Historic Florida forts with towering canons. Turquoise waters that sparkle in the sun. Campsites nestled between palm trees.
This is Fort De Soto Park, the largest park within Pinellas County, Florida, and arguably one of the best parks in the US and we're here to tell you all of the best things to do in Fort De Soto Park in this ultimate Fort De Soto Park guide.
For those of you who aren't native to the Florida sunshine, scratch off what you think of as a "park" and replace it with acres of sandy beaches, crystal clear water, and five interconnected keys, or islands.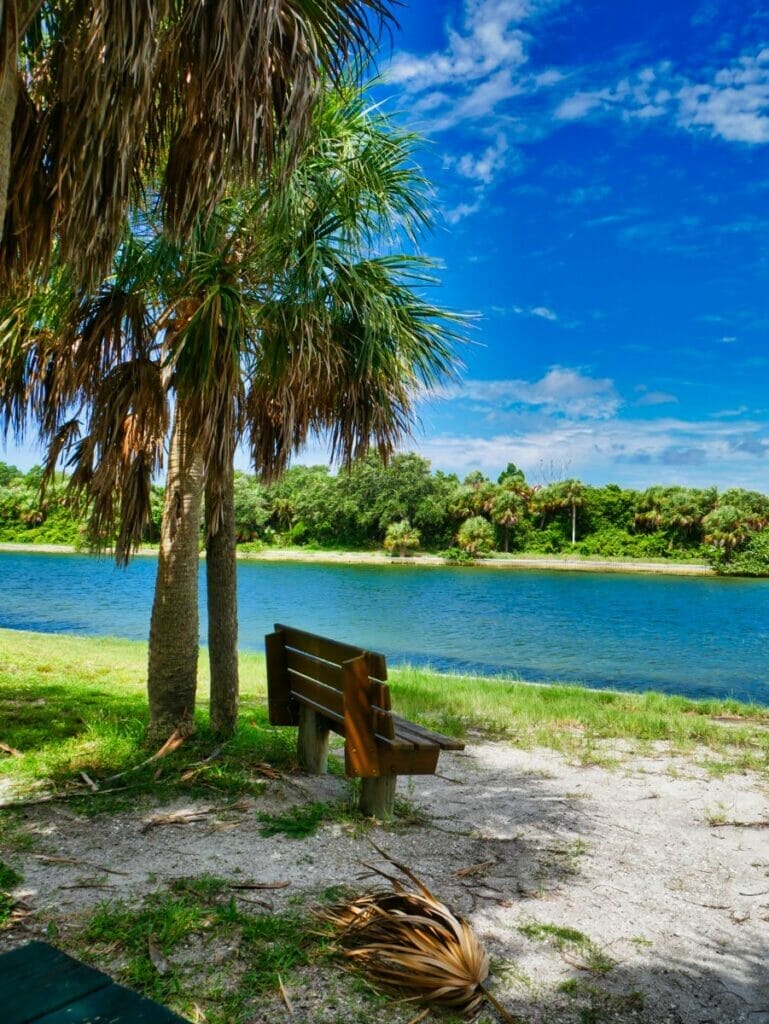 With multiple beaches, plenty of opportunities for water sports, campgrounds, picnic and recreation area, hiking trails and some Florida history thrown in their for good measure, it's no wonder why Fort De Soto plays host to over 2 million visitors each year.
In this guide, we'll go over what you need to know before visiting Fort De Soto, as well as the best spots and must-dos.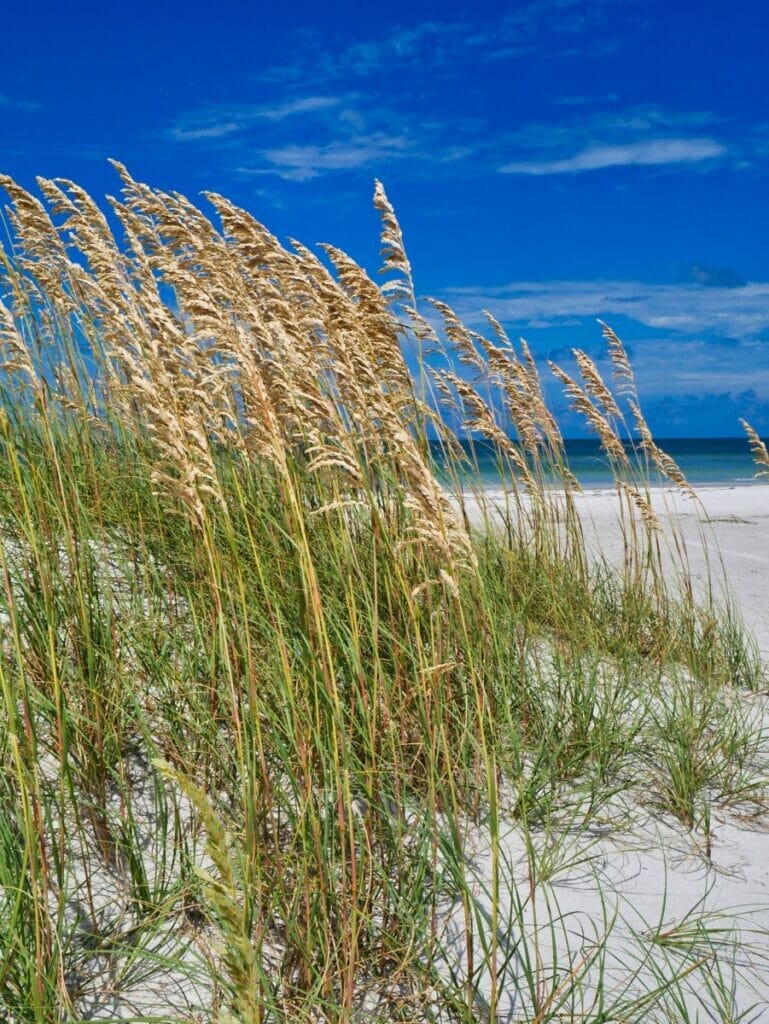 Hey! Want more beautiful places to visit in Florida? Check these out!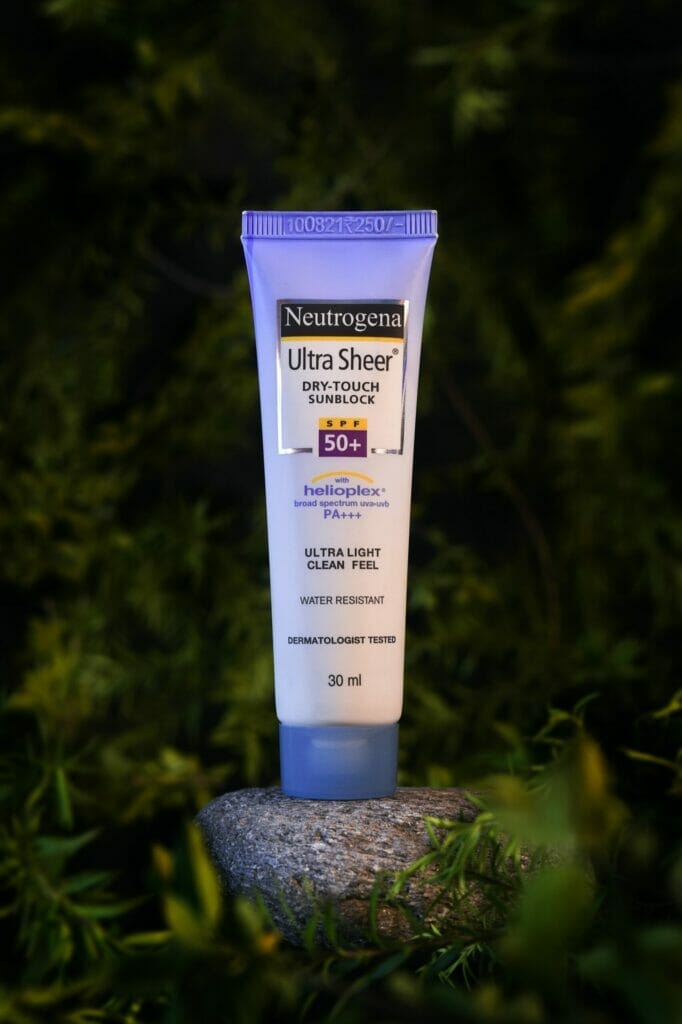 Visiting Fort De Soto: The Basics
There are a few basics you should know before you head out to Fort De Soto park, including the cost and the opening hours.
The cost of visiting Fort De Soto is free if you're on foot or bike, and $5 per car for a parking permit.
Fort De Soto park is open every single day of the year from dawn to dusk.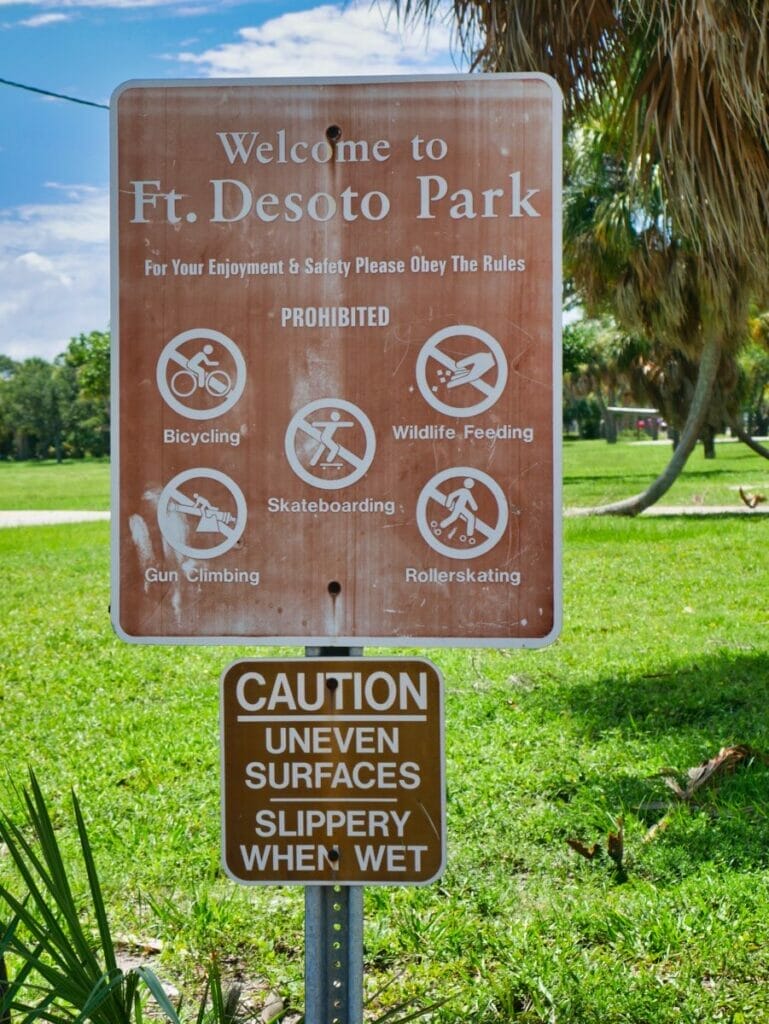 How to Get to Fort De Soto Park
The address for the park is:
3500 Pinellas Bayway South
Tierra Verde, Florida 33715-2528
It's about a 20 minute drive from St. Pete Beach, a 40 minute drive from Tampa, and a 45 minute drive from Clearwater.
Like much of Florida, the only way to get there is by car, though you are allowed entrance into the park itself on foot or bike if you are parking and walking in from another area nearby.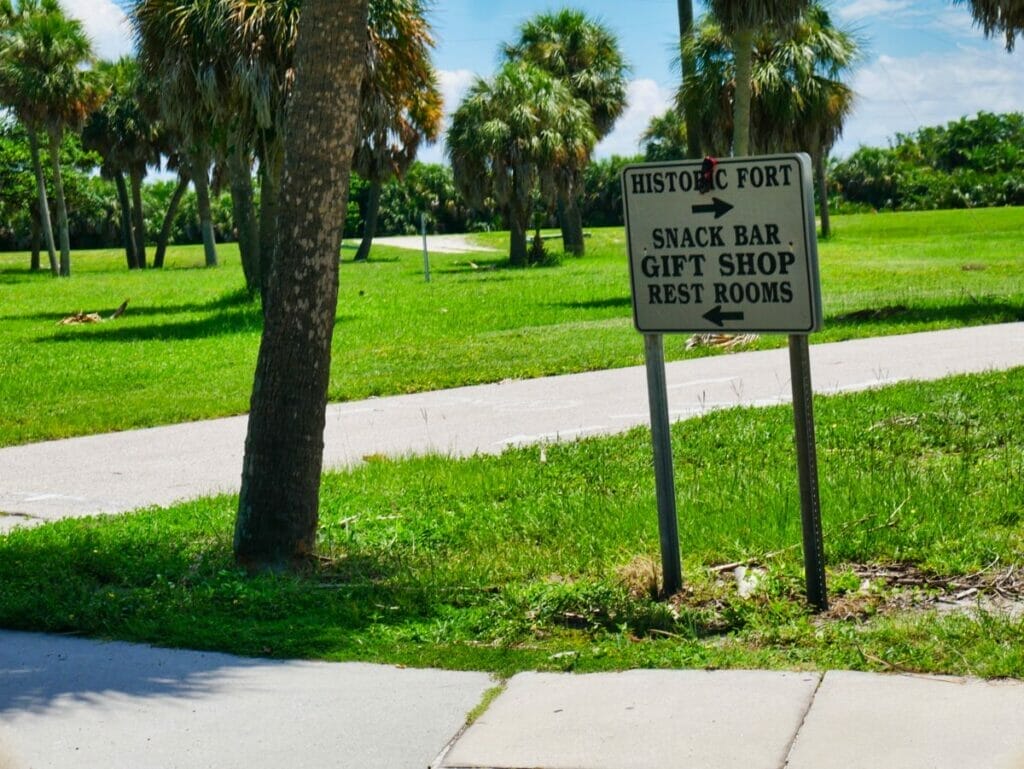 What to Bring to Fort De Soto Park
The list of things to pack for a day out at Fort De Soto Park is similar to what you might bring to a normal day at the beach, though you'll also want to think about some extras (like tennis shoes) because of all of the hiking trails and other options.
Aside from the obvious, like a bathing suit, here are some things to keep in mind:
Eco-friendly sunscreen – most people don't realize that many normal brands of sunscreen are terrible for the marine life that you're sharing the water with. Try an eco-friendly sunscreen like this one that is going to keep both your skin and the sea turtles happy.
Beach umbrella – there are picnic pavilions in the park, but when you're sitting out on the beach, the strength of the Florida sun can catch even locals by surprise. Bring that beach umbrella (I'm obsessed with this Tommy Bahama one) for extra protection.
Soft-sided cooler backpack – while there are a couple of snack and drink areas in Fort de Soto Park, this isn't a built up area with endless food and drink options when you're ready for a break. Pack your own picnic and drinks in a soft-sided cooler backpack like this one to make sure that you're prepared for a full day of fun.
Coals and equipment for the grill – there are plenty of grills in the picnic areas ready for you to use, so if you want some freshly grilled hot dogs or other fun beach day items, don't forget to pack coals, a chimney starter (we like this one), heat resistant gloves like these, and aluminum foil
Tennis shoes and flip flops – you'll want flip flops for the beach, of course, but tennis shoes if you're taking part in any type of hiking trail through the unpaved paths. This isn't Disney World, it's natural Florida, and with that comes all kinds of creatures and uneven, terrain. Be prepared!
North Beach at Fort De Soto Park
Named one of the USA's best beaches, North Beach is a delightful mix of natural Florida, glimmering clear waters and plenty of space to spread out.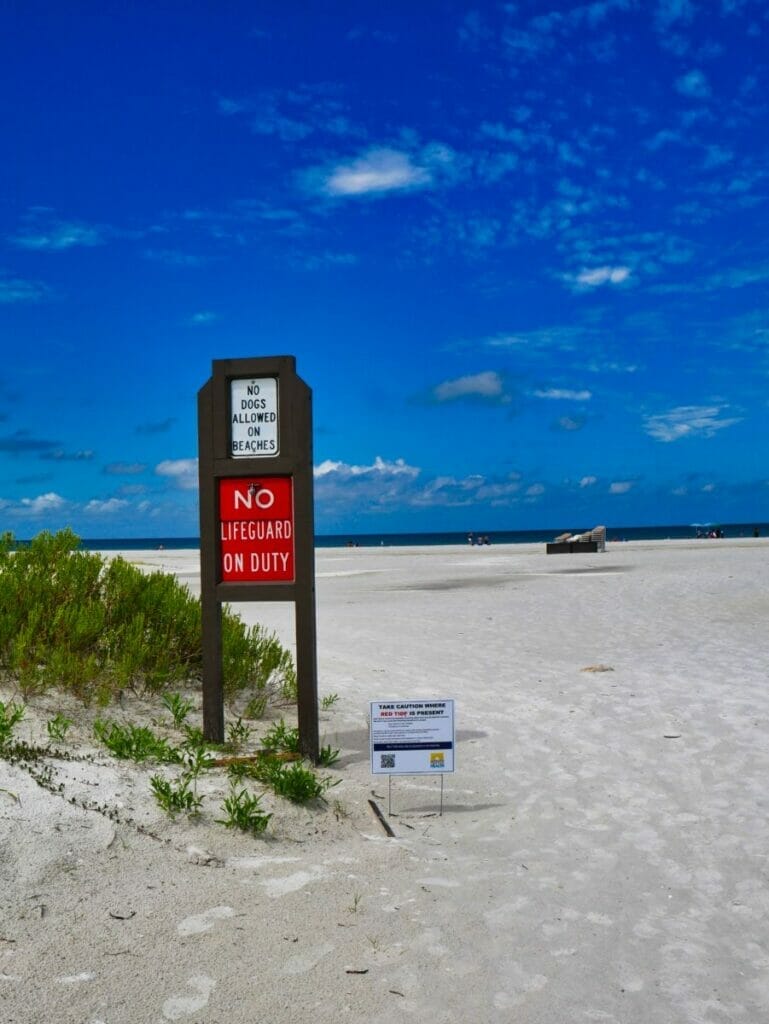 The parking fee limits the amount of visitors to Fort De Soto Park (though it can definitely get busy in the summer days when the kids are out of school), so you'll never find it as crammed as some other nearby beaches that offer free access.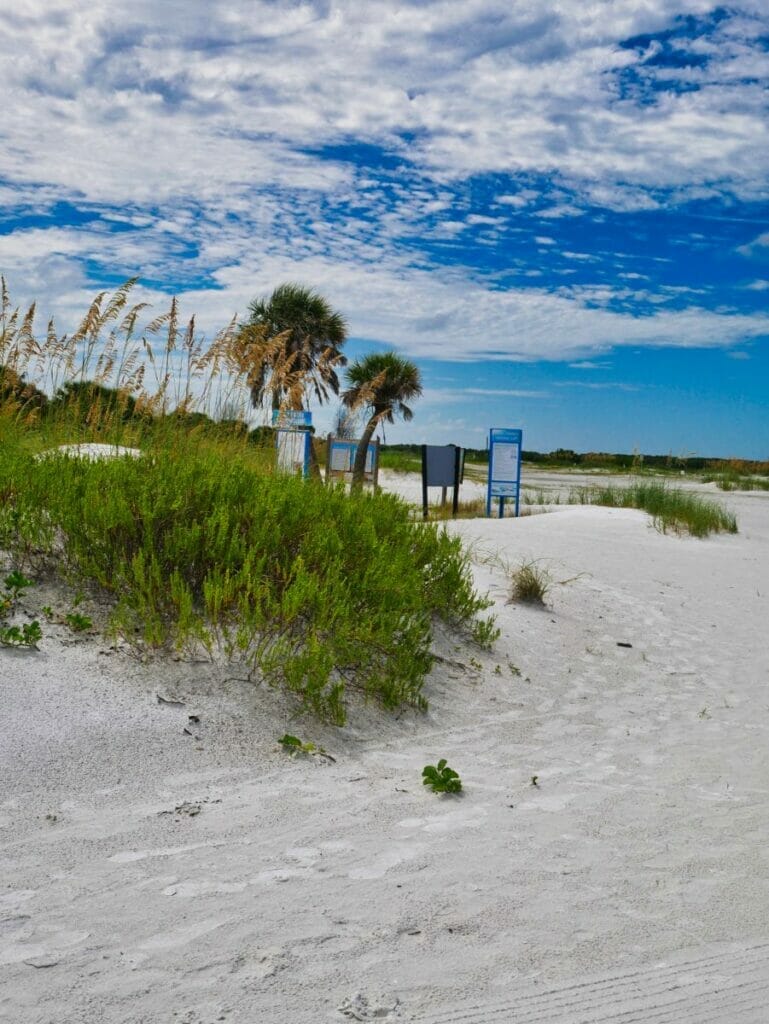 The result, for North Beach, is an oasis.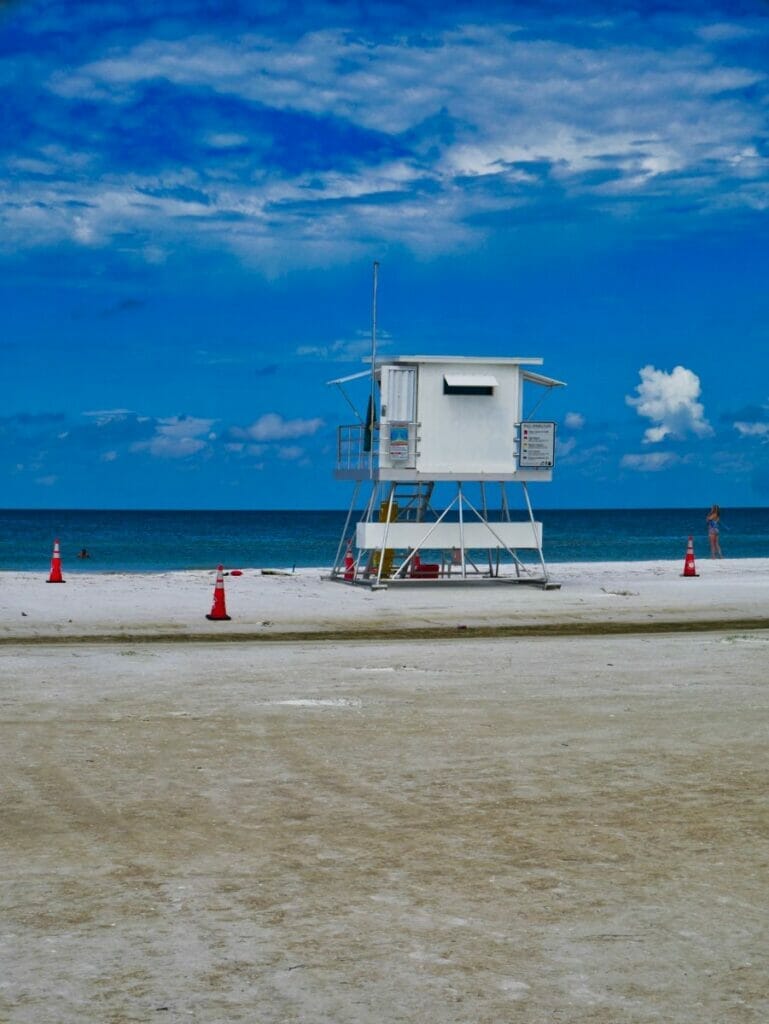 Not only are there plenty of picnic pavilions as well as a snack and gift shop hut, but there is also a lifeguard for safe swimming and a really calm atmosphere that sees many visitors spending their days floating in the calm waters.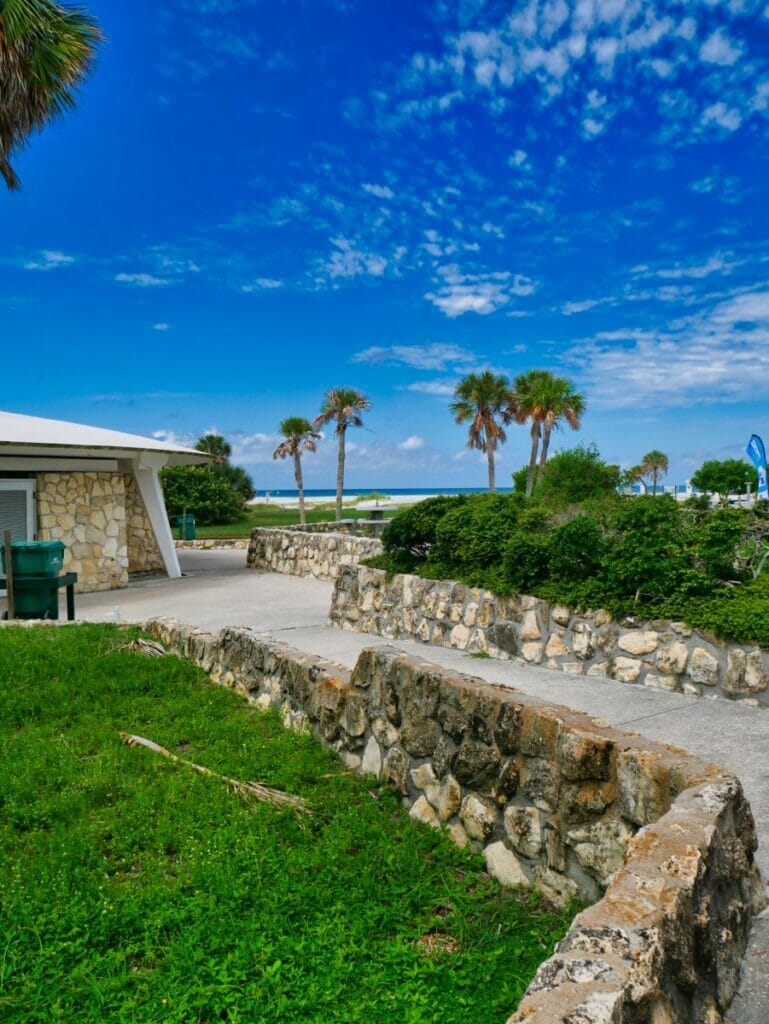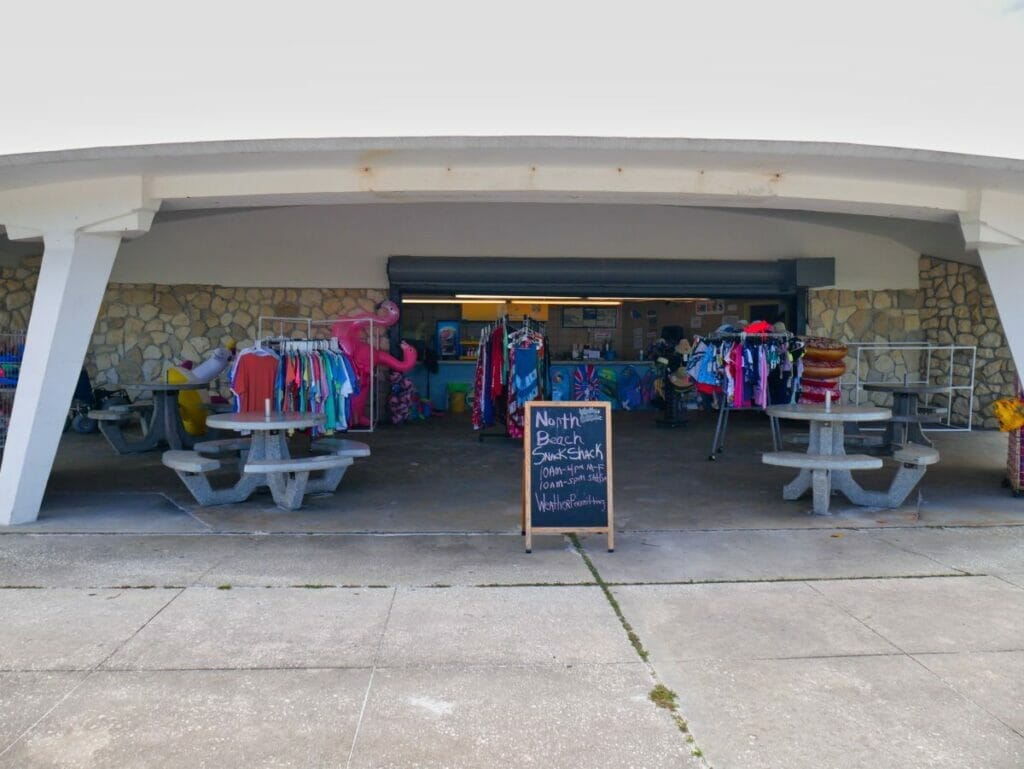 Unlike some other beaches with powerful crashing waves, this is a chill-out kind of beach where you can really make use of that inner tube!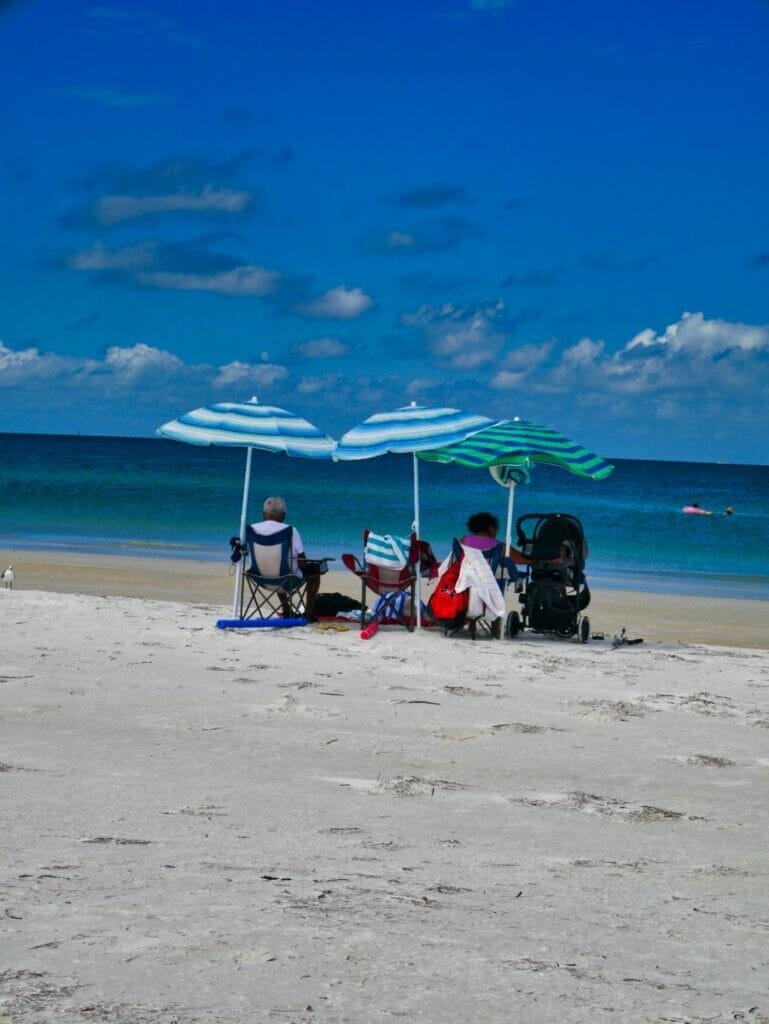 East Beach at Fort De Soto Park
The other beach at Fort De Soto Park, East Beach, is a haven for people who want a unique view and don't mind as much about crystal clear swimming.
The waters of this beach are definitely much darker than North Beach and the amount of sand isn't nearly as much, but you get a stunning view of the Sunshine Skyway Bridge.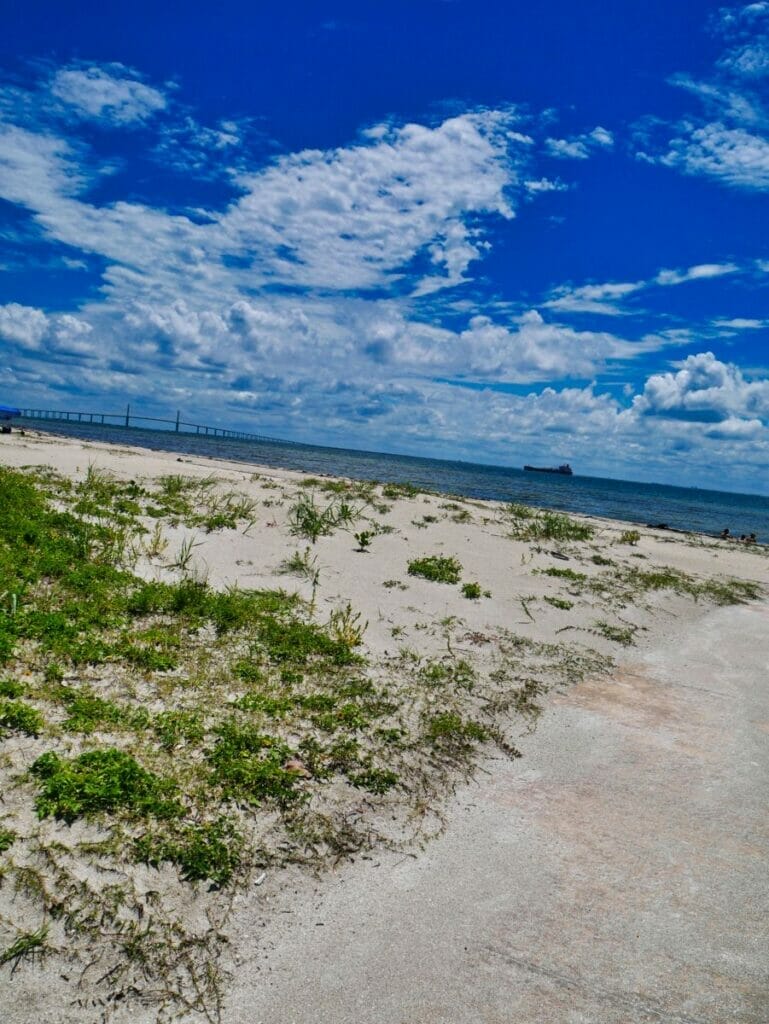 This is a great beach for bringing a picnic and lounging around, rather than a beach that's good for sandcastles and swimming.
Because of this, it was much less populated than North Beach on the day we visited, though, with almost no one there, so if you're looking for seclusion, try this beach out first.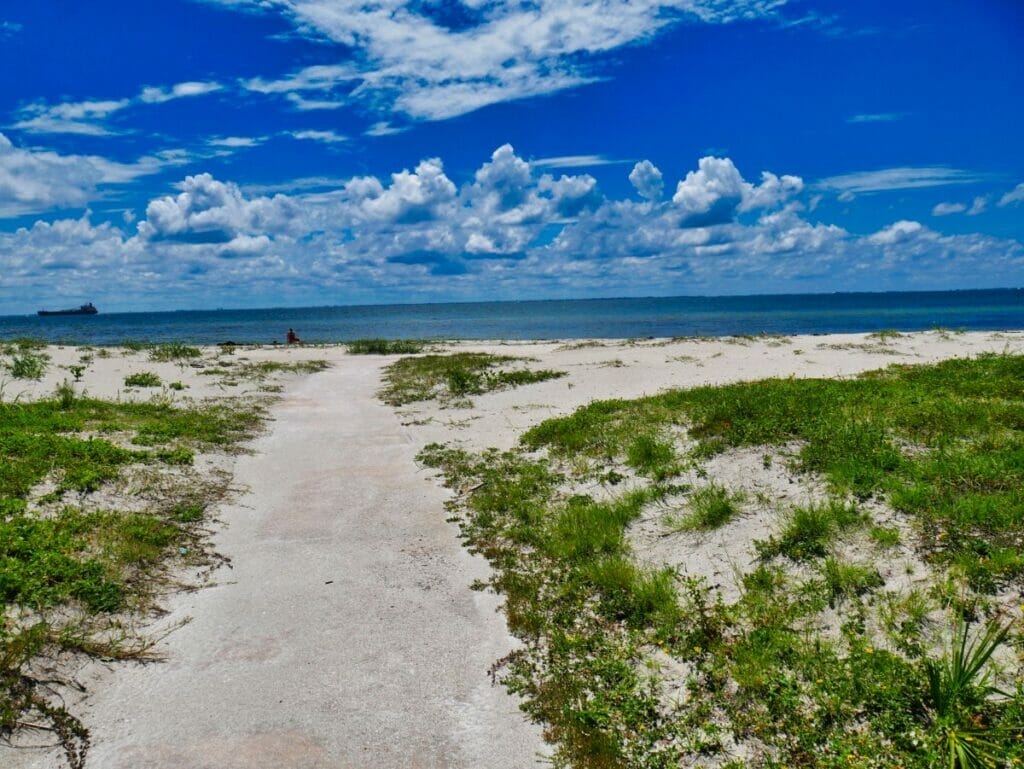 Fort De Soto Historic Site
The claim to fame and reason for the name of the park is historic Fort De Soto, named for Spanish explorer Hernando de Soto.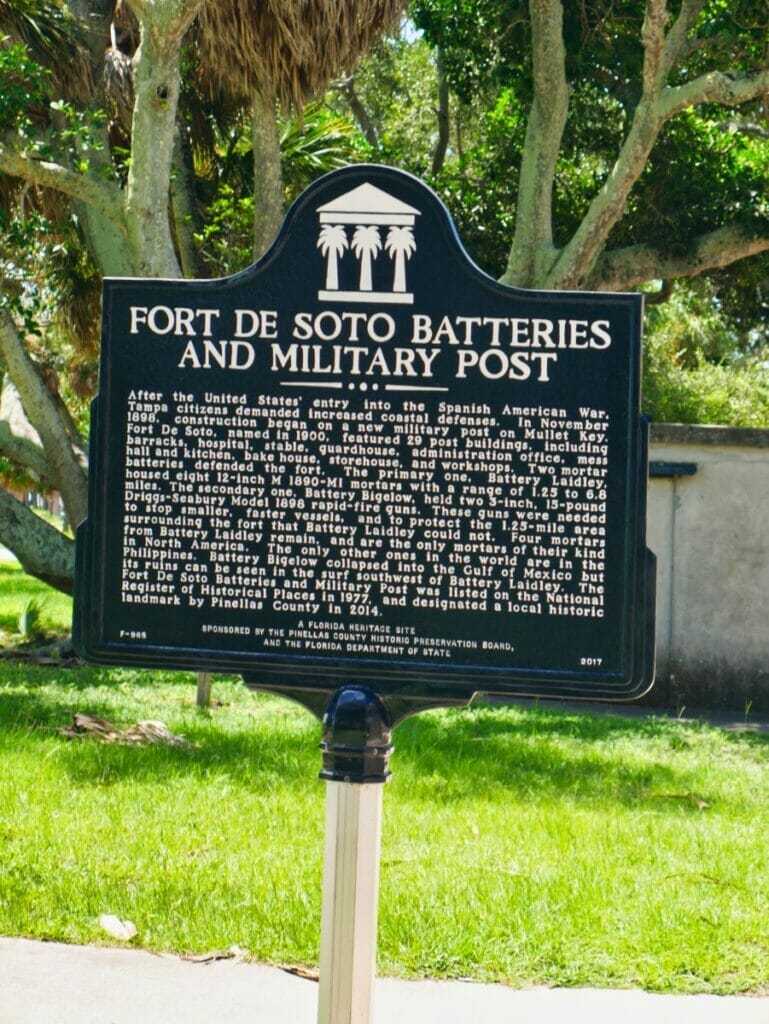 The building of the fortification area began in the late 1800s, used as a costal defense to protect Tampa Bay from any invading forces.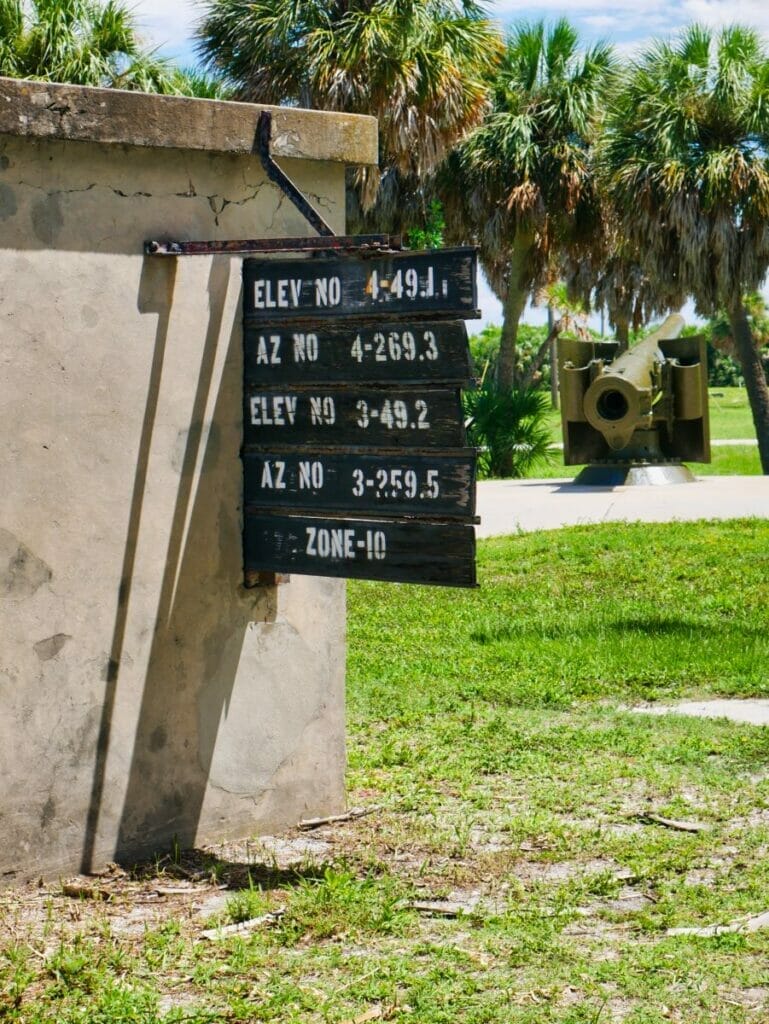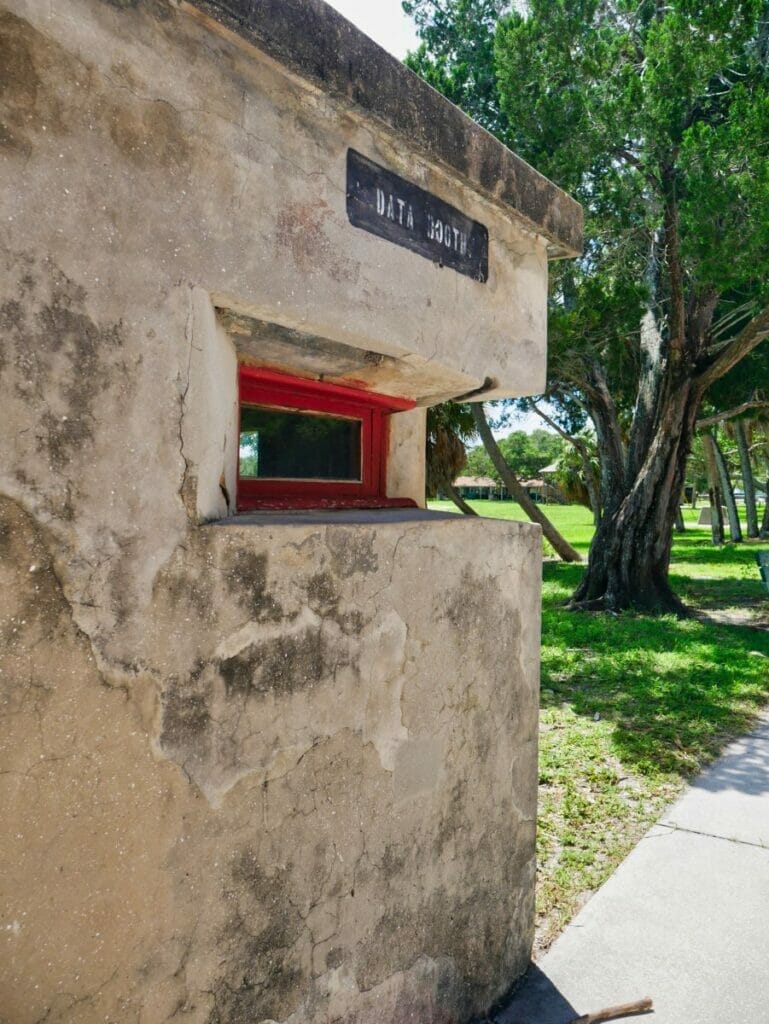 Of course, the Florida heat and mosquitos made life at the fort unbearable at times, and it was abandoned in 1923 before being purchased for civilian use in later years.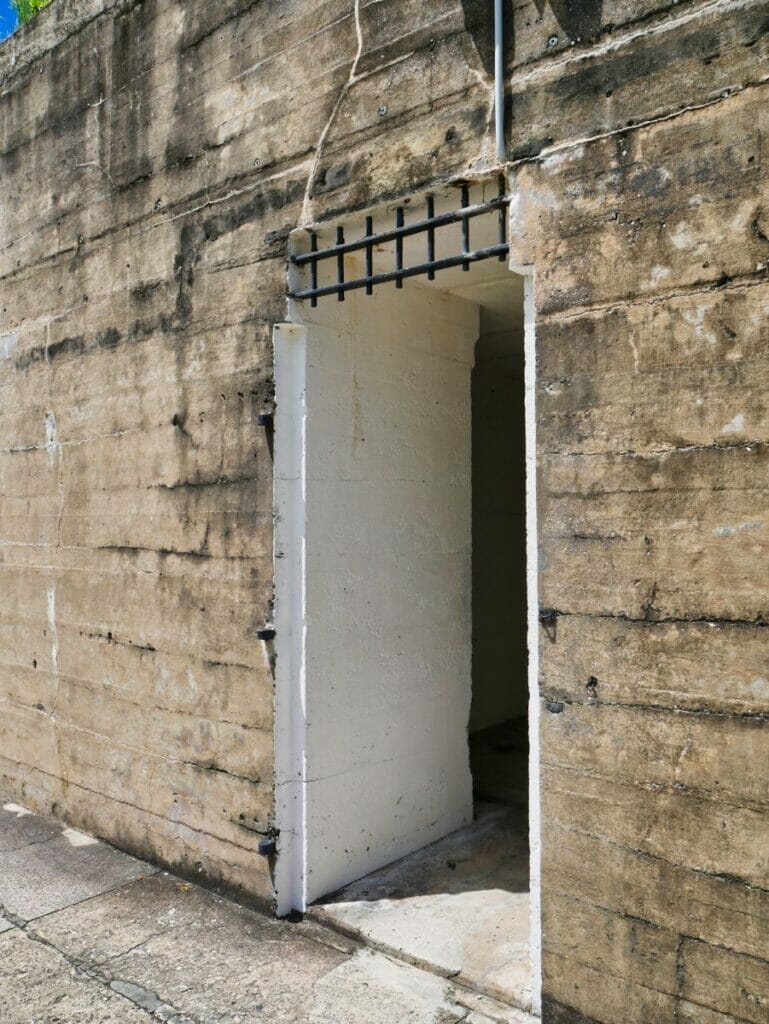 Today, you can wander some of the ruins of the fort and check out its nooks and crannies.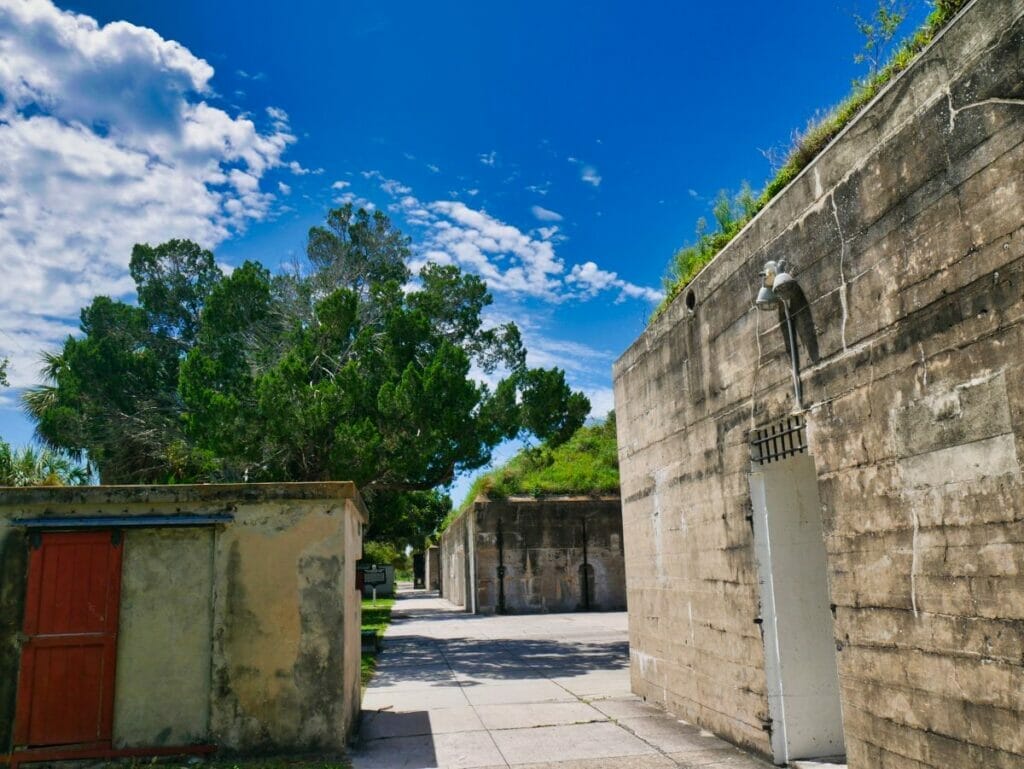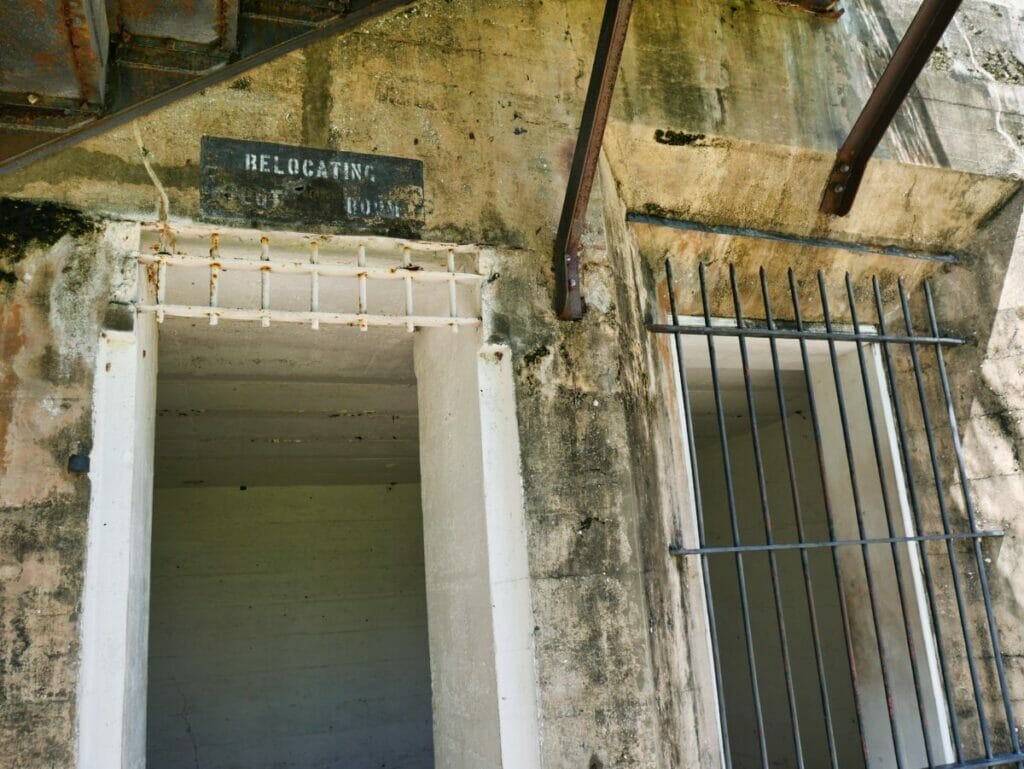 You'll find everything from old signs to a room dedicated to maps and other historic information about the fort, as well as some cannons that are sure to impress any history buff.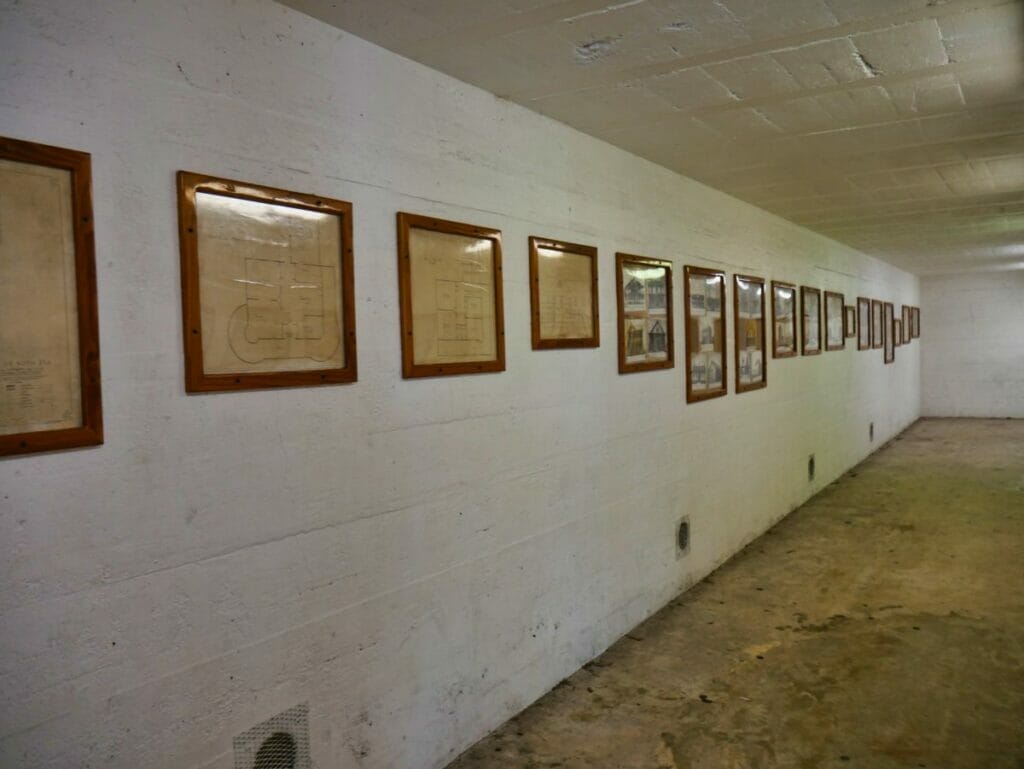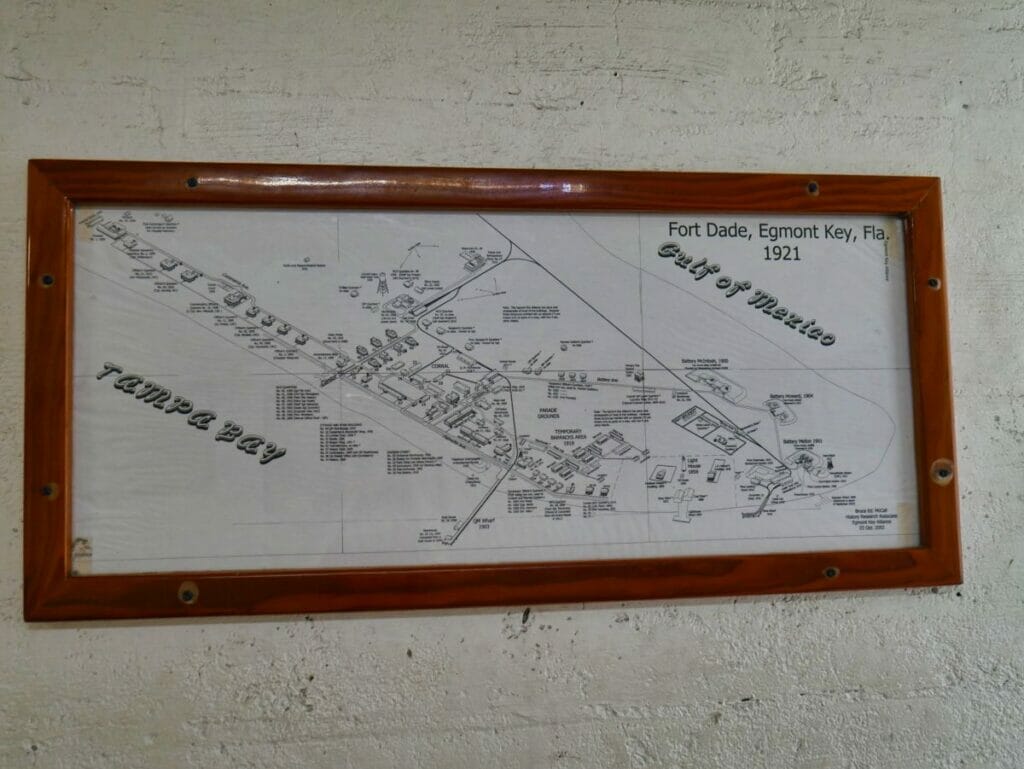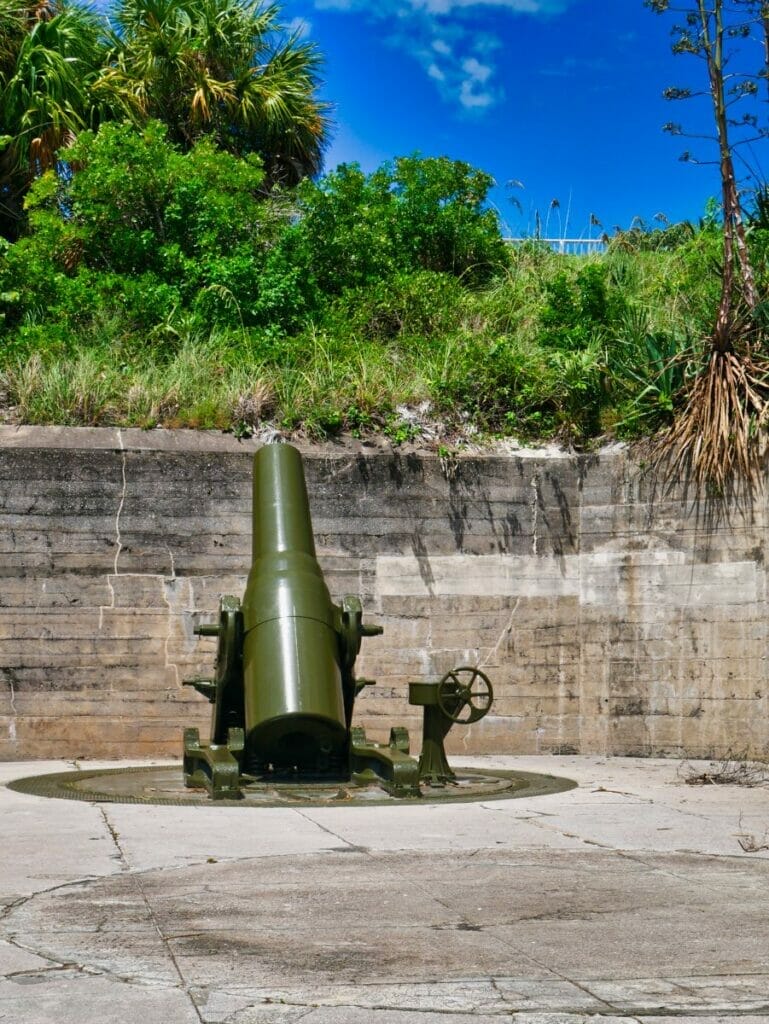 Near the fort is the Fort De Soto Park museum, as well as a boat launch area.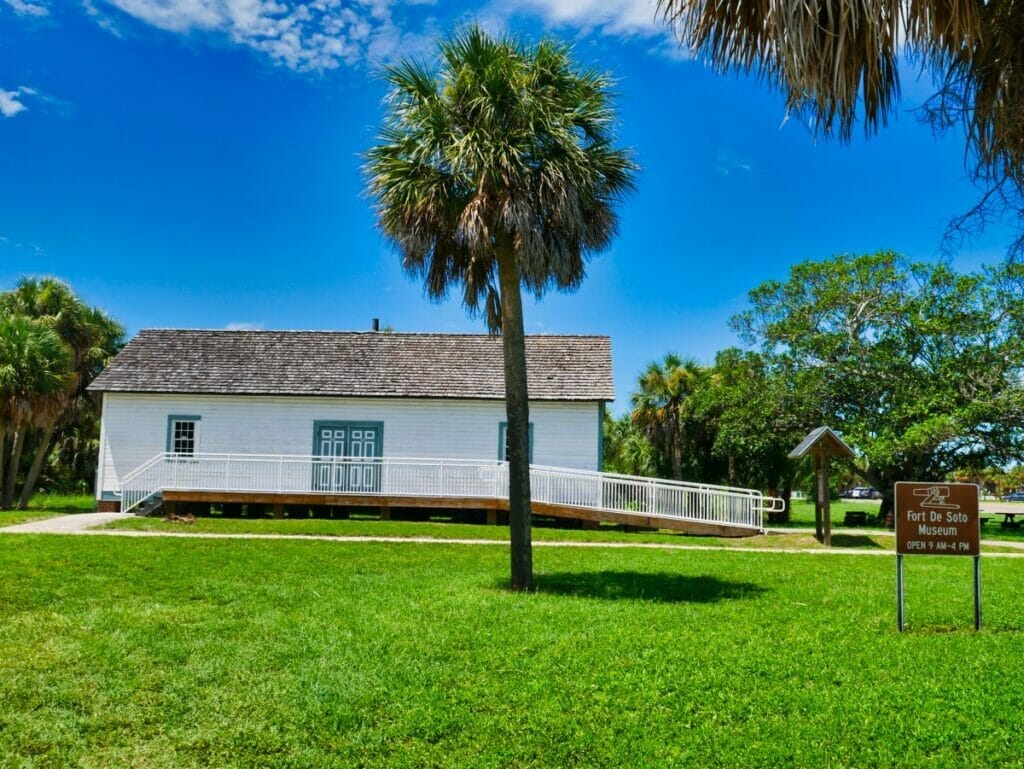 Fort De Soto Campgrounds
With over 200 campsites, Fort De Soto campgrounds are one of the most sought after campgrounds for anyone who wants to spend their days with water views and rustic camp life.
There are all of the traditional campsite amenities, like picnic tables, electric hookups, bathrooms, and shower blocks, but you'll feel a world away from the hustle and bustle of modern life.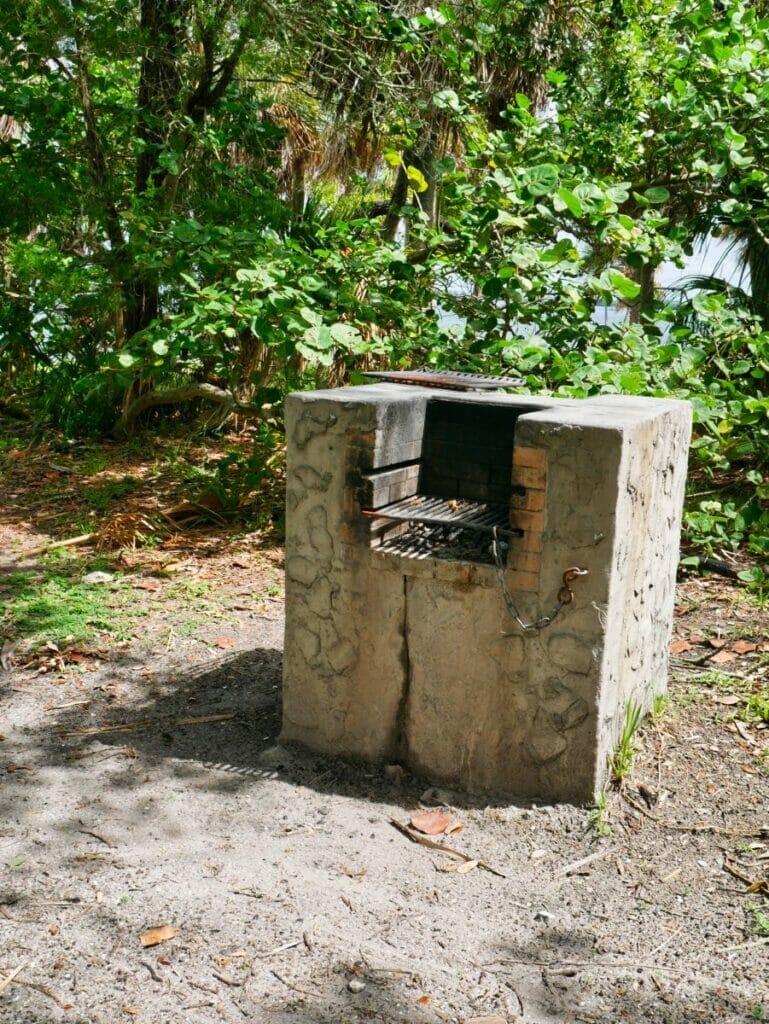 Bring your tent, RV, or other camping equipment and enjoy friend or family time with easy access to all of the fun things to do in Fort De Soto and in the Tampa Bay and St. Pete area.
There's even a camp store with some camping goods, toiletries, and food, as well as WiFi in the camp store.
If you want to take part in primitive camping, there is also a primitive campsite on Shell Key.
Other Things to Do at Fort De Soto Park
In addition to beaches, camping, and walking around the historic fort, what else is there to do at Fort De Soto Park?
Believe it or not, there's a lot more to uncover!
Go Fishing off the Piers
There are two main fishing areas to choose from in Fort de Soto Park (fishing license required), Gulf Pier and Bay Pier.
Each offer something a little different, with Gulf Pier being longer than Bay Pier, but the waters around Bay Pier being a bit more calm than around Gulf Pier.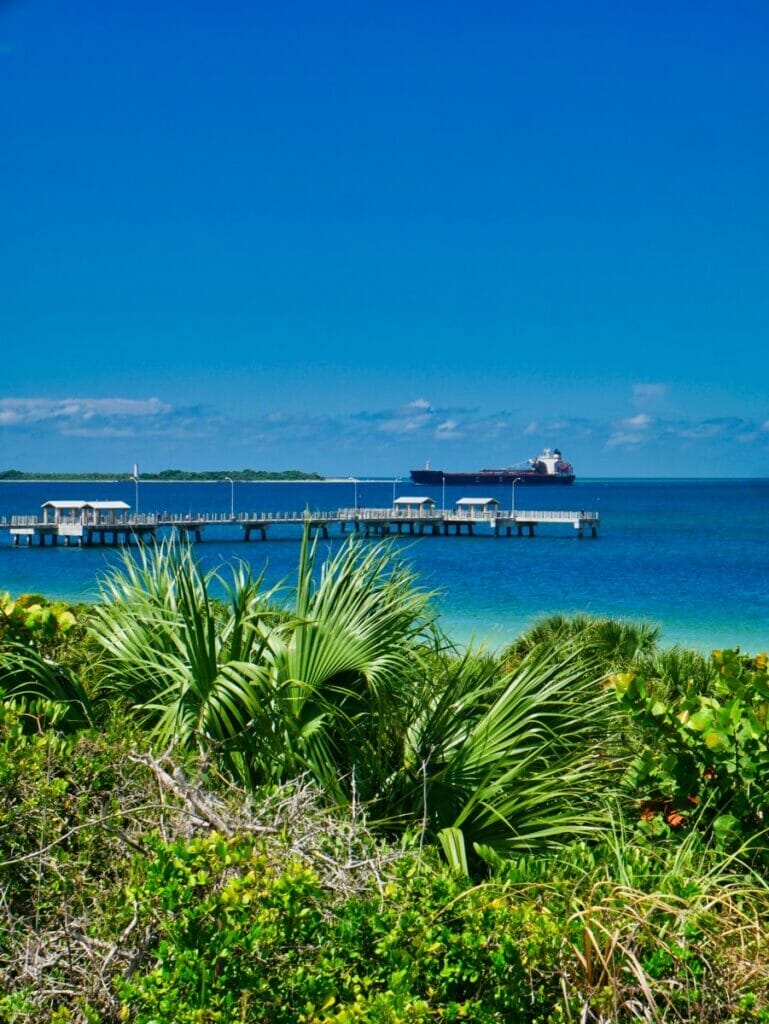 You can find bait and tackle at the shops near the piers, and don't be surprised if you catch a mackerel (Spanish or king) as this is one of the most popular fish in the area.
Play on the Playground
There are multiple playground areas near North Beach and East Beach that are great for burning off some extra energy and giving some other options besides beach activities.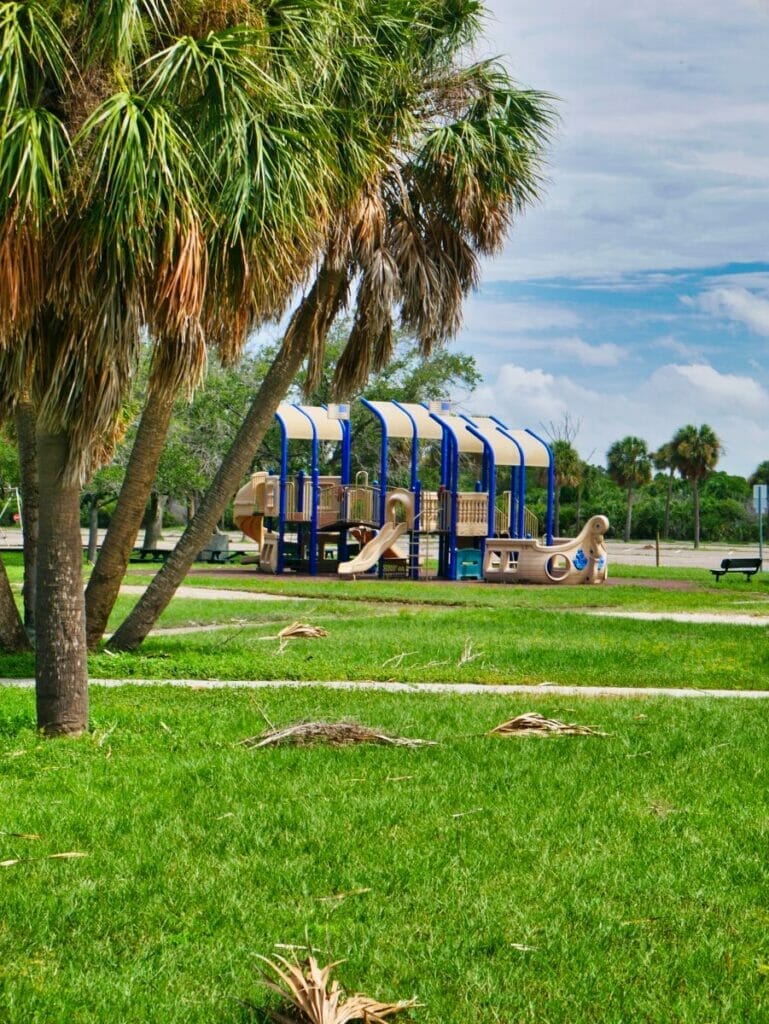 Surrounding the playground areas are plenty of benches and picnic tables for parents to sit and watch, and there's just something about playing on the playground near the ocean with that salty smell in the air and wind in your hair that makes for a memorable playdate.
Explore the Picnic Area
Throughout the park, you'll find plenty of picnic areas, but there is one in particular (which is actually signed as the Arrowhead Picnic Area) that offers a nice little secluded part of the park with beautiful water views and shaded picnic tables.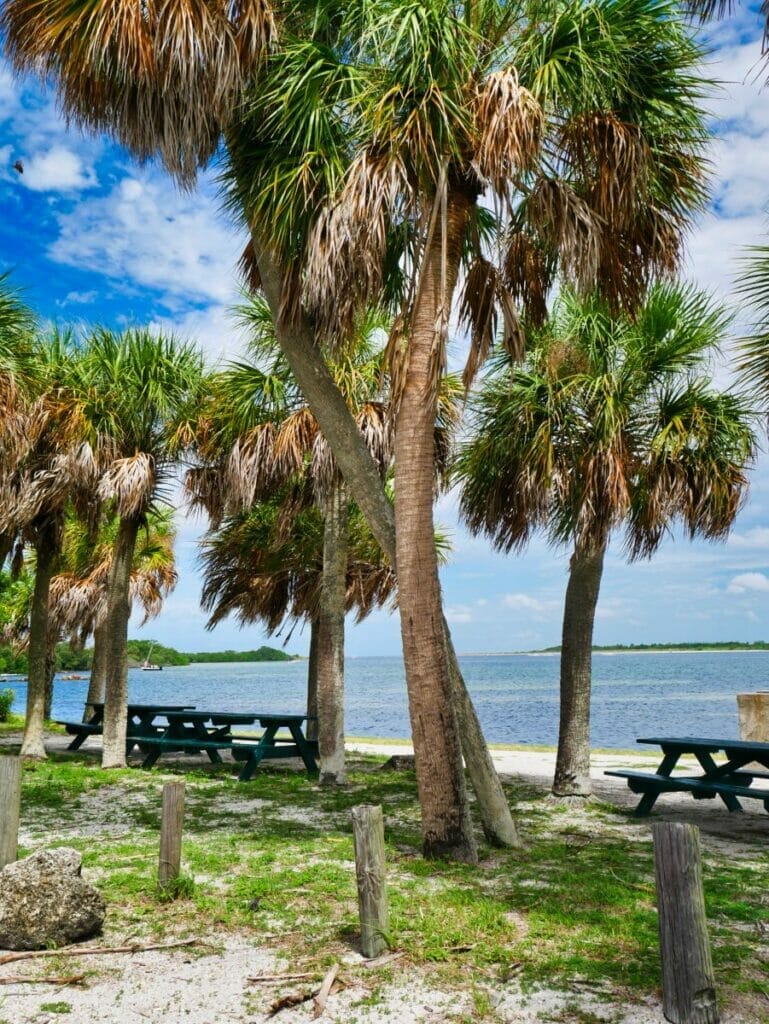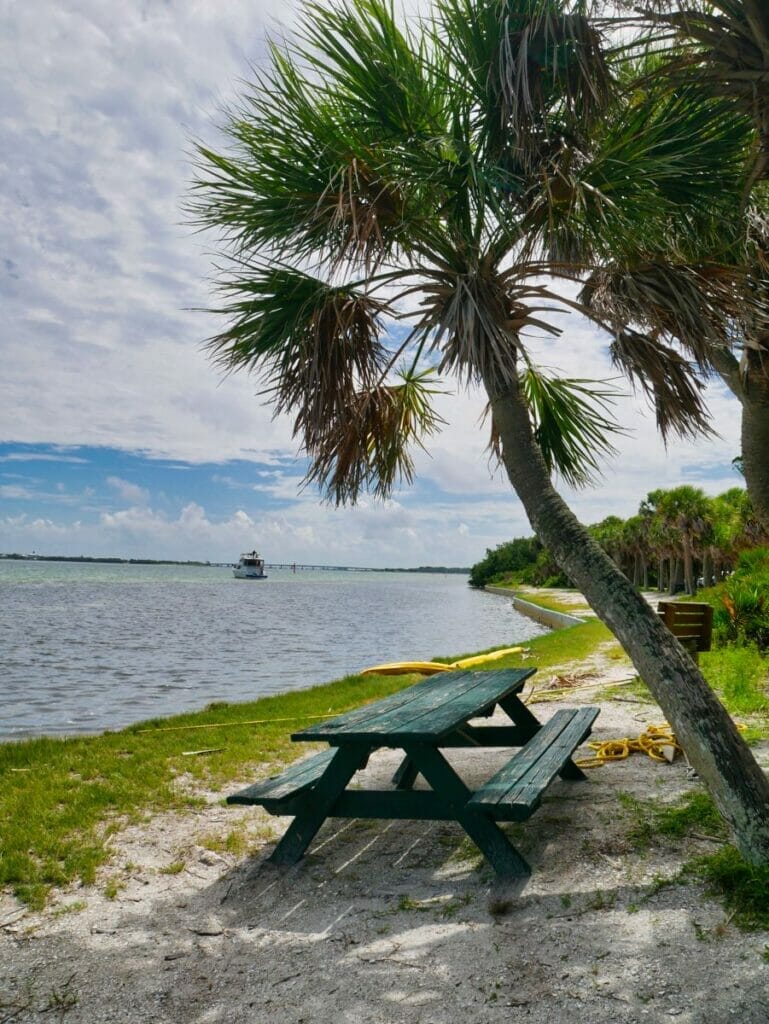 It's a more natural area than the purpose-built picnic pavilions near the beaches, and you'll see plenty of boats and other watercraft as they float or speed by.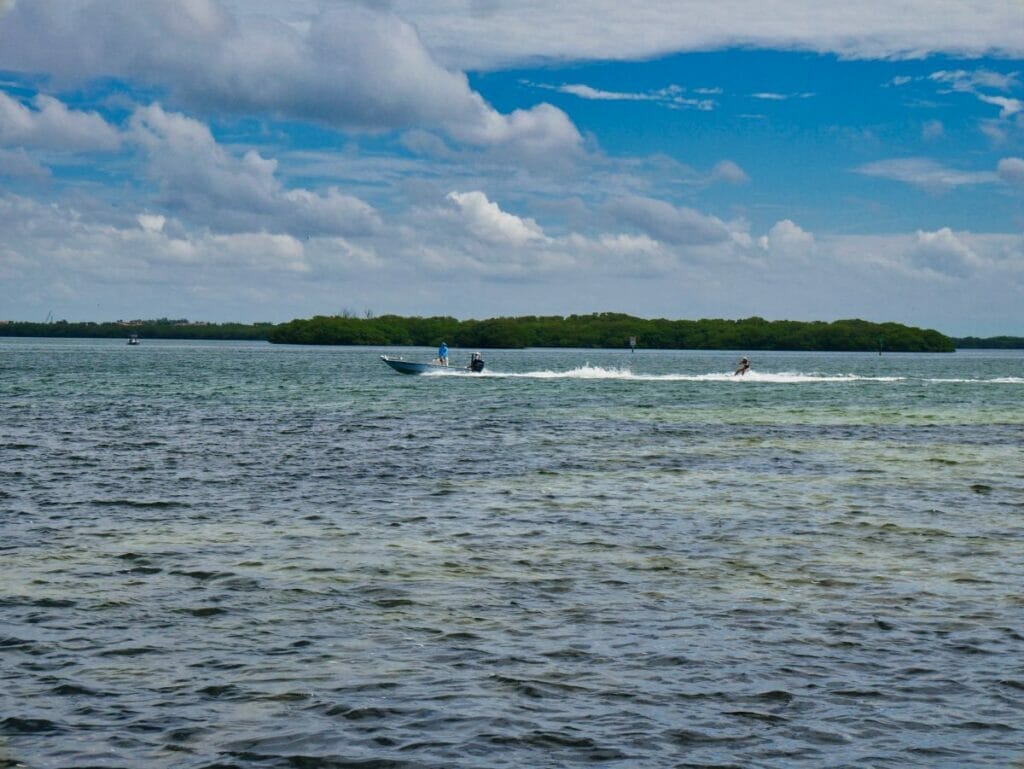 Enjoy Hiking Trails
Whether you want paved or primitive trail, you'll find it in Fort de Soto Park. If you're wanting to stick to paved path, try the trail that connects North Beach and East Beach and the campgrounds (it's about seven miles!)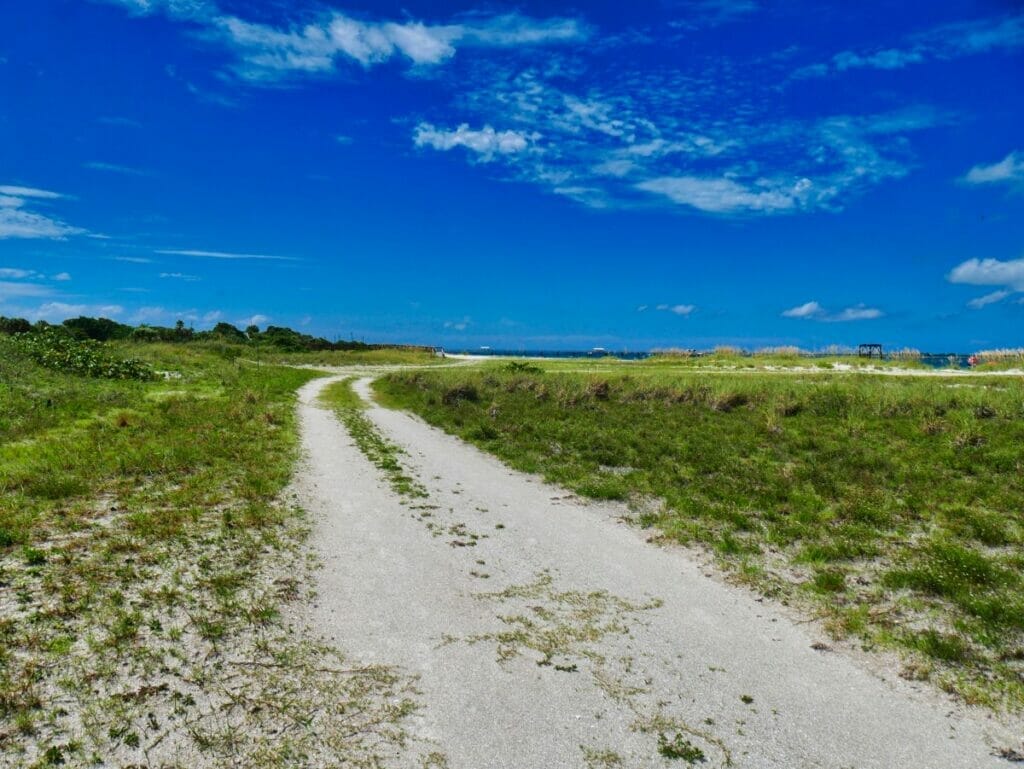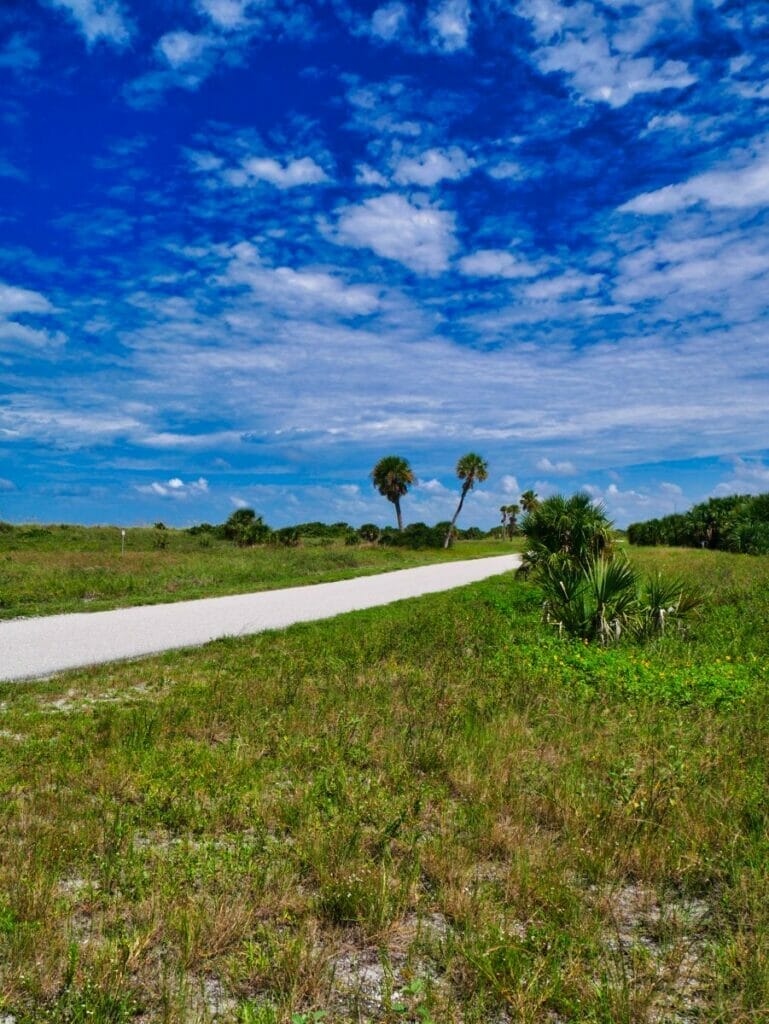 There are also plenty of unpaved trails to take, including a nature trail that takes you past some native Florida plants so you can see what the explorers may have uncovered when they first stepped foot in the area.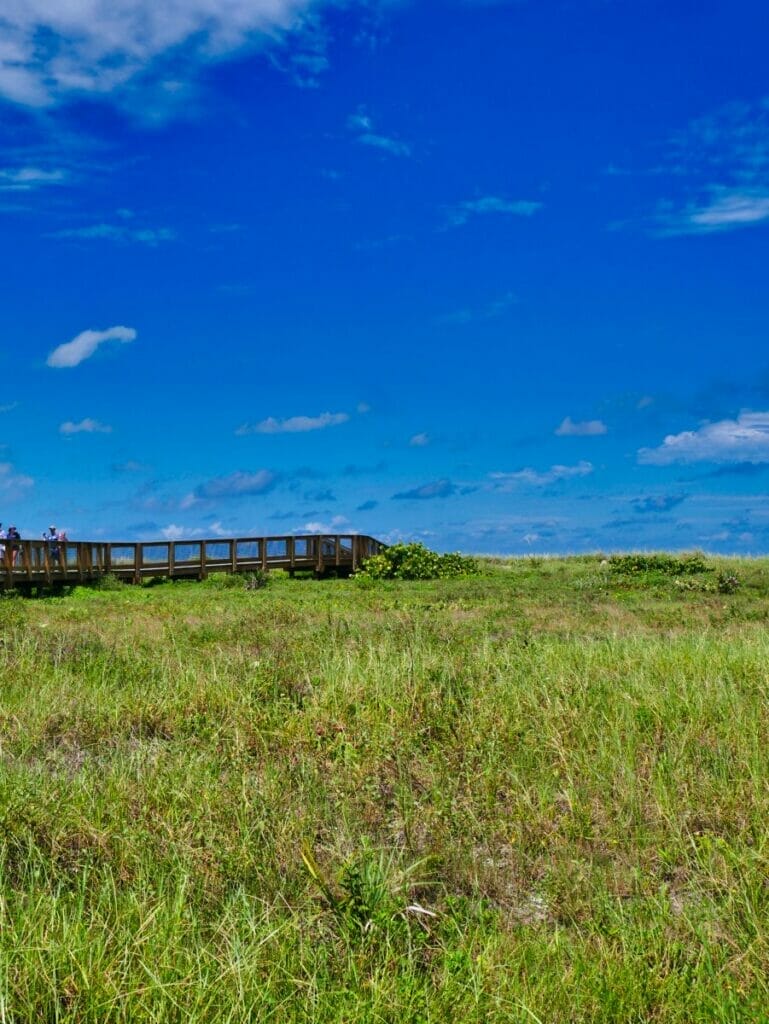 Take Fido to the Dog Park
If you've got your furry friend with you, take him or her to the dog park beach, where you can take them in the water in designated areas.
If they're not water lovers, there is also plenty of enclosed grass area for them to run and play in.
Use the Boat Launch
There is an 800 foot boat ramp for you to use (fee charged) if you've got your own water transportation and want to depart from Fort de Soto.
There's also boat trailer parking and a boat wash to help make your day out at sea the best it can be.
Go Kayaking or Canoeing
Not only can you rent canoes or kayaks and spend a fantastic day on the water, but there is also a self-guided canoe trail so you can make sure that you're seeing the best of what the park has to offer.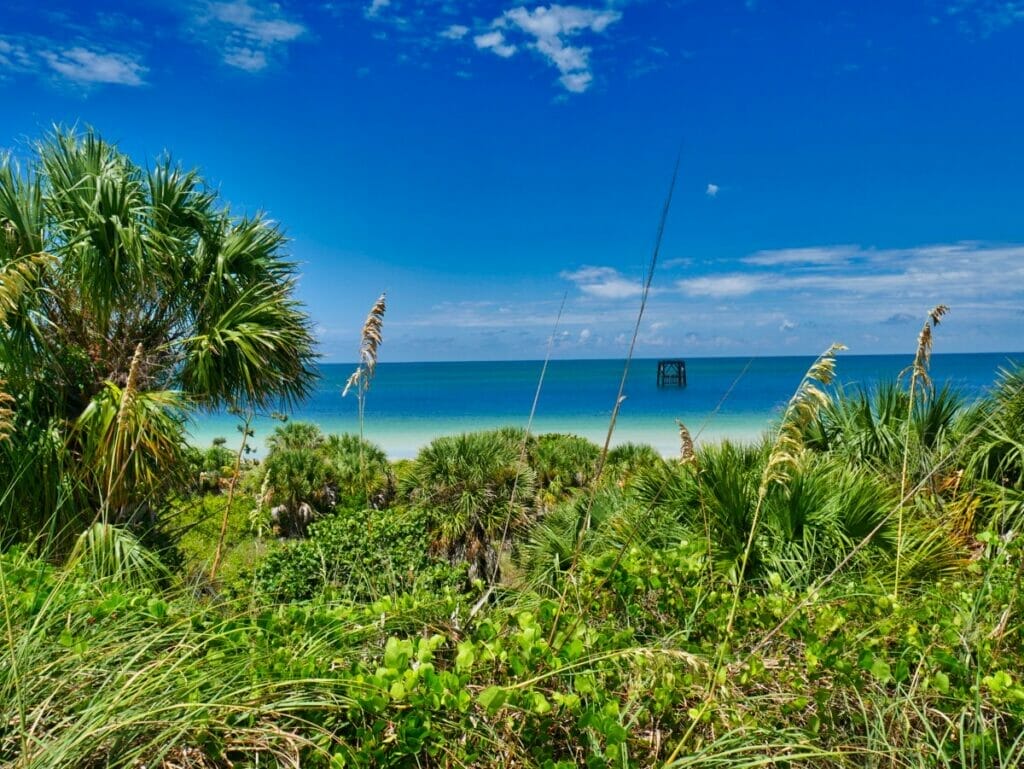 This is a great alternative to beach swimming for anyone who wants to enjoy the water without getting in.
Always make sure you're wearing appropriate life vests and paying attention to your surroundings as you explore the area by water.
Take the Ferry to Shell Key
If you want an experience to embrace your inner Robinson Crusoe, take the ferry (about 20 minutes) to Shell Key. This key is uninhabited and has some of the best shells in Florida, perfect for a family trip.
You can usually even spot dolphins or sea turtles around the island, and the water is great for swimming.
This is an actual primitive, natural island, so no bathrooms or amenities can be found there. Come prepared with a cooler and by taking care of business beforehand!
Get the All-American Travel Secrets!
Don't miss out on America's hidden gems!