Whether you're looking for the best beaches near Orlando to make a day trip from Orlando or maybe you want a longer beach vacation, but prefer to fly into Orlando International Airport – this guide is for you!
I hate when guides say that beaches are "near" Orlando when actually they're 4 hours away, so this guide has specific parameters (1 hour and 30 minute drive for the Atlantic side and 2 hours and 30 minute drive for the Gulf side) so you'll know that they are actually easily accessible from O-Town.
For each beach, I'll cover the distance from Orlando as well as general amenities and what the beach offers so you can make an informed decision on where to spend the day.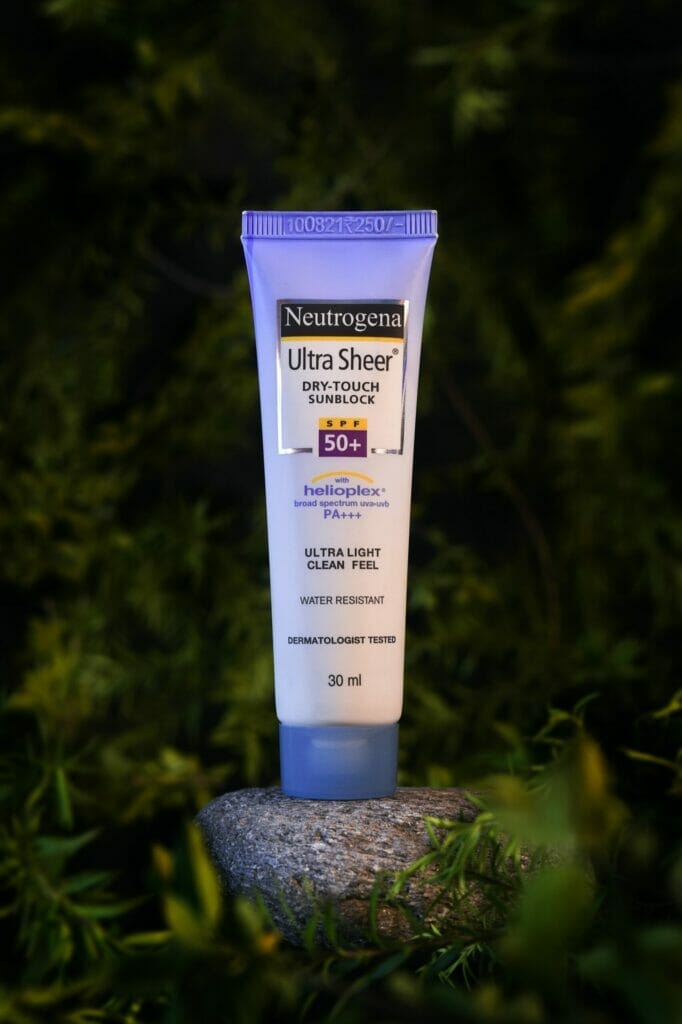 Then again, you can't really go wrong picking any of these beaches that are driving distance from Orlando because anytime you mix the coastline with the Sunshine State, you've got yourself a good time!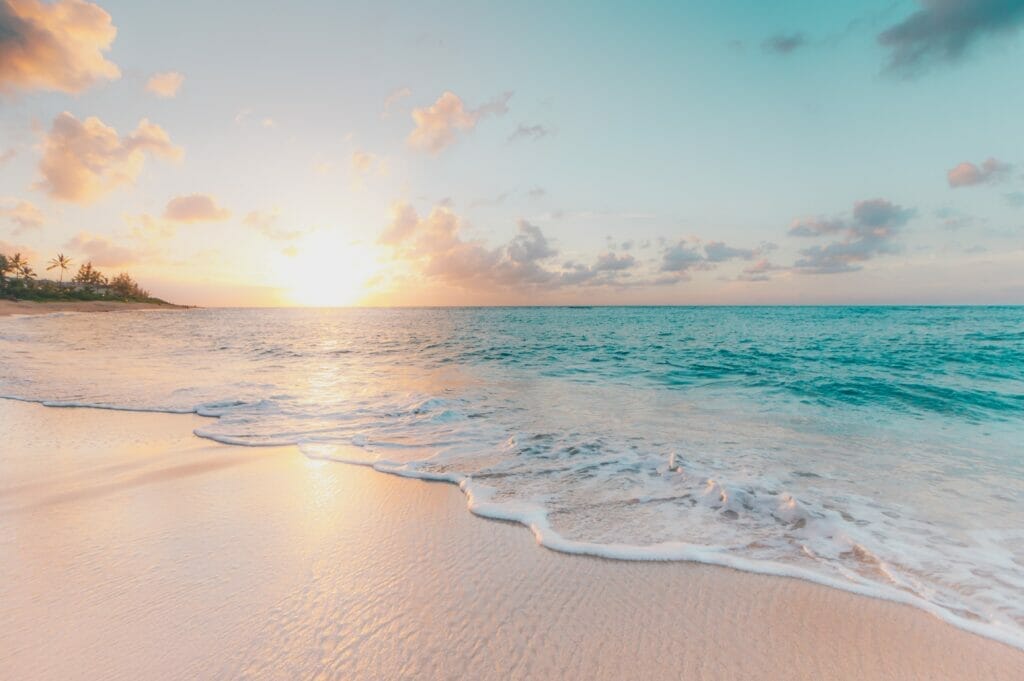 What to Pack for the Beach
After years of the beach bum life, here are some of the must-packs that people don't think about!
Getting to the Beach
Don't forget that it's much easier to see Orlando and the beaches by car so you can get around on your own.
Rental cars are perfect if you're flying into the area.
We recommend using Discover Cars price comparison to find the cheapest deals.
Atlantic Ocean Beaches near Orlando
As Florida is a peninsula, it has two sides with coastline: the Atlantic Ocean side, and the Gulf of Mexico side.
If you're short on time or want the absolute closest beaches to Orlando, stay on the Atlantic side.
Each of these beaches is less than an hour and a half's drive away from Orlando, so you can spend more time in the surf than in the car.
Atlantic Ocean beaches tend to have golden brown sand and more active waves than the Gulf.
1. Melbourne Beach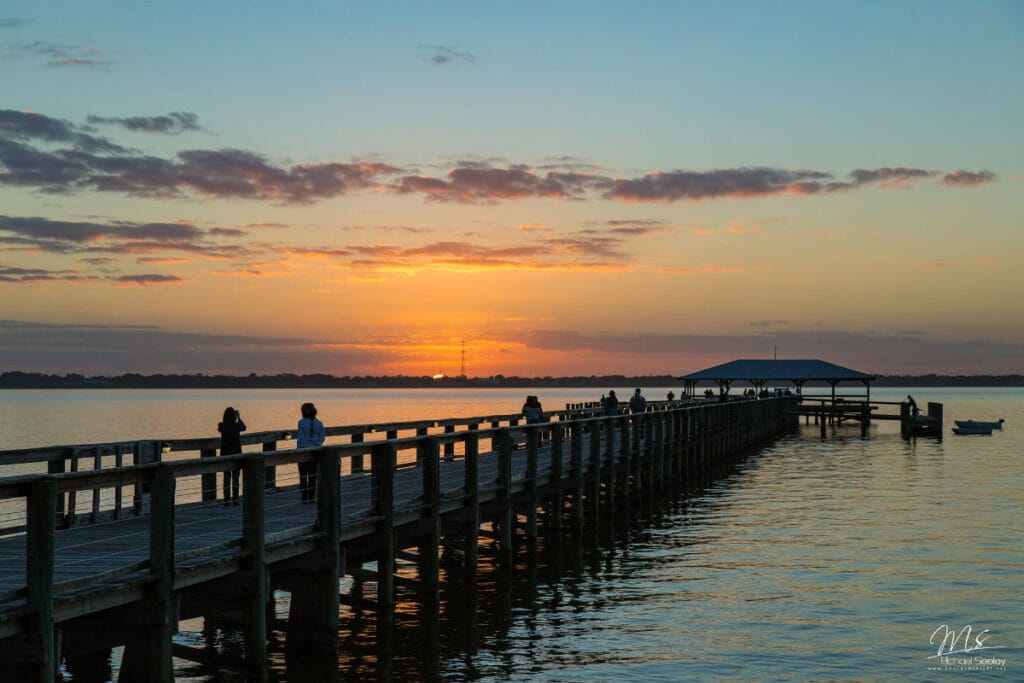 One of the oldest beach communities in Florida, Melbourne Beach is a peaceful option if you want to enjoy pristine sands, go bird watching, and soak in the calmness of the sea.
Because it's a bit further south on the barrier island between the Indian River and the Atlantic Ocean, it doesn't get as crowded as beaches further up, and visitors love how clean it is.
There are pavilions to eat at if you want to get away from the sand for a bit, as well as free parking and restrooms.
You'll find people jogging, sunbathing, and swimming during a day out at Melbourne Beach – one of the best beaches on Florida's east coast.
Distance from Orlando, driving: 1 hour, 21 minutes
2. Cocoa Beach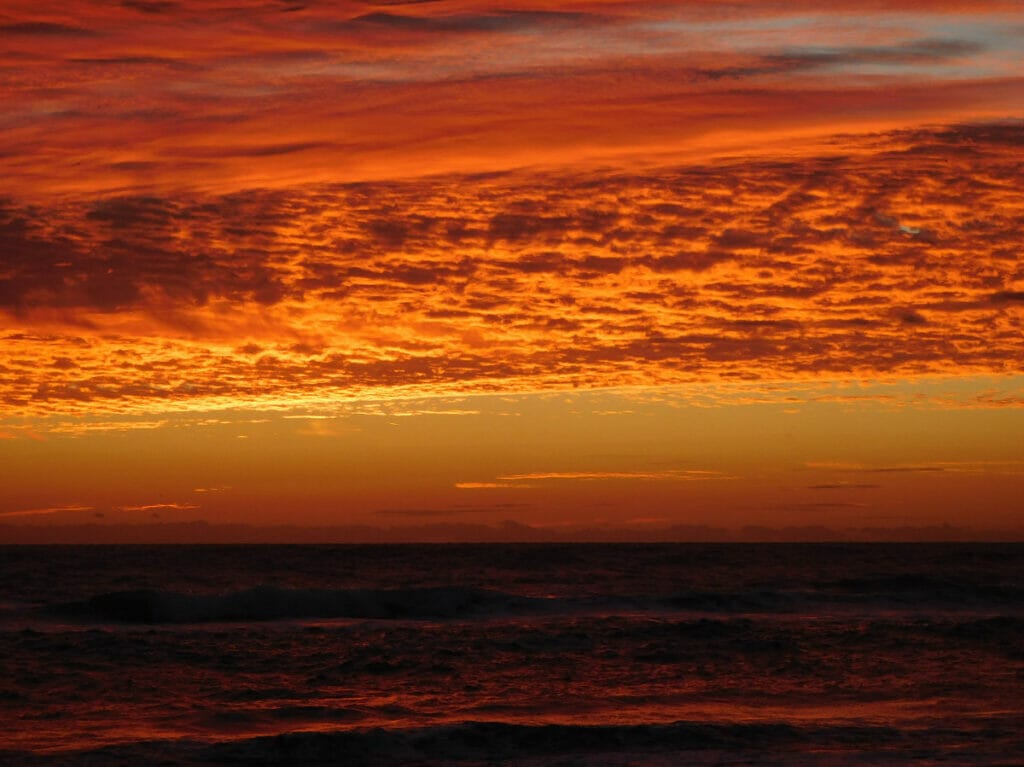 One of the closest beaches to Orlando, Cocoa Beach is a popular beach for locals as well as for visitors who are looking for some surf and sand.
The waves are awesome, and with plenty of public access points, you can easily explore both the main thoroughfare in Cocoa as well as the beach itself (there are some adorable beach restaurants, as well as the largest Ron Jon's surf shop!)
The sand here is definitely golden, with broken seashells underfoot, so not as insanely pristine as some other Florida beaches, but worth a visit anyway.
Rent an umbrella or chair or bring your own, and plan on it being busiest in Spring and Summer when more tourists are in town.
Parking is for a small fee, with multiple lots, and there's a large pier which offers beautiful views of sunsets as well as some great food and drink options.
Driving distance from Orlando: 45 minutes
3. Hightower Beach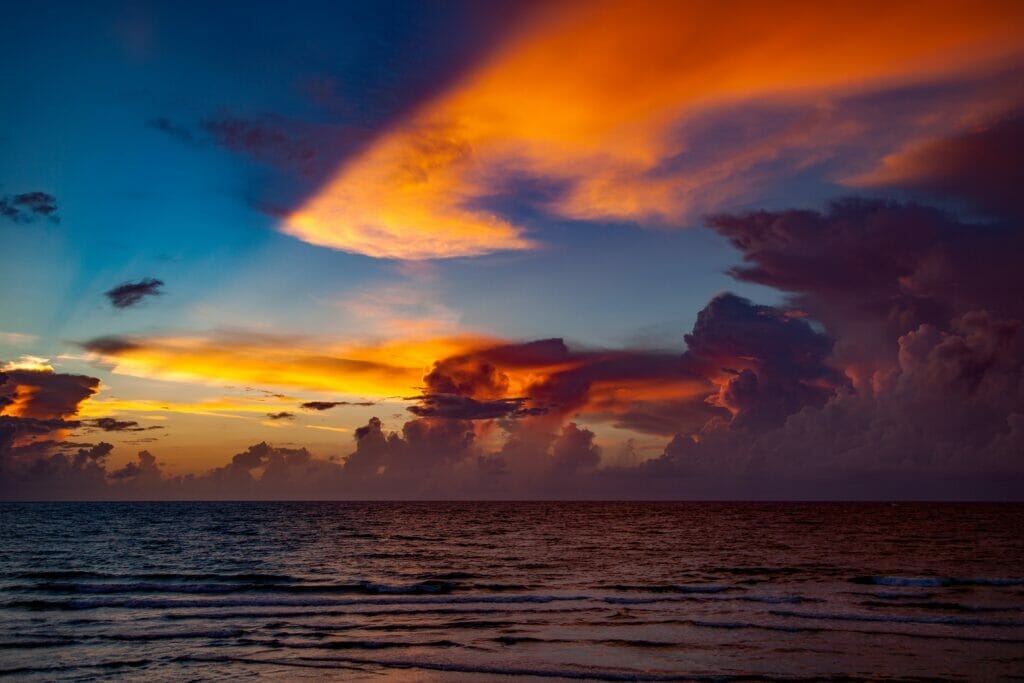 If you want a beautiful beach near Orlando that has excellent surfing conditions as well as more local-friendly atmosphere (ie, there aren't a lot of touristy restaurants or shops around, in fact, there are none), Hightower Beach is it!
You'll want to be a relatively strong swimmer as this beach gets some great waves, and there is only a set of bathrooms, a drinking fountain, and a beach shower so you're truly, well, beaching it!
It's hardly ever crowded, though when it does get crowded you'll want to just go a bit further from the boardwalk as that's where the crowds tend to congregate.
Hightower Beach, like Cocoa Beach, is on the barrier island between Indian River and the Atlantic Ocean, and there's a small parking lot and plenty of room to spread out on the sand.
The seashells here are also awesome, and you can spend a good chunk of time looking for beautiful ones that are in tact and worth collecting.
Distance from Orlando, driving: 1 hour, 3 minutes
4. Pelican Beach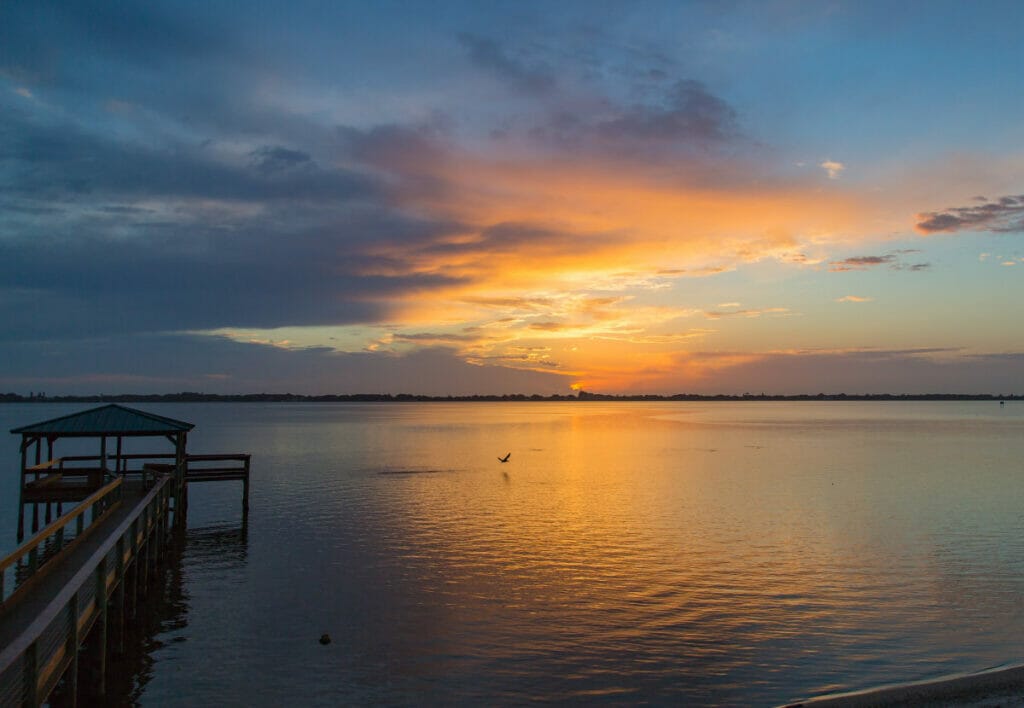 As an alternative to larger and more popular beaches like Cocoa Beach, check out Pelican Beach, a more local beach with fantastic facilities.
The beach is well-maintained, with rentable pavilions with grills in case you want to have a gathering, and there is awesome playground equipment for the kids.
There is also a set of bathrooms, as well as free nearby parking.
The water activity is limited due to the barrier reef, as there are rocks just a few feet out, but the sand is fantastic with plenty of shells and of course, the Florida sun is always shining (almost!)
You'll also find volleyball courts, which are a fun way to get some activity in, as well as local markets during certain parts of the year.
Go for a walk or do some sunbathing on this lovely and usually uncrowded beach.
Distance from Orlando: 1 hour, 6 minutes
5. New Smyrna Beach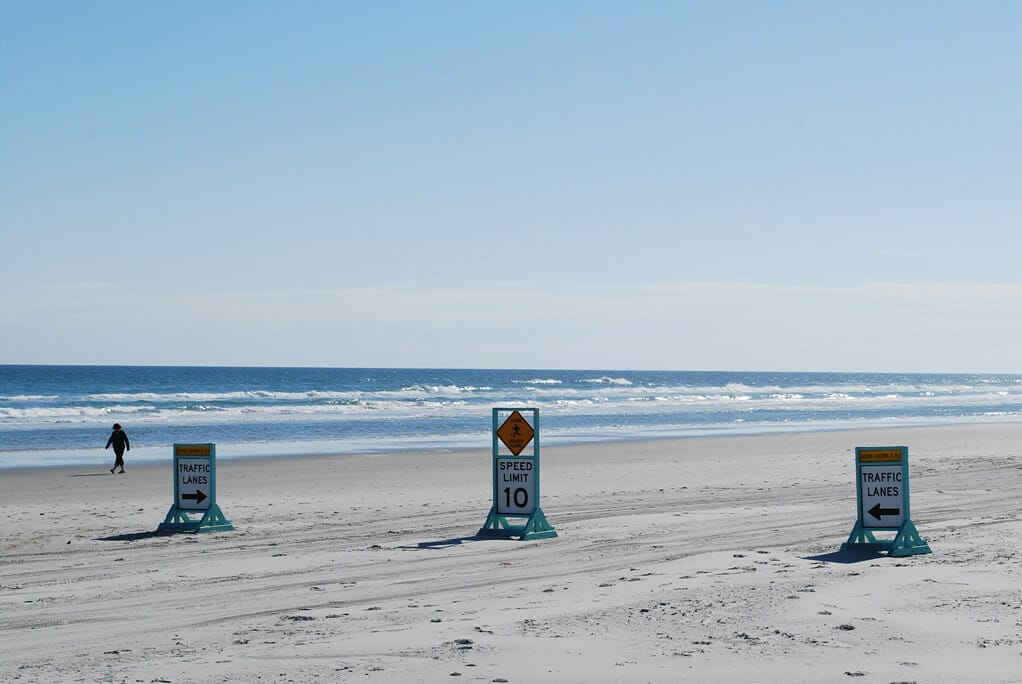 New Smyrna Beach is one of the most popular beaches near Orlando, and for good reason.
There's always plenty to do in this cozy beachside town, and the sand seems to stretch on for eternities.
The water is shallow with lots of waves, and if you rent a car, you can even drive on the beach in places.
Shells aren't as easy to find here, but the fishing is top notch. The beach is clean, absolutely stunning, and the waters are beautifully clear.
As mentioned, this is a bustling area with lots of little shops and restaurants to explore, and locals rate it highly.
Distance from Orlando, driving: 1 hour, 6 minutes
6. Daytona Beach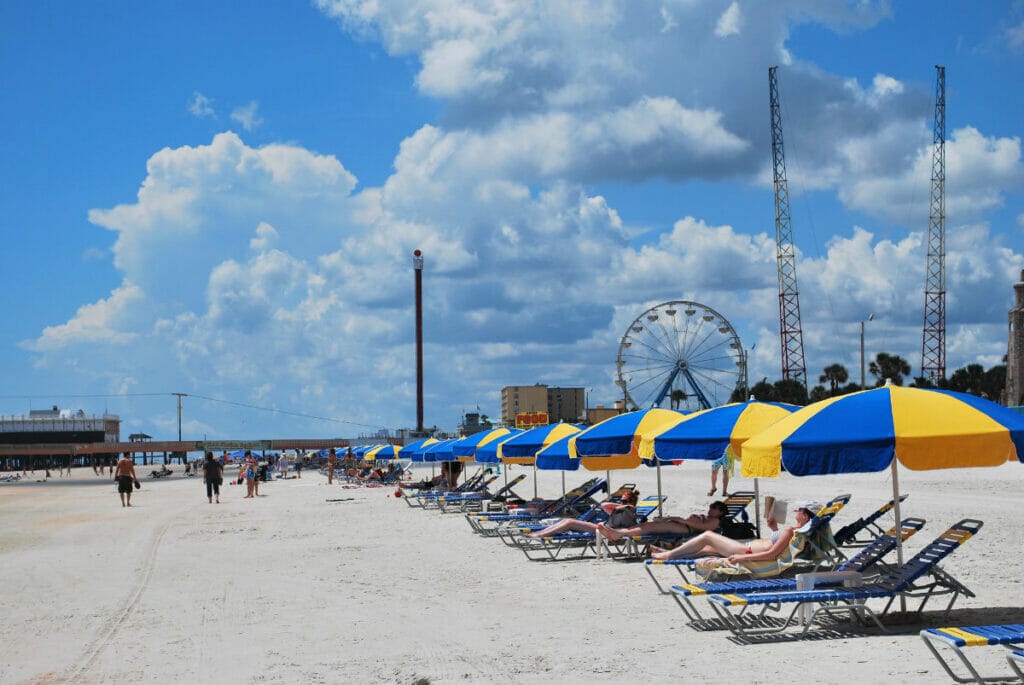 Daytona Beach has become synonymous with Spring Break in Florida (in fact, it's called the "World's Most Famous Beach," and chances are you'll encounter some sort of event like Bike Week or other festivals or markets during your visit.
The beach itself is gloriously wide at low tide, and of course it has the same sandy shores as the other beaches on the Atlantic.
This is the beach for anyone looking for more excitement or activity, as well as people who prefer to drive on the beach as this is a driving-friendly beach.
You'll find plenty of food and ice cream trucks right on the beach, and the beach is very clean and well-maintained.
Watch out for jellyfish here, as they tend to congregate here, and check out the shops and restaurants within walking distance during your visit.
This isn't just a beach, but an "experience," and you'll be glad you tried it out.
Distance from Orlando, driving: 1 hour, 7 minutes
7. Ormond Beach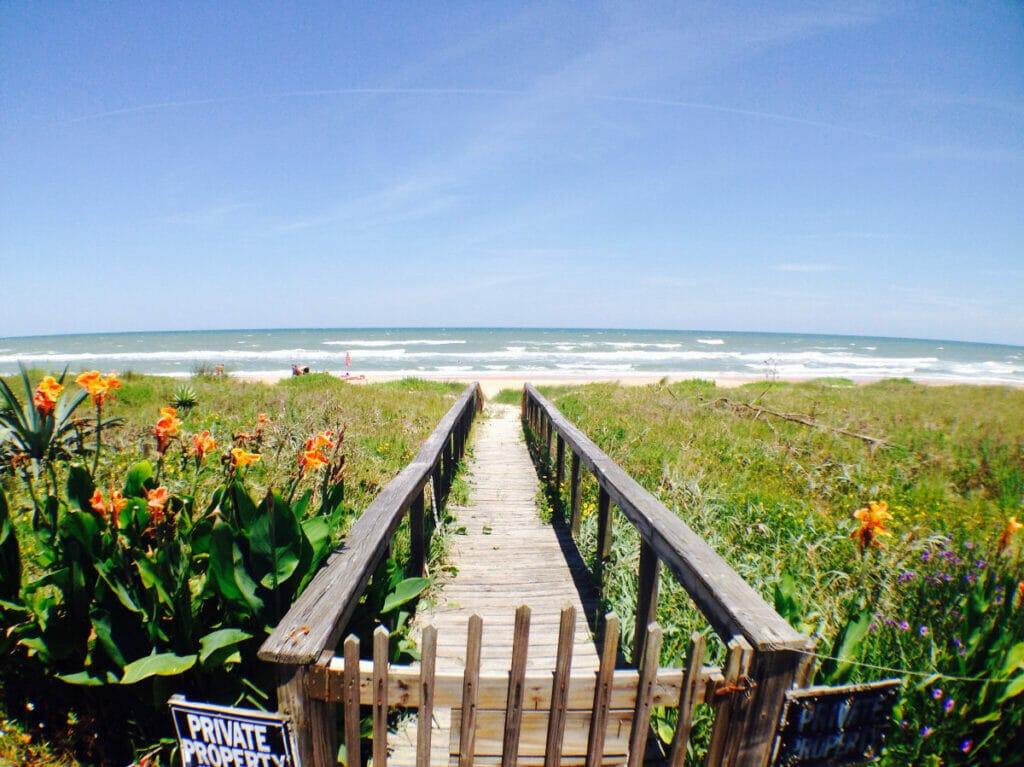 One of the most beautiful beaches on the East Coast, Ormond Beach is known for its gorgeous sunrises.
This is a clean beach that's a bit smaller than some of the "bigger" names like Daytona, which means that you're usually only steps away from what you need.
You can drive onto the beach for a small fee, which is awesome if you want to bring your coolers for easy drink access.
Ormond Beach is just north of Daytona Beach, which also means it's on the barrier island between Indian River and the Atlantic Ocean.
Despite the beauty, this beach does tend to have a stronger rip tide at times than others, so parents should make sure to go in the water with the kids or be aware if your child doesn't know rip tide safety (always swim parallel to the shore instead of fighting the rip tide).
Distance from Orlando, driving: 1 hour, 15 minutes
8. Flagler Beach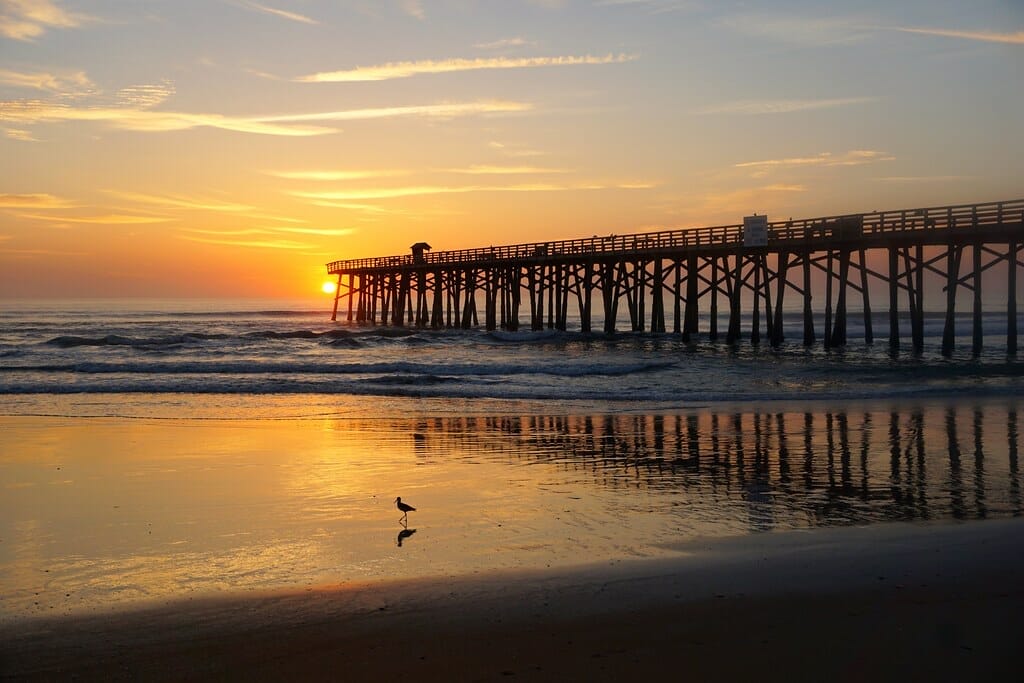 If you're into fishing, Flagler Beach is the place to be.
What sets Flagler Beach apart is that it's one of the best beaches within driving distance from Orlando for its fishing pier!
There are plenty of benches and cleaning stations, and the pier is not usually too crowded.
There's a small fee to fish there, but if you just want to check out the scene, that is an even smaller portion of the fee (about $1.50).
There are lots of places to eat around, and you can also head down to the actual sand to sit and enjoy the sun once you're done on the pier.
Distance from Orlando: 1 hour, 24 minutes
9. Crescent Beach
If you're looking for family-friendly beach access, Crescent Beach is the place to go.
Just a short ways away from St. Augustine, you'll find wide open sand that offers ample room to play and build sandcastles, as well as an "old Florida" vibe that is much calmer than some of the more touristy beaches.
There's a beachfront park with bathrooms, parking, and some gazebos for events, as well as a couple of restaurants that offer beachgoers a casual atmosphere to enjoy (sandy feet allowed!)
Driving is allowed on the beach with a permit, and you won't find the highrises that are common on other Florida beaches, making it picturesque as heck.
And why is it called Crescent Beach? Because the shoreline is in the shape of a crescent!
Distance from Orlando, driving: 1 hour, 29 minutes
Gulf of Mexico Beaches near Orlando
The Gulf of Mexico beaches that are close to Orlando are further away than the Atlantic Ocean side, but I've made sure that none of these beache are over 2 hours and 30 minutes of a drive away.
Why would you choose the Gulf over the Atlantic side?
Well, the Gulf is more known for the stunning white sandy beaches, and it is usually calmer in terms if waves which makes it great for families.
10. Clearwater Beach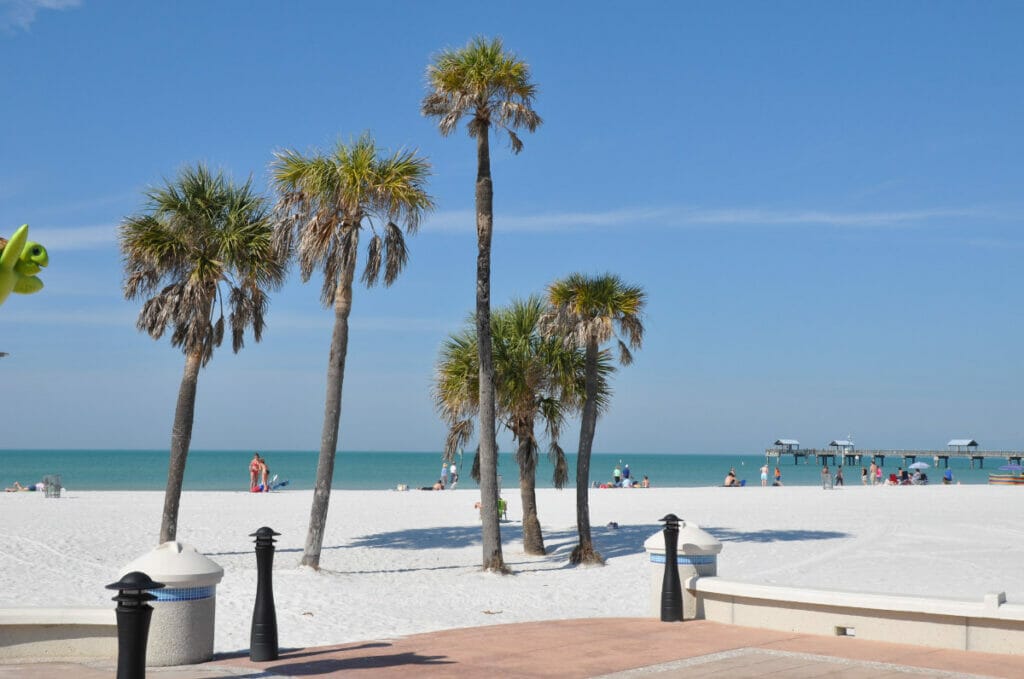 Known for its brilliant white sands and clear water (get it?), Clearwater Beach is arguably the best Gulf coast option for a beach near Orlando.
You can rent chairs and umbrellas, and it's a non-alcoholic beach which makes it insanely family-friendly.
The sunsets are some of the best in Florida, and there is no shortgage of activities around the area.
This is a giant beach, so it soaks up people easily and doesn't seem crowded, and there are quite a few food options along the shore.
Don't bring Fido, as dogs aren't allowed, but for all the people in your life, you'll make amazing memories here.
There isn't much in the way of waves, which also makes it perfect for younger kids and a more relaxing atmosphere.
Take a walk, soak up the sun, read a book, or run your toes through the powdery sand and wonder how you got so lucky to be in one of the most beautiful places on earth.
Driving distance from Orlando: 2 hours, 30 minutes
11. St. Pete Beach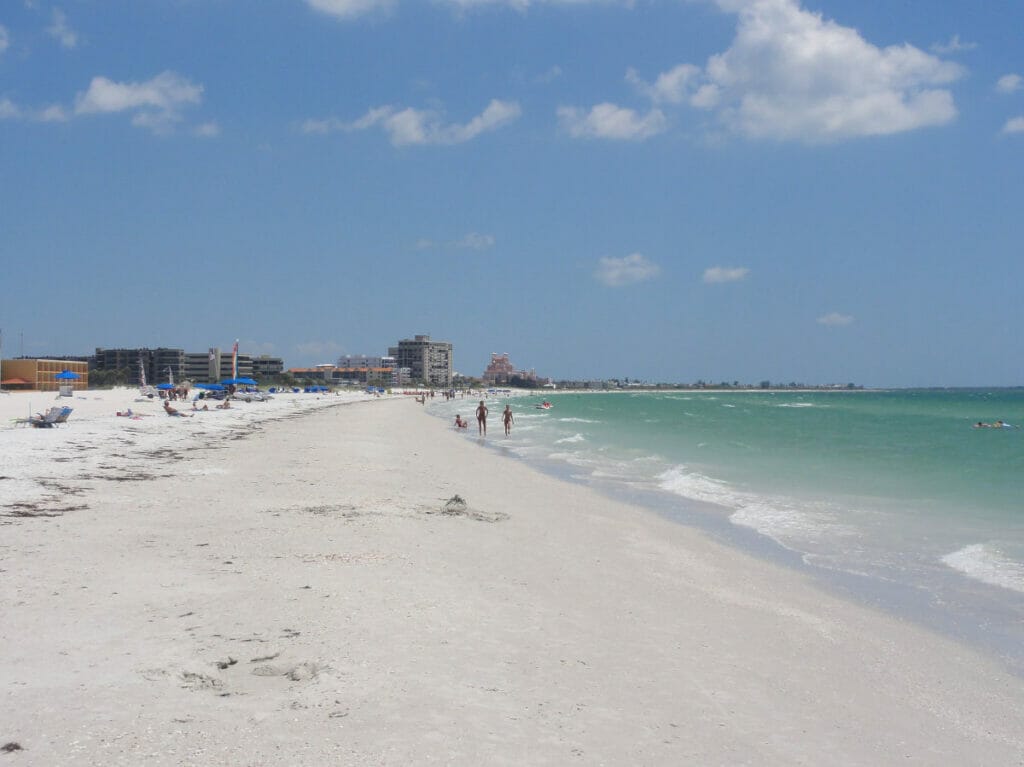 Before we dig into St. Pete Beach, you should know that St. Pete Beach is different than St. Petersburg (though they are nearby).
And then there's St. Pete Beach, the actual beach, as well as nearby Fort de Soto Park.
In this article, we're obviously talking about the beach version of St. Pete Beach, not the area!
Here, you'll also find the great white sand that the Gulf is known for, as well as plenty of bars along the beach which makes it great for an evening cocktail while walking along the sand.
Walk from the Alden to the famous Don Cesar hotel (it's big, pink, and stunning) and that's about 3 miles, which is perfect for those trying to get their steps in.
The water is clean and the sand is wide.
Locals love it as a couples and singles friendly beach, though that's not to say that it isn't family-friendly.
There's nothing untoward going on – it just doesn't cater to the kids and the bars along the beach help attract a young professionals type of crowd.
Distance from Orlando, driving: 2 hours, 30 minutes
12. Belleair Beach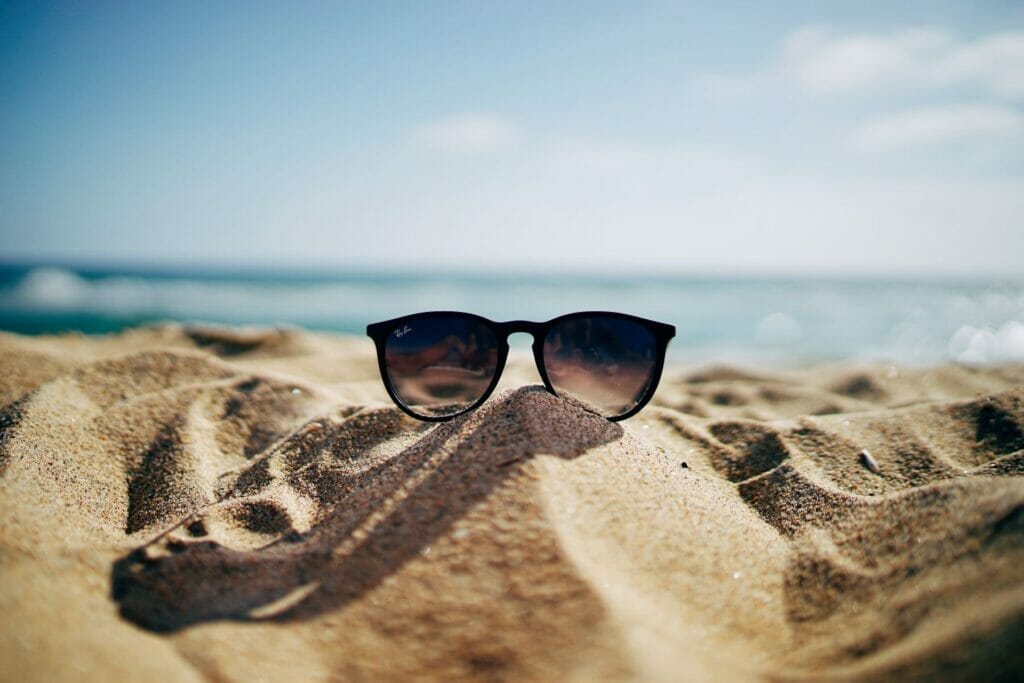 Want a quiet and secluded beach?
Belleair Beach is the place for you, as this 4,500+ of sandy shoreline is surrounded by impressive waterfront homes and is often home to sea turtles and other creatures!
No active sports are allowed, so it's just peace and quiet, and you may notice boaters using the 7th Street Boat Ramp nearby.
This is not a beach with public facilities or restaurant, so come prepared to simply enjoy the sun and the sand and pretend like you're rich for the day.
Distance from Orlando, driving: 2 hours, 30 minutes
13. Indian Rocks Beach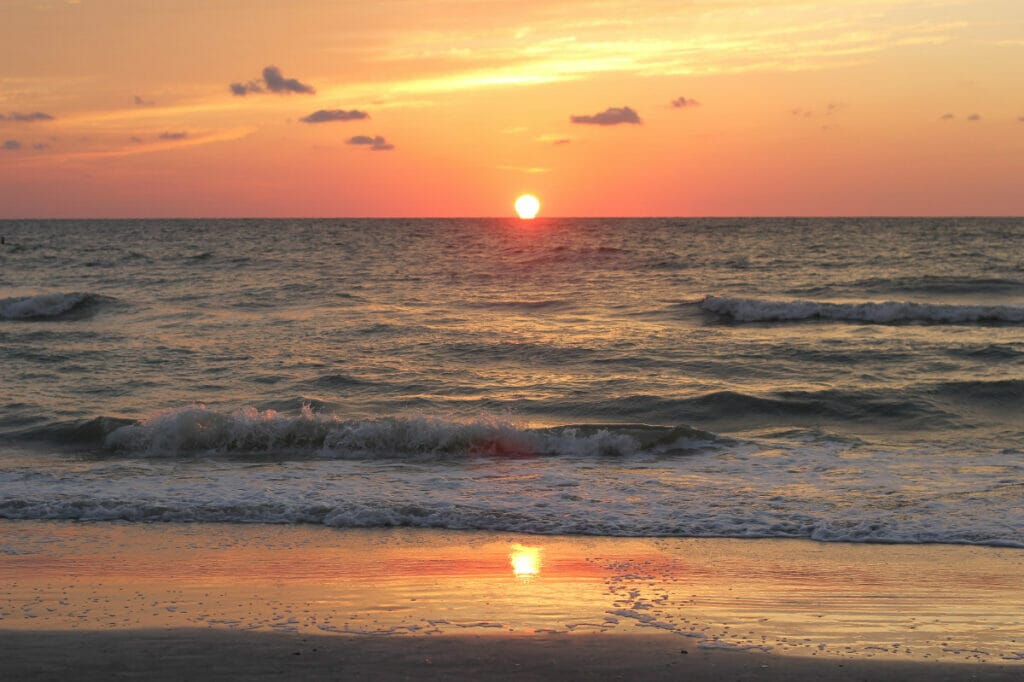 Find a treasure of old Florida at Indian Rocks Beach, where the sandy dunes transport you to another world and allow you to just enjoy the beach without feeling close to real life.
There's almost three miles of beach here, and you won't find highrises along the beach but instead vacation cottages and motels.
Did you know?
In the 20th century, most of the roads in the area were only made of shell and sand!
This is a fantastic beach for people who want a glimpse into Florida in a time gone by, as you get your sunbathing on and then check out some of the historic area and small stores.
Driving distance from Orlando: 2 hours, 30 minutes
14. North Redington Beach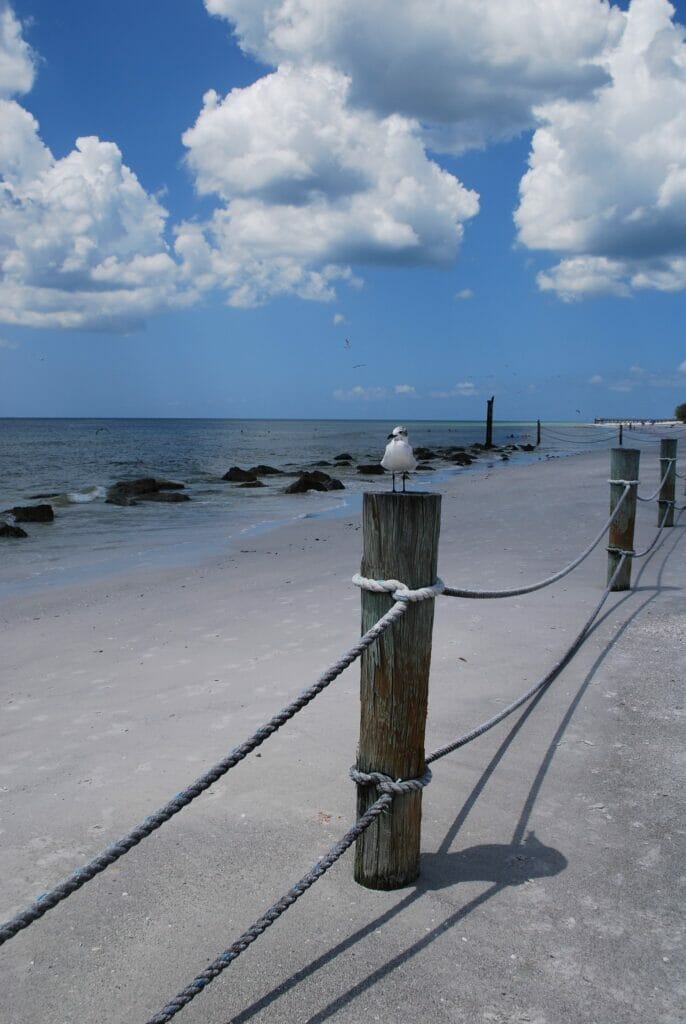 If you're looking for an underrated, residential beach, North Redington Beach is it.
It's family-friendly because there's not much going on, so easier to keep track of the kids and just enjoy yourselves.
The sand is incredibly powdery and fantastic to run your feet through, with little chance of encountering rough shells.
The sunsets are fantastic, and the seclusion means it's more of a relaxing experience than Clearwater or St. Pete.
There are cabanas you can rent, as well as a nearby restaurant.
The water is crystal clear, and walking out to the sand bar is a must-do! (for the uninitiated, a sand bar refers to a patch of sand a bit offshore that you can stand on, even though you're relatively far out in the ocean – not a place that sells drinks!)
Driving distance from Orlando: 2 hours, 30 minutes
15. Bradenton Beach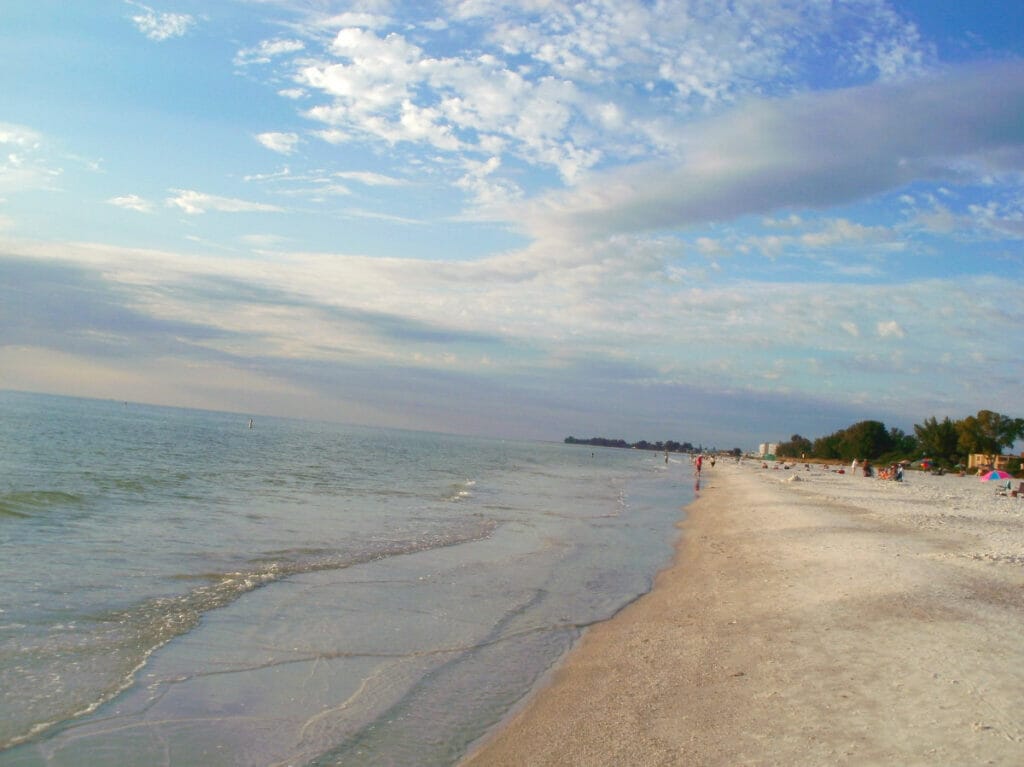 Located on the gorgeous Anna Maria Island, Bradenton Beach is known for its sugar sand beaches and family-owned businesses.
Life is slower here, and the beach is no different.
You'll find soft sand, wide stretches of beach, and warm and clear waters that are incredibly inviting.
Like other Gulf beaches, the waves aren't intense, which keeps the beach low key and relaxing.
There's a free beach trolley, and searching for shells is super easy with so many to find.
If you look closely, you might even be able to find some shark teeth!
The scenery is top notch and the beach is almost never crowded. Win-win.
Driving distance from Orlando: 2 hours, 30 minutes
16. Sarasota Beach
If you're searching for that powdery sand and teal blue water, but want a bit more action, Sarasota Beach is for you.
It's usually not jampacked, but moderately crowded, which is perfect for families who want to run around and have fun and not worry about the kids screaming too loudly to upset the other beach dwellers.
There's plenty of free parking, and of course the location on Siesta Key makes it a prime spot.
One fun fact about Sarasota Beach is that you might be able to find quite a few sand dollars!
They do a fantastic Fourth of July display, and every day of the year you can enjoy Mother Nature's beautiful display in the sky, also known as a Florida sunset!
Driving distance from Orlando: 2 hours, 30 minutes
17. Apollo Beach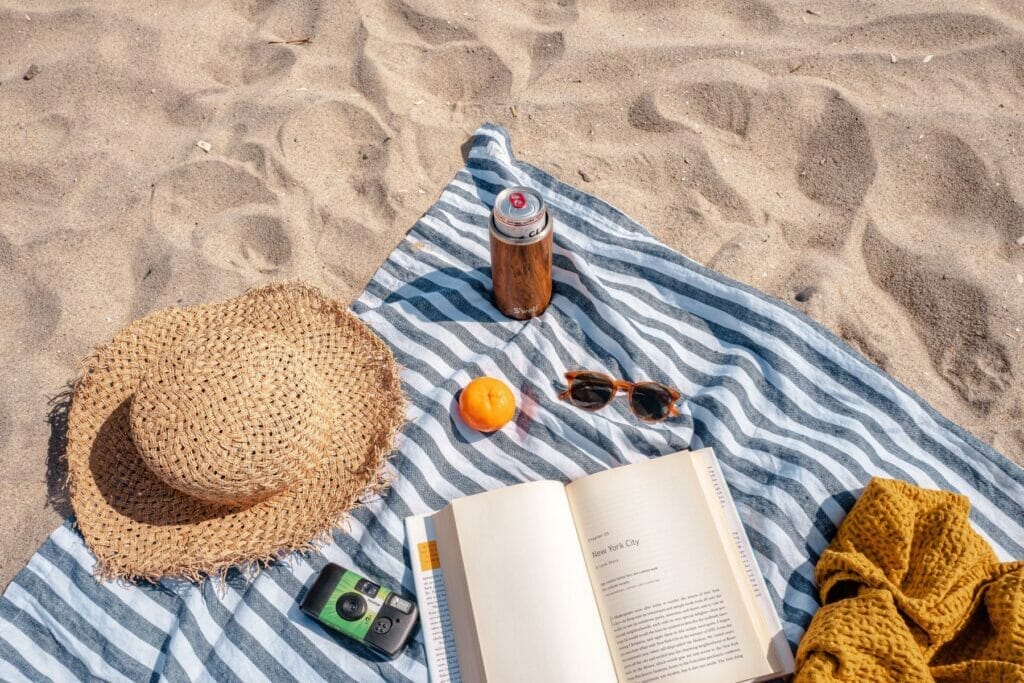 On the eastern side of Tampa Bay is Apollo Beach, which is more of a nature reserve as swimming isn't allowed due to swift currents.
That being said, the sand is fantastic, and fishing is allowed so you'll have plenty to do whether you want to go for a walk, enjoy the sunset, or see what you can catch.
There's a picnic area nearby, as well as parking and manatee viewing isn't too far either.
Distance from Orlando, driving: 1 hour, 58 minutes
What else should I not miss in Orlando?
If you're visiting Orlando soon, here's a very brief rundown of a few of my other favorites to make sure you don't miss anything!
Get the All-American Travel Secrets!
Don't miss out on America's hidden gems!