World-class art collections. Historic lighthouses with knock-your-socks-off views. Turtle rehabilitation centers.
While Daytona Beach, Florida, may be associated with "Spring break" and a certain type of crowd (read: they're not there for a museum) in the news, this world famous city has more cultural and family-friendly attractions to revel in than you might think.
From the incredible waves and awesome sand of the beach that makes Florida famous, the city is named for to historic collections of Coca-cola memorabilia to a very Rockefeller history, you can spend a whole week in Daytona Beach (or more) and come away with some picture perfect family memories.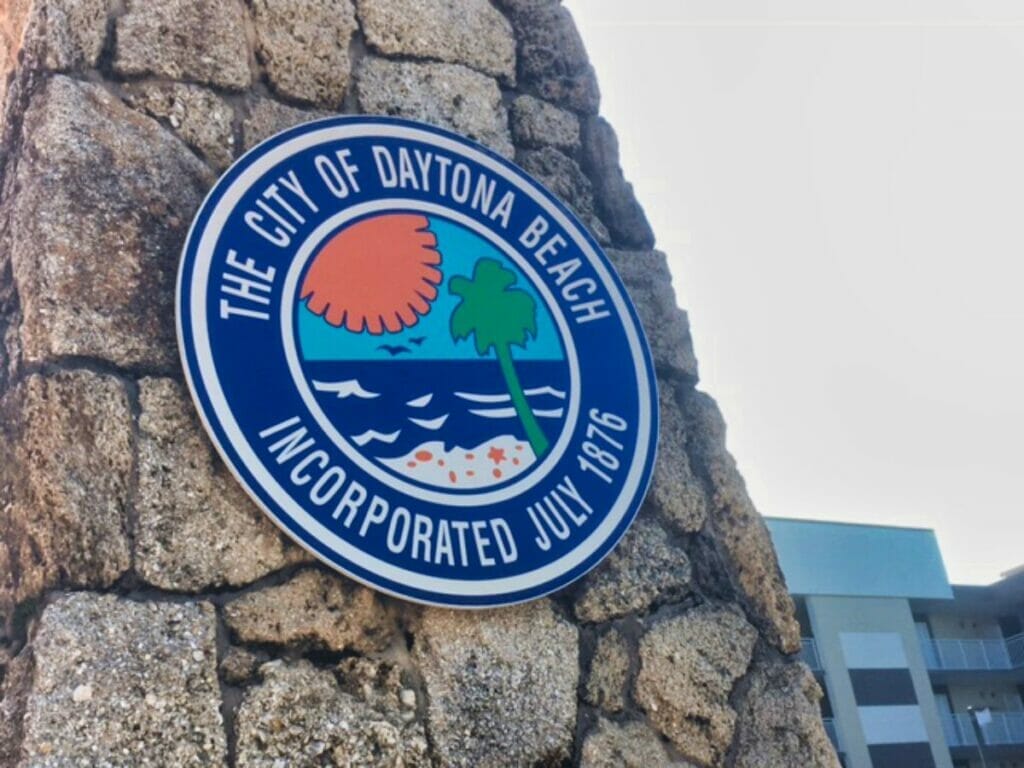 The key is knowing where to look, so in this guide, we're going to point you in the direction of all the best things to do in Daytona Beach, ranging from the obvious (you can't miss that boardwalk) to the hidden gems in this awesome Florida destination.
We'll cover attractions both in Daytona Beach itself, as well as a couple towns on the same barrier island (Ormond Beach, about a 10 minute drive away) and Ponce Inlet (about 25 minutes).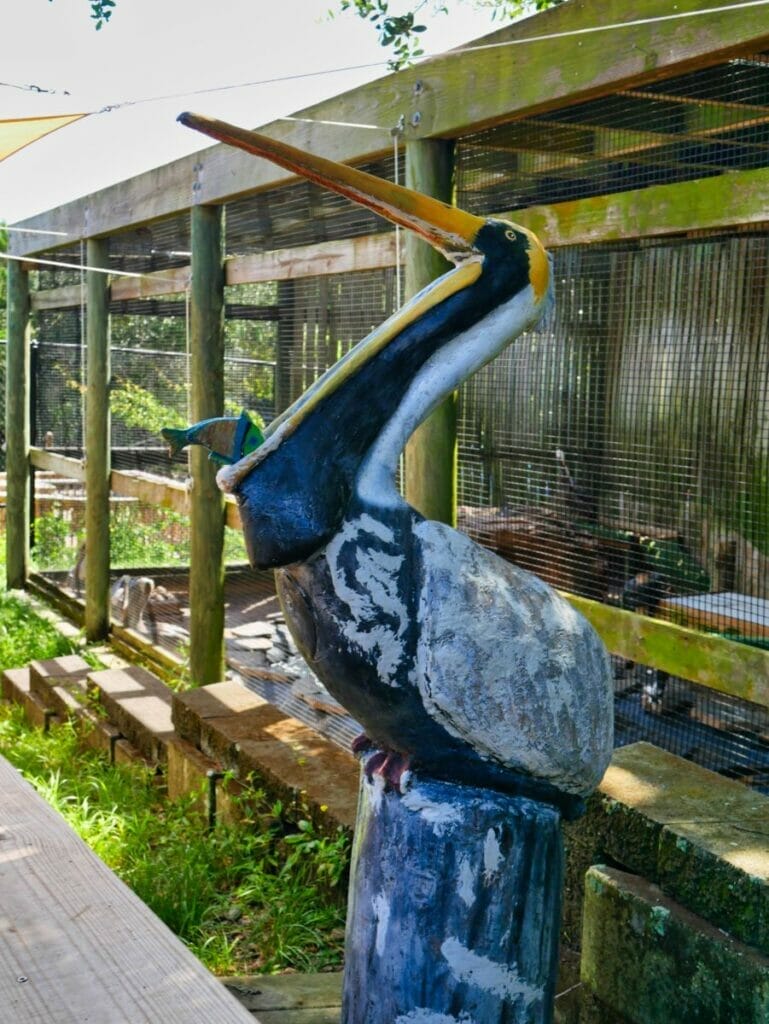 Hey! Want more awesome Florida guides? Check these out!
Kid-Friendly Activities near Daytona Beach
Daytona Beach is definitely a kid-friendly destination that will keep the little ones happy while you're soaking in the sun.
1. Marine Science Center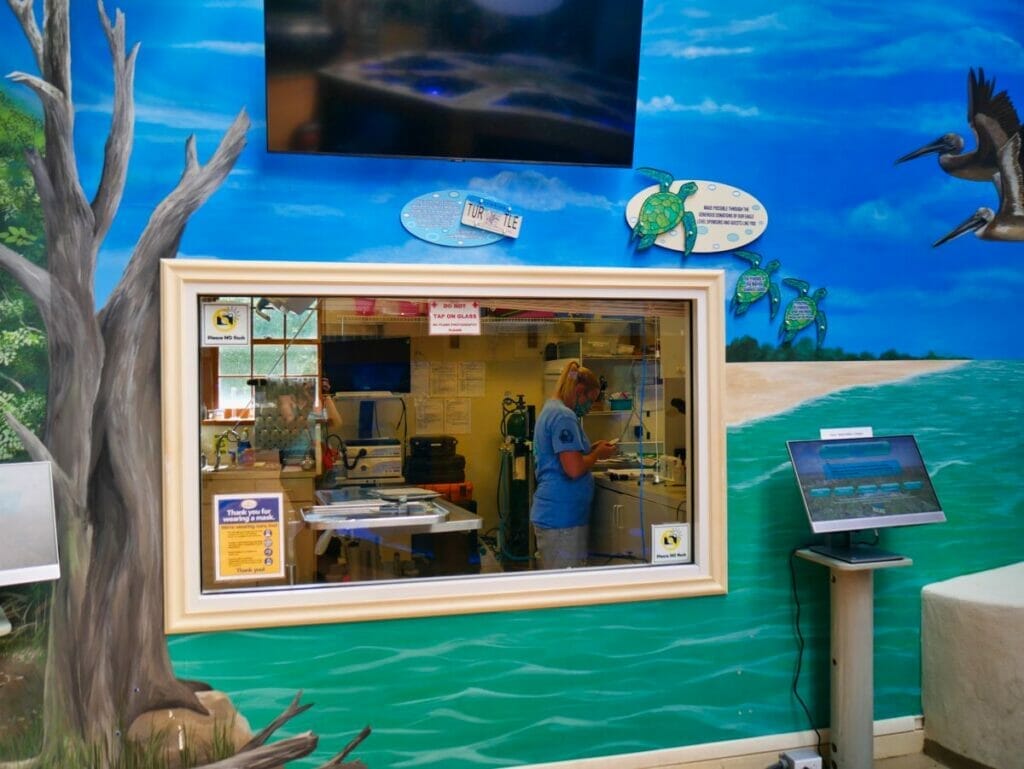 Head to Ponce Inlet for the perfect family afternoon trip from Daytona Beach for any marine lovers.
Here, your kids can interact with stingrays and other animals in the touch pool, as well as learn from experienced volunteers and rescue staff who help save the lives of turtles that need a bit of extra care before they're released into the wild.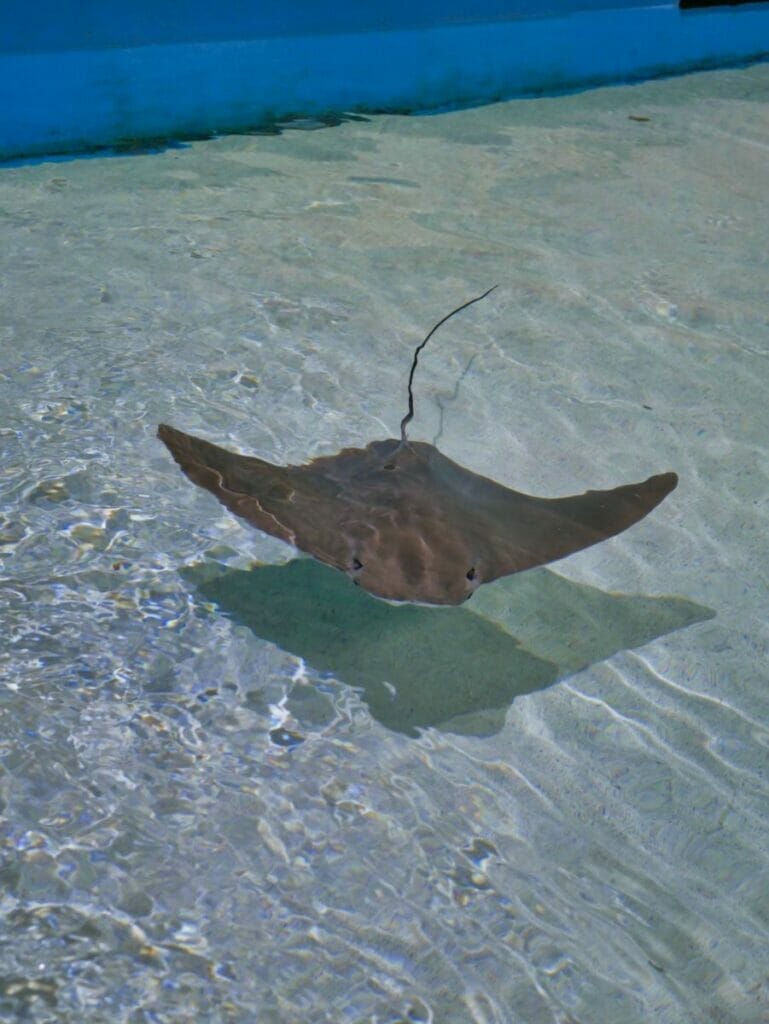 The whole center is kid-friendly, with bright colors, aquariums teeming with fish, and some fun nature trails as well as a bird conversation area where they can watch the pelicans show off!
The Marine Science Center is small enough that you won't have to worry too much about losing sight of them and can let them roam around the exhibits, and there are a few really great photo ops for family photos like in front of the bald eagle or giant conch shell.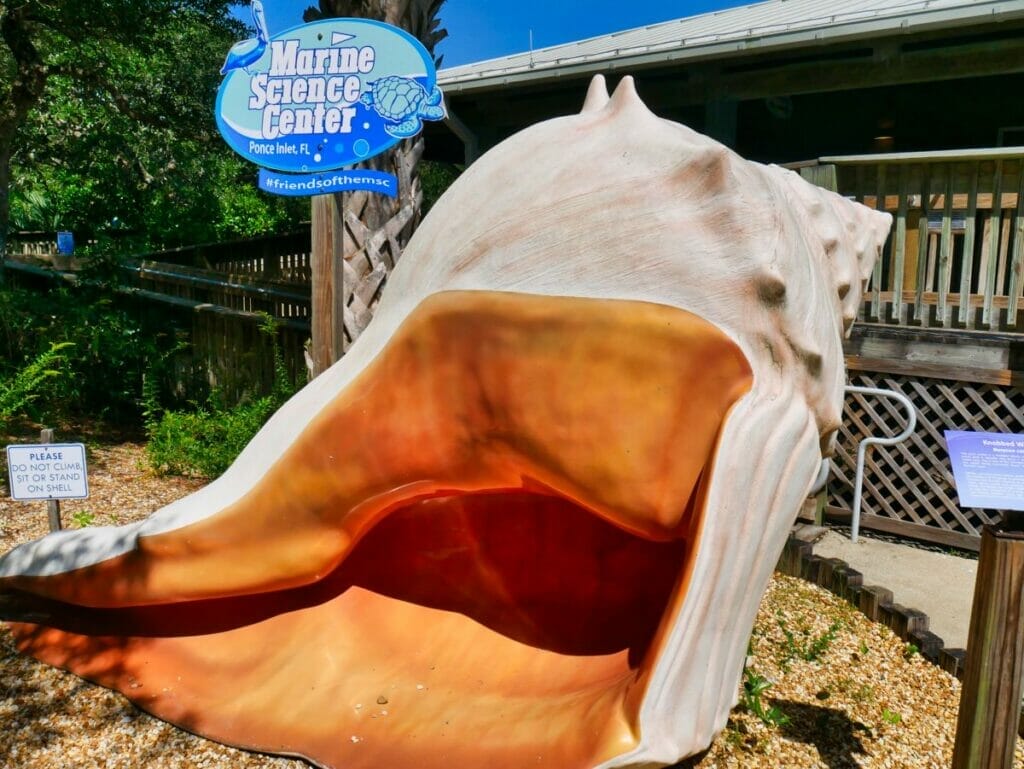 2. Daytona Oceanwalk Shoppes
Right next to Club Wyndham Oceanwalk on Daytona Beach are the Oceanwalk Shoppes.
This colorful section of Daytona is definitely built for visitors, but it's a fun and vibrant place to get some ice cream from Coldstone Creamery or enjoy the gift shops.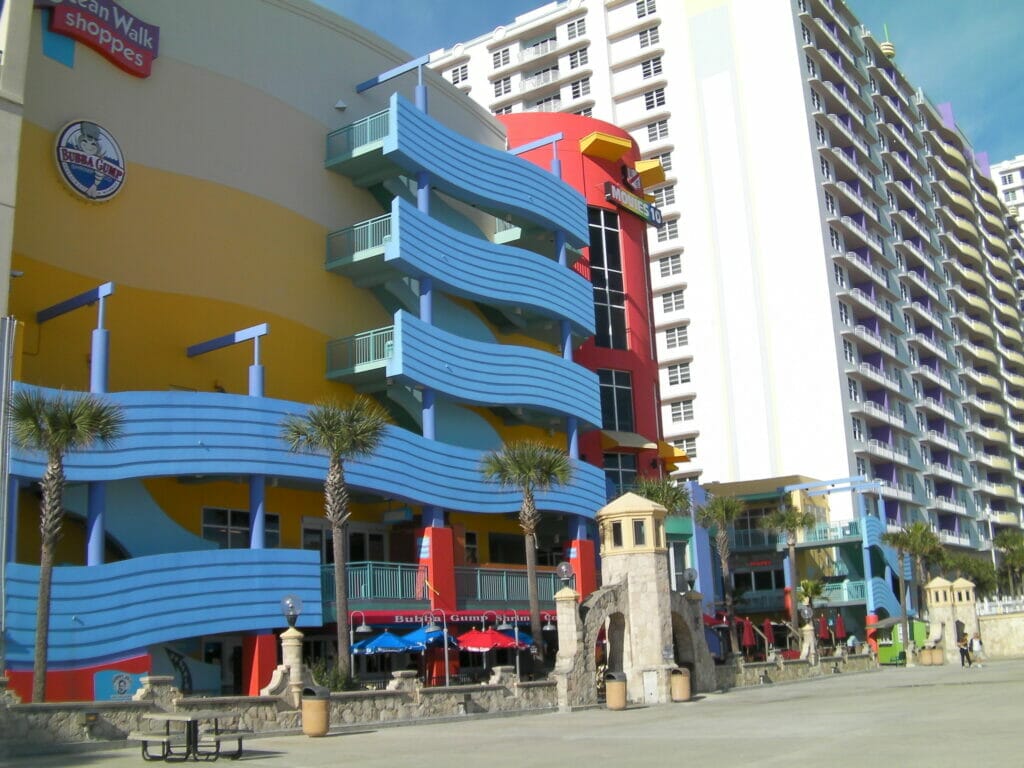 The best part is that it's literally next to the Atlantic Ocean, so it makes it really easy to stop by after a day at the beach and get a bite to eat or do some exploring.
3. Daytona Lagoon
Is there anything kids love more than a water park and arcade?
No.
What about if it's combined into one awesome attraction?
Welcome to Daytona Lagoon!
Send the kids sliding down Kraken's Revenge, a slide that stands over 50 feet tall and will have them screaming with delight at the end.
Plunge down the Shaka Halfpipe which includes going backwards down a drop (if your family are adrenaline junkies, they're going to love this one).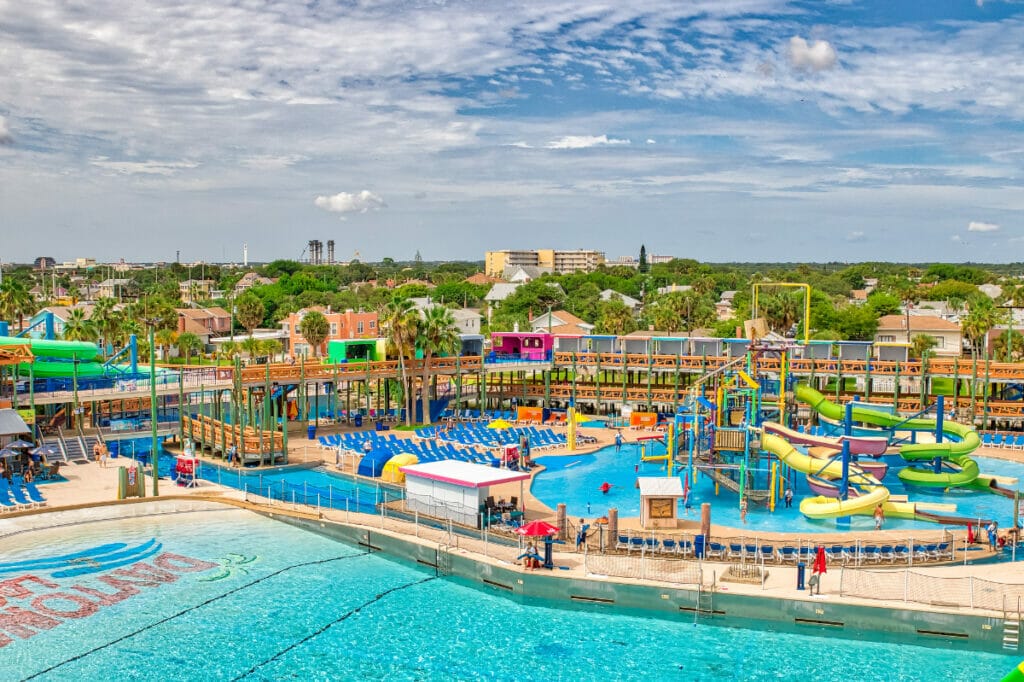 Later on, explore the arcade and play laser tag or use the simulators to have a memorable day out in Daytona Beach.
You can also take it easy on the lazy river if you your kids prefer some more gentle plunging, and there's an entire kid section with fun water features that lets toddlers and young children play in the shallow waters in an area that's all their own.
The water section operates seasonally (mostly in the summer and early fall) while the family entertainment center is open even more throughout the year.
4. Angell & Phelps Chocolate Factory
Whether you're in the mood for some delicious old-fashioned chocolates or you want to get a behind-the-scenes look at how chocolate desserts are made, visit the Angell and Phelps Chocolate Factory!
Kids will be oohing-and-awing over all of the sweet treats (including chocolates shaped like everything from motorcycles to seashells!).
Adults will love the variety of new desserts to try, and everyone will have fun with their faces pressed up against the glass checking out how the chocolates are made in real time.
Tours are also offered (currently on hold), and many regular Daytona visitors stop in to buy gifts for family and friends or indulge in chocolate covered potato chips or pretzels.
There are even doggie-safe treats here so little Fido can get involved.
5. Daytona International Speedway Tour
If you've got kids with a need for speed, the Daytona International Speedway Tour is a great way to introduce them to the world of NASCAR.
Tours are about an hour long, so long enough to get a full overview but not too long to lose their interest.
Check out the walk of fame with famous NASCAR handprints, explore the Motor museum and check out the stands that crowds watch the action come.
Cultural Things to Do Near Daytona Beach
One of the most surprising things about our Daytona Beach visit was the amount of cultural activities to do.
In a city known for its surf and sand, the art museums and theatre options are hidden treasure and absolutely worth visiting.
The Museum of Arts and Sciences, in particular, is a fantastic museum, rivaling any of the other ones in Florida and offering up some unique artifacts.
6. Museum of Arts and Sciences
From the incredible Coca-Cola history found in the Root Family Museum (including old cars, signs, refrigerators, Coca-Cola bottles and more) to the beautiful gallery of Chinese art, the Museum of Arts and Sciences is a fantastic place to spend the day in Daytona Beach.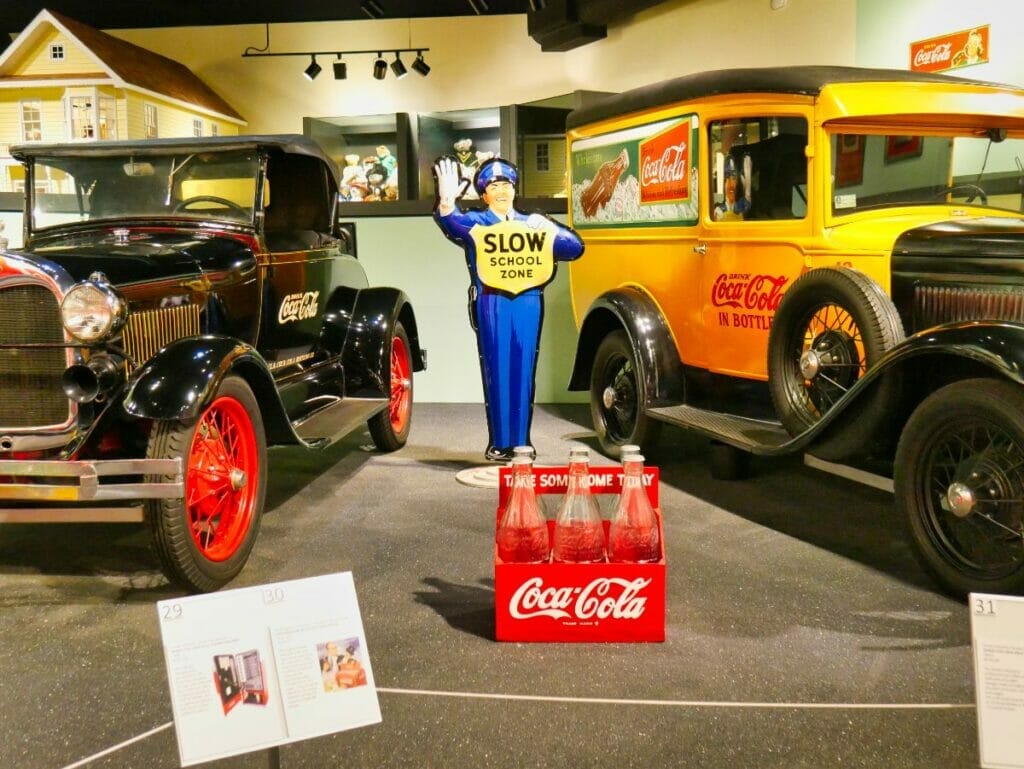 Truly, you could spend close to a full day here if you really took your time to explore and saw a show at the Planetarium (oh, yeah, did we mention there's a Planetarium with its own shows as well?)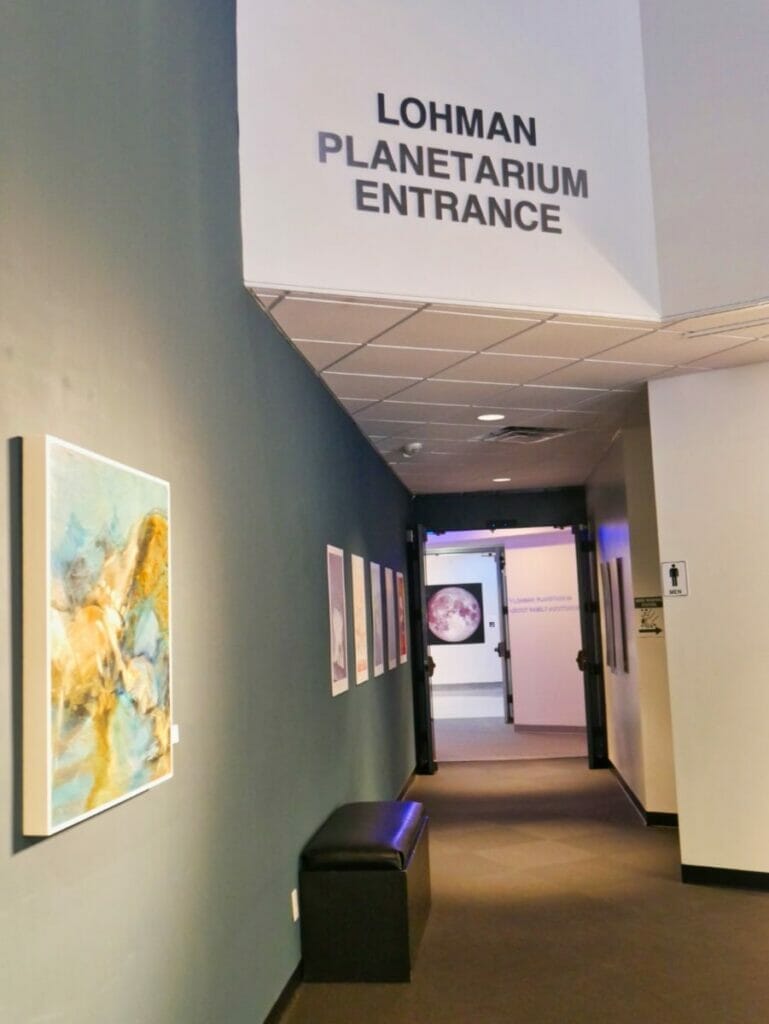 At the least, it's a half day museum that has everything from Cuban sculptures to an interactive Children's museum to rotating exhibits featuring everything from skulls to furniture.
The diversity of the museum's artifacts makes this extra special, and the "visible storage" room, where you can see so many more of their belongings held in a vast room with glass sides (so you can peek in) is truly novel.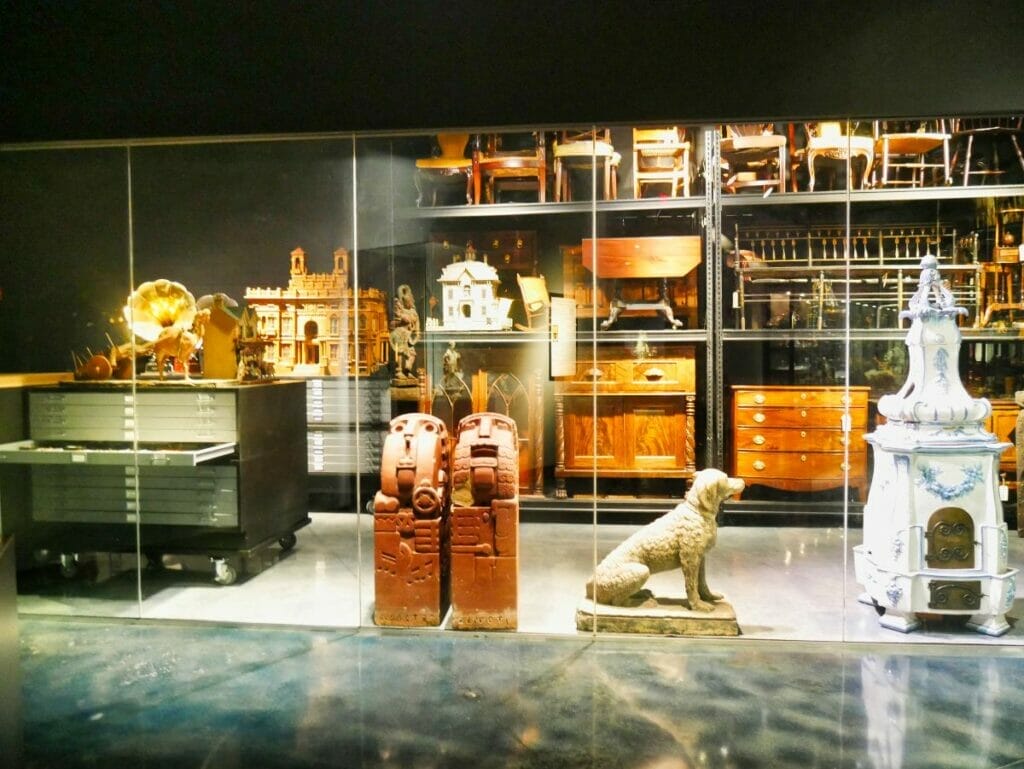 If you're really looking for the Daytona Beach must-dos, this should be at the top of your list.
7. Cici and Hyatt Brown Museum of Art
In the same complex as the Museum of Arts and Sciences (but just a short drive away through the parking lot), the Cici and Hyatt Brown Museum of Art is a beautiful venue that combines the feel of "old", rustic Florida with a modern feeling art museum.
The art itself is all Florida-based, making it the largest collection of Florida art in the world.
From exhibits on Florida weather (hello, hurricanes) to the native Seminole and other Native American tribes to beautiful oil paintings of some of Florida's most popular wildlife, you'll feel like you've truly appreciated the state from a different vantage point.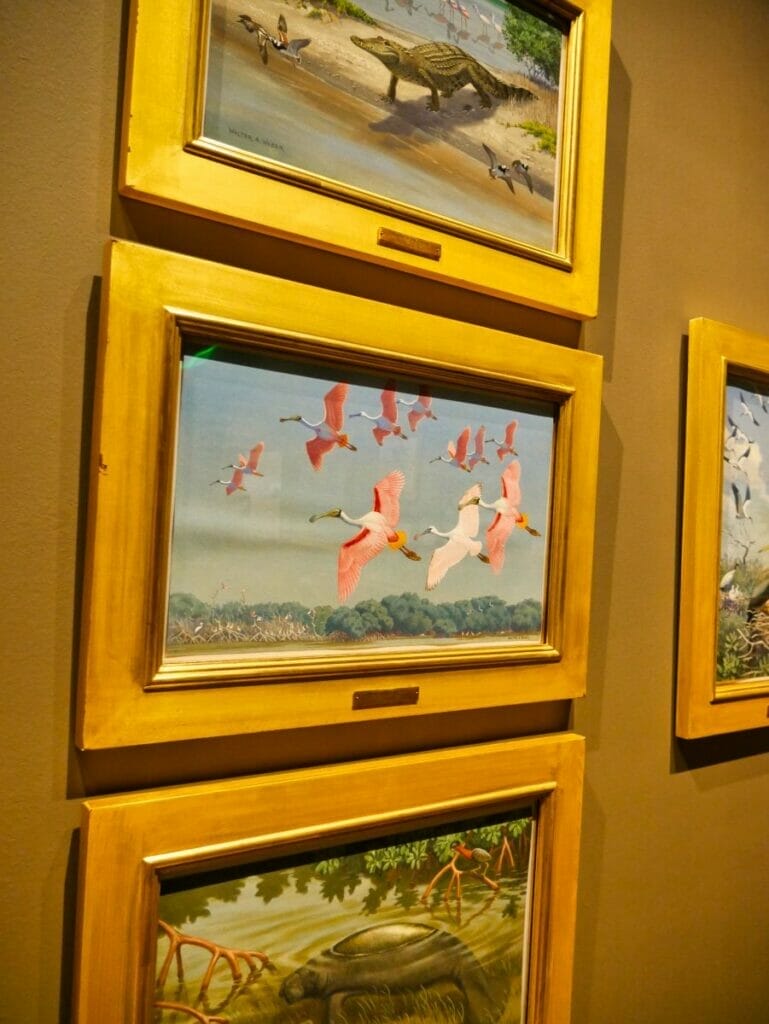 There's also a café here if you want to get a bite to eat after spending the morning at MOAS.
8. Southeast Museum of Photography
Spend an hour or two roaming this gallery, the Southeast Museum of Photography, on the campus of Daytona State College to see a curated collection of photographs taken by both college students, graduates, and local artists.
Entry is free, and rotating exhibits means that it's always fresh.
Emphasis is placed on both thought-provoking work, such as photographs of the world in conflict, as well as depictions of Florida and the surrounding area.
The space is gorgeous, airy, and beautiful, and the staff are known for being incredibly friendly and knowledgeable about what's on display.
9. Daytona Playhouse
There's something special about a community theater, and the Daytona Playhouse is just that.
Using only unpaid actors, technicians, and crew (no professionals allowed), it is very much by the community, for the community.
It's run off of the time of volunteers who want to bring shows like Godspell and The Odd Couple to life in their theater by the river.
If there is a play or musical happening there during your time in Daytona Beach (check the schedule here), you won't regret booking tickets and support the local residents in their art.
The current building as the theater dates back to 1955, with the idea for it going back to 1946, so it's a little slice of Daytona history among the culture as well.
Historic Things to Do near Daytona Beach
Daytona Beach was already nicknamed the "World's Most Famous Beach" by the 1920s, though the city itself was incorporated in 1876.
It's been a popular destination for racing enthusiasts for over a century, but there is even more to discover in the nearby area if you're interested in exploring what the area was like in a time gone by.
10. Ponce Inlet Lighthouse & Museum
Near the Marine Science Center in Ponce Inlet, you'll find the Ponce Inlet Lighthouse and Museum.
This gorgeous lighthouse has 203 steps and has gorgeous views of Ponce Inlet and beyond, but even more fascinating for history buffs are the museum buildings and exhibits that surround the lighthouse.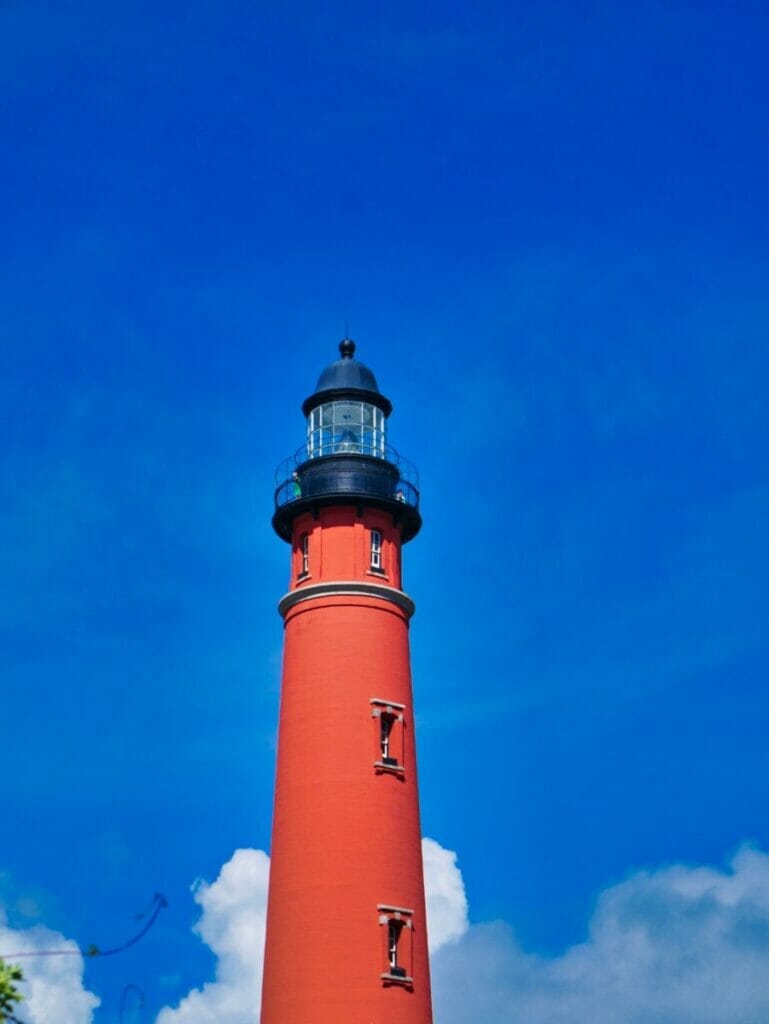 When the lighthouse was in full use with lighthouse keepers, the families and the keepers lived in these buildings (easy commute!) and they have been preserved and restored in instances to give you a feel for what it might have been like to live and work there.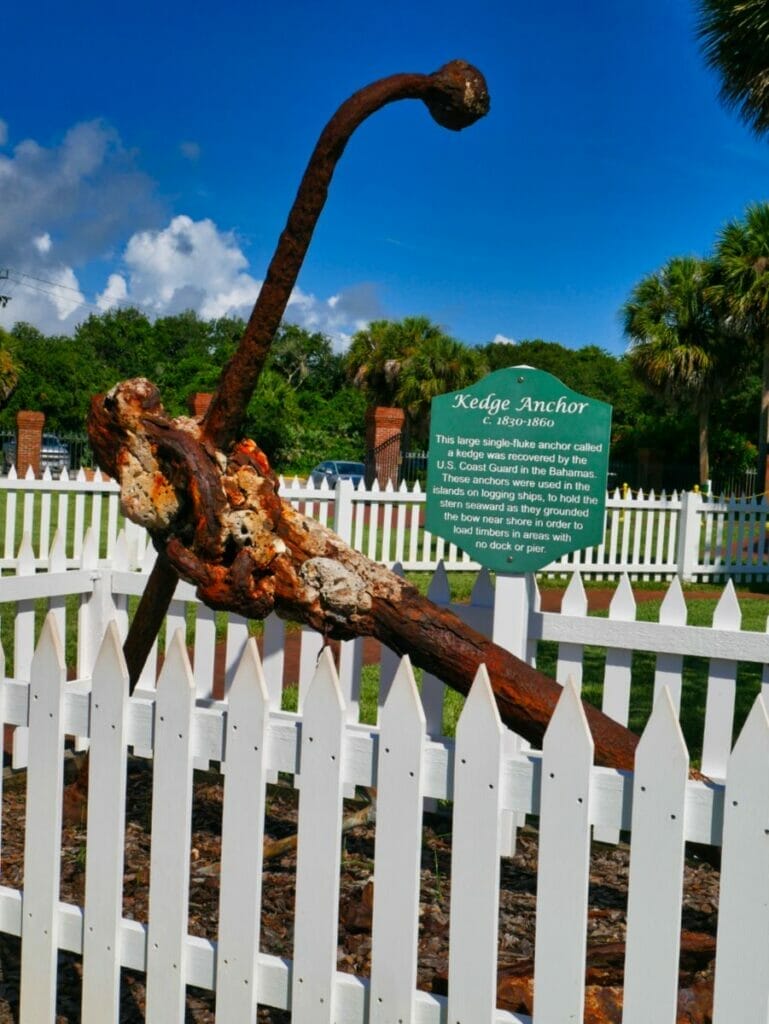 From historic artifacts and clothing to anchors that date back to times when "explorers" were traipsing from Europe over to the US, there's a little bit of everything here.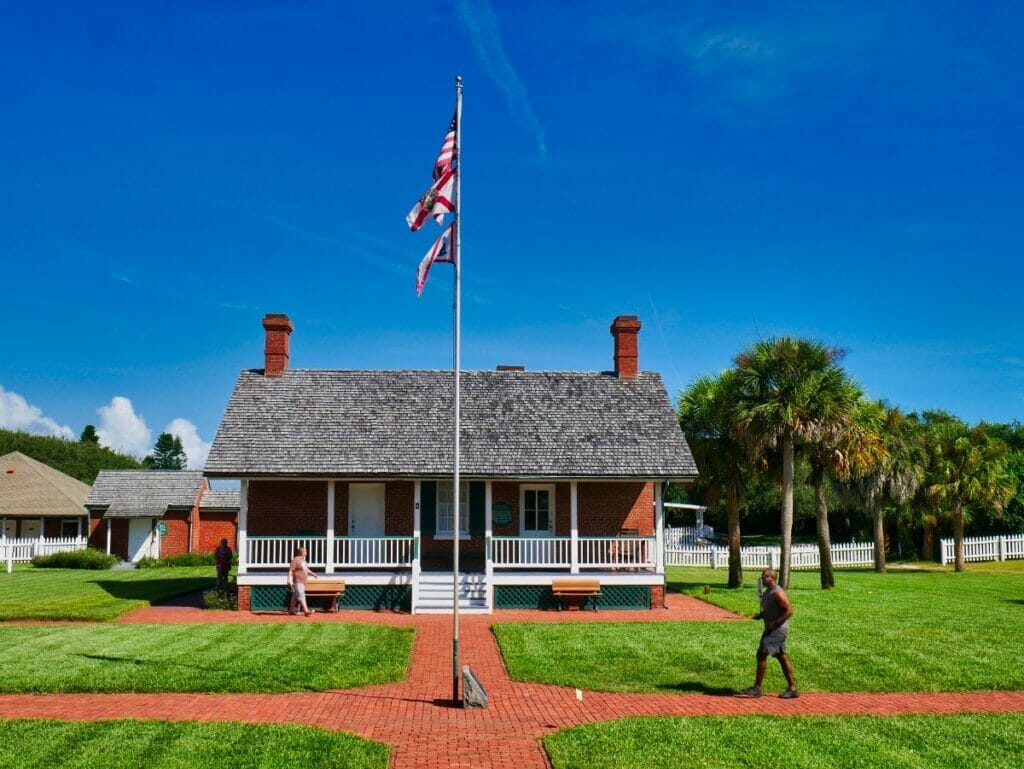 Don't miss the exhibit on lighthouse lens to get a feel for the mechanics of these colossal beacons to the sea, and check out the nature trail before you leave to see some plants (and possibly animals) that the lighthouse keepers back in the day would have lived among.
11. The Casements
Just a 10 minute drive from Daytona, in Ormond Beach, you'll find the next two things to do.
First up, the Casements, a restored mansion that was once the winter home of John D. Rockefeller.
Today, it's a Florida Heritage Site and acts as a cultural center for the community, but visitors are also welcome to come in and look around to see exhibits on how it was used by the Rockefellers and the history of the house itself before and after them.
It's known as the "Jewel of Ormond Beach" due to its beauty and architecture, and there is a self-guided tour that you can take using your cellphone as you walk from room to room.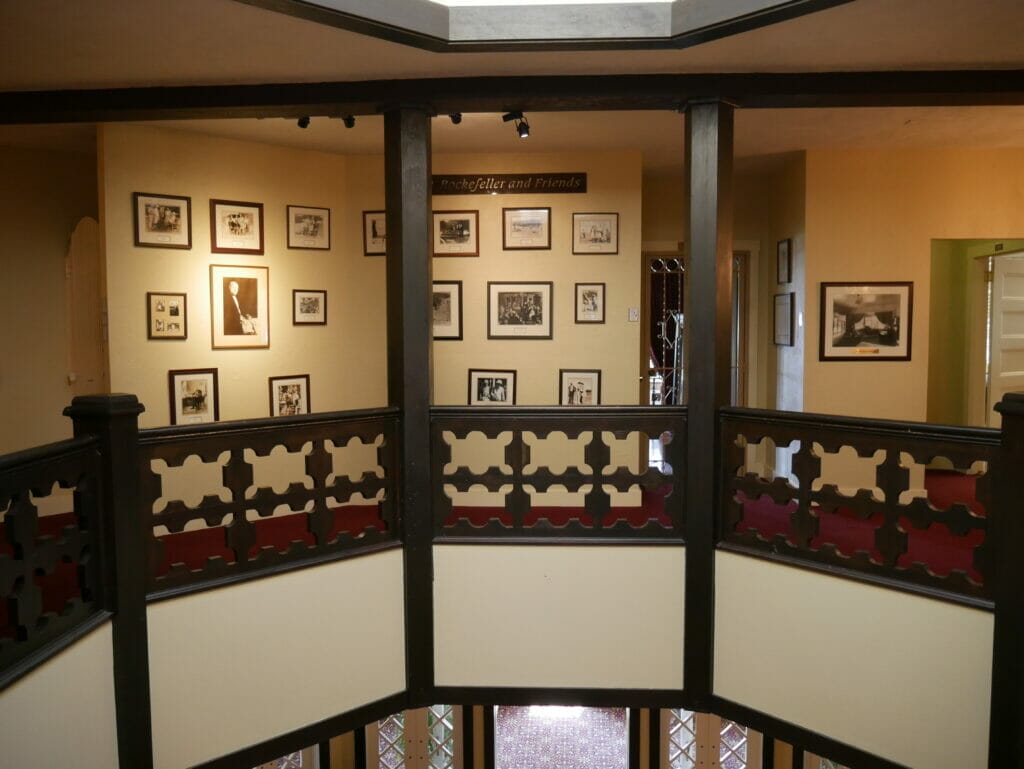 12. Eat at the Rose Villa
The one restaurant on this list of the best things to do near Daytona Beach is the Rose Villa, a Southern style restaurant in Ormond Beach that was once a bed and breakfast!
It dates back to the 1800s and was used as a place for some of the more VIP visitors who didn't want the attention of staying at Henry Flagler's Ormond Hotel.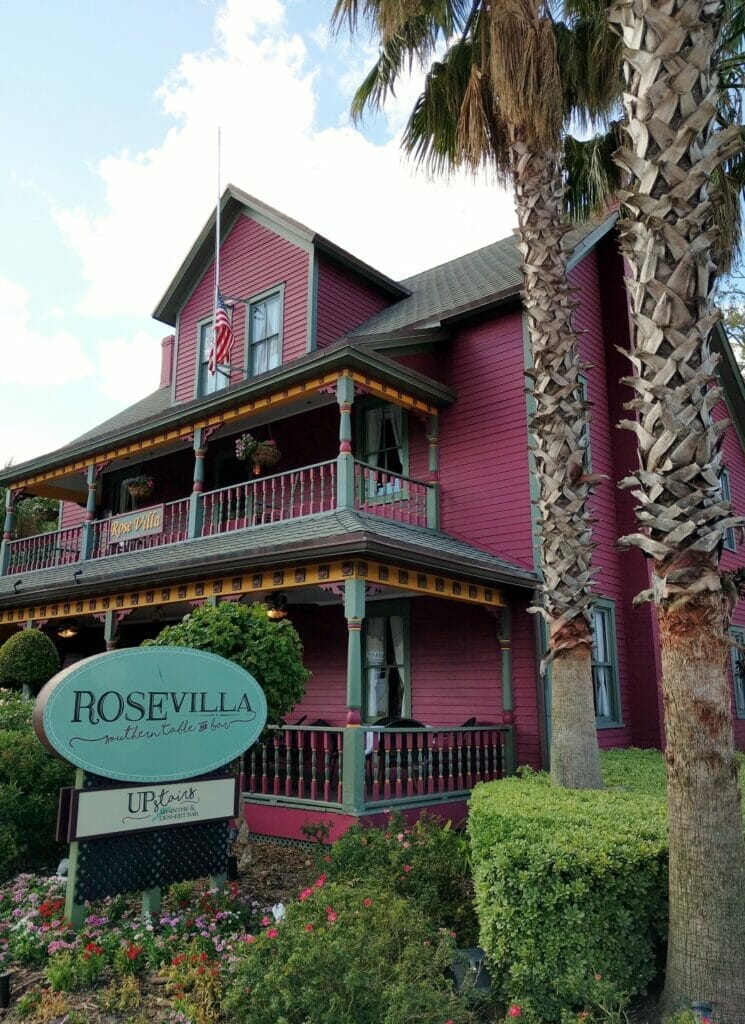 The interior is beautifully decorated, and on the walls are pictures of those guests over the years, many who had a hand in early Ormond and Daytona Beach.
The food is amazing (the macaroni and cheese it out-of-this-world good) and no matter where you're seated, you're welcome to take a peak around and check out the upstairs as well as the outdoor patio.
13. Halifax Historical Museum
Housed within a historic bank, the former Merchant's Bank Building dating back to 1910, the Halifax Historical Museum is one of those Daytona gems that may surprise even regular visitors.
Here, the history of the Halifax River and the local area are preserved and curated, dating back to 5000 BCE.
Visitors recommend spending 1 to 2 hours here, with a portion of that at the beginning spent on the engaging video that helps set the scene for you on the history of the area.
14. Lilian Place Heritage Center
Admire the contrasting colors of this Victorian home by the oceanfront with its bright yellow cladding and dark brown roof.
Lilian Place, as it's known, was the home of one of the first settlers to the area and has been a staple in Daytona since 1884.
Take a historic tour of the building to see the period furniture, as well as the high ceiling and "widow's walk" around the outside.
Your experienced guide can answer all of your history buff questions and give you a closer look at the mansion and what it's been through in over a century of life.
There are also regular Victorian tea events, as well as unique opportunities like paranormal nights (there's a ghost that haunts the halls!)
Outdoor Things to Do near Daytona Beach
Some of the more obvious, but still worthwhile things to do at Daytona Beach (hint: it involves sand) include enjoying the great outdoors.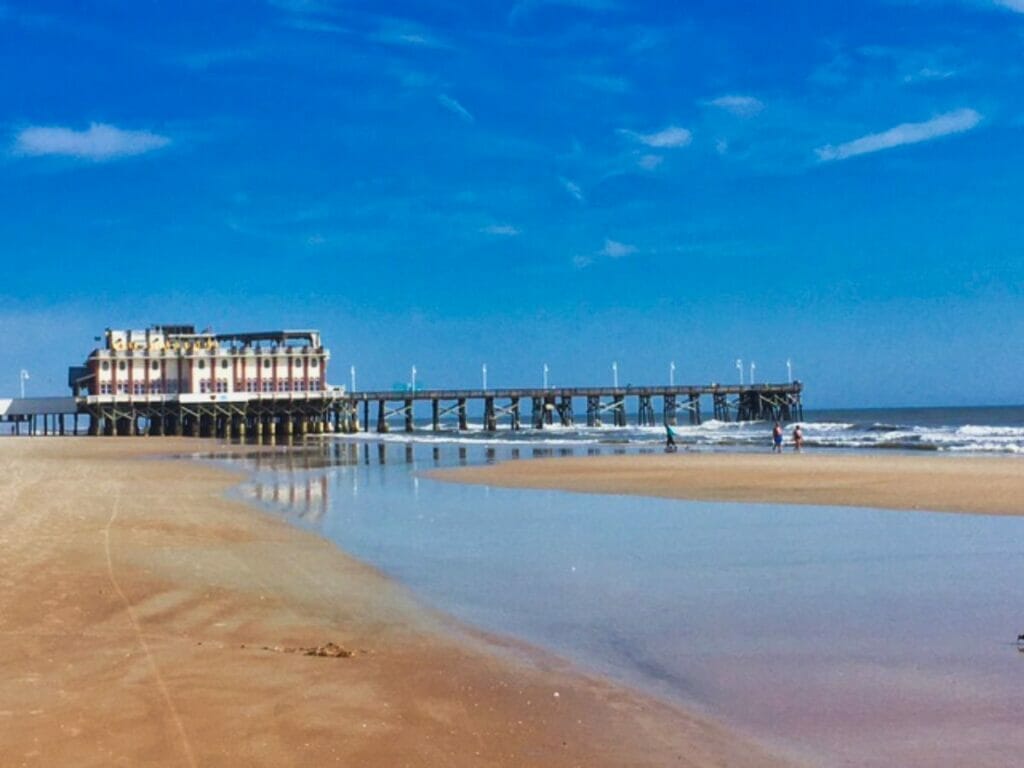 15. Daytona Beach
The namesake of the entire city, Daytona Beach is a fantastic beach in Florida if you're looking for excellent stretches of sand, stunning sunrises and plenty of options when it comes to places to rent lounge chairs and umbrellas from.
Unlike some beaches nearby that are packed with crushed up shells, the sand at Daytona Beach is awesome and easy to walk on, make sandcastles from, and generally enjoy without feeling like you have to tip toe everywhere or worry about cutting yourself on a jagged edge.
The waves are also pretty good, with lots of surfing opportunities depending on the time of year and definitely enough waves for some old fashioned boogie boarding or body boarding.
There are parts you can drive on, if you prefer to take your car, or there are parts that are car-free for people who want to experience the beach without the traffic.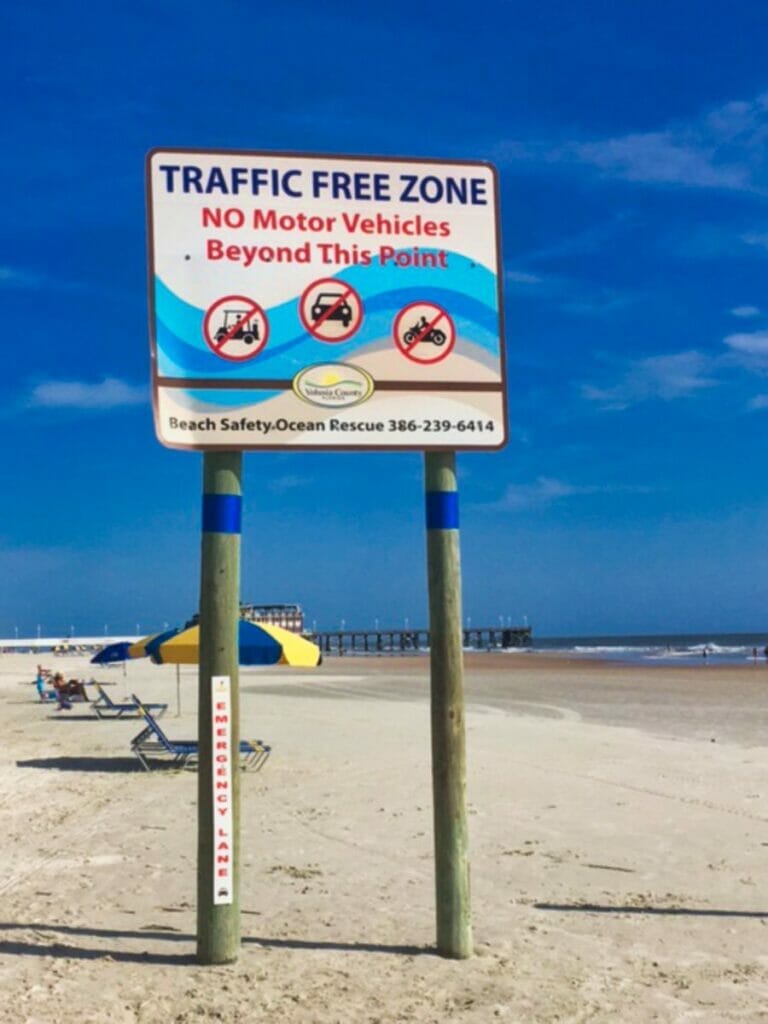 However you choose to take it in, Daytona Beach is one of Florida's best beaches (and one of the best beaches near Orlando if you're taking a day trip from there) and worth a visit.
It's not world famous for nothing!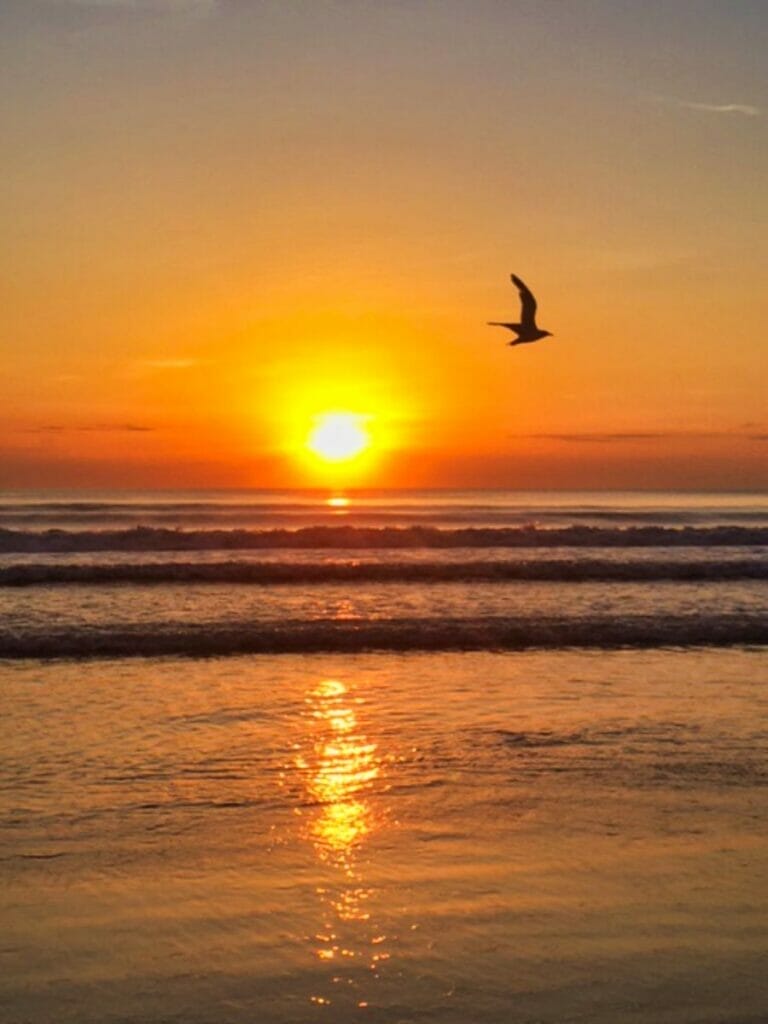 16. Daytona Beach Pier
The focal point of the beach itself for many is the Daytona Beach Pier.
You can't miss it, with Joe's Crab Shack shining at the end just waiting for you to go inside and chow down on the crab buckets and stuffed shrimp.
It's also a nice pier to walk down, taking in the sunrise or sunset and enjoying the views of the shoreline from that far out.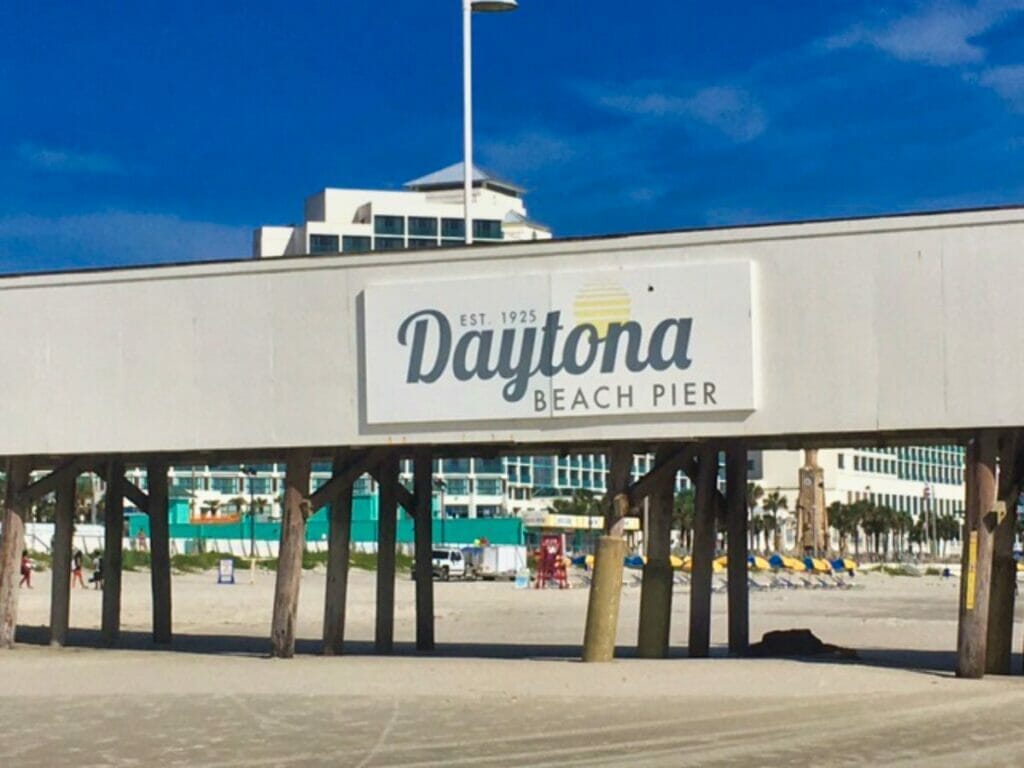 Fishing is allowed off of the pier as well, so if you want to spend some time people watching and seeing what they catch, walk up and down the 1,000 feet stretch of walkway.
Top tip for those of you who also will be spending time on the beach and not just walking on the pier: during low tide, head under the pier for some shade!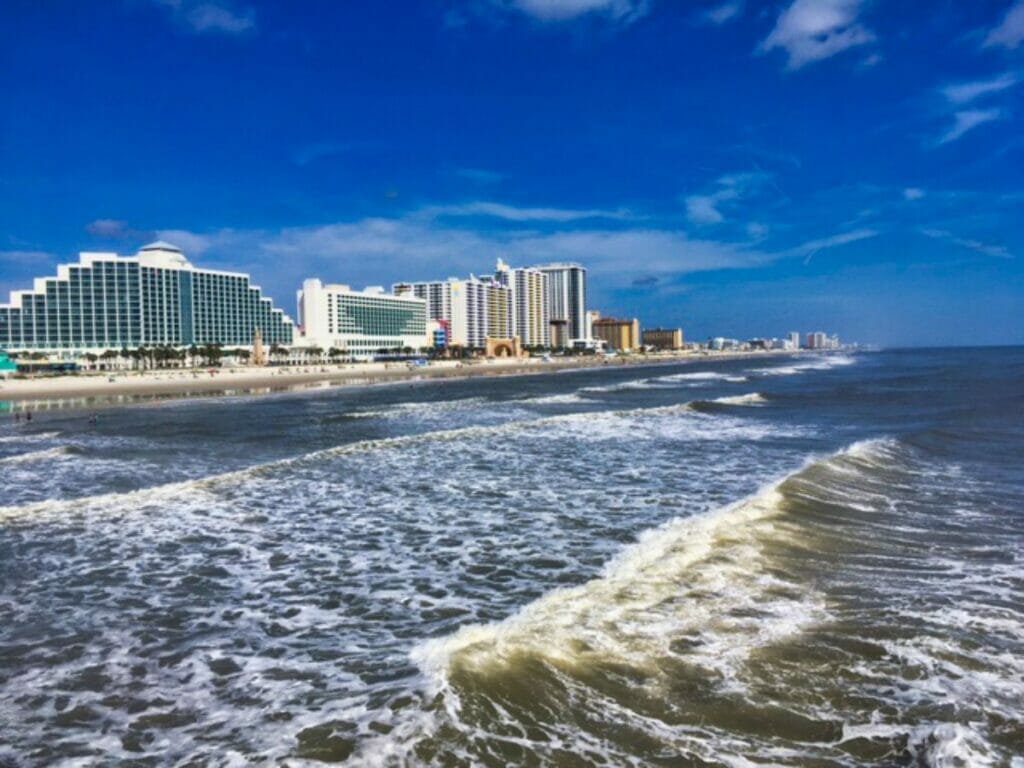 17. Daytona Beach Zipline Adventure
For something a little bit different, head inland to Tuscawilla Park where you'll find the Daytona Beach Zipline Adventure.
Here, you'll be secured onto the ziplines and aerial courses and start swinging your way through the trees, navigating obstacles and feeling the wind in your hair.
Each of the two courses has fun things to do like climb up ladders, walk over swinging bridges, and crawling through tunnels and you can choose to do either one of the courses or both during your visit.
Kids and newbies should start with Course 1, which is a little easier and lower to the ground, whereas adventure junkies or the brave teens and adults can hop right into Course 2.
Get out in nature, burn off some energy, and enjoy this outdoor activity in Daytona Beach.
Pin for Later!
Get the All-American Travel Secrets!
Don't miss out on America's hidden gems!