If there is one thing we love about Portland, it's that there is so much variety in things to do – it really does have something for everyone.
So planning a date night in Portland is super-easy…unless, of course, the sheer number of great options overwhelms you!
There are so many fun date activities in Portland, we've decided to group this list by type of activity, so that you can find something that suits the personalities of you and your date.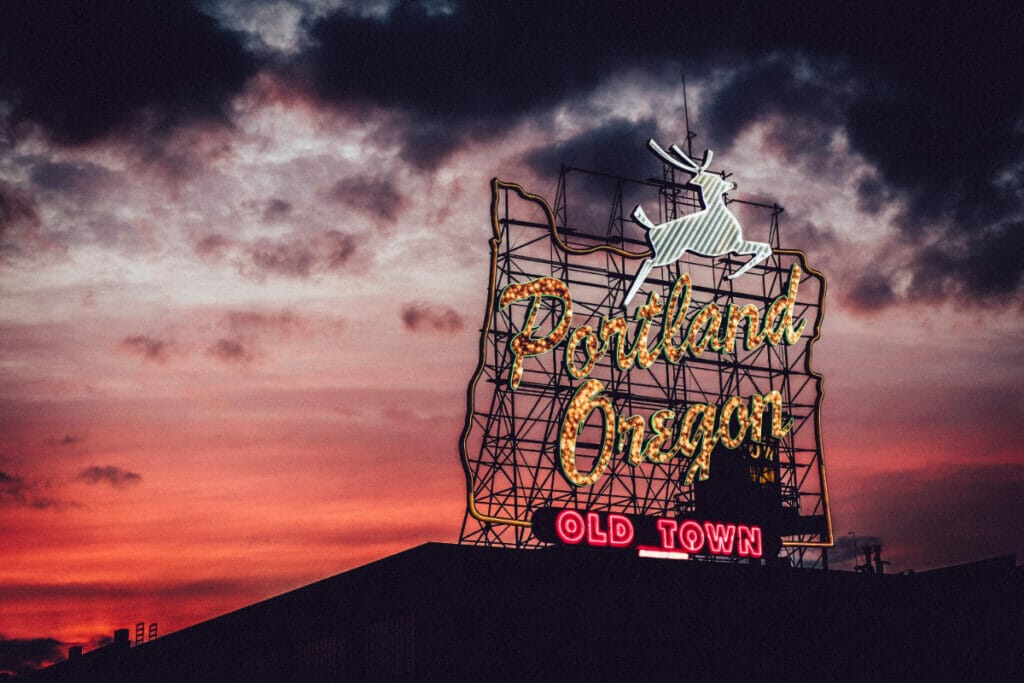 Whether you are looking date night restaurants, fun date night ideas, romantic ideas, or quirky night time date ideas, we have got you covered!
Don't forget to check out our top Portland date ideas for the daytime, too!
So let's get to our top date night ideas for Portland!
Cultural Date ideas
For all you culture fans out there, there's plenty to do in Portland at night.
From theatres, to the movies and museums, you'll be hard-pressed not to find something suitable for you and your date.
1. See a show or play at the Keller Auditorium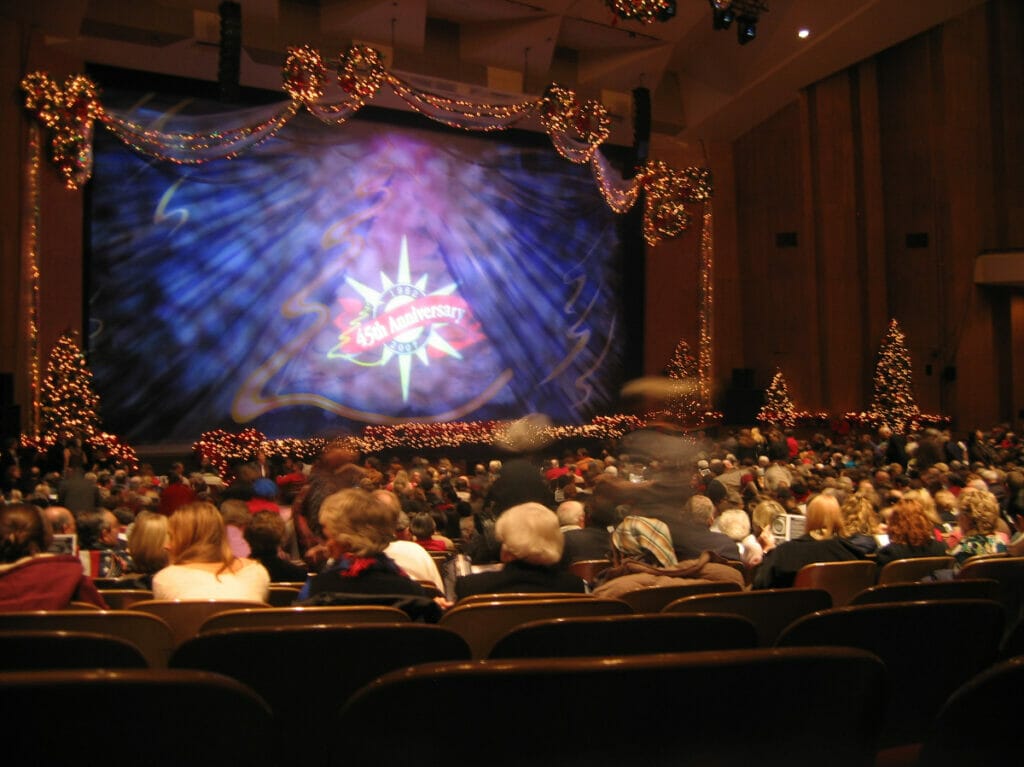 First opened in 1917, it's worth visiting the Keller Auditorium for the history alone!
It covers an entire city block (in fact, it is the 5th largest performing arts center in the US) and both Dwight D. Eisenhower and John F. Kennedy spoke there in the 1950s and 1960s.
In the present day, you can head to the Keller Auditorium to see just about anything, as they put on over 1000 music, theatre, dance and lecture performances each year.
2. Check out an exhibition at the Portland Art Museum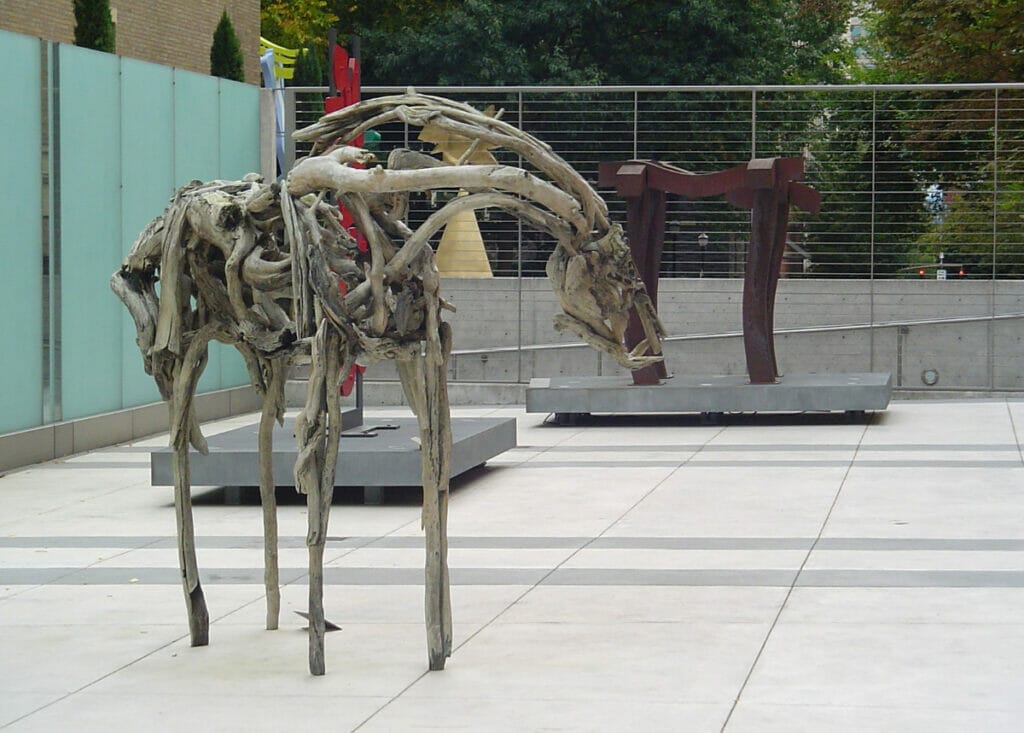 If you date is in to cultural talks or exhibitions, it's worth checking out Portland Art Museum's calendar of events.
They regularly put on evening talks, film screenings, and exhibitions…
Perfect if you struggle to visit museums any time other than at weekends, when they can get super-busy!
3. Check out the OMSI After Dark event
If you are a science and museum-lover that also loves great food and drinks, this one is for you!
The Oregon Museum of Science and Industry regularly host their OSMI After Dark event, where the museum is open to those 21 and over only.
The night offers food, drinks, and science fun!
4. Catch a movie at one of the unique Studio One Theatres
Fancy seeing a movie?
Why not see one in a truly unique venue?!
Studio One Theatres offers movie screenings in fun, colorful, sofa-filled venues.
5. Go to a comedy show!
Everyone loves to laugh, making this is a perfect idea for a date evening in Portland.
Take the pressure off yourself and let someone else entertain your date for the evening!
You'll also have lots to talk about after the show, depending on if the comedian picked on you, your date, or another unsuspecting audience-member!
We like Curious Comedy Theatre, as they have a lot of different comedy shows.
Another great thing about them if you like the show is they offer intro improv classes that you and your date can try another time!
Sports – Fun activities for a date night in Portland
For sports-lovers, a perfect date night in Portland may well include watching a professional sports game.
6. NBA – Catch a Portland Blazers game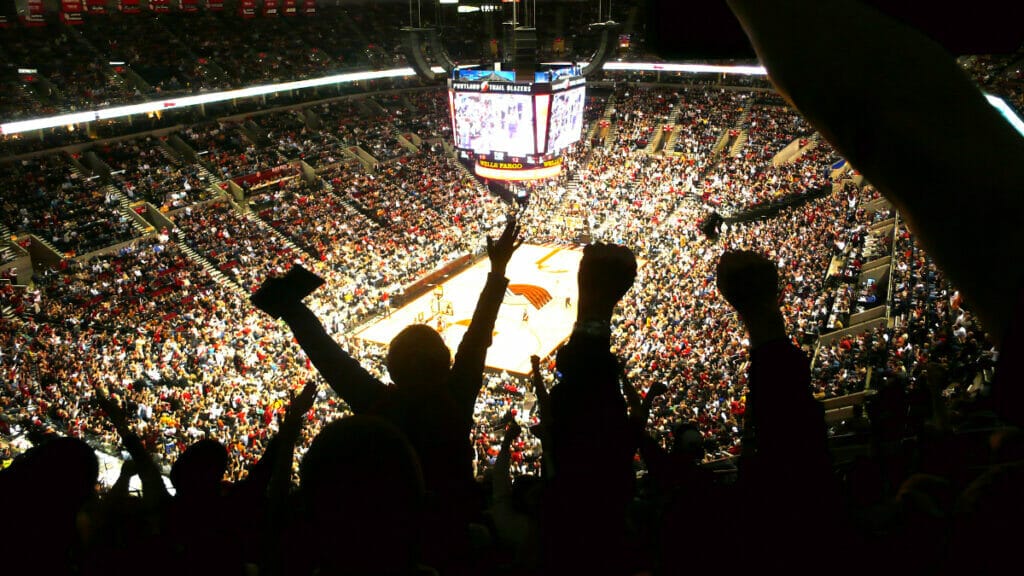 If you're in Portland between October and April, you can check out some NBA basketball by catching a Blazers game at the Moda Center.
The energy around you from the fans will definitely help add a spark in to your date night.
Want to give the night even more Blazer spirit?
Head to Spirit of 77 before or after the game – it's a Blazers-themed bar and will certainly add to your experience of the night!
7. Soccer – Watch a Timbers or Thorns match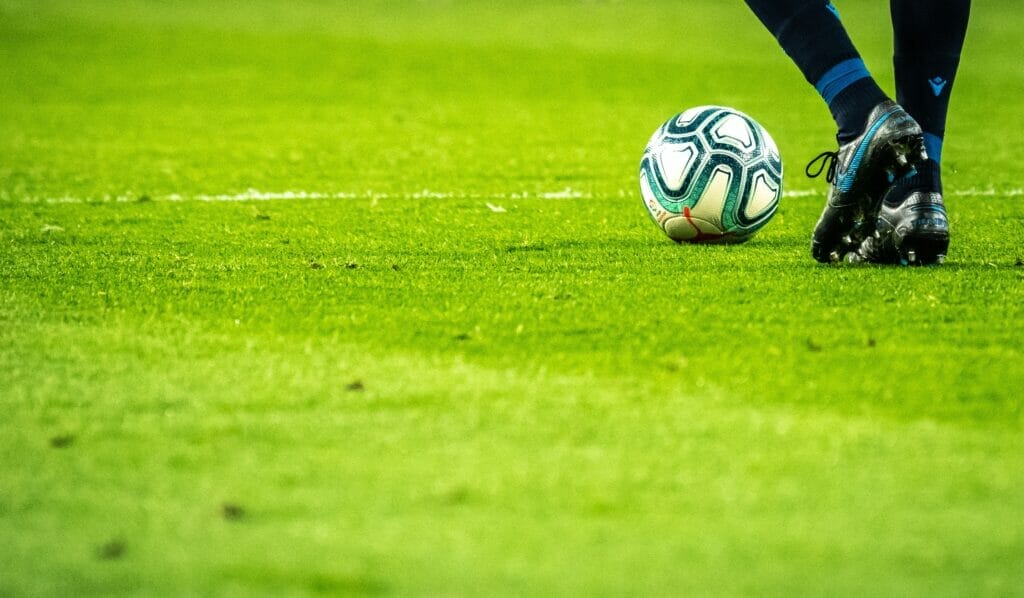 If you are a soccer fan, head to Providence Park and watch a Timbers men's soccer game between March and October, and a Thorns women's soccer game between April and August!
Get involved! – Sports in Portland you can do on a date night
8. Go Ice Skating!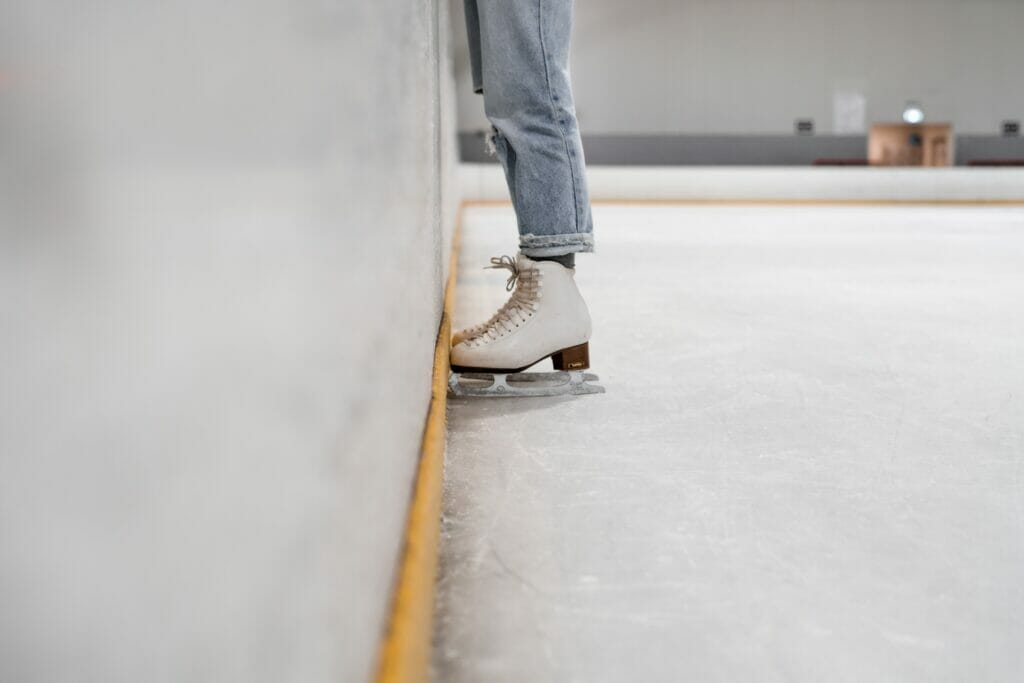 Let's be honest – ice skating is definitely one of the more romantic things you can do on a date.
If you're good at skating, you can show off to your date as you do daring jumps, leaps, and spins.
You can hold their hand as they just try to stay alive!
Or if you or both of you are rookie skaters, you can have fun as you help each other stay balanced.
Fortunately, Portland has making ice skating rinks for a great date night.
Indoor rinks for all-year-round ice skating include the Lloyd Center Ice Rink, which has the added benefit of being surrounded by mall shopping (perfect some more flirting as you peruse the shops!), the Sherwood Ice Arena (30 minutes outside of Portland), and the Winterhawks Skating Center (15 outside of Portland).
Outdoor rinks for the romantic winter feeling include will require a bit of travel.
The Winter Village at Jerry Willey Plaza (15 miles from Portland, and pretty easy to get to by car or by the MAX light rail blue line) opens up every December and includes an outdoor ice skating rink.
Alternatively, about 40 miles away is The Oregon Garden, which sets up a fantastic wintery experience, as visitors peruse the market as carolers sing and kids play on the tubing track.
Their ice rink is open all December, and is illuminated by thousands of fairy lights.
9. Or try some Roller Skating!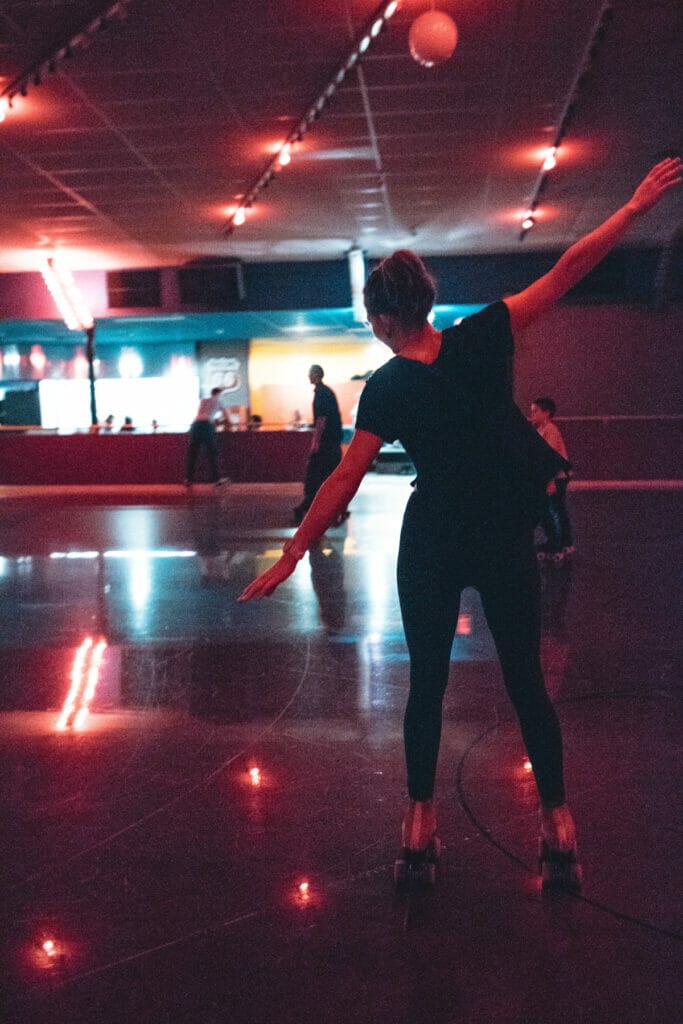 Similarly to ice skating, why not try some roller skating?
It has a similar feel, but without the colder temperatures!
Oaks Park is a great roller skating venue for fun date idea.
Not only do they have roller skating, but midway games, rides, and miniature golf, too!
You can skate from Tuesday to Sunday until 9:30pm/10:30pm, with adult skating every Tuesday between 7pm and 9:30pm and a monthly LGBTQ+ skate night on every 3rd Monday of the month between 7pm and 9pm.
10. Ping Pong and Drinks!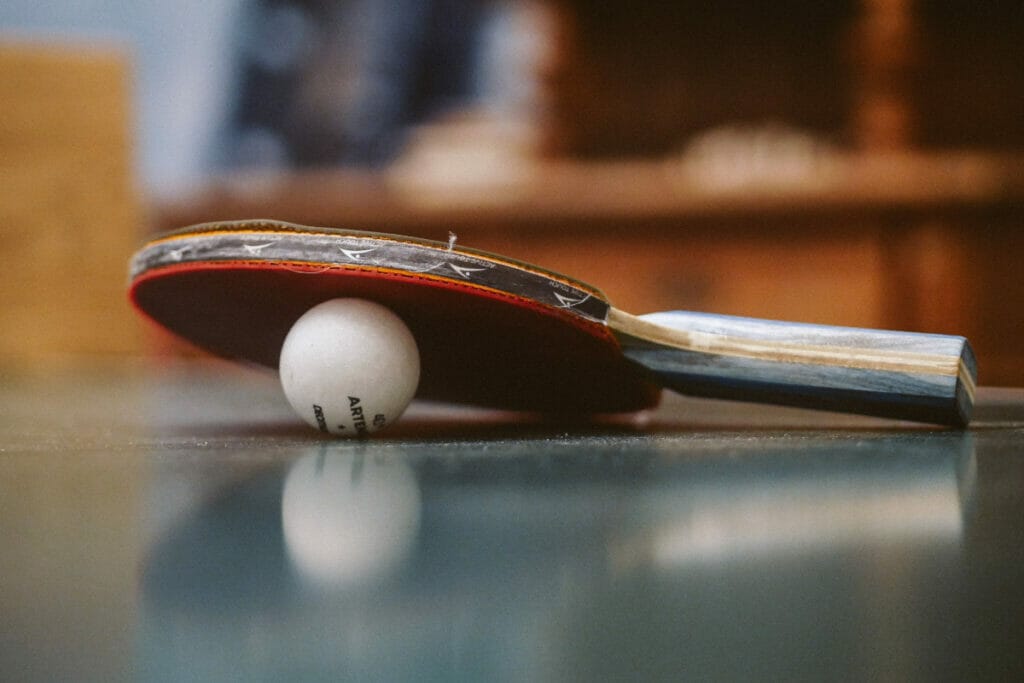 Fancy a game of ping pong?
Who doesn't!
Ping pong is a great way to flirt with your date as you challenge each other with your paddle.
But what could elevate your date idea?
Food and drinks WHILE playing ping pong!
That's what Pips and Bounce serve up, providing ping pong tables, handcrafted drinks, and classic snacks!
11. Throw yourself in to some Disc Golf!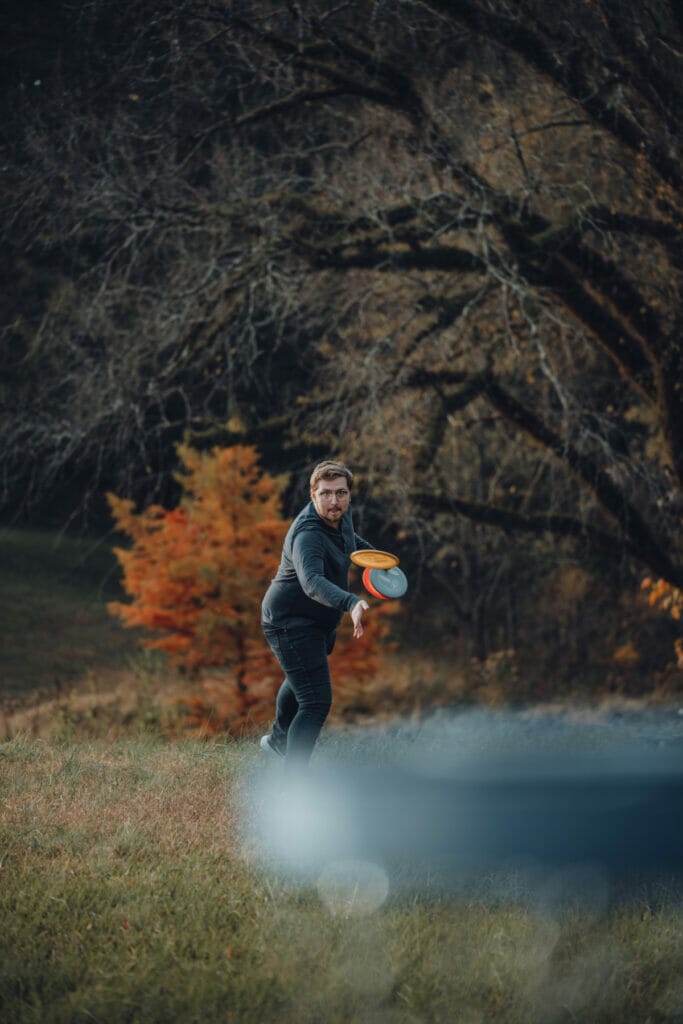 Disc Golf is a lot of fun, and far more accessible than normal Golf.
If you can throw a frisbee even 5 feet, you can play disc golf!
It's a fun and unique way to spend your date night, as you face off as potential disc golf pros, only to watch your frisbee land in a tree or on someone else's fairway!
Check out the Blue Lake Disc Golf course, Rockwood Central Park Disc Golf, or Pier Park Disc Golf.
Foodies – Best Date Night Restaurants in Portland
12. Take a romantic Dinner Cruise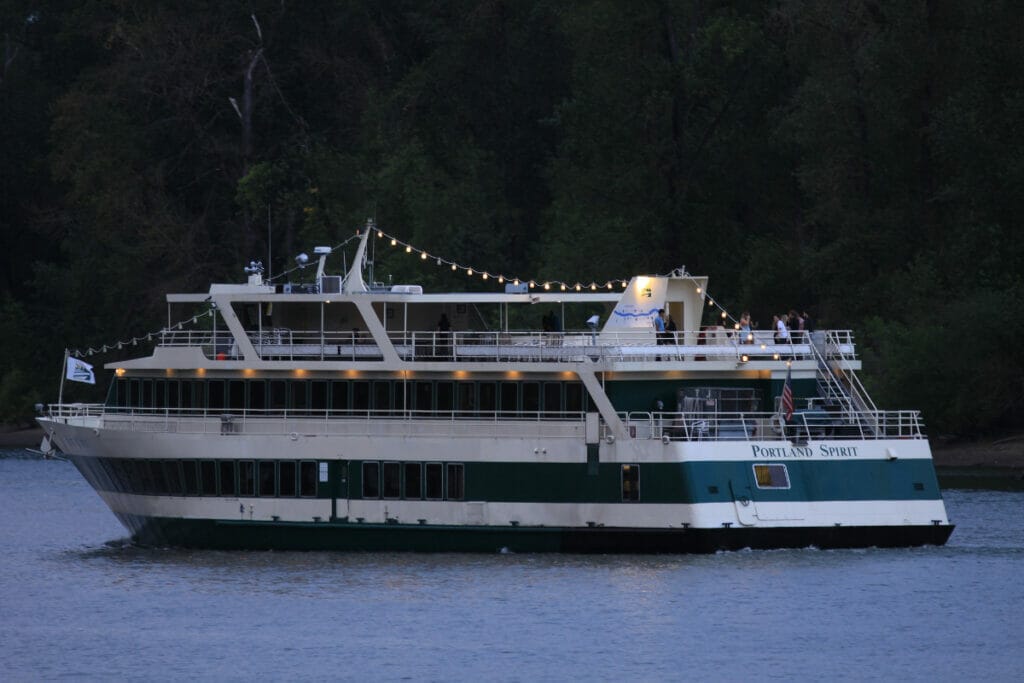 If you're looking for something on the romantic side, you should think about this dinner cruise through downtown Portland.
Not only will you get fantastic food, but you'll also get to see the sights of the city and listen to live music while you do so.
13. Check out the Food Carts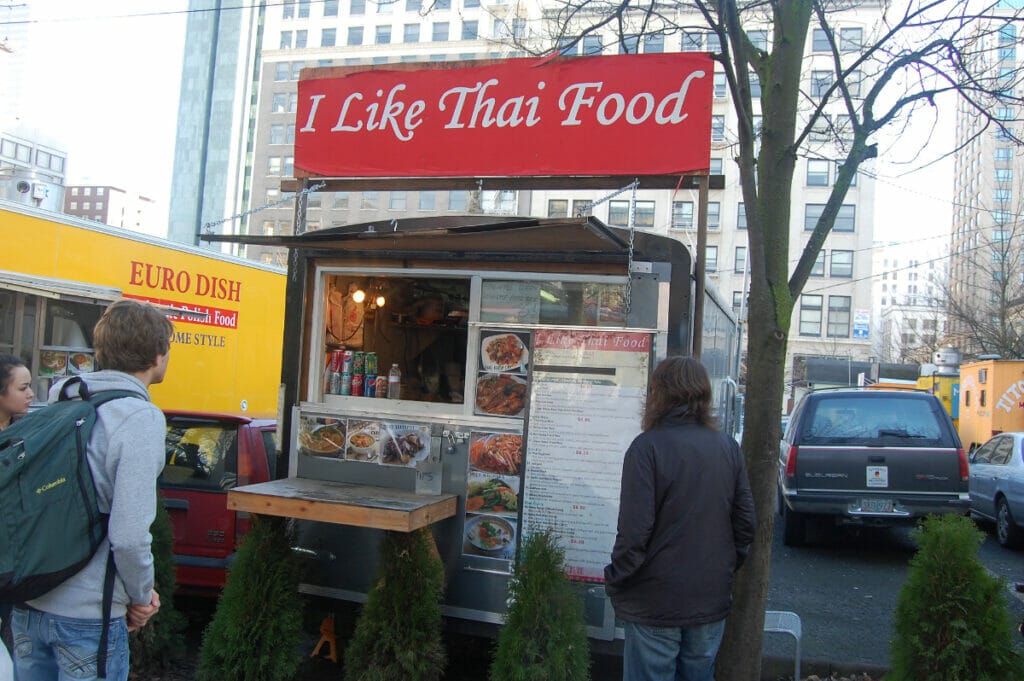 If you love different varieties of foods, you will love checking out Portland's various food carts.
The only trouble with food carts is it can be so hard to choose what to eat, as there are usually so many great options to choose from!
There are quite a few food cart areas dotted around Portland, and a fun way to see them is to head on a bike tour, like this Eastside bike tour of the food carts.
If you don't fancy riding a bike for your food, then maybe this walking tour of the food carts would be a good option for you!
14. Go on a fun food tour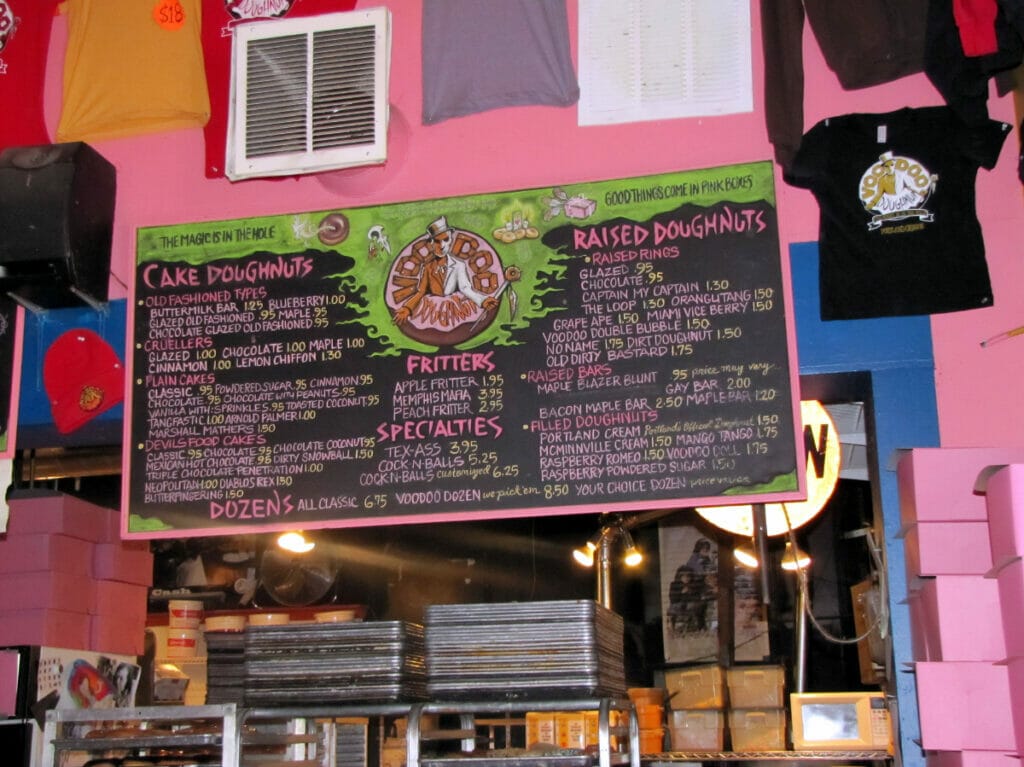 Food tours are a great way to bond with your date.
You can walk around the city whilst checking out lots of different varieties of foods.
One of our favorites is this Underground donut tour, where you'll get to try many different sweet treats as you head around the streets of Portland.
15. Check out a themed restaurant
For something a little different, that will also give you lots to talk about, why not head to a themed restaurant?
Skyline Burgers – Opened in 1935, this is one of Portland's oldest diners.
Featuring classic red vinyl booths, neon-signed exterior, picnic tables, and classic Coke in a bottle.
Who doesn't love a great diner?!
Courtyard Restaurant at Kennedy Elementary School – You're not really going to a school! Trust us.
The Kennedy Elementary School WAS a school, but has since become a full entertainment venue, with bars, a restaurant, a movie theatre, and even a hotel! The Kennedy Elementary School will definitely provide a fun date night in Portland for you and your date to talk about!
Bagdad Theater & Pub – The Bagdad Theatre & Pub provides a great fun evening for you and your date. Hosted in an extremely cool interior, you can kick back and watch a movie with your favorite burger and pizza classics.
Drink-based
16. Head to an Urban Winery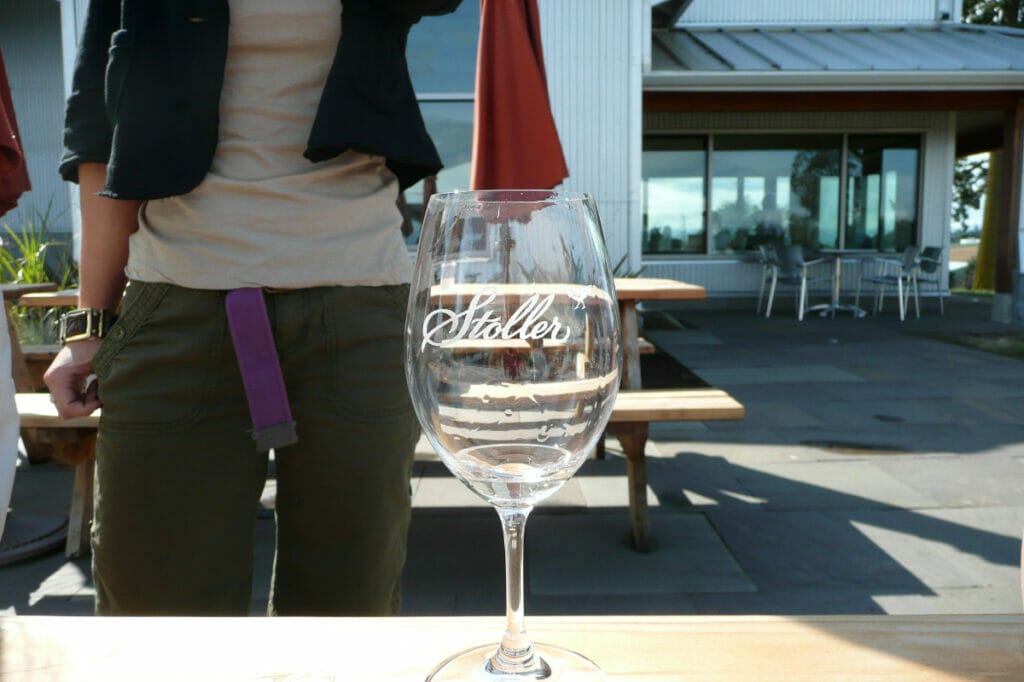 Portland caters well to wine-lovers, with a number of urban wineries.
You and your date could head to a wine tasting at Hip Chicks Do Wine or Seven Bridges Winery, or why not try a this highly-rated guided tour of three wineries (which includes cheese, crackers, chocolates!)?
17. Head to Distillery Row
If you like distilleries, you will love Distillery Row.
There are a number of distilleries you can visit, tasting brandy, gin, whiskey and more.
If distilleries are your thing, why not grab a Distillery Row passport?
Although not needed in order to go to Distillery Row, it does include tastings, maps, and gift cards.
You will get unique promotions at each venue, discounts on certain events and classes, and invitations to product launches.
18. Go on a Beer Tour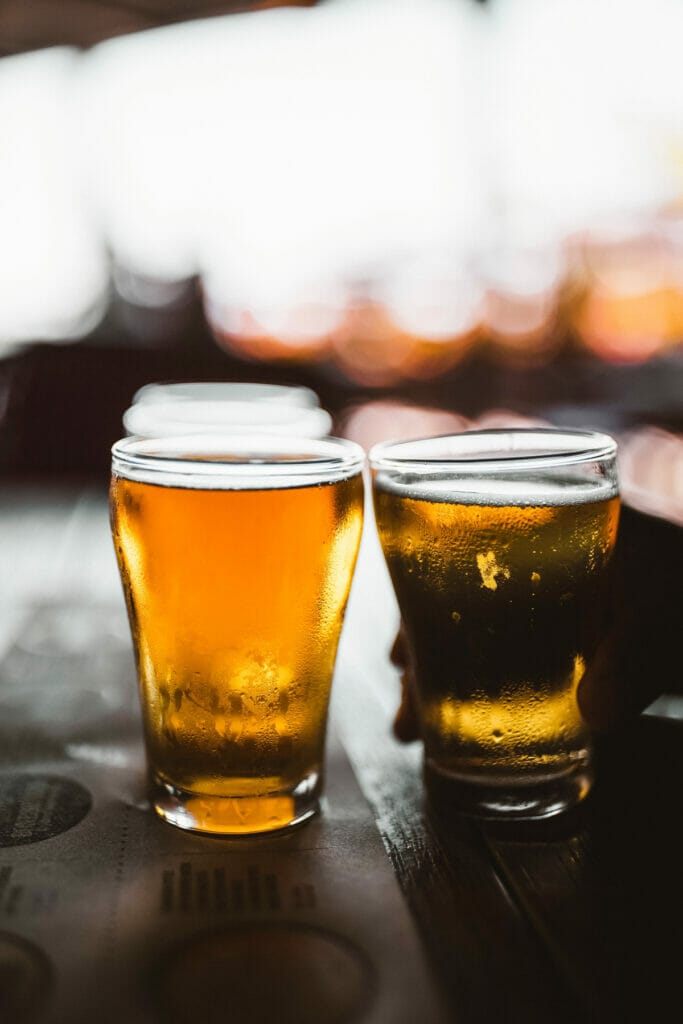 There are a number of beer tours you and your date can join for a fun evening.
Take a guided walk around Portland as you stop in at different venues, sampling the local beers and maybe a few bites to eat, too!
We like this Eastside Craft Brewing Walking Tour.
19. Karaoke at Chopsticks
Finally, why not entertain yourselves and others at Chopsticks by singing your favorite tunes, after you've had one-too-many drinks?!
Open since 1995, Chopsticks is one of the best Karaoke bars in Portland, and will be sure to provide a great evening of entertainment!
20. Boiler Room at Kennedy School
Hitting the list again in our rundown on fun Portland date ideas is the Boiler Room at Kennedy Elementary School.
The large bar can be found tucked away behind a normal, unassuming school hallway door.
Named because it was once the school boiler room, you can enjoy a variety of drinks, play pool, and play a game of shuffleboard while listening to the jukebox and chowing down on pizzas and paninis.
Gamers – Fun date night ideas
For you gamers out there, Portland does not disappoint, and we have a number of ideas that will be fun for you and your date to do.
21. Game, drink and eat at Guardian Games or Time Vault Games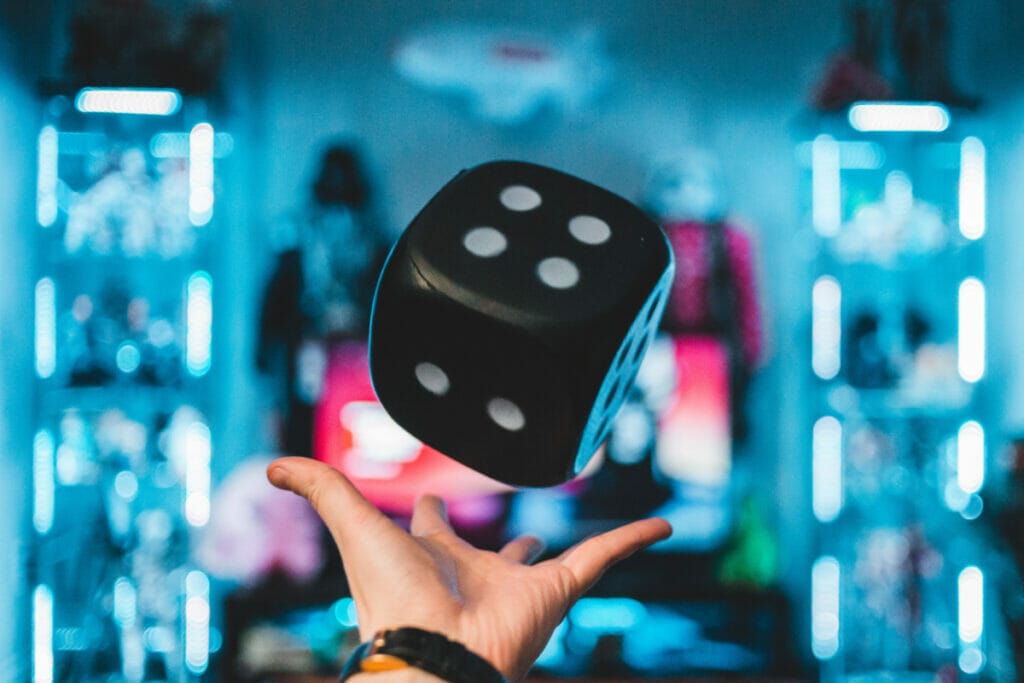 Fancy a game of something?
Head to Guardian Games, who host all types of games, from RPGs to Dice games, to Dungeons & Dragons and more.
What's more, you can take advantage of their bar that serves beer, wine, and mead!
Similarly, you could also check out Time Vault Games, who have a number of game tables set up, and also sell drinks and snacks.
22. Browse the Comic Book store!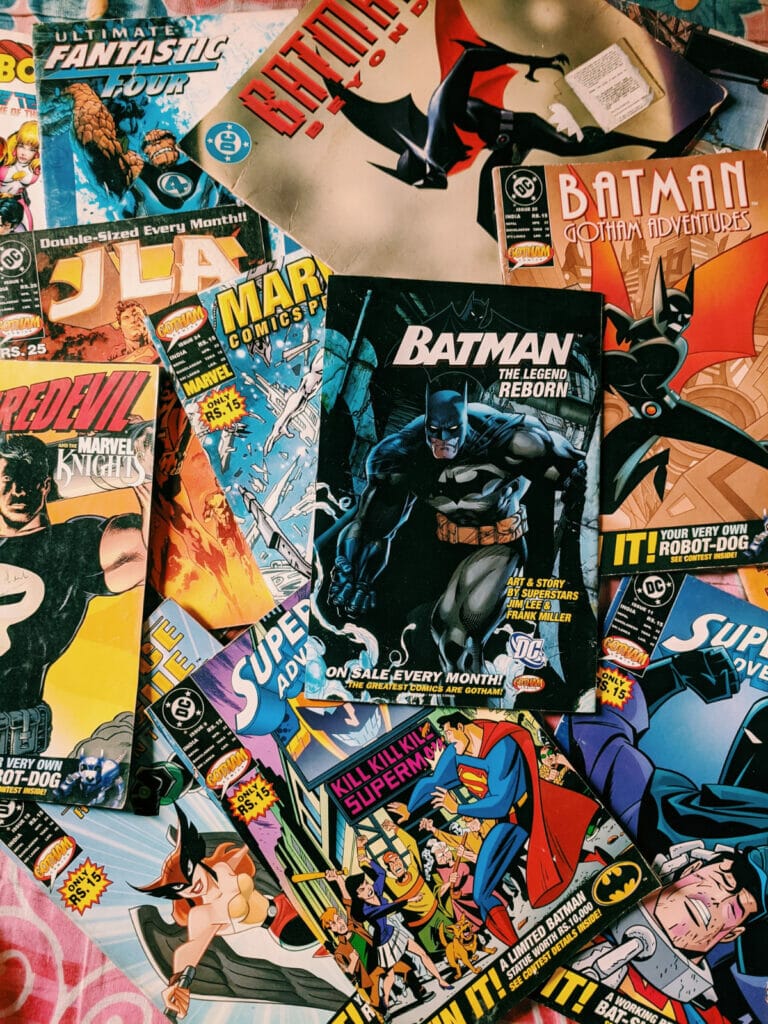 Share a love of comics and graphic novels?
You could head to Floating World Comics with your date, and peruse their huge selection of comics and graphic novels.
23. Hit the arcades!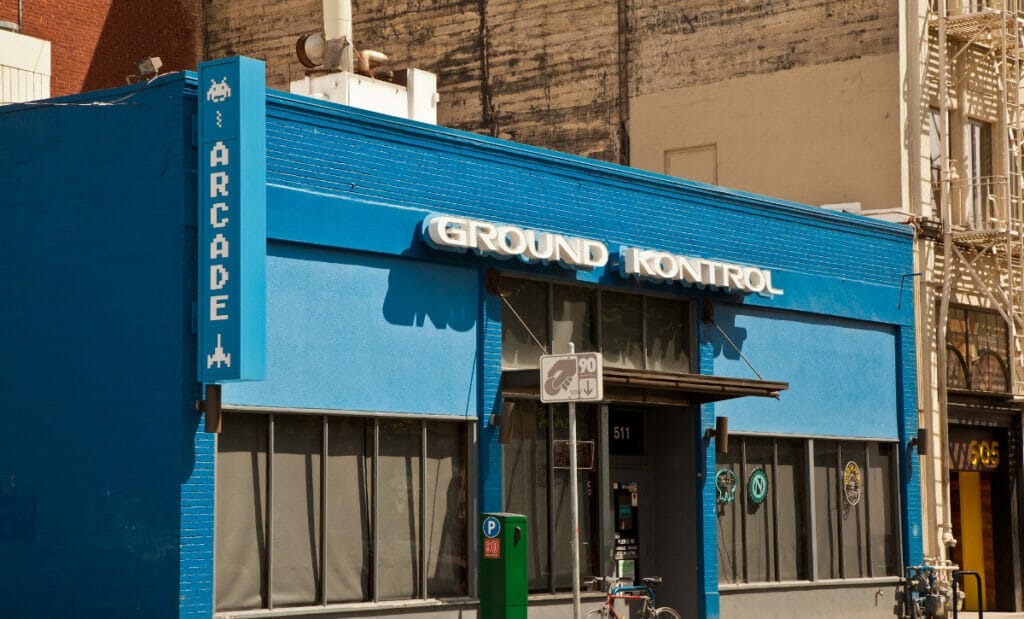 Let's face it, arcades are a heck of a lot of fun, and we all wish there were more of them!
Fortunately for Portland residents, there is Ground Kontrol, which not only has a large collection of arcade games for you and your date to play, but also has a bar serving both food and drinks.
Alternatively, head to RetroGameBar, where there are over 1000 video games, food, and themed cocktails for you to enjoy.
Get those trigger fingers ready!
24. Test how compatible you really are at an Escape Room!
There's no better way to find out if you are truly compatible as a couple then going to an escape room.
Teamwork will be required for you and your partner to win the game, so let's see how you get on!
Portland has a number of fun escape rooms, including Escape Games PDX, Hour to Midnight, and Portland Escape Rooms.
Quirky Portland date night ideas
Up for something a little bit different for a fun activity?
These weird date ideas are sure to tickle your fancy!
25. Test your accuracy with some Axe Throwing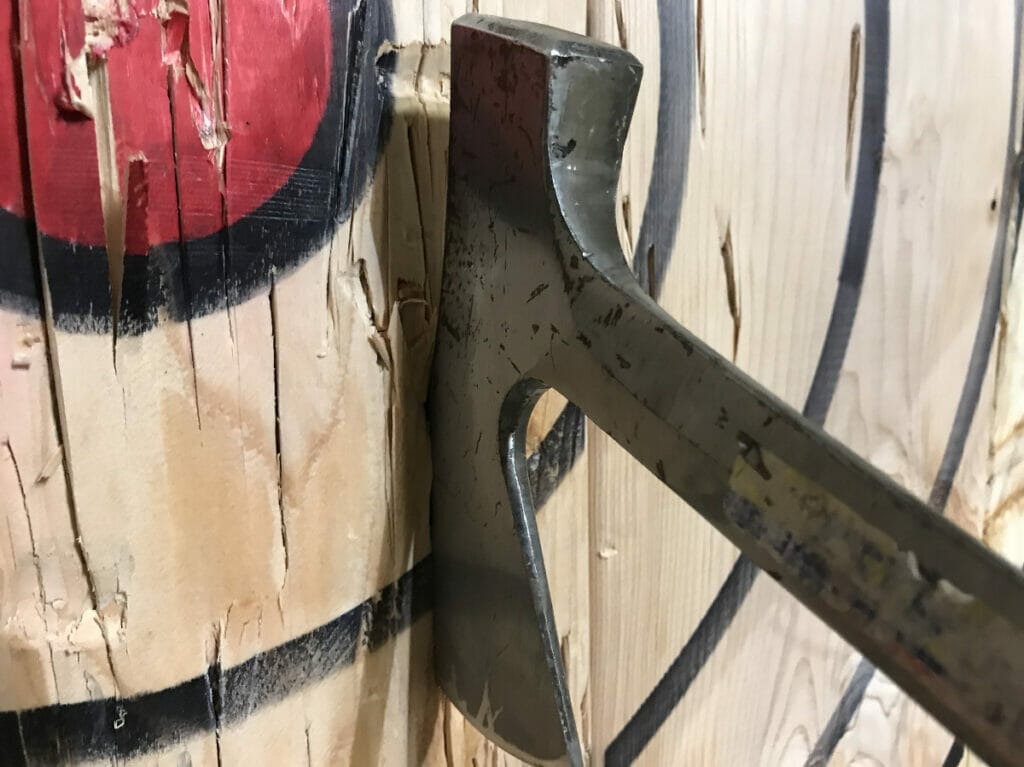 If you're in to medieval-themed games, movies, art or TV shows, you should definitely check out Celtic Axe Throwing for a quirky date idea!
Available Wednesday to Sunday each week, you can take to the axe throwing lane and follow-up with a beer outside or in one of their bar areas.
Currently, there is a 4 person minimum booking for this, so why not head there as a double date with some friends?
26. Put your hands to some craftwork…
Now this one is going to be a bit weird and quirky as a date, but perfect to do a more hands-on activity with your partner!
The DIY Bar will get you and your date working on your craft skills in a fun environment.
Drinks are available, and all materials are provided.
Why not make your date a present showing your love whilst there?
27. …Or Some Artwork!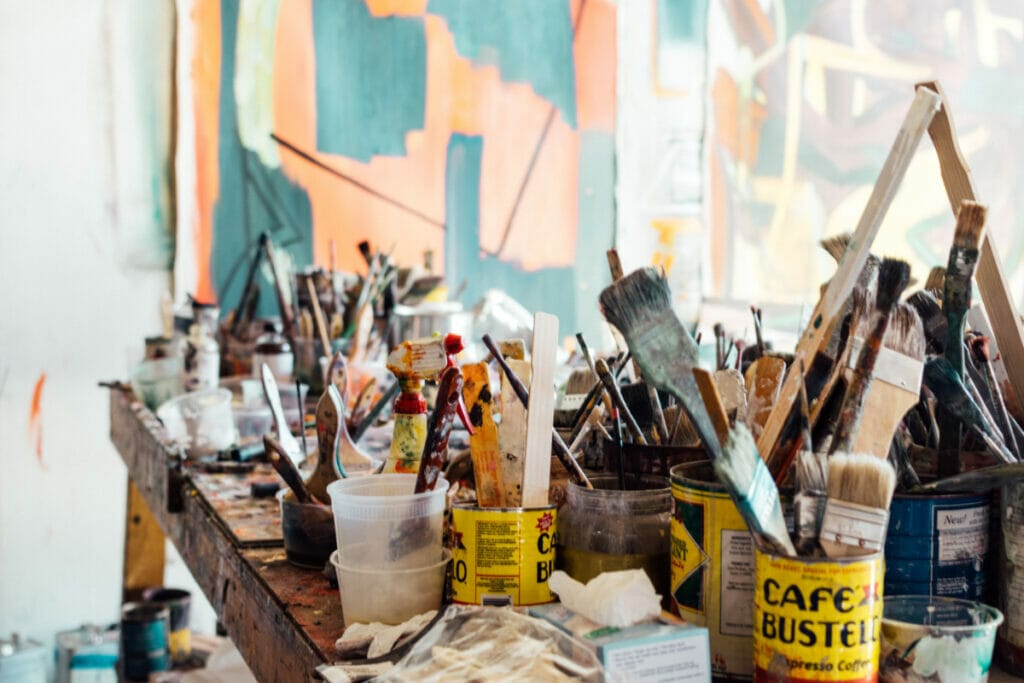 Bottle and Bottega run a similar idea to the DIY bar, but this time with painting!
Based around a different theme at each event (for example, dinosaurs, beaches, paint pouring, etc), you can take your hand to some painted art whilst sipping on your favorite drink.
Be sure to splash some paint on your date for added flirting!
28. Grab your magnifying glass on your way to a Murder Mystery Dinner
If you fancy yourself as a detective, try out a murder mystery dinner. The Murder Mystery Company host you for food, drinks, and a side of (not real!) murder at The Old Spaghetti Factory.
The moment you walk in, you will be part of the mystery, and the story will play out in front of you as you eat.
You and your date will have to work together to interrogate the suspects and piece together clues in order to figure out whodunnit!
29. Go on a spooky Ghost Tour…
Nothing like a spooky evening to get close to your loved one!
Be the source or comfort or hide behind your partner's arms as you go on a spooky ghost tour.
We like this ghost tour, which takes you to many locations made famous by paranormal TV programs and researchers.
30. …Or a Haunted Pub Tour
For something a little different, you could check out this haunted pub tour, which seconds as a beer-tasting.
You'll find out about Portland's oldest drinking spots, including a 1900s saloon, find out about Portland's smuggling spots, hear ghost stories, and enjoy a beer-tasting before and after the tour.
Other Date Ideas in Portland
31. Go exploring at a night market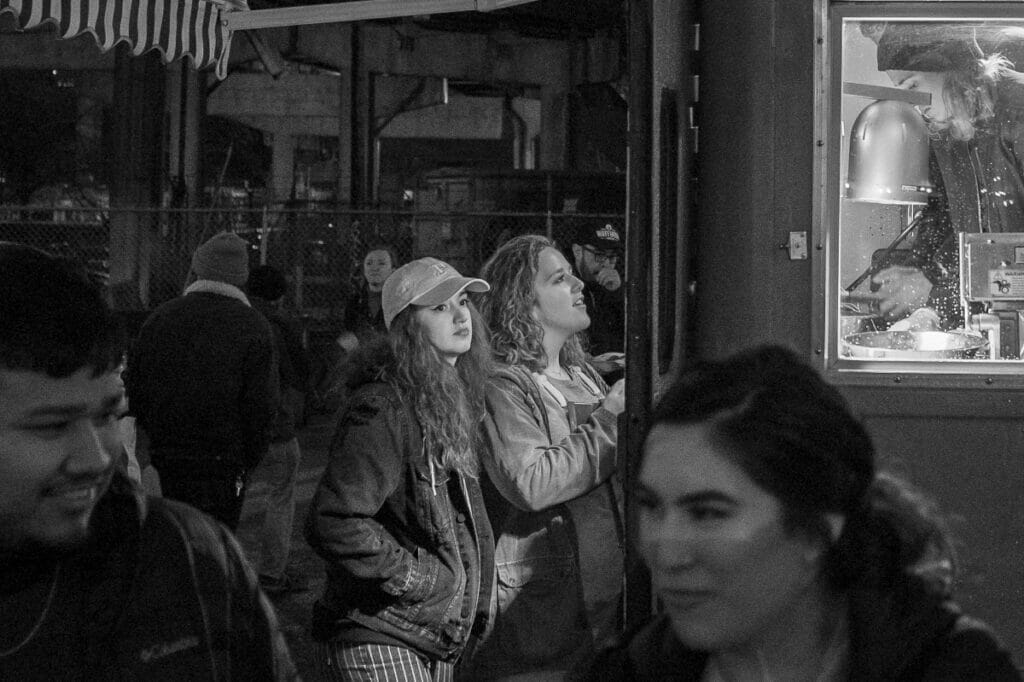 Markets make great date venues, as you explore the different stalls and food venues.
You can learn what your date likes, share your interests, and bond over trying new foods or picking out items to buy.
But they rarely happen at night.
Queue… Portland Night Market!
Taking place at 100 SE Alder Street, they have eats, sweets and drinks, as well as stalls covering everything from candles and pottery to jewelry and art.
32. Put your dancing shoes on
Open since 1955, Clyde's Prime Rib has been serving up great food and great fun to Portland for a while, so you can count on them that they know what they are doing!
They serve up live music and dancing along with their food, and you can get as in on the action as you want – watch the dancing from after, get a booth up-close, or get right in and dance yourself (you are on a date, after all!).
What's more, they have different music for all tastes – blues bands, big bands, piano, and dance music on Fridays and Saturdays.
33. Head to the skies and go on a flying tour
If you love the skies, want a great view of the city and surrounding areas, or want a really romantic Portland date idea, you should definitely consider doing a flying tour near Portland.
We like this flightseeing tour around Mount Hood, this Multnomah Falls Scenic Air Tour, and this short flightseeing tour above downtown Portland itself.
34. Take in the thrills and classic games at Oaks Park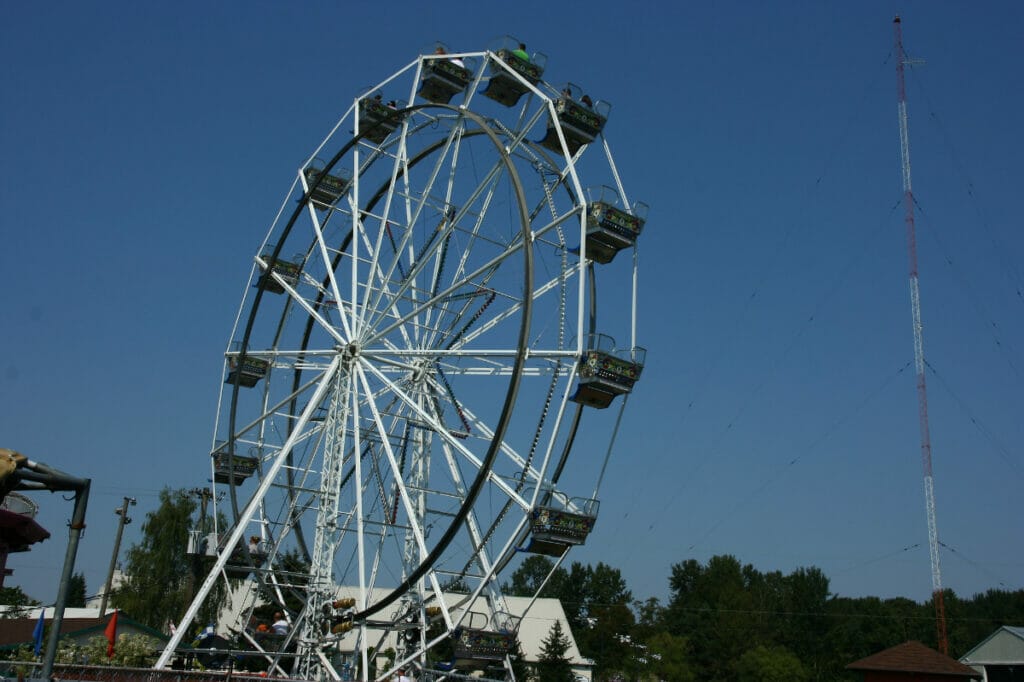 We mentioned the roller skating available at Oaks Park, but consider going for their other activities too!
You can make an evening of it as you try out the midway games, miniature golf, and amusement park rides with your date.
Be sure to cling on to your date if you don't like heights, or be their rock as your adrenaline rises on the thrill rides!
Conclusion
If you're looking for ideas for a date night in Portland, you are spoiled for choice.
With it's huge number of activities covering different interests, you are bound to find something that both you and your date will enjoy on a Portland date night.
What are your favorite things to do on a Portland date night?
Let us know in the comments below!
Get the All-American Travel Secrets!
Don't miss out on America's hidden gems!