Nostalgic Coca-Cola memorabilia. An out-of-this world planetarium. Stunning pieces of decorative art.
When you step inside the Museum of Arts and Sciences in Daytona Beach, you're stepping inside a treasure trove of collections that span the countries from America to China to Cuba.
The exhibits are engaging and beautifully displayed, with a few interactive experiences (including the Children's Museum which is all interactive!) and you're guaranteed to learn something new.
From a personal standpoint from the All-American Atlas team, we were surprised that such a wonderful and comprehensive museum exists just a short drive from Orlando (a great Orlando day trip!)
Daytona Beach, typically, is thought of as a beach-and-sun kind of destination that promises a good time, but not necessarily a cultural experience.
Boy, were we wrong!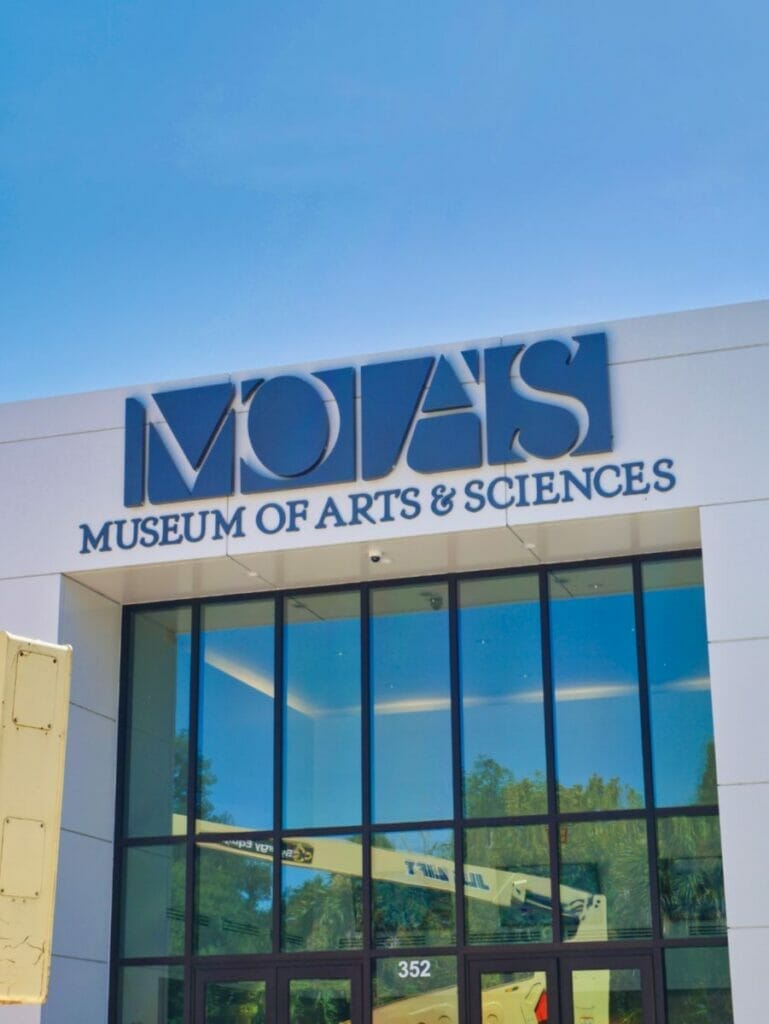 This cultural side of Daytona Beach is totally worth exploring, and the Museum of Arts and Sciences (MOAS) is one of the best places to start.
In this guide, we'll take you through the practical need-to-knows about your visit, as well as share tons of photos from the inside so you can plan your time and know a bit of what's in store for you.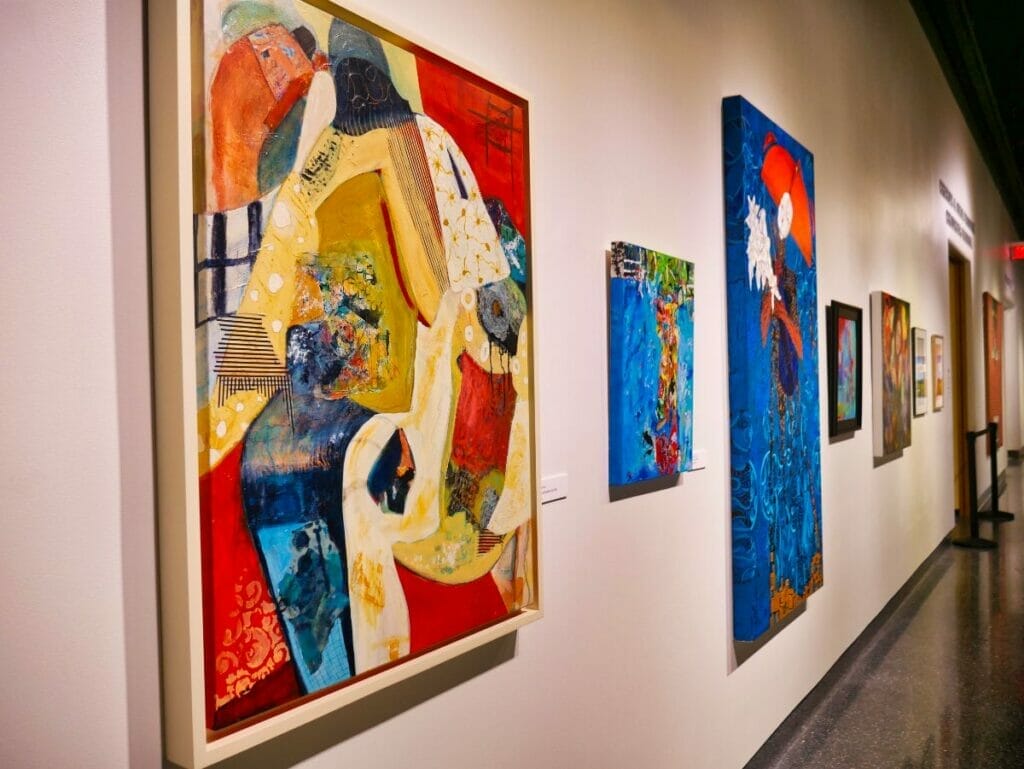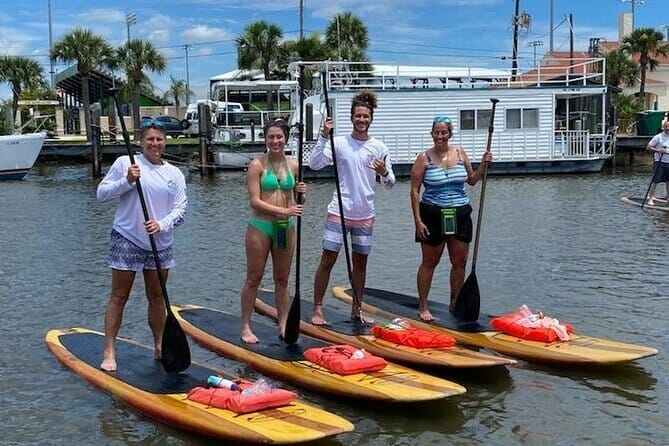 MOAS Practical Information
Address: 352 S Nova Rd, Daytona Beach, FL 32114
There is plenty of free parking outside the museum
The museum is open from 10am to 5pm from Monday to Saturday and 11am to 5pm on Sundays
Ticket prices for the MOAS range from $6.95 for kids to $12.95 for adults, or from $9.95 for kids to $16.95 for adults if you want a combo ticket to include the Cici and Hyatt Brown Museum of Art
One planetarium show is included for free with each entry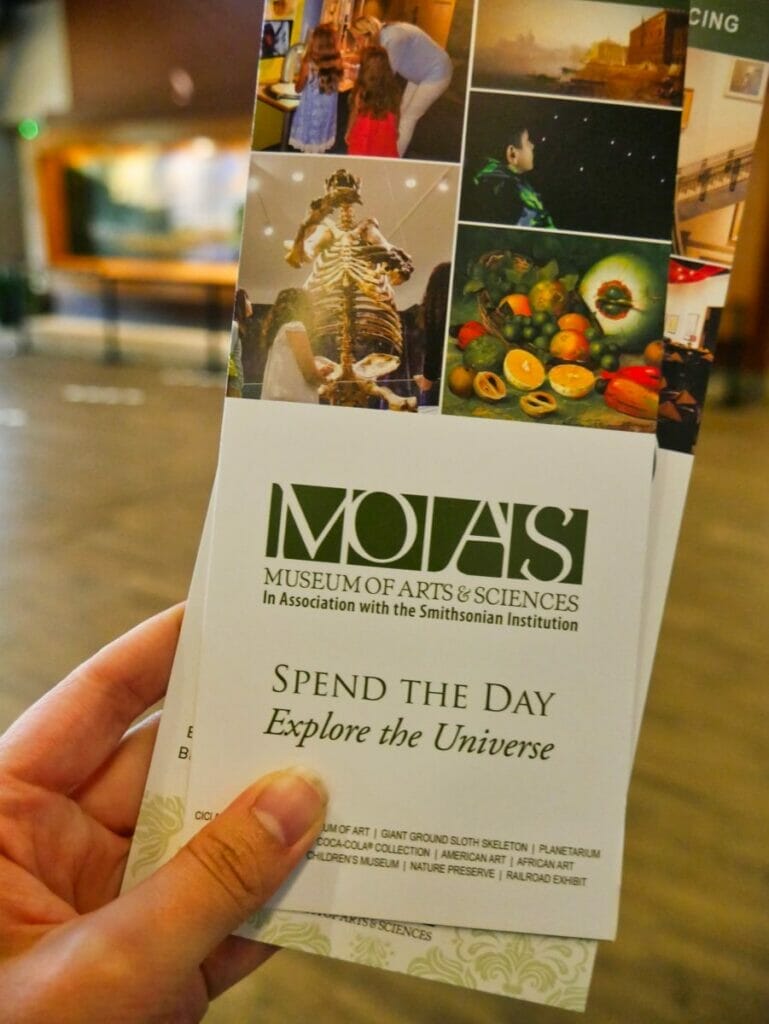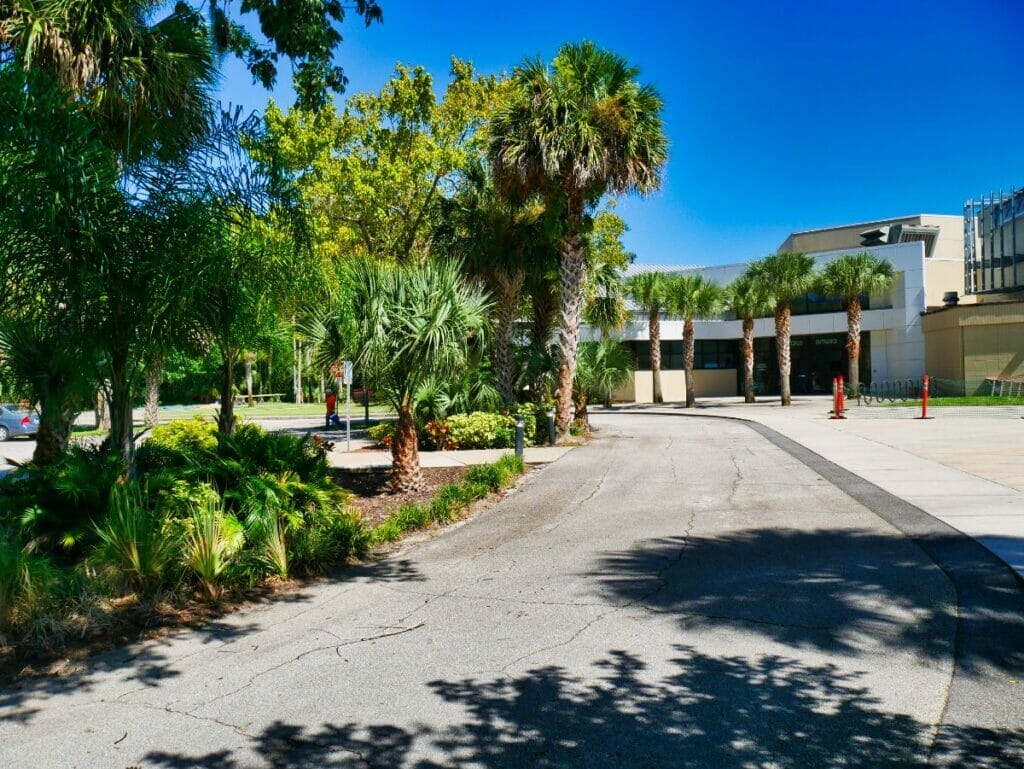 Who Should Visit the MOAS in Daytona Beach?
Before we dig deep into the museum and all of the curiosities held inside, it's important to talk about who, exactly, should visit the Museum of Arts and Sciences in Daytona.
The museum itself, of course, happily invites everyone of all ages to come inside. But who will have the most fun?
For one of the first times in All-American Atlas history when it comes to reviews like theses, we're going to back up the "a museum for everyone" invitation.
For kids, the Children's Museum is a fantastic and hands-on adventure that can keep them busy for hours.
For the teens, the Root Family Museum with its Coca-Cola history is awesome, colorful, and not stuffy in the slightest.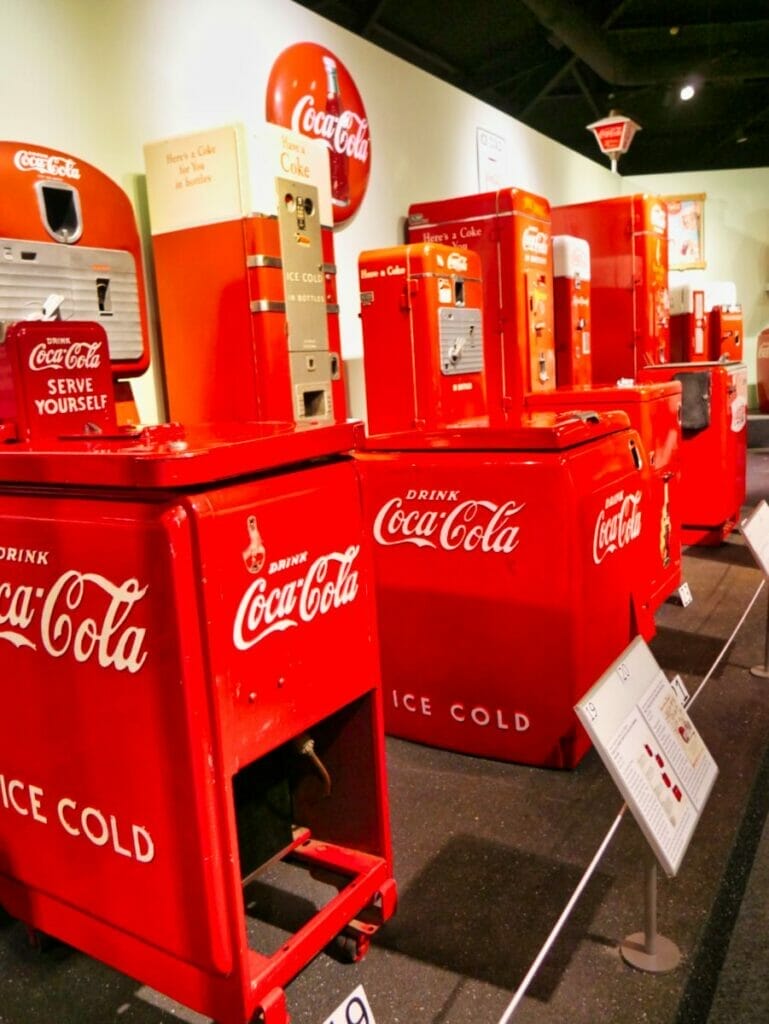 For adults, of course, all of the exhibits are fascinating, but what's even better is the sheer diversity. Whether you like art, natural science, history, textiles, foreign artifacts or nostalgic Americana, it's all here!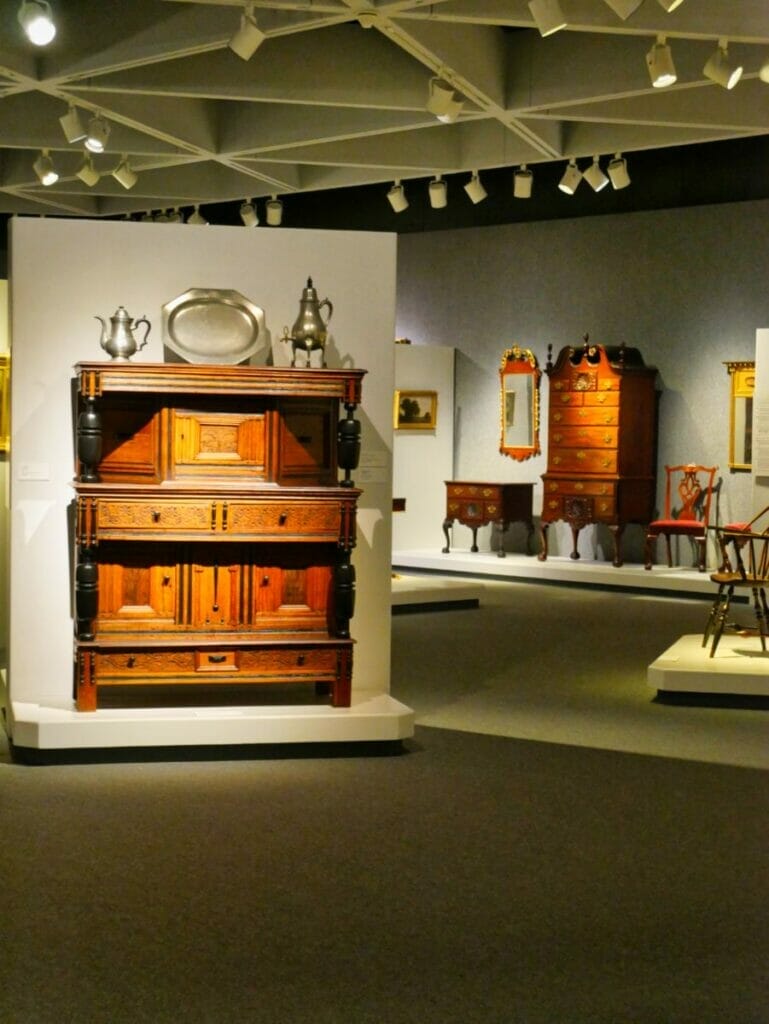 Tips for Visiting the Museum of Arts and Sciences
Based on our experience at the museum, here are some of the helpful must-knows!
This museum could easily take up half a day to a full day if you take your time in the galleries, see a show at the Planetarium, and have kids to let play in the Children's Museum
Outside of the museum, there is a natural trail known as the Tuscawilla Preserve, in case you want to burn some energy before or after your visit
There is not a cafe at the MOAS main building, but there is a café at the Cici and Hyatt Brown Museum of Art, which is a very short drive away with plenty of parking.
Overall Experience and Review
Before we dive into particular exhibits, let's talk about the overall experience of the museum.
For starters, it was extremely clean, perfectly lighted (in some exhibits you want bright, in others you need dim lighting), and spacious.
The spaciousness was a huge bonus in a time when extra space between people is much-preferred, but even in normal times, the amount of room you have to spread out and move around throughout the museum is perfect for feeling like you're in your own little bubble while exploring with your family.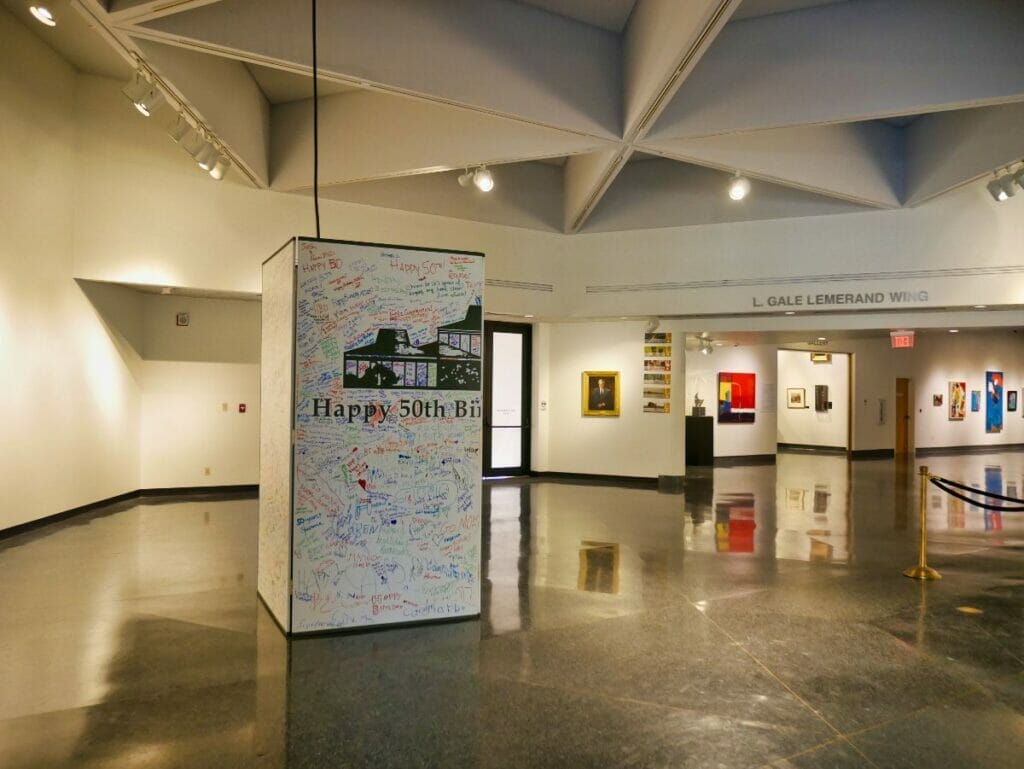 The museum is broken up into a few "wings," and one of the surprising benefit of this is that you almost were able to keep getting surprised by what was around the corner as you walked around.
When you are in the lobby, you can't see much of the artifacts or paintings and instead it's all left behind corners and around doorways for you to find.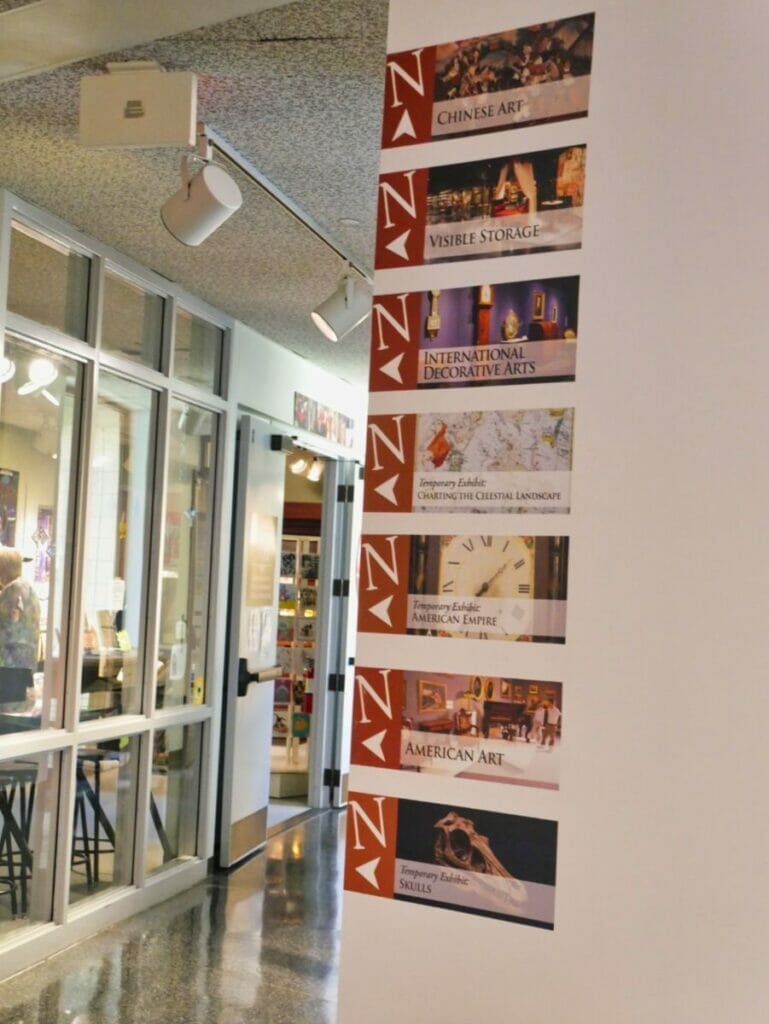 This creates an engaging, "what's going to be next?" sort of museum experience, which adds a nice bit of intrigue.
There are a few tables in the front entrance to eat a pre-packed picnic on, as well as a fantastic gift shop with items that feature both the Daytona area as well as Florida in general, as well as the exhibits featured in the museum.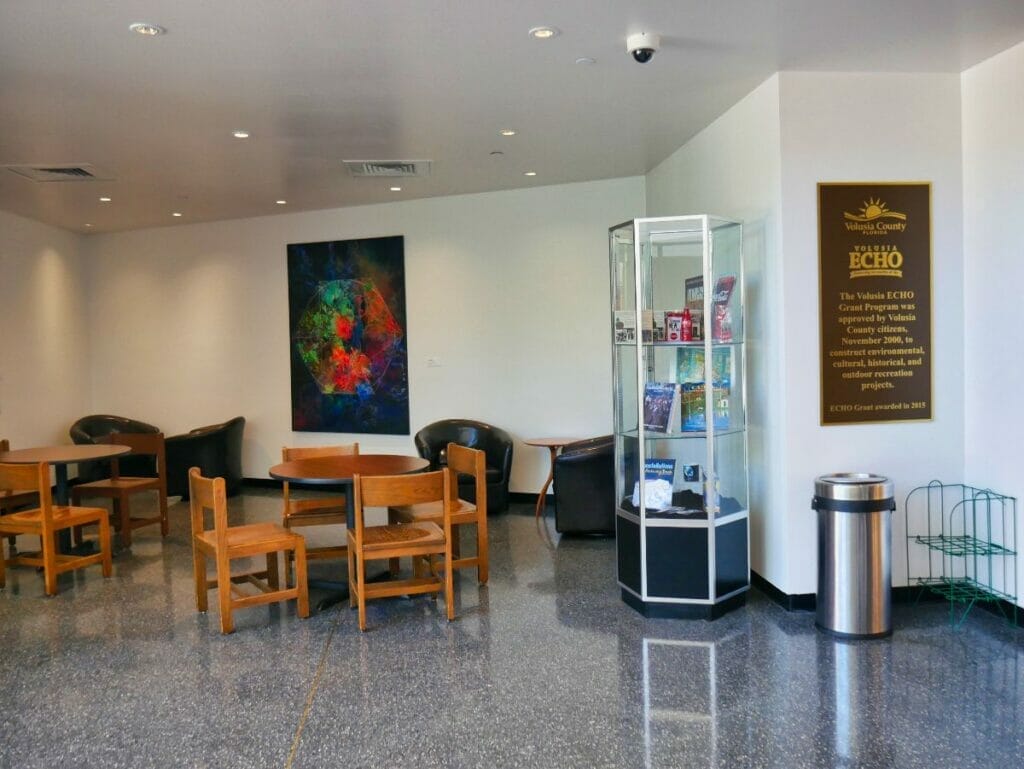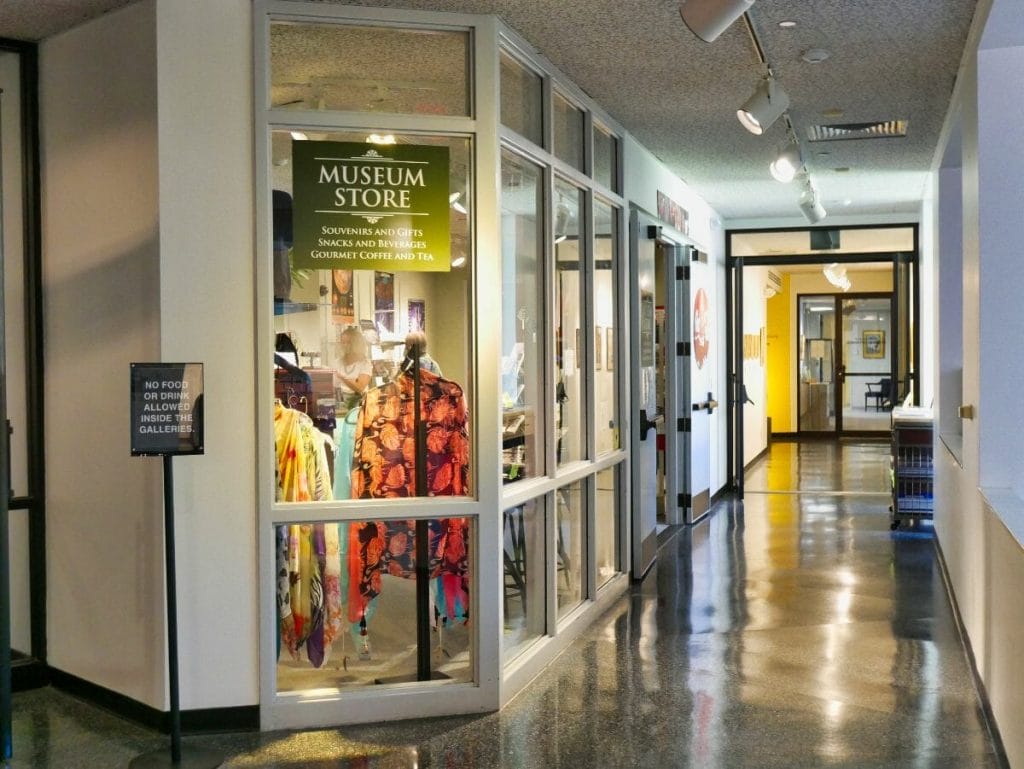 The Museum is also currently doing some building for future work and expansion (as of August 2021), so this museum is one to watch.
Permanent Exhibits
Of the many wonderful permanent exhibits at the MOAS, we're going to start with the most impressive and work our way through (in no particular order) so you can get a feel for what's hidden within the museum.
Root Family Museum
The history of the Root family begins with Coca-Cola, as their family money was made by being the glass bottle distributor for this very iconic brand.
This museum (a wing in MOAS), was founded in 2001 and is essentially a giant collection of their memorabilia and other Americana pieces over the years.
The first area you'll walk into has to do with the Root Glass Company and the evolution of the Coke bottle.
You'll also find old cars, Coca-Cola items like signs, coolers, and other souvenirs.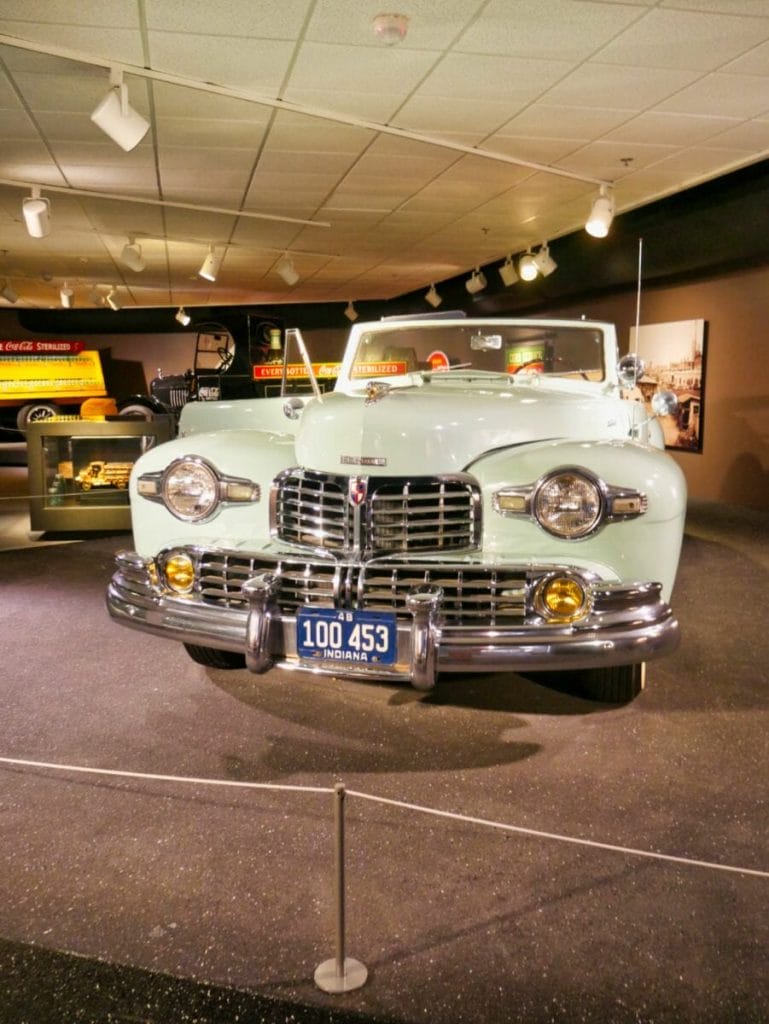 Also within the museum is a wonderful collection of stuffed animals, donated by the Root family.
It's Florida's largest collection of teddy bears with over 800 of them and there is also a giant dollhouse with plenty of furry friends hanging out inside.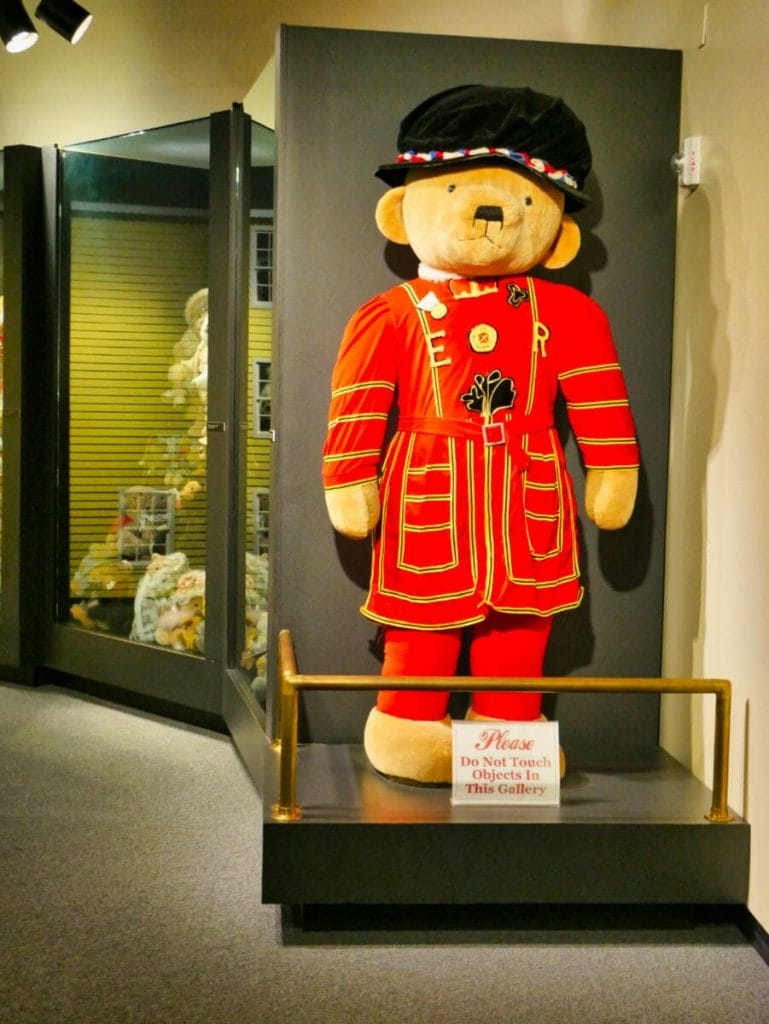 Additional items on display, collected by the Root family over the years, include an old pharmacy and pharmacy signs.
You'll also find an interactive display to help the kids (and parents) engage with this section of the museum and bring it to life.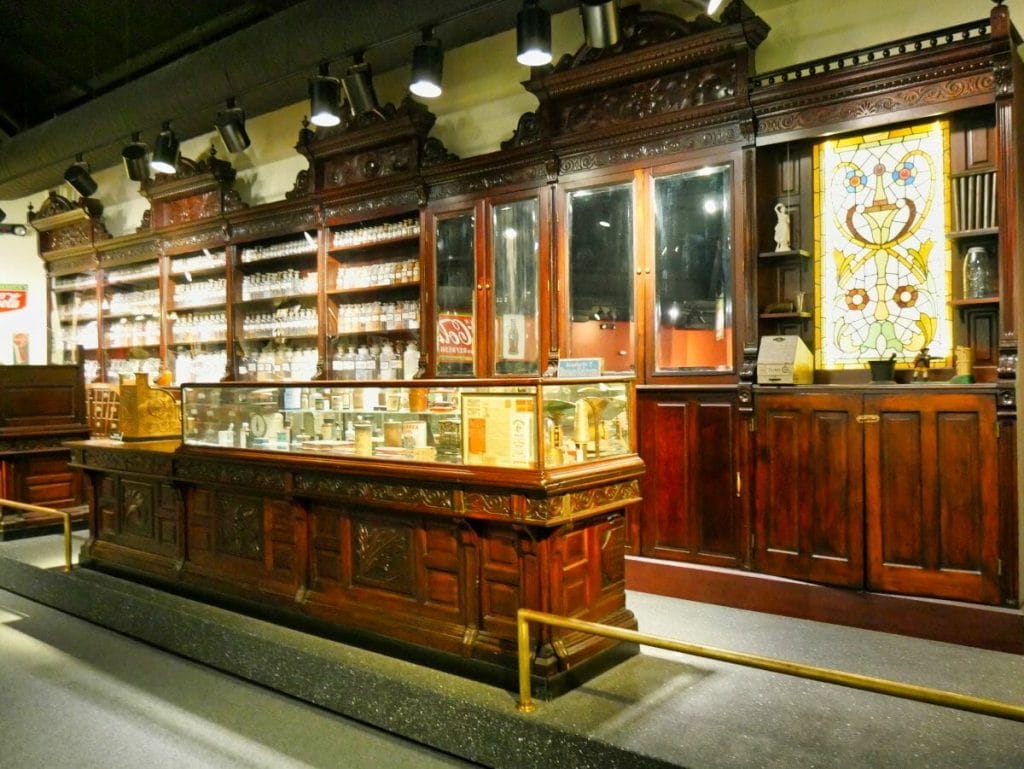 Just when you think you've discovered everything the Root family collected in their history, you round the corner into the train area!
Yes, a mimic train station with train noises (makes for a fun atmosphere) and lots of train memorabilia.
These mid-century train liners were used by the Root family, being converted for their own purposes over the years, and tell the story of an era in America where train travel ruled the day.
You can even step foot on various platforms on the trains and take a closer peek inside.
Visible Storage Building
Arguably the most unique exhibit in the museum, the visible storage building is just what it sounds like. Museums have plenty more artifacts than they have curated in their current exhibits, and they need somewhere to go!
At MOAS in Daytona, they put many of these items on display to show you what other wonderful items are in their collection.
There is everything from a harp to furniture to tiny glass items to paintings, and you could spend quite a while in here playing a game of "I spy" with their collection.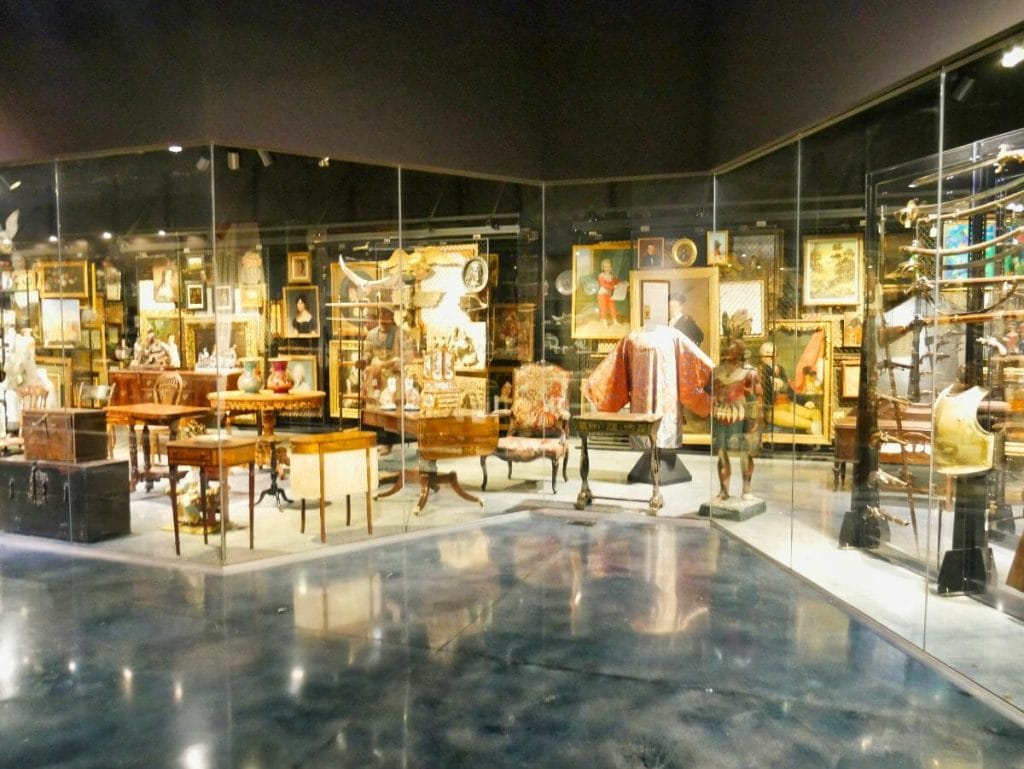 Gallery of American Art
In the gallery of American art, you'll find decorative furniture and pieces of art that are arranged chronologically and span the centuries from the 1700s to the 1900s.
From tapestries to sculptures to end tables, it's a true slice of American history, all displayed in one beautiful and peaceful room.
Gallery for International Decorative Arts
From a Romeo and Juliet glass door to stunning sculptures to a seriously spectacular chandelier in the middle, the Gallery for International Decorative Arts takes you on a whirlwind tour around the globe to see what gems can be found in other parts of the world.
Gallery of Chinese Art
If you're interested in Asian art, the Schulte Gallery of Chinese Art has over 80 pieces of Chinese artifacts and art pieces that span the centuries.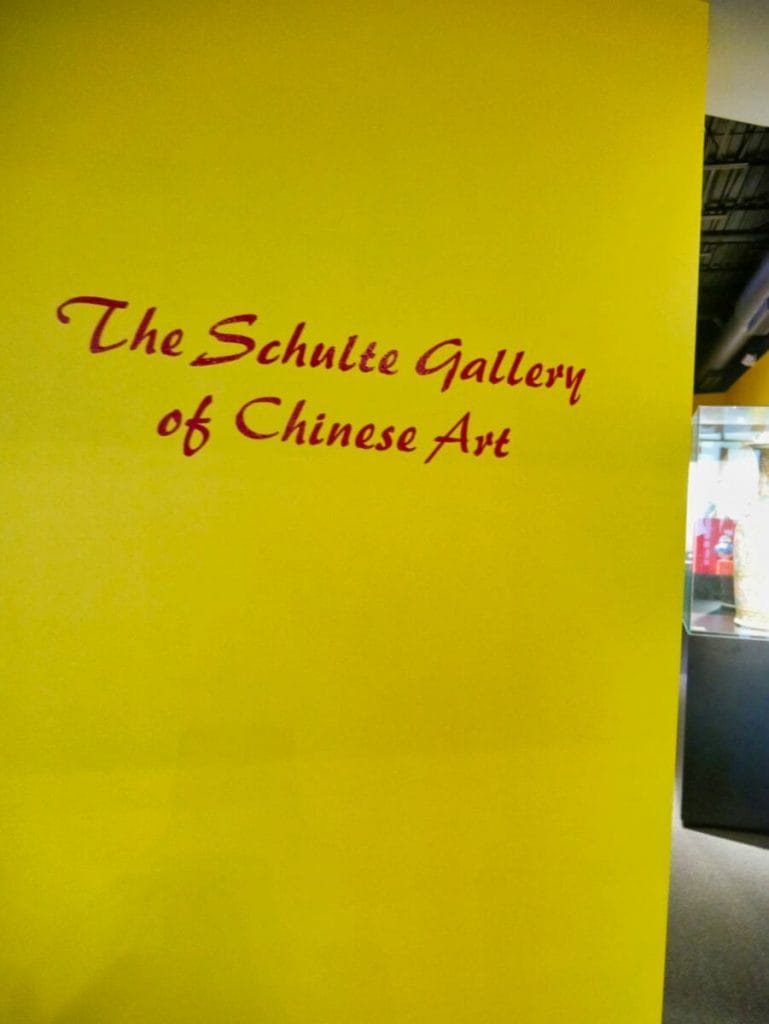 Cuban Foundation Museum
There are more than 200 pieces of art and artifacts in the Cuban Foundation Museum, one of the largest collections of Cuban art outside of Cuba.
Wander the gallery to find sculptures, paintings, models, and even furniture that tell the story of Cuba and its culture and people.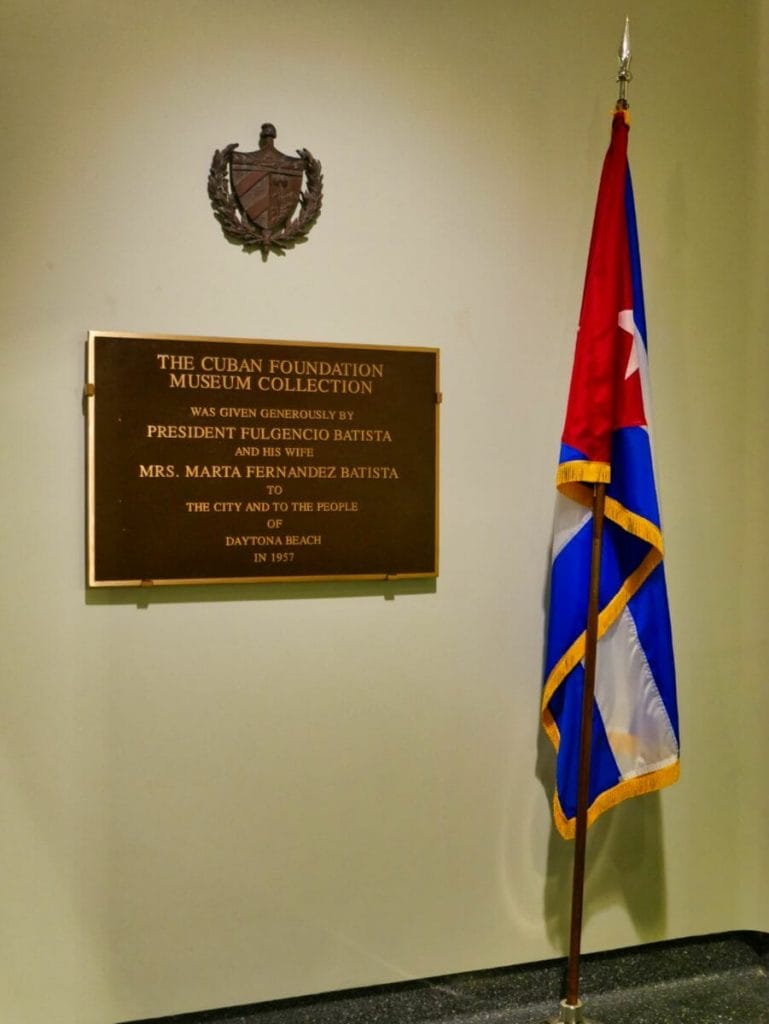 Prehistory of Florida Gallery
Head way back in time in this gallery, where the giant sloth will have you in awe and the preserved remains of some of the prehistoric creatures found in Florida are on display.
There is also a video to watch to give you more background on what you're looking at and how these prehistoric creatures lived and hunted on the very ground you have probably stood on in Florida at some point!
Mary Louise Marzello Gallery
If you're interested in shields, suits of armor, or beautifully presented swords, this gallery is for you!
Elaine and Thurman Gillepsy, Jr. Gallery
Featuring artifacts, art, and cultural pieces from Africa, this gallery is a deep dive into African tribal objects.
Many were donated to the museum in the 1980s, and today it provides a fascinating glimpse into how these objects were used in ceremonies and other rituals.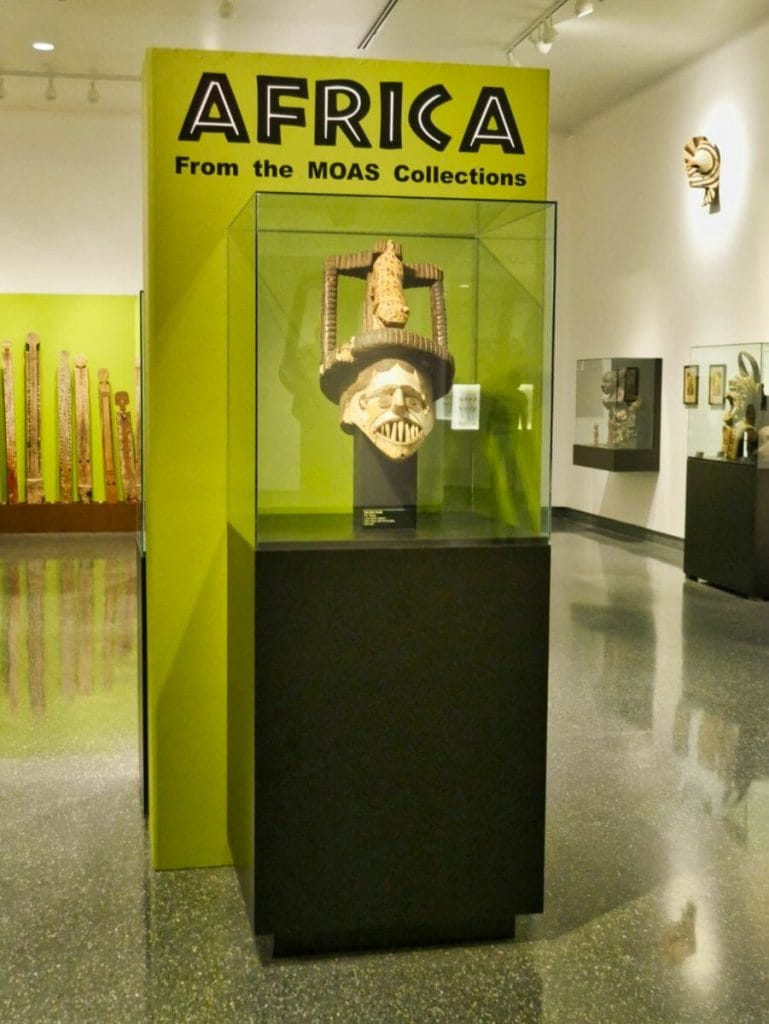 Children's Museum
From tennis ball launchers to race tracks to pulley systems, the Children's Museum within MOAS is a real win for the little ones.
Let them get up close and personal to some of the physics experiments, including rollercoasters, or they can pretend to be a doctor in the play area complete with some radiology options (never too early to get them started with a love for medicine!)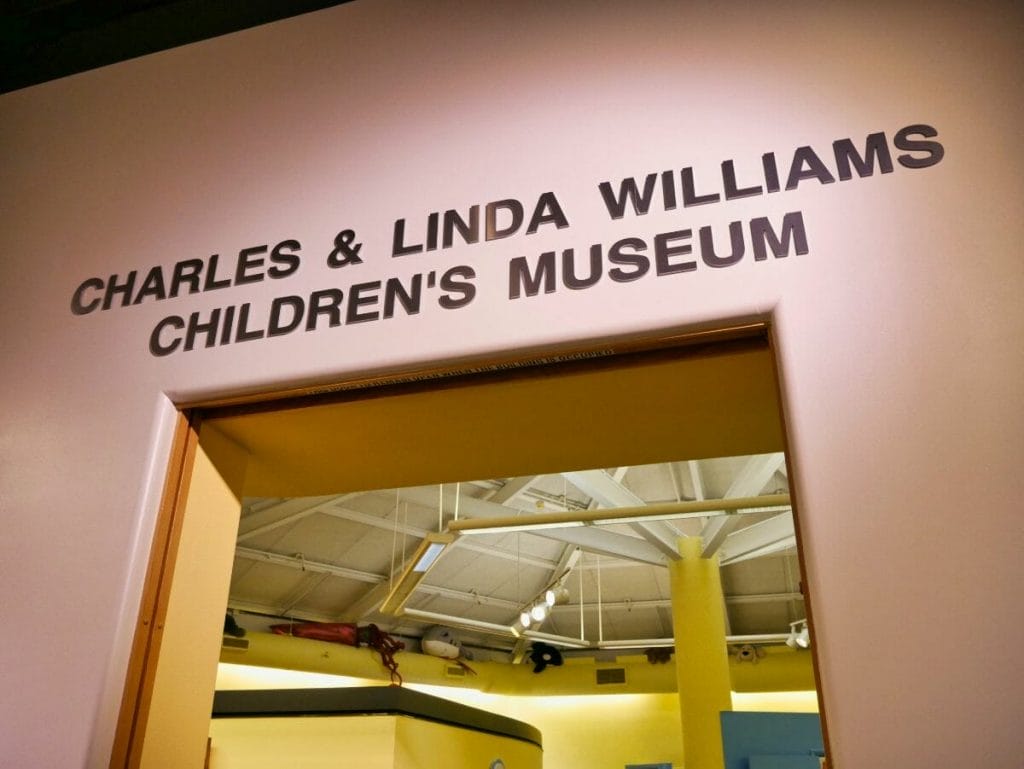 Planetarium
If the permanent and rotating exhibits aren't enough for you, MOAS has another trick up its sleeve: the planetarium!
This fully digital planetarium has 90+ reclining seats and a 360 degree immersive experience.
They put on everything from films about space to talks from scientists to night sky tours.
One planetarium show is included with your entry, but you can purchase more as an add-on. The schedule is available daily from reception.
This is really the section that puts the "Science" in the Museum of Arts & Sciences, and is yet another reason why this can truly be a full day out in Daytona.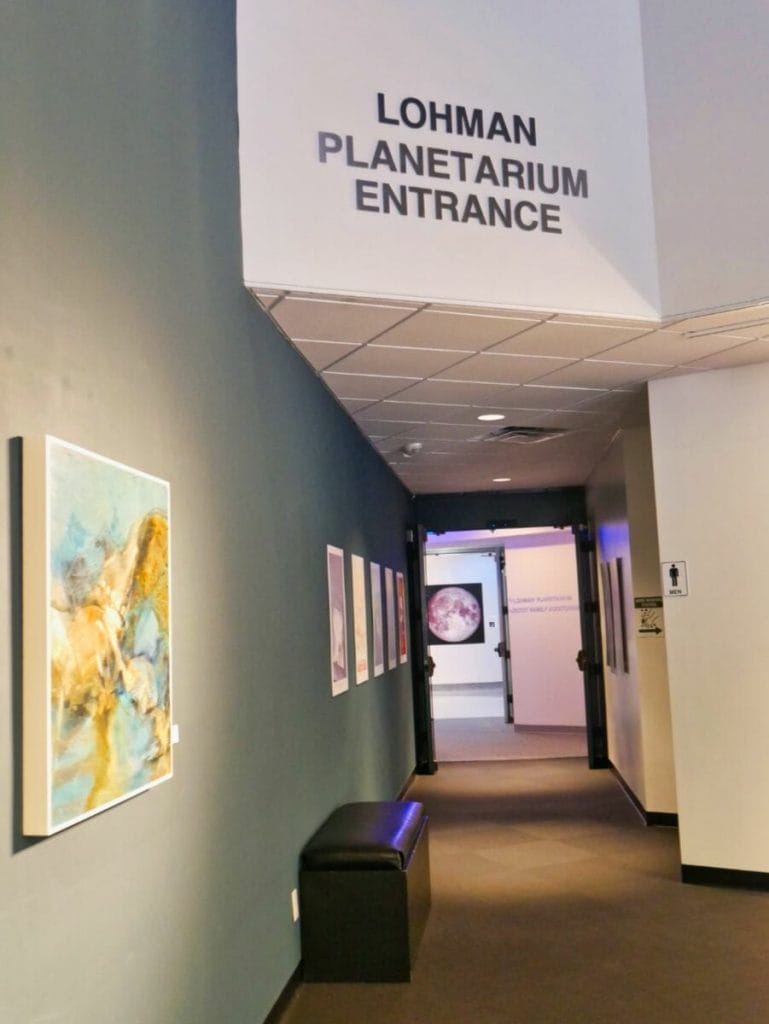 Temporary Exhibits
One of the amazing features at the MOAS is their temporary exhibits, as it means there will probably be something new to explore on your next visit.
This isn't an unchanging, stuck-in-a-permanent-layer-of-dust museum, but an up-to-date and ever-changing experience.
During our visit, we got the chance to see displays like Skulls, all about the wonderful world (if you're a scientist and not squeamish) of skull bones and features, from dinosaur skulls to alligator skulls!
You'll see from the photos that despite this being a temporary exhibition, it looks in-keeping with the quality of the rest of the permanent collections.
Care, time, and energy was put into these exhibits to make them as engaging as possible, even if they won't last forever.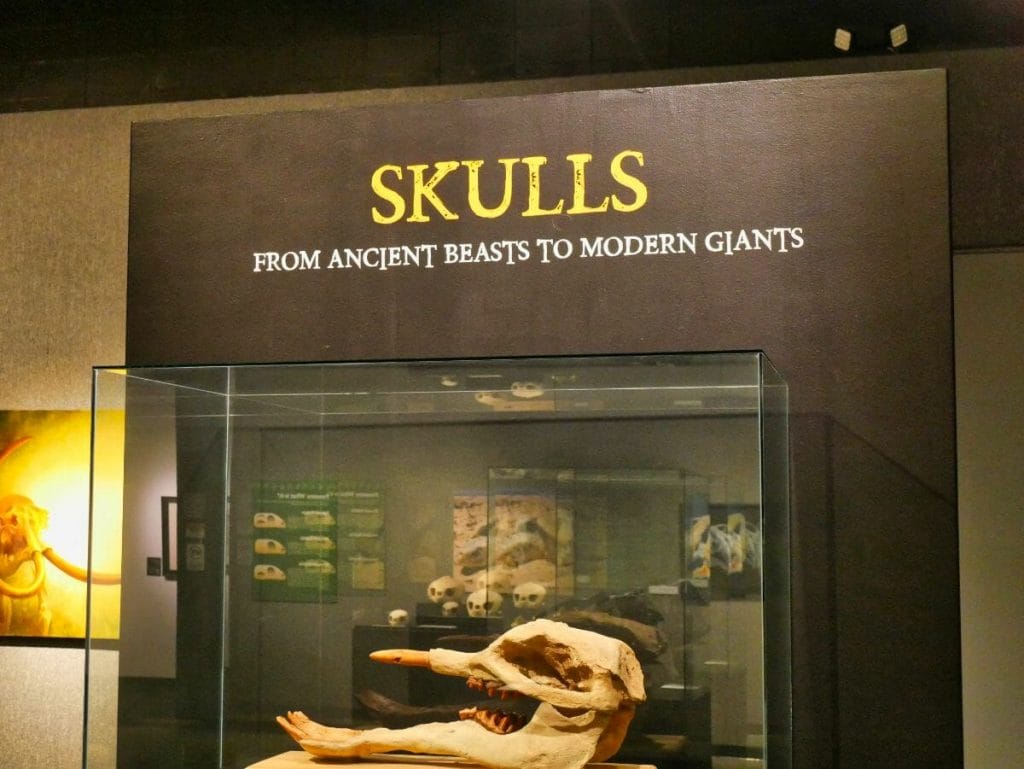 For art lovers, there was the Symphony of Color exhibition, put on by the Beaux Arts of Central Florida.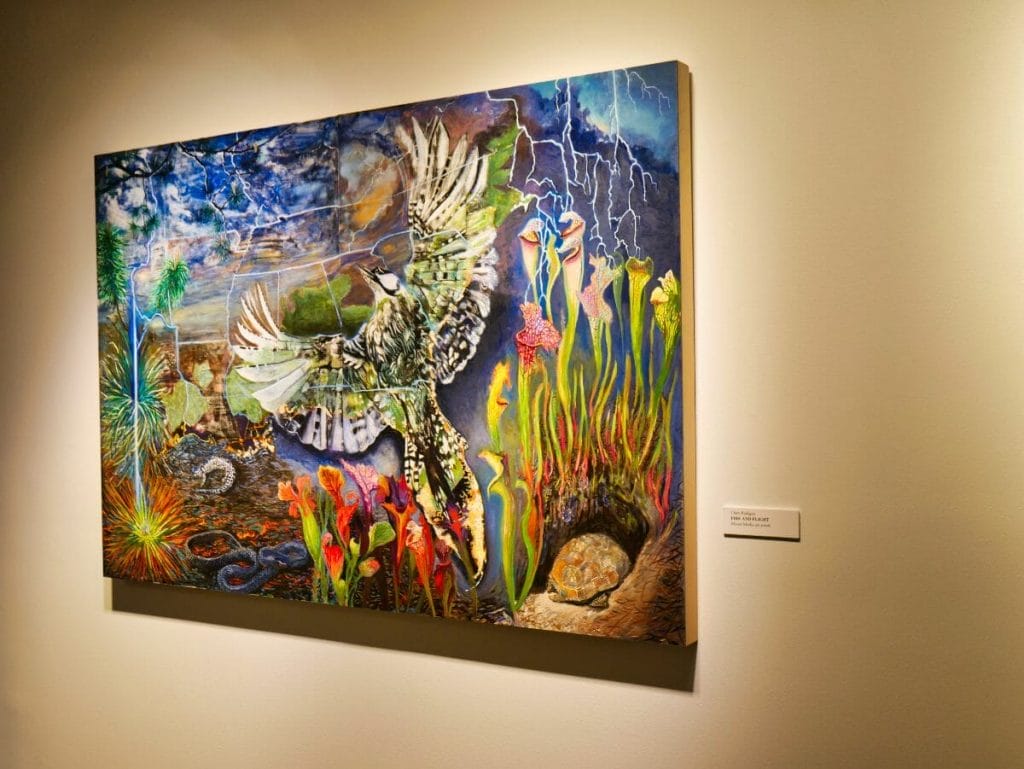 The American Empire exhibit brought together interior design, furniture, and history to show off some truly fascinating pieces that come from the foundation of America as a country.
We wandered the exhibit to see beautiful home decor as well as period paintings that were inspired by French neo-classicism while also being uniquely American.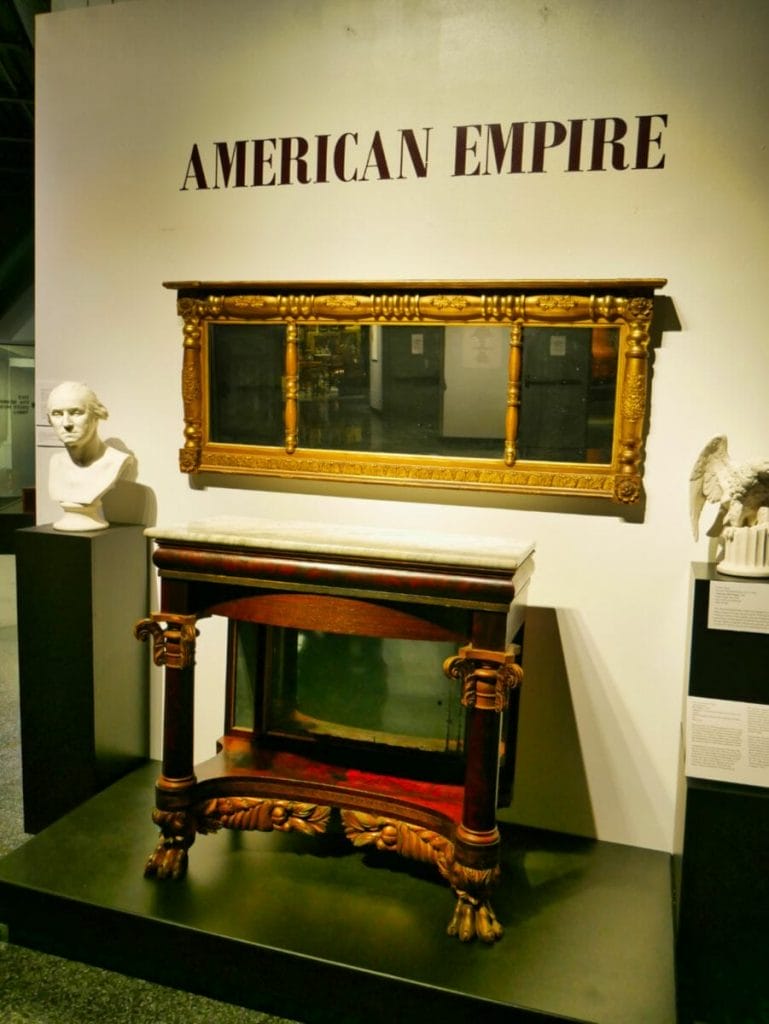 We also got to see the Time Honored: Art of Dean Mitchell exhibition featuring fascinating watercolor paintings that depict a part of the American South not often captured – from rundown barns to abandoned landscapes, he finds the beauty in this part of the world.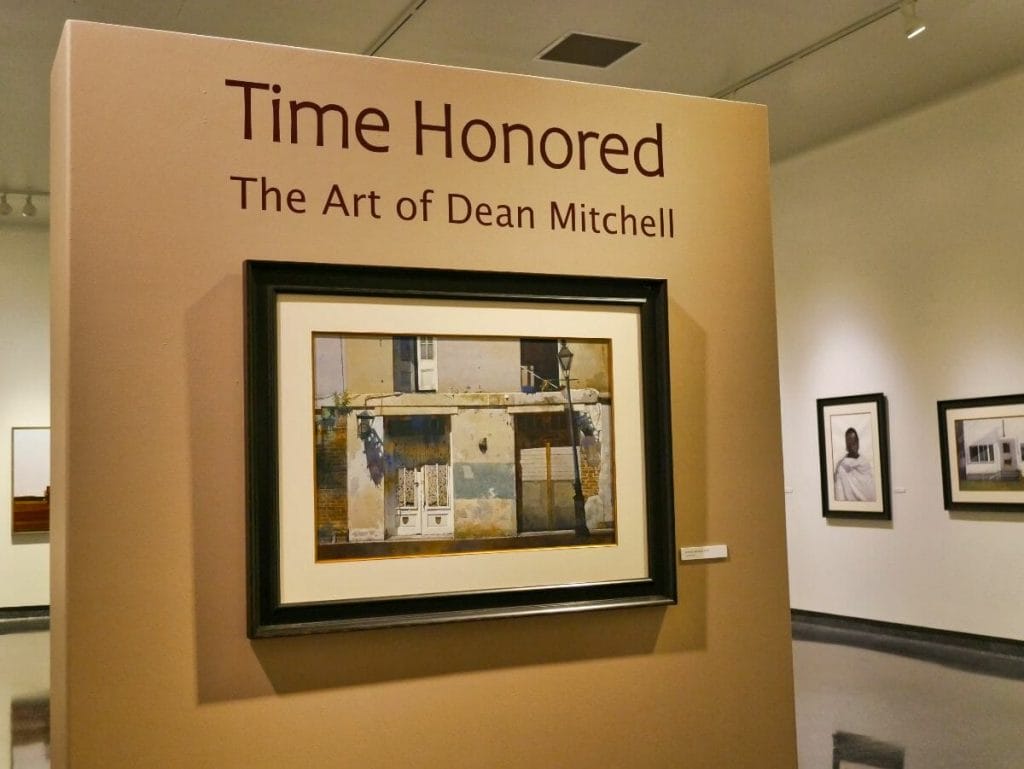 Get the All-American Travel Secrets!
Don't miss out on America's hidden gems!