Family oriented. Waterfront wonderland. Nature reserves.
Wondering where to visit in Florida?
Cape Coral is located in southwest Florida and is known for its kid-friendly attractions, relaxed atmosphere (this isn't a spring break party destination) and over 400 miles of water canals.
You will find an abundance of wildlife and nature reserves for bird watching, spotting manatees, kayaking, and hiking, giving you ample opportunity to become one with nature no matter what time of the year you visit Florida.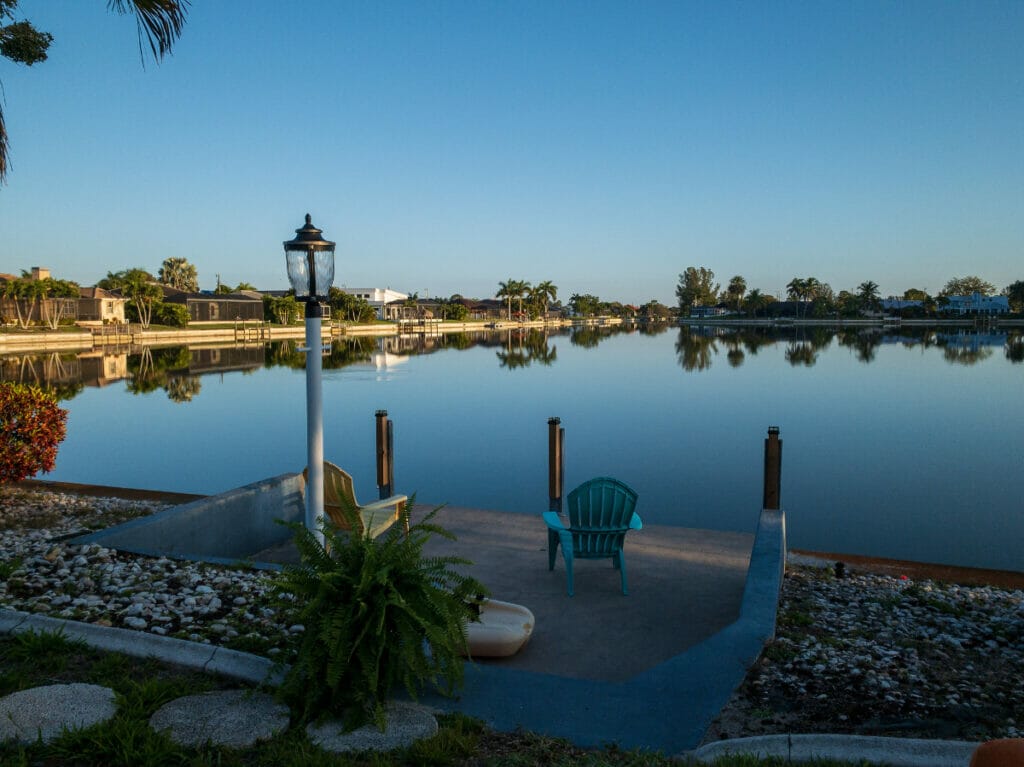 While not as well-known as its neighboring city Fort Myers, Cape Coral is larger of the two and actually the largest city between Tampa and Miami.
Its size, location and laid-back vibe give it that small beach town feel with big city attractions.
Below we will help you find those attractions with our list of the best things to do in Cape Coral.
What to Bring to Cape Coral
If you're not used to the Florida heat, here are just a few suggestions on what to make sure you have with you, almost year-round.
Getting around Cape Coral
Don't forget that it's much easier to see Florida by car so you can get around on your own.
Rental cars are perfect if you're flying into the state.
We recommend using Discover Cars price comparison to find the cheapest deals.
Hey! Interested in our other local-approved Florida guides? Check them out!
1. Sun Splash Family Waterpark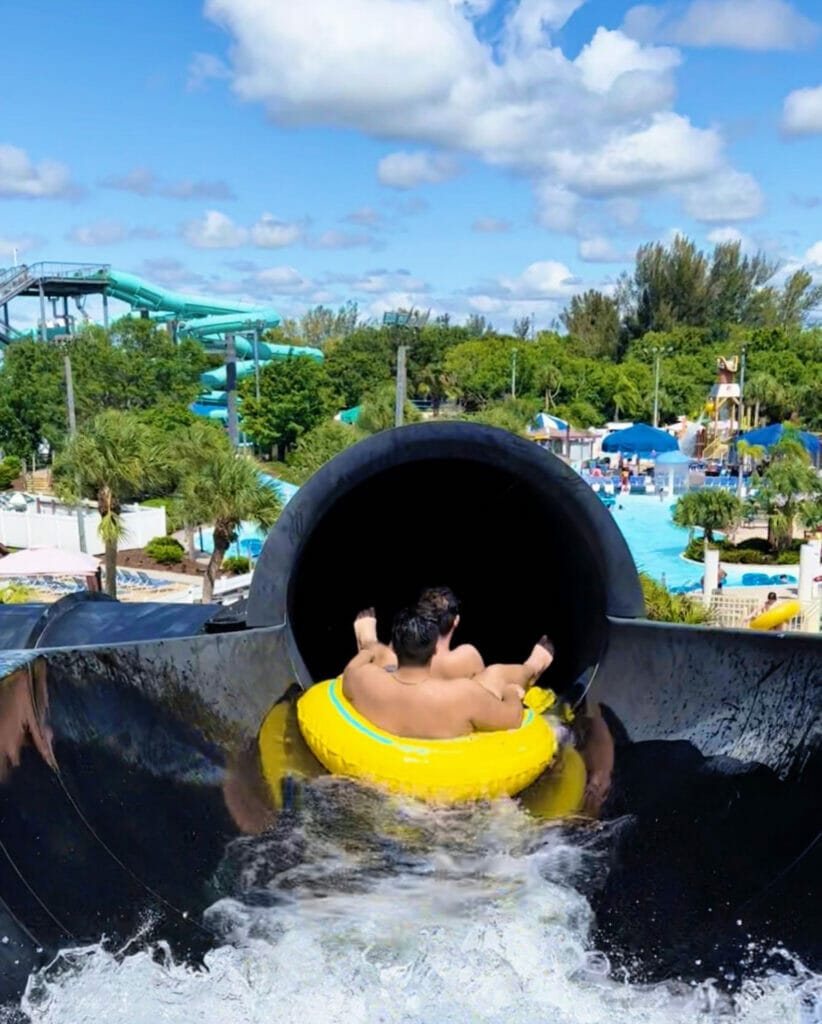 Pack up the family and spend the day at the Sun Splash Family Waterpark, the largest waterpark in southwest Florida and one of the most popular Cape Coral attractions.
This waterpark has something for kids of all ages (read: that's you too, Grandpa) and for all energy levels, whether you are a thrill seeker or a sun seeker or somewhere in between.
If you are looking to relax then the Mainstream River Tube ride is for you, allowing you to glide around the ¼ mile lazy river past the park attractions while you just sit back and float the day away (don't forget your sunscreen!).
The thrill seekers in the group should make their way to the Terror Tube, Thunder Bump, and the X-cellerator to take a plunge on the fastest, tallest, and most thrilling rides in the park.
Have younger kids?
No worries, there is a kids' park with small slides and activities made especially for them.
2. Four Freedoms Park
Four Freedoms Park offers plenty of shade and a variety of activities and areas to explore including a white sand sunbathing beach, a large enclosed playground, picnic area and a large multipurpose rec building, and your furry family members are welcome here as well.
The 3.2 acres of parkland is located along the side of the Bimini Lake Basin located off Cape Coral Parkway and offers free parking.
This little park, conveniently located close to downtown, has it all, making it one of the most popular Cape Coral attractions for locals and visitors alike.
3. Farmers Market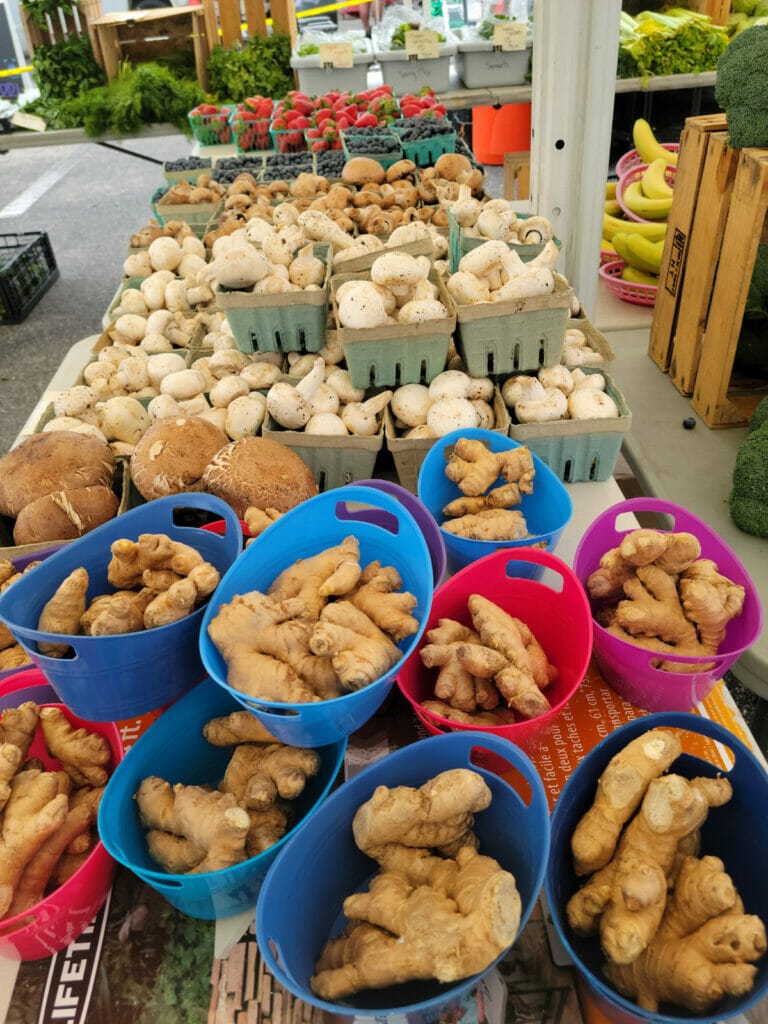 The Cape Coral Farmers Market has been a mainstay in downtown Cape Coral for over 25 years hosting over 125 vendors and open every Saturday from 8am-1pm.
You can grab a quick bite to eat at one of the food trucks or street food stands or get some fresh baked bread and pastries and locally grown fruit and vegetables.
You will also find a selection of crafts, cut flowers, native plants and trees, fresh seafood, fresh meats, local honey, and more.
Pro tip: Get there early if you want a good parking spot and bring some cash.
This 97-acre nature park consists of multi-use trails, flower gardens, a wildlife observation tower, a butterfly garden, a dog park, picnic shelters, a playground and even a large environmental center.
As part of the Great Florida Birding Trail this is the perfect place for bird watching.
For the perfect bird watching location, climb to the top of the wildlife observation tower (52 steps) for amazing views of the migratory birds, wildlife, wetlands and mangroves.
Pro tip: Before heading to the park check the Southwest Florida Bird Alert Facebook page for the most up-to-date bird sightings at the park.
5. Tom Allen Memorial Butterfly Garden
One of the most popular things to do in Cape Coral is to visit the Tom Allen Memorial Butterfly Garden at Rotary Park.
Take the free 1-hour interactive tour where you will learn all about butterflies from the knowledgeable volunteer guides as native Florida butterflies fly around you.
The butterfly house provides the perfect ecosystem for butterflies built to keep them safe while allowing them to reproduce at higher rates.
Since the Butterfly House only contains native species, they are released into the wild if there is an abundance of any specific species.
You don't have to live in Florida to get recommendations for plants to attract butterflies to your own yard or better yet to build your own butterfly garden at home.
6. Wicked Dolphin Rum Distillery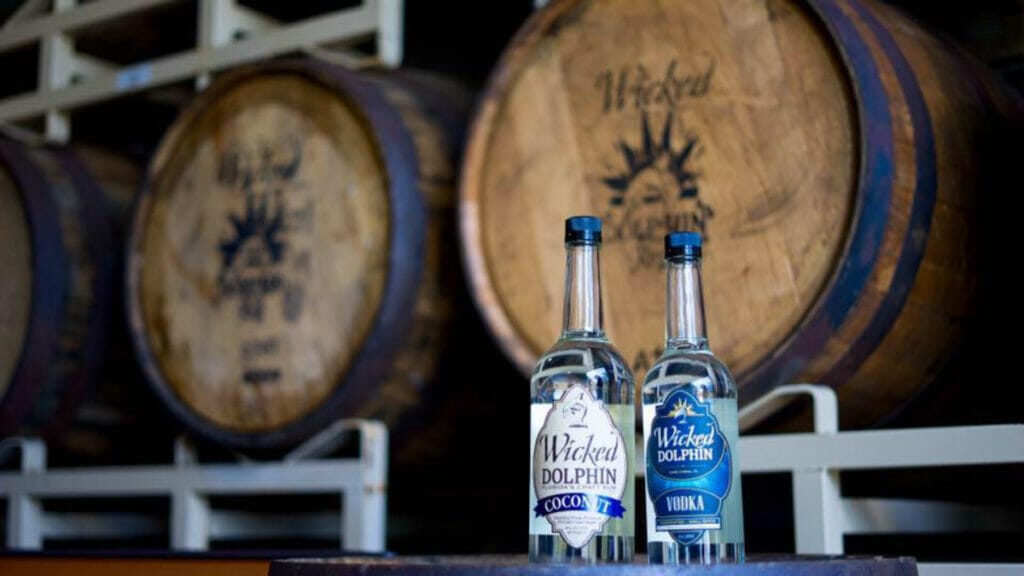 If you are looking for a good time, look no further than the Wicked Dolphin Rum Distillery's free tour and rum tasting.
Wicked Dolphin is the largest craft rum distillery in Florida and uses natural locally sourced ingredients including sugar from a local sugarcane field only 35 minutes away.
Take the free tour and you will learn how they source their ingredients and how the rum is made.
At the end of the tour, you will be treated to samples of their signature rums as well as some new ones they are working on.
Before you leave, buy a bottle or two of your favorite rum as a tasty Cape Coral souvenir.
7. Four Mile Cove Ecological Preserve
The Four Mile Cove Ecological Preserve is 356 acres of preserved green space in Cape Coral with walking trails and a visitors' center and is perfect for bird watchers of all ages hoping to catch a glimpse of eagles, heron, and other migratory birds.
Lace up your sneakers to hike the 1.2-mile boardwalk that runs through this nature reserve offering several observation areas with benches to take a break or take a moment to enjoy the peace and quiet of the reserve.
Before heading to the boardwalk, stop into the visitor's center for trail guides and information about the local wildlife you may see while exploring the preserve, and don't forget to take advantage of the restrooms before setting out to explore as there won't be another chance.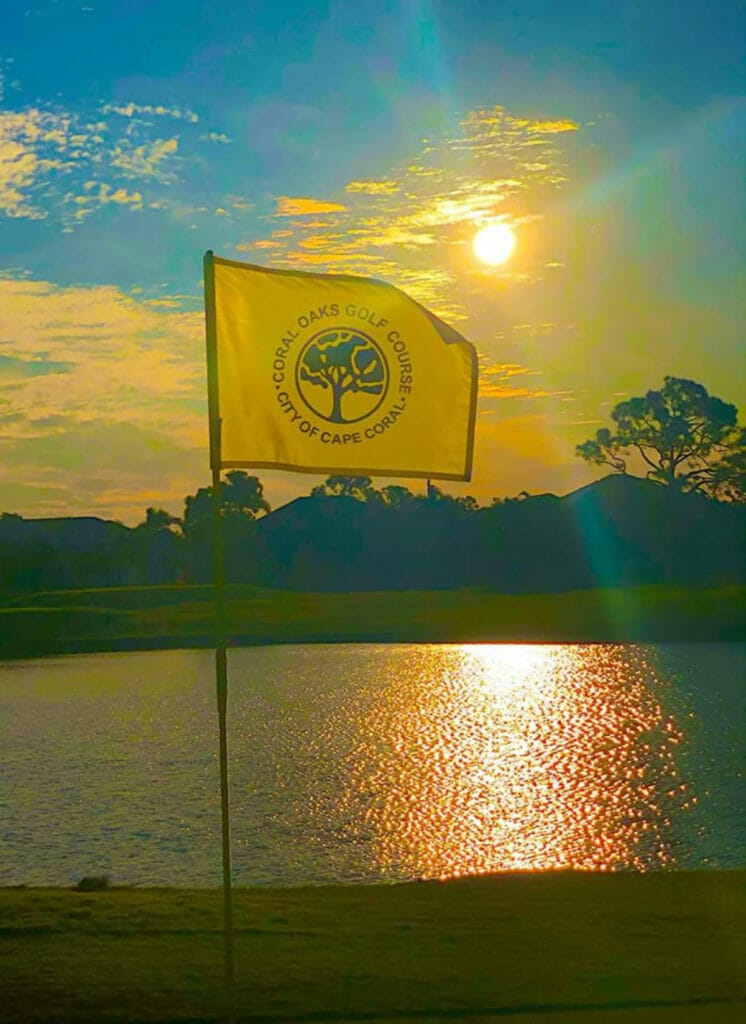 Florida is famous for its golf!
Grab your clubs and hit the fairways at this 18-hole, par 72 championship golf course with 8 lakes and 37 bunkers guaranteed to challenge golfers of all levels. 
If you don't have time to get in 18 holes the practice facility might be more your speed with putting greens, a chipping area, and an artificial turf driving range.
If you are new to golf or just want to brush up on your golf game, take a lesson with one of the staff golf pros.
To finish off your visit stop at the Knickers Pub, a full-service restaurant and bar, for a round of drinks and lunch at reasonable prices.
And don't forget that winter in Florida is one of the best times to play golf, with sunny skies and dry weather!
9. Cape Coral Historical Museum
The Cape Coral Historical Museum, run by the Historical Society, chronicles and showcases the unique history of Cape Coral and Southwest Florida.
Explore the 3 different buildings, each with their own historical focus, that make up the museum.
The must-see tour moment for us are the gardens, home to a beautiful rose garden, certified butterfly garden and a natural garden.
The museum curates 4 new temporary exhibits each year, in addition to the permanent exhibits, keeping this Cape Coral attraction fresh and current.
10. Eight-Foot Brewing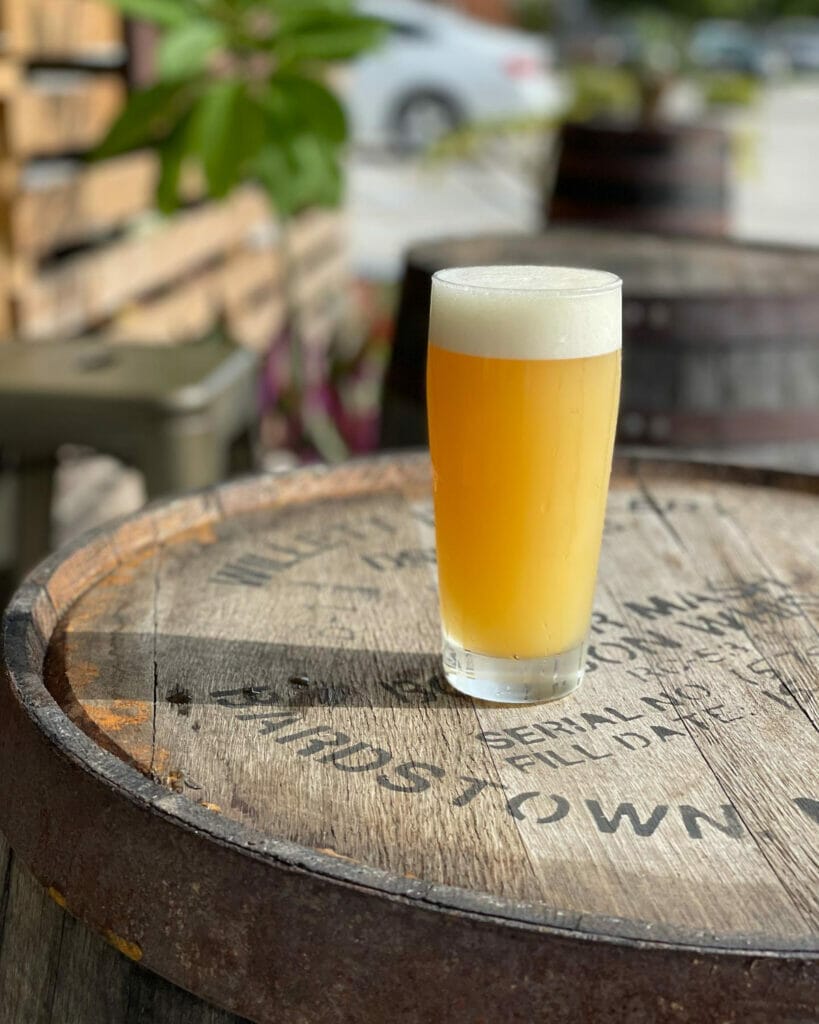 The craft brew scene in Cape Coral has exploded over the last decade and now is the home of more than a handful breweries located in the city limits.
Our favorite is independently owned, Eight-Foot Brewing offering a unique selection of beers ranging from a Mexican lager to an Irish stout with a special interest in funky, sour, and experimental style beers.
In addition to using locally sourced ingredients in their beer they also use locally sourced ingredients in their food offerings, our favorite being the homemade charcuterie boards.
Check out the impressive events calendar on their Facebook page to plan your next visit.
11. Jaycee Park
Jaycee Park occupies 8 acres along the bank of Caloosahatchee River and offers a variety of free amenities like shady walking trails, playgrounds, exercise stations, and picnic areas with grills.
The Kiwanis Club of Cape Coral has mounted a tree directory and identifier in the park, we recommend you snap a picture of it and try to spot as many species as possible as you explore the park grounds.
If you prefer the comfort (read: air conditioning) of your own car, park in the free spots along the river to watch the boats and wildlife go by or gaze at the vibrant colors of the sunset.
Any local will tell you that the Cardboard Boat Regatta is a must-see attraction in Cape Coral!
The annual regatta is hosted by the Cape Coral Rotary Club and has been taking place every April since the 90s.
Boat builders range from individuals, teams, classes, organizations, business, families, etc all trying to float their way to the awards podium in a boat made of corrugated cardboard.
Guess which boats will sink or swim during the boat showcase then grab some food and drinks from the festival vendors before the show begins because you will not want to miss a minute of the action!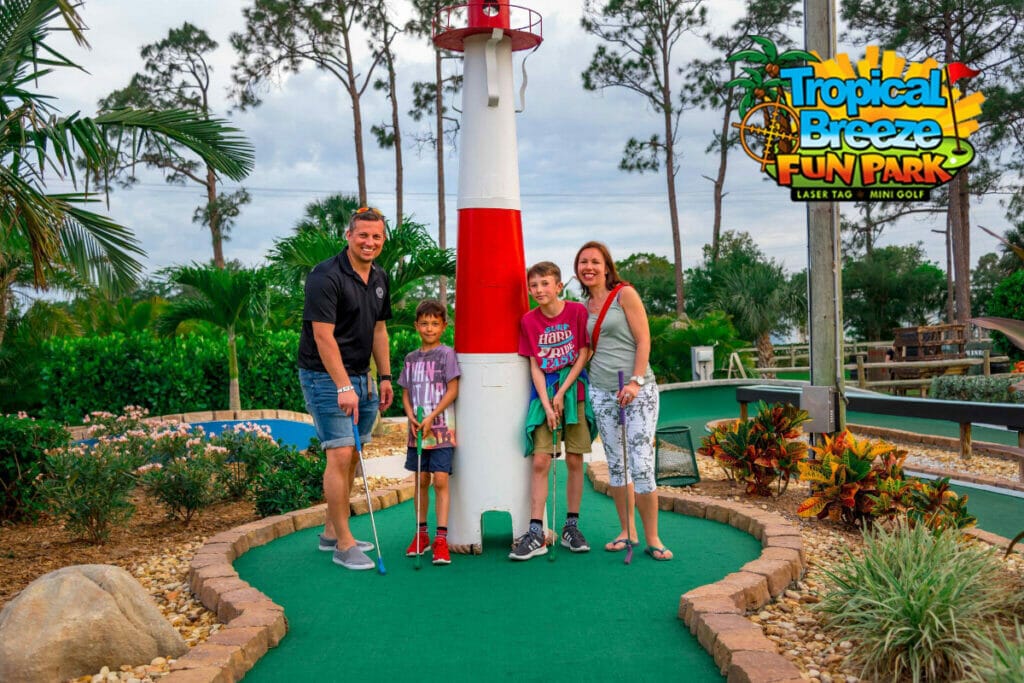 Mini golf is the perfect outdoor activity with fun for all and bragging rights some.
Sharpen your tiny pencils and grab a bright colored golf ball because the mini golf course at the Tropical Breeze Fun Park offers an adventurous course featuring the world's longest mini golf hole.
This tropical 18-hole mini golf course is open all year round, day and night, offering the perfect setting for a family fun night or a friendly competition amongst friends.
Conveniently, you will find cup holders at each hole, so grab that soda or strawberry daiquiri before hitting the course.
14. Shelling Tour – Cape Coral Fishing Charters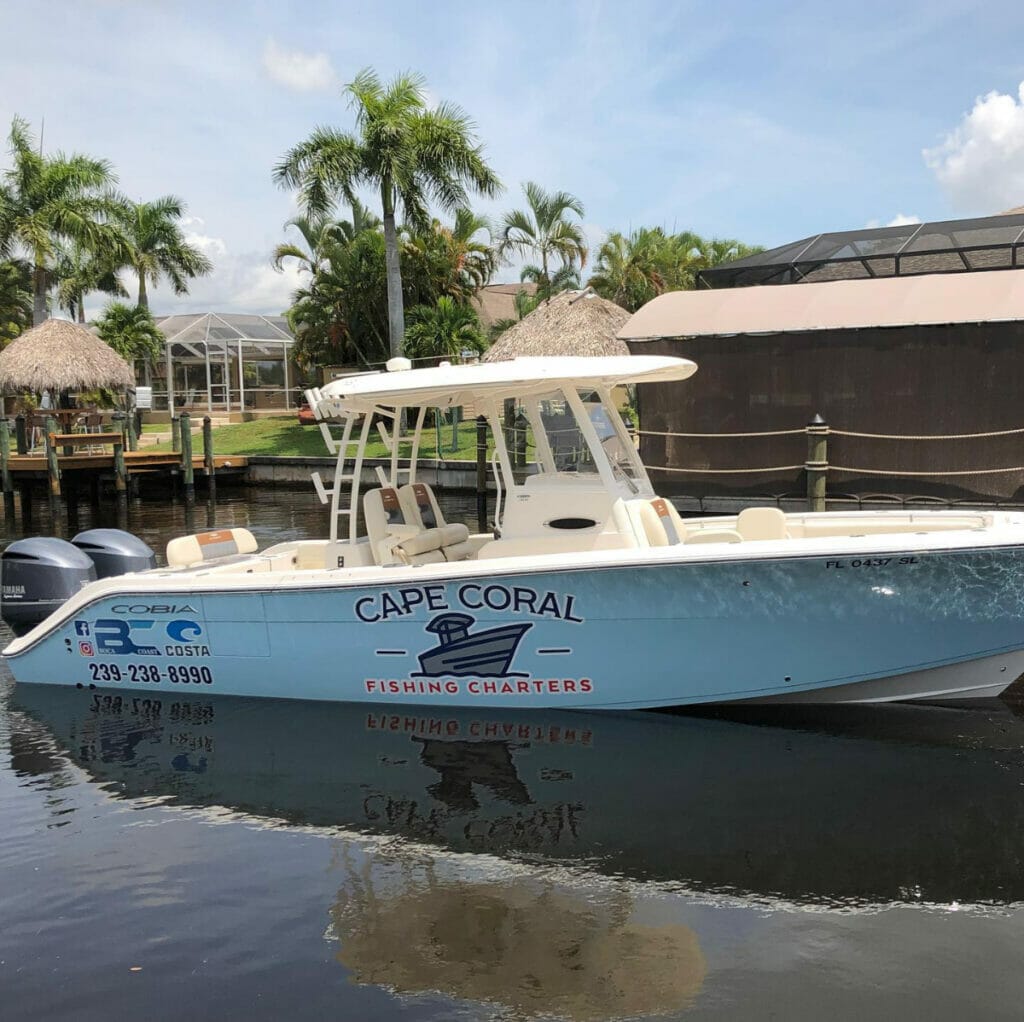 If fishing isn't your thing but you would still like to get out on the water and explore the area then we recommend the shelling tour offered by Cape Coral Fishing Charters.
Southwest Florida's beaches are full of hidden treasures and countless varieties of shells, sea glass, sand dollars, starfish, and conch shells making the Lee County Florida shoreline and its 50 miles of white sand beaches the perfect location for shelling.
This tour will take you to some of the small barrier islands and less populated areas only accessible by private charter and Captain Bryan knows all the hot spots to make sure you leave with a bucket full of cool shells.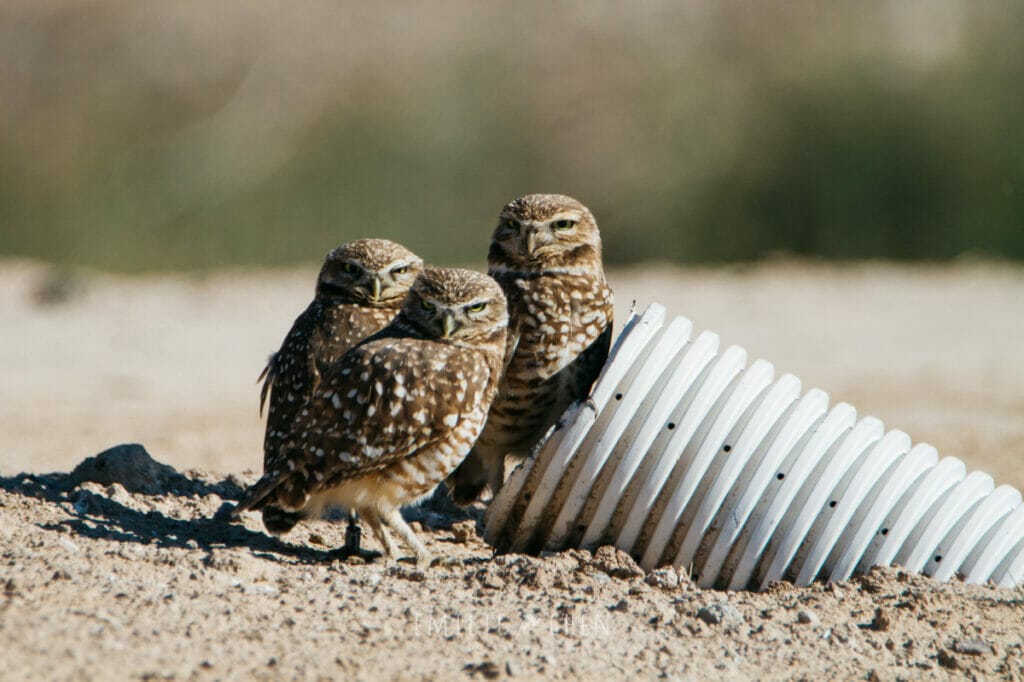 The Burrowing Owl, a threatened species and the official bird of Cape Coral, attracts visitors from around the world making this petite owl the most darling, yet fragile, Cape Coral attraction.
The Burrowing Owl, one of the smallest owls in Florida, makes their homes in 8-inch tunnels in the ground called burrows typically found in open, treeless areas.
The festival, held in February to celebrate the beginning of Burrow Owl nesting season, focuses on educating the public about these small birds and how to keep them from becoming endangered with hands-on activities, diagrams and actual wildlife.
The festival is free though a $5 donation is requested for adults, with all proceeds benefiting the owls and other local wildlife.
This is truly an Instagrammable experience to pair with your Florida Instagram captions.
16. Sirenia Vista Park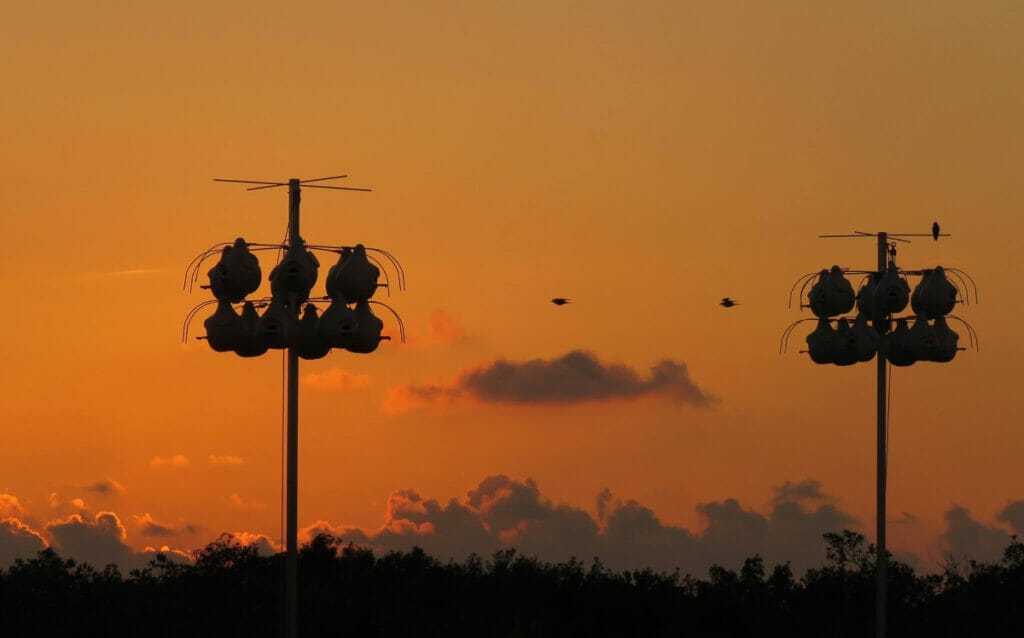 Manatees are a famous Cape Coral attraction and we have just the place for you to see them!
Sirenia Vista Park is an 8-acre waterfront environmental park, with a kayak/paddleboard launch. optimal for spotting manatees especially in the cooler months.
We recommend jumping on a paddleboard and making the short paddle out through the reserve and canals where you can float alongside the manatees while they graze.
The park has manatee viewing areas along the waterfront path where you can look for manatees from land if you aren't keen on getting in water.
Regardless of how to plan to look for these gentle giants, Sirenia Vista Park offers a quiet, relaxing viewing area that never seems to be crowded.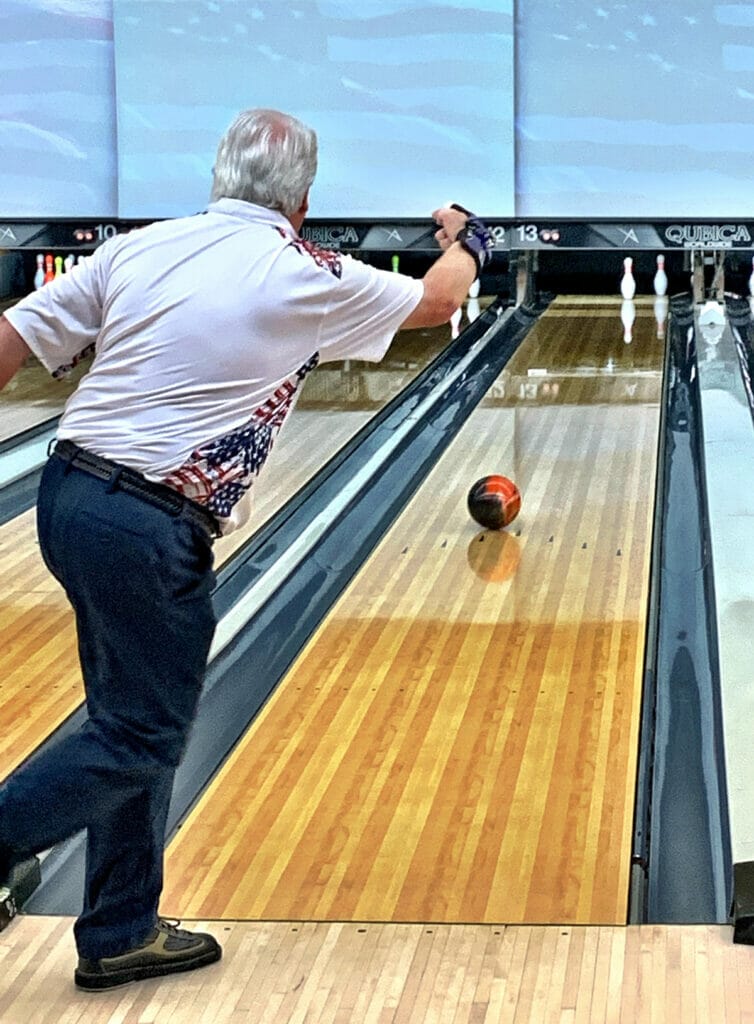 Need a rainy-day activity for your family in Cape Coral?
Pack up the kids and head to Headpinz for a day of indoor fun!
Start with a few games of family friendly bowling then send the kids to the arcade while you enjoy a few adult beverages at the bar.
Once the kids have blown through all their allotted arcade money, grab some menus and a table for dinner.
Don't be fooled by the bowling alley setting, the menu is filled with options for even the pickiest family members.
Headpinz should leave your family full and sufficiently tired, marking the end of another successful day of Cape Coral sightseeing.
Pin for later!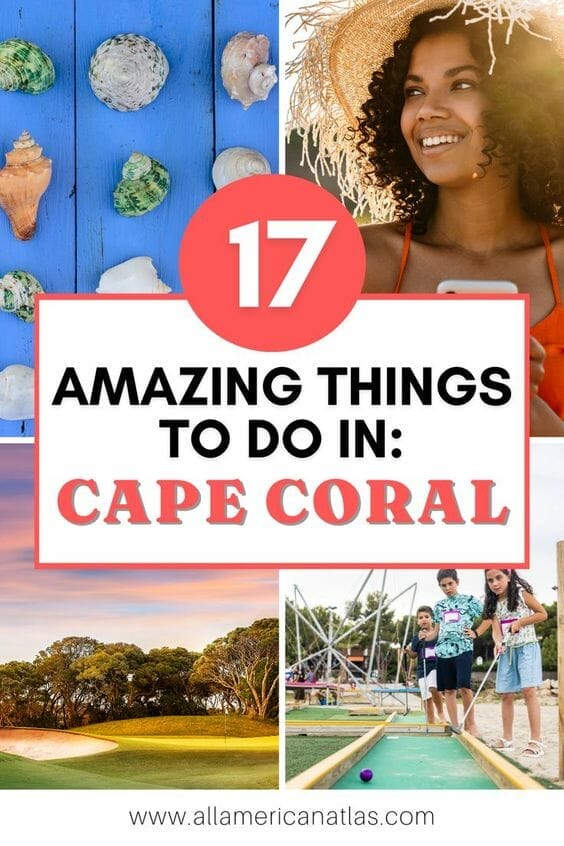 Get the All-American Travel Secrets!
Don't miss out on America's hidden gems!