Nestled in the southeast of Wyoming, Cheyenne is one of America's most frontier-inspired capital cities.

It was once an outpost built by railroads, but today it has grown into an amazing place to get back to your American roots and experience the warm welcome of Wyoming.

Finding the best things do in Cheyenne means embracing Wyoming's stories, history and culture that helps explain why Cheyenne means so much to residents and visitors alike.
Explore the best museums in Cheyenne to learn the origin stories of the area, get active in some of the best parks in Cheyenne, or snap some photos in front of some of Cheyenne's most famous landmarks to capture your travel memories.

These are 21 of the best things to do in Cheyenne to help you get inspired!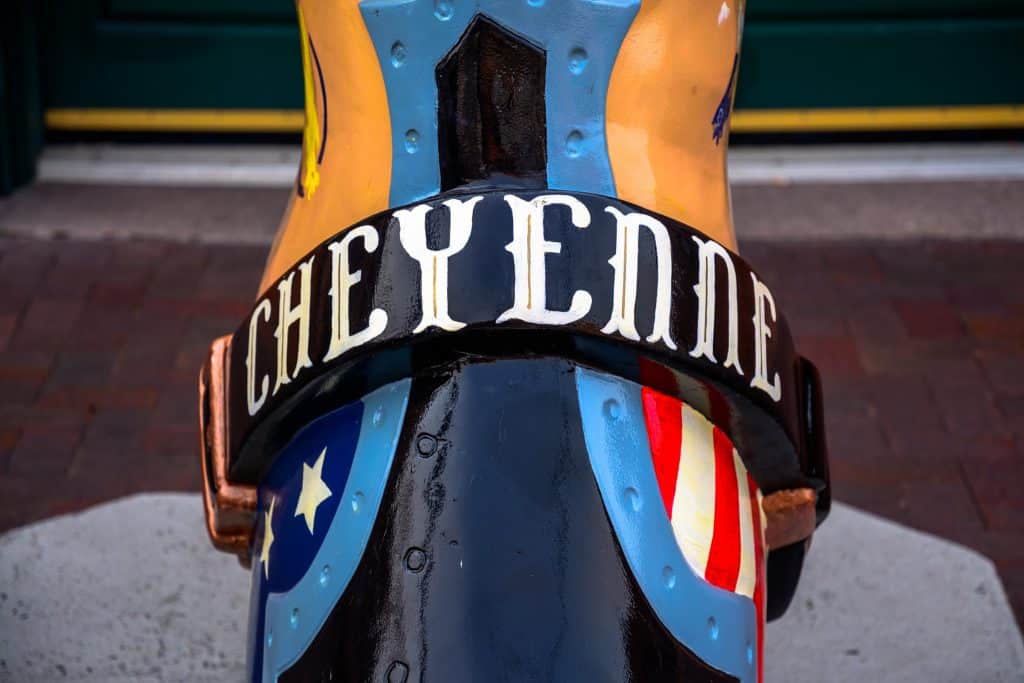 What to Pack for Your Trip to Cheyenne
Firstly, before you head off on your adventures, if you're coming for more than a day trip remember to purchase travel insurance through someone like World Nomads.
Travel insurance is one of the most often overlooked necessities for travel, but you'll be happy you have it if you encounter problems with loosing your luggage on the flight, issues at the hotel, or a cancelled trip due to illness where you can't make it to Cheyenne like you thought you could.
When it comes to packing, it depends on the season you're visiting Cheyenne.
However, a basic guide is to ensure you have a sturdy travel backpack like this one to hold your belongings each day, a reusable water bottle to keep you hydrated in the summer heat, and of course some walking shoes like these that will keep the blisters away as you explore.
If you're coming in the winter, temperatures can fall quite significantly and you may end up with snow, so don't forget your cutest snow hat, balaclava, and a really warm coat to make sure you can still enjoy yourselves.
Looking for things to do with kids in Cheyenne, Wyoming?
This travel game for the car is absolutely perfect for keeping them entertained, and I love these little Trunki suitcases for children's travel.
Getting around Cheyenne
Don't forget that it's much easier to see Cheyenne by car so you can get around on your own.
Rental cars are perfect if you're flying into the area.
We recommend using Discover Cars price comparison to find the cheapest deals.
Where to Stay in Cheyenne
There are a few considerations when it comes to booking somewhere to stay in Cheyenne, including budget and what part of the city you want to be in.
Here are a few suggestions of where to stay in Cheyenne with your family or significant other, broken down by budget.
Budget: Splashing Out ($150+ per night)
One of the best parts about Cheyenne is that the hotels are really affordable.
Even the "splashing out" option is only a few dollars over $150 usually, and for that you get a beautiful hotel close to downtown with an indoor swimming pool, refrigerator and microwave in each room, and a good breakfast included.
A family of 5 can fit comfortably in one room, and the customer service here is known for being outstanding.
Budget: Mid-Range ($100 – $150 per night)
If you're a fan of fresh, modern decor when it comes to your hotel, Tru by Hilton is it.
This is a clean, spacious, mid-range hotel that offers outstanding amenities including a delicious breakfast, free parking, and a grab-and-go station for snacks to take with you on the day.
The rooms have desks, flat-screen TVs, and even seating areas which means families have more room to spread out and enjoy.
Budget: Uh…on one! ($100 or less per night)
This hotel is unlike any other, located in a historic building in Cheyenne but being one of the best budget deals around.
The rooms are spacious, the piano in the lobby will make you feel right at home, and there's even a breakfast served off of real plates, not paper!
The staff is known to be helpful and friendly, and the decor will definitely make you feel like you're living your best Old West life.
Best Museums in Cheyenne
Whether you're hoping for the best things do in Cheyenne in bad weather or you just want to learn a little something, Cheyenne has some incredible museums that teach the rich stories of the West and what makes Cheyenne and Wyoming what they are today.
1. Wyoming State Museum
From covered wagons to Native American lifestyle to fossils found in Wyoming, the Wyoming State Museum is a fantastic collection of artifacts that preserves the culture and history of Wyoming and my top pick for what to do in Cheyenne, Wyoming.

It was established in 1895 and is completely free to visitors, making it one of the top things to do in Cheyenne.

You'll also find a children's hands-on exhibit that helps explain Wyoming's habitats – a real score for when you need something to do with the little ones!

One of my favorite things about the Wyoming State Museum is the amount of talks and activities it puts on for kids and adults alike.

From talks on historic firearms to Halloween trick-or-treating events, a love of Wyoming is at the forefront of everything this museum does.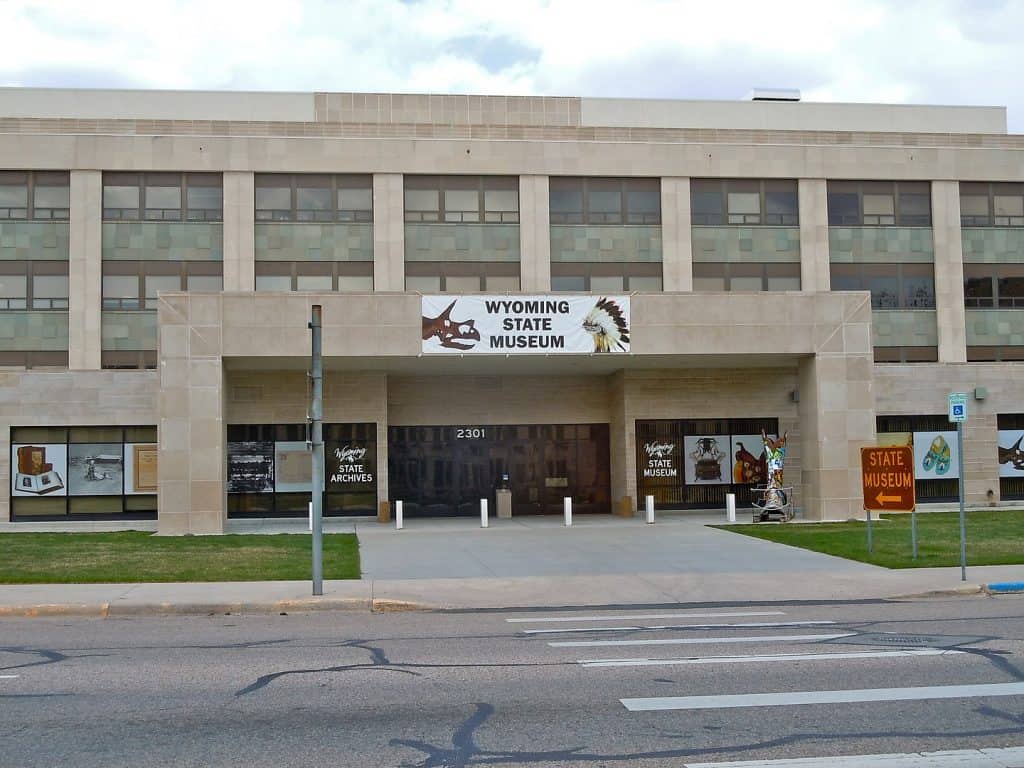 2. Cheyenne Depot Museum
Cheyenne and the history of railroads go hand in hand, and there's no better place to celebrate that than in the historic landmark of the Union Pacific Railroad depot.

The Union Pacific Railroad played a huge part in Cheyenne's history, which is part of what this museum is centered around.

Wander around the giant railroad model upstairs, learn the ins and outs of how locomotives actually work, and see some relics of train travel back in the day.

Cheyenne Depot Museum is located in downtown Cheyenne, right in Cheyenne's geographic heartbeat, and they put their location to good use as the plaza also acts as a place to hold events and other city goings-on. It tops my list of what to see in Cheyenne for new visitors.

Even from the outside, the depot is visually stunning and well-worth your time to drop by.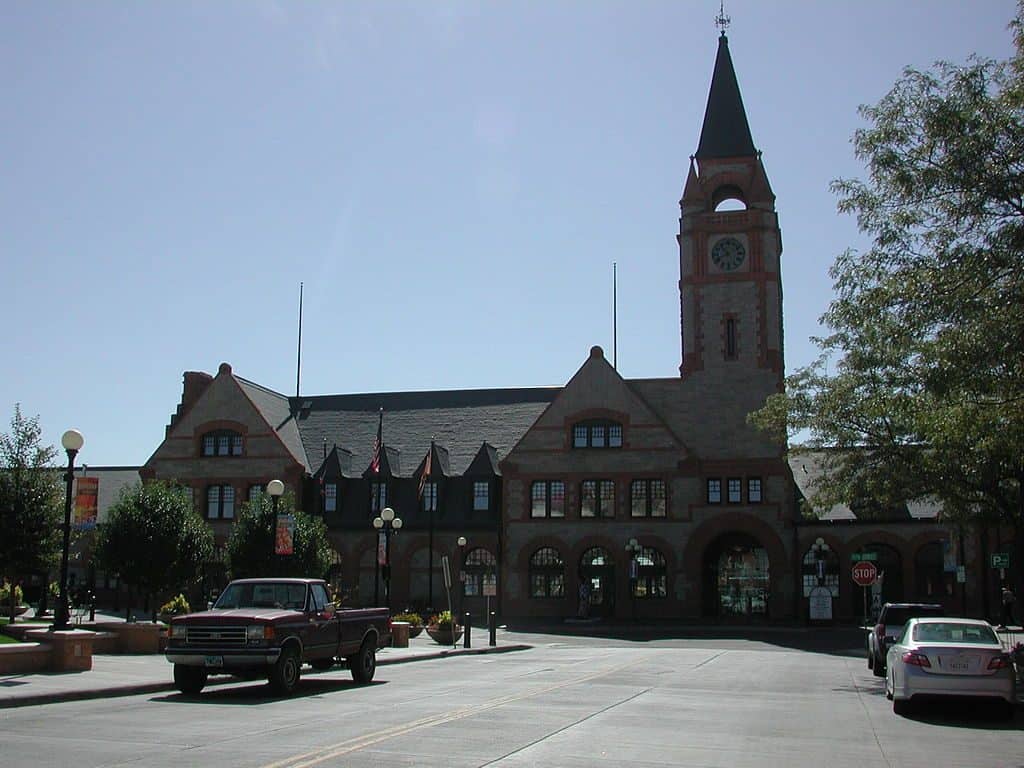 3. Cheyenne Frontier Days Old West Museum
Since its inception in 1897, Frontier Days is one of Cheyenne's premier events that helps visitors spend over a week celebrating America's West and the Western legacy.

But even if you don't visit during Frontier Days, you can still take part in the fun things to do in Cheyenne, Wyoming by visiting the Cheyenne Frontier Days Old West Museum.

I think the Frontier Days Old West Museum is truly one of the best things to see in Cheyenne if you're hoping to understand more about the culture and love for tradition that you'll find here.

Within the museum, you can keep it silly and play dress up to take photos of yourself on the frontier, or you can spend hours browsing Western artifacts and learning things like: what are the history of bison in the region?
How did Cheyenne Frontier Days get started?
And, what does a covered wagon look like? (they've got plenty!)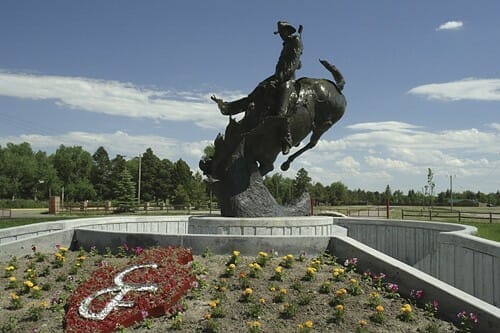 4. Nelson Museum of the West
Named for a military man who collected artifacts from the West, this museum has a large collection of military uniforms, cowboy artifacts, guns and taxidermy.

It's a super interesting stop while you're in Cheyenne if you're interested in exploring a different part of Western culture and getting up close and personal with the ways in which uniformed people would have dressed.

The museum was opened in 1998 and has continued growing since then. Get ready to see some saddles and spurs because this museum has them in spades!

Do keep in mind opening times for this museum, as it's closed in the winter months.
5. Cowgirls of the West Museum
It's not just the men who tamed the American frontier.
No, it was also the women – strong, courageous, independent women who went out and had their own stories of navigating the frontier.

At the Cowgirls of the West Museum, an awesome group of women have come together to retell the stories of these women of the past and celebrate all that they did for the West.

You'll find lots of historic memorabilia as well as artifacts and belongings of the "women of the west" in this point of interest in Cheyenne, and you'll also find really helpful volunteers who love to share these stories with the public.

If you happen to be in the area when they are getting together for a monthly luncheon, you are more than welcome to attend and get involved in the local community and learn more about what this great organization does.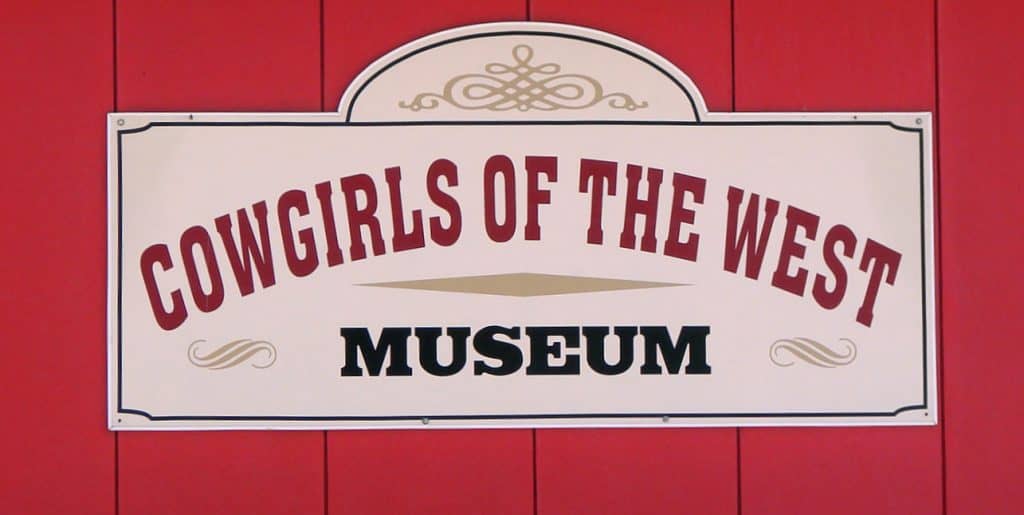 Best Outdoorsy Things to Do in Cheyenne
It would be a shame to not take advantage of the great outdoors in Cheyenne.
After all, its frontier past involved lots of Americans braving the elements and learning how to live peacefully with nature.

You won't necessarily have to figure out how to survive a winter here with no heating, but you can definitely get out into the outdoors and appreciate the best things to do outdoors in Cheyenne.
6. Cheyenne Botanic Gardens
Ready to get back to nature in Cheyenne?
The Cheyenne Botanic Gardens provide the perfect place to do just that.

Spend your afternoon slowly meandering through the gorgeous cultivated gardens when the weather is good, or take shelter in the Grand Conservatory featuring tropical plants when you want to feel some heat on your skin.

Enjoy the bonsai house for its charming plants, help the kids explore their own love of nature in the children's village, and point out all of the cacti growing proudly in the outdoor gardens.

In addition to regular visitor days, you can also take a class on everything from gardening to meditation within the peaceful grounds.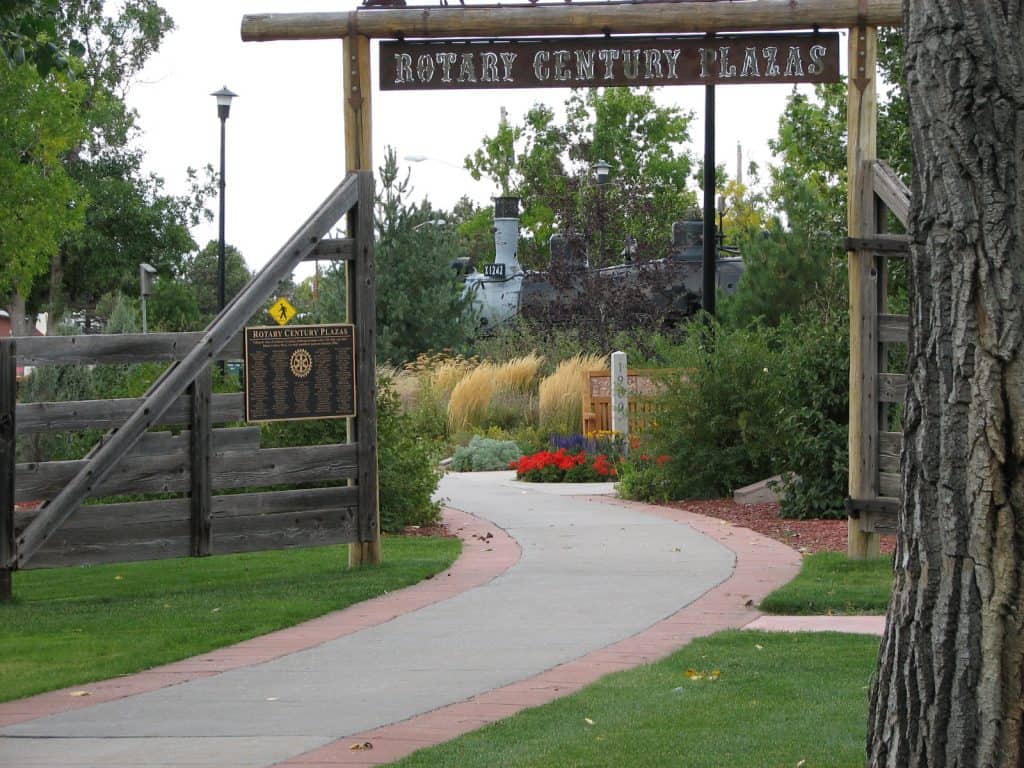 7. Cheyenne Farmer's Market
From June to October, the Cheyenne Farmer's Market takes over Depot Plaza and provides a fantastic space to do some shopping from 40+ vendors who come from all over Wyoming and Colorado.

In addition to fresh fruits and vegetables, you'll find breads, flowers, specialty local foods and more.

This is a fantastic way to support local communities and shop ethically, knowing that you're supporting small businesses and a locally minded way of life.
8. Lions Park
Lions Park is a fabulous local park featuring everything from canoe rentals to walking paths.

Find space to fish, play volleyball, let the kids run around in the open space, and use the grills to have a cook out.

Enjoy your peace and quiet under the cottonwood trees and breathe in the fresh air.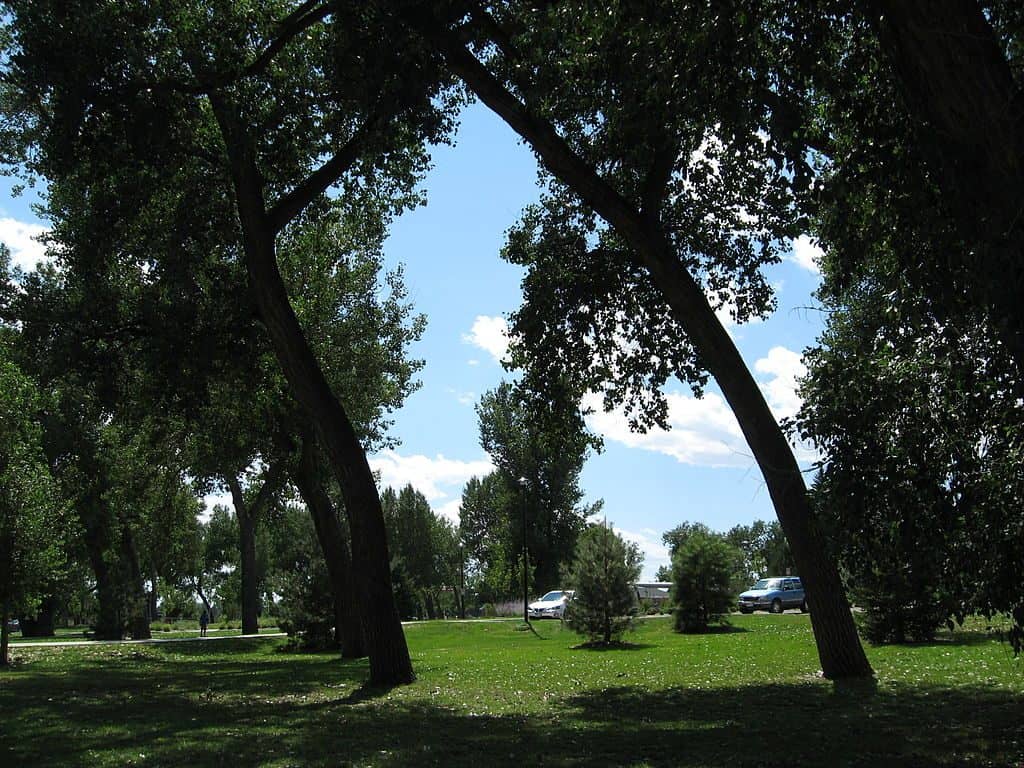 9. Holliday Park
While Hollliday Park is a great place to stretch your legs and let the kids play on the playground, the real draw for many people is the Big Boy Steam Engine within the park.

You won't want to miss a walk around this massive steam engine, complete with informational plaques to help you understand its use and history.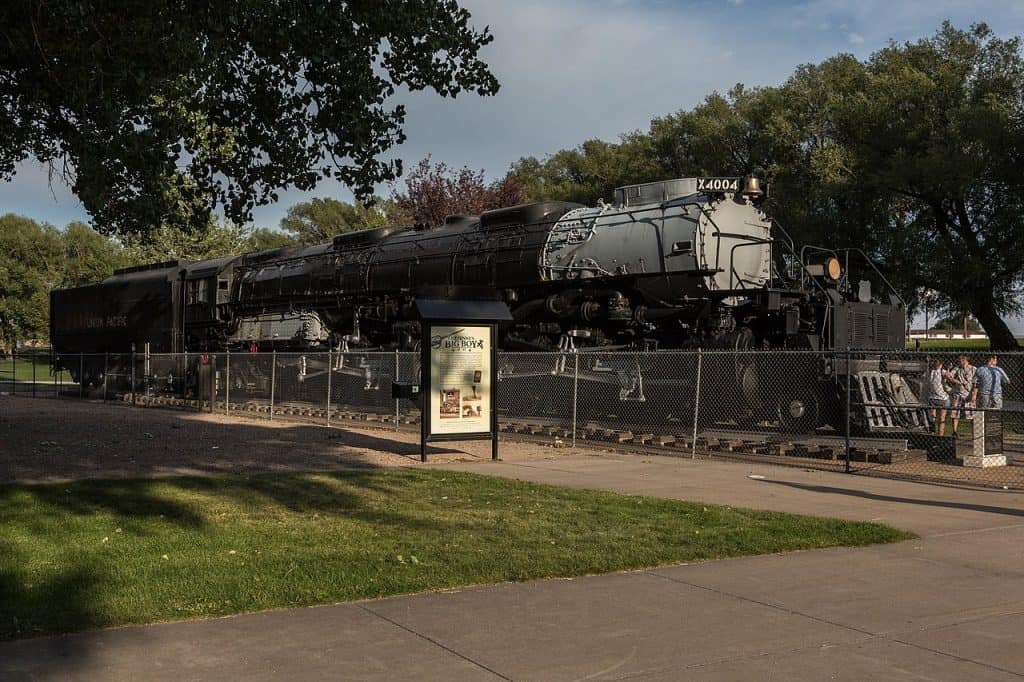 10. Mylar Park
In addition to nice walking trails and well-maintained paths, Mylar Park is a great place to go to practice your Frisbee golf skills as they've got their own Frisbee golf course.

In the summer, keep an eye out for the goats wandering in the pastures!
11. Curt Gowdy State Park
Curt Gowdy State Park isn't in Cheyenne, but at only 24 miles west, it's a fantastic day trip from Cheyenne when you want to explore America's beautiful landscapes.

There is so much to do and see, including boating and fishing in the three reservoirs.

There's also an archery range, plenty of space for hiking, regular horseback riding, and even spaces to camp and stay within the park.

Keep an eye out for wildlife like mule deer, plenty of types of birds, and chipmunks.
And most of all, take the time to reflect and appreciate the absolute gorgeous wilderness that remains untouched in this slice of heaven in Wyoming.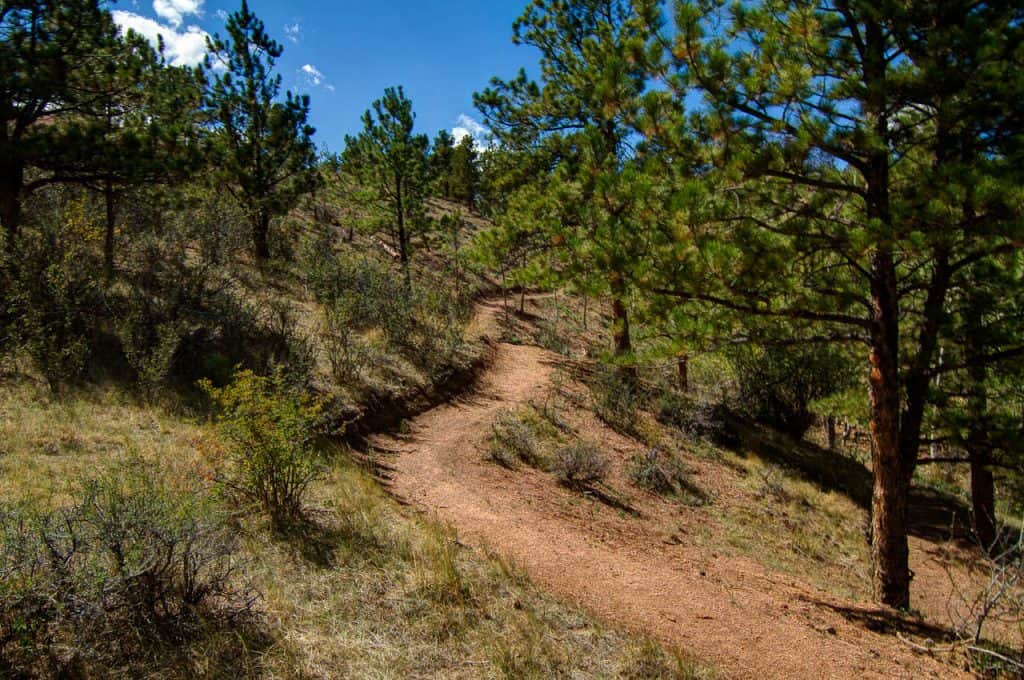 Best All-American Things to Do in Cheyenne
Cheyenne is one of the gateways to the frontier, and there's nothing more American than the American West.

Here are some of the best All-American things to do in Cheyenne to really embrace the inner cowboy in all of us.
12. Wyoming State Capitol
Some of the most important discussions and movements in America happened at the Wyoming State Capitol, including when Wyoming gave women the right to vote in its constitution – the first state to do so.

If you're going to embrace your American patriot when in Wyoming, a stop at the Wyoming State Capitol is definitely necessary.
Firstly, you should marvel at the beautiful recently restored building, and secondly you should take a self-guided tour through the historic building.
This is both one of the top tourist attractions in Cheyenne and a functioning capitol.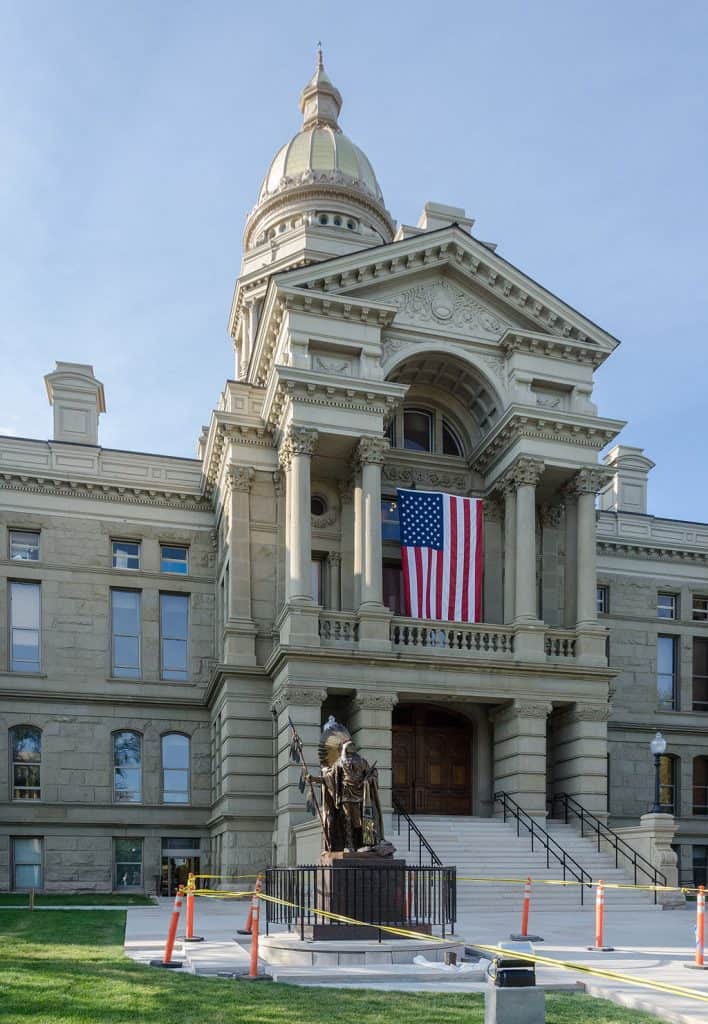 13. Visit During Frontier Days
The biggest festival of its kind, this amazing event in Cheyenne every July is truly a sight to see.

It's a day out at the rodeo like no other, and is a must-visit if you're in the area while it's on (and of course it would be almost impossible to miss it as it is so enshrined in the city).

See professional bull riding, explore the Frontier Days museum which has extended opening hours while the festival is on, wander around the Indian Village and bond with people from all over who have come to celebrate the ideals of the American West.
There's tons of information over on the Cheyenne Frontier Days website that you can check out.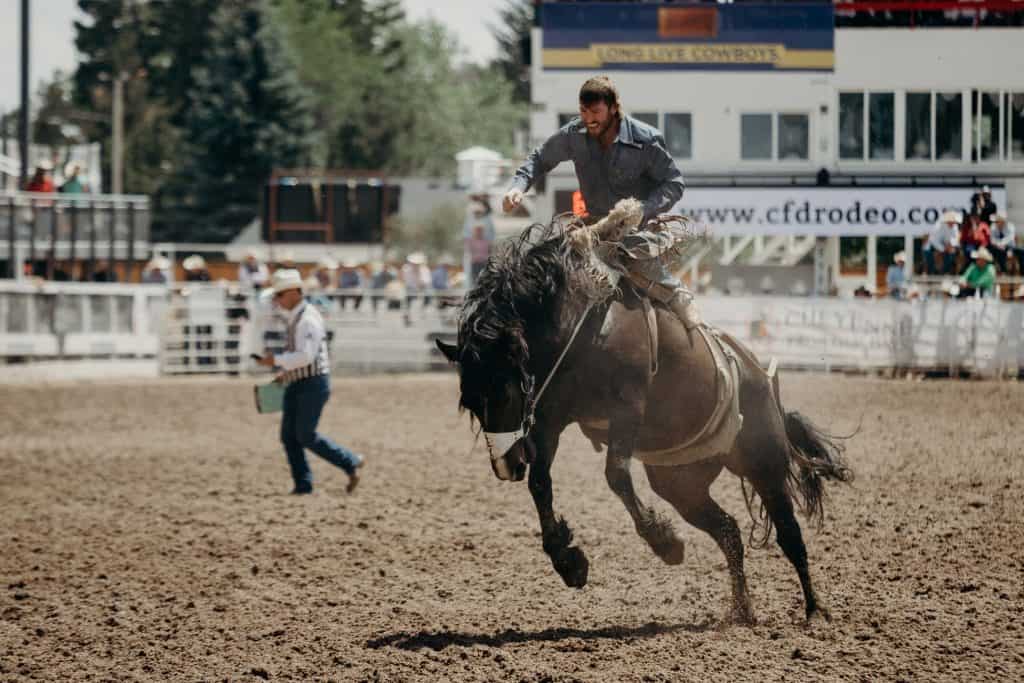 14. Terry Bison Ranch
The second largest bison ranch in all of America, the Terry Bison Ranch provides an awesome day out in Cheyenne for those who want to get up close to and learn more about bison and ranching.

You can go on a guided horseback ride around the ranch or take a train ride to feed the bison, all led by experienced guides who can tell you all about the history of bison in the West.

It's not a full day activity in Cheyenne, but an awesome All-American thing to do in Cheyenne for those who want to further embrace their inner cowboy.
15. Bit-O-Wyo Ranch
Located just a bit outside of Cheyenne, the Bit-O-Wyo Ranch is a family-friendly destination that has everything from trail rides to dinner nights to live music.

You can stay at the ranch and sleep in rustic cabins while enjoying the spectacular views, or you can visit for the day to take in all that the ranch offers.

My favorite are the cowboy campfire filled with songs, cowboy stories, and of course, s'mores!
Best Landmarks and Monuments in Cheyenne
Some things are just quintessentially "Cheyenne," and while you won't need to spend hours sightseeing in Cheyenne, you'll want to make sure you check them off your Cheyenne bucketlist.

Here are the best landmarks and monuments in Cheyenne to add to your trip.
16. Cheyenne Big Boots
Ready for an awesome Cheyenne scavenger hunt? Look up the Cheyenne Big Boots map here to see where the 18 giant boot statues are located around the city.

Each colorful boot was designed by a local artist and tells the story of some part of Cheyenne.

They're awesome photo opportunities, and you can call a number to get an "audio guide" of each boot when you're standing in front of it.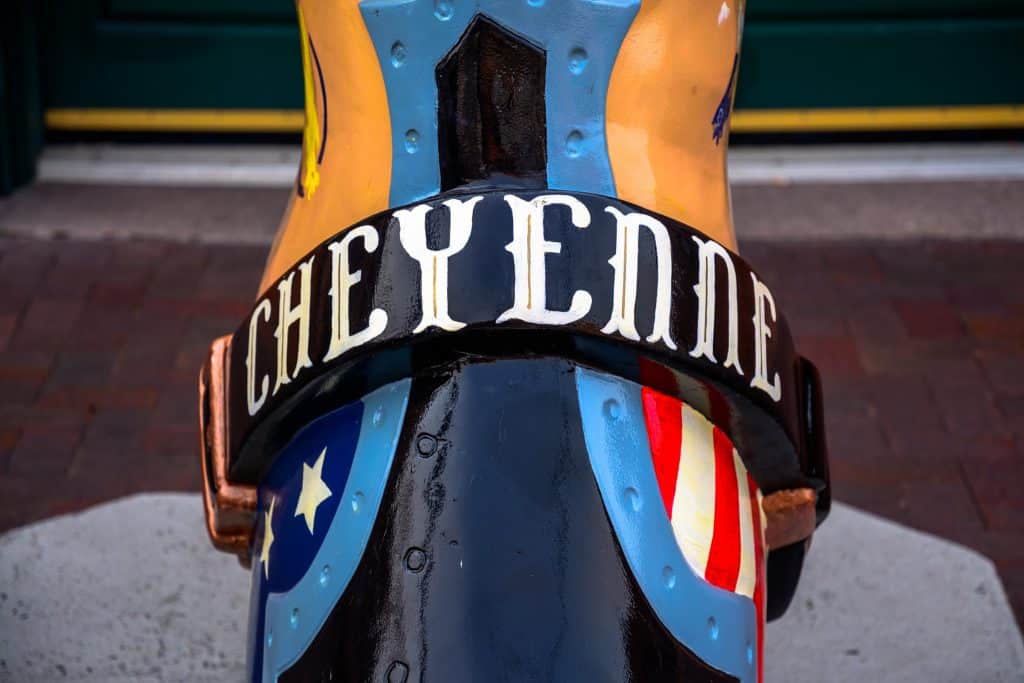 17. Historic Governor's Mansion
As opposed to the Wyoming Governor's Mansion which is the current mansion lived in by the Wyoming Governor, the Historic Governor's Mansion was the previous residence of past governors until 1976.

You'll be taken in by the giant columns out front and the lovely brick work, and today it's operated as a historic house museum with different rooms being decorated to reflect different time periods in Cheyenne.

Even if you don't have time to go in, it's a beautiful building to walk past that adds to the charm that oozes out of every part of Cheyenne.
18. Cheyenne Street Railway Trolley
For a different perspective on the local landmark and to ride on a landmark itself, I'd recommend the Cheyenne Street Railway trolley, which is well-loved by visitors and takes you around many of the major sites.

The guide will take you around awesome places like the Capitol Building, the botanic gardens, plenty of museums, local landmarks, and more – and, you can turn it into a "hop-on and hop-off" tour by getting off and exploring an area and then hopping on the next trolley 90 minutes later.

It's often hard to get the lay of the land somewhere when you're brand new, so this is an excellent choice for visitors who want to understand how the city all fits together while also getting some fantastic cultural background and local advice.

They also offer special tours at certain times of the year, like ghost tours around Halloween season.
Things to Do in Cheyenne Indoors
Sometimes, the weather in Cheyenne isn't exactly hospitable to sitting in a park or wandering around downtown.

You have to take the good with the bad, and when the weather leaves much to be desired, the best thing you can do is head indoors!

In addition to the best museums in Cheyenne mentioned above, here are two of my favorite things to do in Cheyenne indoors when you need them.
19. Cheyenne Civic Center
Looking for stuff to do in Cheyenne in the winter?
I absolutely love the Cheyenne Civic Center for a place to see visiting shows and Cheyenne events from around the country.

Not only is it a gorgeous modern with three levels, but it's really easy to get to and near many other Cheyenne Wyoming attractions.
It also has a nice local vibe.

Book tickets to an event on the website at any point, and watch out for quirky events like rodeo pinball, or opt for a lively singalong event to one of your favorite movies.
You can also see more emotional performances that come to the area like The Color Purple.
20. Frontier Mall
Frontier Mall has everything from Shoe Carnival to Gamestop to Chick-fil-A – a place for you and the family to shop and enjoy a bite to eat in-between all that spending. It's a great option for things to do near Cheyenne, Wyoming.

It's not an incredibly large mall, but if you need somewhere enclosed to get a bit of shopping done or walk around for a bit, it'll do the trick!
Featured Image: Combination of 1. Cheyenne, Wyoming, USA. dconvertini [CC BY-SA 2.0], via Flickr and 2. A photo by Joseph Keil, via Unsplash
Get the All-American Travel Secrets!
Don't miss out on America's hidden gems!