What's not to love about Winchester?
This small city in the north of the state is the favorite weekend escape of many people in Washington DC for good reason!
From great food to historic finds, craft breweries to rolling vineyards, and outdoor pursuits to unique museums, Winchester is the perfect place to unwind.
The most popular time to visit is in May when the famous Shenandoah Apple Blossom Festival takes place, but you'll be sure of a great time whenever you visit.
Whether you're searching for historic architecture and Civil War history, or small-town charm with city culture, here are the best things to do in Winchester, Virginia
Hey! Looking for more expert Virginia guides? Check these out!
Getting around Winchester
Don't forget that it's much easier to see Winchester by car so you can get around on your own.
Rental cars are perfect if you're flying into the state!
We recommend using Discover Cars price comparison to find the cheapest deals.
Where to Stay in Winchester
From renovated VRBOs to luxe hotels, these are the best places to stay in Winchester.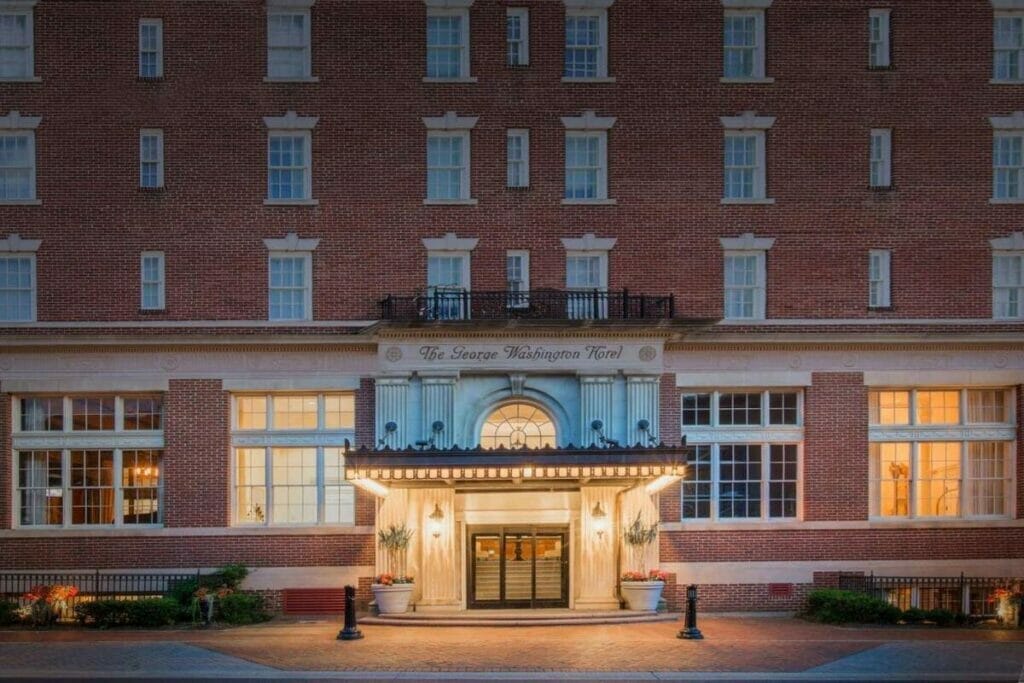 (Hotel) The George Washington – A Wyndham Grand Hotel : Spacious rooms and a perfect location, what more could you want at your Winchester hotel? Guests love the hotel bar and taking full advantage of the spa services at the hotel.
(VRBO) Upscale Historic Home: Experience all of the unique charm Winchester has to offer with this upscale modern home located just 10 minutes away from all the top attractions. With 3 bedrooms and 2 bathrooms, this is the perfect rental for a family looking to explore the natural beauty and rustic flair in Winchester.
Head to the Old Town, the hub of Winchester attractions.
In fact, if you're only in town for a day, the Old Town is where you'll find many of the must-visits on this list!
The main street for the Old Town is pedestrianized, so you can wander along the mall browsing some of the 60 shops, 30 restaurants, and multiple museums and historic areas!
Many of the town's annual events take place here too, from the Shenandoah Apple Blossom Festival in May to the Chocolate Escape in February!
So before you visit, check to see what fun holiday festival you could take part in!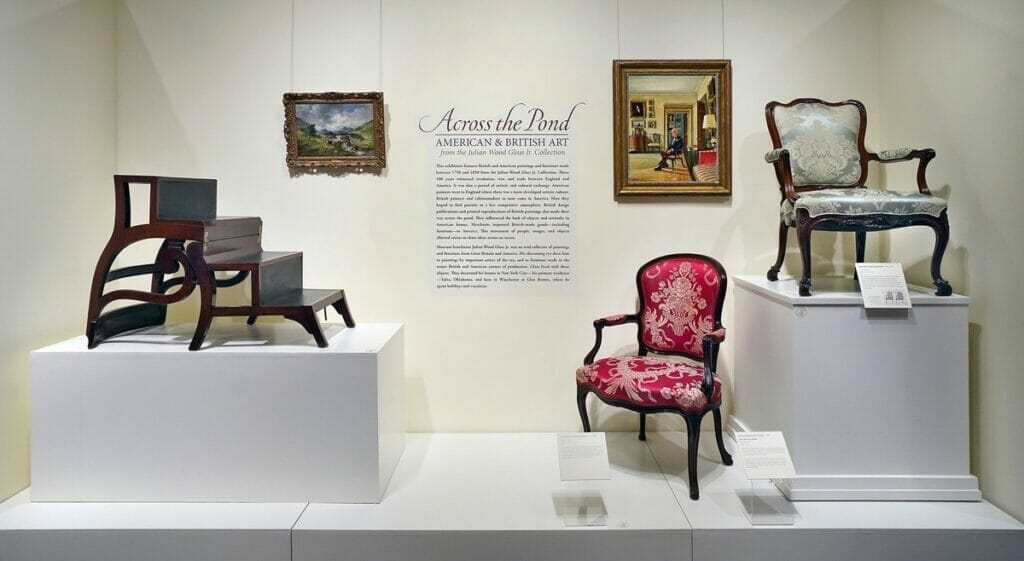 This charming museum is great to pay a visit to when you're in town.
The house, gardens and the museum itself will give you insight into the people and history of this region.
Be sure to check out the R. Lee Taylor Miniatures Gallery, a huge collection of perfectly furnished miniature houses and rooms!
It's located in Winchester's biggest open space, which makes it perfect to visit with kids who need to blow off some steam!
The gardens are also delightful, with a water garden, Asian garden, traditional knot garden, and more!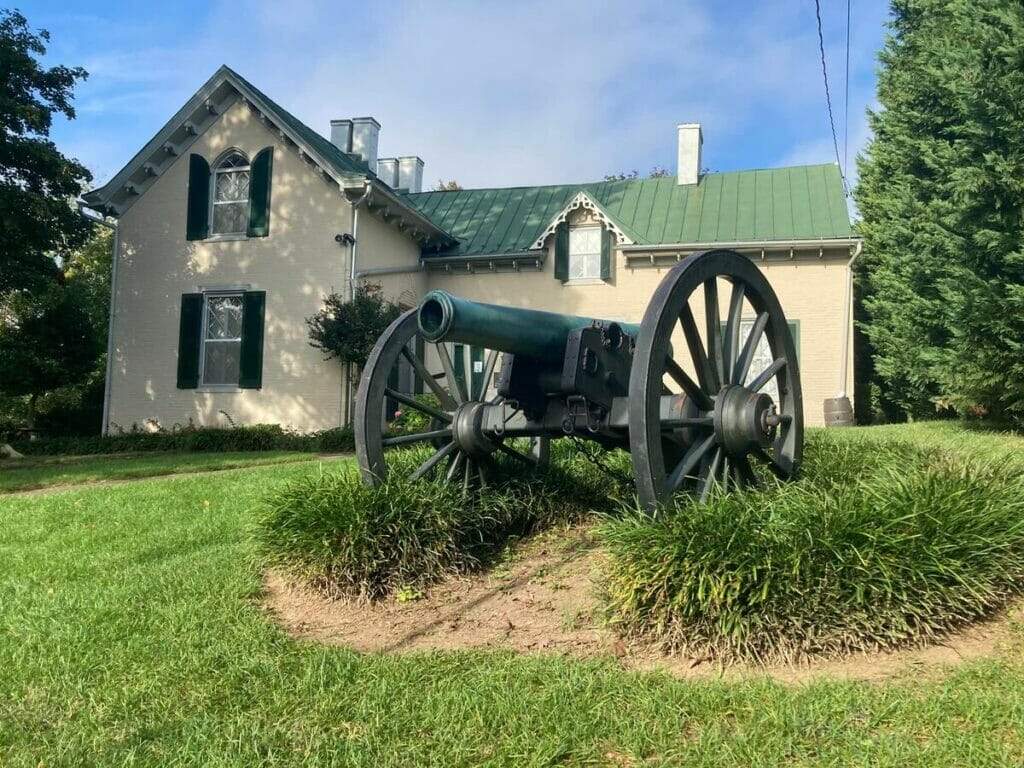 A must-visit for anyone interested in Civil War history, Stonewall Jackson's Headquarters will give you a real sense of what Winchester was like during that time.
See where Jackson made his plans for the Shenandoah Valley campaign, and view the collection of Jackson artifacts, including his prayer book!
Jackson and his family lives in the house from 1861 until the following year when he left to begin the Valley Campaign.
He was so taken with it that he planned to make it their 'Winter Home' after the Civil War!
Fun fact: one of Jackson's descendants was Mary Tyler Moore, who helped fund the restoration of the house and turn it into a museum.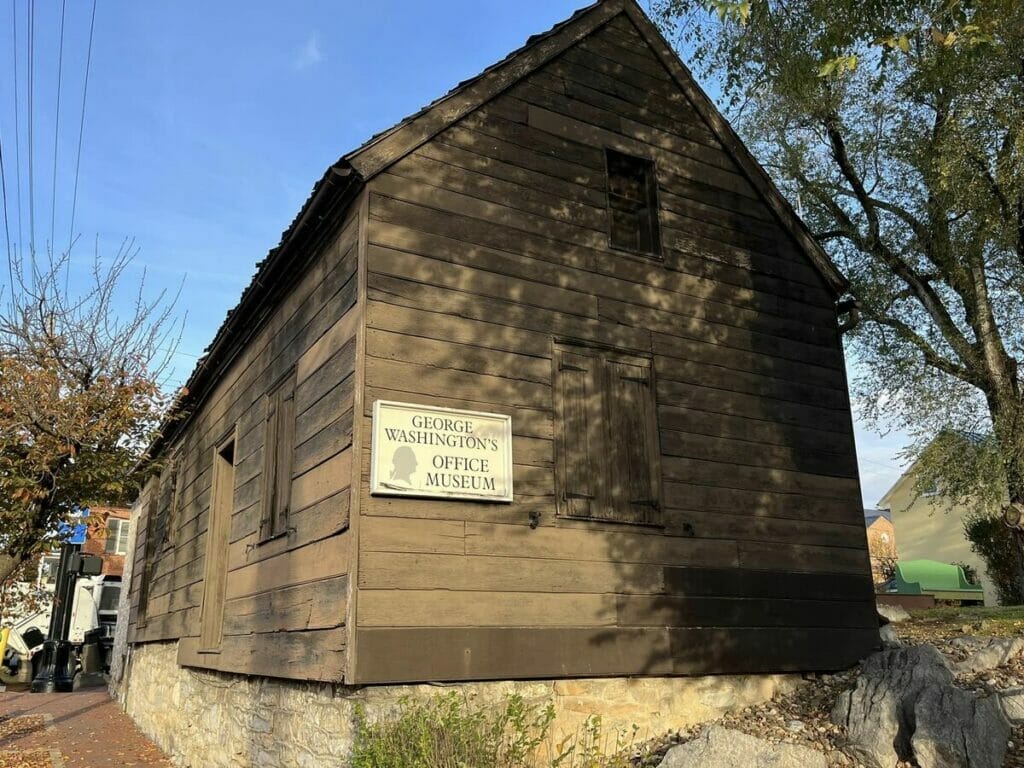 Full disclosure: Washington wasn't a fan of Winchester.
But let's face it, a lot has changed since he was in town, so on this matter, I think we can disregard his opinion!
Our first President lived and worked here at a key point in his career in the 1750s, while he was building Fort Loudoun.
Visit the museum, and the little log cabin where Washington worked, to see local artifacts and some of Washington's possessions.
The map of Winchester in 1755 is fascinating!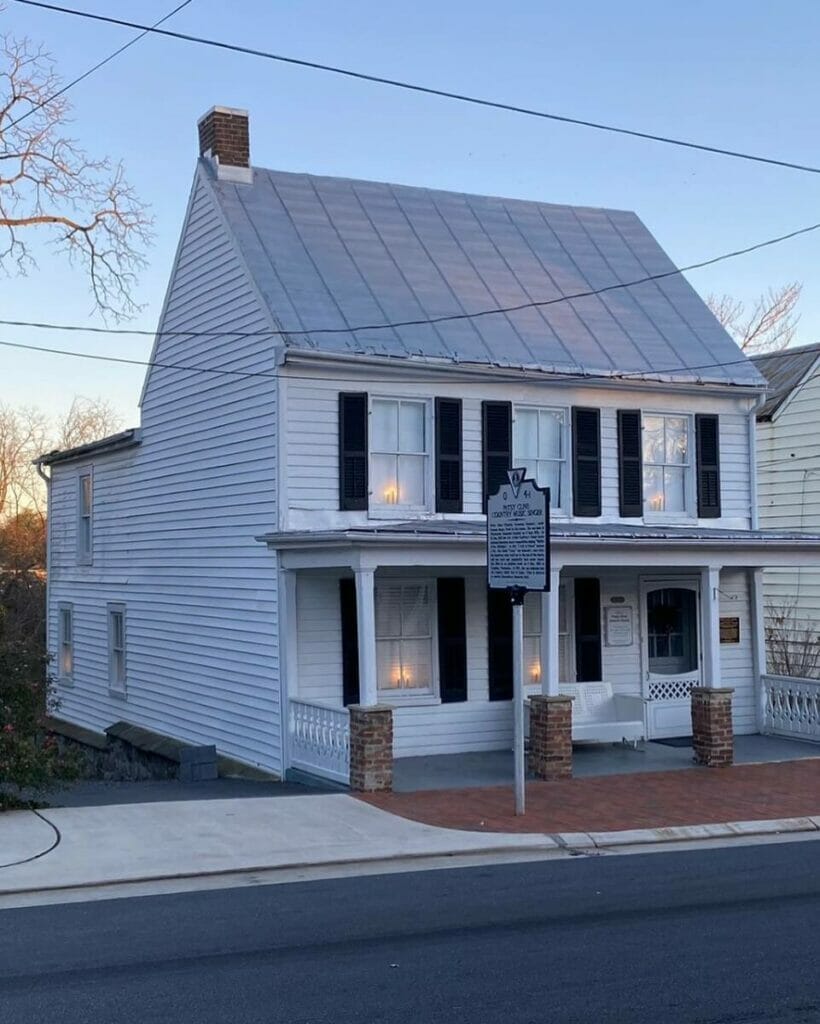 The iconic Patsy Cline grew up in Winchester, and one of the most popular things to do in Winchester is to visit her house!
Now converted into a museum, visit the Patsy Cline House to discover more about the singer's life and the music industry.
Be sure to take advantage of the tour guides' knowledge as they show you around – they have loads of stories to tell!
Patsy's fans can also go to Shenandoah Memorial Park to pay their respects at her gravesite.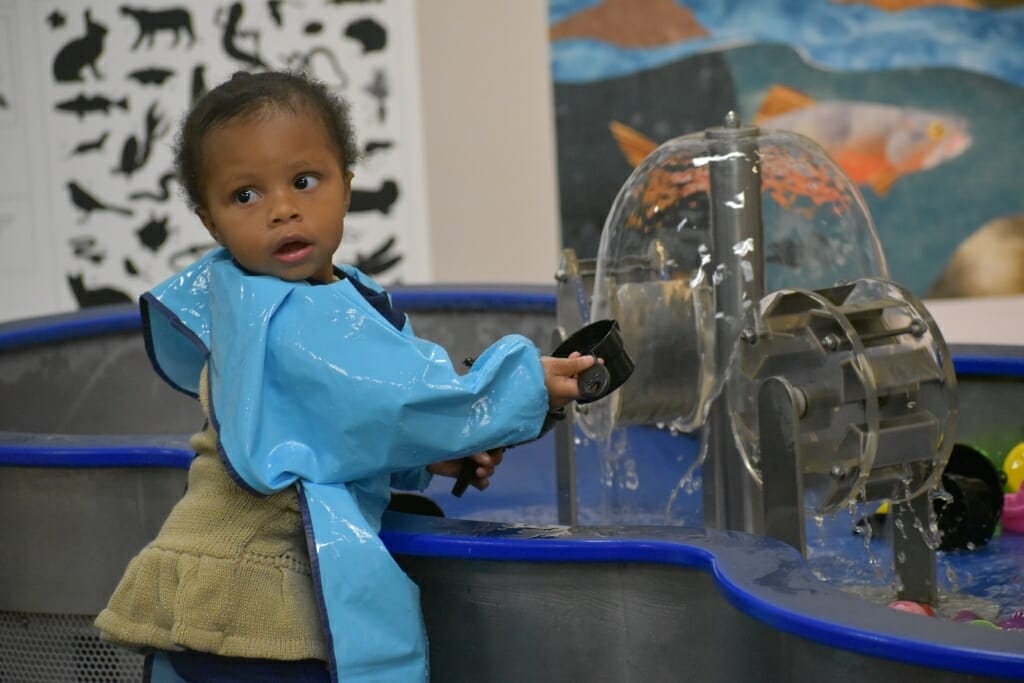 A visit here is top of the list of fun things to do in Winchester if you're visiting with kids.
Explore all four levels of the interactive museum, and enjoy the exhibits and activities together as a family.
Kids can play at being builders, vets, and doctors, plus have fun with messy play at the water stations.
This is a great way of encouraging kids to learn about things, without them realizing they're learning!
Don't miss the views from the sensory roof garden!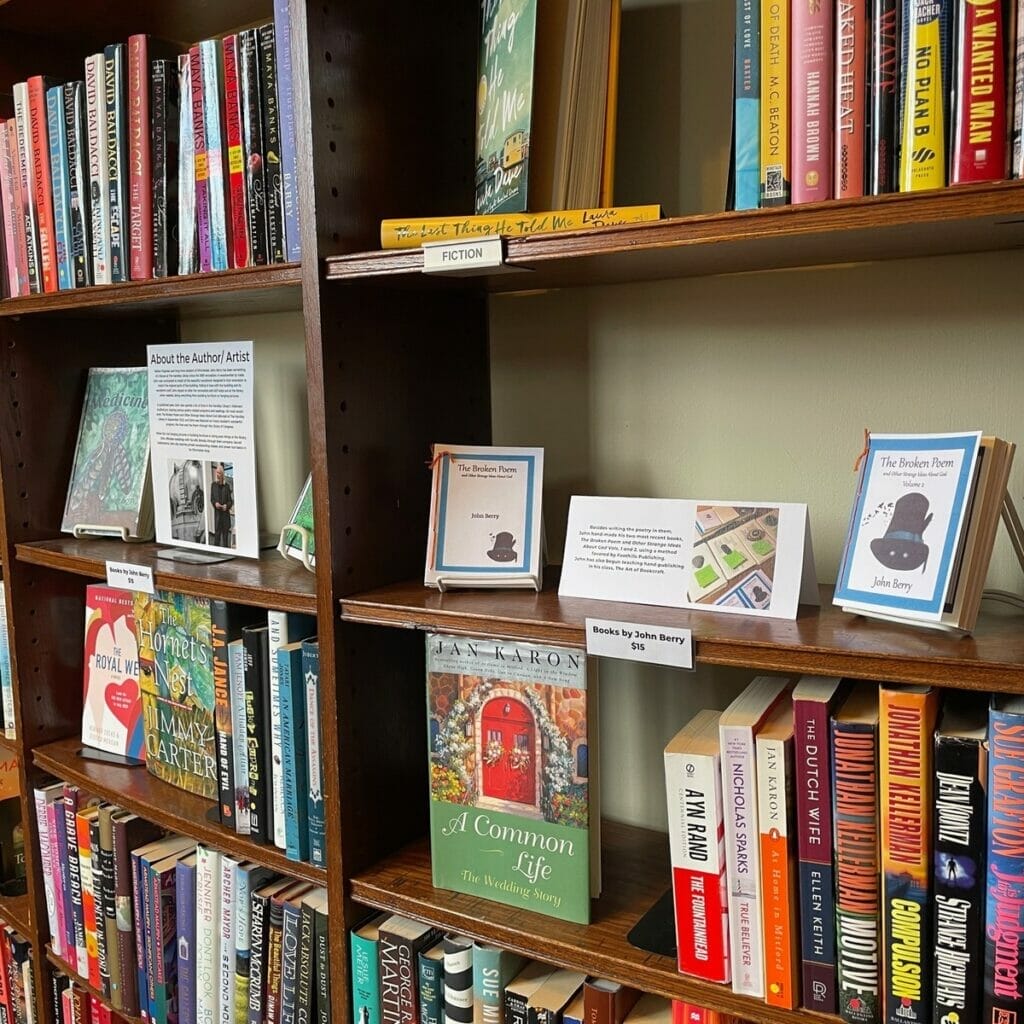 You'll love the awe-inspiring architecture of the Handley Library, named for Judge John Handley who bequeathed Winchester money to build a free library for the city.
Build in 1913, the exterior was designed to look like an open book, and it's a very picturesque addition to Winchester's downtown.
Climb the stair inside to take a closer look at the stained-glass rotunda of the library dome.
Of course, you can also take out books from the library!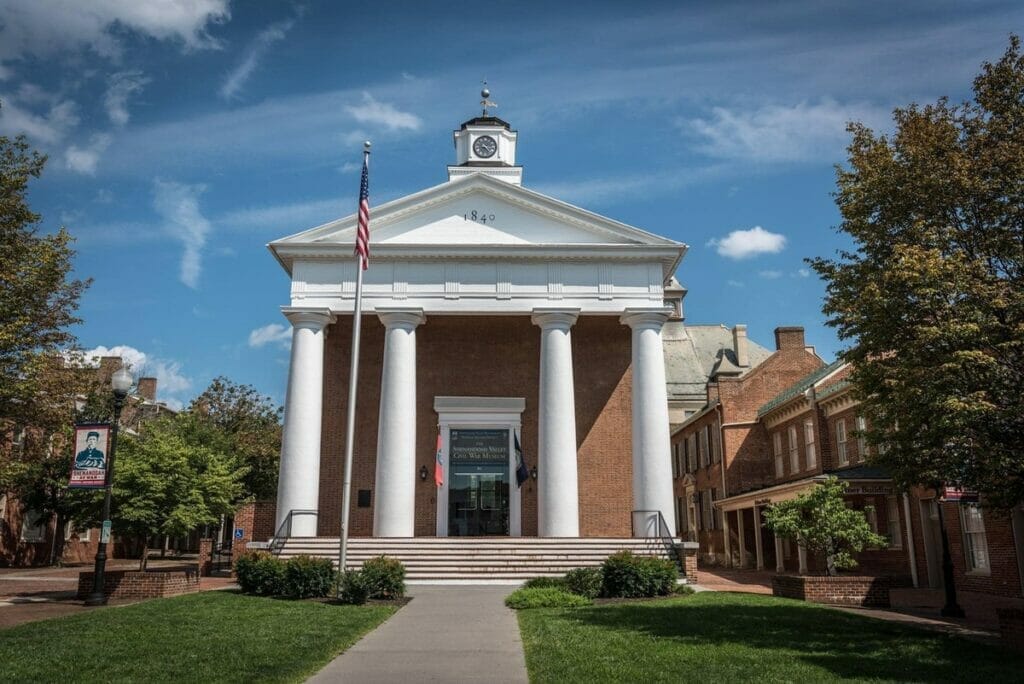 Winchester holds the honor of being the town that changed hands the most during the Civil War, and with all that change you know there will be some fascinating history to discover!
Head to the pedestrianized section of the Old Town to visit the Civil War Museum.
Housed in a courthouse that was requisitioned as a hospital and prison during the war, the museum holds over 3,000 war artifacts.
Be sure to check out the graffiti written by civil war soldiers!
If you're visiting on a weekend in the Spring or Summer, head over to the Kernstown Battlefield.
It's one of the most popular Winchester activities, perhaps because of the importance of the two battles but also because of the excellent visitor center.
Walk the trails around the battleground, and tour the 1854 house where the Pritchard family sheltered during the fierce fighting.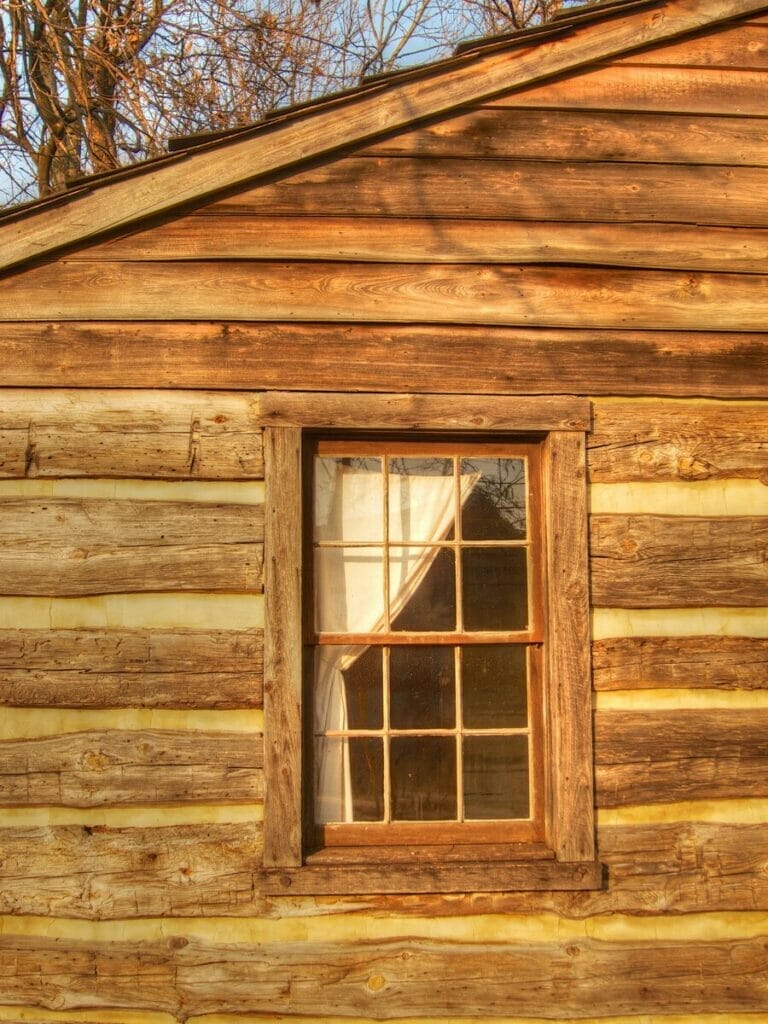 Fancy visiting the oldest home in Winchester?
Head to Abram's Delight!
It was built in 1754, making it host to a whole lot of history over the centuries.
Abraham Hollingsworth was an early settler and traveled along the Wilderness Trail, settling in Winchester. Abram's Delight was also the area's first Quaker House.
On your visit, you'll get an educational and eye-opening glimpse at what life was like for those early settlers. Be sure to check out the restored log cabin too!
Head to the pedestrianized mall in the Old Town and see a show at the Bright Box Theatre!
Whether you like comedy, music, a good old-fashioned murder mystery, or even a salsa night, you're guaranteed to find something you like at the Bright Box.
Winchester's cozy independent theater opened in 2013 and has been entertaining the city ever since.
The shows are all very popular, so book early!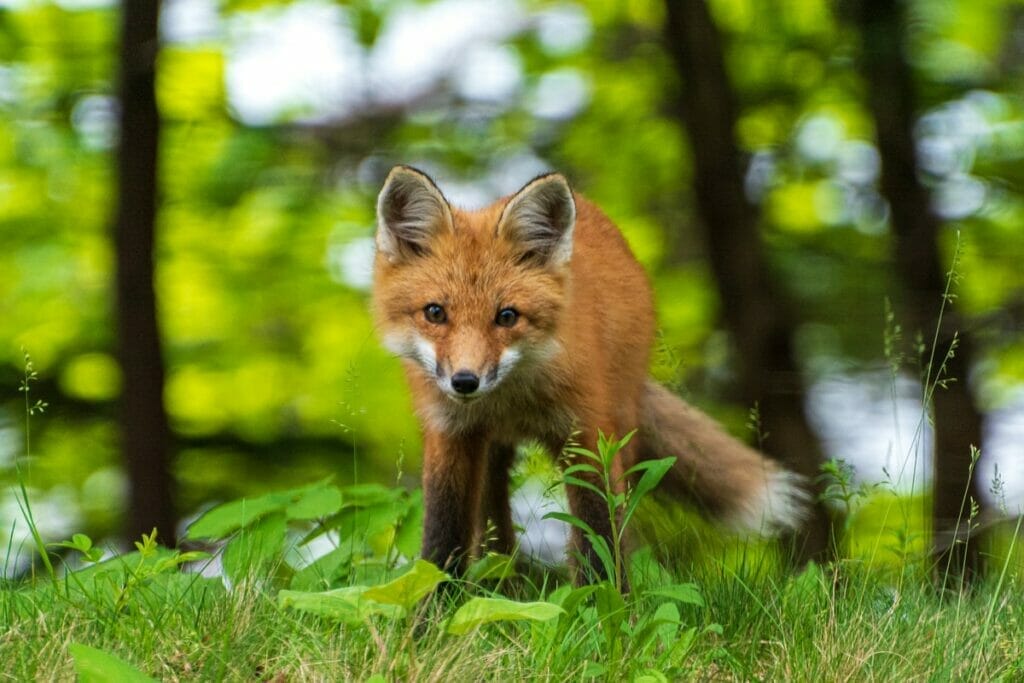 A great place for a historical day out, this National Historical Park was created to preserve some of the important sites in the Shenandoah region.
To start your day, head to the Visitor Contact Station in Middletown which has lots of displays to guide you.
Take a ranger led tour of the 1797 Belle Grove Plantation House, then walk the self-guided trail to the location of the Battle of Cedar Creek.
It's fair to say that the Civil War had a huge impact on this area, so it's important to acknowledge that on a visit to Winchester and the Shenandoah area.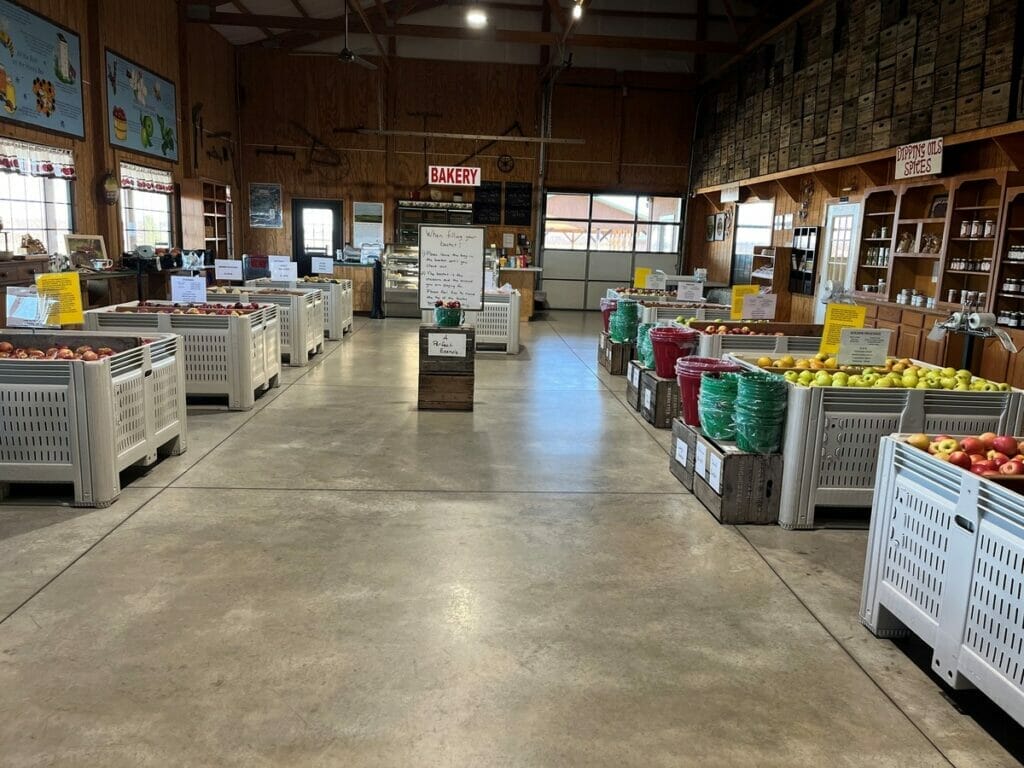 Head to the Orchards for a chance to embrace your inner farmhand!
You can't beat knowing exactly where your produce came from, and at Marker Miller, you can pick your own produce, from fresh fruit to delicious veg.
All with the beautiful mountains as a stunning backdrop.
Check out the farm market too – you can purchase delicious items such as fudge, cider, and even their famous apple cider donuts!
If you visit in May this annual event is one of the best things to do in Winchester.
Head to the Old Town and enjoy the Apple Blossom Carnival, listen to the marching band, and watch the parade with Miss Apple Blossom!
You'll be glad to know that a big part of the festival is centered around food and drink, with stalls and restaurants running special events.
Talking of running, if you're feeling active you can take part in the 10K race that is held as part of the festivities!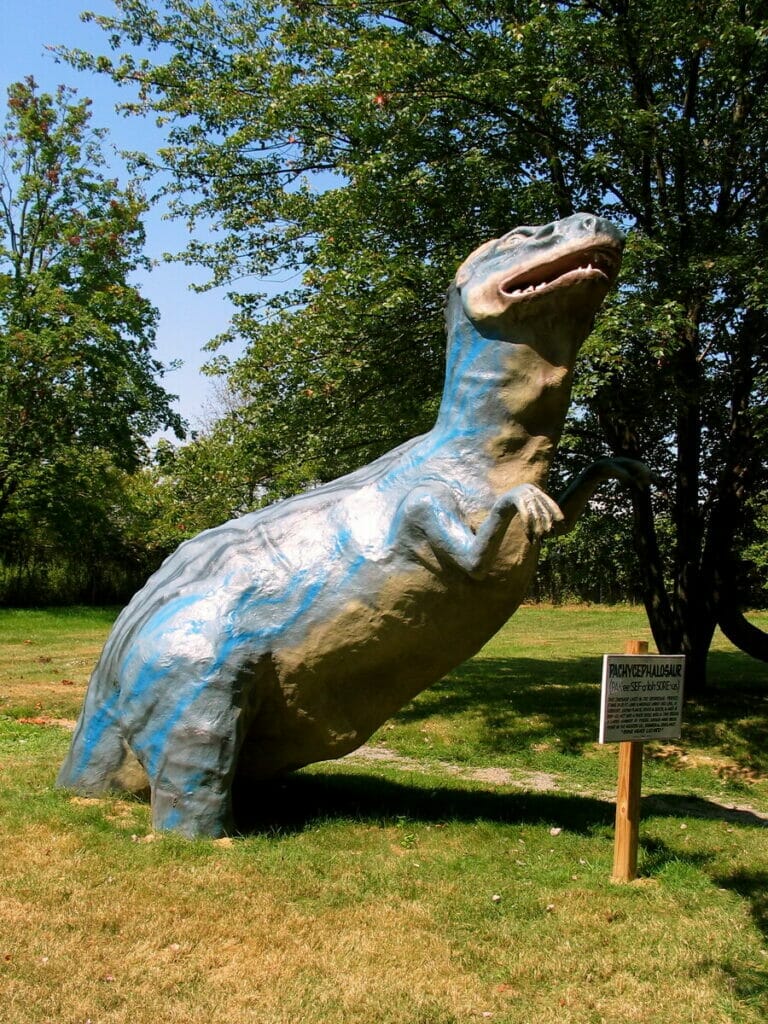 A must-visit for any budding paleontologist, Dinosaur Land is an eccentric roadside attraction just outside of Winchester.
Every kid goes through a dino-mad phase, right?
If yours are right in the middle of that phase, make sure to head here to see the 50-plus models of dinosaurs.
Remember, you're never too old to have a favorite dinosaur! (Mine's a Triceratops, thanks for asking.)
Be sure to check out the huge gift shop, particularly if you're visiting before the holidays – they have gifts for everyone!
If you love horses and you're looking for outdoors stuff to do in Winchester, a visit to the Rocking S Ranch is a must!
In the scenic hills of the Shenandoah Valley, the Ranch is the perfect place to unwind, explore the scenery, and learn a little bit about the history of the area.
The trails follow routes used by troops on both sides of the civil war, so you'll be stepping back in time on your ride.
The Ranch has routes and lessons suitable for all abilities, so grab a riding helmet and head for the hills!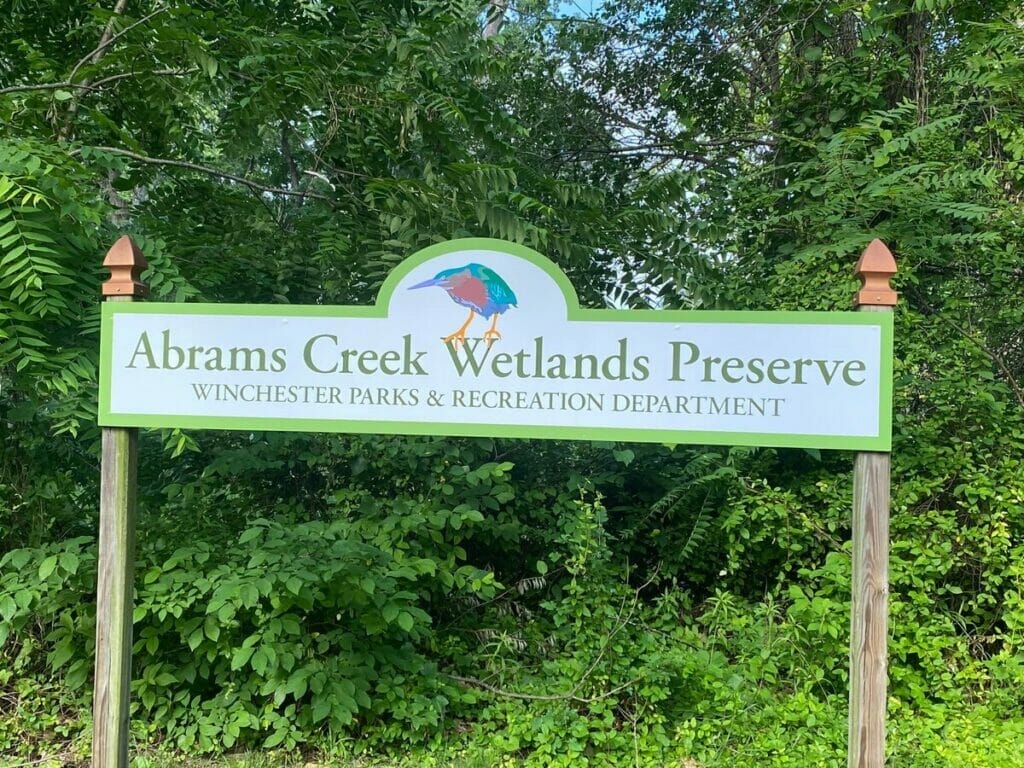 A short drive away you'll find this 25-acre park, perfect for nature lovers!
Explore using the gentle one-mile multi-use trail, great for cycling, walking, or even jogging!
The wetlands are a mixture of marsh and swamp and provide a home for a multitude of flora and fauna.
There are over 300 species of plants and 180 species of birds to be spotted! A twitchers paradise!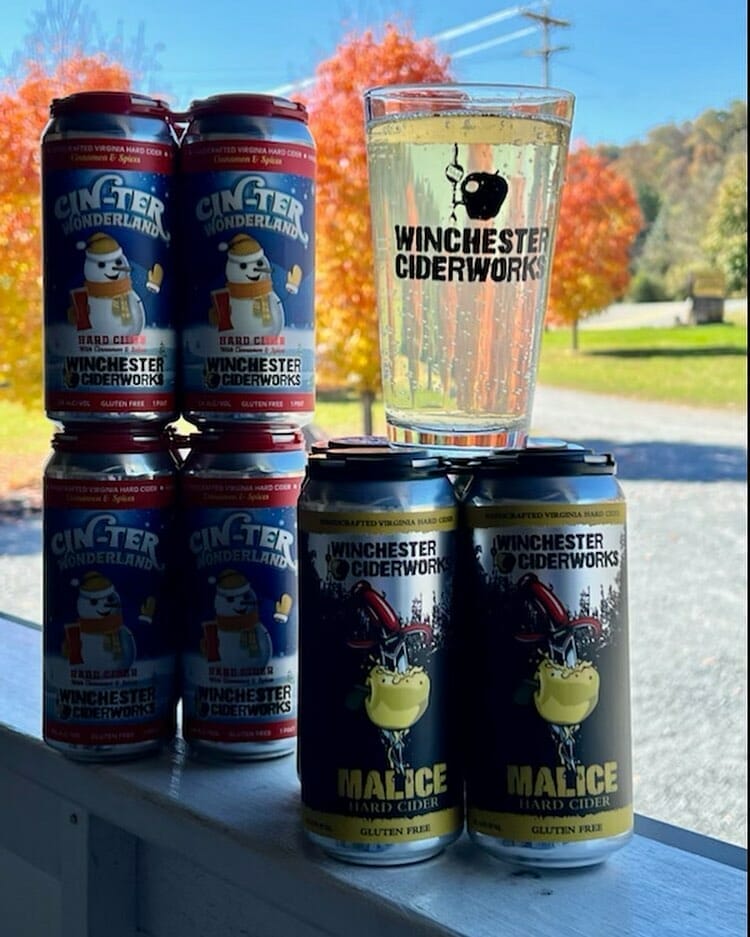 One thing you'll notice on your trip to Winchester is the importance of apples to the town!
From the Apple Blossom Festival to the amount of cider on sale, there's no doubt that the legend of Johnny Appleseed runs deep here.
One of the best places to quench your thirst is Winchester CIderworks, a traditional press with a modern twist.
And when we say cider, we mean hard cider – English style! (ie. Don't give it to your kids!)
Malice is their award-winning flagship cider, but it isn't their only hit.
Why not try 522, an apple and blackcurrant cider inspired by the English pub classic 'cider and black'.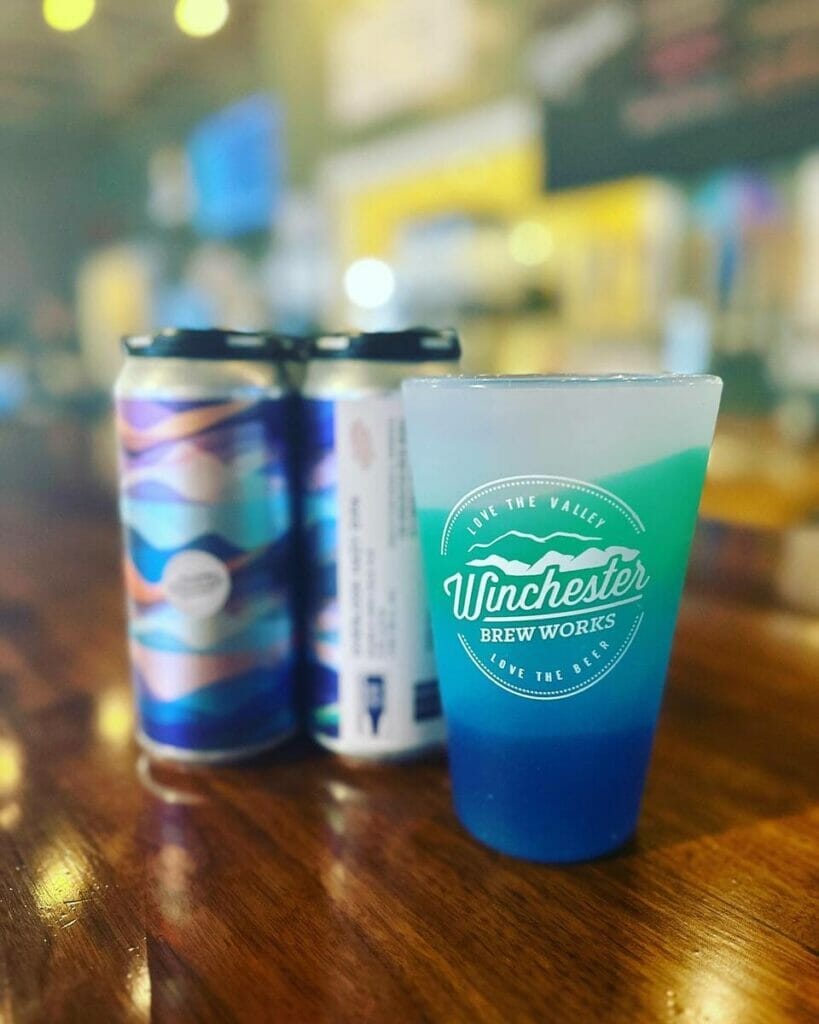 If cider isn't your thing, head to one of the many brewing companies Winchester has to offer, including Winchester Brew Works.
A member of the Shenandoah Spirits Trail, you can sample any of the 10 craft beers on tap in their spacious and family-friendly bar.
Bring your own food, or have it delivered to you at the taproom – they're very laid back!
We aren't sure where to start with the menu – perhaps the Honey Apple Ale (sounds delish!) or the refreshing #LoveIsLove Grapefruit Shandy!
Like so many places in Virginia, Winchester has its share of Civil War history.
This informative and impressive orientation center is part of the Winchester-Frederick Visitors Center and works as a hub for anyone wanting to explore the Civil War sites in the area.
It's a great place to start if you're looking for things to see in Winchester to do with the war and don't know where to start.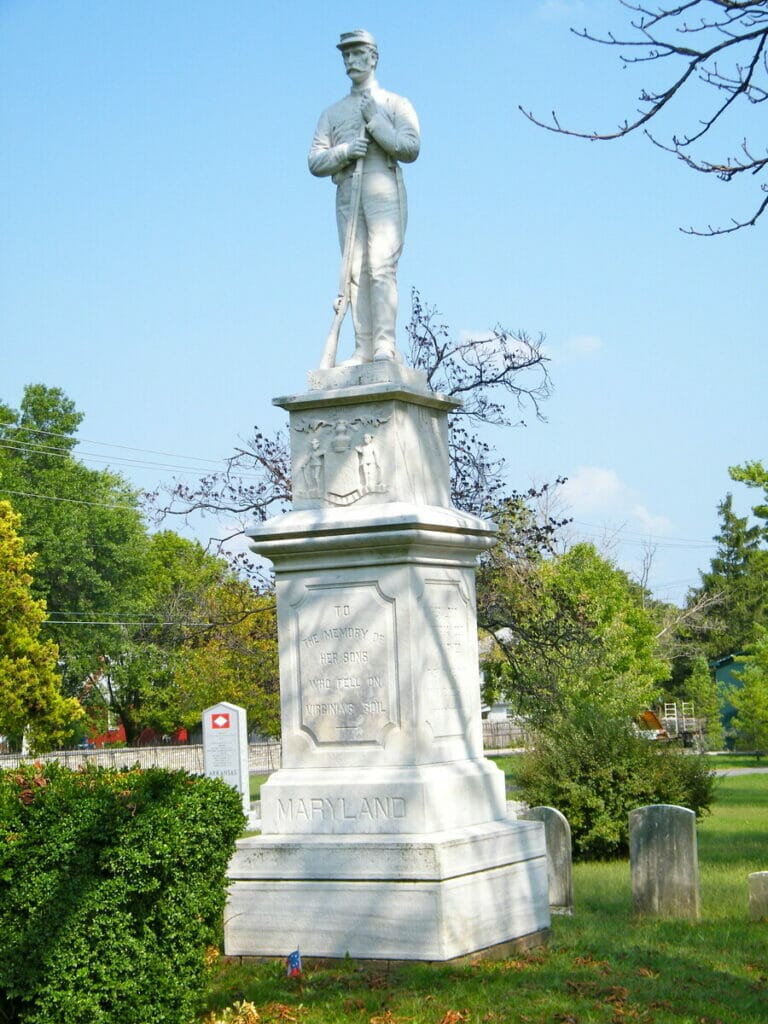 One of the other popular things to do in Winchester is to pay a visit to Mount Hebron Cemetery.
It's the oldest public cemetery in town and is made up of four parts, including one that dates back to the 18th century!
There are over 30,000 gravesites here, including those of some notable Winchester residents and Virginia governors.
Be sure to visit the Stonewall Confederate Cemetery, created after the Civil War.
It may sound odd to recommend a cemetery as a place to visit, but when you see the picturesque fields of Mount Hebron, and the peaceful labyrinth, you'll see what we mean.
Not only is this one of the classic Winchester things to do, but it's also a great free thing to do!
Head to the Old Town on the first Friday of every month to embrace the Winchester arts scene.
Drawings, paintings, exhibitions, and some amazing live music await you at this monthly party!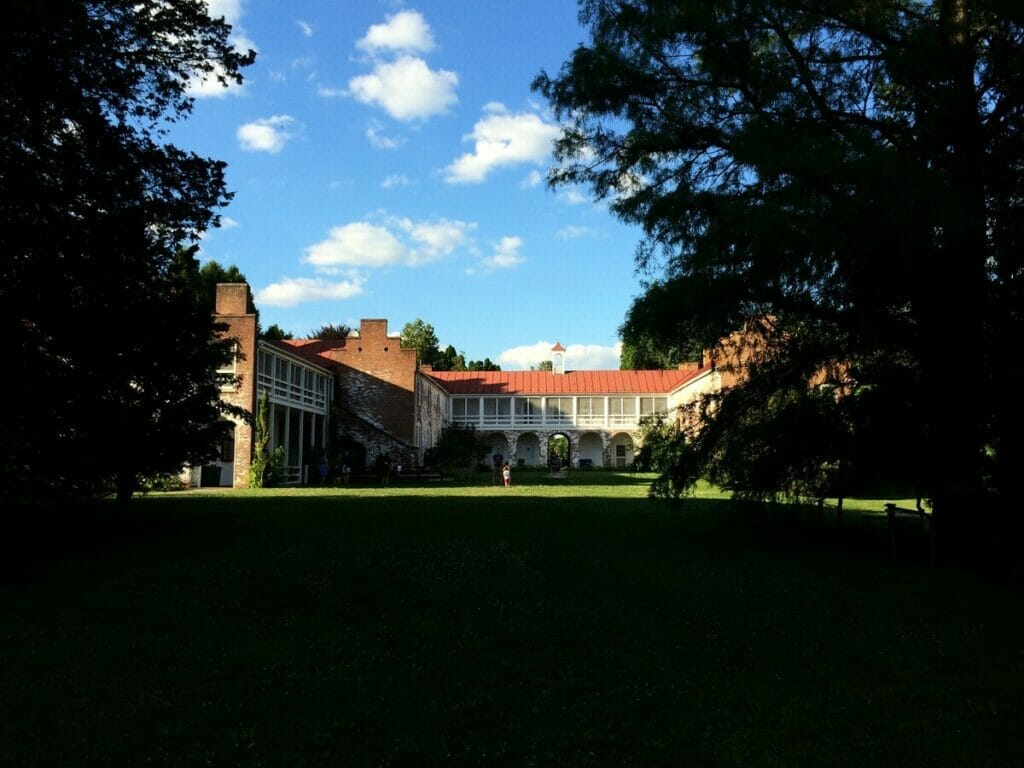 Another awesome free day out in Winchester is the State Arboretum of Virginia at Blandy Experimental Farm.
As part of the University of Virginia, the focus of the arboretum is on native trees and shrubs, which makes it the perfect place to visit if you want to find out more about the state's gorgeous forests without having to take a hike!
Follow the Native Plant Trail, roam through the largest variety of boxwoods in North America, and explore the delightful grounds from dawn to dusk, 365 days a year.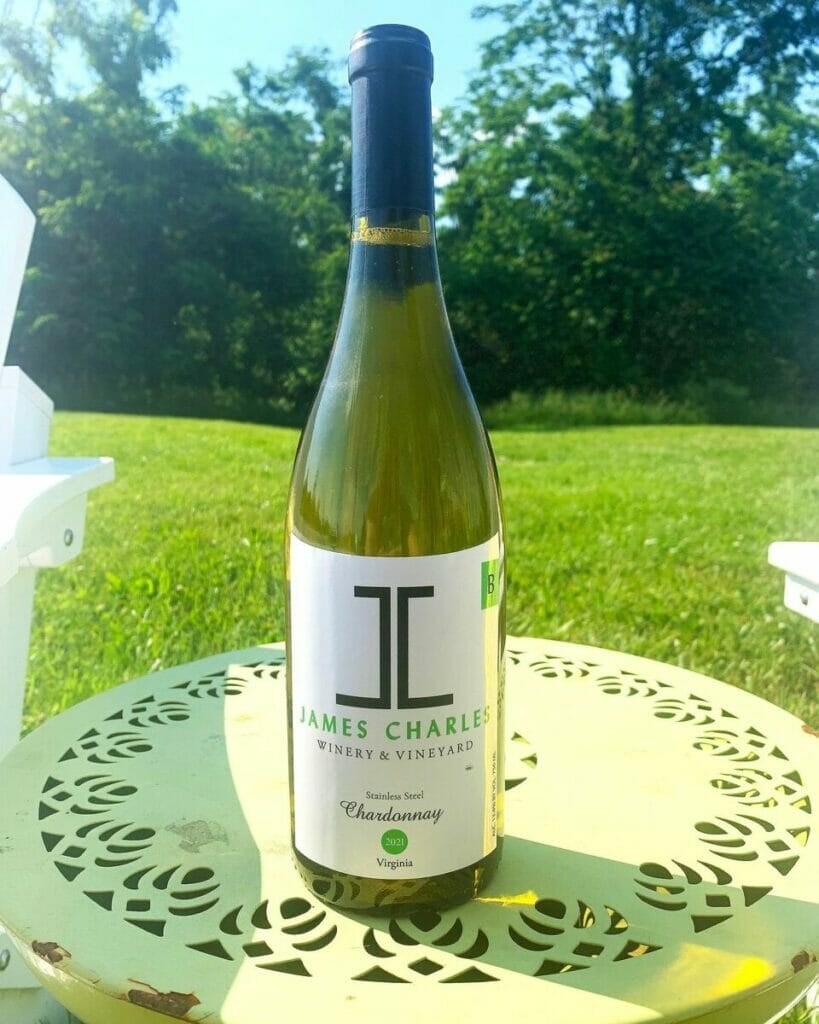 Shenandoah Valley is renowned for its vineyards, and the James Charles Winery is Winchester's very own example of great Virginian wine.
The Bogaty family set up the vineyard and winery in 2015, and have a focus on old-world flavorful wine, so if this sounds up your street pay them a visit!
The 30-minute tasting is great for a flying visit, or reserve a Vintner's Table Experience if you want a longer event.
You'll be guided through a selection of wines, paired with delicious charcuterie. All with a stunning view of the Valley!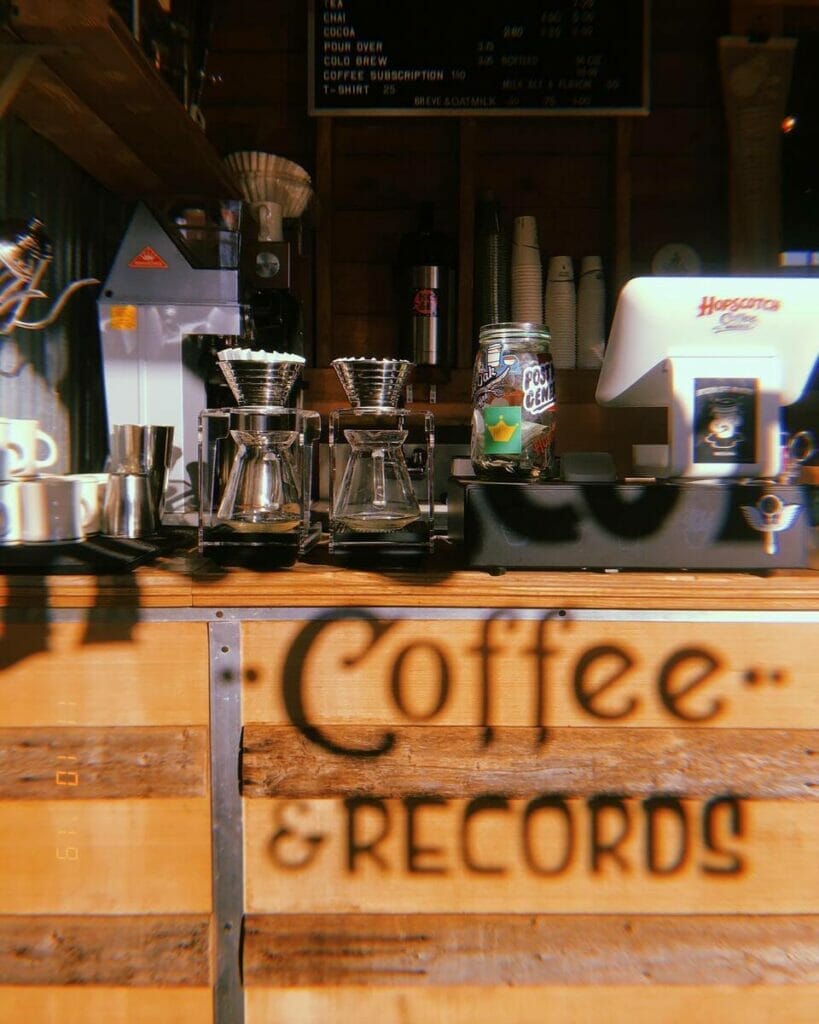 Need a pick me up after all your Winchester sightseeing?
Head to Hopscotch Coffee and Records for some delicious coffee and perhaps something tasty on the side!
Great if you're a music fan, Hopscotch also sells vinyl both new and vintage!
So dust off your turntables and get ready to hear some classics the way they were meant to be heard!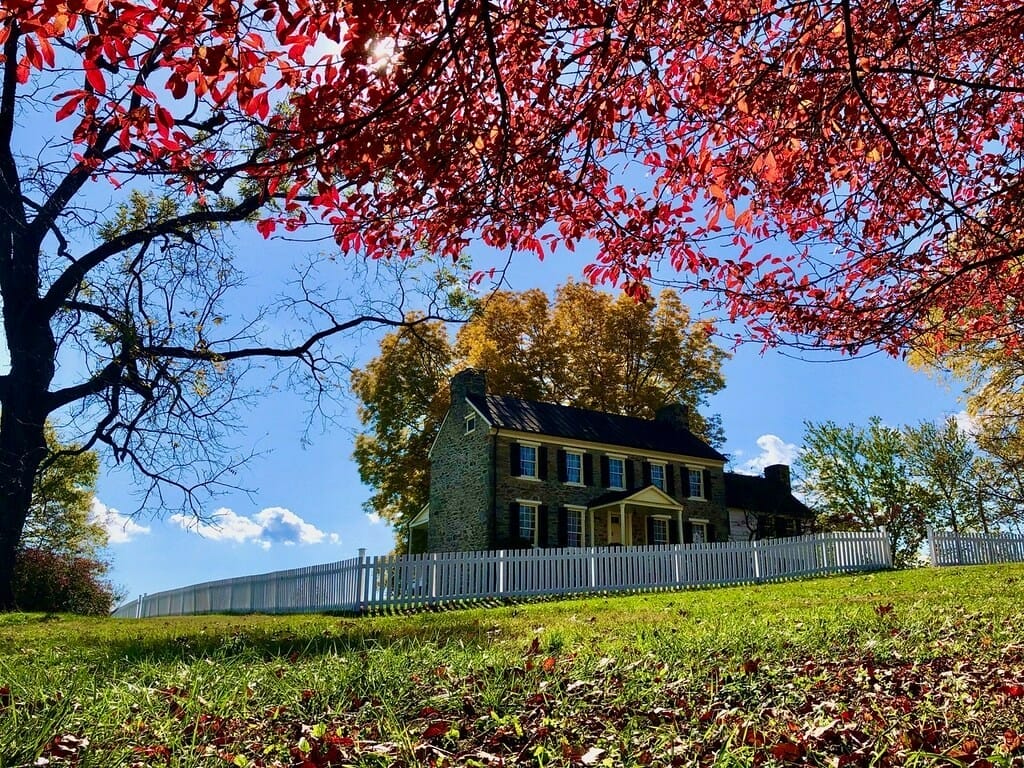 We're going out of town with this one, but if you're happy to drive a short way then head to Sky Meadows State Park.
Based in the foothills of the Blue Ridge Mountains, the views are spectacular.
Forests, hills, valleys – you want it, Sky Meadows has it!
There are bridleways, hiking trails, and cycling trails, so plenty of activities for your day trip.
Sky Meadows is also great for budding astronomers – bring your telescope along to one of the park's astronomy nights and see what you can spot in the cosmos!
Perhaps it comes from watching Parks & Rec, but we're a sucker for a good park – and Jim Barnett Park is a great one! (The park is actually named after Jim Barnett who ran the Winchester Parks and Recreation department for over 30 years.)
Take a stroll through 170 acres of urban green space in the heart of Winchester and enjoy the huge array of facilities that never fail to delight visitors, whether locals or tourists.
There are brilliant playgrounds for kids of all ages, a disc golf course, geocaching, a fishing lake, a BMX track, a swimming pool and so much more!
Pay a visit and spend the day in one of Winchester's treasures.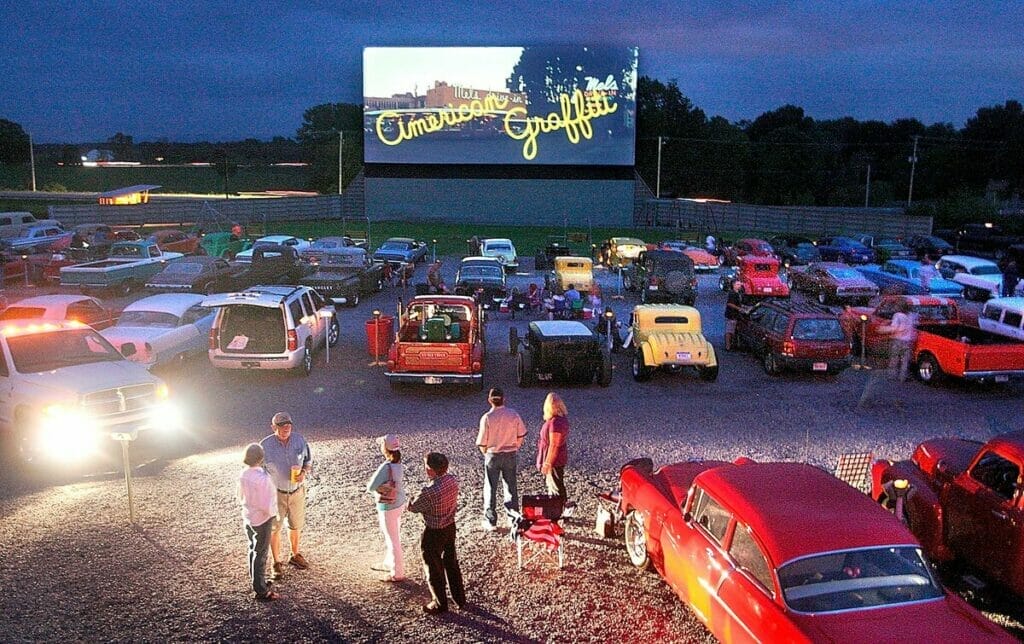 If you have a car for your visit, this is an absolute must-do while you're in Winchester.
Heck, just hire a car for the night simply so you can visit!
The Family Drive-In Theatre is a proper, old-fashioned drive-in movie theatre.
It opened in the 50s and still has those retro vibes. (Is anyone else just thinking of that scene in Grease?)
They show two movies a night, and you can watch the double feature with some traditional movie snacks!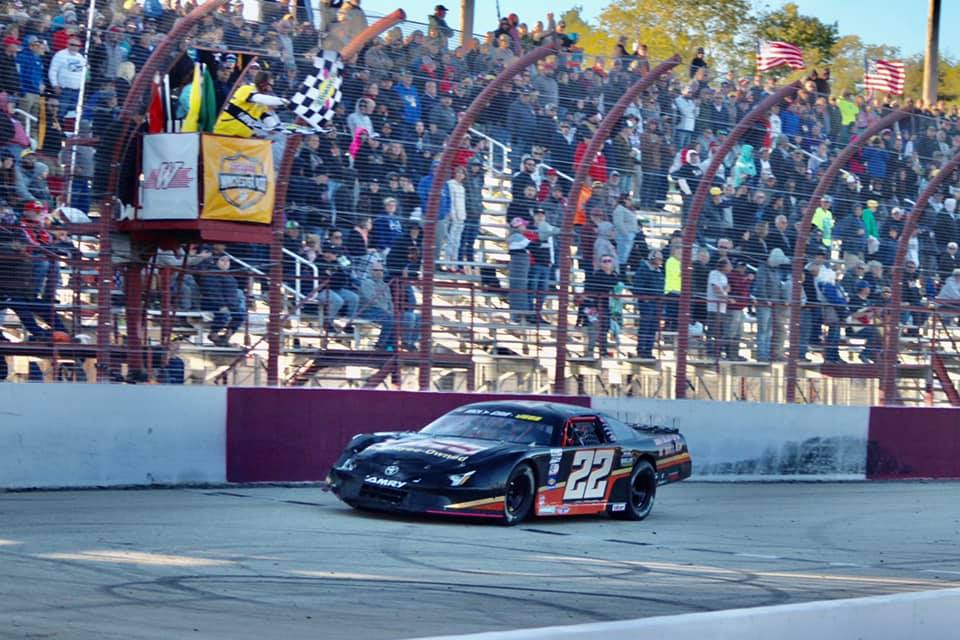 If you're feeling the need for speed, head to the Winchester Speedway for a family-friendly day of racing!
Visit the dirt racing track on a Saturday night from March through October for six different divisions of racing, perfect for fans or newcomers.
There are loads of concession stands, so grab a hotdog and a soda and get ready for an adrenaline-filled evening!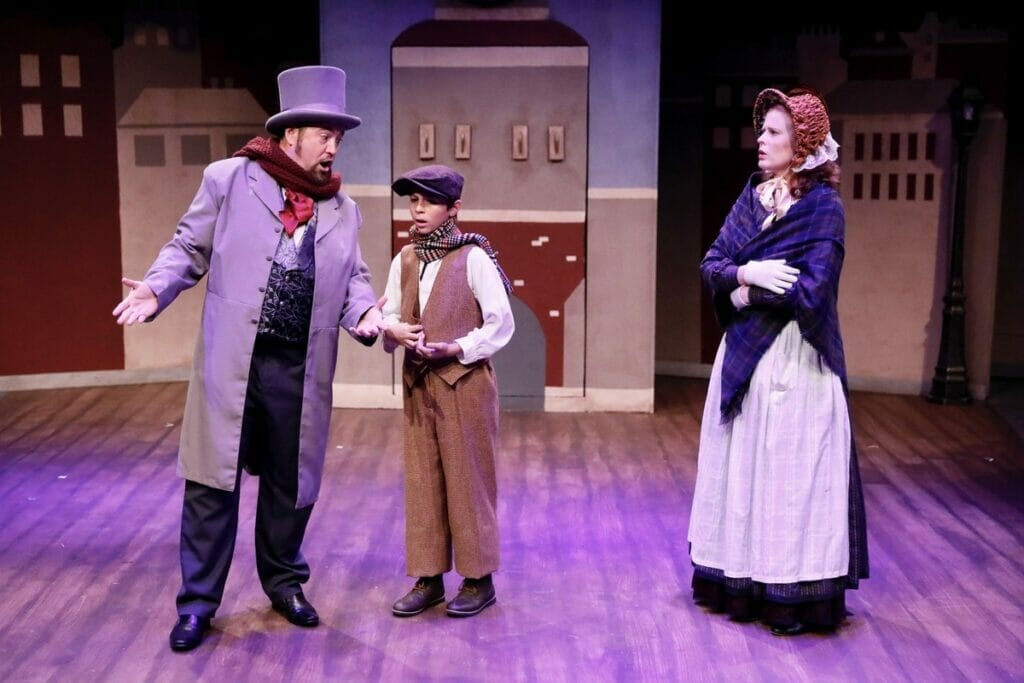 For a sense of the real heart of Winchester, head to the Little Theatre.
Community theater has a bit of a reputation, but this stalwart of Winchester's cultural scene produces excellent theater for adults and kids alike.
Check out their summer productions for kids or send your little ones to one of their acting workshops!
The Winchester Little Theatre has been going for 85 years, but the building itself – an old Pennsylvania Railroad freight station – is even older, from 1895!
Want to find out more about Winchester whilst sampling some of the best food and drink the city has to offer?
Take a food tour!
These popular walking tours explore downtown and make stops at 5-6 restaurants, where you can sample off-menu treats for $25 a group!
The guides are super knowledgeable about Winchester's history, and will have you feeling like a local in no time at all!
In fact, these tours are so good that even the actual locals love them!
Pin for Later!
Get the All-American Travel Secrets!
Don't miss out on America's hidden gems!