With bragging rights to 300 days of sunshine, one of the most walkable downtowns in the nation, historic landmarks, and the natural beauty of the Rocky Mountains, it's no surprise that the "Mile High City" is a popular year-round destination.
And with so many great options, anyone looking for perfect things to do alone in Denver is going to find them!
But look no further because we've put together the ultimate guide to solo travel in Denver, and all you need to do is read on!
Want more ideas of things to do solo in your favorite American cities? Check these out!
How to get around Denver
Like most of Colorado, one of the best ways to get around Denver is to explore on your own by car!
While there is public transportation, Denver is very much a driving city.
If you're visiting and need to rent a car to get to your Denver activities, we highly recommend Discover Cars where they find you the best car rental deals from all of the competitors (has saved us so much money!).
Click here to check out Discover Cars!
Enjoy a walking tour of scenic downtown while learning how the Mile High City established itself as the craft beer capital of the West, sampling great brews and making new friends.
One of the city's most popular activities – a craft beer crawl of Lower Downtown (affectionately known to locals as "LoDo") – just also happens to top any list of things to do alone in Denver!
Led by a local beer connoisseur, your group makes its way through four of the district's best breweries, including historic Wynkoop Brewery, with the chance to try more than 10 beers.
And with your guide to help narrow down the many choices, you'll be sure to find more than one new favorite!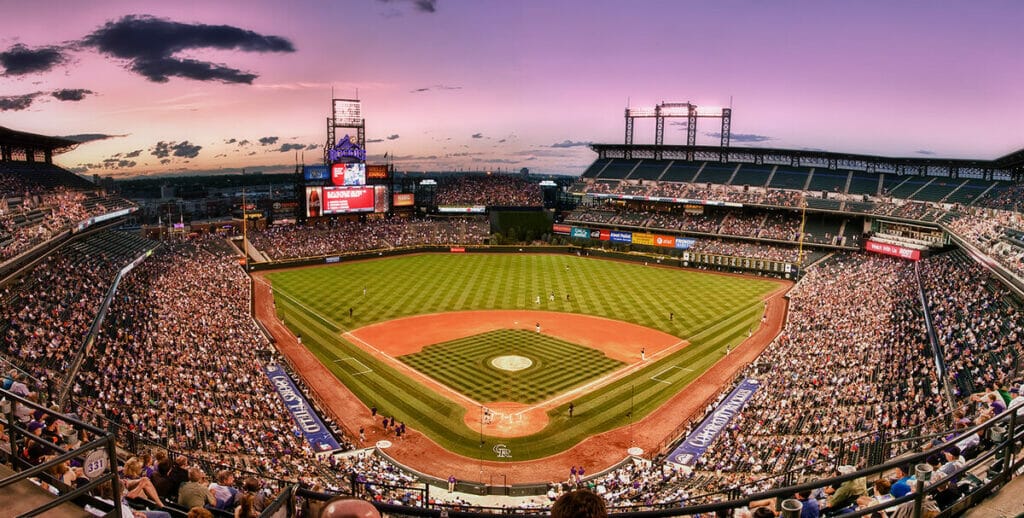 Join a tour or catch a game (or both!) at Coors Field.
Frequently described as a "modern ballpark with an old-fashioned feel" and featuring a spectacular view of the Rocky Mountains, Coors Field offers a unique experience for a Denver solo traveler.
On a budget?
Even the cheap seats in the so-called "Rock Pile."
Looking to splurge?
Grab a beer and bratwurst (or whatever else you might crave from the generous menu options) while taking in the view from the Coors Silver Bullet rooftop bar.
Walk off the calories along the concourse encircling the entire top of the stadium – find the purple seats marking the exact one mile above sea level elevation which gives Denver its nickname.
If you're a true fan of America's game, take the extra time for a behind-the-scenes stadium tour!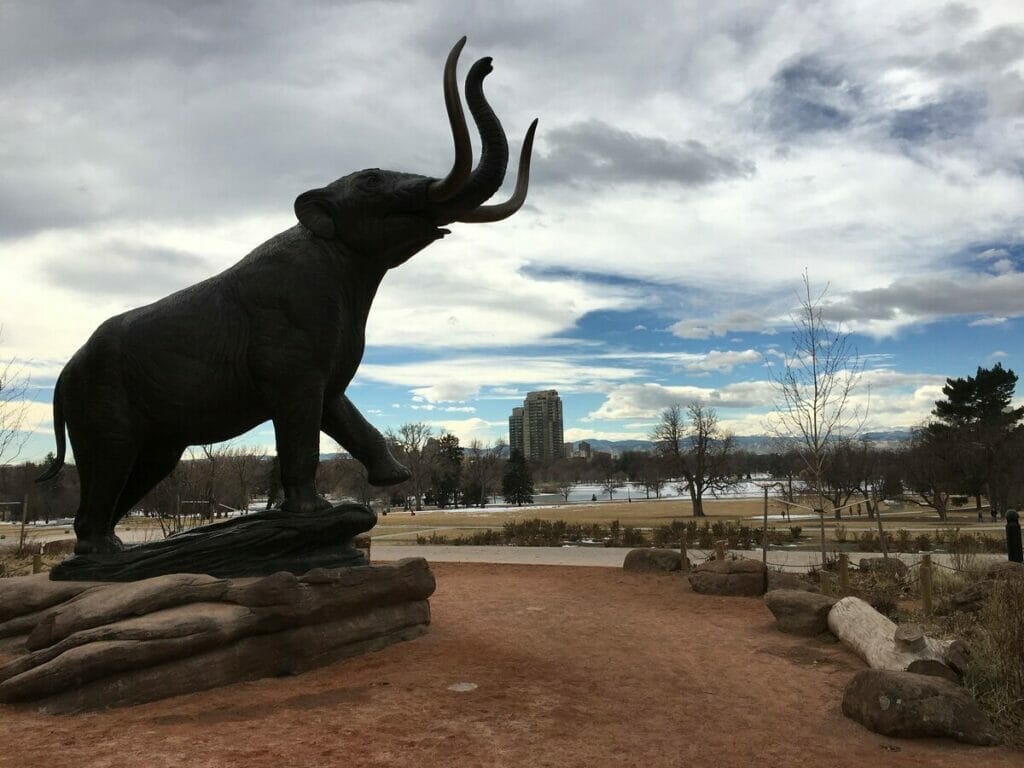 If you believe that dinosaurs aren't just for kids, add the Denver Museum of Nature & Science to the plan for your solo trip to Denver!
In honor of its founding theme that "a museum of natural history is never finished," the DMNS has steadily increased its collections since 1868.
So, after walking with the dinos, don't miss the Egyptian Mummies exhibit, the impressive Gems and Minerals Hall, or the eighty-nine wildlife dioramas (these beasts are not your elementary school shoebox diorama – think life-size!).
Wrap up a great day with a planetarium show or kick back with a snack from the concession stand while enjoying your choice of rotating films in the newly remodeled IMAX theater.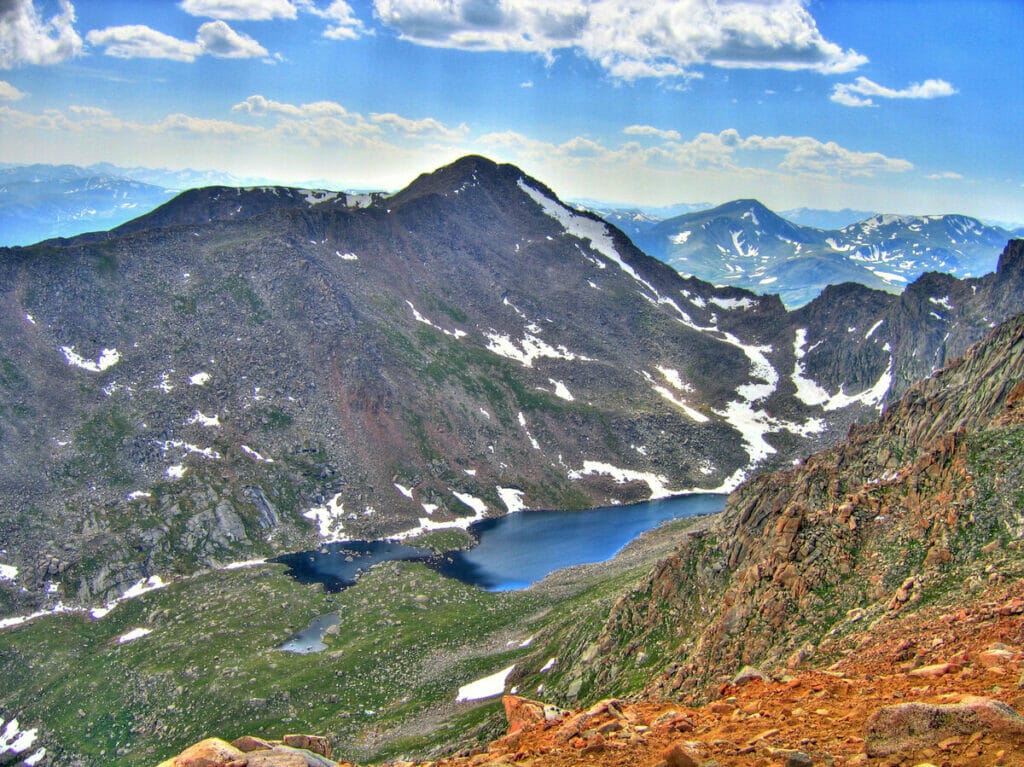 For a sure-to-impress addition to your Denver solo trip, cruise the highest paved highway in North America!
Only an hour from the city but like another world, the Mt Evans Scenic Byway begins in the charming mountain town of Idaho Springs and climbs over 7000 feet in just 28 miles (lots of twisting, switchback roads), eventually reaching 14,264 feet.
This one is not for the faint of heart, but the rewards for the adventurous are plentiful: spectacular vistas (including the Continental Divide), close encounters with Bighorn sheep and mountain goat herds, and a recreation area overlooking alpine lakes and glacier valleys.
Be sure to check weather conditions (which can be dramatically different in the mountains) and bring plenty of water if you're not used to high altitudes!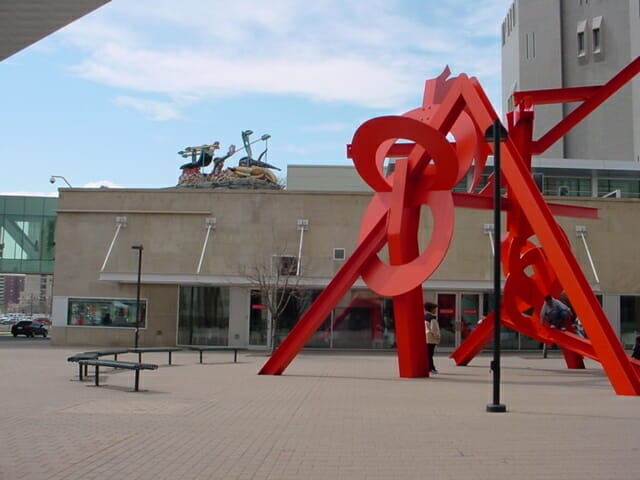 One of the largest art museums between Chicago and the West Coast, the Denver Art Museum features 70,000 works of art across 12 collections and frequently hosts spectacular temporary exhibits as well.
Home to a wide range of Native American art, the only major Asian art collection in the Rocky Mountain region, photography exhibits and textile arts, the DAM offers something for everyone.
Be sure to also take time to admire the museum's unique architecture (no exterior straight walls or interior right angles!), to find the funky art pieces displayed on the grounds, and to enjoy a bite (on the lovely outdoor terrace if the weather is nice!) from one of the museum's several excellent dining options.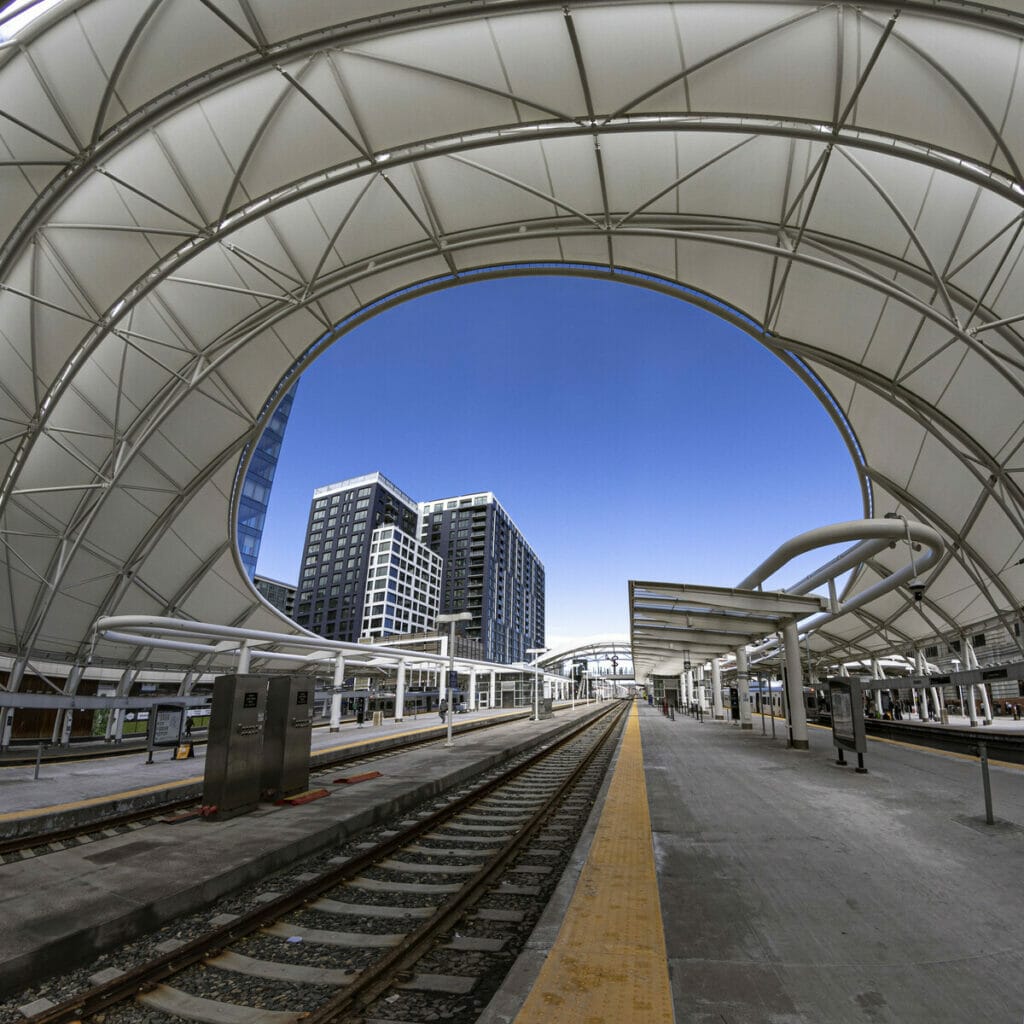 One of the City's most treasured historic landmarks, and a great option for what to do by yourself in Denver, Union Station is both a functioning transit hub and a high-energy, mixed-use attraction for tourists and residents alike.
Whether you catch the light rail train from the airport to Union Station or stop in during a downtown stroll, you'll marvel at the soaring architecture and bustling interior warmth.
Browse the selection of shops (the bookstore is a favorite!), people-watch over a good cup of java or an ice cream cone, enjoy a cocktail at the Terminal Bar, enjoy brunch at one of the cafes, or simply take a self-guided tour to admire the grandeur!
If you just can't drag yourself away from this gem, book a room at The Crawford Hotel for a luxurious treat.
Whether it's one of the guided whisky tastings, a distillery tour, or a cocktail class, look no further than Stranahan's for fun things to do in Denver alone.
For a great backstory involving a firefighter who saves a barn and opens the first legal whisky distillery in Colorado since prohibition (for non-History nerds, that's the 1930s!), a great overview of the distillery process, and several free samples, grab a spot on the American Single Malt Whisky Tour.
Interested in greater detail or unique experiences?
Try the Top Shelf Tour for a deeper dive into the whisky-making process, or try a Cask Finished or Experimental Tasting.
And if you happen to be a healthcare worker, first responder, or teacher, enjoy a free tour!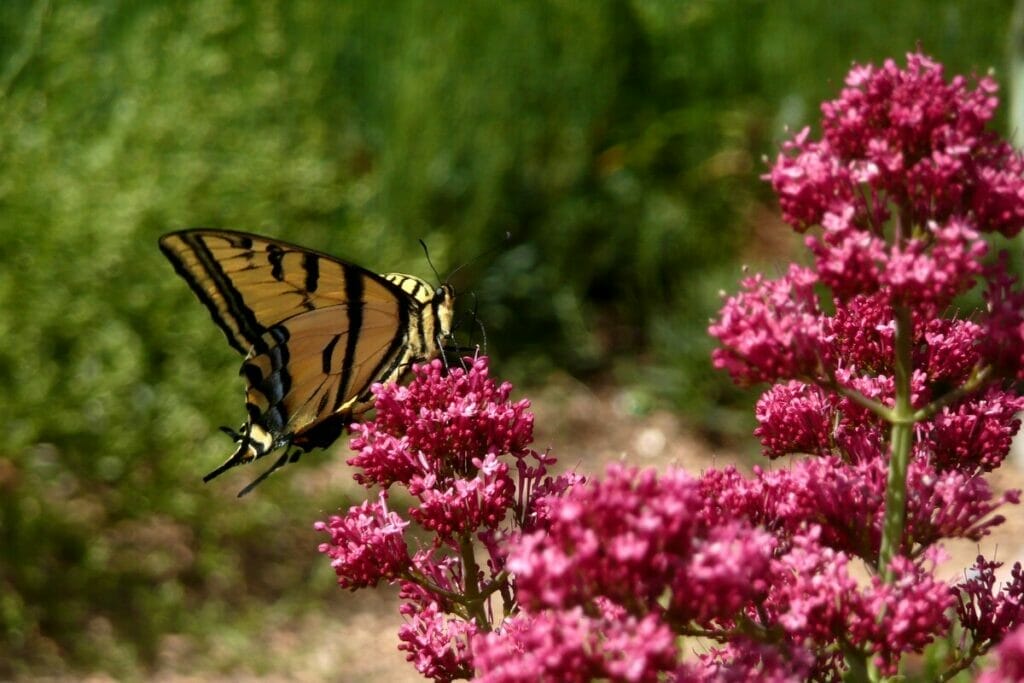 Need a few hours away from the hustle and bustle?
Denver Botanic Gardens offers the quiet of the great outdoors in the city's heart.
The highlights of one of Denver's most highly-rated attractions include a diverse array of local and tropical plants, quaint ponds and stunning water features, a Japanese garden, and an indoor cactus house.
Join a tour to gain further insight into plants, gardens, and art, or simply meander solo along the pathways.
Wrap up with a selection from the café's locally sourced menu items or a hot drink from the full coffee bar.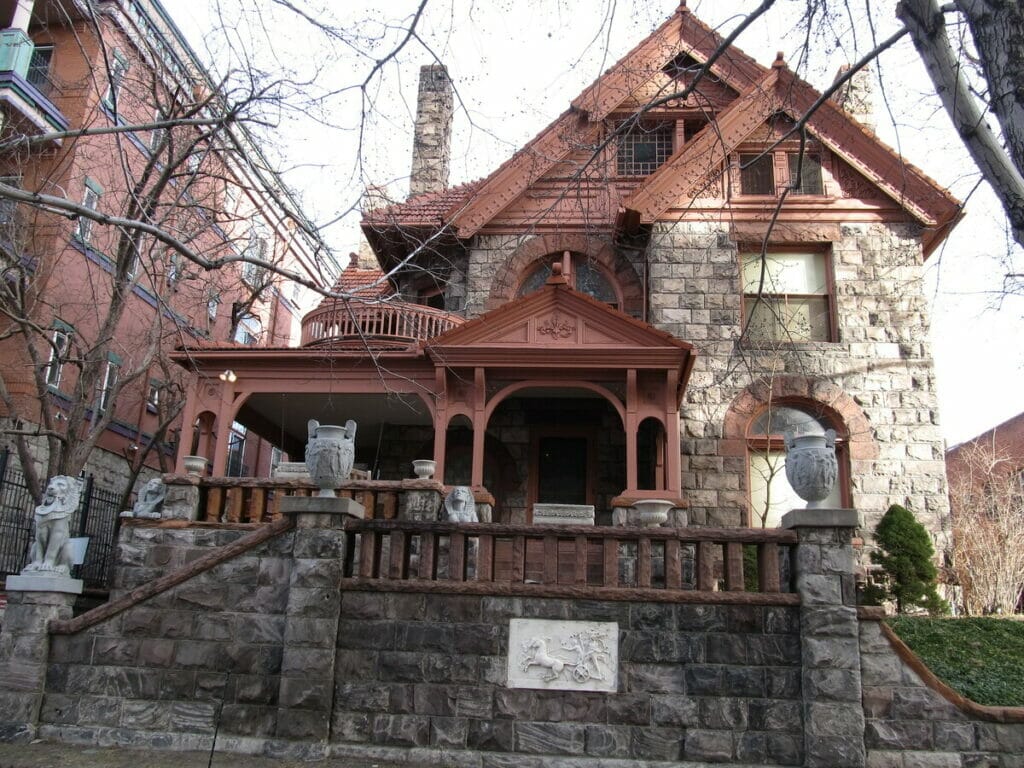 If you've heard of Molly Brown, it's likely as the most famous survivor of the Titanic sinking.
But, from the rough and tumble Colorado mining towns to the heights of Denver society, this "unsinkable" philanthropist and activist led a fascinating life both before and after that fateful sailing!
Stop in at the Molly Brown House Museum for a peek into that life – whether you join a guided tour or wander through the home on your own, you're sure to gain further appreciation for the woman and the home as touchstones of turn-of-the-century Denver life.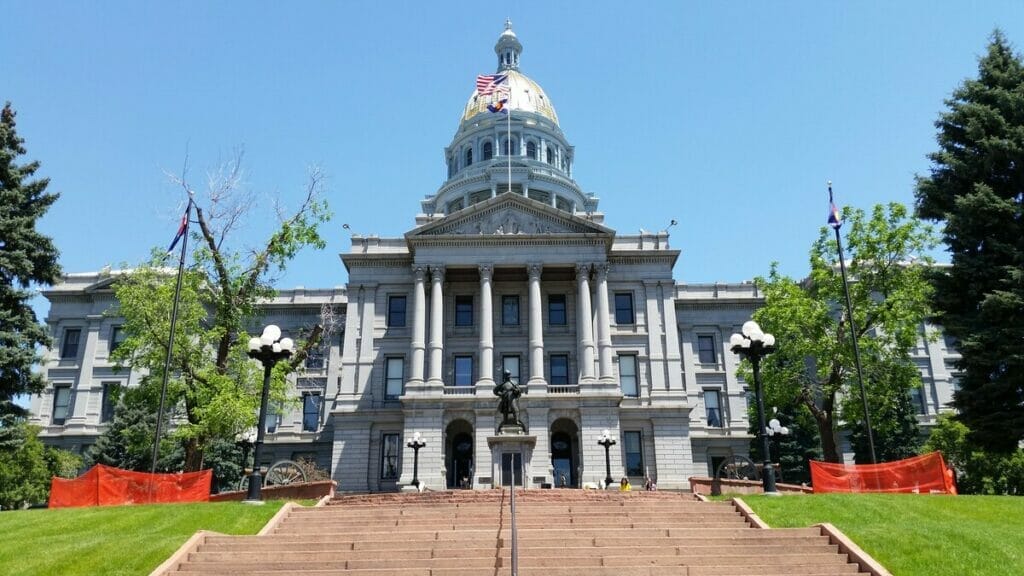 Take a tour to learn about the impressive architecture and history of this iconic downtown landmark.
Many of the building's stained-glass windows depict people and scenes from the state's history, the third-floor rotunda features portraits of American Presidents, and the last floor before the dome contains a museum known as "Mr. Brown's Attic."
Although self-guided tours are available, the free guided tours take visitors into the gold (yes, it's real gold mined right in Colorado!) bell-shaped dome where you can marvel at the spectacular 360-degree views.
Be sure to wander past the various statues and monuments on the capitol grounds, and stop for a photo at the marker on the 13th step, where you will be exactly one mile above sea level.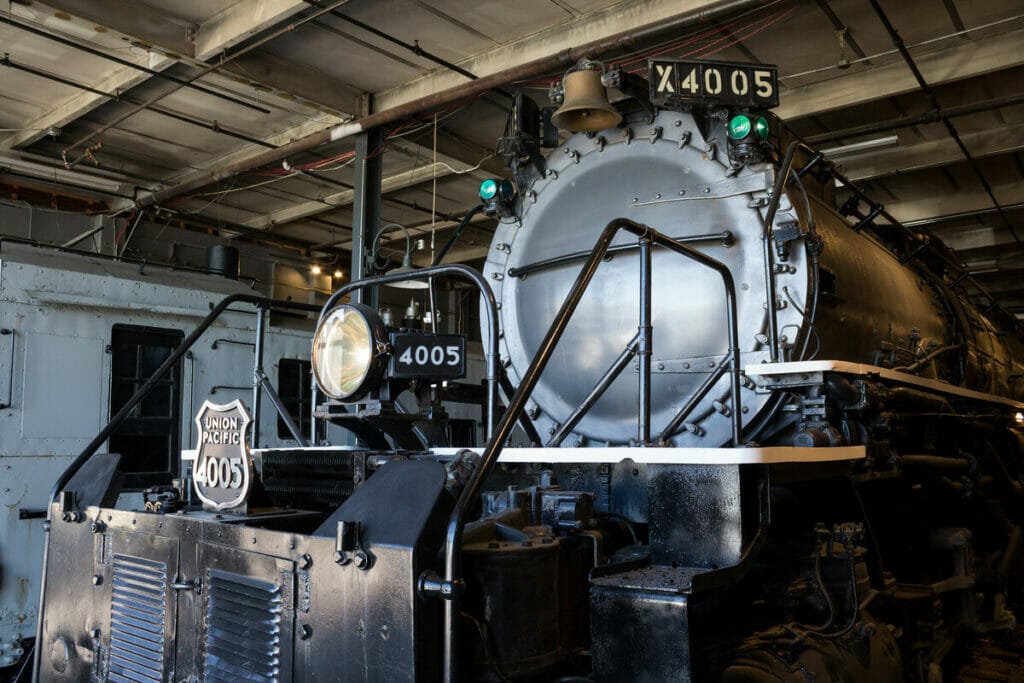 Looking for something a little off the beaten path but still close to downtown?
Take a "road trip" (get it?) through the Forney Museum's one-of-a-kind transportation collection.
With over 600 artifacts, including buggies and carriages, motorcycles, aircraft, public transportation, bikes, and even sleighs, this one can take the enthusiast a while to cover!
If you're short on time, be sure to catch the "can't miss" highlights: a Union Pacific "Big Boy" locomotive, Amelia Earhart's 1923 Kissel "Gold Bug" roadster, a Denver & Rio Grande dining car, and a Stutz Fire Engine.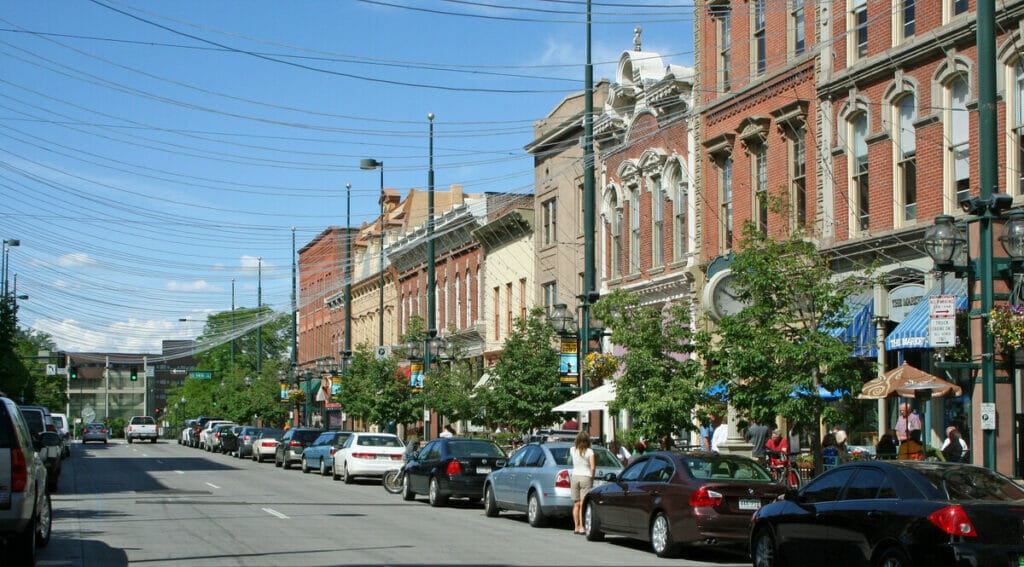 Nestled between 14th, 15th, and Larimer Street, you'll find the location of Denver's original pioneer camp, where the first Old West gold prospectors staked their claim.
Named for General William Larimer, it became the city's first block, its first commercial district, and home to its first residence and City Hall building.
Restored as a historic district, the pedestrian-friendly Square now offers specialty boutiques housed in Victorian buildings, trendy bars and restaurants, and lively entertainment options.
While Larimer Square is a great option for a peaceful stroll during the day, if you're looking for things to do alone in Denver at night, you can't go wrong with this one!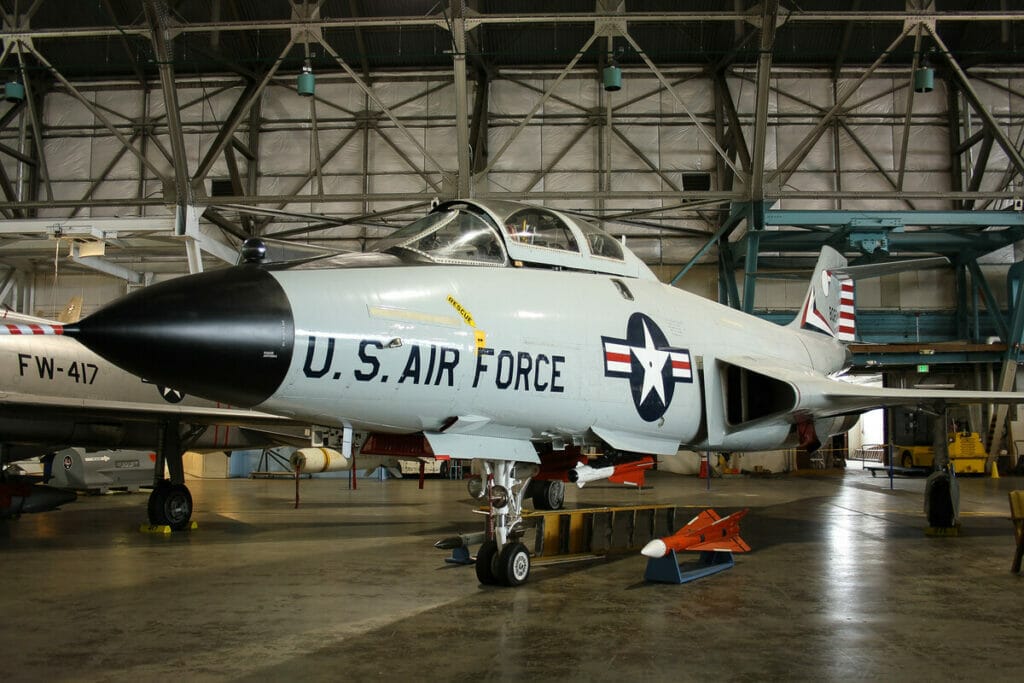 The mile-high state's official air & space museum is appropriately housed at the former Lowry Air Force Base.
In addition to an extensive collection of military and civilian aircraft, and several terrific flight simulator experiences, you'll find a pretty awesome replica of a Star Wars X-Wing (Harrison Ford, aka Han Solo, even narrates the museum film!).
For an easy and tasty bite after the museum, head over to the Lowry Beer Garden next door!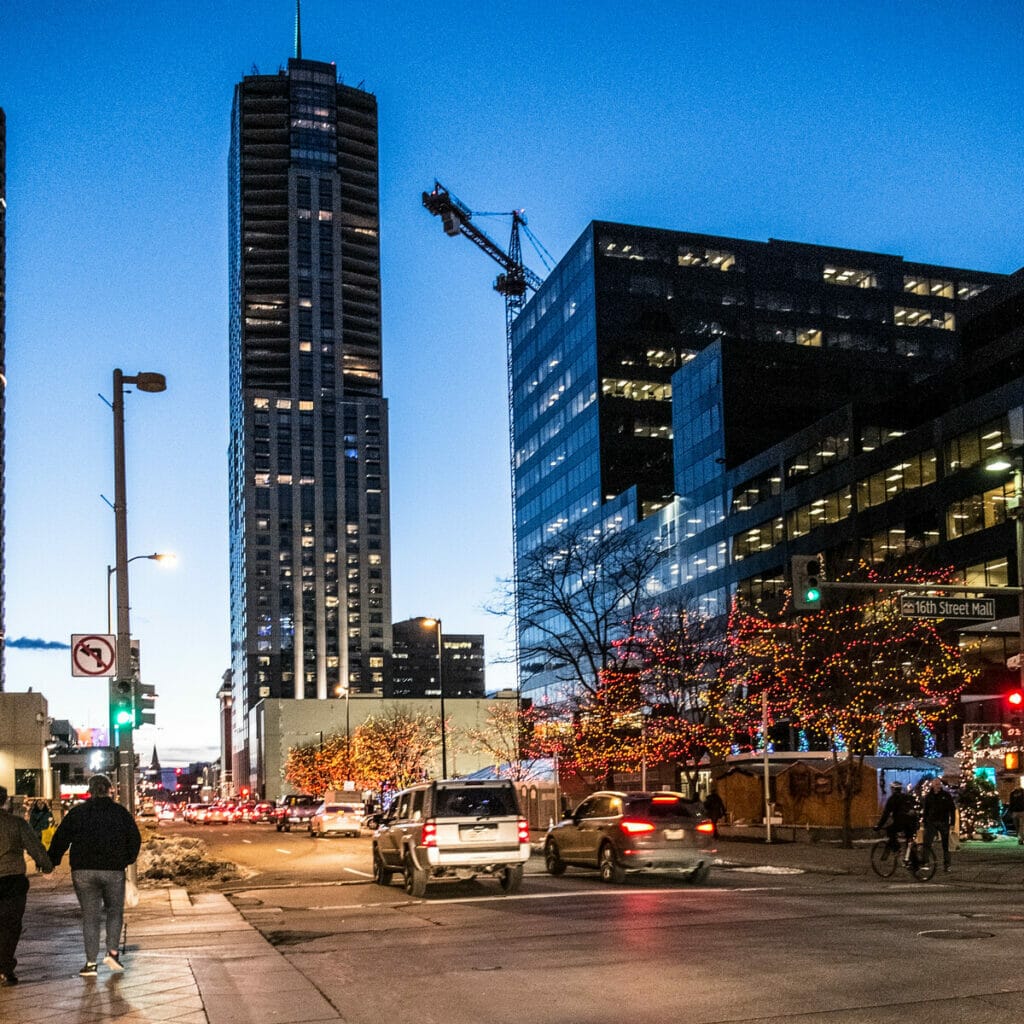 Hop aboard the free Mallride bus to this vibrant and walkable section of downtown Denver.
Enjoy a bite from one of the various taverns, restaurants, and cafes, or browse the shops along the 1.25-mile pedestrian mall.
Look for the intricate granite stone sidewalk and streets designed to resemble the scale pattern of the western diamondback rattlesnake!

Early-bird visitors who are willing to be spontaneous can head over to the U.S. Mint's Tour Information Window around 7 am for a free same-day tour ticket.
Don't be deterred by the first come, first serve ticket policy and the security procedures (metal detectors and no purses, fanny packs, or other bags allowed) because there is a reason this tour is one of the most in-demand in Denver!
Once inside, visitors enjoy a fascinating history of the U.S. Mint and the Denver facility and a behind-the-scenes look into the production process of billions of coins each year.
Enthusiastic and knowledgeable guides share a variety of fun historic facts and little-known stories, and tours conclude at a great little gift shop.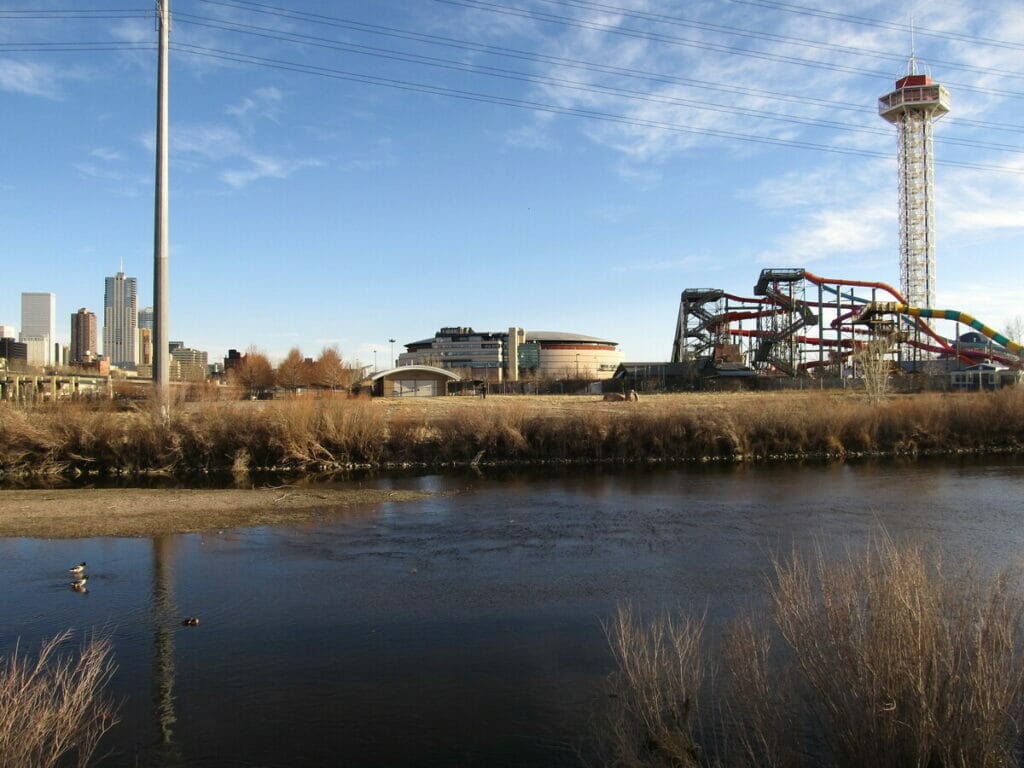 An easy walk or free trolley ride away from the 16th Street Mall, Confluence Park marks the spot where Cherry Creek meets the South Platte River, creating a charming oasis within the urban jungle!
Take lunch or pick up a coffee from the selection of restaurants and coffee shops just across the bridge, and enjoy at a table alongside the river.
Rent a bike and take a ride, or just enjoy a pleasant stroll, along the variety of riverside trails.
You can even shed your footwear and dip those feet into the water at one of the shallow river access points.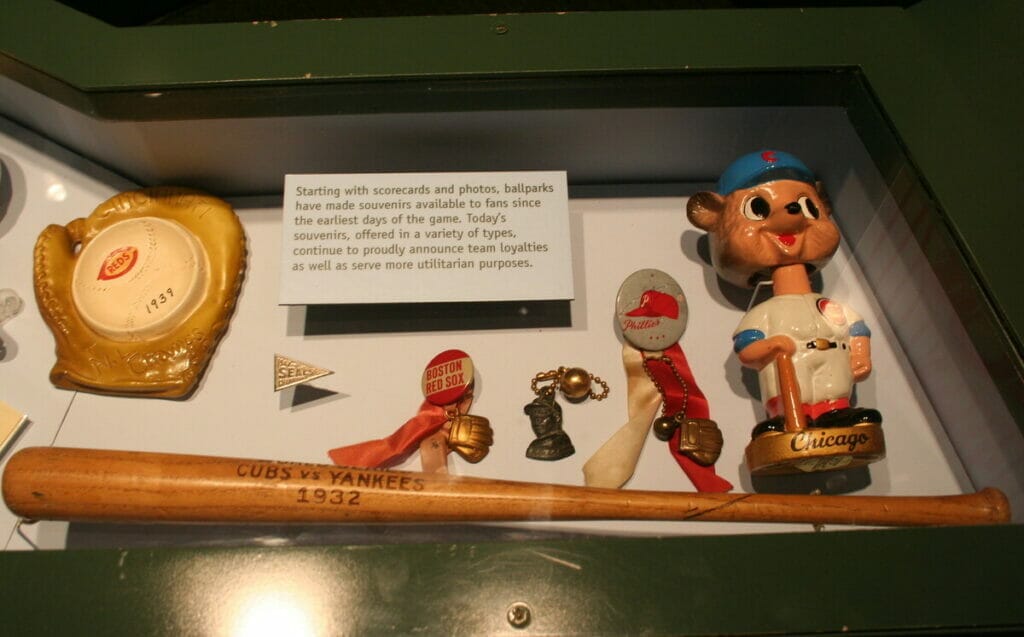 Tucked away in the Lower Downtown (LoDo) neighborhood, this hidden gem offers a little slice of heaven for true baseball fans!
The National Ballpark Museum's collection includes artifacts gathered from a variety of ballparks, including treasures from historic (and, in some cases, long gone) ballparks built between 1891 and 1923.
Check out Babe Ruth's 1932 Income Tax Return, an original baseball-shaped lamp from the rotunda at Ebbets Field in Brooklyn, a turnstile from Philadelphia's Shibe Park (widely considered the very first "classic" ballpark), and even models of every one of the 14 original ballparks.
Passionate about one certain team? This place has you covered with individual sections dedicated to the history and memorabilia of each MBA team!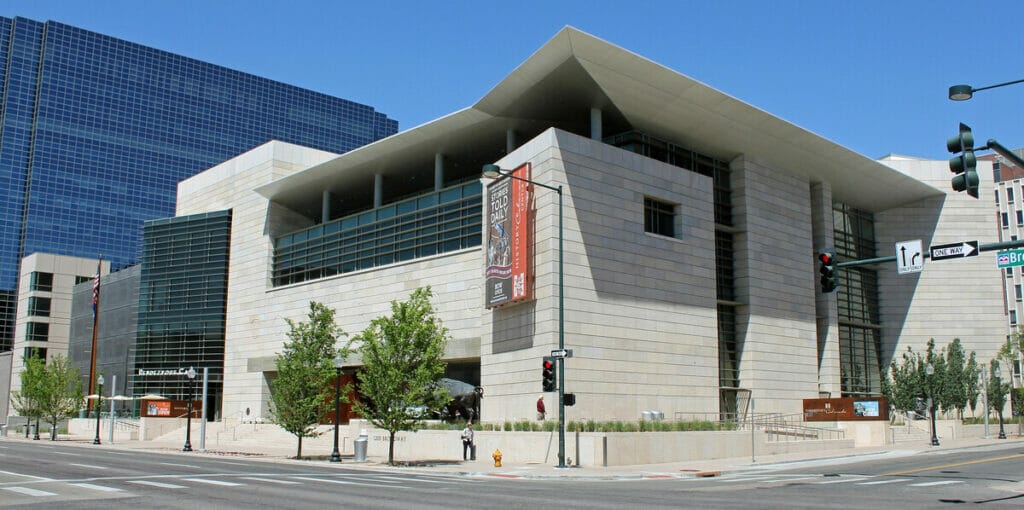 If you've got an itch to get to know Denver, and Colorado's, history a little better, make a stop in the heart of the city's museum district.
From fossils to First Nations, pioneer settlement to modern times, through triumphs and tragedies, History Colorado is the steward of the Centennial state's historic stories and treasures, artfully displayed across fifteen exhibits.
Browse exhibits including John Denver's guitar (no, he wasn't originally from Colorado, but he wrote a song that is considered its state theme!), the Colorado Constitution, and "Colorado History in 100 Items."
Discover the little-known story of the Colorado resort owned by and designed for African Americans as part of a larger national trend, and experience the terror of a Great Plains dust storm simulation in a replica of a typical Colorado frontier house.
The historic downtown building that was once a bordello (ask about the tunnel which used to connect it to the Brown Palace Hotel across the street) and later a popular jazz club, is now home to the American Museum of Western Art.
The impressive collection of over 600 paintings, drawings, and sculptures, representing 150 artists, represents a fascinating history of the American West since the 19th century.
Take advantage of an excellent audio tour to guide you through early travel paintings, classic pieces by Remington and Russell, Rocky Mountain landscapes, and Georgia O'Keefe's Southwestern Art.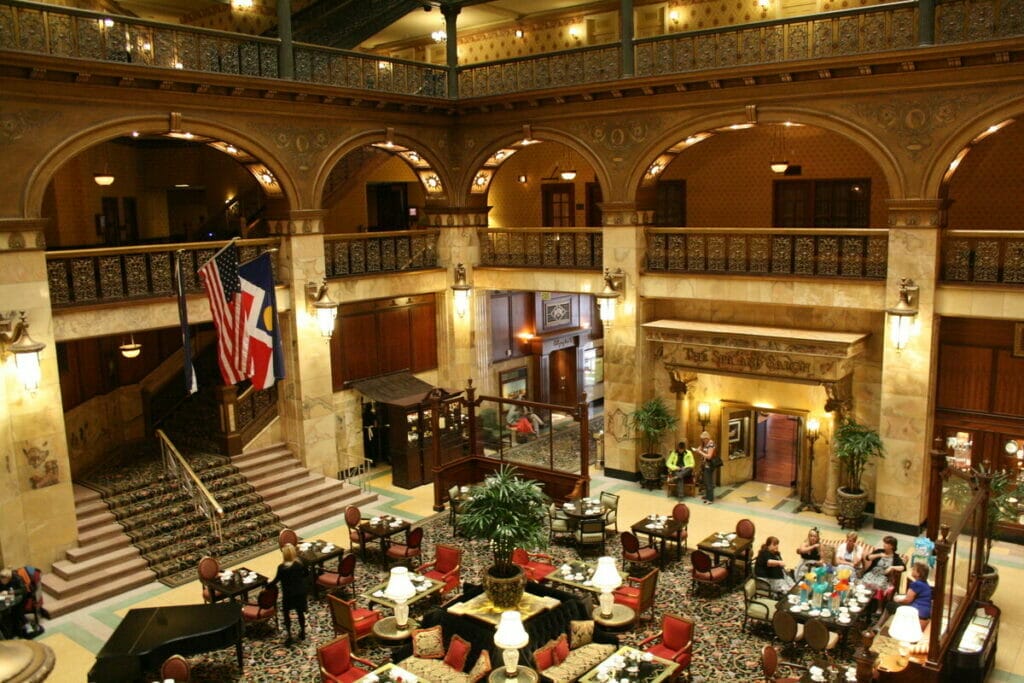 After enjoying the Museum of Western Art, cross the street to the historic Brown Palace Hotel to feast your eyes on art of another kind!
Built in 1892, the Brown Palace boasts stunning features typical of "grand" hotels in that era.
Admire the awe-inspiring stained-glass skylight soaring eight stories above as you enter the atrium lobby, the dramatic Florentine arches, and the intricately wrought iron panels adorning six stories of balconies.
Whether you opt for a quick cocktail in Churchill Bar, linger over full afternoon high tea accompanied by live piano music, or enjoy a light lunch in the Ships Tavern Restaurant (try the fish and chips!), you'll no doubt depart with great appreciation for this architectural gem!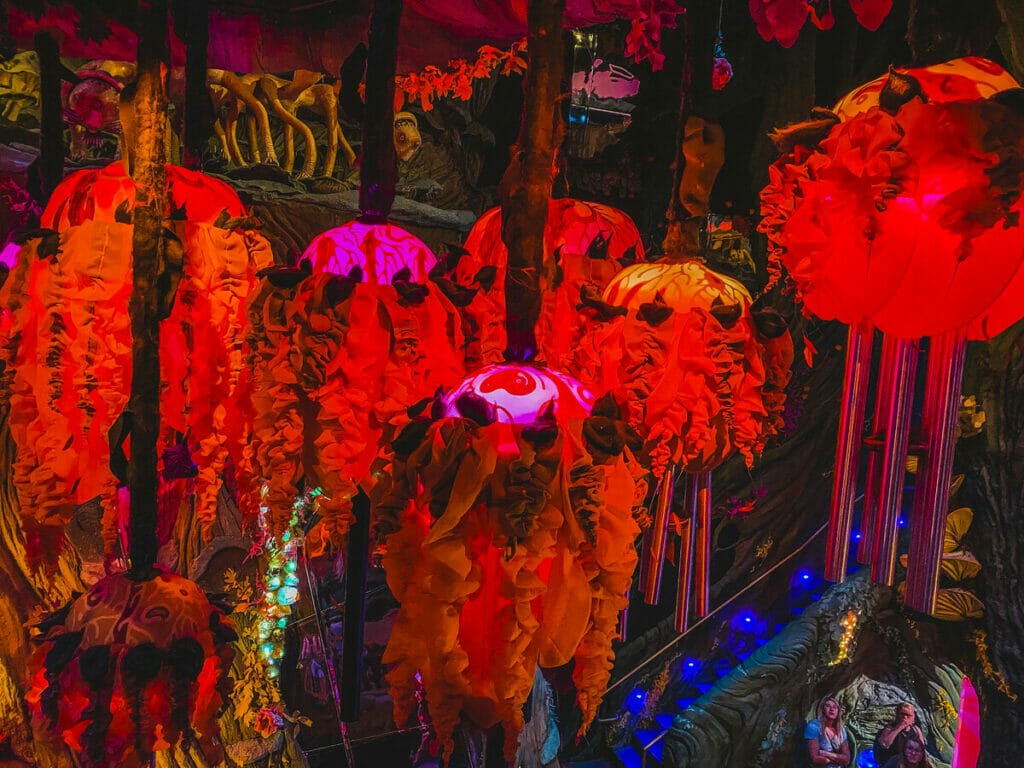 Interested in a little funkier art experience?
Check out the "psychedelic, mind-bending" journey at Meow Wolf Denver, the newest in a series (existing locations in Santa Fe and Las Vegas were a sensation!) of exhibitions in which visitors immerse themselves in the art rather than just look at it.
As you move through over 70 unique installations, you'll be challenged to find the secrets (hints: look for hidden doors, try the old payphones that actually work, see what happens if you play the piano) and crack the story.
Described by one reviewer as "like an art exhibit and an escape room had a weird and wonderful baby," this one's a must-do for those who love off-the-wall experiences you can't quite describe!
If you prefer football to America's pastime, take in a game at Empower Field at Mile High, home of the Denver Broncos.
Visiting Denver in the off-season?
You can still enjoy a tour of the facility with a knowledgeable guide who will share the stadium's inner workings as they lead the way through suites and lounges, the broadcasting booth, the press box, and locker rooms before concluding with a visit down to the field.
Don't miss the Colorado Hall of Fame Sports Museum, which is located on the Stadium Level and free of charge!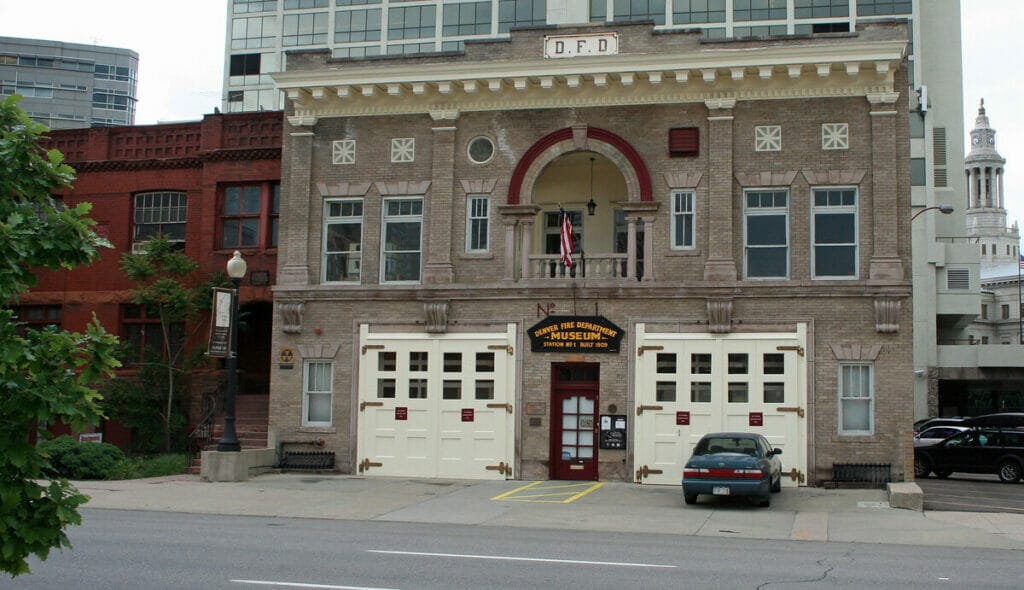 Housed in historic Station Number 1, the self-guided tour at the Denver Firefighters Museum tells the story of the Denver Fire Department from 1866 to the present.
Exhibits cover the evolution of communications, equipment, and vehicles over time while tying the department's history to that of the greater city.
If you happen to visit on a "free day," you may even catch a short ride on a historic fire truck!
Grab dinner at Colorado's first brewery!
Occupying the same building since it opened in 1859, Tivoli Brewery offers great food in a historic and unique location.
Choose from 50 Colorado craft brews on tap, or order a flight for a broader sampling, and settle into a seat on the outdoor patio.
An extensive bar menu includes customer favorites like pork belly sliders, a chicken wrap, fish and chips, or the Bavarian pretzel.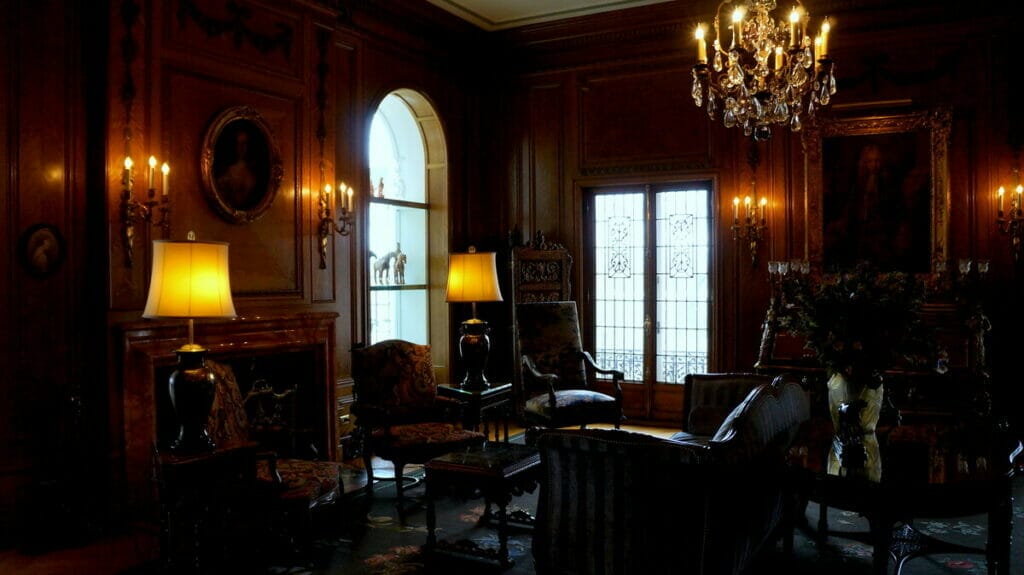 Pay a visit to the stately Boettcher Mansion, the official residence of Colorado Governors.
Built by an influential local family in 1908 and added to the National Register of Historic Places in 1969
Tours include the ground floor rooms (filled with the art, tapestries, and furniture collected during the family's travels abroad): the parlor, billiards room, dining room, and Palm room.
Take a few moments after the tour to enjoy the lush, manicured grounds!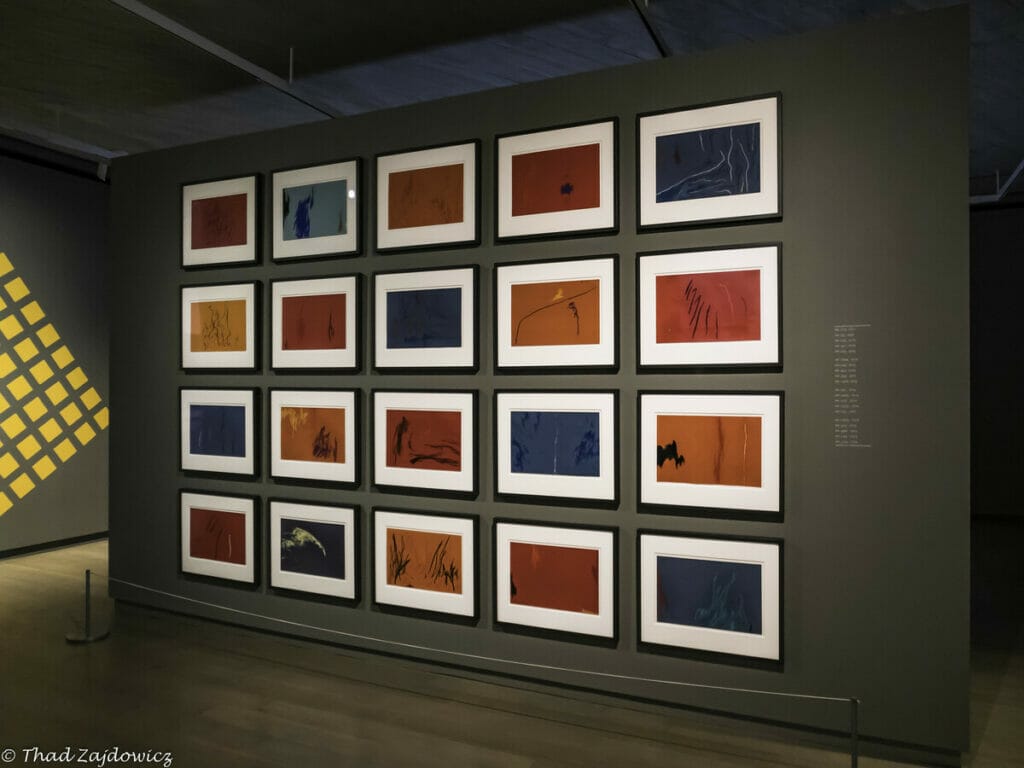 Tour one of the world's most intact public collections of any public artist.
Built specifically to display the renowned expressionist painter's work, the museum's 800 paintings and 220 works on paper amount to 93% of Still's lifetime output.
The nine galleries take you on a journey through the artist's progression, from the realism of the Depression and war years to the more abstract postwar work.
Videos throughout the museum discuss the museum's development and explain the conservation process.
Don't miss the ground floor artist's studio!
For the truly adventurous wondering what to do alone in Denver, mount up for a guided mountain biking tour of the Rocky Mountains west of the city.
Tours are available for a half or full day, for riders of any experience level and include transportation and all necessary equipment.
All you need to supply is comfy shoes, a light jacket, and sunscreen!
Pin for Later!
Written by: Heather Bakas
Get the All-American Travel Secrets!
Don't miss out on America's hidden gems!