Found yourself in Boston with a few days to explore on your own?
That is excellent news, because Boston is one of the most exciting places that you can enjoy by yourself.
For culture aficionados, sport fans, foodies and everyone in between, there's an abundance of activities to easily fill up a few fun days of adventure and sightseeing.
Here are 21 wonderful things to do alone in Boston.
Want more ideas of things to do solo in your favorite American cities? Check these out!
1. Visit Harvard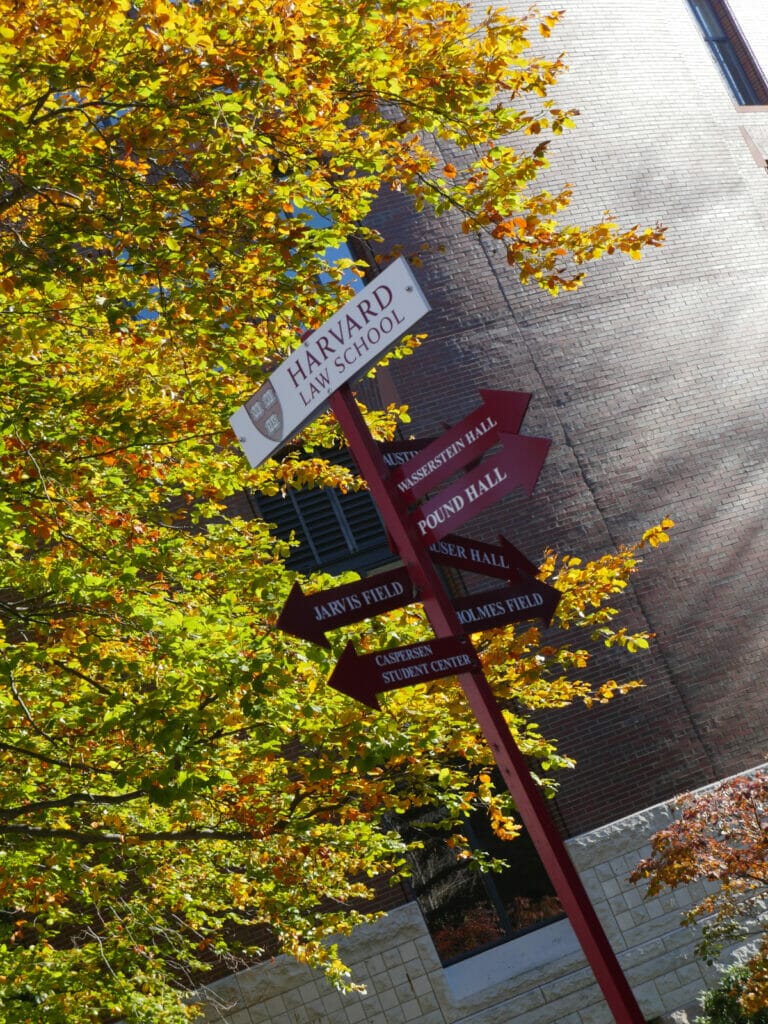 Arguably one of Boston's most famous attractions is the world renowned Harvard University.
Even if you didn't get a chance to study at this Ivy League college, you can book a guided tour that will show you around the gardens, student halls and libraries, expertly narrated by an ex-student.
If you aren't interested in the full tour, you can also visit the buildings on your own and peruse the university's highly impressive collection of art and sculptures that date back to the Neolithic age.
2. Pick up gourmet food from the farmers market
If you were looking for a centrally located spot to pick up some fresh produce, artisanal cheese or homemade baked treats, the Copley Square Farmers Market in Back Bay is the place to go.
Running from mid-May through to mid-November, this busy market is popular for all manners of foodies, from visitors to locals and even chefs picking up high quality ingredients for their kitchens.
Even if you're not looking to stock up on produce, many of the stalls offer tastings, making for a budget friendly way to sample a variety of local delicacies.
The Rose Kennedy Greenway is an expansive park of over fifteen acres in the heart of Boston.
It connects the Chinatown Gate and the Zakim Bridge and is filled with locals and visitors on any given day, enjoying the parklands, food trucks, fountains and the iconic Greenway Carousel.
This is a great place to steal a few hours of sunshine and relaxation in a peaceful space, whilst still being within easy reach to the center of Boston.
4. Go Ice Skating in Boston Common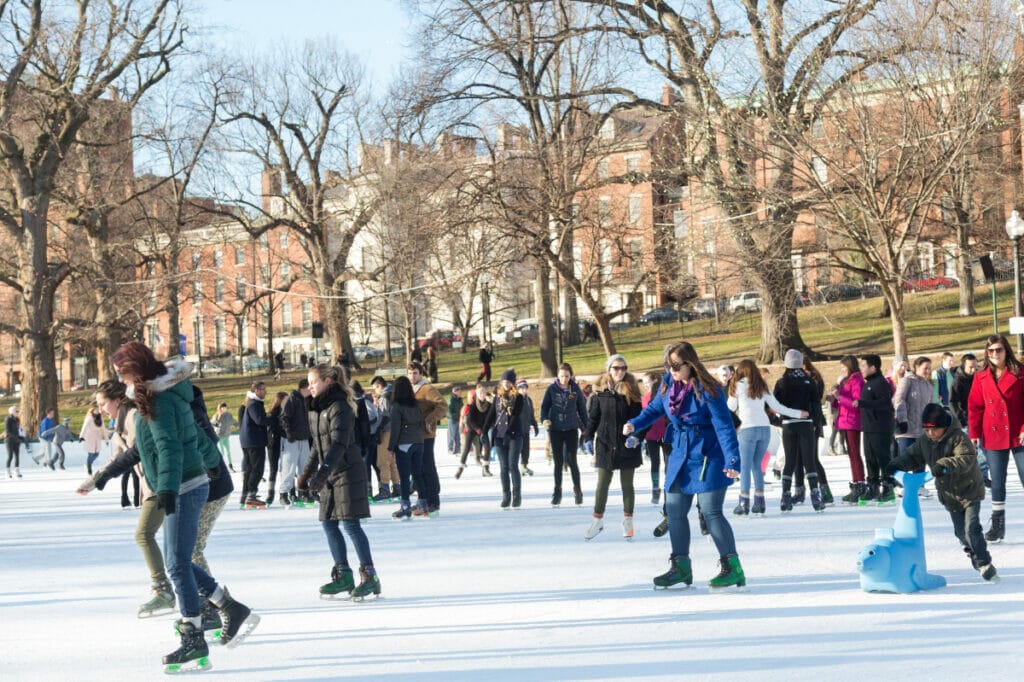 If you're visiting Boston in winter, sure you'll be a bit chilly, but there's plenty of activities to keep the blood flowing.
One of the most popular activities for Boston locals to flock to in the cold season is ice-skating on Frog Pond in Boston Common.
Boston Common is Boston's oldest public park and America's first botanical gardens.
Although called a pond, the ice skating rink is sizable and a great idea for what to do alone in Boston.
5. Explore the rest of Boston Common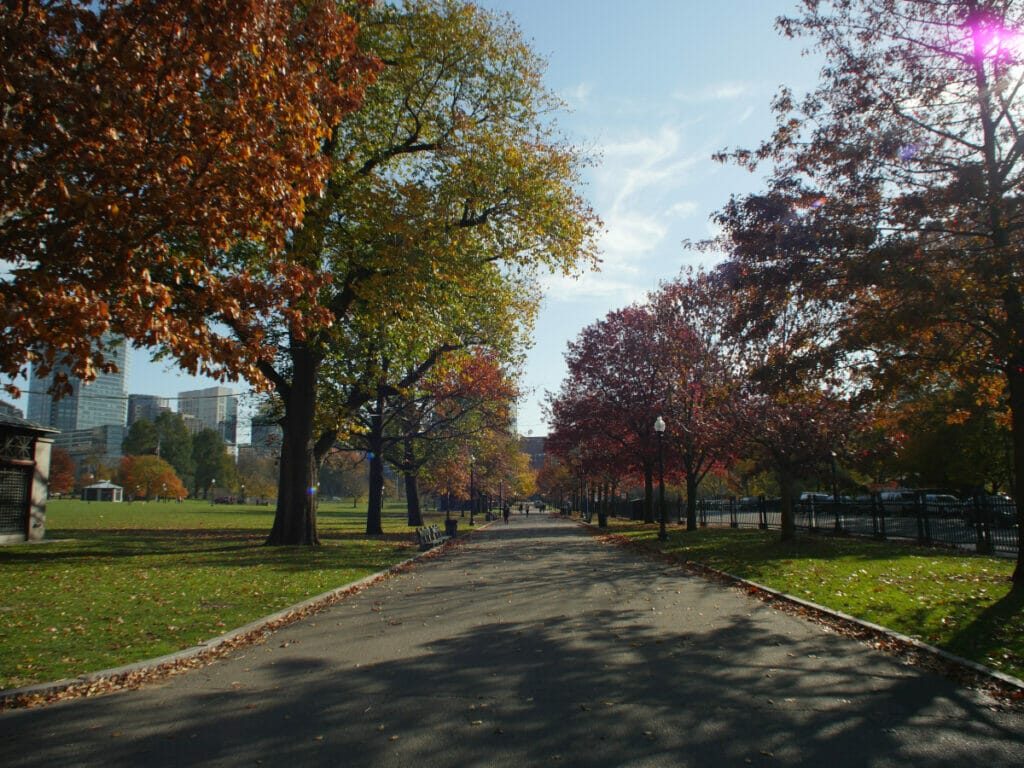 Even if you're visiting the city outside of Winter, Boston Common has plenty to offer the single traveler.
Although now the park is mainly a place of relaxation and recreation, many significant moments in America's history also took place in the park.
From George Washington to Martin Luther King, many key figures in American history once visited the Common to proclaim their cause and rally supporters.
The Friends of the Public Garden, a not-for-profit group dedicated to preserving the park, have also produced a brochure recounting some key historical moments so grab a pamphlet and self-explore on your Boston solo trip.
6. See a show at the Boston Opera House
The Boston Opera House is a recently renovated grand theater that hosts a number of spectacular shows and musicals.
The Opera House is also home to the Boston Ballet and visitors can book tickets to see world-famous performances of The Nutcracker, Hamilton and Don Quixote.
Although it was originally built as a movie theater, the interiors were remodeled in 2004 with baroque style decor, including gilded fittings and crystal chandeliers.
If you're on a solo trip to Boston, spending an evening at the Opera House watching a world-class performance is easily one of the best things to do.
7. Go kayaking on the Charles River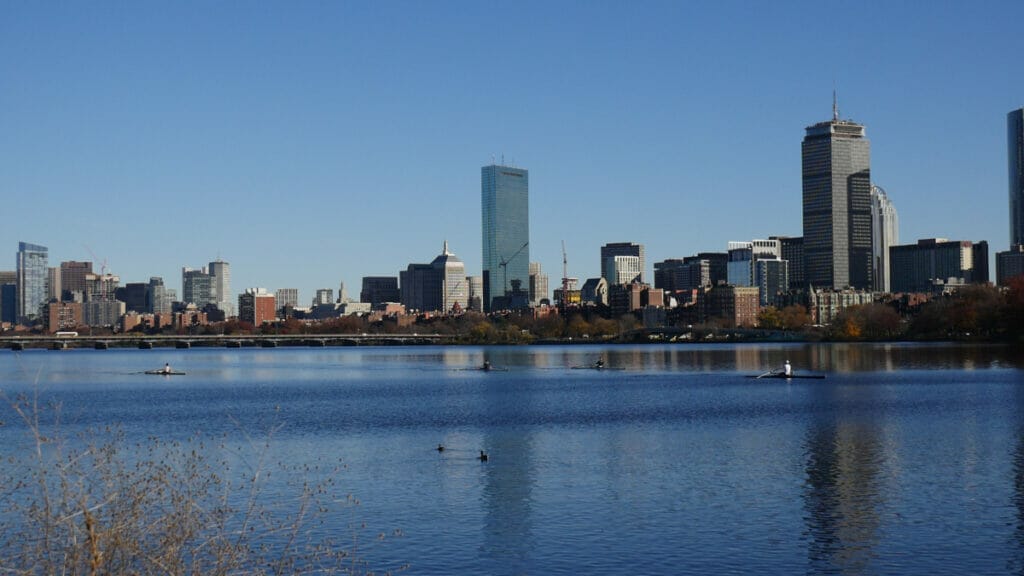 On a warm day, the Charles River can be found buzzing with activity, from visitors renting sailboats to the Harvard Crew Team training for upcoming competitions and events.
For fun things to do alone in Boston, you can easily hire a kayak or paddleboard from rental shops along the river and spend a couple of hours burning off breakfast.
Keep an eye out for the wildlife that lives on or around the river, where you can spot creatures from beavers and turtles to eagles and deer.
If you don't fancy sitting down to a dinner table by yourself, fear not, because Boston is home to one of the most highly rated food markets in the state.
The Time Out Market in Boston has an eclectic mix of some of the most notable chefs, serving up a wide variety of delicious cuisine.
One of the best things to do alone in Boston at night is to wander around the market and you'll find dinner options from loaded burgers to fusion Middle Eastern and a revolving menu of seasonal cocktails.
The market has indoor and outdoor seating (with heaters) and is located inside an architecturally lauded art deco building that's worth a visit alone.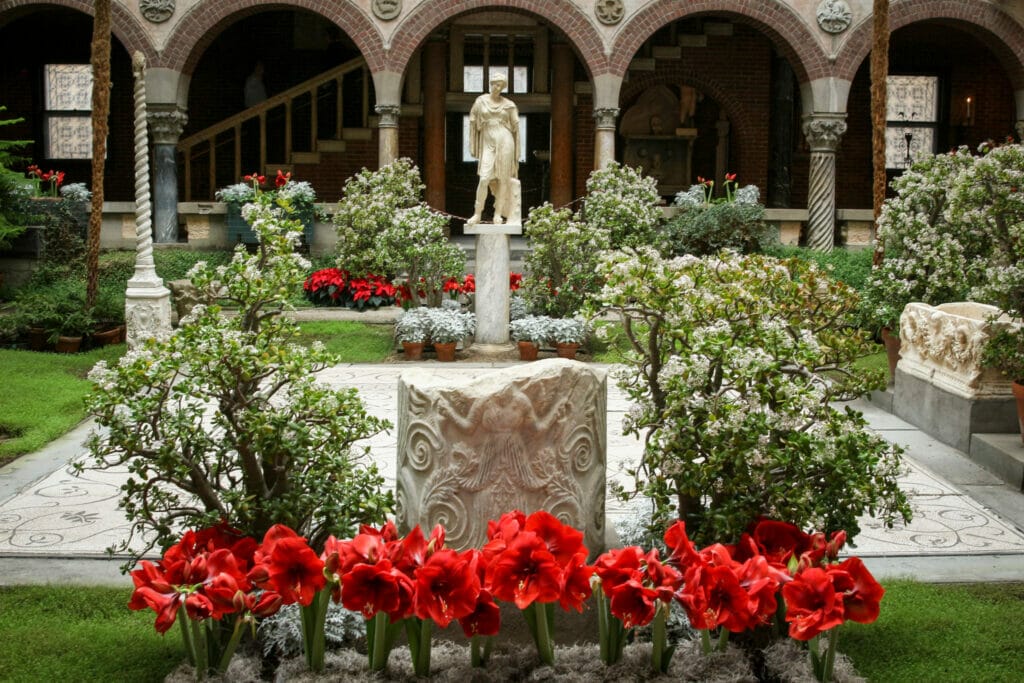 If you love art, grand architecture and a bit of mystery, one of the best things you can do when visiting Boston alone is to spend a few hours exploring the Isabella Stewart Gardner Museum.
The Venetian-inspired Museum itself is structured around a flower filled courtyard that makes for a place of quiet reflection and excellent photo opportunities.
The artwork is a mixture of European, Asian and American art, but most visitors flock to see the empty frames that once held priceless artworks which were infamously stolen in 1990.
If your name happens to be Isabella, or if you're visiting on your birthday, you also get treated to free admission.
10. Go hiking in the Blue Hills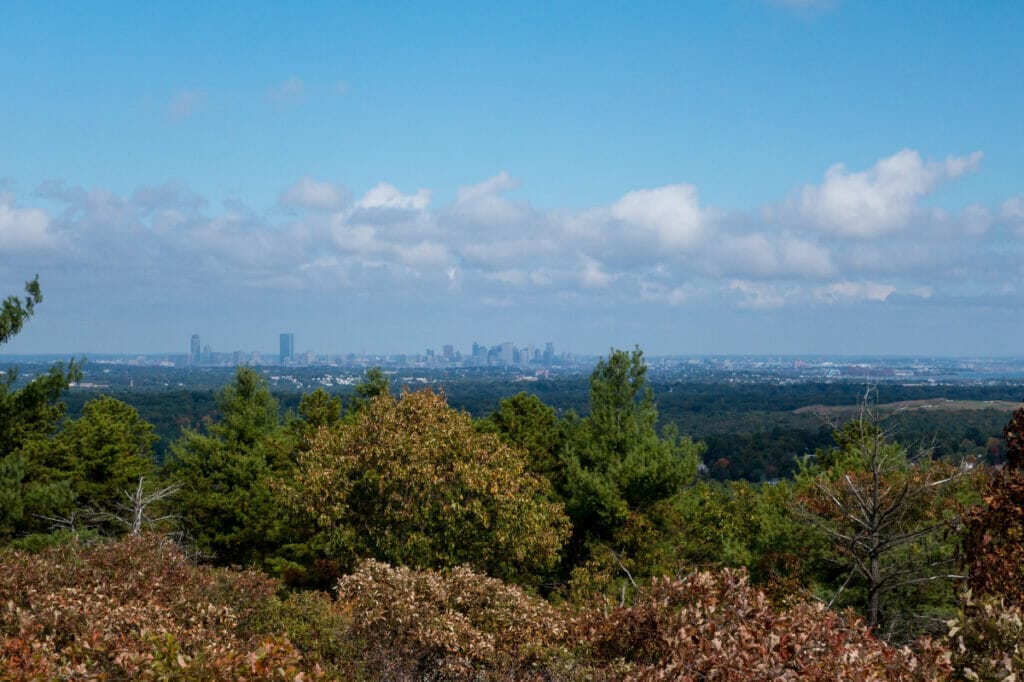 Just a stone's throw outside of Boston lie over 7,000 acres of parkland, mountain trails and waterfront vistas, taking shape in the mighty Blue Hills Reservation state park.
The park has hiking options for all levels of explorers, from beginners to advanced. One of the most popular trails is a hike to the top of the Great Blue Hill, which rewards hikers with spectacular views over the mountain range and Boston skyline.
If you're visiting over the summer, you can also choose to cool off in one of the watering holes that offer excellent swimming opportunities.
The Institute of Contemporary Art is a jaw-dropping glass walled building of 65,000 square feet, comprising multiple galleries, a theater and cafes.
There is a revolving line up of artwork and exhibitions along with live performances on the outdoor deck, overlooking the Boston Harbor waterfront.
If you're on a budget and happen to be in Boston on the second Thursday of the month, head to the ICA between 5pm and 9pm for free entry.
12. Walk the Freedom Trail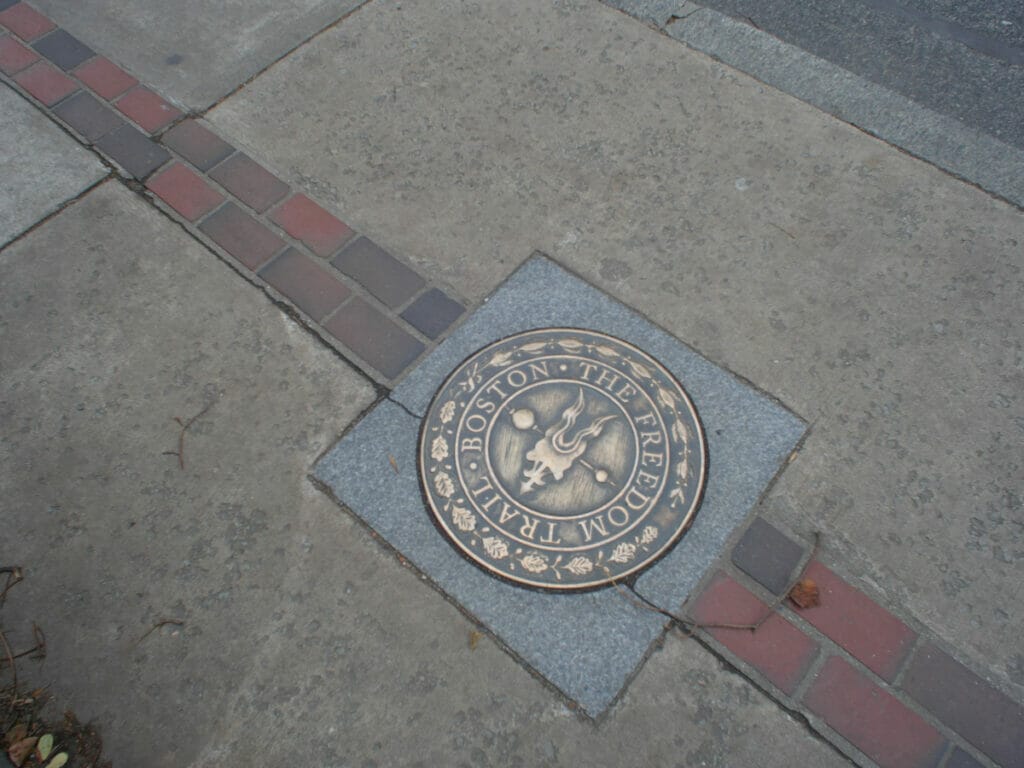 The Freedom Trail is one of the multiple historical walks you can do on your own in Boston, and arguably the most famous of them all.
This is a self-guided route covering over 2.5 miles of the city, passing churches, museums, burial grounds and other places that tell the history of the American Revolution.
There are also a number of tour operators that run guided walks, which can be a great option to not only learn more about the history of the places you're walking through, but also meet fellow like-minded single travelers.
13. Enjoy fresh seafood
Boston is well known for its fresh and delicious seafood, with oysters being one of the most popular delicacies.
Many local restaurants offer fresh seafood and varieties of oysters, such as Wellfleet and Cotuit to visitors who are keen to sample these locally sourced aphrodisiacs.
If you're looking for a gourmet pre-dinner treat, one of the city's many oyster happy hours is a great way to sample some varieties on a budget for a Boston solo traveler.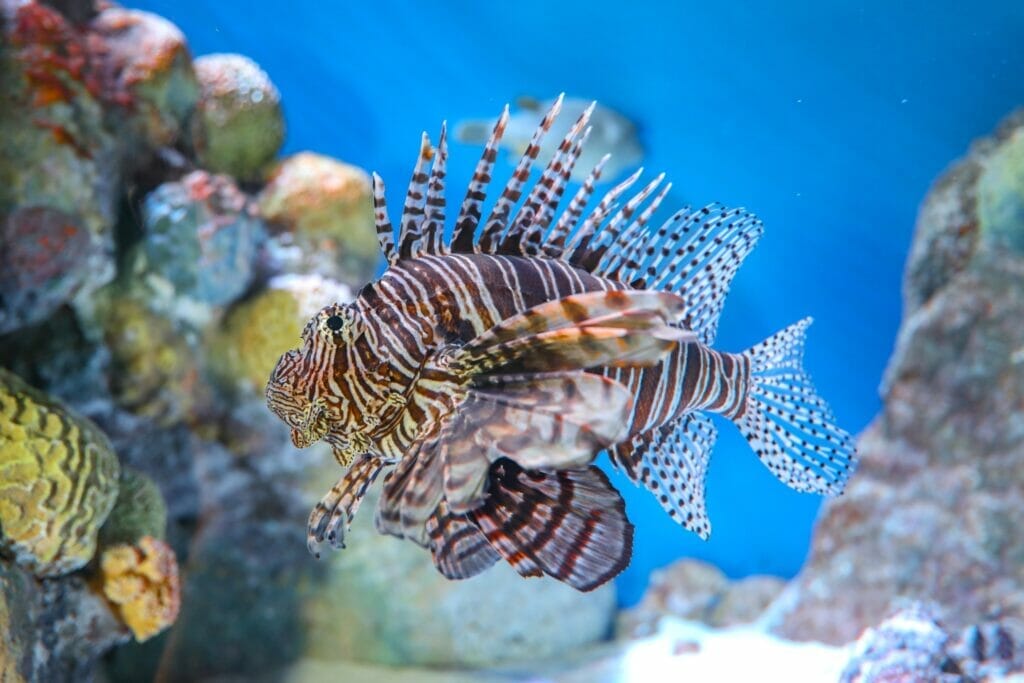 Whoever said aquariums were only for families likely hasn't been to New England Aquarium.
This global leader in marine conservation and ocean exploration is one of the city's most popular attractions, for families, couples and single visitors alike.
The aquarium is home to hundreds of species of marine life, including sharks, sea turtles, penguins and exotic fish.
If you can't make all the exhibits, one of the most popular that you should definitely get to is the Great Ocean Tank where you can see penguins being fed by zoo staff.
Although the museum does charge an entry fee, there are also seals housed in the external enclosure, which is free and open to the public.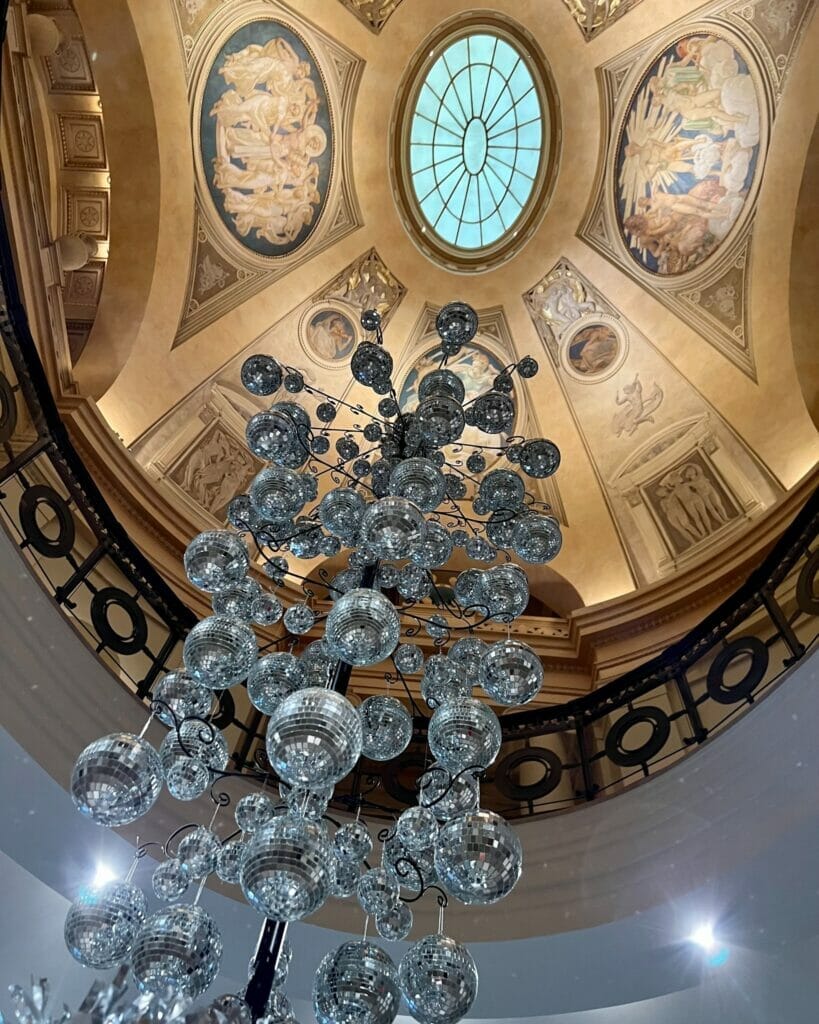 There's no shortage of museums to explore in Boston, and one of the oldest and largest collections of fine art can be found at the Museum of Fine Arts.
The Museum of Fine Arts has been around since 1870 and its collection now covers more than 500,000 pieces.
Many of the artworks have been loaned to galleries around the world, however visitors to the Museum in Boston can still see noteworthy pieces of impressionist and Post-Impressionist, Asian and Egyptian Art.
If you visit after 4pm on a Wednesday, admission is by voluntary contribution so it can be a great way to see some fantastic artwork without spending a fortune.
16. Browse designer stores in Back Bay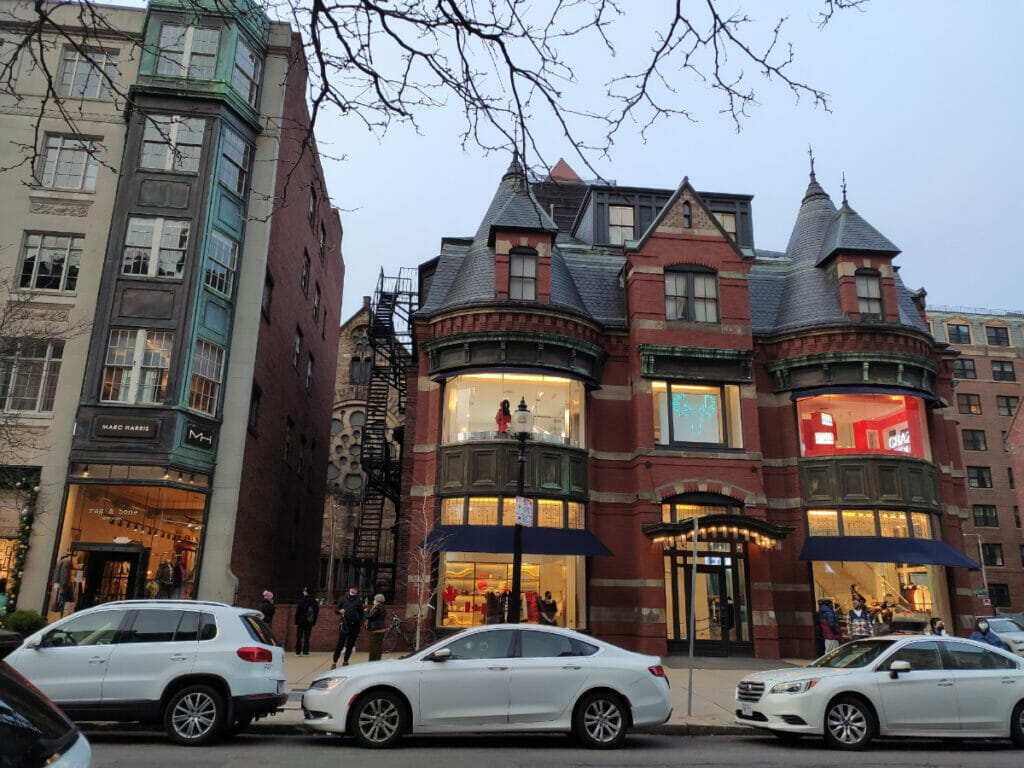 Starting from Arlington Street, walking away from Boston Common, you'll find blocks of gorgeous designer stores, trendy boutiques and an assortment of galleries, bars and salons to explore.
Even if you're not looking to burn a hole in your wallet, simply spending a few hours window shopping and treating yourself to a snack or drink at one of the various eateries that line these streets can be a fabulous way to explore one of the highlights of Boston alone.
17. Catch a game at Fenway Park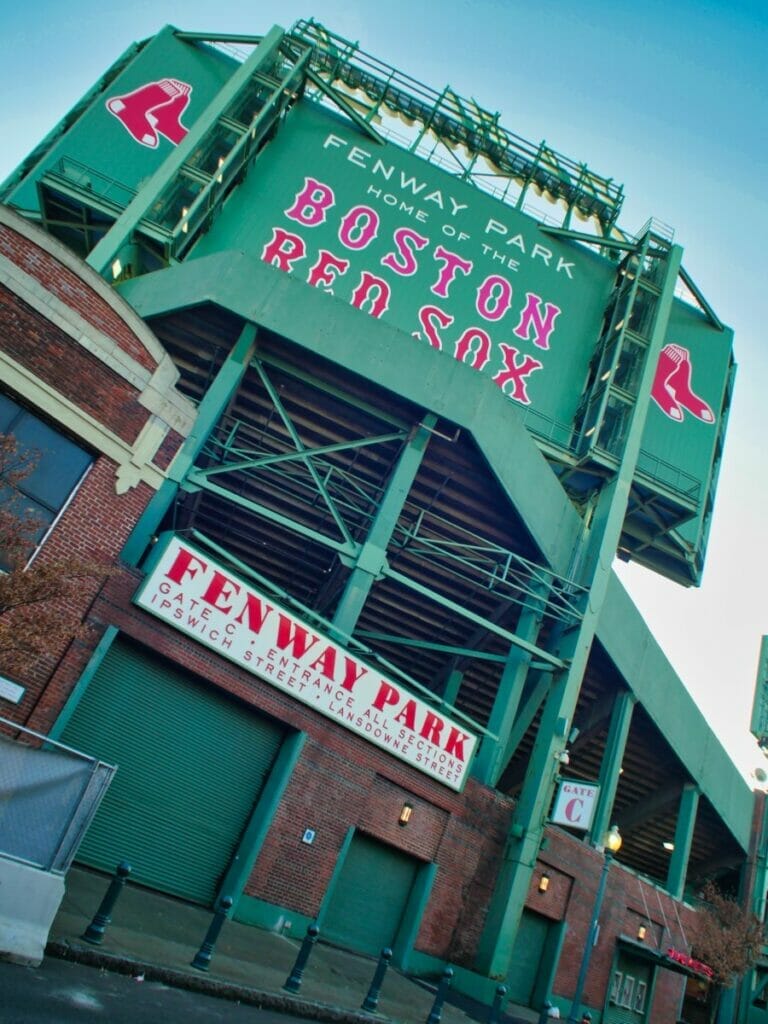 Fenway Park may be one of the smallest ballparks in the major leagues, but it is also one of the oldest, making a visit here one of the absolute must-dos when visiting Boston.
Given the limited seating capacity, tickets for the big games can be hard to snap up.
However even if you aren't able to catch a game (which you absolutely should do if you can), you can also join a tour around the stadium to see this historical venue up close.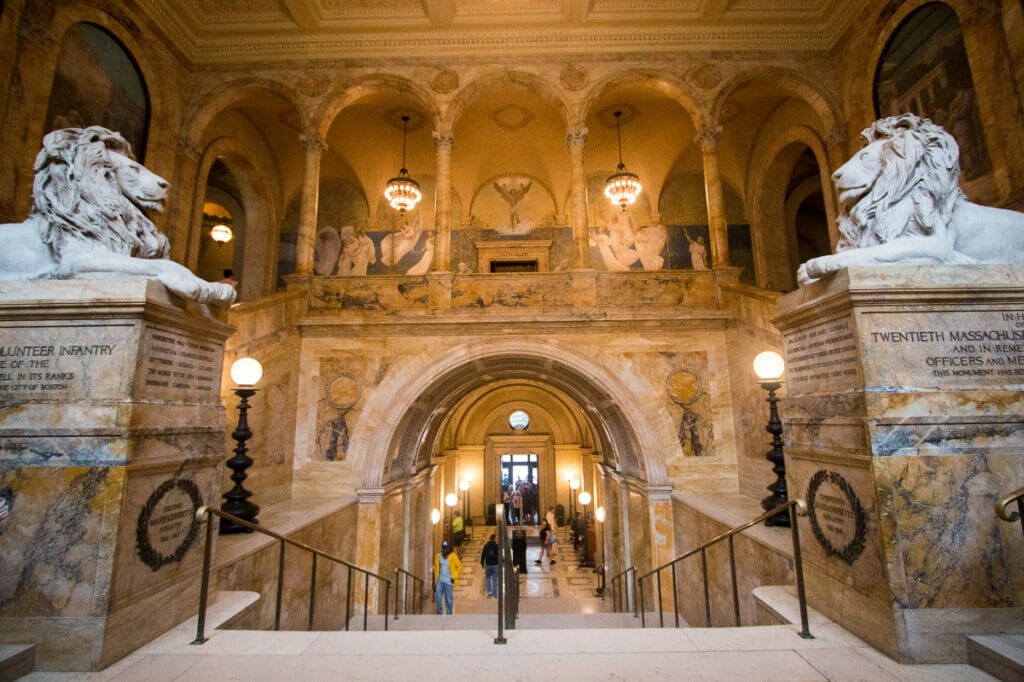 Containing approximately 24 million works, the Boston Public Library not only has one of the largest collection of works of literature in the country but also has some of the most beautiful public spaces that visitors can explore at their leisure.
The library is made up of twenty four branches, with buildings dotted around the city. Some of the most beautiful sections of the BPL include the Chavannes Gallery and the Bates Hall, both located in the McKim building, named after the designer of the original structure.
19. Have a feast in Chinatown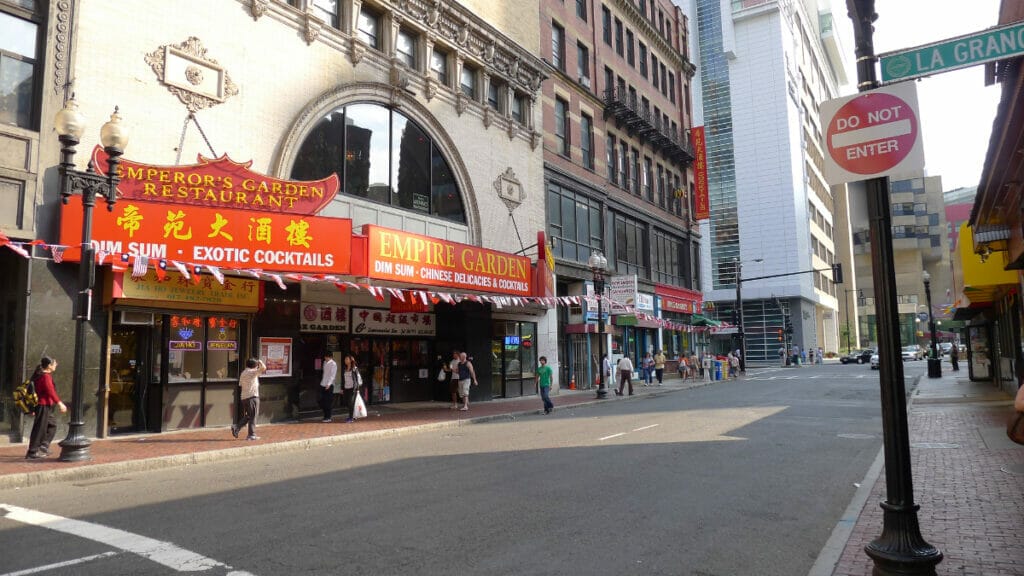 One of Boston's most colorful and unique neighborhoods is Chinatown.
Spending a few hours here will fill you with not only delicious plates of steamed dumplings but also a deep appreciation for the strong cultural influence that the Chinese population of Boston has had on the city.
Chinatown is one of Boston's most densely packed neighborhoods and there's plenty to see, do and eat.
To make the most of your visit, it is highly recommended to sample cuisine from a number of the vendors that line the streets of this district, each offering their unique spin on authentic Chinese cuisine.
Boston has played host to many popular contemporary comedians who've performed to great crowds of audiences across one of Boston's many comedy theaters.
Spending an evening at a comedy show is a great way to enjoy live entertainment without the distraction of company or conversation, making it one of the most fun things to do alone in Boston.
21. Line up at Mike's Pastry for an after dinner cannoli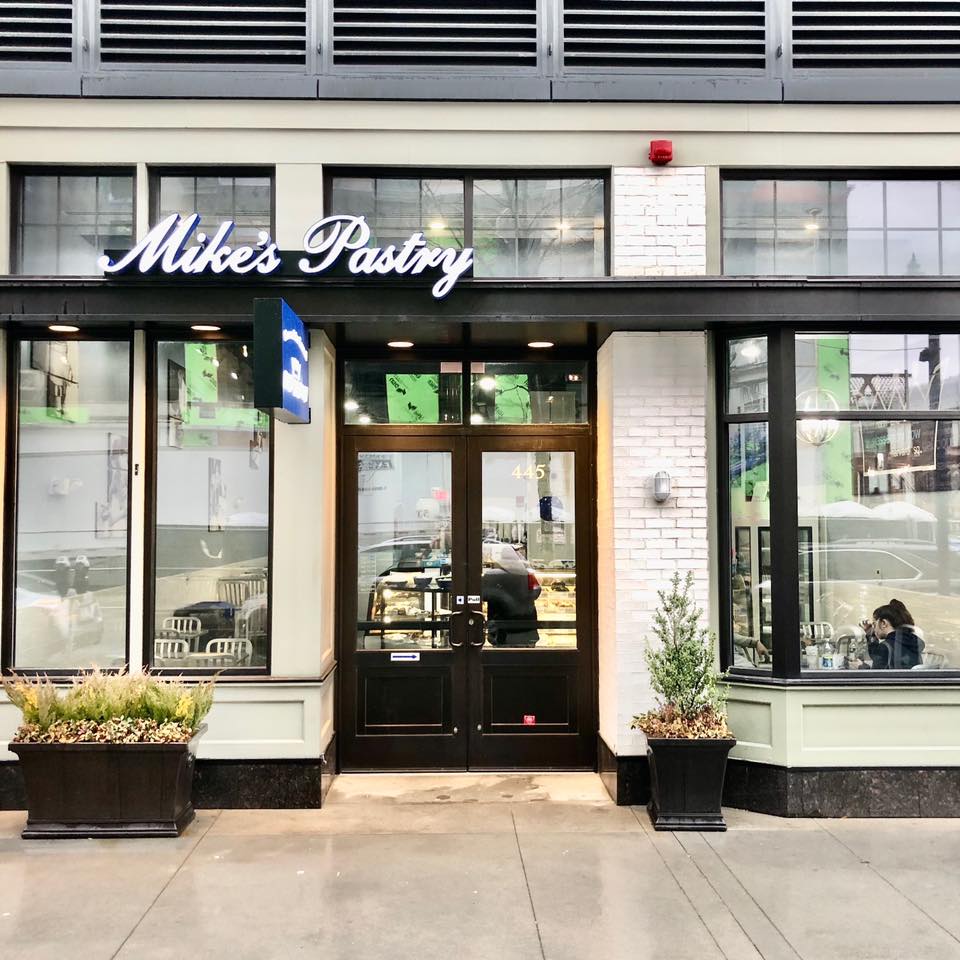 You can't end your Boston trip without lining up at least once for Mike's famous cannoli.
Visitors line up down the street every night in the North End to get their hands on one (or several) of these famous treats.
The cannoli come in a range of flavors, from original and Nutella to Limoncello.
If you don't particularly love cannoli, Mike also serves up Boston Buns and other sweet treats for the hungry traveler.
Pin for Later!
Get the All-American Travel Secrets!
Don't miss out on America's hidden gems!