Jackson Mississippi has a little bit of everything and will suit travelers of all ages.
Thanks to its central location, Jackson also makes a fantastic base for exploring further afield in Mississippi.
Jackson suffers from the happy misfortune of having a disproportionate amount of phenomenal restaurants relative to its size.
Meaning it can be difficult to narrow things down when finding the best restaurants in Jackson.
To help you on your quest for the perfect big feed in Jackson here's a list of some of Jackson's best restaurants.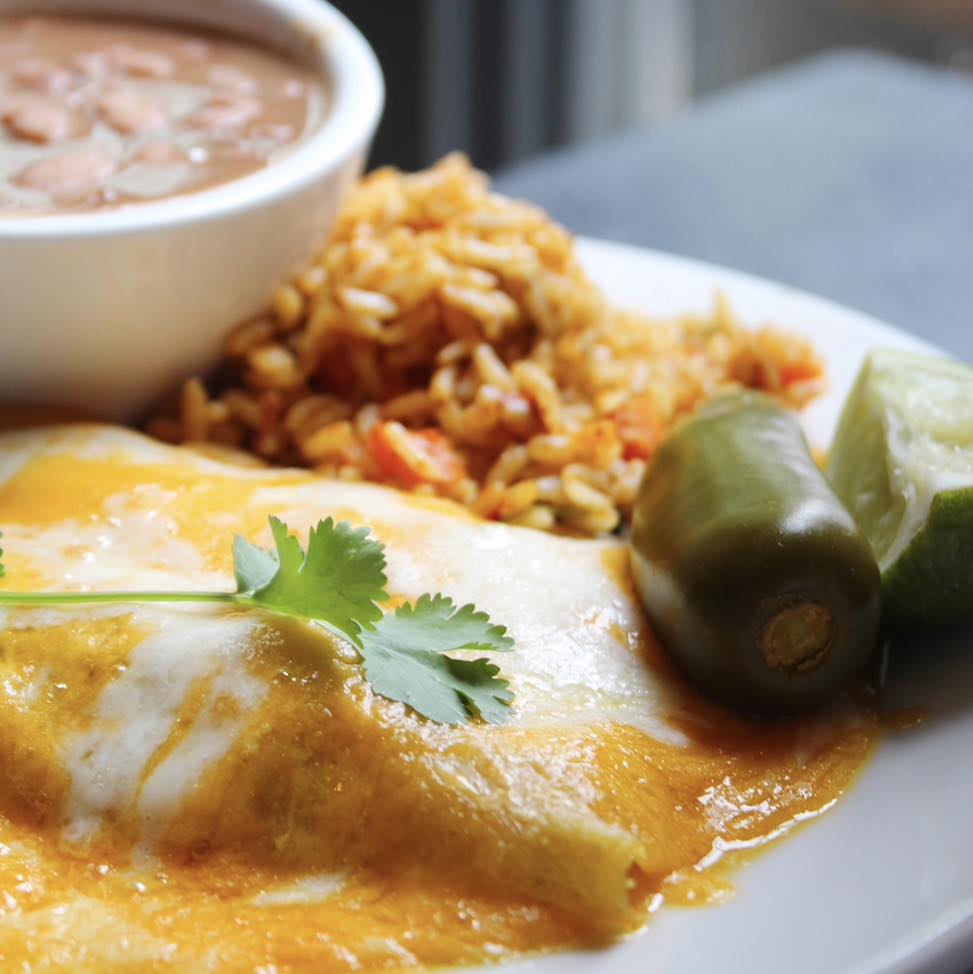 This is an amazing spot in downtown Jackson, where you should go if you're looking for a cool place with a fantastic atmosphere coupled with delicious Southern-style pub food.
Most of the menu is a must-eat.
But the fried broccoli with cheese and the fajitas are constantly recommended.
If the mood is right, you could try one of their cocktails, expertly made by the skilled bartenders.
The Iron Horse Grill is more than just a restaurant, three days a week they hold gigs with local and regional acts, giving visitors a taste of Mississippi's music scene.
On top of this (literally on the upper floor), there's a small museum detailing the history of Mississippi's influence on American music – a brilliant precursor to a meal or gig.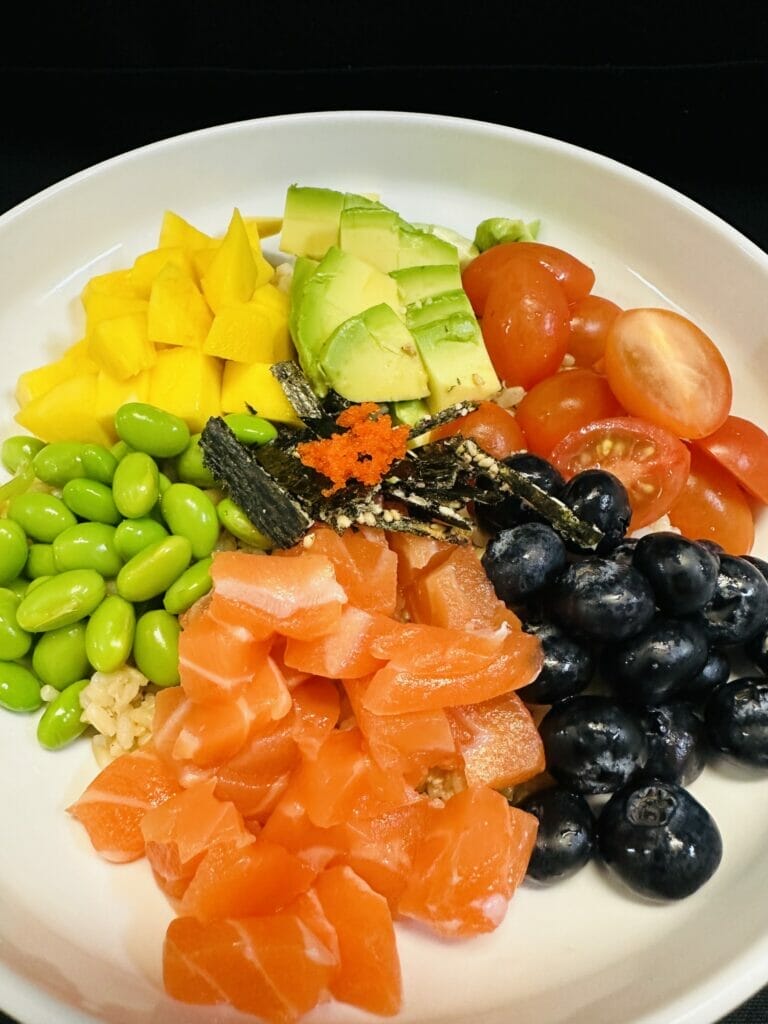 Edo serves all kinds of Japanese cuisine that should scratch any itch that you might be feeling for it.
The available fare primarily consists of miso, teriyaki, rice bowls and sushi dishes. However, the star of the show at Edo's is the broad range of sushi.
Vital to Edo's success is the fact that all of its sushi is made fresh to order and its ingredients are fresh too.
Something that is supremely important when it comes to the quality of any dish, but especially so with seafood.
To top it off, you can expect fast, reliable and friendly service – a difficult feat for a restaurant as busy as Edo's.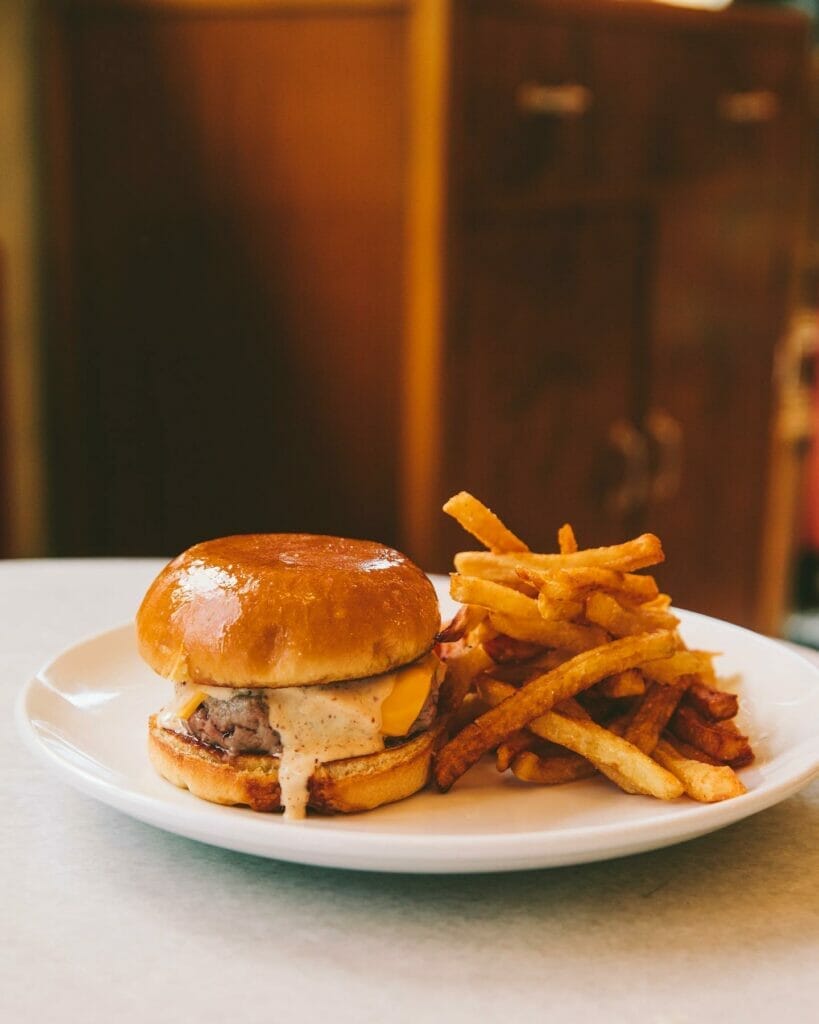 Inspired by the chef's childhood memories of visits to his grandmother in New Orleans.
The food at Elvies is a combination of this nostalgia and French cuisine – the elegant interior will put you more in mind of Paris than the Deep South.
This eatery is perfect for any time of day.
Feel zen in the knowledge that the ingredients are ethically sourced while tucking into delectable dishes such as duck confit, steak tartare or a French omelet.
Elvie's has been experiencing a lot of buzz, particularly since making it onto the NY Times: America's Best Restaurants 2022 list.
Due to this and the intimate interior, reserving a table ahead of time is encouraged.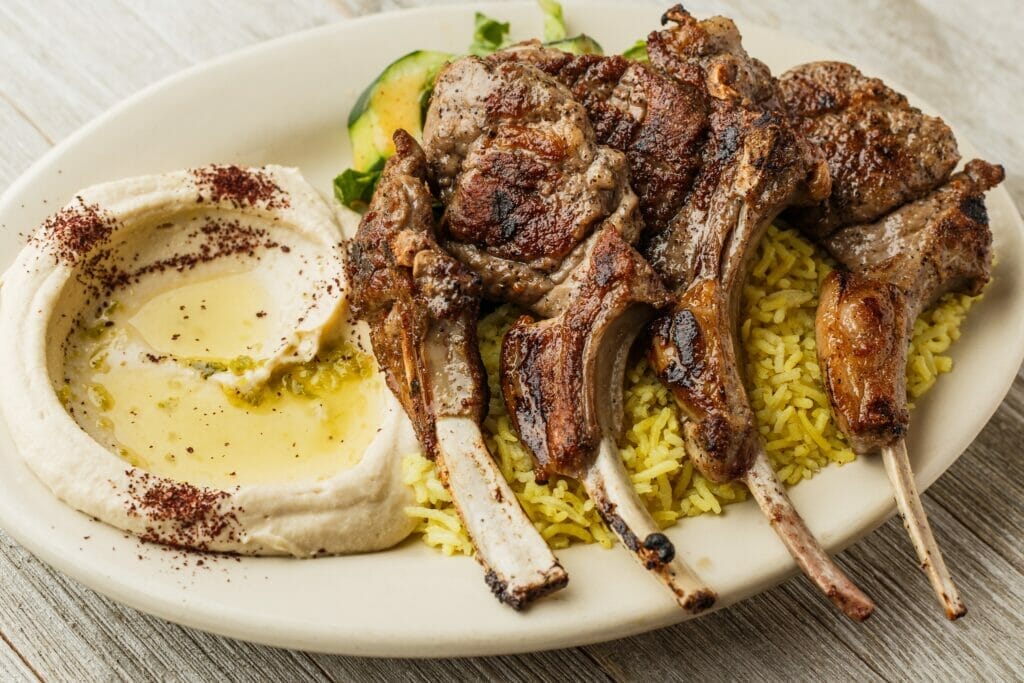 Anyone familiar with the tavernas of the Mediterranean will feel right at home in Aladdin's.
This is, without a doubt, one of the best restaurants in Jackson if you have a hankering for Mediterranean cuisine.
All of the big hitters of the Mediterranean world can be found in this restaurant.
Whether that's falafel slaked in hummus, pita stuffed to the brim or a Greek salad bursting with feta.
This place is great for people of most dietary requirements thanks to the inherent variety of Mediterranean cuisine.
Meat eater, vegetarian, vegan etc. you will find something that suits your diet and palate at Aladdin's.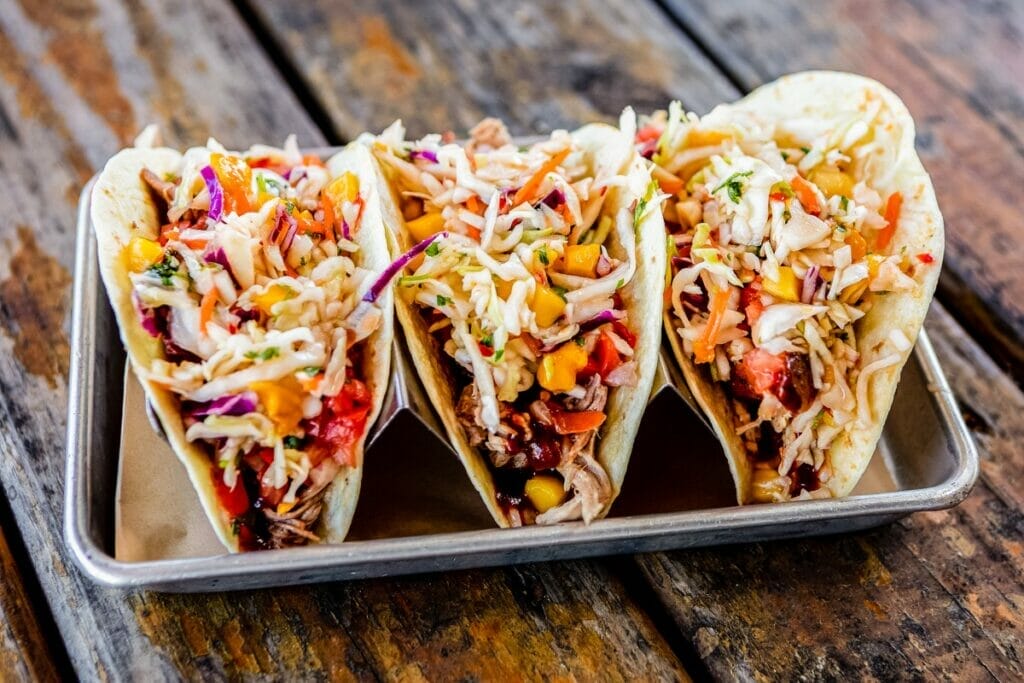 Pig and Pint is an award-winning barbecue joint that serves up beautifully cooked barbecue classics, usually with a twist.
Their dishes tip the scale from delicious to downright decadent in the best way possible.
Gorge on one of their signature dishes, perhaps one of the several flavours of BBQ taco or maybe a rack of ribs?
Then, wash it all down with a pint from their extensive craft beer list – including one of my favorite beers, Belgium's Delirium Tremens!
When looking at where to eat in Jackson, Mississippi, you'll probably see this place mentioned since it's a firm favorite with locals and tourists!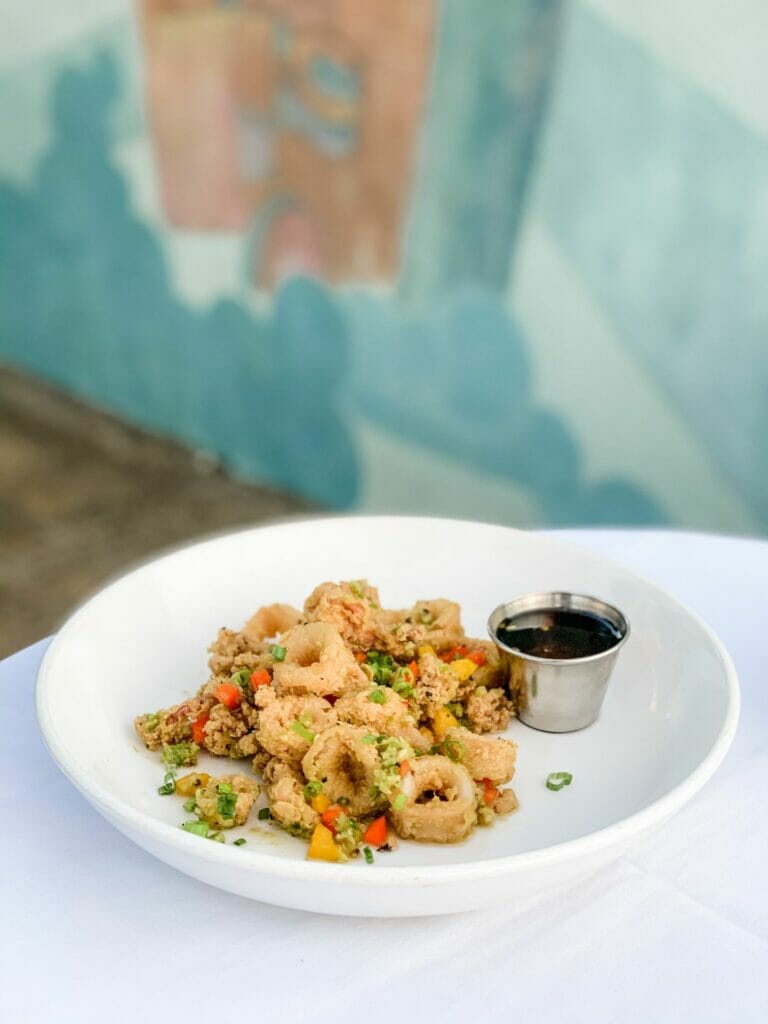 Walker's Drive-In is more upscale than the name might suggest, serving gourmet New American dishes that are suitable for any occasion.
Despite the sophistication of the menu, Walker's is set in an unpretentious space that will allow you to devote your whole focus to the feast in front of you.
The menu offers an eclectic mix of locally sourced and artfully prepared seafood dishes alongside mouthwatering steaks.
Make sure to complement your meal with a cocktail or wine from their exhaustive wine list.
You can't go wrong with Walker's if you're hoping to stumble upon some of the best food in Jackson.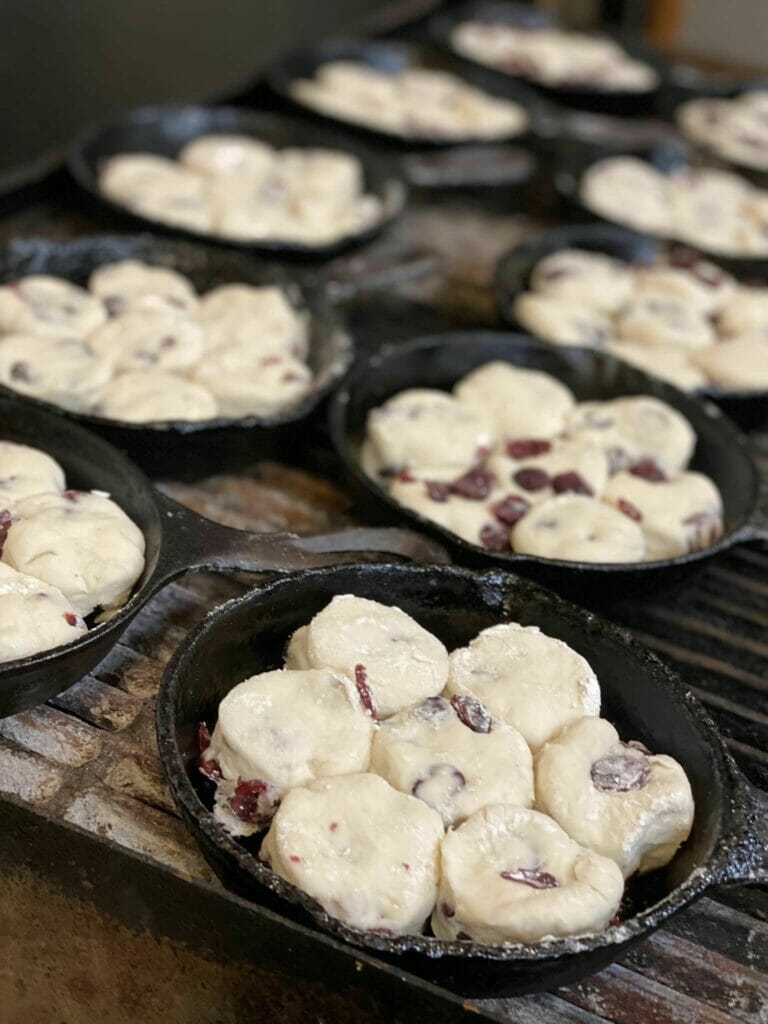 The proprietors at the Southern-styled Crazy Cat Eat Up strive to create delicious meals with locally sourced, seasonal ingredients.
Stop off for lunch and tuck into something off their lunch menu – everyone raves about the meatloaf.
Failing that, if you're in town between Thursday and Saturday, swing by for dinner – where you can expect seafood or meats fresh off the grill.
No matter what time of day you visit Crazy Cat's, I'd recommend leaving room for dessert! All desserts are freshly made and largely inspired by the owner's grandmother's and great-grandmother's recipes.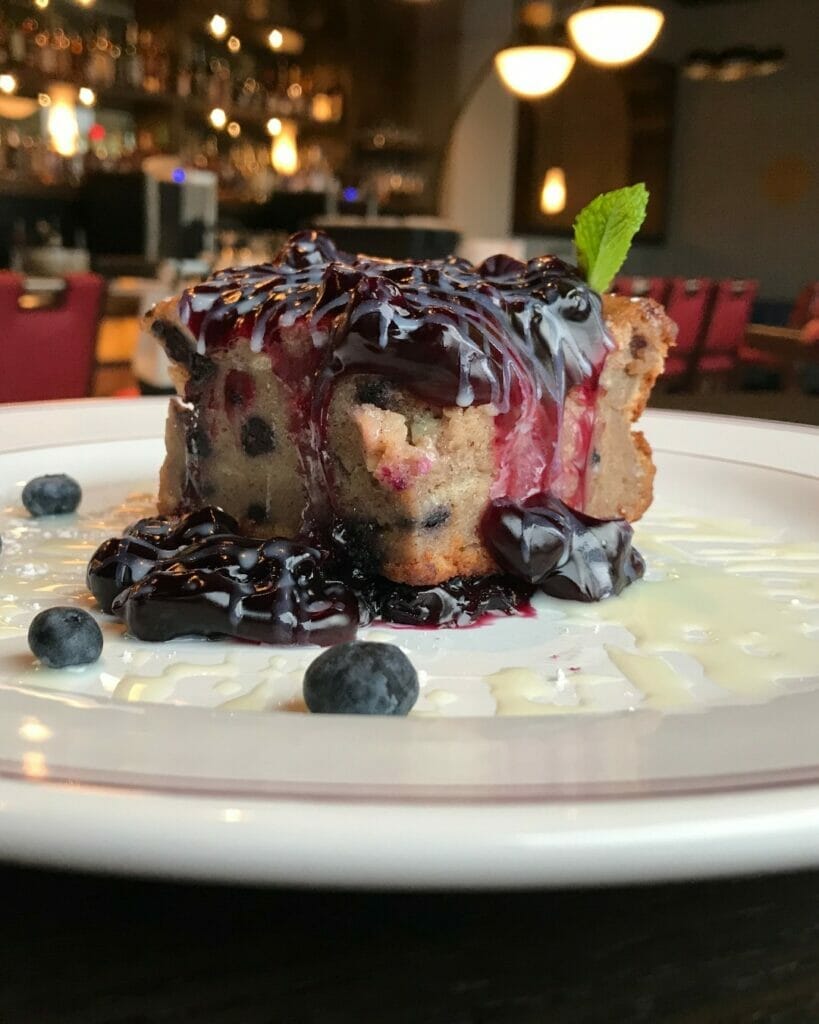 If you're after fine dining Char could be the restaurant for you.
Seating you in a sophisticated interior that is paired with live piano music, Char serves a range of exquisitely prepared dishes; specializing in prime cuts of beef, veal and lamb.
There are also several seafood dishes available, the crab cakes are a particular favorite among guests and should not be missed.
Even if it means a repeat visit!
As a final note, Char offers guests the chance to book private dining rooms, so if you're planning an intimate yet suave event with family or friends I would highly recommend Char.
Saltine is an oyster bar that serves an array of Southern-style dishes as well.
Of course, a visit to Saltine should probably include at least some oysters.
Aside from oysters, the world really is your oyster (pun intended).
There's fabulous variety of dishes to choose from, appropriate for vegetarians and those who aren't the biggest fans of seafood either.
You can also find one of the best brunches in Jackson here!
Don't skimp out and go wild, your stomach will appreciate you for it.
The Banana Fosters Pancakes are one of the most popular dishes so should go down a treat for brunch, especially if accompanied by one of Saltine's many craft cocktails.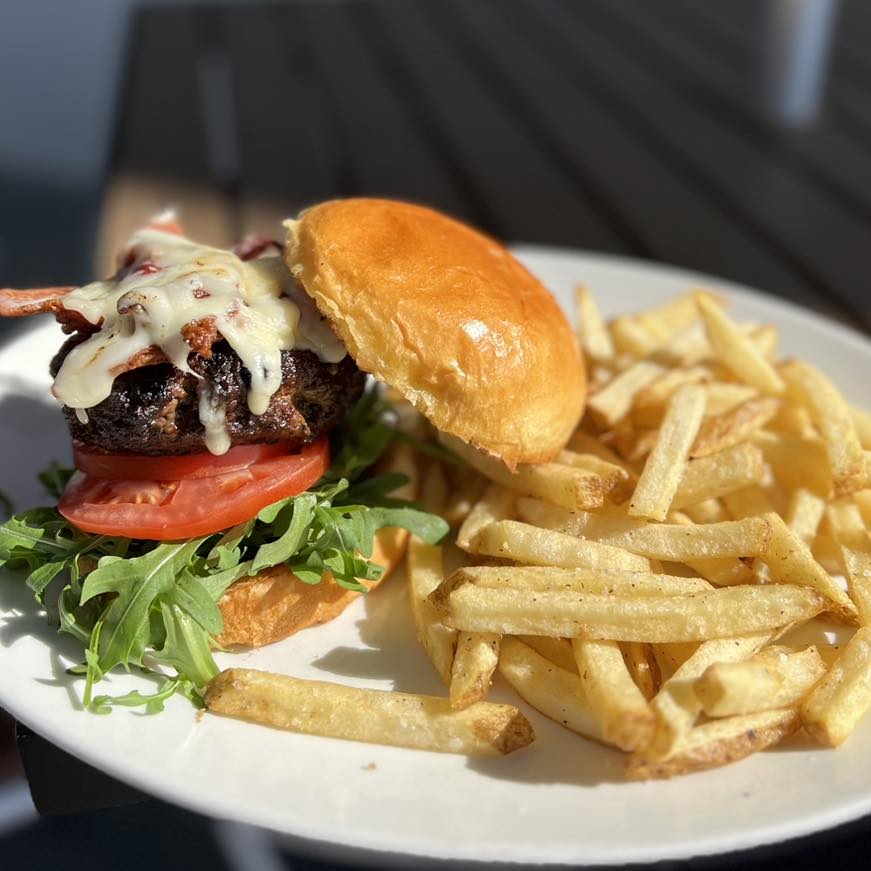 I think it's pretty apparent from the albeit long name why this entry made it onto the list. Who doesn't love pizza and ice cream?
Fill up on one of the 22 flavors of New York-style pizza served here – or create your own.
Outside of pizza and ice cream, Sal & Mookie's offers a whole Little Italy-style menu, including subs, fried calamari and more!
All this succulent comfort food can be found in a restaurant known for its laid-back and relaxed vibe.
So, expect zero stress while you sit back, feast, and enjoy the staff's hospitality.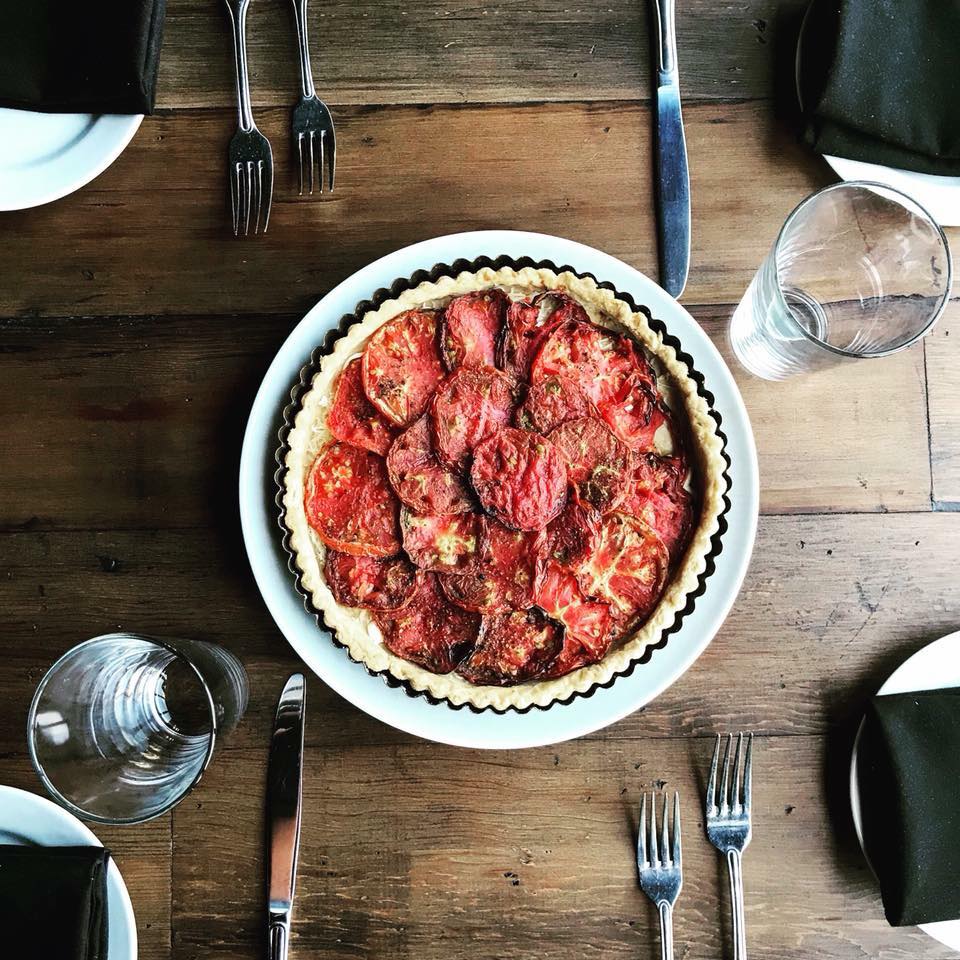 Lou's is another restaurant that really takes its Southern roots to heart.
The vintage industrial interior pairs well with the classic Southern fare you'll be served here.
Either wolf down one of their classic burgers with fries or peruse the seasonal dishes – usually consisting of seafood, pork or beef of some kind – everyone raves about the Redfish #2 so that could be a good place to start you're culinary adventure at Lou's.
No matter what you choose, from the appetizers to the desserts, all the portions are huge so don't worry about leaving with an empty stomach!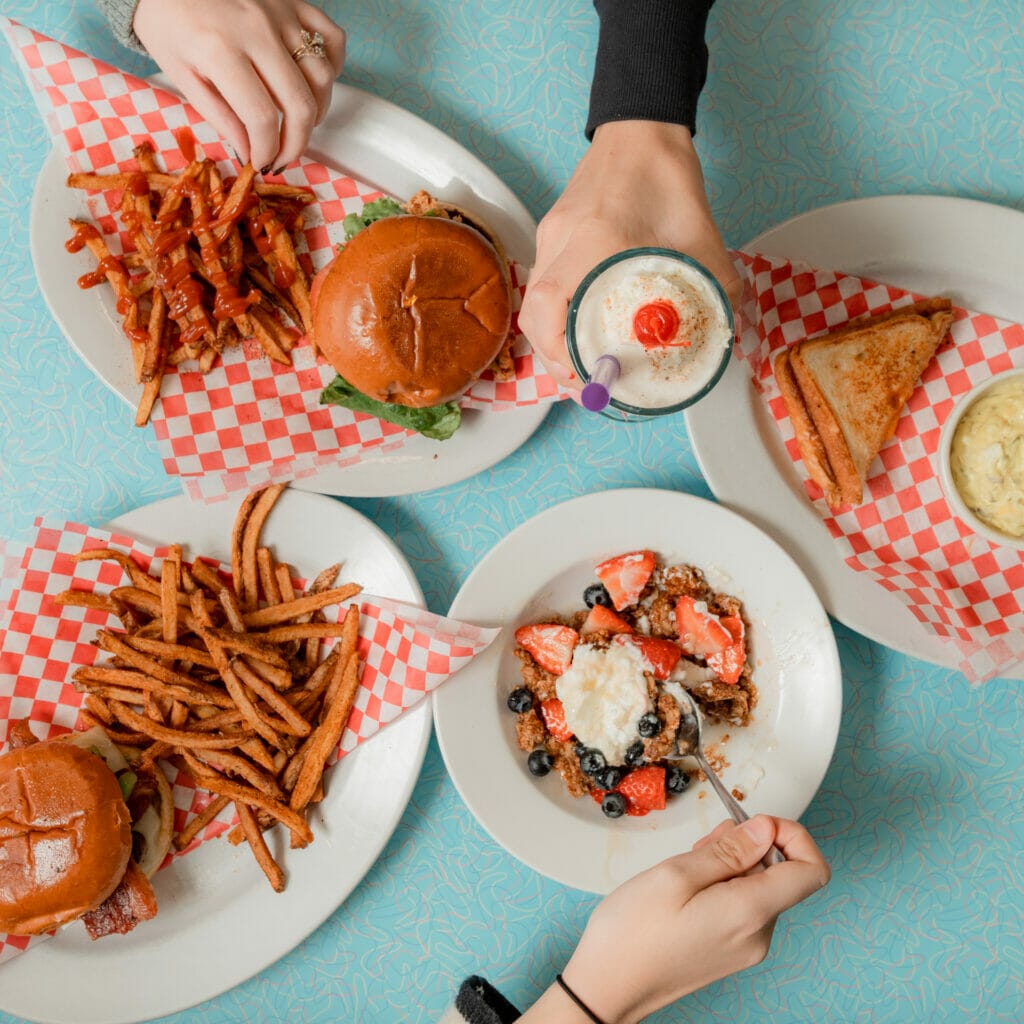 Starting life in 1946 as a pharmacy, Brent's Drugs has come a long way since its early days.
Although, the inside still screams retro drug store soda fountain – the bar stools are the originals from when it first opened!
Brent's serves up a medley of shakes and sundaes, just like an authentic soda fountain from the good old days.
Still not full after a thick, gluttonous milkshake or sundae?
No problem.
Brent's has a menu chock-a-block with comfort foods and diner classics, perfect for breakfast, brunch and lunch.
It should fix you up in a heartbeat, especially if you order the hefty Brent's Burger.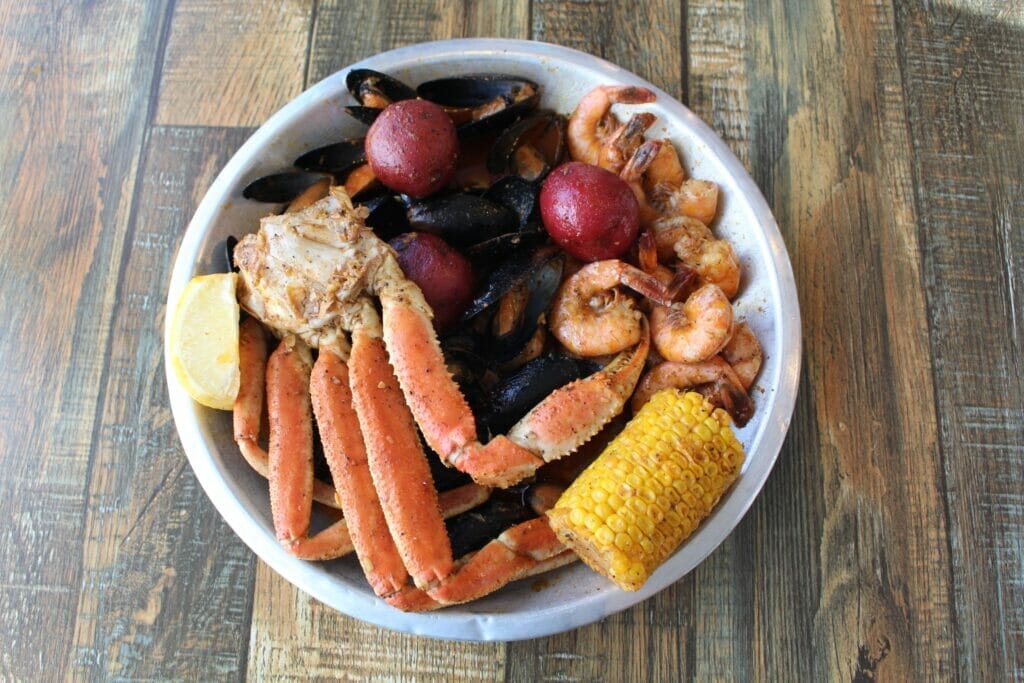 The Mighty Crab is easily one of the best places to eat in Jackson if you're after a hearty helping of seafood.
Generous servings of all manner of seafood, with Cajun seasonings, should more than tide you over until your next meal.
Grabbing one of the daily specials could be the way to go here, as it will give you the chance to try a few of the seafood dishes.
The whole restaurant has a nautical theme.
Whether you're weighing anchor at the boat-shaped bar or just sitting at one of the normal tables you'll definitely be able to appreciate the atmosphere and playfulness of the restaurant's design.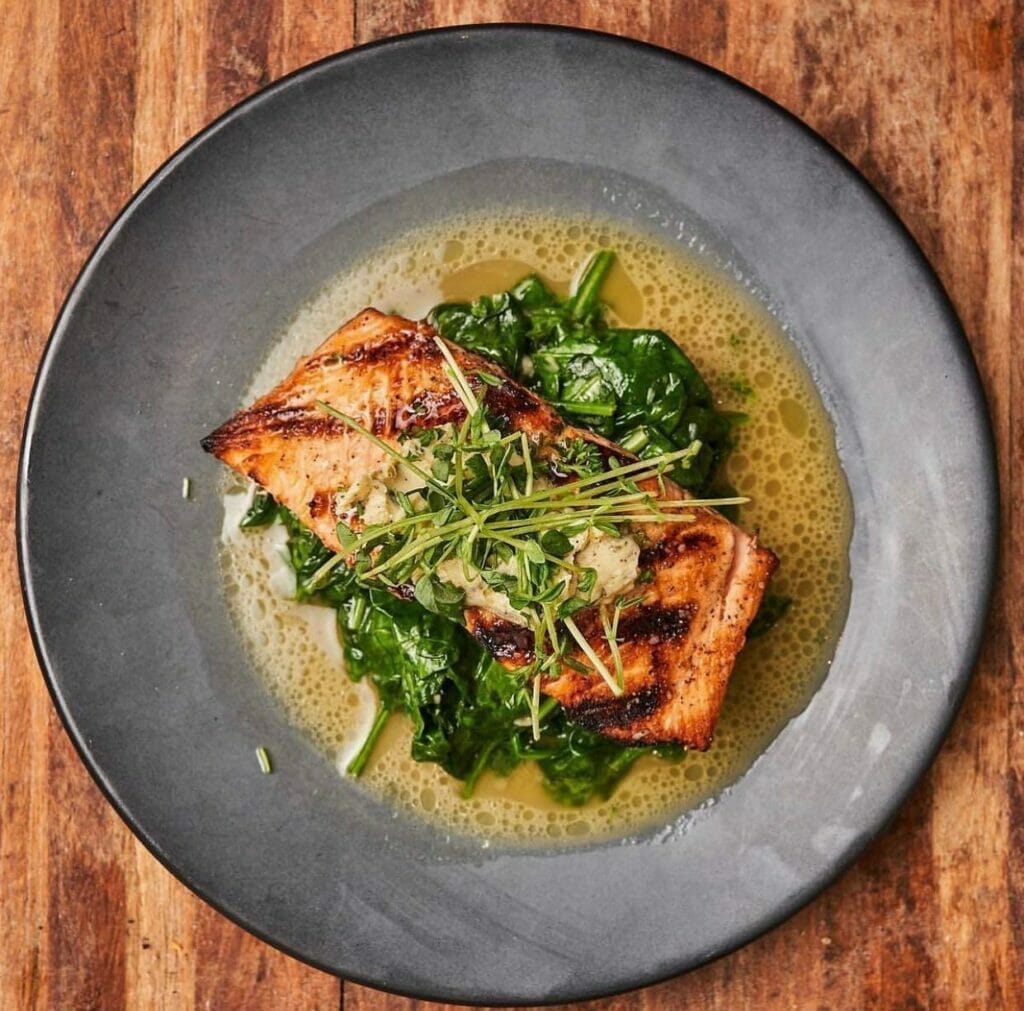 The Manship has a brunch, lunch and dinner menu available.
It's fair to say that each of these menus, shines in Manship's stated goal of serving exquisite seasonal Mediterranean and Southern classics while infusing each with the essence of the other.
While gorging yourself on one of their pizzas, the wagyu skirt steak or a duck confit, you should avail yourself of the libations menu – The Manship has the largest selection of wine and spirits in the whole of Mississippi.
So, it should be no trouble finding that drink which perfectly complements your meal.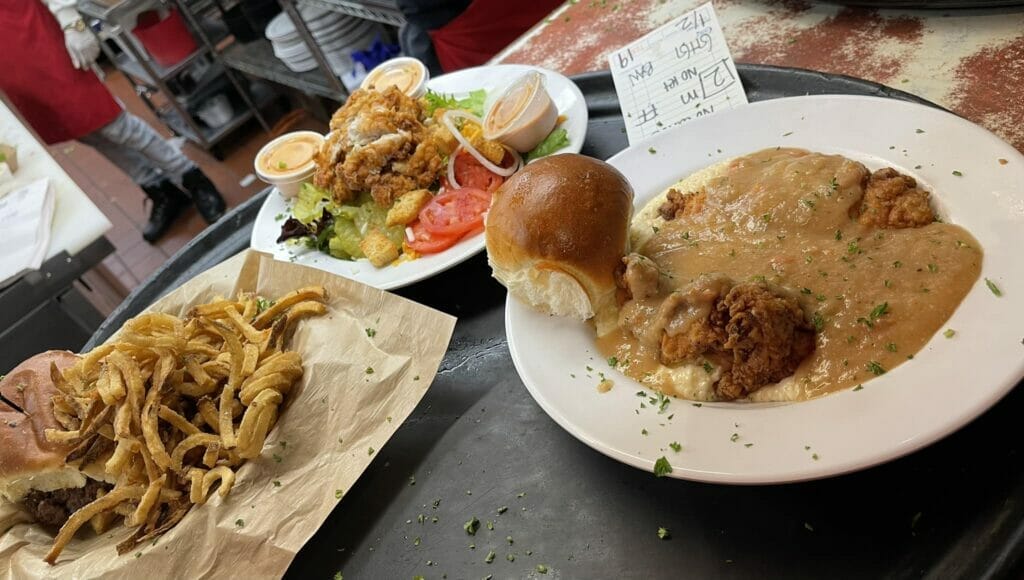 When it comes to burgers, Rooster's is one of Jackson's best restaurants, the burgers are juicy and flavorful while the option to choose between the assortment of buns baked daily available is a touch which helps put Rooster's a peg above the rest.
The abundant portions of tasty hand-cut fries and onion rings don't hurt either.
Other options at Rooster's are the country-fried steaks and their red bean and rice dishes. Both come highly recommended by visitors – in particular the chicken fried steak.
Rooster's puts a clear emphasis on ensuring everything is fresh and homemade which is readily apparent in the consistently superb quality across the entire menu.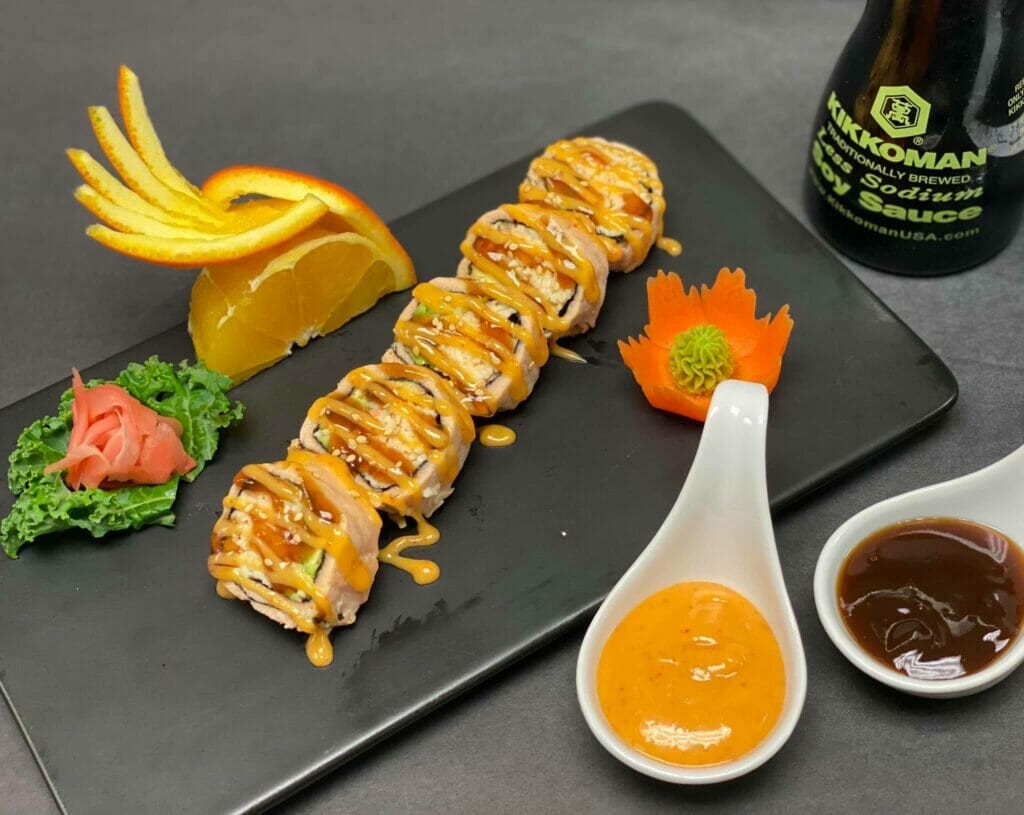 Thailicious is the premier Thai restaurant in Jackson and is a must-visit if you're in the mood for Southeast Asian food.
The restaurant has a menu that encompasses all the mainstays of Thai cuisine, so whatever you're craving, they'll have.
This place is perfect for both lunch and dinner, and if you want a break from Southern food.
Popular orders include Pad Thai, fried spring rolls and of course green curry.
Thanks to the abundance of tofu in Thai cuisine this is also a great option for veggies – you can choose which protein you would like in many of the dishes.
This restaurant is perhaps the most hidden of Jackson's hidden gems.
Shiro serves Ethiopian food, so perfect for those of you who perhaps want to get out of your comfort zones a little. Ethiopian cuisine is also ideal for vegetarians or vegans.
For those of you not familiar with Ethiopian food, you should try and rectify this as soon as possible as it is a gastronomic delight.
Shiro's is a brilliant place to do this, serving classic Ethiopian spreads consisting of injera (a traditional sour flatbread), lentils, chickpeas, greens, rice and various types of meat (although a meat component is definitely not a necessity for a slap-up meal here).
Anything you order at Shiro's will be an eruption of flavor and spices and therefore should be an indispensable part of any foodie tour in Jackson.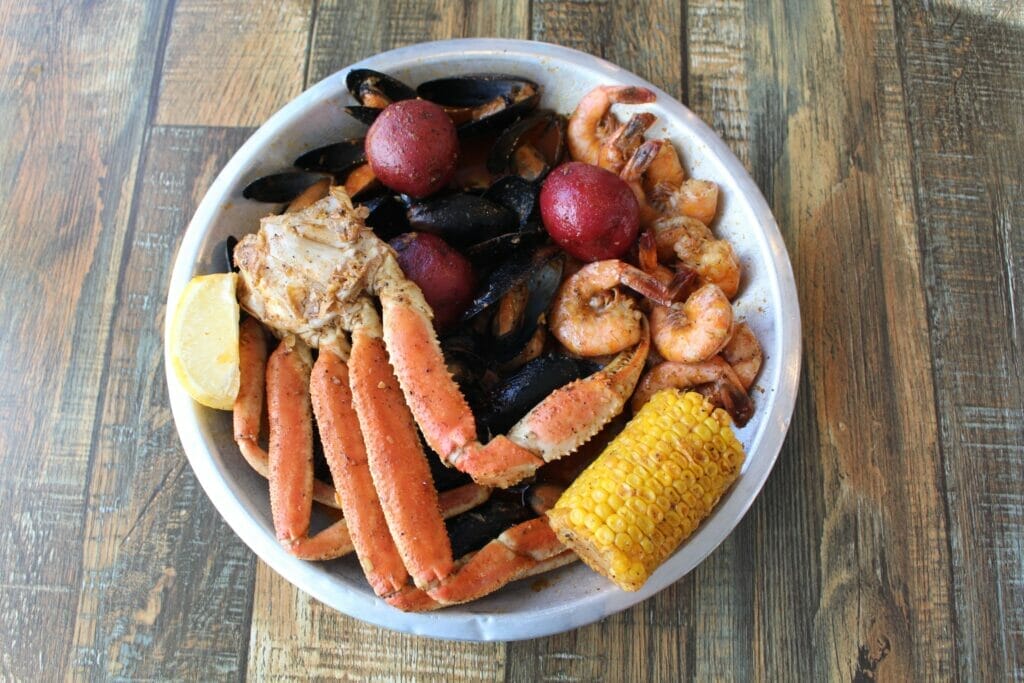 Opened in 1935 and the oldest operating restaurant in Jackson, the family-owned Mayflower Cafe is an icon in the city – it's even been featured in films.
Both outside and inside have a decidedly retro feel to them – with a loud neon sign letting you know you've arrived.
The Mayflower primarily serves seafood – much of which has been given a Greek twist.
If you're stuck for choice the signature redfish comes highly recommended, described as "melt in the mouth".
Although with this being said, don't be afraid to take risks, it's all superb!
We finish our culinary tour of Jackson's best restaurants at Bravo!
This is an upscale Italian restaurant where the attentive service, vibrant interior and well-stocked bar all form part of the experience that makes a meal out at Bravo! such a treat!
The food served at Bravo! Includes your standard Italian fare: pizza, lasagna, pasta etc…
However, this is all cooked to such a delectable perfection that it will leave you thinking you're dining out in Bologna, seated underneath a moonlit portico, rather than Jackson, Mississippi.
Finally, this is one of those restaurants where you'll want to grab dessert, even if it means taking it home in a doggie bag.
Hey foodies! Want more of our restaurant guides? Check these out!
Get the All-American Travel Secrets!
Don't miss out on America's hidden gems!