Milwaukee has an impressive array of local shops that can completely satisfy your sweet tooth.
From Scordato's cookies to Amaranth's most delectable bread, there are lots of places in the city where you can get fresh baked goods along with cute snaps for your Insta story!
If you're wondering where you can start your mouthwatering tour of hot baked goods, here are the 11 best bakeries in Milwaukee that you absolutely have to try!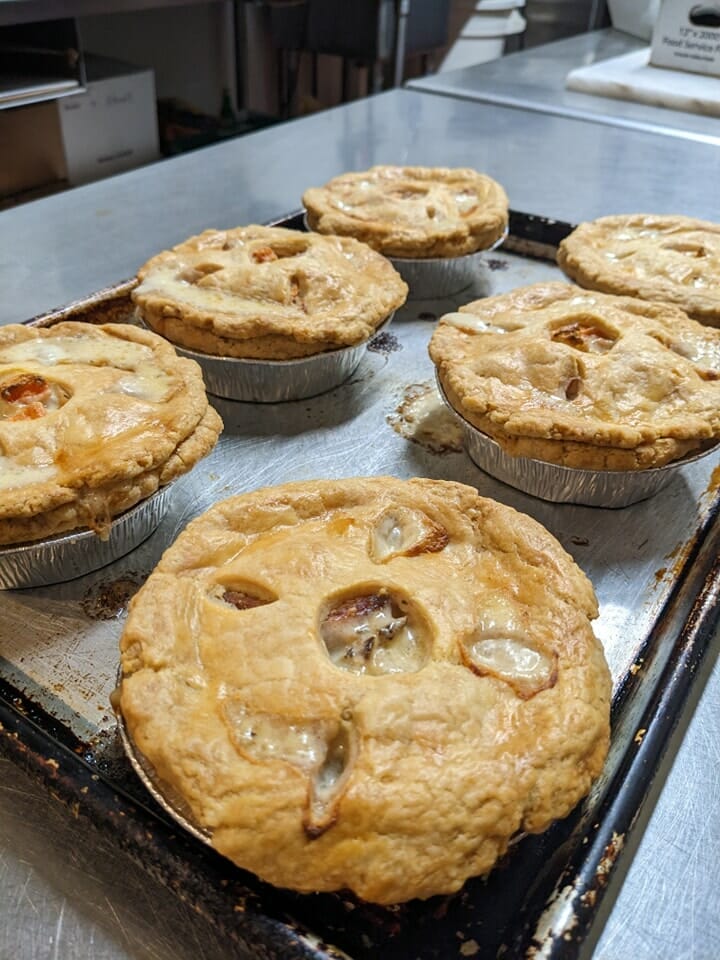 Amaranth Bakery is a cute little bakery with art-lined walls that serves both café fare and baked goods.
It's famous for its cookies, specially triple-chocolate ginger cookies.
But what we love the most is the kouign-amann, a sweet Breton cake with a buttery and sugary interior and a rich, caramelized sugar coating.
For lunch, we loved the savory tart with onions and potatoes.
The bakery also offers locally roasted coffees and an assortment of espresso drinks and teas.
Other offerings include sandwiches, quiches, salads, soups, croissants, tarts, pastries, and artisan bread made from scratch.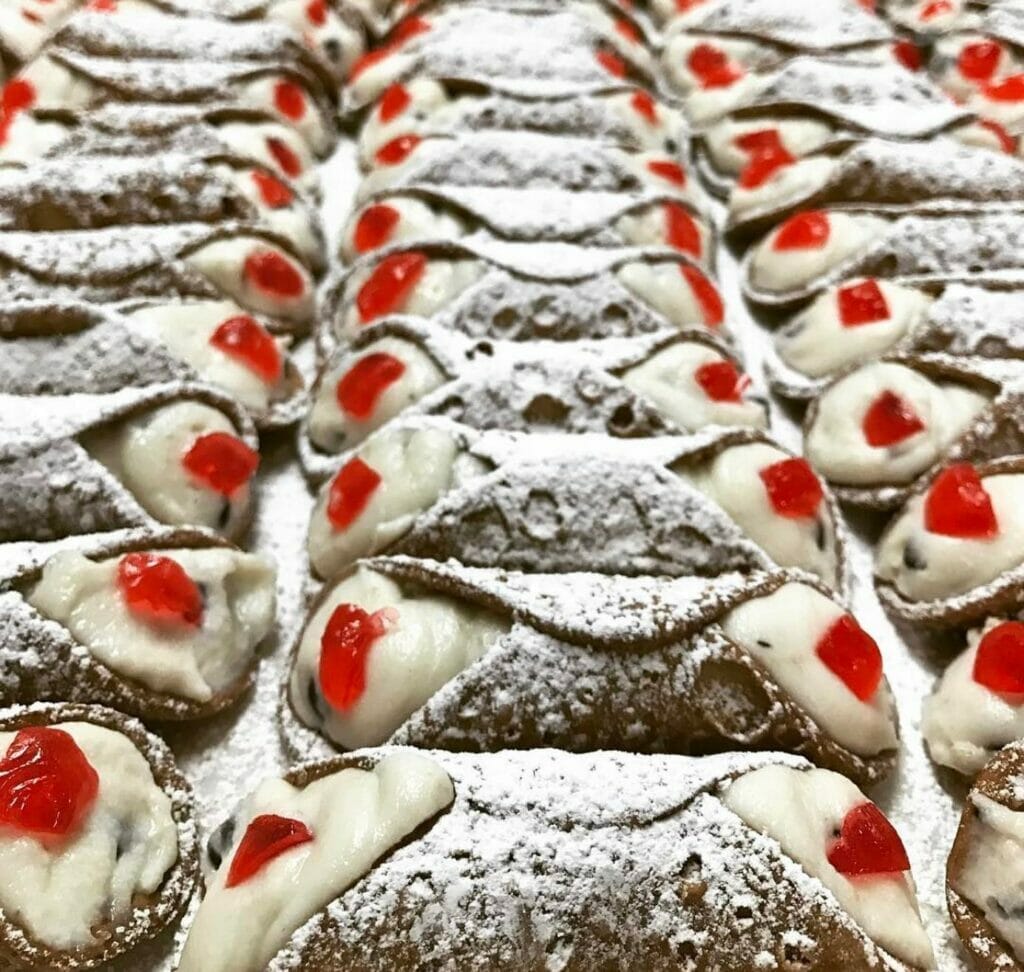 Scordato Bakery is a family-operated bakery famous for having the best cookies in Milwaukee.
Their Christmas and Italian cookies, in particular, are a crowd favorite.
They also have all sorts of pastries and cakes regardless of the occasion, and you can get them customized, too.
But what we found more delightful was that Giovanni, one of the bakers here, learned everything about baking from Peter Sciortino, one of the best in the business!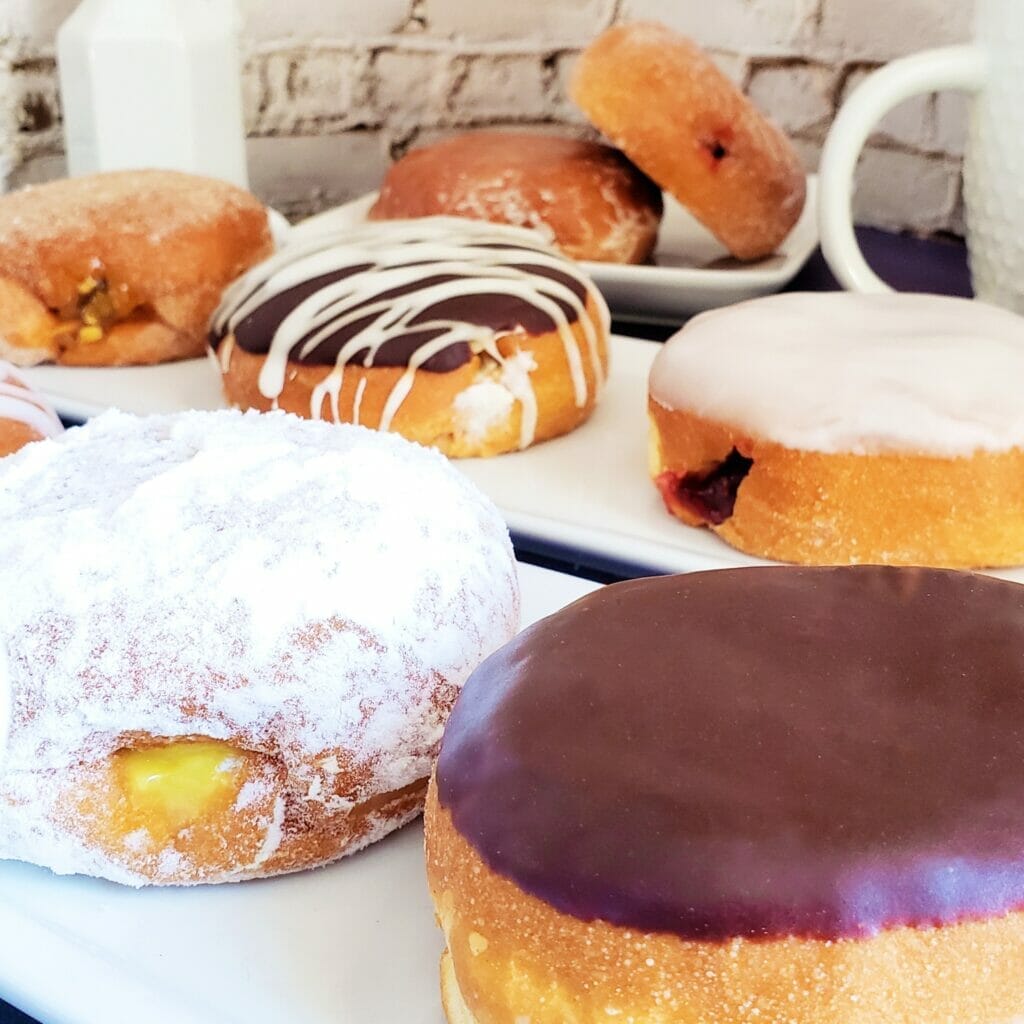 Grebe's Bakery is a family-owned deli and bakery that offers American breakfast & lunch staples along with homemade desserts.
All their products are made fresh daily, including bread, donuts (they have over 30 varieties), and cakes.
But the place is most famous for its Milwaukee-style crullers (especially apple and chocolate-dipped crullers) and cruller bites.
It's been around since 1937 and takes pride in its friendly customer service.
You can also find their donuts and other baked goods at other locations, including your local Speedway and Sentry.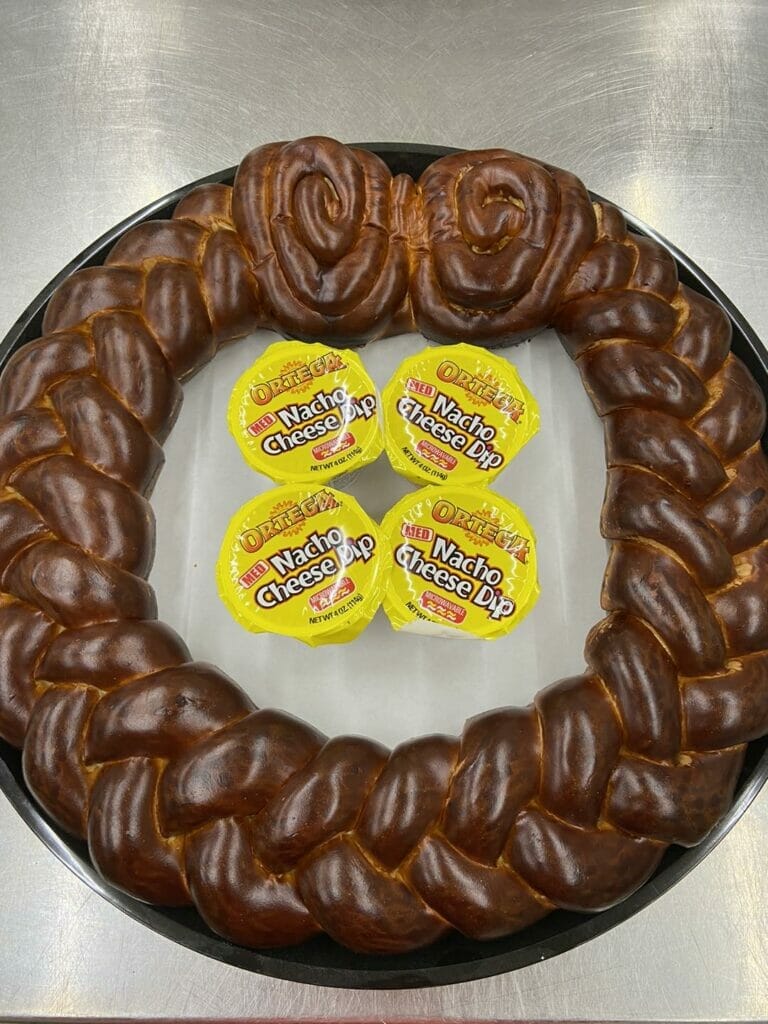 Ask any local, and they'd agree that Peter Sciortino's Bakery is one of the best bakeries in Milwaukee.
The place serves only the freshest and most delicious baked goods to customers. Everything is made from scratch, including pastries, cookies, rolls, cakes, and bread.
And when you're here, make sure you try their sfogliatelle, a clamshell-shaped treat with a lemon-tinged ricotta cheese filling topped with powdered sugar.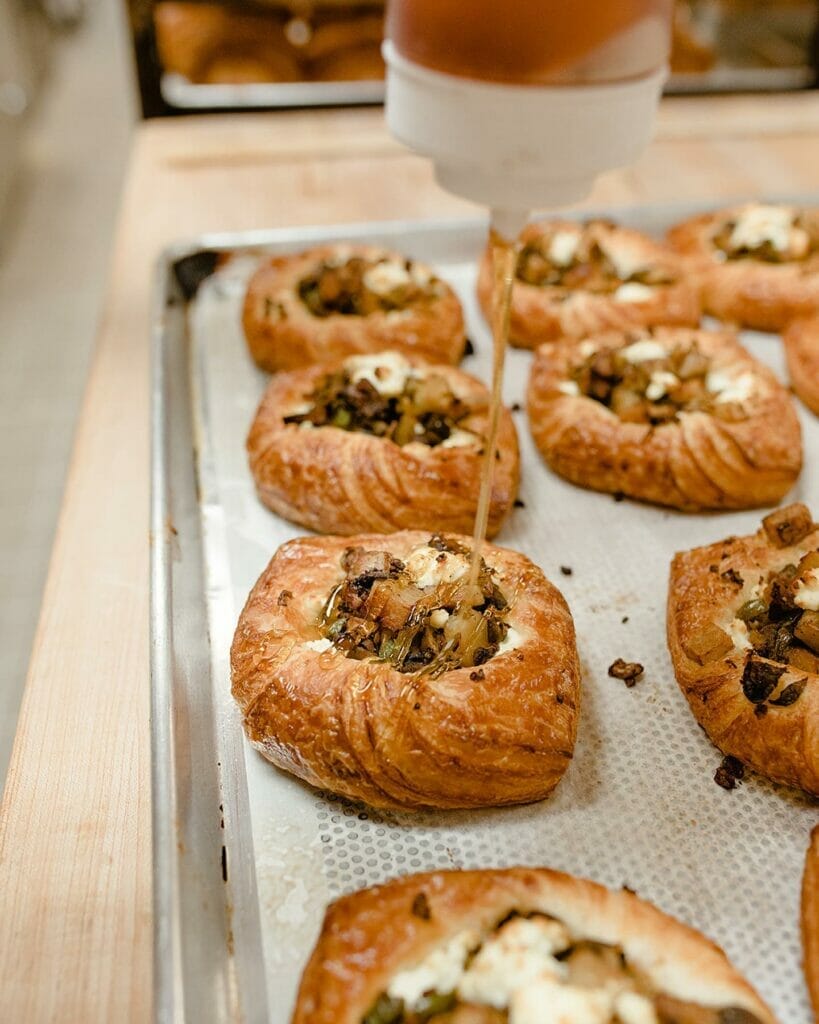 Rocket Baby Bakery is a café and bakery, so there are lots of things on the menu.
In fact, it's a great place for a quick brunch or afternoon tea.
Their baked goods include sandwiches, pastries, croissants, and artisanal bread, and you can pair these up with different teas and coffees.
Plus, all items are made from scratch using locally sourced ingredients.
Our go-to item here is the tall breakfast muffin, which includes aged cheddar cheese, parsley, and double-smoked bacon.
But we also love the chocolate croissant and baguette.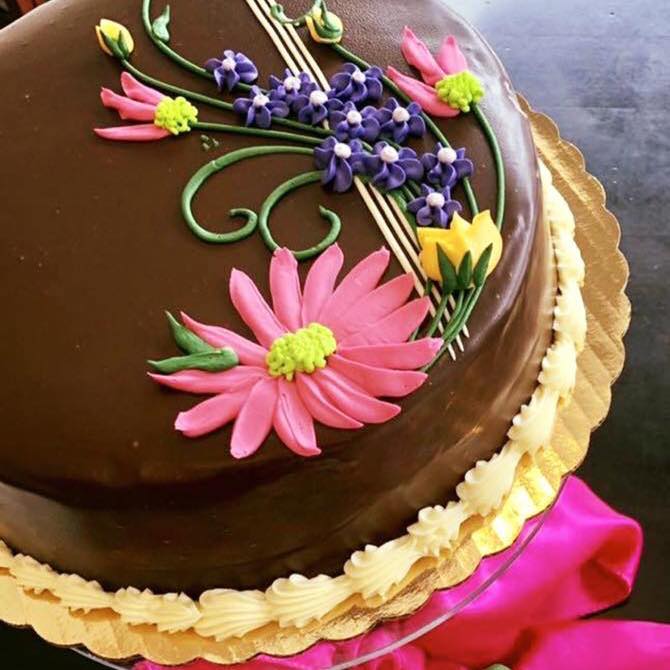 There are a lot of cake shops in Milwaukee, but nothing beats Simma's bakery.
The place has been serving scrumptious baked goods to the Milwaukee community since 1982.
It's famous for its award-winning cheesecake, and rightfully so—it just melts in your mouth.
Another crowd favorite is their slightly doughy, sweet, and flaky morning buns topped with cinnamon and sugar.
They're just mildly sweet, making them perfect for breakfast, but you have to get there early to get your hands on these since they sell like hotcakes!
They also make exceptional wedding cakes to make your special day even more special.
Black Twig Bakery is known for having some of the best cupcakes in Milwaukee, but it also sells mouth-watering cookies and macarons.
The unique thing about this bakery is that the menu is rotated each month, which means you get to enjoy different flavors each month!
You can also ask them to make custom cupcakes or cookies for any event or party.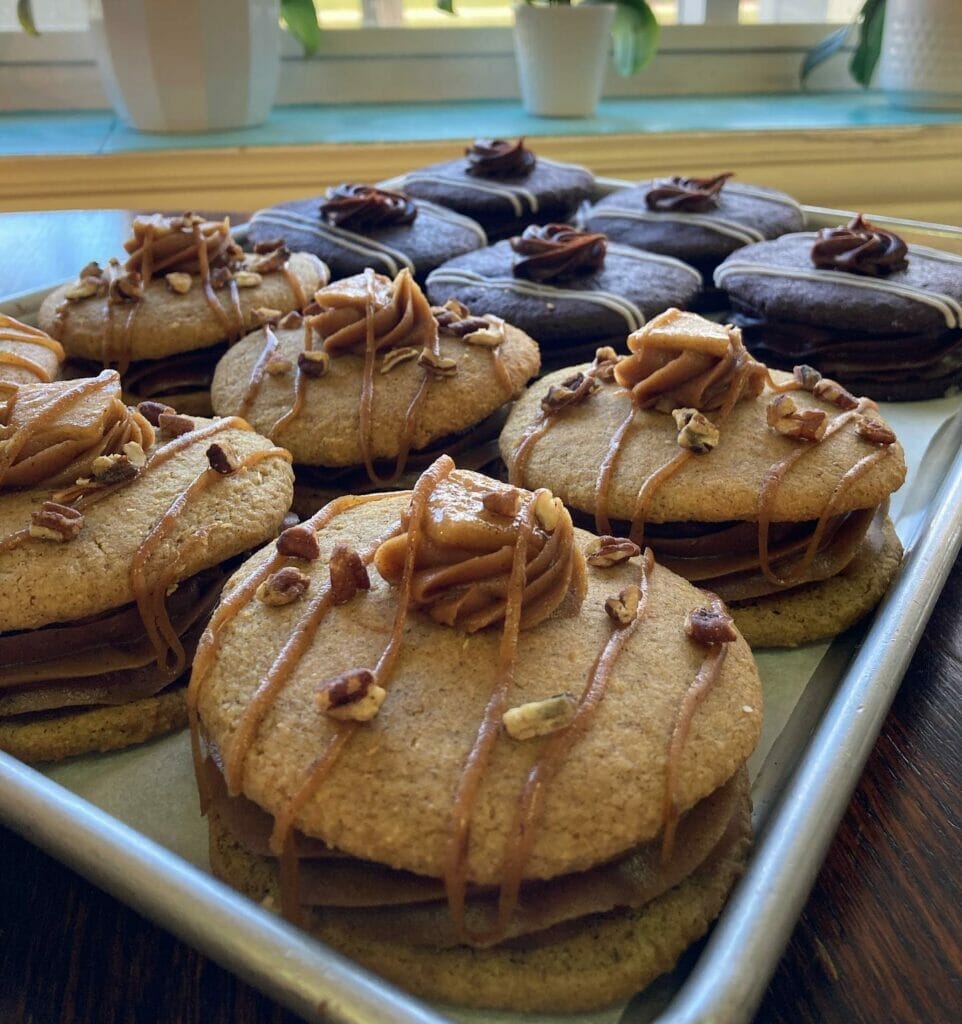 The Blooming Lotus Bakery is the best place for those with dietary restrictions.
The owners understand the struggle of having different restrictions and not being able to enjoy all kinds of food, which is why they took matters into their own hands and launched Blooming Lotus Bakery, where everything is free of soy, oils, sugar, and gluten.
All baked goods are free of processed sugar and dairy, and there are vegan options, too.
Our favorites?
The gluten-free chocolate chip cookies packed with chunks of chocolate and the most delicious apricot scones.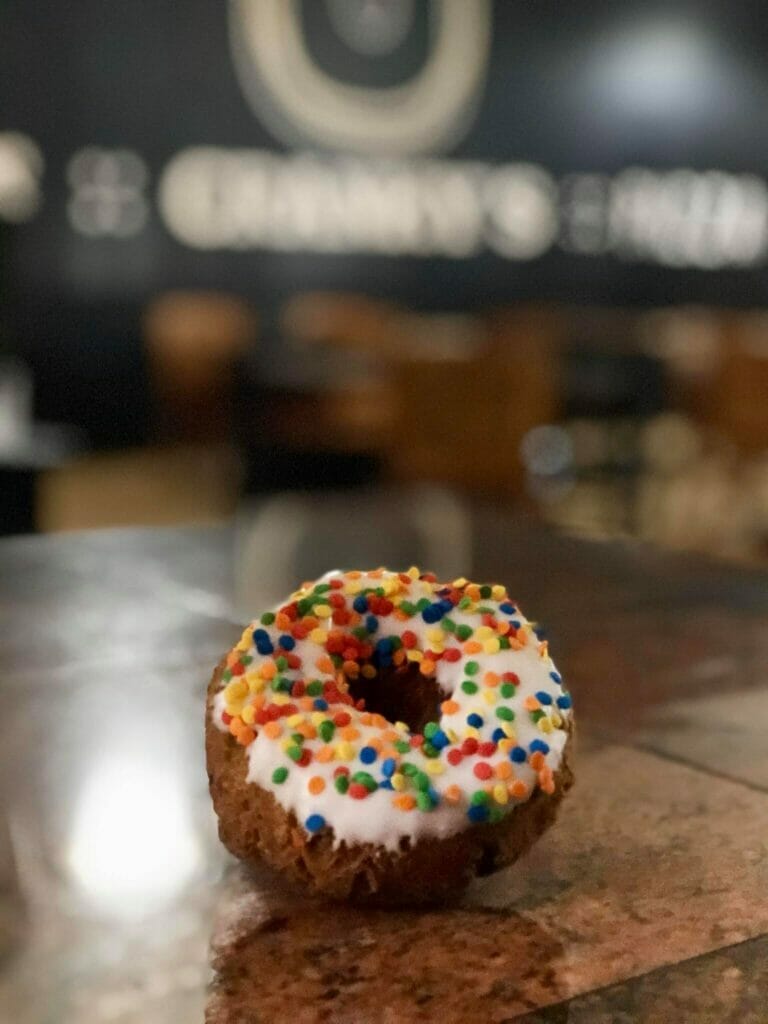 Cranky Al is the go-to place for donuts (available in various styles and flavors), but surprisingly, it also serves pizza, coffee, and other baked goods.
All the food served here is of high quality and hand-crafted to perfection using only locally sourced and organic ingredients.
When you're here, you absolutely have to try the hand-cut donuts, especially Nutella-filled and apple fritters, scones, and muffins.
Pair that up with responsibly sourced coffee to give you a caffeine boost.
We also love their breakfast burritos—they're so filling!
National Bakery & Deli has been serving the Milwaukee community for years and is a favorite of both elders and kids.
It provides freshly baked deli items and baked goods and is pretty famous for ham and rolls.
You can also get paczki, pecan fingers, and other sweet treats such as tarts, muffins, donuts, pastries, pies (perhaps the best pies in Milwaukee), and tortes.
You can also get cakes for special occasions such as graduation, wedding, and birthday.
And if you're looking for something savory, there are some buns and bread for you to choose from.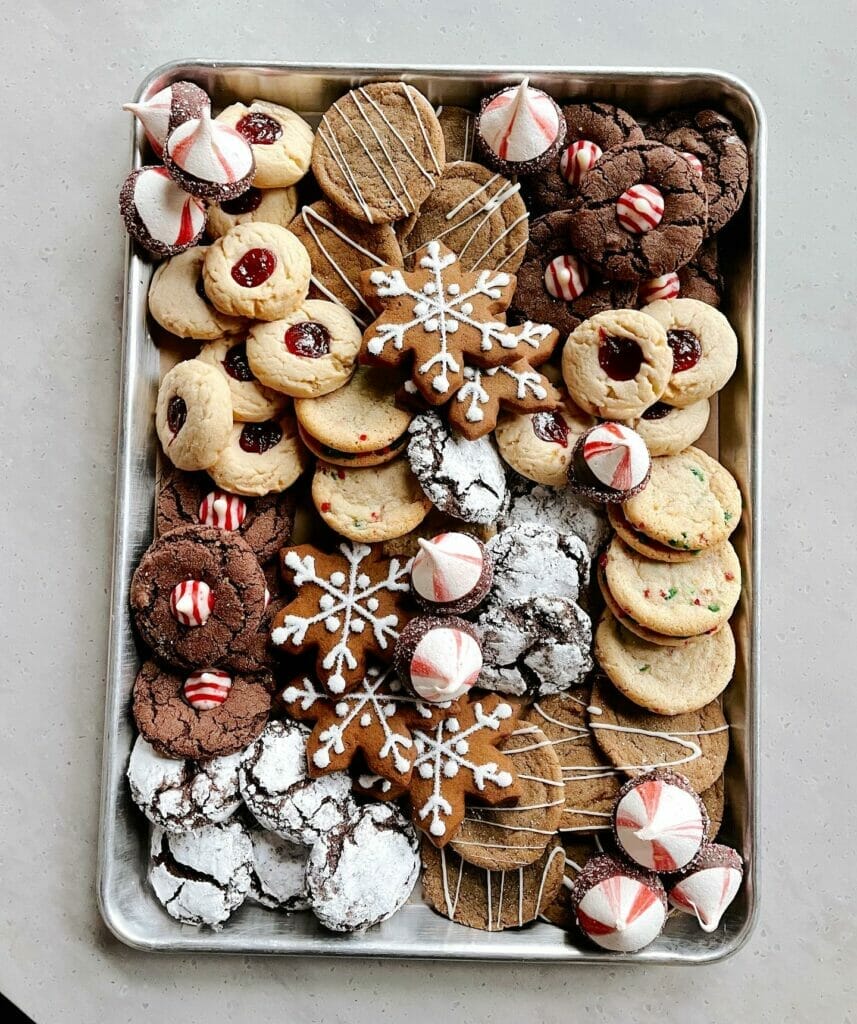 When we talk about the best cakes in Milwaukee, we have to talk about C. Adam's Bakery, a stall in the Milwaukee Public Market.
It has the most delicious treats made from scratch daily using only high-quality ingredients.
Our recommendation?
The almond Danish with a flaky crust topped with powdered sugar and filled with a creamy almond filling.
But if you're looking for something different, the bakery has other items on the menu, including cupcakes, cake bites, cakesicles, mini pies, cake jars, macarons, sugar cookies, cookie sandwiches, and brownies and bars.
Hey! Want to see more of the USA's best bakeries on your travels? Check out our other city bakery guides!
Get the All-American Travel Secrets!
Don't miss out on America's hidden gems!