The lively city of Asheville in North Carolina boasts an energetic music scene and interesting historical sites.
It also has a high number of craft breweries and parks, but what of Asheville's bakery industry?
Fans of sweet treats and delicious pastries, rejoice!
There are lots of cake shops in Asheville – selling doughnuts, cookies, and cupcakes.
There's something here for every craving.
In this article, you'll discover the best bakeries in Asheville, starting with City Bakery.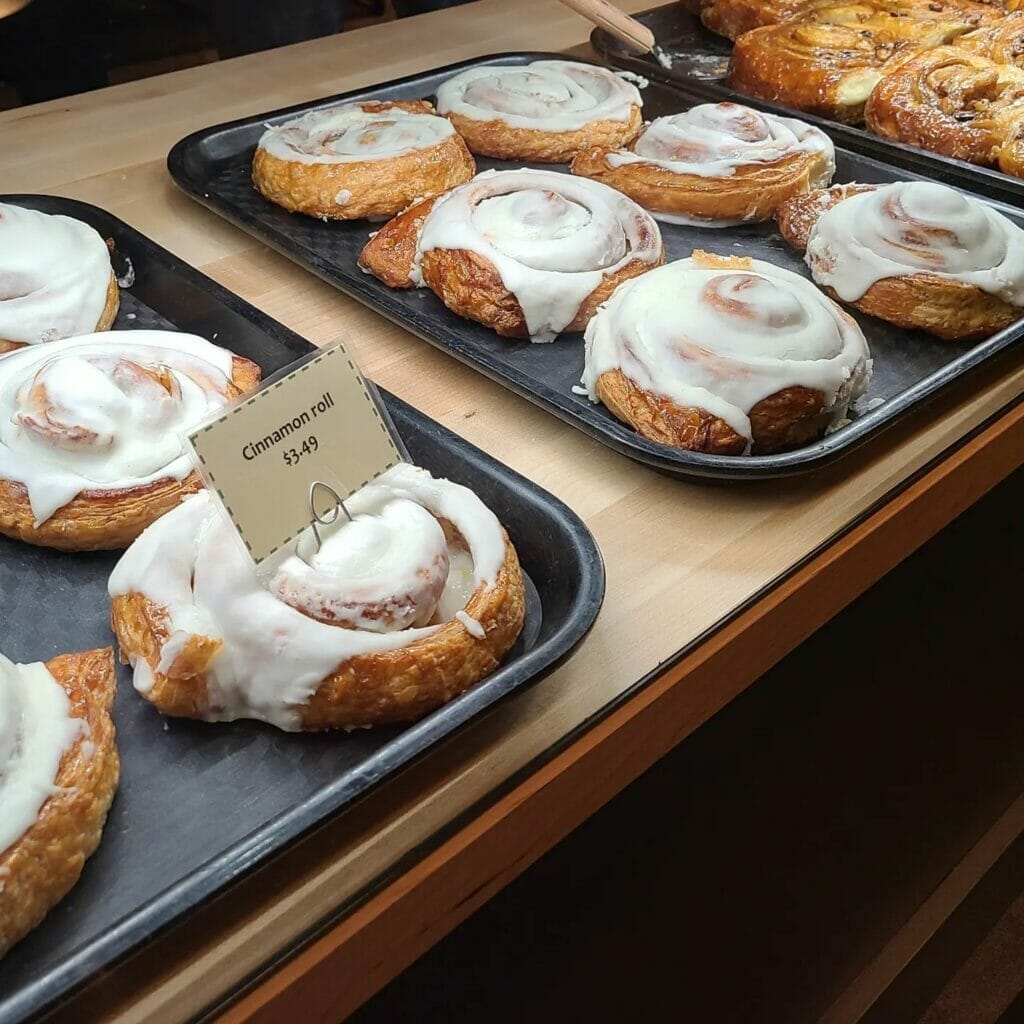 Emerging onto the baking scene just before the new millennium, City Bakery has been serving delightful breads to the local community for over 20 wonderful years.
From traditional French to wheat, through sourdough, Jewish rye and focaccia – there's a type of bread on sale here to suit everyone.
Still not convinced that City Bakery sells the best bread around?
They have a small dine-in area – so you can sample their bread as a sandwich before you buy some to take home.
Indoor and outdoor seating options make this a great place to stop for lunch.
The folks who run City Bakery are so nice that this will quickly become your new favorite place to pick up fresh loaves.
Old Europe Pastries is one of the best bakeries in Asheville.
It's an old-world coffee shop primarily, but that hasn't stopped them from branching out into delicious pastries.
The owner of this quaint outlet came to the US from Hungary, and she is passionate about sharing tasty European food with us – which we're incredibly grateful for!
Support this amazing women-owned establishment today by purchasing some scrumptious European-inspired pastries.
We recommend you try a decadent eclair, key lime pie or lemon bavarian – a yummy sponge cake layered with lemon custard and topped with a raspberry glaze.
Great news for vegans!
Old Europe Pastries offer a great range of tasty vegan pastries, plus gluten-free options are available all-year round too.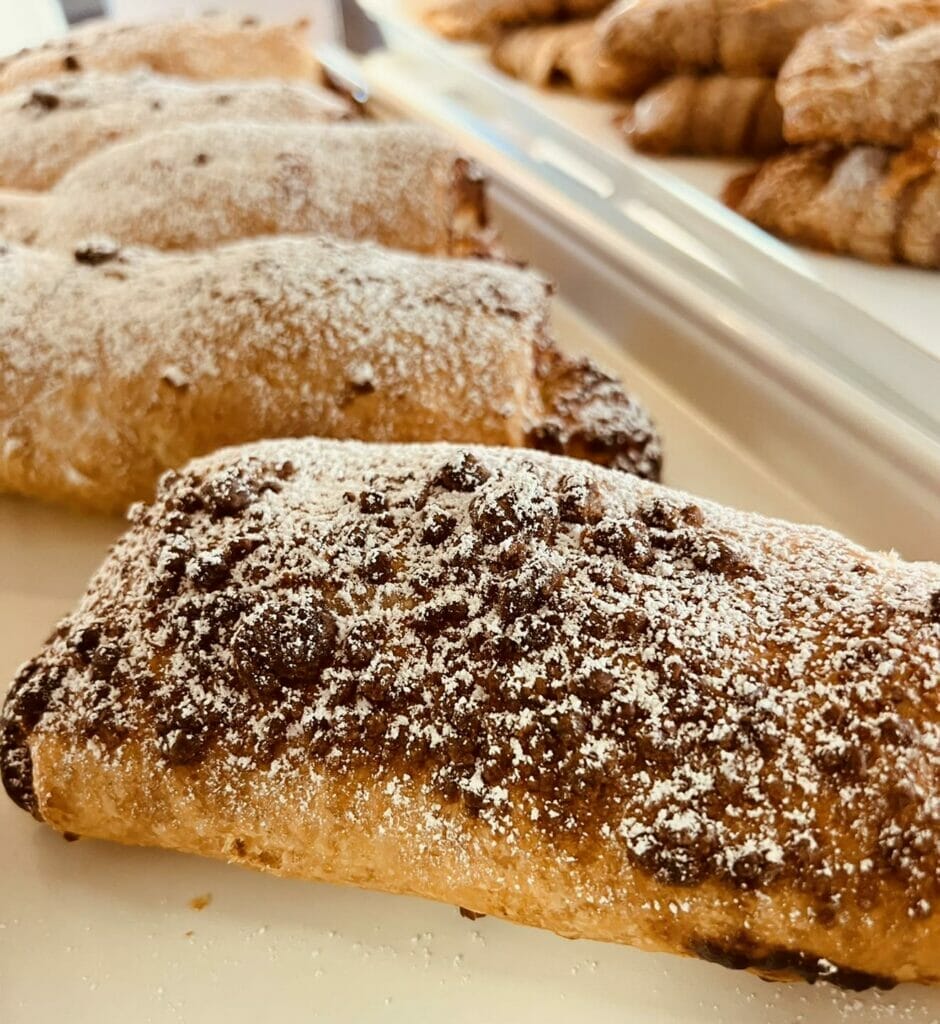 Tasty pies are hard to come by in Asheville.
Fortunately, Geraldine's Bakery is on-hand to bake the best tasting pies the world has ever known.
These delectable pies in Asheville can be pre-ordered over the phone or are available by the slice in-store.
From cherry lattice pies to lemon meringues, you won't regret ordering from this cute bakery on Merrimon Avenue.
Let your sweet tooth run wild as you sample the many baked delights on offer here.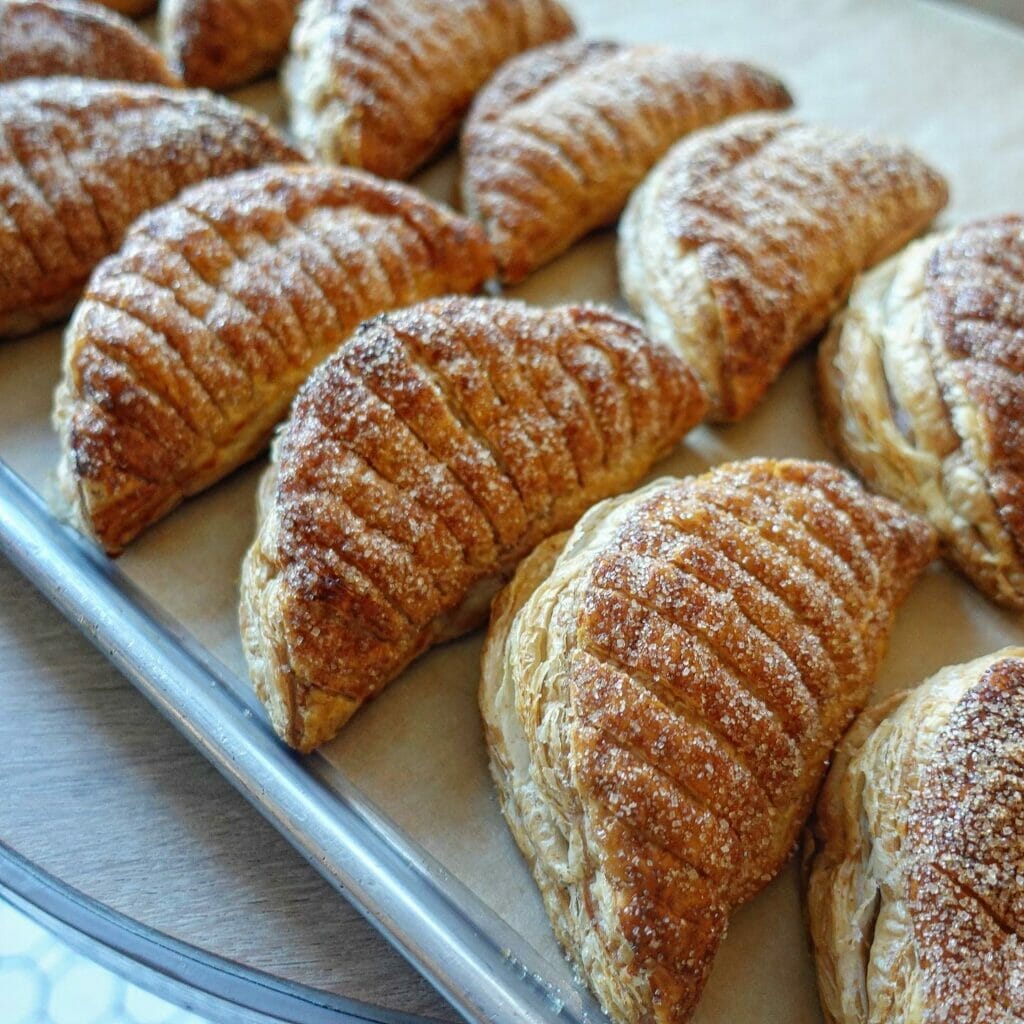 So, you're looking for a great bakery in Asheville that uses high-quality, local and organic ingredients?
Surely there isn't a bakery doing all of these things?
Correction, there is!
OWL Old World Levain Bakery is committed to creating baked goods that look fantastic and taste even better.
This bakery sells different types of bread on different days of the week, ensuring variety each time you visit.
Shoppers can expect to find sesame sourdough, as well as coffee walnut strudel and oatmeal cookies. Yum!
OWL Old World Levain Bakery is spoiling us – with two different stores to choose from in Asheville, North Carolina.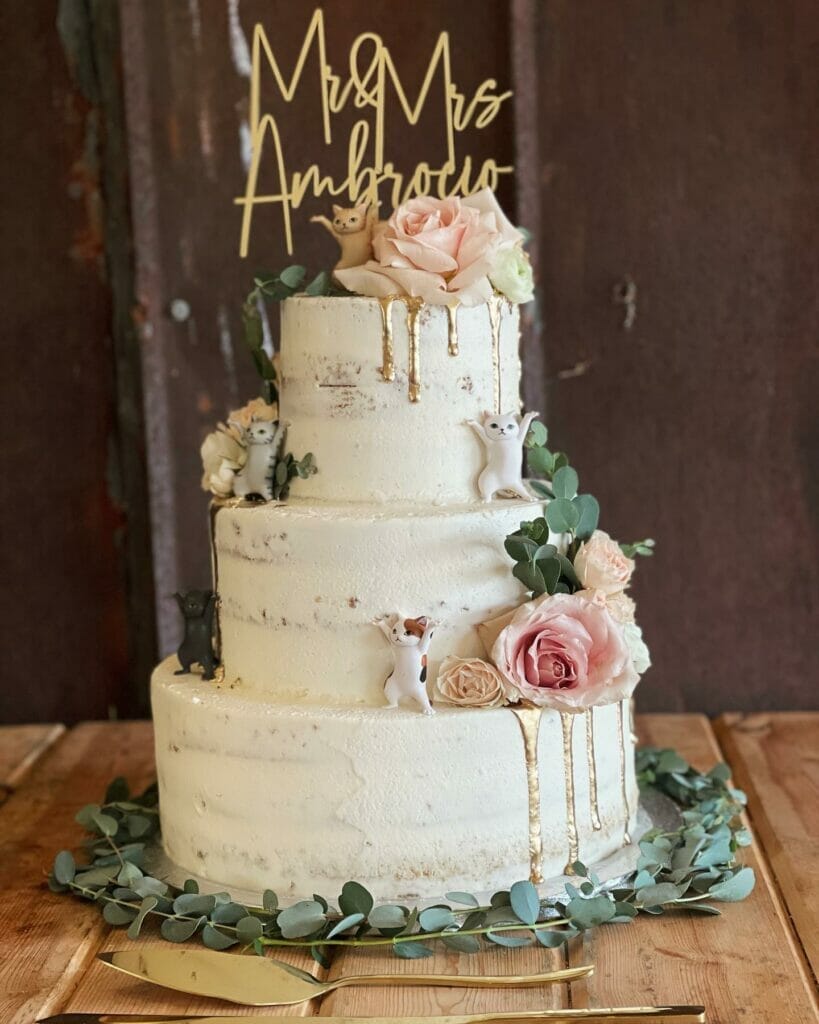 It turns out that the best cupcakes in Asheville were being sold in a quaint bakery on Haywood Road all along.
Short Street Cakes is a family-owned bakery using only the freshest ingredients – and it shows.
While also selling delectable smaller bites in-store, this local business is primarily focused on baking cakes for events.
Many customers have trusted Short Street Cakes to make their wedding cake – and we've yet to find someone who regretted it.
This bakery is rare, making vegan cakes for plant-based eaters.
The vegan frosting on their products is made with soy butter, and tastes out-of-this-world.
Their vegan alternatives are some of the best cakes in Asheville.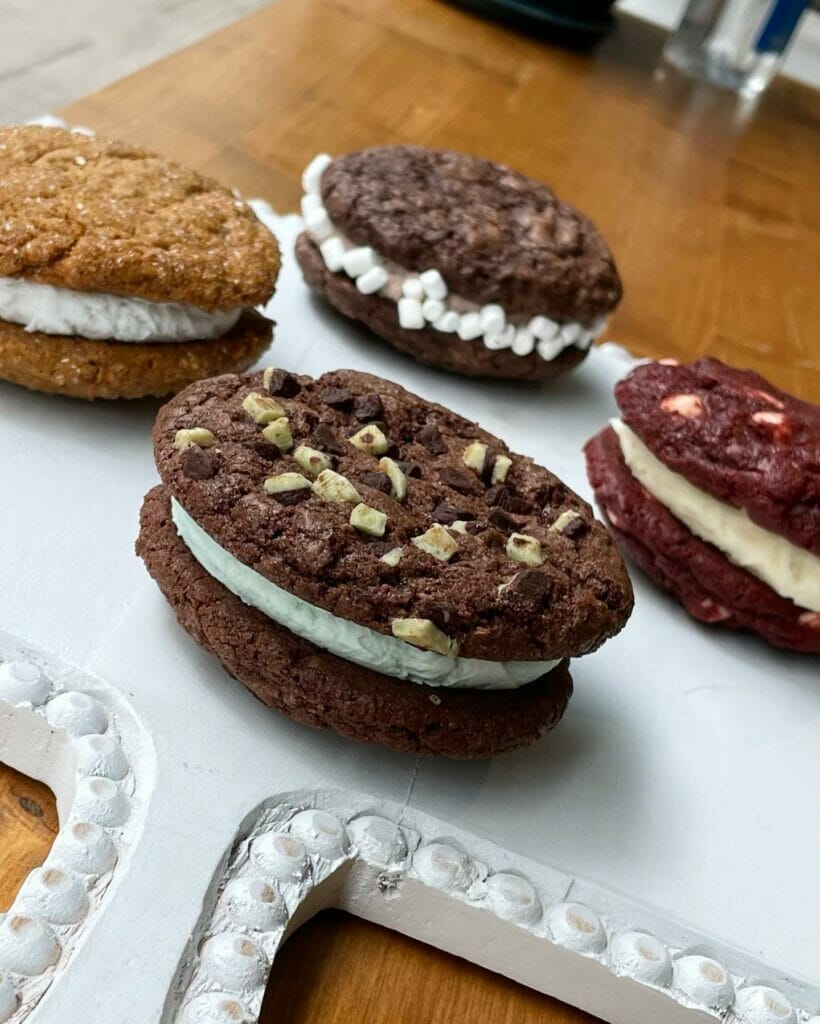 Sometimes a bakery can have too many fingers in too many pies, resulting in them not being able to bake anything to perfection.
That's not a concern for Mary's Mountain Cookies because their passion is to exclusively bake exciting cookies in a range of flavors.
Our favorite is the lemondoodle – a simple sugar cookie with a fresh citrusy lemon glaze.
Every bite is a taste sensation.
You'll leave Mary's Mountain Cookies content with your decision to visit, but regretting that you didn't buy more yummy cookies for the car ride home.
The cookies at Mary's Mountain Cookies are Instagrammable, if you can resist eating them long enough to take the picture…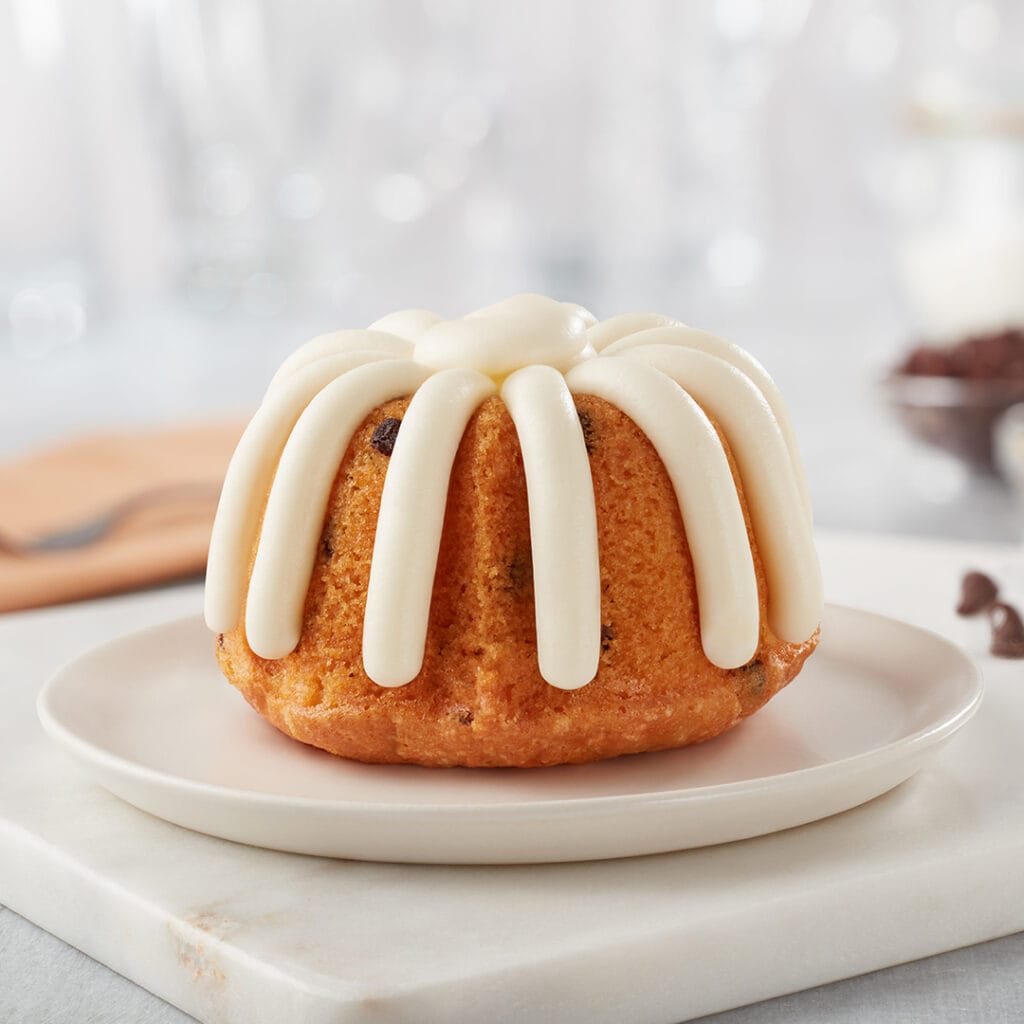 If you've not heard of a bundt cake before, it's a type of cake that's baked in a bundt pan.
This process molds the batter into a donut-like shape.
At Nothing Bundt Cakes, you can pre-order large bundt cakes or sample some smaller versions in their shop.
Flavors include red velvet, confetti, classic vanilla, and gluten-free chocolate chip cookie.
They're all so delicious, you'll want to try them all during your stay in Asheville.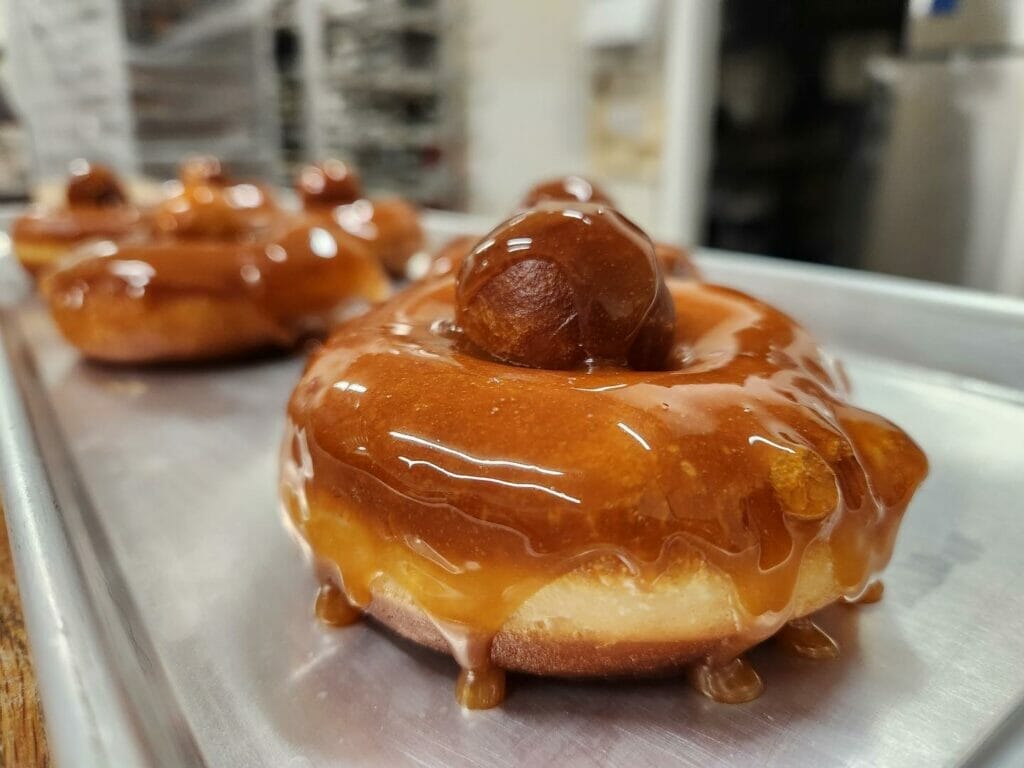 If croissants are your pastry of choice, consider spending the afternoon on a table at The West End Bakery.
This eatery is a quiet space – perfect for doing work on your laptop while biting into a scrumptious muffin or reading a book while sampling their signature cinnamon rolls.
You'll also find high-quality coffees on sale here to help you power through that next assignment.
Popping into The West End Bakery on the way to work?
No problem.
With free parking, you can simply park up, grab a cake to go, and carry on your journey without skipping a beat.
Just remember to brush the cake crumbs off your jacket before that big meeting with your boss!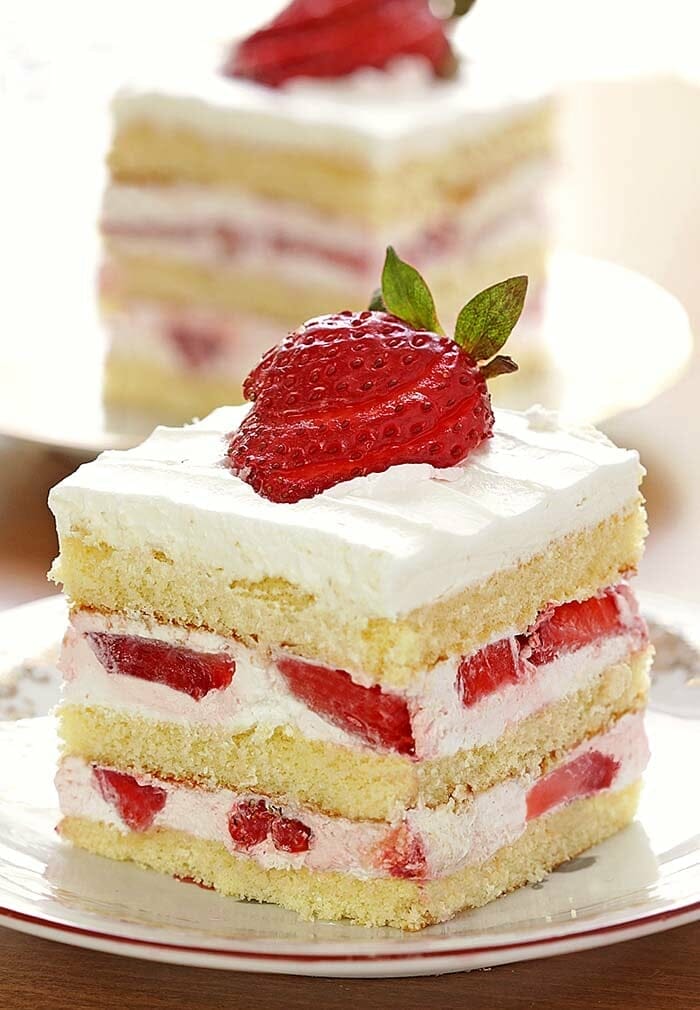 Nestled in the mountains of North Carolina, Well-Bred Bakery & Cafe promises visitors a spectrum of sweet and savory delights.
Located in Grove Arcade, this interesting bakery sells some of the best cookies in Asheville.
Which of their 10 cookie flavors will you try first?
For us, it's a tough choice between shortbread and chocolate orange.
Maybe we'll have to get both!
But why should us humans have all the fun?
This lovable eatery is pet-friendly, selling dog biscuits for just $4.
This will definitely become your four-legged friend's favorite bakery!
Do yourself a favor and visit Mother in Asheville, North Carolina.
The owners of this cute wine bar worked out that pairing wine with bread is a recipe for success.
Guests are invited to sit back and enjoy a sophisticated glass of wine with a side of focaccia.
Mother is the perfect spot for sunny weekend afternoons with friends.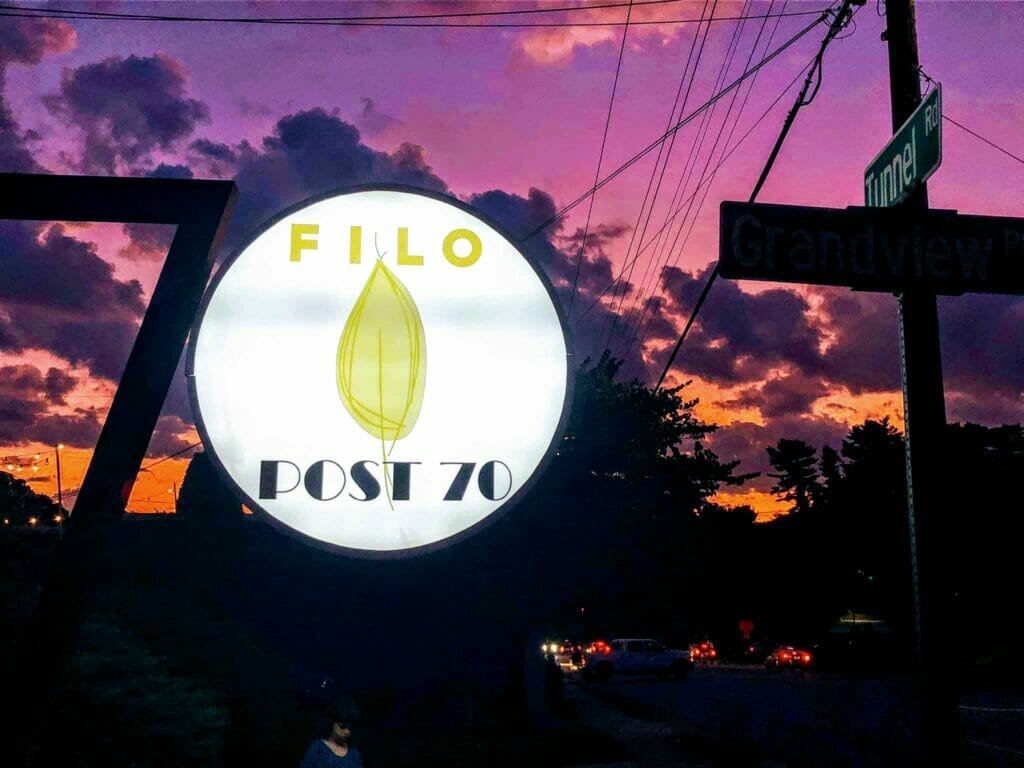 Find yourself a bakery that can do it all.
Filo Pastries & Post 70 Indulgence Bar serves a wide variety of mouth-watering baked goods throughout the day.
Whether you try a blueberry muffin, cherry cheese pinwheel or the sticky bun of the day, we're sure you'll leave with your sugar tooth satisfied.
Expect a 180° change in the evening as this eatery turns into a quaint cocktail bar serving comforting tapas.
We all need a macaron shop on our to-go list, and where could be better than A La Mode Macaron?
As one of the most interesting bakeries in Asheville, this small but attractive shop sells macarons of every color and flavor.
The coconut macarons are a classic worth revisiting, but we recommend the earl grey ones – a distinct flavor you won't see again for a while.
Have you ever wondered what heaven tastes like?
Well, it tastes like Hole Doughnuts.
Visitors to this buzzy local favorite love that the menu changes regularly – as the owners experiment with exciting new tastes.
The sweet-smelling scent coming from this doughnut shop will immediately grab your attention.
Whether you're heading to Hole Doughnuts anyway, or led there by your nose, you'll be sure to find a doughnut suited to your tastes.
Hey! Want to see more of the USA's best bakeries on your travels? Check out our other city bakery guides!
Get the All-American Travel Secrets!
Don't miss out on America's hidden gems!