Whether you're craving a decadent chocolate cake, a soft and flaky butter croissant, freshly baked cookies, a warm loaf of bread, or a mouthwatering cupcake, there's no shortage of cute, Instagrammable bakeries with picturesque food in Columbus, Ohio.
From small, family-owned businesses to more commercial establishments, you'll definitely find something for everyone here.
So whether you're just passing through or are a local, make sure you check out these 17 best bakeries in Columbus to satisfy your sweet tooth.
Once you've finished with your sweet treats, head on over to see some stunning views at Columbus's best rooftop bars!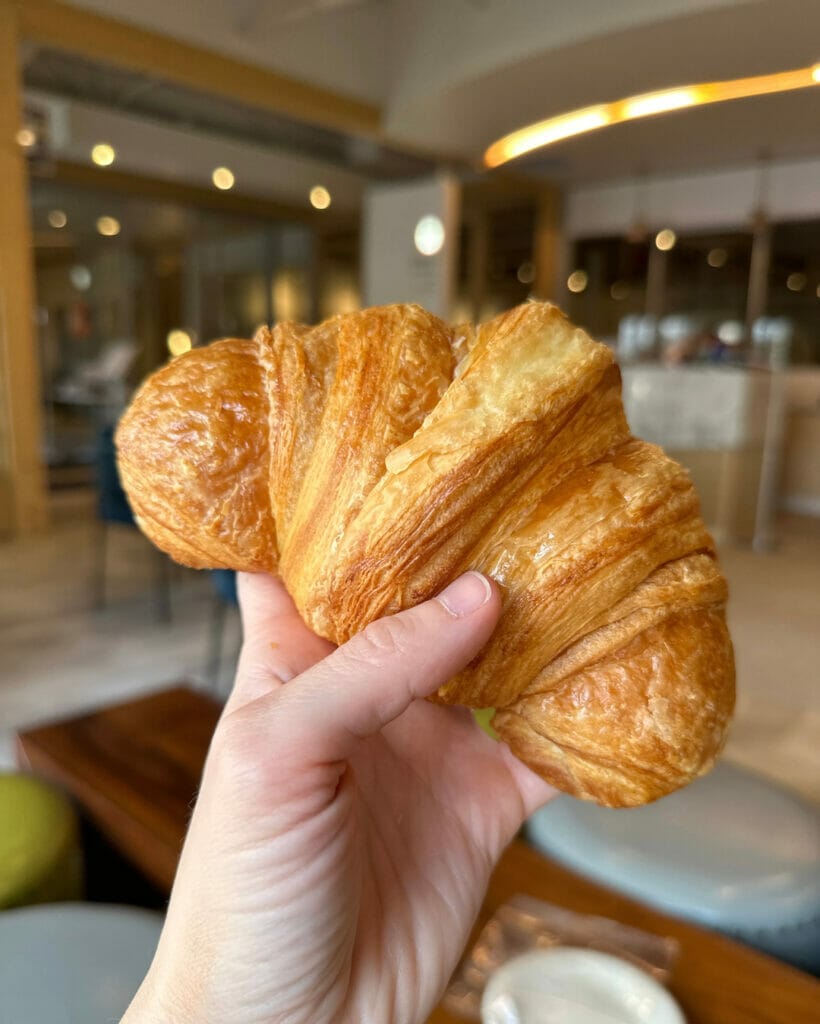 Belle's Bread is a family-owned business that offers French-inspired Japanese treats and has been serving the people of Columbus for over 30 years.
The combination of Parisian and Japanese baking styles promises unexpectedly good results, and that's clear in all the treats you can get here.
While the bakery is famous for its sweet red bean roll and macaroons, there are other things you have to try, too, including curry donuts, French croissants, and danishes.
You can also indulge in Japanese-style cakes, which are moist, lightly sweet, and absolutely delicious.
Everything is baked fresh in-house daily, so you're in for a treat!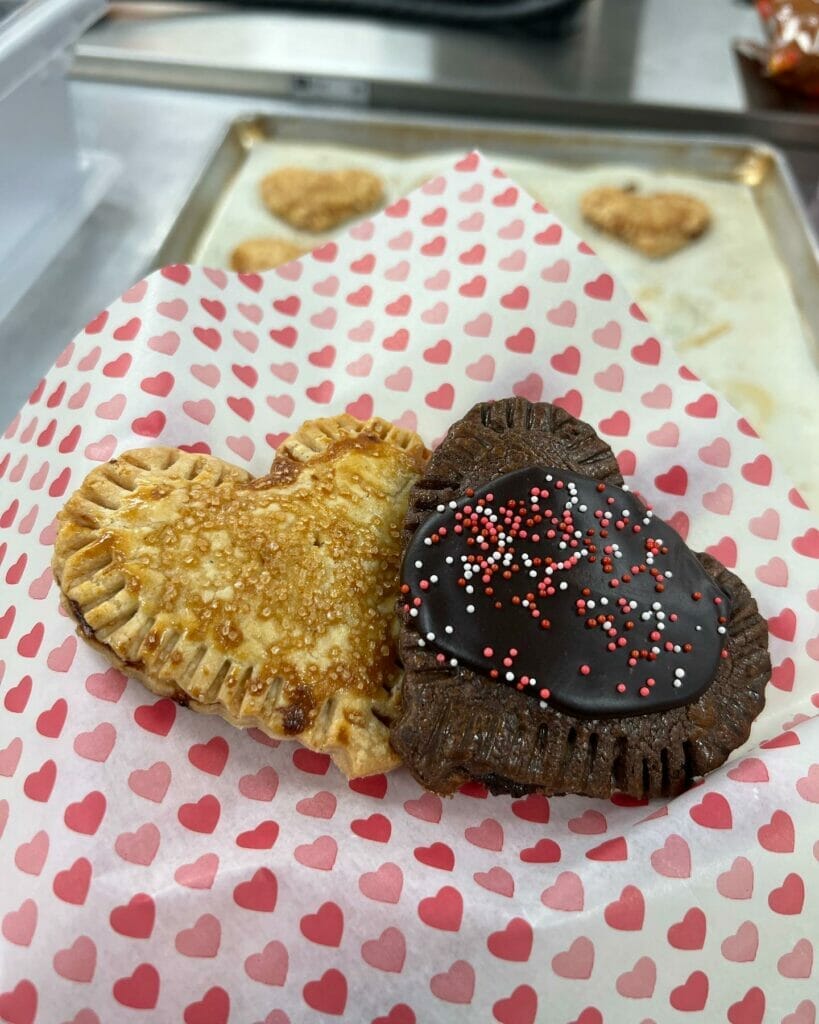 There's no need to skip your favorite baked goods just because you can't tolerate gluten. Bake Me Happy has your back with its assortment of gluten-free and vegan treats.
And they don't just use all-purpose, gluten-free flour for all their baked goods.
No, instead, they create unique and customized flour blends for each item to make sure you get a burst of flavor in each bite.
Plus, all of their gourmet treats come with something special to make them stand out, such as extra-creamy filling, superior texture, or a surprising twist, so don't be too surprised if you find extra-crunchy sea salt on your cookies or notice a spicy kick in your peanut butter burner!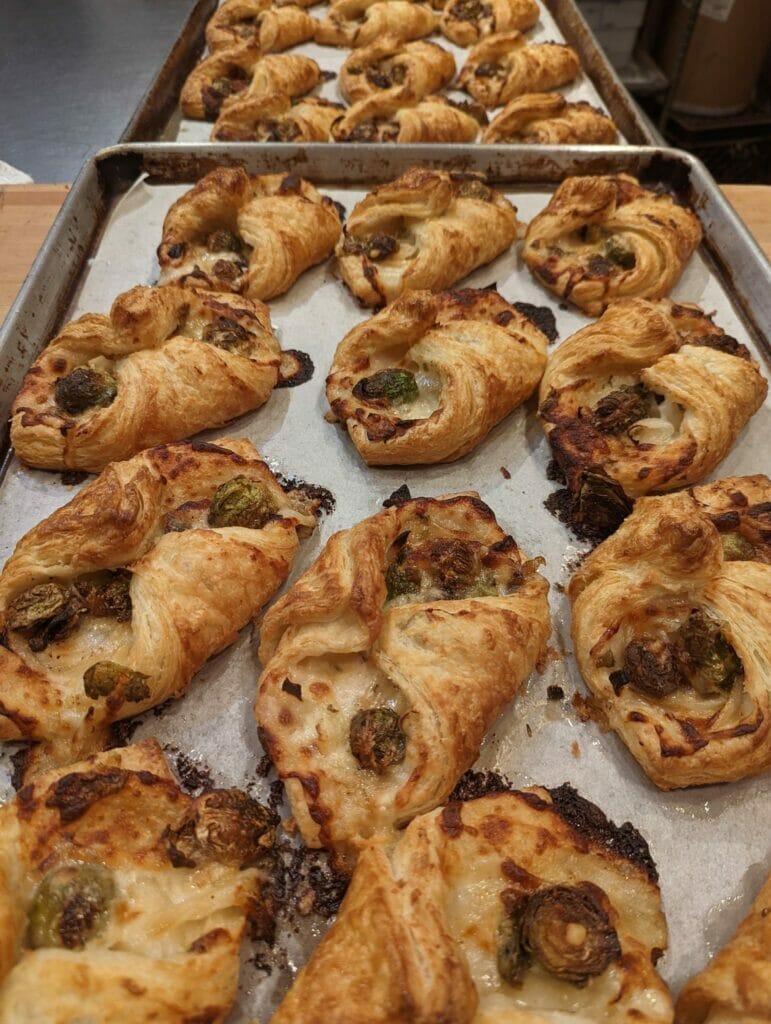 Omega Artisan Baking specializes in croissants and has an assortment of flavors, including classic butter croissants, blueberry cream cheese croissants, ham and Swiss croissants, and cinnamon twist croissants.
But they also have other items on the list (both savory and sweet) that are equally good, including pepperoni rolls, some of the best pies in Columbus, muffins, pastries, scones, hand-made bread like ciabatta, and cakes.
In addition to these regular offerings, they also have special limited baked goods like quiches filled with what the season has to offer, challah bread, and hot cross buns just before Easter.
The bakery also holds baking classes where they teach things like how to make bread and pizzas.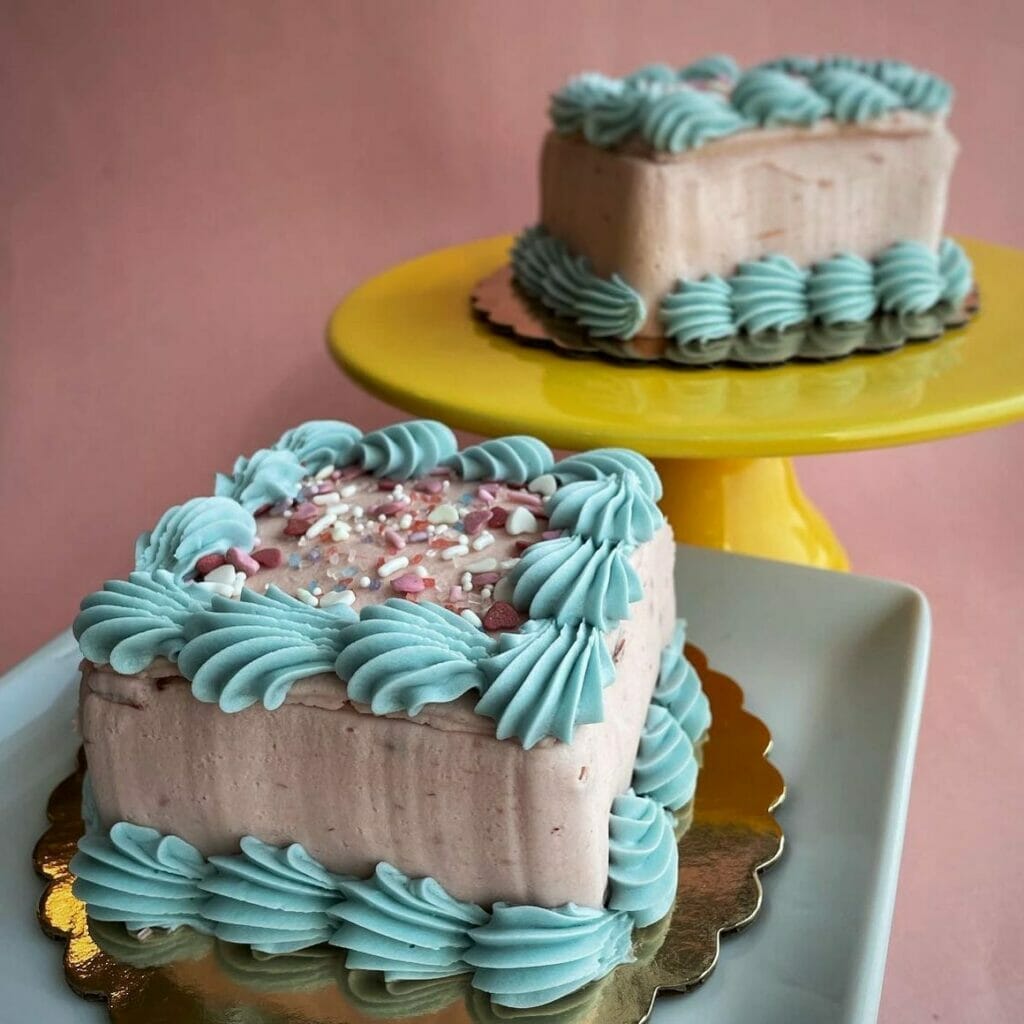 If you're looking for the best cakes in Columbus, you have to check out Patty Cake Bakery.
The place offers handcrafted cakes, cookies, and cupcakes made fresh only with natural, vegan, organic, and locally sourced ingredients.
In addition to all the classic cake flavors, you can also find some pretty unique flavors here like chai, apple butter, and pistachio rosewater.
What makes the place even better is that it uses biodegradable and recyclable packaging for all its treats.
And while you're there, make sure you grab Lauren's snickerdoodles–they're divine!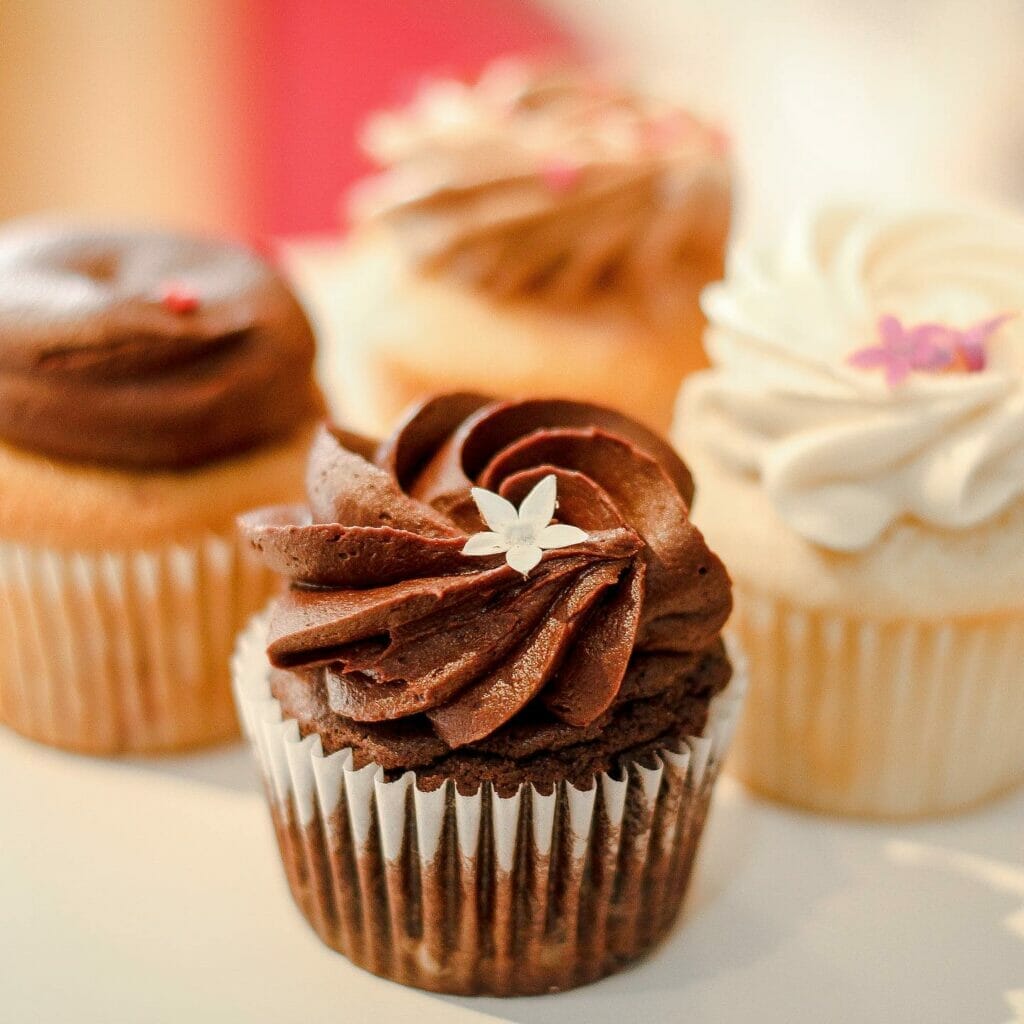 At Kittie's Cakes, you can indulge in spongy and flaky cakes that promise a burst of flavor with each bite and delectable cupcakes with a variety of flavors every day.
Some of their most famous cakes include ooey gooey chocolate, peanut butter & jelly, and coconut cream.
But their hot-selling item is cinnamon buns, which, according to Columbus Monthly, are the best in the city.
Other offerings include scones, cookies, savory biscuits, baguette sandwiches, and coffees.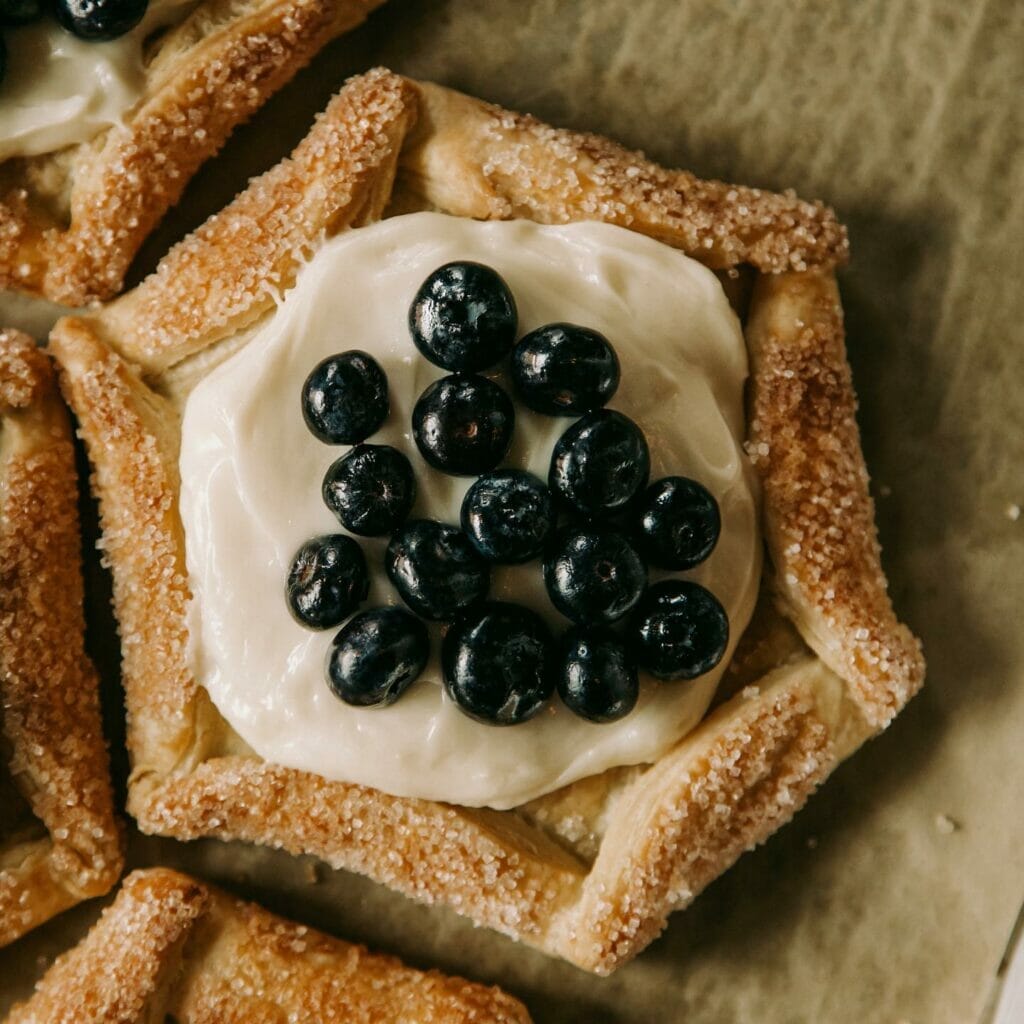 This place is as unique as its name–the bakery + coffee shop serves rustic-style baked items and delicious, hand-poured drinks, including espresso, chai, and iced coffees.
Founder Lauren Cully designed the space such that people could hang out with their friends and family here while enjoying a nice beverage and homemade pastries.
While their menu isn't that extensive, they more than make up for it in the taste.
In fact, some people go as far as to call their souffled egg sandwich, the world's best egg sandwich!
Other items on the list include cinnamon rolls, ham & Swiss croissants, baguette sandwiches, sticky buns, coffee cakes, blueberry scones, blondies, brownies, and chocolate chip cookies.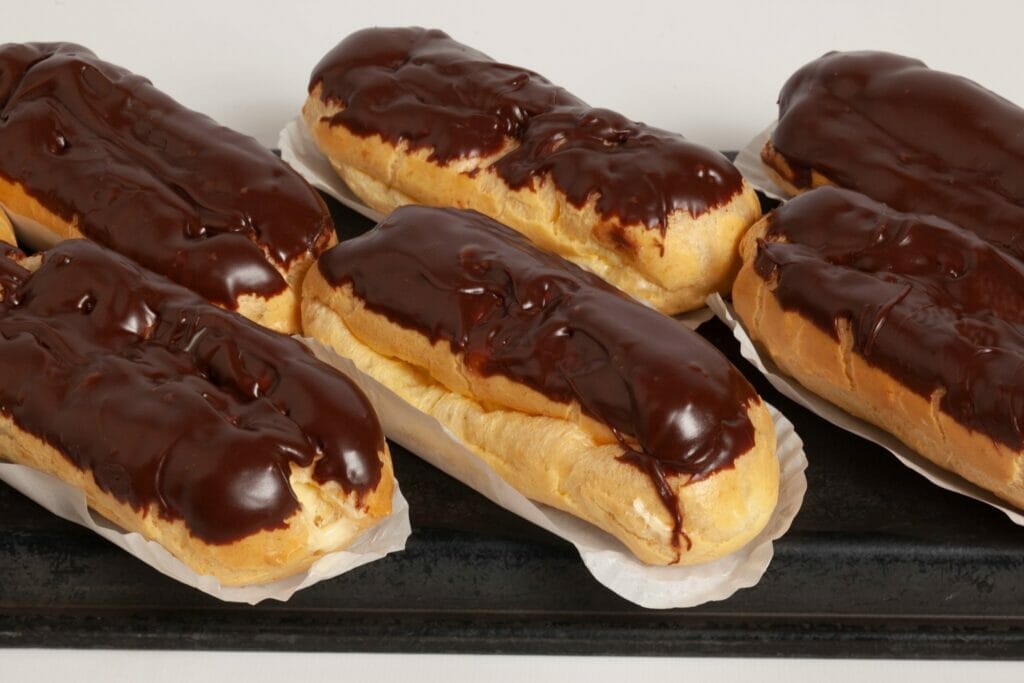 Resch's Bakery has been around since 1912 and is one of the best cake shops in Columbus.
From bridal shower cakes to wedding cakes, you can get all kinds of cakes made here.
Have a cake design in mind that you want?
Resch's Bakery will make that for you, down to the smallest detail.
Don't have anything particular in mind?
Browse through their catalog, and we're confident you'll find something you'll like.
Of course, cakes are not the only thing they offer.
Other offerings include donuts, bread, and pies.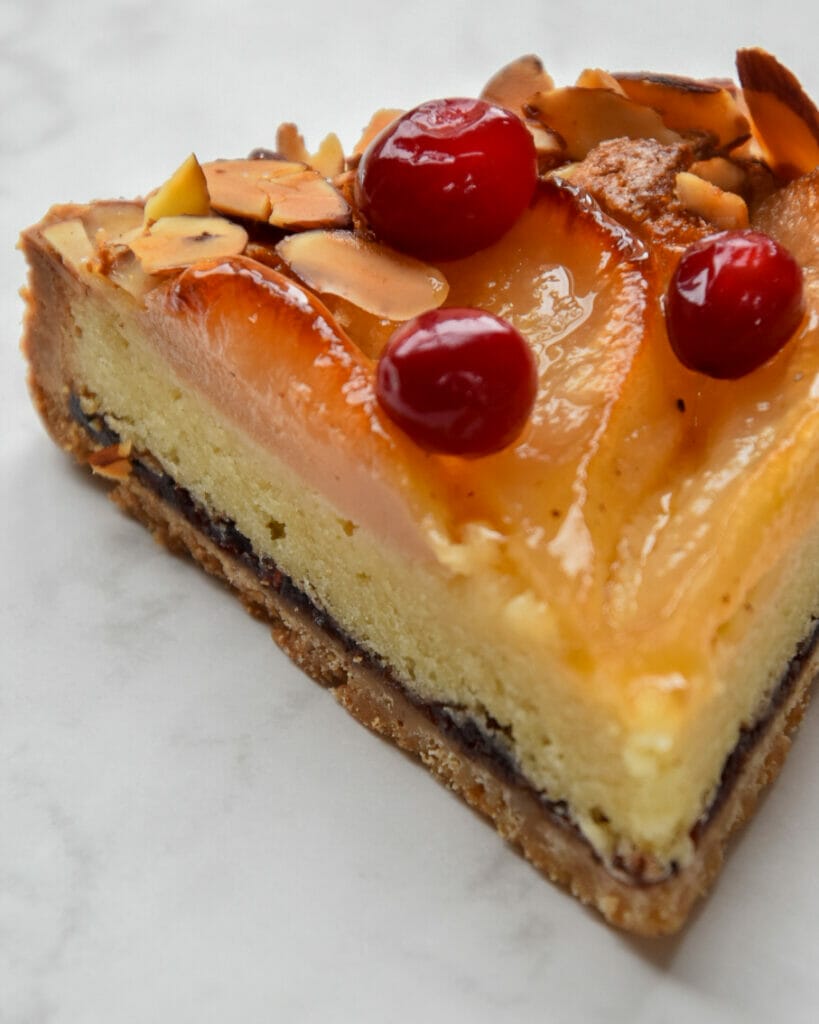 Pistacia Vera is famous for its handmade light fare, and in particular, its wide variety of Parisian macaroons.
But its extensive menu includes a bunch of other items, such as teacakes, croissants, cookies, tarts, and éclairs.
The bakery also experiments with new flavors every once in a while and offers things like a raspberry passion fruit truffle torte (flourless chocolate cake with chocolate-passion fruit mousse and passion fruit curd), blueberry almond frangipane, chocolate coconut feuilletine, and tomato galette.
It also has options for lunch and breakfast, along with some tantalizing drinks.
Suisse Shop opened up back in 1983 and has been voted the best bakery for wedding cakes in Central Ohio and was even included in the top 2% of the wedding cake bakeries in the country in 2018.
From sheet cakes and round cakes in various sizes and flavors (both seasonal and regular) to custom 3D cakes that you can get in any shape imaginable, you'll find the cake you're looking for here.
In addition to specialty cakes, the bakery offers other desserts, including cookies, pastries, tortes, and cakes made with only the finest ingredients imported from Europe.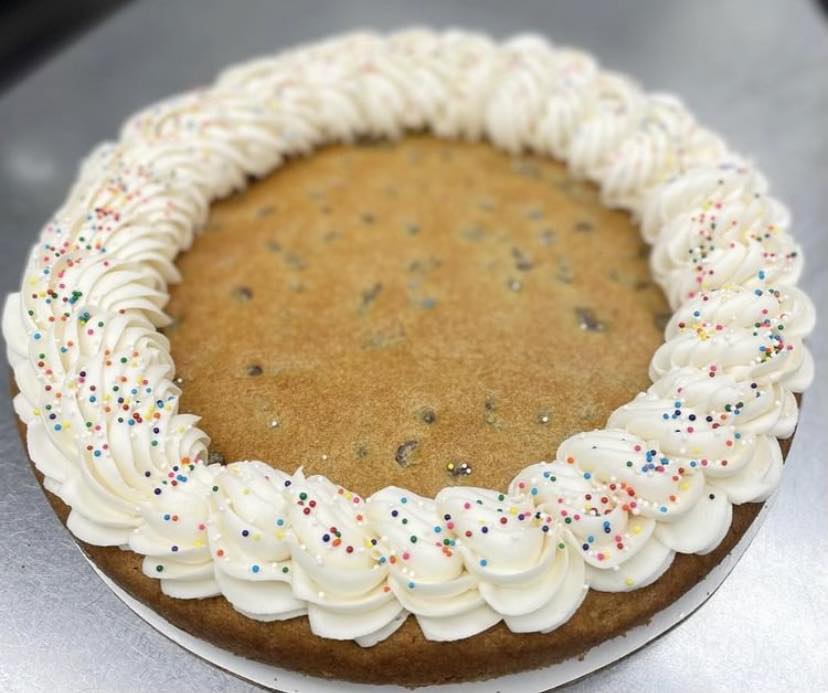 Fantasy Cupcake, as the name suggests, specializes in cupcakes and serves a wide variety ranging from red velvet, chocolate fantasy, and cookie dough to raspberry white chocolate and chocolate mind.
But Fantasy Cupcake doesn't just have the best cupcakes in Columbus–it also serves other sweet treats like homemade ice cream, cake pops, cookies, and cakes.
All their treats are made fresh every day, and they also have some gluten-free options.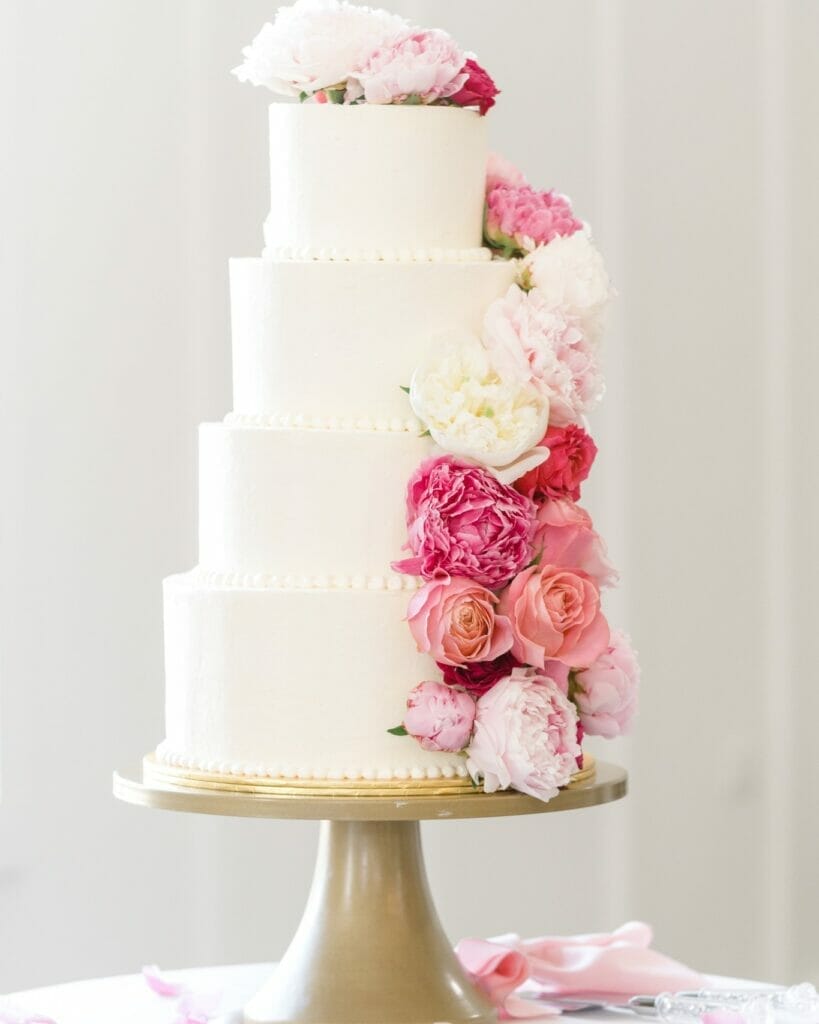 This place takes its name from the North Arts District, where it's located, and its cakes are truly a work of art.
Whether you want birthday cakes, baby shower cakes, wedding cakes, or cakes for some liquor-themed events, you'll find a suitable cake for yourself here.
But that's not all.
The bakery also specializes in elegantly-crafted, impressive, and extravagant 3D cakes in any shape you can imagine.
They even have a whole menu dedicated just to food-shaped cakes, such as a wheel of cheese and a steak.
Apart from cakes, Piece of Cake also offers breakfast sandwiches, small bites, and ready-made pastries.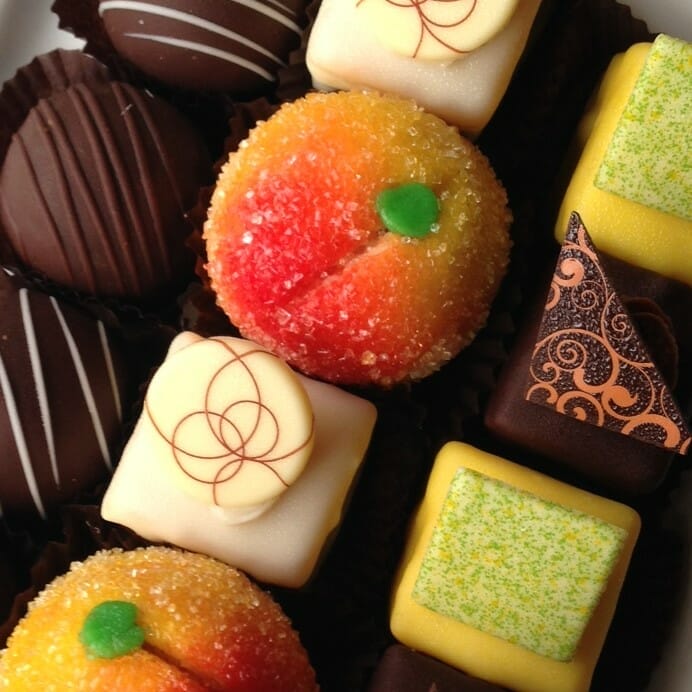 Mozart's is an Austrian-themed bakery with lots of European treats for you to try out and has been serving the people of Columbus for more than 25 years.
Their menu includes truffles, coconut rum balls, cream horns, and traditional cookies such as ischler, lebkuchen, and florentines as well as peanut butter and chocolate chip cookies.
You can also find gluten-free truffles and macaroons here, and is a pretty famous place for holding weddings!
Cherbourg Bakery is completely devoted to making high-quality nut-free, and gluten-free baked goods.
Here, you can find gluten-free versions of traditional goods like ginger snaps, cream puffs, lemon bars, and madeleines.
They also have some unique offerings like zucchini bread with cream cheese filling and rosemary polenta cake and even savory items like zucchini mini loaf with hazelnut butter.
They also have some delicious pour-over coffee.
Auddino's is a mom-and-pop Italian bakeshop with some of the most scrumptious and melt-in-your-mouth Italian sweet treats.
It's been open since 1968 and serves sweets like fresh donuts, cannolis, pastries, and scones. It also makes fresh Italian bread every day that's perfect for sandwiches.
And of course, since it's an Italian establishment, it serves pizza and even make-your-own pizza kits!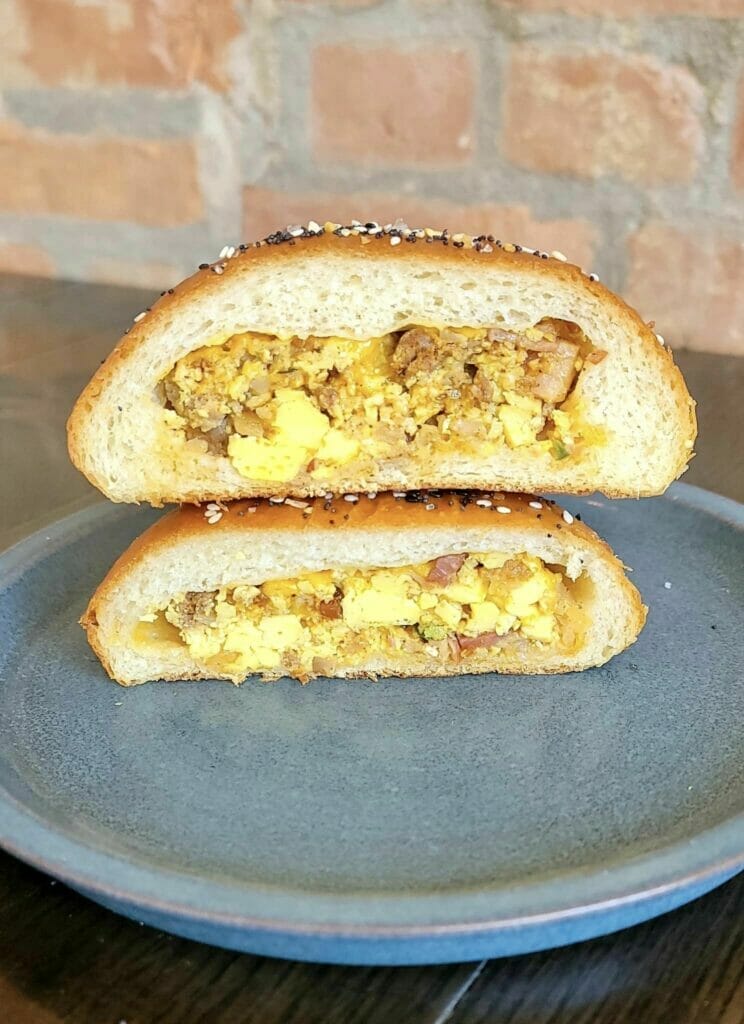 Kolache Republic focuses on just one thing: kolache, a Czech pastry made with slightly sweet dough with various meat, cheese, sweet, nut, and fruit fillings.
A kolache is usually served as a wedding dessert in Central Europe, but the Kolache Republic has reimagined it in many innovative ways.
Their savory kolaches include egg, cheese and sausage kolache and kielbasa and cheese kolache while sweet varieties include sweet cheese, blueberry cheese, and pumpkin kolaches.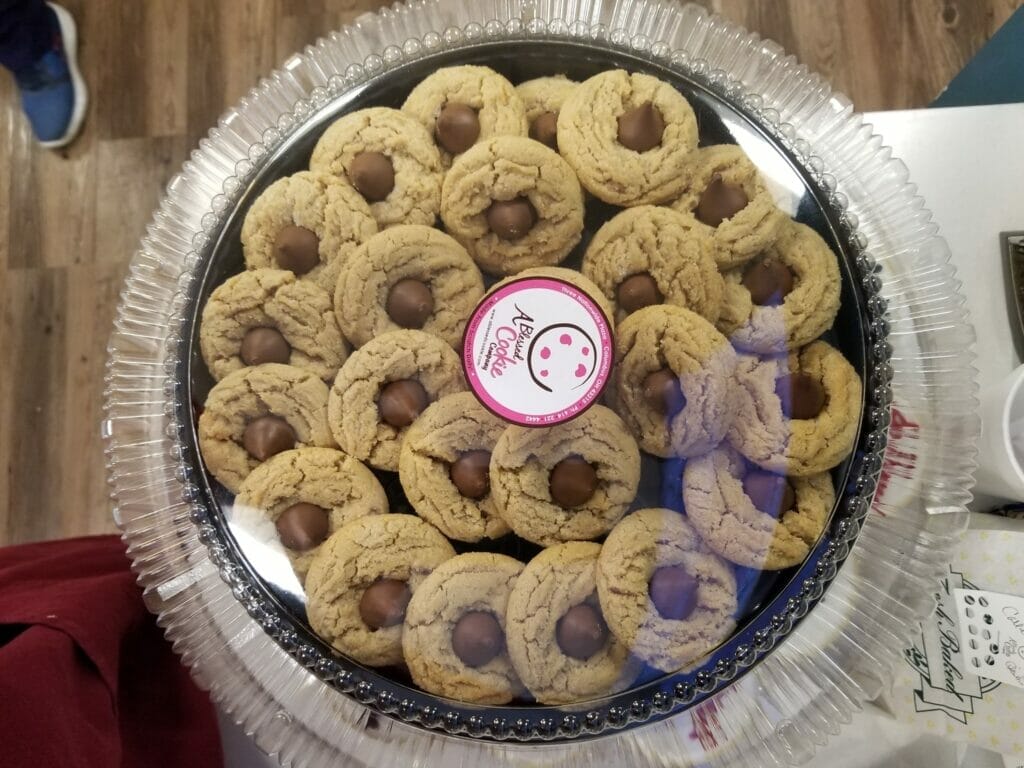 Looking for the best cookies in Columbus?
Head over to A Blessed Cookie Co, the brainchild of Dee, who's affectionately called the cookie lady.
All the cookies are made from scratch with only high-quality and all-natural ingredients and are baked fresh every day.
The cookies are preservative-free, too, and each bite is nothing like you've ever tasted before.
You can choose from an assortment of cookies like peanut butter, chocolate marshmallow pecan, white chocolate macadamia, ginger soft, and pokies.
You can also get custom-shaped cookies and cookie cakes, too.
Hey! Want to see more of the USA's best bakeries on your travels? Check out our other city bakery guides!
Get the All-American Travel Secrets!
Don't miss out on America's hidden gems!