If you're planning a trip to Greensboro in North Carolina, you'll be pleased to learn that the city boasts an ever-expanding bakery industry.
There are dozens of quaint stores across the city selling sweet and savory baked goods.
With an array of different types of people making up the communities of Greensboro, a love of sweet treats is one of the great unifiers.
The cute bakeries on the following list offer unique social spaces perfect for meeting new people or catching up with old friends.
During your visit to this incredible city, you're invited to share in the love of sugary and salty snacks.
Read on to discover the best bakeries in Greensboro, starting with Delicious Bakery.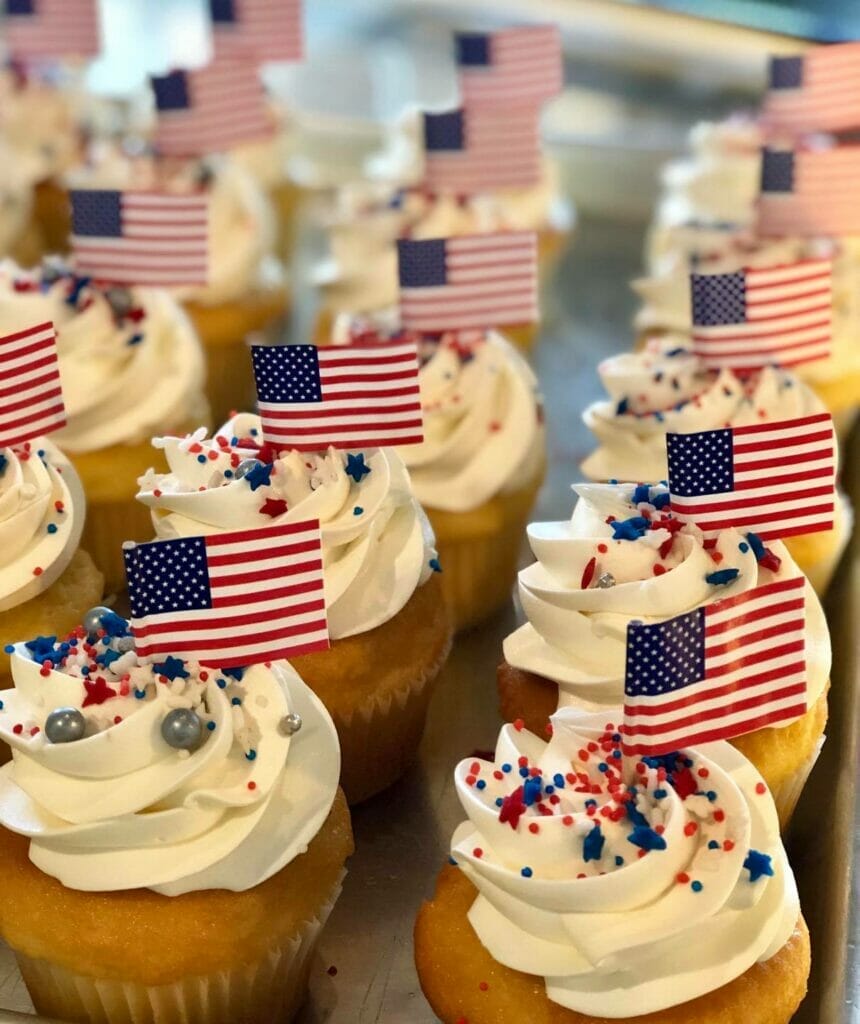 One wonders whether calling a bakery Delicious is a risky move, but for the owners of this quaint establishment their bet has firmly paid off.
The baked goods on offer here really do live up to the name.
With an expansive range of delicious cupcakes including carrot, red velvet, and mocha there's a cupcake here for every craving.
Expect to find moist cakes with crunchy icing worthy of The Great British Bake Off.
It's not just the cakes that are sweet at Delicious Bakery.
The staff are too – they're super kind and friendly.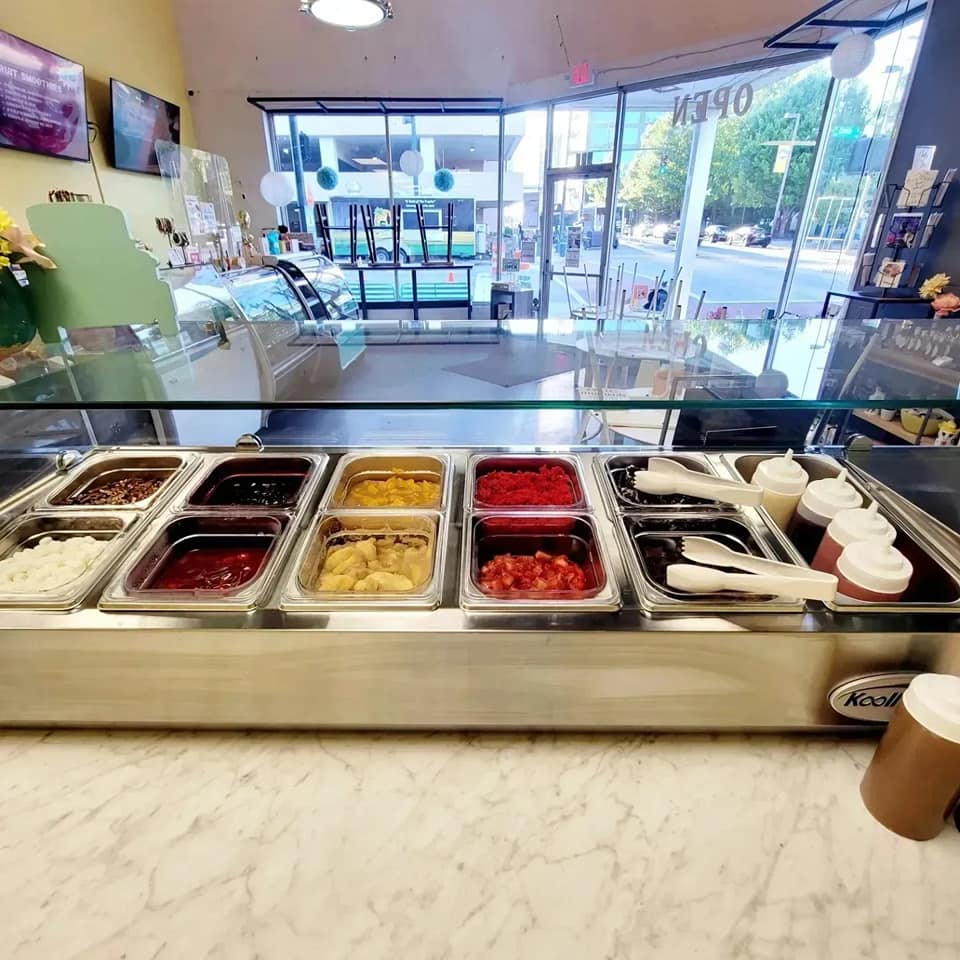 In the mad rush of life it can be easy to forget to find moments of calm.
Whether it's your boss calling another meeting or your children asking for another ride, there's always a reason to keep rushing about.
Savor The Moment Bakery wants to change all that by encouraging more quiet moments with scrumptious sweet treats.
This business sells more cheesecake varieties than you can count on your hands alongside cake sundaes, cupcakes, ice creams, macarons, smoothies, and milkshakes.
With so many types of desserts available, you'll never need to visit anywhere else.
On the hunt for the best bread in Greensboro, North Carolina?
We've found it for you. Augustino Gusto Bakery is a hidden gem worth the effort to find.
Homemade cream and flaky layers combine to make incredible sweet treats in this quaint eatery.
For fans of savory dishes, the spinach and feta quiches will blow you away.
If a sweet offering is more your poison, you'll love Augustino Gusto Bakery's millionaire shortbread.
This establishment is one of the best bakeries in Greensboro for fresh bread, which is available to purchase during their Wednesday and Saturday opening hours.
Is anyone else loving the sound of their whole wheat walnut cranberry bread?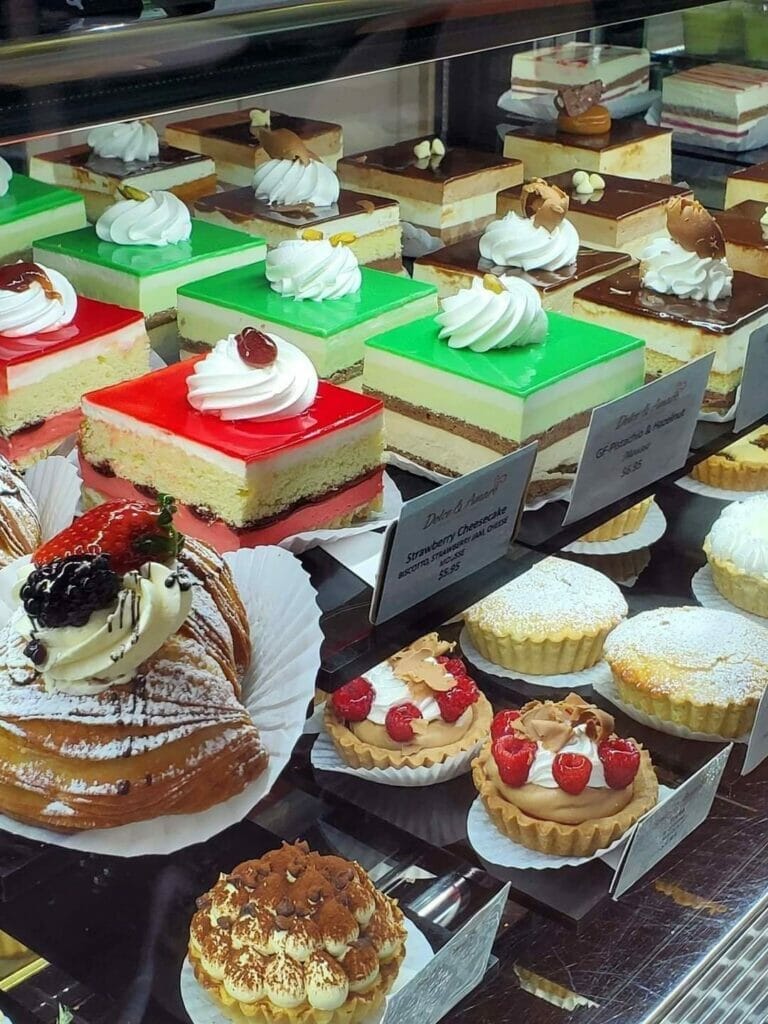 The team behind this all-Italian bakery know that only the finest ingredients will cut it and so ensure that all of their products are made to an impeccably high standard.
The macarons at Dolce & Amaro Italian Artisan Bakery are individually handcrafted and come in the full spectrum of colors.
Other items on the menu include mousse, mignons, and the best almond cookies in Greensboro
You'll notice that whatever you order, it's clearly been created with precision and care – that's why we love this place so much!
With a selection of baked goods worthy of Augustus Gloop's appetite, Baked Downtown is considered a frontrunner in Greensboro baking circles.
This hidden gem deserves all its success.
The bakers behind this store are world-class artists in their field, able to craft picturesque custom cakes for any occasion.
Instore you'll find their raspberry and cream cheese croissants, a taste so moreish you'll be amazed no one else has tried to copy it.
Baked Downtown is without a doubt one of our favorite bakeries in Greensboro.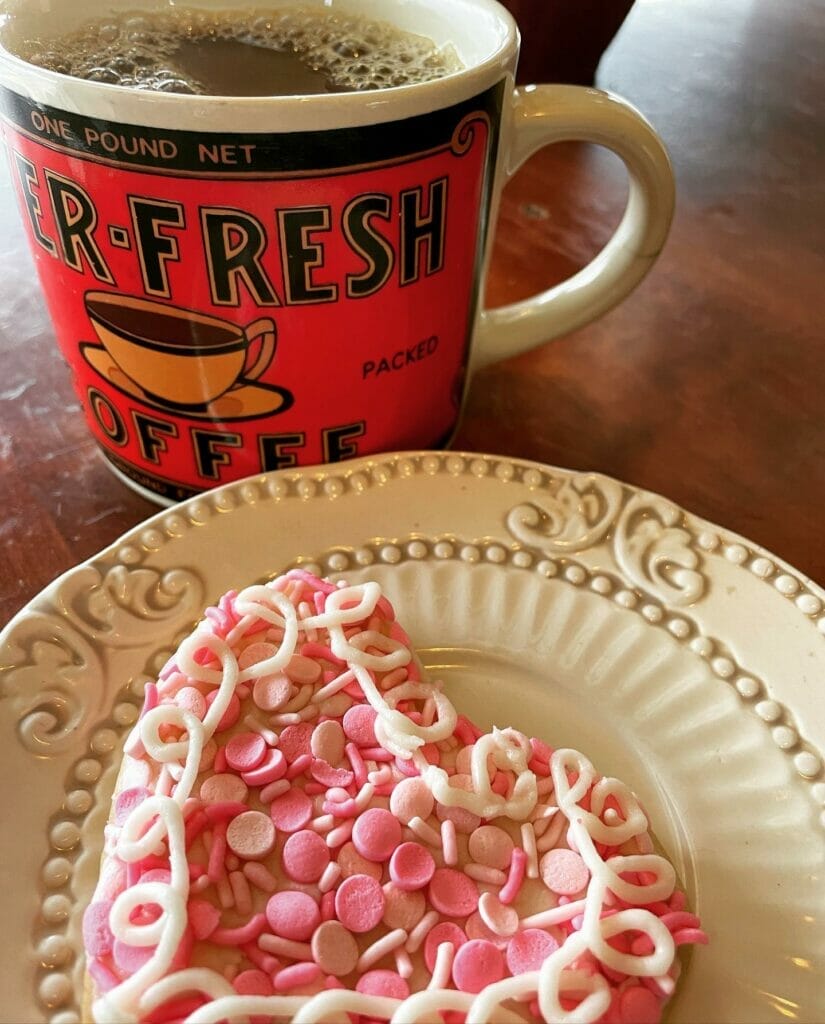 Everyone needs an informal spot to unwind with a book or meet with a colleague, and in Greensboro that place is Spring Garden Bakery & Coffee.
Selling some of the best cakes in Greensboro, you can expect to find pineapple upside down cakes, white chocolate amaretto cupcakes, and lemon chiffon cakes.
Spring Garden Bakery & Coffee also sell some of the most enticing pies in Greensboro.
Anyone else fancy ordering a 10" pumpkin pie?
Yummy!
Previous visitors to Spring Garden Bakery & Coffee rave about this eatery's accommodating nature and sweet-as-pie staff.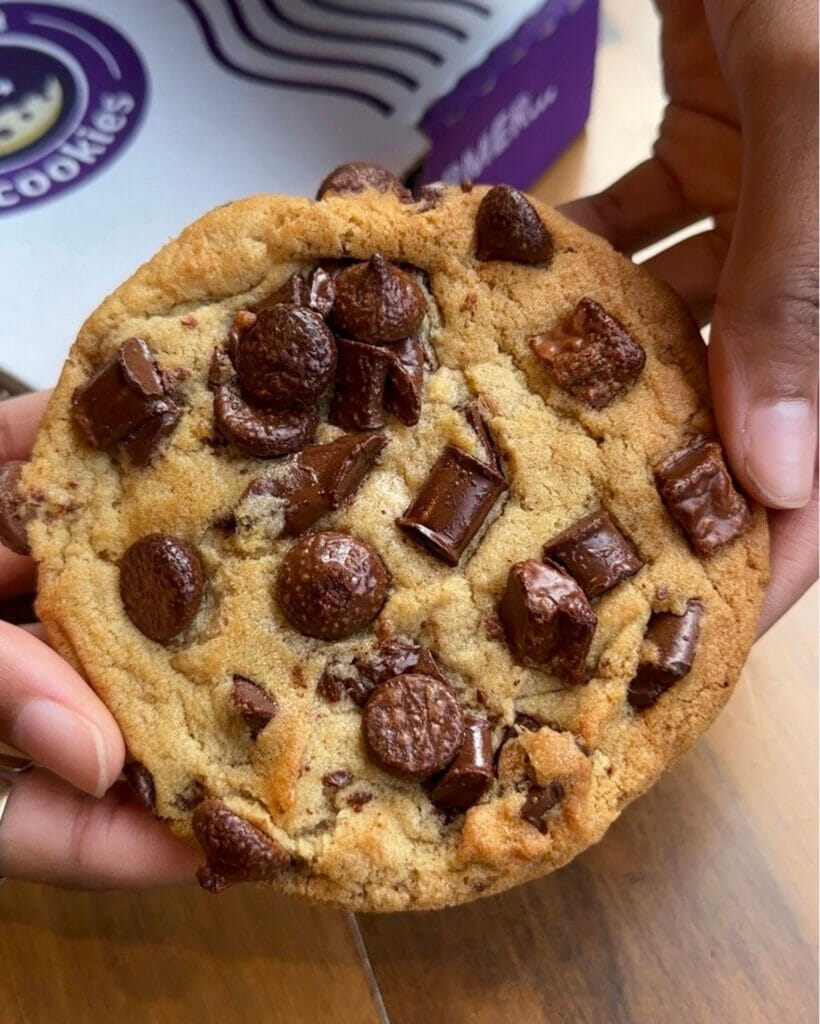 Insomnia Cookies on Tate Street is one of Greensboro's reliable chains, promising familiar favorites and friendly staff behind the counter.
Unlike competitors, Insomnia Cookies opens until late – meaning you can always get your sugar fix.
This well-known bakery chain also delivers and so you know who to call next time you need a midnight snack.
Food, glorious food, we're anxious to try it.
The culinary delights on offer at Maxie B's will leave you and your whole family satisfied – including your four-legged companion.
Maxie B's have made pupcakes especially for your dog, and also cater to vegans with a vast menu especially for them.
Their commitment to making great bakes for everyone has firmly put them on the map as one of the most accommodating shops in all of Greensboro.
Maxie B's products are made using locally-sourced free-range eggs and the finest-quality ingredients – and it shows in the high standard of each of their menu items.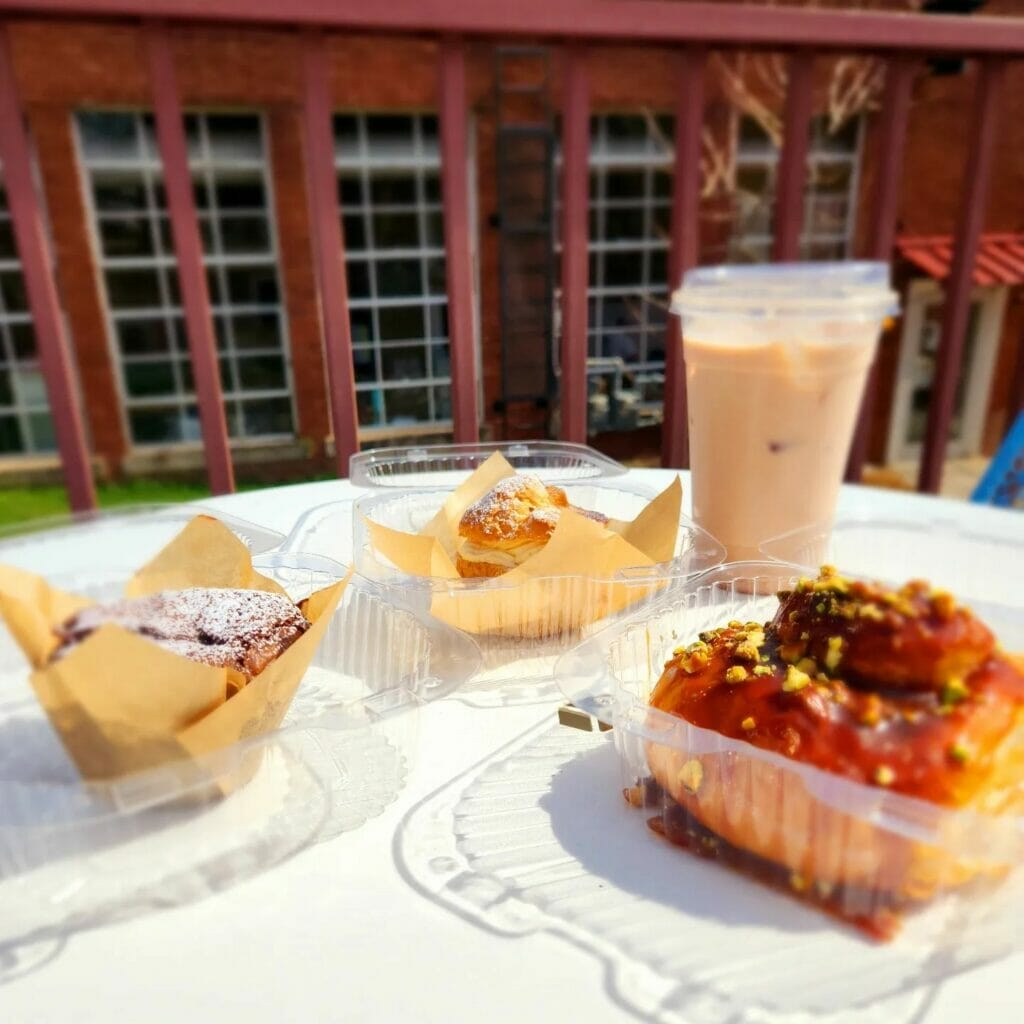 Looking for award-winning baked goods in Greensboro, North Carolina?
Look no further than Black Magnolia Southern Patisserie.
You'll visit 1162 Revolution Mill Drive for their award-winning cinnamon rolls, but leave with a box full of buttermilk biscuits.
A commitment to unique flavors is baked into the ethos of Black Magnolia Southern Patisserie.
Expect to find delicious-tasting baked goods that unfold slowly.
You'll want to savor every last crumb at this quaint low-key bakery.
Responsible for delighting locals with the best cupcakes in Greensboro, guests will be amazed at the full spectrum of yummy snacks on offer.
Fudge, lemon bars, cookies, donuts, and cheesecakes – they're all here.
There's no rush to get to Oh Goodness Bakery early because whatever they have left at the end of the day, we can guarantee it'll leave you satisfied and smiling.
This bakery has a vast range of keto-friendly options that are an ideal alternative for those undertaking a keto diet plan.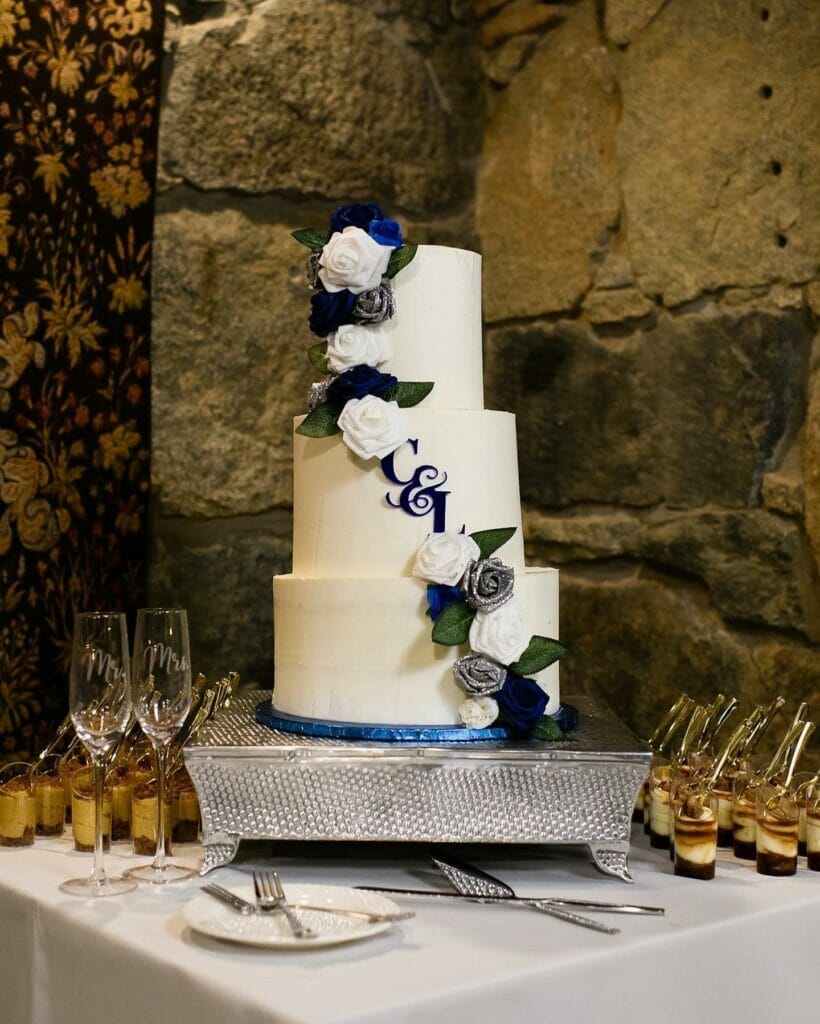 If you've got a large-scale event coming up, you need a baker that you can rely on to deliver a delicious and well-presented cake on time.
Crazy4Cakes can be relied upon to provide high-quality service at every stage.
This cake maker has successfully played their part in creating extra special memories at weddings and birthdays across Greensboro.
Crazy4Cakes is also a veteran-owned company, meaning that by choosing them you'll be giving something back to say thank you.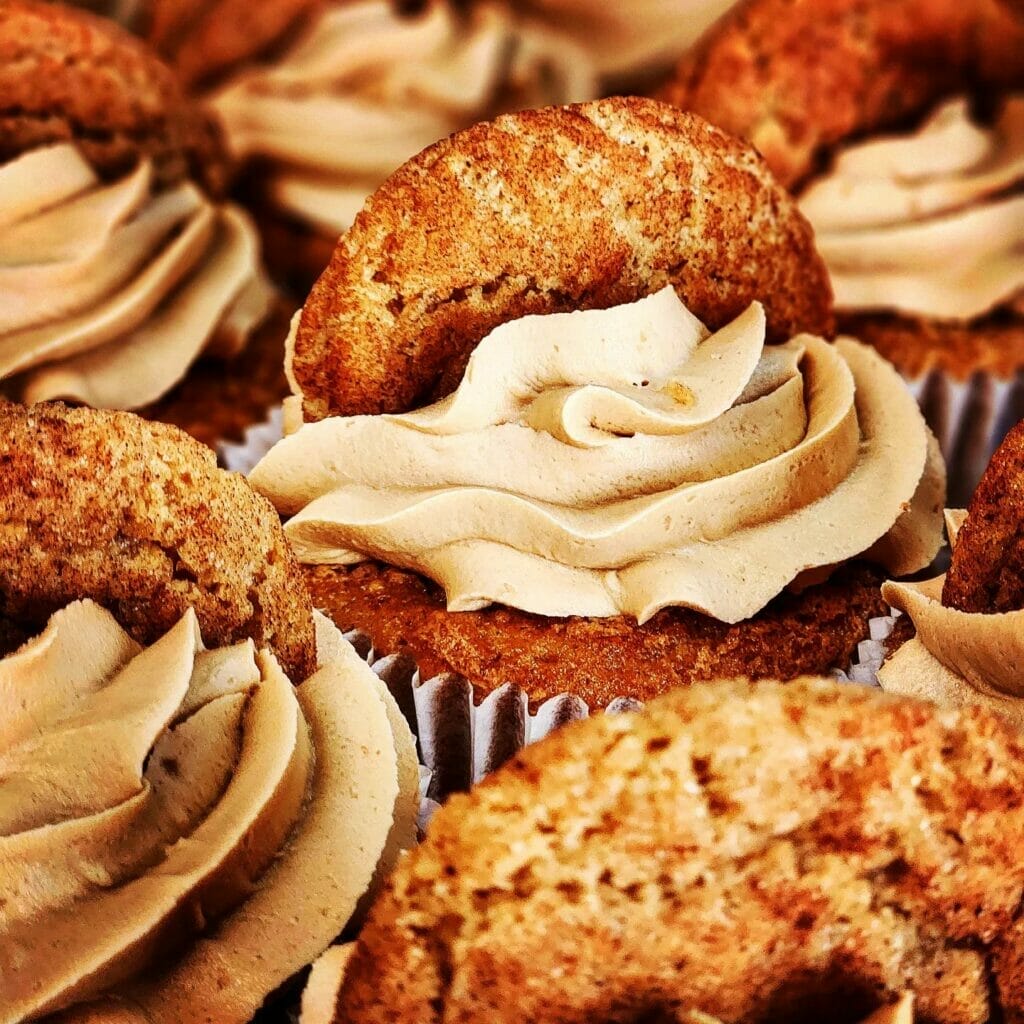 If cheesecakes are your baked good of choice, then Cheesecakes by Alex was opened with you in mind.
Launched in 2002, this bakery has been lovingly crafting delicious food for over 20 years. Why not stop by for a slice?
There are a whopping 22 flavors to choose from.
Cheesecakes by Alex offer all their guests free Wi-Fi – which is the best excuse we've heard for staying longer, completing your assignment or work, and eating more slices of scrumptious cheesecake.
Emerging onto the sweet-tooth scene in 2022, this online-only bakery has already got the hang of producing delightful cookies that are guaranteed to tickle your taste buds.
While not a physical shop you can visit, this company is worthy of its spot on our list.
Supporting small, out-of-home businesses is more important than ever, and that's especially easy when the quality of the food on offer is this good.
You can order a large cookie box for your next big event, or buy cookies in packs of either half a dozen or a dozen.
At Ky & Kol Cookies, you'll find triple chocolate chip, brown sugar, and oatmeal raisin varieties.
Hey! Want to see more of the USA's best bakeries on your travels? Check out our other city bakery guides!
Get the All-American Travel Secrets!
Don't miss out on America's hidden gems!