Austin is a haven for both foodies and dessert lovers.
And nothing beats the feeling of sinking your teeth into a freshly baked treat for breakfast or indulging in a scrumptious sweet treat after dinner.
Whether you're looking for a flaky and soft, buttery croissant, fluffy bread, a decadent slice of cake, pastries, and tarts, or a colorful macaron, these 17 best bakeries in Austin won't leave you disappointed.
These are some of the best bakeries to go to during your next solo trip to Austin too!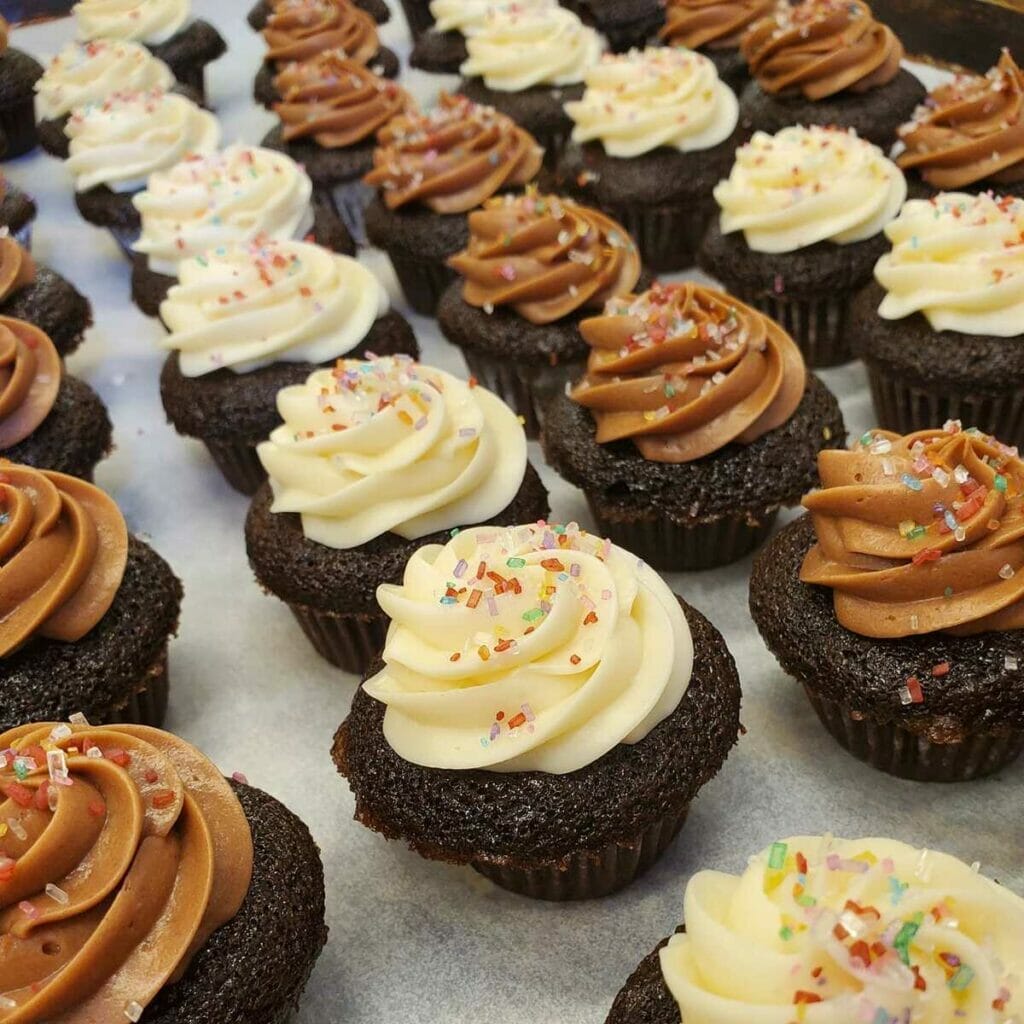 Upper Crust Bakery has been serving North Austin for more than 30 years and has been the local's go-to spot for a hot cup of coffee and a delicious Danish that's almost too pretty to eat.
But the bakery's more known for the four cakes it offers daily: mocha almond cake, carrot cake, chocolate Italian cream or Grandma's chocolate, and Italian cream.
Other bestsellers include fresh bread (challah, 9-grain, brioche), sugar-dusted almond croissants, cinnamon rolls, puff pastries, pies (Dutch apple and pecan) sticky buns, cheesecake, and pastries made from scratch.
There's no doubt that it's one of the best cake shops in Austin.
More famous as the Hyde Park Bakery, Quack's 43rd Street Bakery offers the most scrumptious baked goods made solely with natural, high-quality ingredients.
No additives or preservatives are used, and everything is made by hand.
While the place is famous for having luscious cakes and the best cookies in Austin, make sure you try the sausage kolaches (that include jalapeño cheddar and smoked Gouda), scones, coffee cakes, and the chocolate ganache cake.
Other offerings include espresso drinks, coconut cream pie, banana nut bread, and croissants.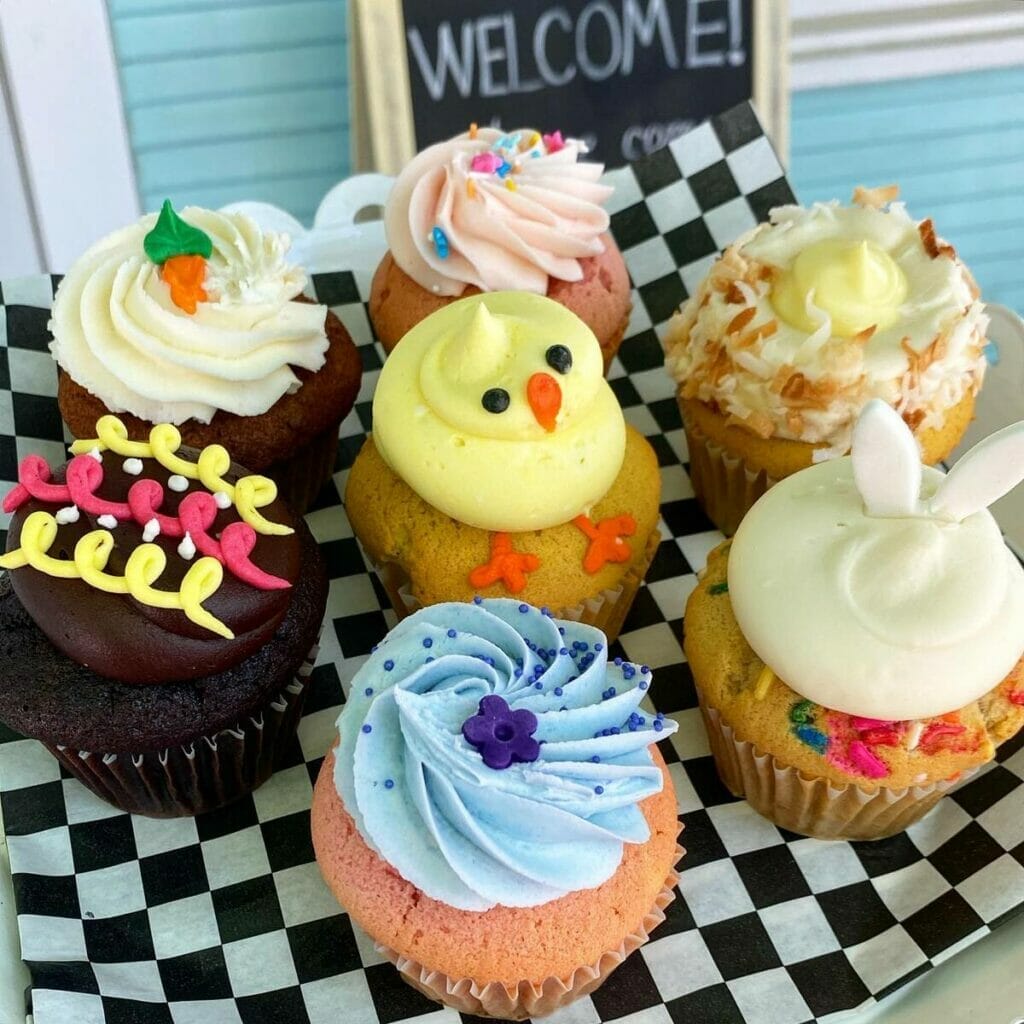 What makes Capital City Bakery unique is not just the mint green house it's in; rather, everything here is 100% vegan (from the cakes to the pastries, kolaches, and even cupcakes) and made with locally sourced ingredients.
The cake flavors are also pretty interesting, too, with options including peanut-butter crunch cakes, lavender lemonade cakes, and rainbow cakes that are pretty Instagram-worthy.
Their breakfast sandwich and almond joy cupcakes are worth trying, too, but note that cupcakes change seasonally.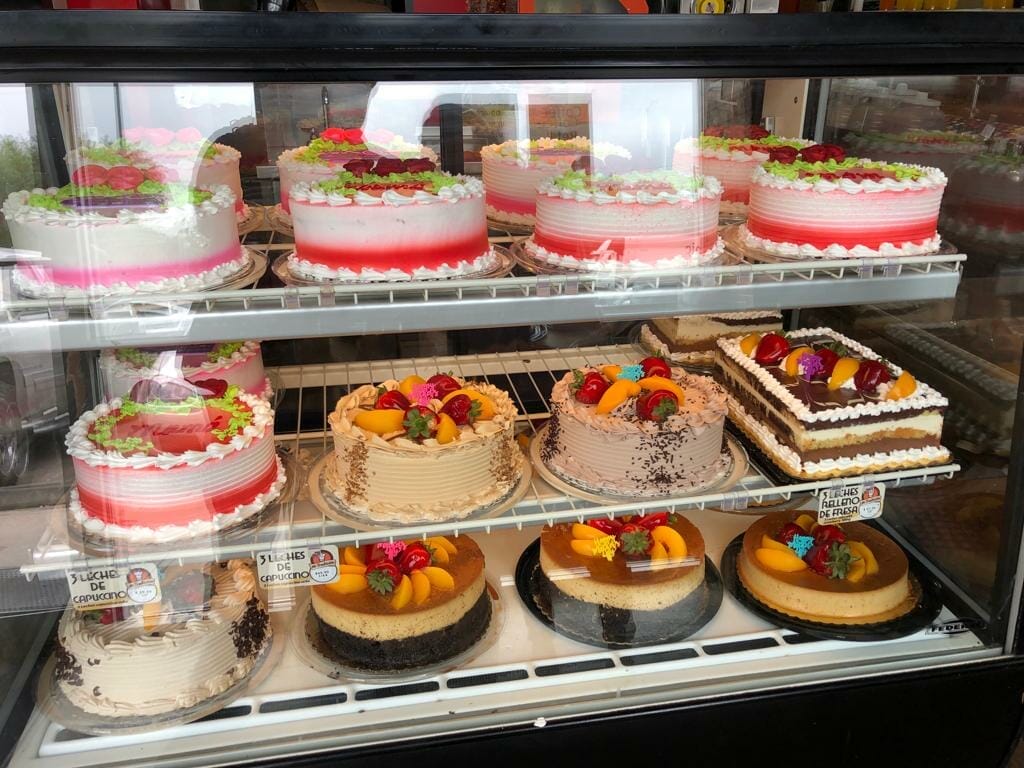 This Mexican café and bakery is characterized by rustic furniture and colorful walls and has even won some awards from the Austin Chronicle, so you know you're in for a treat here.
The bakery has two locations in Austin and offers a wide array of both savory and sweet dishes.
It's particularly famous for its range of pan dulce, sweet tortillas, and affordable prices.
Other sweet treats available at Mi Tradicion include cinnamon rolls, cakes, kolaches, pastries, baked sweet bread like pan blancos and conchas, cookies, and donuts.
Meanwhile, the savory menu includes dishes like blue corn quesadillas, tortas, and tacos.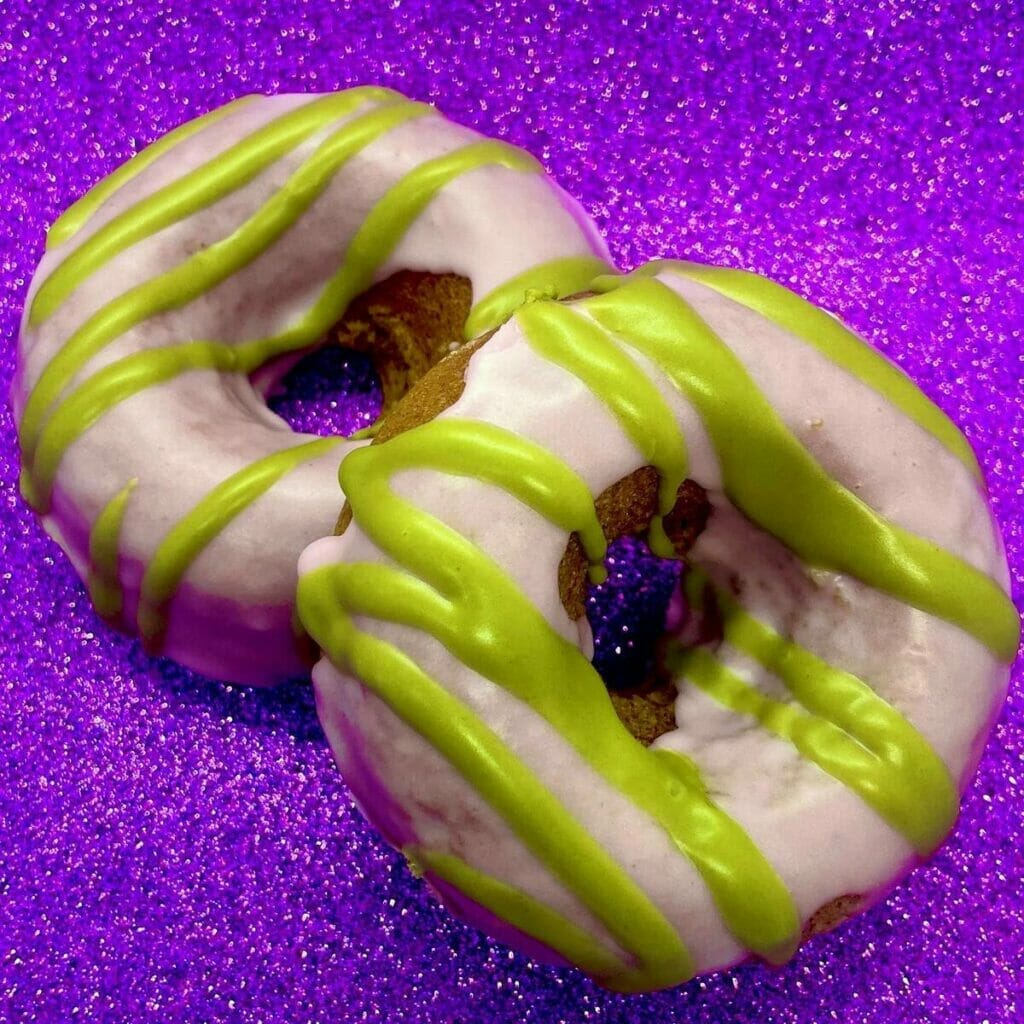 Zucchini Kill Bakery is aptly named and pays homage to Bikini Kill, a 90s feminist girl band, but that's not the only interesting thing about this bakery.
This woman-owned bakery serves soy-free, gluten-free, and vegan baked goods that don't contain any artificial flavorings or colors.
Plus, it also works on being as sustainable as possible and uses only locally sourced ingredients and compostable packaging.
When you're here, make sure you try out the salty caramel pistachio cupcake—it's unlike anything else.
The bakery also sells donuts on the weekend, but they sell out pretty fast, so you'll have to go there early if you want to try them out.
6. Texas French Bread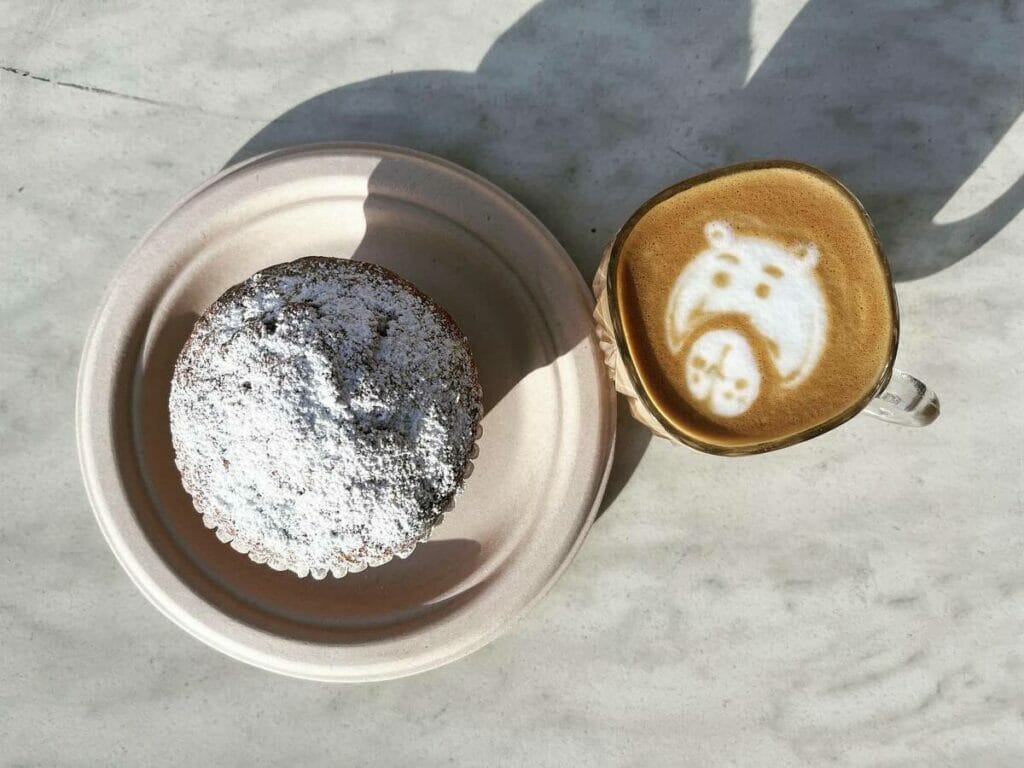 Texas French Bread is one of the best bakeries in Austin, and there are plenty of reasons why. Initially, it specialized in fresh artisan bread but soon adopted a farm-to-table concept.
Today, it's present in a retro Airstream trailer with a lovely garden space.
On the deck of the trailer, you'll find an assortment of baked goods, including baguettes, cakes, croissants, bread, and even TFB sandwiches.
The bakery's Challah bread French toasts are a hit, while other favorites include banana pancakes and omelets.
And since they are purveyors of bread, you have to try those out.
Be warned: you'll have a hard time choosing.
Options include raisin pecan bread, tea bread, honey wheat sandwich, whole wheat bread, ciabatta, baguettes, and rye, wheat, and white sourdough.
And if you're lucky, you might be able to find Murph Bread–it's the best one they have and runs out pretty quickly.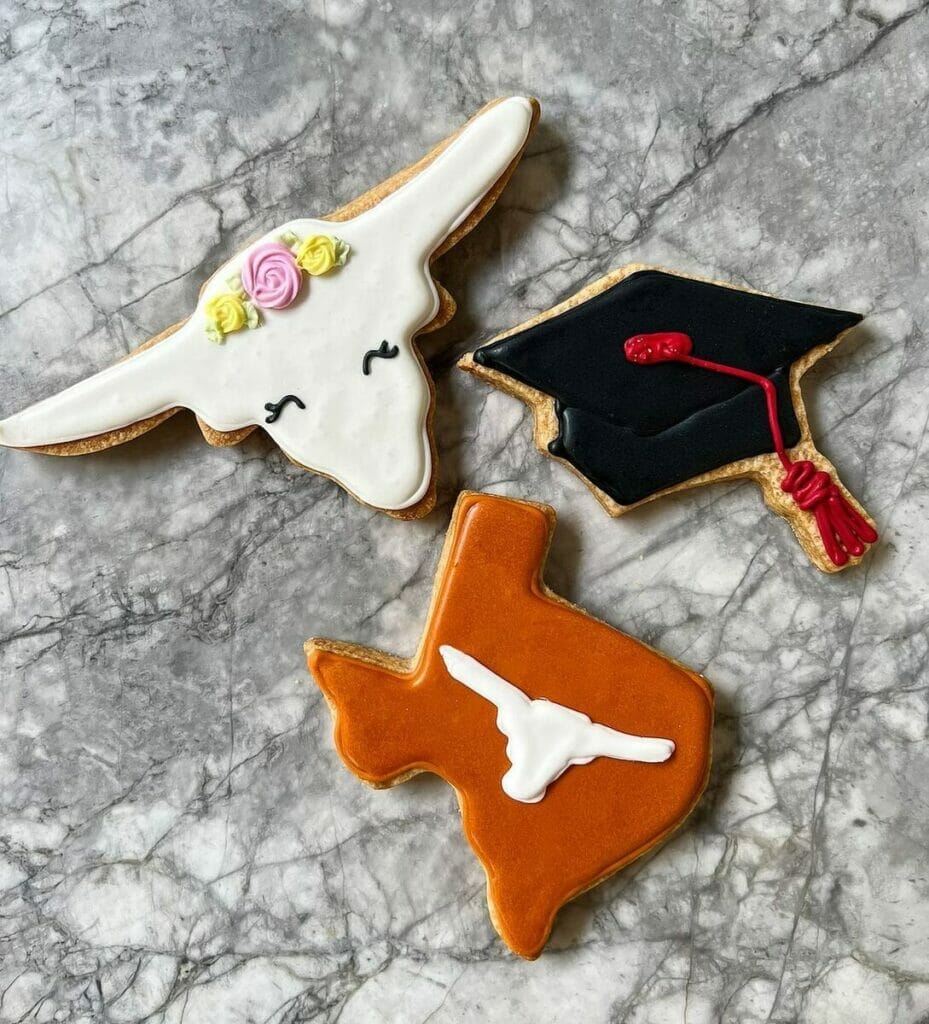 Another bakery with some of the best bread in Austin is Swedish Hill.
Unlike the sugar-packed bread present in most grocery stores, Swedish Hill provides naturally leavened hearth bread, including sesame baguette, New York rye, and French country loaf.
Other offerings include an impressive collection of deli delights, such as charcuterie boards and caviar, sandwiches, and pastries.
The bakery's ambiance itself is cozy, but there's outdoor seating, too, for you to enjoy your treats.
8. OMG Squee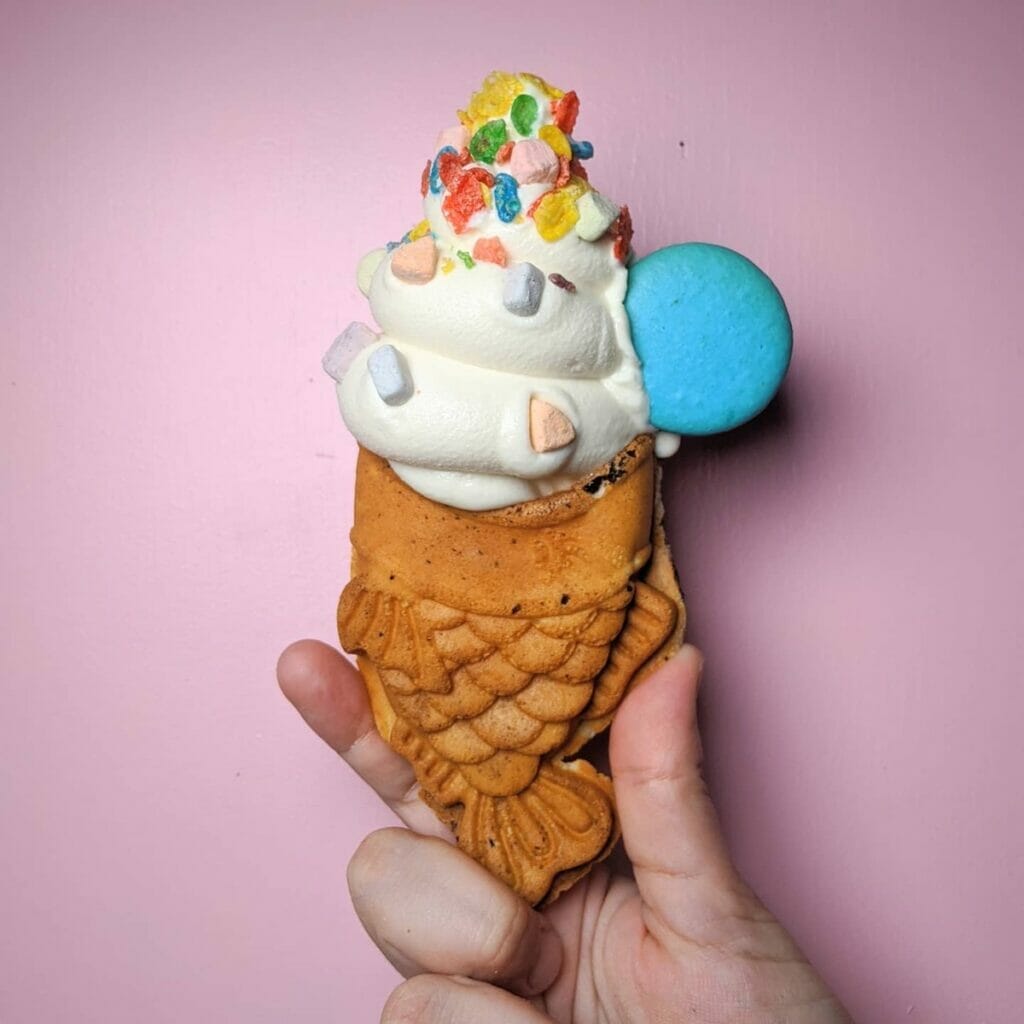 OMG Squee is a Japanese-inspired Tex-Asian bakery that was also featured on the hit show, Queer Eye.
The bakery offers some of the most photogenic Japanese treats, including taiyaki sundaes with different flavors every week, mochi donuts, and Japanese cheesecakes.
Some of their most-loved goods include character macarons that feature cultural obsessions like pandas and anime creatures and macarons that are available in a wide variety, including fruity pebbles, Mexican vanilla, matcha, and London fog tea (the flavors change every week).
Their cheesecake is pretty special, too, since it's a mixture of flan textures, pound cake, and cheesecake.
In addition to snacks and desserts, OMG Squee also serves drinks like bubble tea.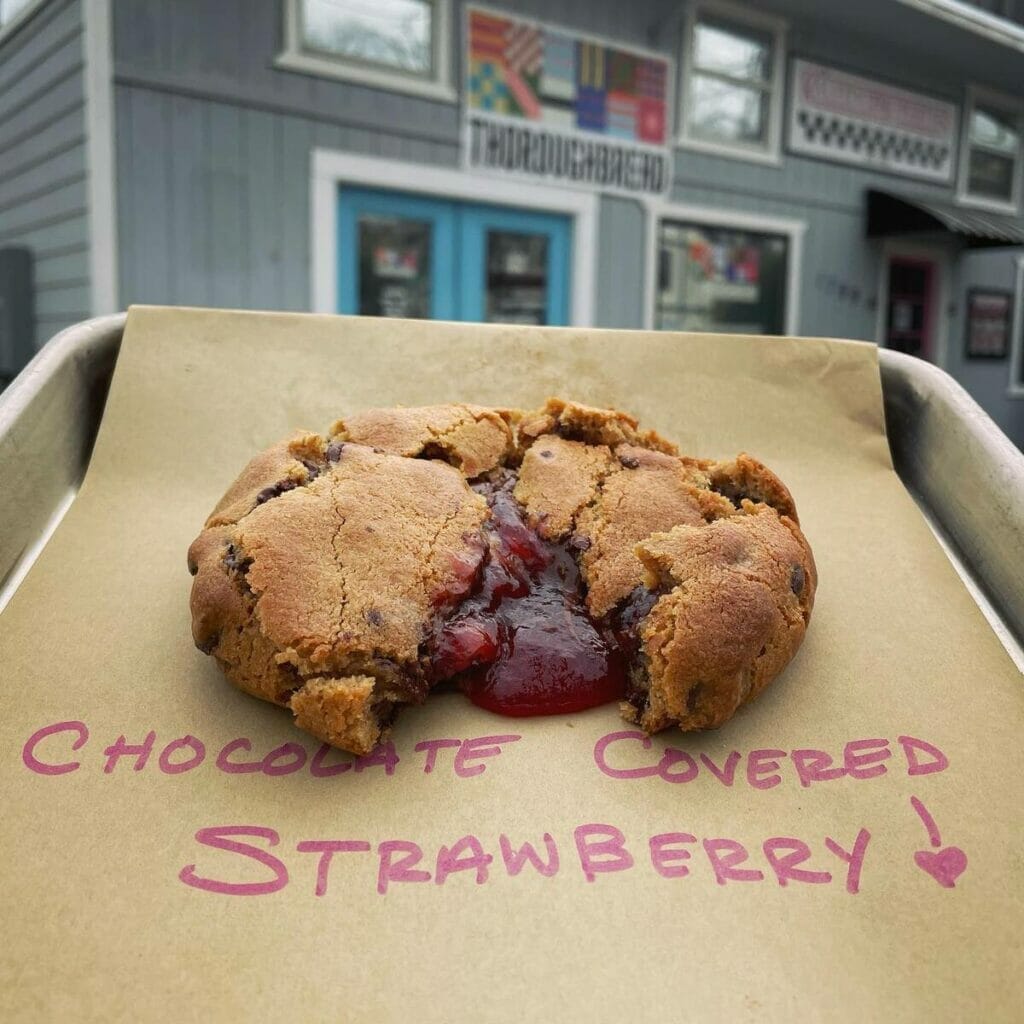 As the name suggests, this bakery specializes in bread.
Everything is made with 100% organic flour.
In addition to traditional wheat and white load bread, you can find all kinds of freshly baked sourdough loaves here, ranging from olives to white.
You can also find a few varieties of cookies like peanut butter & jelly and banana-Nutella.
Another specialty here is burridoughs, which reimagines classic burritos and gives it a bready outside while stuffing it with avocado, egg, and brisket.
Despite having a limited menu, what they serve is exceptional, so make sure you try them out.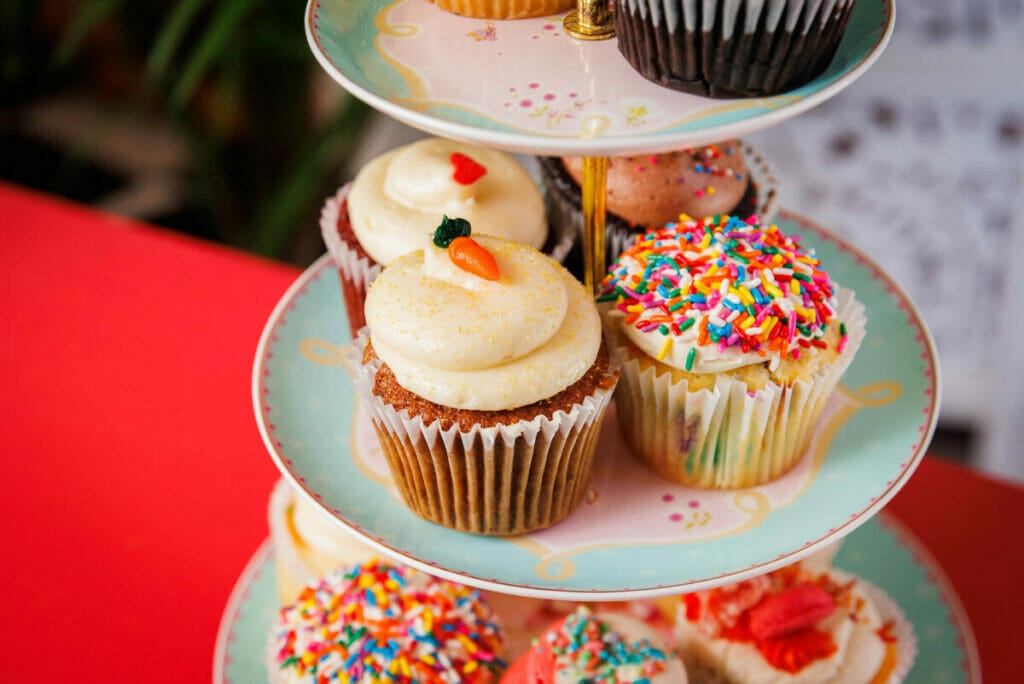 There's no doubt that Sugar Mama's bakeshop has the best cupcakes in Austin.
And that's really no surprise, considering that the owners, Sean and Olivia, won Cupcake Wars (Food Network's famous show) in 2013.
The place is famous for its buttercream frosting and its variety of cupcake flavors that change every day (better check out the website before you go to know the available flavors)!
Everything here is made from scratch, including the frosting and fillings.
Two of the most loved cupcake flavors are Marilyn Monroe and Alpocalypse.
The former is a vanilla cupcake with Madagascar bourbon vanilla buttercream on top, while the latter is made with rich Valrhona cake and spicy chipotle truffle cream topped with spiced buttery toffee and chocolate buttercream.
Other offerings include cookies, mini pies, bars, cheesecakes, and pastries.
This South American bakery and café is the place to be if you want delicious Colombian goods, such as bocaditos (flaky puff pastry in cinnamon coffee sugar and dulce de leche sauce), pan de yuca (cheese bread with tapioca), and roscon (sweet bread with guava).
The place also has other authentic Colombian treats, like arepas and empanadas, and delicious coffees.
You can also get all these sweets to-go from their drive-thru or dine out on their patio.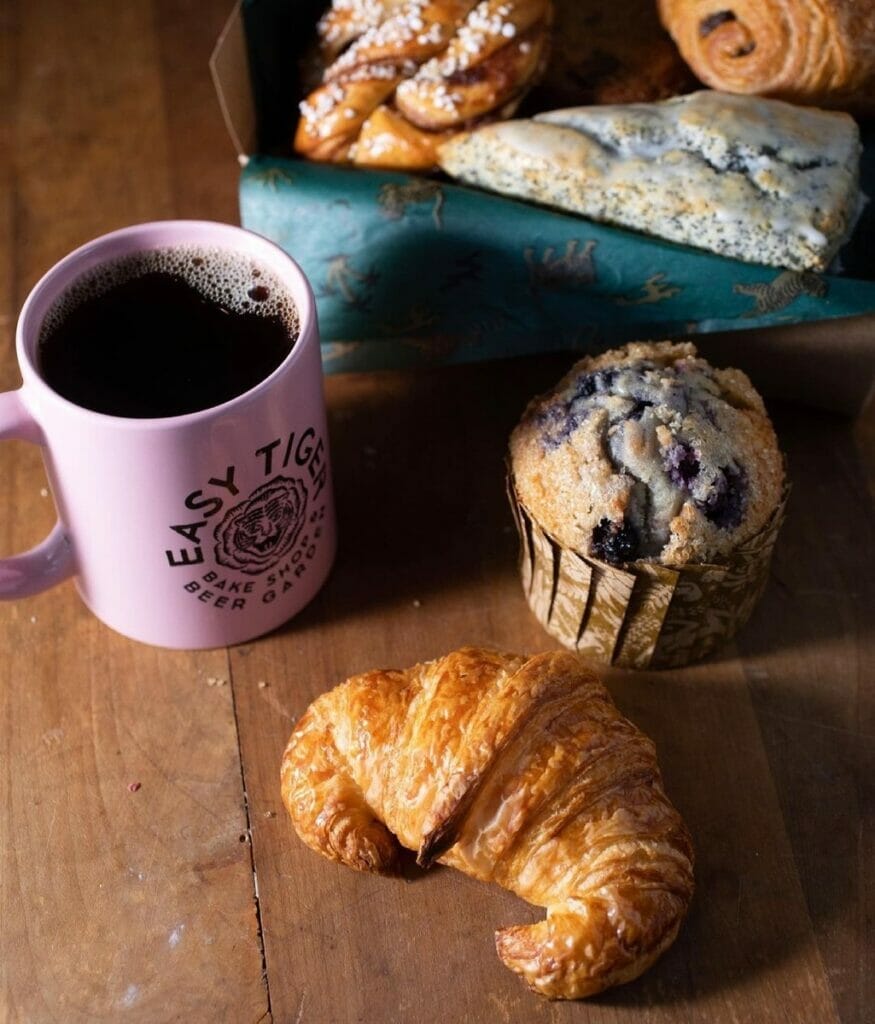 Easy Tiger is a bake shop (bakery + café) and a 150-seat beer garden with multiple outlets throughout Austin.
The place is famous for its artisanal bread made in-house every day, such as pretzel buns, ciabatta, baguettes, and whole wheat oat.
Of course, you can also find a bunch of other delicacies like turnovers, Danishes, and croissants.
When you're sure, make sure you try the head baker's specialties that include German rye and levains.
But what we particularly love about this bakery is that it also hosts bread-making workshops, so you can learn how to make delicious bread using tricks from industry experts.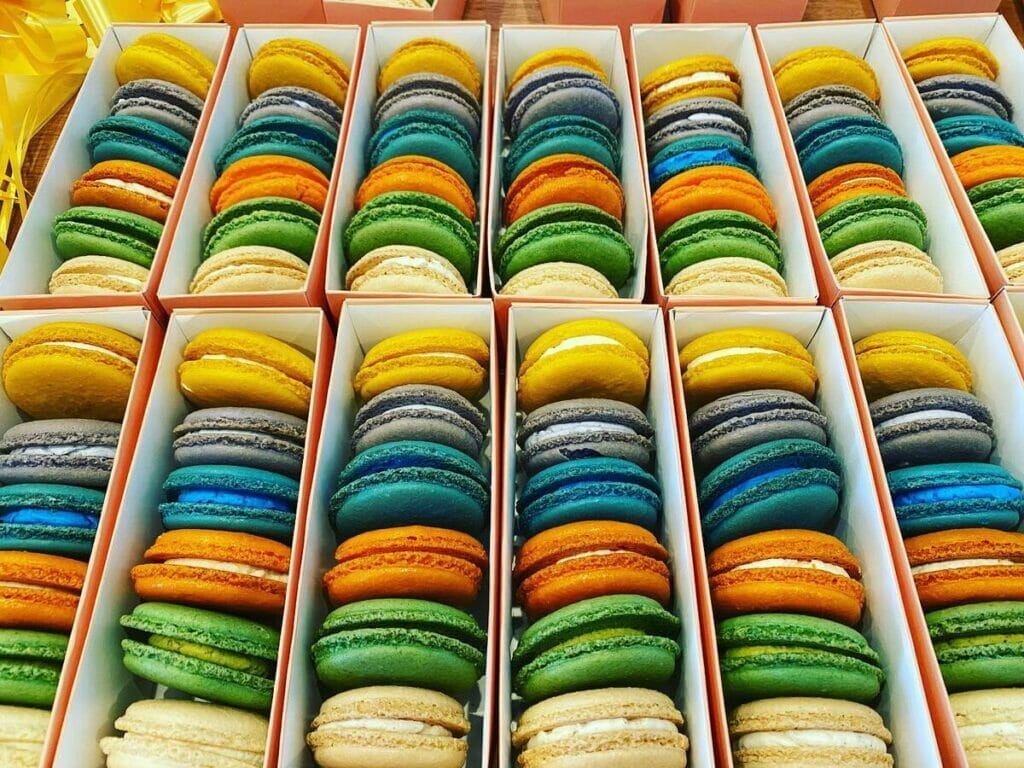 La Pâtisserie is one of the best bakeries in Austin.
This pastry and macaron boutique is famous for its delicious French treats.
Both the food and the ambiance transport you to a traditional French pâtisserie.
Their macarons are absolutely mind-blowing, while their cakes and mini tartlets are unlike any other.
Pastry chef Soraiya Nagree owns the eatery and makes morning buns (sugar croissants with orange zest) and French pastries famous throughout the city.
Other items on the menu include scones, tea bread, muffins, beignets, croissants (butter, almond, and chocolate), and cro-brio (a cross between brioche and croissant).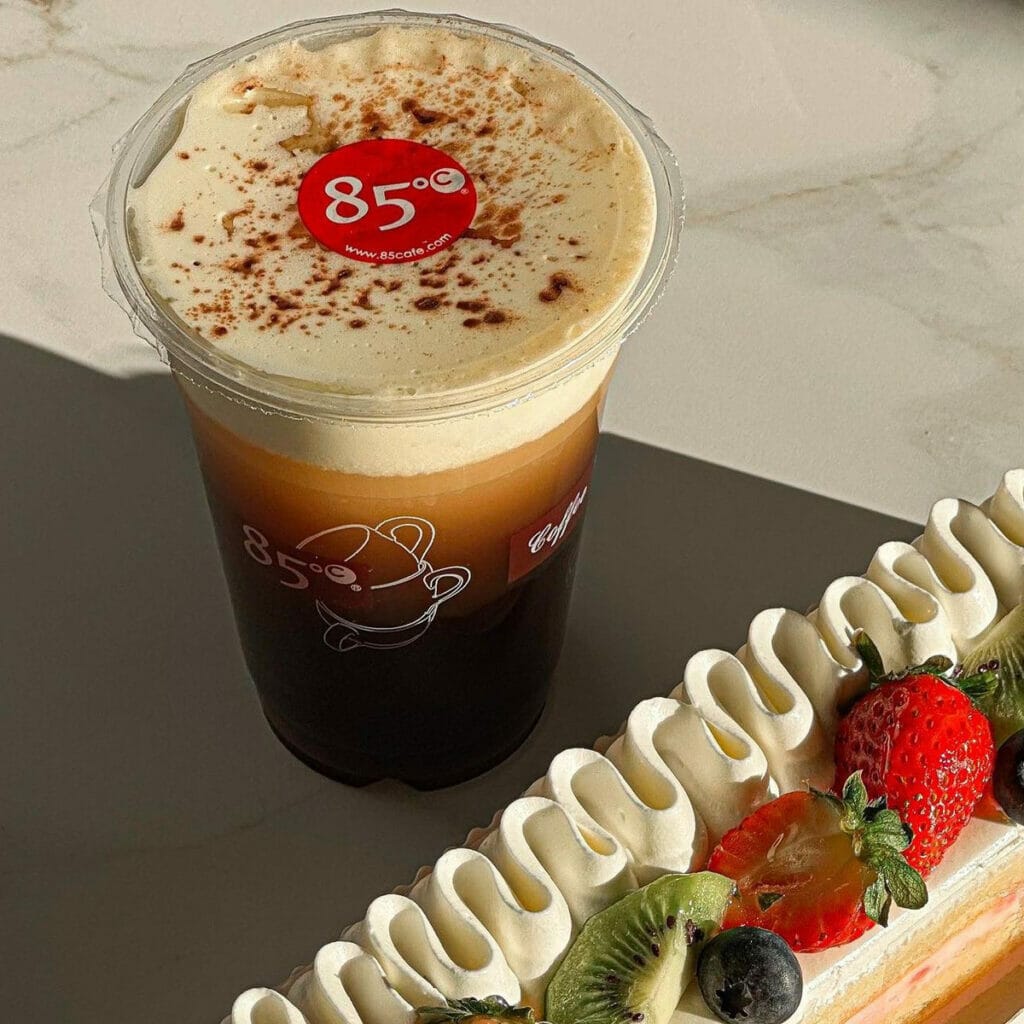 Once you enter 85C Bakery, you'll have a hard time choosing what to buy.
The place offers a nice selection of bread like soft brioches, multigrain blueberry, apple almond Danishes, and milk bread, European-style cakes, savory pastries with ham, red beans and cheese, sweet pastries with chocolate, egg tarts, and even bubble teas!
Their cake collection is quite impressive too, with flavors including red velvet and black forest.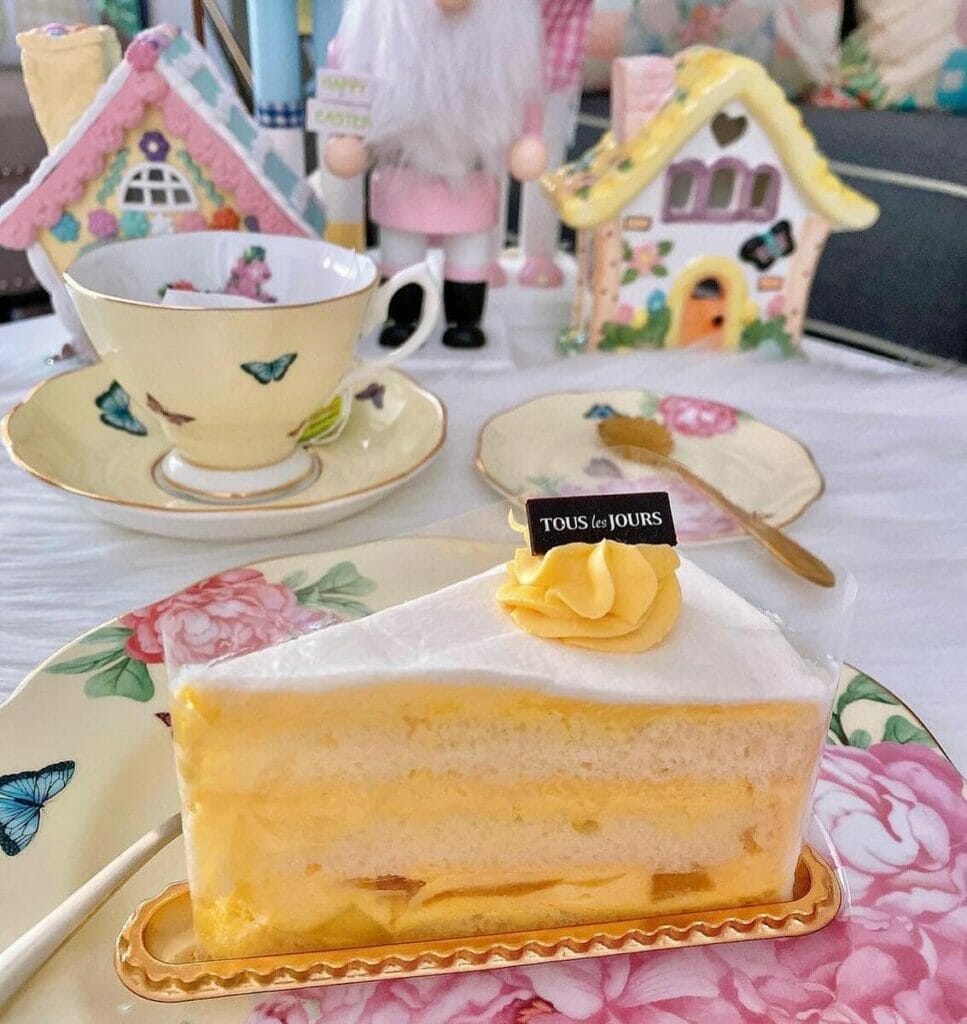 Tous Les Jours is a French-Korean bakery that has some of the best cakes in Austin and all sorts of delicious bread, rich honey toasts, and red bean buns.
Their Soboro bread and Croque Monsieur are pretty popular, while some of the most loved cakes include mousse cake, buttercream cake, and cloud cake with a variety of flavors ranging from vanilla and chocolate to exotic flavors like sweet potato and green tea.
You can also find fluffy and light cakes made from different creams and yogurts here!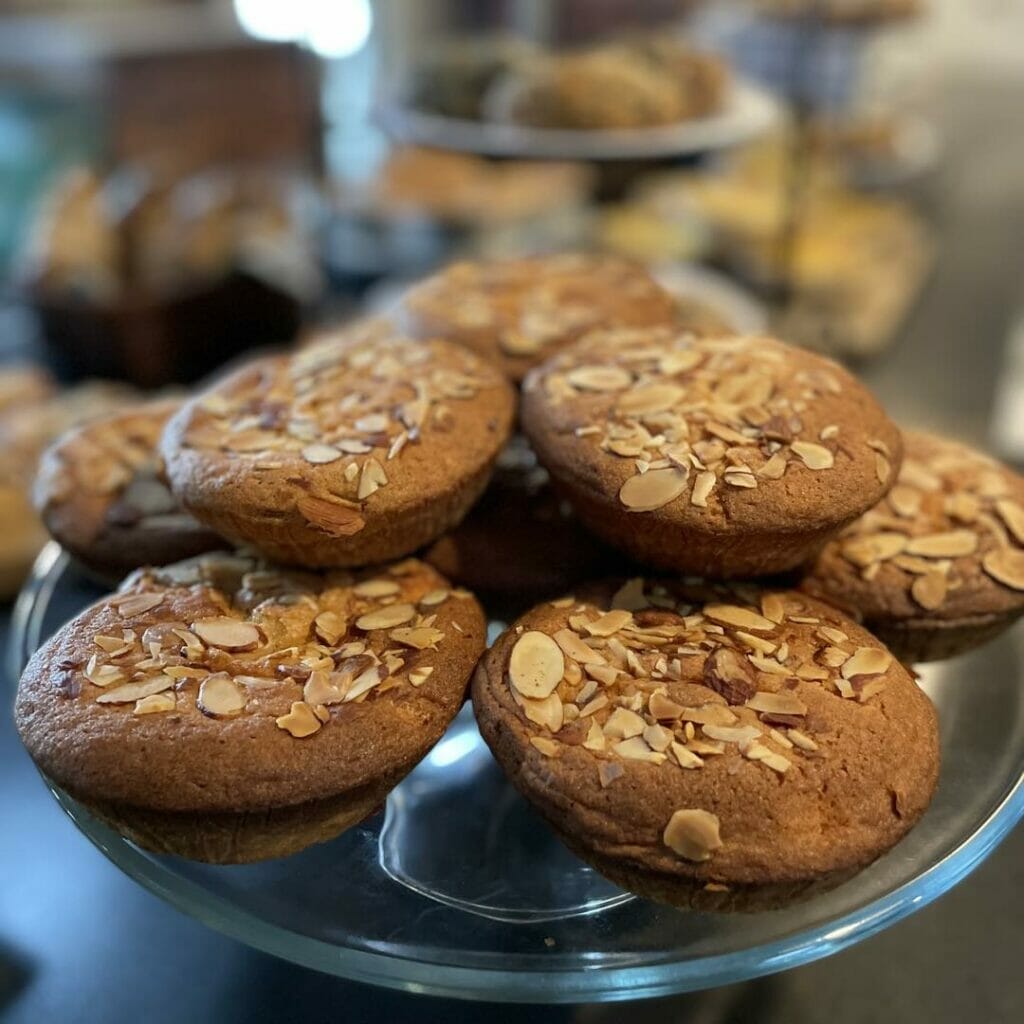 If you're looking for the best pies in Austin, we recommend that you head over to Brentwood Social House.
This European-style café offers quiches, scones, tarts, and English-style breakfast pies.
While they're famous for their sweet delicacies like the Millionaire bar and lemon tea bread, you should try out their savories, too, especially the cheddar pasty and Texas sausage roll.
They also have vegan and gluten-free options, as well as teas and coffees.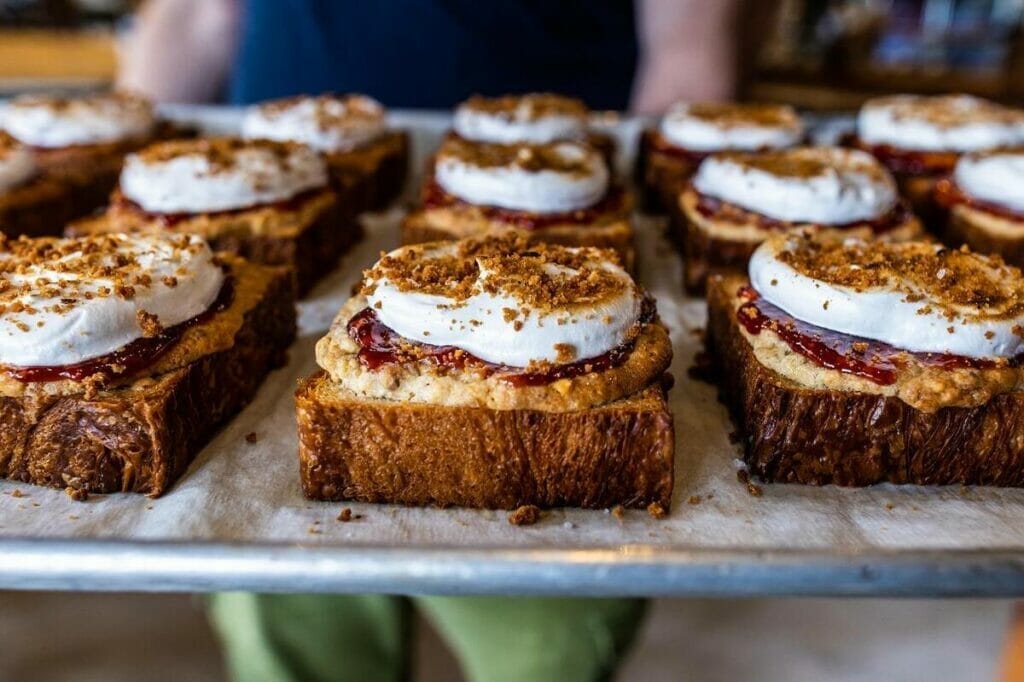 Everything at the Sour Duck Market is quite unique and innovative.
You'll hardly find danishes with cheese and mushrooms and star anise snickerdoodle cookies anywhere else.
Other offerings include Parisian croissants, bread, and kouign amanns (sweet Bretan cakes).
Everything is made with fresh, local ingredients, and they have a very nice patio where you can enjoy lunch or dinner.
Hey! Want to see more of the USA's best bakeries on your travels? Check out our other city bakery guides!
Pin for Later!
Get the All-American Travel Secrets!
Don't miss out on America's hidden gems!