Cute bakeries might not be the first thing that comes to mind when you think of Oklahoma City, but there is a huge range of quality, innovative bakeries serving up every style of baked good and helping put the city's culinary scene on the map.
Whether you want a traditional bakery or a trendy hip café, the breadth of options means you'll always be able to find something that works for you.
Every business here has their own unique style of doing things, but what brings all the best bakeries in Oklahoma City together is that feeling of warm hospitality, knowing that you've found the perfect place to either nip into on your way home or grab a coffee and while away an afternoon.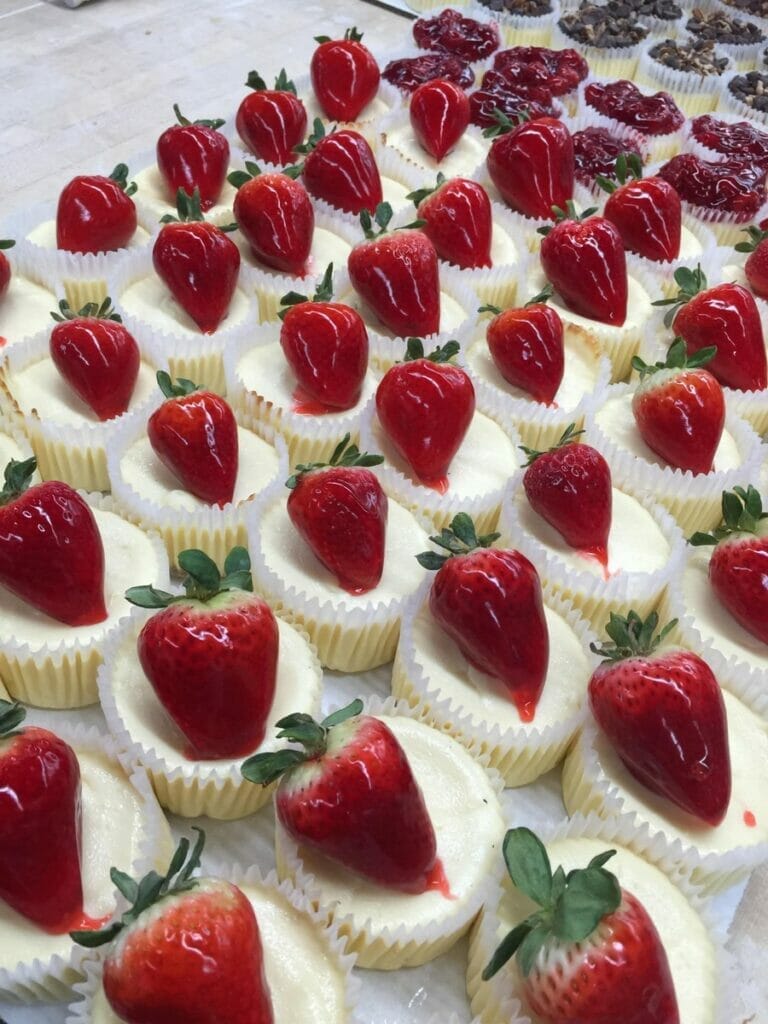 Conveniently nestled in the middle of town, Brown's Bakery is something of an institution in the city, known as one of the longest-running bakeries in Oklahoma City.
It's an old-school place that plays the hits: rich, sugar-laden donuts; fresh, daily-baked bread; a huge assortment of cakes and snacks.
Their recipes have been refined and perfected over decades and you can tell, as they maintain their consistently high standards. Don't miss out on their cinnamon rolls, icing-topped bundles of flaky-sweet goodness.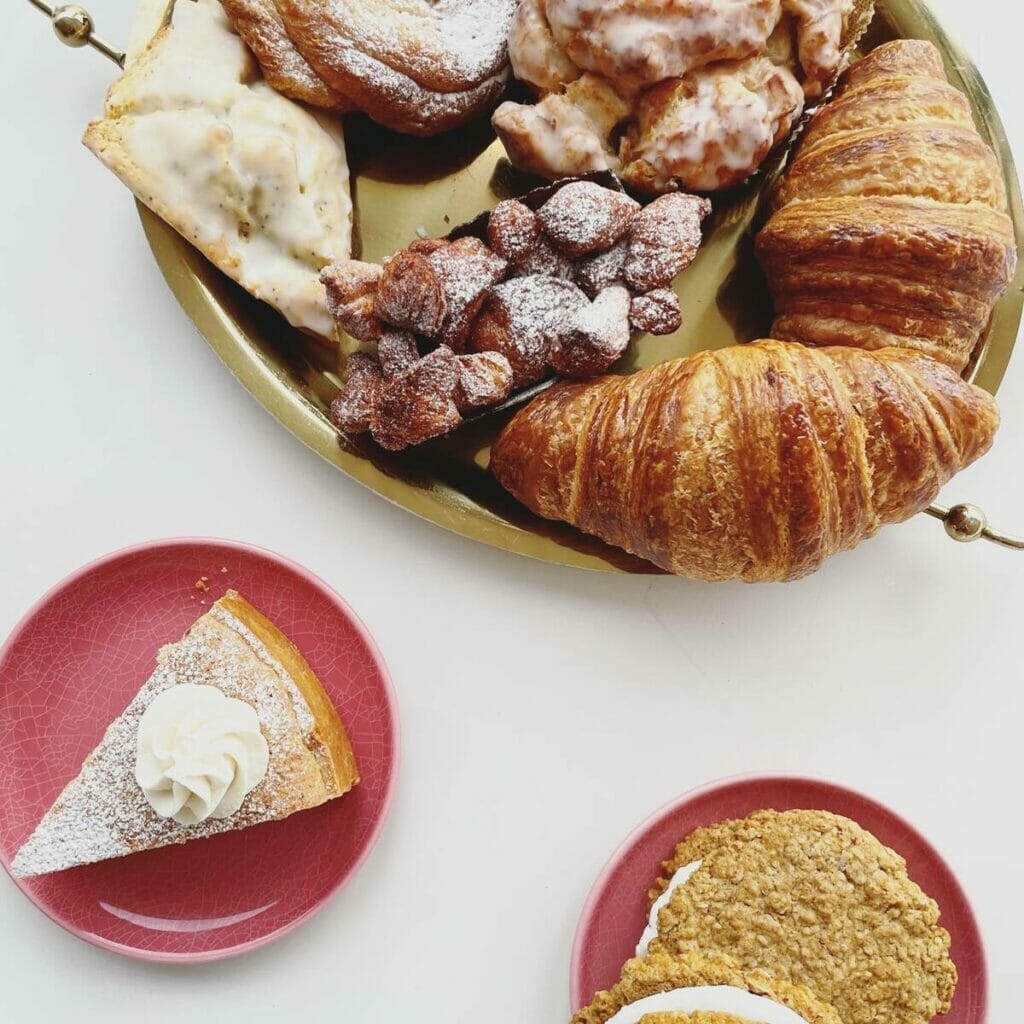 With a warm, wood-lined interior and delightful staff, Quincy is one of the most charming cake shops in Oklahoma City, the perfect spot to bring a book or a friend and kick back for a while.
Their breakfast pastries and wide range of baked delights can satisfy any sweet tooth craving, washed down with locally roasted coffee or, if you like a little kick with your dessert, one of their cocktails.
It's tucked into the Bradford House Hotel right in the center of the city, making it a great place to stop by if you're exploring the sights and sounds of downtown.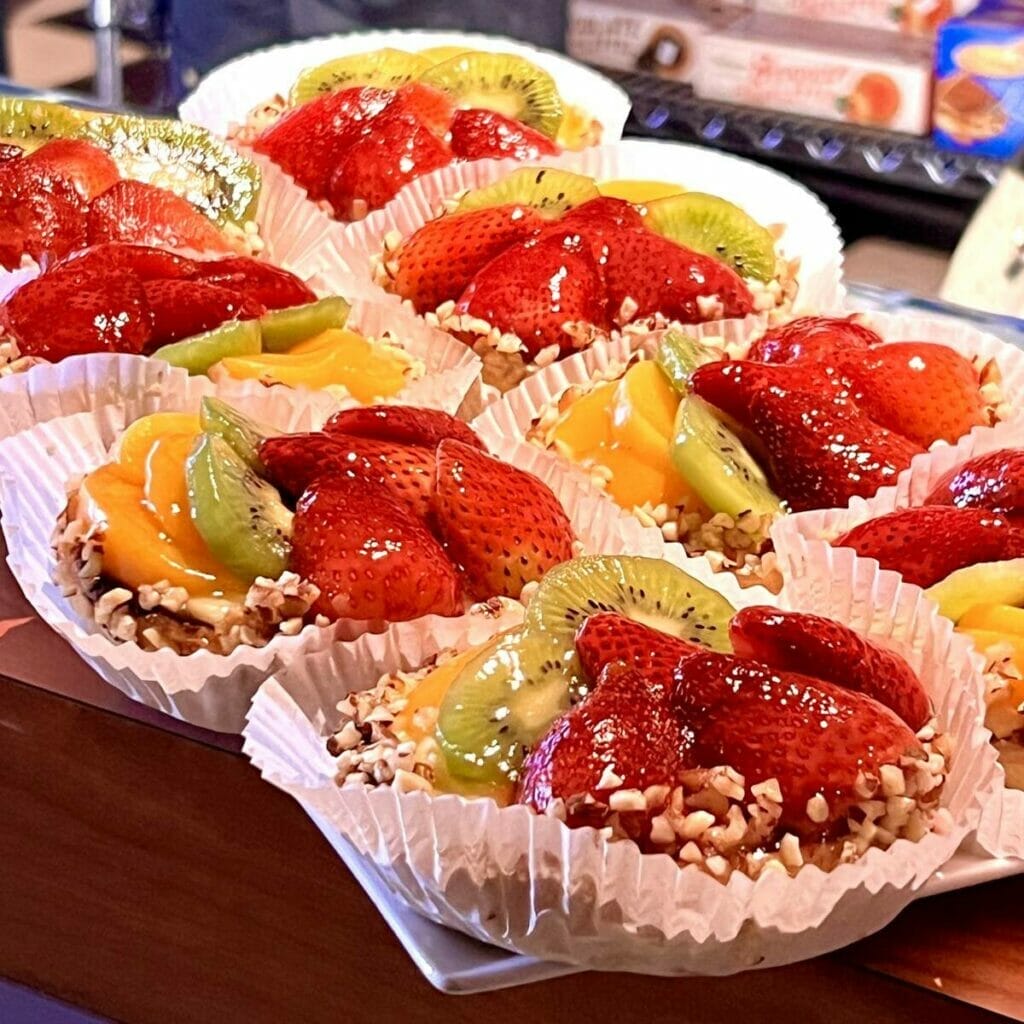 This restaurant-cum-baker is Oklahoma City's go-to for all things French, serving up a beautiful array of pastries, cakes, and, you guessed it, baguettes.
It brings a little of that classic Parisian style into the Oklahoma bakery scene and is open throughout the day with a chic dining space, making it a great place to head to and kick back for a little bit with some French treats.
If you're ever in doubt, get yourself a slice of the apple tart, or our money one of the best desserts you'll find in Oklahoma.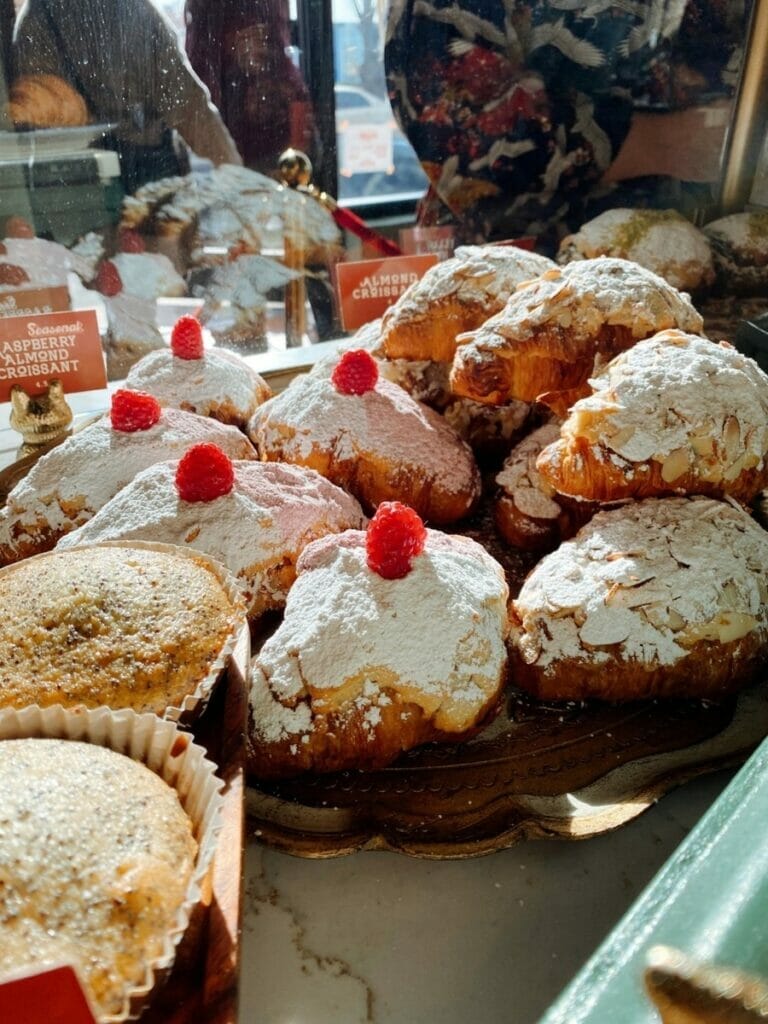 Increasingly recognized as one of the best bakeries in Oklahoma City, the place Harvey and his team have put together is really special.
They offer up a full menu that covers all of your breakfast, brunch, and lunch needs, but it's the pastries and breads that are the real stars of the show.
Their Chai Chocolate Chip is one of the finest cookies in Oklahoma City, all warm, deep flavors and gooey-crisp texture.
And their breads. Their breads! Whether it's the sweet lightness of their brioche or the rich tang of the Oklahoma Sourdough, they are relentlessly delicious.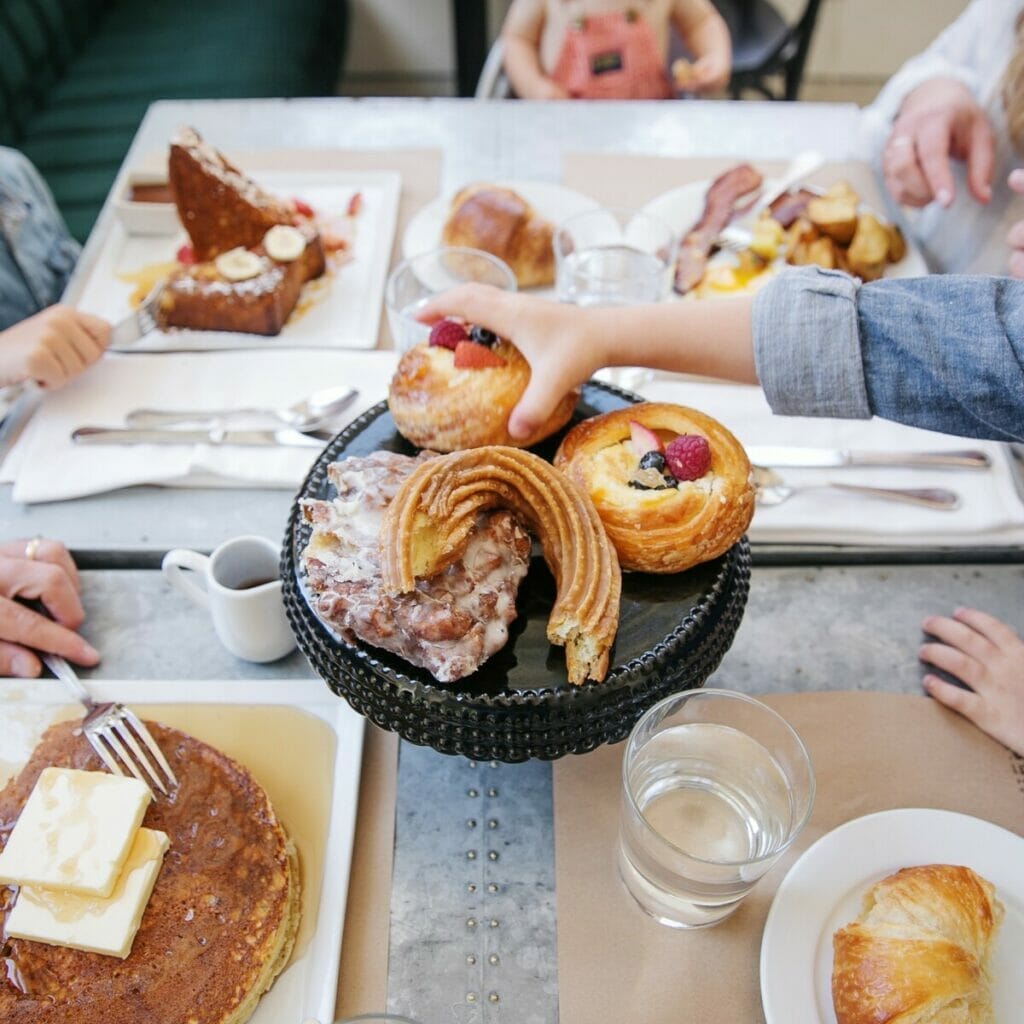 A gorgeous, airy space of high ceilings and whole-wall windows, Kitchen No. 324 has established itself as one of the city's finest places to indulge in some delicious baked goods.
They offer full brunch and lunch menus as well, but it's their in-house pastries that really sing.
Everything is made from scratch using premium ingredients and they are pastries that you can feel the love and care in, the warm expertise of this industrial-style kitchen.
They offer a steady set of regular options that are proven hits – the soft stewed filling of the Apple Fritter, the childlike pleasure of the Giant Cookies – and experiment with new flavors and recipes on a rotating basis, meaning that it's always worth a trip to see what they've baked up this time.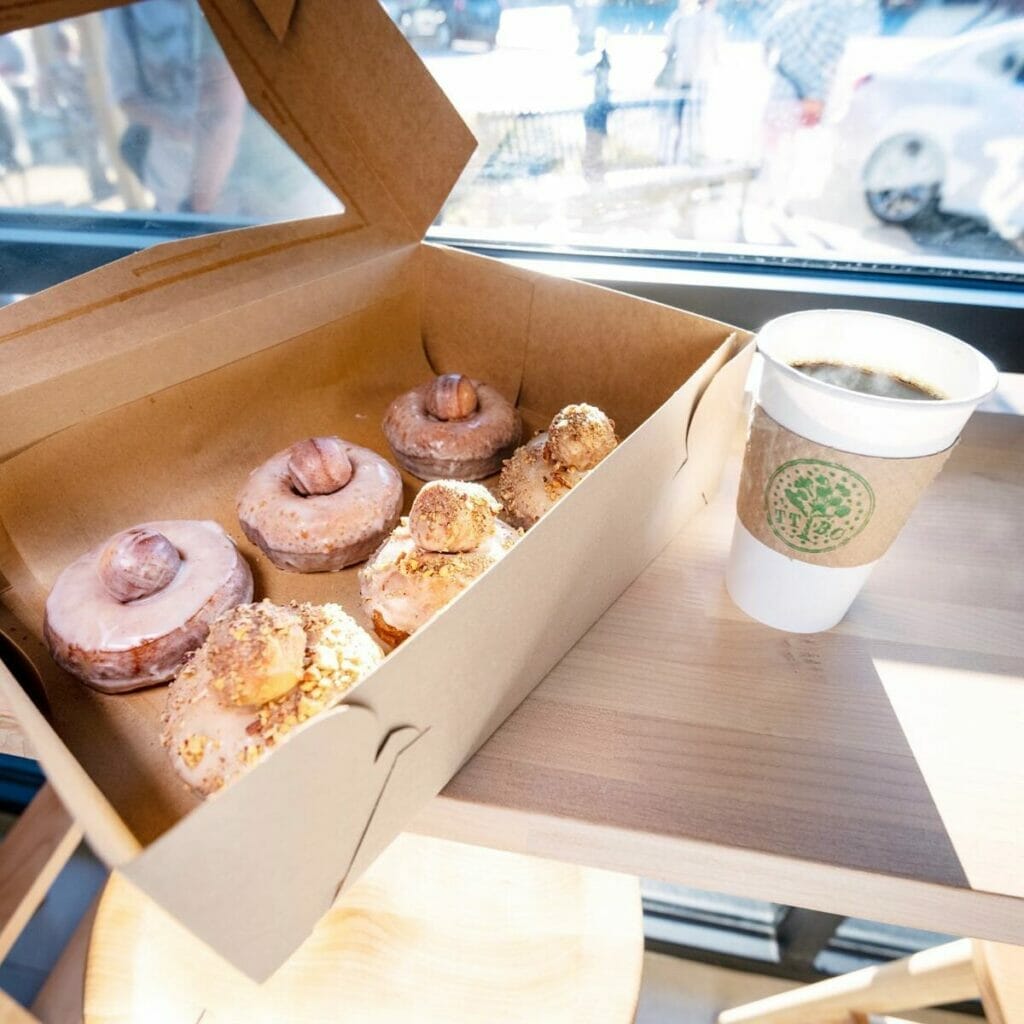 Located in the northern reaches of the city, Twisted Tree is an oasis of European-flavored baking in the suburbs.
They focus on fine breads and traditional pastries (you've got to try the croissants), prioritizing real, natural flavor and expert technique.
Everything here is made with a true, loving care that you can feel in each flaky, buttery bite.
Grab a seat at the wide open window and enjoy authentic deliciousness while watching the world go by.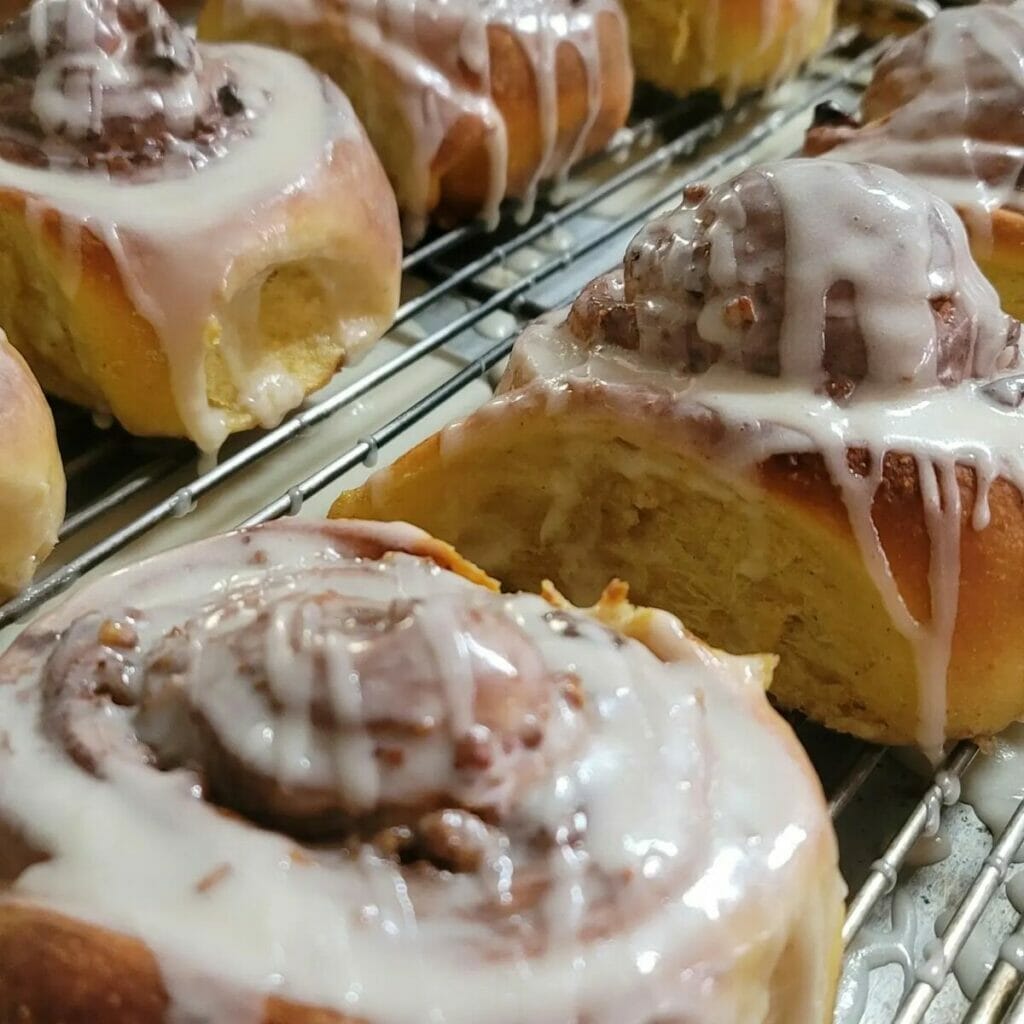 More café than bakery, but well worth being recommended on this list, The Red Cup is one of Oklahoma City's hippest spots, a real neighborhood space that serves up some of the best coffee and vegetarian food in town.
It's in the hip and historic Paseo Arts District and their in-house baked treats are showstoppers, a range of entirely vegan cakes, brownies, and bakes that make the perfect company to curl up with a coffee and chill here for a little while.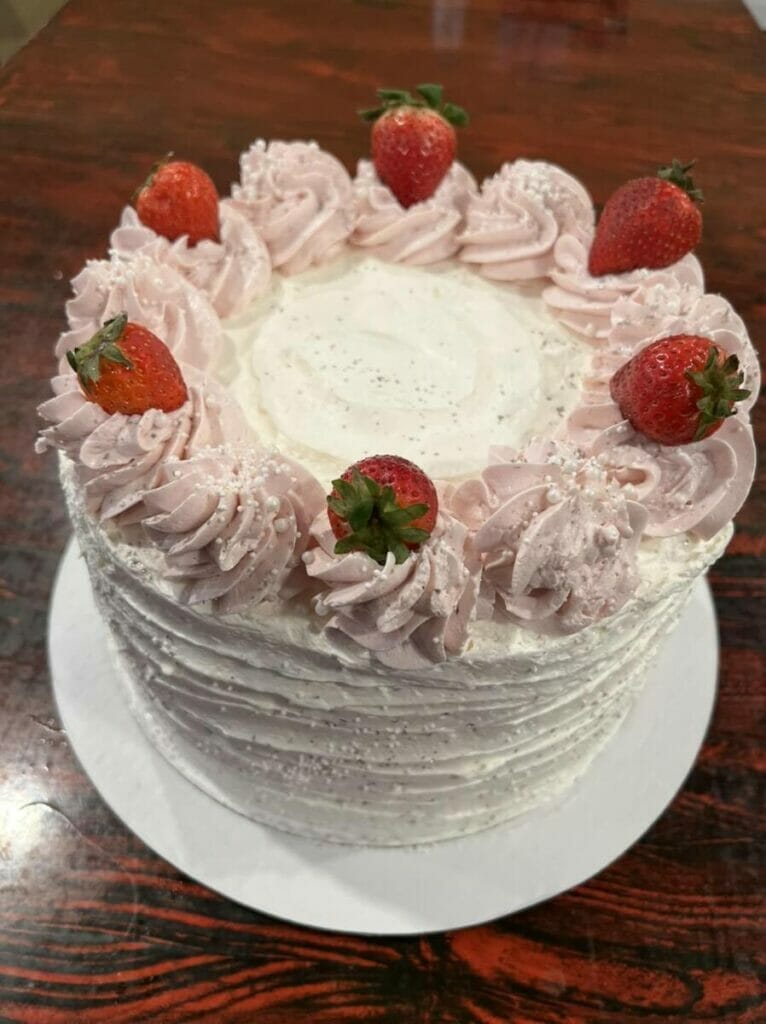 Known for serving up some of the best cakes in Oklahoma City, this charming little spot is found in the suburb of Yukon to the east of the city and is a neighborhood staple.
Whether you're looking for cupcakes, big cakes, small cakes, hearty sandwiches, cinnamon rolls, or just somewhere with good people and a charming atmosphere to while away an afternoon, there are few better options in the city.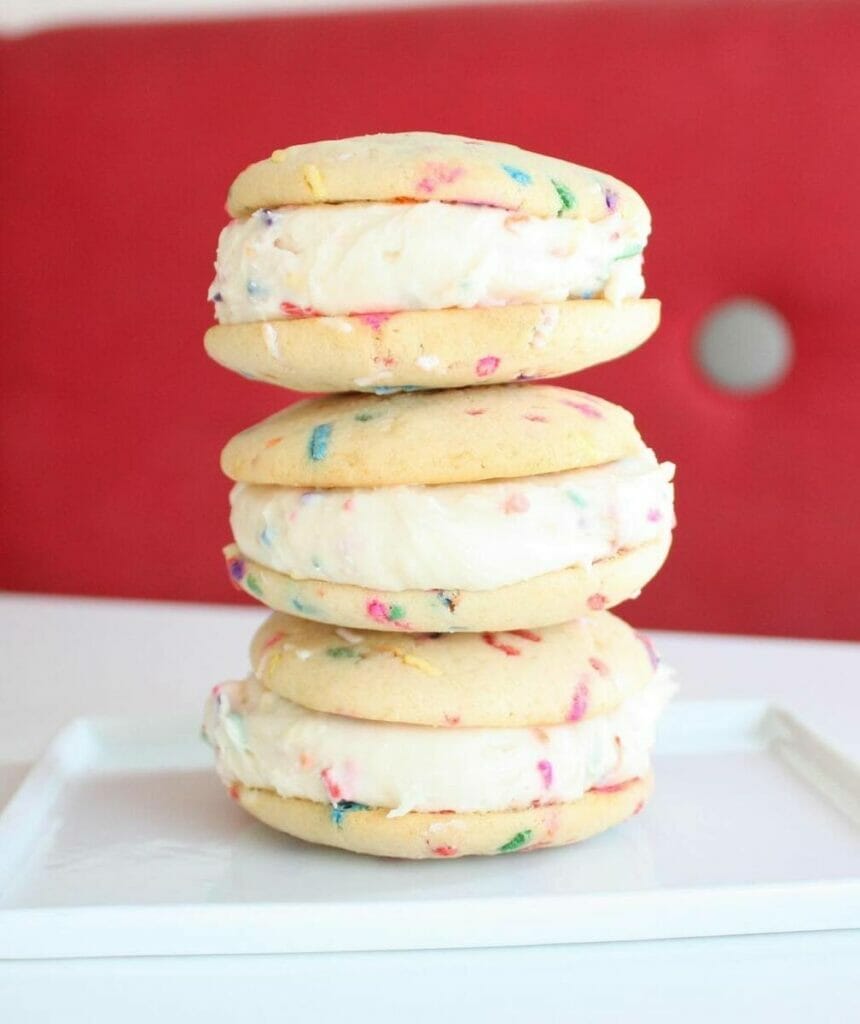 Ask anybody who makes the best pies in Oklahoma City and there'll only be one answer, Pie Junkie.
They operate out of a tiny, tiny place but manage to turn out over 20,000 pies a year in a huge variety of flavors, from classic fillings to the slightly more inventive (here's looking at you, Drunk Turtle).
Available either whole or by the slice, sweet or savory, they're the city's go-to when you want reliably excellent pie.
Priding themselves on being 'more than a bakery', Rosebeary's is the product of one woman's two-decade-long journey of developing recipes that are pure celebration – feasts of color and flavor that are perfect for any special occasion.
Janet has woven in influences from the recipes she inherited from her Polish and German family and infused it all with a daring, contemporary style to make a truly special, delicious range of baked goods, whether it's custom-ordered towers of cake or a selection of what are simply some of the best cupcakes in Oklahoma City.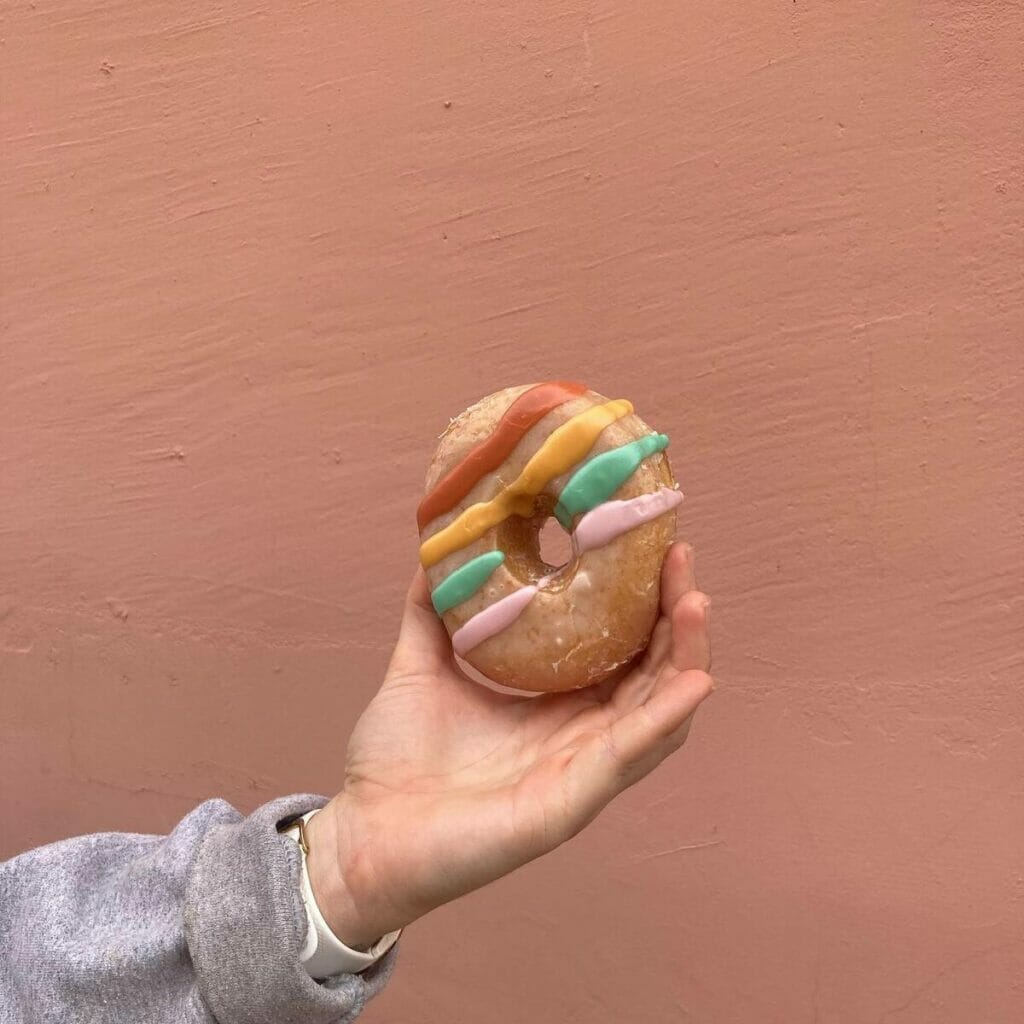 For the best doughnuts in town, there's only one place to be.
Holy Rollers makes all of their produce daily, priding themselves on only using the best quality ingredients they can get their hands on.
Originally a food truck, they've now made their home in a chic, contemporary café/bakery in the Paseo district (treat yourself to a double bakery trip and go see the nearby The Red Cup while you're here), but you can still find the food truck at the occasional market or festival or can even rent it out yourself.
They offer up a huge range of donut flavors that will satisfy even the keenest connoisseur, and they are all entirely dairy and egg free, with a wide variety of gluten free options to make sure everybody can get that sweet, sweet sugar fix.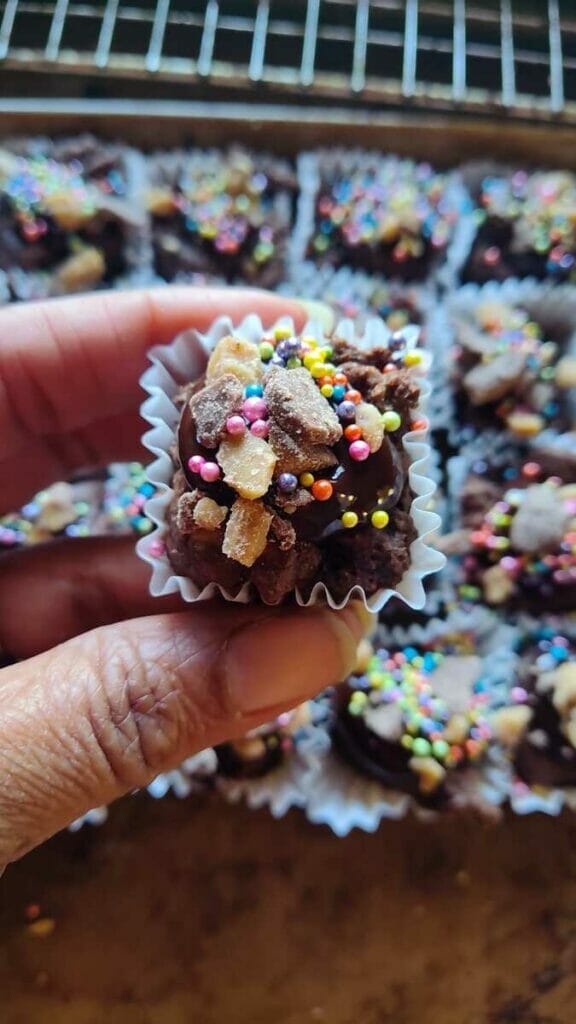 A tiny little place that is driven entirely by head baker Soreeta, this is a purely authentic, human business that serves up cakes, cookies, and all the rest with a huge amount of love, making everything from scratch, by hand, with the best ingredients they can find.
Known for their penchant for including alcohol in their recipes, it's a place that is all charm and flavor.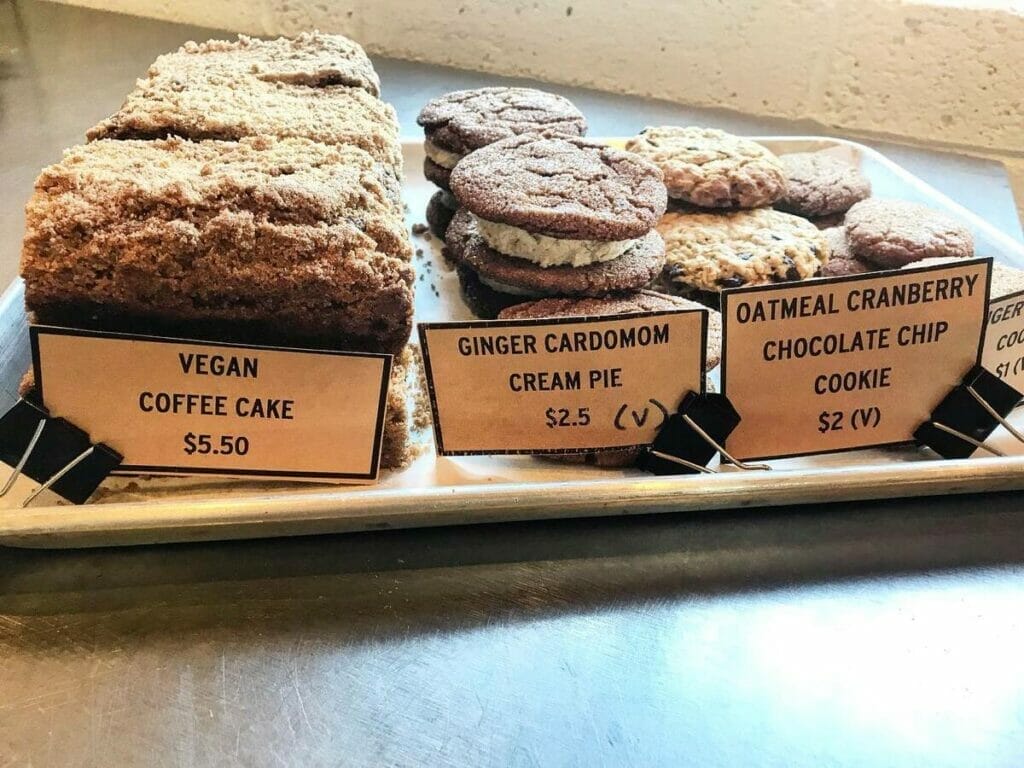 As the name might suggest, the focus is very much on the coffee here.
And it is superb coffee, roasted in-house in small batches every week using only the finest beans they can source from around the world.
But it's not all roasting here, the baking is exceptional as well.
The range of pastries and sweet treats at Elemental Coffee Roasters are all made in-house using organic, natural ingredients that are largely local and always sustainable.
With gluten-free and vegan options, they're the perfect match-up for one of the best cups of coffee in town, in one of the most stylish and architecturally acclaimed cafes in the state.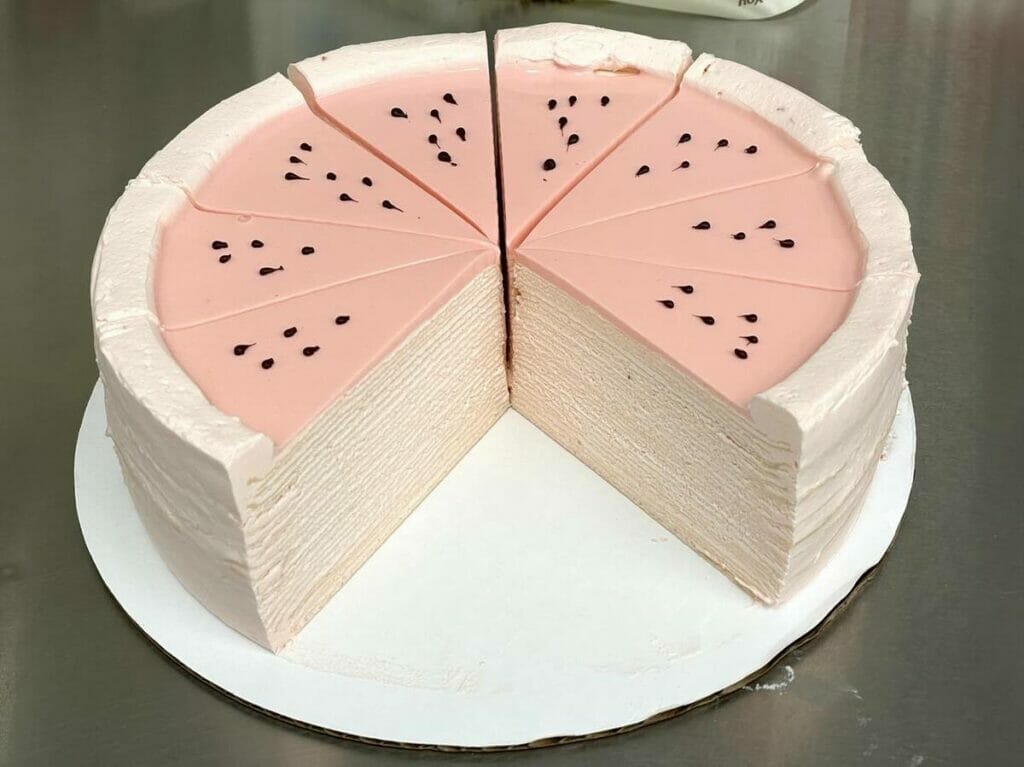 Ling's is the place to go for authentic Japanese-style desserts, right here in the heart of Oklahoma.
Fresh, fruit-led flavors abound, whether it's the mango mochi or the strawberry-topped Japanese-style cheesecake.
It's the place to come to try something a little new, all made by hand using the finest local ingredients and unique flavors imported directly from Japan.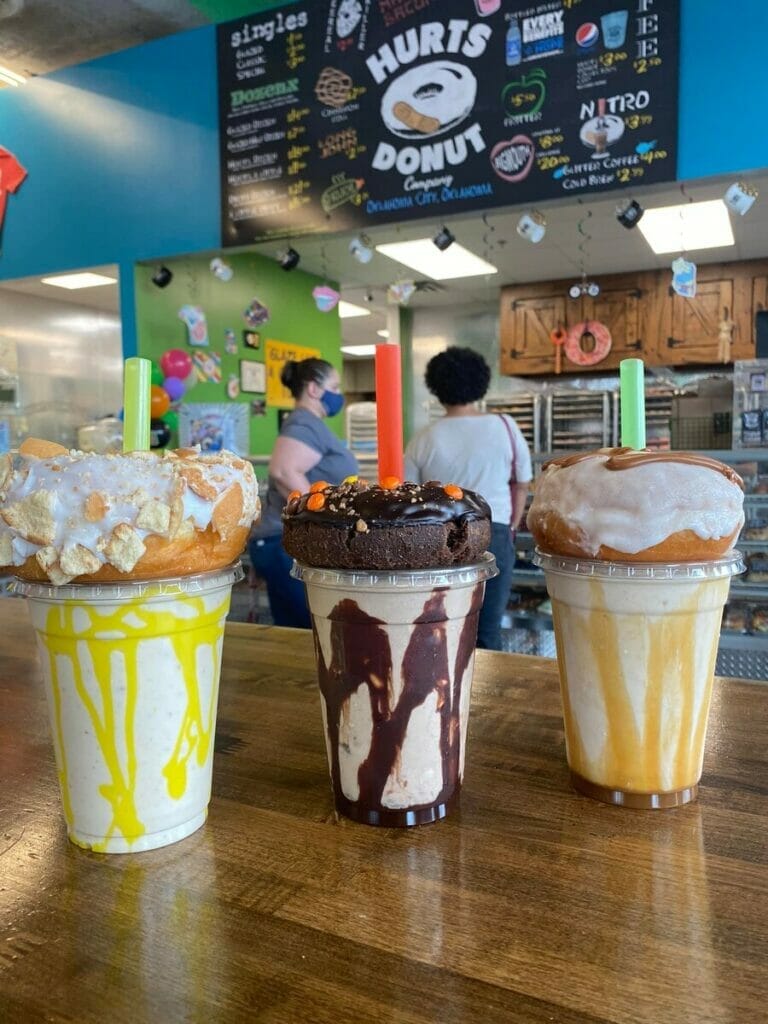 Hurts Donut is a bakery that likes to do things a little differently.
They're available around the clock (as they put it, '25 hours a day, 8 days a week') and offer a range of flavors that you won't find anywhere else, that you might not have even dreamt you could find anywhere else.
We're talking Cotton Candy, Cookie Monster, Cereal Milk.
For all the avant-garde flavorings, the bakery café itself is a reassuringly relaxed place to spend some time, with bright, friendly colors and warm, friendly staff.
For when your usual pastries just don't cut it, take a trip to Hurts.
Hey! Want to see more of the USA's best bakeries on your travels? Check out our other city bakery guides!
Get the All-American Travel Secrets!
Don't miss out on America's hidden gems!