One of the Midwest's liveliest cities, Minneapolis is a superb destination for any visitor no matter their tastes.
This is especially so for anyone on the hunt for gastronomic delights.
Of course, you should try Minneapolis's very own Juicy Lucy Burger and any number of dishes that celebrate many of the state's inhabitants' Scandinavian roots.
But you shouldn't stop at just trying Minneapolis's most well-known dishes.
Check out at least a couple of the best bakeries in Minneapolis.
Seventeen delicious highlights can be found below!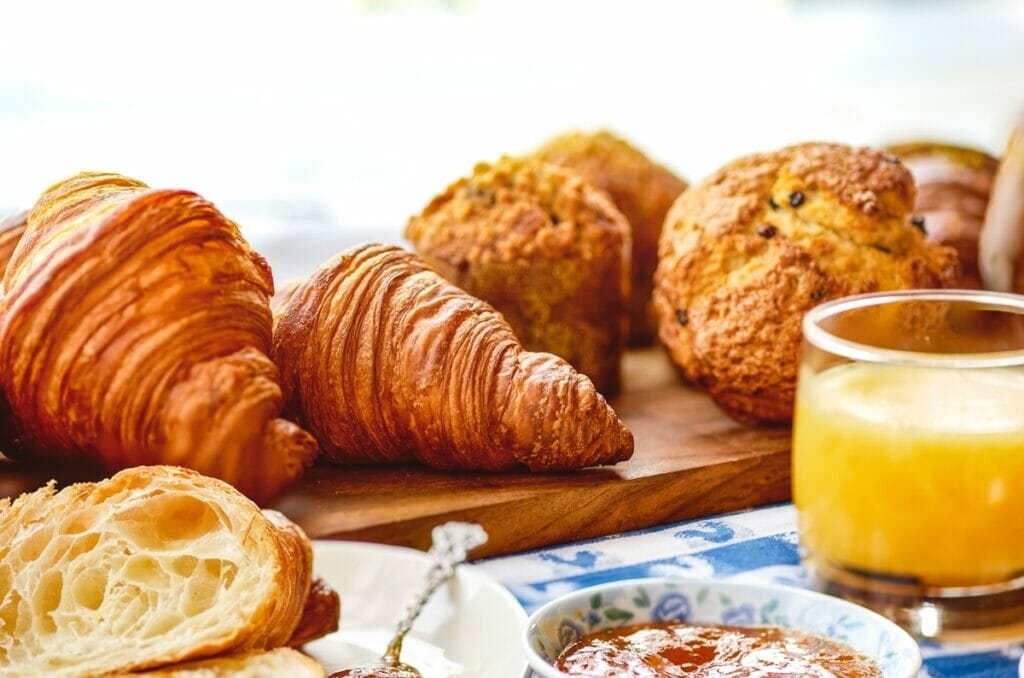 John Kraus, founder of Patisserie 46 has received an almost countless number of accolades.
Most notably, in 2015 he was inducted into the Relais Desserts Group an exclusive group of 100 members who comprise the world's top pastry chefs.
With a man like this at the helm it's no wonder that Patisserie 46 is so widely acclaimed.
If possible inhale everything in sight – from the "Ugly But Good" cookies up to the lemon tarts – the whole menu is a slam-dunk.
Failing this you should at least have one of their luxuriant filled croissants.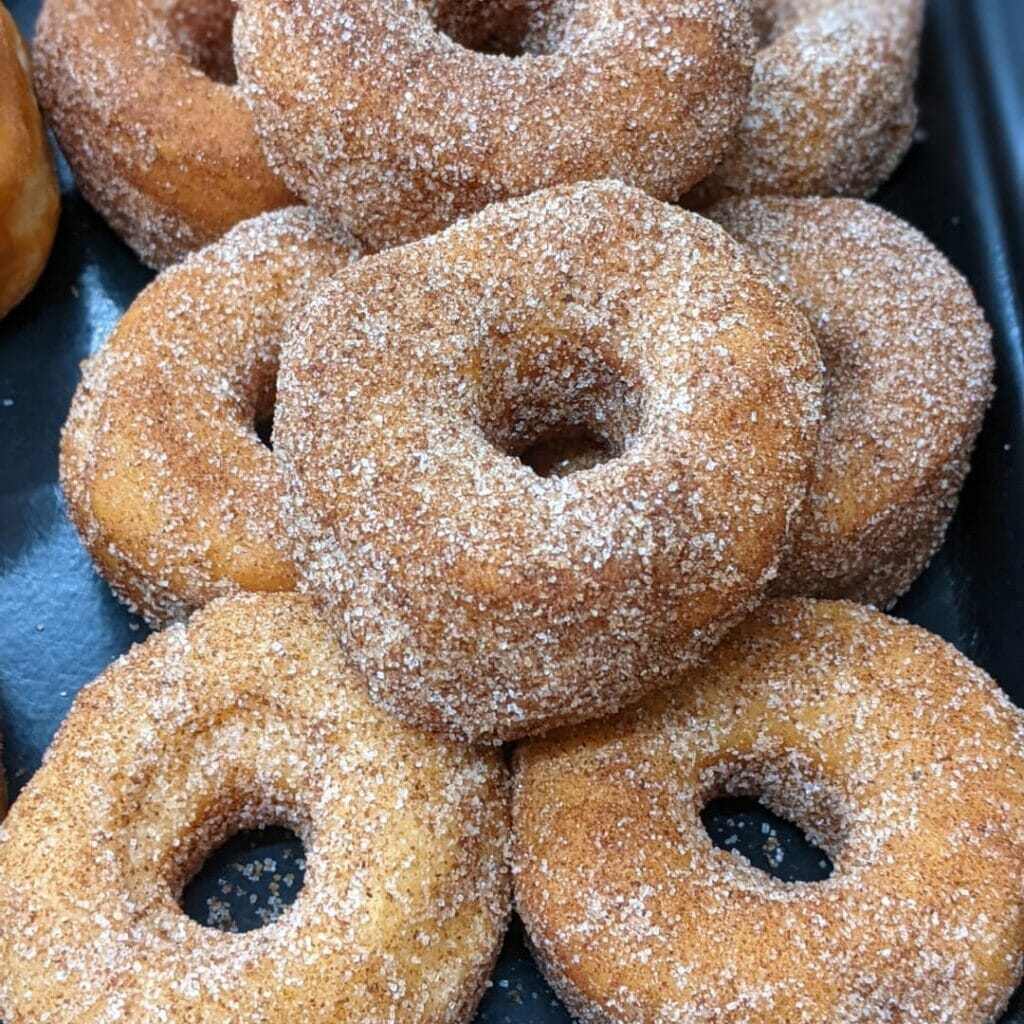 This family-run bakery values quality ingredients and from-scratch processes to ensure their goodies are a cut above the rest.
The menu is expansive and you should have no trouble finding a tasty treat that leaves you wanting nothing more than to come back for round two.
Arrive early in the day to avoid missing out on your favorite goodies.
If you're unsure what to get, regulars recommend the cake doughnuts and pies.
The pies, in particular, are said to be the best pies in Minneapolis.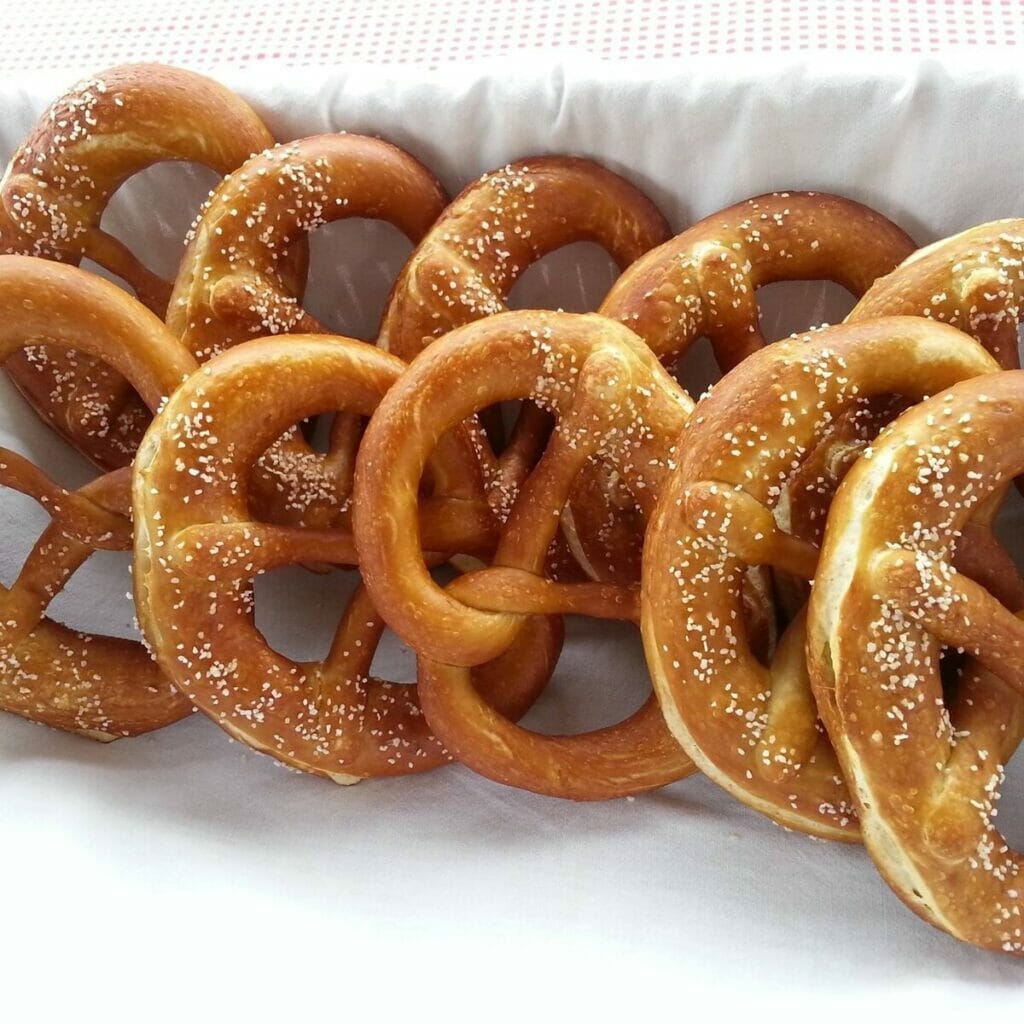 Aki's BreadHaus is a traditional German Bakery founded by a German native who, unable to find the foods he so dearly missed decided to make them himself.
It goes without saying that the pretzels here are sensational.
However, it's bread where Aki's really comes into its own.
If the thought of freshly baked loaves of cardamom bread or French boule doesn't make you salivate there's something wrong with you.
To top it off the other sweet treats are all fantastic too.
Many of the flavors are fruitier and nuttier than you might find in your typical American bakery.
This leads to flavors that are perhaps more subtle, but no less sublime.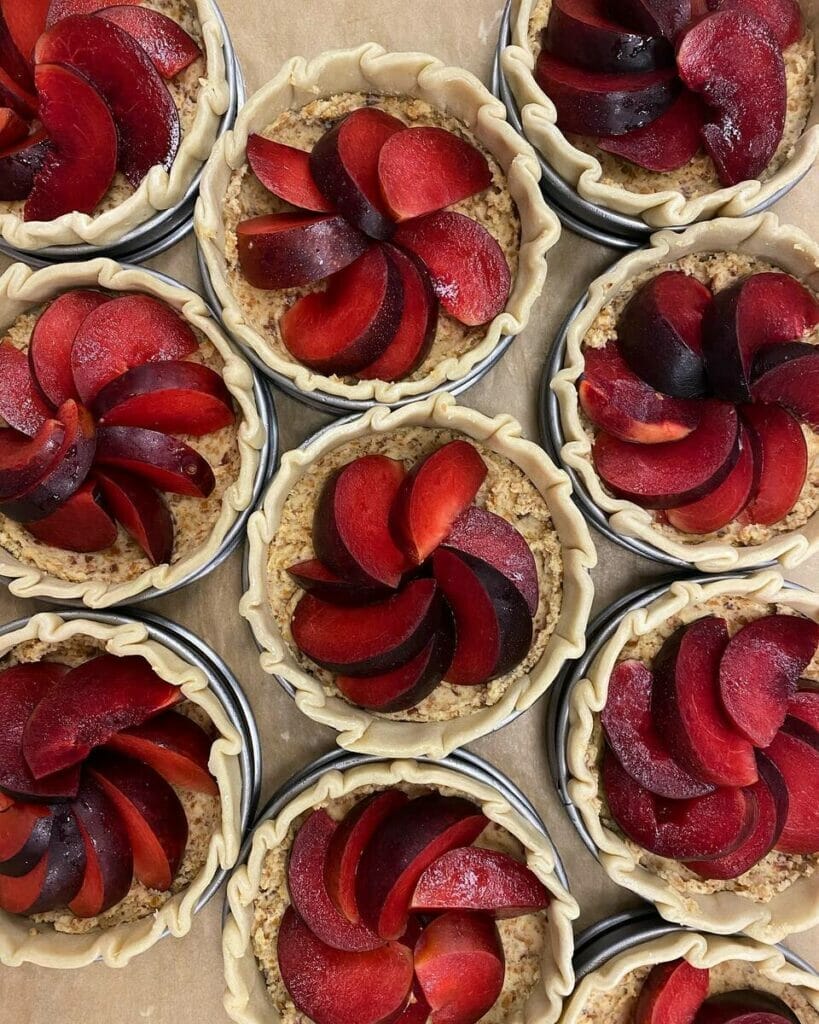 Black Walnut Bakery's spacious patio is the perfect place to savor any number of French-inspired offerings available.
Of all the bakeries in Minneapolis, this is the one you want to visit for a masterclass on how a croissant should taste, feel and smell.
Want to kill two birds with one stone?
Alongside a croissant grab a Kouign Amann – a traditional Breton cake.
Black Walnut is famed for these and you're unlikely to find a better one in Minneapolis.
Outside exquisitely prepared croissants and pastries, Black Walnut offers a carefully constructed menu of hot pressed sandwiches, cakes, tarts, pies, and puddings.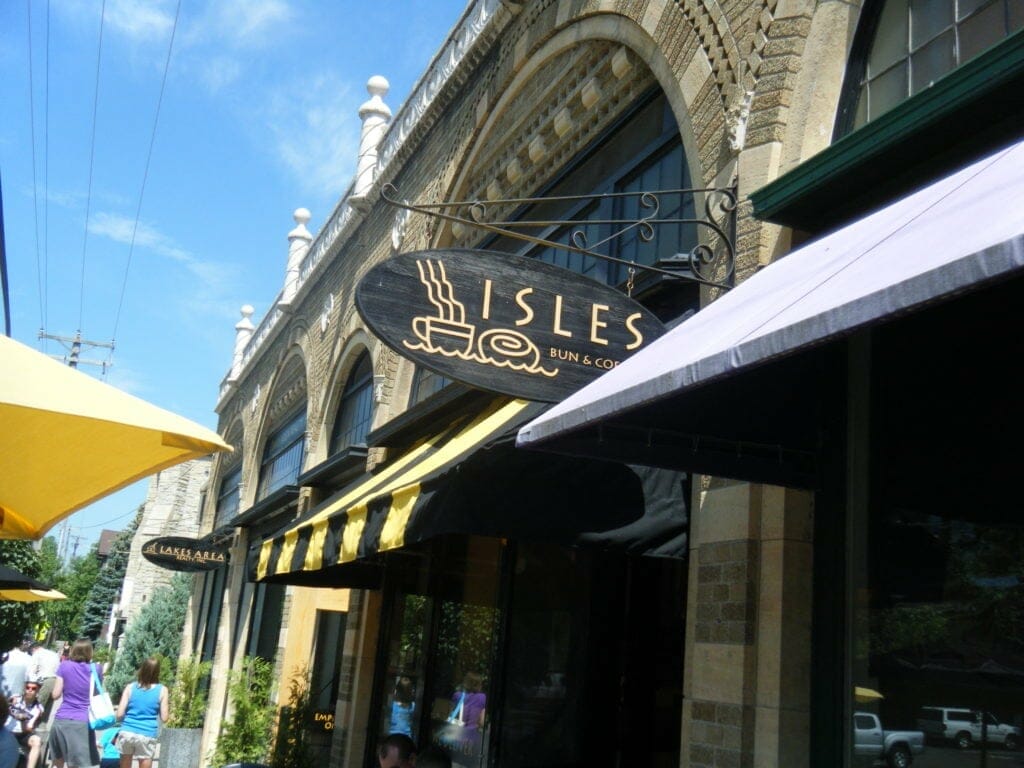 Instantly recognizable by its honeybee-patterned awning.
Isles Bun & Coffee is one of the best bakeries in Minneapolis.
The lines that form outside on winter mornings speak for themselves.
Discover an assortment of all the standard baked goods at Isles Bun & Coffee.
But really, if you pay them a visit, you should be ordering some of their world-class sticky buns.
Frozen trays of their sticky buns are available if you want to bring some of them home with you.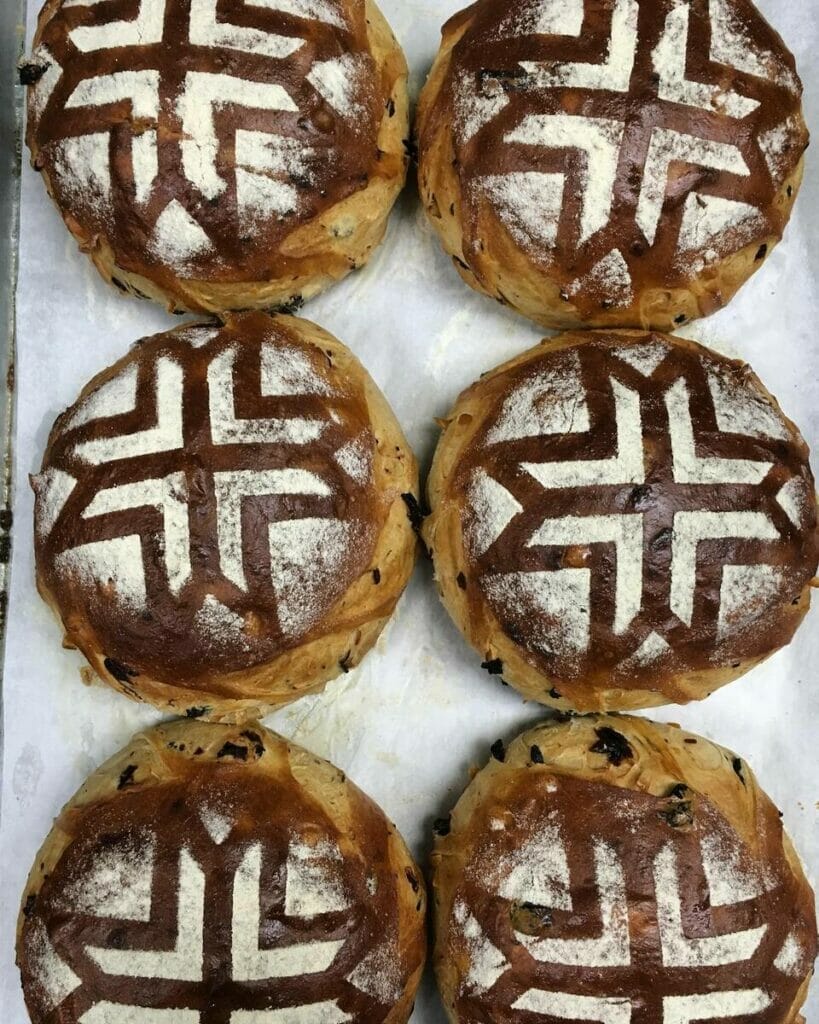 This place is exemplary of everything that an artisan bakery should embody.
The founder of Sun Street draws on her Scandinavian heritage and capacity for creativity to create both traditional fares suitable for all and unique treats that wow.
Serving breakfast, lunch and a multitude of sweet treats and bread loaves, a visit to Sun Street is likely to be a hit regardless of the time of day or what you're looking for.
It's difficult to go wrong with the Scandinavian-inspired Bergen Bread or Fyrstekake (a traditional Norwegian cake).
Otherwise, the Southern-style biscuits are a good call if you want a hearty breakfast.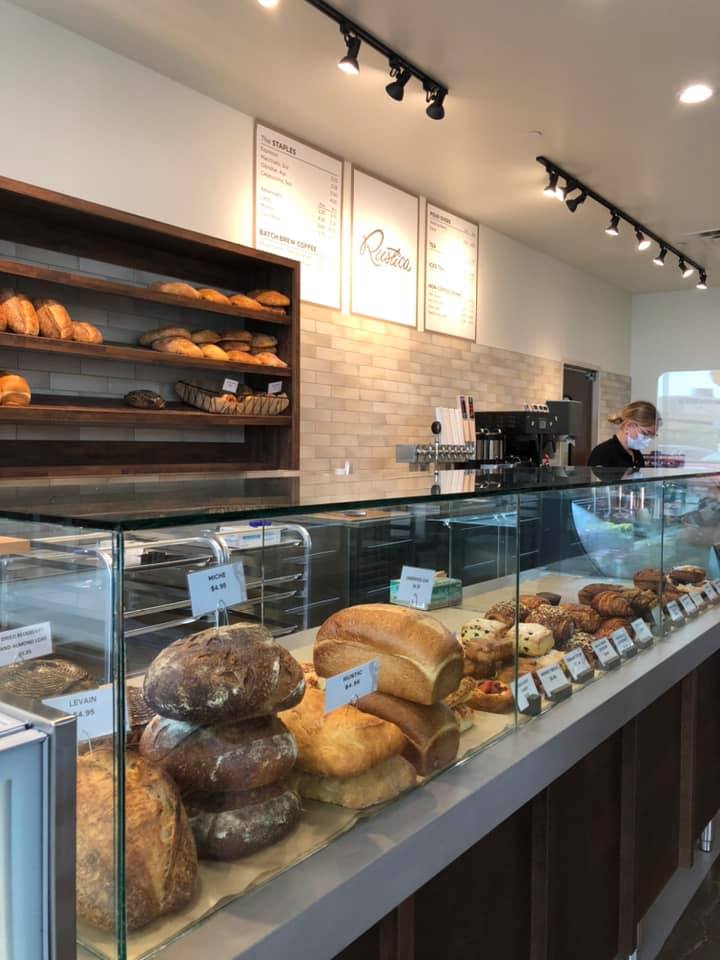 These guys are seriously pushing the envelope when it comes to high-quality European-style bread.
Pick one up and see what I mean, the levain loaf is a staple of Rustica and the best place to start.
Not to be forgotten are the medley of pastries, croissants, breakfast, and lunch items available.
The cookies at Rustica are among the finest cookies in Minneapolis.
The bittersweet chocolate cookies will likely be the best you taste while visiting.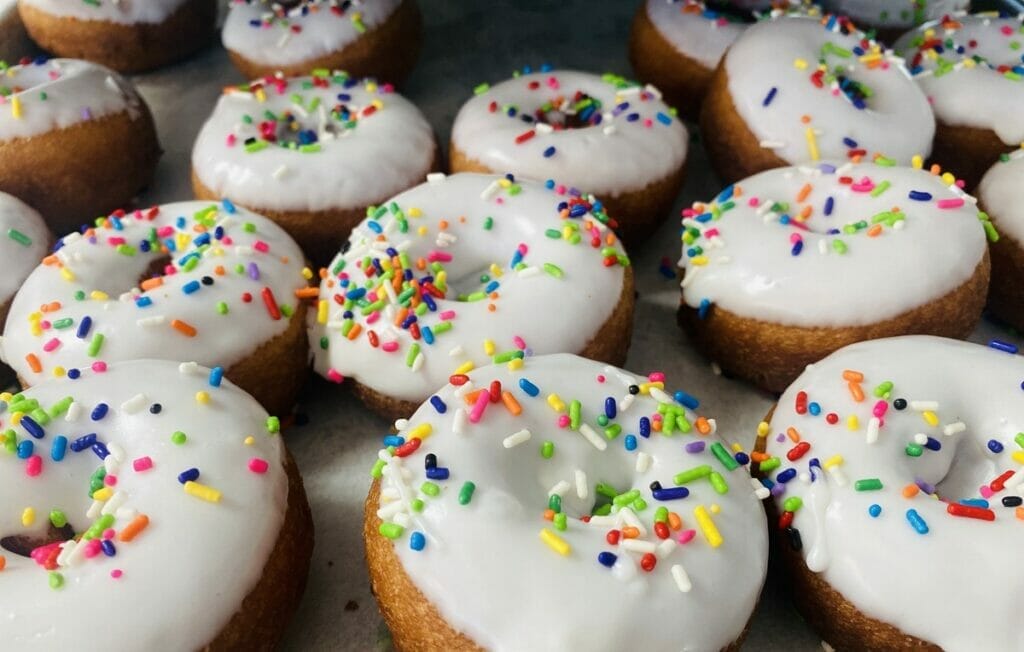 A Baker's Wife has been satiating their neighborhood for decades.
This no-frills bakery serves delectable treats alongside freshly baked bread and breakfast croissants at tasty prices.
Taking a step back from high-blown concepts and complex flavors, A Baker's Wife instead boils baking down to what counts – fantastic flavors made with the finest ingredients.
You'll find an ample selection at A Baker's Wife, from danishes to cookies.
However, they're best known for their doughnuts.
Stop by and pick up a dozen (or two!).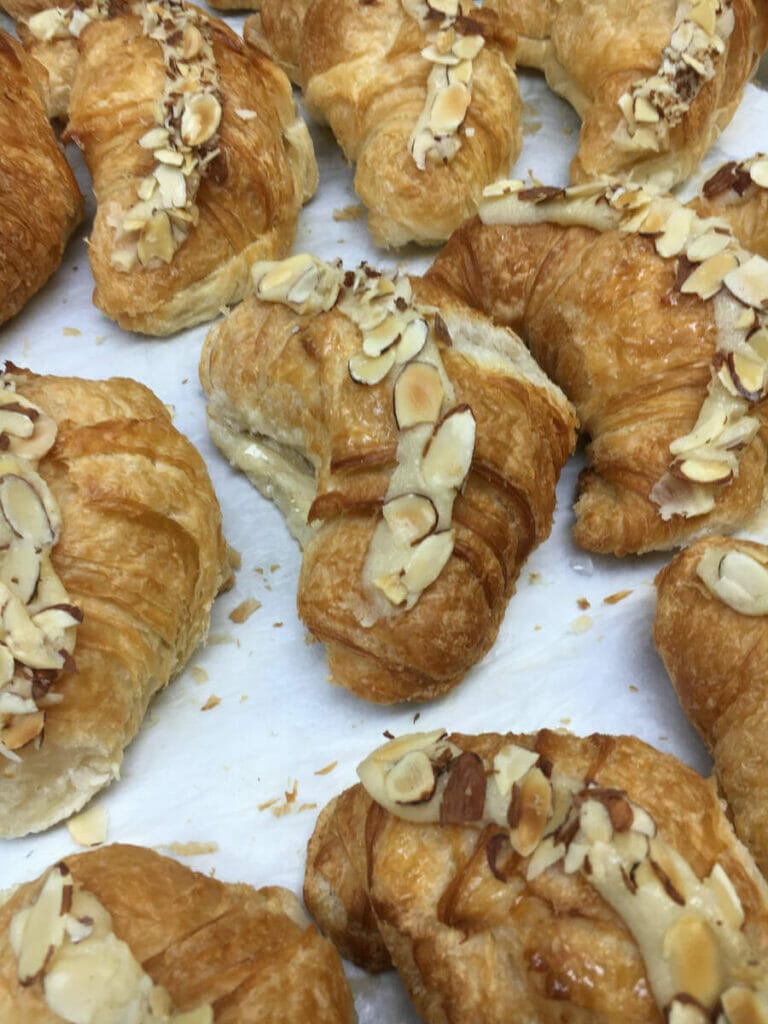 Nowhere are the happy results of traditional Vietnamese cuisine fusion with the French bakery tradition clearer than at Trung Nam French Bakery.
The crunchy French-style baguettes that are used to make the banh mi at Trung Nam elevate them to an otherworldly level.
Little can surpass an authentic, well-made banh mi and that is exactly what you'll find at Trung Nam's.
Aside from the banh mi, the croissants filled with all kinds of fruity flavors are an indulgent treat.
Whereas the banh bao will hit anyone who's ever spent time in Vietnam with a wave of nostalgia.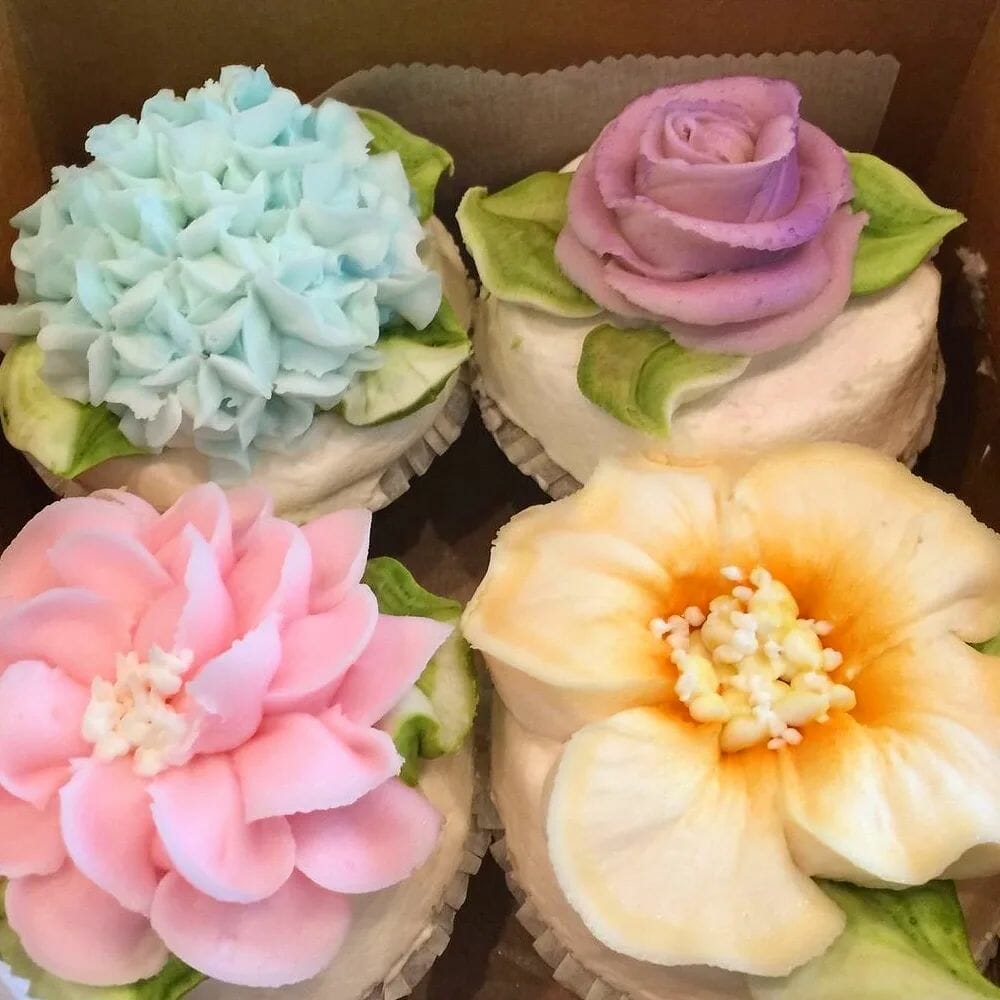 Wuollet Bakery is one of the oldest and best cake shops in Minneapolis, serving the local community for over 75 years.
All manner of scrumptious goodies is made at Wuollet Bakery, such as cupcakes, doughnuts, pastries, and more.
However, I think everyone would agree where they truly excel is in their vibrantly decorated cakes and tortes.
If you attend a party or event in Minneapolis you may find yourself tucking into a slice of Wuollet cake.
They're particularly popular among locals when it comes to picking up custom event cakes.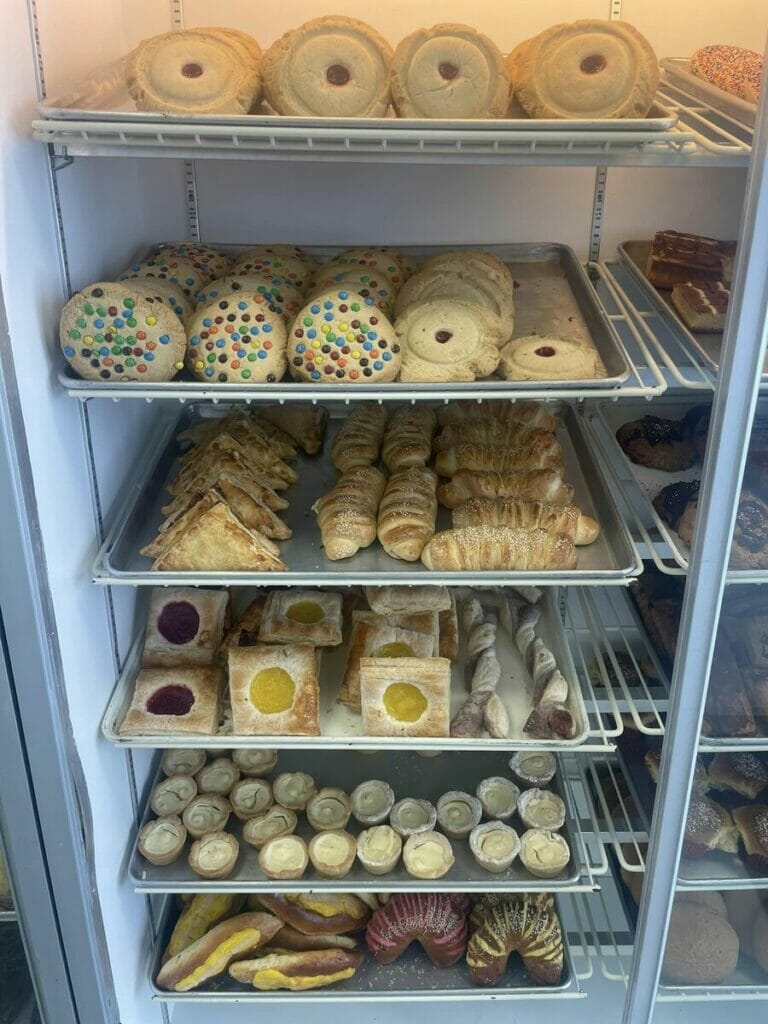 Panaderia San Miguel serves up a delightful spread of Hispanic treats alongside other classic pastries and types of bread.
Get lost amongst shelves filled with lively-looking pastries – some of which you will be familiar with, others not so much.
Like any bakery, there are a couple of standouts worth trying, provided they're not sold out already.
Make a beeline for tres leches cake or snatch up some Mexican sweet bread (conchas).
However, all the goodies at Panaderia San Miguel are a home run – so feel free to take risks when choosing!
Especially when you consider how generous the prices are.
Somewhat unusually, this bakery is located in a cookware store (Cooks of Crocus Hill).
Once you've gotten over the setting, you'll realize your mouth is watering as you take in all that Bellecour, another magnificent French-style bakery, has to offer.
All the French-style pastries and treats are near perfect, oozing with decadent flavors, while the textures are like something out of a dream.
With this being said, many visitors recommend the monkey bread above all else, so maybe start there.
Follow this up with a flaky croissant, a soup of the day, or a packed-out breakfast sandwich. At Bellecour, you'll realize the world really is your oyster.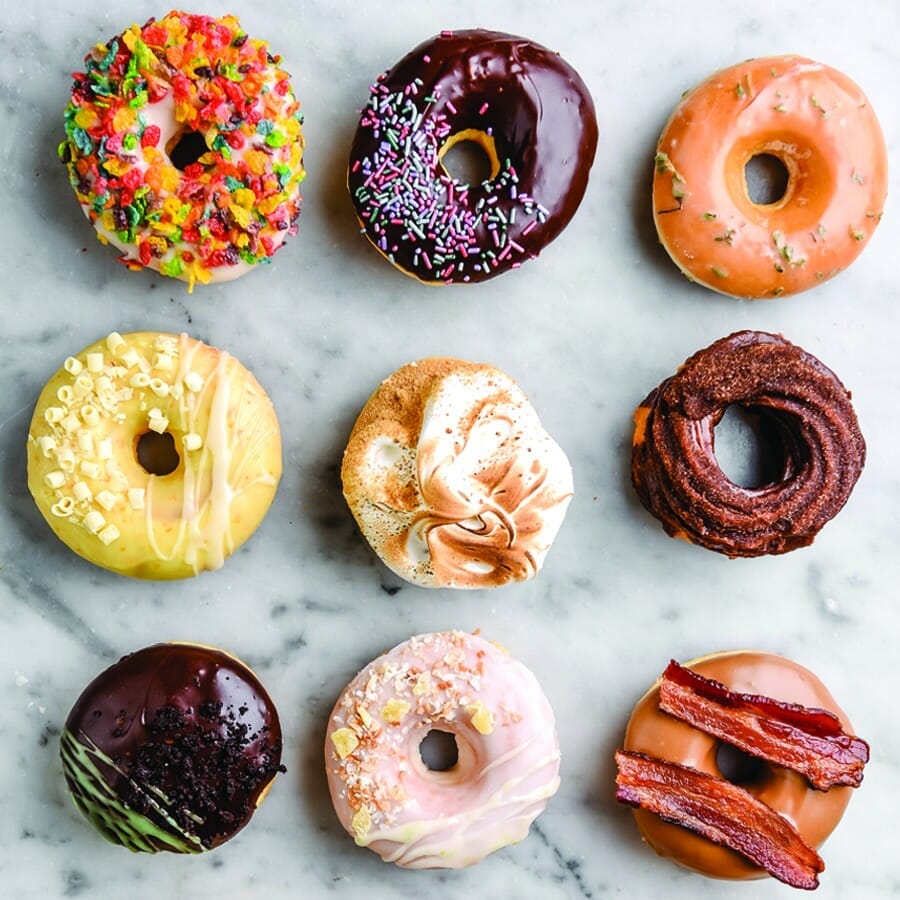 Come here for the best cupcakes in Minneapolis, you'll honestly think they were made by angels.
That is of course if you weren't able to watch the bakers work when visiting – take a seat at the counter and watch all the drama that baking entails unfold.
Angel Food's bold decision to give you a front-row seat in the baking process means you can rest assured that everything is made from scratch with only the finest of ingredients.
Outside of cupcakes, Angel Food is reputed for its doughnuts.
Maybe you saw Angel Food's victory on the Food Network's Donut Showdown?
Marc-Heu Patisserie Paris's stated mission is to transport customers to Paris through enchanting fresh-baked French pastries.
For most, this would be no easy feat.
For founder Marc Heu however, a French-trained, former 3-star Michelin restaurant intern, it's just another day at the office.
Every piece made at Marc Heu's demonstrates his decades of experience working and studying in some of France's finest institutions.
In particular, the tarts are visually stunning (the Fleur immediately springs to mind), combining a Parisian elegance with flavors that are nothing short of life-affirming.
Provided you're looking for unforgettable food, Marc Heu's is for you.
Whether that's buttery croissants, French pastries, or delicately decorated cakes.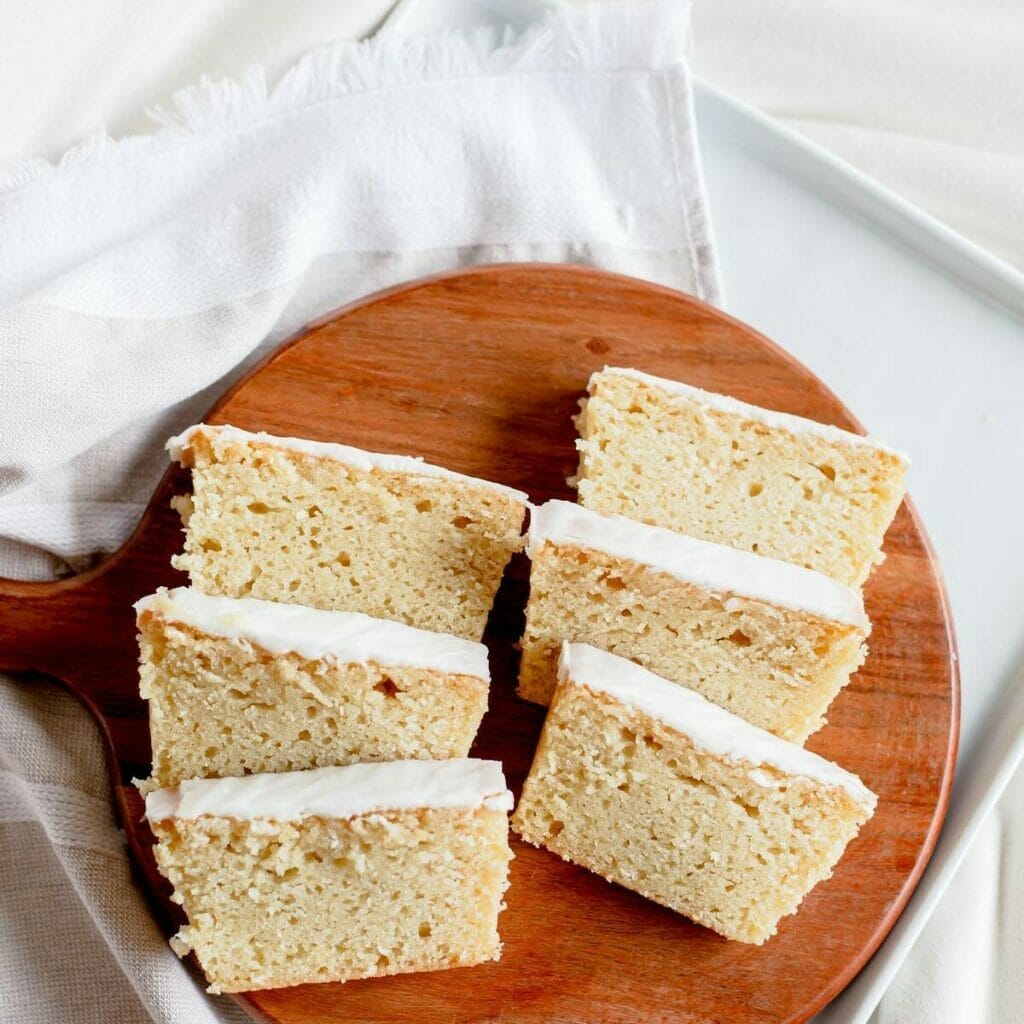 Vegan East is a vegan bakery – no surprises there.
As well as being 100% plant-based, Vegan East also has several gluten-free and nut-free options.
Over 30 different cakes are made here.
Even for non-vegans, it would be easy to say these are some of the best cakes in Minneapolis.
The presentation of the cakes is a feast for the eyes too.
Outside the cakes, the menu is kept nice and trim with lunch options that are difficult to believe is 100% plant-based.
Alongside these are loaves, pop-tarts, and pastries – all sensational.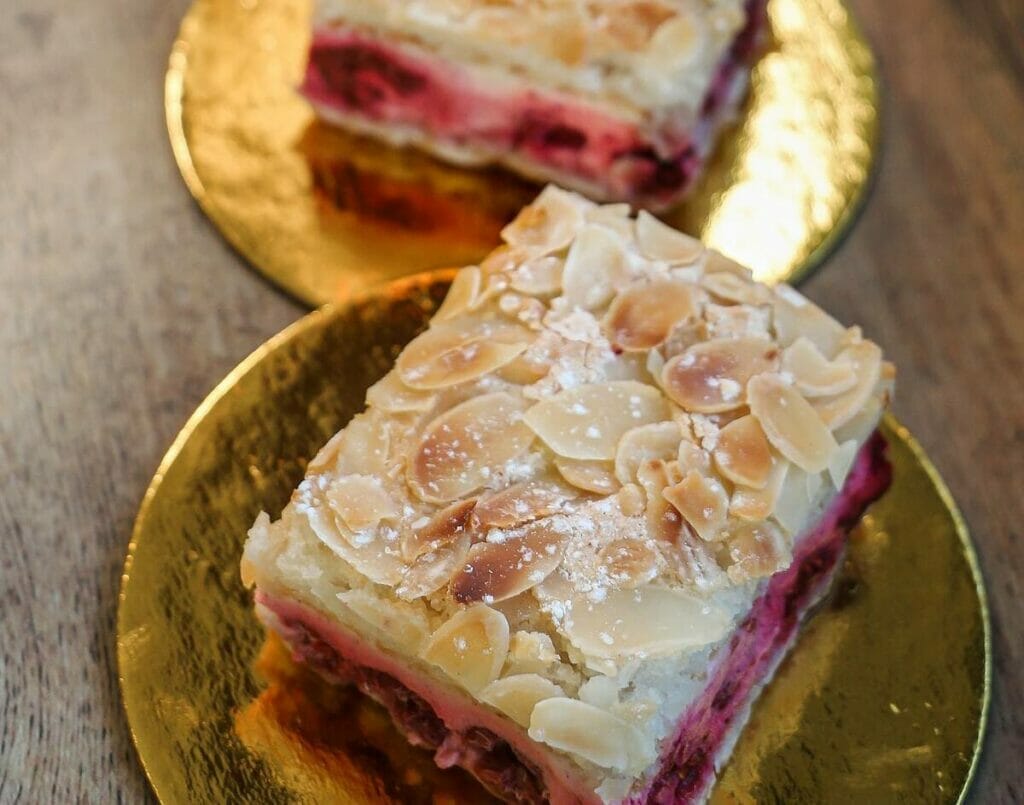 Formerly known as P.J Murphy's Bakery, the rebrand reflects a number of changes – first and foremost, the introduction of a variety of French-inspired pastries, loaves, and viennoiseries.
If you think these changes mean you won't be able to find slices of Americana in the form of baked goodness you would be sorely mistaken.
Specifically, you'll find an assortment of classic doughnuts, fritters and cinnamon rolls.
As a final note, repeat visits are required throughout the year thanks to the abundant seasonal products in constant rotation.
Sold here are traditional British pasties: pockets of flaky pastry stuffed with spiced and seasoned veggies and meats.
Of course, a British-style bakery wouldn't be complete without sausage rolls – don't worry you'll find them here too!
The balance between filling and pastry is a delicate tightrope, but the bakers at Potter's manage this with ease.
There's nothing better than squeezing into the cozy "Underground" seating on a brisk winter's day and chowing down on a piping hot pasty!
Hey! Want to see more of the USA's best bakeries on your travels? Check out our other city bakery guides!
Get the All-American Travel Secrets!
Don't miss out on America's hidden gems!