Not sure where to eat in Augusta, Georgia?
With so many delicious options, it's no wonder that it could be overwhelming.
Luckily, we've compiled a selection of the best restaurants in Augusta to make your visit stress-free.
Full of soul food, oyster bars, and grills, when in this vibrant city you can indulge in a variety of fare from all over the world.
So, let's dig in!
Before we dive in check out more fabulous Georgia content here!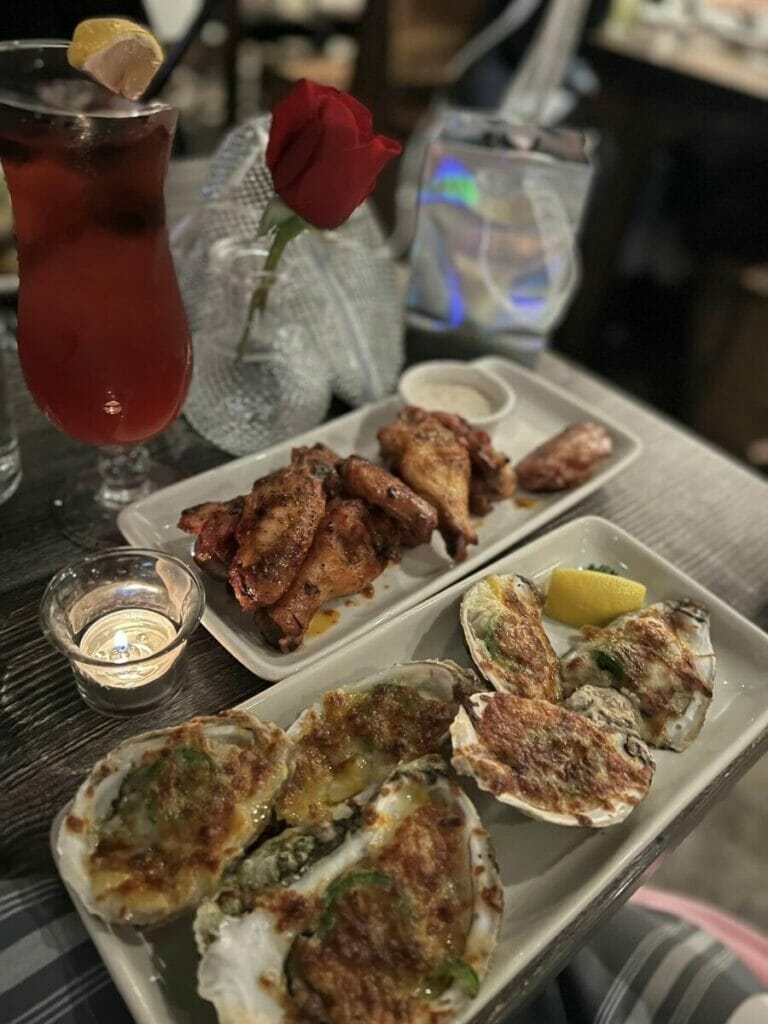 If there's one thing Augusta is known for, it's oysters.
If you've never eaten this delicacy, where better to try it than Beck's?
An impressive eatery that is both upscale and casual, Beck's is an Augusta staple that is known for its extremely friendly service and rustic interior.
Not only do they serve a selection of both fresh and baked oysters, but on their menu, you can also find woodfire grilled steaks, seafood, burgers, and more.
The expansive drink menu and scrumptious dessert choices make this place lively at night.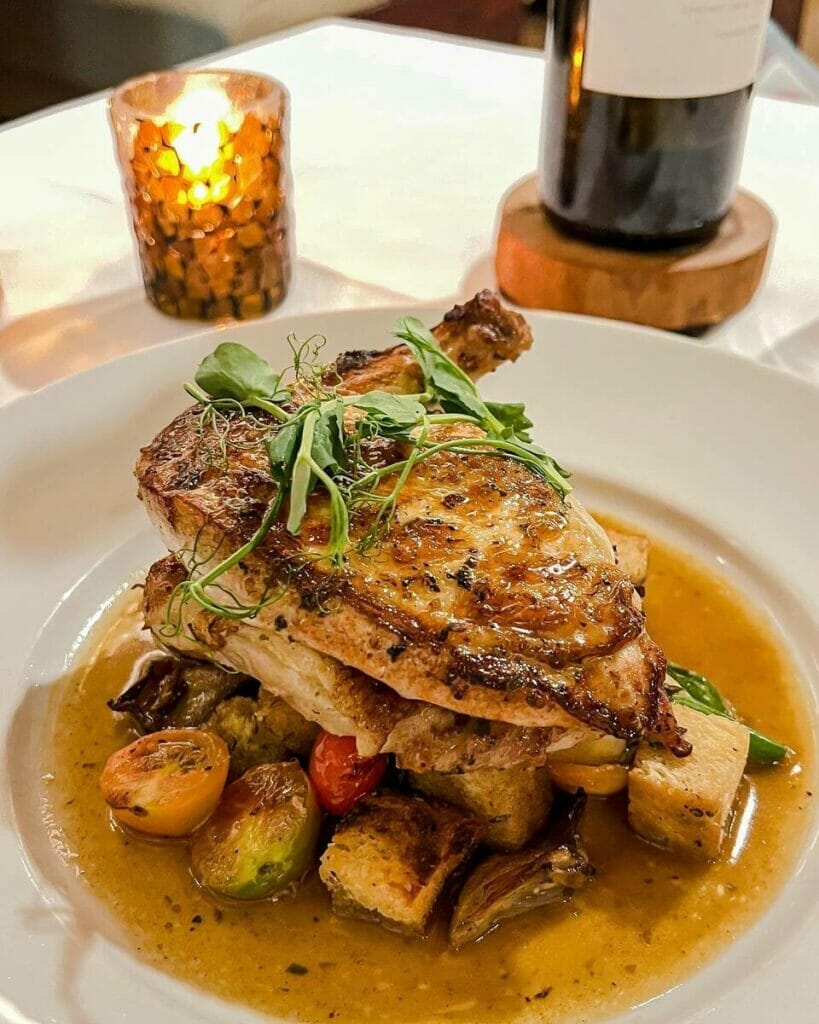 Frog Hollow Tavern is the go-to spot to taste some of the best food in Augusta, along with some of the tastiest wines.
A haven for farm-to-table fanatics, the Tavern prides itself on using high-quality ingredients that are grown regionally.
Talk about a local experience!
Though it sounds super fancy, this eatery has the unique goal of offering stylish dining and impeccable food without breaking the bank.
Seafood lovers can dig into the widely adored Tavern Cioppino, and the Mushroom Gnocchi is a perfect choice for all the vegetarians out there.
With its cozy interior and staff that treat their customers like family, Chef's House is the place to be if you want to enjoy some classic Southern food that Georgia is famous for.
Famous for fried chicken, visitors to this hotspot will usually be met with a buffet of hearty choices that rotate daily.
Whether you pile your plate high with collard greens, braised beef, or peach cobbler, you won't be disappointed.
The Barbeque Chicken comes highly recommended.
Chef's House is considered a hidden gem by locals, making it one of the best places to eat in Augusta.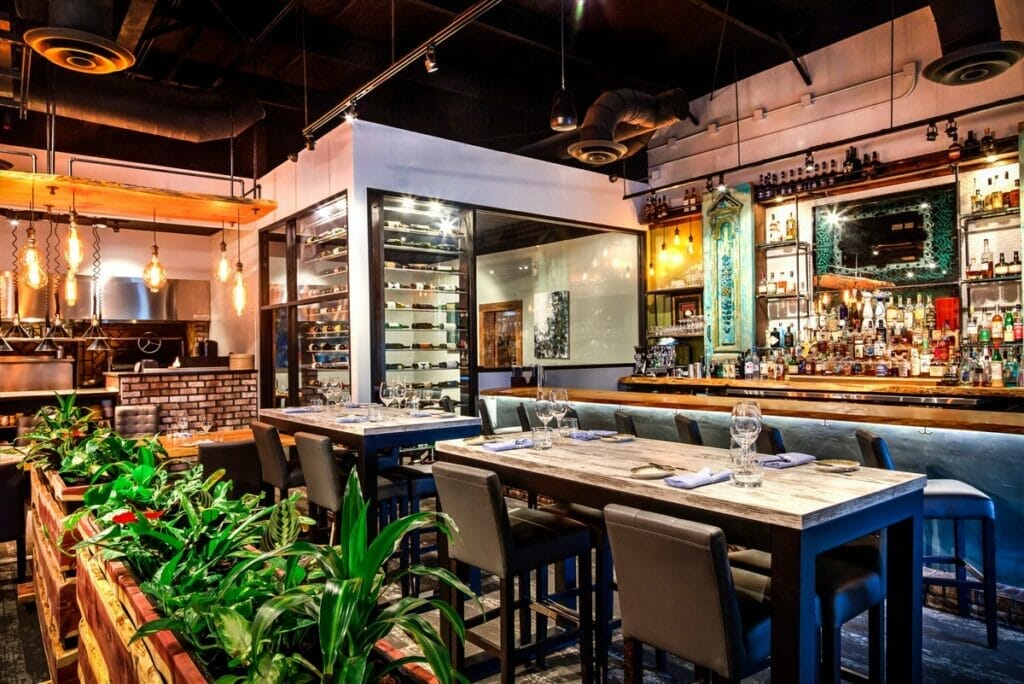 Are course meals and a la carte up your alley?
If so, you'll probably want to give this restaurant a shot.
Cork & Flame is a fine dining venue where local residents go when they want to dress up to the nines and try some amazing dishes.
Specializing in wild game, elk and bison are some of the most popular choices here.
You can also stop by in the daytime for a serving of their Red Velvet Pancakes during brunch.
All in all, this is the place to go if you want a full, and completely unique, dining experience in Augusta.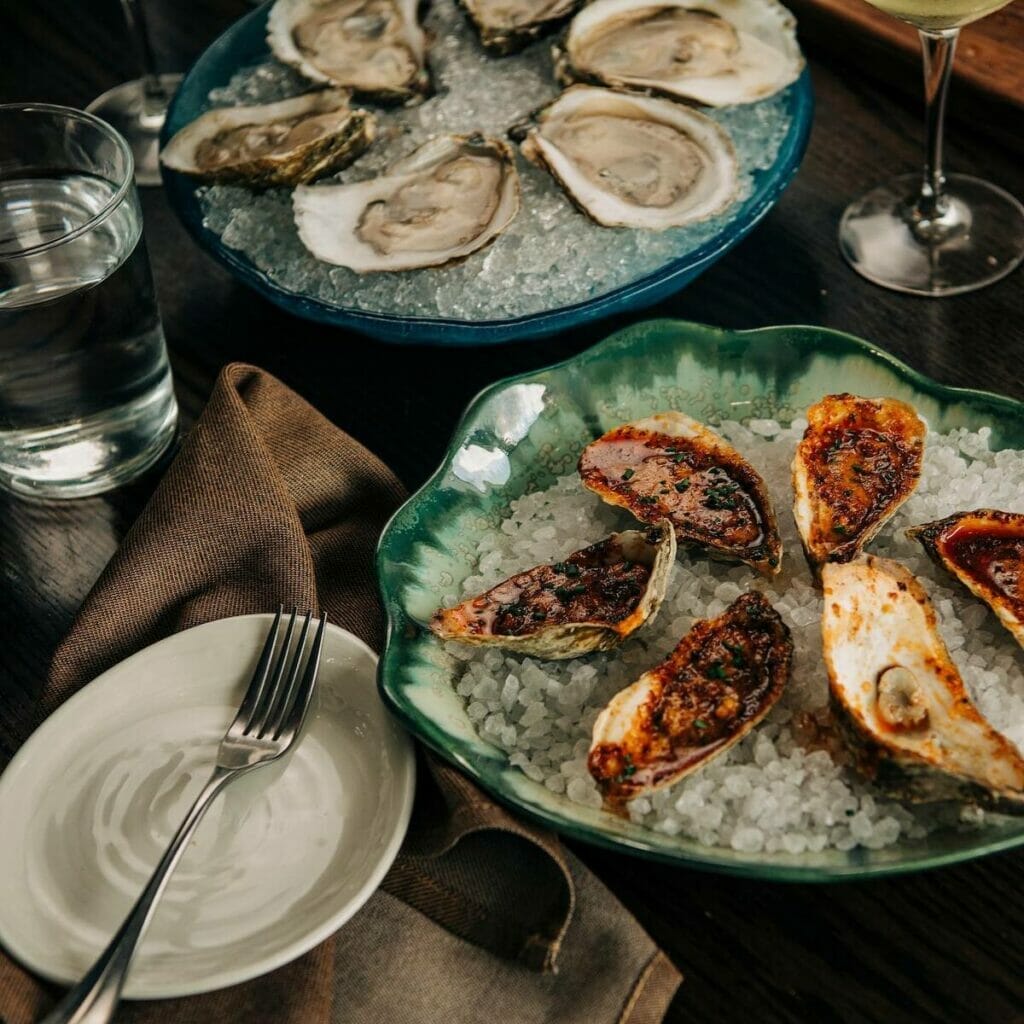 Abel Brown is widely known as one of Augusta's best restaurants.
Here, you can relish authentic Southern cuisine that blends together a home-cooked feel with refined ingredients.
This charming eatery has a raw bar menu that contains just about every type of oyster preparation you can imagine.
Appetizers like their Johnny Cake and Fried Calamari are the favorites of regulars, and the bacon-crusted salmon is reportedly to die for.
With a huge list of beers, wines, and cocktails to accompany your meal, Abel Brown Southern Kitchen & Oyster Bar is a great choice for a casual and elegant dining spot.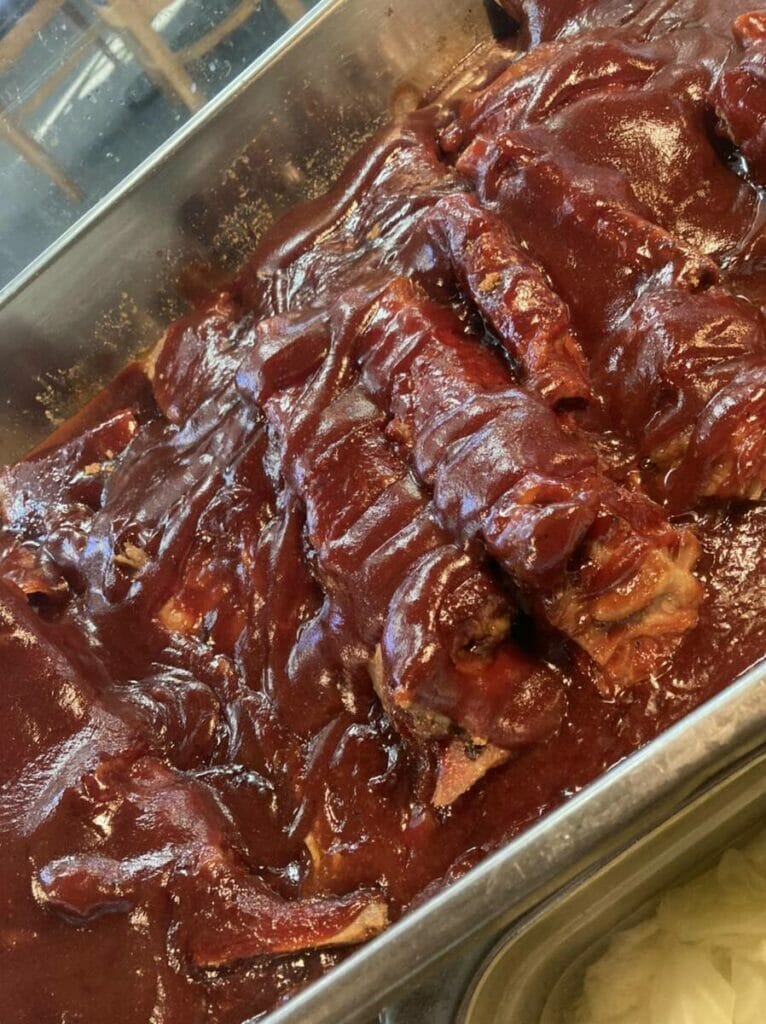 Locally owned and operated, Sista Sista Soul Food #2 is the place to go in Augusta when you're craving hot and fresh home cooking.
Though it appears to be a hole in the wall on the outside, customers are welcomed by genuine Southern hospitality once entering their doors.
This gem has all sorts of Southern treats on the menu, including homemade desserts like red key lime cake and classic plates of cornbread, collards, oxtail, and macaroni and cheese.
Try out the smothered pork chops that are covered in homemade gravy and take a bite into the perfectly sweet candied yams.
There are so many must-try dishes here that you might have to visit more than once to taste them all.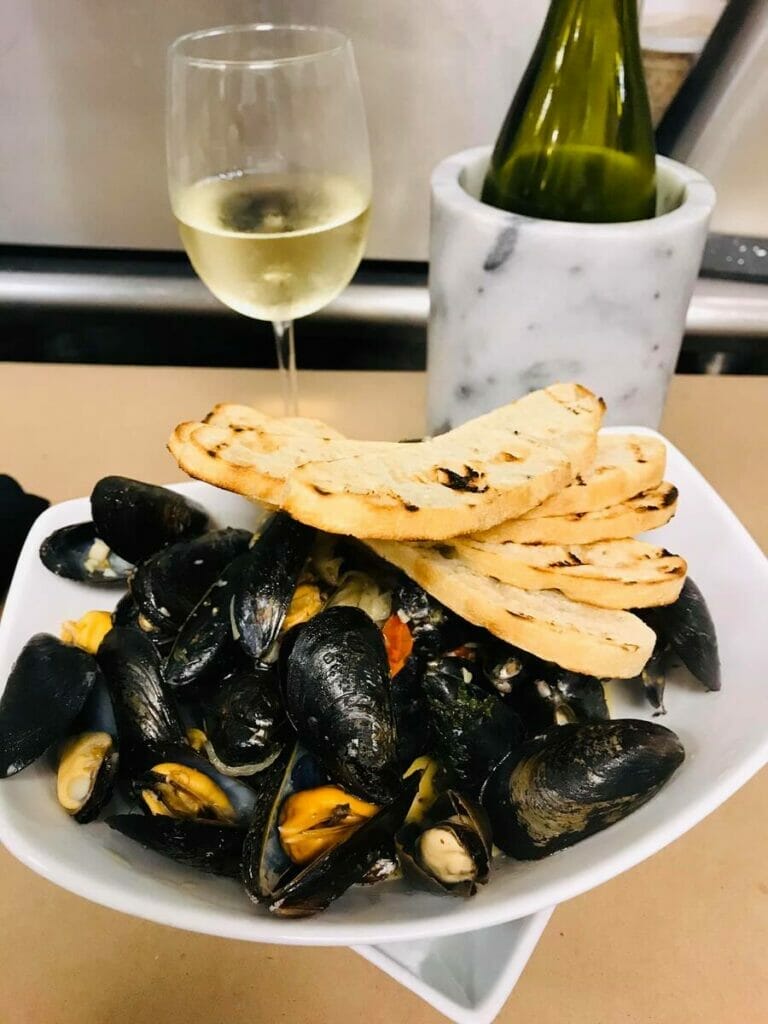 Cucina 503 is where most Augusta locals would advise you to go if you're craving some mouthwatering Italian food.
The second restaurant opened by renowned Chef Edward Mendoza, this hotspot boasts a comfortable yet stylish atmosphere that is perfect for larger groups.
Order the Lasagna Rustica if you're in the mood to load up on a medley of bolognese sauce, ricotta cheese, buffalo mozzarella, and crispy prosciutto, or go for the Shrimp Scampi that is loaded with jumbo-sized prawns.
The pasta here is all freshly made and there is an abundance of seafood options on the menu, so you really can't go wrong here!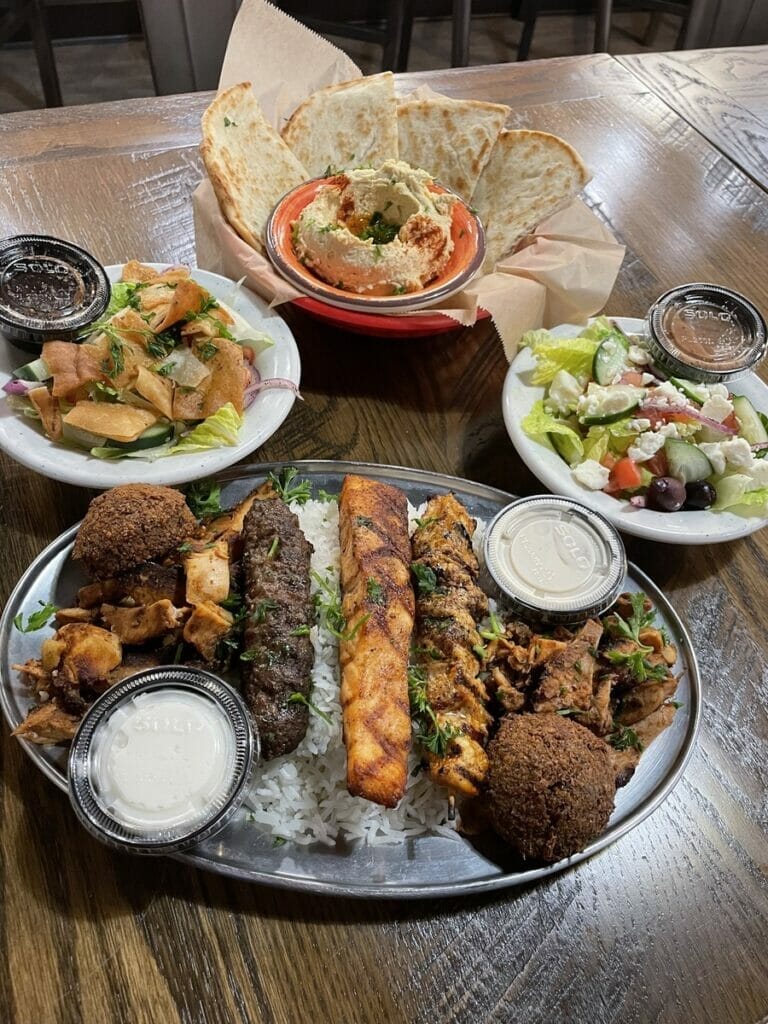 Conveniently located in the heart of Augusta's downtown core, Laziza Mediterranean Grill is known for its large portions of flavorsome Greek and Lebanese food.
It has a cozy and modern dining area that is adorned with local artwork and prints, making it a great spot for grabbing a quick meal or sitting down for dinner.
Have a hankering for a falafel or shawarma wrap?
You can customize your meal exactly to your liking by choosing from a variety of different proteins.
There are tonnes of options for vegans and vegetarians, too!
Try out the vegetarian sampler, or order the vegetarian family meal if you feel like sharing your food with a group.
This infamous Georgian steakhouse chain is a local destination for classic American lunches or dinners with family and friends.
It has an informal and casual atmosphere that is suitable for those who want to bring their children along to enjoy a wonderful meal.
Fan favorites on the menu include the petit pork chops, steaks, and lamb chops.
There is also an impressive array of fresh garden salads, pasta dishes, and seafood plates to choose from.
For dessert, indulge in the rich and velvety chocolate cake with ice cream.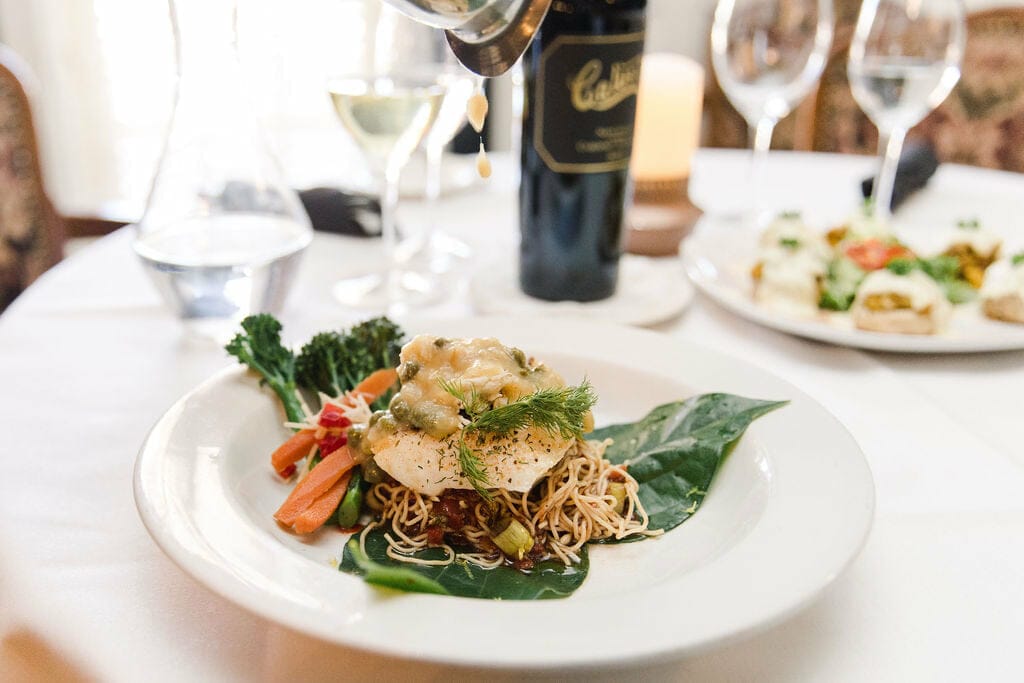 Calvert's Restaurant first opened its doors back in 1976, and since then has been serving high-quality American steak and seafood to residents of Augusta.
An excellent place for a relaxing and upscale dining experience, a visit to Calvert's is not complete without trying the Lobster Savannah.
A unique take on a classic dish, this is a meaty lobster tail stuffed with fresh seafood.
If food from the ocean isn't your thing, take a bite into the famously buttery fillet mignon or the veal Osso Buco.
To finish the evening, consider sharing a chocolate roulade and a lovely bottle of wine.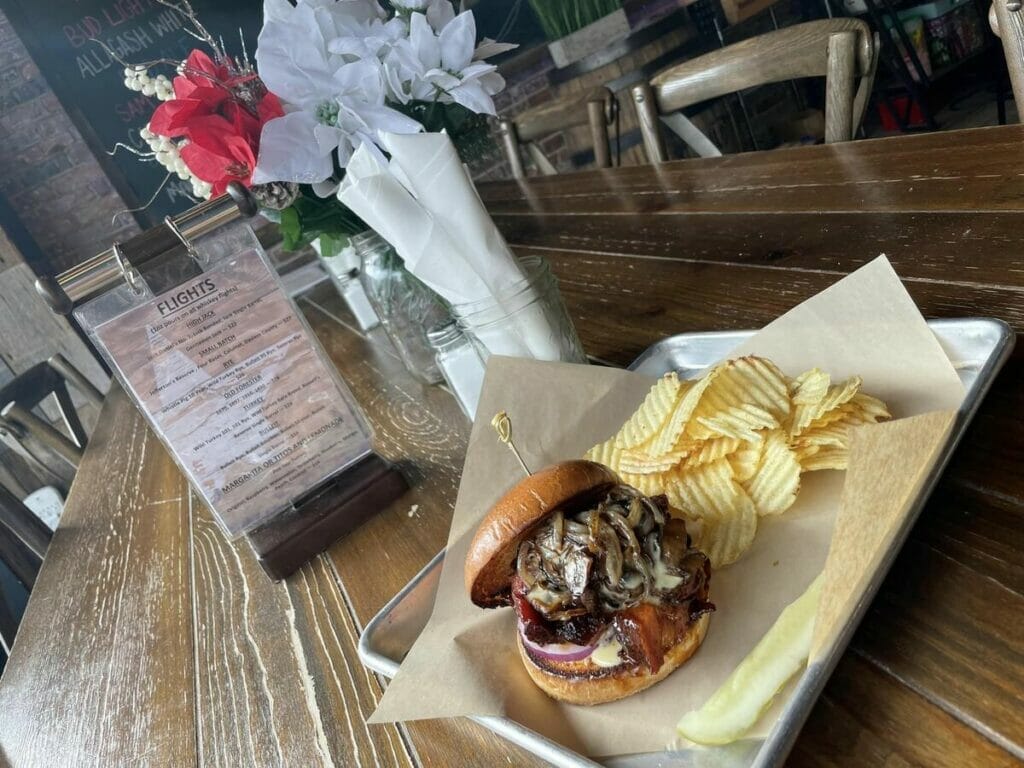 Whiskey Bar Kitchen is a family-owned restaurant that happens to have over two hundred different whiskeys on the menu.
Boasting a trendy atmosphere that is also family-friendly, here you can experiment by trying one of their interesting Asian-fusion dishes, or keep it classic and order a succulent burger.
Local favorites include the Metro Burger and the Katsu Curry Rice.
And, of course, this is the place to be if you want to taste some of the rare whiskeys from their collection.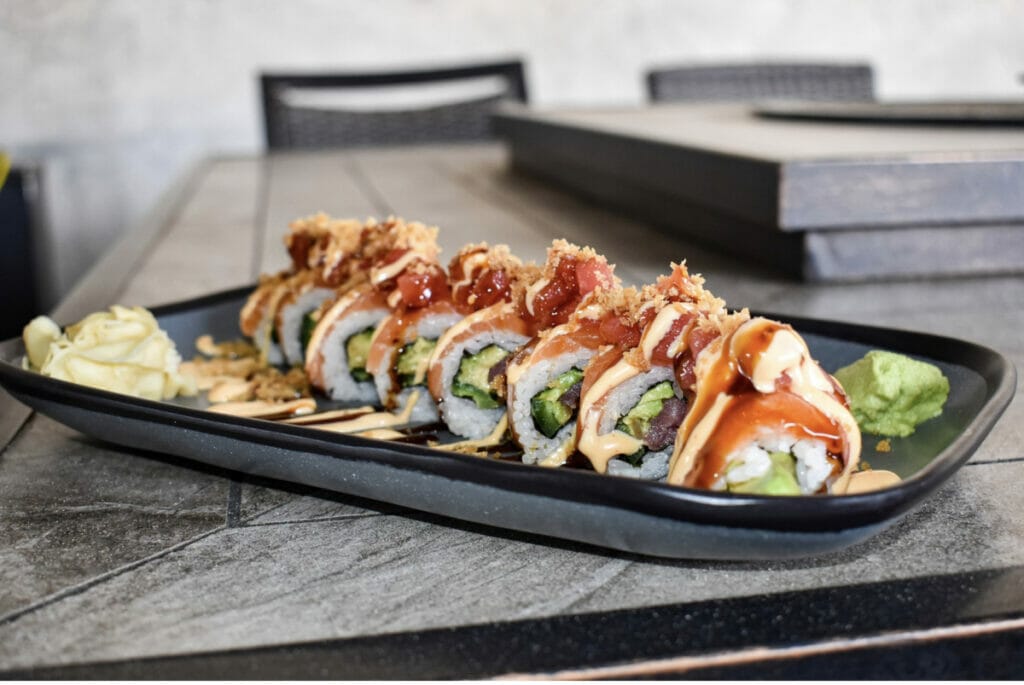 One of the most highly-rated eateries in the city, Sole Augusta is a contemporary dining space that provides everything from unique appetizers to burgers and sushi.
Chill out with one of their signature craft cocktails on the patio or dine inside surrounded by the friendly staff and festive decor.
There's something for everyone on the menu here, they even have a special kids' menu for your little ones.
Order the Jerk Shrimp Tacos, Sole Sushi Roll, and grab a slice of cheesecake for dessert.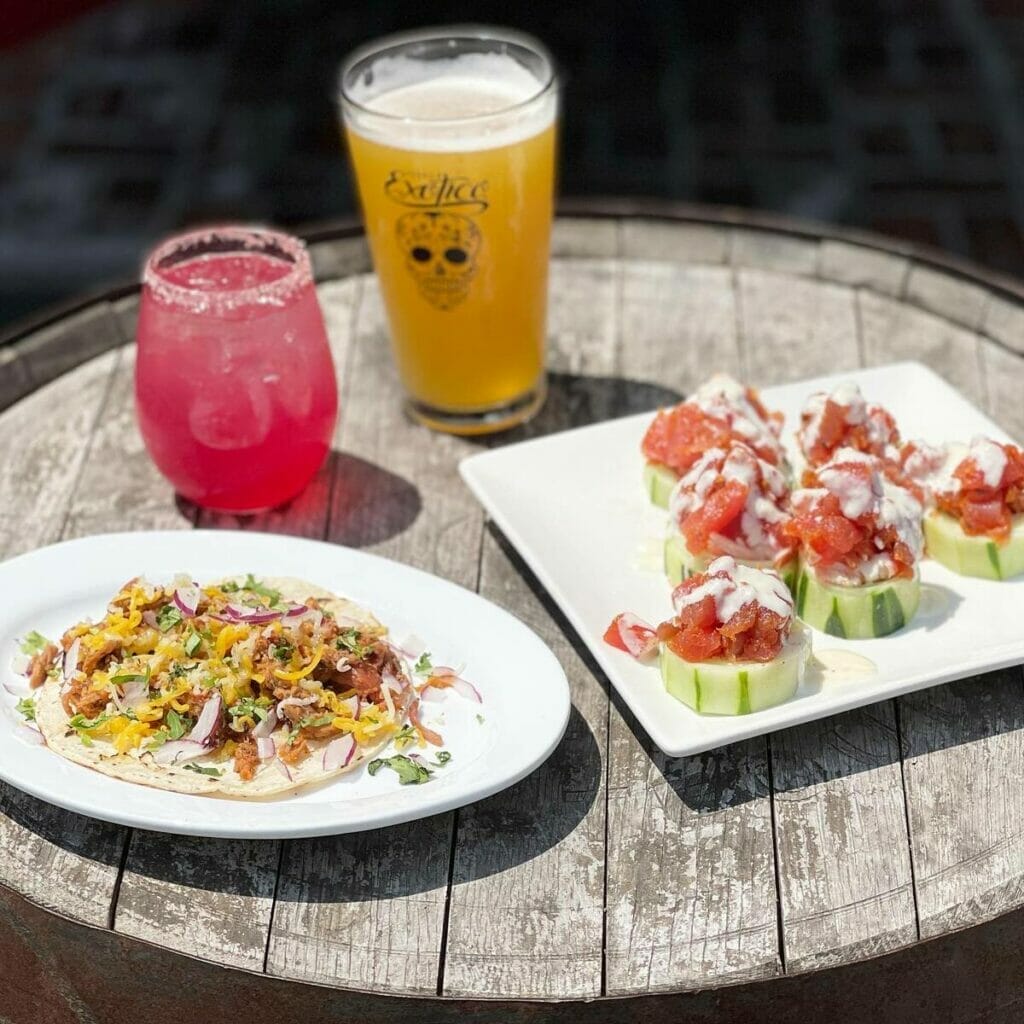 Great service, fresh ingredients, and a creative menu are what define TakoSushi.
A long-standing favorite for locals and visitors to Augusta alike, this spot comes highly recommended.
Inside you will find a delightful dining space with an eclectic ambiance, perfect for dates and casual meals with friends.
Known for combining Mexican and Japanese flavors, the main dishes here are fish tacos and sushi, however, that's just a fraction of the options.
Red Fin Tacos, anyone?
If you're in the mood for something a bit different, order the Chicken Salad Roll and the battered Asparagus Tempura.
Of course, there is always the Dynamite Roll for classic sushi lovers.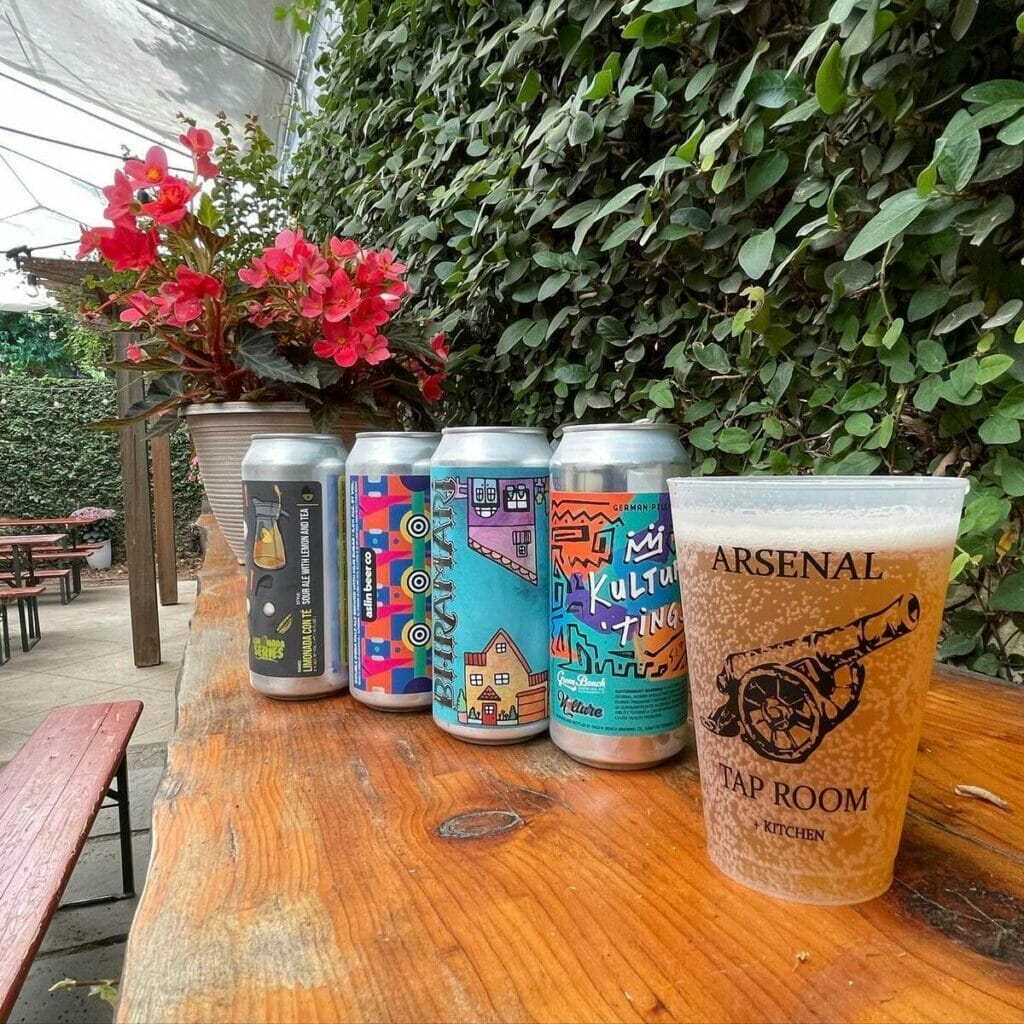 Ever heard of loaded tater tots?
That's the specialty here at Arsenal Tap Room + Kitchen, along with their grilled cheeses and an extensive list of craft beers and wines.
Located in a quieter area of town, this is a great neighborhood pub for a social lunch or relaxing dinner with a group, away from the hustle and bustle of downtown.
Plus, the servers and bartenders here are quite friendly and happy to help you make important menu decisions.
Order the Arsenal grilled cheese sandwich, a fan favorite on the menu that is loaded with turkey, havarti cheese, bacon, and pepper jelly.
Or, when you're feeling adventurous you can try out the chef specials like the spicy fried cheese curds and the fried avocados.
A self-proclaimed 'Americana Bistro', Finch & Fifth is an intimate restaurant with a warm ambiance.
Have burgers, filet mignon, or sweet tea on your mind?
Everything on the menu here is packed full of flavor and has a sophisticated taste, without being pretentious.
Try out one of their craft cocktails and get started with a charcuterie board full of artisan cheeses.
When you've wet your palette, order a plate of pork chop or some surf and turf.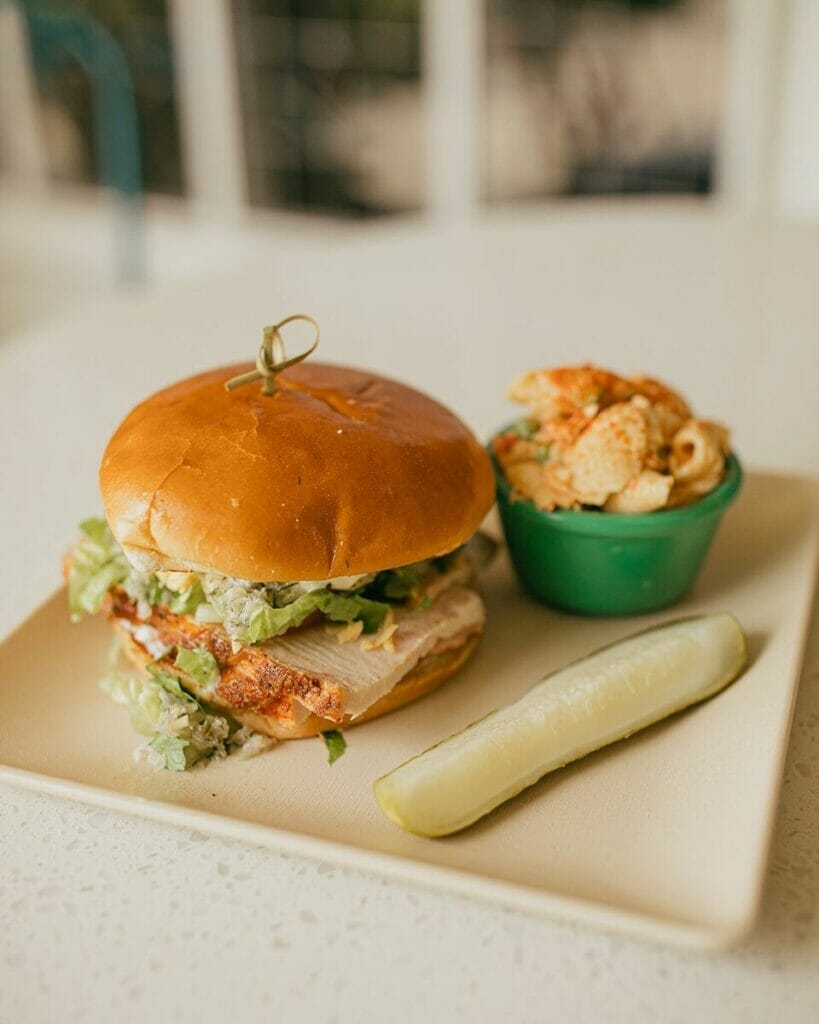 With so many delicious and memorable options on the menu, when you go to SolFood Kitchen it's impossible to just order one thing.
This farm-to-table eatery offers healthy comfort food dishes from around the world, all made using local ingredients.
Order some Asian-inspired choices, like the Korean Bibimbap Bowl or the Vietnamese Banh Mi Sandwich, or give The Big Dill sandwich a shot.
The staff here are known to be super welcoming, and if you're lucky you'll get to witness some live music too.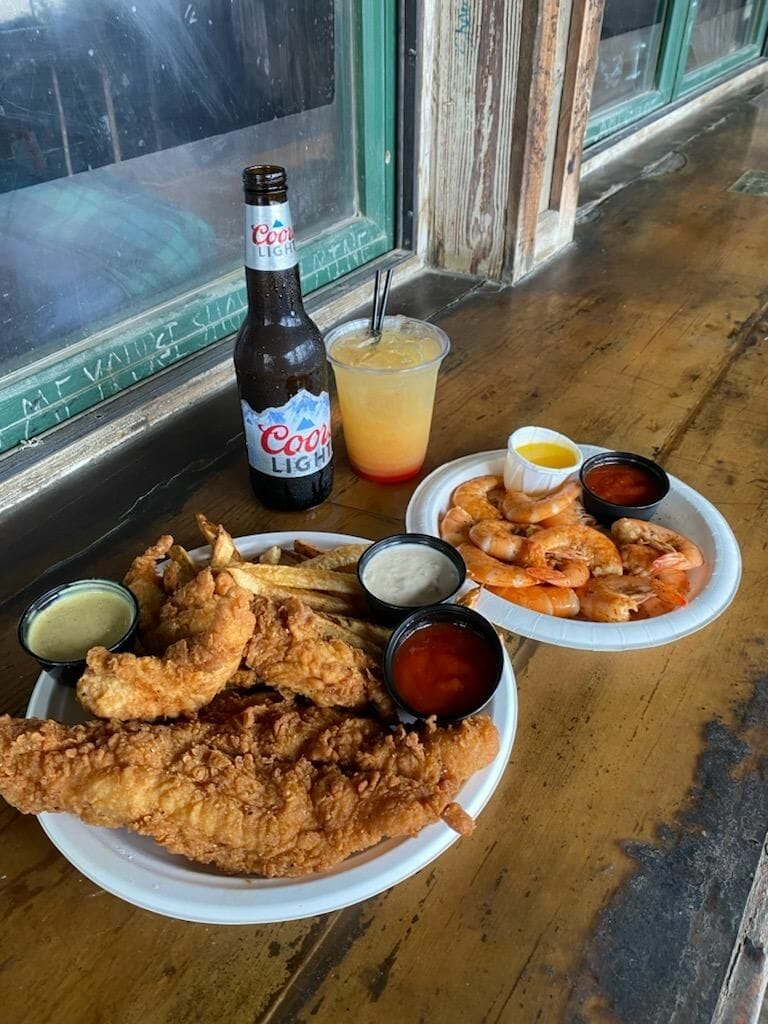 Is Southern-style seafood calling your name?
Rhinehart's Oyster Bar is a go-to spot to enjoy raw oysters and breaded fish in Augusta.
With daily food and beer specials, it's no wonder that this place is always packed full!
Order Ivan's Cajun Grilled Tilapia or Catfish for a hearty and warm meal, or go for the popular Fried Oyster Fantasy.
It's better to get there early, as these often sell out!
Guests who prefer to eat land animals can try the Grilled Chicken Medley, a combination plate of fried rice, perfectly cooked chicken, grilled mushrooms, and a sweet honey glaze.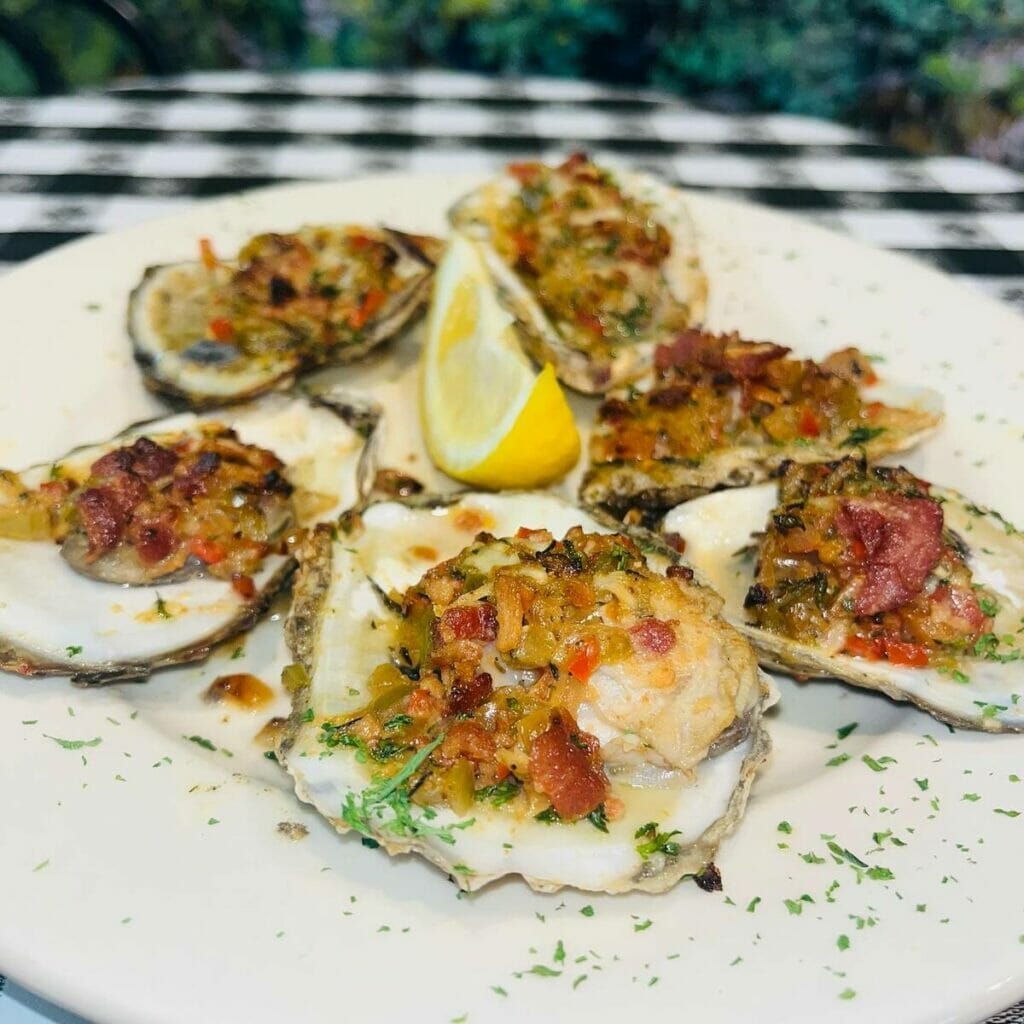 Locals will tell you that you've never visited Augusta if you haven't eaten at the French Market Grille.
A restaurant that offers patrons dishes with authentic Cajun and Creole flavors, visitors will immediately be in a good mood once they see its festive atmosphere.
Not only is this the spot to eat the best Gumbo, a New Orlean medley of seafood, chicken, sausage, and veggies, in town, but it has also been awarded the title of one of the best dessert places in the city.
The Frozen Peanut Butter Pie is highly acclaimed and recommended after a meal packed with savory seafood.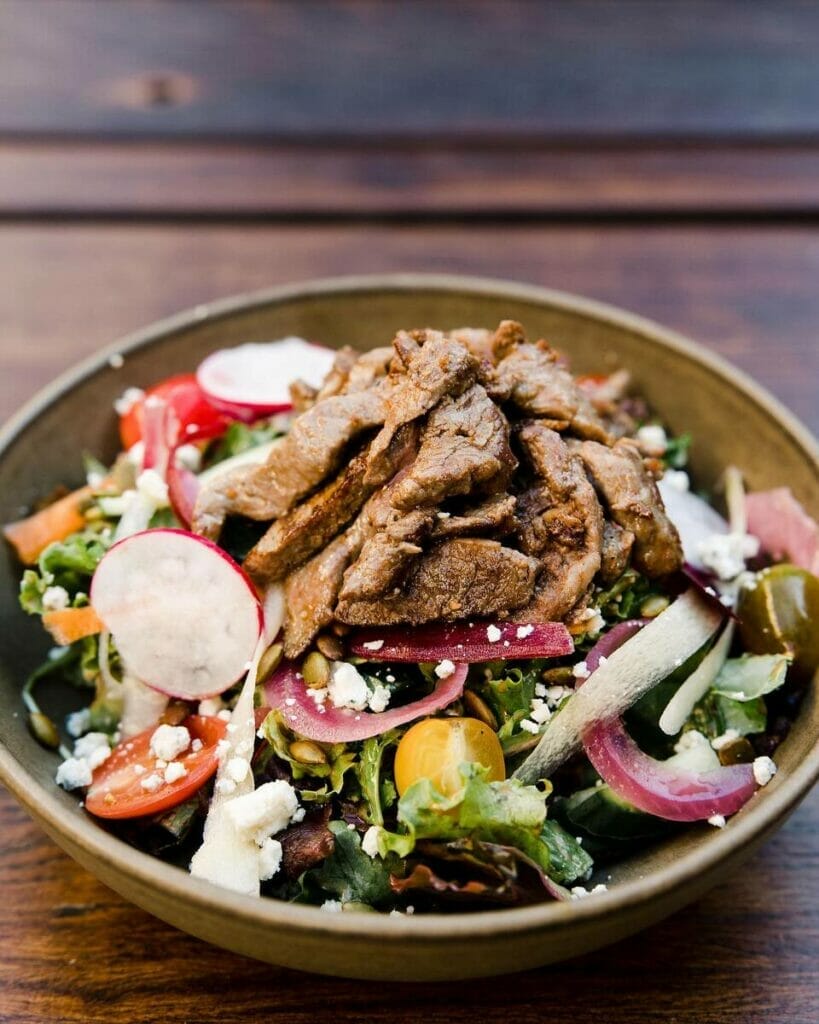 Edgar's Grille offers New American fare that has a Southern flair.
With a portion of their earnings being donated to charity, the delicious food isn't the only reason to support this bistro!
Patrons of this lively establishment rave about the artisanal pizzas and steaks, but there are loads of other interesting choices on the menu to choose from.
Share a plate of Edgar's Signature Burnt Ends, a tasty combination of cherrywood smoked pork belly, cider barbecue sauce, and peanuts.
For your main plate try the ever-so-popular Hand-Cut Signature 8oz Filet Mignon.
Top everything off with the Blueberry Ginger Creme Brulee for dessert!
Hey foodies! Want more of our restaurant guides? Check these out!
Pin for Later!
Get the All-American Travel Secrets!
Don't miss out on America's hidden gems!