With its diverse food scene, Dayton, Ohio is a foodie's paradise.
From classic American and Midwestern food to international cuisine, Dayton has something for every palate.
So whether you're looking for an upscale dining establishment or a steakhouse, or craving some Italian, here are some of the best restaurants in Dayton and exactly where to eat in Dayton for the best meal.
1. Salar Restaurant & Lounge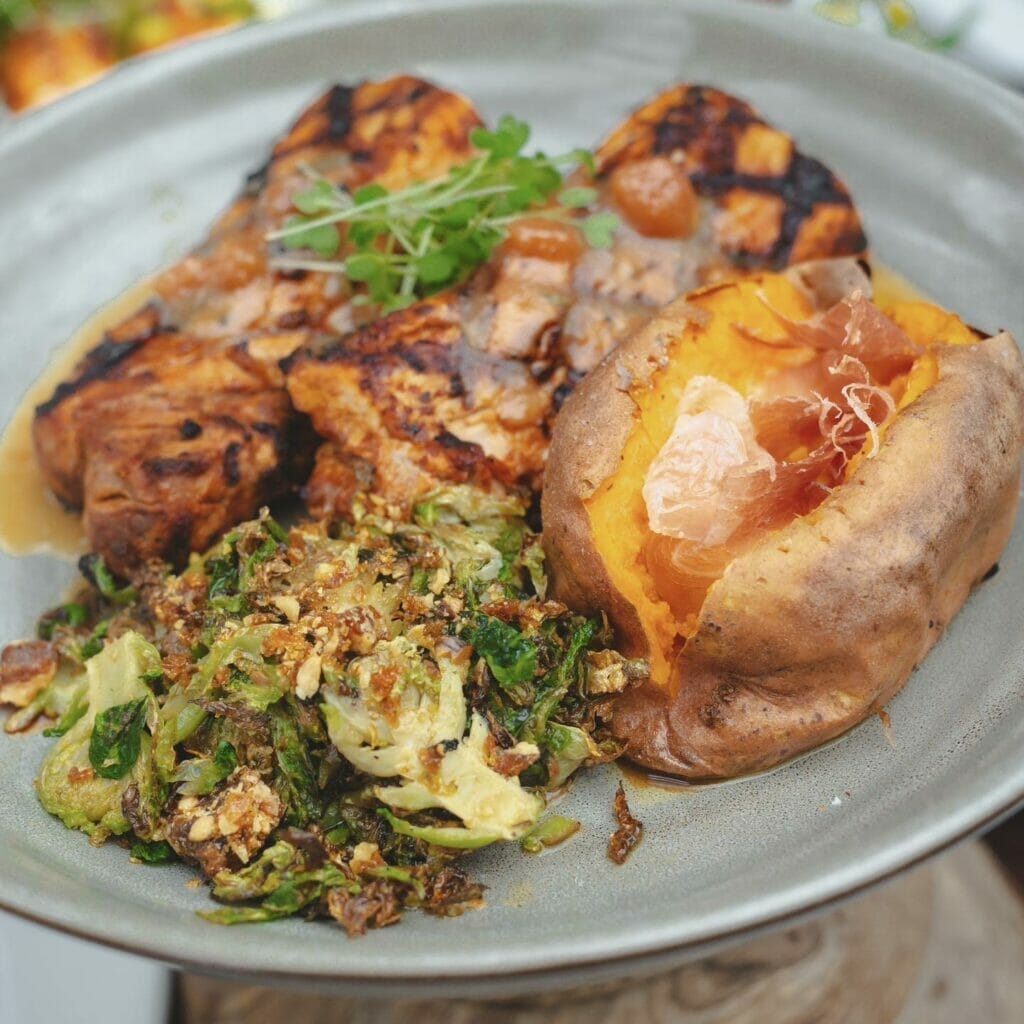 Salar Restaurant & Lounge is a high-end fusion restaurant, where you can find French, Mediterranean, and Peruvian dishes made using European cooking methods.
Here, you can enjoy a multi-course meal made with locally sourced seasonal ingredients.
Some recommendations?
The authentic ceviche (with lime juice, spices, red onions, mahi, fried calamari, and shrimp), Norther Peruvian lamb shank (with red onions, peppers, and cilantro and simmered in Andes Mountain beer) with rice and lima beans, Macchu Picchu pork chop, seafood rice, and vegetarian empanadas.
In addition to the inviting lounge and dining space, your meal is made better with the colorful handcrafted cocktails made by certified bar staff!
2. Wheat Penny Oven & Bar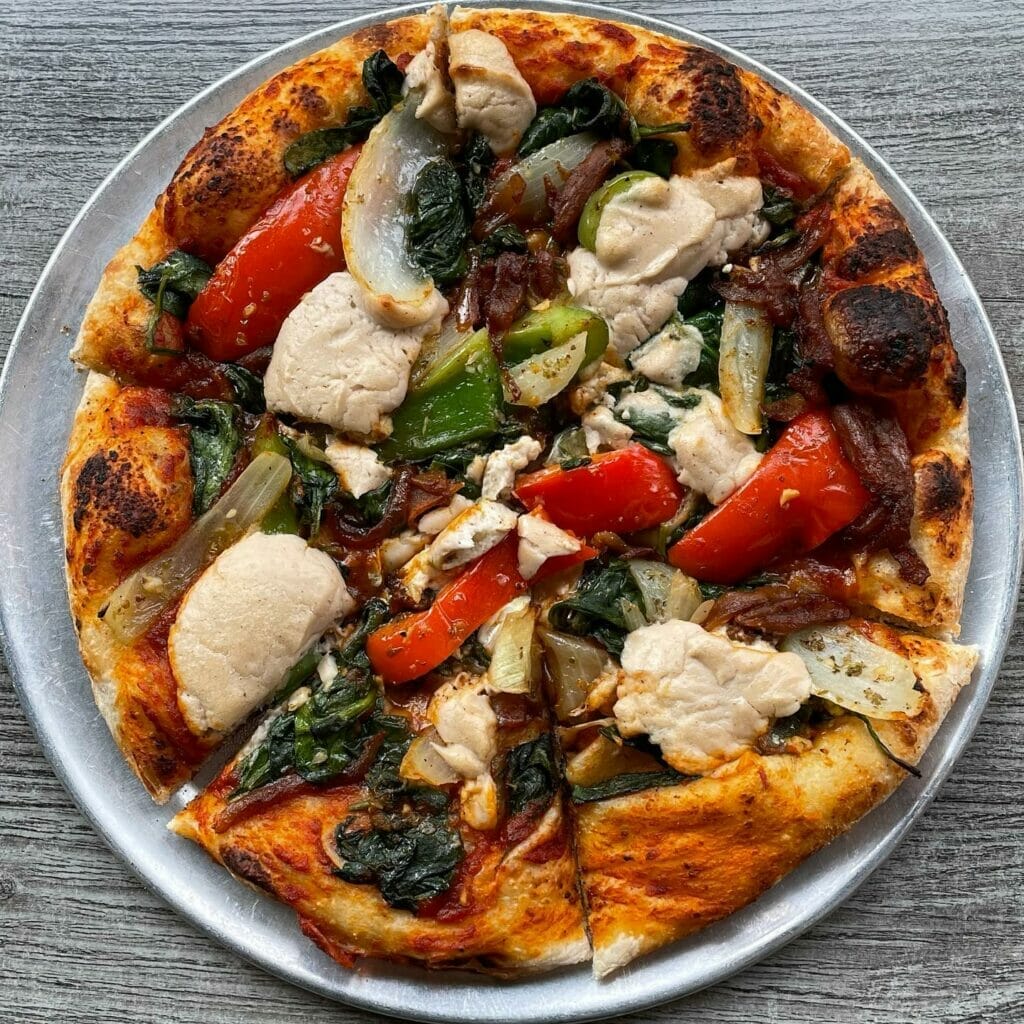 In the mood for California-style pizza?
Check out Wheat Penny Oven & Bar.
In addition to scrumptious oven-baked pizzas, the eatery also specializes in sandwiches, small shareable plates, and gourmet Italian American pasta, and even has an impressive bar program!
The multi-course meal also includes salads, antipasti, and vegetable dishes.
But what makes their pizzas distinctly American is that they're baked in an oven instead of over wood fire.
Some famous items on the menu include Housemade Porchetta, seared salmon, Oklahoma fried onion burger, meatballs, and a beef and pork blend served over cheesy polenta.
3. Lucky's Taproom & Eatery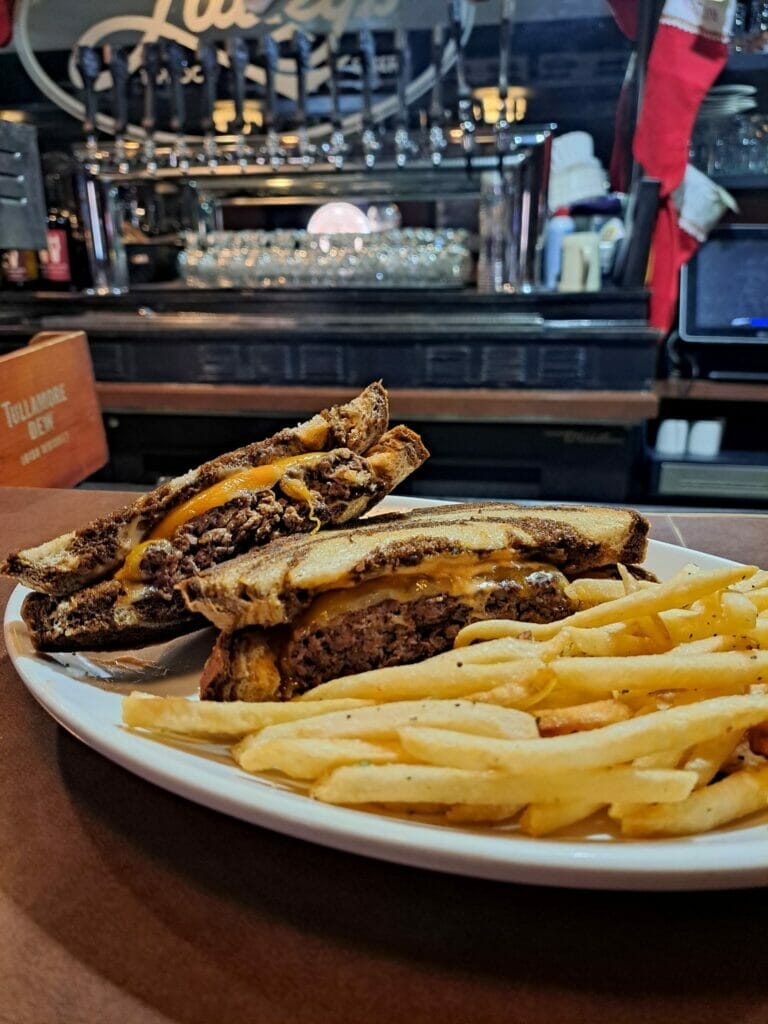 Lucky's Taproom & Eatery is a great spot for brunch, lunch, and dinner.
But what makes it particularly famous among restaurant-goers is the 20 rotating beers it has on tap.
The menu includes American pub fare along with tantalizing classic cocktails.
In addition to a full-service bar, the restaurant offers superb food, superior service, and an overall comfortable environment.
On the menu are items like fried chicken sandwiches, falafel sandwiches, Seitan gyro, cauliflower bites, ale-soaked chips, a variety of burgers, beer-battered fish & chips, and Cajun pasta.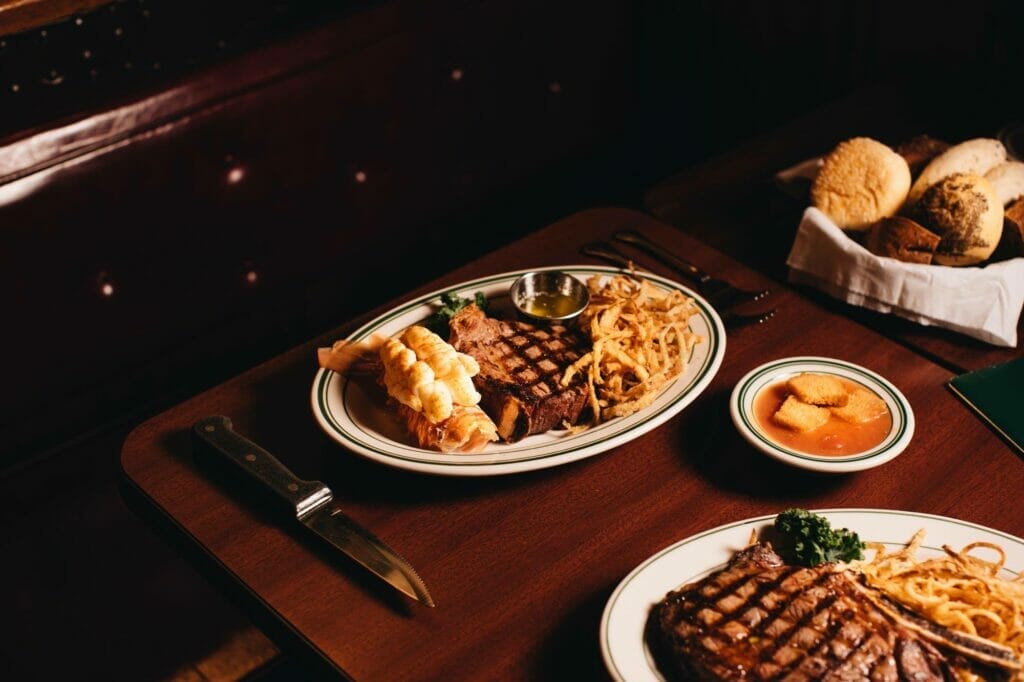 The Pine Club is one of the best places to eat in Dayton, and it's not just us saying that.
The restaurant has received acclaim from the Food Network, Gourmet, and even The New York Times!
When you enter the steakhouse, the first thing you'll notice is the antique-chic décor surrounded by pine wood walls.
But the real attention-grabbing item is the variety of American comfort food (including steaks and fresh seafood) on the menu.
Perhaps one of the most famous dishes here is the classic bone-in ribeye steak served with a loaded baked potato and creamed spinach.
Plus, the wine list includes more than 175 wines that you can enjoy with your steak.
5. Coco's Bistro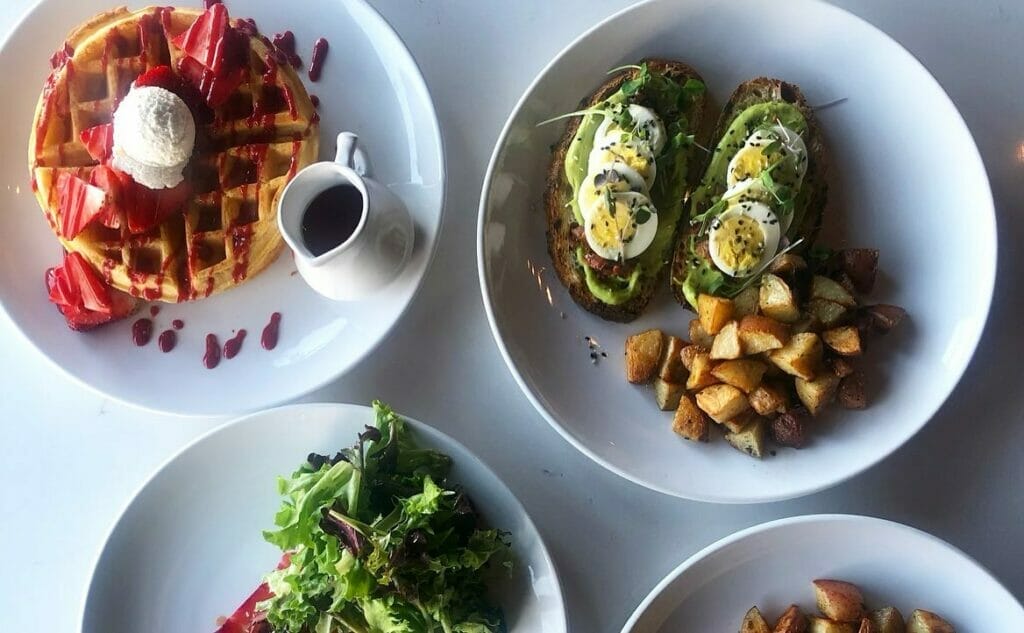 Coco's Bistro is a local favorite.
At this urban-chic and elegant bistro and cocktail bar, you'll find changing seasonal menus made with locally sourced ingredients.
In addition to entrées and artisanal cocktails, the menu includes appetizers, desserts, and salads.
Some hot-sellers include mushroom risotto, grilled cheese and tomato bisque, and squash bolognese.
People also love the rich fried brie (with balsamic reduction, basil pesto, and tomato bruschetta) and smoked chicken with jalapeño grits and blueberry BBQ.
6. Thai 9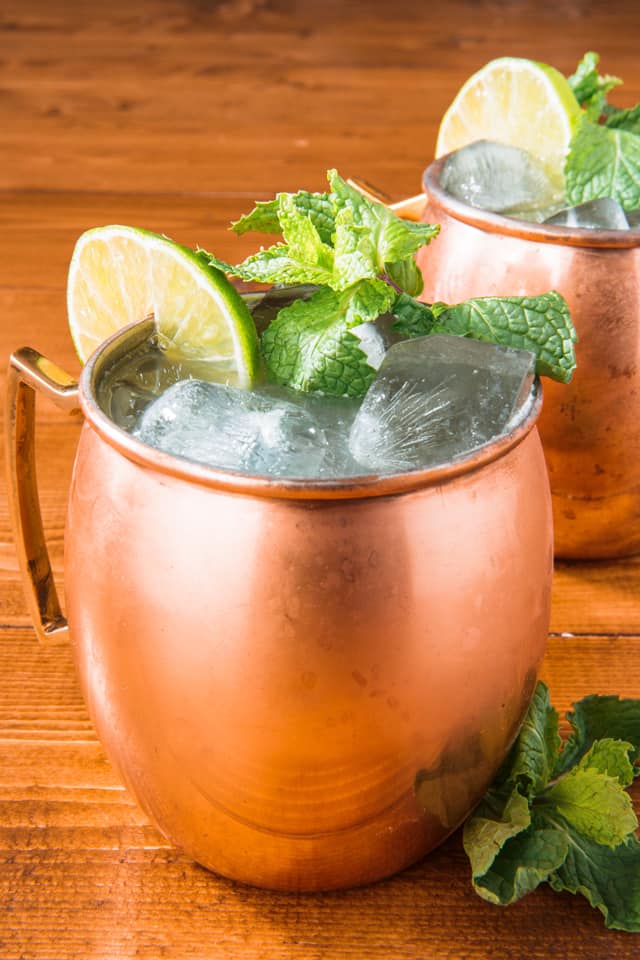 Wondering where to eat in Dayton, Ohio to enjoy an authentic Thai dining experience?
Head over to Thai 9, a modern and elegant restaurant that serves not just Thai, but sushi, too.
On the menu are noodle soups, stir-fry dishes, and classic curries made with flavorful spices and fresh ingredients.
Some favorites include Pad Thai with shrimp, seafood clay pot, shrimp cakes, golden tofu, and papaya salad.
With both meat protein and vegetarian dishes, the restaurant has something for everyone.
7. The Trolley Stop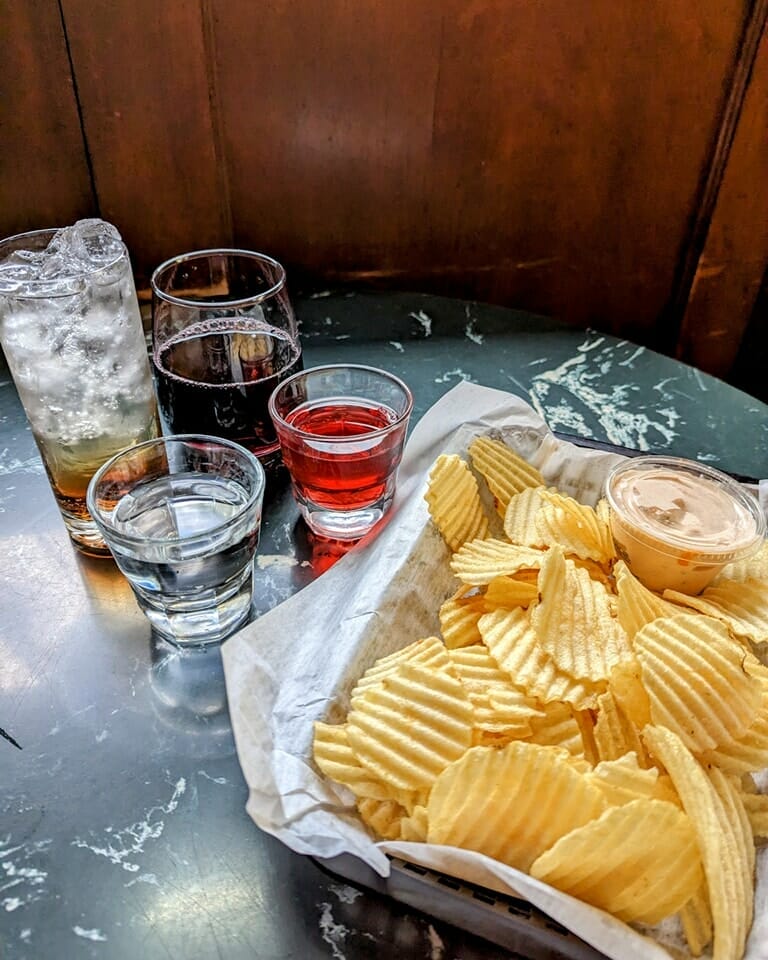 The Trolley Stop is essentially a historic tavern that dates back to 1839, but it still retains most of its original charm.
With tons of history, live music, a pool table, free books, an outdoor patio, and a party room, The Trolley Stop promises a completely unique and unforgettable experience.
The eatery is famous for its made-from-scratch food that combines locally sourced ingredients with fine dining cooking techniques.
The menu lists all kinds of classic American fare, including red beans and rice, French onion grilled cheese, charred Brussels sprouts, and club sandwiches.
The dessert menu changes daily, but all items are homemade.
8. Roost Modern Italian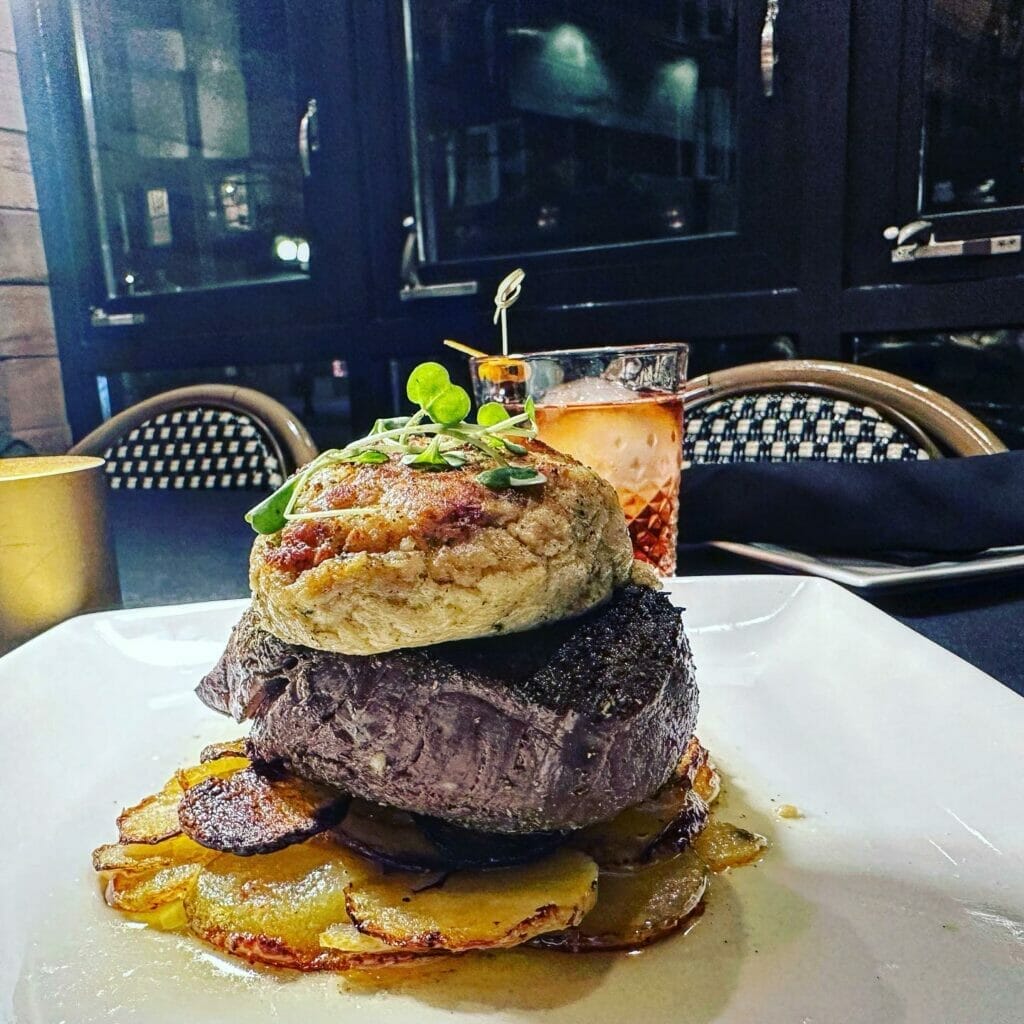 In the mood for some authentic Italian?
Roost Modern Italian is the place to be.
Chef Dana Down, voted the best chef in Dayton, oversees this eatery, so you know you're in for a treat!
The atmosphere here is very intimate, which makes it perfect for family gatherings and romantic dinners.
Pair that with local specialties and classic Italian dishes, and it's almost like you're in Italy.
While the restaurant is famous for its handmade pasta, you can also find scrumptious chops, steak, and fresh seafood dishes here.
Make sure you start your meal with a light, delicious salad and end it with a decadent dessert that you just won't be able to get enough of!
9. Amber Rose Restaurant & Catering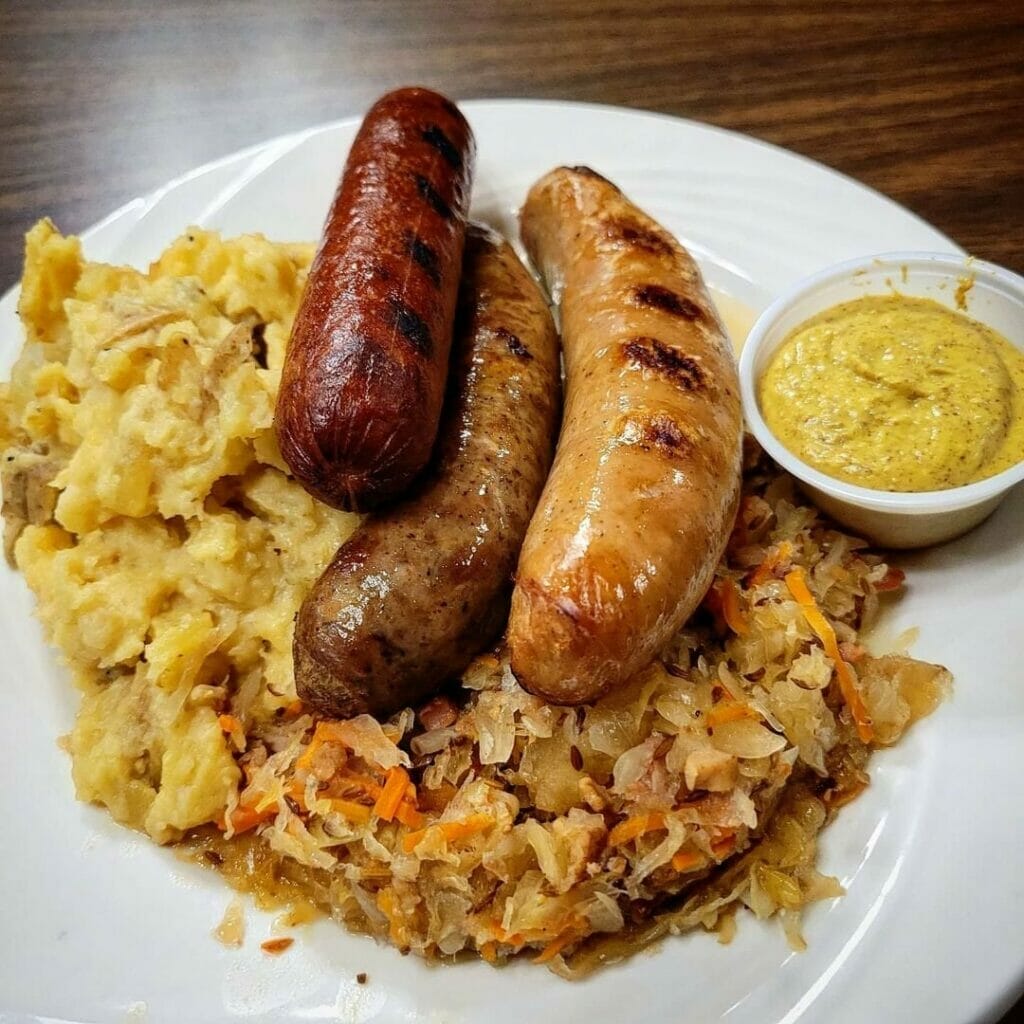 No list of the best restaurants in Dayton is complete without Amber Rose Restaurant & Catering, and it's very clear why.
This Eastern European restaurant pretty much resembles an old-world café adorned with European café-style leather booths and chairs, antique chandeliers, and even a marble bar.
Despite the interior, the atmosphere is pretty laid-back, making it a great spot for a casual meal.
But the real star of the show is the menu, which features authentic dishes from all over Europe, including Italy, Lithuania, Russia, Hungary, Germany, and Poland.
Plus, all the food is made from scratch, so you'll have an unforgettable experience.
Some recommended items include cheese and potato-filled Pierogis from Poland and Jagerschnitzel veal cutlets with mushroom sauce and Swiss cheese from Germany.
Other items you should try out include grilled sauerbraten, hunter schnitzel, home-style pot roast, German bier cheese appetizers, and sauerkraut balls.
10. Jimmie's Ladder 11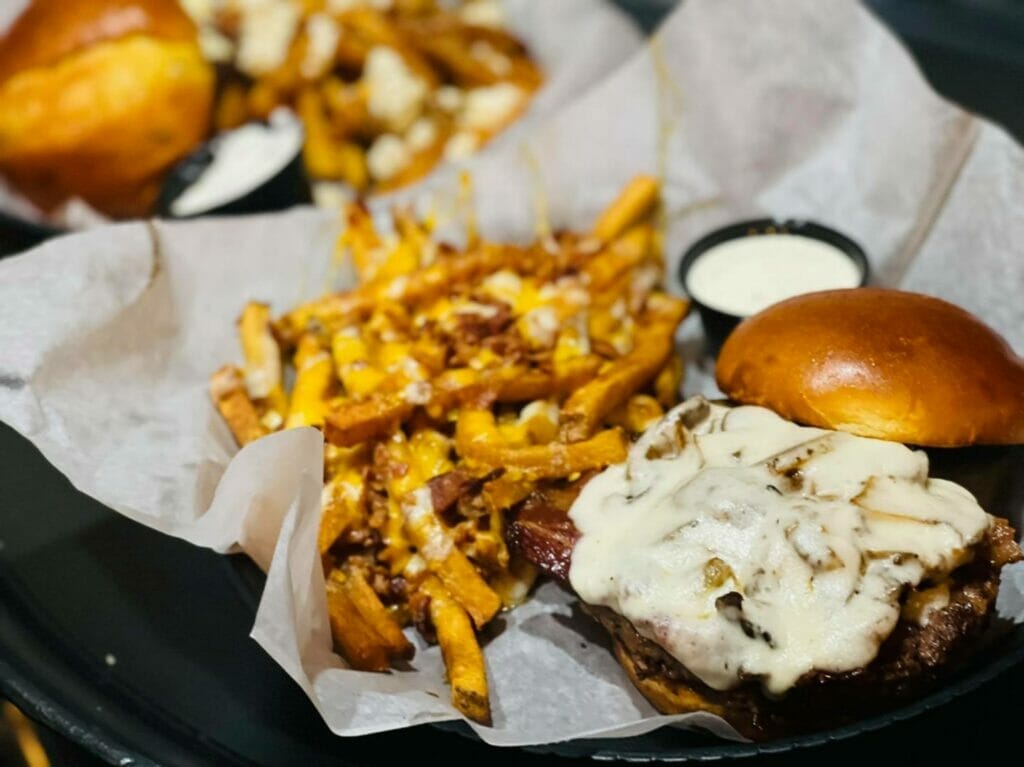 Jimmie's Ladder 11 has a pretty interesting backstory.
This family-owned restaurant is present in a restored 1892 lighthouse that opened on 11/11/11!
Thanks to the interesting décor, the cool atmosphere, and some scrumptious food, you'll have a great time here.
The menu includes dishes like spicy cauliflower bites, momma's meatballs, creole cheesecake, and many different kinds of delicious burgers and sandwiches.
If you go after 5 pm, you'll be able to order their famous entrées, such as Brandell baked ziti, Canadian walleye, and fettuccine Alfredo.
They also have a range of desserts, such as freshly baked cookies, turtle cheesecake, and peanut butter pie.
In addition to lunch and dinner, Jimmie's Ladder 11 stays open till late since it's a popular bar as well.
11. Jay's Seafood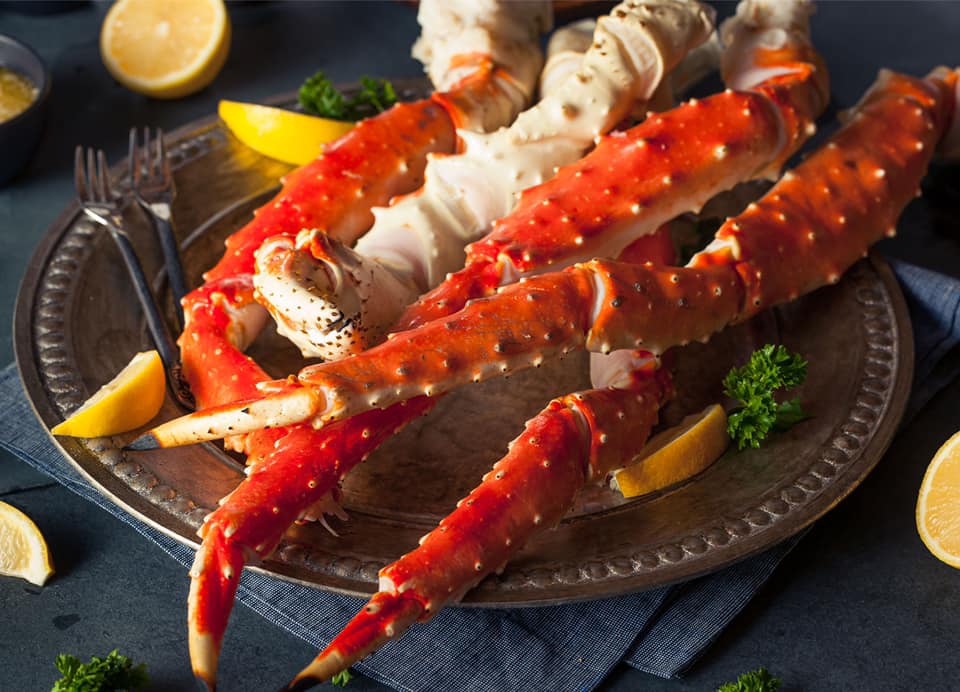 Jay's Seafood has earned the title of the best seafood restaurant in Dayton, and rightfully so.
Open since 1976, the seafood eatery offers high-quality, scrumptious seafood and cocktails in a retro setting.
The restaurant boasts an extensive seafood collection (including shellfish and swordfish) and dishes made with only the freshest ingredients.
Some of their hot-sellers include super meaty crab cakes, clam chowder, and Greek-style swordfish (served with feta, lemon, capers, creamy butter sauce, and tomatoes).
12. Meadowlark Restaurant
Meadowlark Restaurant has the best food in Dayton, and you're guaranteed to come back for a bite over and over!
The interior is pretty nice, too, with colorful artwork and exposed brick walls.
This chef-owned, fine-dining eatery uses high-quality ingredients and has a gourmet take on American cuisine, though there are some globally inspired dishes, too.
Customers have a lot to say about the food here.
They love the pancakes and the bacon, goat cheese, and fried green tomato sandwich with caper mayo and lettuce.
Other recommendations include burgers, house-made pickles and cornbread, and fluffy mashed potatoes.
After a hearty meal, you can wash it all down with a wine, craft brew, or cocktail from their wide collection.
13. Oakwood Club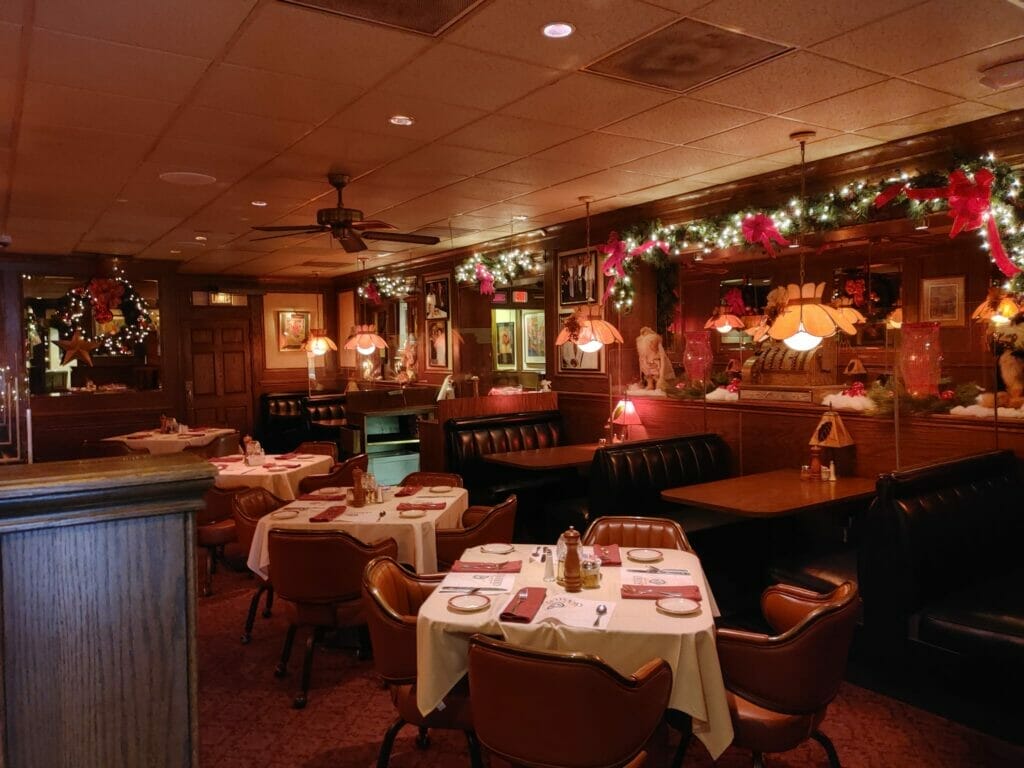 The Oakwood Club has been the go-to restaurant for many in the Oakwood neighborhood since 1962.
This family-owned fine-dining seafood and steak restaurant has a cozy atmosphere, making it a great spot for an evening with friends and a romantic meal with your partner.
As you might expect, the eatery offers classic American dishes such as pasta, seafood dishes, hand-cut steaks, and a list of some impressive specialties.
But perhaps what calls out to the people most is the 21-day-aged certified Angus beef and the freshest seafood that's shipped from Florida.
According to customers, their beef stroganoff made with beef tenderloin in mushroom sauce and sour cream served with egg noodles is a must-try.
And, of course, they have an extensive wine list, so you can find something that suits your taste!
14. Carillon Brewing Company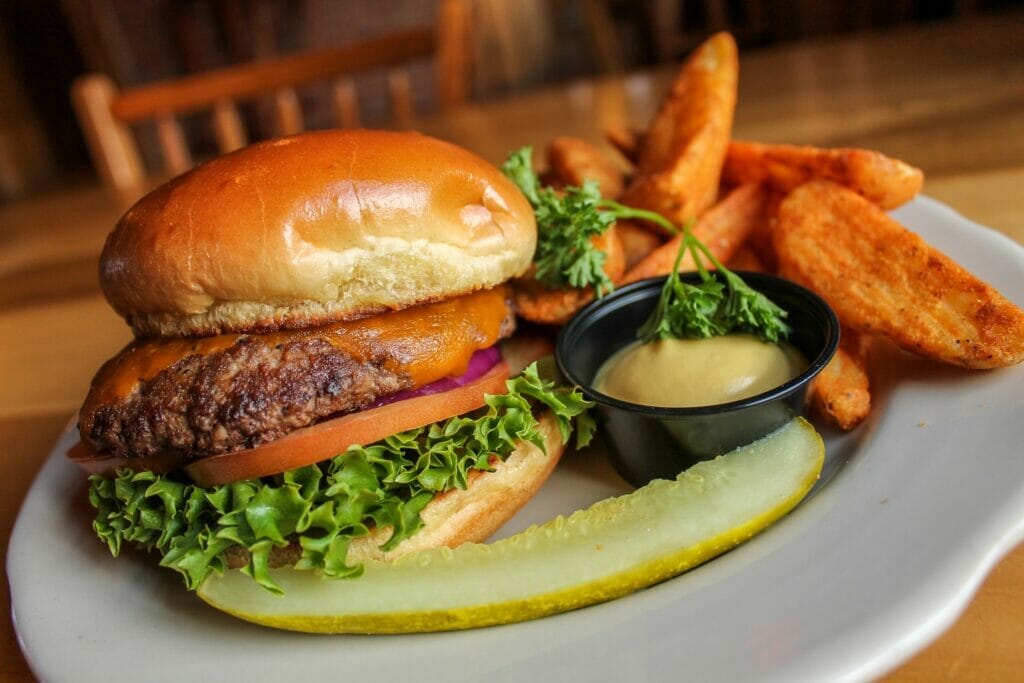 The Carillon Brewing Company promises a dining experience like no other.
The pub, taproom, and brewery is situated in an 1850s-era museum and features historic oak barrels and original machinery with an explanation of the history and science of beer brewing.
To further stay with the theme and pay homage to the original pioneers of beer brewing and Dayton's immigrant culture, the waitstaff dresses in 19th-century English, Irish, and German outfits.
The eatery serves American and German pub fare to go along with its rotating list of seasonal beers that are brewed on-site.
We recommend starting off with a German soft pretzel with mustard and beer cheese and ginger pale ale, followed by the Wurst platter served with potato salad.
Wash those down with a wine, craft beer, or lager of your choice!
15. Table 33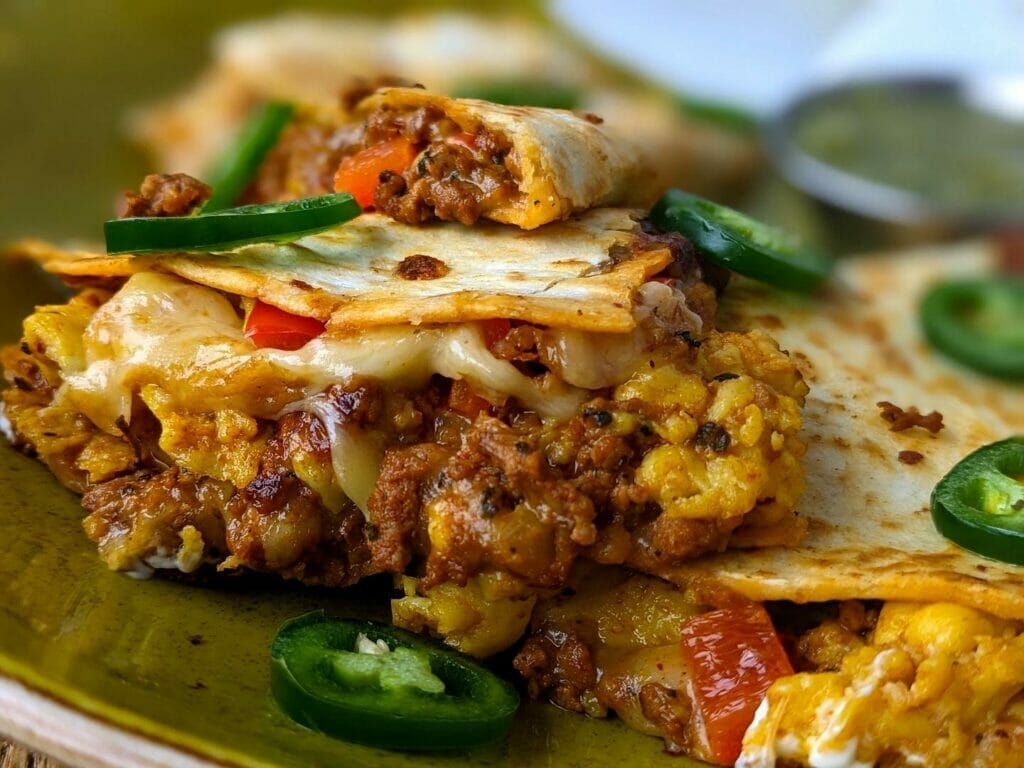 Table 33 is a casual café and restaurant with an impressive breakfast, lunch, and dinner menu.
For breakfast, you can opt for classic breakfast items like chicken and waffles and French toast or reimagined dishes like spring pancakes.
On the lunch menu, you'll find items like soups, salads, un-beet-able burgers, club 33, and veggie bowls.
Meanwhile, dinner items also include pan-seared Faroe island salmon and braised short ribs.
And before you leave, don't forget to try some of their freshly baked goods, including nana chip muffins, seasonal pies, carrot cake, and cinnamon rolls.
Another Dayton staple is Franco's, which has been around since 1976.
It's an Italian restaurant that specializes in pasta.
People absolutely love their "World Famoso" spaghetti, but you can also try alla parmigiana, pasta balsamico, antipasto, and calamari.
And if none of these tickle your fancy, you can just go for their 'build your own pasta' where you can choose your favorite proteins, toppings, pasta noodles, and sauce.
17. Bonefish Grill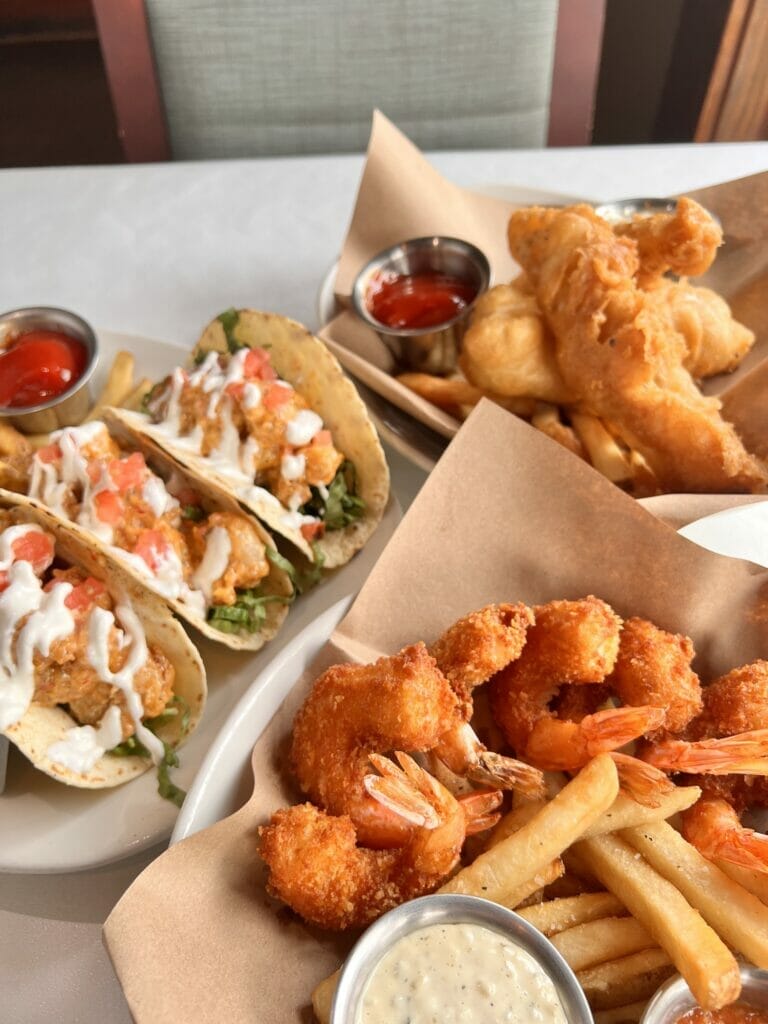 With locations all around the country, Bonefish Grill is a famous seafood restaurant and is one of Dayton's best restaurants.
With a modern, fashionable lounge and a bustling atmosphere, you'll love eating here.
Their seafood menu isn't just vast—fresh catch is shipped daily from all around the world. Plus, people love their happy hour menu and cocktail lounge.
And to make sure everyone has a grand time, they also have a kid's menu!
If you're looking for recommendations, try out their corn chowder (served with bacon and lump crab) followed by wood-fired Chilean sea bass in lemon-caper butter.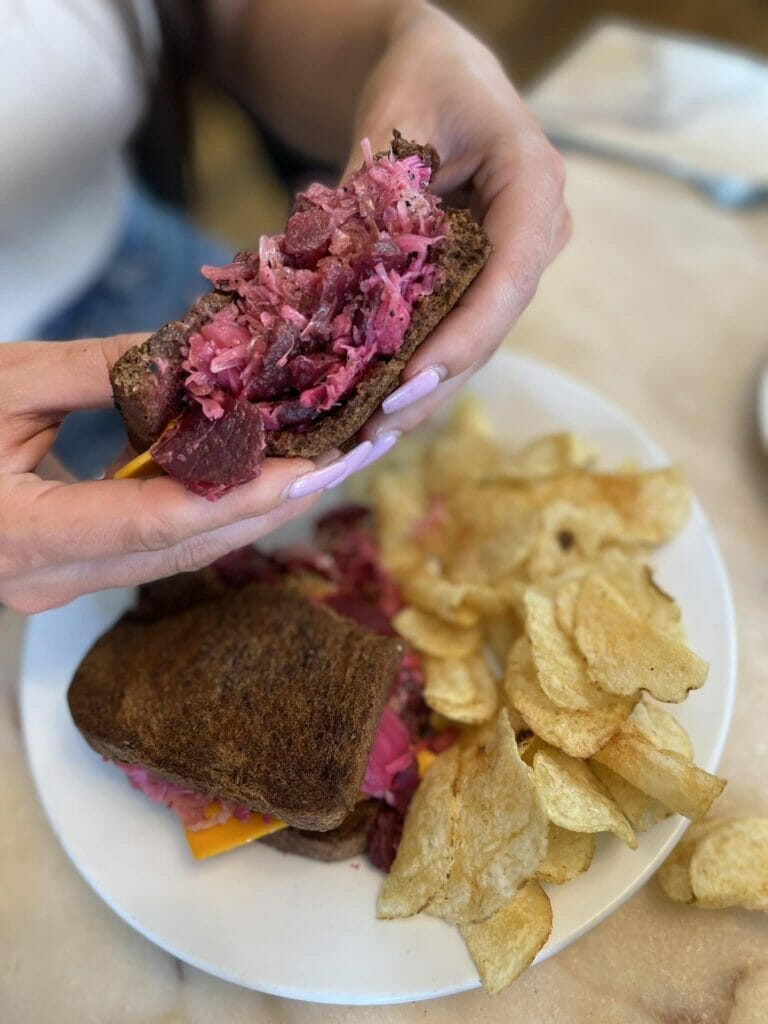 Butter café specializes in breakfast and lunch, and they have an impressive list of options.
Some famous breakfast dishes include classic breakfast combos, cinnamon French toast crunch, jelly donut pancakes, tomato bacon avo omelet, and chai tea French toast.
Meanwhile, for lunch, make sure you try the vegan impossible beef burger, bacon BBQ burger, and the jack fruit Ruben.
Vegans can also find lots of options here, even though the restaurant isn't strictly vegan.
Hey, foodies! Want more of our city food guides? Check these out!
Get the All-American Travel Secrets!
Don't miss out on America's hidden gems!