Klamath Falls is in the southern, central area of Oregon.
It is known as Oregon's City of Sunshine as well as the Gateway to Crater Lake.
It is the hub of all the best things to do near Klamath Falls.
Although the city itself might not be very big, the area surrounding Klamath Falls is known for its beautiful scenery, active outdoor lifestyle and as a great place to start off when visiting all that Southern Oregon and Northern California have to offer.
The original name of the city was Linkville, a small outpost settled by George Nurse in 1867 at the junction of the Link River and Lake Ewauna.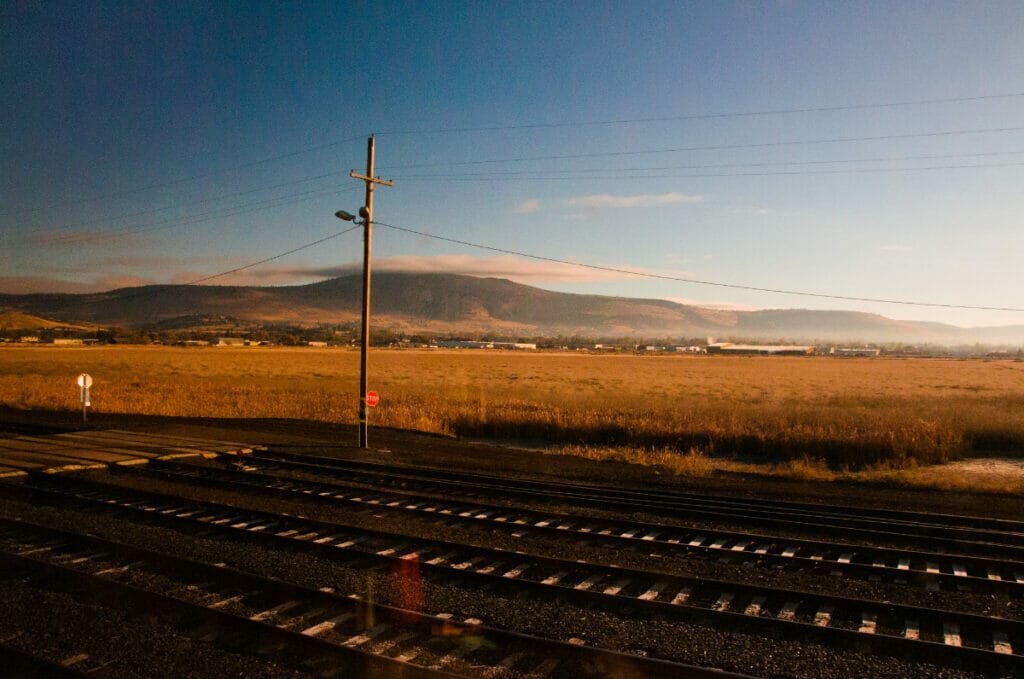 It was later named after the native population of the surrounding area, the Klamath people.
And yes!
There are actually water falls in Klamath Falls, although they are really the Link River Falls and are located along the Link River Nature Trail.
So, visit Klamath Falls to enjoy some outdoor activities, relax with beautiful scenery and enjoy the small-town atmosphere of this gem of Southern Oregon.
What to Bring to Klamath Falls
If you're not used to the Oregon climate, here are just a few suggestions of what to pack for Walla Walla!
Getting around Klamath Falls
Don't forget that it's much easier to see Klamath Falls by car so you can get around on your own.
Rental cars are perfect if you're flying into the state.
We recommend using Discover Cars price comparison to find the cheapest deals.
Hey! Want more locally-approved Oregon guides? Check these out!
1. Explore Native History and Western Art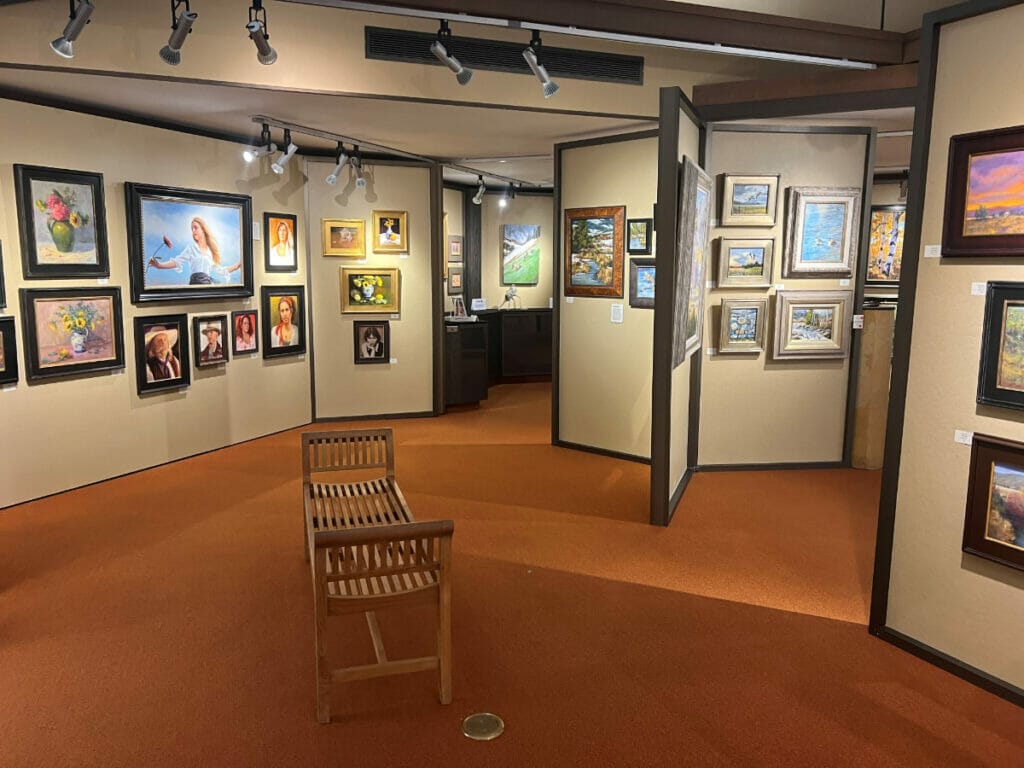 The Favell Museum houses an incredible representation of this area and its people.
As you explore this museum, you'll find over 100,000 Native American artifacts and Western Art highlighting the lives of the indigenous people as well as the settlers that made this region home during the Western Movement.
You'll also find artifacts from native people throughout other areas of North and South America.
The museum contains one of the largest collections of arrowheads in the country in addition to obsidian knives, ancient tools, native clothing, beads, baskets pottery and more.
Marvel at the many dioramas depicting the lives of various native cultures.
One of the most unique and popular artifacts to see, is a stunning arrowhead made of fire opal, a gem local to Southern Oregon and Northern California.
Stop to study the vast collection of contemporary Western paintings and sculptures by such renowned artist as Charles Russell.
The Favell Museum also contains the world's largest collection of miniature firearms.
Hours are Tuesday through Saturday, 10am to 5pm.
Closed on Sunday and Monday.
Admission costs $10 for adults, $9 for seniors, veterans and students, $5 for children 6 to 16. Children under age 6 are free.
A $25 Family admission is available for two adults and two children.
2. Experience life as a settler
The Baldwin Hotel Museum is a fantastic display of local history by settlers in Linkville/Klamath Falls and is always rated high on the list of things to see in Klamath Falls.
Housed in a former hotel, originally built as a hardware store in 1905, the museum contains 40 rooms of antiques, set up to depict life in the late 1800's and early 1900's.
The museum offers a step back in time and introduces visitors to sporting in the region, childcare, fashion, laundry, cooking, music, shopping, health care and entertainment during the turn of the century when the area was becoming more popular with western settlers.
Hours are 10am to 4pm, Wednesday through Saturday – Memorial Day through Labor Day weekend.
3. Enjoy the small town feel of Downtown Klamath Falls
If you're in the mood for some shopping and a bite to eat, visit Downtown Klamath Falls.
Klamath Falls offers a variety of boutique shopping experiences.
Whether you want to try your hand at beading at C & GG Beads Inc. and Indigo Beads or simply enjoy the relaxing scents at the Cranberry Station Soap Company, this downtown area has something for everyone.
Antiques, clothing, outdoor equipment, crafts and more can call be found around the Klamath Falls area.
Along Route 97 through the heart of the city, you'll find numerous restaurants with something for every taste.
Try Girasol Family Mexican Restaurant & Cantina or El Palacio for some Mexian-American fare.
If a great breakfast is what you're searching for, the Klamath Grill offers all your favorites including fluffy waffles and pancakes, several styles of eggs benedict and good ol' bacon and eggs or even steak and eggs for a heartier option.
Fuel up for your adventures outdoors.
If unique pizza toppings and local brews are more your style, stop by Rodeos Pizza and Saladeria.
Rodeos only uses the freshest ingredients in its endless selections of pizza and salads.
4. Markets and Festivals
The Klamath Falls Market is open on Saturdays between June and late October, 9am to 1pm.
Come out and find the best local produce, crafts and prepared foods the area has to offer.
Local musicians also entertain shoppers in this open-air market.
One of the best low-key Klamath Falls activities for the whole family to enjoy.
During the summer, the downtown Klamath Falls area also offers the Third Thursday Festival in June, July and August from 6pm to 9pm.
Vendors of all sorts offer shopping opportunities and information on local services and activities.
Music is available on three stages scattered around the streets turned pedestrian friendly zones.
5. Dig for opals!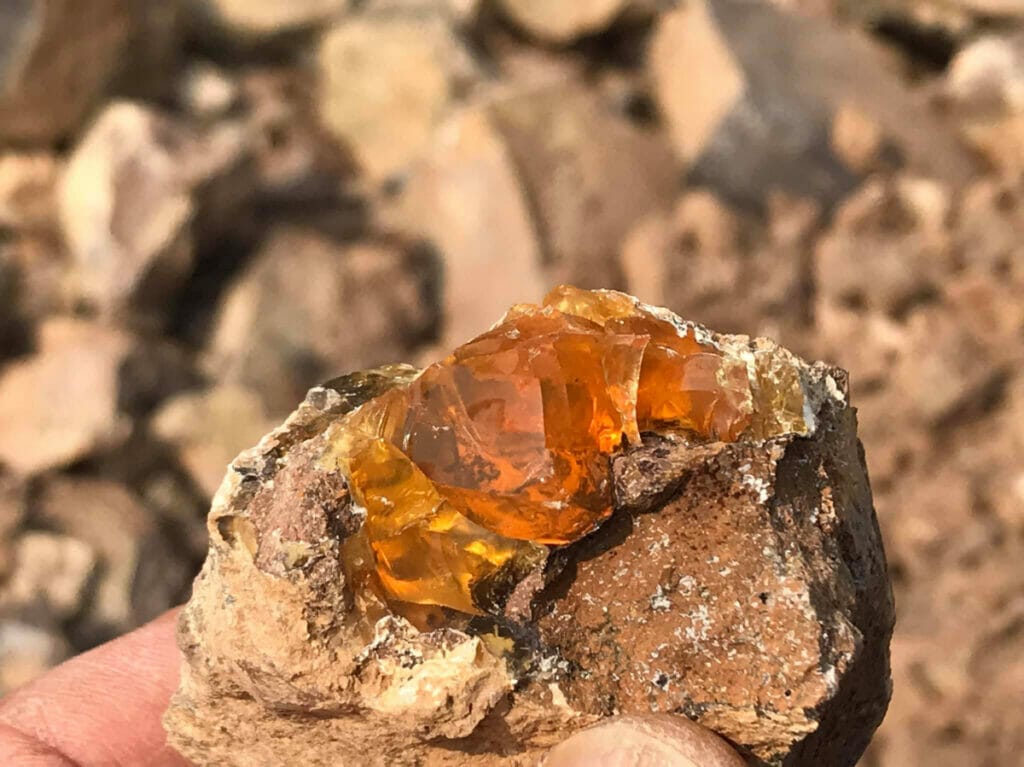 Now that you've marveled at the fire opal arrowhead at the Favell Museum, you may be inspired to find your own Oregon Fire Opal!
The Juniper Ridge Opal Mine is a 60-mile drive east of Klamath Falls and is open by appointment only.
This claim is privately owned, but the public is welcome to dig for a day with permission.
Access is sometimes limited by weather or fire conditions, but an opportunity to dig for this gorgeous gem is worth a try!
To arrange for a day at the Juniper Ridge Opal mine, contact the owners at juniperridgeopal@gmail.com or call (541) 892-7486.
6. Experience a day at Crater Lake National Park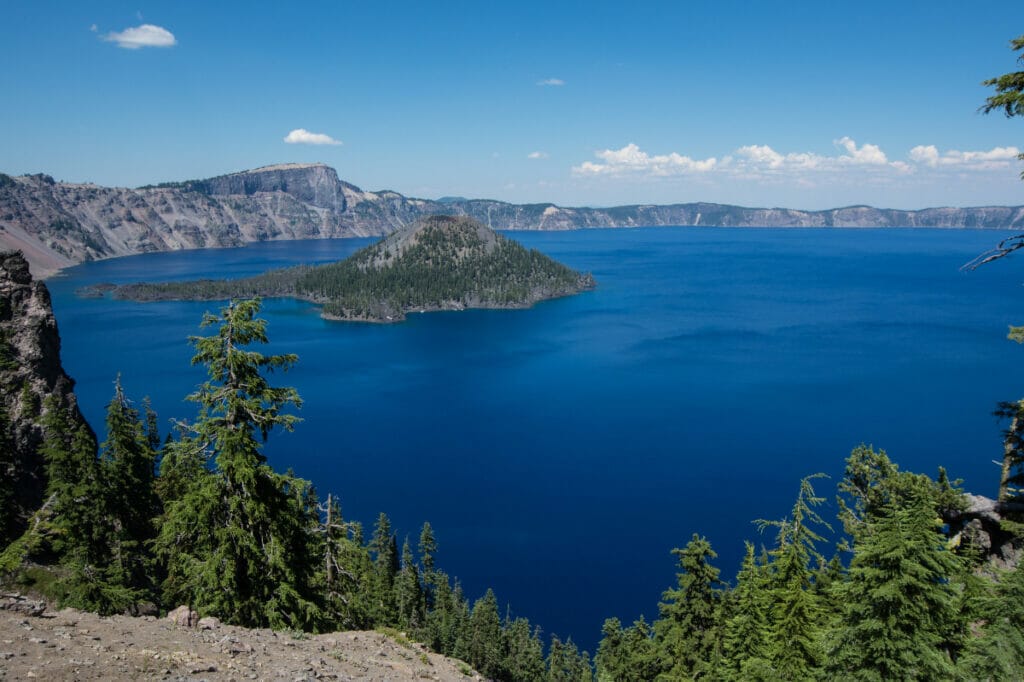 Crater Lake National Park is a 45-minute drive out of Klamath Falls.
It was the 6th addition to America's beautiful National Park system.
It is the result of a lake forming in the vast caldera of Mt. Mazama.
The eruption occurred about 7,700 years ago and was the largest to occur in North America for more than 500,000 years!
The lake is the deepest in the USA and one of the deepest on earth.
Within the lake are two islands: Wizard Island and Phantom Ship.
The Rim Village contains a lodge with accommodations during the summer, shopping, and dining facilities.
Cabins are also available during summer months.
Admission to this National Park is $30 per vehicle (summer) and $20 (winter).
Motorcycles are $25 (summer) and $15 (winter).
Bicycles and pedestrians are $15 per individual for adults.
Children 15 and younger are free.
Annual passes are also available for $55 and include both Crater Lake National Park and Lava Beds National Monument.
National Park passes and some specialized individual passes are available online and at the park entrance.
The Rim Village is also the starting point for the Crater Lake Trolly tour; a two-hour drive around the rim of Crater Lake with a guide to point out the important sights and stops along the way for photographs.
The tours are only offered when the park is open during summer months.
Admission is $36 for adults and children 14 and older, $34 for seniors, $25 for children 6 to 13, free for children under 5 years old.
Another interesting tour is by boat!
Crater Lake Hospitality offers eight daily tours on Crater Lake and two daily shuttles to and from Wizard Island.
Park Rangers offer interesting talks aboard the two-hour boat tours where you will learn more about the geological history of Crater Lake.
Tours are also offered that include a guided hike around Wizard Island or you can simply shuttle to the island and hike around at your leisure.
Don't forget to stop by the Ranger Station for at stamp in your National Parks Passport or if children would like to participate in the Junior Ranger Program.
7. Zip-Lining!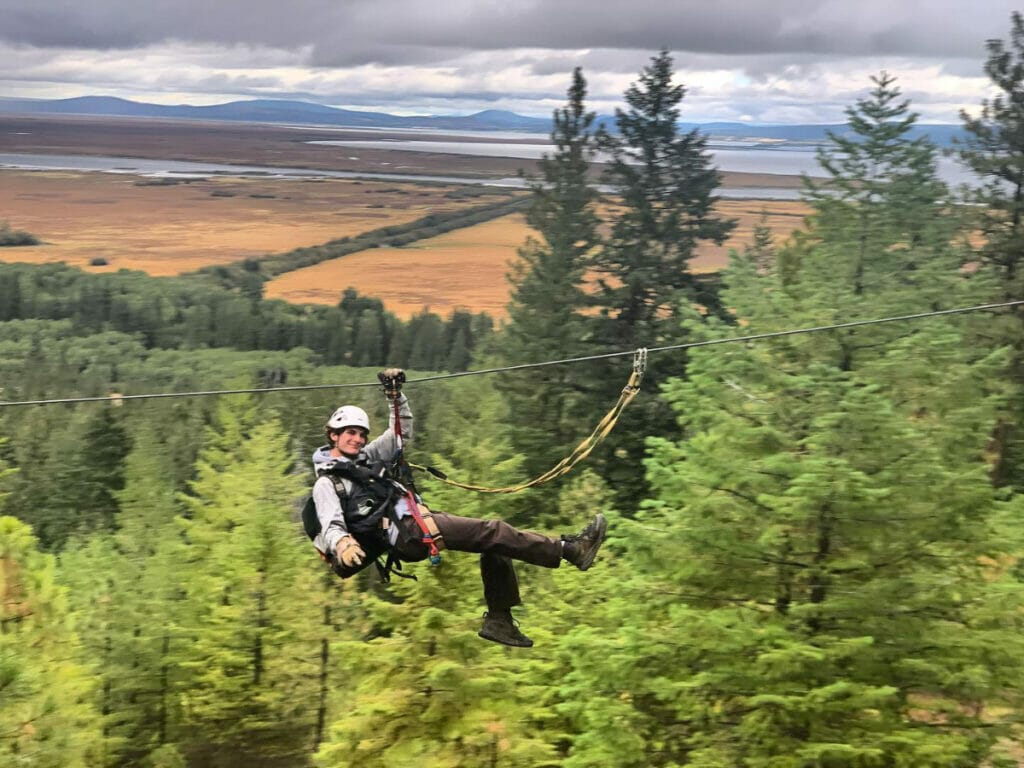 The Crater Lake Zipline is the longest series of lines in Oregon.
The tree-based platforms link the lines covering 1 ½ miles via nine separate cables.
Two of the cables are ¼ miles long, each!
Located just a few miles NW of Klamath Falls, the Crater Lake Zipline is an epic adventure!
The largest adventure line is meant for ages 10 and up.
It includes 2 suspension bridges and opportunities to rappel from the trees.
This guided tour offers something for all skill levels.
All tours include a ground school at the beginning of the tour to learn how to use the hand brake, sit in the harness and other useful techniques to make your ride safe and fun.
Tours last 2-3 hours in addition to the preparation on the ground.
The cost is $115 per person.
Weight limit is 70-250 pounds and participants must be in good health.
For younger adventurers, the Sasquatch Hollow Kid's Zipline is available for children age 5 to 12, although anyone under 66 inches and 175 pounds is welcome to try it out.
This 90-mintue challenge contains 4 ziplines, a rolling rapids bridge and a rope web to climb.
The cost for this course is $50.
Participants must be able to reach 46 inches and can weight no more than 175 pounds.
Combination packages are available for those who want to zipline and kayak along Malone Springs.
Or find your inner lumberjack at their outdoor axe throwing range.
There are eight lanes plus everyone can enjoy a drink or food from Sassy's Kitchen, located onsite.
8. Visit ancient lava beds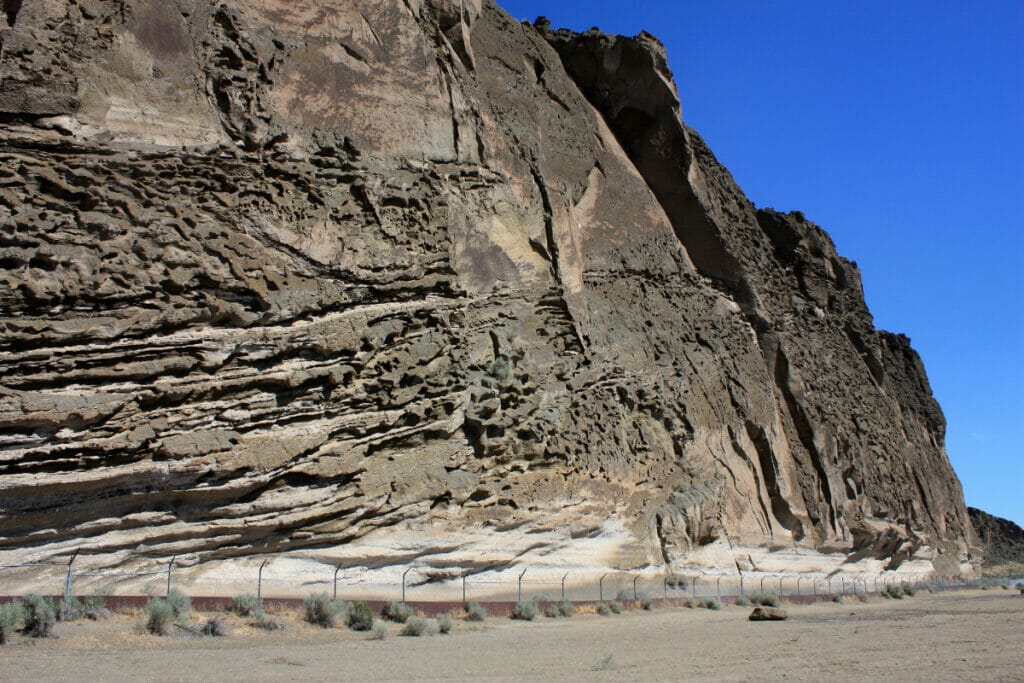 The Lava Beds National Monument is one of the best Klamath Falls attractions, not in Klamath Falls.
The drive is about an hour south of Klamath Falls, into California near Tulelake.
This natural phenomenon has been created by the volcanic eruptions of a shield volcano on Medicine Lake.
A shield volcano is a wide, domed volcano with a gentle slope.
The rugged landscape contains more than 800 caves, Native American rock art, battlefields and campsites.
Explore the lava tubes – 800 pipe-like caves made by rushing magma, thousands of years ago.
20 of the caves are available for exploration along Cave Loop Road.
You may obtain a hard hat and head lamp at the visitor's center and it's highly recommended that you wear sturdy footwear and are in good health as there is quite a bit of climbing involved in the exploration of these lava tubes.
Although the actual grounds of Lava Beds National Monument are always open to visitors, the visitor's center is open daily 9:30am to 4:30pm.
Be aware that winter snows can temporarily close park roads until they are plowed.
The entrance fee is $25 per vehicle and is good for up to seven days.
For people on foot, bicycle or horseback, the fee is $15 for seven days.
Motorcycles are $20 for seven days.
Various passes are available online or at the gate.
Campsites are available for $10 per site, per night
9. Trails closer to Klamath Falls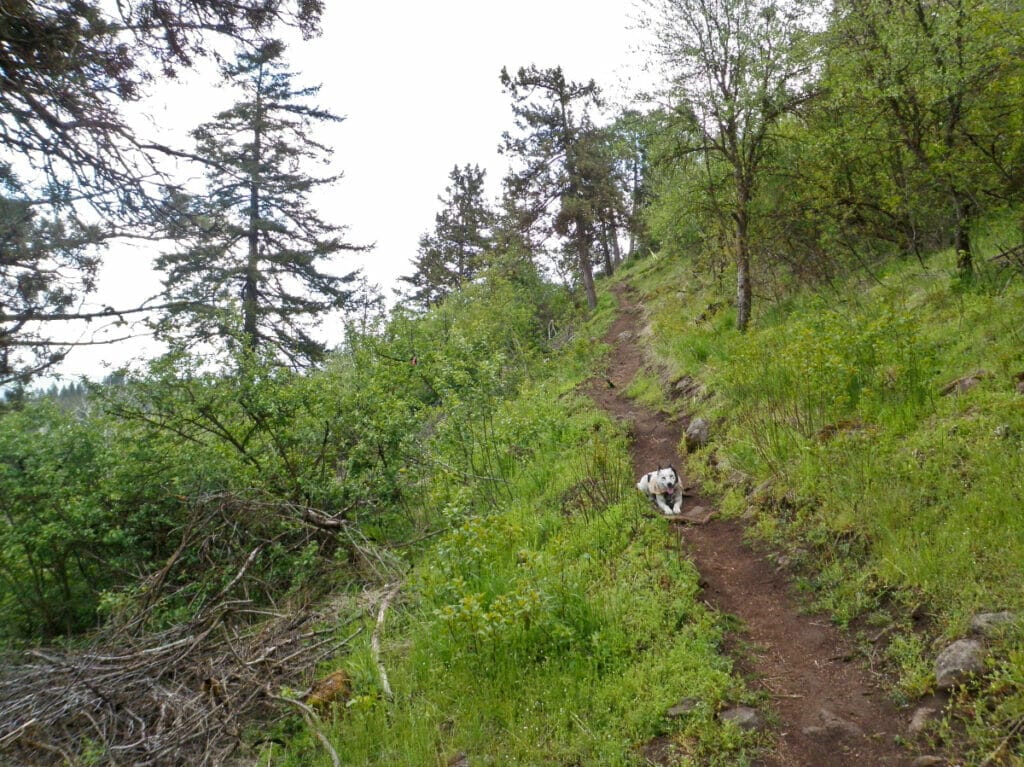 Of all the Klamath Falls things to do, most people come for the outdoor activities.
Several trail systems are located around the city and the Upper Klamath Lake area.
The Link River Trail is a 1.5-mile trail from Putnam's Point on Upper Klamath Lake to Downtown Klamath Falls.
The trail follows the Link River on an easy to access trail with opportunities to view many species of birds and other wildlife.
If you're looking for something a bit longer, The OC and E Woods Line State Trail starts in Downtown Klamath Falls and follows 109 miles of converted rail lines.
The first 7.5 miles are paved and then continue as a dirt path.
10. Enjoy a city park with wild views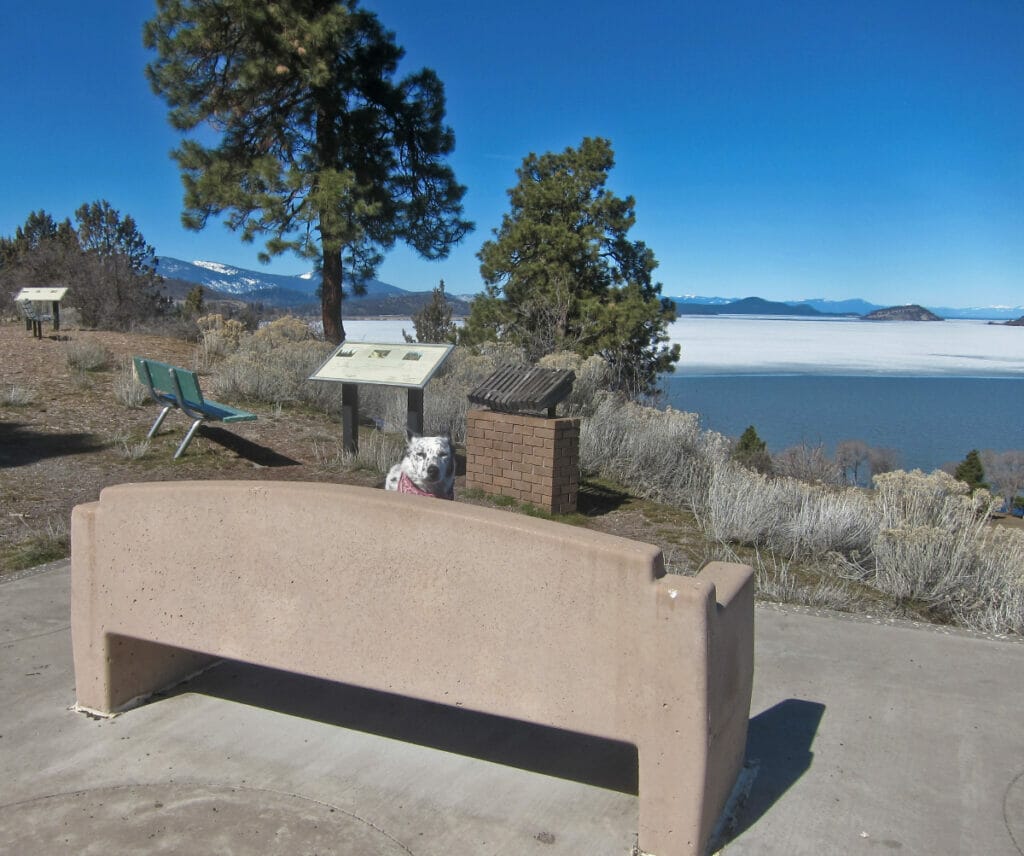 Moore Park is located on the south shore of Upper Klamath Lake.
A network of hiking, running and biking trails connect to the popular Link Trail.
Moore Park also has great places for picnicking, playgrounds, a nine-hole disc golf course, pickleball and tennis courts.
Make it a day and take the family out for some fun in the sun at Moore Park.
11. Learn about animal rehabilitation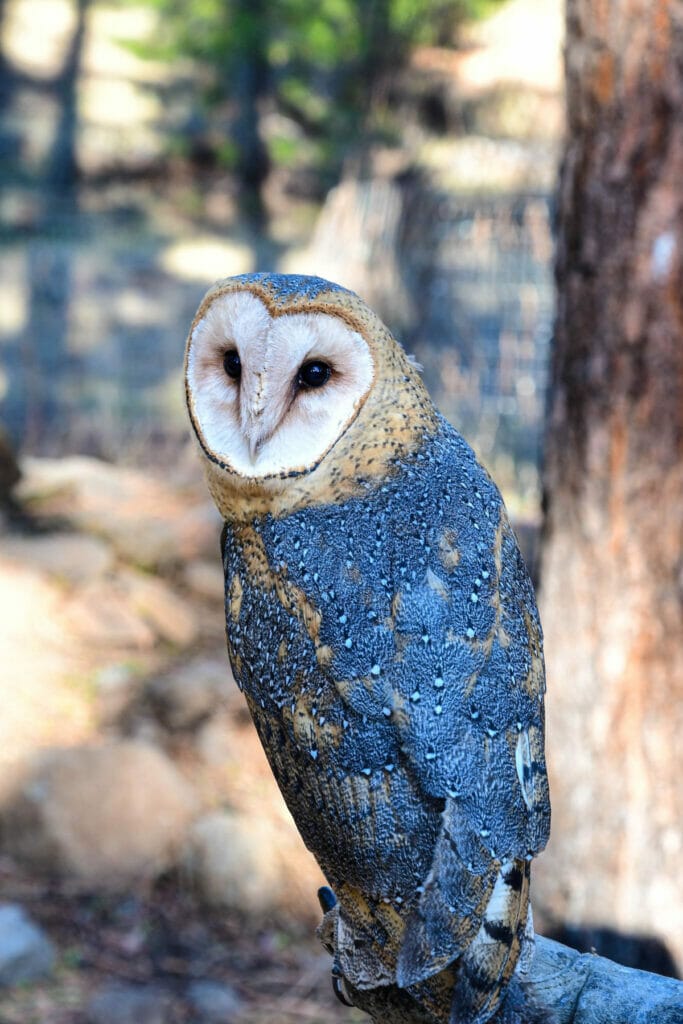 The Badger Run Wildlife Rehab Center is a 20-minute drive from Klamath Falls.
The center houses rehabilitated, orphaned and injured animals, focusing on birds of prey.
They offer lifelong care to several "Animal Ambassadors" who cannot be released back into the wild, but help with education at the center, including Pippa the barn owl.
Call ahead for a tour by appointment only.
12. Attend an airshow!
Every summer, Kingsley Field offers the community a chance to enjoy an exhilarating show of aeronautical marvels.
The airfield is home to the premiere F-15C training squadron for the US Air National Guard who demonstrate their air capabilities during the annual show.
The event is hosted by the 173rd Fighter Wing and is referred to as the "Sentry Eagle Open House".
Many other ariel demonstrations can be enjoyed throughout the day as well as static displays, flightline operations, vendors and recruiters.
Bring your folding chairs, a hat and some sunscreen and experience some fast fun from the skies above!
13. Bird watching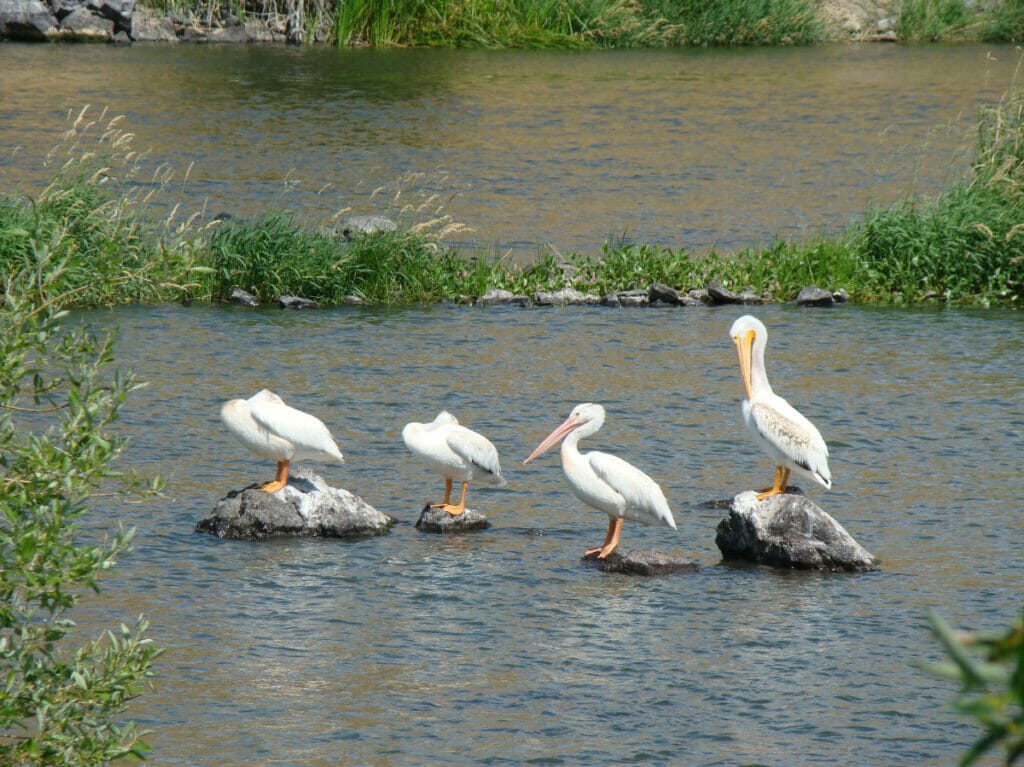 The Klamath Falls region has over 47 birding locations with over 350 species of birds to spot among its local mountains and marshes.
Join the Meet Me in Klamath fish and wildlife tour to find the best birding locations with fellow bird watching enthusiasts.
Or, available online, is the Klamath Basin Birding Trail Map.
Bring your binoculars and prepare to be amazed by the variety of wildlife abundant in the area.
14. Try canoeing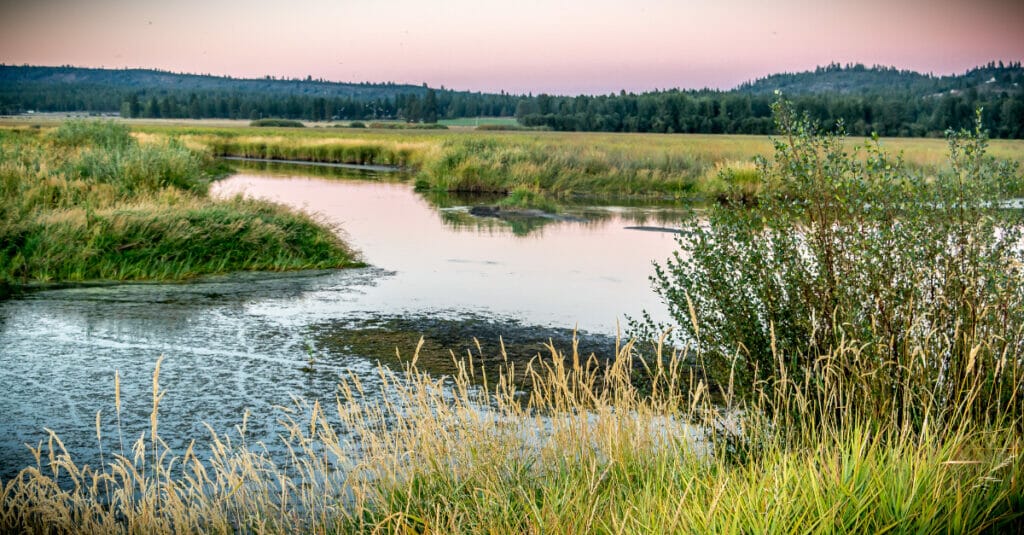 The Upper Klamath Canoe Trail offers a well-marked series of waterways along Upper Klamath Lake.
The 9.5-mile journey includes Recreation Creek, Crystal Creek, Wocus Cut and Malone Springs.
Canoes, kayaks and row boats are all welcome along each of these waterways.
Join a group tour or explore at your own pace to catch a glimpse of the wildlife and beautiful lake views.
Roe Outfitters provides equipment for all your outdoor Klamath Falls activities.
They also offer several guided tours along the waterways of the Upper Klamath Canoe Trail.
15. Try skateboarding or maybe just watch!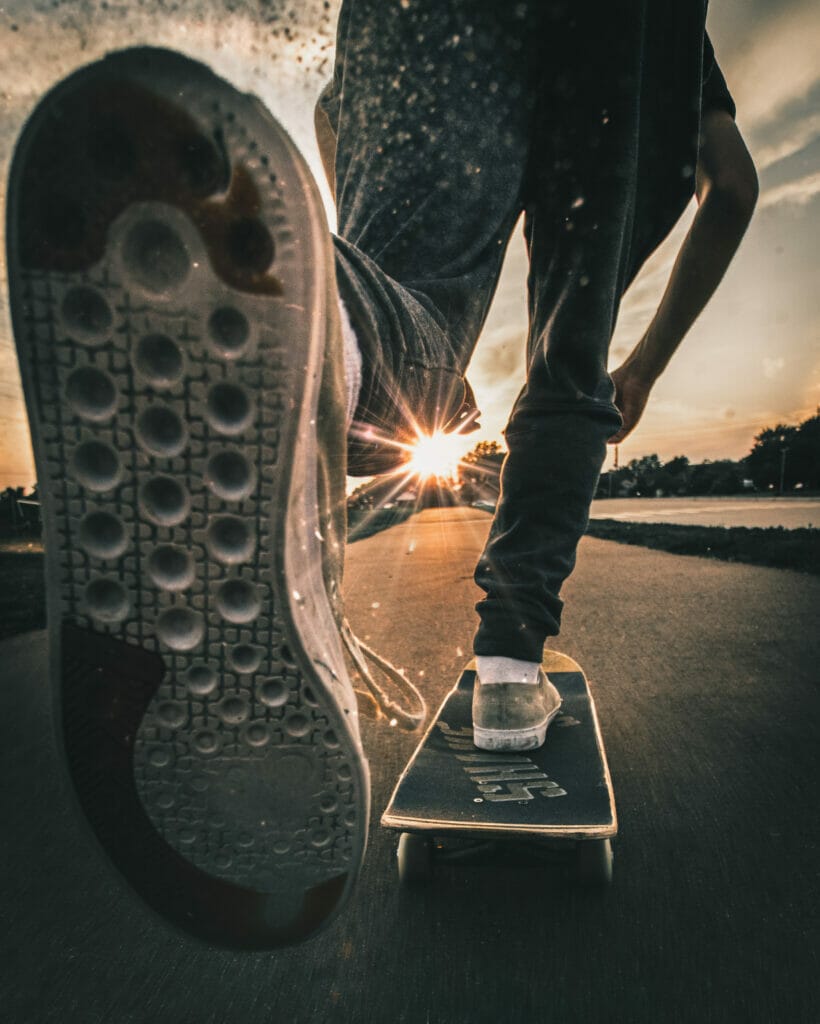 The Klamath Falls Skate Park is located at Steen's Sports Park.
Drop in at this 22,000 square foot skate park designed for ultimate tricks and shredding. Helmets are required for all ages.
16. Tee of at a fantastic golf course and relax at a resort spa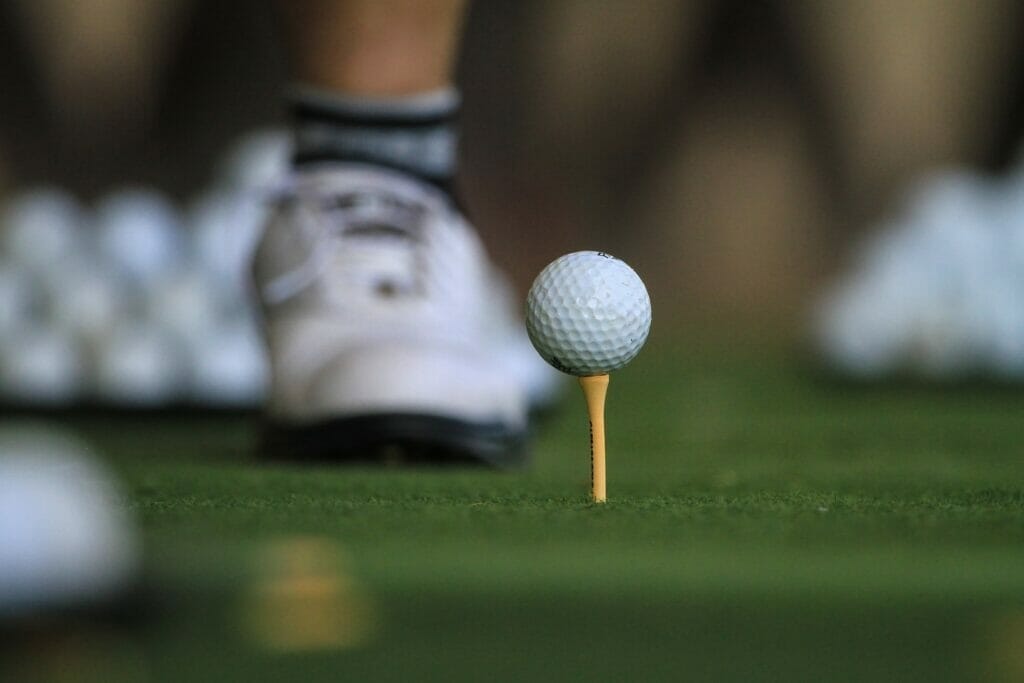 The Running Y Ranch Golf Course at the Running Y Ranch Resort is the only Arnold Palmer designed golf course in Oregon.
Voted by Golf Digest as one of "America's 100 Greatest Public Golf Courses".
Situated on 3,600 acres of wilderness, the resort, itself, is open all year round and offers everything from white water rafting to snowshoeing.
The resort also offers a full-service spa.
Bring the family and have fun at the miniature golf course with water hazards, sand traps and more!
After a round of golf, enjoy dinner at the family-friendly Ruddy Duck Restaurant.
The main lodge offers upscale accommodations at the Crater Lake Hotel.
17. Catch a play or a concert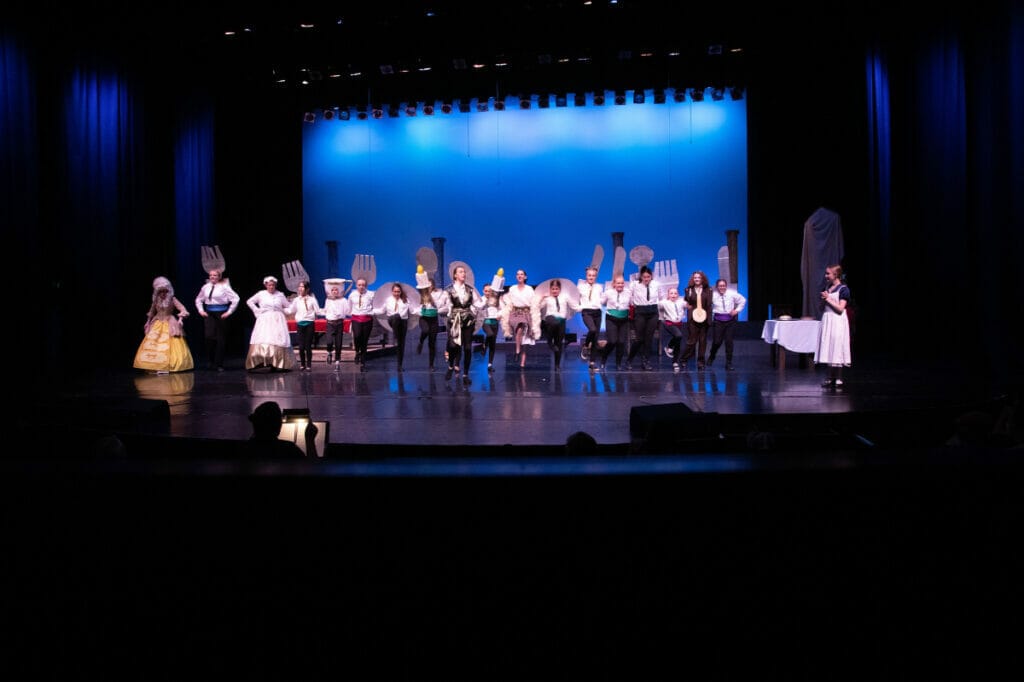 The Ross Ragland Theater and Cultural Center is housed in a renovated 1940's movie theater.
It is now used as a multidisciplinary arts center.
Enjoy a play, a comedy show or a concert in a historical setting.
Backstage tours are combined with a trolley-ride of other historical theater sites in downtown Klamath Falls, throughout the summer months.
Cost is $15 per person for a two-hour tour.
Space is limited.
Pin for later!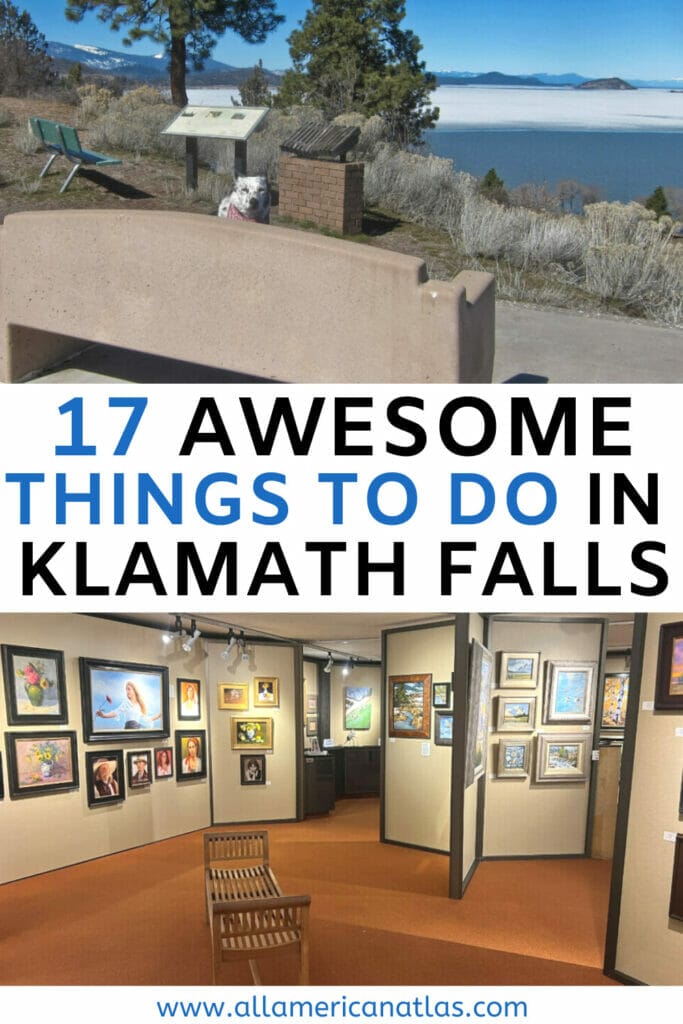 Get the All-American Travel Secrets!
Don't miss out on America's hidden gems!