Located in the center of the state, Little Rock is the capital of Arkansas, with a lovely River that runs through the heart of the twin cities of Little Rock and North Little Rock.
With Arkansas known as "The Natural State" and the city named in 2019 as one of the "Best Places to Live" by "Outdoor Magazine", there are many Little Rock activities for all outdoor enthusiasts and nature lovers.
The Annual "Little Rock Marathon", started in 2003, which by tradition happens the First Weekend of March, attracts participants from all 50 states and also over 15 different countries – Runner's World named it as a "Bucket List Race".
With two universities in Little Rock "University of Arkansas at Little Rock" and the "University of Arkansas for Medical Sciences", as well as more smaller colleges, there is plenty of youthful energy added to the city's abundance of outdoor recreational opportunities, cultural institutions, and Little Rock attractions.
Want more Arkansas guides? Check these out!
Here are 21 top things to do in Little Rock: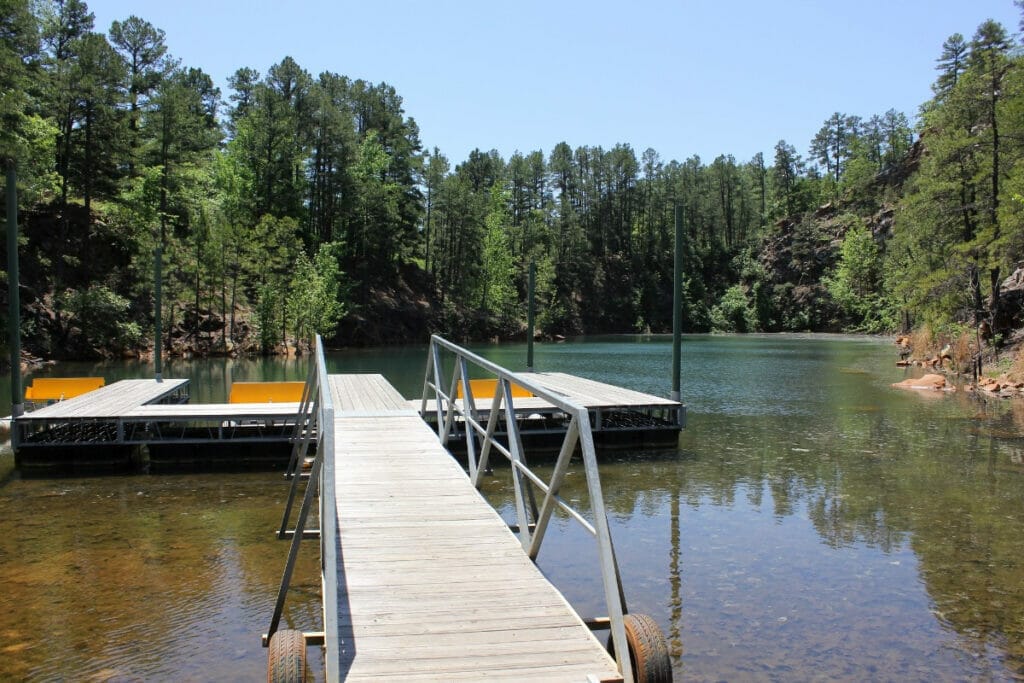 Located west of the capital city, the center of the park is Pinnacle Mountain, and offers outdoor adventures from hiking to the top of the mountain or exploring along the Big and Little Maumelle Rivers, 14 miles of bike trails included within 22 miles of hiking trails, picnicking, the Arboretum, or a reservable pavilion.
Also certified as one of the Trail of Tears National Historic Sites, a witness to the hardships faced by the removal of many Native Americans.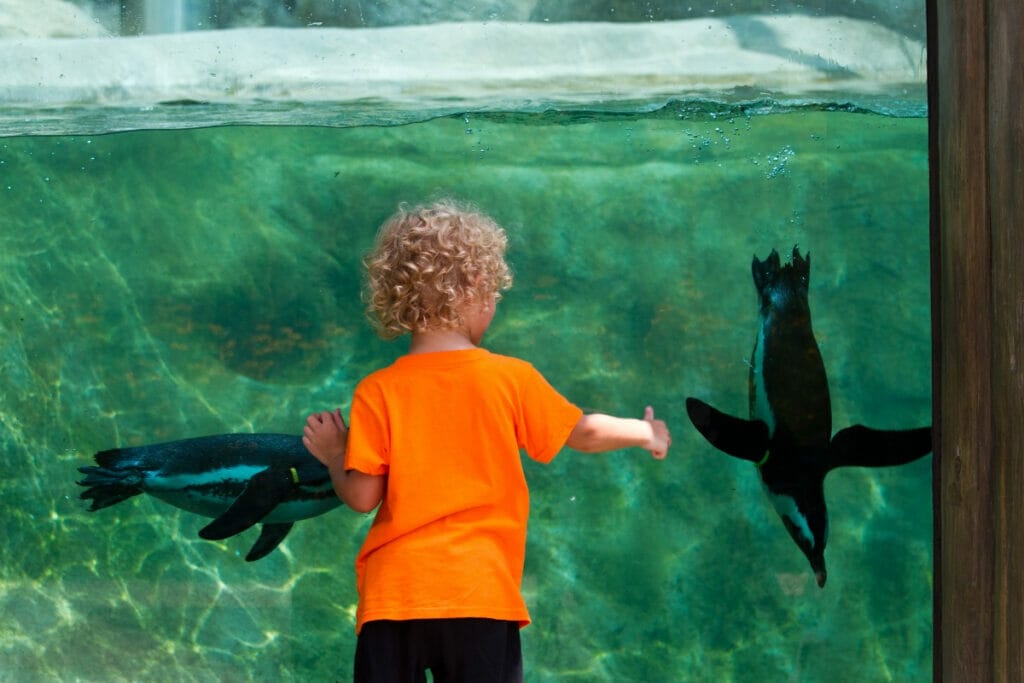 In War Memorial Park, more than 500 animals live in their care, supporting conservation projects since 1926 when it began with just one circus trained bear and an abandoned timber wolf.
Today it is a thriving park with a large variety of animals, a train, a café and snack shack, as well as a gift shop.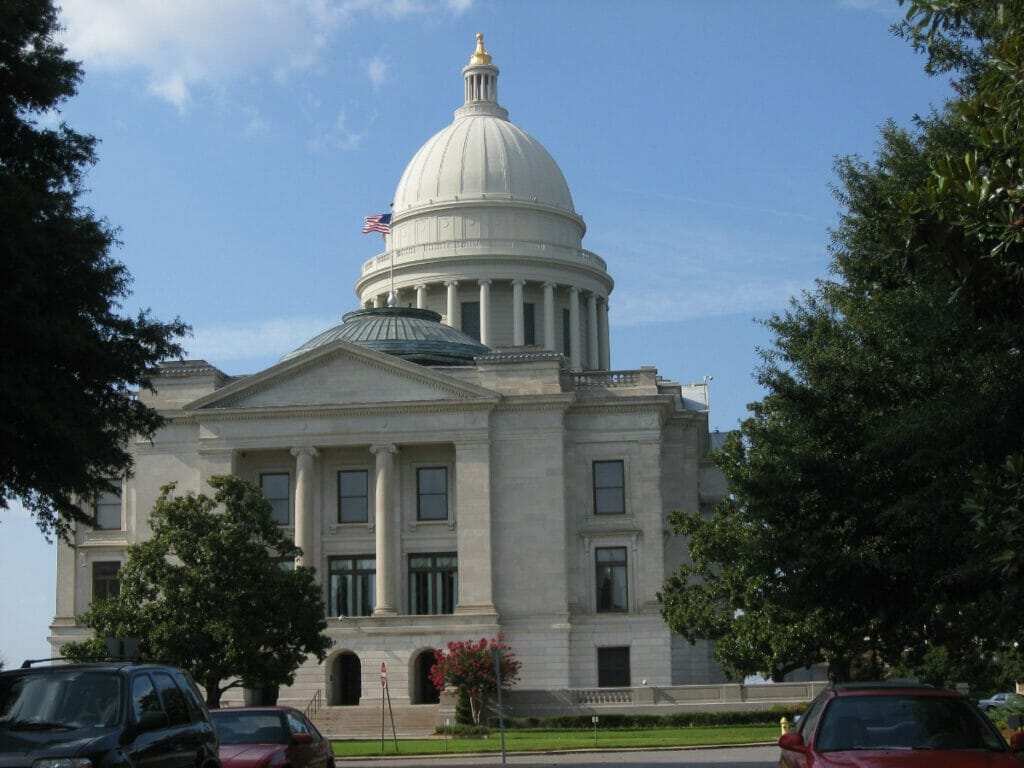 Neo-classical designed in 1899, with many restored interiors, built over 16 years between 1899-1915 as a replica of the US Capitol, and has been used in many movies as a stand in!
The building features Arkansas granite, three chandeliers crafted by Tiffany's of New York, and six bronze doors, while the dome has a 24-karat gold plated cupola – Self-guided tours are available, with a gift shop and café.
The Vietnam Veteran's Memorial is also located on the southeast corner of the grounds, tribute to the over 60,000 Arkansans who served and over 600 who died in service.
One of the top things to do in Little Rock, it offers interactive exhibits remembering the events and the story of the Little Rock Nine who enrolled in the formerly all-white school after the government's decision to eliminate separate systems of education for black and white students following Brown v. Board of Education in 1957.
Still an operating high school, you can visit the Central High School Visitor Center, where guided tours are available, with Free admission and open Tuesday through Saturday.
Don't miss the "Testament: Little Rock Nine Monument", a short walk from the north entrance and at the side of the capitol building, with life-sized bronze sculptures of each student with plaques of their personal quotes.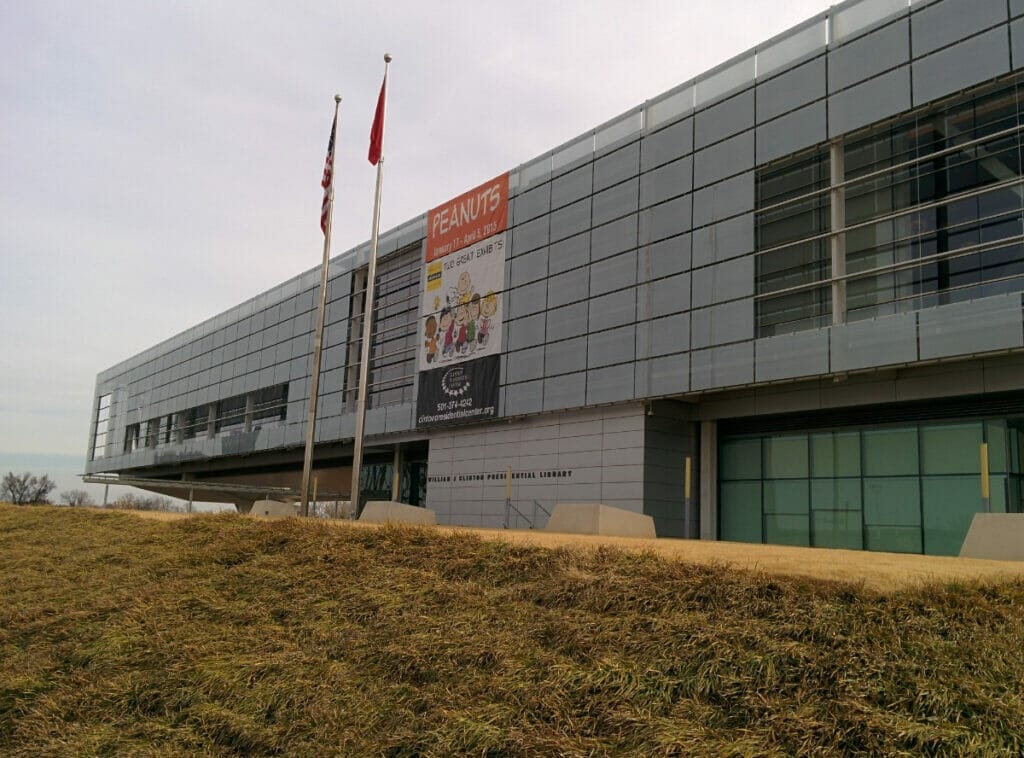 Tribute to Bill Clinton, 42nd president of the United States, with both permanent and temporary exhibitions designed for self-guided exploration, cultural and educational programs, and events.
Includes an upscale restaurant and a museum boutique.
Clinton Presidential Park – A 30-acre city park, including the Bill Clark Wetlands, 13 acres of restored wetlands and a 1,600-foot boardwalk.
Walk over the Clinton Presidential Park Bridge – Serves as a visual representation of President Clinton's "Bridge to the 21st Century".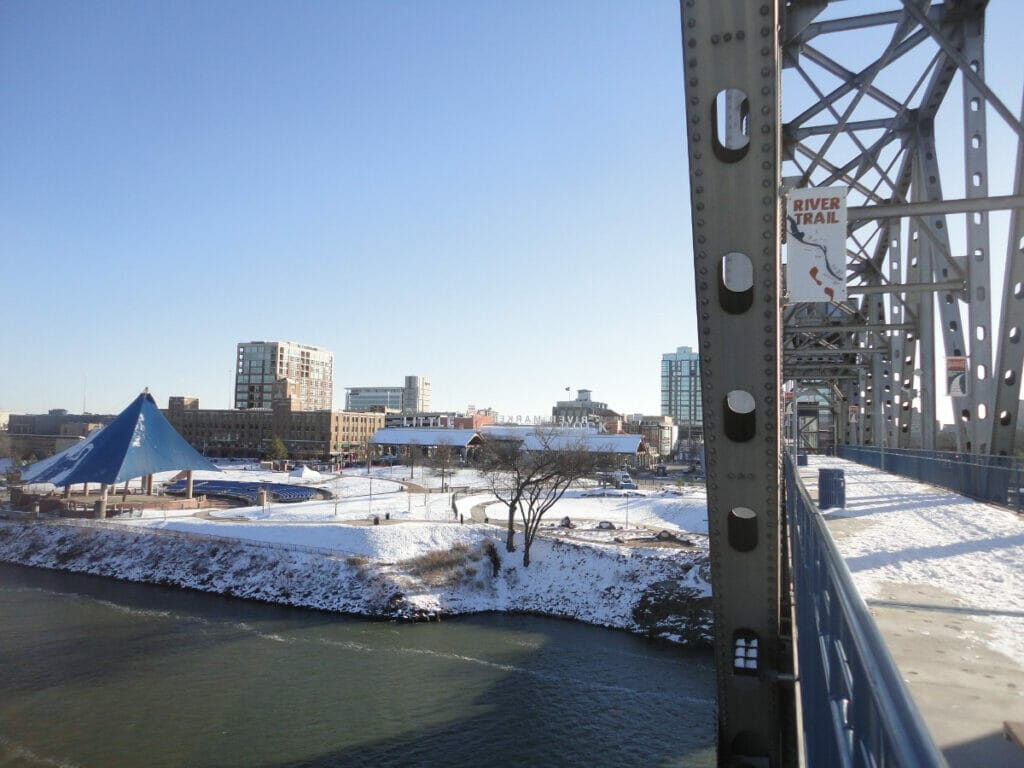 A downtown entertainment area of Flea and Street markets, Piers and Boardwalks, in historic buildings along President Clinton Avenue.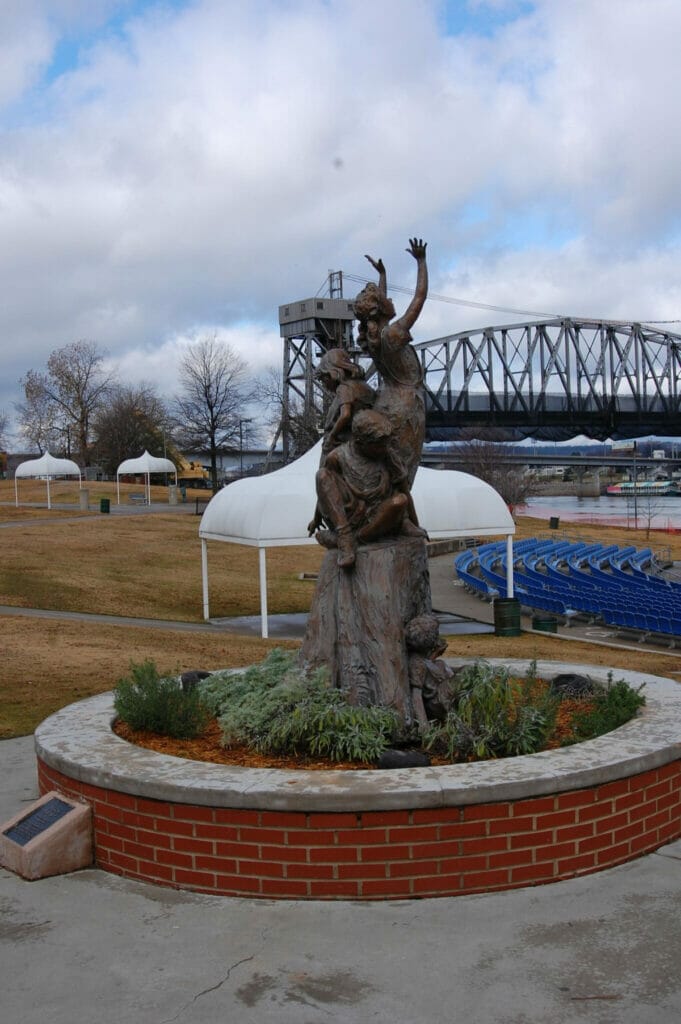 With eleven blocks along the south bank of the Arkansas River, the Park offers 33 acres of city parkland with outdoor events, state history, views, Civil War history, pedestrian and bicycle bridge, a splash park, amphitheater, the Vogel Schwartz Sculpture Garden, and more.
La Petite Roche Plaza – Located by the riverfront in Riverfront Park, French Explorer Jean-Baptiste Benard del la Harpe was crossing the Arkansas River in 1722 when he noticed an area of rocks along the riverbank, and one in particular that he named La Petite Roche, or "Little Rock".
For years, La Petite Roche served as a landmark for travelers, even after an entire city named Arkopolis grew around it, so much so that the city government eventually gave in and renamed the city Little Rock.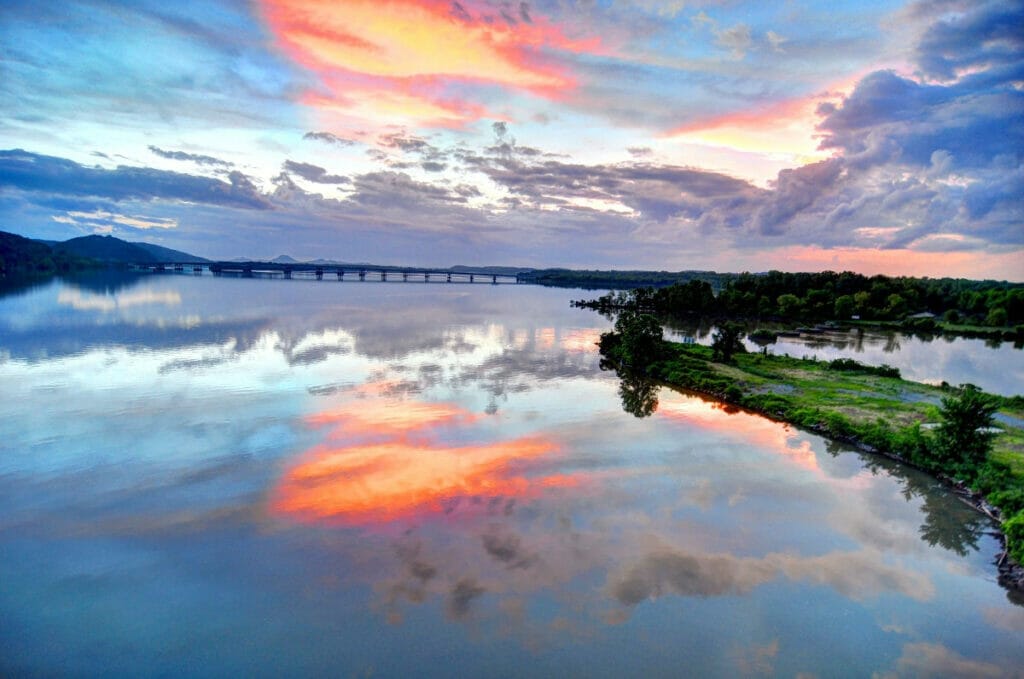 The longest pedestrian/bicycle bridge in the nation, with an expansive 4,226-foot span, 90-feet above the Arkansas River, which connects over 14 miles of scenic riverside trails between Little Rock and North Little Rock, including the Arkansas River Trail.
The bridge has never been used by cars or trucks, sits on top of an active lock and dam over the Arkansas River and provides access to the Clinton Presidential Center, River Market, restaurants, museums and more.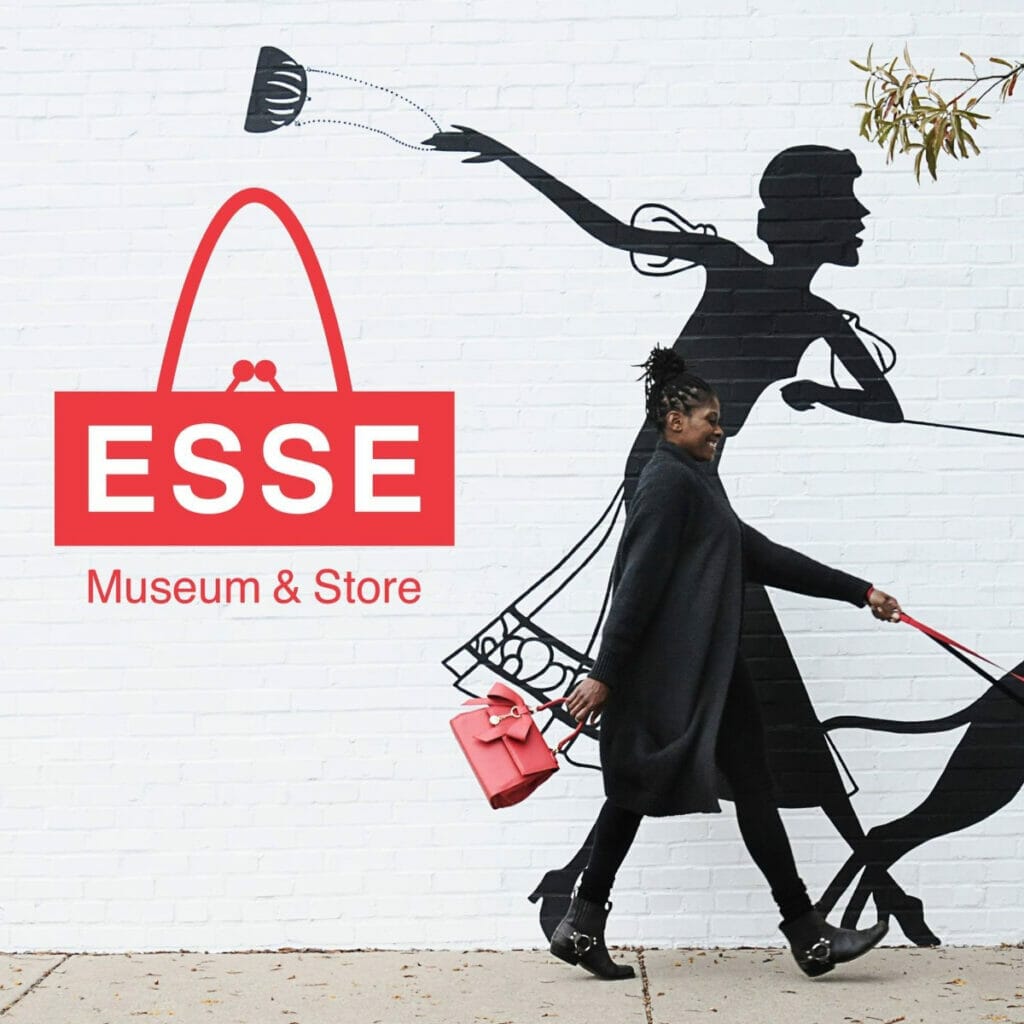 One of only two such museums in the world, the dream of the owner Anita Davis for exploring the combinations of history, art and all things feminine.
ESSE is Latin for "to be", that a purse isn't just a bag to carry things, but an extended part of her personal space, the things that make her "her", illustrating the stories of American women's lives during the 1900s through their handbags and the day-to-day items carried in them.
The museum houses both a permanent exhibit as well as the temporary, which rotate on a quarterly basis, and the store offers something for everyone with a variety of price points.
Opened in 2001 and housed in the last remaining structure of the original Little Rock Arsenal and one of the oldest buildings in the area, the museum commemorates and honors the service of the men and women who have served in the armed forces, through artifacts, uniforms, photos, exhibits and more.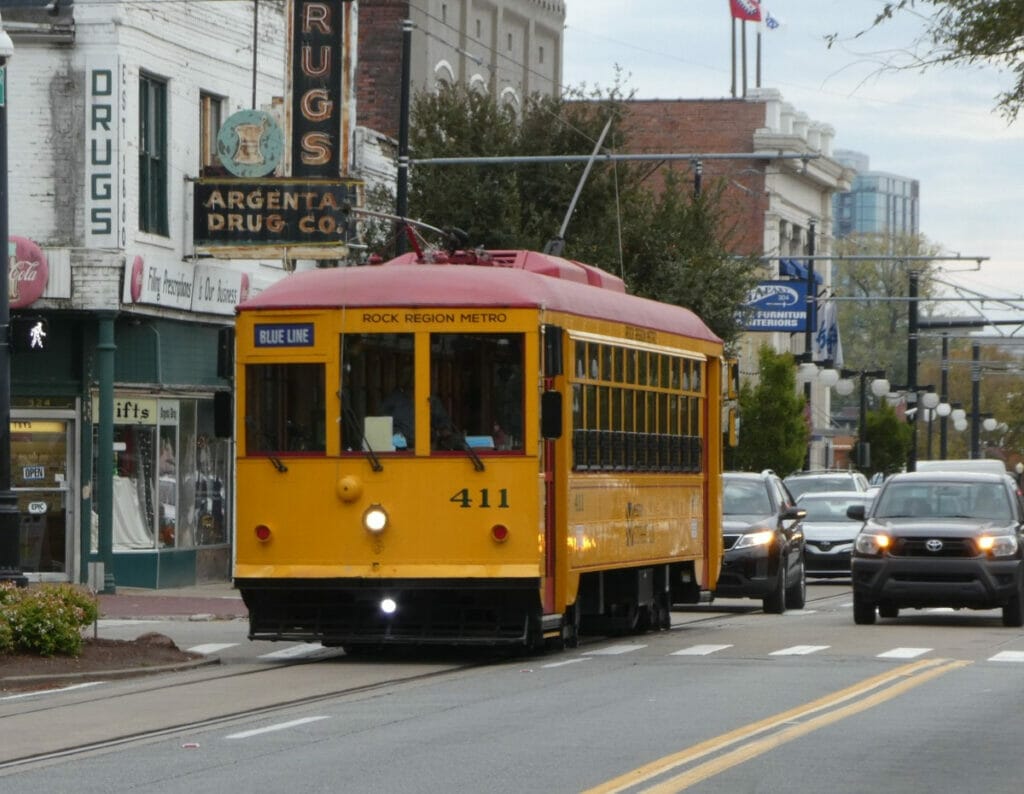 From the 1800's and originally used as a railway system, reopened as a heritage streetcar in 2004, a 3.4 mile system connecting the cities of Little Rock and North Little Rock, Metro Streetcar is a fun, unique way to view the downtown sights of both cities, spanning the Arkansas River and linking many of the best things in Little Rock sightseeing and most popular things to do in Little Rock.
With more than 60 years of work and dedication, the state's largest visual and performing arts and cultural institution, housing collections, children's theater productions, works by Van Gogh, Rembrandt, and others in eight art galleries, with a museum school, gift shop and restaurant.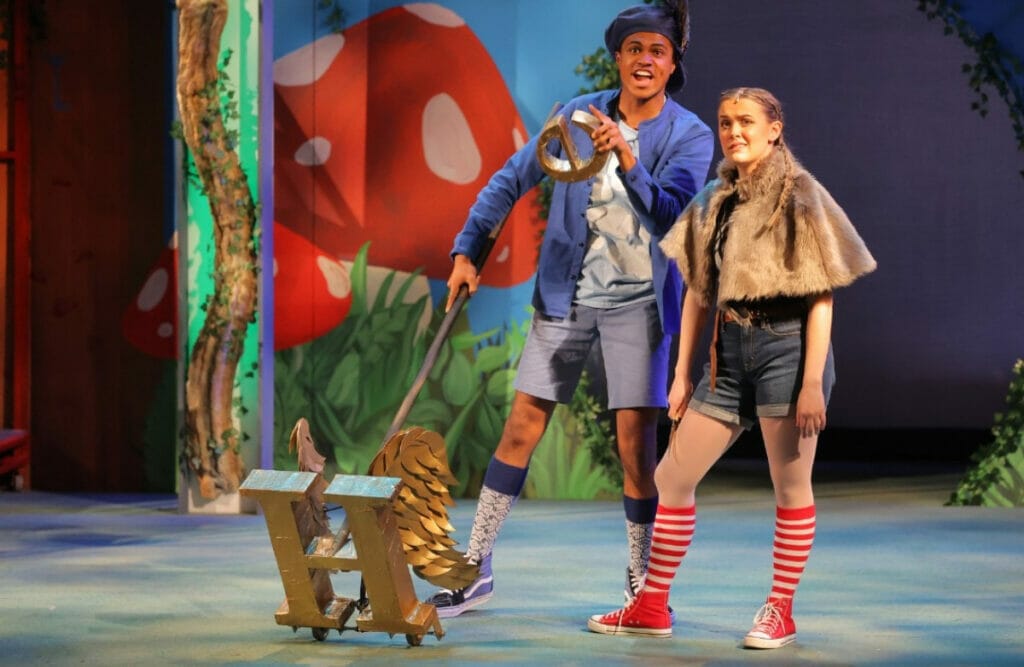 Since its founding in 1976 and commonly known as "The Rep", the state's largest professional, not-for-profit theatre company produces diverse works in a year-long season of productions.
The oldest museum in Arkansas founded in 1927 and ranked the 6th Best U.S. Science Museum by MENSA, with more than 90 hands-on exhibits provide interactive experiences in science, technology, engineering, arts, and math.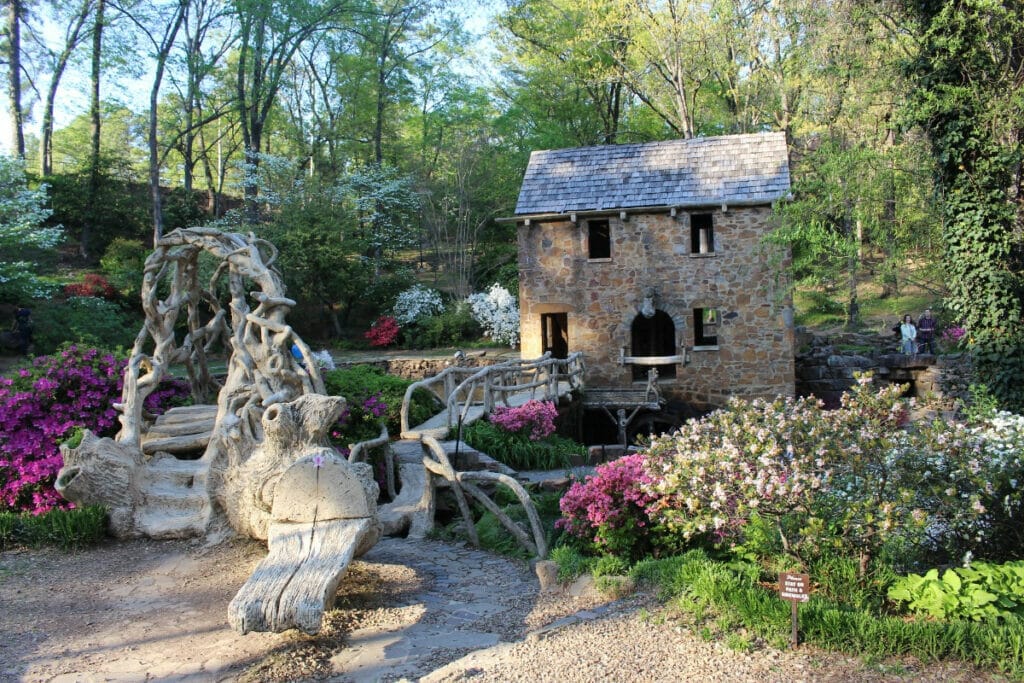 Located in the T.R. Pugh Memorial Park and used in the Gone with the Wind opening scene, a picturesque 1800's-style water mill replication, surrounded by a lovely footbridge and the resemblance of an old wagon road, it's open for picnics or a scenic location for photographs.
1,700 acres offers two 18-hole disc golf courses, an 18-hole Tournament course and another Champion course, baseball, softball and soccer complexes, a tennis center, a Bonzai BMX track, playgrounds, a dog park and camping, a covered bridge, pre-Civil War log cabin, Historical WWII tank, archery range, fishing and more, with water skiing allowed on Victory Lake.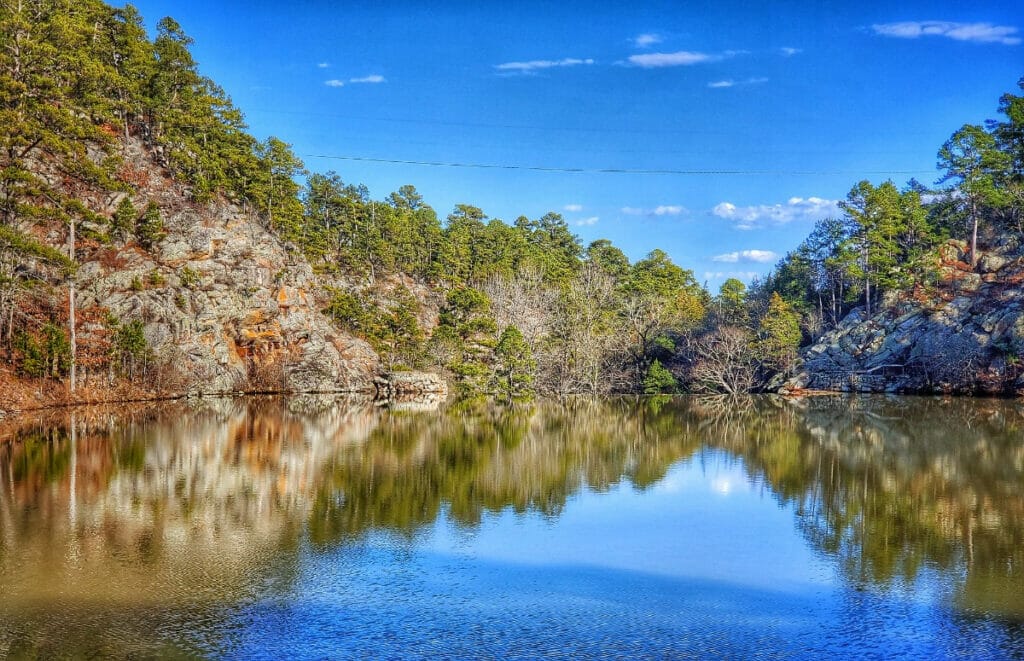 40,000 acres of clear, clean water on Arkansas' largest lake, with campgrounds, tents or fully stocked cabins with electricity, shops and rentals from the marina for swimming, scuba diving, boating, kayaking and fishing, with day-use and overnight areas.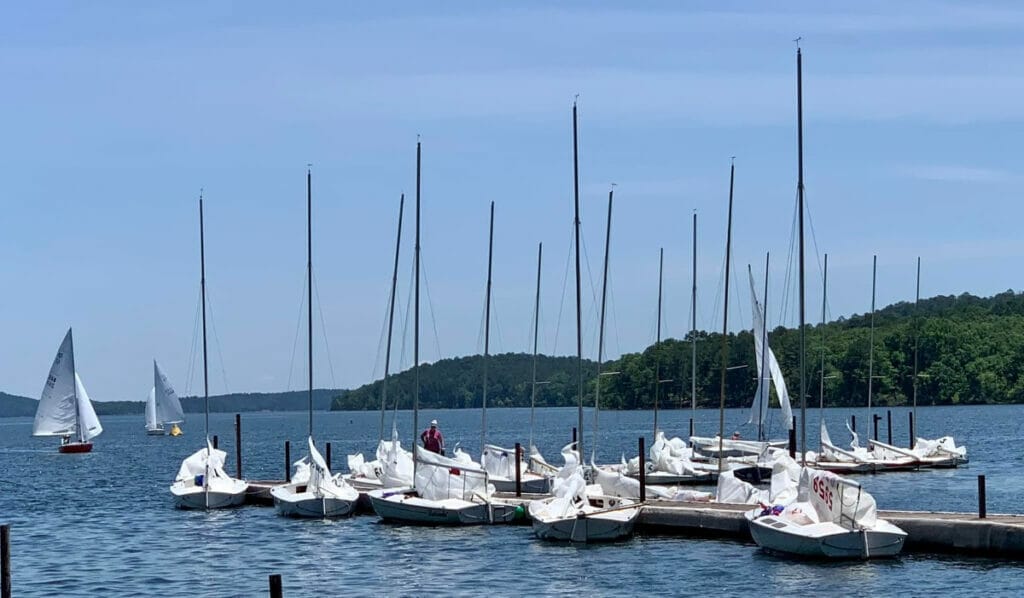 Founded in 1959 and organized to promote sailboat racing, their program includes a series of races between May and October for centerboard boats, and from November through April for keelboats, with special regattas held throughout the year and numerous social events.
A private membership club with various programs, spectators are welcome to watch the Regattas and races.
Home to a historic city block that includes the oldest building in Little Rock, an 1850's Farmstead, with history such as restored antebellum homes, and galleries that include Indigenous Arkansans to contemporary artists, all while walking the historical street.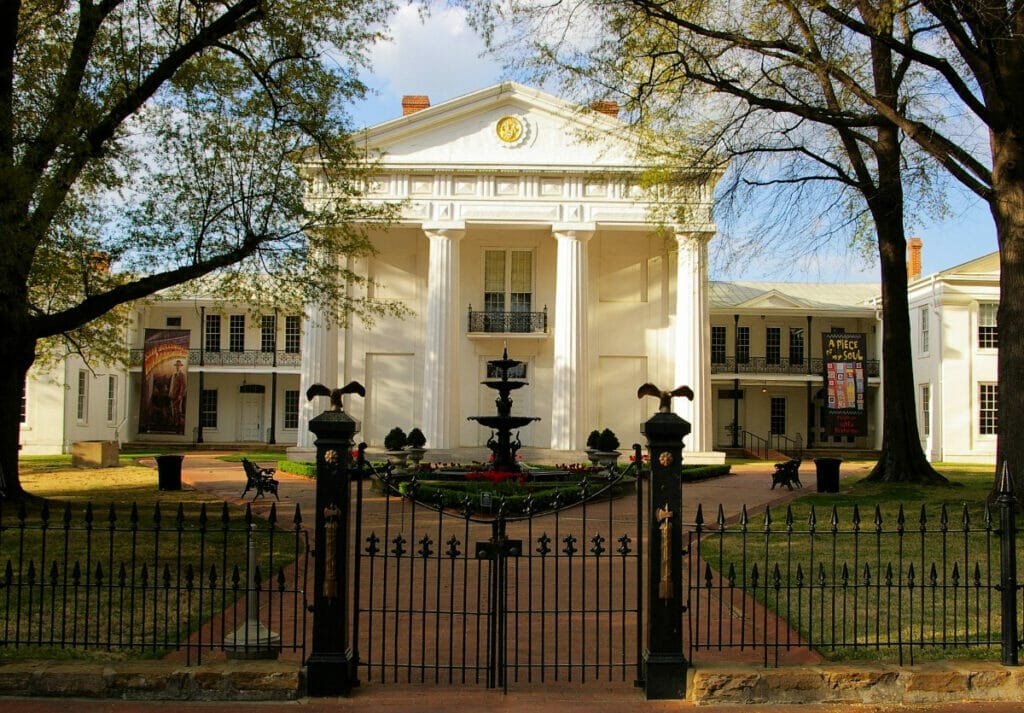 Once Arkansas' first capitol building, the National Historic Landmark is also one of the oldest standing state capitols, housing artifacts and exhibits, explores the First Families, featuring the First Ladies' gowns and the House of Representatives chambers, how it was occupied during the Civil War alternately by both Union and Confederate forces, and more.
21. Places to Eat – Food, Drinks, Wine, Breweries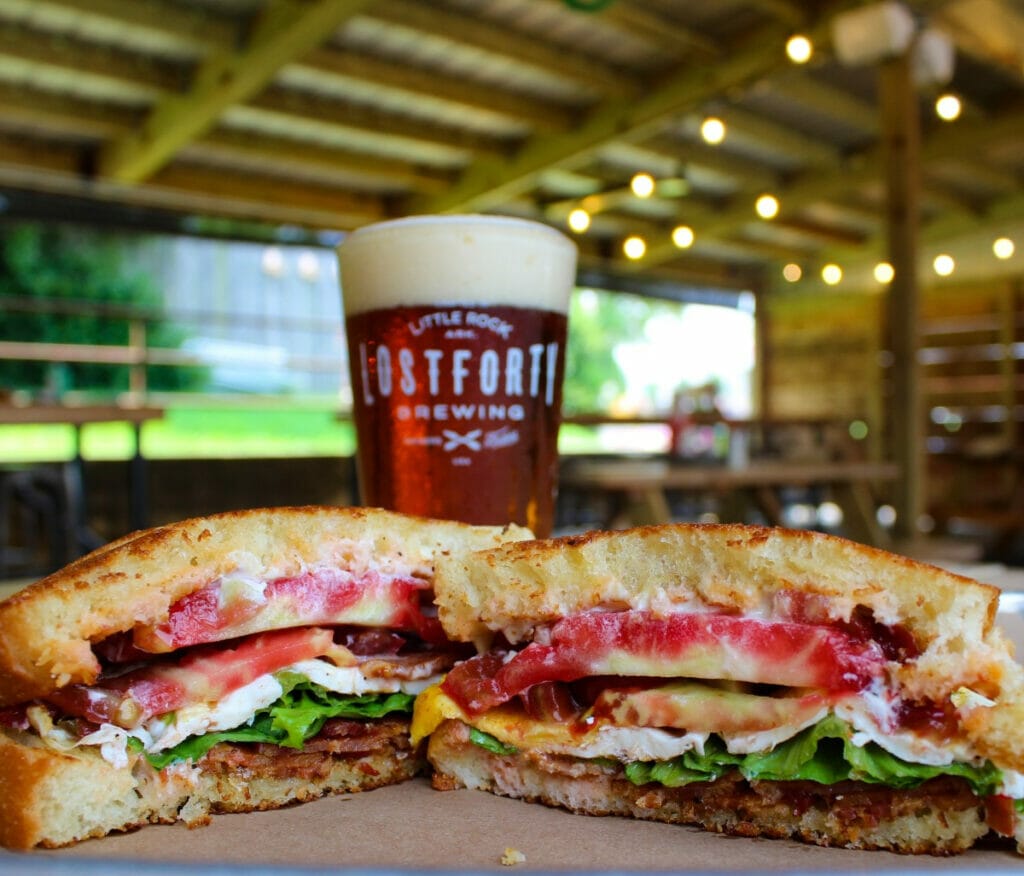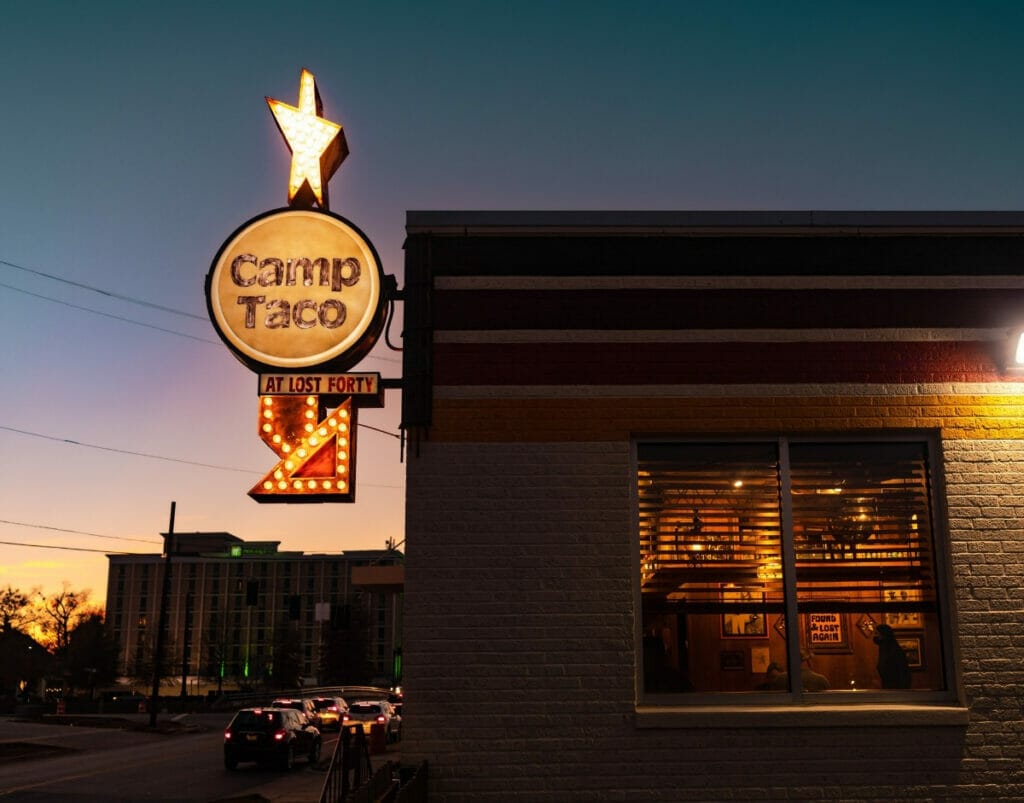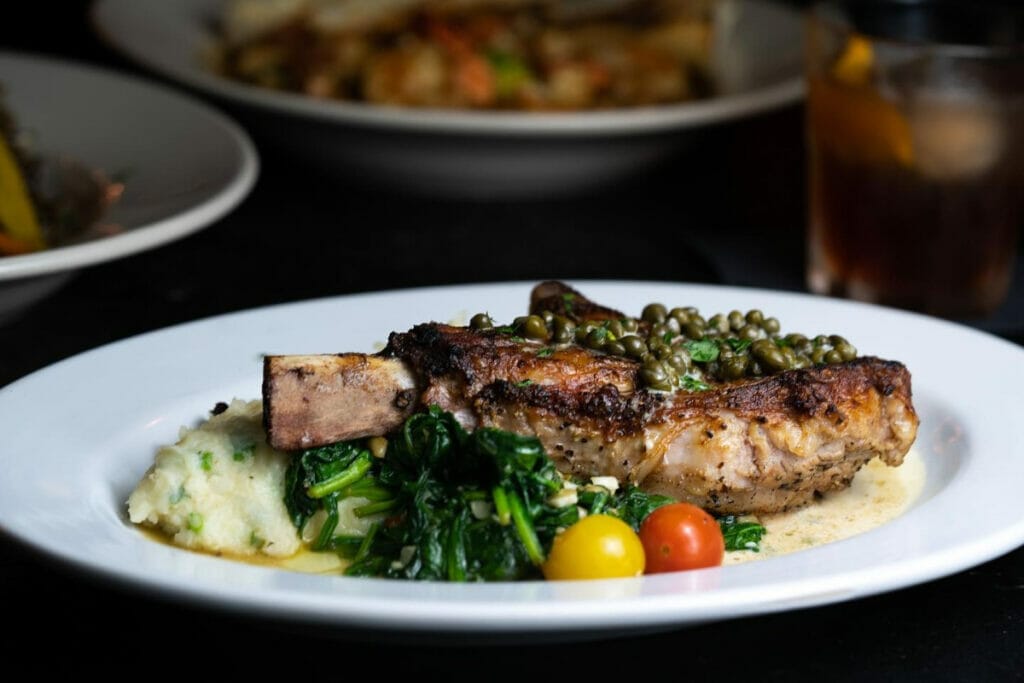 An Enchanting Evening – The first licensed small farm winery in over 60 years, just 20 minutes west of Little Rock, designed not just to sell wine but to create an enchanting experience, with a view on the deck of Pinnacle Mountain.
Pin for later!
Get the All-American Travel Secrets!
Don't miss out on America's hidden gems!