Nestled between two rivers with the white peak of Mount Hood above it, Portland is a thriving, modern city.
There's a creative, unexpected edge to the place, a feeling of exciting new things happening, always.
The mix of pristine nature and bustling creativity means that there are so many things to do alone in Portland.
Known for its high quality of life and eco-friendly credentials, there's everything here from tranquil rose gardens to world-class food and fine art.
So, here are some carefully selected suggestions for how best to experience this diverse place.
Looking for more iconic guides for solo travelers? Check these out!
Want more locally approved Oregon guides? Check these out!
How to Get Around Portland
Like most of Oregon, one of the best ways to get around is to explore on your own by car!
If you're visiting and need to rent a car to get to your Portland activities, we highly recommend Discover Cars where they find you the best car rental deals from all of the competitors (has saved us so much money!).
Click here to check out Discover Car
1. Take a tour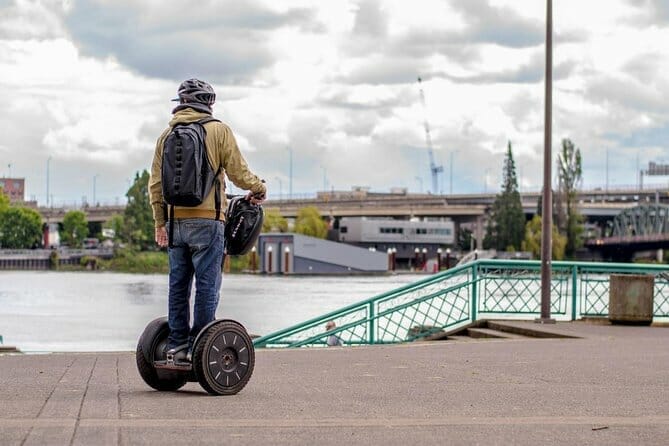 One of the best things to do in Portland is to take a tour!
Portland is a compact city and there is a range of tours that can show you the lay of the land, whether that's a small group walking tour or a segway tour like this one.
Cruise around on two wheels, taking in the sights and sounds of the diverse different areas, stepping off at local landmarks, and maybe sampling a locally made, artisanal coffee or craft beer.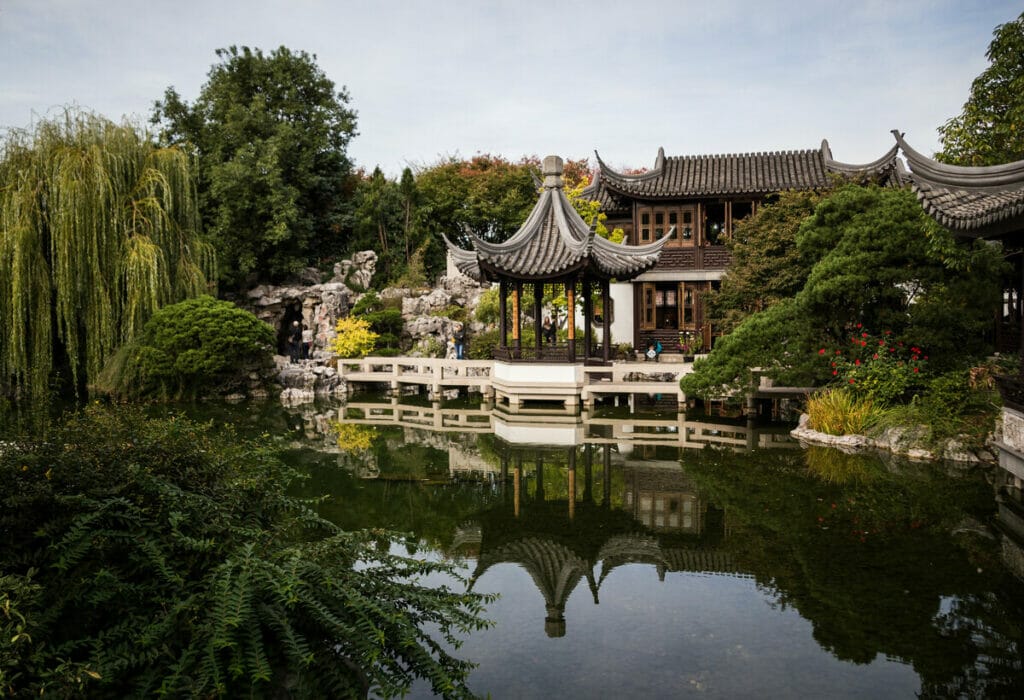 An oasis of calm in the city, the Lan Su Chinese Garden is a beautiful arrangement of water, plant life, and ornate buildings that is inspired by thousands of years of Chinese architecture.
Known as the Garden of Awakening Orchids, this authentically designed space is a beautiful place for any Portland solo traveler to meander around.
There are guided tours of the area and you can drink some authentic Chinese loose-leaf tea at The Tao, a beautiful space that serves a diverse array of imported teas in the traditional Chinese style.
Everything's a little more fun, a little more interesting in Portland, and the Oregon Museum of Science and Industry follows that pattern.
Of course, there are exhibits that pay attention to the natural sciences and technology, but there's so much more besides.
There is a series of hands-on exhibits, a planetarium that hosts a laser show to the rhythm of Pink Floyd's best songs, and the very submarine from The Hunt for Red October.
If you want to weave a little education into your Portland solo trip, this is the most interesting place to do it.
4. Get those boots on and go hiking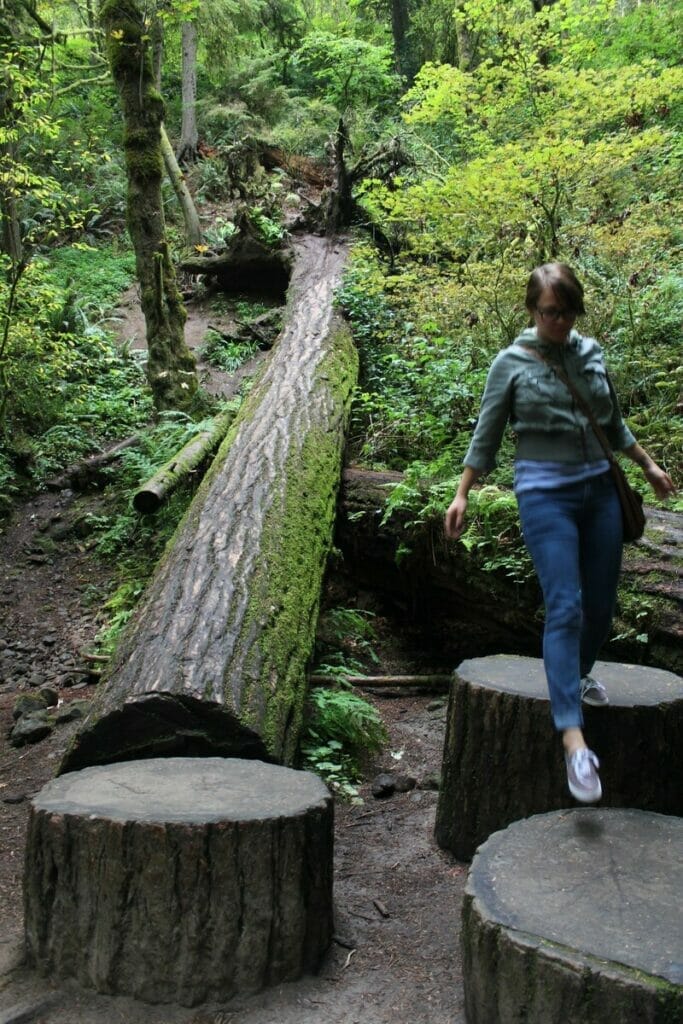 Portland is blessed by the pristine nature that surrounds it.
Depending on how far you want to travel and how hardcore you like a hike to be there are so, so many options.
If you want something closer to town, Forest Park ranks as one of the biggest urban forests in the country and is crisscrossed with mile after mile of trails that are clearly marked, all weaving between the dense, lush green of the Pacific Northwest.
Solo-hiking is one of the great joys of life and can be one of the most fulfilling options for what to do alone in Portland and the beautiful landscapes that surround it, but if you do go by yourself make sure to take the usual safety precautions.
If you choose Forest Park, make sure to check out the Witch's Castle (but maybe only during the daytime).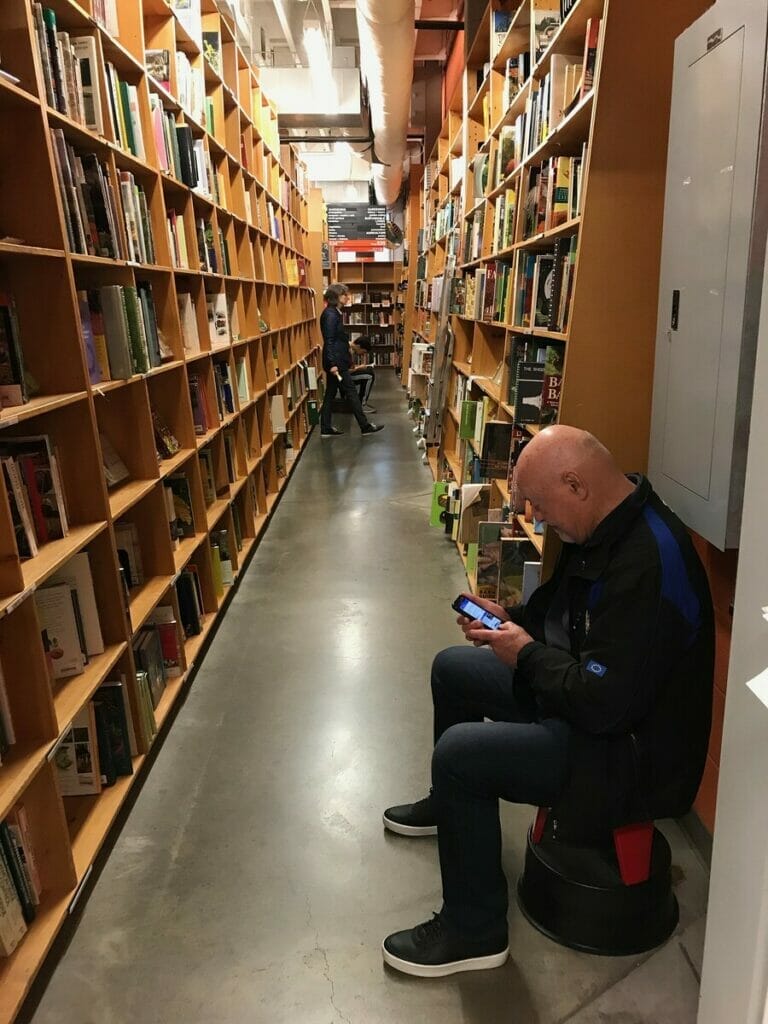 A city of books might sound like some exaggeration, but this place is big, the biggest independent bookstore there is. Anywhere.
In the country, the world, the whole wide cosmos.
Stack after stack of new and used books fill the cavernous building and you can lose hours meandering between the shelves, bag gradually becoming heavier and heavier with new finds.
Treat yourself to some time exploring, find a new read, and curl up in one of Portland's world-famous coffee shops and watch the day go by.
6. Take a brewery tour
More and more, this city is becoming famous for its craft beer scene and booking yourself onto one of the many, many brewery tours will always be one of the most fun things to do alone in Portland.
You'll learn how the different varieties of modern artisanal beer are made, learn the difference between your IPAs and your APAs, and, most importantly, get to drink the best beer the city has to offer, all with the wonderful knowledge of local guides who truly know their beer from their beer.
If you want to combine some leisurely exercise with your drinking, sign up for one of the beer tours by bike, where you can drift from micropub to microbrewery with the ease of two wheels.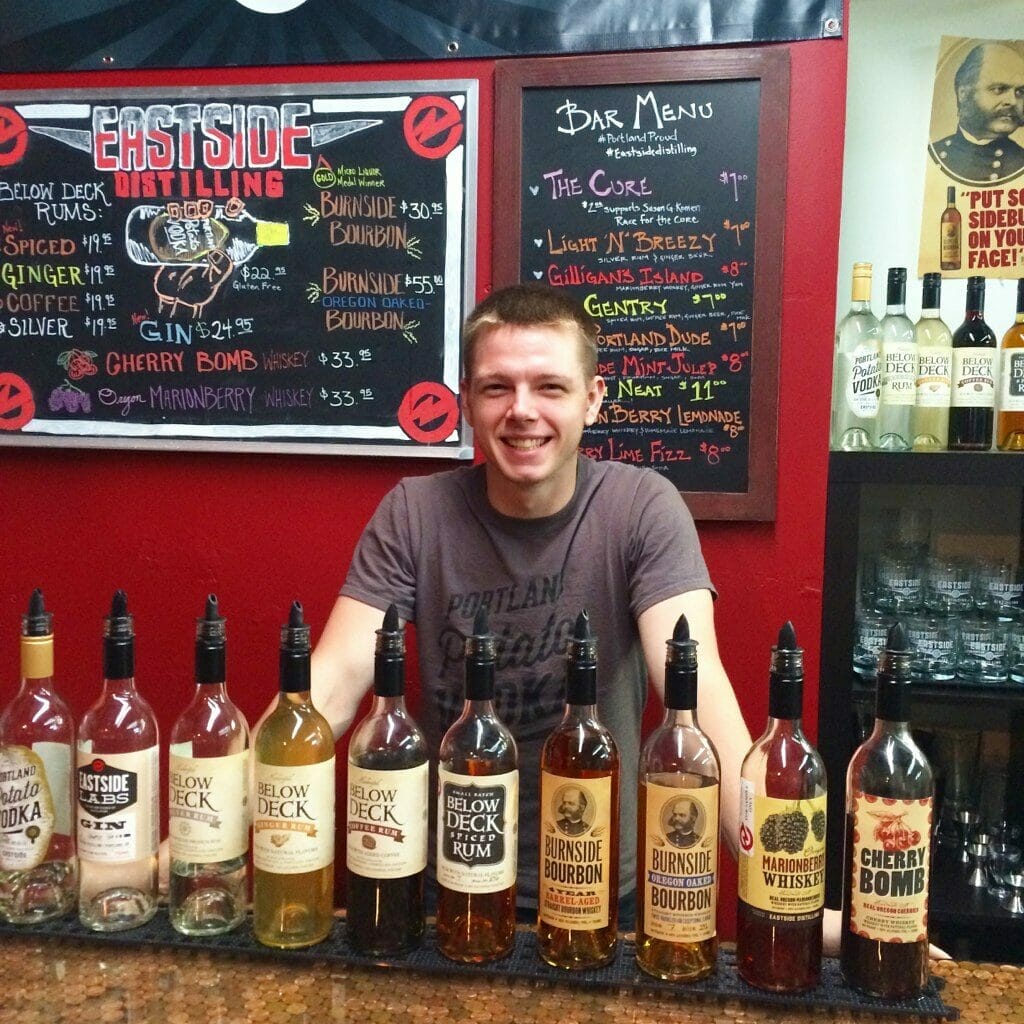 If a beer tour isn't quite what you're looking for and you prefer something a little harder, this is where you need to be.
Beyond beer, the city's craft-or-bust attitude to liquid drinks has extended to spirits and Distillery Row is the beating heart of Portland's spirits scene.
Head down here to see the variety and range of drinks that are being produced now, from spicy five-chili vodkas that can get you through any winter to seasonal liqueurs that are made with the area's decadent fall harvests.
If you're looking for things to do alone in Portland at night, an evening sampling the different offerings of these trendy bars and brewers is one great option.
8. Dine al fresco at one of the city's food truck pods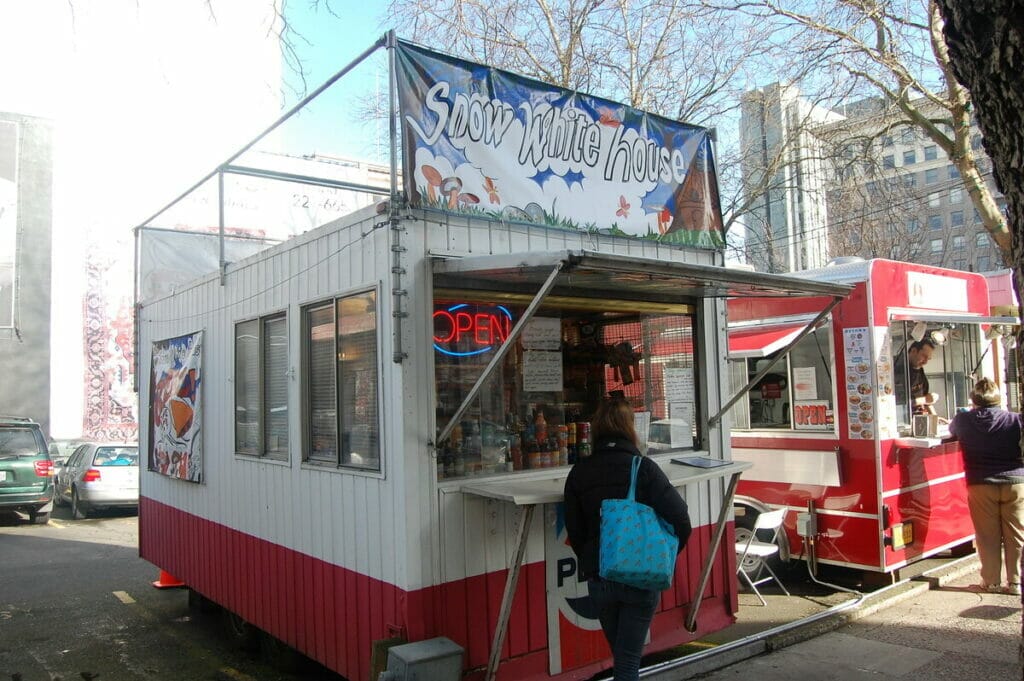 Portland's famous for its food trucks.
You can find them all over the city, micro-businesses producing innovative, interesting, and most importantly absolutely delicious food.
You'll see everything from smash patty burgers to authentic falafel to things you have never even dreamt of.
They are scattered around the place, but there are also groups of them called 'pods' (think whales).
These pods mean that you can taste multiple different things and eat some of the city's best food without the wait or pressure of a fancy restaurant, which can be especially useful when this is a solo trip to Portland.
You can find a list of all of the main pods here.
Head on over to one, sample something good, find a seat, and kick back in these buzzing spaces.
9. Satisfy that sugar craving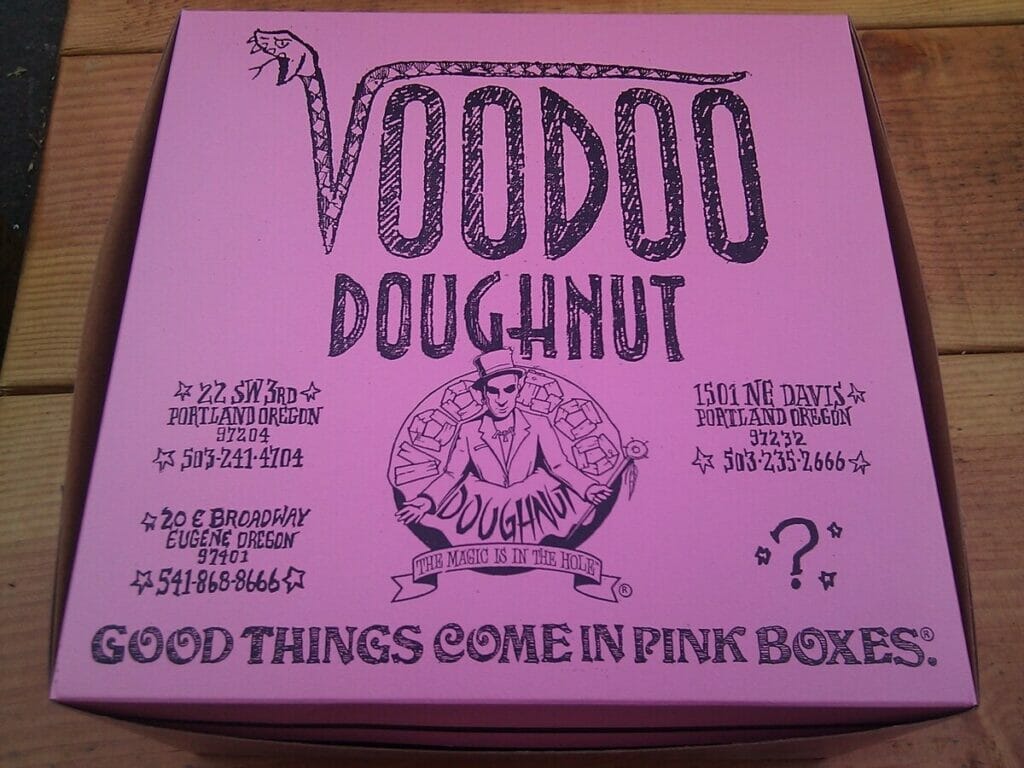 Who doesn't have a bit of a sweet tooth?
Nobody's quite sure when it happened, or how it happened, but what's undeniable now is that Portland is a haven for doughnut enthusiasts.
You'll find every variety of them here, from classics to some mind-bending flavor combinations.
The famous name in the doughnut game is Voodoo Doughnut, known for their interesting slogan, 'The magic is in the hole!'.
They now have six stores but the original is here on a corner in Old Town.
If you want to steer clear of the crowds, maybe head over to Blue Star Donuts instead for a more local feel.
They describe their offerings as 'donuts for grownups' and always have some really interesting flavor combinations on the go.
An example, one of their most popular doughnuts is the BBB – fresh blueberries, real, fresh basil, and local bourbon. That's flavor.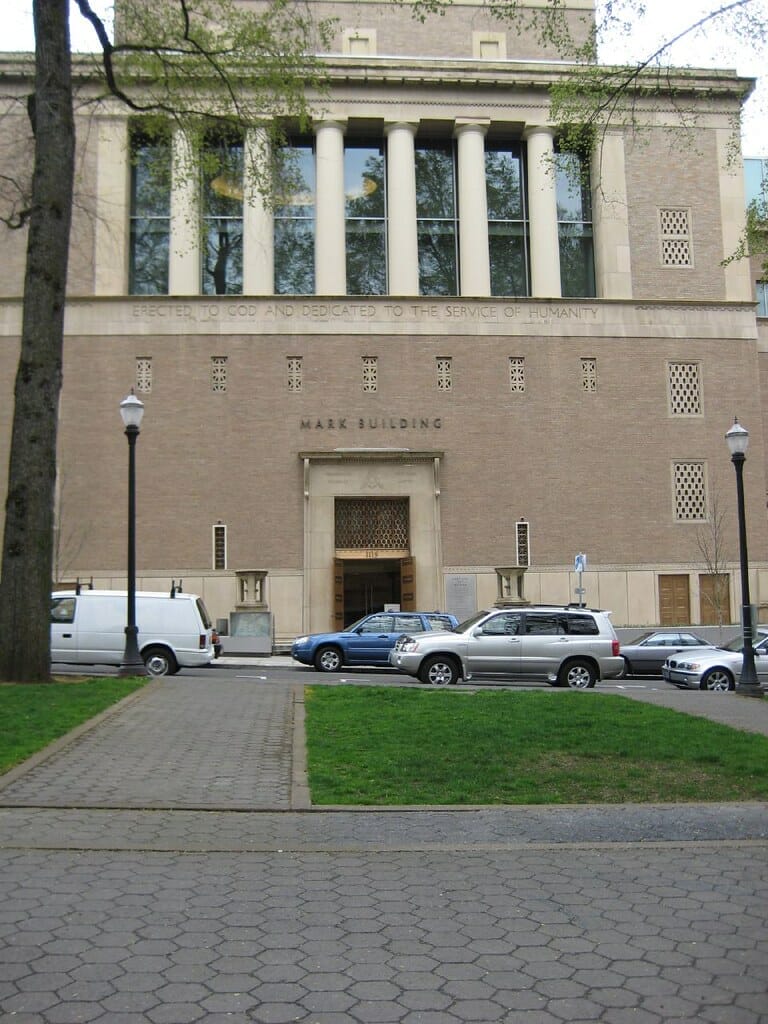 One of the oldest museums in the country, this downtown art space is full of history and some of the best art the nation has to offer.
You can find regional artists next to more famous international names and can spend hours drifting from artwork to artwork.
Carefully curated rotating exhibitions mean that there is always something new and fresh going on (this is Portland after all) and can satisfy even the keenest art history fans.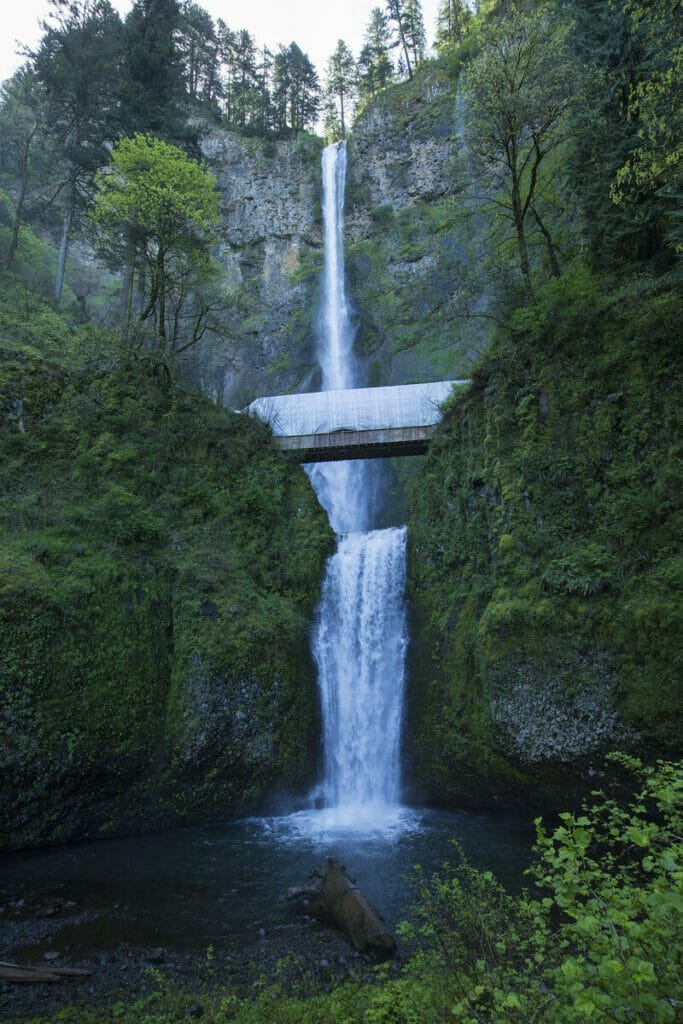 The huge environments surrounding the city are a fundamental part of what makes the area so special.
So, if you want to involve some genuinely awesome nature in your solo trip to Portland, head on over to Multnomah Falls.
Running over 600 feet, you can watch the waterfall in a lush landscape of rich rain-fed greens, listening to the sound of the water echoing off the rock faces.
And it's only a 30-minute drive from Portland.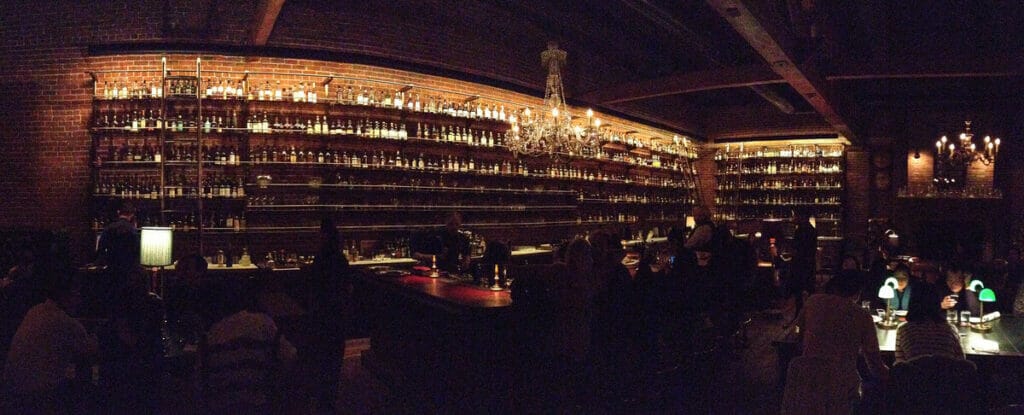 The Multnomah Whiskey Library is a special place.
Rooms of dark wood are lined with shelf after shelf of some of the world's finest whiskeys, with leather furniture offering space to lay back and cradle your drink of choice.
It feels like everything is polished here.
Usually, this is a member-only space but on Tuesdays, Wednesdays, and Thursdays thirsty members of the general public can have a one-time Hall Pass to sample the delights of this unique place.
13. Take a seat at the bar of Huber's Café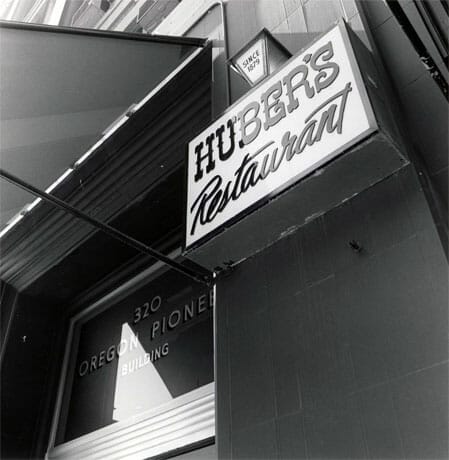 Huber's Café is Portland's oldest restaurant and still retains that old-school charm.
Set up in 1879, it's now a bustling place of old wood and classic food.
The seats at their old wood bar are the perfect place to stop off on your solo travel in Portland, order something to eat or one of their fine cocktails and soak in the classic ambiance of the place.
If you'd like a drink with a bit of pizzazz to it, order their Spanish Coffee and watch the bartender pour it from a height while the flames dance around the glass.
14. Go see some soccer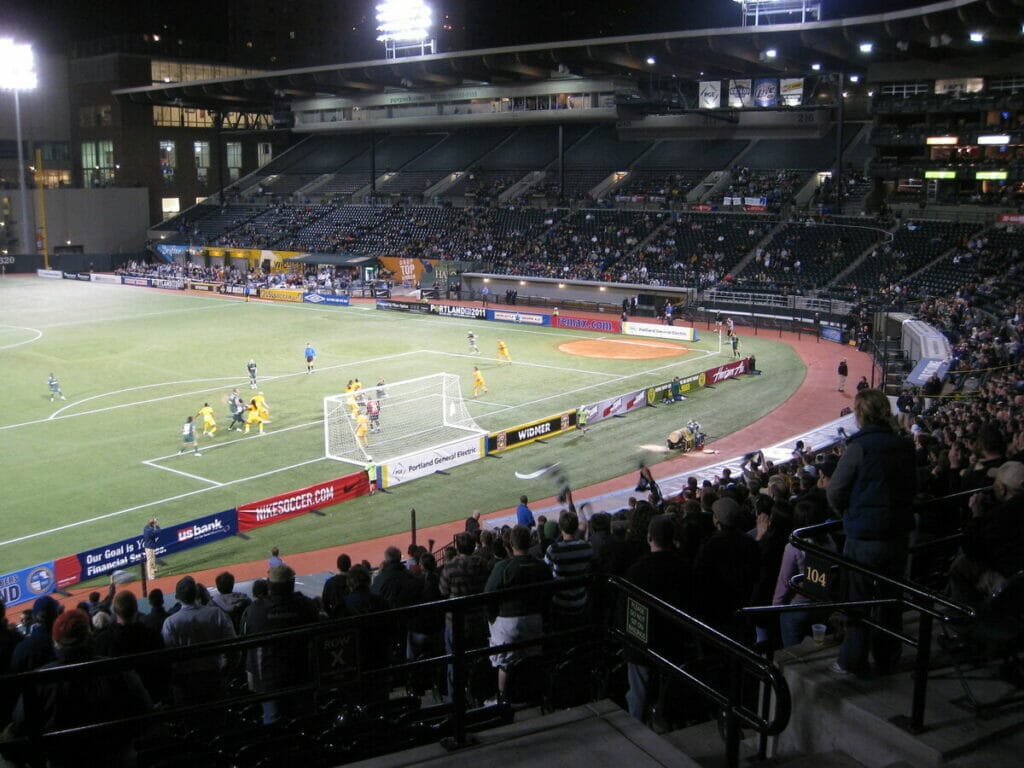 Portland might not be blessed with sports teams, but the city is home to the great Portland Timbers.
If you've never been to a soccer game or are a keen fan, tickets are relatively inexpensive and the atmosphere is electric at their home games.
And even if you're traveling solo, you're never truly alone at a soccer game, especially not one in a city as friendly and community-orientated as Portland.
15. Take a food tour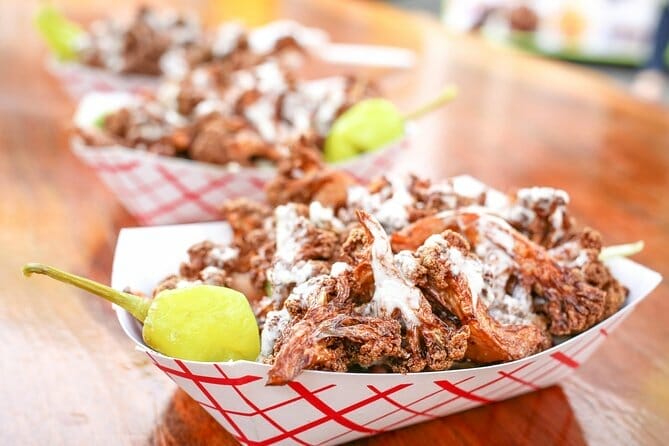 Portland has a genuinely world-class food scene.
It's so good that you could come here year after year and still never sample everything that is being produced.
The best way to get an overview of the diversity and thriving atmosphere is to take one of the city's many food tours and get the inside track on what and where the locals eat.
One of our favorite tours is the underground donut tour, where you get to visit some of the best donut shops in the area.
Or even try out the Portland Food Carts, Pods & Patios Tour where you get to visit 5-7 food carts plus a brewery!
Yum!
16. See the Saturday market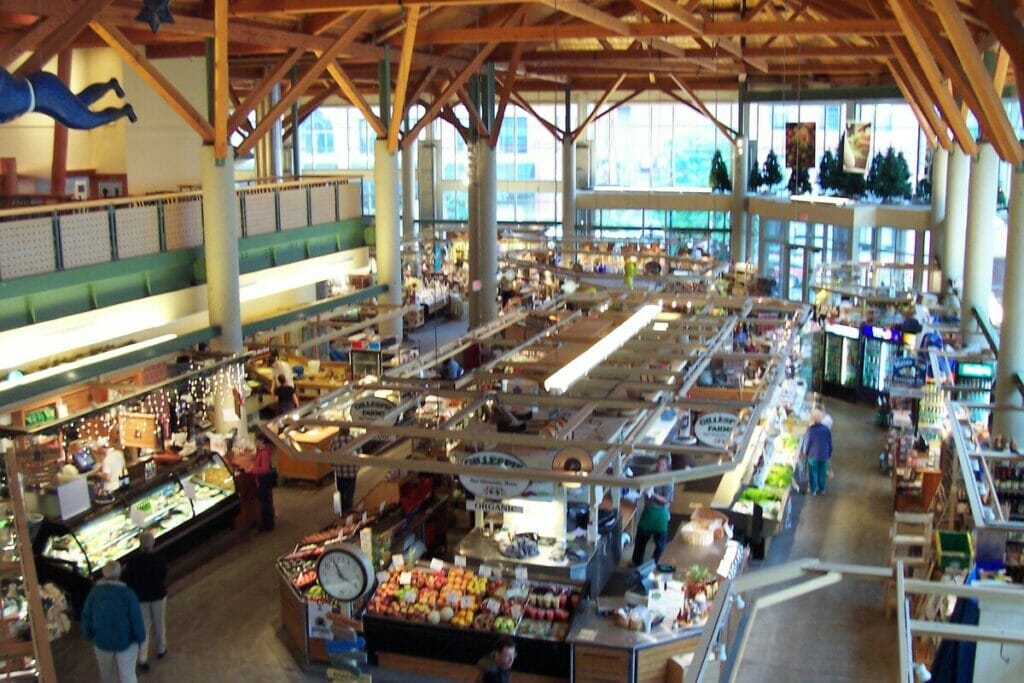 Open every Saturday from March through to December, this is the country's biggest open-air market.
There is stall after stall of locally produced food and the brilliant work of local artists.
It's a serene way to spend a few hours, drifting from vendor to vendor, eating here, eating there, chatting with a friendly craftsman, or just taking a seat and watching the market flow around.
17. Wake up and smell the roses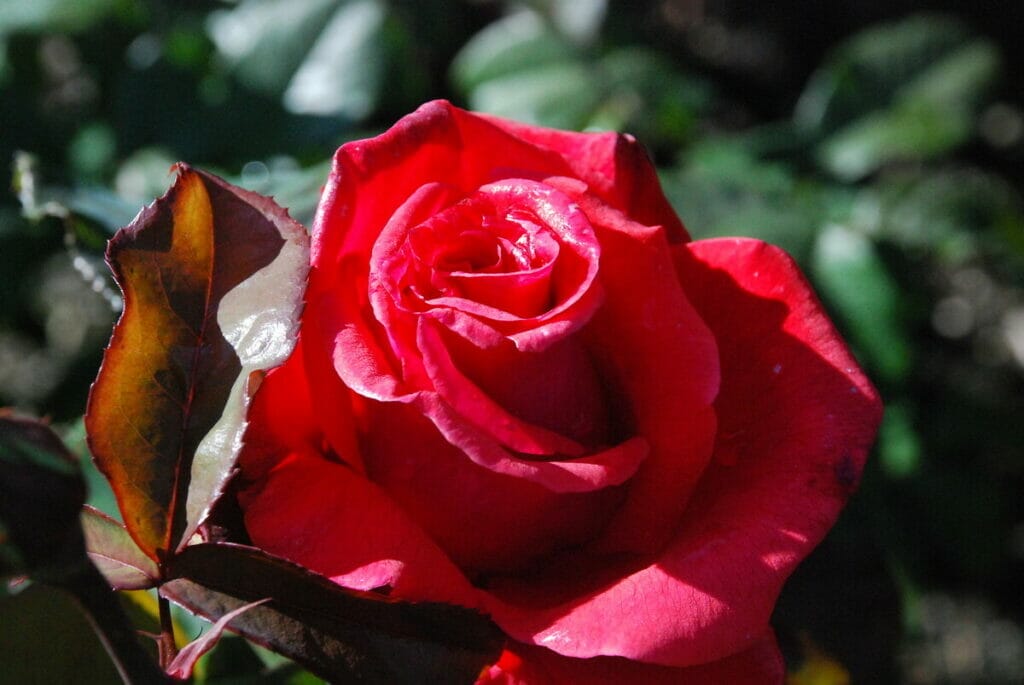 If you're looking for something calm and floral, head on over to the International Rose Test Garden.
To be here when the flowers are in full bloom is a genuine luxury for the senses, as the twisting green of the plants' blossoms into every shade of pink, red, and white, a whole garden come alive and filling the air with their sweet scent.
The woodlands of the Pacific Northwest are famous around the world, places of rich, deep-rooted biodiversity and constant beauty.
You can learn all about these forests here at the World Forestry Center, an institution designed to remind everybody of the absolute vitality of trees to our lives.
Located just next to Oregon Zoo, it might not be the most obvious idea of what to do by yourself in Portland, but is a fascinating place to wander, wonder, and learn.
19. Walk among the trees of the Hoyt Arboretum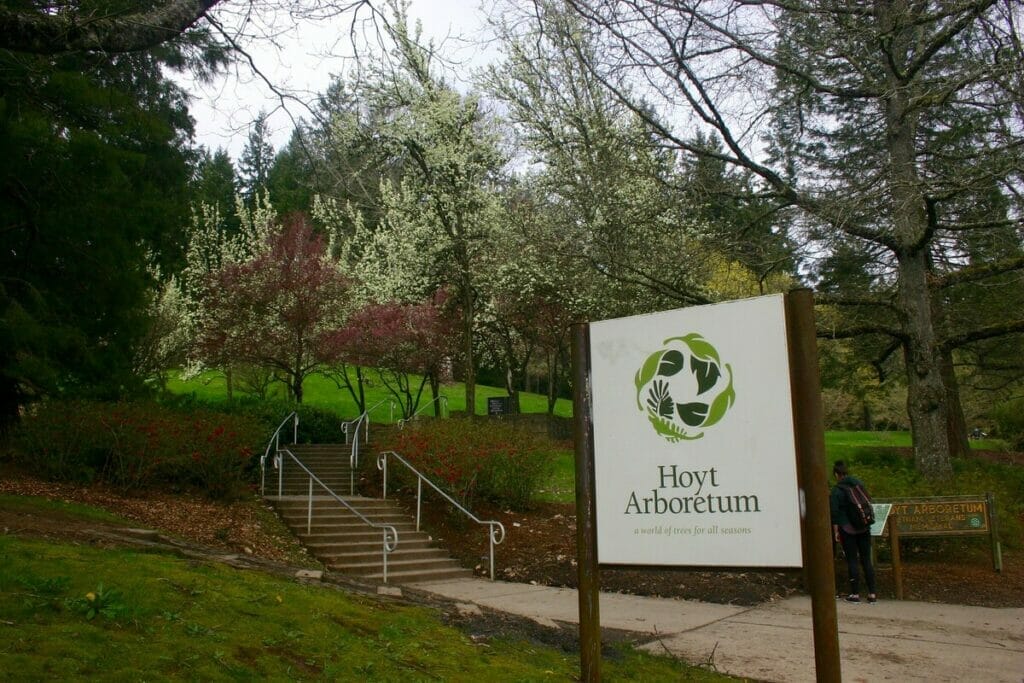 And once you've learned about the wonder of trees in theory, why not go see it in practice?
The Hoyt Arboretum describes itself as 'a living museum of trees' and is a beautiful ridge-top park that is full of so many different species.
The park was designed to protect and conserve species, and so a walk here will let you meander along well-marked paths between a jaw-dropping variety of towering trunks.
It's a special place!
The Ultimate Combination of City and Nature
Portland really does feel like it has it all.
Sweeping, awe-inspiring landscapes.
A thriving, eco-friendly culture that produces amazing food and drink.
A genuine friendliness and sense of community.
It's a great place for any solo traveler to spend some time in.
Pin for Later!
Get the All-American Travel Secrets!
Don't miss out on America's hidden gems!