Erie, Pennsylvania.
A place where the historic industries mix with modern developments pushing forward towards the future.
This is Pennsylvania's gateway to Lake Erie, a hub of trade both by land and by its connection to the Interstate Highway System.
It's a place where you just can't wait to get outdoors to take advantage of the hustle and bustle of the lakefront, where you'll get to know your neighbors in two seconds flat, and where pride in hard work gives a sense of purpose.
The roads are gridded, the front porches open, and the tree-lined streets filled with stories of America's history.
Whether you're coming to Erie to visit family and friends, to work, or to just enjoy a vacation, this guide to the best things to do in Erie, Pennsylvania will help you plan your itinerary with ease (if you want to cut to the chase, this awesome Lake Erie fishing experience is a must-do).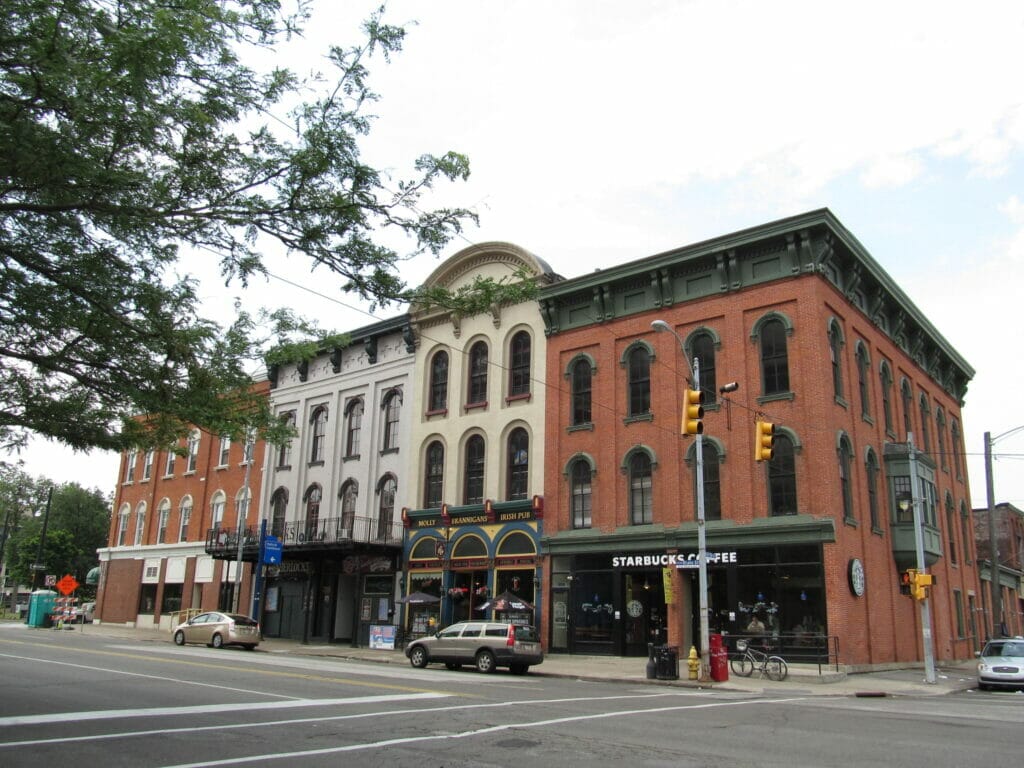 Getting around Erie
Don't forget that it's much easier to see Erie by car so you can get around on your own.
Rental cars are perfect if you're flying into the area.
We recommend using Discover Cars price comparison to find the cheapest deals.
What to Pack for Your Trip to Erie
When it comes to packing, it depends on the season you're visiting Erie.
However, a basic guide is to ensure you have a sturdy travel backpack like this one to hold your belongings each day, a reusable water bottle to keep you hydrated in the summer heat, and of course some walking shoes like these that will keep the blisters away as you explore.
If you're coming in the winter, temperatures can fall quite significantly and you may end up with snow, so don't forget your cutest snow hat, balaclava, and a really warm coat to make sure you can still enjoy yourselves.
Looking for things to do with kids in Erie, Pennsylvania?
This travel game for the car is absolutely perfect for keeping them entertained, and I love these little Trunki suitcases for children's travel.
Where to Stay in Erie
There are a few considerations when it comes to booking somewhere to stay in Erie, including budget and what part of the city you want to be in.
Here are a few suggestions of where to stay in Erie with your family or significant other, broken down by budget.
Budget: Splashing Out ($200+ per night)
This is, hands-down, the best hotel in all of Erie with stunning bay views, as well as gorgeous and deluxe rooms.
There's also a 24 hour fitness center, flat screen televisions in every room, a full service restaurant with delicious American style food and plenty of room service options.
If you want a relaxing and luxurious location that's suitable for all kinds of travelers in Erie, this is it.
Budget: Mid-Range ($125 – $200 per night)
With a wide range of rooms from regular double rooms to king suites with glorious tubs, the Wingate by Wyndham is a great choice for the mid-range traveler to stay when in Erie.
Not only are the rooms themselves sleek, modern, and comfortable, but the breakfast is great and the rooms have microwaves and fridges if you want to store some leftovers.
It's also easily accessed from the interstate , making the location popular with people arriving by car.
Budget: Uh…on one! ($125 or less per night)
If you want to save money while staying a bit further out of Erie (about 6 miles away from the Erie Maritime Museum and 16 miles away from Presque Isle Beach), the Cobblestone Hotel and Suites is for you.
Safe, clean, and with televisions in each room, as well as fridges and a 24 hour front desk, you'll be in good hands here while getting a more no-frills hotel and saving your money for sightseeing in Erie.
1. Presque Isle State Park
The most visited state park in Pennsylvania, Presque Isle State Park is a wonderful opportunity for families and friends to come together to swim in Lake Erie, lay out on one of the 13 sandy beaches or enjoy spots like the Presque Isle Lighthouse.
You can also go fishing, kayaking, and hiking in the park in the summer.
Due to the intense winters in Erie, the recreational activities here are best enjoyed (and many only available) in the warmer months, but you can also visit in the winter to see the ice lap at the shore and look out for winter wildlife.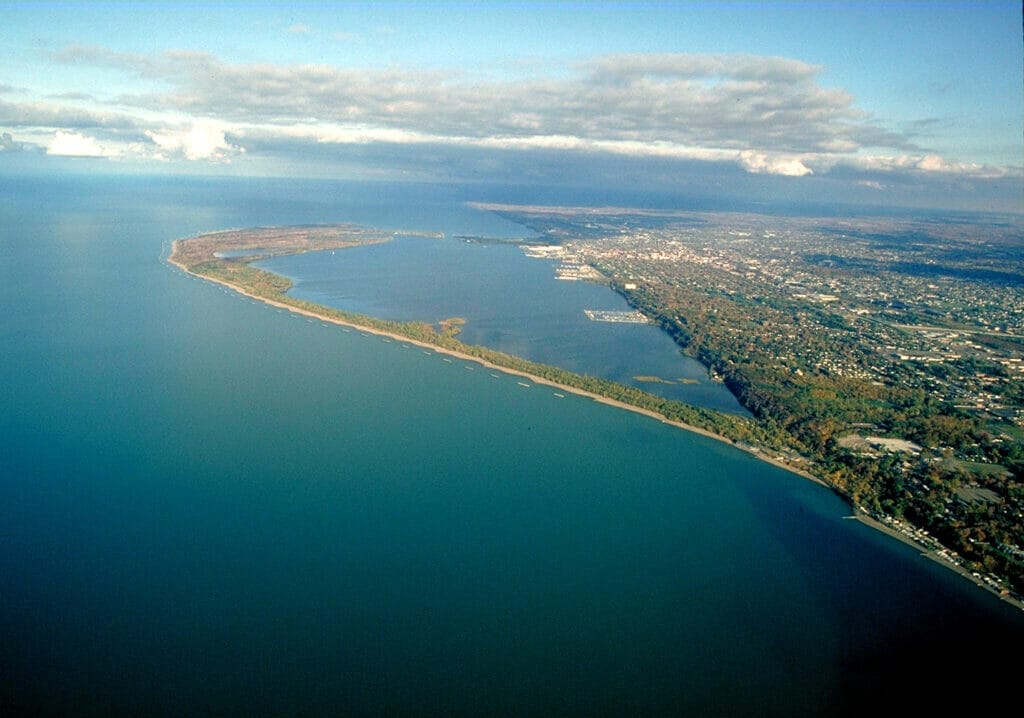 This is one of the best things to do in Erie no matter what you're interested in.
2. Zoo and Botanical Gardens
Housed in over 15 acres of land, Erie Zoo and Botanical Gardens is a great thing to do in Erie with the kids.
Not only are there over 400 animals in the zoo, ranging from alpacas to leopards to kangaroos, but many people are surprised to find that they also have some gorgeous botanical gardens.
Some of the gardens are blended in with the animal habits, while others are purpose built to show off native plant species.
It takes a couple of hours to appreciate the zoo in full, and there are also regular classes and experiences offered to help you learn more about animal conservation and other local initiatives.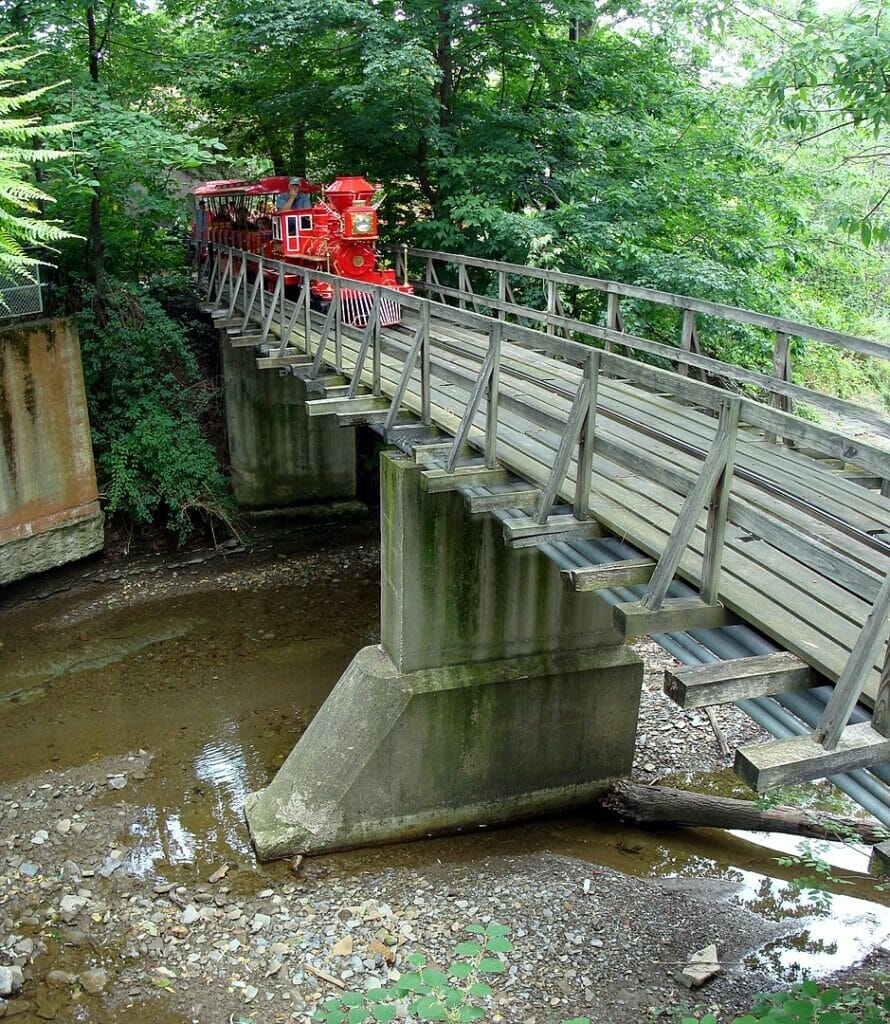 3. Erie Maritime Museum
One of Erie's waterfront gems is the Maritime Museum.
This engaging museum features the history of Erie's maritime culture from the War of 1812 until the present day.
Inside, you'll find lots of replicas of ships and information on historic names in maritime history, as well as get a sense of how it would have been like to sail on Lake Erie in those days.
Perhaps the true treasure of this museum is the U.S Brig Niagara, a historic US ship that's docked just outside the museum.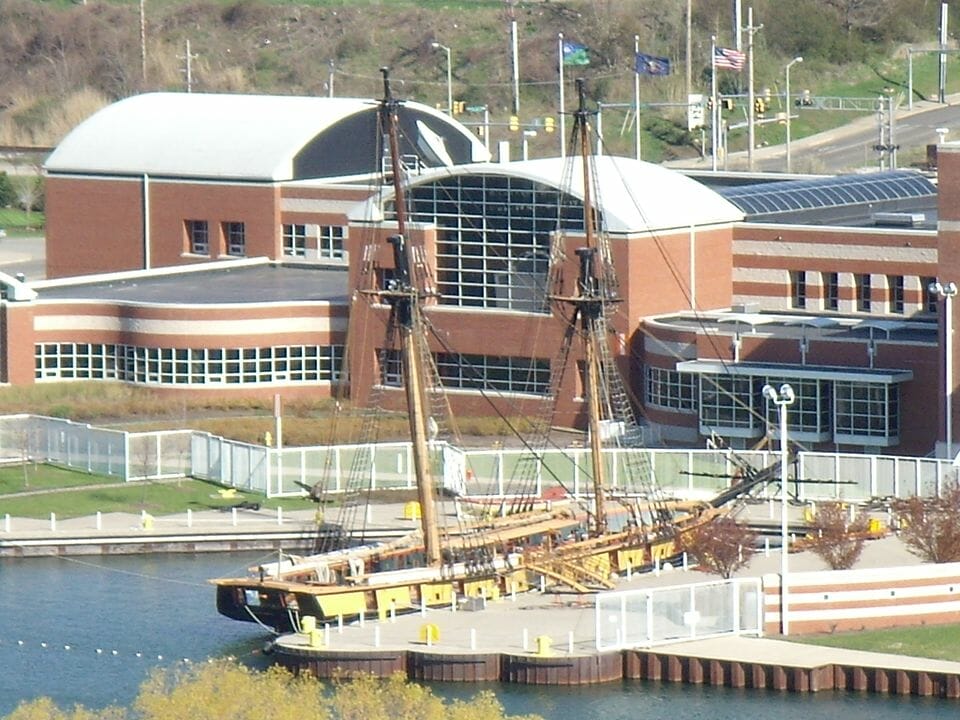 4. Tom Ridge Environmental Center
From a movie theater to an observation tower, Tom Ridge Environmental Center has everything you need to enjoy a day trip to Presque Isle.
This is a center for research of the native wildlife and fauna on the isle, but also a space for people to come to learn about the history of the people in the area and the ways in which Erie is working to conserve the area.
Admission to the exhibits and the observational tower is free, so why not stop by?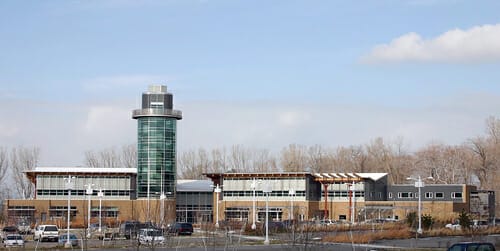 5. Asbury Woods Nature Center
If you want to escape into the wilderness and spend the day walking winding trails through wooded areas, Asbury Woods is the place to go.
Not only do they have peaceful walks through gorgeous tree-lined walkways, but there is also a nature center and picnic areas and playgrounds.
Come in the summer for a leisurely, warm, stroll, or visit in Fall to see the stunning Pennsylvania foliage.
Even in the winter, you can do some cross country skiing and really lose yourself in the beauty of nature.
6. Port Erie Bicentennial Tower
For one of the best views in Erie, visit the Bicentennial Tower which is has stunning views of downtown Erie, Presque Isle State Park and Lake Erie.
Built in 1996, it was erected to commemorate the city's bicentennial year and you can choose to climb or take the elevator to the first observation deck.
This is, of course, a heights-based structure so if you have anyone in your group with a fear of heights, it might be best to have some emotional support with them so they can also take advantage of this unique vantage point (you can even see Canada if you know where to look!)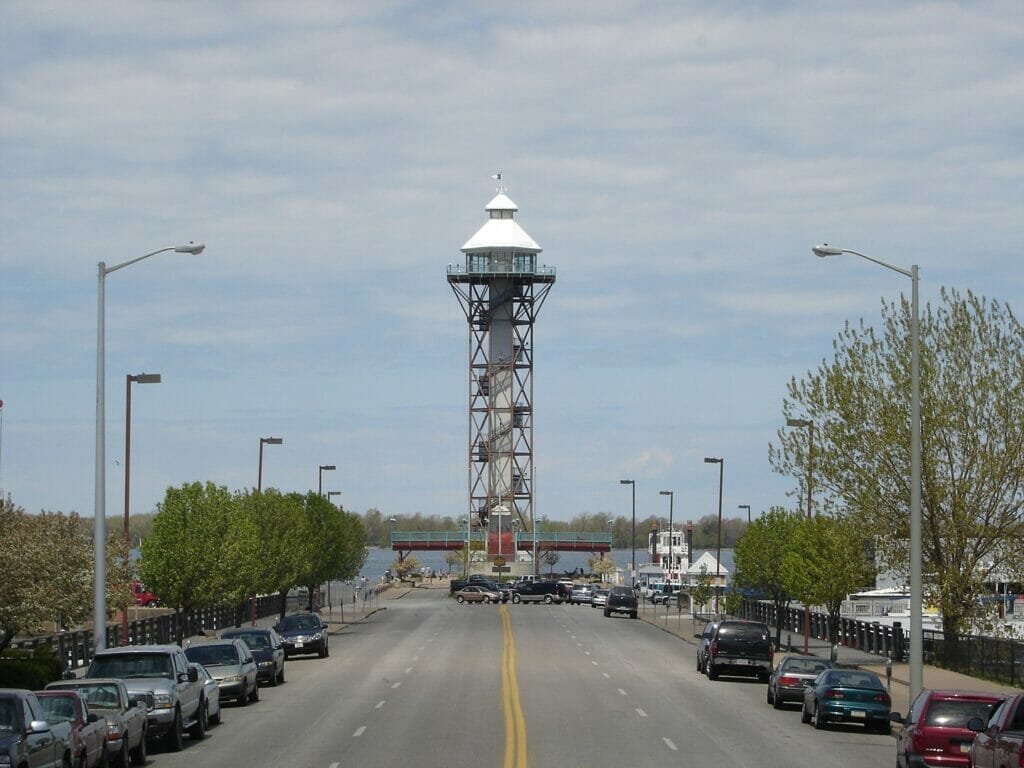 7. Erie Art Museum
Founded in 1898 as the Art Club of Erie, Erie Art Museum has gone through much transformation over the years but is still the premier art museum in Erie featuring more than 8,000 objects.
There is a particular strength in American ceramics, Indian bronzes, comic book art and photography, but the museum also has multiple visiting galleries per year so there's a chance there's something new every time you visit.
Equally as exciting are the popular events run by the museum, including Paint Nights and gallery nights to give you a different look at the collections.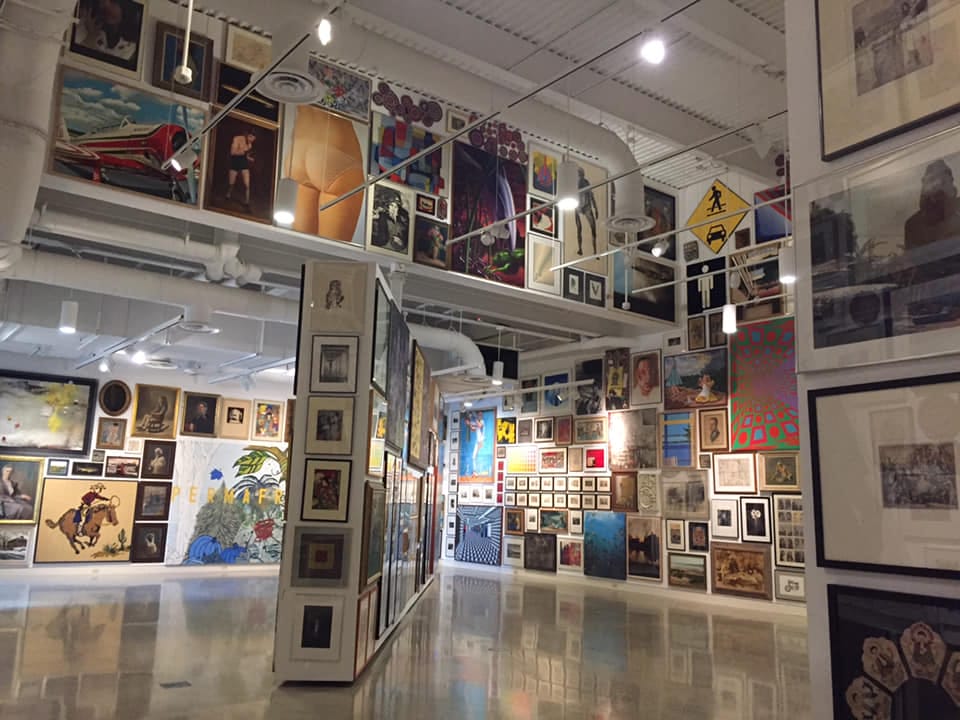 8. Downtown Erie
Less of an attaction and more of a must-visit area in Erie, Pennsylvania, Downtown Erie is a great place to walk around and get a bite to eat, appreciate the waterside views, or experience regular events held around Perry Square.
There's a thriving bar scene if you need a night out, as well as lots of shopping options if you're in the mood to splash some cash.
The city is investing a lot into rejuvinating and continuing to enrich the downtown area, and preserve historic buildings.
9. Splash Lagoon Indoor Water Park and Resort
Erie doesn't have the climate for an outdoor water park to operate year round due to the cold and snowy winters, but that doesn't mean they don't know how to have fun even in the winter.
Visit the best indoor water park, Splash Lagoon, that's open all year round and kept at 84 degrees F so you're never chilly!
There's a lazy river, children's play areas, multiple water slides, a giant indoor wave pool and arcades, as well as adjacent hotels so you can make a weekend out of it.
If you want to get a bit more daring, get the family to try the indoor ropes course and make memories in Erie to last forever.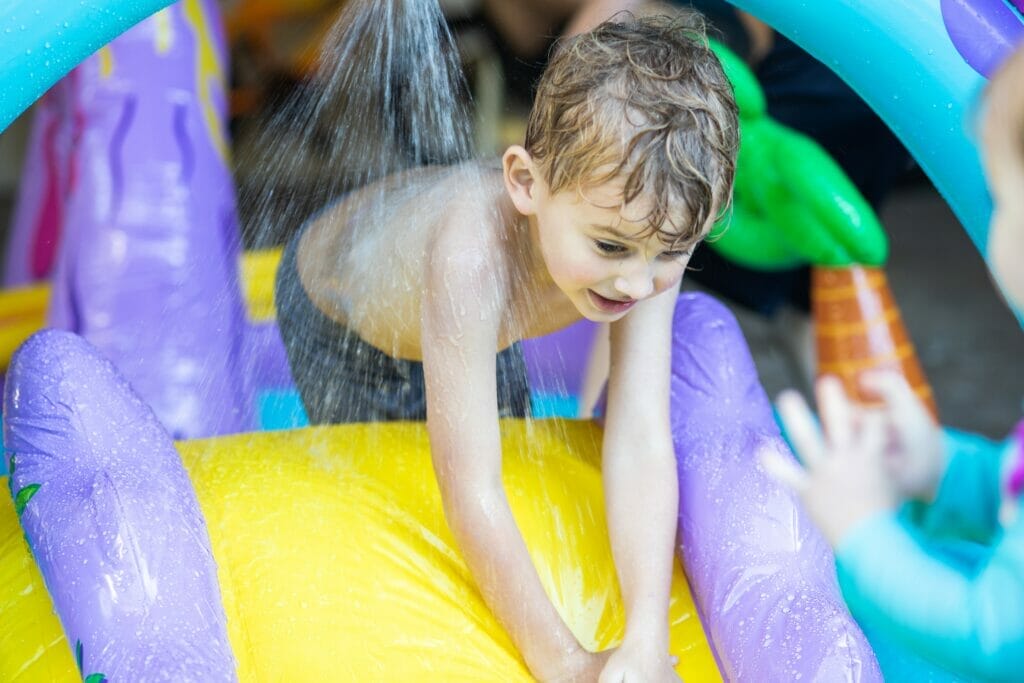 10. Waldameer Park and Water World
In the warmer months, there's nothing like a visit to Waldameer Park and Water World to get the whole family talking about your trip to Erie.
From midway games to attractions like a Ferris Wheel, giant Wave Pool, rollercoasters and log flumes, there is plenty to do no matter how old or tall your kids are.
The food on offer is quintessential American theme park fare with delicious fries, hot dogs, cotton candy and lemonade stands.
Admission to the park is free, and entrance to the rides requires purchase.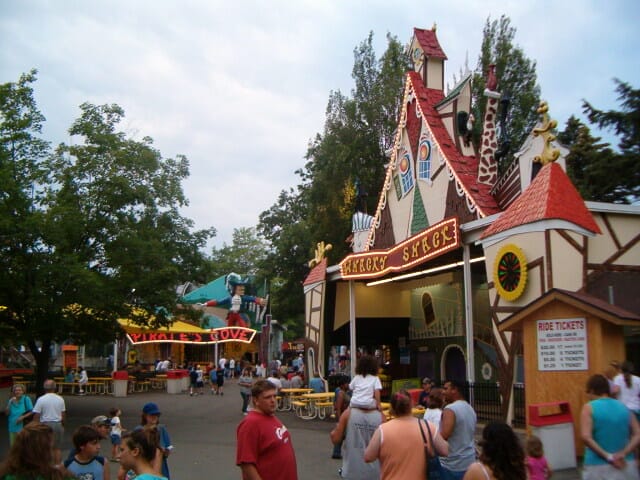 Whether you want to play poker or take part in sports betting or just see people win big on the slots, this casino and dining area is perfect for an adult day or night out in Erie.
With dining options ranging from a steakhouse to a buffet to quick service, gamblers don't need to leave the casino to keep themselves sustained through the fun.
Make sure to take part in any gambling games responsibly and enjoy the atmosphere!
12. Millcreek Mall
Malls are such an all-American part of most American cities, and Millcreek Mall in Erie is no different.
This is a shopping mecca for anyone wanting to search for the latest bargains, do Christmas shopping, or spend time with friends going store to store.
They've got everything from clothing stores like Aeropostale to bridal shops like Bridal Elegance to places to eat like Buffalo Wild Wings.
You can also find kid's playplaces and a jump park if the kids need a break from shopping until they drop.
This is Erie's cultural hub, commissioned by the Warner Brothers in 1929 and home to Lake Erie Ballet and the Erie Philharmonic.
There are hundreds of events here held throughout the year, which means that no matter when you visit, you're likely to find something on!
Visiting Broadway plays in Erie and homegrown performances are often held here, and when you step foot inside, you'll never question why.
The ornate walls and wallpaper and gorgeous ceiling gives the entire venue an air of importance that it rightfully deserves.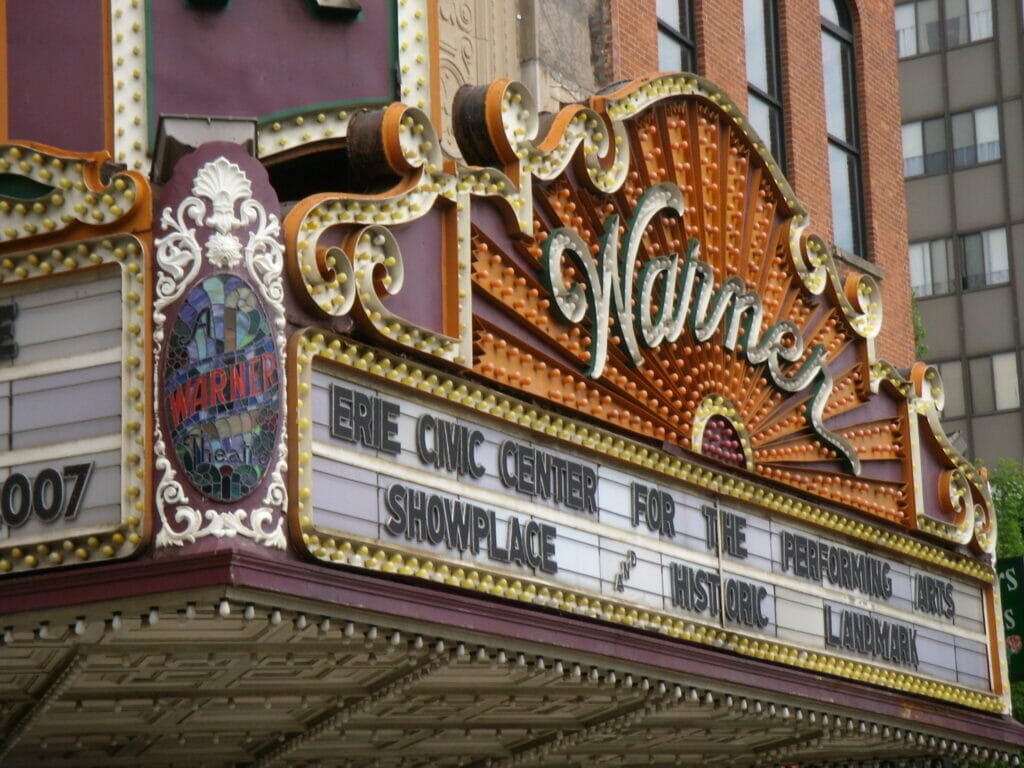 This historic lighthouse is open to the public at times in the summer to go inside, but you can always appreciate it from the outside no matter what time of year.
This is one of three lighthouses in Erie and is situated overlooking the lake in Lighthouse Park.
It was one of the first built on the Great Lakes and dates back to 1818.
Today the lighthouse is decommissioned and not in use, but remains an important part of the Erie landscape and history.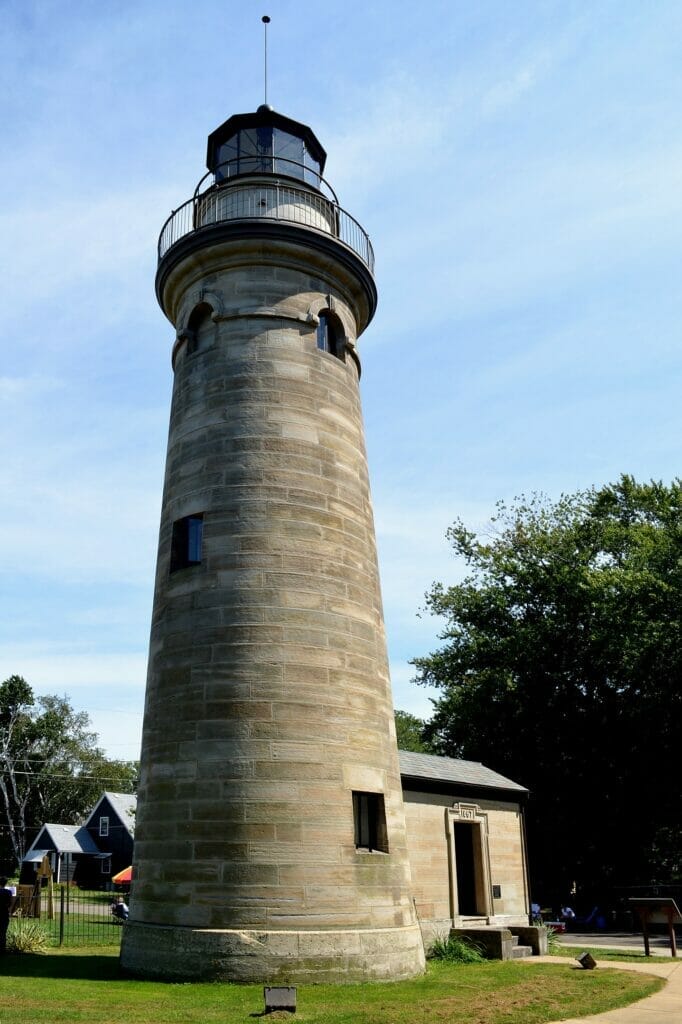 15. Erie Harbor North Pier Light
In use to help boaters get through the inlet between Lake Erie and Presque Isle Bay, the Erie Harbor North Pier Light is another of Erie's lighthouses that has and does play a significant role in maritime safety.
This lighthouse was originally built as a wooden structure, but got washed away and rebuilt to a more modern structure.
The lighthouse is operated by the US coast guard.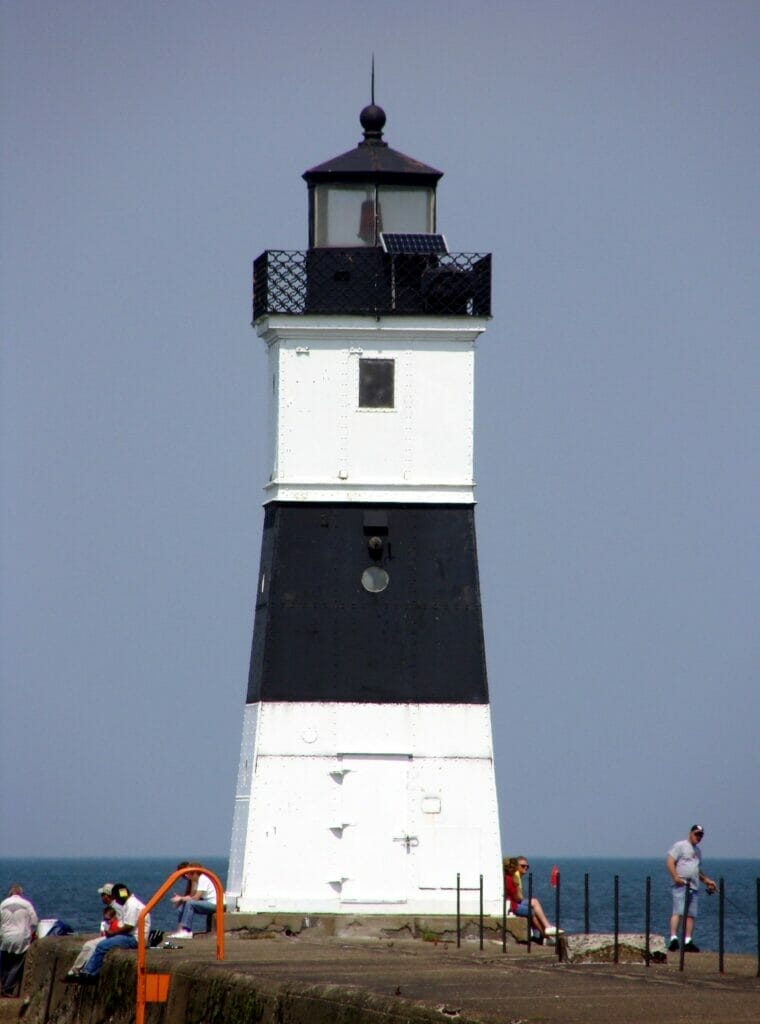 Built in 1925, this monument is in Presque Isle State Park and is dedicated to a naval squadron leader during the War of 1912, Commodore Oliver Hazard Perry.
Perry helped the US win victory over the British in this war and used the bay as protection for his forces, which then meant the enemy had to travel all the way around and leave them vulnerable.
Like many monuments, there is nothing to do here besides take a picture and have a moment for the appreciation of its history, but it's a definite must-see in Erie for history buffs.
This indoor arena in Erie is home to popular events like hockey events and basketball events, as it's home to the Erie Otters of the Ontario Hockey League.
The arena itself was built in 1983 and Erie Insurance Group bought the rights in 2012.
It's also a popular place for live performances and concerts, as well as family events like Disney on Ice.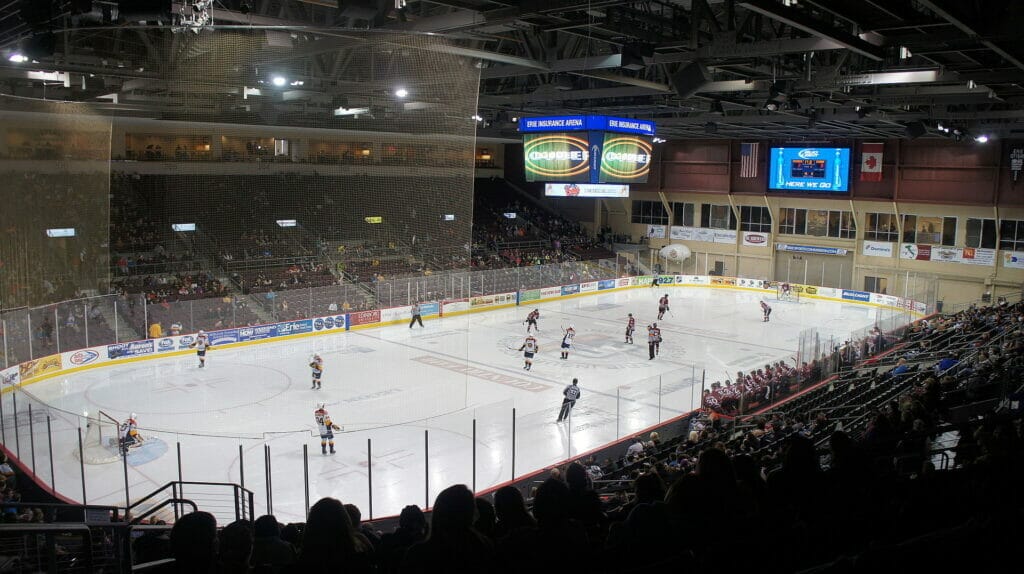 18. Pulakos Chocolates
Ready for some homemade chocolate?
The best in Erie is from Pulakos Chocolates with three stores around Erie.
The store started in 1903, when George Pulakos opened the first store and vowed to bring Erie handmade candy and Old World chocolates.
The stores are happy to be believers in amazing customer service, fresh and incredible candy, and using the methods of making the recipes just like they were back in the day.
Stop by for everything from chocolate covered strawberries to boxed chocolates to festive chocolate creatures during Easter, Christmas, and more.
19. Lake Erie Arboretum at Frontier
One of the best things to do in Erie, Pennsylvania is the Lake Erie Arboteum which is free of charge to the public.
It's a younger arboretum, proposed in 1997 and first planted in 1998.
New trees are added all of the time, but currently it has over 200 tree varieties including scarlet oak, maple, hawthorn and honey locust.
You can find Lake Erie Arboretum in Frontier Park.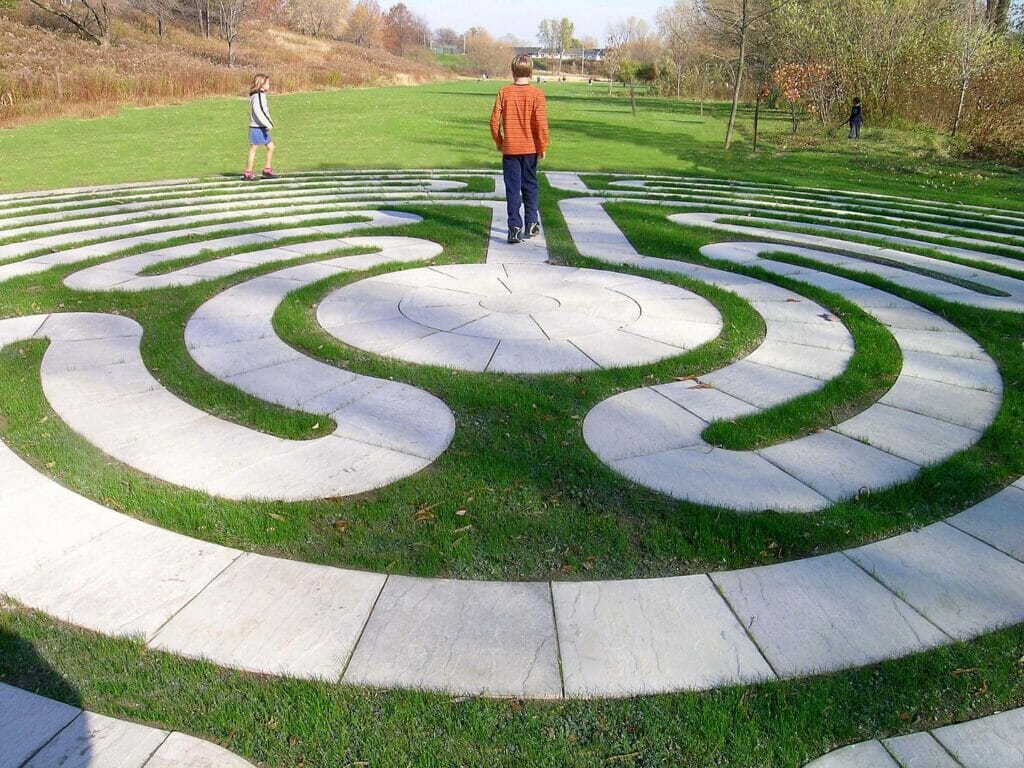 This racing track has mostly single file racing and annual events like "Crash o Rama" that draw a crowd and get the public excited about dirt track racing.
Unlike NASCAR, this type of racing is up close and personal so you'll feel like you're right in the action. If you bring the kids, they have their own play area aswell and there are some quick service food options on site.
If you visit Erie County Public Library, you'll notice a moving tribute and memorial adjacent to it that includes a metal beam from the twin towers.
The memorial includes testimonies from September 11th that are inside the library, and the U.S flag with a plaque about remembering the lives lost on the tragic day and encouraging all Americans to be united.
Get the All-American Travel Secrets!
Don't miss out on America's hidden gems!