Whether you're looking to embrace your inner cowboy or explore the history behind the Dallas and Fort Worth area, this Texas city is a treasure trove of cool things to do and see (unless it's in the summer in which case it's a treasure trove of very hot things…)
But sometimes, you're looking for free things to do in Dallas and Forth Worth – maybe you've just spent your last dollar on your plane tickets or this fantastic Dallas tour or the Sixth Floor Museum at Dealey Plaza, maybe you want to save up some money to go out for a fantastically Texan barbecue at Pecan Lodge or maybe you're just looking to visit Dallas on a budget.
Whatever the case may be, I can personally attest that finding free things to do in Dallas is easy – in fact, compiling this list of 31 free things to do in Dallas and Forth Worth took me no time at all because free things just kept popping into my head.
So, you like free, you like Texas, and you like traveling – check out the full guide below (and don't forget my list of the best Dallas day trips once you conquer this list).
Okay, everyone put on your Texas chica shirts and let's get going.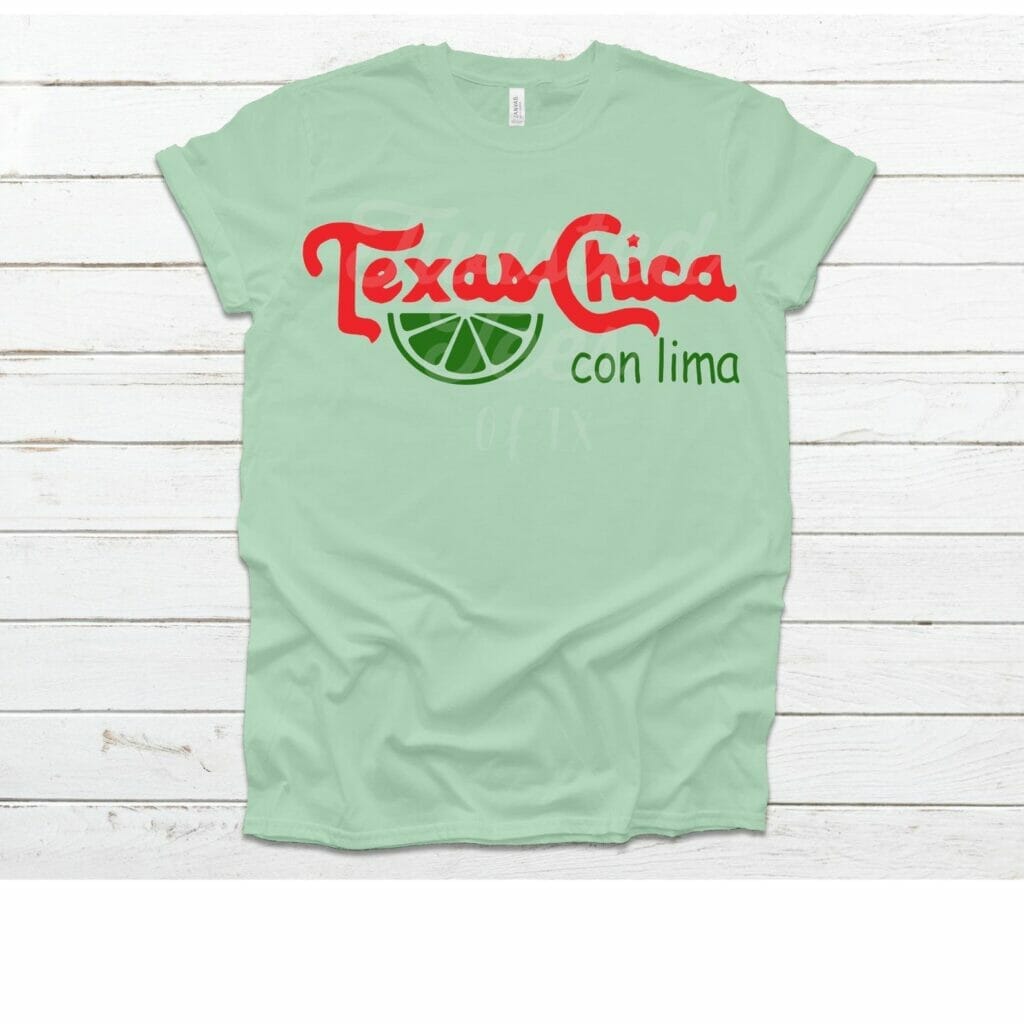 What to Bring to Dallas
When it comes to packing, it depends on the season you're visiting Dallas.
However, a basic guide is to ensure you have a sturdy travel backpack like this one to hold your belongings each day, a reusable water bottle to keep you hydrated in the summer heat, and of course some walking shoes like these that will keep the blisters away as you explore.
If you're coming in the winter, temperatures can fall quite significantly, so don't forget your cutest hat, balaclava, and a really warm coat to make sure you can still enjoy yourselves.
Looking for things to do with kids in Dallas?
This travel game for the car is absolutely perfect for keeping them entertained, and I love these little Trunki suitcases for children's travel.
Free Museums in Dallas and Fort Worth
Get your education on at one of these free museums in Dallas and Forth Worth.
It can be rare in some US cities to find free museums, with high prices being charged for most of them, but Dallas has a variety of free museums that you will fill up a good chunk of your itinerary if you want to learn stuff FO FREE.
1. Bureau of Engraving and Printing
Run by the US Department of the Treasury, the Bureau of Engraving and Printing in Fort Worth is one of the most fascinating free things to do in Fort Worth.
Billions of real dollars are printed here and you can see them up close and personal as you wander around the viewing areas of the production floor and visit exhibits on the history of money manufacturing.
You can go for a free self-guided tour, and you can also visit the Moneyfactory Gift Shop to see the quirky souvenirs they sell in a literal money-making factory.
Reservations aren't required, but check the opening hours before you go because, as a government operations, it is closed on most holidays and weekends.
2. The Ann & Gabriel Barbier-Mueller Museum
Ever seen a collection of samurai armor?
Well, at the Ann & Gabriel Barbier-Mueller Museum, also known as the Samurai Collection, you're about to see a fascinating exhibit of armor, masks, helmets and weapon of the Japanese Samurai.
The collection dates back to about the 12th to 19th century and focuses on the Japanese Edo period.
The museum opened in 2012 to house the personal collection of the Barbier-Muellers who had been collecting over 1,000 objects for 25+ years.
If you visit Dallas often, you should know that the collection is rotated about twice a year to show off new artifacts.
3. Meadows Museum
One of the coolest cheap things to do in Dallas if you're around the camps of Southern Methodist University is to visit the Meadows Museum, an art museum with one of the largest collections of Spanish art outside of Spain.
The art dates from around the 10th to the 21st centuries, so a wide enough range that you can really get a feel for the history of art movements in the region.
Some of the most popular works here are done by famous painters like Greco, Picasso and Goya, and the types of art range from oil sketches to wood sculptures to Baroque style canvases.
The museum opened in 1965 and started off with its Spanish art as a gift to the university from Algur Meadows, who frequently visited Spain.
4. Amon Carter Museum
Another free art museum in Dallas, the Amon Carter Museum of American Art is particularly focused on art depicting the Old West.
From exploration of the land to the settlement of North America, the history of the country is celebrated here with plenty of photographs, prints, paintings and other artifacts that bring to life this period in time.
Many of the pieces of art are done by Frederic Remington and Charles M. Russell, artists who are best known for illustrating scenes in the Old West.
These works actually shaped American perceptions of the frontier experience and closely resemble what you and I would think of the "Old West" still today.
The museum is free and open to visitors of all ages most days of the week, but check ahead before you go as it is closed on Mondays and operates different hours depending on the day.
If you like colors and shapes, you'll fall in love with this quirky museum in Dallas.
Instead of focusing on one particular time period of area of the world, this museum focuses on a type of art that plays with geometric style and forms and uses blocks of color to change and guide your perception.
Artists are represented from around the world, including Russia, Japan, and Europe, and the permanent collection features not just paintings, but also 3D art that uses shape as its main focus.
In addition to the permanent collection, there are also special exhibits featuring artists from Dallas and the surrounding area.
6. African American Museum
Situated in Fair Park, Dallas, the African American Museum is a free museum in Dallas focusing on African American history, art, and culture.
It's actually the only one of its kind in the Southwestern United States, and it's also proud to hold one of the largest collectiosn of African American Folk Art in the entire United States.
In addition to art exhibits, there are all galleries, libraries, and educational programs that take place in an on-site theatre and in classrooms.
The curator's mission is to bring a meaningful experience to people who don't normally visit art museums.
Among some of the best African American artists featured in the museum are Jacob Lawrence, John T. Biggers, Benny Andrews and Arthello Beck.
7. Mary Kay Cosmetics Museum
Heard of Mary Kay Cosmetics?
If you haven't been living under a rock, it's almost a guarantee that you have – this brand of cosmetics has been sweeping across the US and beyond since its inception, and the Mary Kay Cosmetics Museum at Mary Kay headquarters in Dallas celebrates both the legacy of the brand and the woman behind the iconic products.
The museum is within the lobby at the headquarters, and you don't need an appointment to visit but it is closed on the weekends.
Take a self-guided tour around the exhibits and check out the inspirational speeches given by Mary Kay Ash, as well as a tribute to the brand's top sellers.
Free Things to Do in Dallas for Kids
If you've got the little ones in tow, finding things to do in Dallas takes on a whole new meaning – ie, where can you go that will wear them out, keep them interested, not cost a fortune and also not mind if they're a little bit loud?
Well, parents of the internet, I've got the best free things to do in Dallas and Forth Worth for kids right here because you're WORTH IT.
8. Perot Museum of Nature and Science
While you can't go into the Perot Museum of Nature and Science for free, there is a free one acre outdoor plaza that is fantastic for a chill out session.
Have the kids run around and splash around in the water features or play the musical instruments while you watch them from benches or your picnic blanket.
There is also a lobby area with WiFi if you need it or want a bit of air conditioning in the Texan sun.
Plus, it's only a short walk from The Sixth Floor Museum at Dealey Plaza, if you are thinking of heading there.
9. River Legacy Park
Just a short drive away from Dallas is River Legacy Park in Arlington where you can explore the habitats, walk thorugh the forest, and look at the creatures living in the wetlands.
Grab your mountain bikes and take the mountain bike trail or go rollerblading or walking on the paved trails that go through beautiful forests for miles.
There are picnic areas for you to pack a lunch and enjoy, and there are spots you can sit and overlook the river while reading books or soaking in the sunshine.
When you visit River Legacy Park with kids, you'll want to check out the awesome playground equipment that will keep them active the whole afternoon.
10. Lake Worth Castle
While you can't go in the Lake Worth Castle, this free thing to do with kids in Fort Worth is a fantastic drive-by to show the kids a "real" Texas castle.
It dates back to the 1920s and was built on the shores of Lake Worth by wealthy Fort Worth residents.
Don't tell the kids, but there are also reports of castle hauntings!
11. Benbrook Lake
From fishing to hiking to bird watching, it's all going on at Benbrook Lake in the Fort Worth area.
The lake is accessible by car and is located in gorgeous countryside, making it a calming place to take the kids when in Fort Worth.
Bring a picnic and sit in the prairie meadows or do a bit of camping when the weather is nice – however you want to spend the day, Benbrook Lake provides the idyllic backdrop.
12. Fort Worth Water Gardens
If the kids are just itching to get wet in the hot Texan summer, you need to do the number one fun thing to do in Fort Worth for kids: the water gardens!
This seriously cool park/gardens is filled with pools of water and flowing water fountains that provide an awesome mist and place to cool off.
Please note that you can't actually swim in the water gardens, but plenty of people use it as a place to cool off.
The park opened in 1974 and has been serving up modernist architecture and some refreshing moments to residents ever since.
13. Fort Worth Stockyards
To take the kids to the Old West, you're going to want to hit up Fort Worth Stockyards.
I brought my British husband here who basically just spent the entire say saying, "Yeehaw" and thinking he was about to engage in some sort of shoot out. So it definitely ranks high on his list of favorite things to do for free in Fort Worth, if nothing else!
The historic stockyards are where cattle was sold and traded in Fort Worth from 1866 to 1890, giving the area the nickname "Cowtown."
Now, you can go to the rodeo, see the stockyards themselves, stop in an Old West themed gift shop, watch the cattle walk as they come through town and buy plenty of cowboy boots.
14. Fantasy Landing at Kiest Park
As one of the most popular playgrounds for kids in Texas, Fantasy Landing is one of the best free things to do with kids in Dallas and they'll fall in love with the colourful climbing equipment and fantasy-themed play area.
The park was designed for children of all physical abilities to be able to play together, making this one of the top choices for kid's playgrounds in the Dallas area.
Free Outdoor Spaces in Dallas
Ah, the great outdoors!
Finding free things to do outdoors in Dallas is super easy given the crazy number of parks and gardens there are. And, bonus – most of them you don't have to pay to get in, which for families or couples on a budget is a godsend!
15. Klyde Warren Park
This park has it all – from playgrounds to walking paths to children's activities, there's always something going on and plenty of green space to enjoy.
There are also food trucks on a Friday and regular exercise classes in the morning so you can find your inner zen while soaking in the fresh air and stopping to smell the roses, literally.
16. White Rock Lake
At over 1,000 acres, White Rock Lake is one of the most used parks in all of Dallas and is a fantastic place to lay out in the sun or get active.
Within White Rock Lake park you'll find hiking and biking trails, an entire museum, the Dallas Arboretum, as well as wetlands, dog parks and picnic areas for you to pack your own lunch and make a day of it.
White Rock Lake is one of the best free things to do in Dallas.
17. Main Street Garden
When you're in the heart of a city and just want a place to escape for a while, come to Main Street Garden which was developed by Downtown Dallas a place for community residents and visitors.
While in Main Street Garden, you'll get WiFi so you can connect with friends and family, as well as a toddler play area and space for dogs.
There is also a public art installation so you can reflect on your own creativity a bit, or just enjoy the skyscraper views around you.
18. Reverchon Park
At over 40 acres, Reverchon Park is a great Dallas park to take the family for free.
It was established in 1914 and since then has been bringing loads of activity and life to Dallas.
In addition to garden areas where you can just sit and chat, there are picnic tables if you've brought your own food, a playground for the kids, miles of trails to walk or jog, grills if you want to have a cook-out, and plenty of space for sports including baseball fields and basketball courts.
There is parking on-site, and the easiest way to get here (like most places in Dallas) is to drive.
19. Trinity River Audubon Center
Just ten miles south of Dallas is the Trinity River Audubon Center, a completely free thing to do in Dallas for nature lovers.
The 6,000 acres of the forest is the largest urban hardwood forest in all of the US, and within it you'll find loads of plants and animals (and even different habitats).
Part of the center is actually an old dump site, which has now been reclaimed and is home to birds and other wildlife.
While you're here, you won't feel like you're near a big city at all and instead will be able to escape to a calming and natural world – for free!
20. Oak Cliffe Nature Preserve
Looking to hike or bike your way to a healthy lifestyle?
Or just want a place to hang out and relax when you're visiting Dallas? The Oak Cliffe Nature Preserve has you covered.
This lovely area filled with meadows and rolling hills is filled with walking and biking trails to get you moving.
Along the way, you'll find lots of wild flowers and other plants.
21. Fort Worth Botanic Gardens
One of the best outdoor things to do in Fort Worth is the Fort Worth Botanic Gardens – from Japanese gardens to Rose gardens to indoor conservatories holding lots of exotic plants, you could spend a whole day here getting lost in the wonderful aroma and educational experience.
There are climates that represent the rain forests, deserts and other habitats, as well as cactus gardens and peaceful places to just go for a walk through some vegetable patches.
The Fort Worth Botanic Gardens do have an entry fee, but check out free events in the schedule.
22. Pegasus Plaza
Situated in Downtown Dallas, Pegasus Plaza is a green space on the corner of Akard and Main Street.
It's often used for concerts and festivals, and it has some fountains that create the main gathering places.
The plaza was opened in 1994 in an effort to redesign Downtown Dallas and make it more welcoming for residents and visitors and is free to walk through and visit.
Free Cultural Things to Do in Dallas
Texan culture is a culture all on its own – its both American and Old West, historic and modern, cowboy and inner city.
To discover culture in Dallas and Fort Worth for free, try these activities!
23. McKinney Avenue Trolley
This free trolley takes visitors through the streets of Dallas with a vintage flair.
The idea is to help people experience new parts of downtown Dallas while also maintaining the history of the service that was founded in 1983 to return streetcars to Dallas.
This is a lovely free way to explore the city and Instagrammable for days!
24. Dallas Fine Arts Chamber Players
Ready to embrace Texas culture by way of a free concert?
The Fine Arts Chamber Players are constantly putting on free concerts around Dallas and the surrounding areas to help expose new people to a love of music.
Their mission is to enhance the quality of life for North Texas and their amazing classical music performances are a true testament to the rich culture to be found here.
25. Pioneer Plaza Cattle Driving
Head to Pioneer Plaza in Dallas to celebrate Dallas's history and culture.
This is the largest public open space in the entire central business district in Dallas and home to a sculpture that symbolizes a cattle drive.
The pieces of art were created by Robert Summers and the cattle drive would have taken place along the Shawnee Trail.
The sculptures have been a point of content over the years, but ultimately they opened in 1994 and have been there ever since.
26. Billy Bob's Texas
When I first walked into Billy Bob's Texas in Fort Worth, I was astounded by just how big everything looked.
There is a place for a rodeo, a line-dancing floor, a gift shop, loads of tables and plaques on the wall celebrating Texas culture.
If you visit an event here, you will often have to pay a fee, but sometimes you can get in to look around free of charge.
This is definitely one of the best free things to do in Fort Worth if you want to really understand Texas culture!
27. Deep Ellum
Head to this part of Dallas for some arts, entertainment and restaurants.
Of course you'll want to bring some money with you if you're looking for a night out on the town, but for just a wander through, it'll cost you nothing.
This neighborhood is also home to some legendary jazz and blues music, and it used to be a bit of a seedy place filed with walk-up hotels, pawn shops and drug sales.
Today, you can see the popular street art in the area and discover a part of Dallas that you probably never knew existed.
28. Southern Methodist University
When I visit a new city, I love going to a local university just to get a feel for the vibe.
Dallas is home to a beautiful one, Southern Methodist University, which has plenty of space to walk along tree-lined routes and see the hustle and bustle of students going to and from classes and activities.
29. Fair Park
Home to loads of Dallas cultural institutions like the Old Mill Inn and the African American Museum, Fair Park is a National Historic Landmark that is free to explore.
As you walk around, you'll note that the buildings have a unique vibe. This is because they were constructed for the Texas Centennial Exposition in 1936 in an art deco style.
Annual events include the State Fair of Texas and Earth Day Texas, and it's her that you can ride the largest Ferris wheel in North America, the Texas Star!
30. Dallas Farmer's Market
Downtown Dallas might not immediately seem like the perfect place for a Farmer's Market, but it's been going strong since 1941 and is a fantastic place to get a real cultural sense of North Texas and meet local residents who contribute to its welcoming atmosphere.
Here, you'll meet people who want to live a more sustainable and healthier live in Dallas.
31. Thanks-Giving Square
Thanks-Giving Square may have been inspired by the tradition of thanksgiving, but you won't see a bunch of people sitting around and eating turkey here.
Instead, it's an art installation inside of a building in Dallas that was designed in 1976 to help inspire gratitude and honor the tradition of thanksgiving.
You can see a meditation garden and fountains, along with a chapel with stained glass that is open to people of all faiths.
You can visit the garden and chapel daily, and there are visitor's guides in multiple languages so you can really understand what you're seeing.
Featured Image: Combination of 1. Green Dragon heading down McKinney Avenue. Bonita de BoerFollow [CC BY 2.0], via Flickr, 2. A photo by Joe Mabel [CC BY-SA 3.0], via Wikimedia Commons 3. Mary Harrsch [CC BY-SA 4.0], via Wikimedia Commons