Corpus Christi is one of the top travel destinations in Texas.
Its location on the bay makes it a wonderful place for beach lovers and nature enthusiasts to visit.
Not only is it a beautiful city, but it also has delicious food.
We've gathered the 27 best restaurants in Corpus Christi, Texas.
If you're not sure where to go, read this list for inspiration.
We'll tell you a little bit about each of the top restaurants to help you make a decision!
There's no reason to eat sub-par food when you visit this popular Texas town.
1. Saltwater Grill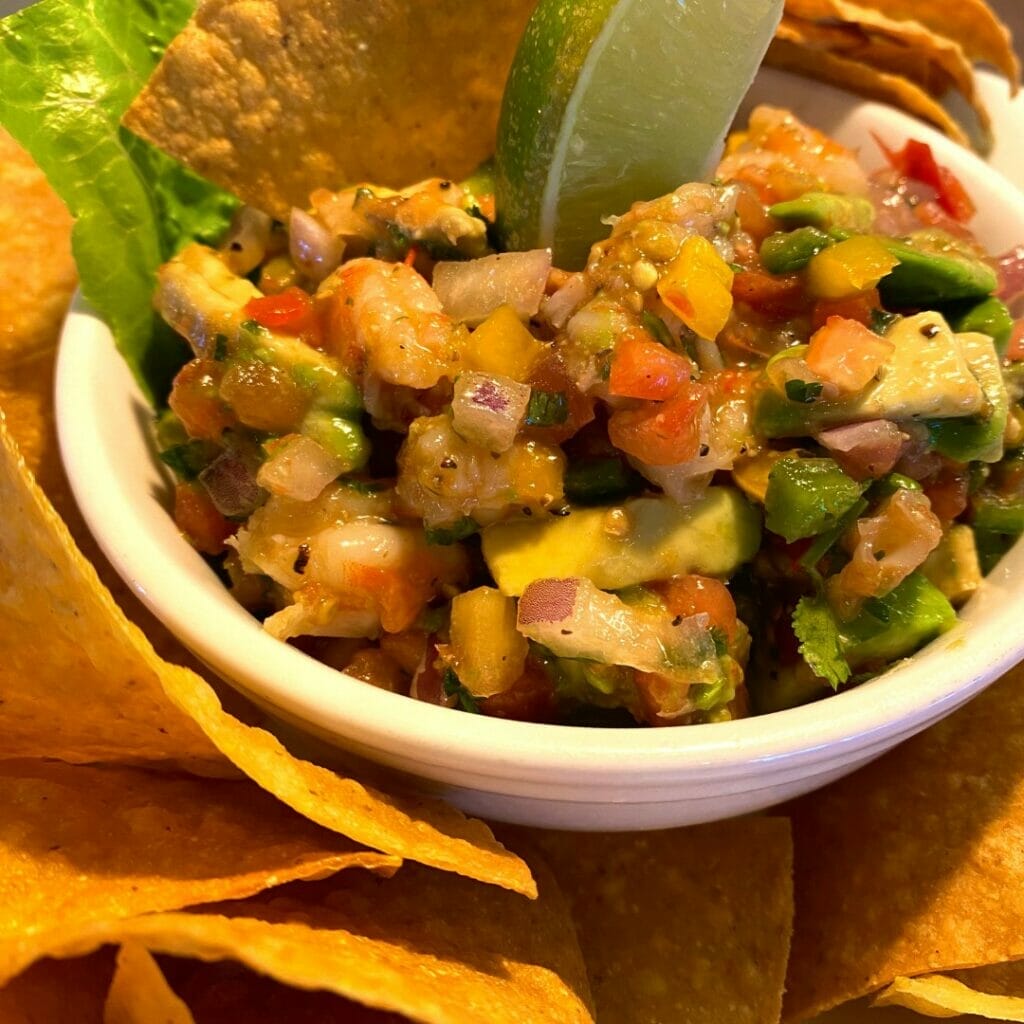 If you're looking for the best seafood in Corpus Christi, look no further.
Saltwater Grill has nearly 2,000 positive ratings because it is one of the best seafood restaurants in the area.
Whether you prefer grilled or fried seafood, they'll have it.
The family-friendly atmosphere makes family meals enjoyable.
Catch one of the daily fresh fish specials for the ultimate fish dinner!
The prices are also quite reasonable.
Seafood is always a little pricey, but their fresh seafood isn't unbelievably expensive.
This is probably another reason why locals love it!
2. Ol' Steakhouse Co.
Known for its mesquite-grilled steaks, Ol' Steakhouse Co. is a highly esteemed steakhouse.
Visit at lunchtime to get affordable food and daily specials.
Visit in the evenings for the full menu and happy hour specials. 
Their menu has a lot of delicious foods to offer.
Everybody will be able to find something that sounds good!
Open since the 90s, this restaurant is one of the most loved restaurants in the area.
While it is fairly classy, it's also laid-back.
This is the perfect combination when you want to enjoy a nice meal without getting too fancy!
3. Black Diamond Oyster Bar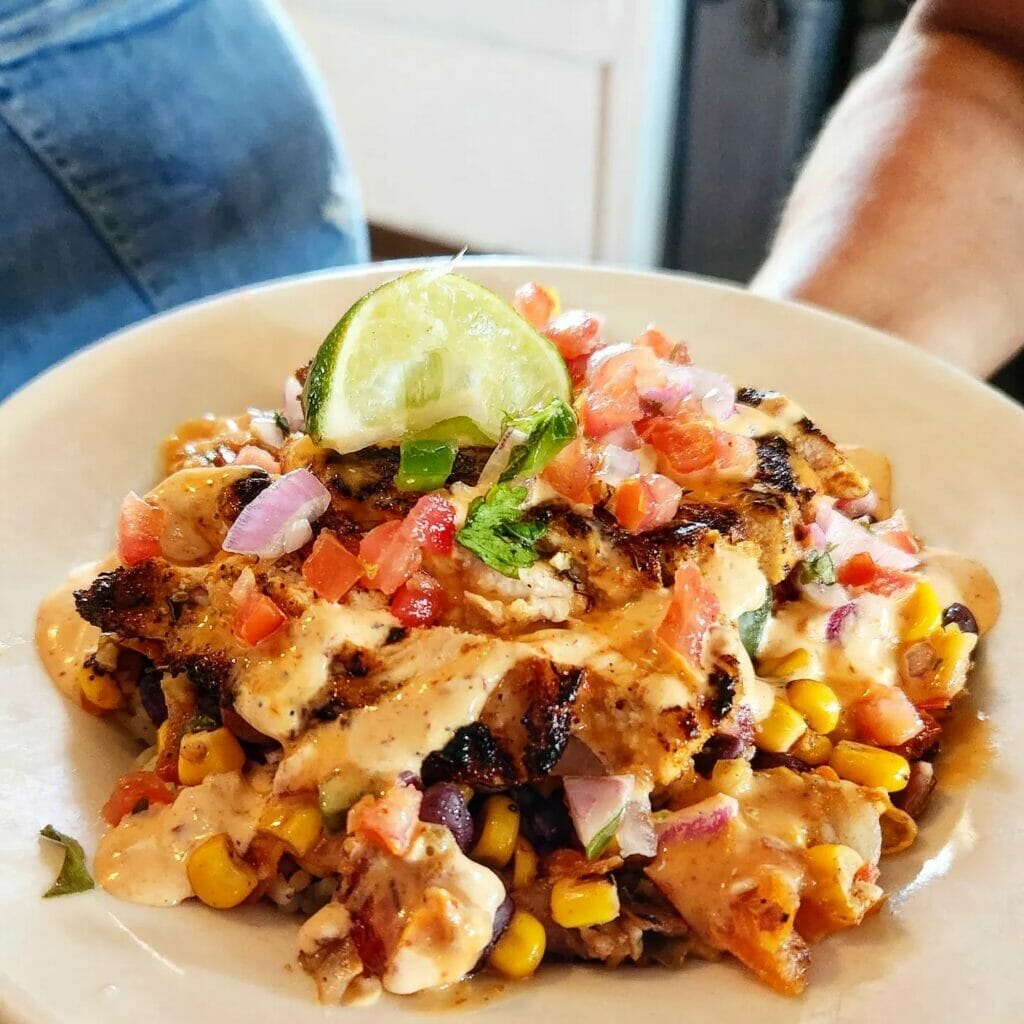 Black Diamond Oyster Bar is another popular seafood restaurant in Corpus Christi.
This restaurant has a cozy and laid-back vibe.
Eating here will feel like you're at a backyard party with your friends!
This small restaurant has plenty of outdoor seating so you can enjoy the fresh air while eating your food.
They also have live music every Friday, Saturday, and Sunday, if the weather permits.
Check out the daily specials, too.
While they specialize in oysters, you can also order from a variety of other seafood classics.
With over 50 years of operation, Black Diamond is a Corpus Christi staple!
4. TANNINS Wine Bar & Tapas Restaurant
This veteran-owned and Latino-owned restaurant is such a fun place to visit!
TANNINS is more than just a wine bar and has earned several awards.
They have monthly wine tastings and food pairings.
This is a great way to learn about how to taste and pair wine with other foods.
They have live music on Fridays and Saturdays so you can enjoy your wine along with some local talent.
And they have tapas, over 50 local beers, and cocktails!
The restaurant part of this wine bar is quite impressive.
And they're always improving.
Even if you don't like wine, you'll enjoy eating here.
5. Silverado Smokehouse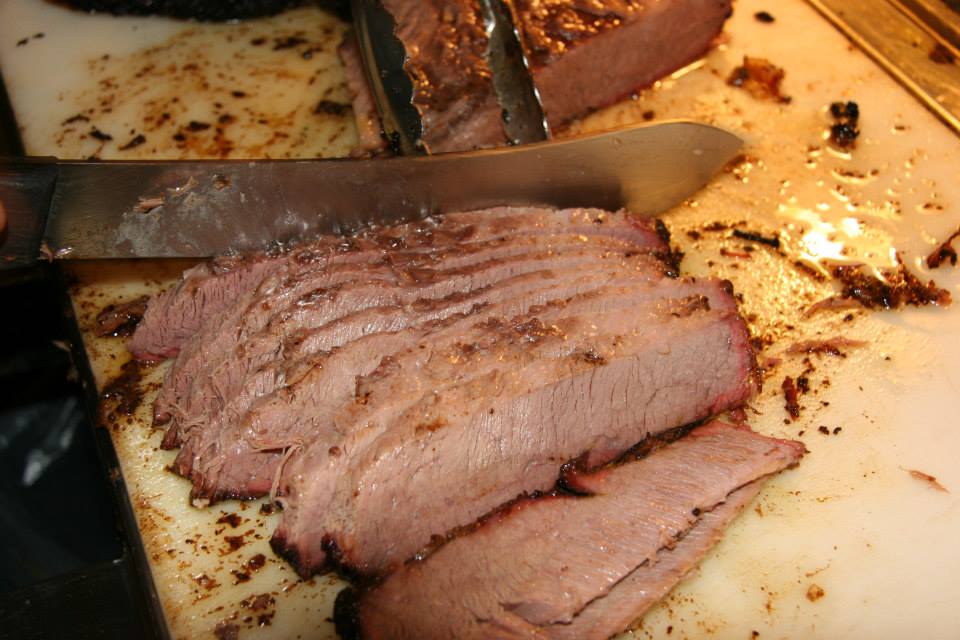 Everybody loves Texas barbecue!
And Silverado Smokehouse does a great job serving up authentic Texas flavors. 
They have won so many awards, which goes to show that they know what they're doing when it comes to barbecue!
Their smoked barbecue will make your mouth water.
You'll be glad you tried it!
This clean and welcoming restaurant will be enjoyable for anyone.
Whether you're meeting up with family or friends, they'll feel comfortable here!
The dining room will exceed your standards and the service will exceed your expectations. It's a local favorite for good reason!
6. 8TE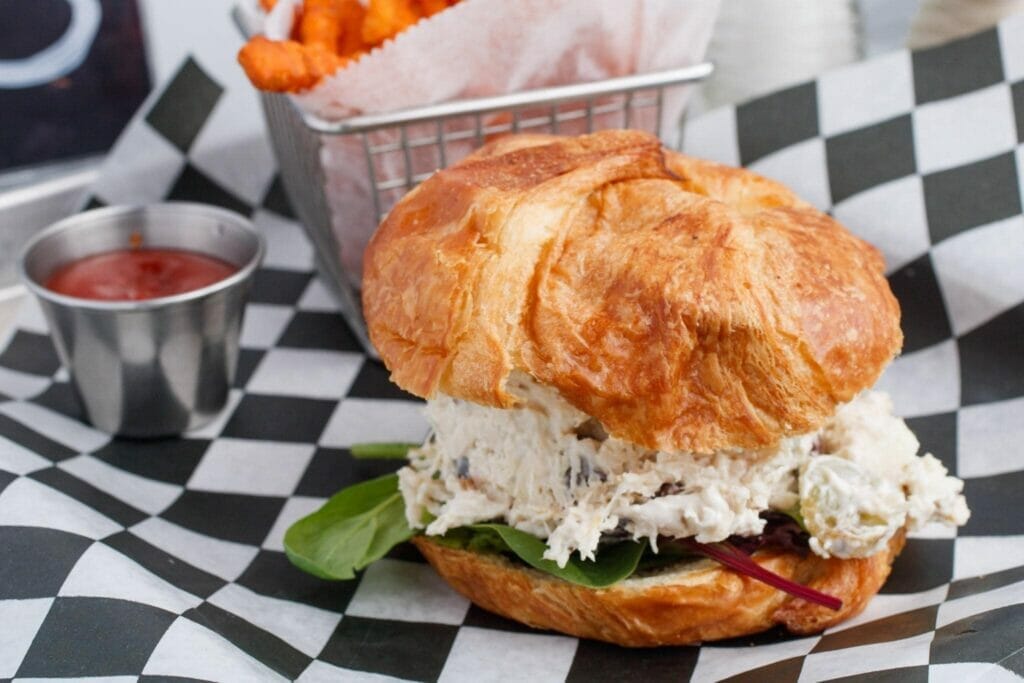 8TE is one of the best places to eat in Corpus Christi.
This funky cafe serves modern American food as well as several baked goods.
Their menu features a lot of seafood in addition to Texas favorites.
This trendy restaurant has a pretty clean menu.
Everything they serve will seem like a healthier option than a lot of restaurants.
And the prices are affordable!
You can stop here for breakfast or brunch, as well.
They have a limited menu for each meal so you won't be overwhelmed by the variety.
7. The Blue Clove Seafood Bar and Grill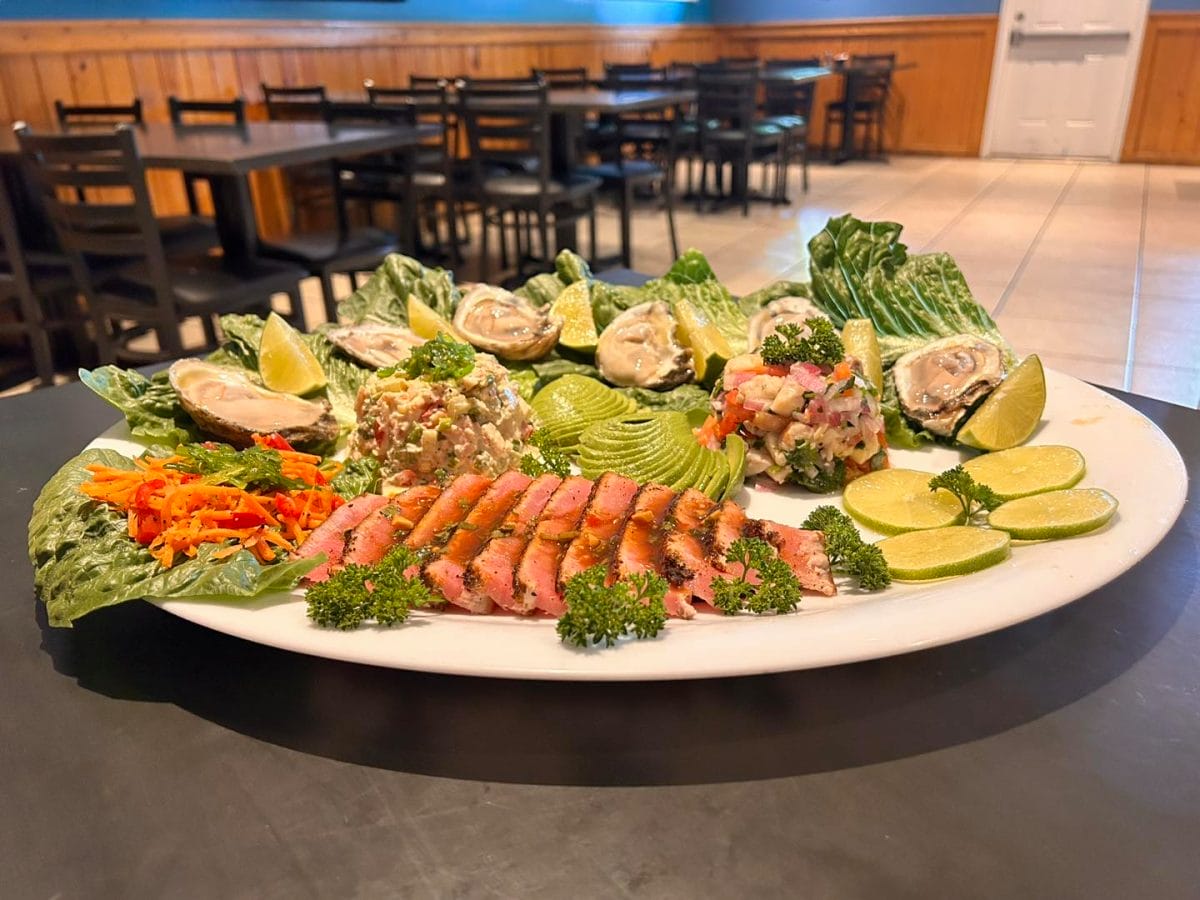 The Blue Clove Seafood Bar and Grill is a seafood restaurant with a lot more to offer.
Their weekly chef specialties showcase fresh and local ingredients.
They have a full bar and can make any cocktail you'd like.
They also have homemade desserts made by their very own in-house pastry chef.
While they serve the freshest seafood, they also have some non-seafood options.
So if someone in the group doesn't want fish or oysters, they can get chicken or a salad, instead.
But if you want seafood, they have anything you could dream of.
8. Yo Philly Cheese Steaks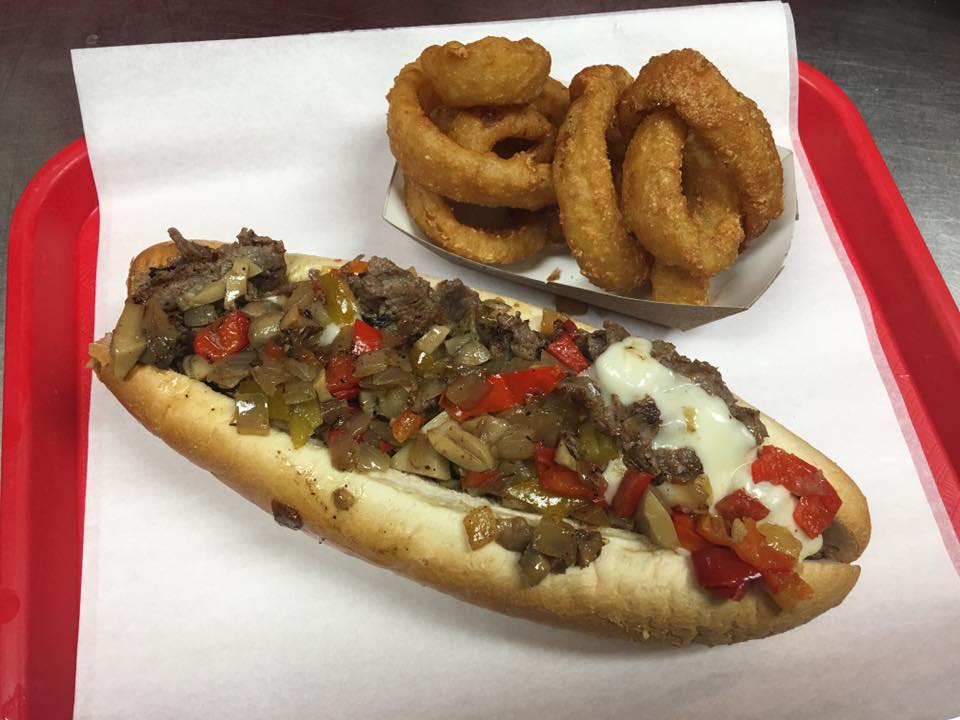 A long way from Philadelphia, Yo Philly Cheese Steaks is bringing some Pennsylvania favorites to Corpus Christi.
This restaurant has a cute and casual vibe.
Anyone from Philadelphia would walk in here and feel the Philly presence.
This is especially true because Corpus Christi is so different from the East Coast!
They have done their best to bring East Coast vibes to Texas.
And they honestly did a pretty good job.
Their menu has several subs with catchy names and affordable prices.
This is a great place to go when you just want an East Coast-style sub instead of a fancy dinner.
9. Andy's Kitchen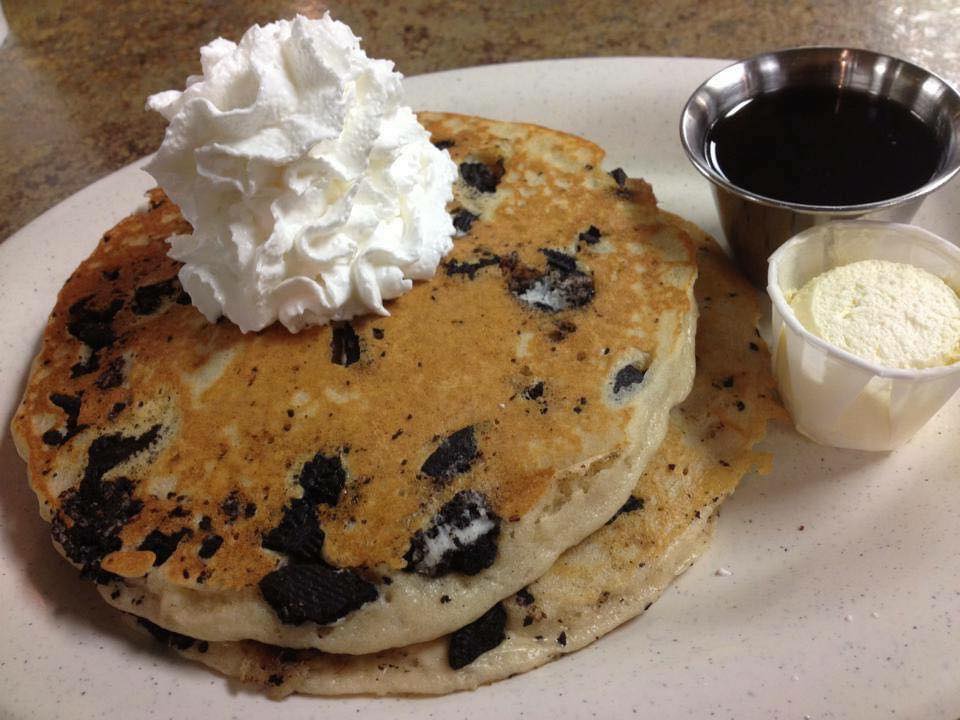 With over 3,000 positive ratings, Andy's Kitchen is a popular brunch restaurant.
They're open every morning and early afternoon and stay quite busy during those limited hours.
Open since 1958, the locals have been coming here for several decades.
With a rustic vibe, this restaurant will remind you a lot of eating at Grandma's house. 
This family-owned restaurant is great for a good home-cooked meal.
They make everything in the kitchen and they make it with love. 
Breakfast lovers will be glad to know they serve breakfast all day.
If you're not a huge breakfast fan, you can get something off the lunch menu at lunchtime.
10. Eirinis Gyros & More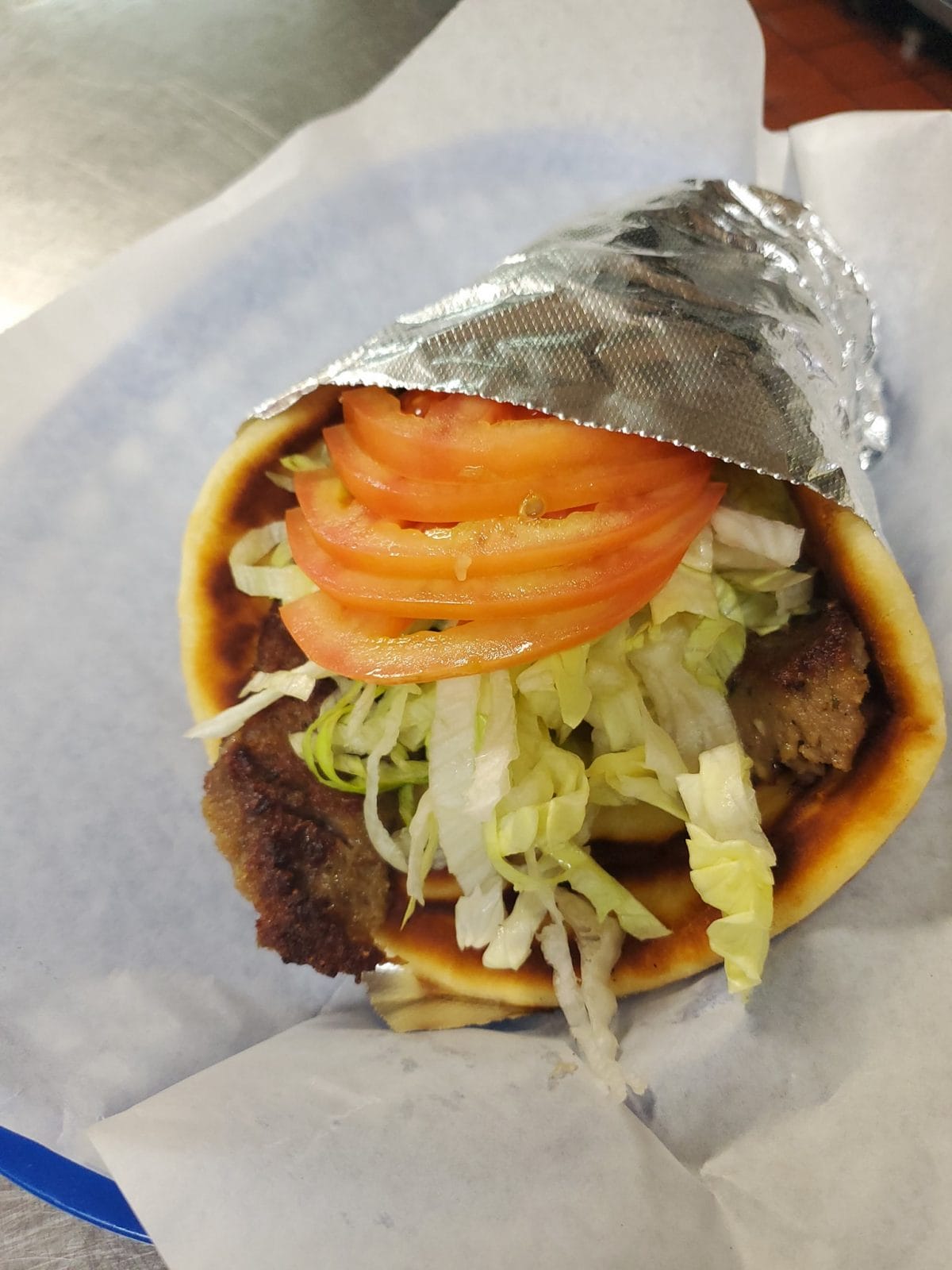 While Corpus Christi doesn't have a ton of Greek restaurants, Eirinis Gyros & More is an amazing local Greek restaurant.
With some of the best food in Corpus Christi, this restaurant is quite memorable.
Made with quality ingredients, the typical Greek dishes at this restaurant are amazingly delicious!
You can order things like gyros, tiropites, and pastitsio. 
This family-owned restaurant is passing down Greek traditional recipes.
The food is as authentic as it can be without being in Greece.
With a fun and homey vibe, you'll probably want to return soon!
11. Ninja Ramen and Thai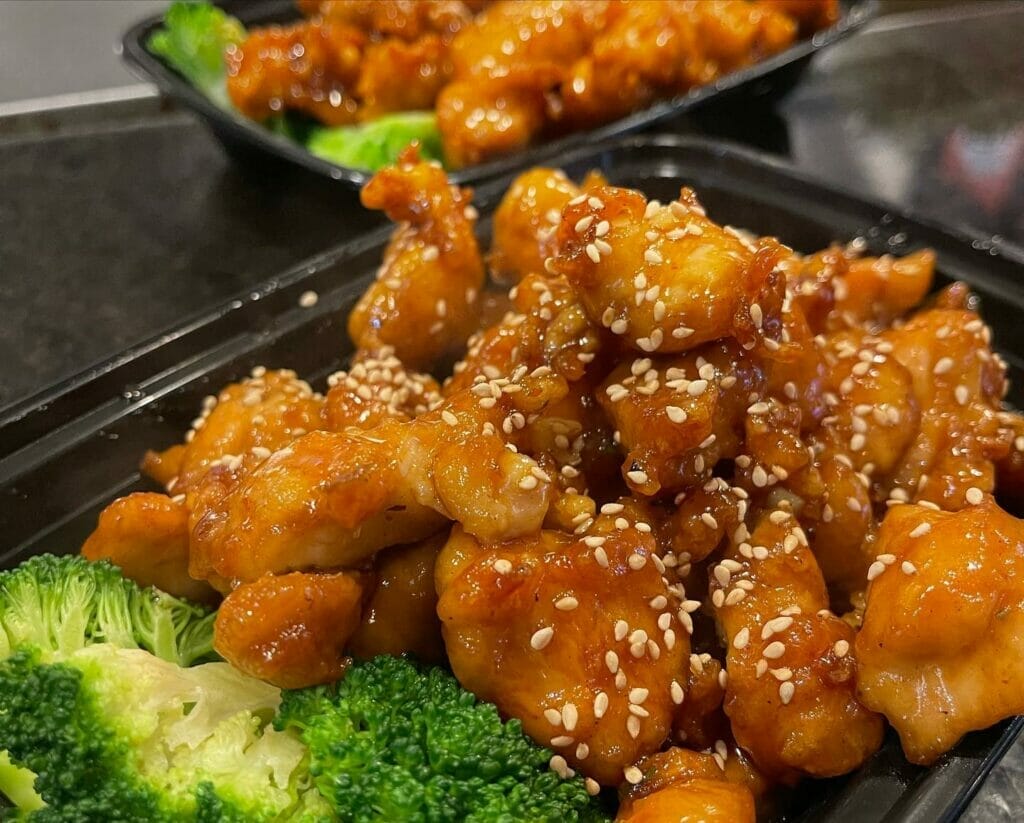 If you're in the mood for Asian food, check out Ninja Ramen and Thai.
With an extensive and affordable menu, there are many delicious options to order at this cute little restaurant. 
While it's a great place to order takeout, it's also a fun place to dine in.
They have a fun dining room that celebrates Asian culture.
The atmosphere will energize you while you sit here.
Also, their food is Instagram-worthy.
This is great if you love to document your meals with pictures!
When your food looks as good as it tastes, you know you've hit the jackpot!
12. Big Bowl Korean BBQ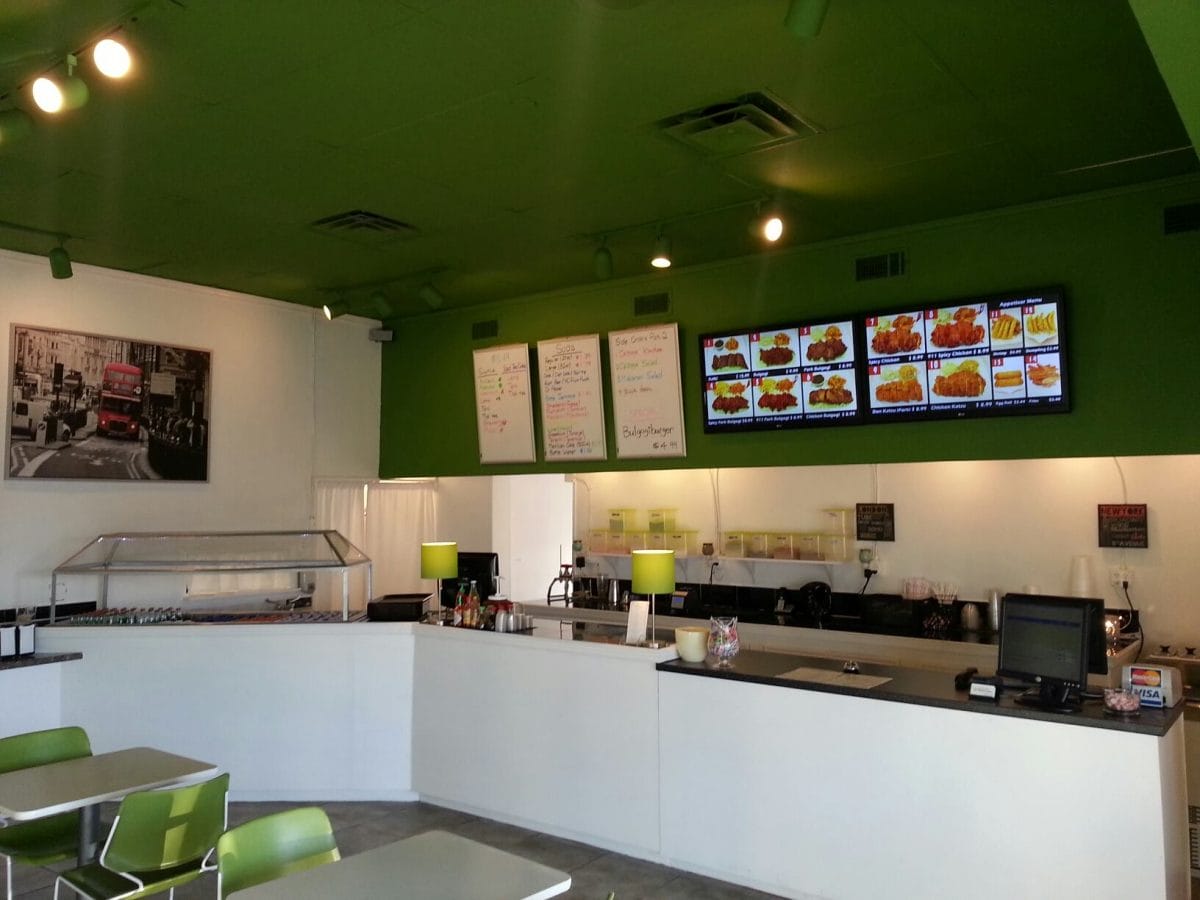 Big Bowl Korean BBQ is the place to go for Korean barbecue.
This is especially true if you want a break from Texas barbecue.
The interior is cute and cozy while being modern and maybe even a bit retro.
It's hard to explain, but you'll love it when you walk through the front door!
They also have a pretty simple menu.
This makes it easy to pick something to order without getting overwhelmed.
Several people will travel over an hour each way to eat here.
That's how good it is! The restaurant is always clean.
The service is always top-notch. The food is always delicious!
13. Authentic New York Pizza
Who doesn't love a good pizza place when they're traveling?
Authentic New York Pizza is where to eat in Corpus Christi if you want some yummy pizza.
And the best part is you can take the leftovers to your hotel and eat them for a late-night snack!
This restaurant serves typical Italian dishes but with a touch of New York!
They also have appetizers and wings if you want something a bit less traditional.
And you can even find Texas flavors throughout the menu.
14. Black Monk Tavern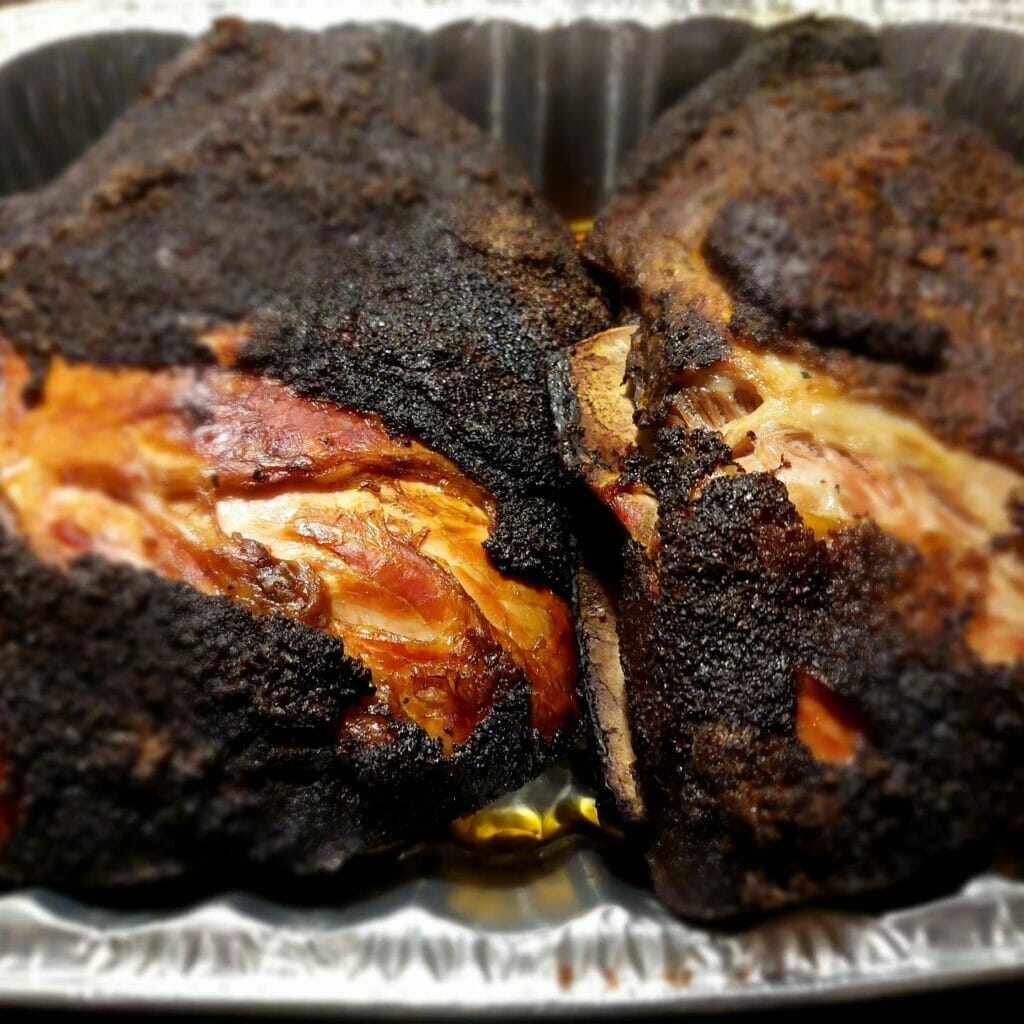 If you're in the mood for a nice bar that serves good food, then Black Monk Tavern is your best bet.
Open from 2 PM to 2 AM every day, this is a good place to go for a night out.
They have an impressive menu and a full bar.
They also have live music regularly.
When you're here, be sure to play a game of pool or pinball. 
You're sure to have a fun time!
15. Chacho's Tacos
Chacho's Tacos is one of Corpus Christi's best restaurants.
This super laid-back restaurant looks and feels like home.
This is especially true if your grandma cooked delicious authentic Mexican food.
It's always crowded.
This means that people love it and can't stay away!
Another cool thing about Chacho's: the Almighty Taco challenge.
People will come in at the opening to try eating this ginormous taco.
Most people can't eat the whole thing!
They also have other "almighty" foods if you'd rather eat something else the size of Texas.
Their breakfast, lunch, and dinner menus are full of amazing Mexican dishes.
16. LEI KITCHEN
LEI KITCHEN is a yummy Southeast Asian restaurant right in Corpus Christi.
They serve popular dishes from several Asian countries.
This is great when you're not exactly sure what you're in the mood for!
If it's a hot day, you'll want to try one of their specialty iced drinks.
They have several refreshing drinks to choose from! They also have beer, wine, and hot drinks. 
The chef has succeeded in uniting all of Asian cuisine into one menu.
With his decades of experience, he has been able to share his Southeastern Asia journey with the people of Corpus Christi.
17. Hoegemeyer's Barbeque Barn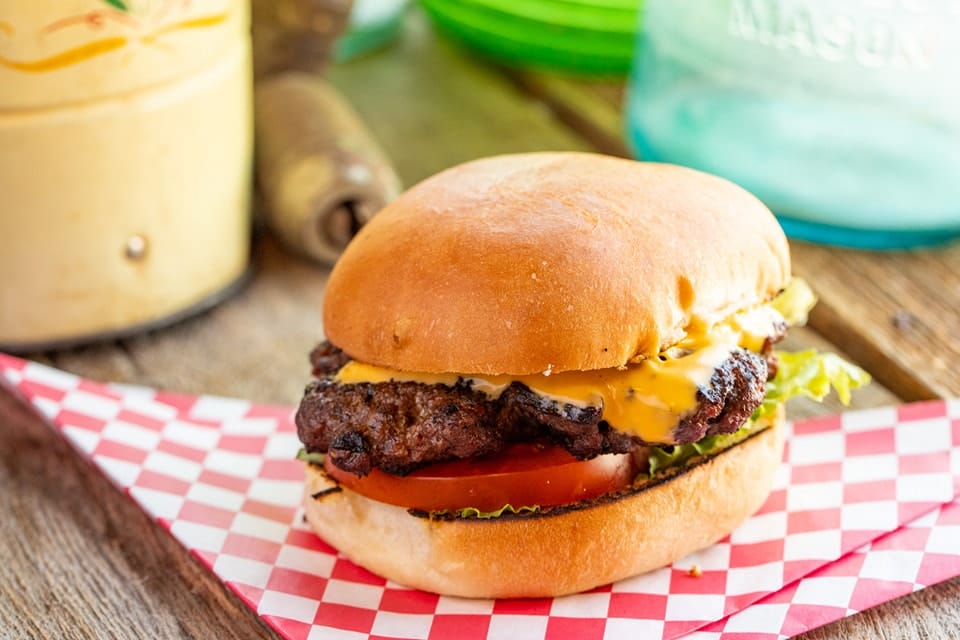 Hoegemeyer's Barbeque Barn is the place to go when you want barbecue in a trendy restaurant.
This country-chic restaurant is in a 90-year-old warehouse and has the cutest dining room.
It celebrates all things Texas in a very cute and rustic way.
The pitmaster has perfected South Texas mesquite barbecue and is sharing it with everybody in Corpus Christi.
While the menu isn't overwhelmingly big, it has something for everyone.
If you love the taste of Texas, you'll love Hoegemeyer's Barbeque Barn.
It's a great place for meeting up with a group of friends or family!
18. Monica's Authentic Mexican Restaurant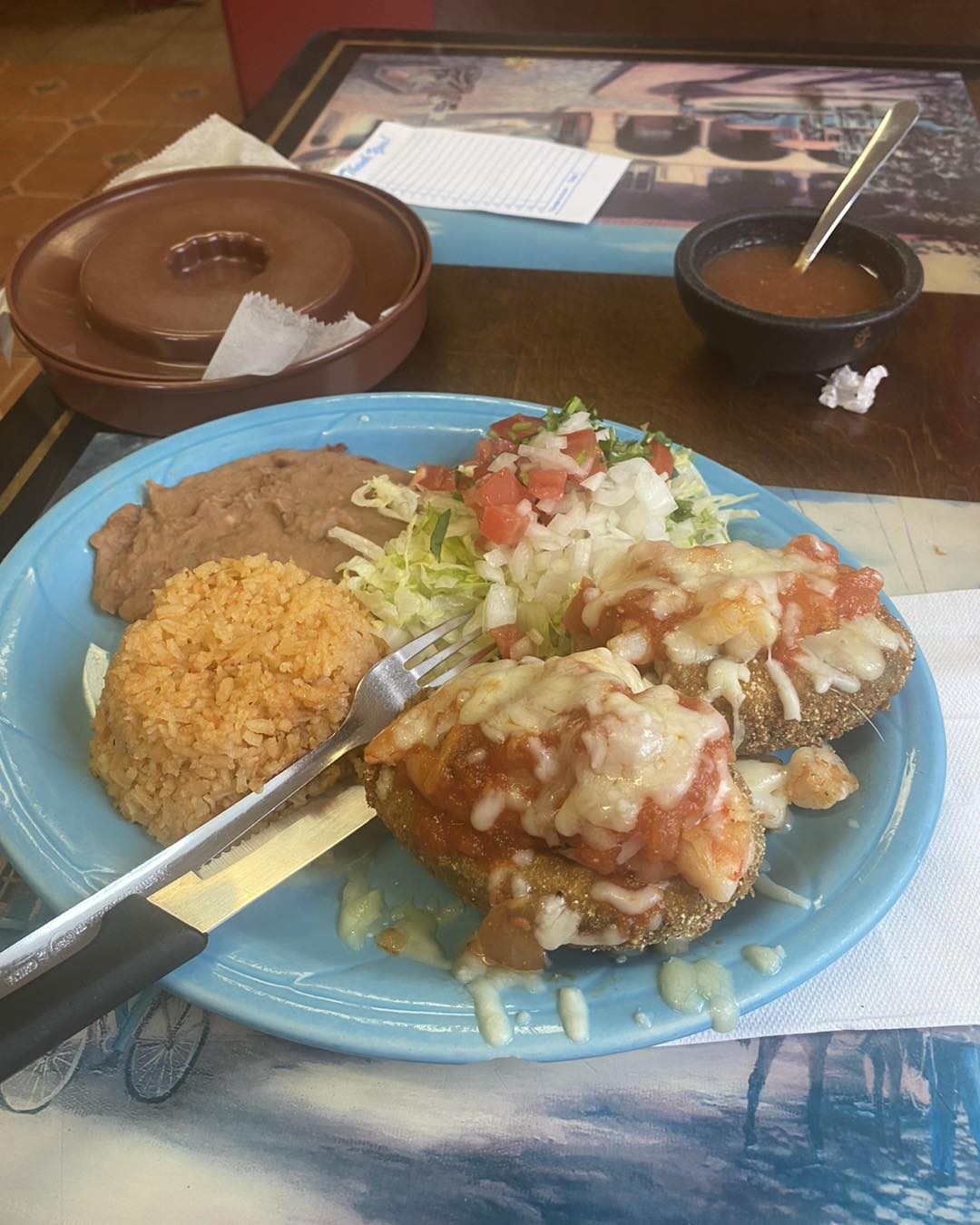 Corpus Christi has several authentic Mexican restaurants and each one is a little bit different.
Monica's Authentic Mexican Restaurant is a super simple little restaurant.
With a big menu, they have so much to offer.
They even have some foods that you wouldn't think to find in a Mexican restaurant. 
They keep things simple so they can focus on cooking the best food.
And their food does not disappoint!
No matter what you order, it will be amazing.
If you want to be impressed, try their homemade horchata.
19. Thai Cottage Corpus Christi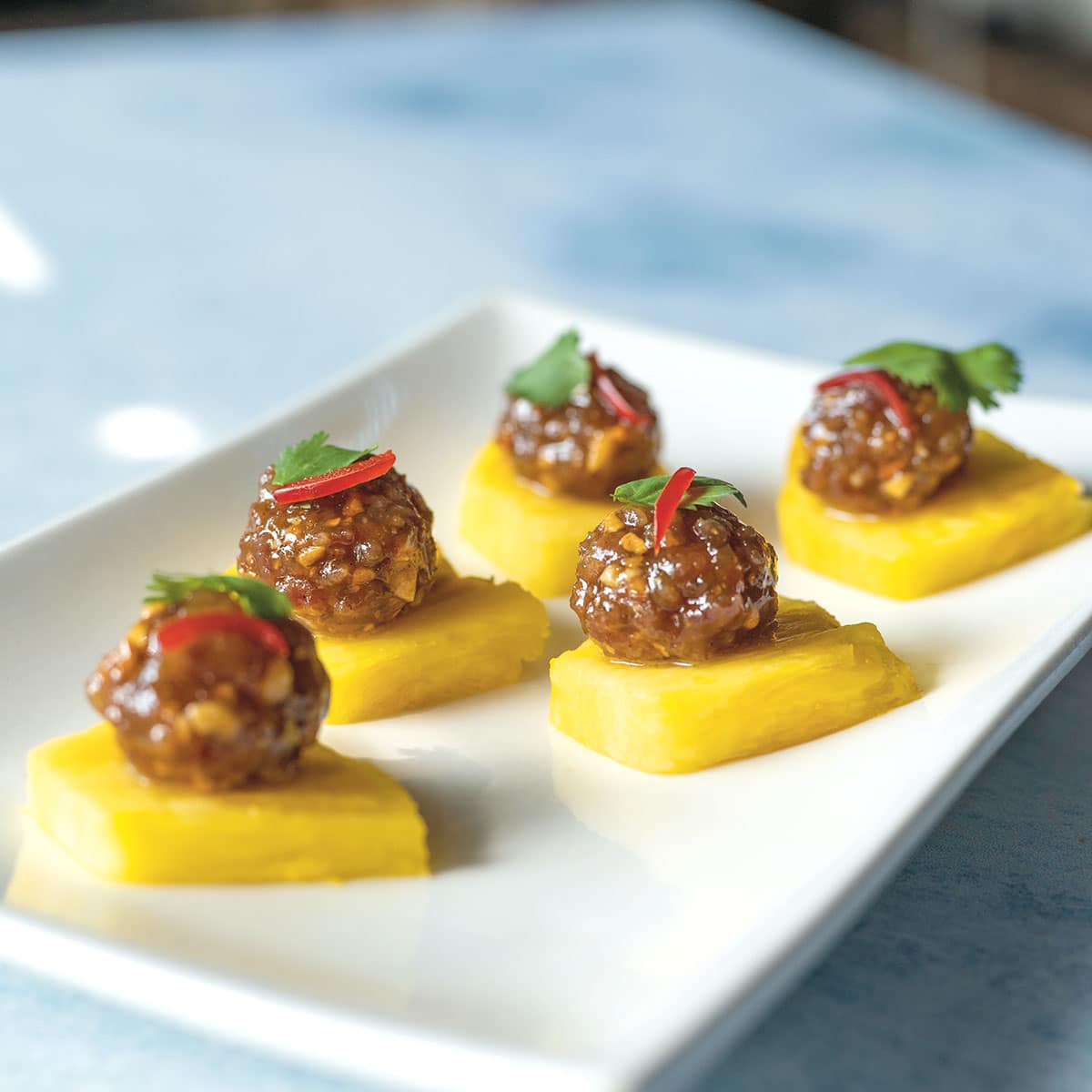 Anybody who enjoys Thai food will love Thai Cottage Corpus Christi.
They also have gluten-free and vegetarian menus so they can be inclusive of other dietary needs.
Whether you prefer mild or extra spicy, they'll be able to serve you what you want.
They serve classics as well as some more sophisticated dishes.
The owner moved to the States from Bangkok and used his cooking skills and expertise to open an authentic Thai restaurant.
Since 1997, the restaurant has grown in success and popularity. 
They have several locations in the area because Texans have grown to love this restaurant so much!
20. Nom's Kitchen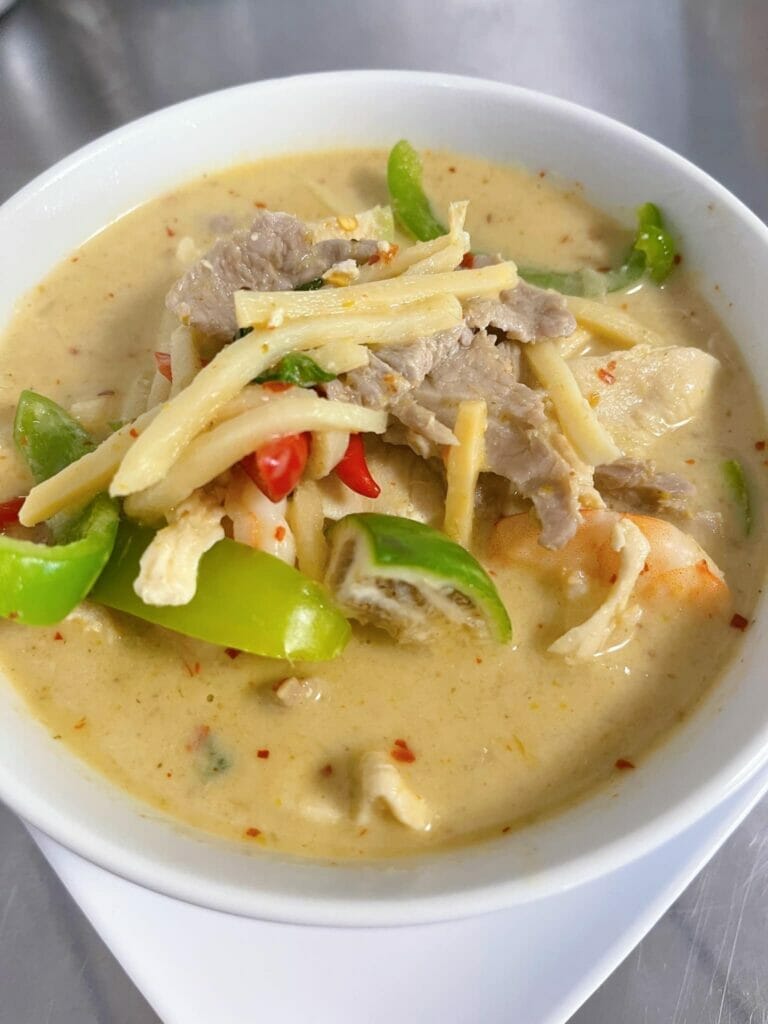 Nom's Kitchen is another Thai restaurant.
With a modern dining room, they also sell some Asian grocery store staples that you can bring home to enjoy later.
You can have a specialty Thai drink and mouthwatering Thai appetizers.
Whether you want soup, salad, rice, or noodles, they'll have something you like.
And no matter what you order, it will come out beautifully! Their dishes are all Instagram-worthy.
They have special dishes, as well.
These menu items showcase the many complex flavors of Thai cuisine. You'll be glad with whatever you order!
21. The Bar-B-Q Man Restaurant & Catering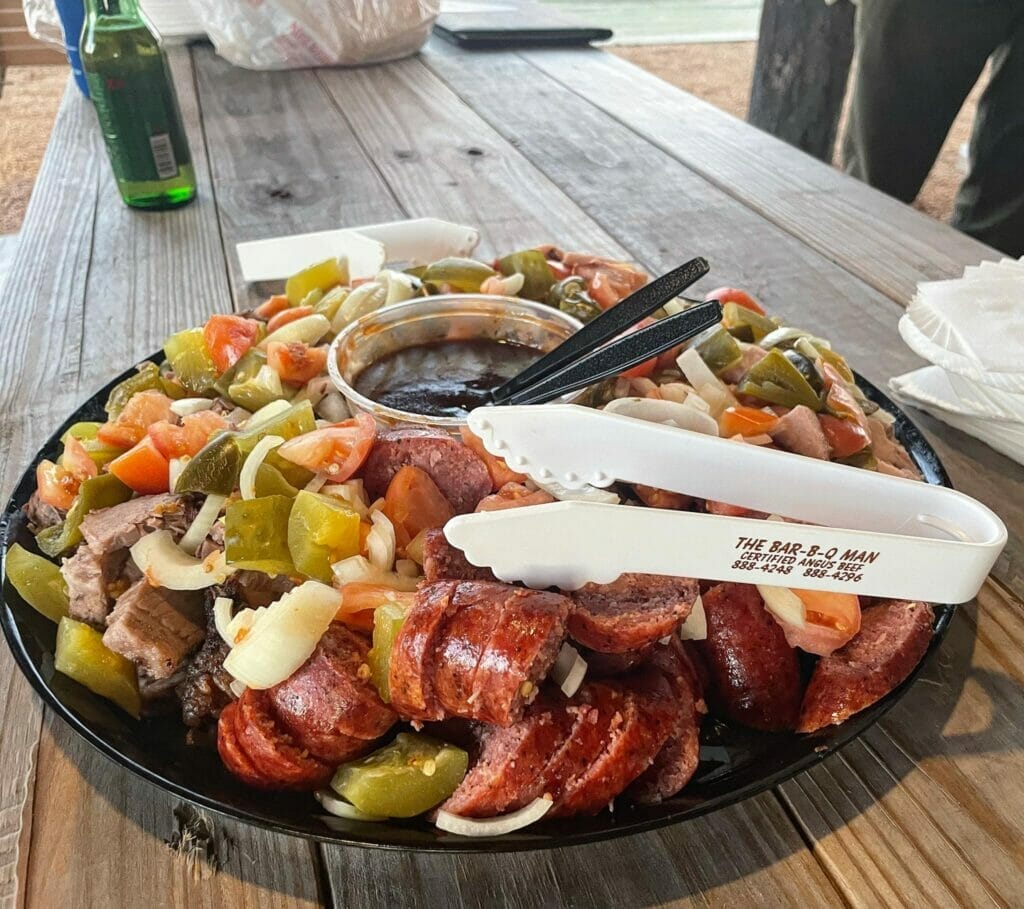 The Bar-B-Q Man Restaurant & Catering is another one of the best restaurants in Corpus Christi.
This family-owned restaurant has been through three generations who love traditional Texas barbecue.
They take it seriously and only serve fresh meat of high quality.
Open since 1977, this restaurant only gets better.
They have a pretty good menu, but you can also order family-style.
This is perfect for big groups or if you want to do a takeout order for a small party!
22. Persis Indian Grill & Bar – Corpus TX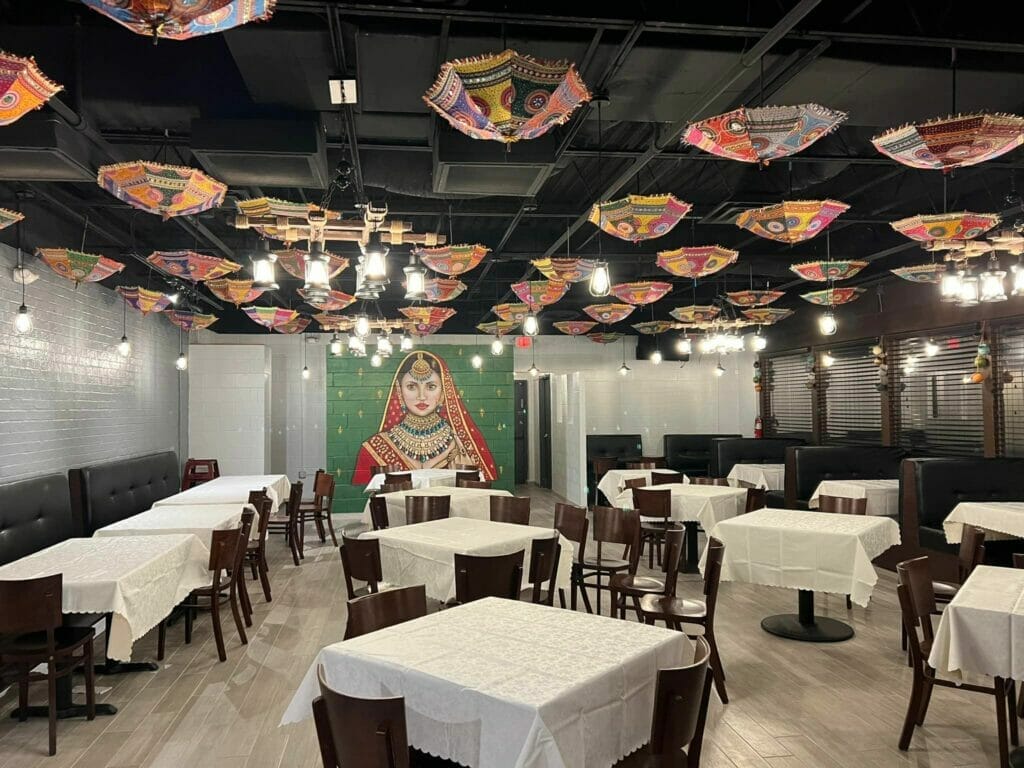 Persis Indian Grill & Bar is a new restaurant in Corpus Christi.
Although it's new, it already has a lot of fans!
The clean and bright atmosphere is inviting to guests of all types!
If you love Indian food or have never tried it before, you'll be pleased with the food here.
Authentic Indian food offers a delicious break from the cuisines more common in Corpus Christi.
They also have a full bar so you can have a beer or cocktail with your meal.
A lot of the food here is also vegetarian, which is great for anyone who doesn't eat meat.
They do have meat, as well, so carnivores will also enjoy it.
23. JaJa Cafe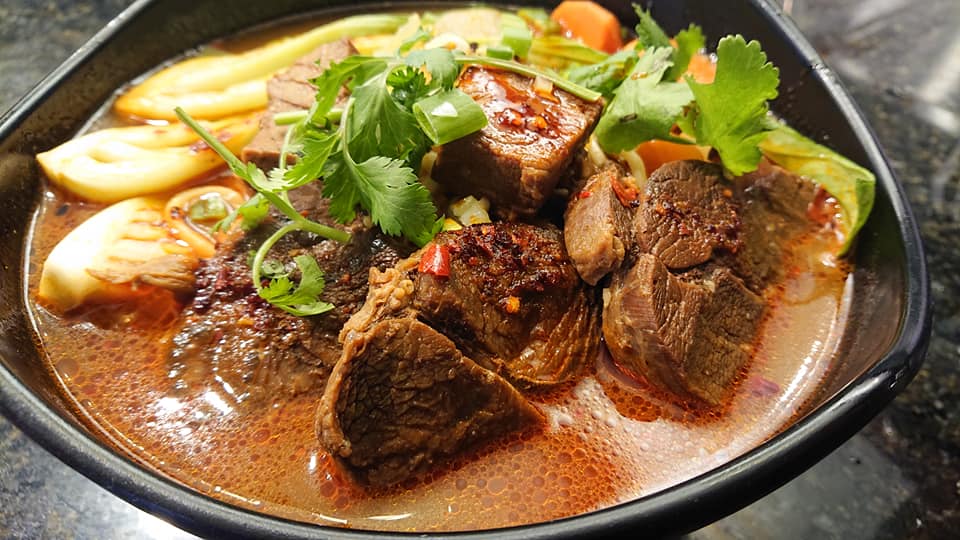 An unassuming Chinese restaurant, JaJa Cafe is one of Corpus Christi's hidden gems.
This little restaurant is pretty typical for a Chinese restaurant.
It has a cozy dining room and a quality menu and is excellent for takeout. Everything will be delicious and the atmosphere will be bustling.
If you're in the mood for Chinese food, this restaurant will surely meet your expectations.
And it's also good at the end of a long day when you just want to relax and eat some food! It will also fuel you for the next day's adventures.
24. Ginger Cafe & Grill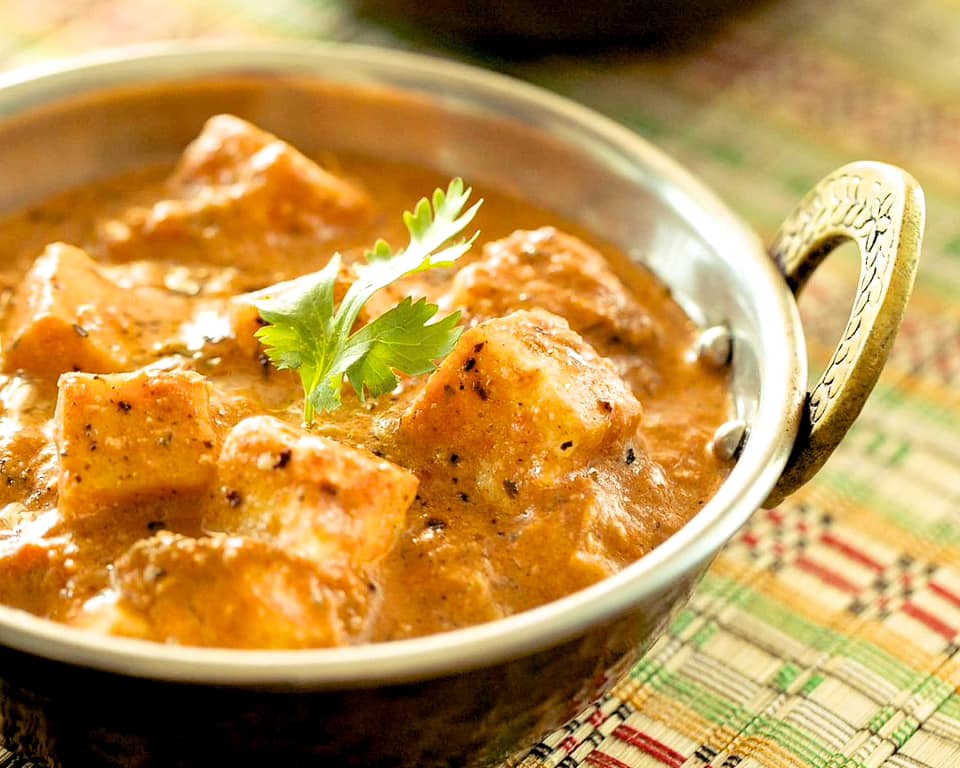 Ginger Cafe & Grill is a popular Mediterranean restaurant in Corpus Christi.
They specialize in foods from the Mediterranean and the Middle East.
While their dishes are inspired by various countries, each menu item strives for authenticity.
You will experience the flavors of other countries and see what makes each cuisine special.
The chef opened this restaurant in hopes to bring global flavors to Corpus Christi.
This was because he missed the taste of home while he was in Texas.
Not only will the food be quality, but so will the service.
25. Mi Nueva Casa Restaurant
Mi Nueva Casa Restaurant is another popular Tex-Mex restaurant in Corpus Christi.
This restaurant will remind Northerners of their favorite Mexican restaurants. 
The bright dining room is exciting and enjoyable.
The menu is full of popular Mexican dishes.
They even serve breakfast!
The small business has a friendly owner who works hard to ensure the guests enjoy their meals.
The staff is also super professional and helpful. Patrons will always be impressed with their experience at this restaurant.
26. Hester's Cafe Six Points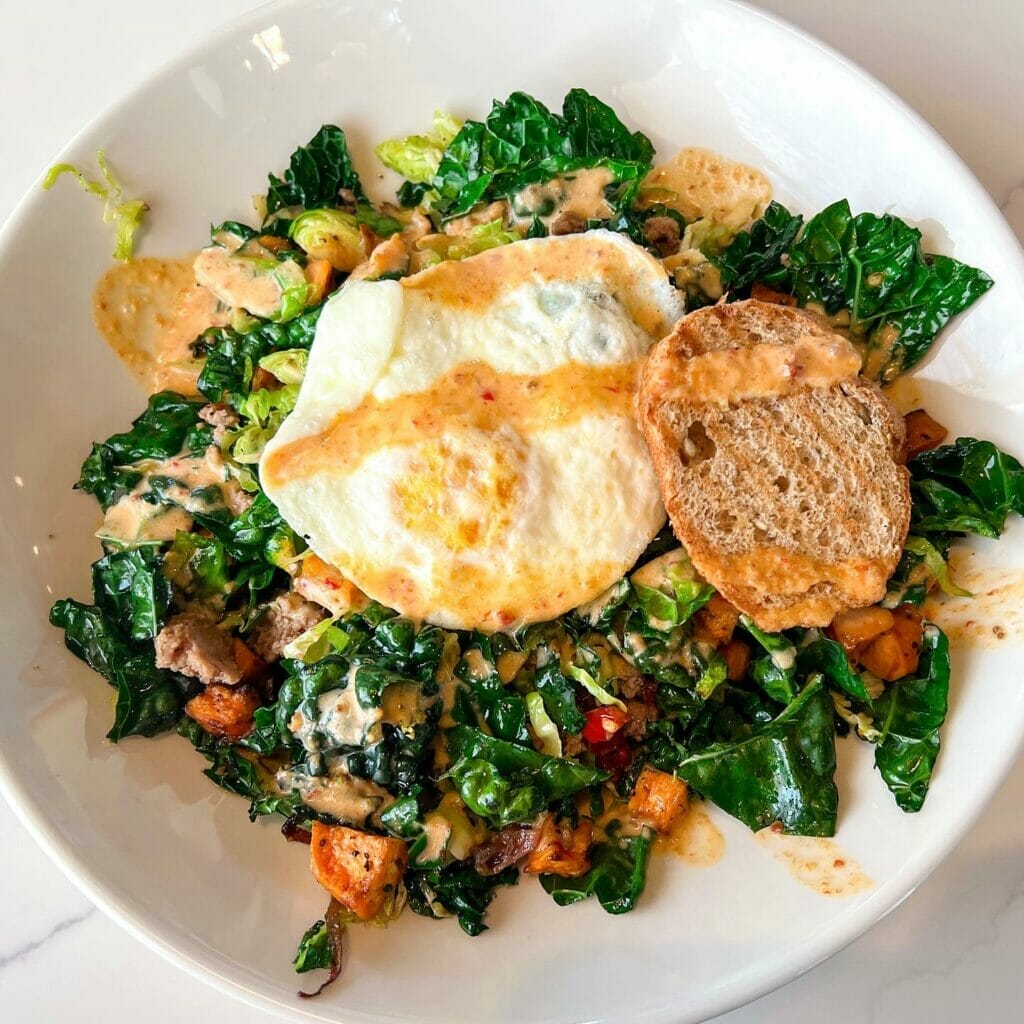 Hester's Cafe is a cute cafe and bakery that specializes in brunch and coffee.
Owned by a couple who both have culinary experience and expertise, the restaurant feels like family. 
The restaurant also has a Christian atmosphere and is closed on Sundays for that reason.
They put family first and foster a sense of community for everybody who ever visits.
Whether you want coffee, a baked good, or a full meal, Hester's has got you covered!
You can get breakfast, lunch, and brunch here.
27. Farmacy Grill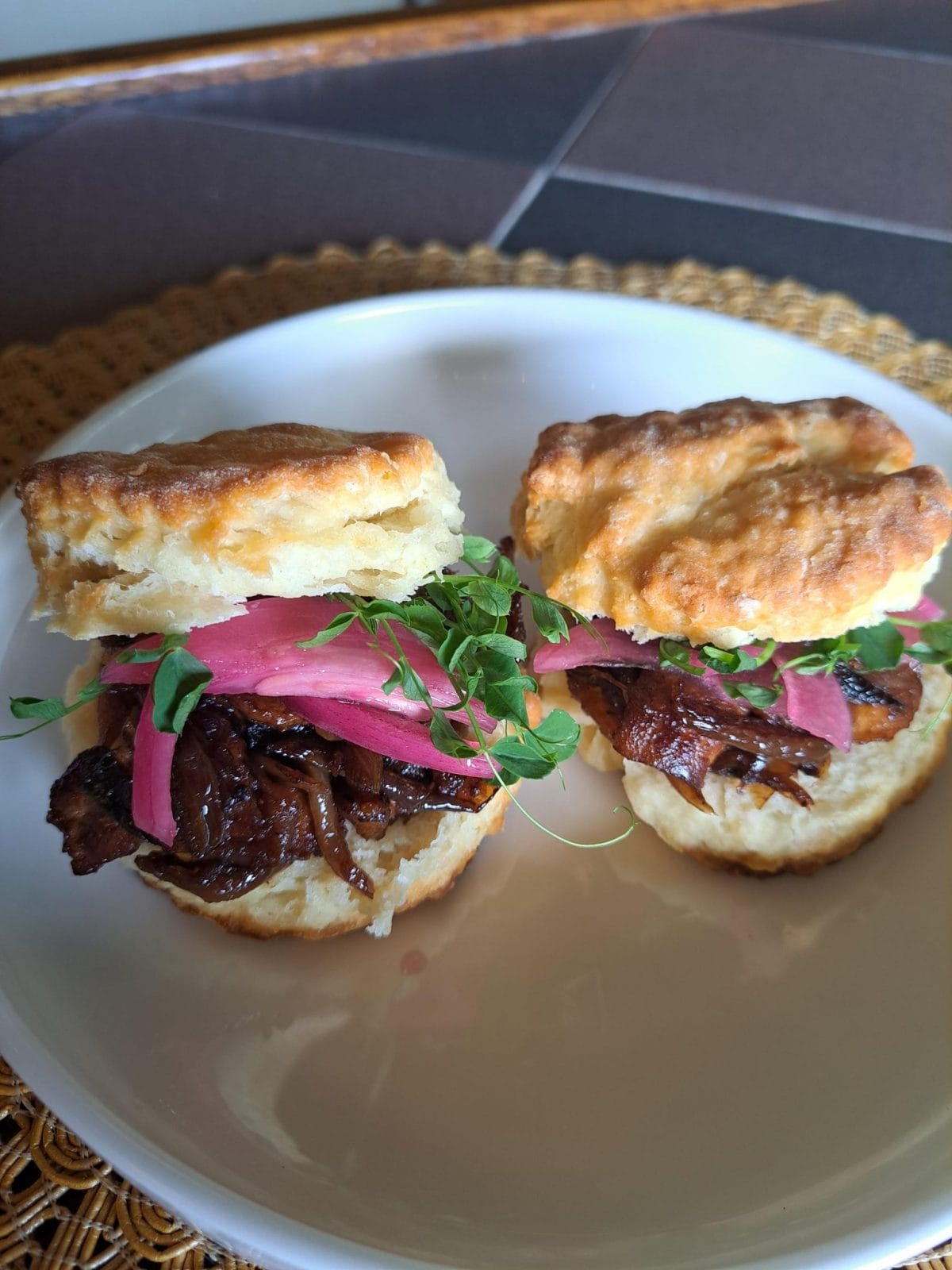 Farmacy Grill is known for its farm-to-table service.
You can even see some herbs growing in the dining room! 
They use the freshest ingredients and source everything locally.
Eating here is a way to support the Corpus Christi area.
This is because they utilize local resources every step of the way!
Still a fairly new restaurant, Farmacy Grill is just getting started.
They have a fun variety of menu items that feature fresh local ingredients! You'll enjoy eating it and will know you ate some of the healthiest options available at a restaurant.
Get the All-American Travel Secrets!
Don't miss out on America's hidden gems!