Greenville, South Carolina has been designated a Foodie destination for the past few years, and new restaurants and eating experiences are being added all the time.
It's a tough decision not only deciding which eatery to indulge in, but also which lovely, vibrant part of town you want to visit, from the charming downtown Mainstreet, overlooking the beautiful Falls Park, or the Historic West Village, the views are as delightful as the food!
Here are some of the best restaurants in Greenville, SC in no certain order, from classic comfort food to classics with a modern twist or unique fusions and farm to table sustainable options.
1. Soby's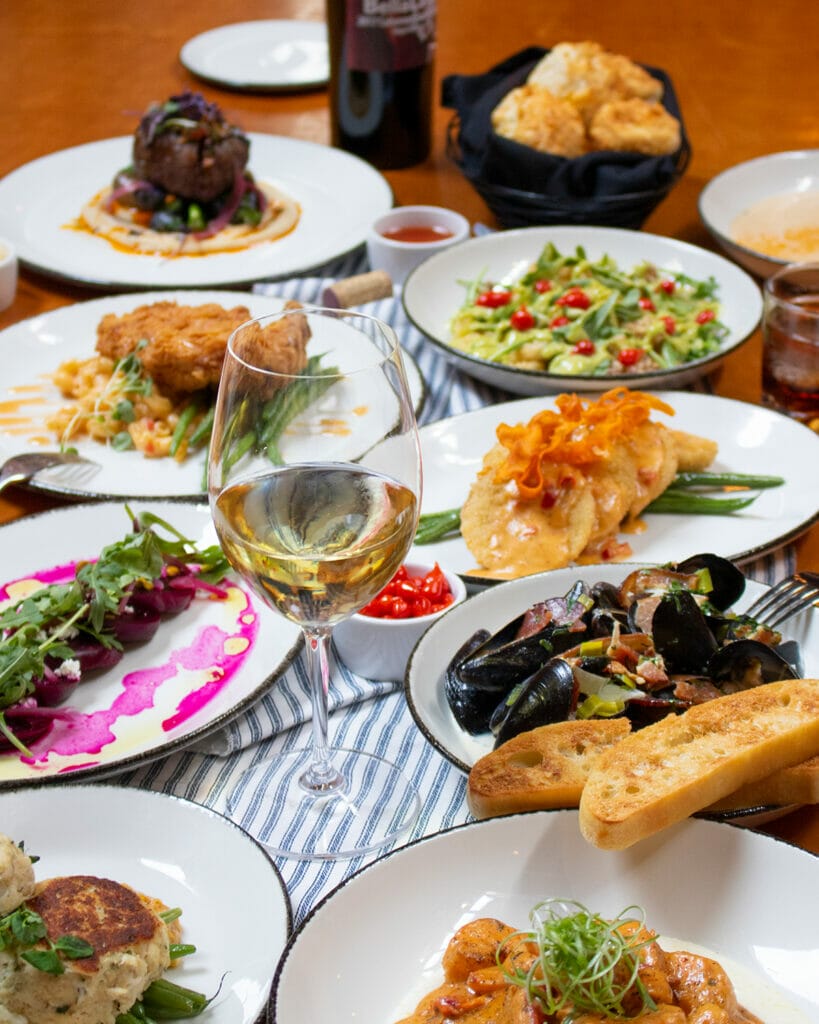 Once an 1800's cotton mill, Soby's has been an iconic Greenville restaurant for the past 20 years.
Located in its original location on South Main Street, Soby's is credited with being one of the elements in the revival of Greenville.
Enjoy a modern menu and fine dining, known for seafood and slow-roasted meats.
Must- tries include bacon-wrapped pork tenderloins and scrumptious crab cakes, and the staple from the original menu, shrimp and grits, made with andouille sausage, country ham, and charred tomatoes.
Also renowned for using fresh farm-to-table ingredients for Upstate style cooking including fried green tomatoes with pimento cheese fondue.
Finish off your meal with a delicious dessert such as their white chocolate banana cream pie!
With over 500 Old and New World wines, Soby's has been on the "Best of" list in Greenville for decades!
2. Up On The Roof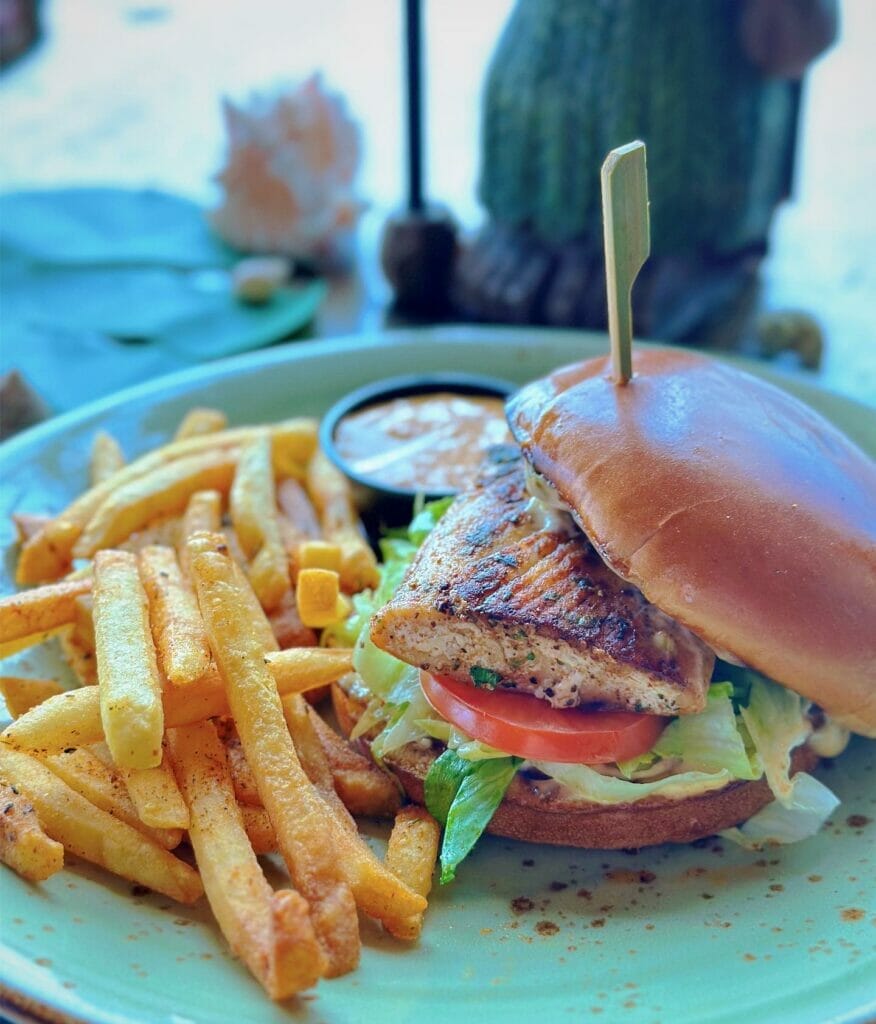 Located on top of the Embassy Suites, overlooking the beautiful Reedy River, Up On The Roof features hand-made bottled cocktails with monikers such as It's Strawberry Thyme or the eponymous Roof-tini.
Also serving craft beers and artisan wines.
The sky's the limit, whether for a romantic interlude or a get together with friends around the fire pit.
Shareables include honey-soy fried chicken wraps or Humpy Dumpties (deviled eggs).
Relax and take in the view!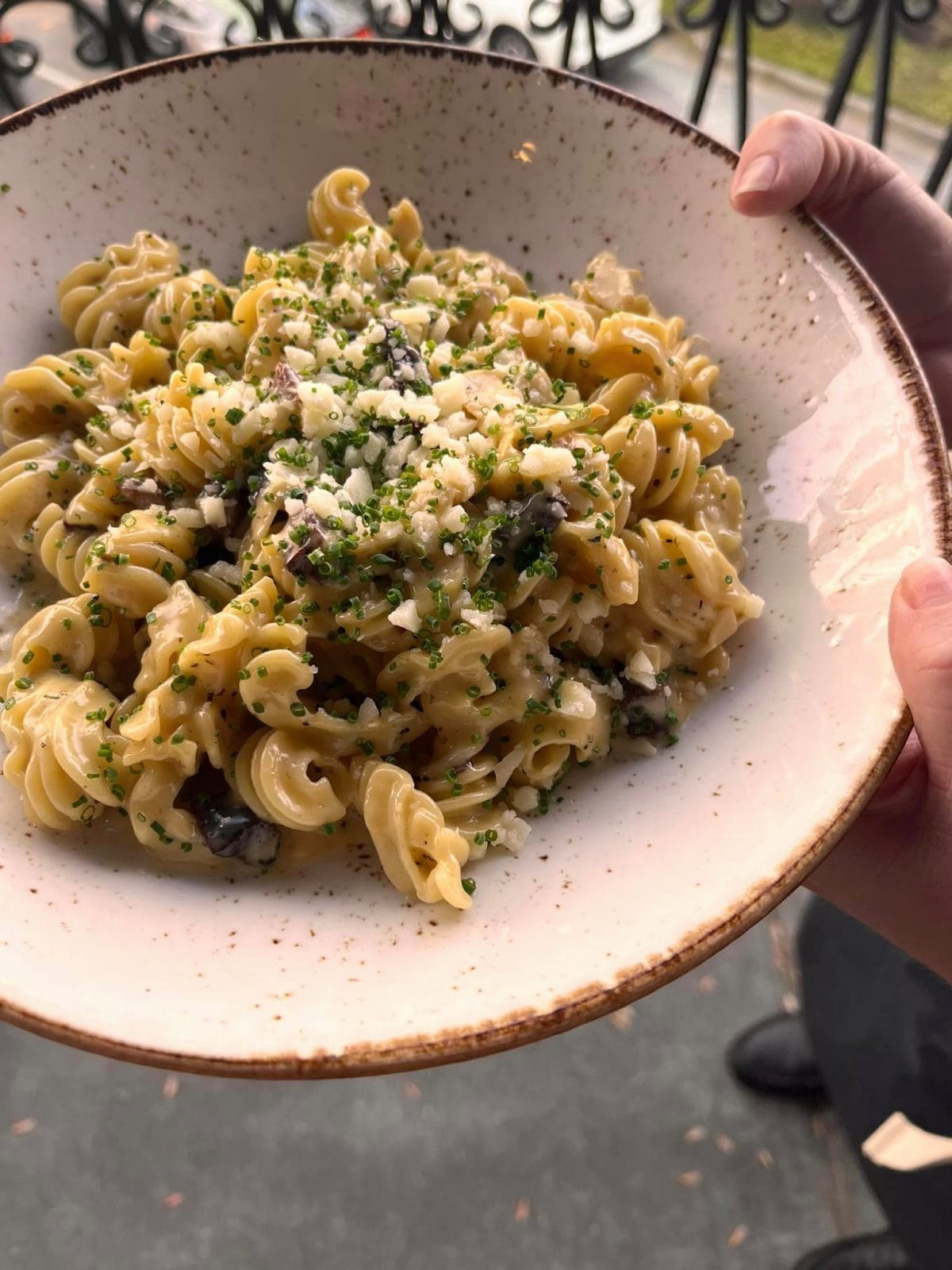 Overlooking both the scenic Reedy Falls Park and South Main Street in the middle of town, this Northern Italian restaurant features a modern spin on the classics, including small plates and a raw bar.
The menu also includes daily handmade pasta, prosciutto di Parma sliced to order, ricotta crostini with truffle honey, and a unique Southern spin on the fusilli al nero with Carolina shrimp, broccolini, squash and tomato.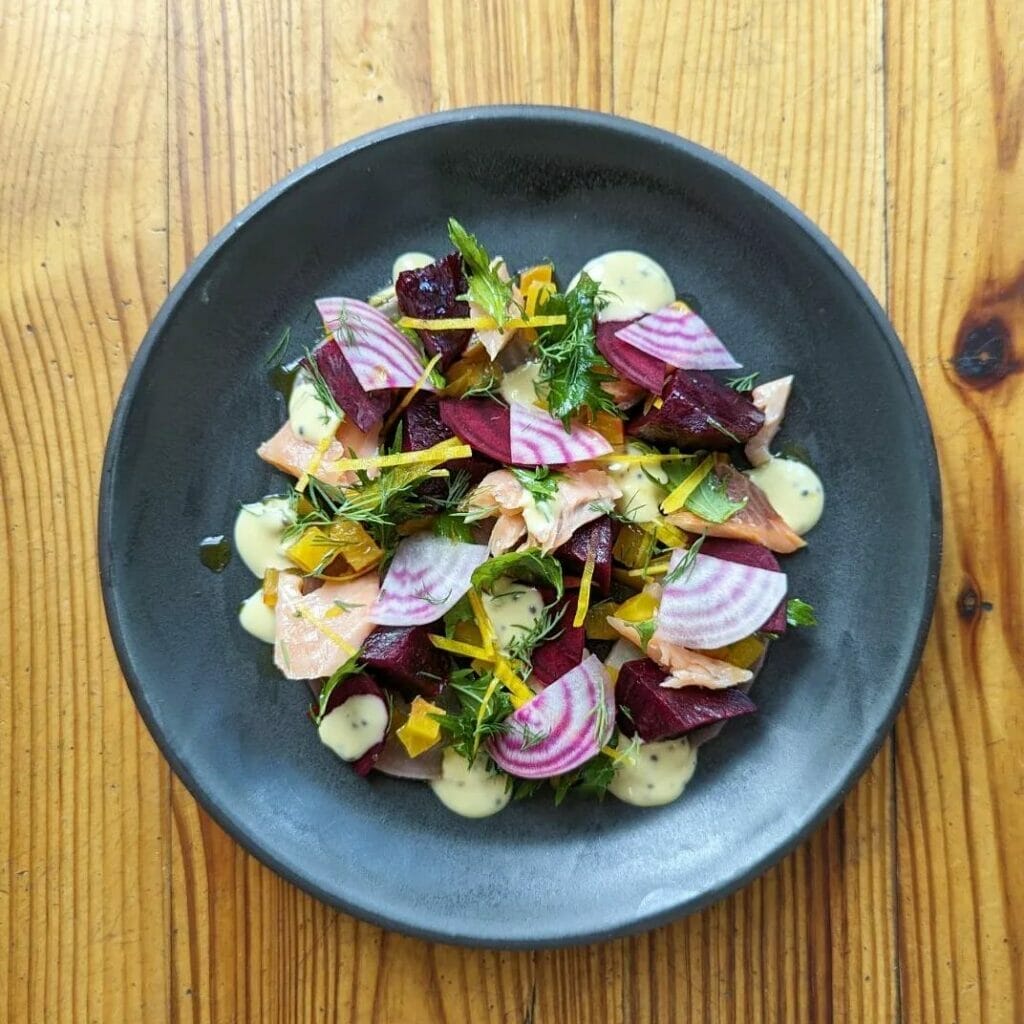 Best New Restaurant nationwide in 2018 James Beard nominee!
Located in a renovated farmhouse in the up-and-coming Village of West Greenville, with a friendly neighborhood vibe.
The locally sourced yet eclectic menu includes Korean beef with dry-seared daikon, charcoal barbeque, royal red shrimp with chilled coconut-cauliflower curry, a charcuterie of house made meats and pates.
Try The Tasting Table, small plates that feed up to 8 people, and includes virtually everything on the menu.
Enjoy the entrees or small plates with a wide selection of craft beers and cocktails or sustainable wines.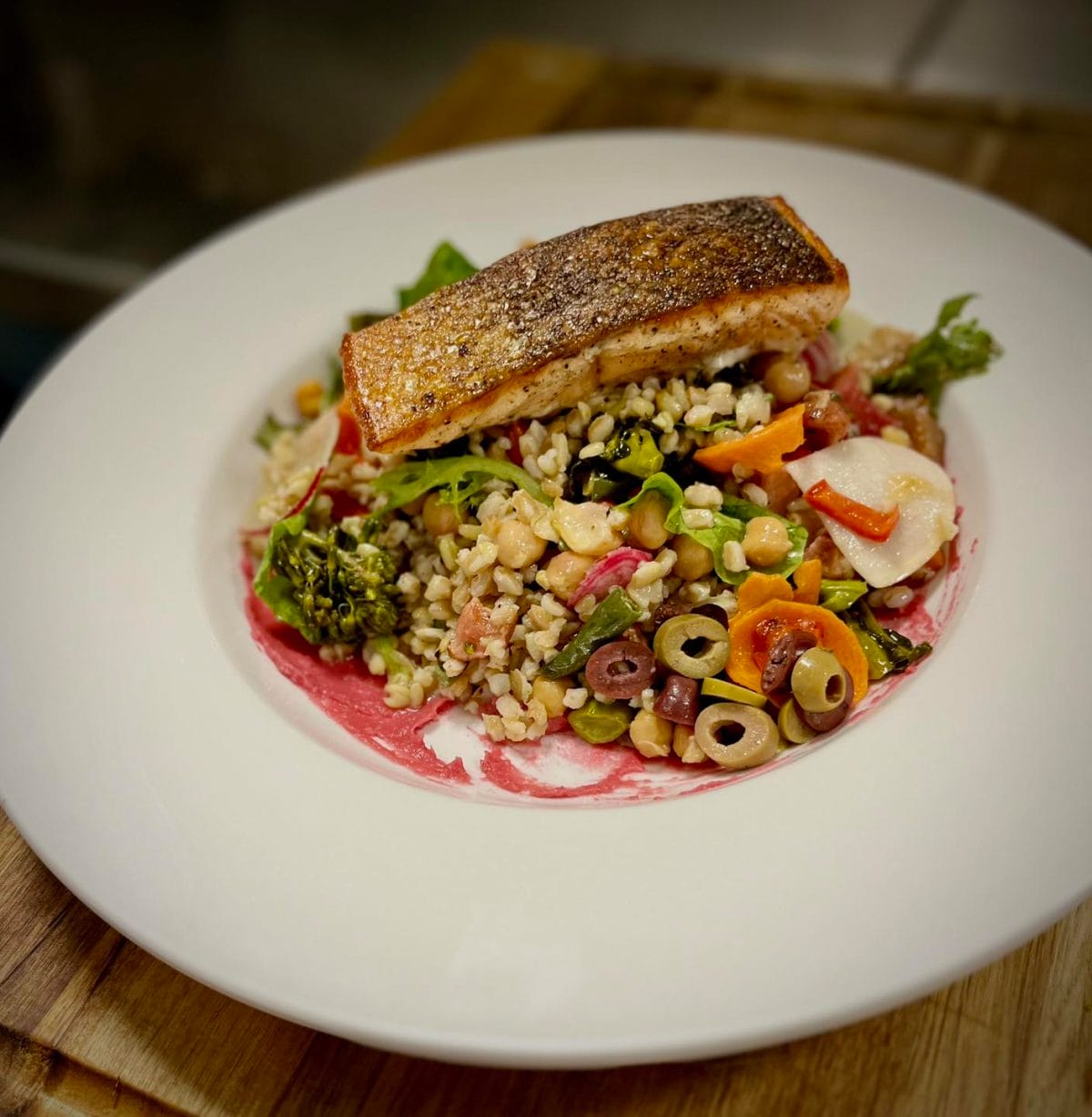 Another locally sourced highly rated restaurant, serving the simple but hearty food of the French brasserie but with a Southern spin.
Serving lunch, dinner and weekend brunch at the bar, dining room or park-side patio, or the private dining room for events up to 40 people.
Appetizers include the iconic French charcuterie with cured meats and mustards with focaccia, or butter braised escargot and baguette, to the down-home Southern cheese pimento dip.
Entrees include duck confit or Stella's specialty shrimp and grits.
A 4-star SustainaBuild Certified Green Restaurant which is the highest rating offered by the Green Restaurant Association, and also top honors in Greenest Independent Restaurant and Water Conservation.
Among their conservation efforts are composting over 3,500 pounds of organic material each month and using only 100% compostable straws and take-out containers.
Housed in a friendly neighborhood, this cozy ambiance is the best place in town for vegetarian foodies with many of the ingredients grown right on their year-round rooftop garden.
This vegetable –forward menu includes comfort foods such as Southern tomato pie, pizzas, Vietnamese Bahn Mi Salad and craft beers.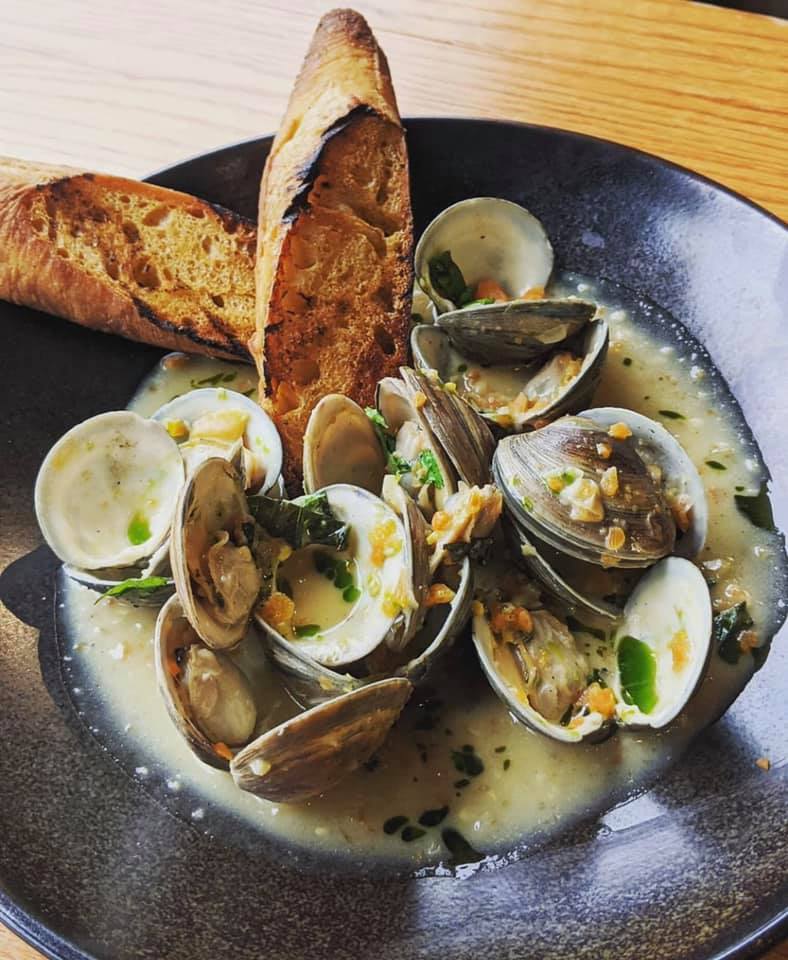 Hidden under a pizza place, this speak-easy style beer garden and restaurant, The Trappe Door is an experience set in a dimly lit cellar-like ambiance serving over a hundred bottled or draft beers.
The menu focuses on hearty Old-world style foods such as beer battered cod or pork and cherry sausages.
For a more refined taste, the Mussels and Frites Plate can be ordered 5 different ways including the White and Bleu, served with Belgian white ale broth, bleu cheese, bacon and Dijon.
Among other favorites are the short ribs with shaved creamed Brussels and the Flemish beef stew.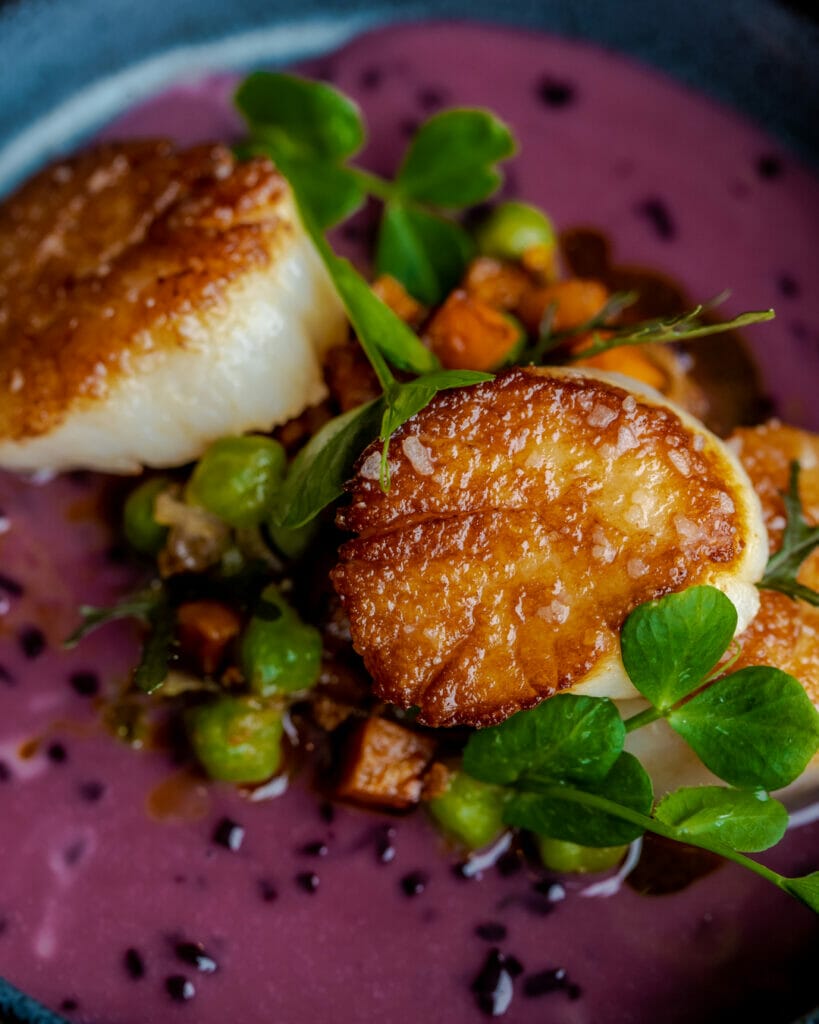 Located in the historic West End at Markley Station.
The menus are inspired by the seasonality of the region and the ingredients are so locally sourced that they come from Chef Taylor Montgomery's own farm!
At the restaurant he regularly visits the diners to regale them with stories about the ingredients and how he came up with the dish.
One of the most memorable dishes is the Jezzy, a tender roasted pork shank with 6 sweet potato moo shoo pancakes, stuffed with mango, daikon, and shredded pickled red onion and rainbow chard.
The staff at Urban Wren understand the juxtaposition of great food and cozy ambiance in a memorable guest experience.
With wine pairings and customized events including the Owner's Table, it's no wonder their motto is "A sense of place with unmatched taste".
Maestro's cuisine feels traditional and slightly French – Argentinian with a Southern twist adding to the appeal.
Innovative, yet subtle updates like a green strawberry salad under white fish, and duck with carrot and scorched grapes.
Chef Samuel Dominguez is from Argentina and hand cuts all the proteins for his menu.
White tablecloth fine dining, the restaurant notably offers table service lunch — something a bit scarce in Greenville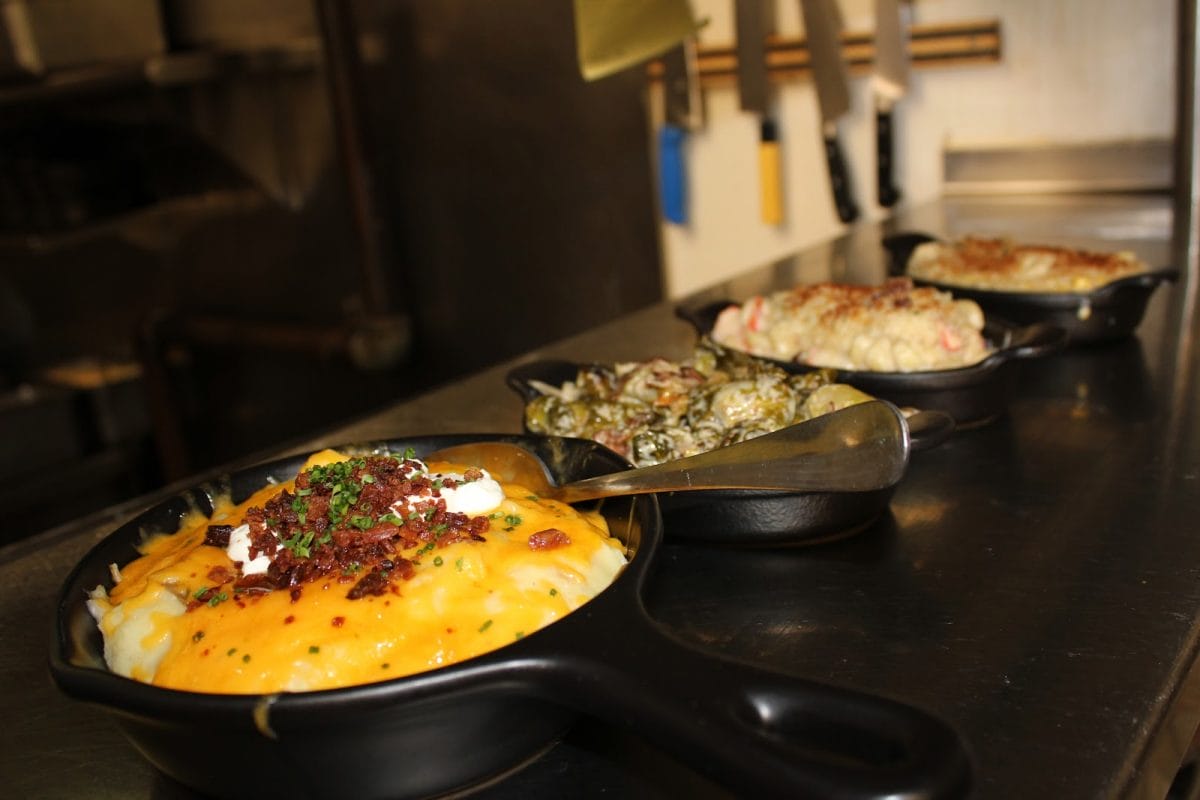 Halls Chophouse is the place to go in Greenville for any special occasion or family get-togethers.
It has two stories glass walls that look over all of downtown and the scenic Reedy River.
The menu offers a selection of 28-day dry-aged steaks, grass-fed beef, and some more exotic carnivore cuisines, such as bison, veal, and quail.
Or try the vegan/vegetarian or gluten free items on the menu.
An extensive wine list features over 100 of the most exclusive wines around.
Superior hospitality and elegant décor, dining at its finest, Hall's is not only perfect for a late night or romantic evening but is also kid friendly.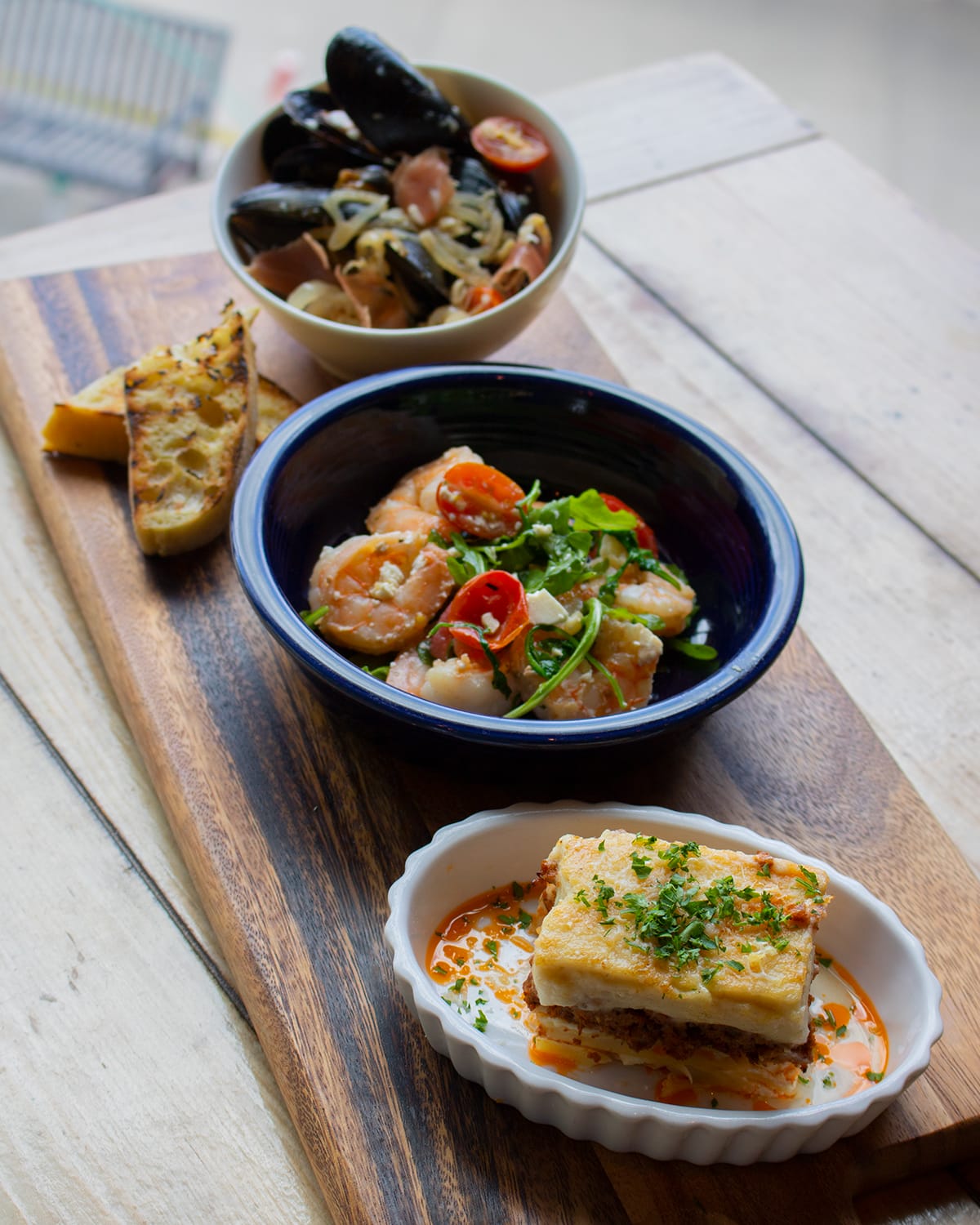 The name "The Lazy Goat" is based on an old legend of a sleepy little goat who changed a sleepy little town forever, and that legend comes to life in downtown Greenville along the banks of the Reedy River.
The Lazy Goat, in Greenville's West End, is a Mediterranean-themed restaurant with a menu featuring global influences from Spain, Morocco, Italy, France, Greece, Africa and the Middle East.
Known for a "made from scratch" approach to cooking- from the "za'atar" on the table to the house made pasta, every item that is served is almost exclusively made in house.
A dining experience designed around taking your time, the menu was created to accommodate a variety of diner preferences with meat & cheese plates, small plates to "graze and nibble," and main dishes.
The two-level restaurant was designed with a relaxed atmosphere in mind.
Guests can enjoy house made drinks in the dining room, at the bar or on the patio.
A private dining room is also available for parties as large as 115 people.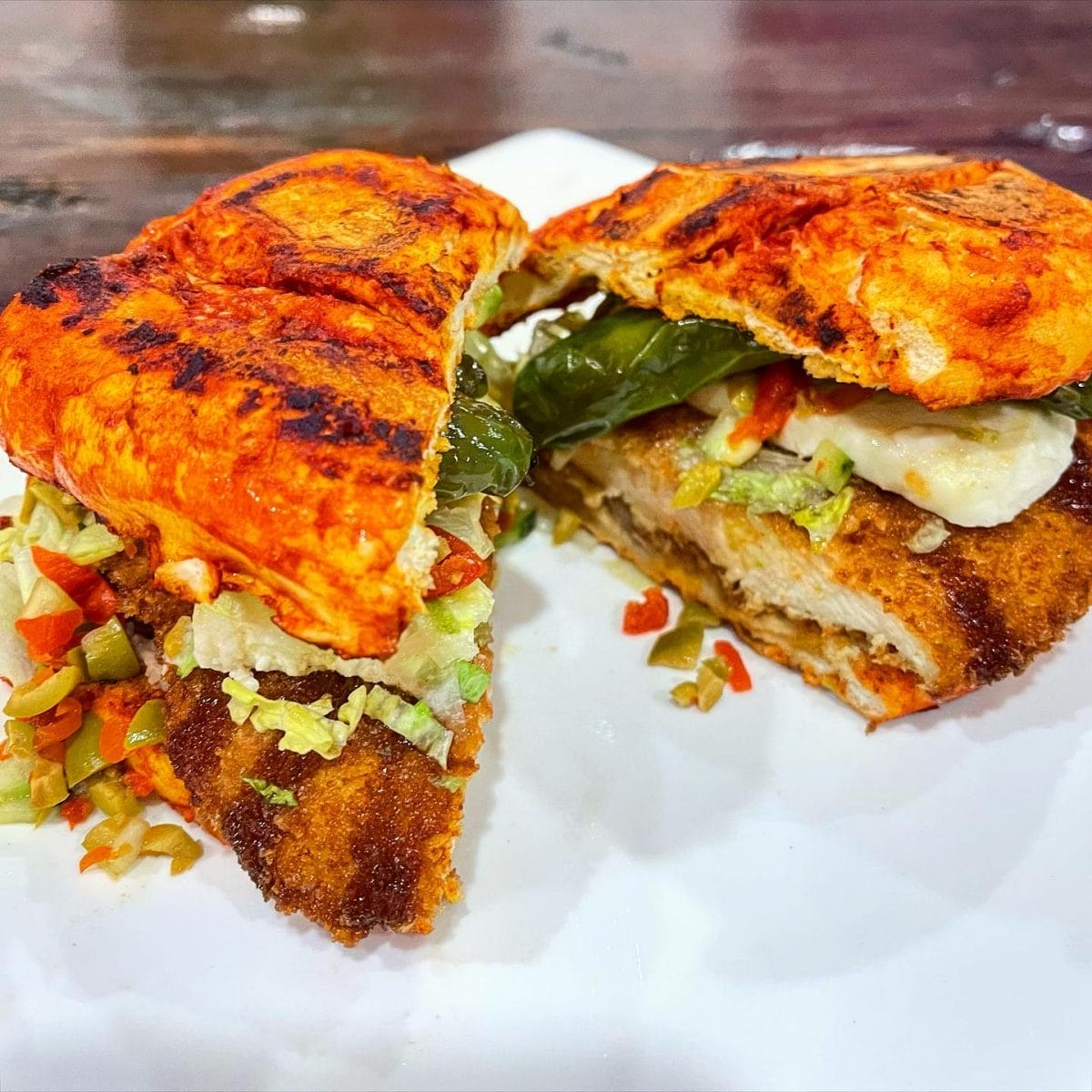 The walls of Asada are filled with artwork by visual artist and co-owner Roberto Cortez.
15% of every piece of his art sold is donated to the Cancer Society of Greenville, a local non-profit organization that helps local cancer patients and their families.
Asada focuses on global ingredients at their Latin fusion café, with offerings such as okonomiyaki, a Japanese pancake, Peruvian tacos, burger arepas, and shrimp stuffed chayote, but the steak tacos with house chips are a consistent best seller.
Featuring a Saturday brunch with outdoor tables during three seasons of great weather.
Two types of sangria, hibiscus tea, craft beer, and sake round out the experience.
Fusion restaurant with a funky twist on tacos!
Sample the Southern Tide crispy shrimp and applewood bacon taco with pimento cheese, the Seoul City, a fusion of Korean barbeque, Asian slaw and toasted sesame seeds, or Patagonia steak with pickled charred tomatillos, chimichurri slaw and frizzled onions, or even the Nashville Hot chicken!
Try the well-seasoned blackened salmon taco, or the Mexican smash burger, a double patty loaded with toppings.
A fresh juice cocktail program and farm-driven tequila list elevates Willy Taco above other cantinas.
Sunday Brunch, starting at 10 a.m., includes an overstuffed chimichanga, breakfast tacos, and specialty mimosas.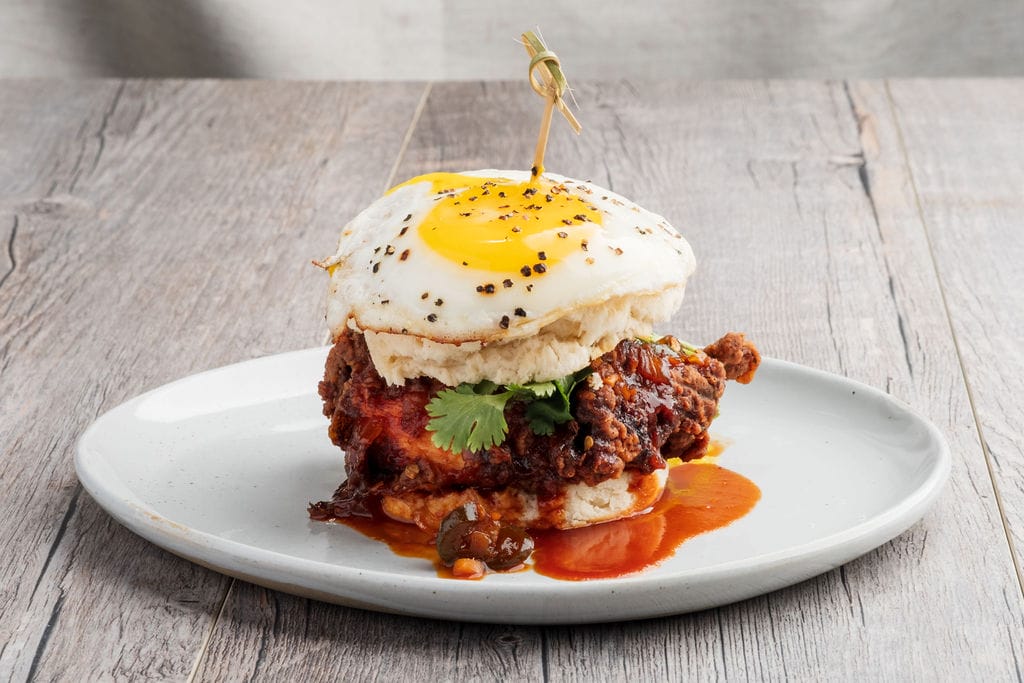 A partnership of Greenbrier Farms and chef Shawn Kelly created Fork & Plough in the Historic Overbrook neighborhood.
The restaurant/market/butcher shop is one of a kind, open for lunch and dinner.
Serving comfort food fresh off the farm like fried chicken, meatloaf, and daily soups.
The award-winning house burger made with local beef and topped with shitake mushrooms, Swiss, and arugula is always on the menu.
Sunday brunch is ubiquitous in Greenville, but Fork & Plough also offers a Saturday brunch menu with mimosas topped with orange juice ice cubes.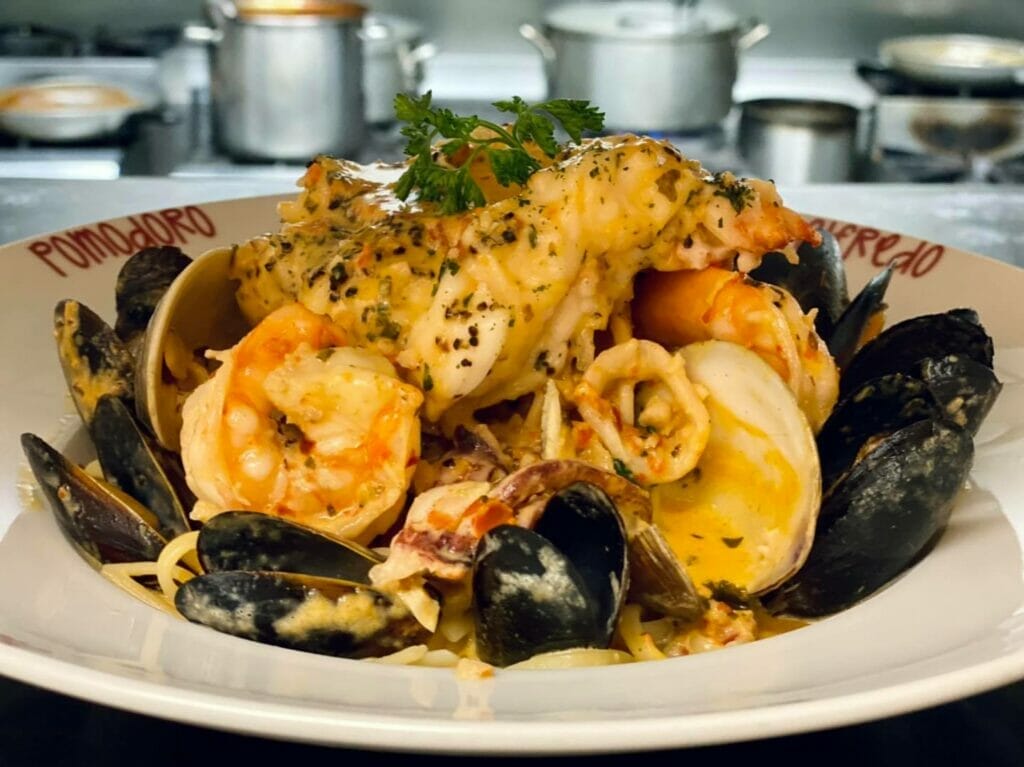 Authentic Italian!
Not a fusion or a twist on the classics, but authentic Italian cuisine.
A cozy and intimate trattoria with outstanding hospitality and super friendly staff, the owner recites the specials and serves the wine himself.
Classic dishes on the menu include flavorful gnocchi with sausage sautéed with tomatoes, spinach, and olive oil, salmon carpaccio, black truffle mushroom stuffed ravioli, veal piccata and chicken parmigiana, among many other scrumptious dishes.
Be sure to come early, right at 5:00 when they open because you will be waiting in line to get in, any night of the week!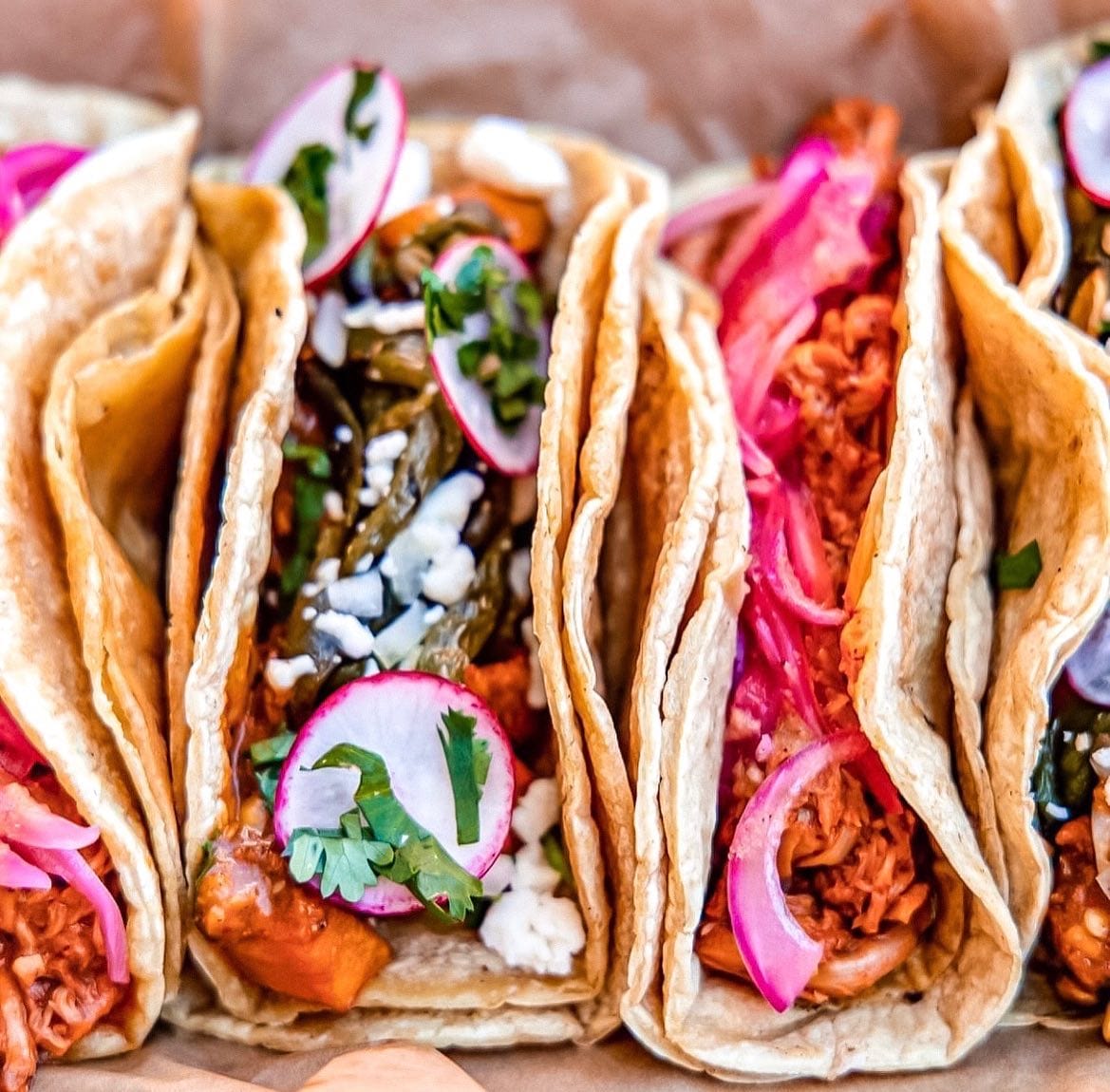 Greenville's first open-air food court.
For all occasions from children's birthday parties to business meetings to a night out for live music, this is a gathering place for all types of tastes.
With six repurposed shipping containers, local restauranteurs share a courtyard with long tables in a food court style communal space, with fire pits and a stage for live music.
Some of the vendors include:
KO Burger, the KO means "Knock out", a Shake Shack style burger
Mercado Cantina, classic tacos and tamales
Hendough Chicken and Donuts, self-explanatory chicken on a donut
Greenville Beer Exchange, self-proclaimed "Greenville's Craft Beer Destination"
Mike's Cheesesteaks and roast pork, traditional cheesesteaks
Cocobowlz, an acai and pitaya-based healthy eating alternative
Prost, authentic German food
The Pasta Addict, homemade NYC-quality pasta
These are just a sampling of the too-many-to-list exciting choices in the Greenville area.
Pizza, barbeque, ice cream, sushi, sandwiches, ethnic, breakfast, homespun Southern, and more, so many types of food, brimming with flavor, can all be found in Greenville!
PS – want more South Carolina foodie fun? Check out these guides!
Get the All-American Travel Secrets!
Don't miss out on America's hidden gems!