If you're considering breakfast on Disney property, there are a ton of choices to go through.
But if you want an upscale-feeling, family-friendly, non-character breakfast with American style food, the choice becomes clearer!
In this Ale and Compass breakfast review, I'll share the pros and cons of this breakfast experience, including the breakfast food at Ale and Compass, Ale and Compass theming, and how to get reservations at Ale and Compass.
Ale and Compass is located in the lobby of the Yacht Club, which is a fantastic resort to take a stroll around and check out even if you're not staying there.
It's also walking distance from Disney's Beach Club Resort and the Boardwalk.
If you're staying on property and want to enjoy breakfast here, you should also know that you can walk to Epcot very easily from the Yacht Club, so it's worth eating here on an Epcot day!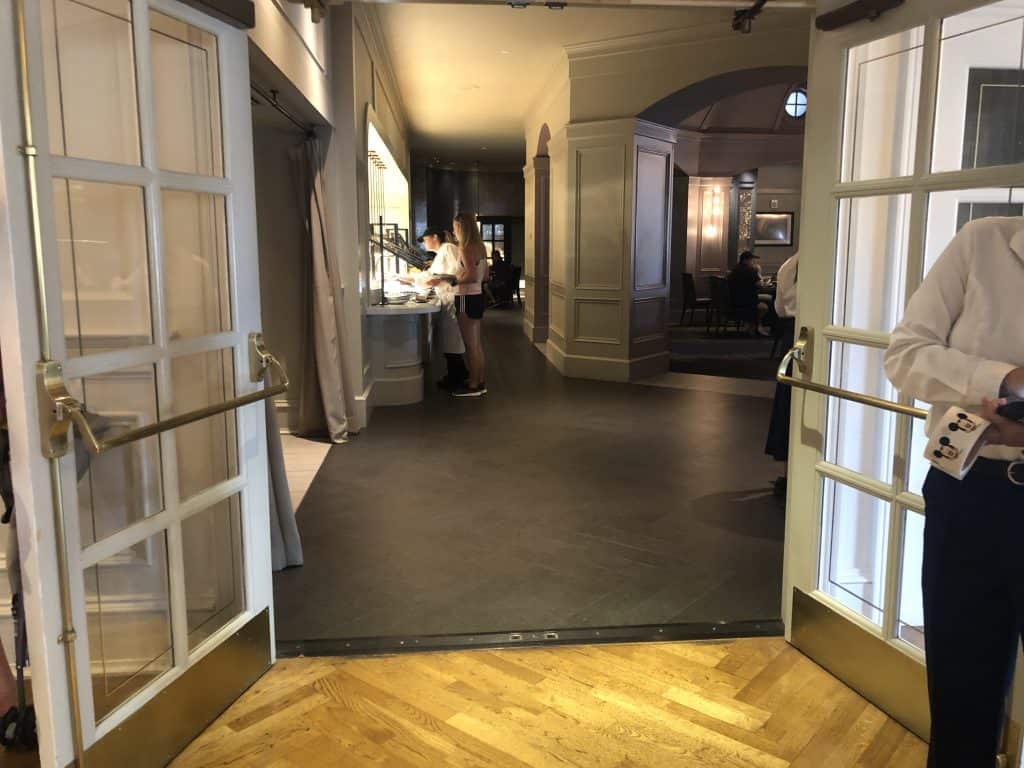 Want insider Disney tips from an expert?
Join 4,000 others in weekly guides to Disney's hidden secrets, gems, and money-saving tips!
Breakfast Reservations at Ale and Compass
You'll want to make reservations ahead of time for breakfast at Ale and Compass, which was a surprise to me.
We went on a Sunday morning in October and would have been turned away if we didn't make a reservation.
Now, you can usually snag a last minute reservation here, but the point is that you should have one before you show up to make sure you get in on time.
You can make reservations on the My Disney Experience app or on MyDisneyExperience.com ahead of time.
They also do dinner at Ale and Compass if you're interested in that.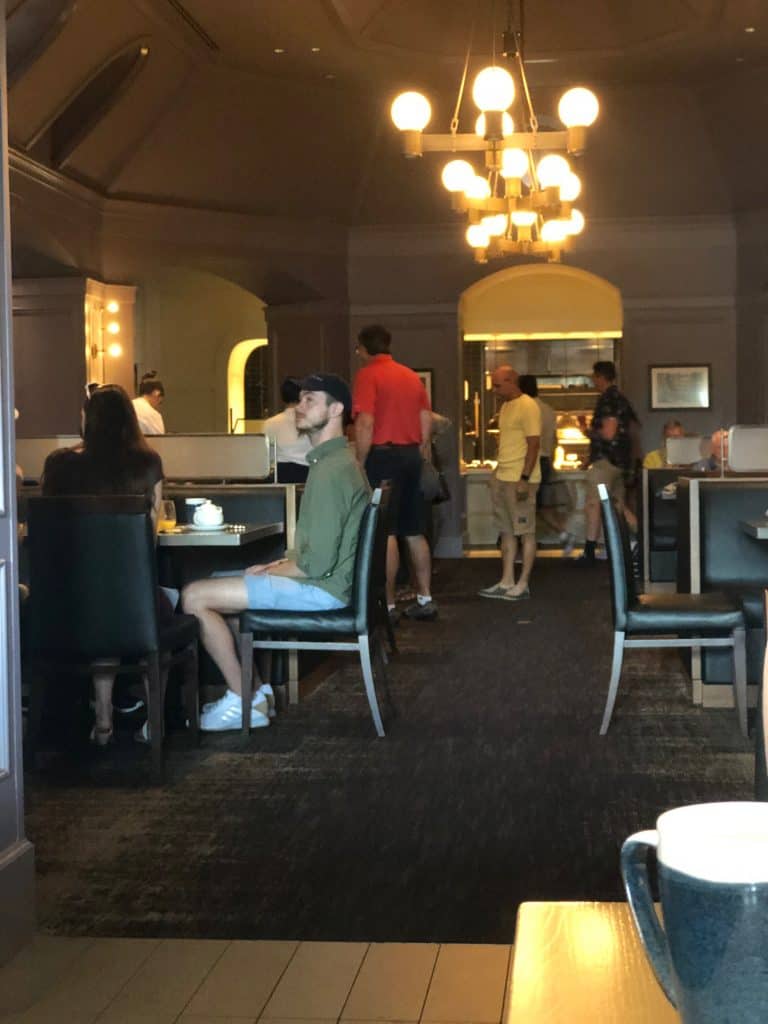 Is Ale and Compass Breakfast on the Disney Dining Plan?
Yes, you can use your Dining Plan credits (1 table service credit) to pay for breakfast at Ale and Compass.
Breakfast Hours at Ale and Compass
Breakfast hours at Ale and Compass are from 7:30am to 11:00am.
We went towards the end of breakfast and found that the buffet was still fully stocked, but as soon as it turned 11:00am, new breakfast food was no longer put out.
Breakfast Menu at Ale and Compass
The breakfast menu at Ale and Compass is where it gets interesting, as they offer both a buffet and a la carte options.
The buffet is $23.00 and includes a breakfast entree and access to the buffet, which includes pastries, fruit, charcuterie, oatmeal, bagels, and spreads.
The entrees range from anything to egg white omelettes to Mickey waffles to cheddar grits.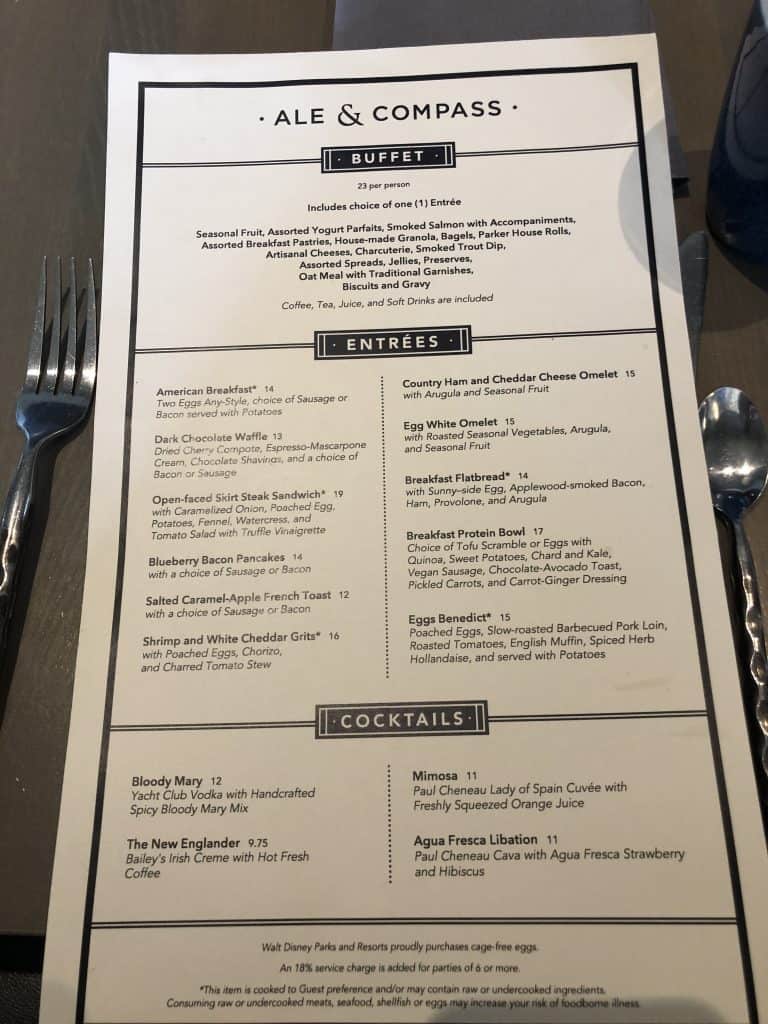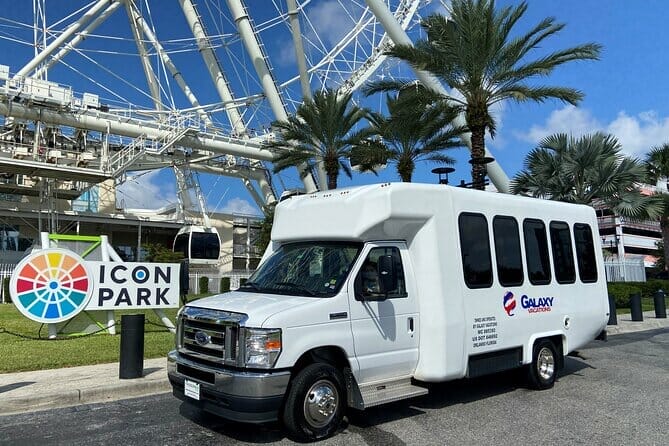 🚌Not renting a car in Orlando?
My favorite shuttle to get from the Orlando airport directly to Disney World is this one with a ⭐⭐⭐⭐⭐ rating.
Breakfast Prices at Ale and Compass
As Ale and Compass is at a Deluxe Resort, the prices do reflect a more upscale dining experience, but the lack of characters brings the price back down.
A full buffet breakfast is $23.00 per person, which is actually pretty cheap when it comes to Disney buffet breakfasts.
The entrees range between about $15.00 and $17.00, and the kid's Meals are about $8.00 to $10.00.
It's not as cheap as quick service, but certainly not the most expensive food on Disney property.
Theming at Ale and Compass
If you're looking for "Disney" theming at Ale and Compass, then take heed in this Ale and Compass breakfast review that you won't find any!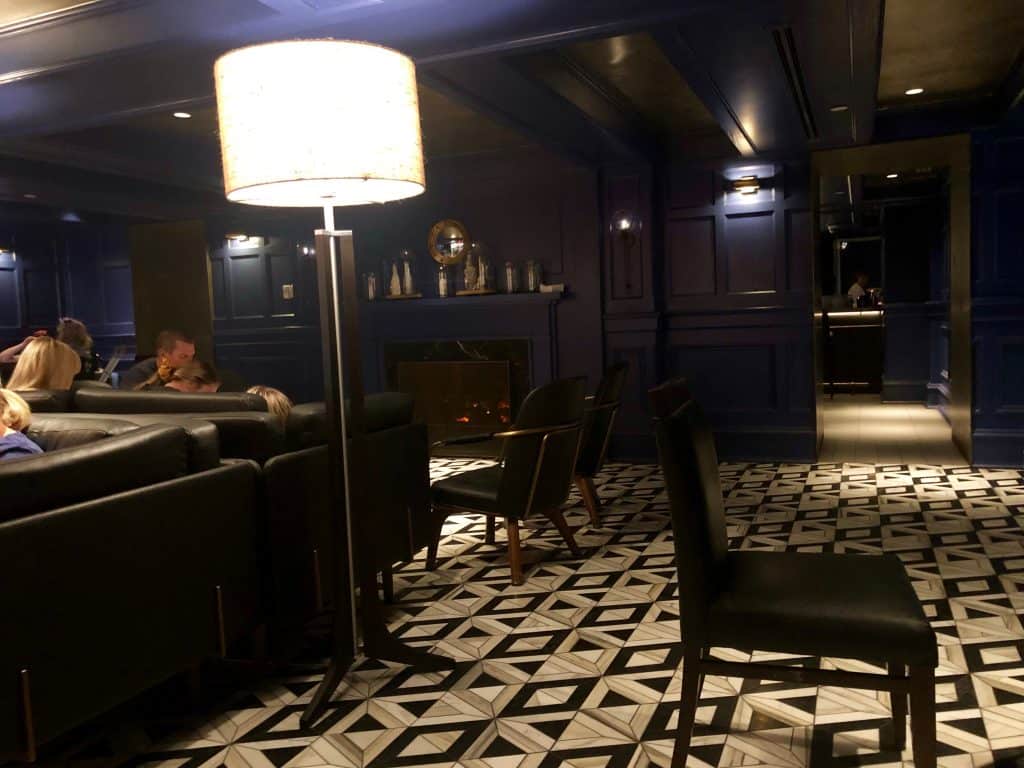 Instead, you'll find a coastal-themed restaurant with dark blues and greys, atmospheric lighting and high ceilings. It's a calming, relaxing, atmosphere, though not necessarily immersive theming.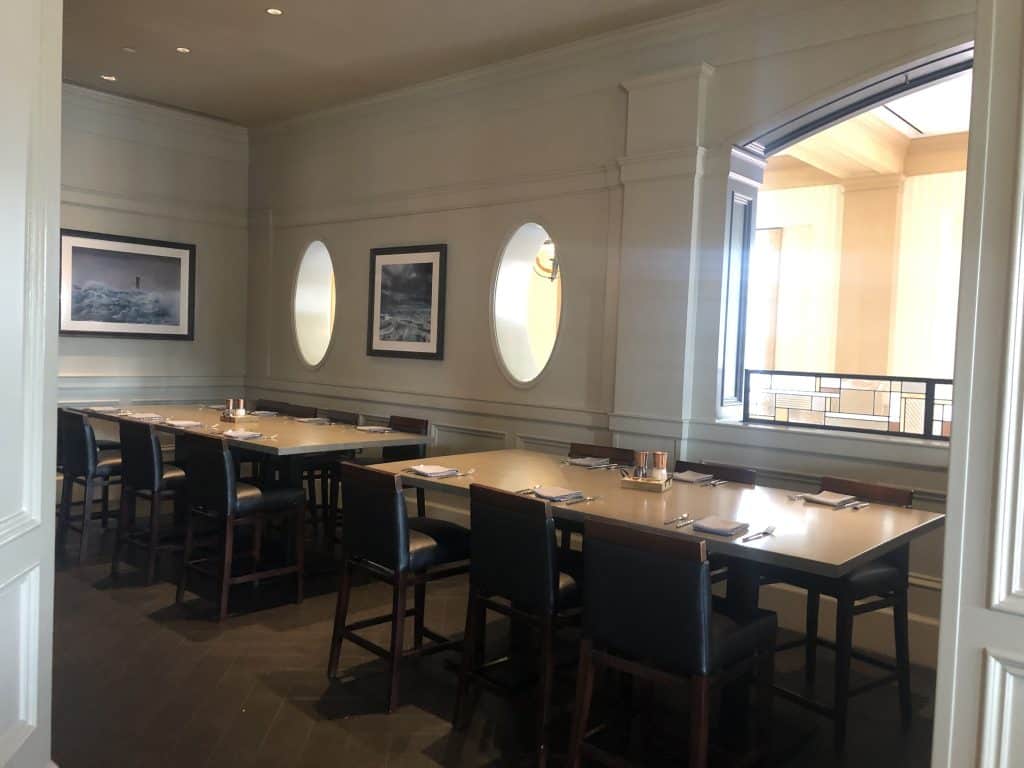 Then again, we weren't looking for immersive theming when we decided to eat here, and it certainly appeals to a certain kind of Disney traveler that just wants a break from the hustle and bustle and loud colors and noises of the parks.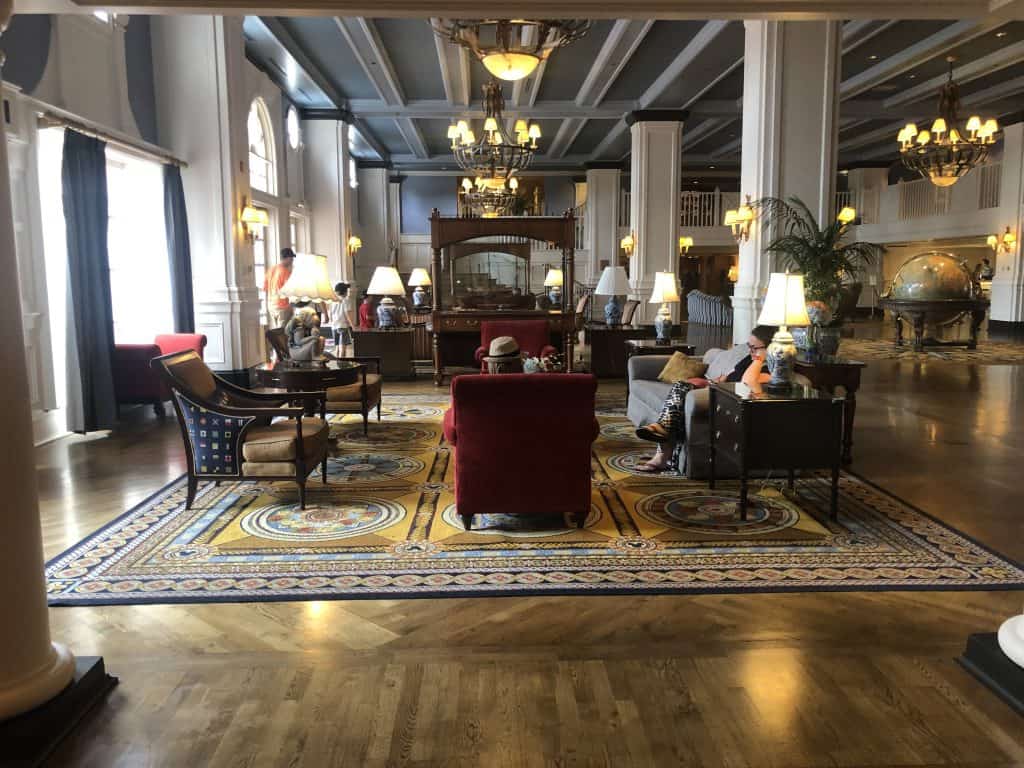 Service at Ale and Compass
Service is a big deal at Disney, which is why I bring it up in every dining review (we've had amazing service at Boma, which you can read about in this Boma breakfast review) and decent service at the Grand Floridian Cafe.
I always want to give Disney the benefit of the doubt, but I can't say with honesty that we had great service here.
The woman at the front desk was a bit brusk, which was fine as she was dealing with a lot of different people trying to check in, and our waitress was very friendly, but she was very inefficient and forgot what we had asked for multiple times, and the same looks were being exchanged with the people around us as we grew frustrated that we couldn't seem to get her attention and when we did, she didn't quite take on board what we were saying.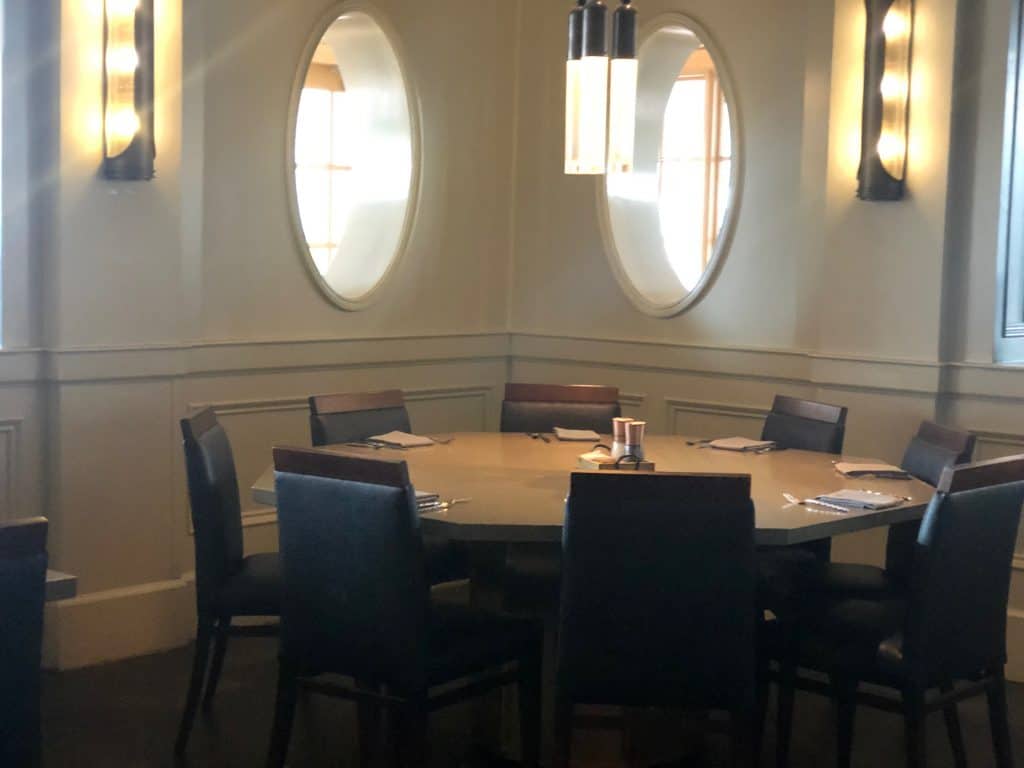 Now, to judge an entire restaurant based on our experience with one server is not at all what I want to do here.
We didn't have a great experience in terms of service, but it wasn't rude or mean service, it was just a bit less helpful than we are used to at Disney.
I would still eat here again.
Breakfast Food at Ale and Compass Review
The actual breakfast food itself was really great.
We had the American Style Breakfast and Egg White Omelet, which were excellent, and the buffet food was very good, too.
The cinnamon rolls were incredible, the bagels were soft, and the rolls were amazing.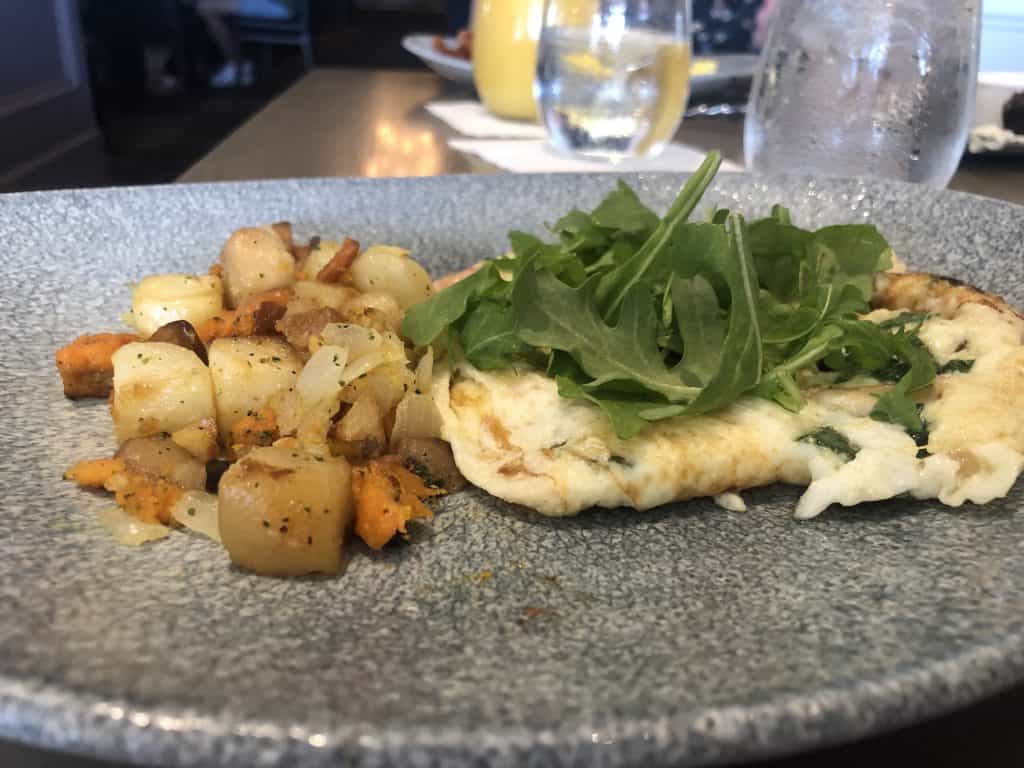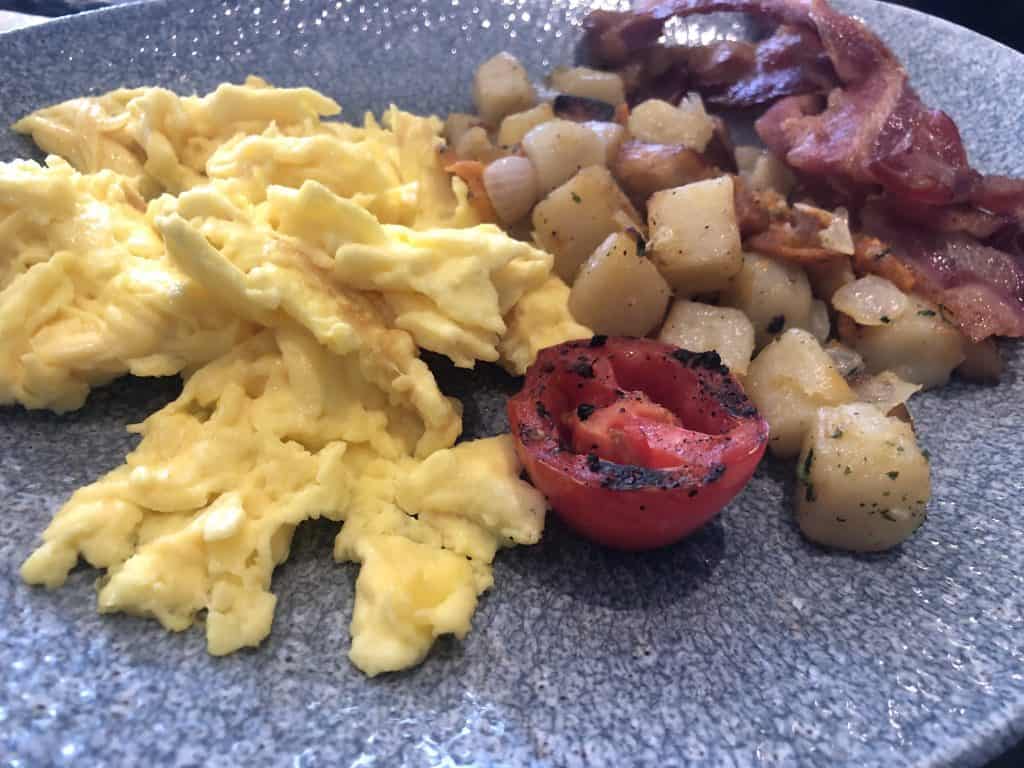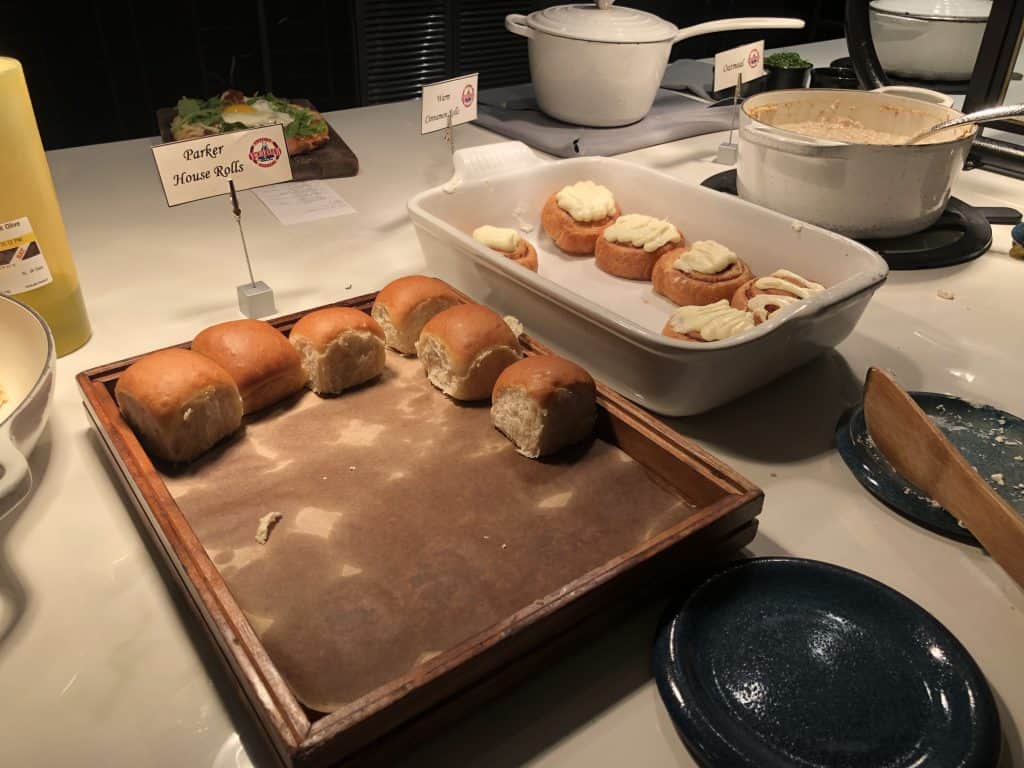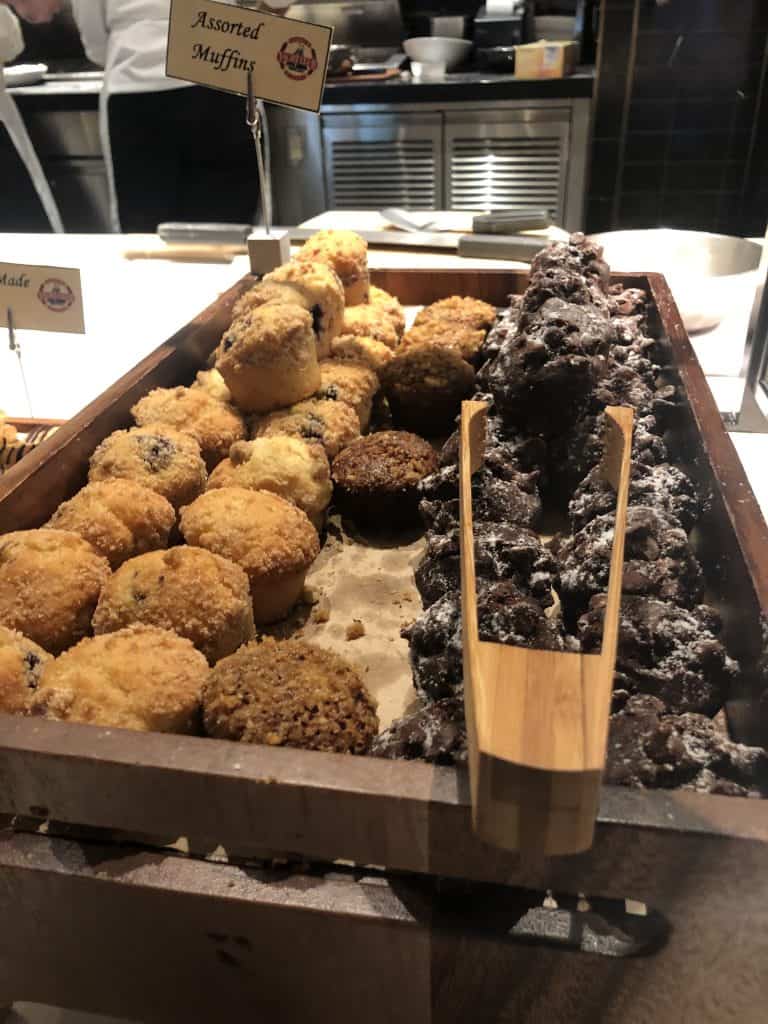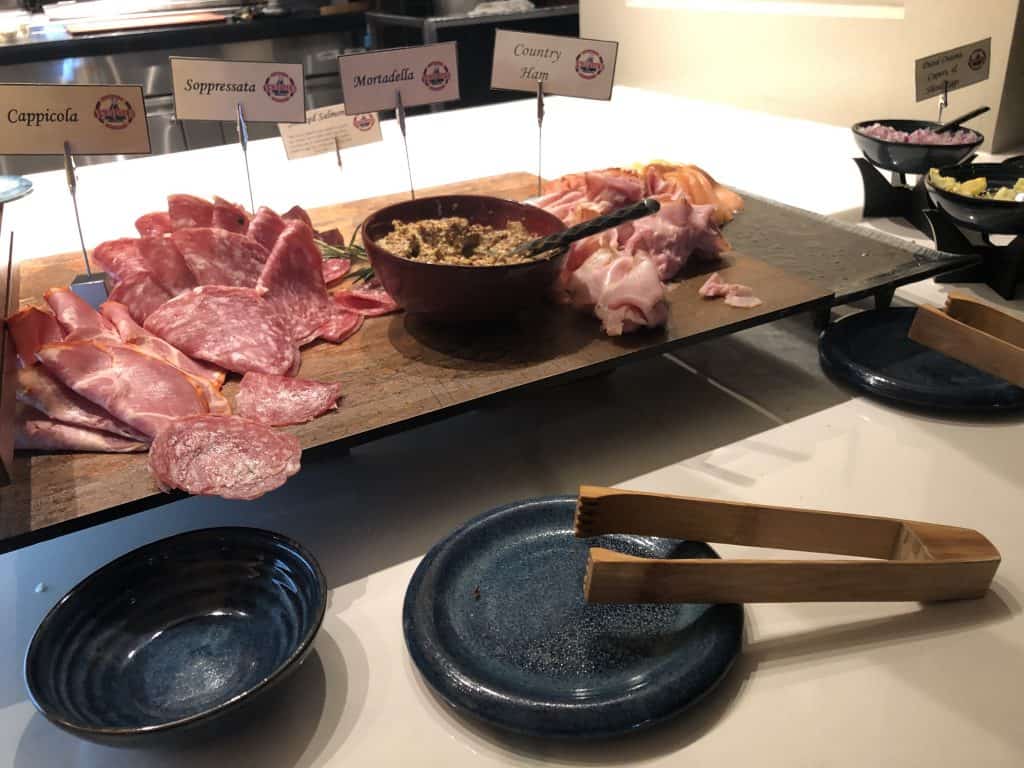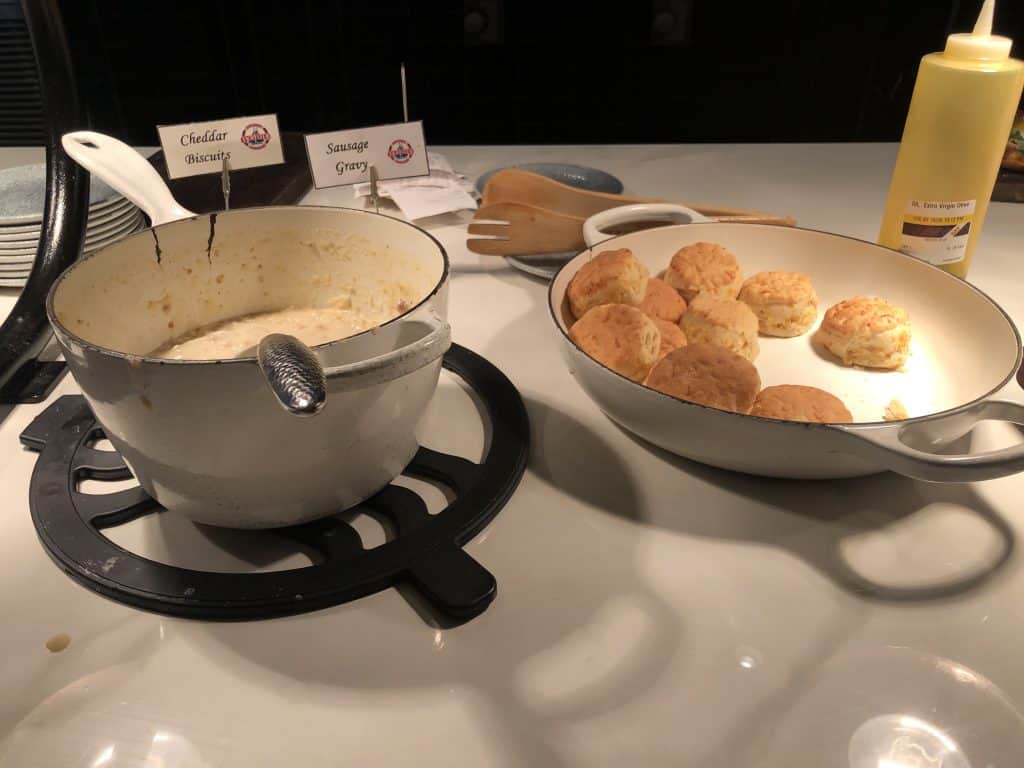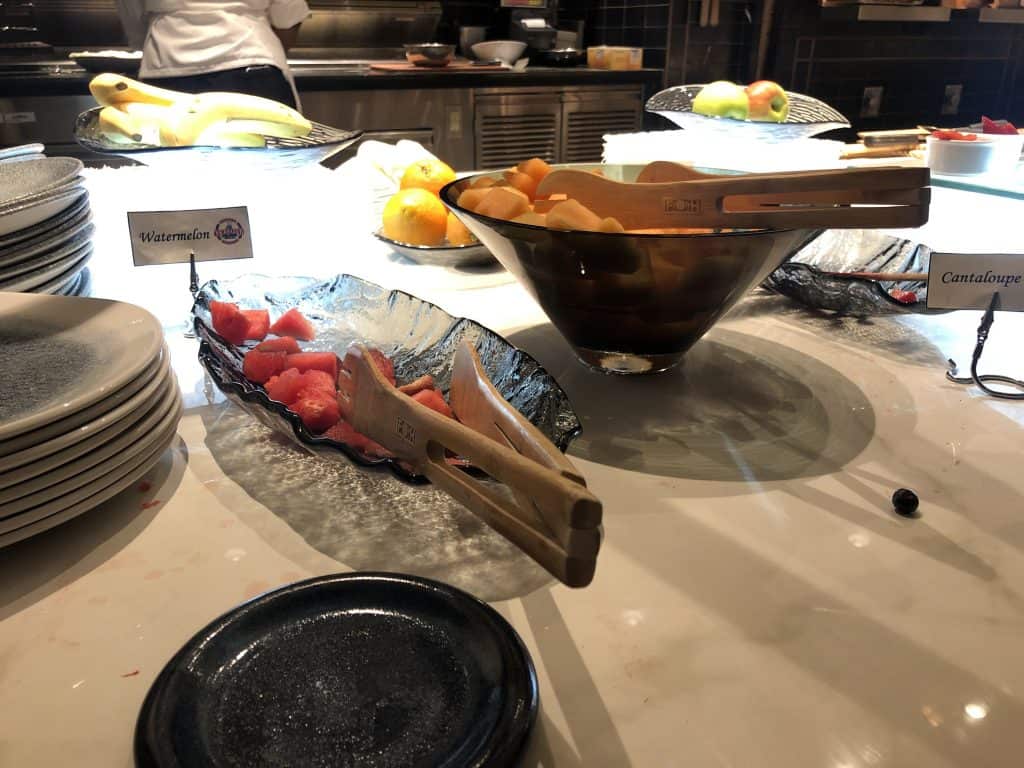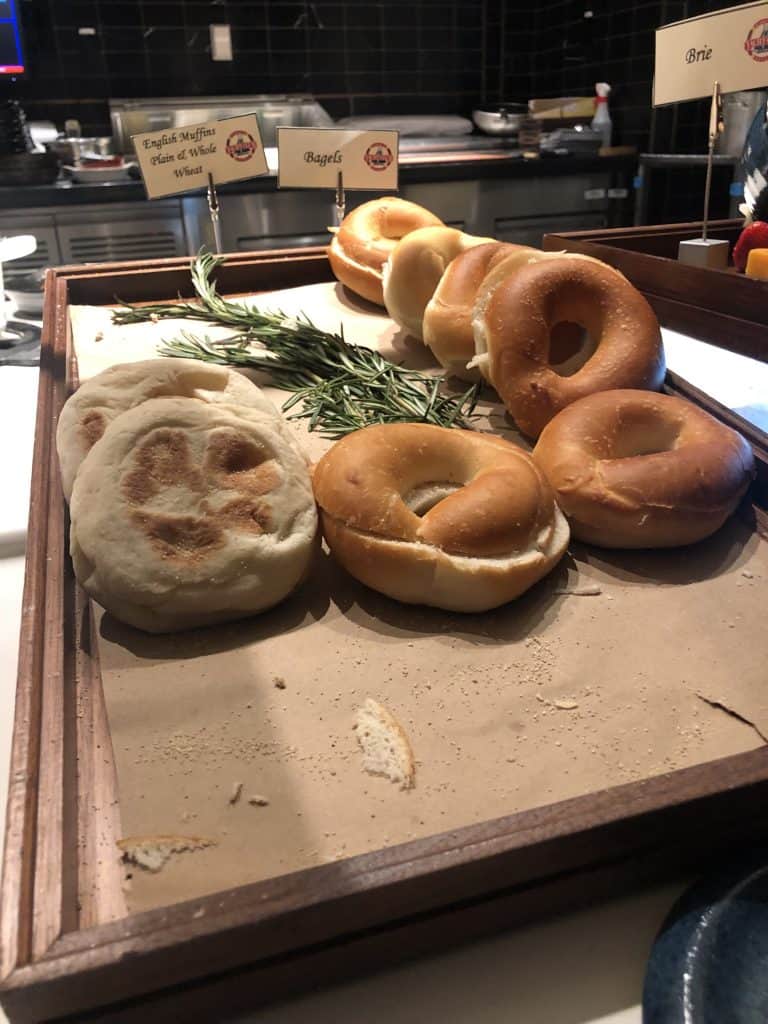 Ale and Compass Breakfast for Vegetarians
There are plenty of options for vegetarians at the Ale and Compass breakfast, and you wouldn't at all feel like you've missed out.
Plenty of entrees are vegetarian including waffles, pancakes, egg white omelets, and an egg protein bowl, and there are plenty of vegetarian options at the buffet including pastries, fruit, oatmeal, grits, and more.
Ale and Compass Breakfast for Kids
Just because Ale and Compass is elegantly themed doesn't mean it's not ready for kids of all ages.
They've got a fantastic kid's menu including scrambled eggs, blueberry pancakes, and more, and they can choose from a variety of sides including turkey bacon, sausage, and even cookies!
Get the All-American Travel Secrets!
Don't miss out on America's hidden gems!