The dining scene in Conway, Arkansas has had a revival in recent years.
From traditionally being a fast food and chain haven, there's been a steady and rising demand for more independent dining options recently.
Nowadays some of the most popular places to eat in Conway, Arkansas include unique and locally run restaurants.
From traditional Southern cuisine, to Asian fusion and Mediterranean with a spin, you'll find a generous number of options, to suit whatever your palette desires.
Here are the 17 best restaurants in Conway, Arkansas that you should consider when visiting this charming Southern state.
1. Mike's Place
💻 Website: https://mikesplaceconway.com/ ☎ Phone: 501-269-6453 📍 Address: 808 Front St, Conway, AR 72032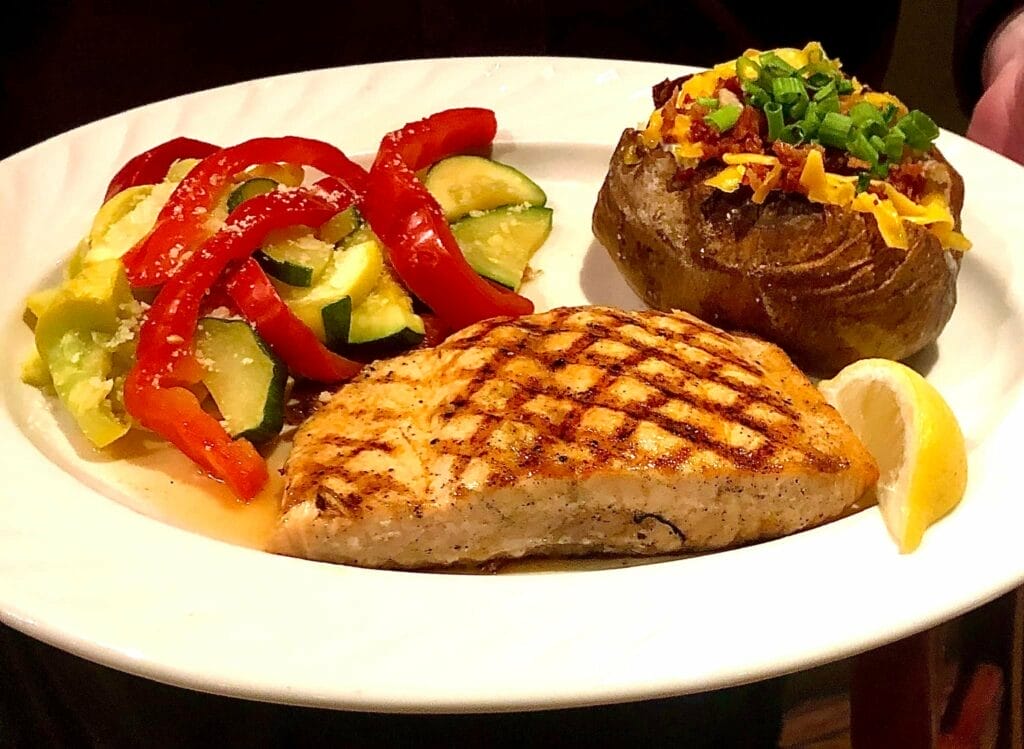 One of the most popular places amongst locals in Conway for steaks and seafood is Mike's Place.
Famed for its Cajun style cooking, with menu favorites being the Cajun fish bites and the Chesapeake Bay Crab Cake, this is a great option for a night out exploring Conway's local cuisine.
The dining staff are well known for being friendly and the live music on selected nights adds to the fun and cozy atmosphere.
For one of the best places to eat in Conway, Arkansas when you want delicious food in an easy going atmosphere, Mike's Place is a top choice.
Also, the parmesan spinach might sound like an unlikely choice, but give it a go and you'll quickly understand why it's one of the most popular items that keeps locals coming back.
2. Taziki's Mediterranean Café
💻 Website: https://www.tazikis.com/location/conway ☎ Phone: 501-327-1829 📍 Address: 724 Oak St, Conway, AR 72032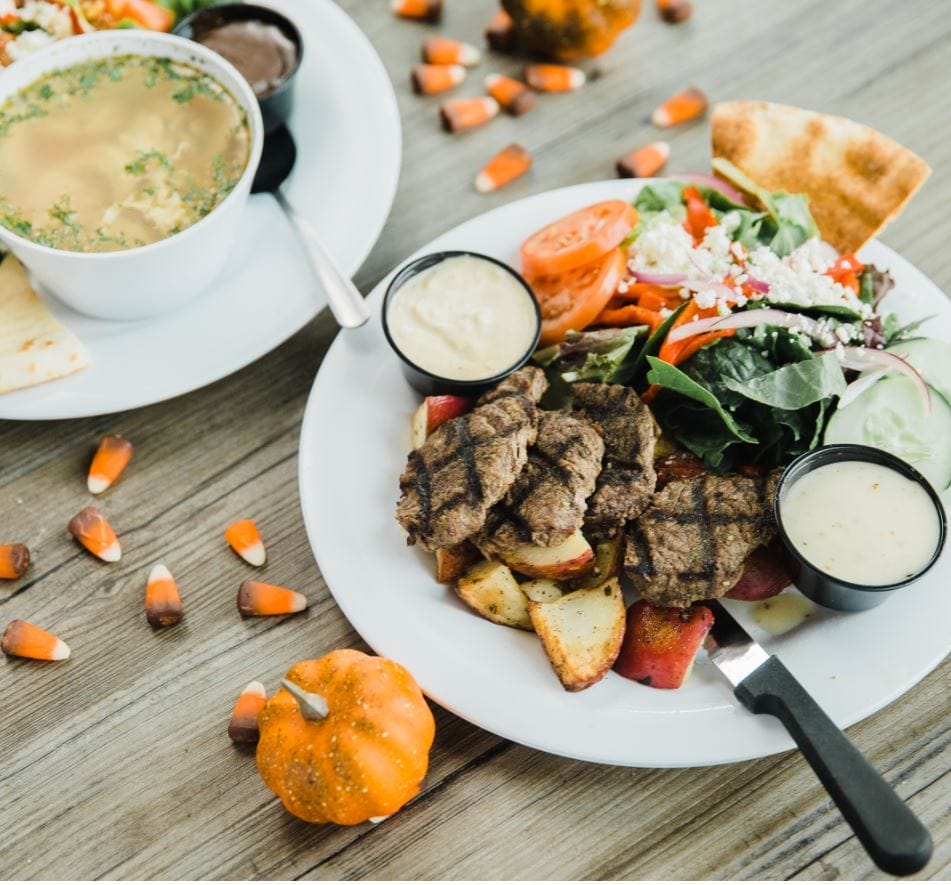 Taziki's Mediterranean Cafe might have a humble name, but this spacious and wholesome eatery is a highly rated place in Conway, Arkansas for its delicious and freshly made Mediterranean cuisine.
Some of the most popular menu items include the made-to-order gyros, Southern-style lamb burger and healthy and filling salads.
The gyros are served with chips and salad so you'll be sure to leave feeling full and satisfied.
Taziki's is an all-day eatery and makes for an ideal stop whether you're after a quick lunch or a relaxing dinner.
3. Stoby's Restaurant
Stoby's Restaurant has been one of Conway, Arkansas' most long-running American style diners and is a local institution.
Serving classic American food to hungry travelers and locals alike, this is an absolute must-do pit stop when you're in town.
While they serve a full menu of mains, from tacos, cheeseburgers, soups and salads, one of their most popular items is actually from the dessert menu.
Their coconut pie is made from scratch and a perfect after dinner treat.
If you want a classic American diner experience, complete with a drive-through alongside, Stoby's Restaurant makes for a fun and dynamic experience.
4. ZaZa Fine Salad & Wood Oven Pizza Co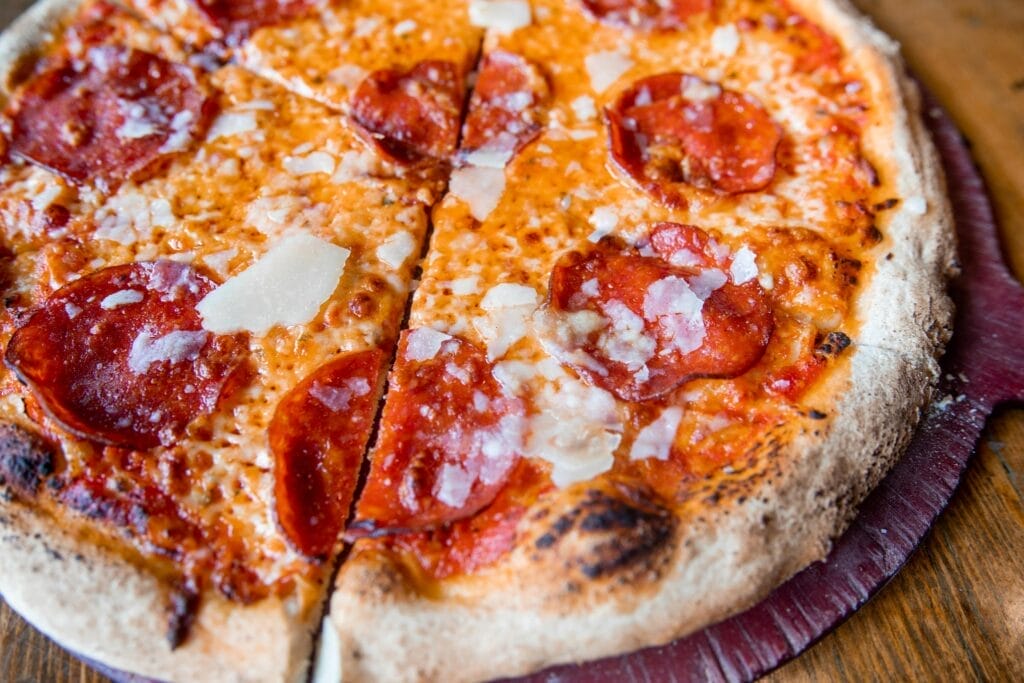 ZaZa Fine Salad & Wood Oven Pizza Co might be a mouthful, but this modern and casual restaurant delivers equally big on the flavor front.
With their counter-serve set up, friendly and quick service and delicious range of oak wood-fired Neapolitan pizzas, this is one of the best places to eat in Conway, Arkansas if you are with a large group or with young kids.
There are plenty of options to choose from for even the fussiest of eaters.
The menu is made up of a wide range of specials, from salads, freshly-made pizzas and refreshing gelato.
The portions are large too, so you can even split a main or just pick a few sides if you're not feeling too hungry.
5. David's Burgers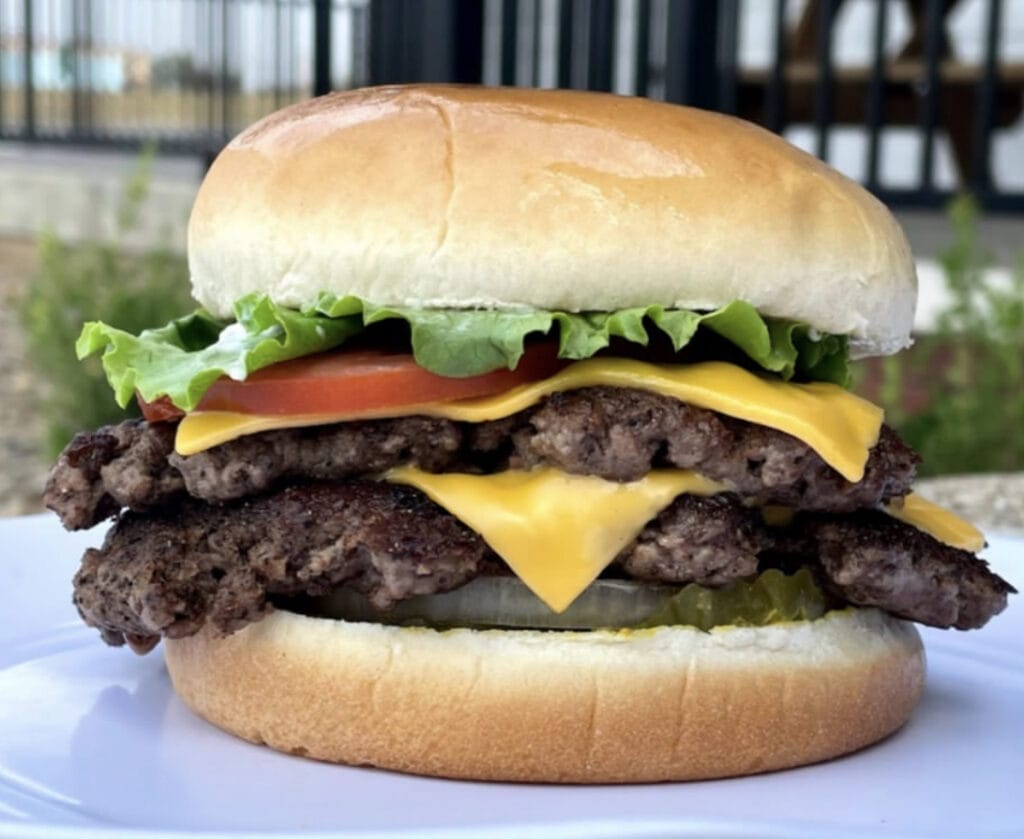 If you're wondering where to eat in Conway, Arkansas that serves delicious, juicy and classic American style burgers, David's Burgers should definitely feature on your list.
This burger restaurant is so popular that two outlets operate in the vicinity of Conway, both being highly rated.
Whilst the menu is simple, the restaurant focuses on big flavors that pack a punch, with aromatic grilled onions, perfectly sautéed mushrooms and David's hand cut Idaho fries all being popular requests from hungry diners.
For those on a gluten free diet, you can also choose the burger steak which heroes the burger patty, without the bun.
6. Fuji Japanese Steakhouse
One of the best-rated restaurants in Conway, Arkansas for Japanese cuisine is the Fuji Japanese Steakhouse.
This popular restaurant serves a variety of traditional style rolls in addition to grilled seafood and steak, cooked directly on the hibachi grill.
At the Fuji Japanese Steakhouse, you can have a fun and immersive dining experience, with live cooking at your table among a traditional Japanese-inspired ambiance.
Some of the most popular menu items include the pineapple shrimp fried rice, served inside an actual pineapple shell, the firecracker sushi roll and the hibachi scallops.
This would also be a great option for groups or those wanting a celebratory evening out.
7. Holly's Country Cooking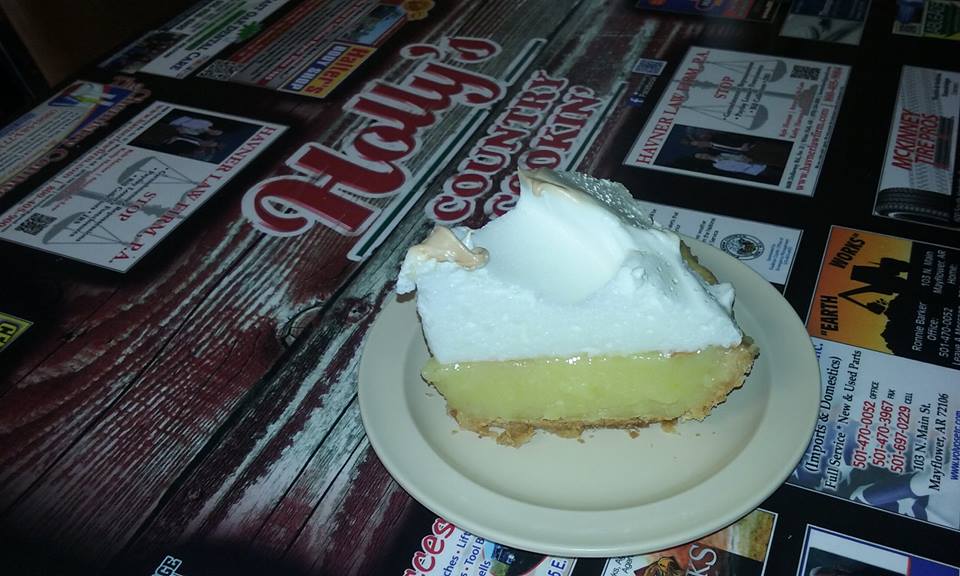 Holly's Country Cooking is one of the top Conway, Arkansas restaurants for home-style Southern comfort food.
At this all day restaurant, you'll find a wide-ranging menu of country fried steak, meatloaf, casseroles and dessert pies.
If you can't decide what you want, opt for the local favorite fried chicken plate lunch.
This is served with freshly fried chicken, rice and a choice of gravy.
Often spoken about as the 'best home-cooking in Conway, Arkansas', this is a restaurant you should definitely stop in during your visit to the city.
Meals are served in a cozy dining room atmosphere and the friendly staff are on hand to make sure the meal is to your liking.
8. Tacos 4 Life
Tacos 4 Life started as a humble taco restaurant with a big ambition to end world hunger.
Since they began, they've spread to a number of locations in Arkansas, all while continuing on their mission to provide meals to hungry children.
The sale of each taco contributes towards ending child hunger, which means you can feel good about supporting a good cause while you tuck in.
The menu has a wide range of different taco options, from both classic and innovative, including the ever-popular fried chicken as well as Hawaiian shrimp and the Korean fire taco.
Make sure to ask them to hold the chili sauce if you're not one for spice.
9. Mulan's Restaurant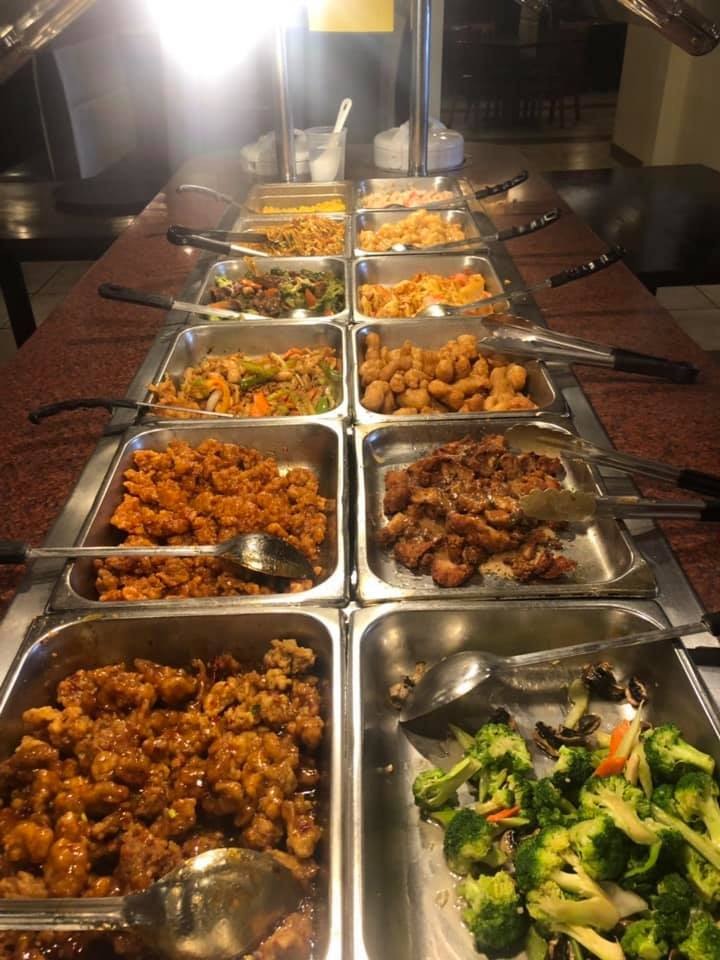 Mulan's Restaurant, also known as Mulan's Chinese Buffet and Sushi is often regarded as one of the best places to eat in Conway, Arkansas for modern Asian cuisine.
Offering a diverse range of Japanese, Chinese and Thai items, you can cater to most dietary preferences here, all within a friendly and easy-going atmosphere.
For groups or families with young children, Mulan's is also an easy choice, with all-you-can-eat buffets and freshly made sushi on offer.
Located in the Conway Commons Shopping Centre, this laidback fusion restaurant is always a reliable choice for flavorful and fuss-free Asian food.
10. Pasta Grill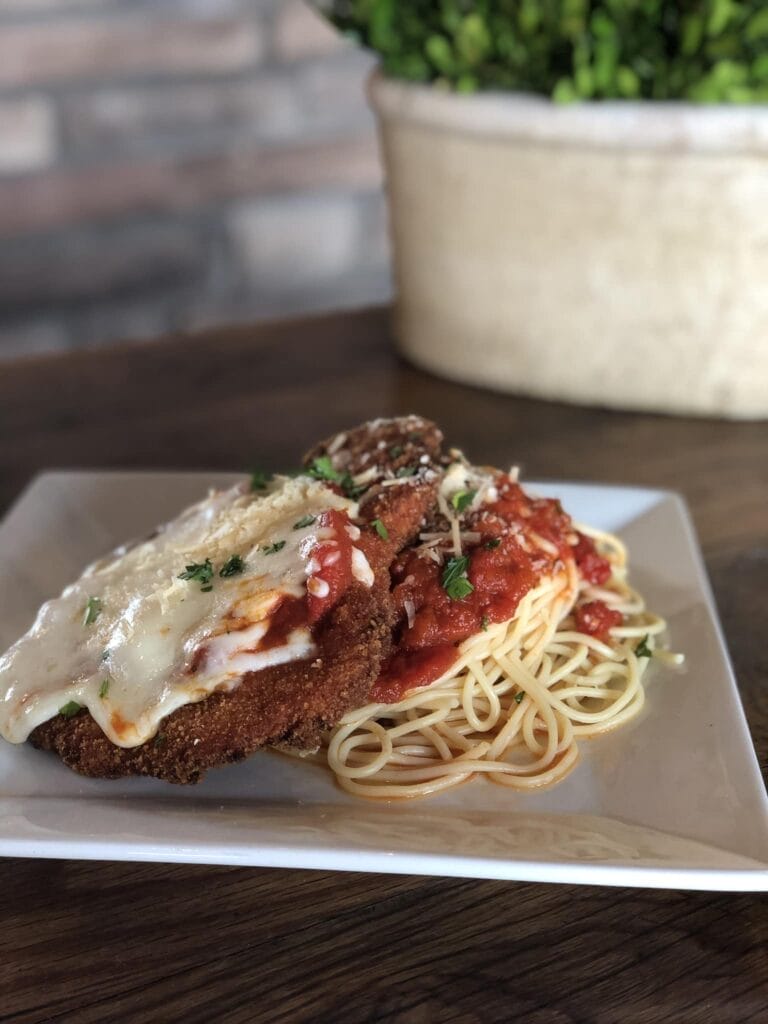 Pasta Grill is a rustic Italian home-style restaurant, serving traditional pasta dishes alongside steaks, seafood and dessert.
Known for focusing on high quality ingredients and traditional cooking methods, Pasta Grill is one of the best restaurants in Conway, Arkansas for Italian cuisine.
Some of the most popular items on the menu include the shrimp and crab fettuccine pasta with Alfredo sauce and the Chef's special gnocchi.
It's also a very popular restaurant in town, so if you arrive without a booking during peak dinner hours, you may have to wait a while for a table.
Your best bet is to try to book beforehand or arrive outside of peak dinner time.
11. Taj Mahal Indian Kitchen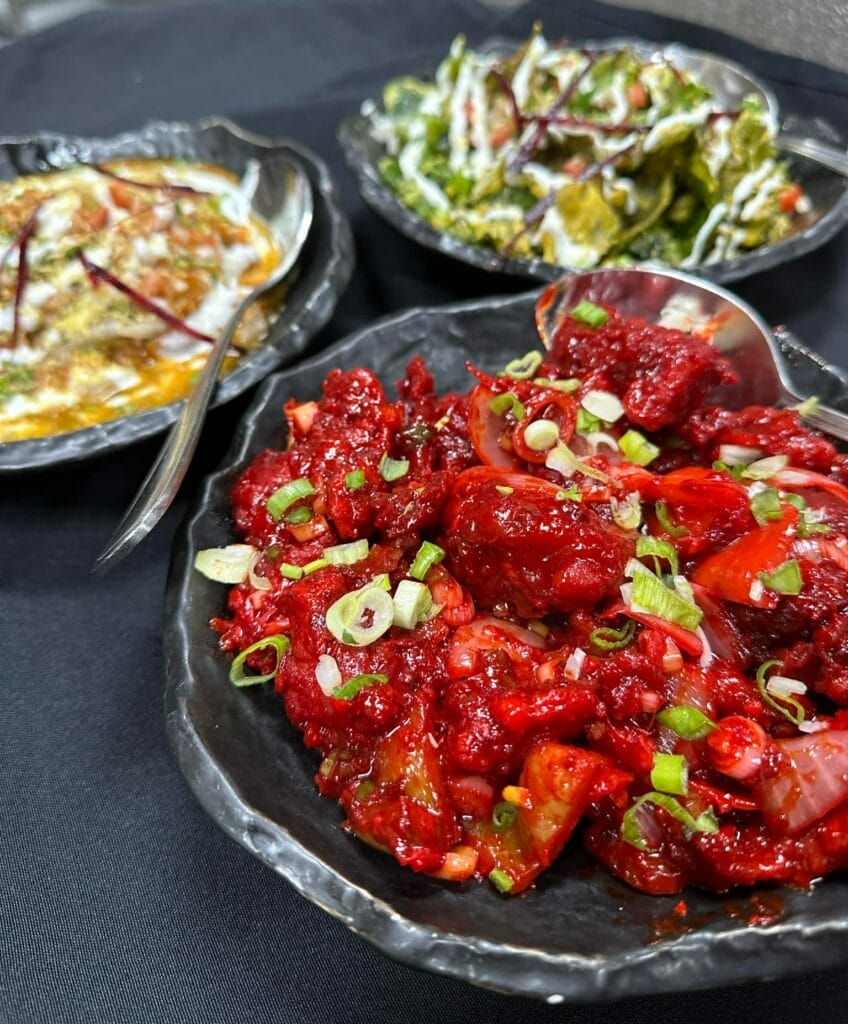 If you're looking for where to eat traditional and flavorful Indian cuisine, one of the most well loved places in Conway is the Taj Mahal Indian Kitchen.
This highly rated local restaurant is known for its delicious and freshly made curries, breads and biryanis.
A few of the most popular menu items include the Chicken 65, the butter chicken and lamb tikka.
Aside from the delectable food, the warm and friendly service is another highlight of this restaurant.
If you're not sure what to order, let the serving staff guide you on recommendations and the specials of the season.
There are also vegan and gluten free options available here, so it can cater to all diners.
12. Marketplace Grill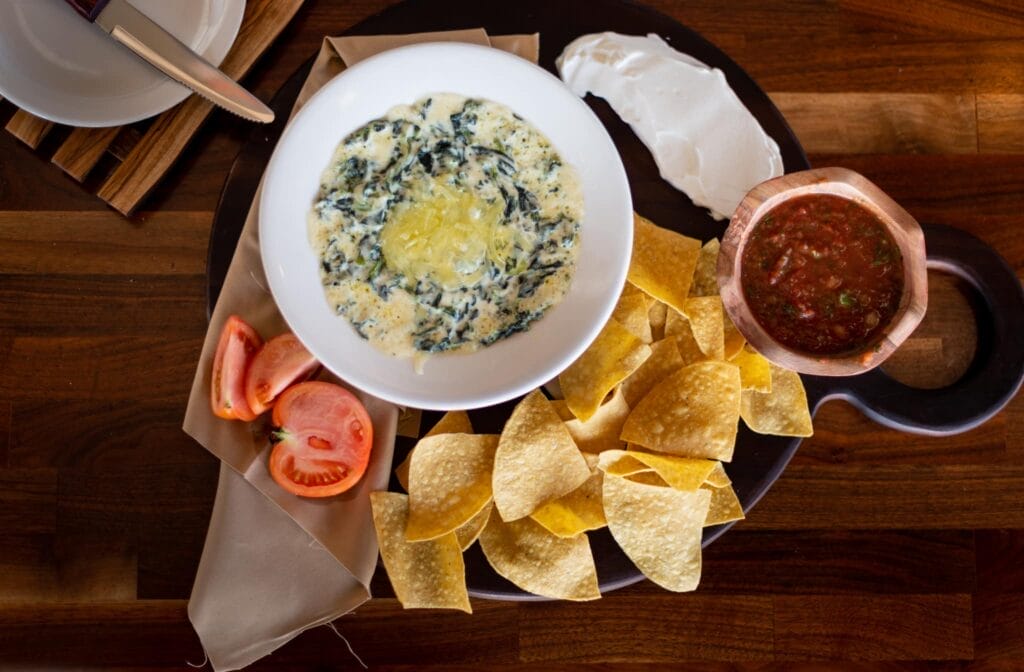 The Marketplace Grill is another casual and locally-loved restaurant serving classic American fare with a Southern flair.
At this spacious outlet, you can find a diverse menu of pizzas, burgers, Cajun-style salads and soups.
This is a family-friendly place where tucking into a hearty and sharing-style meal is encouraged.
Another highlight of this place is the friendly service, where the waitstaff greet you with traditional Southern style hospitality.
If you have a sweet tooth, the chocolate mess and raspberry tea are crowd favorites not to be missed.
13. Brick and Forge Taproom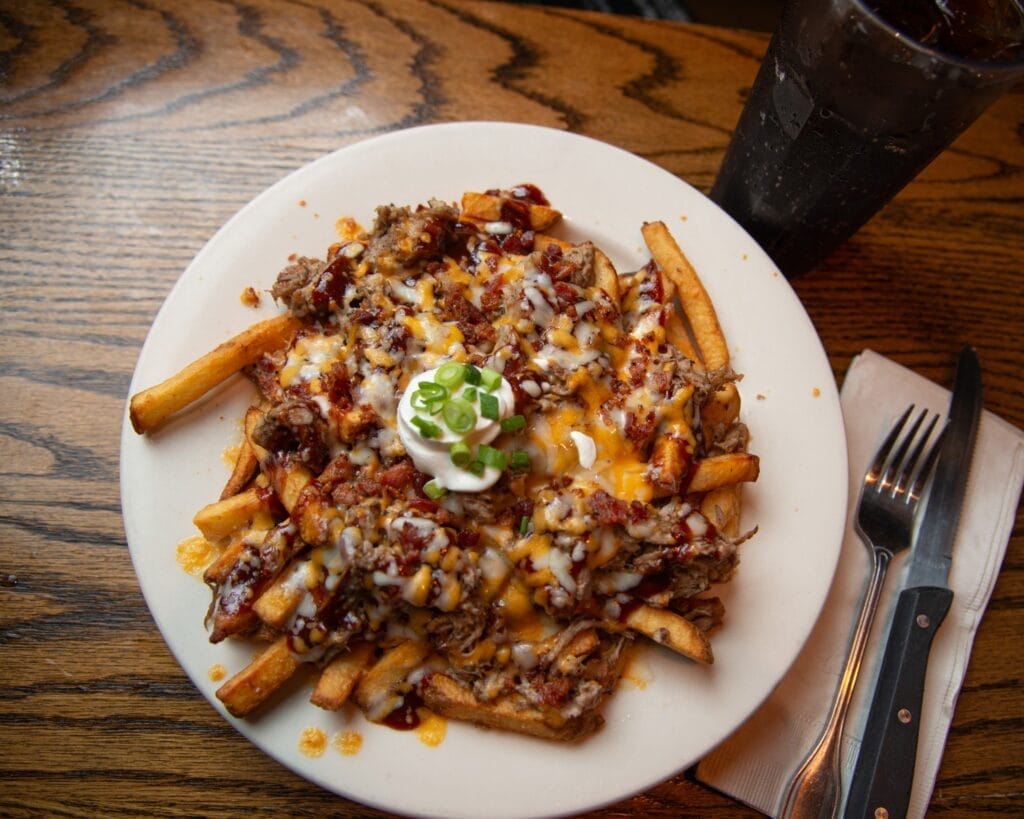 The Brick and Forge Taproom has some of the best food in Conway, Arkansas for lovers of classic American fare and large, tasty portions.
With a bustling pub-style setting, grabbing a table and enjoying the lively all-American atmosphere as you wait for your meals is a highly enjoyable and recommended activity when you're in town.
Some of the most popular items on the menu include classic deep pan pizzas, sharing platters of nachos and juicy burgers.
The Brick and Forge Taproom is also open for breakfast and brunch, and is a popular place for visitors to Conway, Arkansas so be sure to book ahead.
Even if you're visiting by yourself, grab a stool at the bar and have a chat with the friendly bar staff while you wait for your meal.
14. Xen Thai and Ramen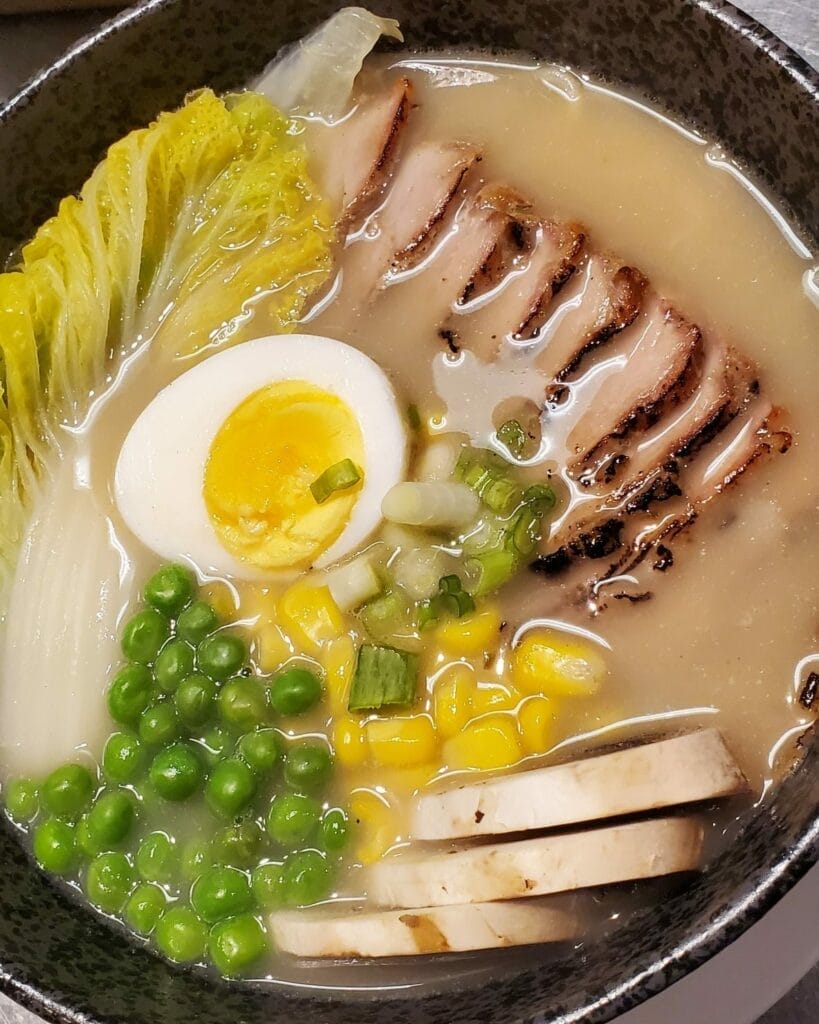 Tucked away a little outside the main city center of Conway, Arkansas is a delicious hidden gem serving up fragrant Thai food and ramen to those in the know.
Xen Thai and Ramen is a small and cozy restaurant, serving steaming bowls of warming soup and spicy noodles.
This restaurant is also known for catering to dietary restrictions and can make vegan and vegetarian dishes if requested.
The staff are friendly and helpful and happy to provide menu recommendations to suit your dietary preferences.
If you don't like your food to be too spicy, make sure you tell the staff up front as they're known for adding in authentic levels of spice and chilli.
15. Blaze Pizza
Another great option in Conway, Arkansas for those who have dietary restrictions but don't want to sacrifice on flavor, is Blaze Pizza.
This family friendly pizza restaurant serves both traditional style crispy, thin-crust pies along with fusion options such as cauliflower crust pizzas, keto and gluten free options and slices with vegan cheese.
The restaurant is located at Conway Commons Shopping Center and is the perfect place to grab a cheesy (or cheese-free) bite after an afternoon of shopping.
The menu is also reasonably priced and the pizzas are generously sized, so it makes for an ideal sharing option.
16. O'Malley's Irish Grill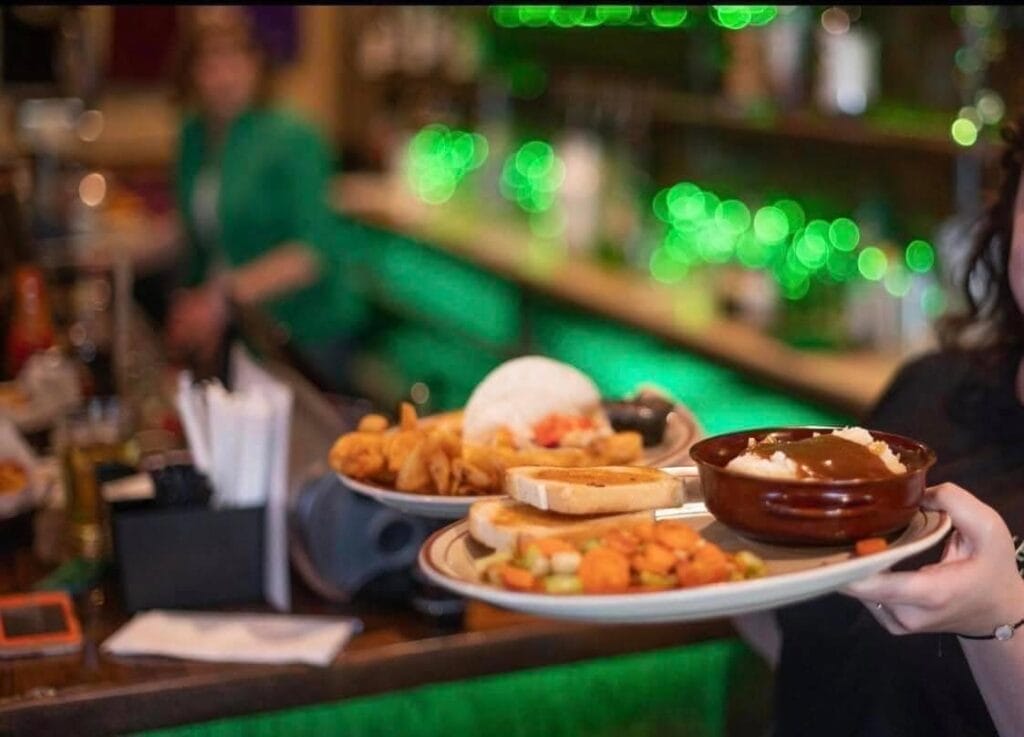 O'Malley's Irish Grill is one of the most popular dining institutions in Conway, Arkansas and locals have raved about this place for years.
Serving up classic Southern hospitality with the quirk of Irish charm, dining at this grill feels like a warm hug.
The menu offers both classic American and Irish dishes, and is located in the heart of downtown Conway.
Some of the most popular menu items here include the Reuben sandwich, fish and chips and the cottage pie.
The bar also serves a range of traditional ales, beers and of course classic Irish Guinness.
Get the All-American Travel Secrets!
Don't miss out on America's hidden gems!