Evansville, Indiana is a pretty hopping town!
Small for a city, but it has so much to offer and more and more people are moving to the area for the quality of life and friendly neighbors.
If you decide to visit Evansville or if you're a local resident, you might be wondering about what's up and coming in the food scene.
That's why we've compiled a list of the 19 best restaurants in Evansville, Indiana!
1. Gerst Bavarian Haus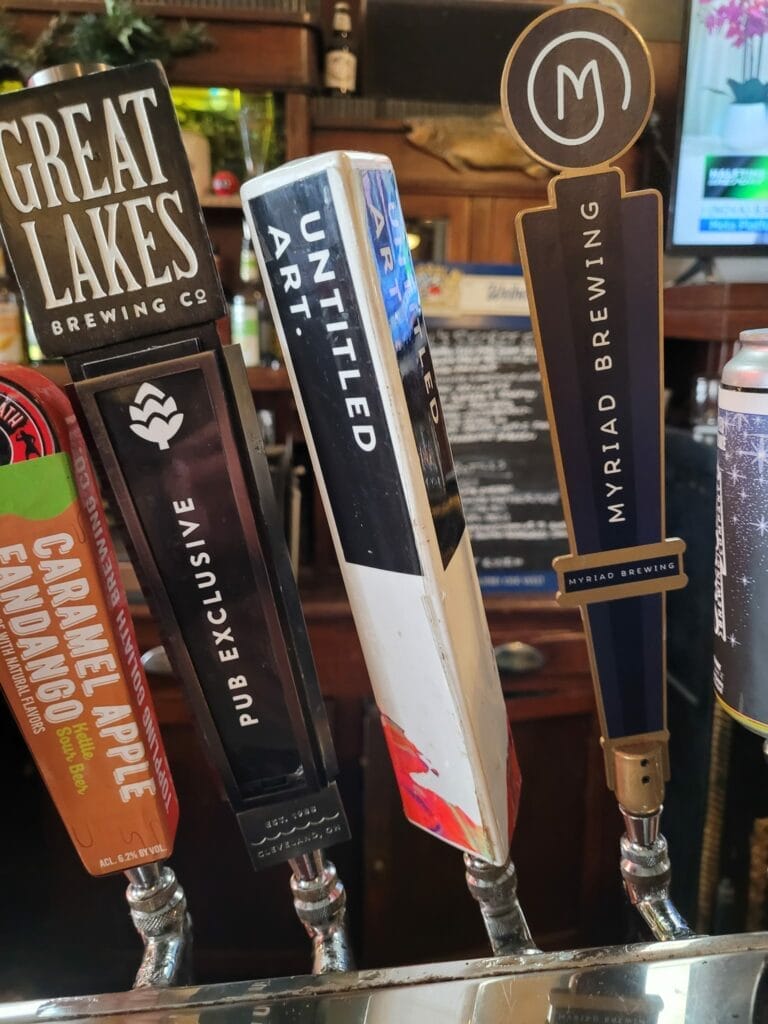 One of Evansville's best restaurants is Gerst Bavarian Haus.
This restaurant provides an authentic beer hall atmosphere that locals have loved since 1999!
Gerst Bavarian Haus has won tons of awards.
It's been voted the best of Evansville ten years in a row!
Come see what the hype is all about.
Their menu includes the most popular German dishes.
However, they do have a few American options in case you're eating with someone who might not be sold on sauerkraut, bratwurst, or schnitzel.
2. Biaggi's Ristorante Italiano
Biaggi's Ristorante Italiano is a charming and rustic Italian restaurant.
You'll feel as though you've been transported to a quaint little Italian village.
You can order some of the best food in Evansville off this menu.
There is nothing fancy about this restaurant.
Their food is good enough that they don't need to try any tricks!
They have a variety of pasta dishes, including some that feature chicken, veal, and shrimp.
Plus their appetizers cover a wide range of popular Italian foods and flavors.
3. Cork 'n Cleaver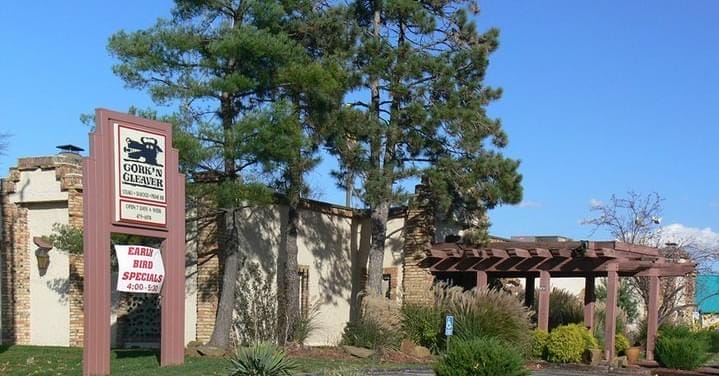 One of the best places to eat in Evansville is Cork 'n Cleaver.
While it's one of the oldest steakhouses in the city, they are pretty modern.
Locally owned since 2001, Cork 'n Cleaver first opened in 1974.
The cozy yet upscale restaurant has been a favorite ever since it first opened its doors!
While it's a steakhouse, it's not a typical steakhouse.
They have menu items like Sante Fe Shrimp, Hawaiian Chicken, and mud pie.
While you can order a New York Strip, you can get something creative instead.
4. Turoni's Pizzery & Brewery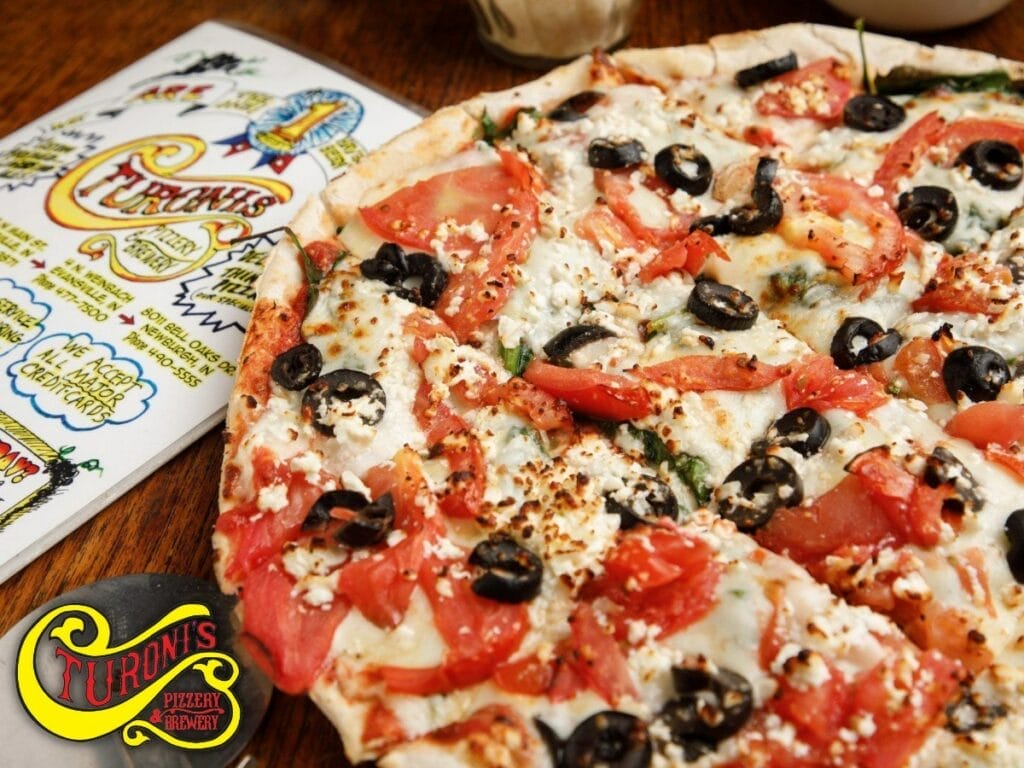 Turoni's Pizzery & Brewery is one of the top restaurants in Evansville.
With three locations in the area, Turoni's Pizzery & Brewery has been around since 1963.
It's been a local favorite for decades and has been the birthplace of many great memories.
Known for its thin-crust pizzas, this restaurant serves several innovative specialty pizzas.
They also brew their own beer and have for over 20 years!
5. Cross-Eyed Cricket Family Restaurant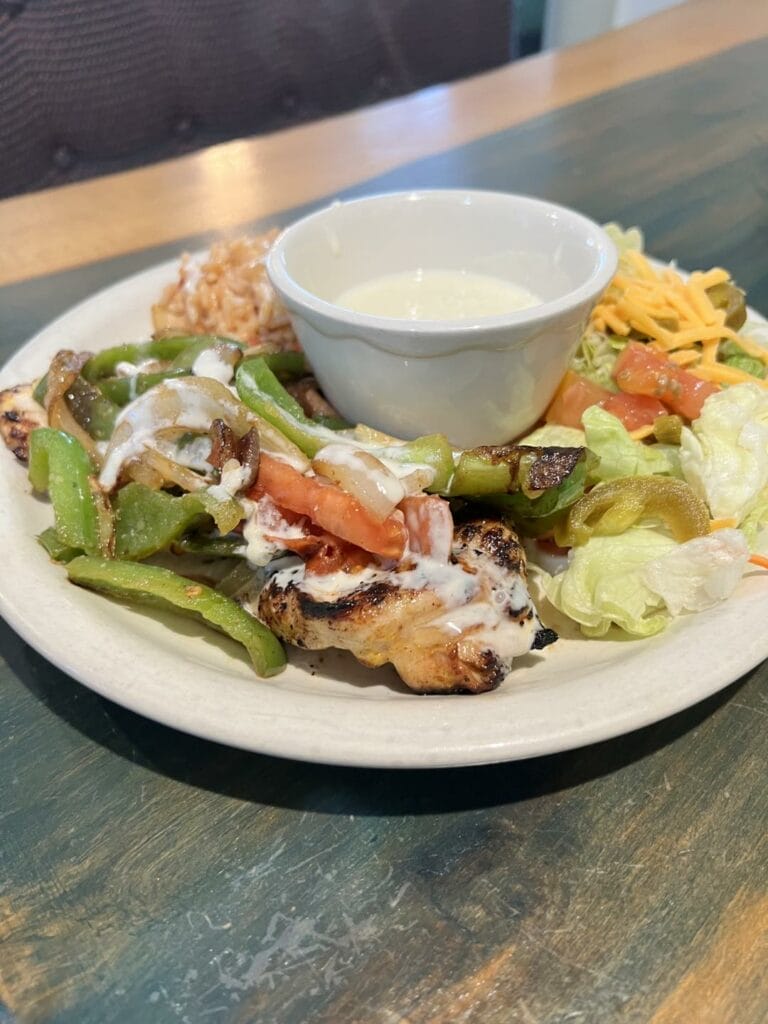 One of the best restaurants in Evansville is the Cross-Eyed Cricket Family Restaurant.
This quaint restaurant will remind you of visiting your sweet grandma's rustic home.
The down-home food represents the wide variety of food that you might have eaten if your mom was a country cook.
If you've ever been to a small town with only one restaurant, that's what this restaurant will remind you of. It's simple but perfect!
6. Friendship Diner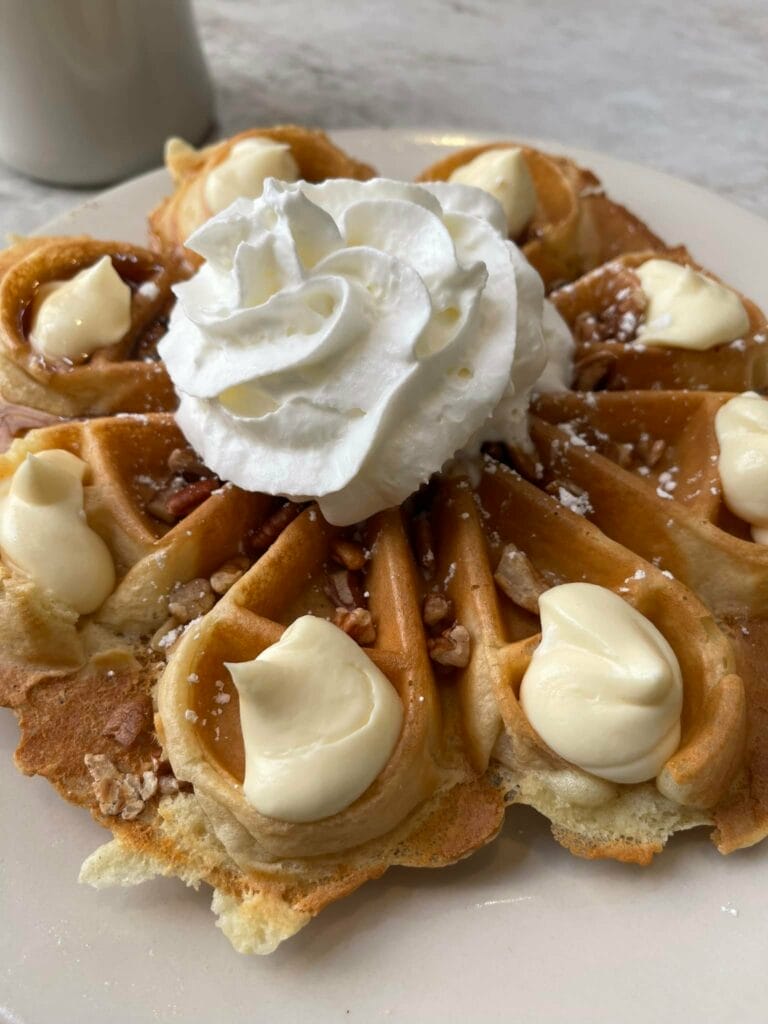 If you're craving some delicious diner food, you need to visit the Friendship Diner.
They serve a variety of popular diner foods, especially comfort foods that you sometimes just need in your life.
As far as a good homestyle breakfast goes, Friendship Diner has got you covered.
They serve waffles, french toast, benedicts, burritos, skillets, and more.
Basically, if you've ever eaten it for breakfast, you can probably order it here!
7. Nellie's Restaurant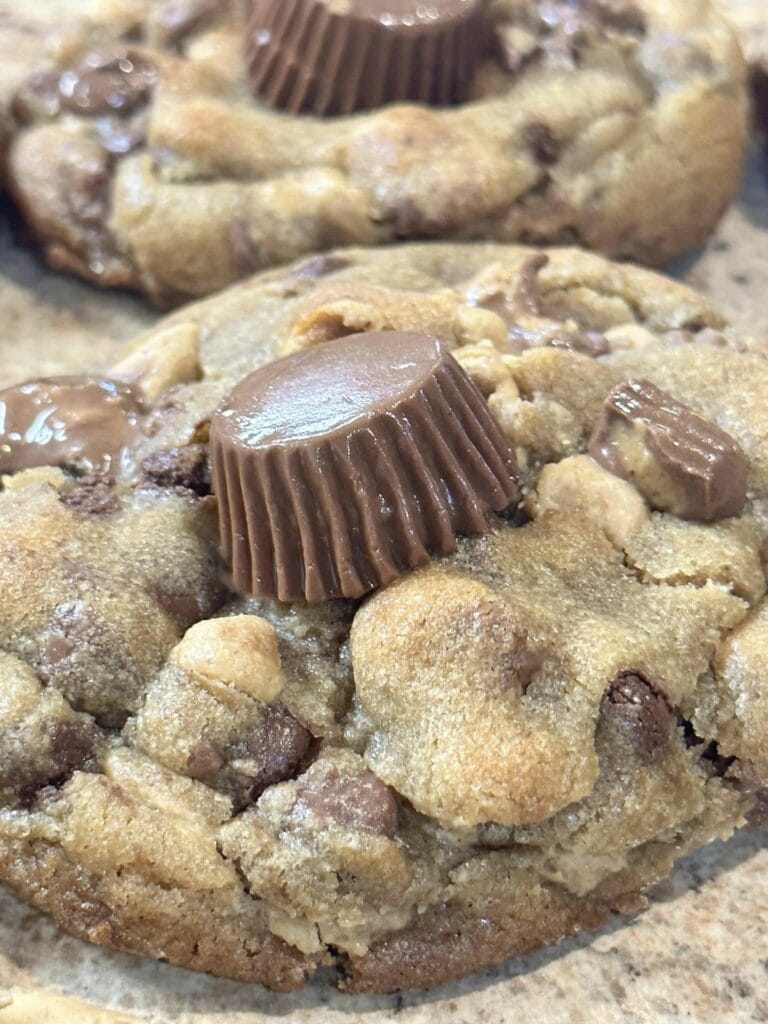 Nellie's Restaurant is a woman-owned establishment that serves a variety of popular foods.
Whether you're in the mood for burgers, tacos, fried chicken, or salad, they've got you covered.
They're especially known for their breakfast menu. They serve a wide range of breakfast foods.
And every single one of them lives up to the hype!
8. Walton's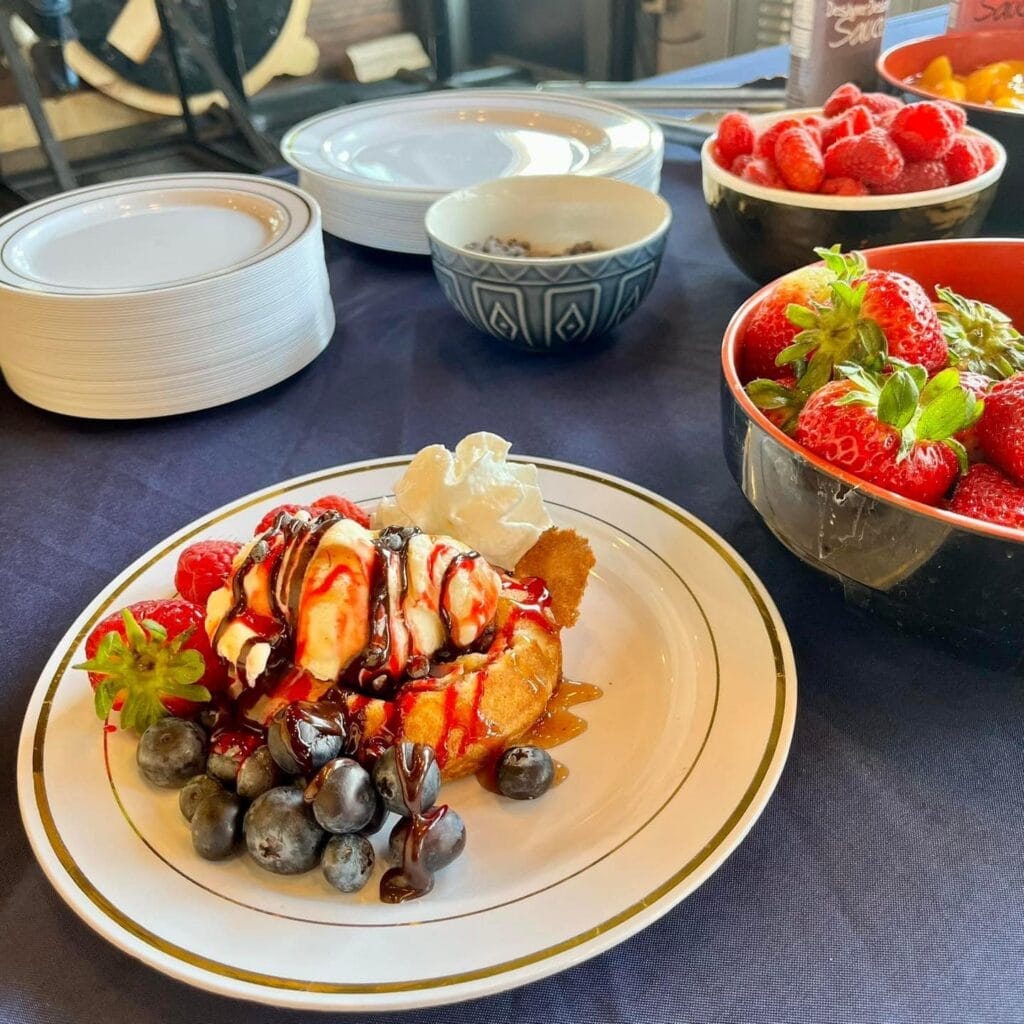 As far as Southern-style restaurants go, Walton's is probably the best in Evansville.
They serve a lot of barbecue foods and fried foods.
They also have a bunch of Southern sides to accompany your entrees!
But if you're in the mood for a brick oven pizza or a rice bowl, they have that, too.
Even if you just want to order appetizers, you can't go wrong.
Try their alligator wings, pulled pork poutine, or onion loaf!
9. Merry Go Round Restaurant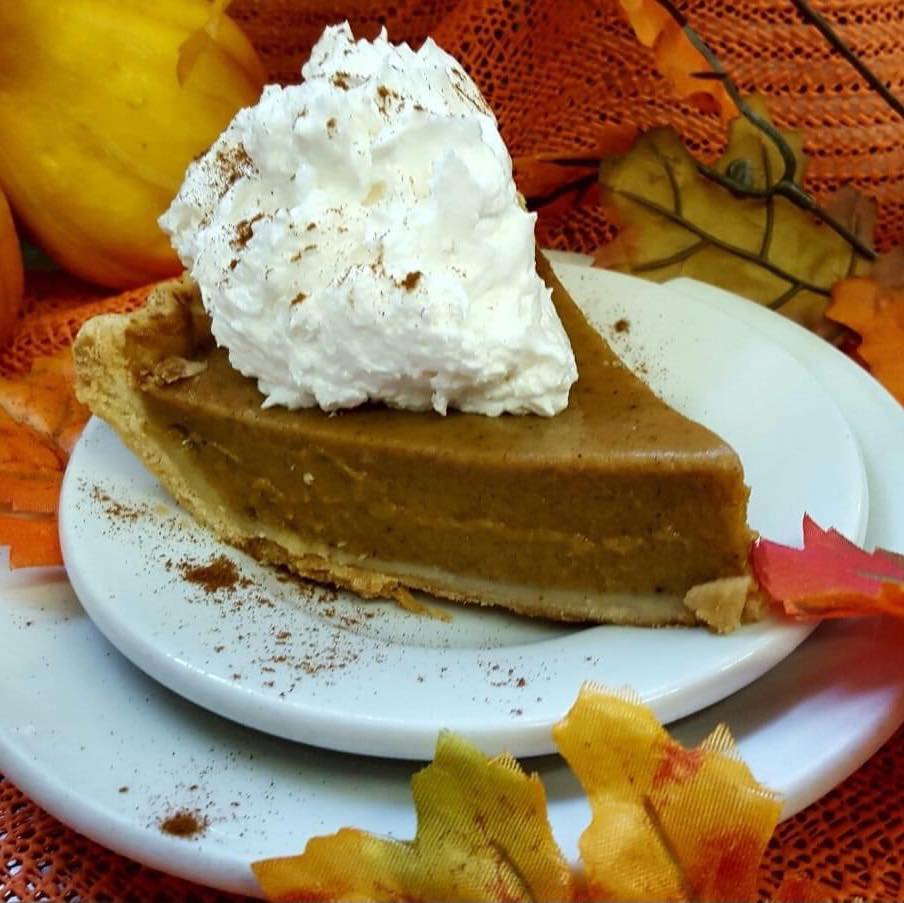 Do you know what the cutest type of restaurant is?
A carousel-themed diner. Visit the Merry Go Round Restaurant to find out for yourself!
It's been open since the 1940s and is full of exciting history.
They serve classic diner foods.
This includes milkshakes and pies. And you'll definitely want to save room for some of those!
They're open from 6:30 in the morning until 8:00 in the evening so you can eat three meals a day there.
10. Damsel Brew Pub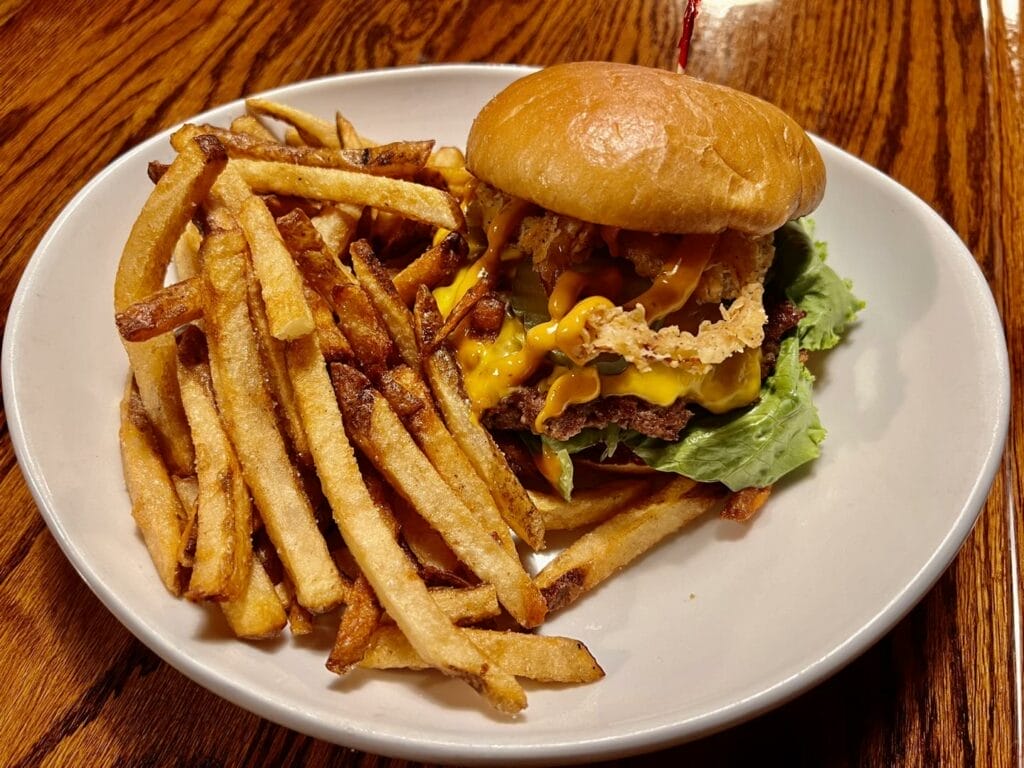 This family-friendly microbrewery is a great place to try new beers.
This is especially true if you have kids tagging along!
Just because you have a young family doesn't mean you can't enjoy a local craft brew.
They have a wide range of beers, including a spicy dill pickle sour, an oatmeal stout, and an orange creamsicle blonde ale.
As far as food goes, you can get wings, burgers, appetizers, and more!
The children's menu is also quite affordable.
11. Smitty's Italian Steakhouse
Smitty's Italian Steakhouse serves up some of the most authentic Italian food in Evansville.
While the other Italian restaurants are pretty good, there's something that sets Smitty's apart from the rest.
They keep their foods simple so the ingredients can shine through.
This is probably why their pasta is some of the best in town!
They also serve burgers and sandwiches in case you're eating with someone who isn't in the mood for Italian food!
12. The Log Inn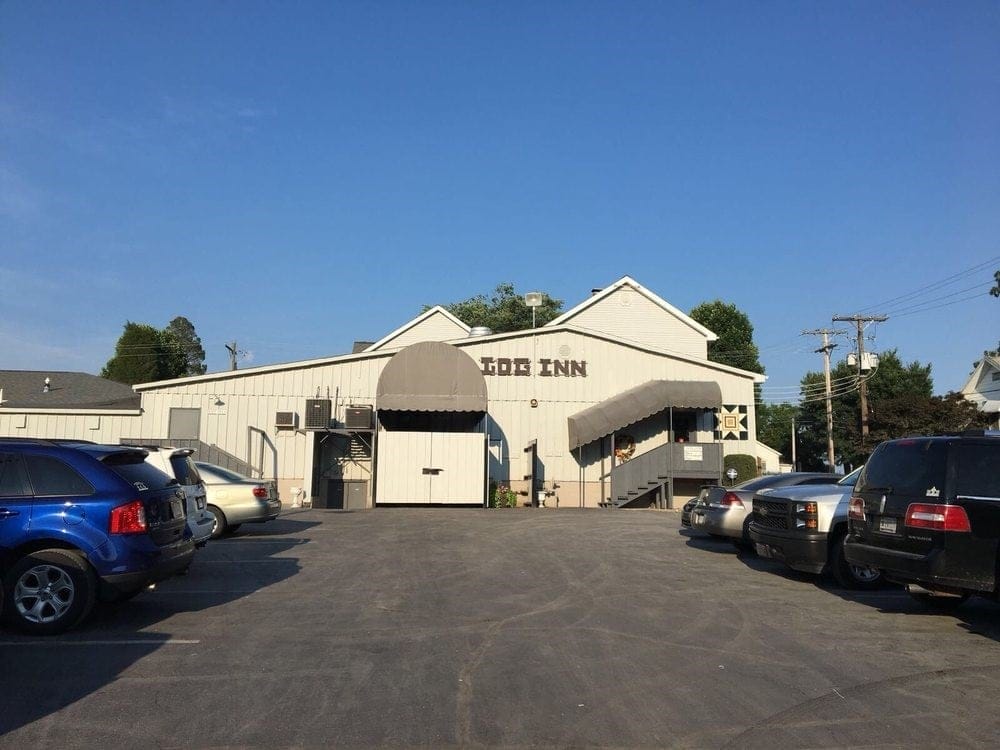 Any history buffs out there will be excited to eat at the Log Inn.
Built in 1825, it has a rich history.
Their biggest claim to fame: Abraham Lincoln stopped there back in 1844.
You can eat a traditional Indiana meal in the same room where Abraham Lincoln once was.
The old-fashioned dining room will transport you back in history as you enjoy the type of food that your grandparents would've regularly eaten during their childhood!
13. Spankey's Una Pizza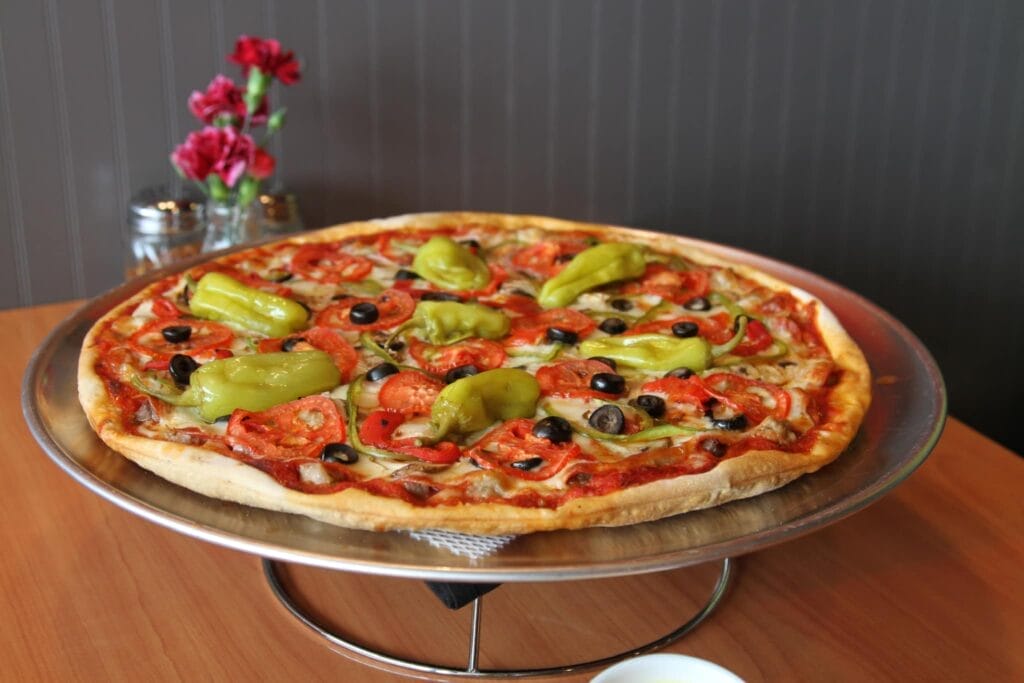 Spankey's Una Pizza has been around since 2011.
They've gotten so much business since then that they actually moved into a bigger location!
This location provides a dining room big enough for large parties to enjoy a pizza party together.
Order one of their many specialty thin-crust pizzas or build your own.
They also have subs, salads, and plenty of drinks to choose from.
14. La Campirana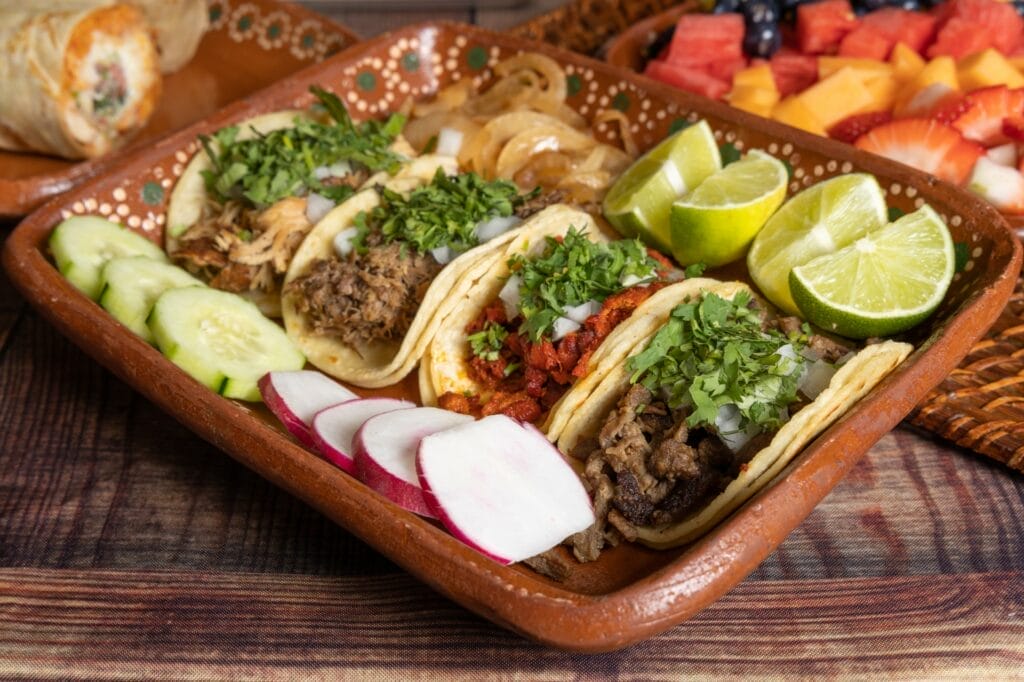 If you're looking for Mexican food, look no further than La Campirana.
While they have the typical Mexican-American dishes, they also have a few less popular items.
This is perfect if you're in the mood for Mexican food, but want to try something new!
The cute and quirky atmosphere is welcoming. And it's the perfect place to meet up after work or for a weekend meal!
15. Azzip Pizza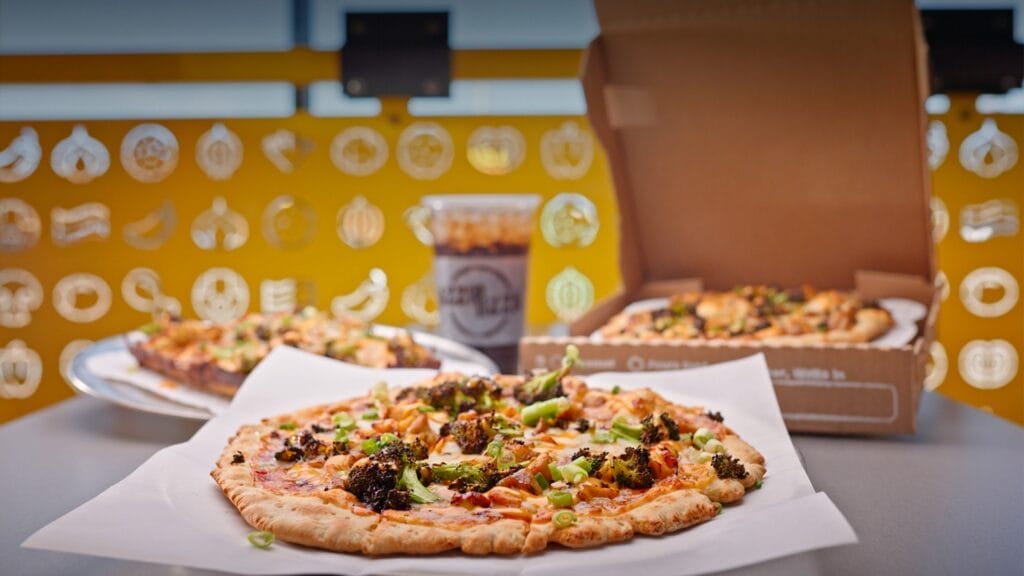 Azzip Pizza is one of the most popular restaurants among locals.
Basically, everyone in Indiana knows about this restaurant because everybody talks about it!
They actually have 10 locations in the area which is further proof that they're doing something right.
Especially because they didn't even open their first location until 2014!
You can build your own pizza or order a specialty pizza.
They have a pizza of the month that an employee designs. These are usually a lot of fun to try out!
16. Yen Ching Chinese Restaurant
As far as Chinese food goes, Yen Ching Chinese Restaurant is probably your best bet.
With extravagant Chinese decor, you'll feel as though you're walking into a Beijing attraction!
It's been open for over 30 years and is still going strong.
This is because it offers the best Mandarin, Szechuan, and Peking cuisine options in the region!
They have a pretty inclusive menu and an extensive drink list.
This makes it easy to fill up while you're there.
17. Pangea Kitchen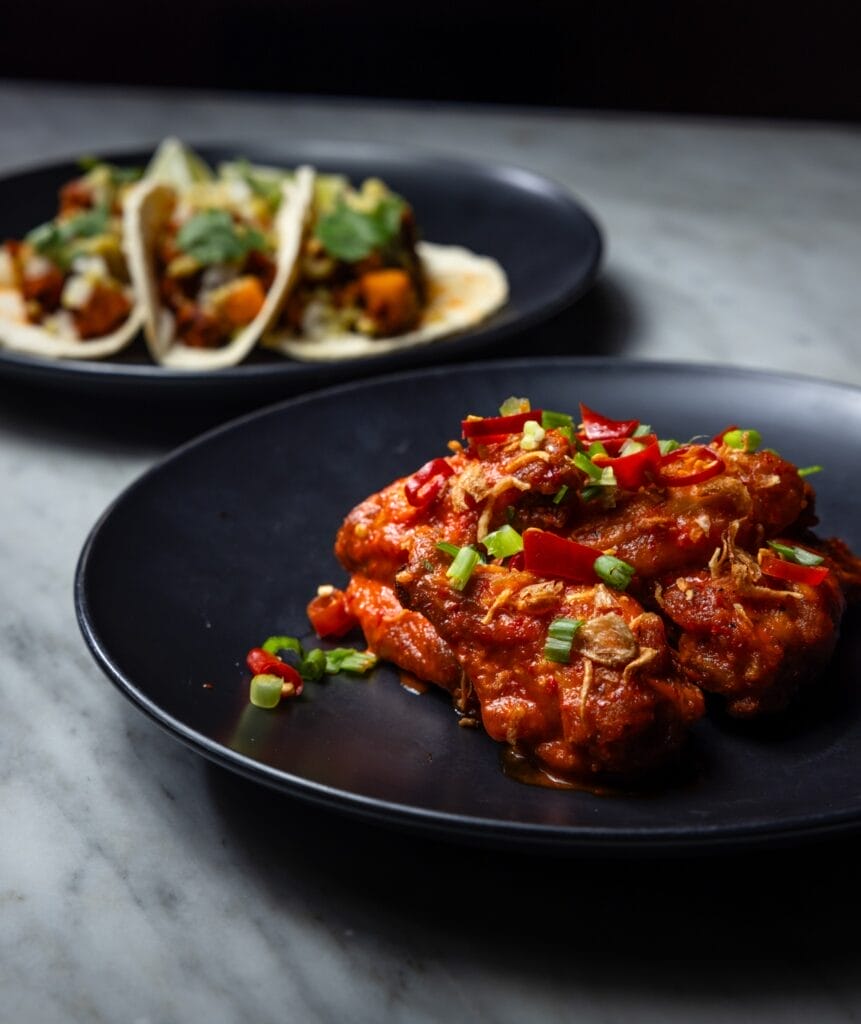 Pangea Kitchen is known for its Neopolitan pizzas, but they also serve a popular Detroit-style pizza.
They have some really popular items, such as the Pistachio Pie.
This pizza is unlike anything you've ever had, but it's a crowd favorite!
One thing that Pangea prioritizes is vendor relationships.
They strive to find the best vendors for each of their ingredients.
This ensures that everything on your pizza is top-notch!
18. Thai Bistro & Bar
For all your Thai food cravings and desires, Thai Bistro & Bar has got you covered.
Whether you're in the mood for carryout or dining in, you'll have a good experience here.
The cute and colorful dining room is welcoming and a great place to meet up with friends.
The prices are low and the tastiness level is high!
They have a lot of vegetarian options, as well.
19. Yak & Yeti Himalayan Cuisine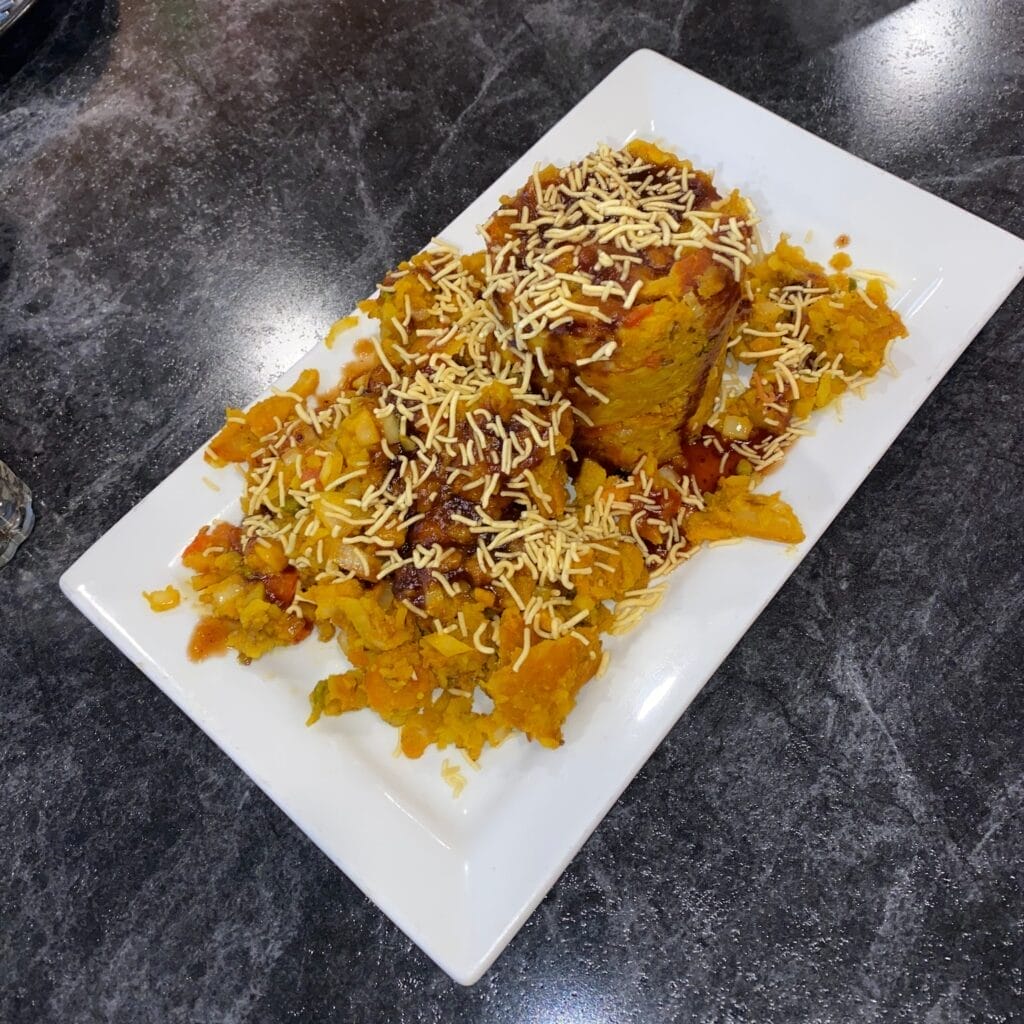 If you still haven't figured out where to eat in Evansville, you should check out Yak & Yeti Himalayan Cuisine.
You can't find Himalayan cuisine just anywhere. So why not give it a try?
If you're not sure what Himalayan cuisine is, know that it's similar to Indian food.
This restaurant also serves a lot of Indian dishes, as well. The prices are reasonable, the service is exceptional, and the food is great.
The food here is authentic, fresh, and healthy.
Oh, and it's delicious! They also have several vegetarian options if you tend to avoid meat. You can also customize the spice level in your food to make sure it's just right!
Get the All-American Travel Secrets!
Don't miss out on America's hidden gems!