Head to Lexington for a mix of small-town charm, downtown culture, and uptown history!
There's plenty of stuff to do in Lexington, from art galleries to important Civil War sites.
The city makes the perfect base for exploring Rockbridge County and the surrounding area, and with amazing scenery right outside your door and great activities and sights in the city itself, you won't be short of things to do in Lexington, Virginia!
1. The Virginia Military Institute (VMI)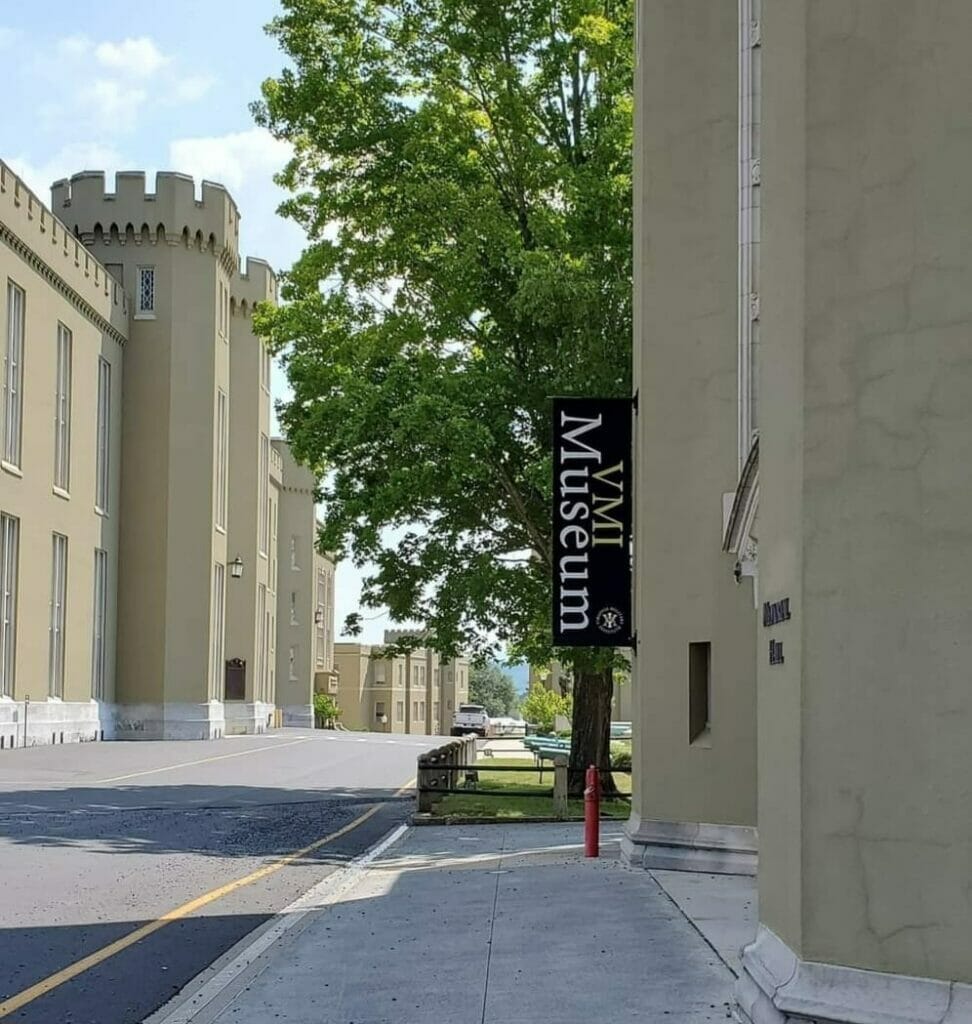 There are many reasons to visit the VMI.
Maybe you're a prospective student thinking about colleges, or maybe you're a military history buff.
Even if neither of these things is true, a trip to the VMI should be on your list of Lexington things to do.
Your best bet: head to the VMI Museum.
You'll find 15,000 artifacts belonging to VMI alumni, including Medals of Honor, General Patton's belt, and the mounted hide of Stonewall Jackson's favorite horse!
Our tip: get the inside scoop and go on a guided tour.
They're run by the cadets at noon every day.
2. Explore Downtown Lexington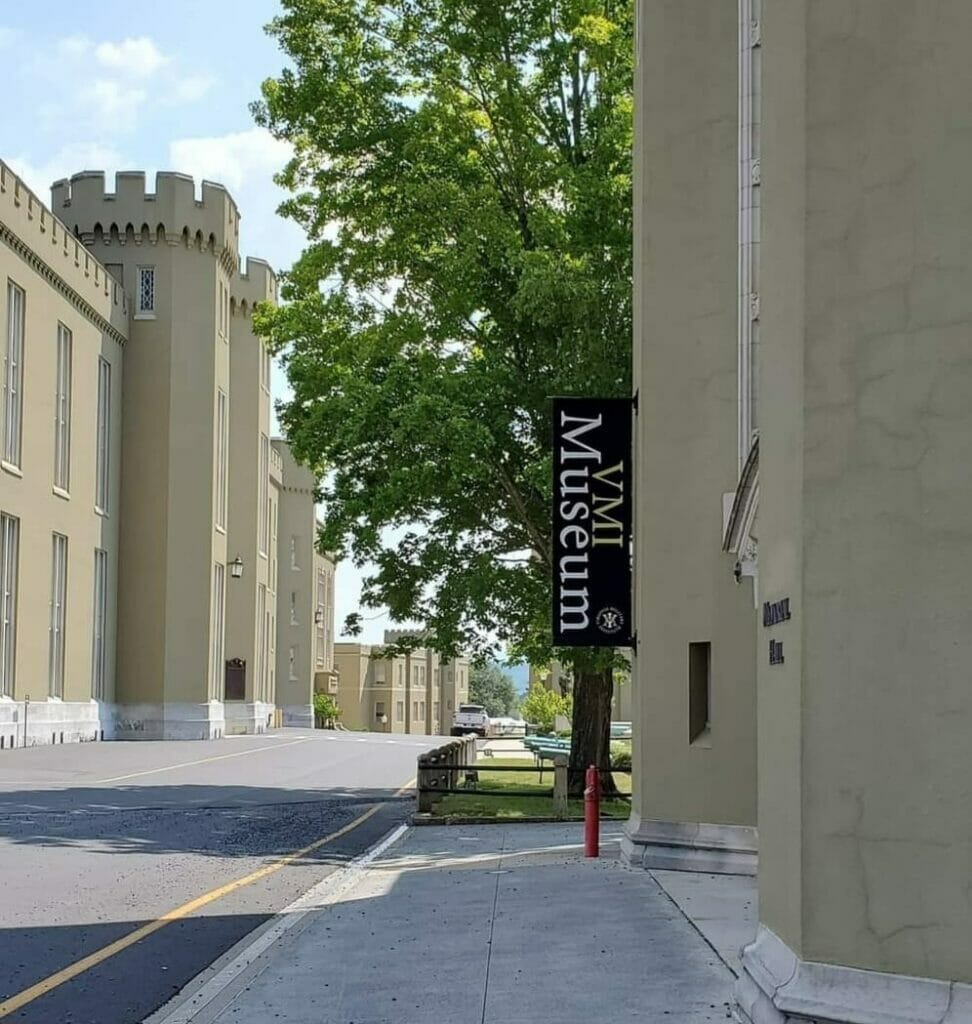 The city's downtown area has been lovingly preserved, so a stroll along its streets is one of the most popular things to do in Lexington.
There are plenty of stores to explore – you'll find plenty of Virginia-made goodies, including gifts, art, jewelry, and much more.
Several of the things on this list are based in the downtown area, so if you're visiting consider staying here – you'll have everything within walking distance!
3. Washington and Lee University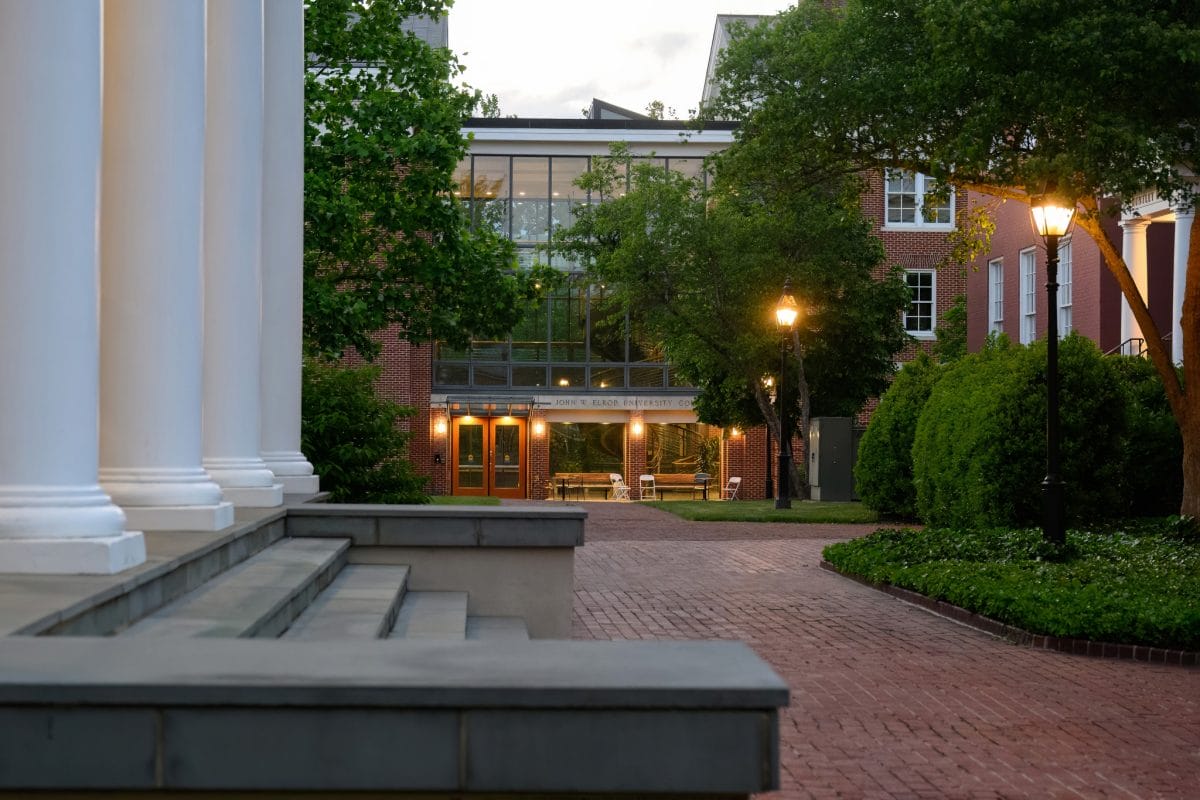 Known as the area's premier Liberal Arts school, Washington & Lee (W&L) offers a host of things for visitors to explore!
Bookworms should head to one of the three libraries, which house the University archives, 10,000 photographs and prints, and around 60,000 rare books!
Take the time to visit the museums on the W&L campus, including the University Chapel and Galleries.
Sports fans will be spoiled for choice with 24 varsity sports offered by W&L. Members of the public can usually attend home games for free!
4. University Chapel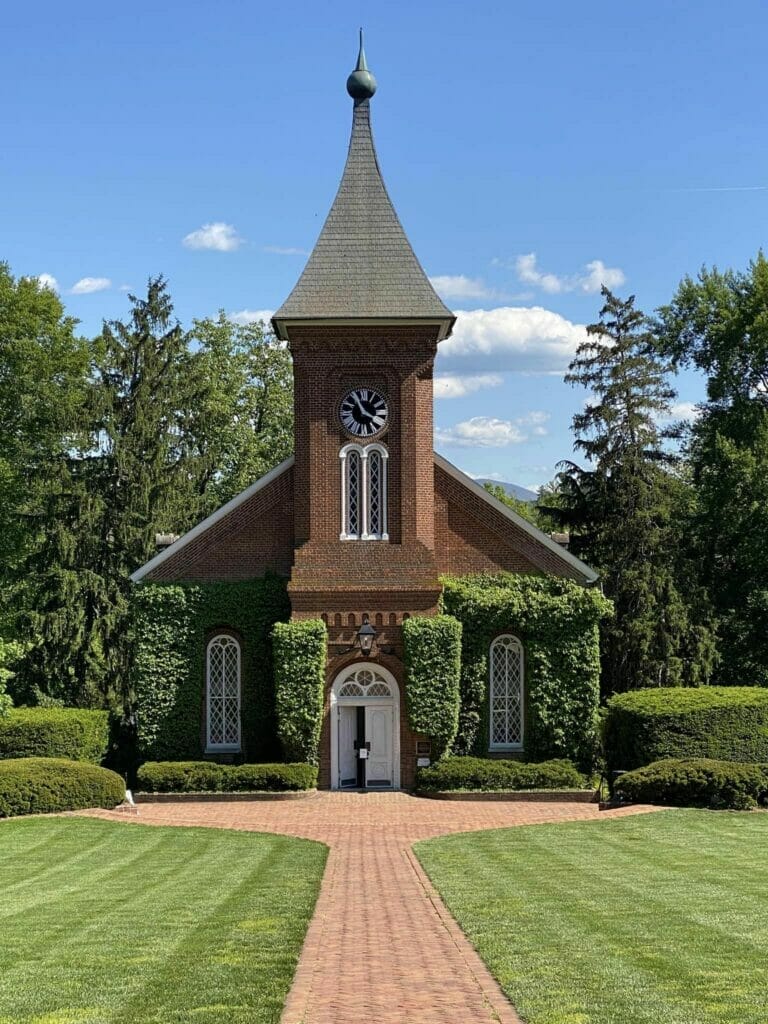 A visit here is a must when visiting the campus.
Building the chapel started at the request of Robert E. Lee in 1867, so this building has some serious history under its belt.
The chapel now houses the Lee family crypt, and the memory sculpture for Lee by Edward Valentine, who also sculpted Stonewall Jackson's monument.
Check out Lee's office on the lower level of the chapel – it's very much as it was left by him.
The rest of that level is a museum, where you can find exhibits about the Civil War.
It's best to visit here when you're at the VMI, as it's located on campus.
The museum has preserved Jackson's home for visitors, offering self-guided and 'Master Guide' tours.
The latter have specific themes, so check out the website to see what's on offer when you're visiting.
Obviously, Jackson is best known as the Confederate General, but the House Museum also focuses on his career before the Civil War, when he was a professor, and church and community leader.
This is one of the top things to do in Lexington if you're into Civil War history!
6. Visit the Japanese Tea Room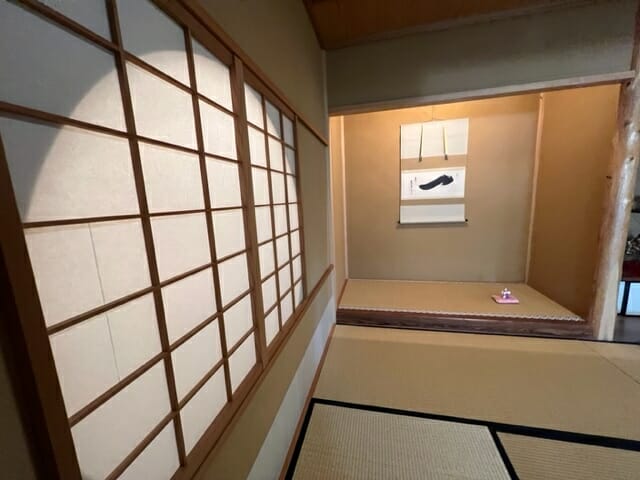 If you want to find one of the most unexpected things to do in Lexington Virginia, look no further than the Japanese Tea Room at Washington & Lee University!
Senshin'an is an authentic Tea Room, piece of art, and classroom all rolled into one.
Students come here to study Chanoyu (the Way of Tea), and Japanese culture.
There are often public demonstrations, so head straight to Senshin'an on your visit to Lexington.
Considered the jewel in the crown of the W&L museums, The Reeves Museum contains one the best collections of ceramics in the US.
Great for fans of Chinese and Japanese ceramics, the collection also has examples of European and American ceramics going back 4,000 years!
A very interesting visit, particularly if you're already at the W&L campus.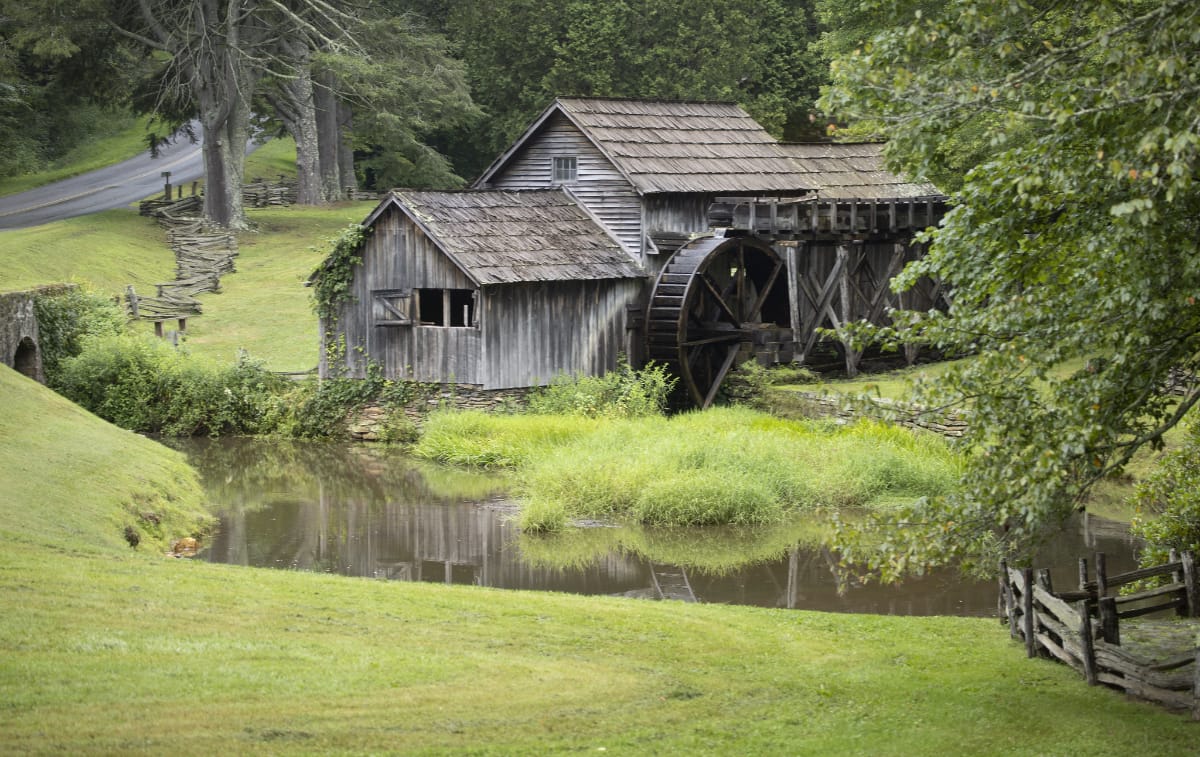 Anyone visiting Virginia, let alone Lexington, should take a drive along the Blue Ridge Parkway.
It runs for 469 miles, so feel free to only do a stretch!
The Parkway offers stunning views of the mountains, forests, and valleys of the Appalachians, and it's a popular route for anyone who loves the outdoors.
Check out the scenic overlooks and hiking trails along the way, or if you're visiting in the fall, just sit back and enjoy the stunning display of foliage.
9. Natural Bridge State Park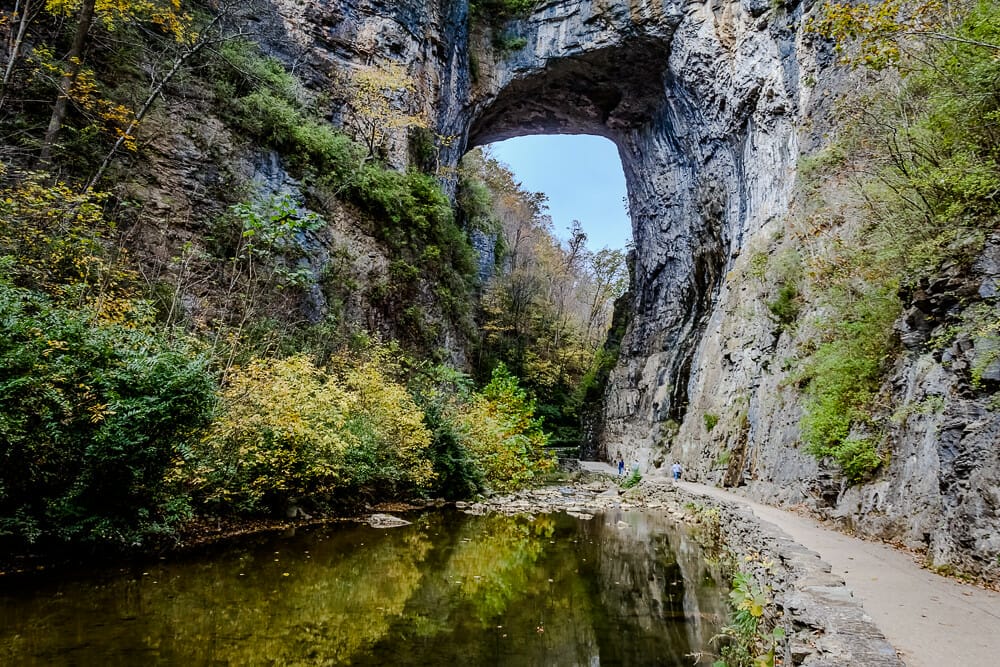 Though there are a lot of awesome things to see in Lexington, some attractions are worth traveling for.
The Natural Bridge State Park is one of them!
Take the 25-minute car ride and you'll find the astounding Natural Bridge, a 215-foot limestone arch spanning Cedar Creek.
The park itself offers several hiking trails, including the Cedar Creek Trail which spans the base of the Natural Bridge and goes along the creek.
There are also some very pretty waterfalls in the park – Lace Falls and Cedar Creek Falls.
Perfect picnicking spots!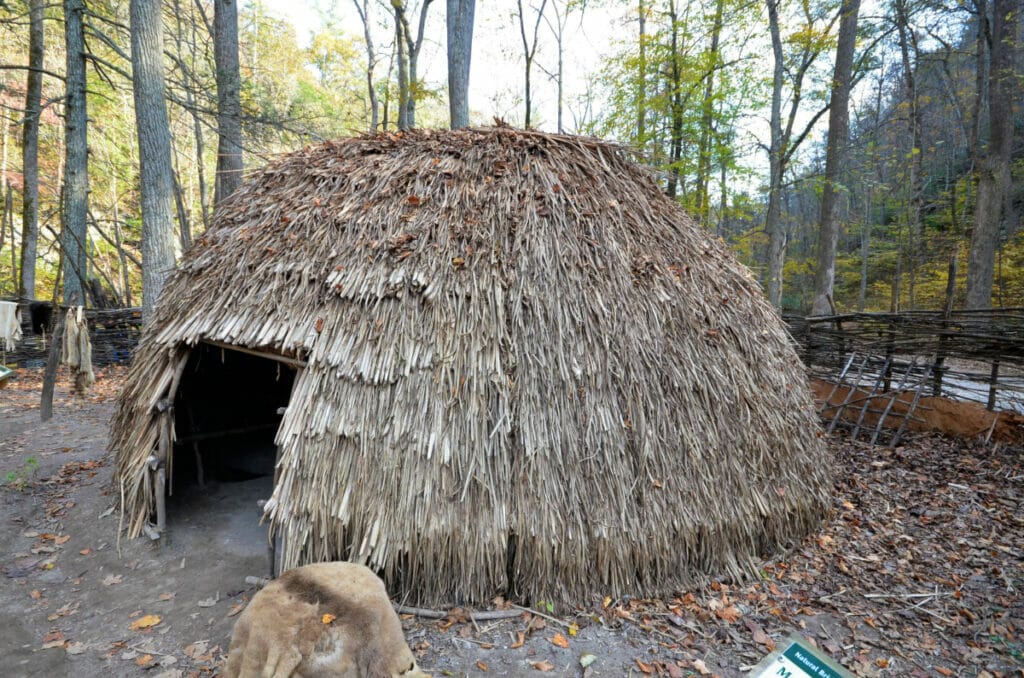 While you're at the Natural Bridge State Park, be sure to pay a visit to the Monacan Village.
The Monacan people were one of the most powerful tribes in the region, and a visit to the village is an enlightening and fascinating experience.
This living history museum will give you a glimpse into the culture and daily life of the Monacan people, who have inhabited the region for thousands of years.
You'll find several replica structures as well as demonstrations of traditional crafts and skills, such as basket weaving, beadwork, and flintknapping.
11. The Natural Bridge Caverns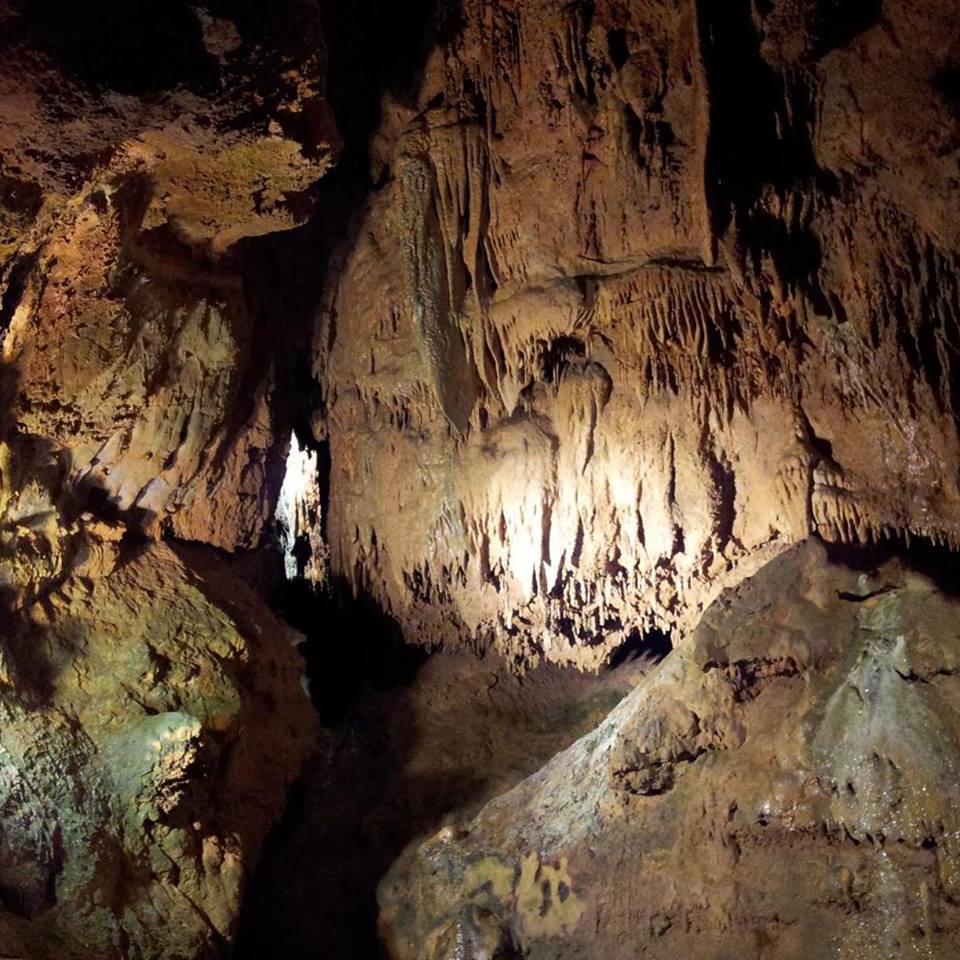 Another stop on your Lexington sightseeing excursion should definitely be the caverns at Natural Bridge.
There are a remarkable 34 stories of underground caverns to explore, which works out to 185 steps!
Wear hiking shoes for your trip – the ground is uneven and can be slippery.
Guided tours begin every hour and last for around 45 minutes.
You'll learn all about the geology and history of the caverns, plus get up close and personal with some pretty impressive rock formations!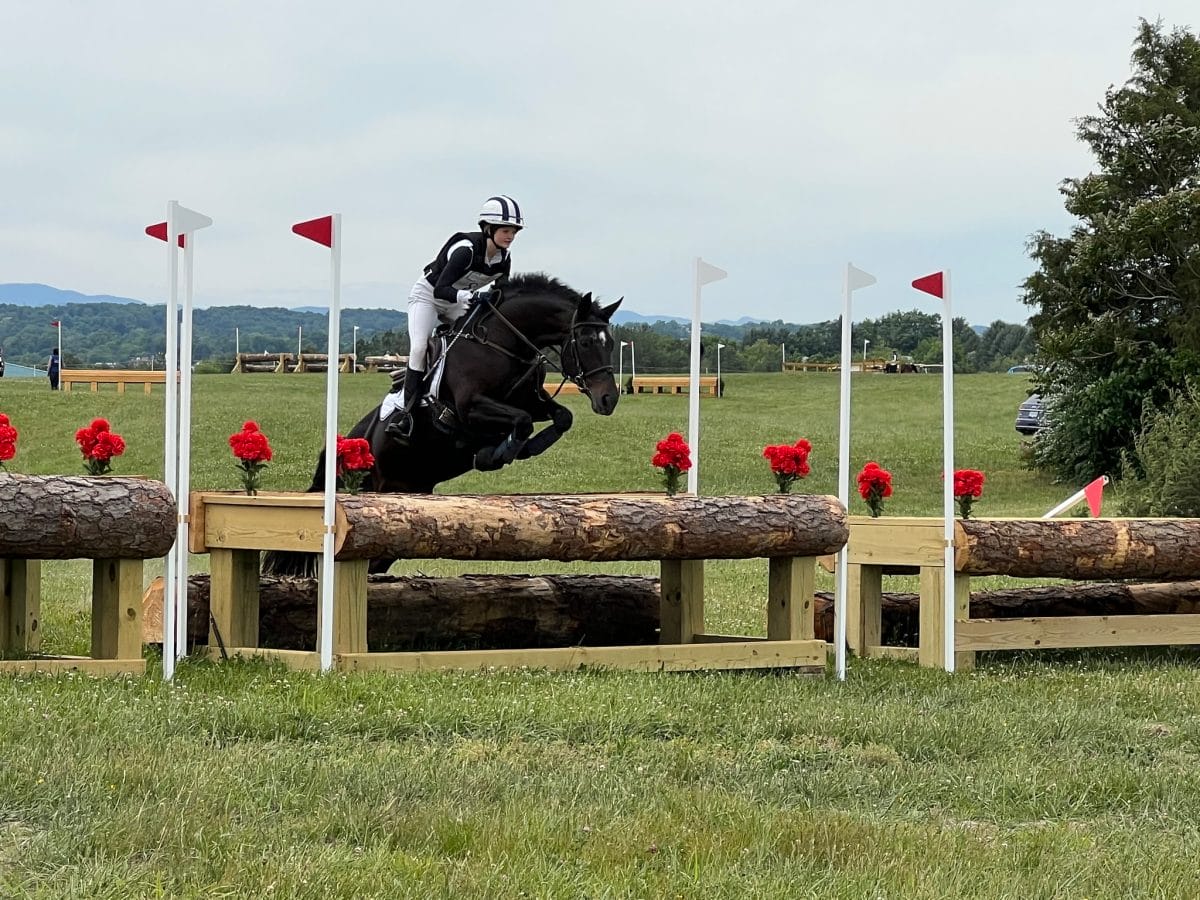 If you're in the Lexington area and you love horses, be sure to head to the Virginia Horse Center for some equine magic.
The huge facility aims to celebrate the bond between horse and mankind, and it's the perfect place for a spot of horsing around!
Before you visit, check the events calendar to see what they have on.
Events vary from dressage festivals to eventing, as well as community events such as farmers' markets and concerts.
13. Lexington Cemetery
It always feels strange putting an active cemetery on a list of Lexington attractions, but the Lexington Cemetery is a genuinely beautiful place in its own right.
If your trip is in Spring, the grounds are particularly worth a visit – the pink cherry blossom is a sight to behold!
As well as cherry, magnolia, and apple trees, there are tens of thousands of tulips and other spring flowers.
It's no wonder – the cemetery is a national arboretum!
The grounds are open daily.
You can book tours, but if you prefer to have a self-guided tour be sure to pick up a nature and tree guide from either the website or the cemetery office.
Oh, we do love a drive-in!
There's something about the mix of nostalgia, a great movie, and the smell of popcorn that hits all the right notes!
Hull's offers an authentic 1950s drive-in experience for the whole family. Pets are welcome too!
It's community owned and non-profit, which means you can do your bit for the Lexington community even while enjoying your delicious hotdogs and popcorn!
Open every weekend night from April through October, the movie screens at dusk.
You can expect the latest releases, as well as some special events sprinkled throughout the season!
15. Oak Grove Cemetery
Previously known as the Stonewall Jackson Memorial Cemetery, it's here you'll find the grave of Stonewall Jackson and his memorial.
It's an interesting visit for people who are fascinated by the American Civil War, though it remains a source of controversy – as shown by the renaming in 2020.
Pick up a map at the Lexington Visitors Center and explore the cemetery – parts of it date back to 1789!
You can even book a ghost tour if you fancy getting spooked!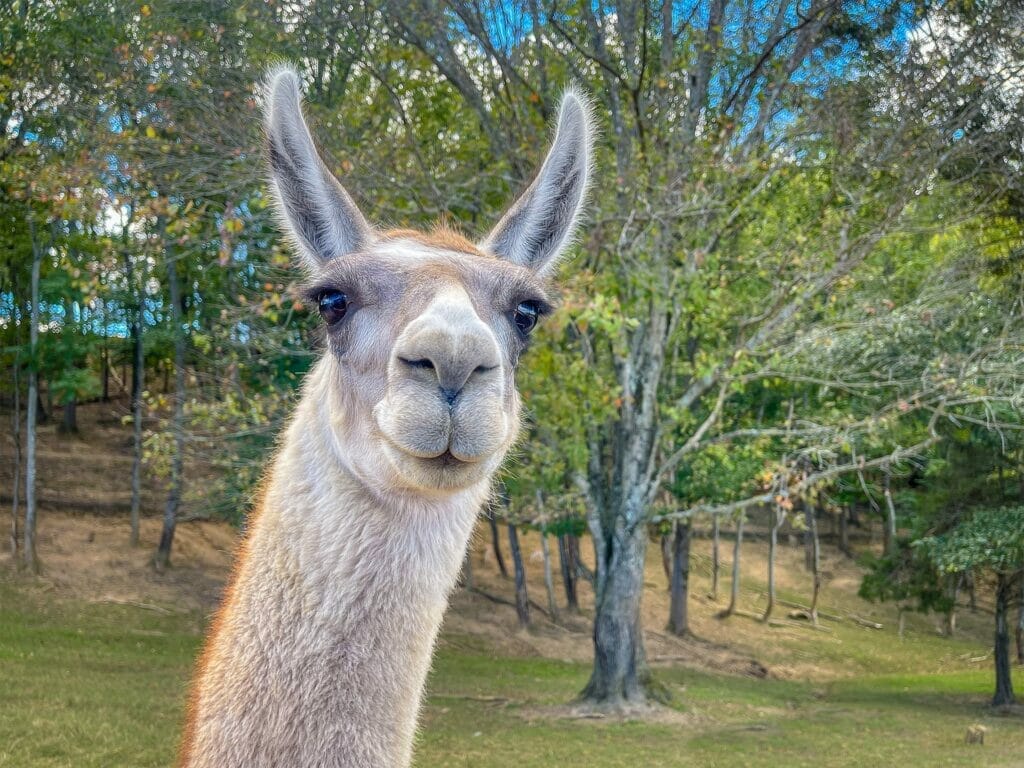 Head out of town to the state's only drive-through zoo!
This is the perfect place to visit with your family.
Older kids – and adults – will love seeing the animals roaming around the 180-acre park.
Then there's the Village Walkabout, where you can pet and feed goats, llamas, pot-bellied pigs, and baby animals!
A sure-fire hit with toddlers and younger kids. (Who are we kidding, it's not just kids who love to pet something cuddly!)
There are so many animals to see, including tigers, cheetahs, camels, zebras, reptiles, ostrich, and monkeys!
This is one of the best things to do in Lexington, Virginia.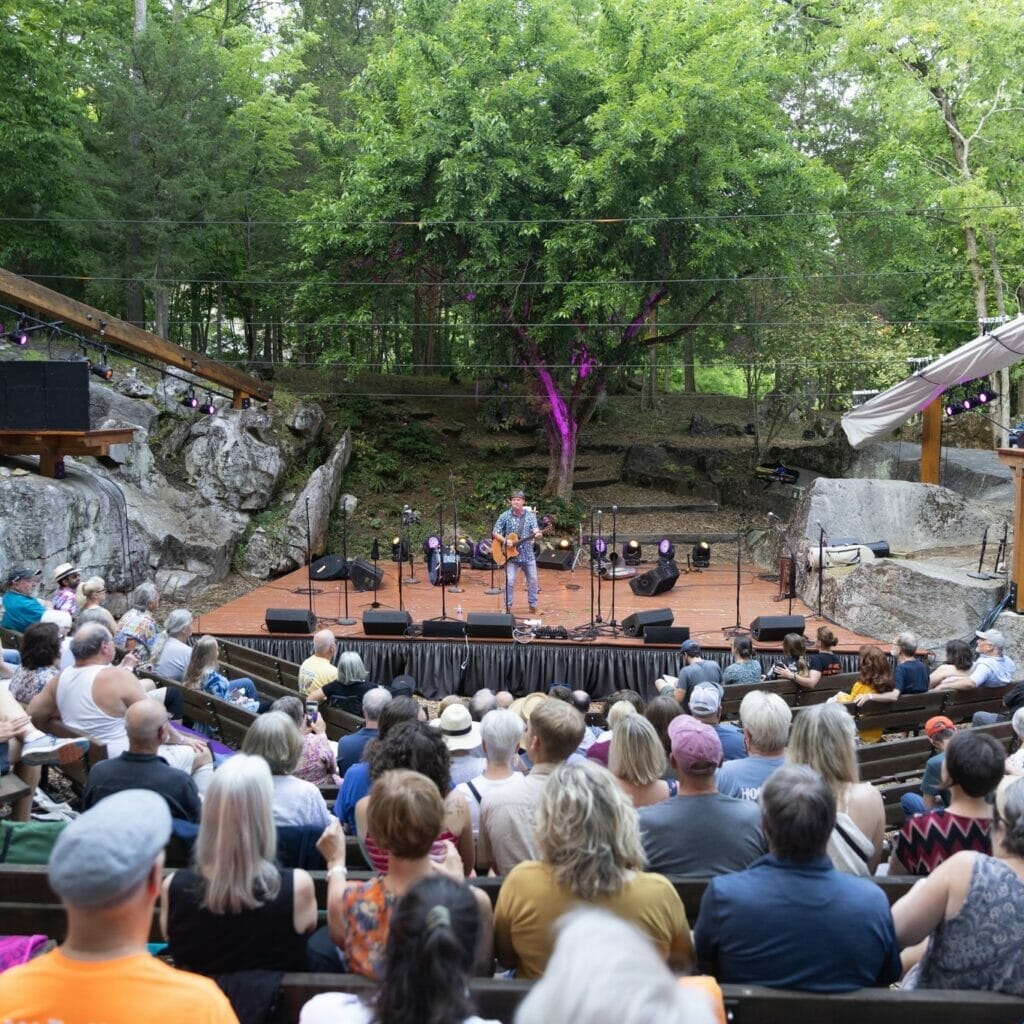 Visiting in the summer?
Head to Lime Kiln Theater for an outdoor musical experience you'll never forget.
As far as Lexington activities go, this is pretty unique – you won't find another outdoor venue quite like this!
Their summer season sells out fast, so make sure you check the website for the listings and book up ahead of time.
Ahead of the concert, you can arrive two hours before the start to enjoy to food trucks and a real 'tailgate' vibe.
Then sit back and let the music take you!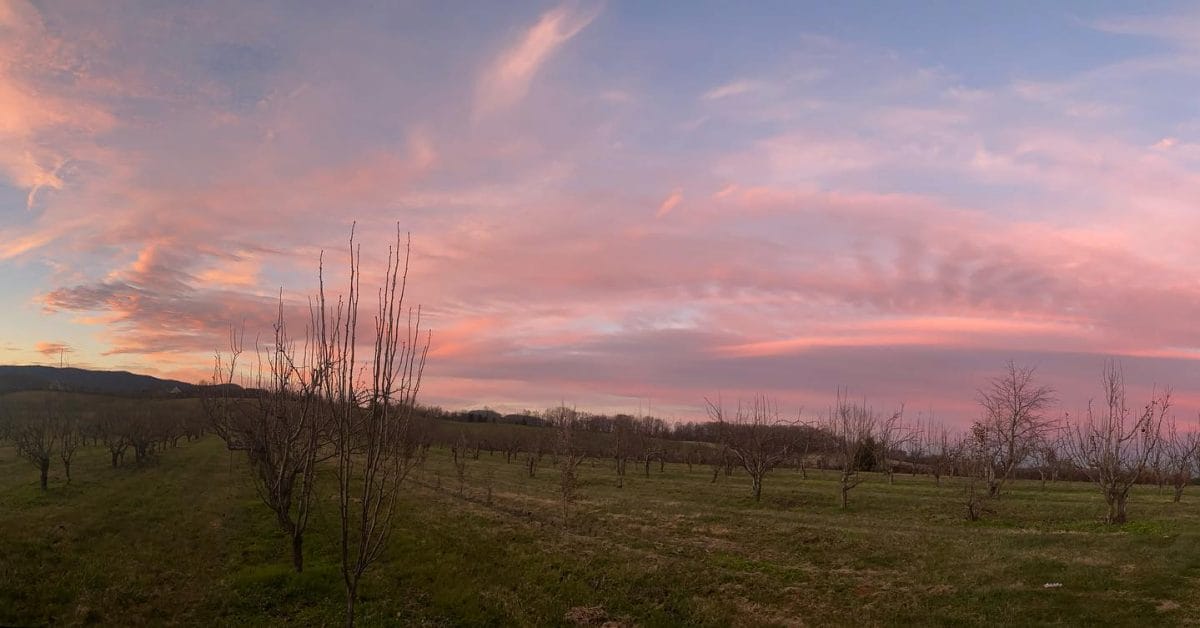 Right between Lexington and Natural Bridge is the picturesque farm, Virginia Gold Orchard.
Head to the orchard for the self-proclaimed "best fruit on earth".
Having not tried all the fruit on earth, we can't verify this for sure, but you can certainly get some extremely special fruit right there!
The orchard is known for its Asian Pears, but make sure you sample the peaches, plums, and nectarines too.
Or if you visit in Fall, you can find apples and pumpkins.
This is a great place for gifts too – from wildflower honey to Asian Pear Butter, stock up your pantry with Virginian-grown presents.
The river on the outskirts of Lexington offers a multitude of activities!
Whether you like fishing, kayaking, swimming, or even rock climbing, you'll find something to entertain you on this beautiful river.
The Goshen Pass is a great place to start!
Head there for some sunbathing on the large rocks, or hire a kayak and take the river.
Not for the faint of heart, the swing bridge over the river on the hiking trail will give you all the thrills you could want without actually getting in the water!
Or rent an inner tube and take a tranquil float down the river!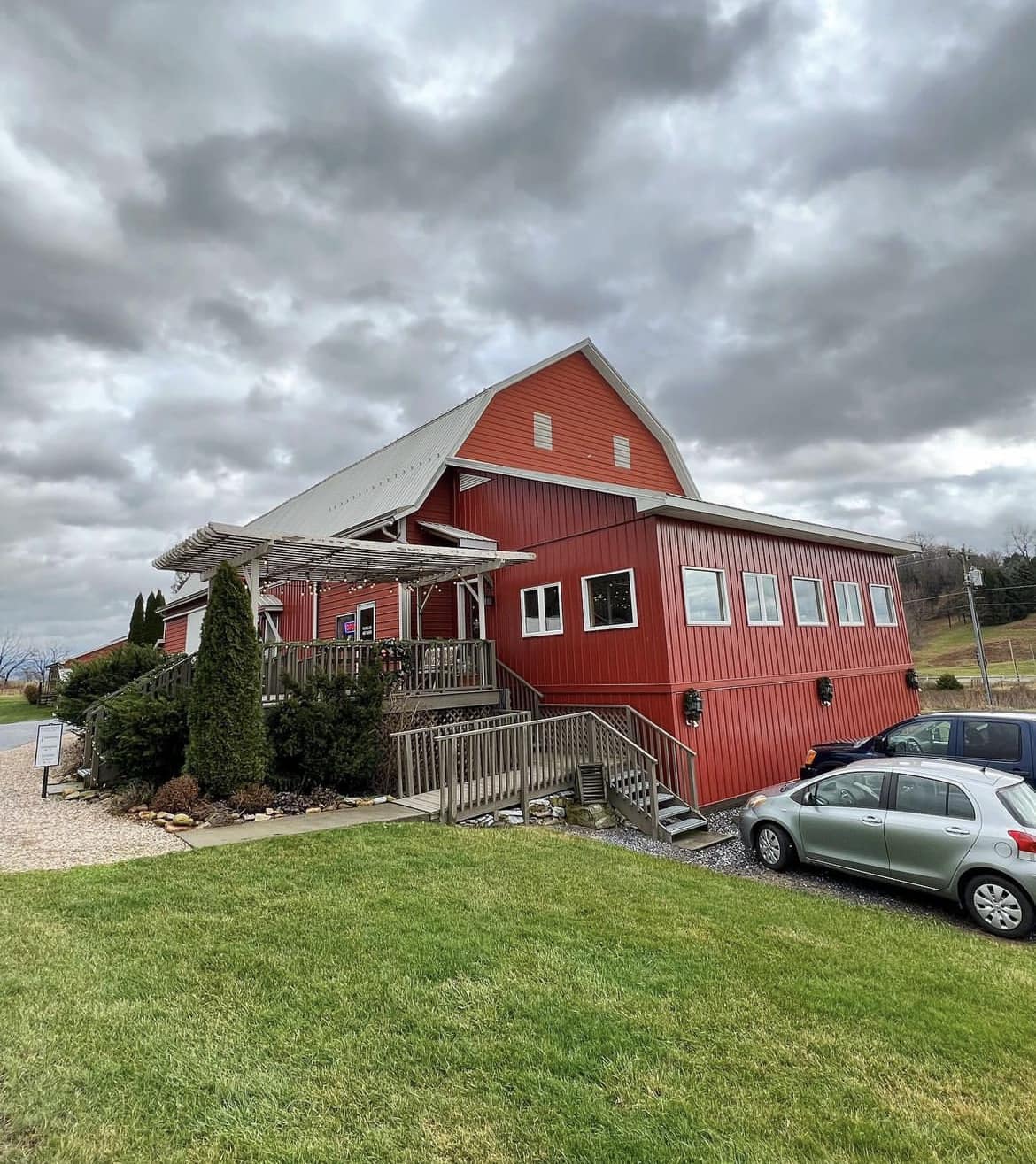 This award-winning vineyard is one of the top things to do in Lexington, or just outside it anyway!
The family-owned and run vineyard and brewery is in the stunning surroundings of Rockbridge County, and it is not to be missed.
You can visit pretty much any day of the year for wine tastings, tours, events, and festivals.
Oh, the festivals!
Definitely make sure you visit if there's a festival on – with food, live music, shopping, and, of course, wine, they are a must-visit local attraction!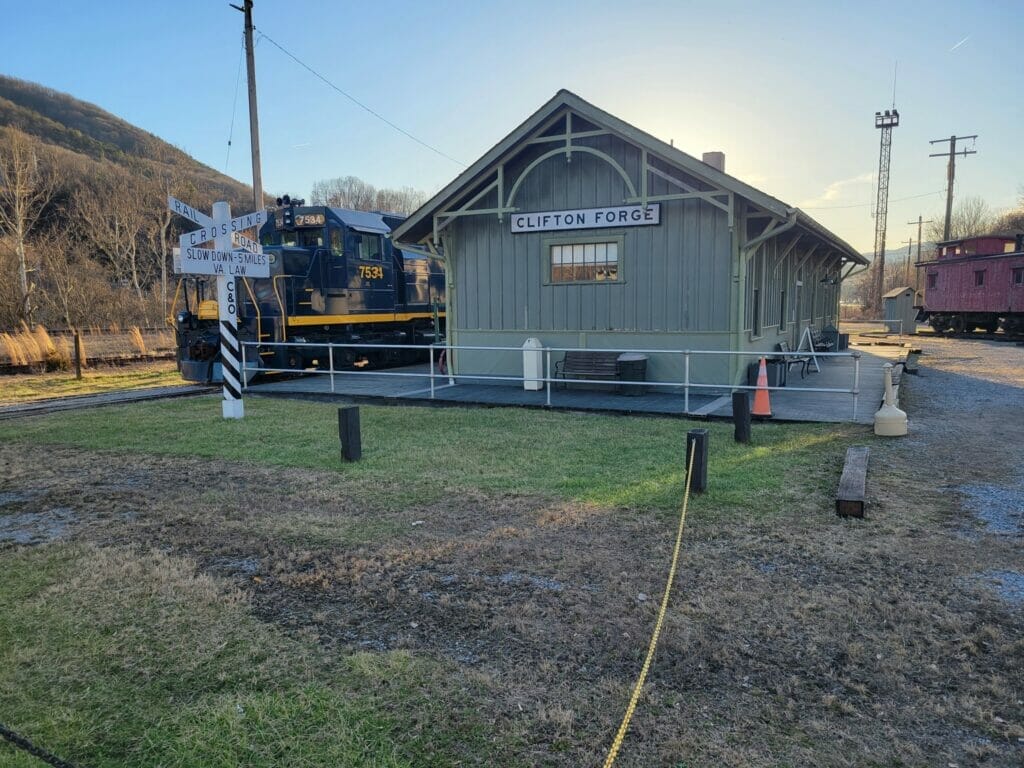 This may be cheating a bit as this is actually in Clifton Forge, but we can't resist a bit of railway nostalgia!
Great for train enthusiasts of all ages, this heritage center celebrates the C&O Railway.
The center has several interactive exhibits, as well as amazing examples of trains and memorabilia.
Step on board for a fun day out!
If you're interested in the transport history of Virginia, then be sure to pay a visit to Miller's House Museum.
It celebrates the industrial and transportation history of the Lexington area – roads, river, and rails, it covers them all!
Visit the house, built in the early 1800s, to find out about the once-thriving area of Jordan's Point.
There was originally a forge, furnace, and a covered toll bridge over the Maury River, all of which helped the migration along the Great Wagon Road.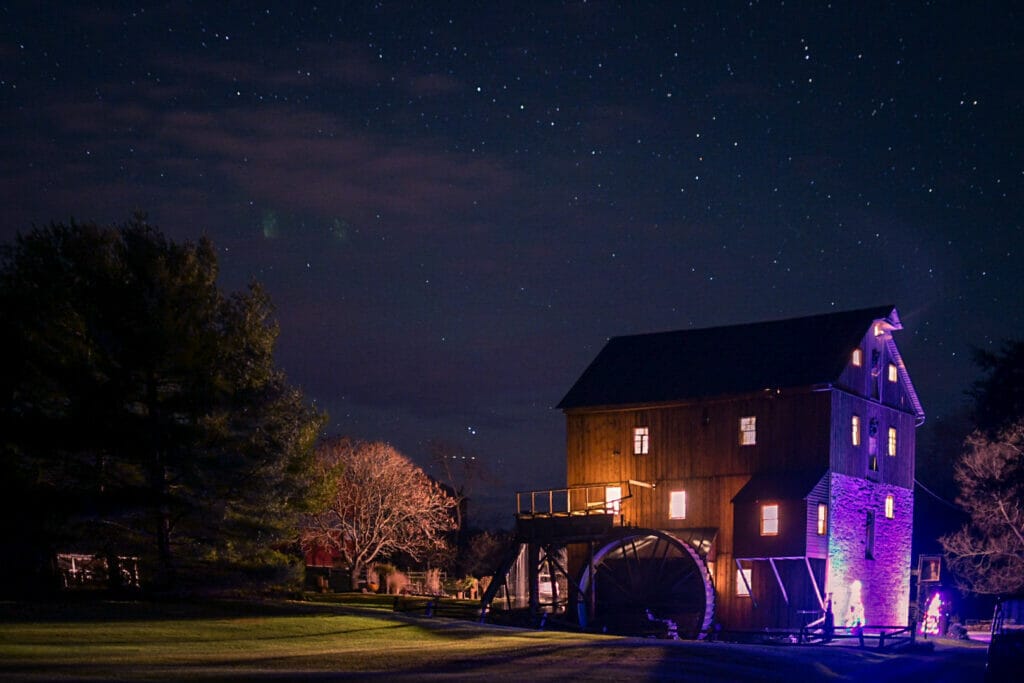 A popular day trip from Lexington is Wade's Mill, the oldest operational grist mill in the state.
It's a real treasure of Rockbridge County, and you'll find flours, meals, and grits milled here in stores and restaurants all through the area.
If you've eaten at a local restaurant, chances are you've tasted some Wade's Mill produce!
Bring a picnic and enjoy the gardens surrounding the mill before visiting the museum.
Head to the mill and meet the Miller, who'll tell you all about the mill's heritage and how it works!
24. Take a historic carriage ride
It might have become clear by now that Lexington is an amazing place to come if you want to learn about history.
And what better way to get immersed in the past than to learn about it in a horse-drawn carriage!
You'll get a fully narrated tour of many historic places of interest, including the Stonewall Jackson House, Lee's Tomb, Washington and Lee University, the VMI, the Lee House, Stonewall Jackson's Tomb, and historic downtown!
25. Hire a bike
Lexington is a great place to explore by bike.
You can of course bring your own, but there are also plenty of hire shops in town if you want to rent one for a day or even the whole of your trip!
The town visitor's center has details of all of the routes, both on and off-road, suitable for all abilities.
We'd recommend biking through the charming downtown area.
If you fancy seeing some scenery without leaving town, head to the Chessie trail.
It runs along the Maury River and is perfect if you aren't used to biking regularly – like us!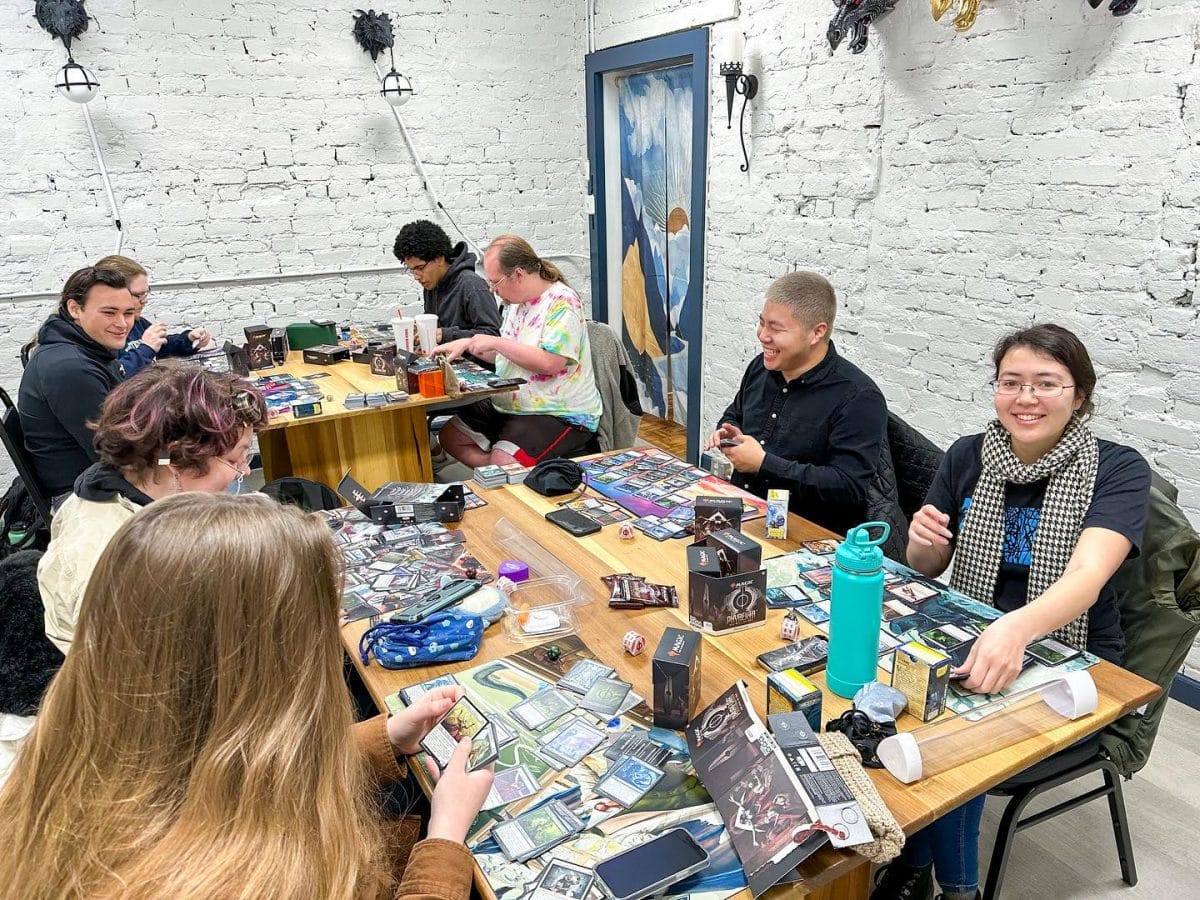 So what if you've arrived in Lexington with the family and it's pouring rain?
Don't panic!
Head to Just Games, and you'll find the perfect place for a rainy day. (Or any day really – if you want fun things to do in Lexington, you've come to the right place!)
Just Games stocks every board game you can imagine.
Traditional games such as chess sit alongside cult classics like Magic the Gathering.
Kids will love their Pokémon offerings, and you can reconnect with your inner geek with Dungeons and Dragons!
Over the summer, Just Games run Board Game Summer Camps for different abilities.
Great news for kids who love to game! (And parents who want to cut their screen time…!)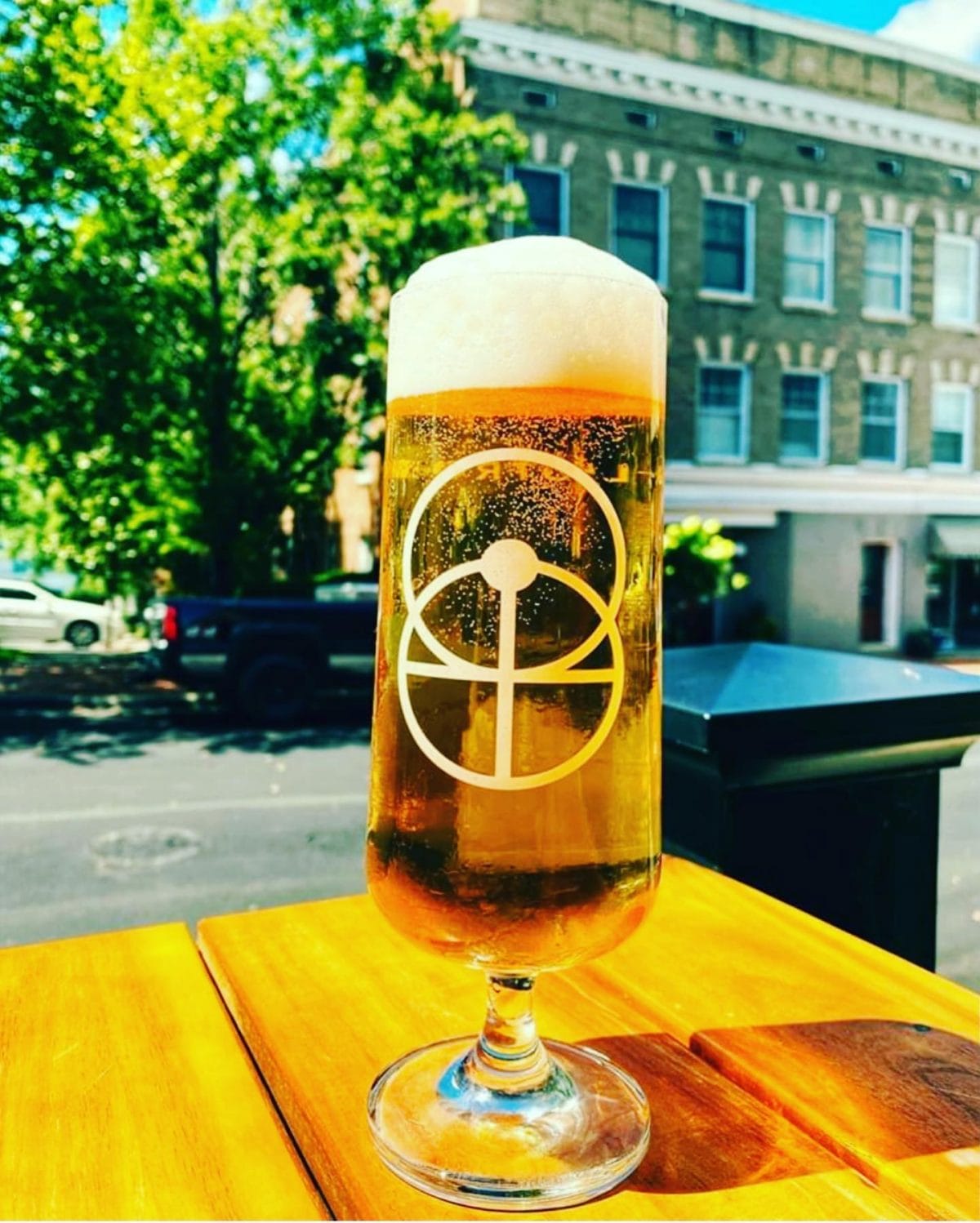 Head to Heliotrope for some delicious local beers and excellent pizza!
The brewery is a majority woman-owned business, with a major focus on community and inclusivity.
You'll find this reflected in the ethos of their brews and kitchen – everything is as locally sourced as possible, from the barley to the ingredients for the pizza!
Everyone is welcome in the taproom, where communal tables are set beside the open kitchen.
Bottom's Up and Bon Appetit!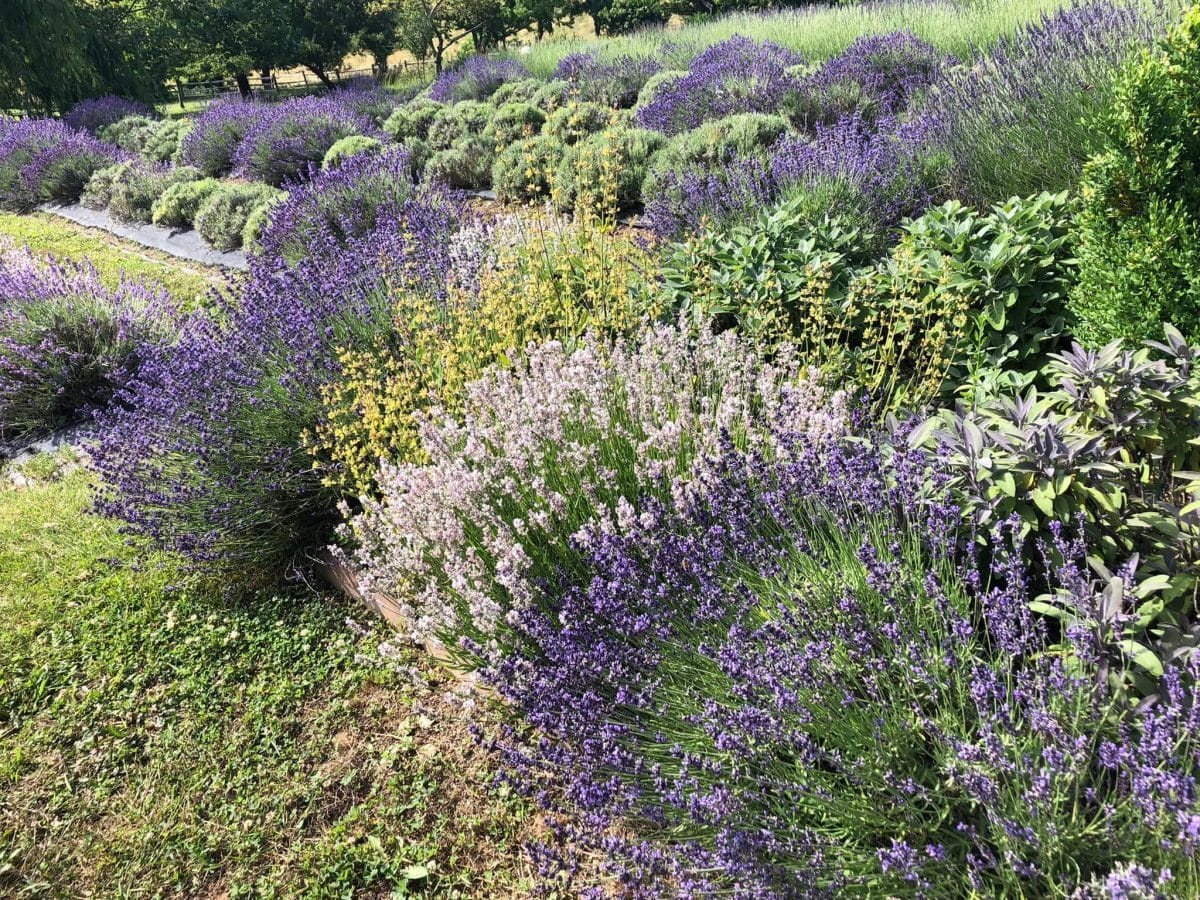 You can find Tantivy Farm and its amazing lavender fields along the road from Lexington, near Fairfield.
Open on weekends, you can buy lavender plants and soaps, as well as attend workshops on how to grow lavender.
Who wouldn't love a spot of tranquility in their yard!
While you're there, walk the beautiful forest trail to see the farm's waterfall (bring a picnic to enjoy when you get there).
There are also some cute farm animals to pet.
Oh and don't forget to try the lavender ice cream!
Duke's is one of the top things to do in Lexington if you love antiquing!
With over 150 dealers in one space, you can take your pick from antiques, furniture, vintage items, and décor – there really is something for everyone.
This is a real emporium of wonders so head down, take a browse, and see if anything grabs your eye!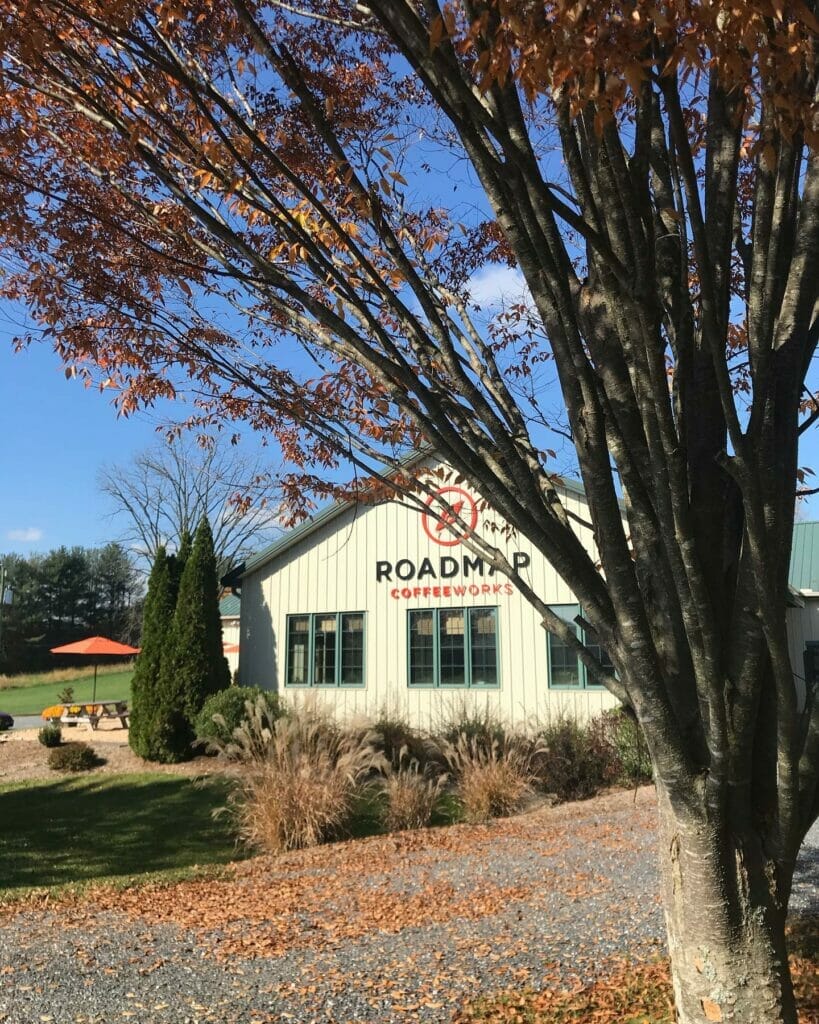 Now, Lexington may not be on the world's or even the USA's map for great coffee, but Roadmap is doing its best to change that!
The coffee here is award-winning, bagging gongs and accolades for years. What's the appeal?
The flavor!
The roastery is open Monday to Friday, so head there for your morning java!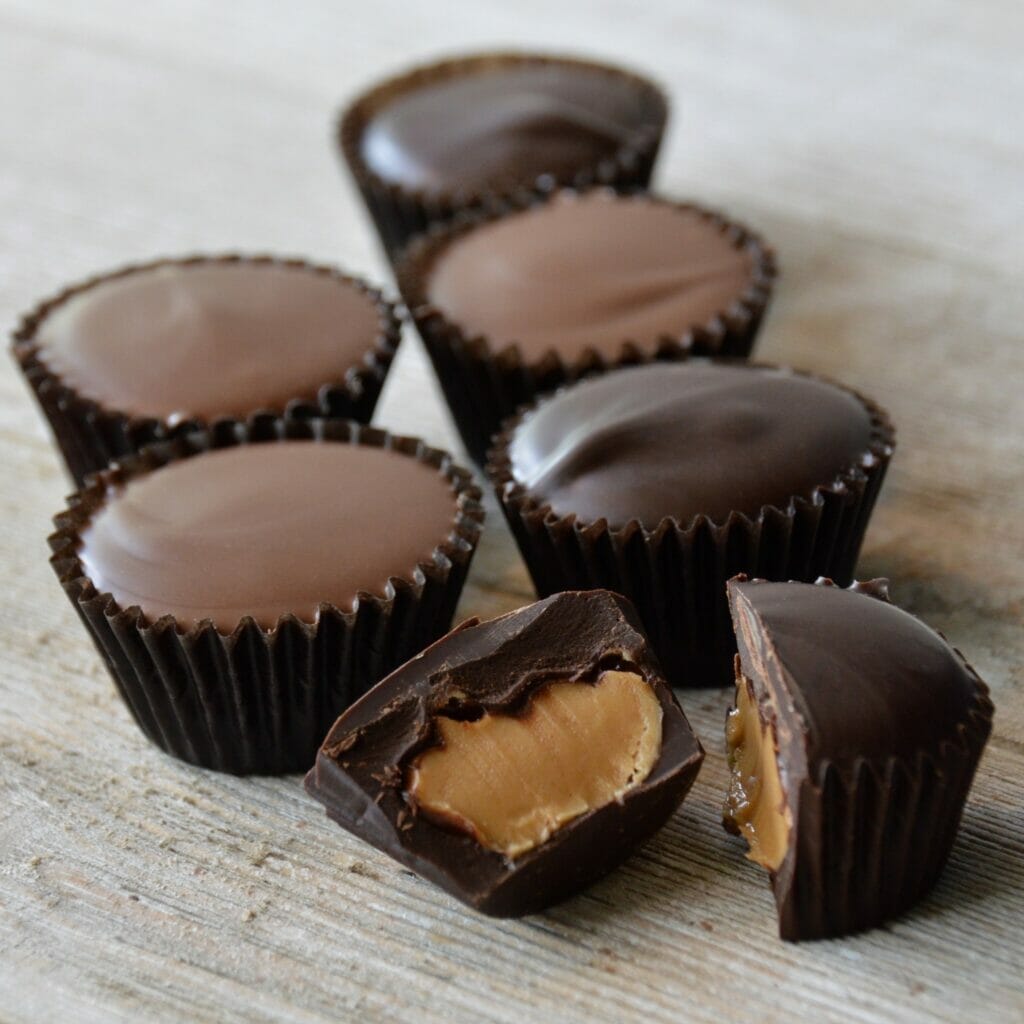 Some people say that coffee and chocolate go hand in hand, and we will happily add our voice to that – particularly when the chocolate is as good as this!
In fact, the chocolates from Cocoa Mill aren't just good, they're award-winning!
From classic truffles to chocolate-dipped apricots, they have something for every palate.
We'll take one of everything, please!
Get the All-American Travel Secrets!
Don't miss out on America's hidden gems!