Whether you're in the mood for family-friendly Italian fare or you want a restaurant that will really 'wow' your date, check out my master list of the best restaurants in Columbus, Ohio to make sure you're finding the best places to eat in this thriving city.
As a frequent visitor to Columbus, I know the importance of spending your hard earned money at restaurants that are actually going to deliver a great plate of food and friendly service, and I've included my favorites below – in no particular order!
1. Milestone 229
One of the best places to eat in Columbus is Milestone 229.
Dubbed "The Jewel of the Scioto Mile," it's a beautiful place to enjoy a meal while overlooking the fountains.
They serve upscale dishes, including appetizers and pizza.
Visit during happy hour to get a good deal!
All their ingredients are sustainably sourced in an effort to make a difference while feeding the people of Columbus. 
Whenever you're spending an evening downtown, consider making dinner at Milestone 229 a part of your plan!
2. The Pearl
The Pearl is one of the best restaurants in Columbus.
The dining room has a retro yet upscale vibe.
It feels as though you're walking into a previous century, but with the modern conveniences you know and love.
While it's a fairly classy restaurant, the prices are quite reasonable.
It's easy to eat here without spending as much as you would at a comparable restaurant! 
Choose from a variety of gourmet dishes to ensure that you're eating one of the most delicious meals ever.
You can't go wrong with anything on the menu.
3. The Guild House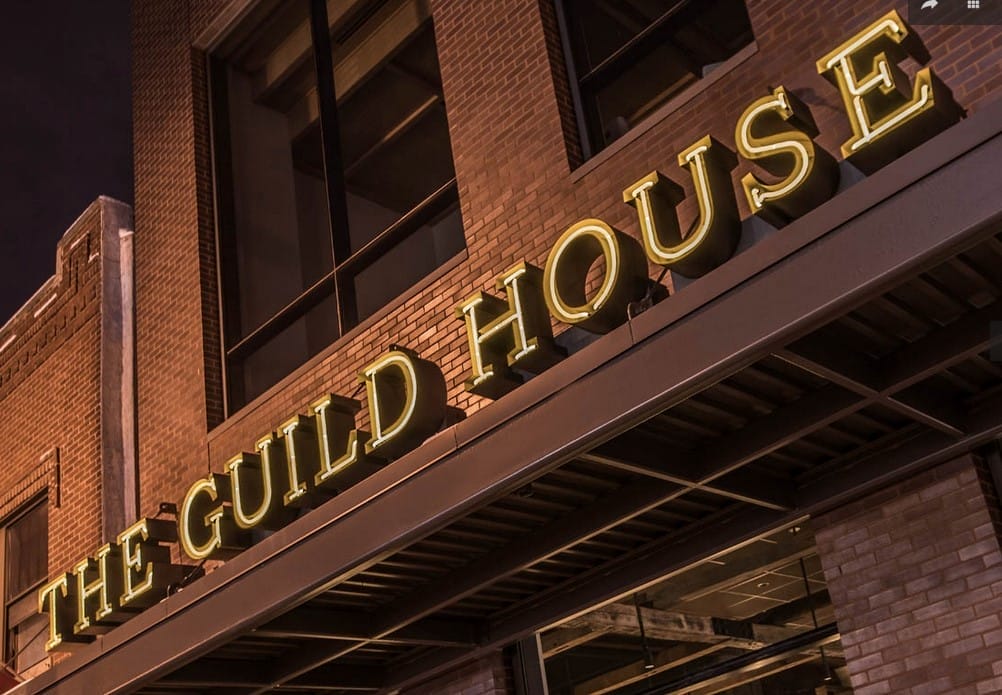 For the best food in Columbus, visit The Guild House.
This artisan eatery serves breakfast, lunch, and dinner.
They use local ingredients to prepare seasonal foods. 
However, the inspiration for the food comes from all around the world!
When you order a drink, you can choose from an imported wine or a cocktail made with fresh-squeezed fruit juice.
The team at this restaurant really wants you to have the best experience!
4. Hofbräuhaus Columbus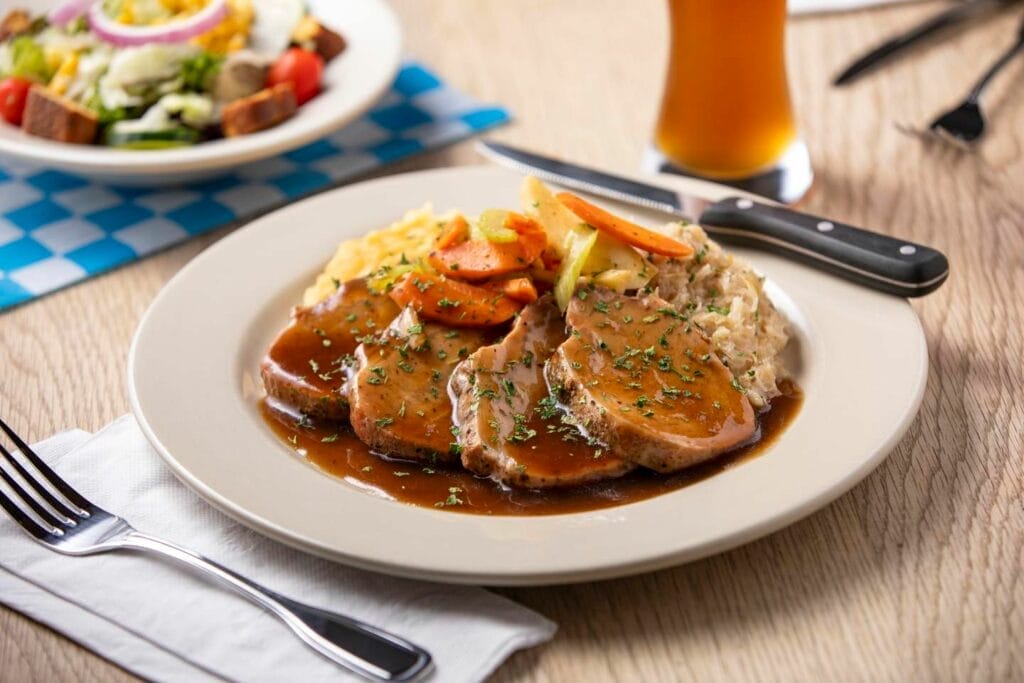 With 3 US locations, Hofbräuhaus Columbus is modeled after the Munich Beer Hall.
Enjoy a fresh keg of Bavarian beer each month.
The German beer will pair well with the authentic Bavarian foods offered at this restaurant.
They also have vegetarian and gluten-free menus so they can be inclusive of many different diets.
While they have several authentic dishes, they do have a few "Americanized" options.
This is perfect if you're eating with someone who doesn't love German food as much as you do!
Enjoy happy hour, weekend brunch, and live music throughout the month.
5. Marcella's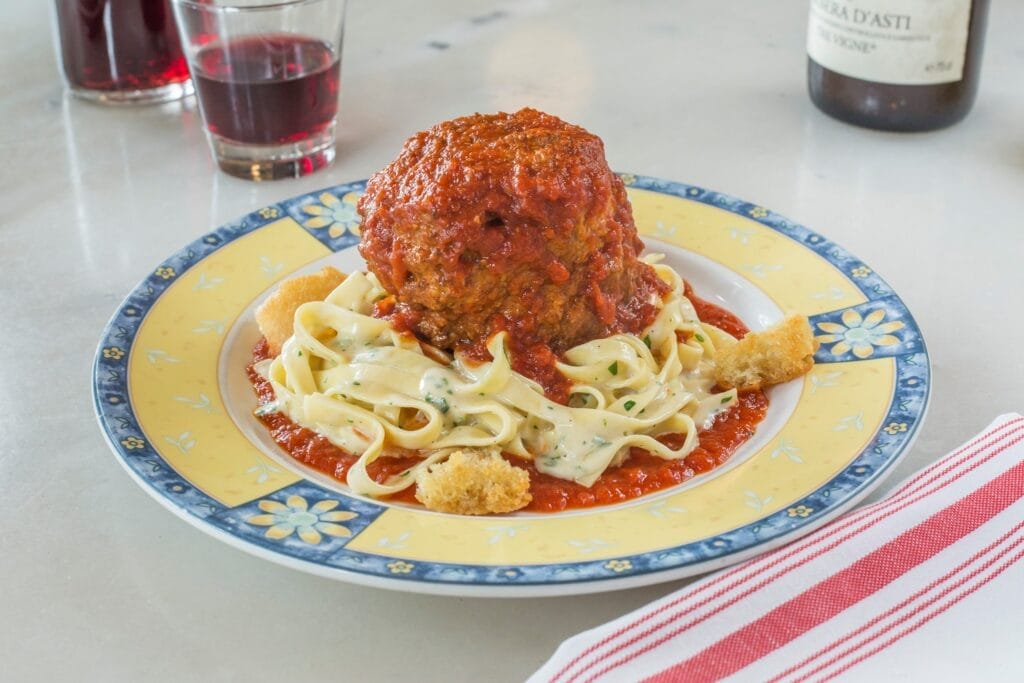 Marcella's is one of the top restaurants in Columbus.
They actually have two locations in Columbus to keep up with the demand!
This Italian cafe keeps things simple, but that doesn't mean their food is boring.
In fact, everything is absolutely delicious.
And if you visit during happy hour, you can save on a lot of their foods and drinks.
You might want to save room for dessert.
In addition to yummy desserts, they also have a variety of dessert drinks. This is such a fun way to end your meal!
6. Barcelona Restaurant and Bar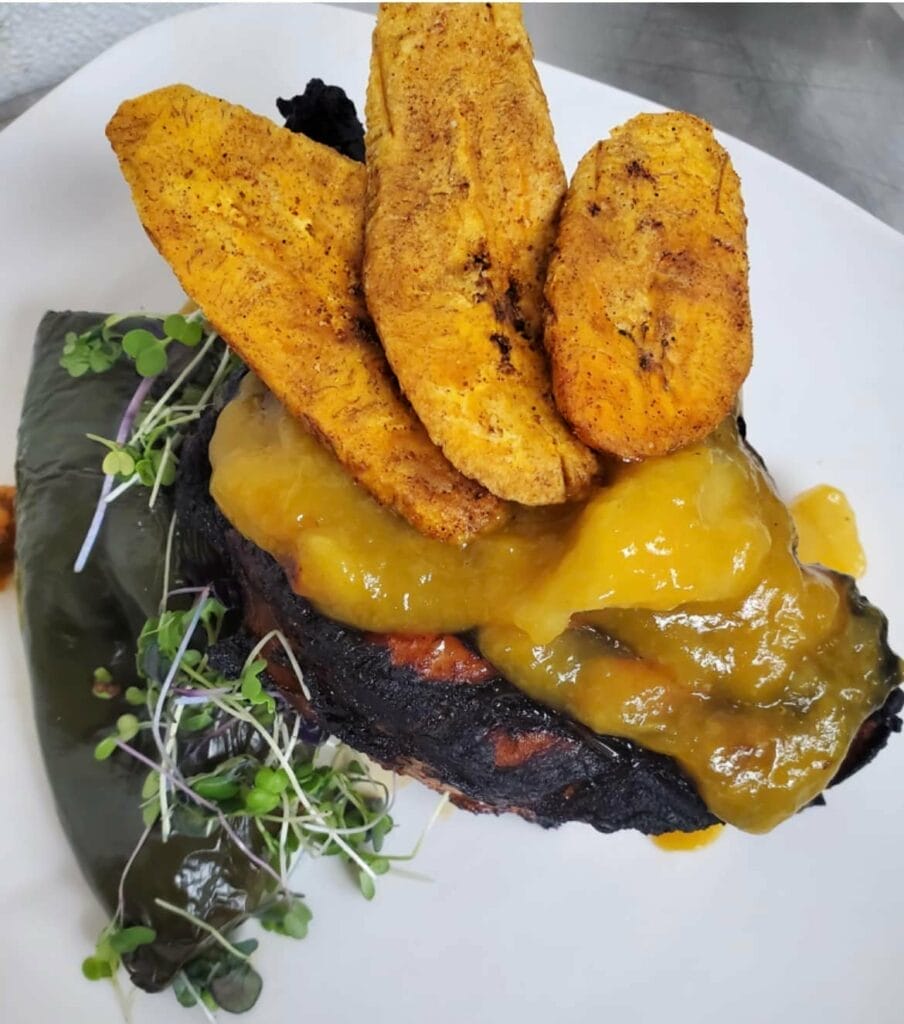 Barcelona Restaurant and Bar is one of Columbus's best restaurants by far.
Established in 1996, this restaurant has become a Columbus staple.
Enjoy the beautiful greenery decorating the outdoor and indoor dining areas.
Explore the menu that is full of authentic Spanish dishes.
Whether you want to try paella, gazpacho, or something you've never heard of, you'll be glad you ordered it!
This enjoyable restaurant experience will make you feel as though you're visiting Spain without leaving Ohio.
7. Lindey's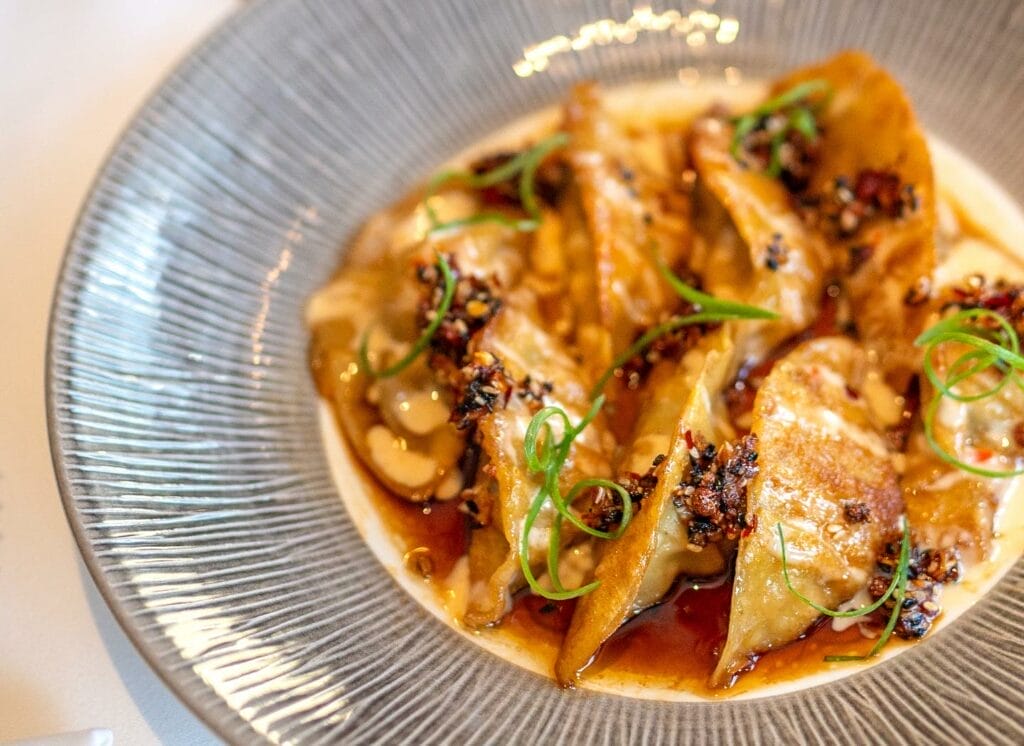 Started in 1981 by a single mother, Lindey's has since become a Columbus icon.
Her children went on to become successful restaurateurs as they followed her lead.
The secret to her success?
She cares about the people eating in her restaurant.
This restaurant feels as though it belongs in NYC.
That's part of its appeal to guests. They serve simple yet upscale dishes that will make you want to return!
8. Brassica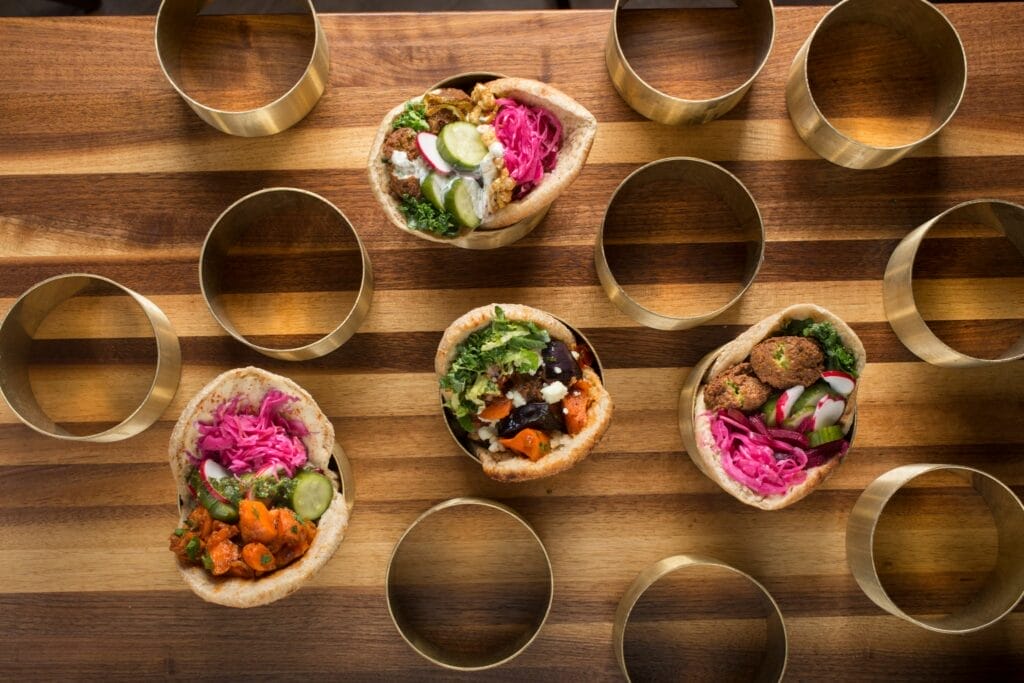 If you're in the mood for a pita sandwich and a beer on tap, visit Brassica.
The ingredients here are nutritious, organic, and healthy when possible. They source only the best ingredients they can find!
The sustainable and organic Lebanese foods are also beautiful.
Guests here find it easy to "eat the rainbow" because the kitchen staff adds colorful produce to many of their dishes!
With a trendy interior, Brassica is still fairly cozy.
You'll feel comfortable here as you catch up with your friends over Mediterranean food.
9. The Refectory Restaurant
The Refectory Restaurant is a popular French restaurant in Columbus.
It's located in an old church building with stained glass windows and gorgeous ceilings.
This restaurant is definitely a bucket list item for many Columbus locals.
This upscale restaurant has food that is pretty enough for social media.
They even have vegetarian options if you prefer not to eat meat!
They occasionally have live music, which adds to the ambiance. This is a great place for a celebratory dinner or a romantic date.
10. Forno Kitchen + Bar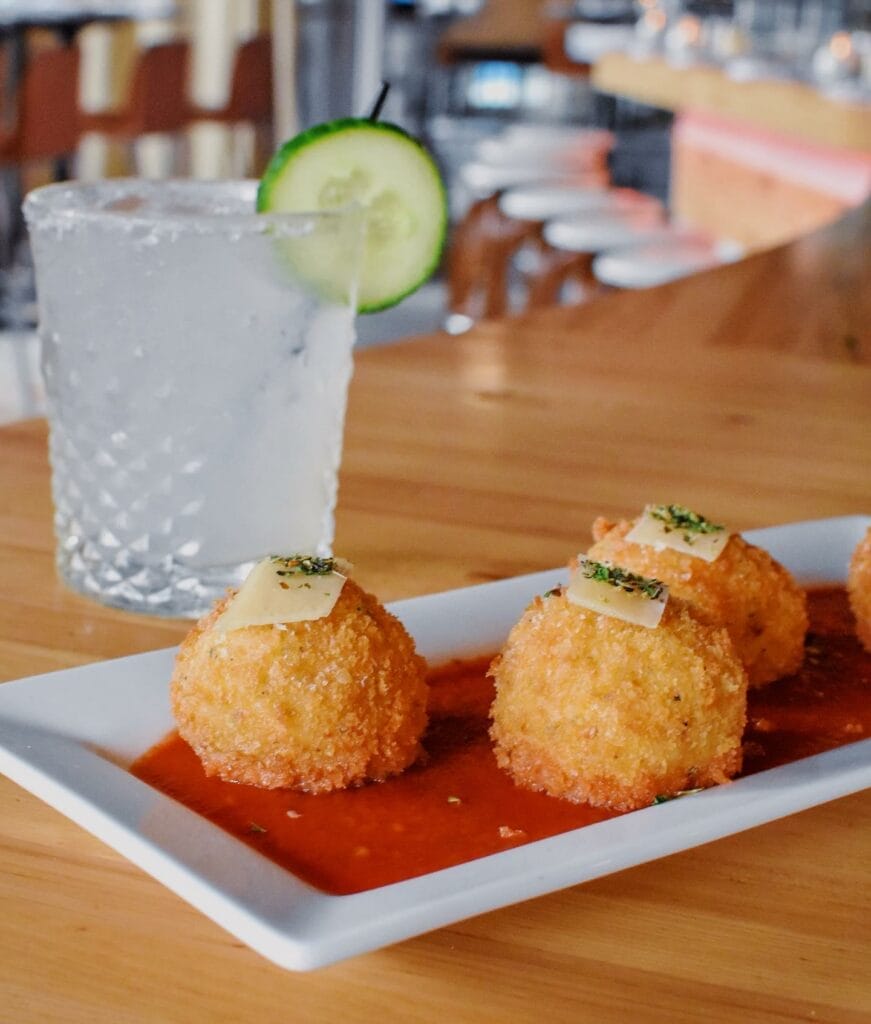 This modern restaurant has such a cool and unique vibe.
It's hard to explain, but it's part of why people love Forno Kitchen + Bar.
You can eat here for lunch, brunch, and dinner.
Visit during happy hour to get deals on some of their best food and drink items!
With modern American food, everything on the menu is delicious and exciting.
You'll notice that each item has a special twist that makes it stand above the competition!
11. Schmidt's Sausage Haus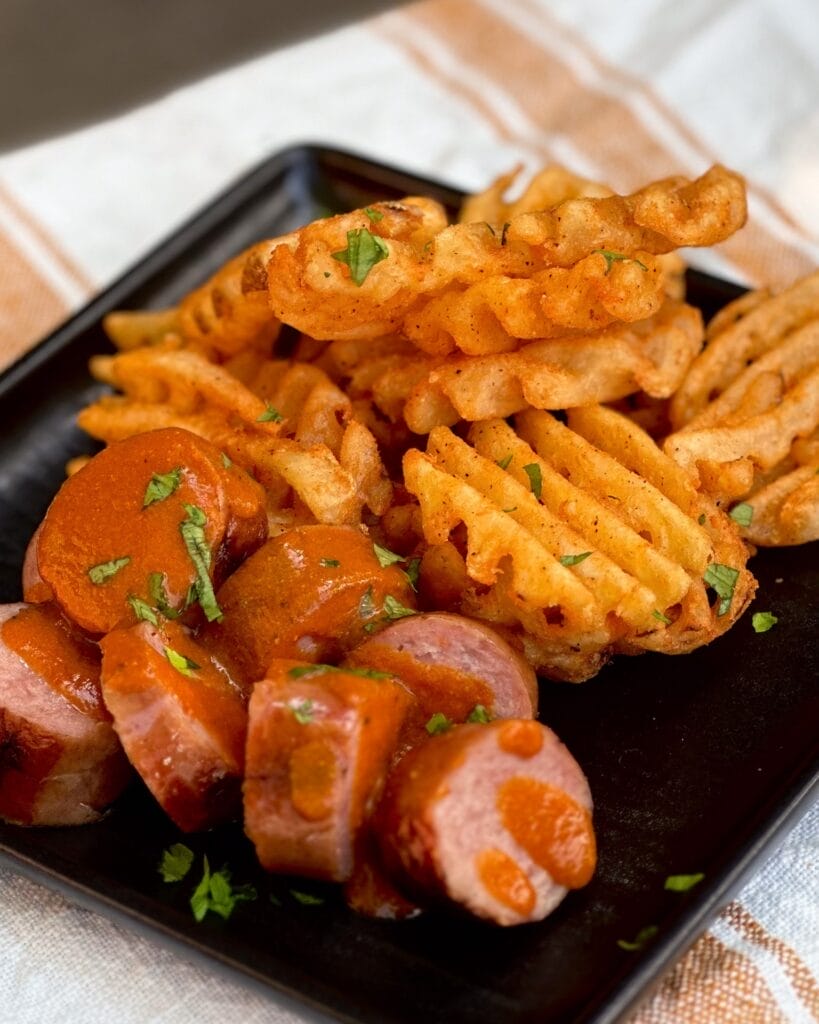 Open since 1967, Schmidt's Sausage Haus is a Columbus icon.
This landmark restaurant has over 10,000 reviews.
This is because they've served so many happy customers over the decades!
Located in the old German Village, Schmidt's has always been a fan favorite.
They've been featured on TV several times, including on Man V. Food. It's also a great place to catch live German music.
Their menu has a mixture of popular German and American favorites so everyone will find something to enjoy here!
12. Jeff Ruby's Steakhouse, Columbus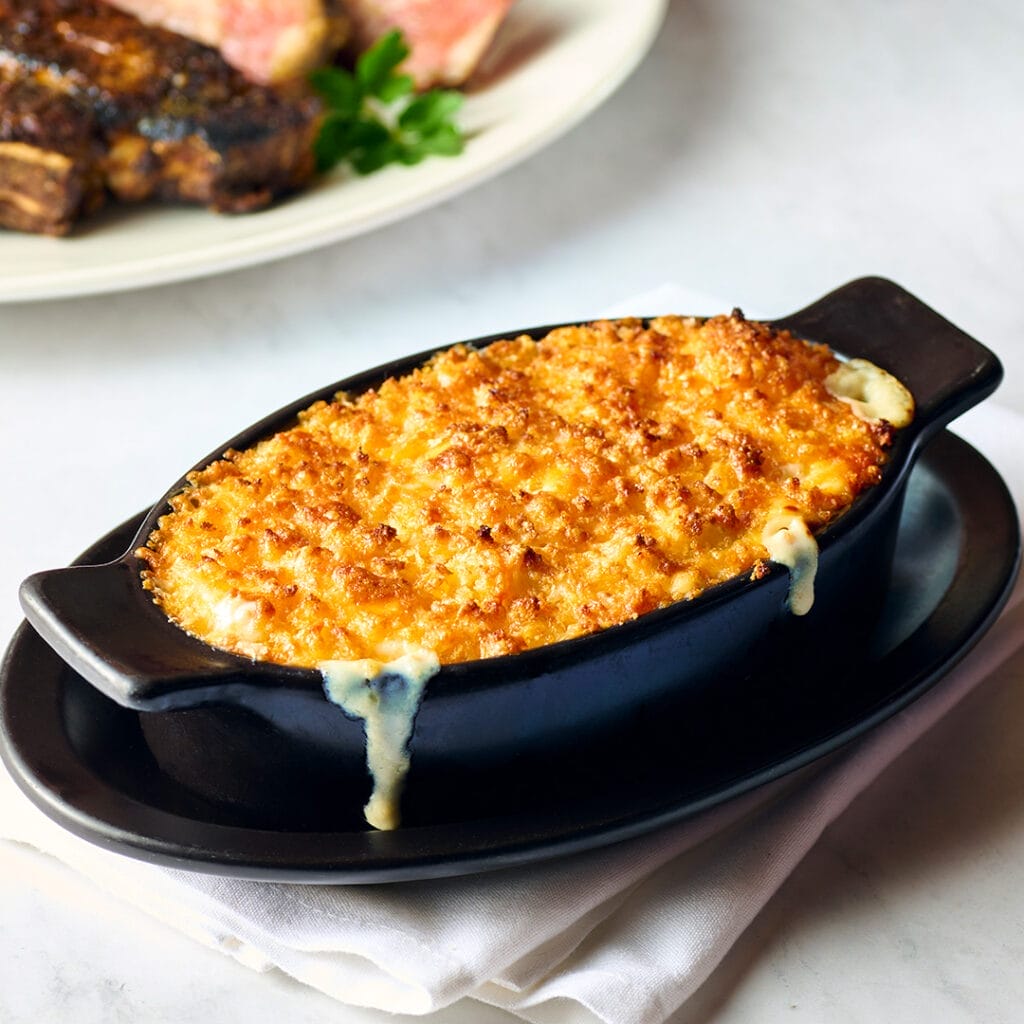 With locations in five cities, Jeff Ruby's Steakhouse is still a pretty small chain with some major growth potential.
When you walk into this art-deco-inspired restaurant, you'll immediately feel as though you've traveled back in time.
The glitzy restaurant hosts live entertainment so you can truly enjoy a night out!
If you love the food, order a meal kit so you can cook it at home.
Jeff Ruby is an individual that many culinary enthusiasts admire.
By visiting one of his restaurants, you'll understand the hype!
13. Martini Modern Italian
Martini Modern Italian serves modern-style Italian food.
If you love classic Italian food, but get tired of eating the same types of food, you'll love this restaurant.
Try your favorite dishes but with a modern take.
They also use fresh ingredients, such as from-scratch pasta and hand-pulled mozzarella.
This ensures that the quality of your food exceeds expectations!
In addition to gourmet Italian dishes, they also have innovative cocktails and other drinks.
Your taste buds will definitely enjoy a visit to this restaurant!
14. Matt and Tony's Kitchen x Tavern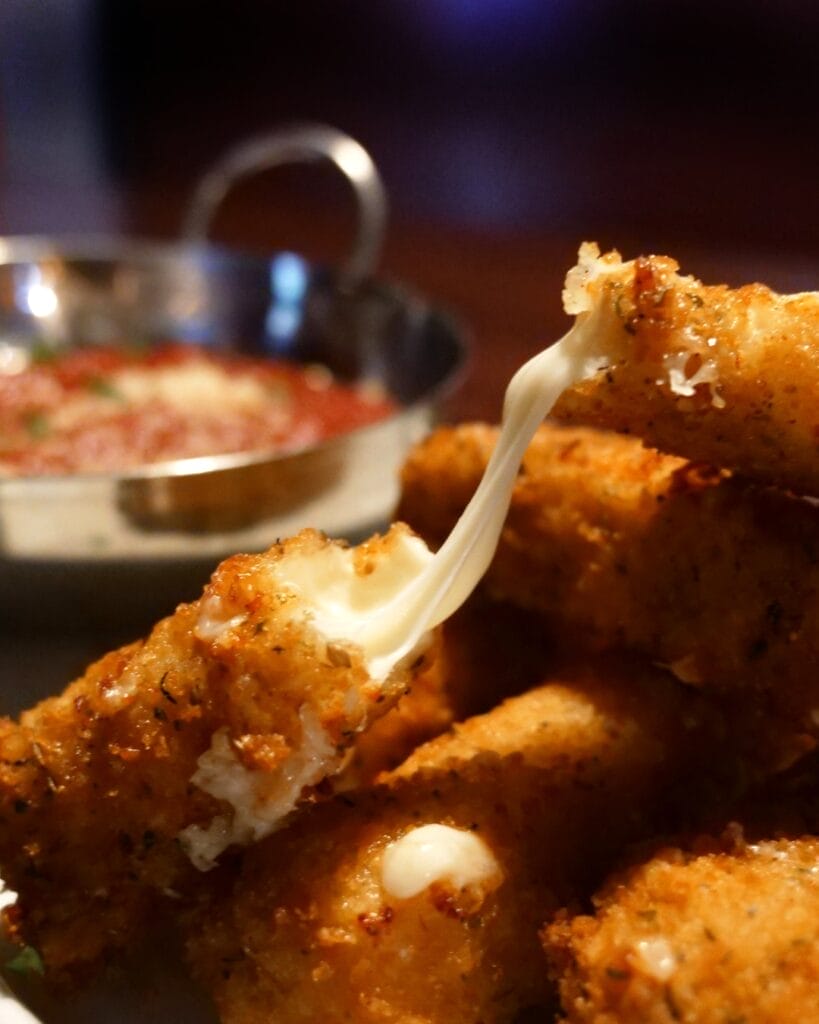 Matt and Tony's Kitchen x Tavern serves the type of food you see on foodie Instagram accounts.
Their menu covers a variety of different types of popular American food. 
Their menu includes foods like hush puppies, specialty burgers, salmon BLTs, and beef stroganoff.
There is literally something for everyone! Their daily specials change regularly.
You can look at the website to see which day is best for you to visit.
They have some specialty cocktails and martinis in addition to other drinks and mocktails.
And the modern yet comfy atmosphere is the perfect place to sip on these drinks! 
15. Cap City Fine Diner and Bar
With 3 locations in the area, Cap City Fine Diner and Bar is popular for good reason.
It's a mix between a classic diner and a modern bar.
While the menu boasts diner-style food, it also has the type of food you'd enjoy at a sports bar.
The retro dining room is a throwback to diners of the past.
However, it has a modern vibe that reminds you you're in the 21st century.
The fusion of two different time periods and cuisines has proven to be a hit to Ohio natives!
16. Happy Greek Restaurant and Pub
Happy Greek Restaurant and Pub specializes in Greek food, but fancy.
While many Greek restaurants are great for carryout or lunch breaks, this one is perfect for a night out with friends.
They serve a variety of popular Greek meals in addition to simple Greek favorites, like gyros.
You can order mousaka, pastitsio, and more!
They also have an extensive drink list so you'll find something that will complement your meal. And if you want something really special, order their flaming cheese! This will be a dinner you won't forget.
17. The Eagle Short North
Known for their fried chicken, the Eagle is a local favorite!
They specialize in Southern dishes that bring people together. 
This restaurant is growing and has restaurants in a few US cities.
After you visit, you'll quickly understand why people all over want to eat it! 
The atmosphere here is open and cozy at the same time.
This means that anyone will feel welcome while it's easy to get comfortable!
18. Valters at the Maennerchor
Valters at the Maennerchor is a well-established German restaurant in Columbus.
It's located at the Columbus Maennerchor, which is the longest-running German singing society and social club in the United States.
Set in a historic building, this place has quite the history.
It's such a fun place to celebrate German heritage and eat German food.
While they have a variety of popular German dishes, they also have some other types of dishes for anyone who might not love the flavors of German cuisine.
19. The Avenue Steak Tavern
The Avenue Steak Tavern is a traditional steakhouse with some modern touches.
The dimly lit atmosphere in the evenings gives it an old-timey tavern feel.
However, it is well-lit with natural light during the day. This makes it seem like two different restaurants depending on the time of day!
They serve several cuts of meat and seafood.
They also serve some sandwiches if that's what you're in the mood for.
Their side dishes are basic, but fancier than what you'd normally eat at home. They also have upscale appetizers, such as Oysters Rockefeller or Steak Tartare. And you can choose from a variety of salads when you visit!
20. Sidebar Columbus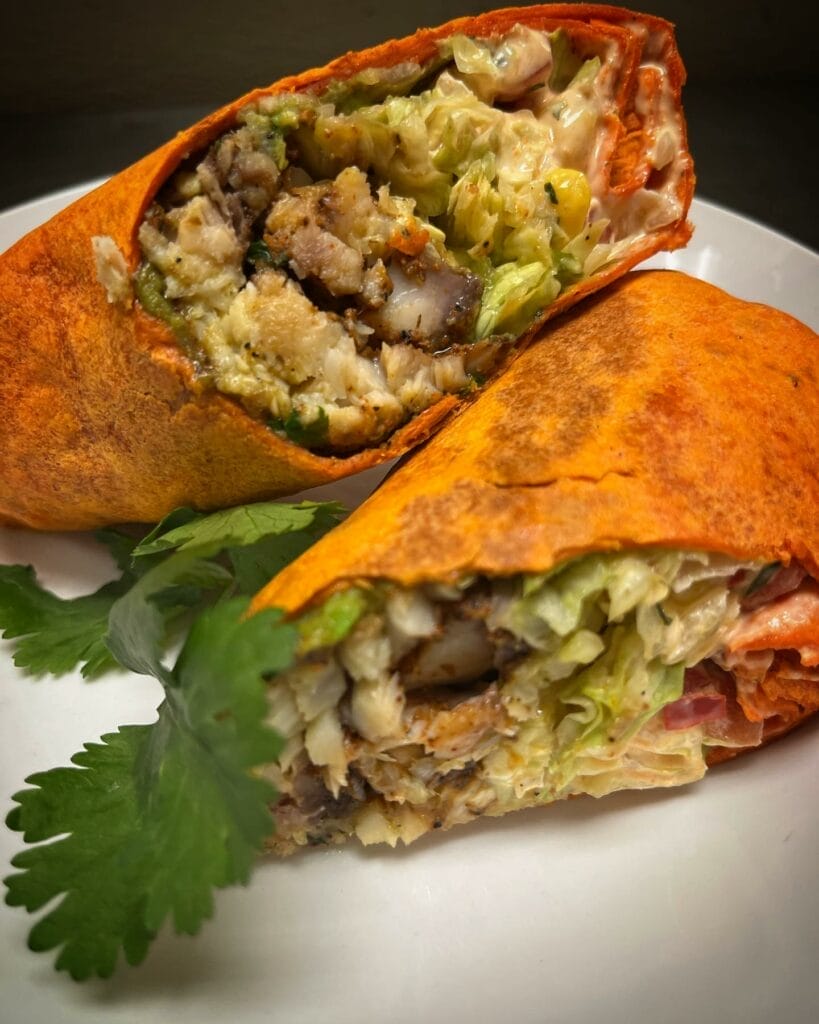 If you're in the mood for South American-inspired food, check out Sidebar Columbus.
They specialize in tapas with a Spanish flair. 
You can choose from three lists of tapas: vegetable and cheese, fish and seafood, or meat and poultry.
This makes it easier to pick your favorite.
They have a wine list with wines that pair well with their food.
And it's easy to read.
Even if you don't know anything about wine, you should be able to find a wine that will complement your meal!
They also serve pre-prohibition cocktails. This adds a glitzy level of fun to your meal!
21. Dirty Frank's Hot Dog Palace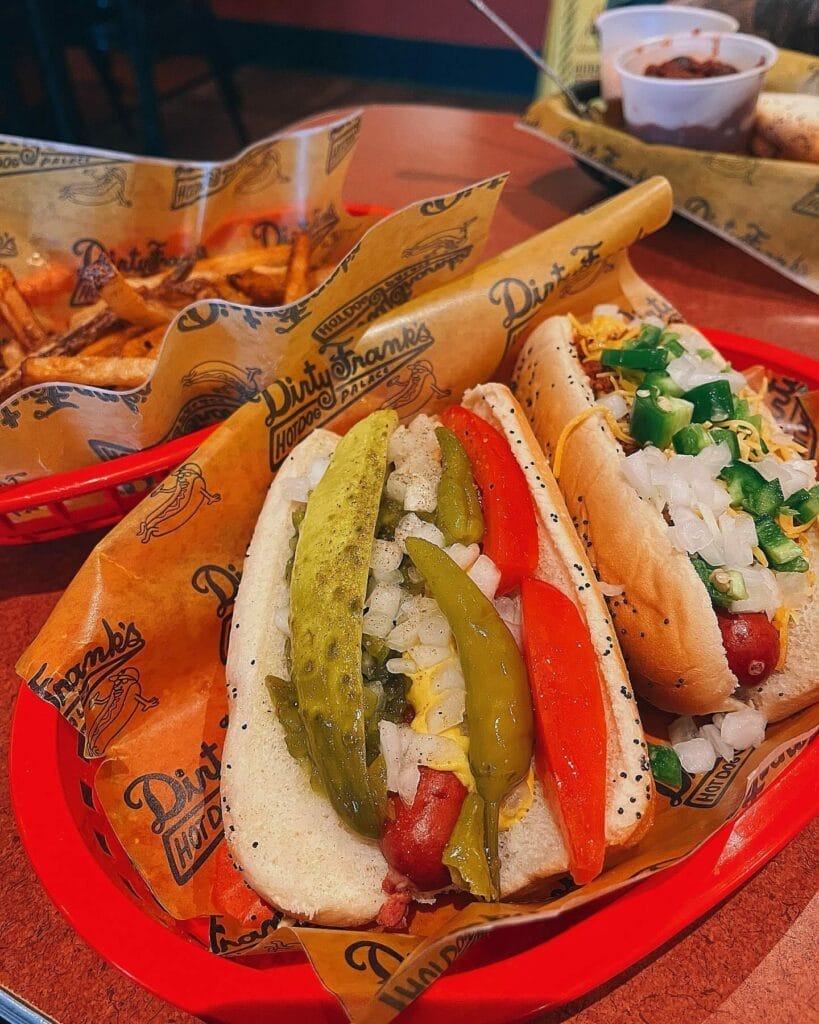 Anyone who loves a good hot dog has to visit Dirty Frank's Hot Dog Palace.
With over 30 specialty dogs, you'll find something that sounds absolutely delicious.
They also have a list of toppings so you can even build your own!
They also have tots, fries, nachos, and more.
So you can order more than just a hot dog! They also have desserts, including ice cream floats. And you can order a cocktail or a beer to go with your meal.
They have a lot of great deals and give back to the community regularly. This is part of the reason they have nearly 5,000 positive reviews!
22. The Thurman Cafe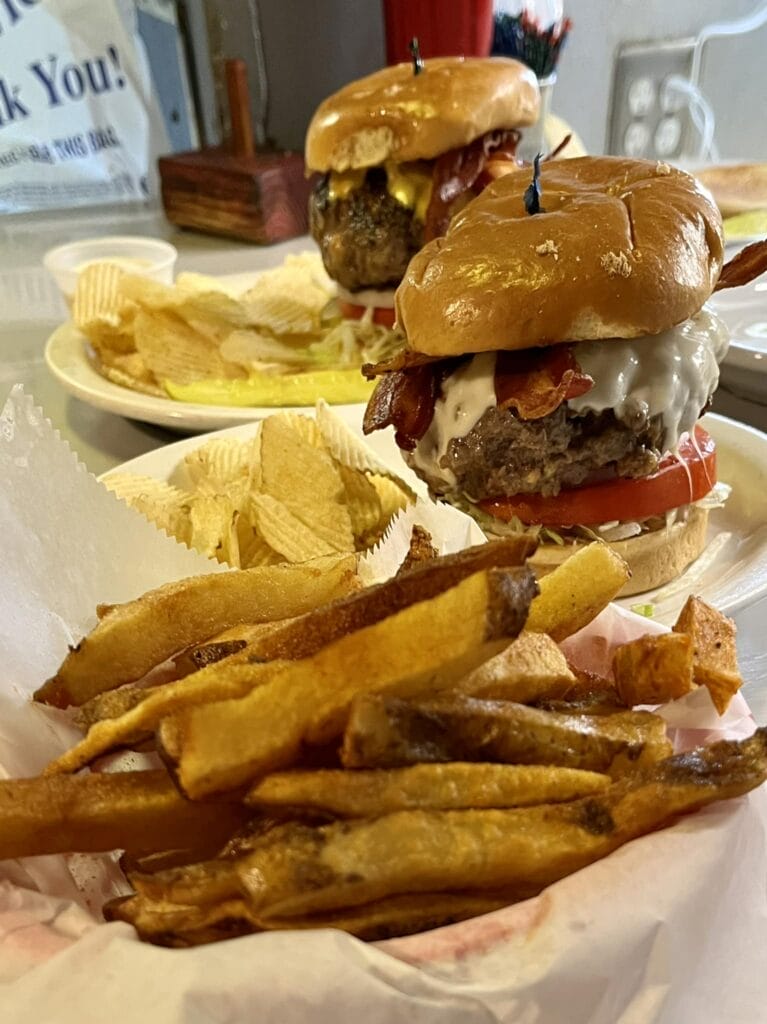 Open in 1942, the Thurman Cafe is still a family-owned business.
They are said to have the best hamburgers in the country. You'll have to try one yourself to find out for sure!
They've received many awards and recognitions.
They've even been featured on Man V. Food. 
You'll want to take a picture of your bucket list burger when you're here.
These ginormous burgers have drawn in many customers over the years!
In addition to their famous burgers, they also have fries, appetizers, wings, and more. You'll definitely leave this restaurant with a full belly!
23. Gallo's Kitchen & Bar
Gallo's Kitchen & Bar is one of a few Gallo family-owned businesses in the area.
This family has been successful with their restaurant endeavors and Gallo's Kitchen & Bar is one of their biggest successes!
The local owners strive to share their Italian heritage with the people of Columbus at this restaurant.
They also serve authentic Creole food.
They serve traditional Italian dishes, like their homemade sausage and tasty pasta.
And they serve popular Creole foods, like etouffee, gumbo, and po'boys.
They have an extensive drink list complete with several wines, beers (on tap and in bottles), and cocktails. 
24. Northstar Cafe
This Ohio chain has 6 locations throughout the state. Northstar Cafe has quickly become a favorite of the Buckeye State!
Northstar Cafe strives to make conscious decisions about its locations, buildings, food supply, and more.
They also give back to the community regularly.
Eating at this Ohio restaurant is a great way to help the local community.
If you have food allergies, just let your server know.
They take food allergies very seriously and will do their best to accommodate any dietary need.
25. Katalina's in Harrison West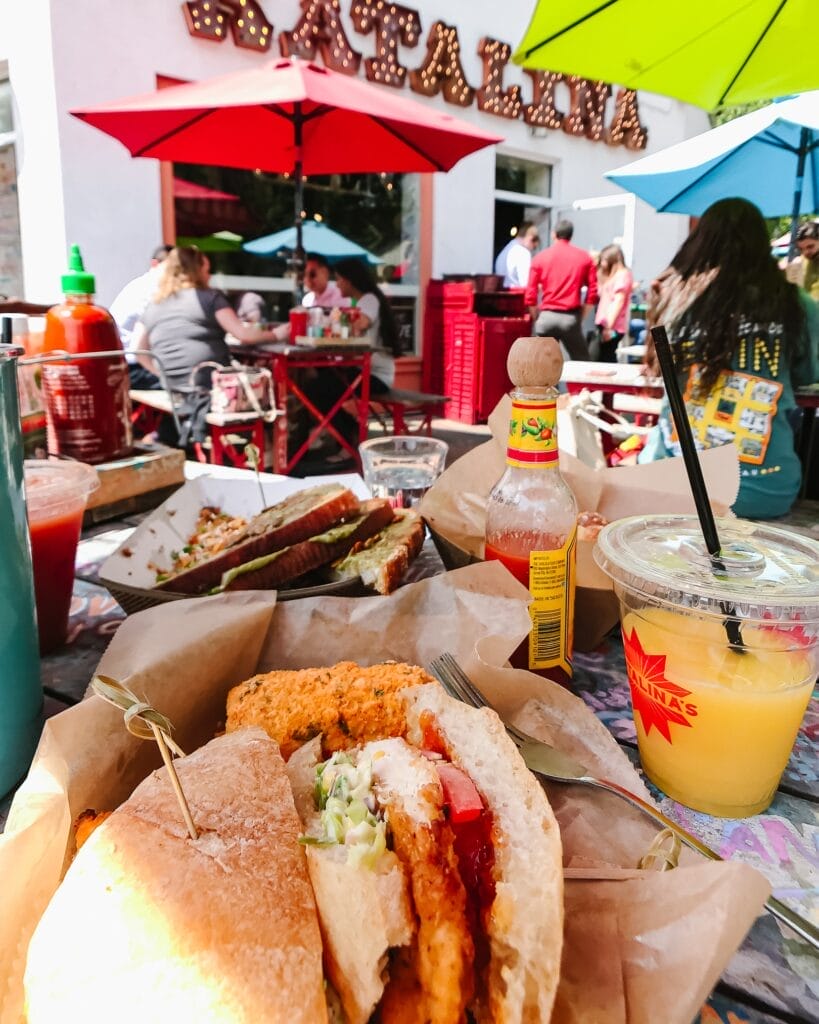 Known for their pancake balls, Katalina's has two locations in the area.
They specialize in Latin-inspired food with a Southern twist.
This fusion is fairly unique and especially hard to find in the Midwest!
The eclectic dining room is decorated with secondhand finds that enhance the quirky hipster vibe of the restaurant.
It is such a fun place to eat, which is why people keep coming back!
They are able to modify many of their dishes to be vegan or vegetarian. This is great for anyone who is avoiding meat.
26. Tommy's Diner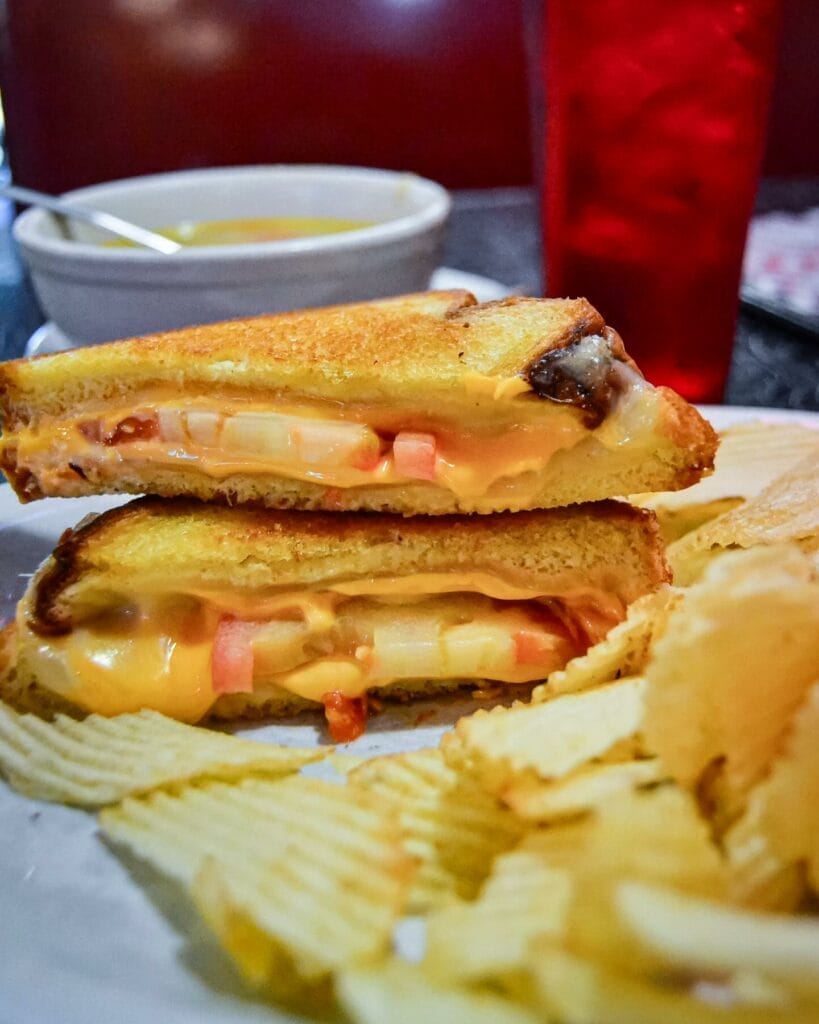 Tommy's Diner has been a landmark in Columbus since 1989.
The owners are both of Greek descent and strive to honor their heritage and traditions through the restaurant.
At Tommy's Diner, you can order breakfast all day.
And they have several specials that change regularly so you'll always have a delicious surprise waiting for you!
In addition to classic breakfast dishes, you can order burgers, sandwiches, salads, and other popular menu items.
27. Lavash Cafe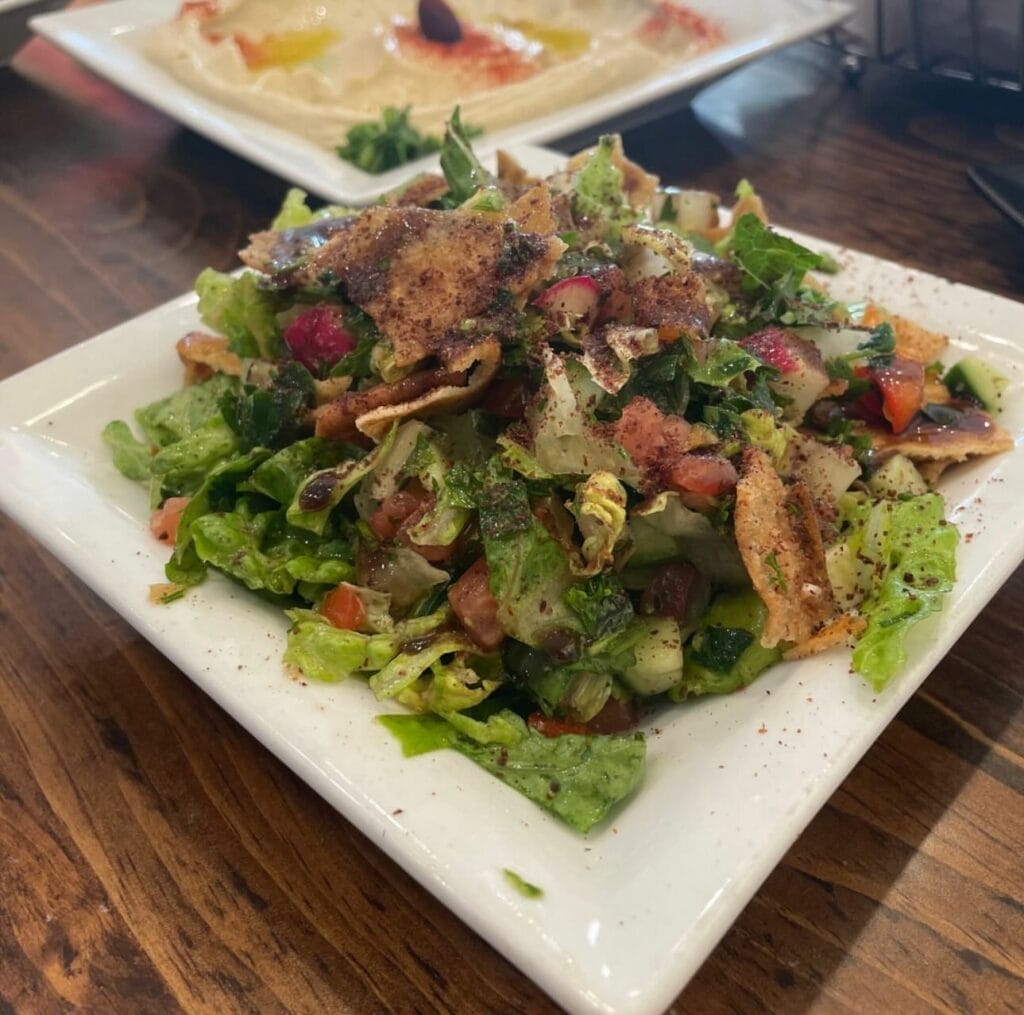 If you're still wondering where to eat in Columbus, check out Lavash Cafe. This cafe specializes in Middle Eastern and Mediterranean cuisine.
The owner learned how to cook in Palestine, where his mom taught him the basics.
He has continued to learn throughout his life and improve his craft.
You can taste his culinary skills in action when you visit Lavash Cafe. 
Whether you dine in or order takeout, you'll love the food here!
Get the All-American Travel Secrets!
Don't miss out on America's hidden gems!