From locally-owned cafes perfect for your lunchtime meeting to family-friendly Italian restaurants to romantic restaurants that'll satisfy any foodie on a date, check out my guide to the best restaurants in Lexington, Kentucky!
Figuring out where to eat in Lexington is actually hard these days – because of all the choice!
This city is really booming, and as someone who has made lots of visits to Lexington over the years, I've seen how this Kentucky city has grown – and that includes it's dining scene.
Enjoy this guide to the best restaurants in Lexington, Kentucky, and let me know your favorites below.
1. Carson's Food & Drink
One of the best places to eat in Lexington is Carson's Food & Drink. Carson's celebrates Kentucky by offering a menu that showcases local foods.
Not only will your food and drinks be local, but you'll eat classic dishes of the region.
But don't expect boring dishes!
They add a fancy twist to each of their dishes so everything will be different from what you're used to.
Kentucky is known for its horse racing, bourbon, bluegrass, and more.
You'll see all of this showcased when you visit Carson's.
2. Bella Notte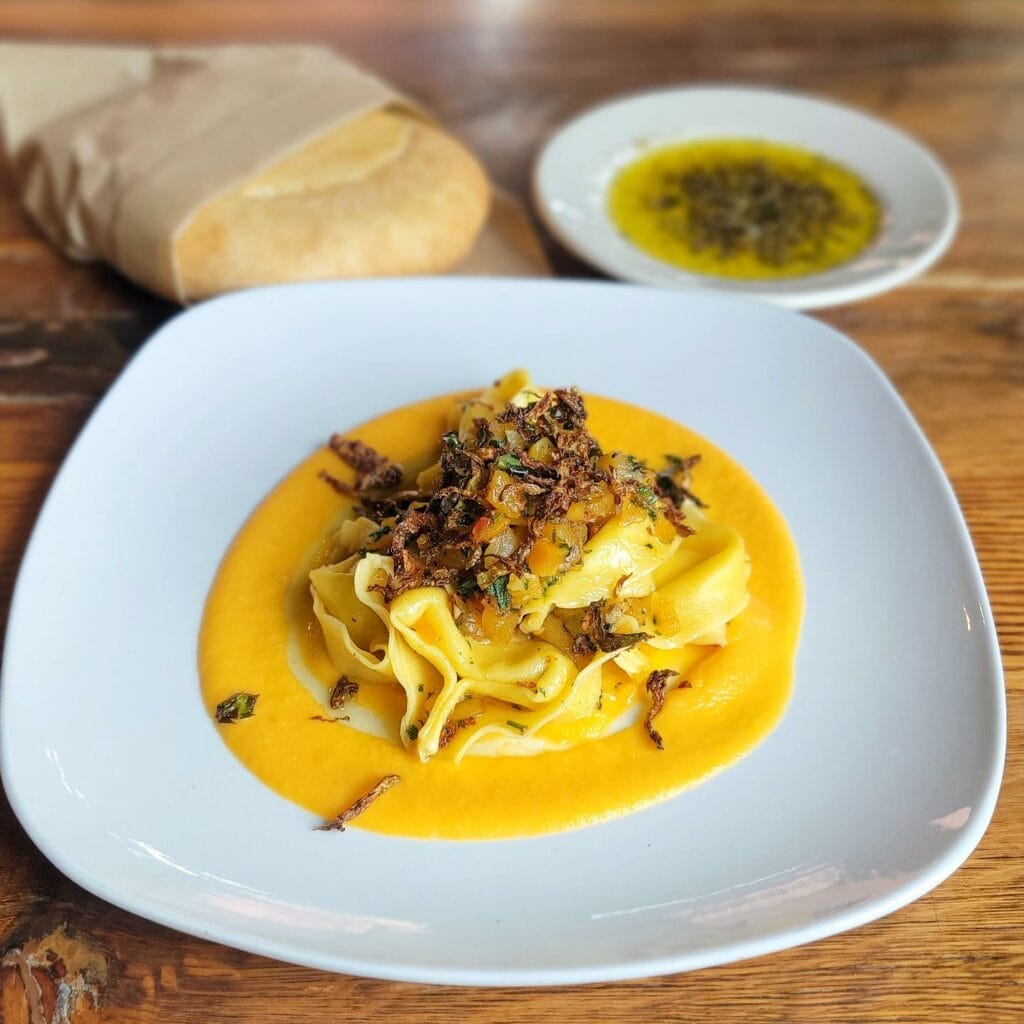 Bella Notte is one of Lexington's best restaurants.
This Italian trattoria is locally owned and uses the freshest ingredients.
Using natural flavors and local ingredients, this restaurant focuses on the quality of their menu items.
You can order steak and seafood options here. And everything will be of the highest quality!
With a charming and whimsical atmosphere, this is a great place to meet up with friends or go on a romantic date.
3. Bourbon n' Toulouse
For the best food in Lexington, stop by Bourbon n' Toulouse.
This Cajun restaurant is one of the most popular places to get food in the city!
Two guys maxed out their credit cards to open this restaurant in 2004.
It worked out because now they have two locations that stay busy because the locals love it!
If you want a taste of the French Quarter without leaving Kentucky, come here.
Get some of the best Cajun and Creole food right in Lexington.
4. Merrick Inn Restaurant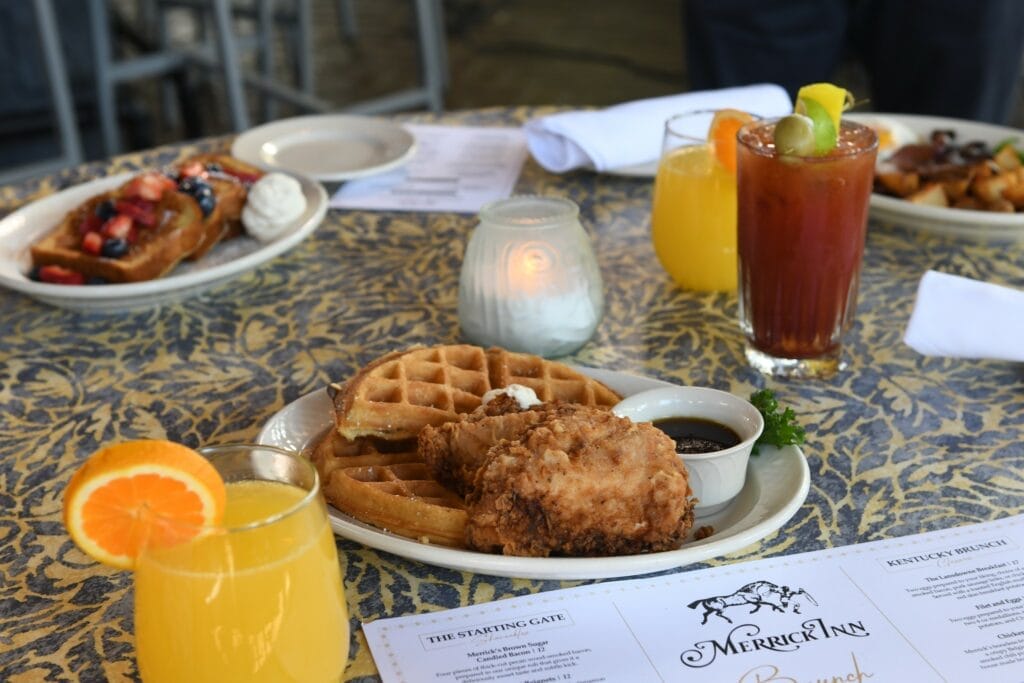 The Merrick Inn Restaurant is in a building that was originally built before the Civil War.
It served as the Manor House for one of Kentucky's finest horse farms.
This strong history made it a great place to open a restaurant.
Over 40 years ago, the Merrick Inn Restaurant was established.
They serve traditional Southern fine dining.
They're especially known for their fried chicken.
Enjoy live music, brunch, and comfort food throughout the week.
While this classy restaurant is beautiful on the inside and outside, you'll feel right at home when you visit.
5. Winchell's Restaurant and Bar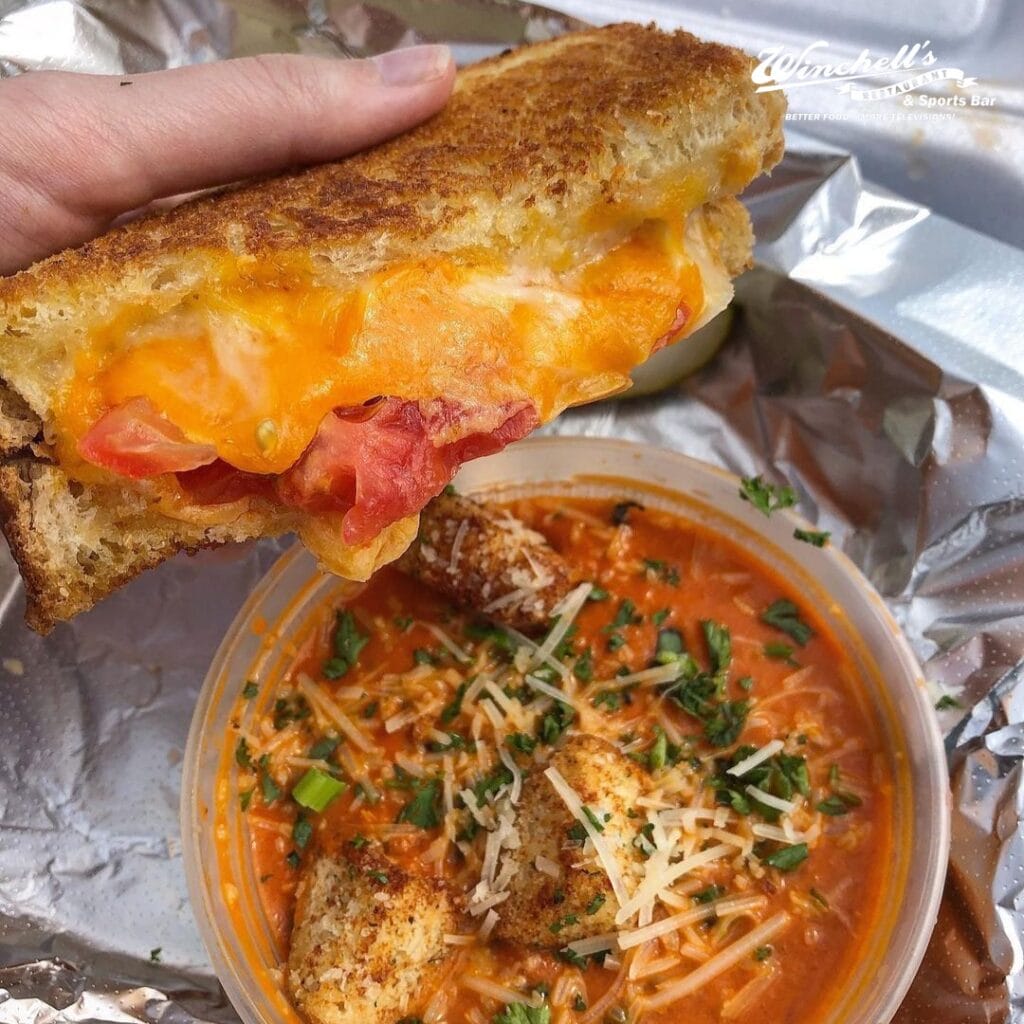 Winchell's Restaurant and Bar has been serving Lexington for decades.
Generations have come together at this restaurant to appreciate it for all its worth!
Abe and Graham are two natives who traveled the country to improve their cooking skills.
They trained with great chefs and came back home to Kentucky to put their knowledge to practice.
It's a great place to host parties or catch the game.
They serve classic Southern dishes and popular comfort food.
And many of their menu items are a bit unlike anything you'd normally find on the menu!
6. Palmers Fresh Grill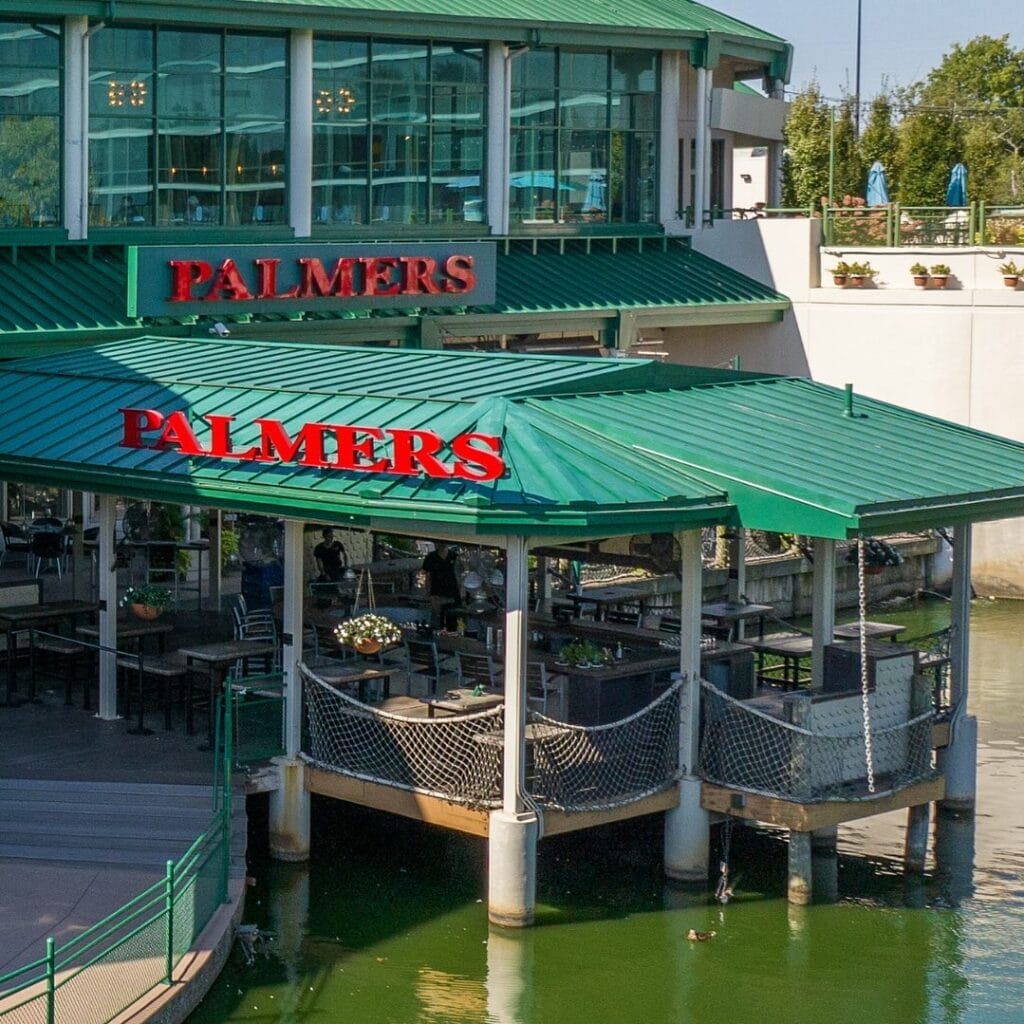 This charming restaurant has an eclectic atmosphere that draws inspiration from a variety of styles.
Palmers Fresh Grill is such a cute place to visit because of the decor!
If you choose to dine outside, then you can also enjoy views of the water.
Palmers is known for its seafood, but you can order other types of cuisine as well.
Their meat, seafood, veggies, beer, and bourbon are all sourced as locally as possible.
That's why their food is so fresh!
7. Corto Lima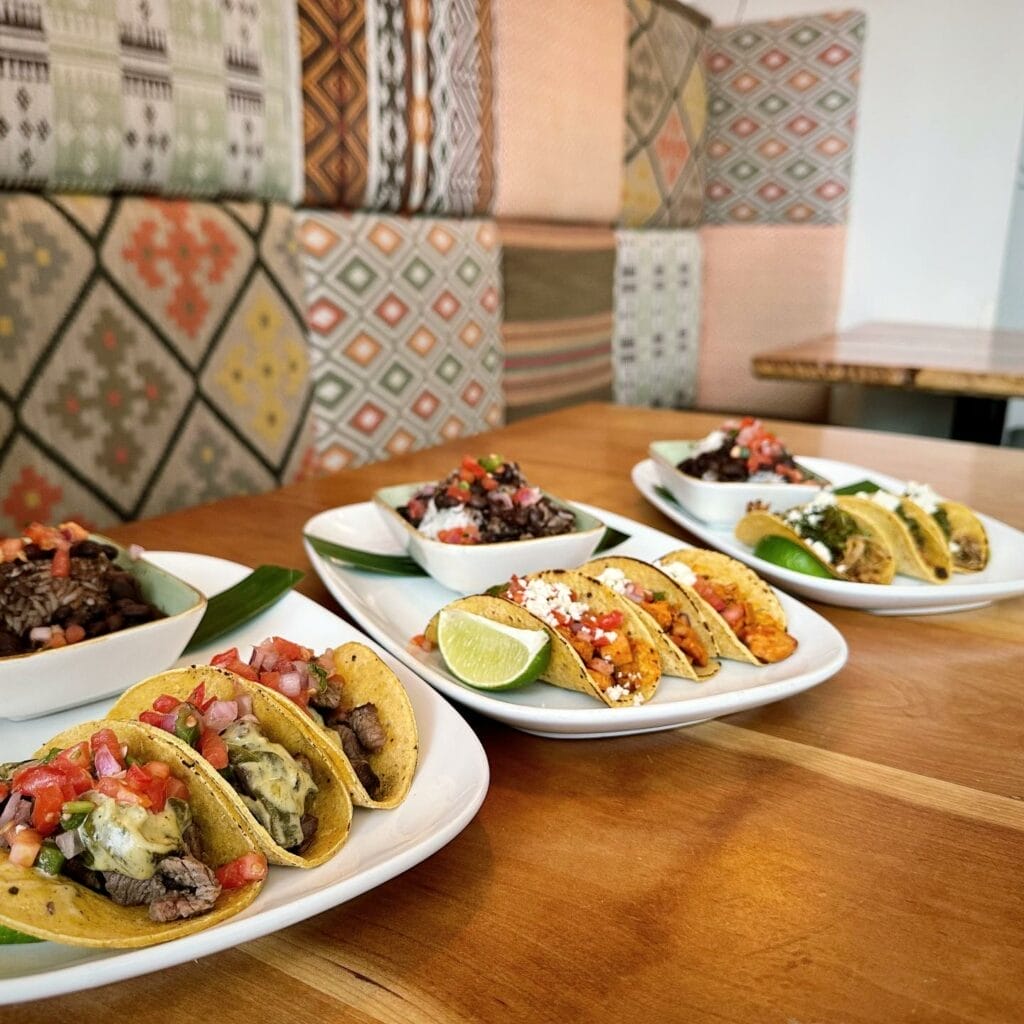 Corto Lima is one of the best places to visit when you're in the mood for Latin cuisine.
The dining room is also decorated with authentic Mexican pieces, making for a charming interior. 
One cool thing about Corto Lima is that their tortilla chips are fried to order.
This means they're as fresh as possible and absolutely delicious!
Unlike many restaurants that serve Mexican cuisine, this restaurant has a limited menu.
This means that they really focus on the quality of the foods that they do sere.
You cannot go wrong with anything on the menu!
8. Blue Door Smokehouse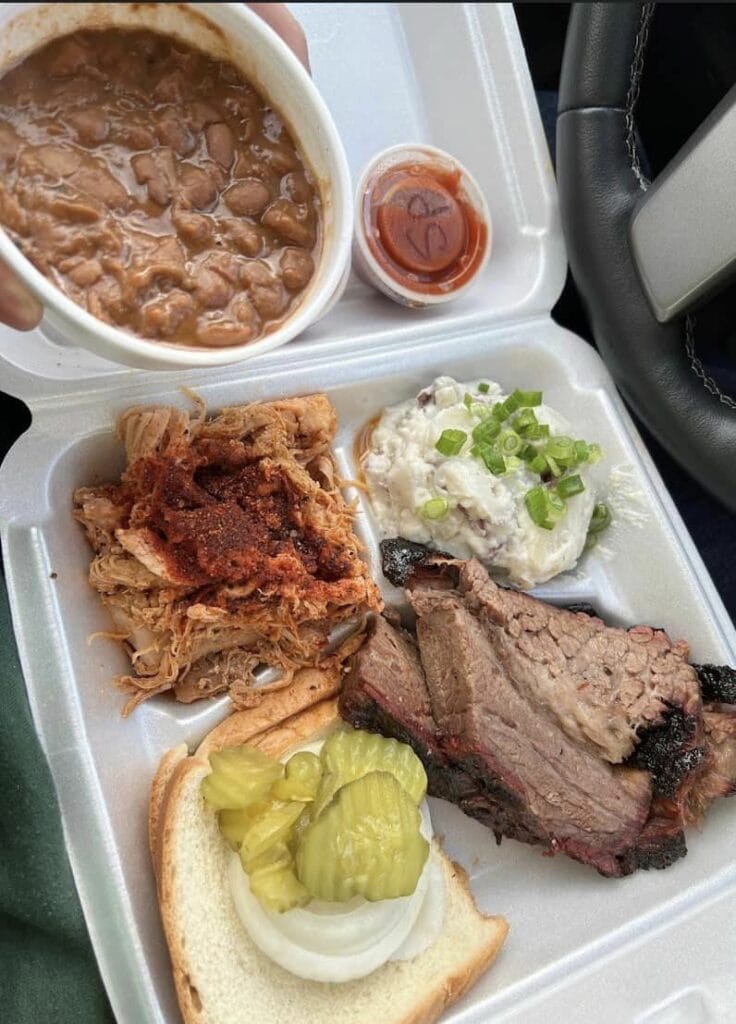 If you're in the mood for barbecue, check out Blue Door Smokehouse.
This retro and rustic BBQ joint is hugely popular among locals!
They smoke their meat daily. And they close for the day if they run out of meat.
So get here early!
Their menu is full of classic items that you would normally find at a barbecue restaurant.
The thing that sets them apart from the competition is that their food tastes as though it was made with love and delicious ingredients!
9. Giuseppe's Ristorante Italiano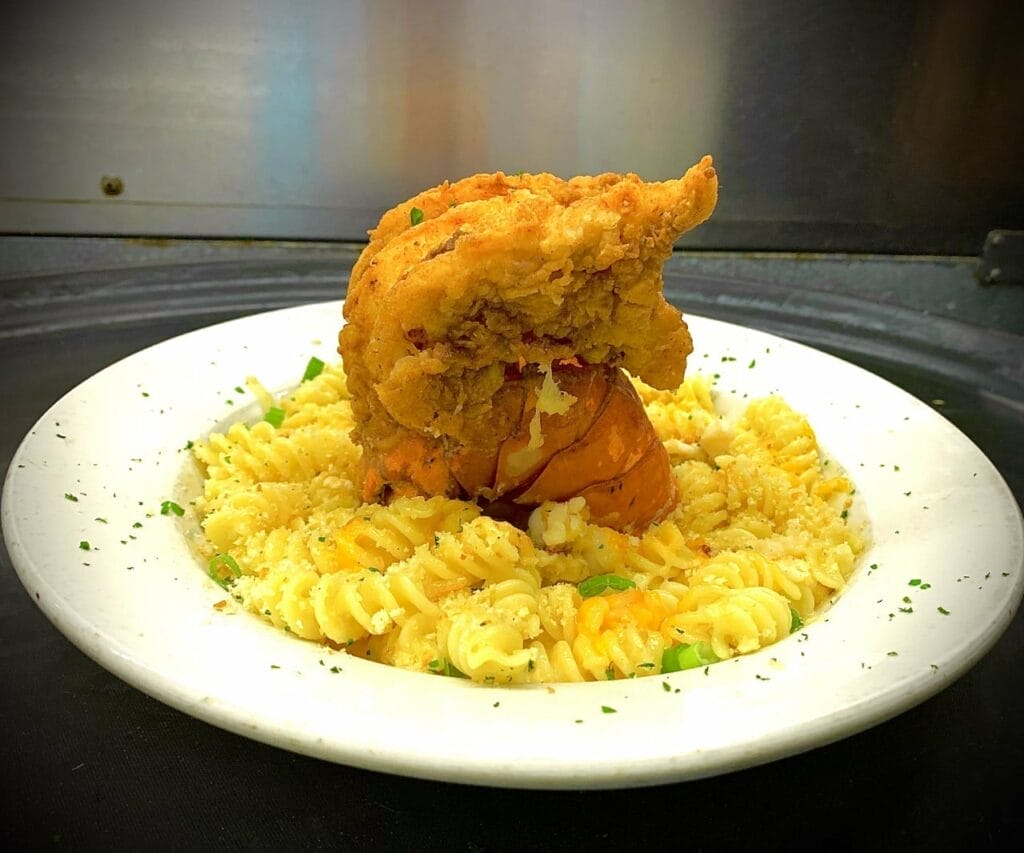 Giuseppe's Ristorante Italiano is a Lexington staple at this point.
The Italian restaurant has stood the test of time and still stays busy.
You can hear live jazz here most nights.
This adds to the ambiance of the fancy Italian restaurant.
Even though it's an upscale experience, the prices are quite reasonable!
10. Josie's Restaurant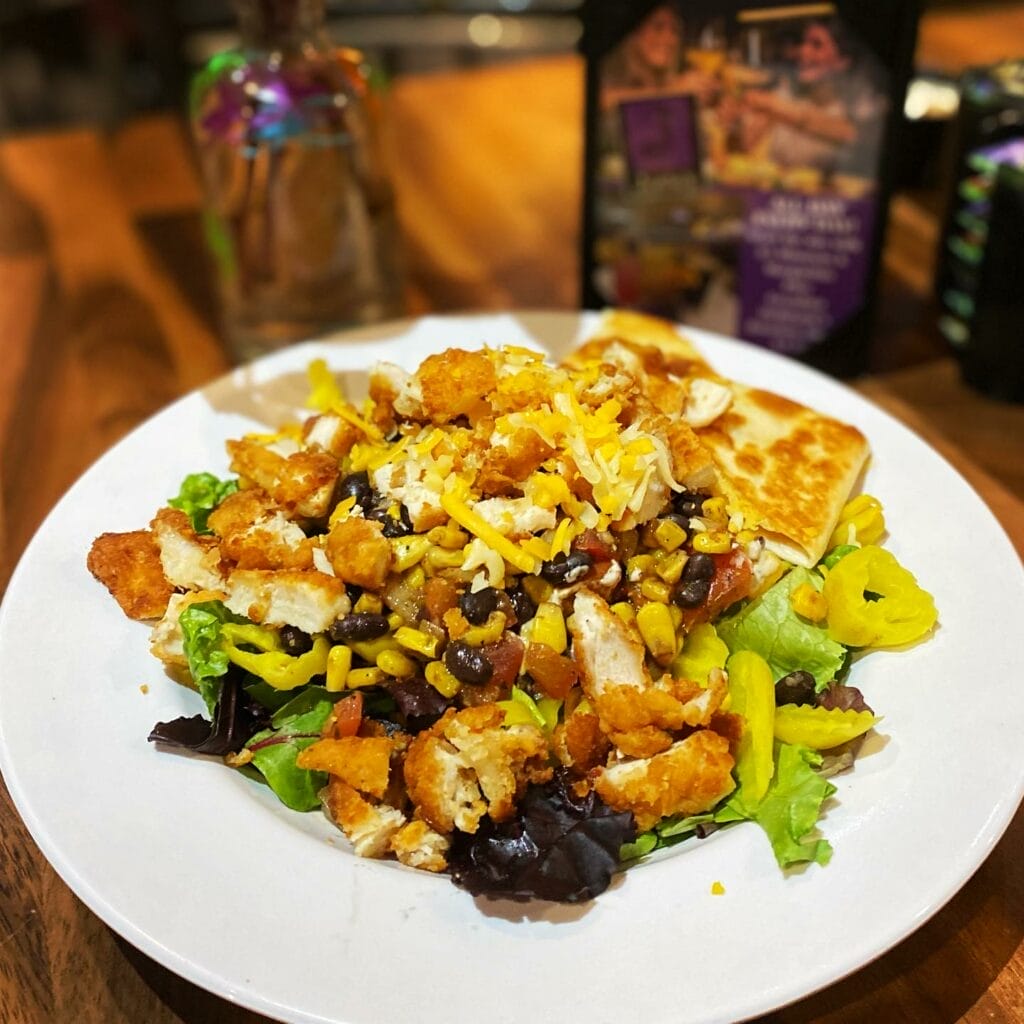 If you love breakfast, you'll love Josie's Restaurant!
They've won awards for their breakfast dishes.
They also have a delicious lunch menu and have recently started serving dinner.
At Josie's, you'll experience a strong sense of Southern hospitality from the moment you walk in.
Sit at the horseshoe-shaped bar to foster conversation with other guests. Order something delicious from the menu.
While the menu is full of fan favorites, there are also some more unique menu items.
You can try their Tijuana eggs, grilled pimento cheese sandwich, or grouper fingers!
11. Malone's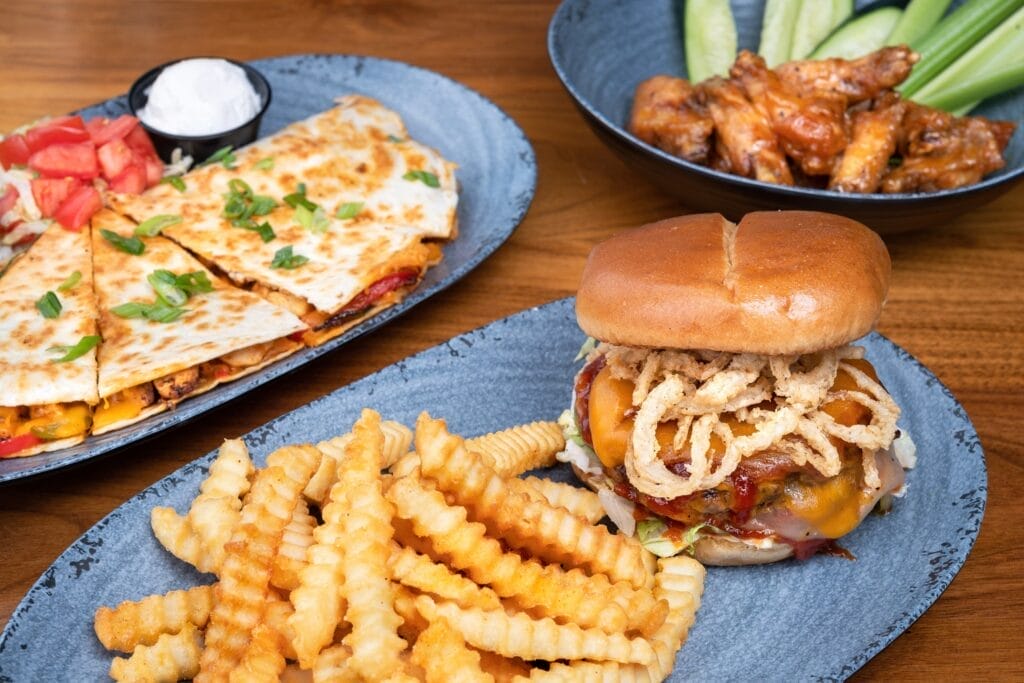 Malone's is one of the best restaurants in Lexington.
With locations in both Lexington and Louisville, this restaurant is quickly becoming a Kentucky icon. 
They serve a wide variety of prime beef and use the highest quality ingredients.
While they have delicious beef options, such as Kentucky wagyu, they also serve other meats and seafood.
You can order from an extensive beverage list. Save room for dessert if you have a sweet tooth!
They also have a reasonable kids menu if you want to take the whole family.
12. Sahara Mediterranean Cuisine
When you're in the mood for Mediterranean food, visit Sahara Mediterranean Cuisine.
At this restaurant, you'll see Mediterranean culture mixing with Kentucky heritage.
The blending of cultures makes it a great place to visit!
You can order from a variety of classic Mediterranean dishes, including vegan options.
They have a cozy dining room so you can meet people for a lunch break or during a busy weekend!
You can also order takeout at the end of a long day so you can enjoy your delicious meal while recouping.
13. Marikka's Restaurant & Bier Stube
Marikka's Restaurant & Bier Stube is a great place to go for a fun time.
Watch the game, play billiards, or catch live music.
One thing that really sets this place apart from the rest is their beach volleyball tournaments!
This restaurant serves a variety of German dishes. And all of them are delicious!
They also serve some popular American pub grub items, too.
This is perfect in case you're not feeling too adventurous when it comes to trying new foods!
14. Ramsey's Diner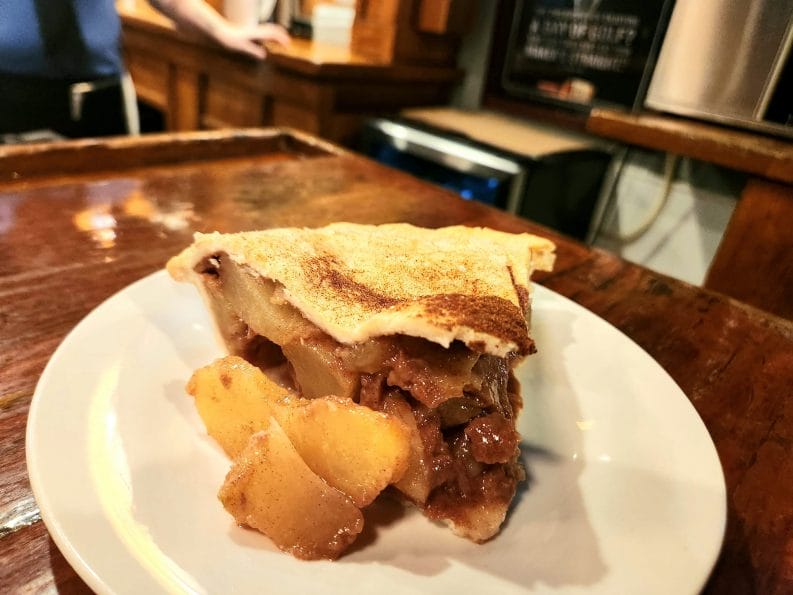 With four locations in Lexington, Ramsey's Diner is a local favorite!
This humble diner was established in 1989 with a small budget.
This resulted in a restaurant that utilized a lot of secondhand furniture and decorations.
What began as a way to save money turned into a rustic charm that guests adore!
They use fresh ingredients and offer quality service.
The menu is full of what you'd expect in a Southern diner.
Order a fried bologna sandwich with fried okra or any of your favorite comfort foods.
They also have a gluten-free menu and homemade pies.
15. Pasta Garage Italian Café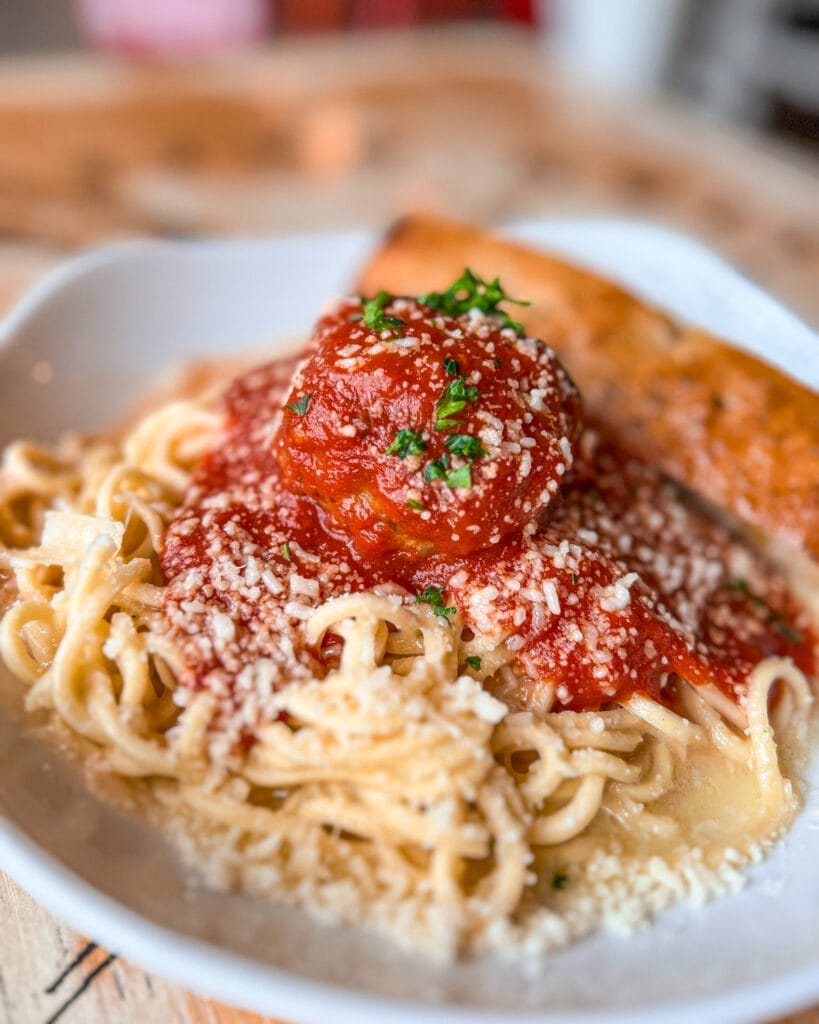 So Lexington Pasta is made daily in small batches with fresh ingredients. They sell their pasta at a variety of supermarkets.
But if you want to order a delicious pasta dish, you can visit them at the Pasta Garage Italian Cafe!
Eat the freshest pasta prepared in a delicious manner.
This cafe strives to be a great place for busy people to grab a quick bite.
And the guests never have to compromise the quality and taste of their food!
If you want to learn how to make pasta yourself, you can even attend one of their classes!
This is a fun idea for going out with friends when you want to do something a little bit unique.
16. Charlie Brown's Restaurant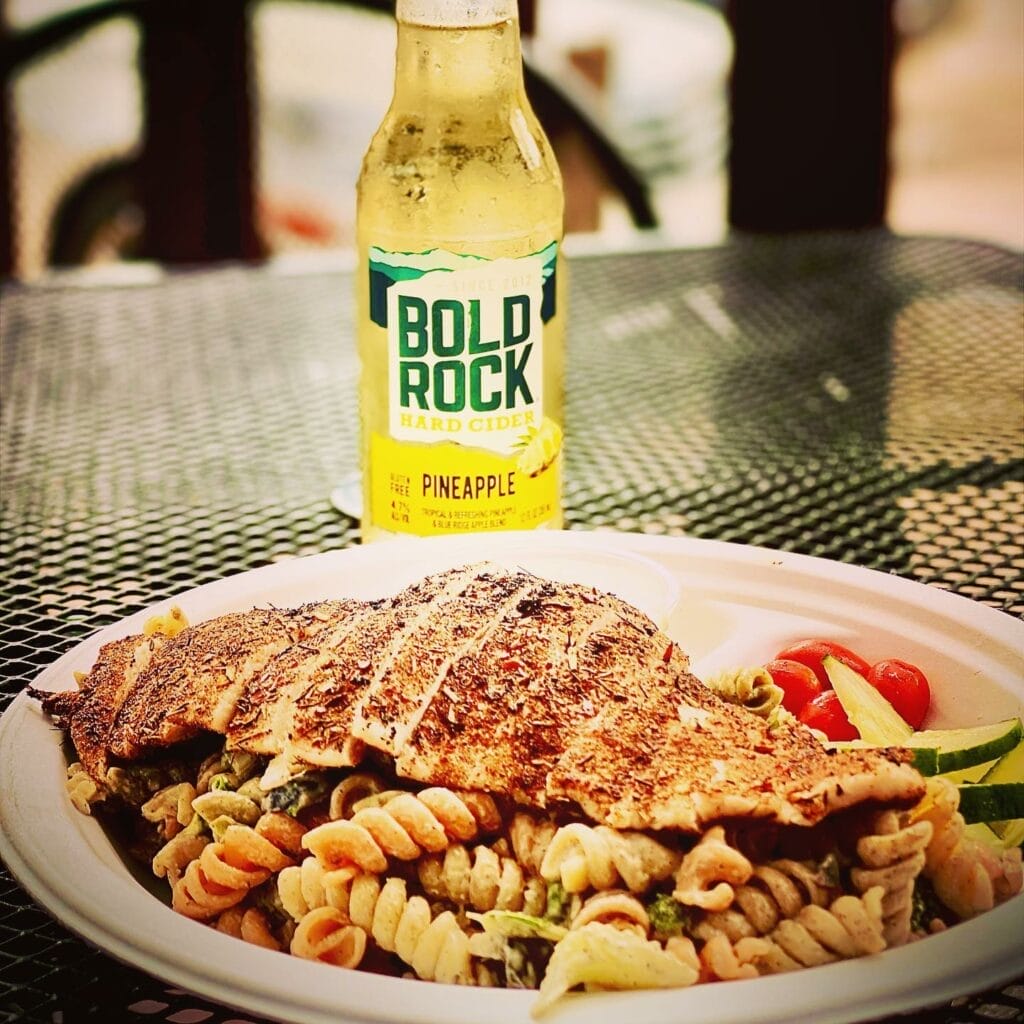 Open for over 50 years, Charlie Brown's Restaurant is a Lexington icon.
This eclectic restaurant is rustic, and vintage, and seems like it belongs in a fairy tale. 
They offer a pretty basic bar menu.
Order your favorite appetizer and a hearty burger.
You can also order from a variety of chicken dishes or get a popular sandwich.
If you're in the mood for something a bit fancier, get some seafood or one of their specialty salads!
If you're thirsty, order from their rotating beer list.
If you have a large crowd, you can order mixed drinks by the liter!
This restaurant strives to provide the atmosphere you'll want to enjoy all night!
17. Bear & The Butcher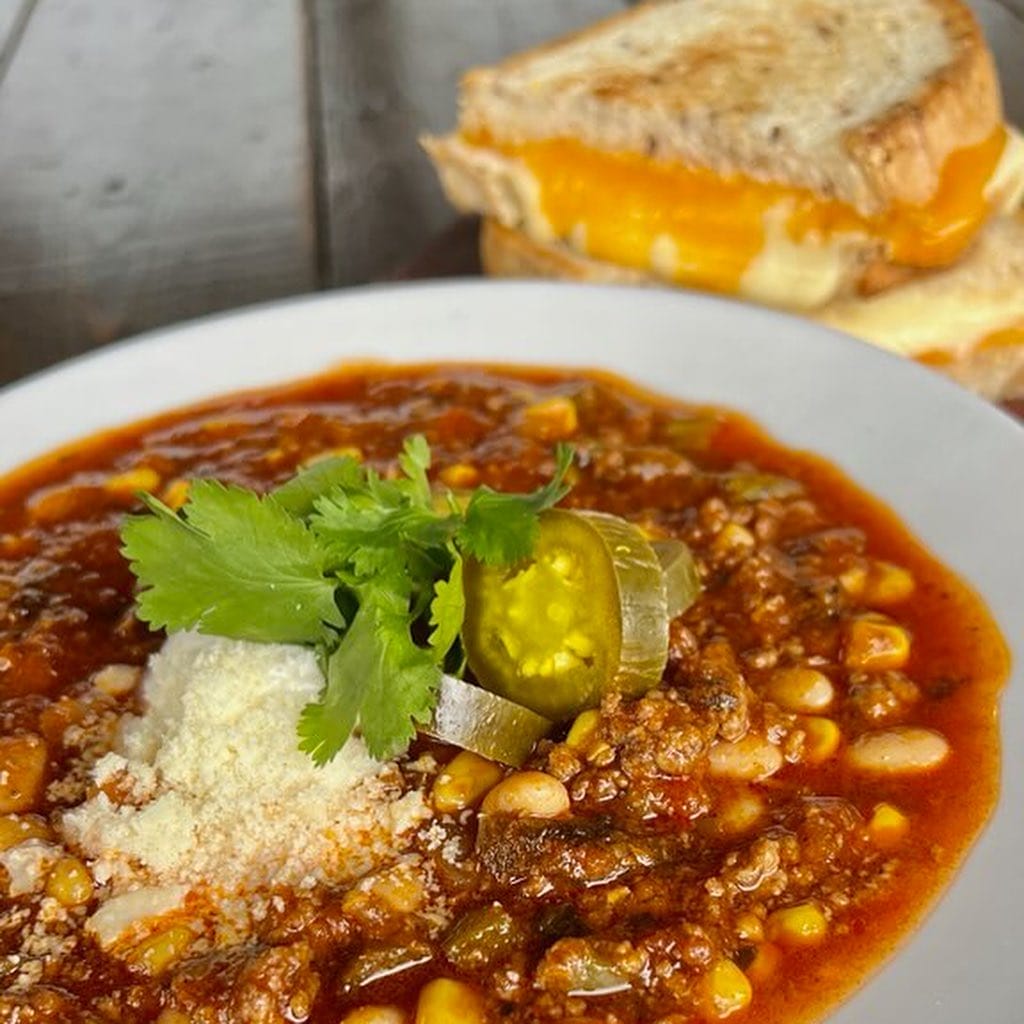 Just looking at pictures of the food here will make your mouth water.
After seeing their food, you'll be ready to rush over to the Bear & The Butcher. 
Visit them daily for dinner and check out their happy hour specials.
Get lunch and brunch on the weekends.
No matter what day you visit, you'll be able to taste delicious food!
You can describe their menu items as upscale bar food.
They offer a lot of classic dishes, but add a special twist so that it's a step above the food you find at most bars.
18. The Local Taco Lexington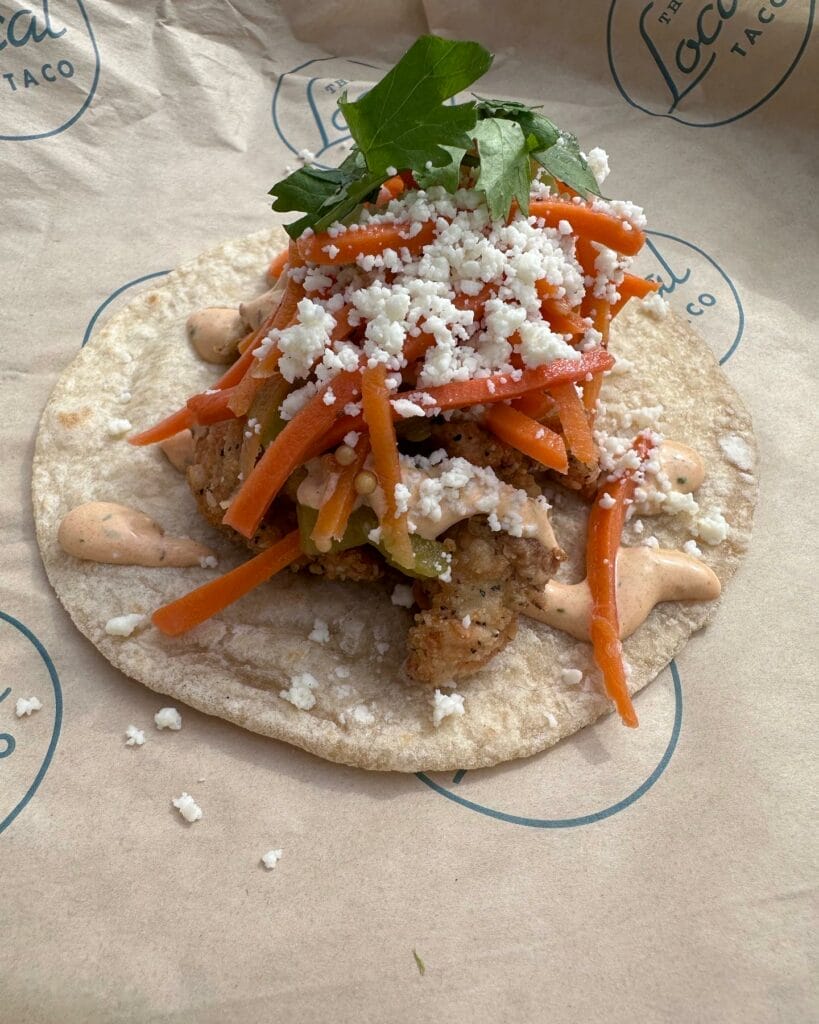 With two locations in Lexington, people love the Local Taco!
This locally-owned restaurant serves no food with preservatives or MSGs. They source organic and fresh ingredients when possible.
This increases the quality of their food!
They serve a variety of tacos, including Korean, BBQ, and more.
They also have quesadillas, salads, and enchiladas.
Choose from several different side dishes and save room for dessert!
One of the best parts of this restaurant is the variety of salsas and dips you can order for your chips!
19. Joe Bologna's Restaurant & Pizzeria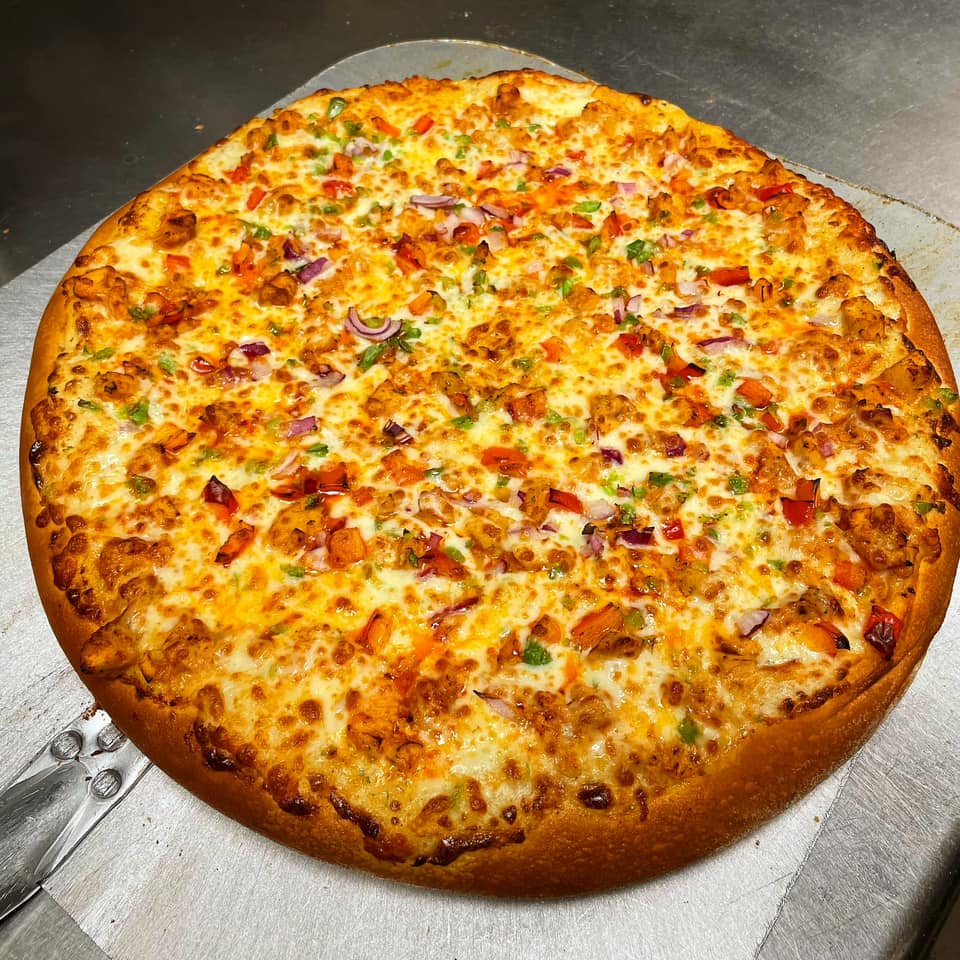 Joe Bologna's Restaurant & Pizzeria is a veteran-owned Italian restaurant that operates within an old Jewish temple.
The unique interior provides a cozy atmosphere!
Open since 1973, Joe's is a Lexington staple.
Their pizza and subs are delicious.
And their breadsticks are homemade daily.
The soups, sauces, and most of the dressings are also homemade.
Since everything is made from scratch, you can taste the quality.
While their pizzas are a bit different from what travelers would expect, locals keep coming back for more.
So keep an open mind when you try the pizza from this long-time favorite!
20. El Rancho Tapatio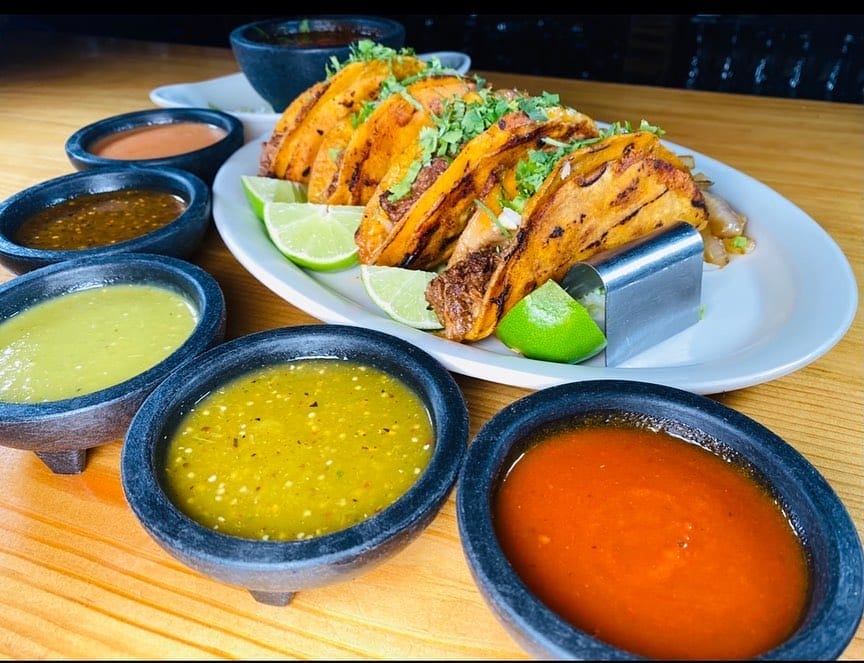 This family-run restaurant specializes in Guadalajara street food.
This sets El Rancho Tapatio apart from other Mexican restaurants in the area.
Here you can get high-quality food at an affordable price in a family-friendly environment.
What more could you ask for?
They have different daily specials throughout the week.
And they have a fairly limited menu compared to most Mexican restaurants.
This is because they truly focus on the quality of the food they serve.
For some weekend fun, you can catch live mariachi music on Friday nights.
And don't forget to order one of their famous margaritas or sangria while enjoying the night.
21. Miyako Sushi & Grill
Who doesn't love hibachi or sushi? At Miyako Sushi & Grill you can get both!
This trendy restaurant gives off sleek vibes.
It's perfect for meeting up with friends, taking the family out, or going on a fun date.
Order your favorite Japanese food here.
And you can also choose a beverage from an extensive drink list.
Whether you're in the mood for wine, beer, sake, or a cocktail, they've got you covered.
22. doodles breakfast and lunch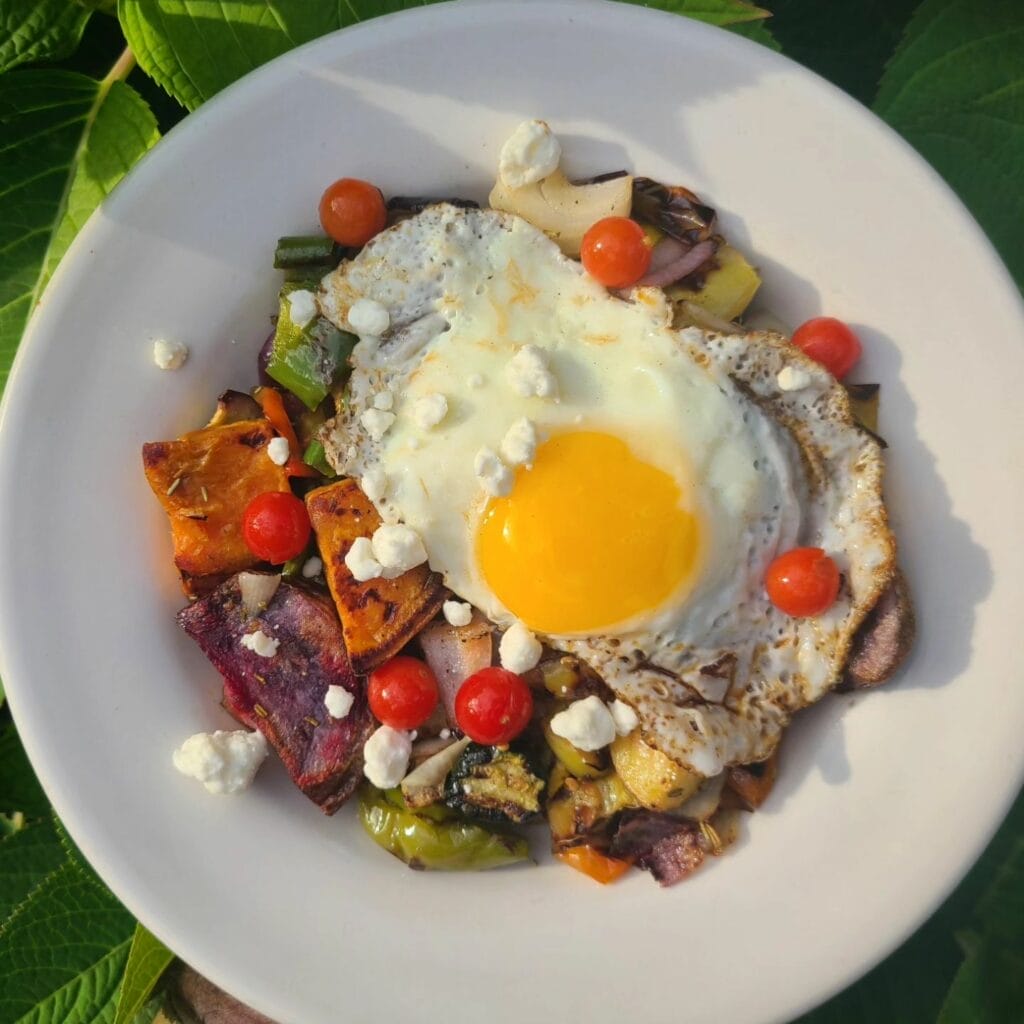 Located in a repurposed gas station, doodles breakfast and lunch is a fun spot to get Creole food.
They're especially known for their classic Southern breakfast dishes.
These comfort food staples have a Creole twist.
And they source their ingredients locally and ethically.
The management at this restaurant strive to be as sustainable as possible while serving delicious foods.
23. Kentucky Native Café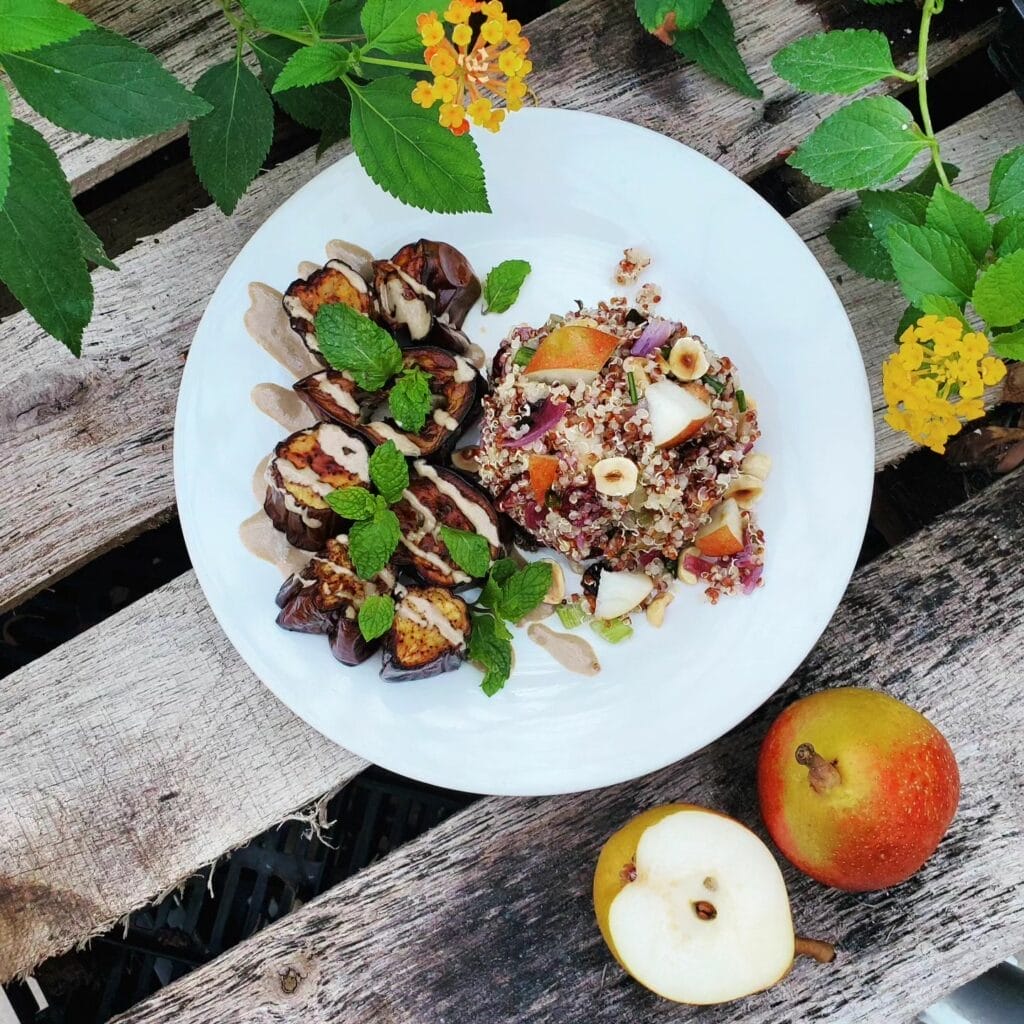 Owned by a florist and greenhouse company, Kentucky Native Café is a unique restaurant.
Their menu showcases local ingredients and fresh dishes.
And by fresh, I mean they don't even have a solid menu because it changes constantly.
Order a fresh salad or entree made with seasonal ingredients grown right here in central Kentucky!
They do always have pretzels with beer cheese and gelato from another local business.
Plus they have a variety of drinks to choose from when you visit.
24. Smithtown Seafood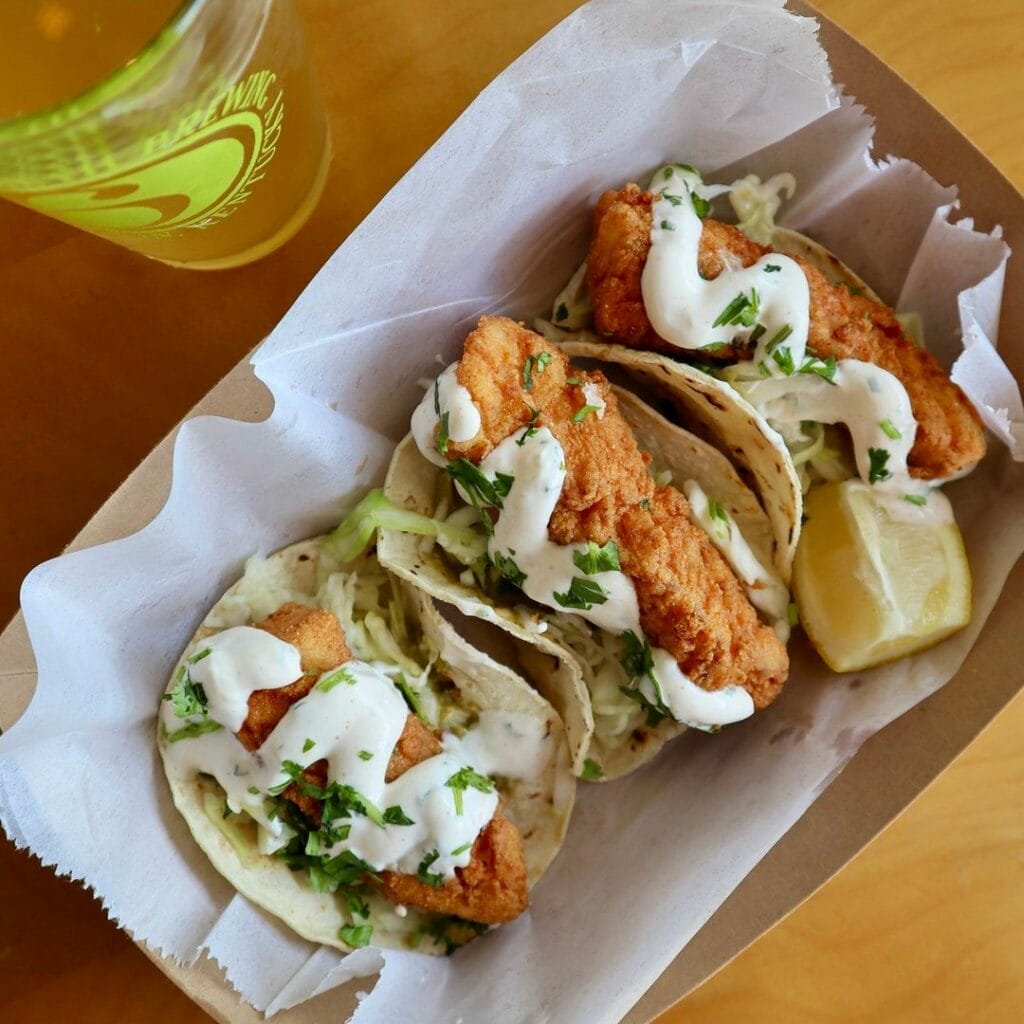 You might not think of seafood when you visit Lexington.
But that doesn't mean you can't find quality seafood in this Kentucky town.
At Smithtown Seafood, you can get a classic po'boy or seafood platter.
This restaurant has fresh vibes while celebrating Kentucky culture.
You'll absolutely love it here if you're craving seafood while landlocked.
25. Athenian Grill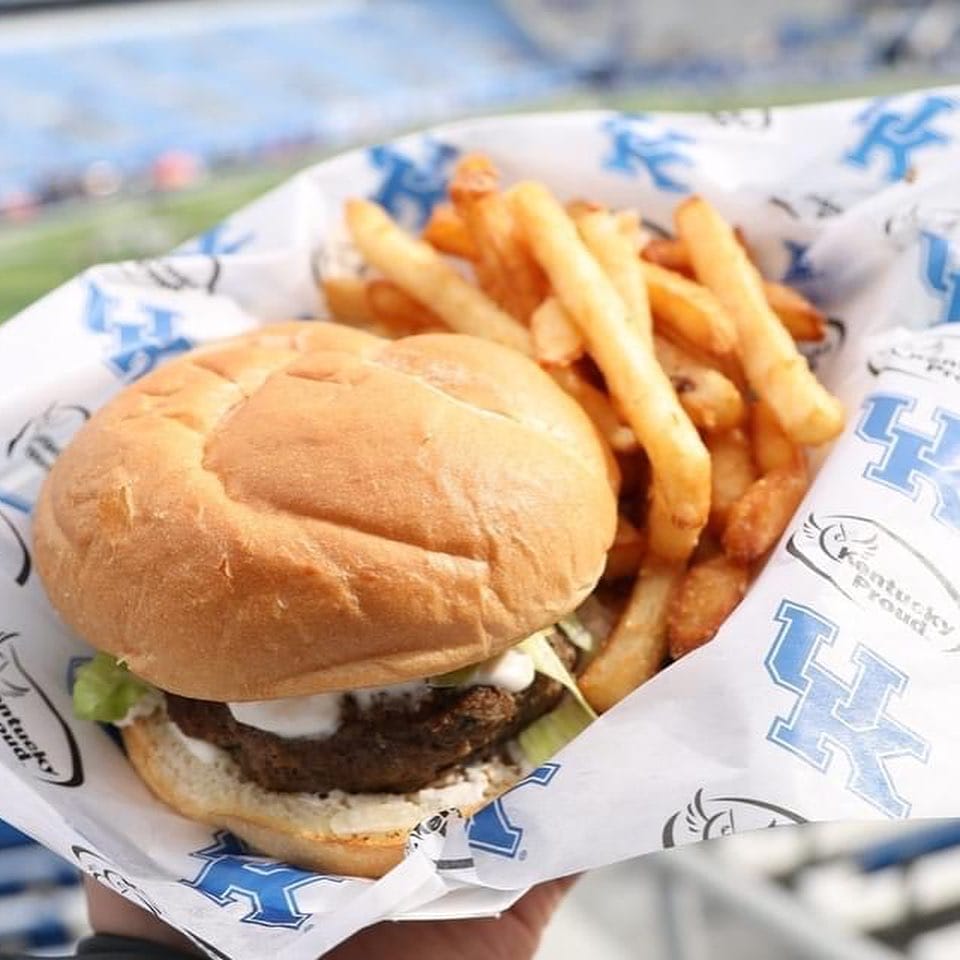 Enjoy the fresh, clean, and open atmosphere at Athenian Grill.
This is the kind of place you'll love to visit on your lunch break!
It's also fun on a busy Saturday when you've been running errands or when you want a quick dinner at the end of a long day.
Founded by a Greek native, the food here is pretty authentic.
Order from a variety of popular Greek dishes and you can't go wrong!
26. County Club Restaurant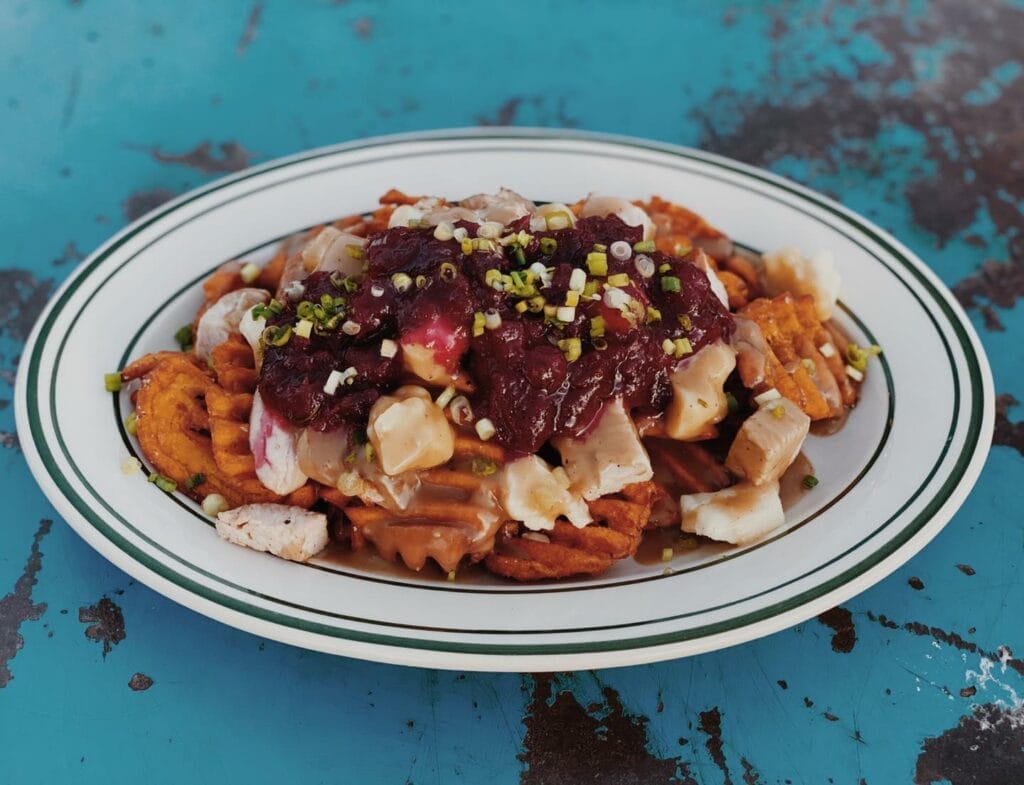 If you're still wondering where to eat in Lexington, try County Club Restaurant.
This is a rustic yet chic barbecue joint that serves delicious foods. They even have vegan options!
You can get brunch on the weekends and order from a variety of drinks.
If you want to eat something healthy, they've got you covered.
There are some healthy options in addition to their smoked meats!
27. OBC Kitchen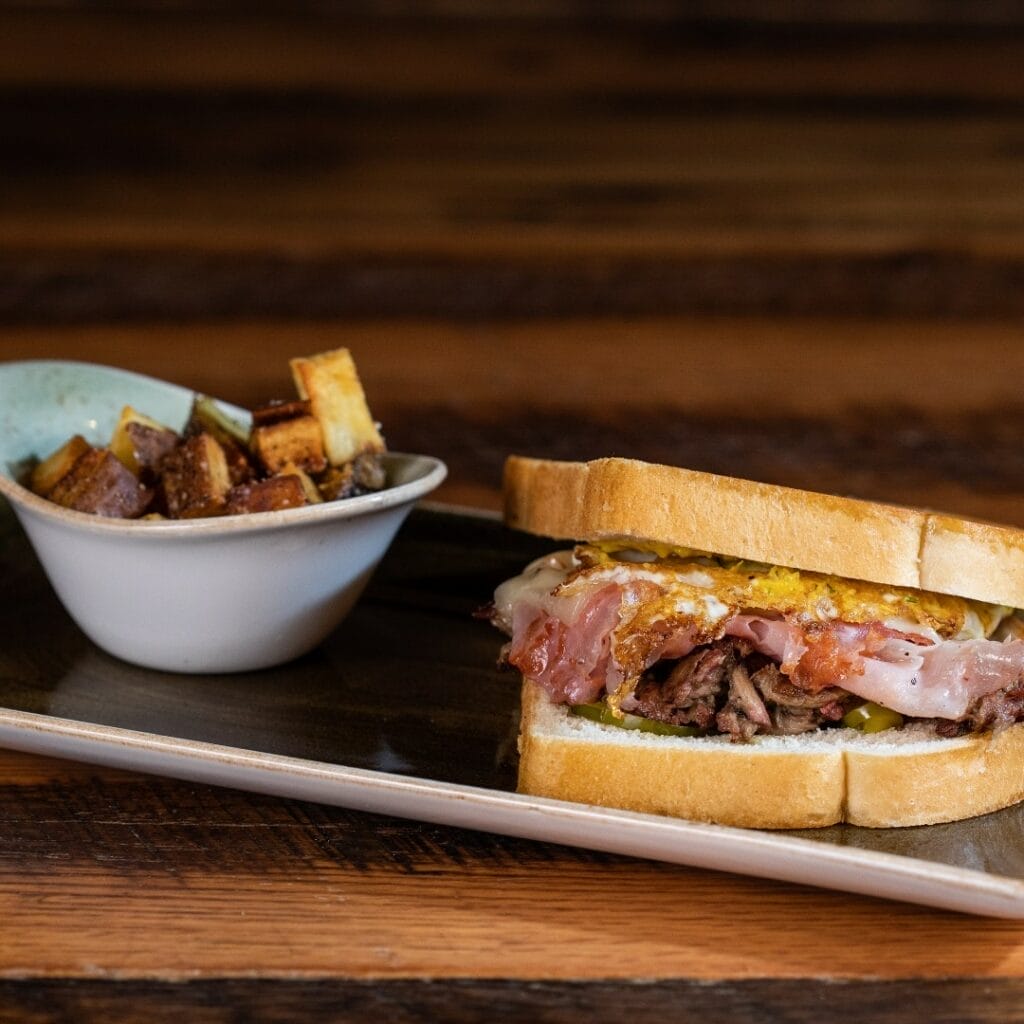 One of the top restaurants in Lexington is OBC Kitchen.
The OBC stands for Old Bourbon County and this restaurant honors that heritage.
Bourbon lovers must visit this restaurant when in Lexington.
They have an extensive bourbon list and celebrate bourbon's rich history.
Don't worry: they also have lots of beer, wine, and cocktails!
You can order steak, seafood, and other entrees.
They have pub-style appetizes with Southern influence.
And their side dishes are classics with a modern twist.
You can also count on their food to be of good quality. This is because they source all their ingredients from local farms! 
Get the All-American Travel Secrets!
Don't miss out on America's hidden gems!