From award-winning Italian food to restaurants perfect for foodies, the best restaurants in Wilmington, Delaware offer up a little bit of something for everyone.
Try some of the world's best seafood, experience an American twist on fine dining, or keep it casual at some of the more family-style restaurants in the area.
Whatever you're hungry for, we've compiled a list of the 19 best restaurants in Wilmington, Delaware, so you'll know where to eat when you visit.
1. Mrs. Robino's Restaurant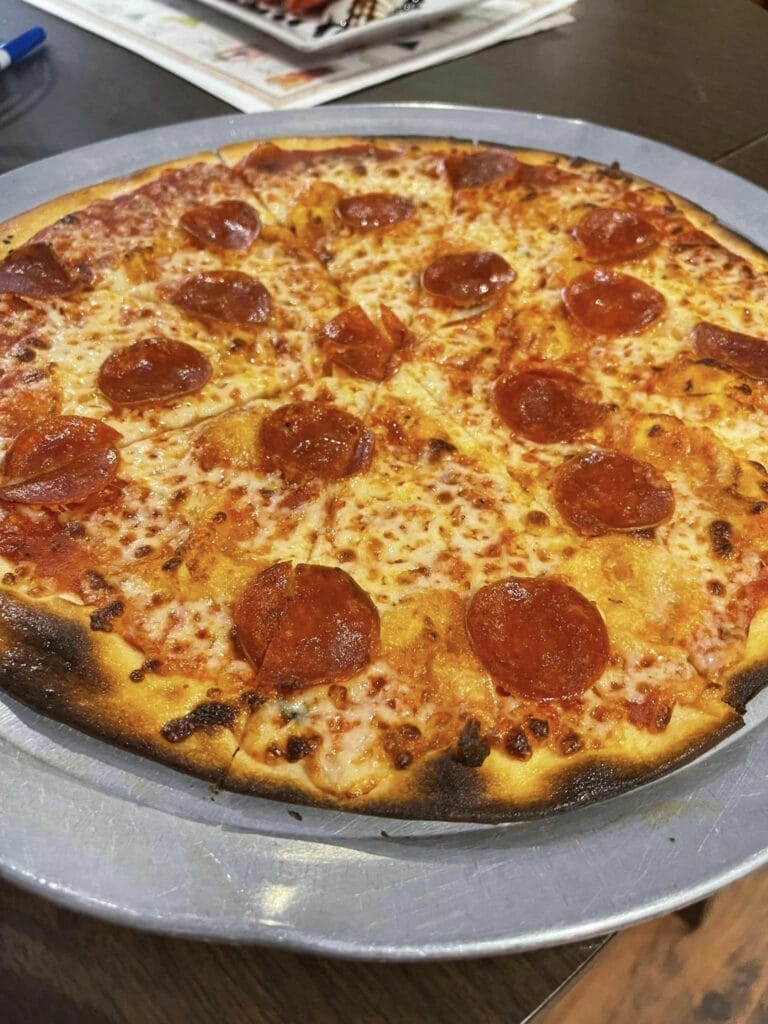 For the best food in Wilmington, you should visit Mrs. Robino's Restaurant.
This award-winning restaurant serves traditional Italian food.
Established in 1940, the Robino family has spent decades perfecting the food and service at this Wilmington staple.
The same family still owns the restaurant and is continuing the legacy.
They have many popular dishes as well as some lesser known menu items.
Try something new so you can understand just how diverse Italian cuisine can really be!
2. Trolley Square Oyster House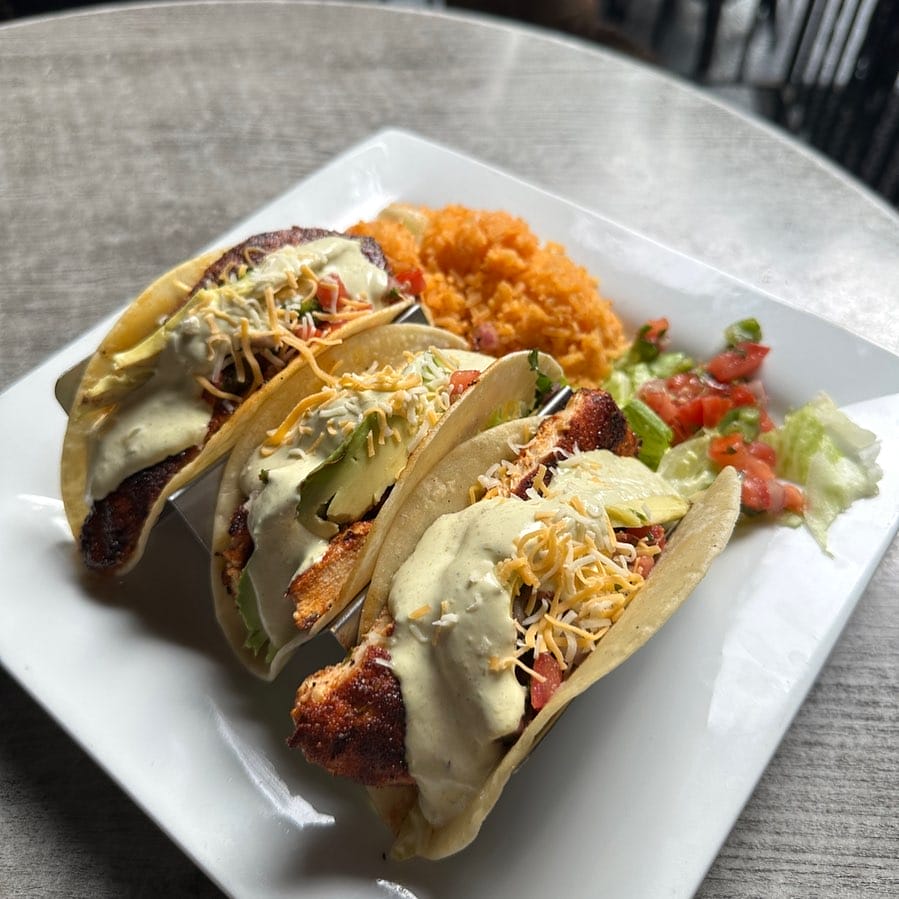 One of the best places to eat in Wilmington is Trolley Square Oyster House.
They serve fresh seafood all week long.
Visit for brunch or on football Sunday to order from one of their special menus.
If you love oysters, you'll enjoy eating here.
If you've never had oysters, this is a great place to try them.
It's a judgment-free zone where you can learn the basics of oysters and how to eat them!
3. Kid Shelleen's – Trolley Square
Kid Shelleen's is one of Wilmington's best restaurants.
This Charcoal House and Salloon has been open since 1983.
They're especially known for their brunch and burgers, both of which have won several awards.
And be sure to try their sticky buns if you have a sweet tooth!
They do have a pretty big menu to choose from.
The menu isn't overwhelmingly big, but you'll definitely find something good to eat.
They have a lot of events which make for fun outings with your friends. And it's family friendly, as well!
4. Bardea Food & Drink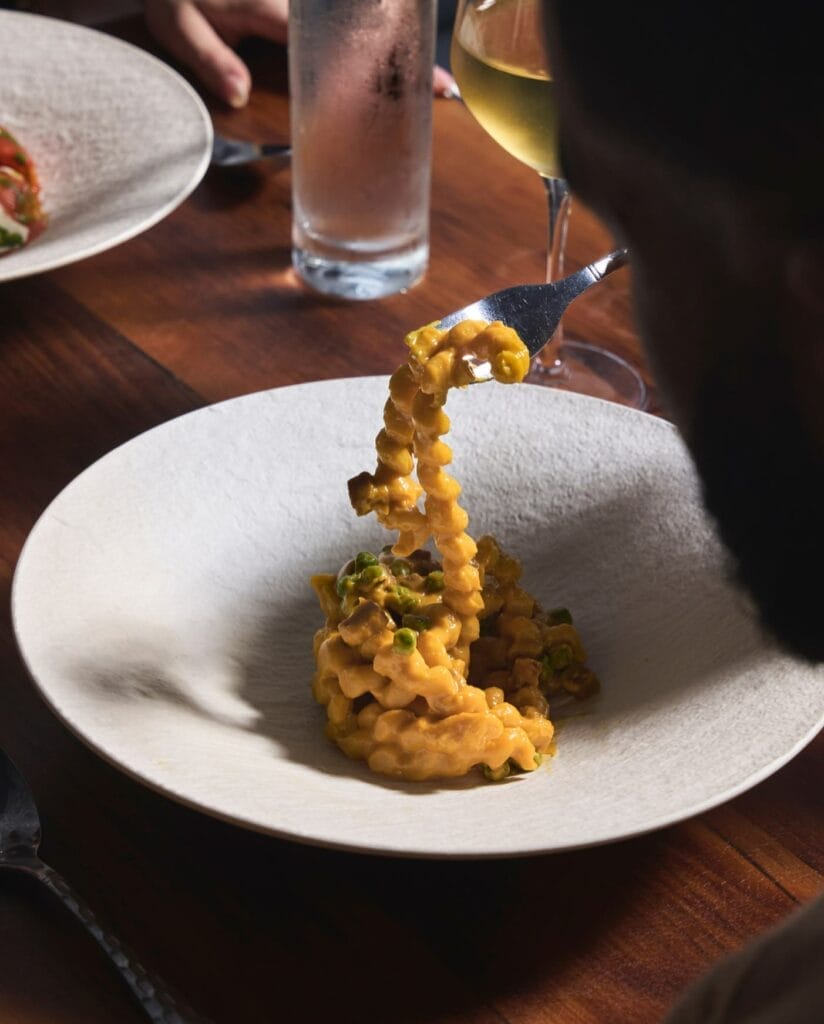 One of the top restaurants in Wilmington would definitely be Bardea Food & Drink.
It's a contemporary bistro that specializes in Italian food.
However, it's not the traditional pasta dishes you might be imagining.
While they do have pasta, they also have small plates and other dishes.
These dishes are innovative and impressive.
You'll want to return after experiencing a meal at Bardea Food & Drink.
5. Columbus Inn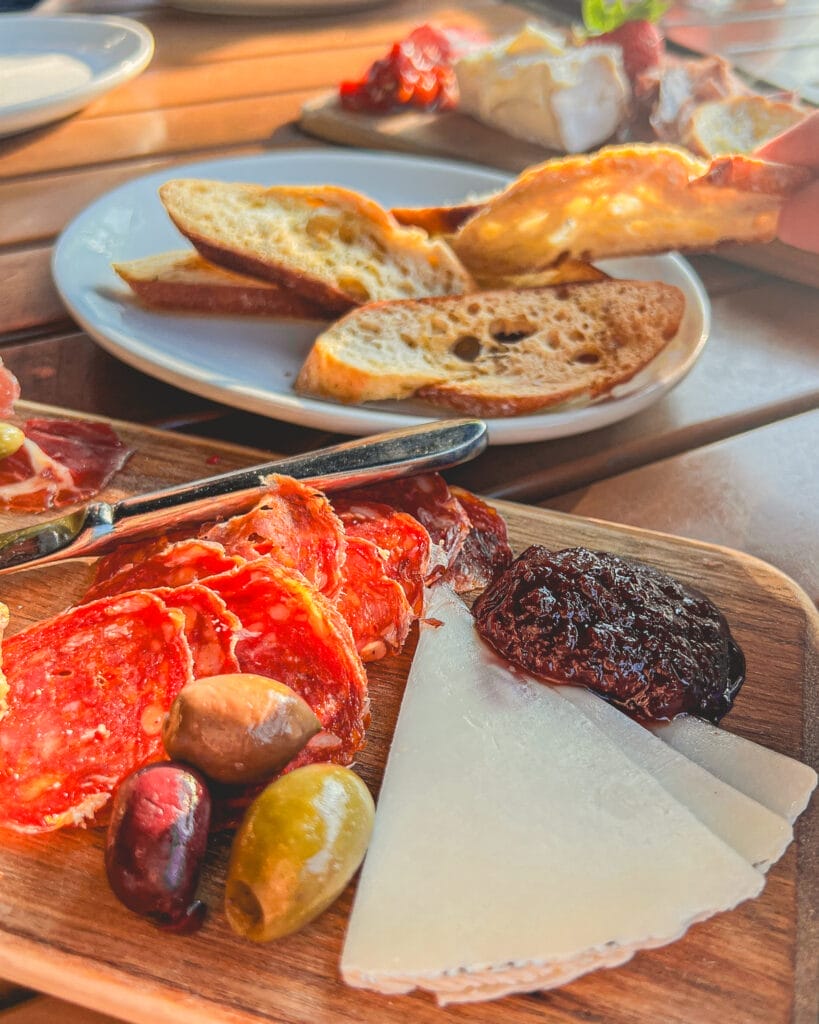 The Columbus Inn is one of the best restaurants in Wilmington.
This iconic restaurant has been around for over 60 years and is still going strong.
You can expect elegant American dishes when you visit.
And the menu is seasonal so it's always changing!
They do offer a variety of dishes so everyone will find something that sounds good.
You can order anything from hummus to brick oven pizzas to brisket fries to crab cakes.
6. Farmer & The Cow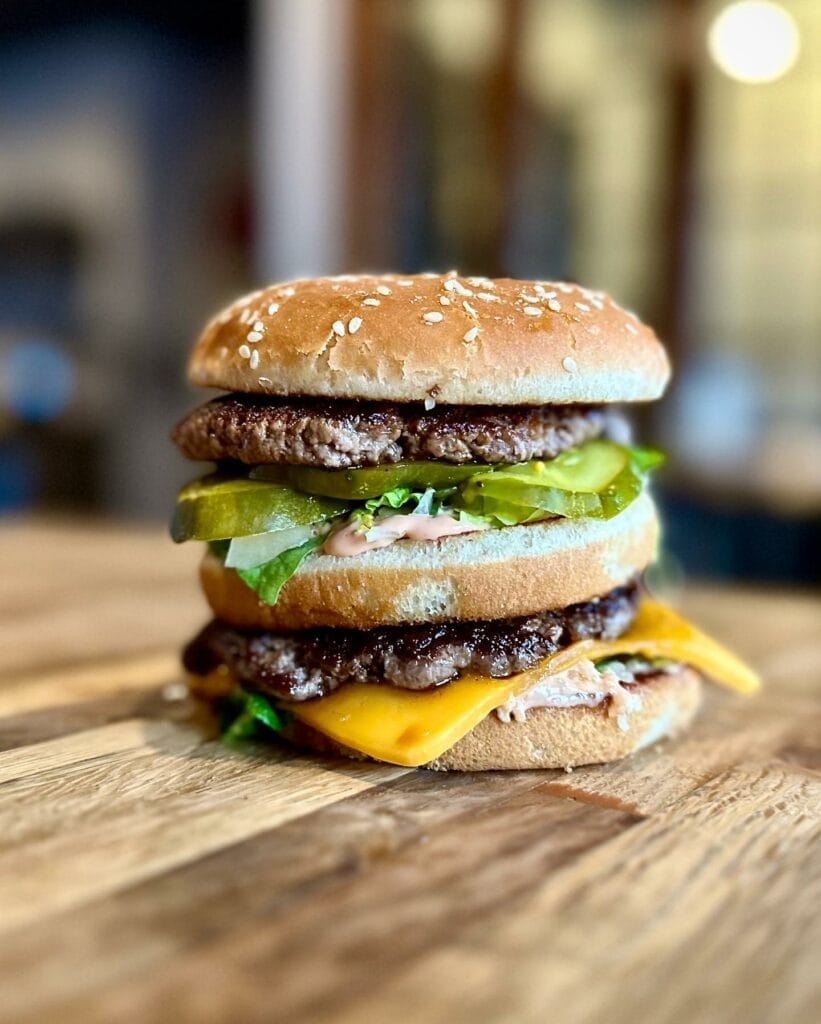 Featured on Diner's, Drive-ins, and Dives, the Farmer & The Cow is a great restaurant to eat at.
If you love burgers, shakes, and bourbon, you'll be pleased to eat at this delicious restaurant.
Their menu is full of yummy foods with funny names.
They spend extra time perfecting each recipe before introducing it to the public.
This ensures that everything you order will be amazing.
In addition to burgers, they have appetizers, a few "not burger" options, and seasonal specials.
7. Scalessa's "My Way" Old School Italian Kitchen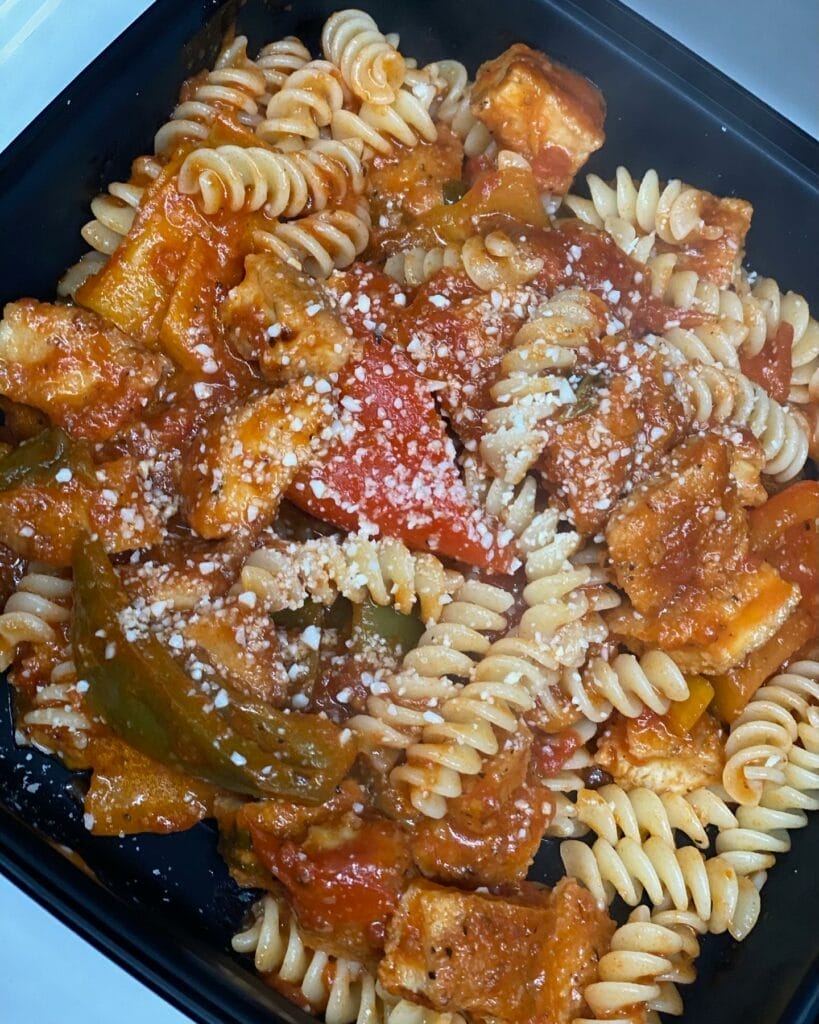 Scalessa's "My Way" Old School Italian Kitchen is a great place to get Italian food. Donnie Scalessa is an award-winning chef who decided to open up an Italian kitchen where he could put his spin on things.
With soups, salads, pasta, and more, you'll be able to order a refreshing menu item that will satisfy your cravings.
The cozy, yet modern, atmosphere is very enjoyable when meeting up with friends or family to enjoy a delicious meal.
8. Opa! Opa!
If you're in the mood for gyros, then you should check out Opa! Opa!
Fortunately, they have a menu full of popular Greek items in addition to gyros.
You can order mousaka, souvlaki, or a classic Greek side dish.
They also have plenty of salad options, quesadillas, wraps, and subs.
The clean and inviting dining room is decorated with gorgeous paintings.
Even if you can visit Greece, you can admire its scenery while eating a traditional Greek food.
9. El Diablo Burritos
If you love a huge burrito, you should visit El Diablo Burritos.
With four Delaware locations, this tiny chain is a huge success.
Build your own burrito, quesadilla, or salad.
And then eat your delicious creation.
Local burrito bars are usually superior to their nationwide equivalents and El Diablo Burritos is no exception.
The food here will simply taste better than anything you get at a major chain. Try it for yourself to find out!
10. La Fia Bistro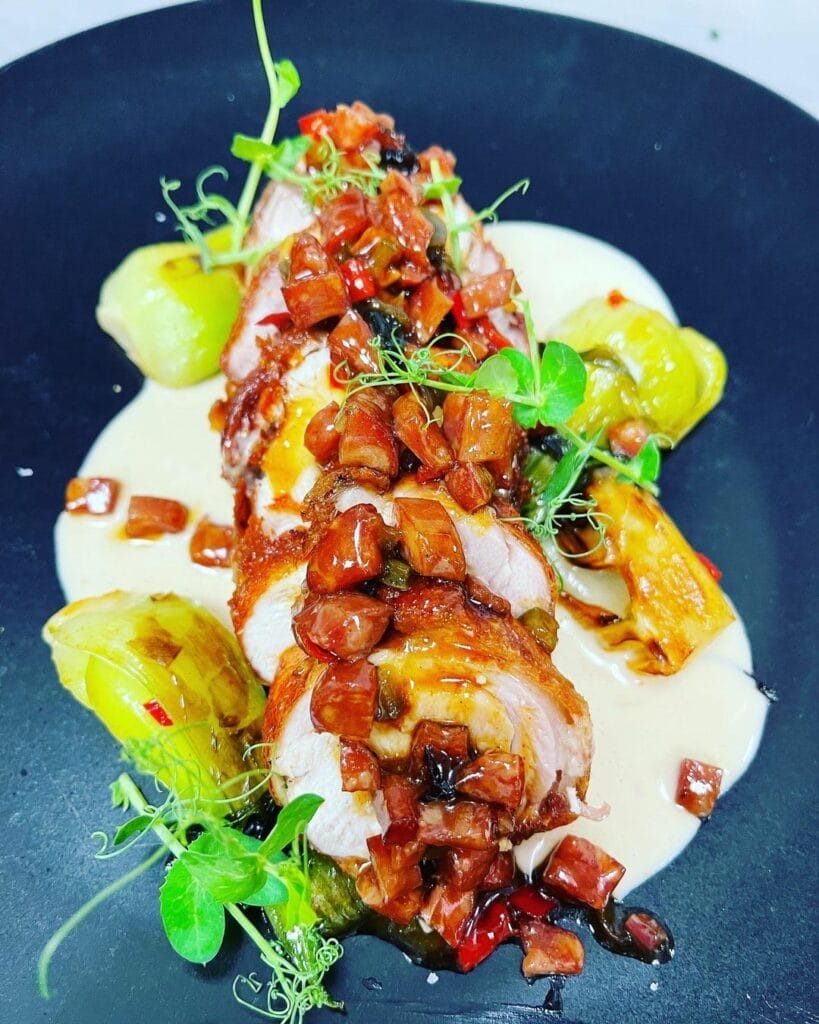 This intimate bistro is located in the heart of downtown.
La Fia Bistro has been in business for over a decade and quickly became a local favorite!
The chef uses local and fresh ingredients to prepare seasonal dishes.
Since the menu is constantly changing, you can return over and over again without getting bored of the menu options!
The best thing about La Fia Bistro is that everything is made in-house–even the bread and desserts!
11. Urban Kitchen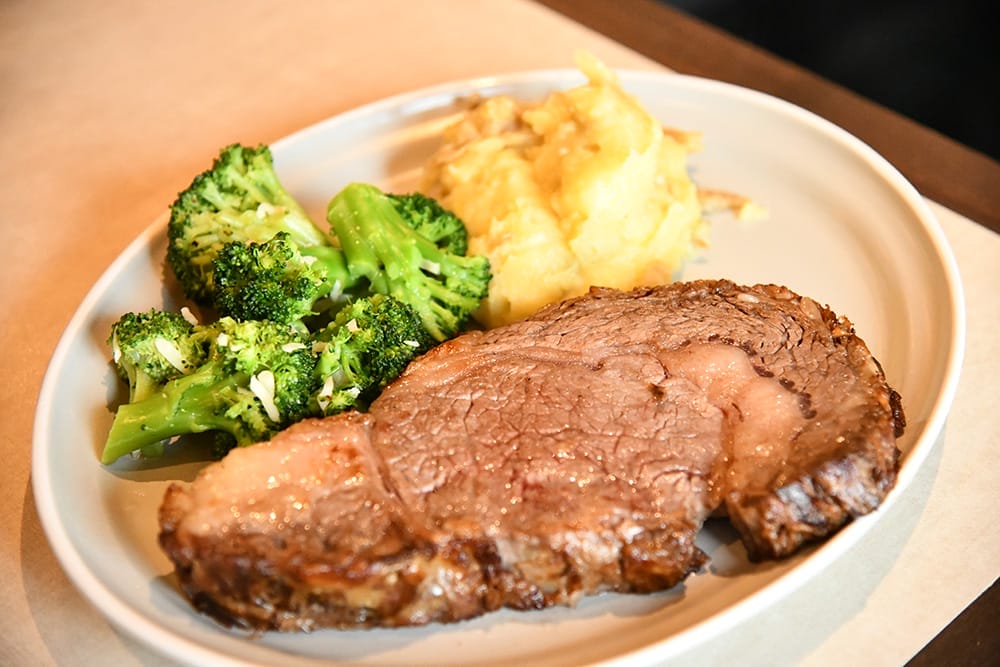 While it's only been open a few years, Urban Kitchen very quickly became a favorite among locals.
Their innovative menu has a wide variety.
Their menu items include paninis, quesadillas, and seafood.
They also have a variety of crab cakes, appetizers, and specialty sandwiches.
If you want to grab breakfast here, that's an option, as well!
The dining room is modern and cozy with fun decorations.
You'll feel at home when you visit!
12. Kozy Korner Restaurant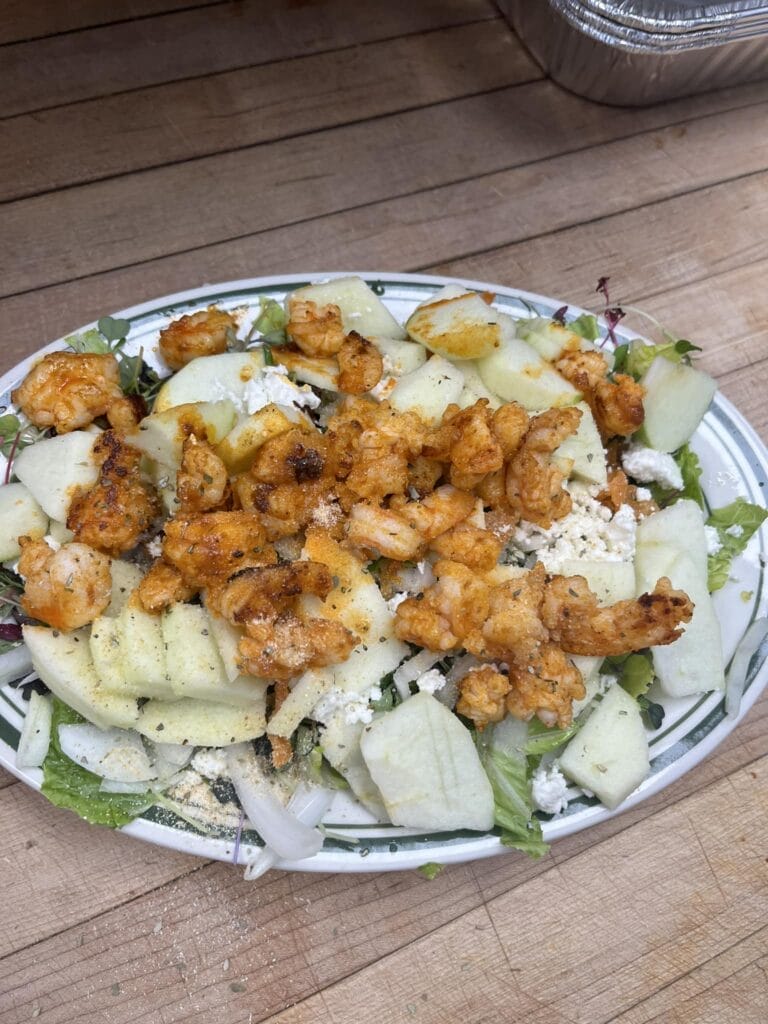 Open since 1922, Kozy Korner Restaurant is a family-owned establishment that Wilmington loves and adores!
With over 100 years of history, everyone in the area should check it out.
While the prices have gone up throughout the past century, they're still really affordable! If you're paying for a big group to eat, this will be one of the most budget-friendly options.
Fortunately, the low prices doesn't mean low quality.
People regularly come back for more because the food is that good!
Once you walk through the door, you'll feel as though you're transported to the past.
And as you eat your meal, you'll definitely feel nostalgic for yesteryear.
13. Mary's Kountry Kitchen
With over 1,000 positive reviews, Mary's Kountry Kitchen is a Wilmington icon.
Open daily from 6-2, this is one of the best spots in Delaware to get a homestyle breakfast.
Country style cooking is what sets Mary's Kountry Kitchen apart from the rest of the area's restaurants.
Comfort your soul with food just like your grandma used to cook!
The cozy dining room is surprisingly spacious.
This is a great place to host parties or get together with big groups of loved ones.
14. Rocco Italian Grill & Sports Bar
If you could really go for a stromboli or a pizza, visit Rocco Italian Grill & Sports Bar.
This locally owned restaurant has been a popular haunt among locals since it first opened in 2011!
They use the freshest ingredients possible to create their homemade dishes.
Your taste buds will certainly be impressed when you bite into the food they bring you.
While they serve mostly Italian food, a lot of their options are much more exciting than the traditional Italian dishes you find at most Italian restaurants.
15. Vincente's Restaurant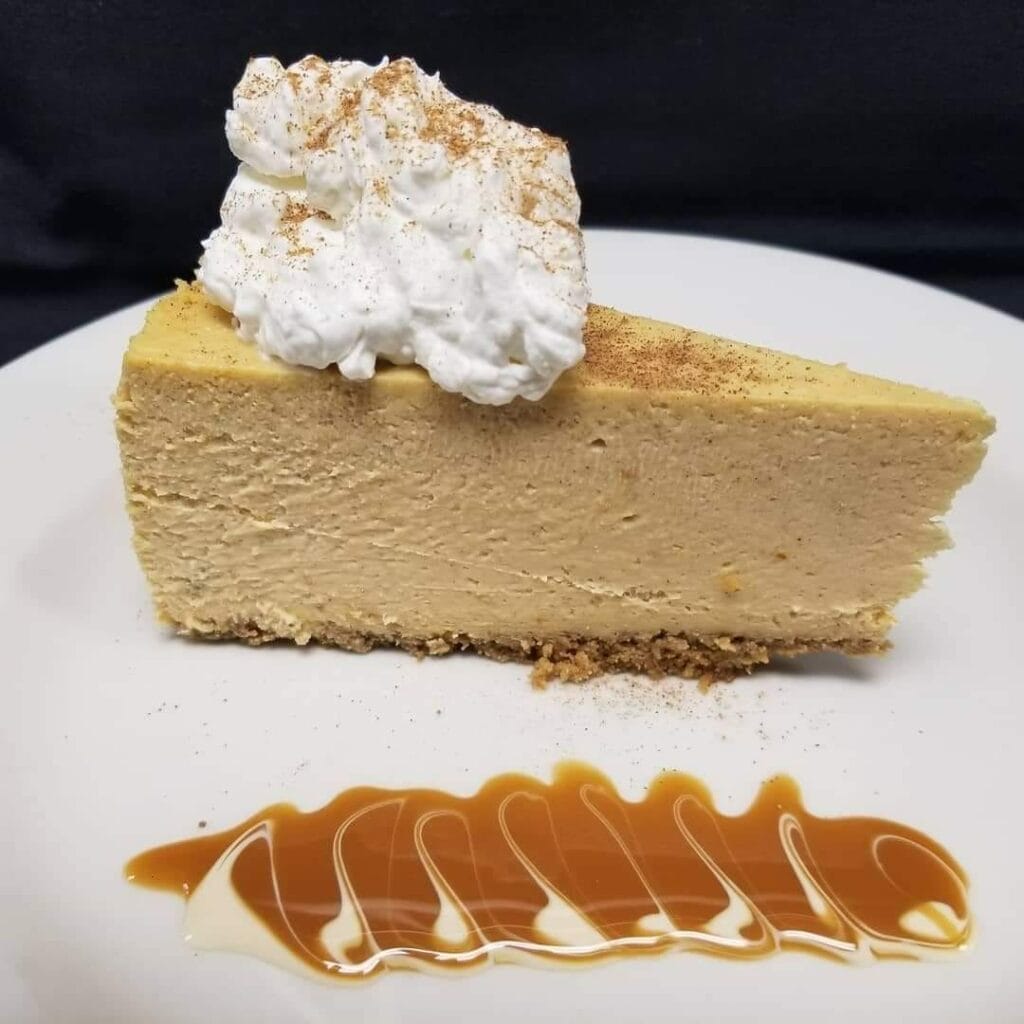 Vincente's Restaurant is popular for good reason.
This Italian restaurant serves quality dishes.
And they will cater to your needs and desires.
If there's a certain way you want your meal prepared, just ask! They'll be happy to assist.
They have a pretty long menu with a variety of options.
Most of their dishes can be classified as chicken, steak, veal, or seafood.
However, they do have some vegetarian options, as well.
16. Cajun Kates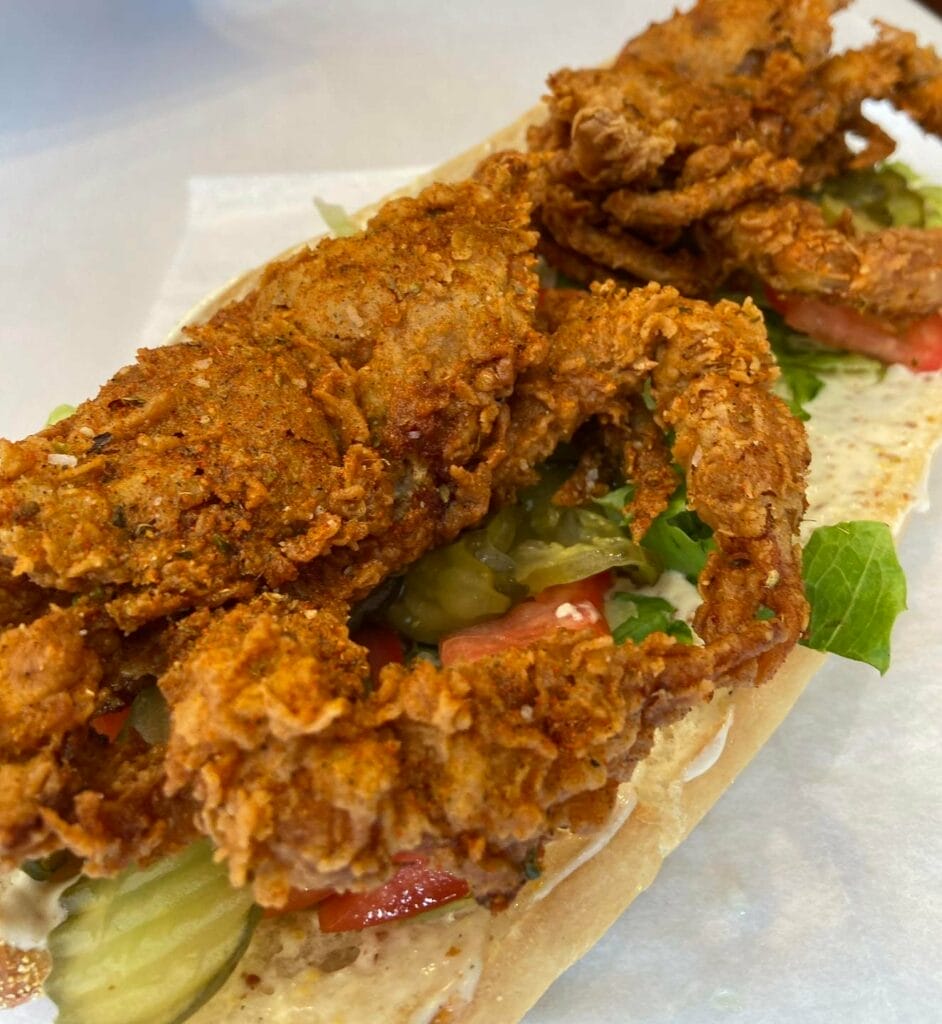 With two locations, Cajun Kates is a local favorite!
They specialize in New Orleans cuisine and a lot of Louisiana natives agree that they do it well.
This is probably the best Creole restaurant in the region!
17. Carmen's Kitchen
If you're in the mood for Puerto Rican food, visit Carmen's Kitchen.
If you've never had Puerto Rican food, then you should consider trying it.
It's a bit different from many other cuisines.
The simplest way to describe it is to mention that a lot of it is fried and seasoned with garlic.
Try a few of their items to get a good sampling of this amazing island.
After all, this is the closest you can get to Puerto Rico without leaving the Midatlantic!
18. Southeast Kitchen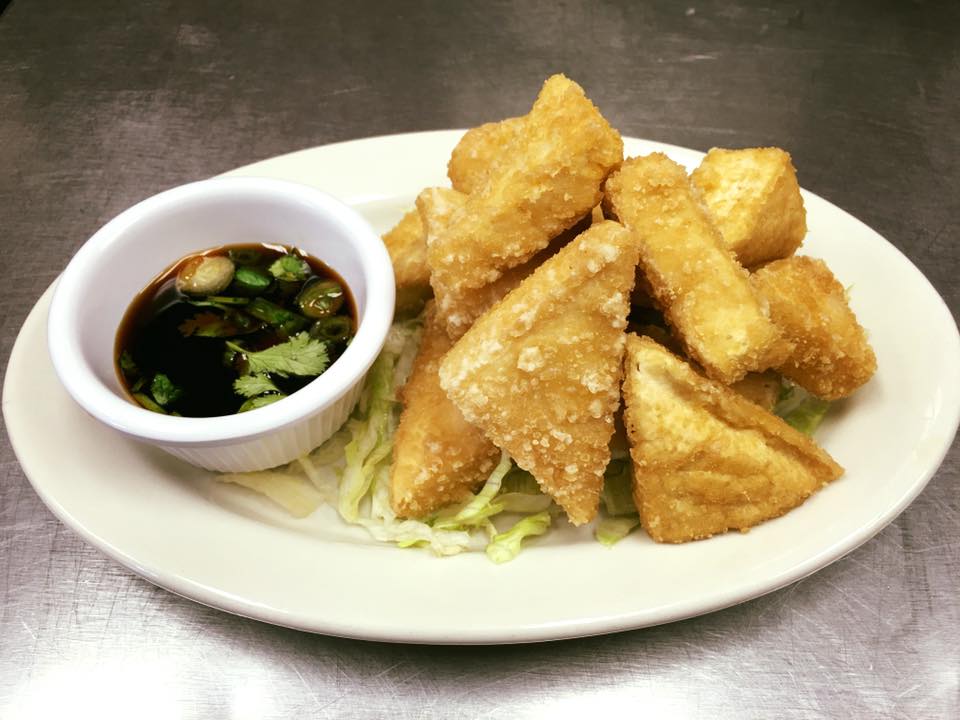 As far as Asian cuisine goes, Southeast Kitchen is the best place to get this in Delaware.
Southeast Kitchen specializes in Thai and Vietnamese foods.
However, they do have a lot of other types of Asian foods.
The food here is fresh, authentic, and fairly healthy.
It's a great combination! While it's a great restaurant for takeout, they do have a nice little dining room.
19. Walter's Steakhouse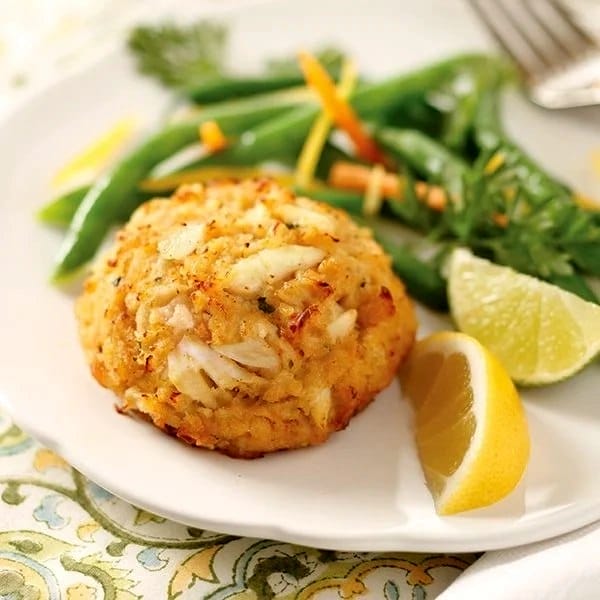 If you're still wondering where to eat in Wilmington, try Walter's Steakhouse.
The oldest steakhouse in Wilmington is a great place to get a good steak.
It's also perfect for parties and celebrations.
You can find classic steakhouse fare when you visit Walter's.
They also have daily specials which can make it easier to choose your food!
Get the All-American Travel Secrets!
Don't miss out on America's hidden gems!