Green Bay is a very popular city in Wisconsin!
It's gorgeous in the summer.
The football crowds are lively during the winter.
And the people who live here are some of the nicest you'll ever meet!
If you find yourself in Wisconsin, you'll stay well-fed.
If you visit Green Bay, we'll help you figure out where to eat! We've compiled a list of the 19 best restaurants in Green Bay, Wisconsin, to eat at when in the city.
1. The Pancake Place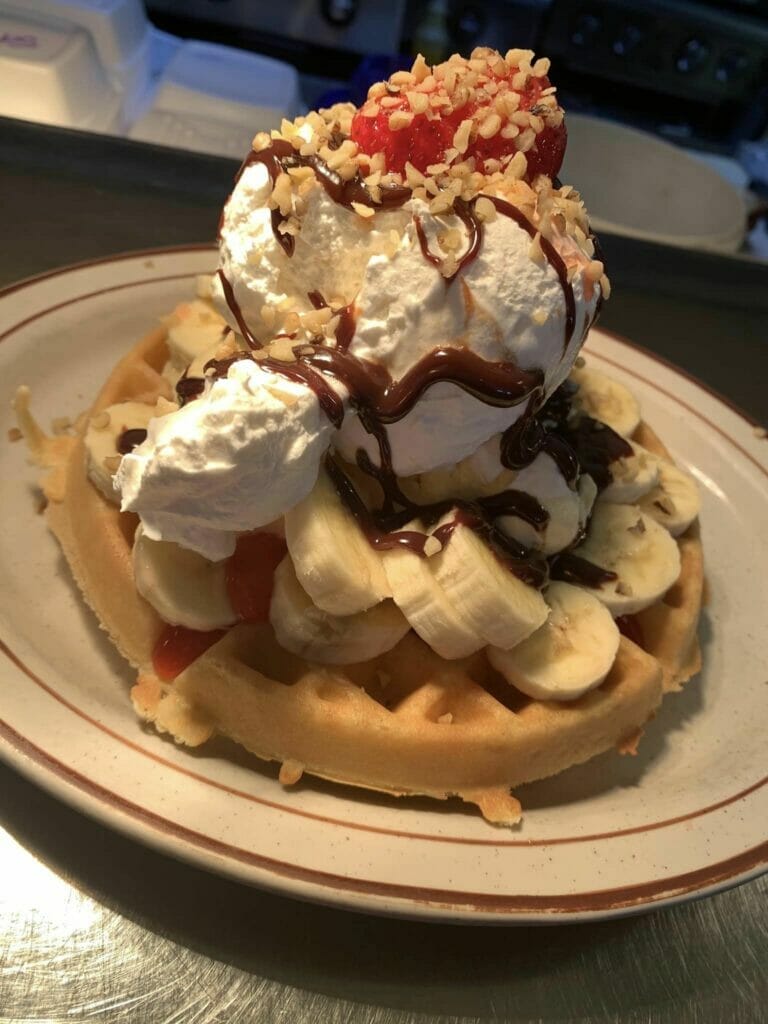 The Pancake Place is one of the best places to eat in Green Bay.
With over 3,000 reviews, guests are always happy at this restaurant.
They've won plenty of awards to prove it. The locals love to eat here!
If you love breakfast, you'll love the food here.
They're open daily from 5 in the morning to 2 in the afternoon and you can get breakfast whenever you stop by.
You feel like family when you walk through the doors.
From the friendly service to the delicious food, love is a key component of this restaurant's business plan.
2. River's Bend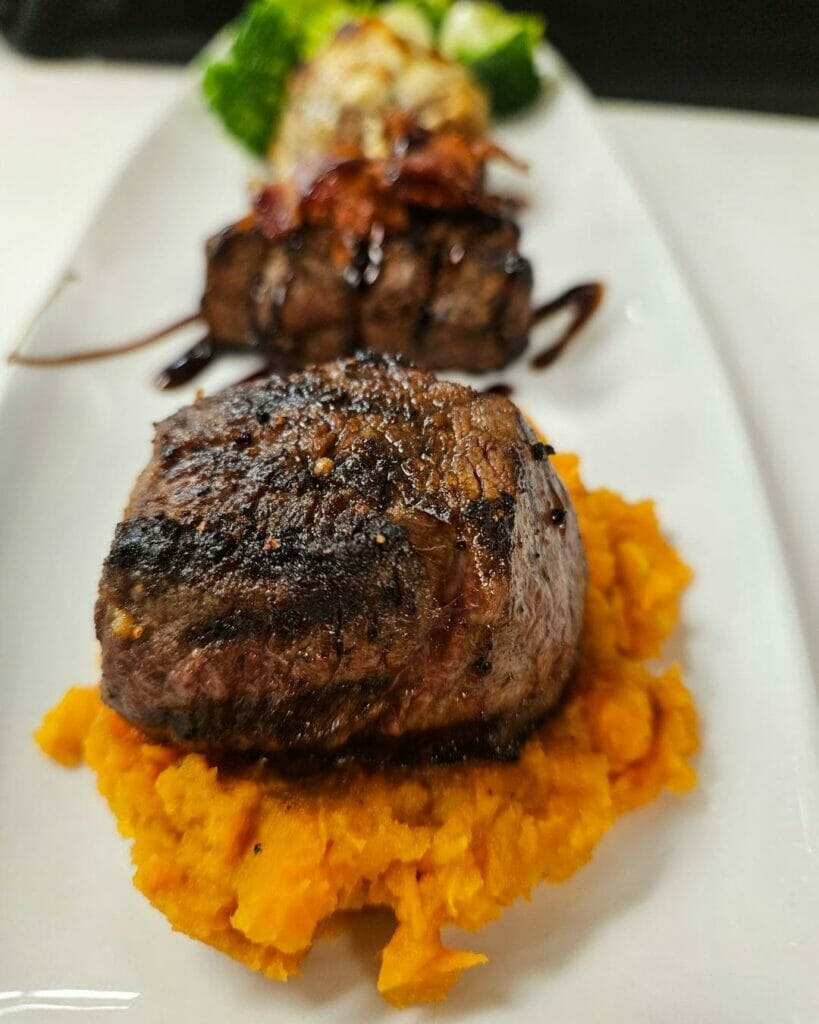 One of Green Bay's best restaurants is River's Bend.
Wisconsin is known for its supper clubs and River's Bend is one of Green Bay's finest.
Open for over 40 years, this restaurant is a classic in the area.
Although it is traditional, the ownership has made changes to keep up with the times.
You'll appreciate a long-time tradition while enjoying modern tweaks!
This upscale restaurant has a popular happy hour.
They also get pretty busy for their Friday fish fry and Sunday brunch.
You won't want to miss out on this popular restaurant!
3. White Dog, Local Green Bay Eatery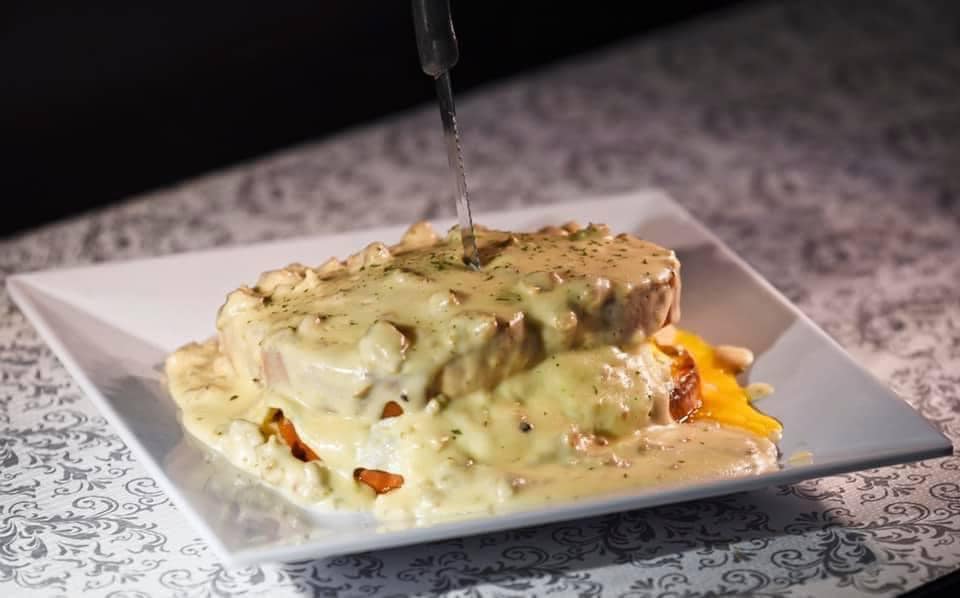 This artsy restaurant has a funky vibe that will make you want to return!
In the summer, they often have live music on their patio.
They only serve homemade food.
They even showcase the work of local artists!
Plus the menu changes throughout the year to keep up with the seasons.
Their menu is full of creative items.
However, they have plenty of familiar foods.
This is great if you're not sure about trying something new! It also means that there's something for everyone.
4. The Village Grille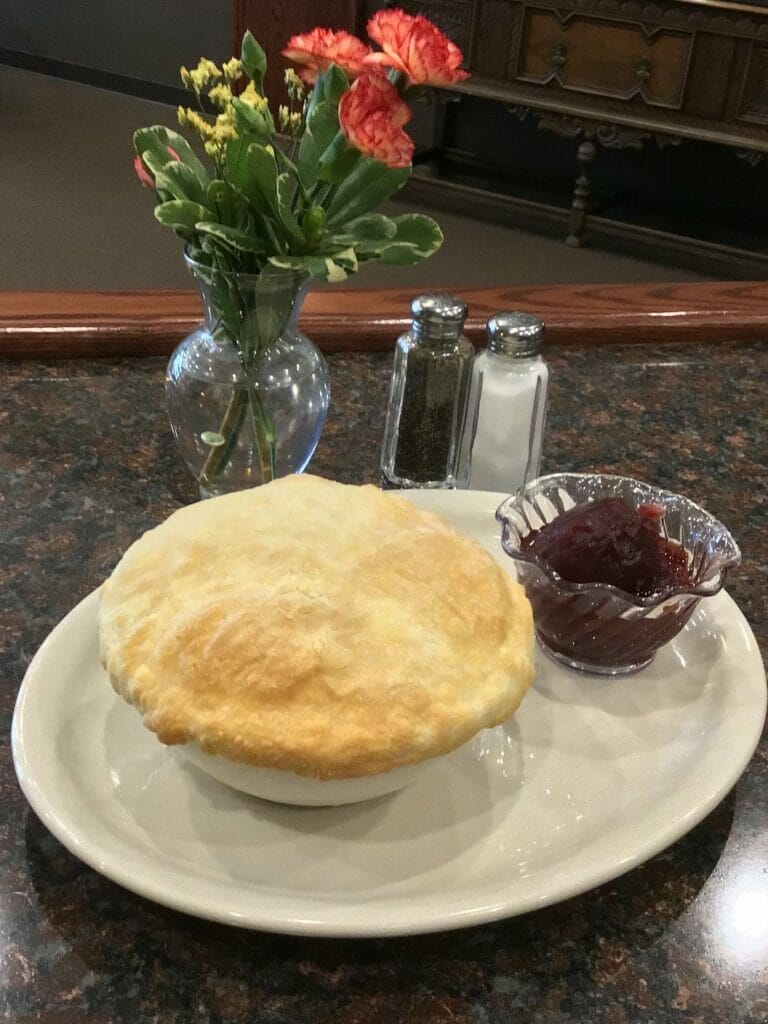 The Village Grille has some of the best food in Green Bay.
Serving typical American cuisine, the Village Grille is especially known for its pub grub.
With an extensive menu, everyone will find something that sounds good.
This is true especially on the kind of day when nobody can even agree on a restaurant!
They also have several drinks to choose from.
You can get domestic or specialty beers, red or white wines, or one of their cocktails.
They have a few signature cocktails, including some dessert drinks and ice cream drinks!
5. Al's Hamburger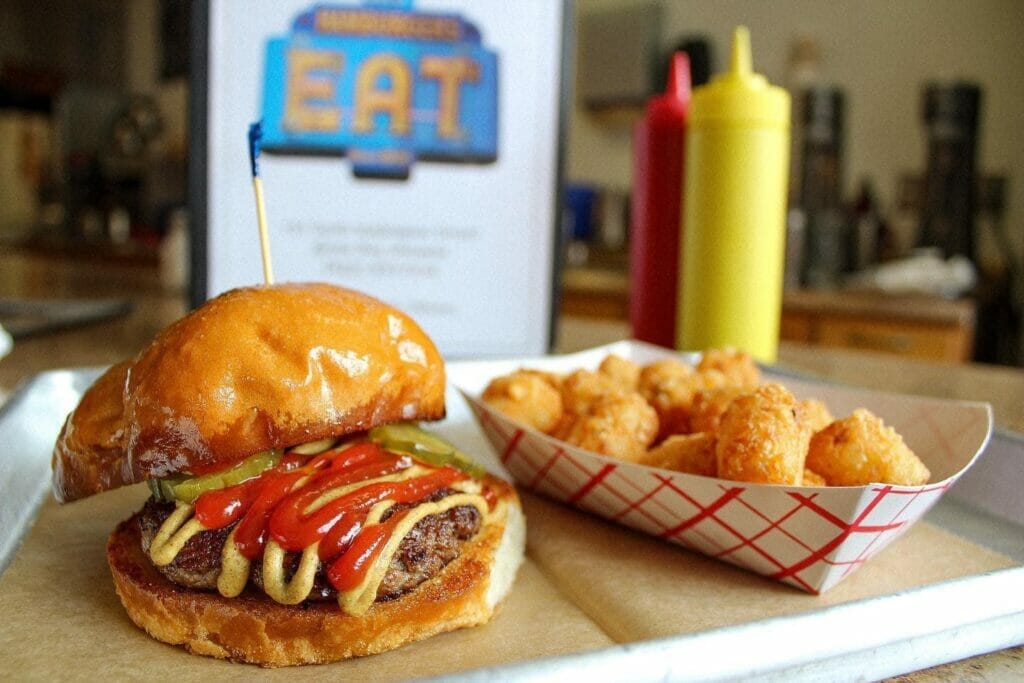 Al's is one of the top restaurants in Green Bay and has been for nearly a century!
Founded in 1934, Al's is an icon and a staple in this city.
Whether you're in the mood for a classic burger or a creative specialty burger, you'll find it here.
Would you like a jalapeno popper burger or a hash burger?
Bratwurst, mac and cheese, and chili are a few other toppings you might find on your burger.
They also have other classic Wisconsin diner dishes on the menu, if you're not in the mood for a burger.
6. Taco Burrito Mexico
Taco Burrito Mexico is an unassuming Mexican restaurant.
However, it's one of Green Bay's most popular restaurants! When you eat here, you'll understand why.
Their high-quality meat is seasoned well.
Their homemade salsa is perfectly delicious. And their burritos are kind of a big deal!
Oh, and their prices are reasonable.
This family-owned restaurant takes pride in its food and service.
This is why you know it will always be the best!
They even have surprise specials occasionally.
A lot of people like this restaurant because the food doesn't taste quite as American as it does at a lot of Mexican restaurants in Wisconsin.
7. Sushi Lover Green Bay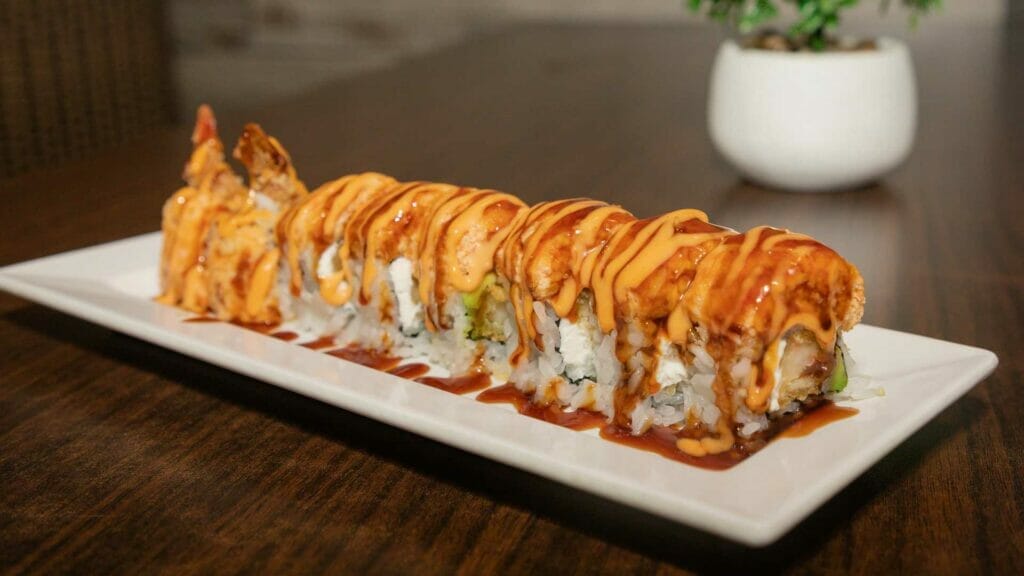 Sushi is the perfect food for any slightly special occasion.
Whether it's a birthday, a new job, or a Monday, sushi is a great way to celebrate.
At Sushi Lover Green Bay, you can expect to have a delicious and classy experience.
They do have a variety of dishes besides sushi.
However, you'll want to order sushi if you come to this place.
In addition to the classic rolls, they have a few fun ones, too!
Do you want a Wisconsin roll, monkey roll, or Godzilla roll?
Then this is the place to try them!
8. Cheesesteak Rebellion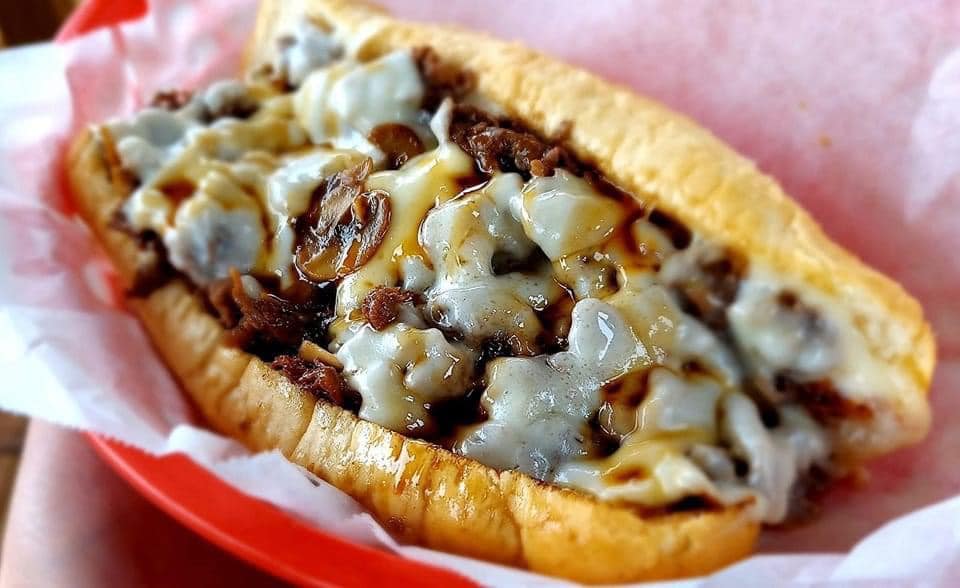 Cheesesteak Rebellion is a casual restaurant that doubles as an arcade.
The atmosphere is full of Star Wars decorations, making it perfect for fans of the movies.
Hang out here so you can be surrounded by others who love the movies as much as you do!
In addition to their specialty cheesesteak sandwiches, they have butter burgers, appetizers, and more.
The menu isn't huge, so you can ensure that they choose quality over quantity!
Whether you get a quick bite, enjoy drinks with friends, or play pinball, you'll enjoy your time here.
It's a favorite among locals because it's a great place to hang out!
9. Cranky Pat's Pizzeria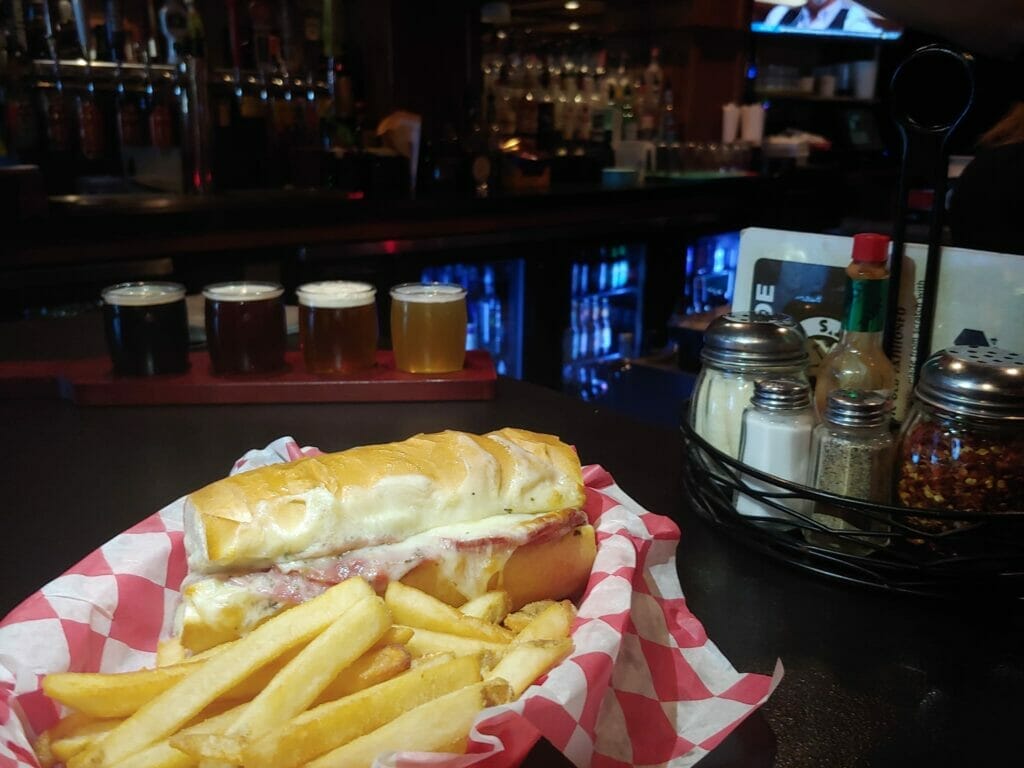 Cranky Pat's has been making pizza has been around since 1955. To this day, it's still as delicious as ever!
They also have a lunch buffet in addition to a late-night buffet.
This is perfect when you want to try a little bit of everything!
This thin-crust pizza has always been made in a slow-cooking oven.
This means it may take a while to get to your table, but it will be well worth the wait. The pizzas are topped with tons of the freshest toppings.
This makes them some of the most delicious pizzas you've ever tasted!
10. Angelina Restaurant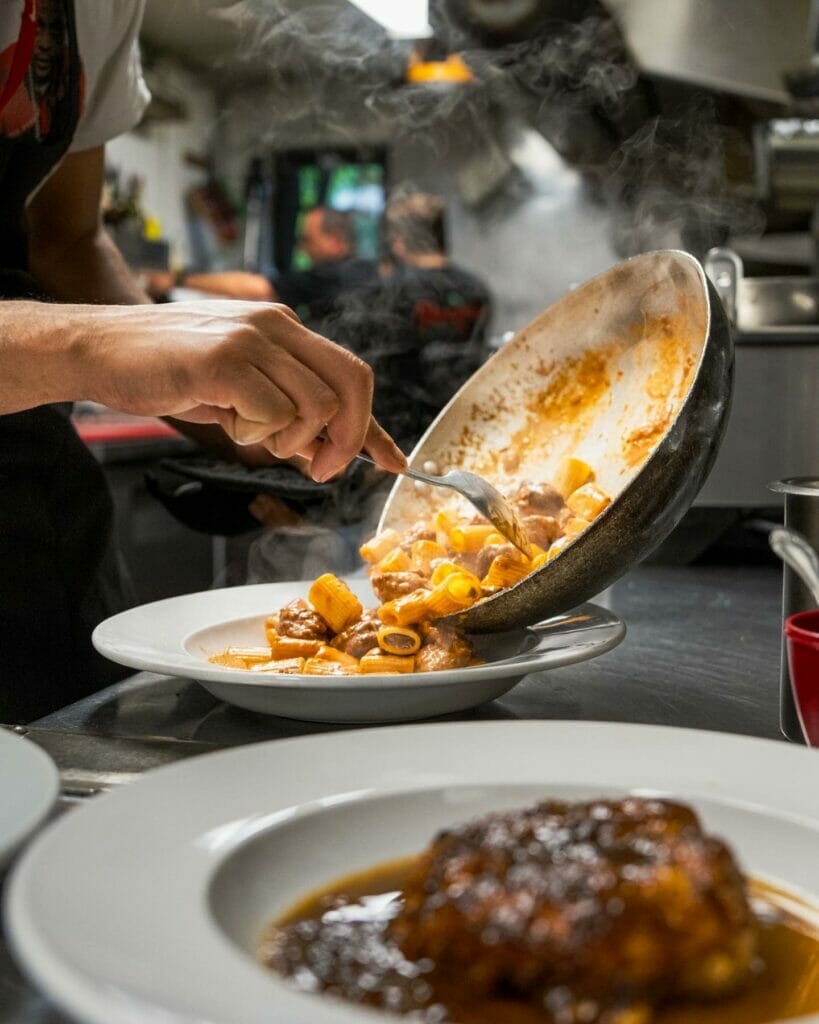 If you're in the mood for Italian, check out Angelina Restaurant.
The atmosphere at this restaurant is charming and intimate.
You'll feel like you're actually in Italy!
Angelina was born and raised in Italy.
She moved to the States and realized this country was lacking in authentic Italian cuisine.
So she started a restaurant that rivals some restaurants in her homeland!
Not only can you expect quality food, but you'll also receive quality service.
With indoor and outdoor seating, you can pick a table that you find comfortable.
And the relaxing atmosphere will ensure that you fully enjoy your meal.
11. A'Bravo Bistro & Wine Bar
While A'Bravo Bistro & Wine Bar is technically a deli, there's nothing plain about it.
Since the 90s, this upscale deli grew into a full-service restaurant with a delicious menu.
Enjoy rare wines, a full bar, and sophisticated comfort food.
This restaurant has won many awards.
You'll understand why during your meal!
Their lunch menu resembles what you'd find at a deli.
However, they have many upscale plates you can order during the day.
For dinner, you'll notice a sophisticated menu with dishes like Prosciutto Chicken LC or Truffle Scallop Pasta.
They also have several dishes to meet common dietary needs.
12. Chefusion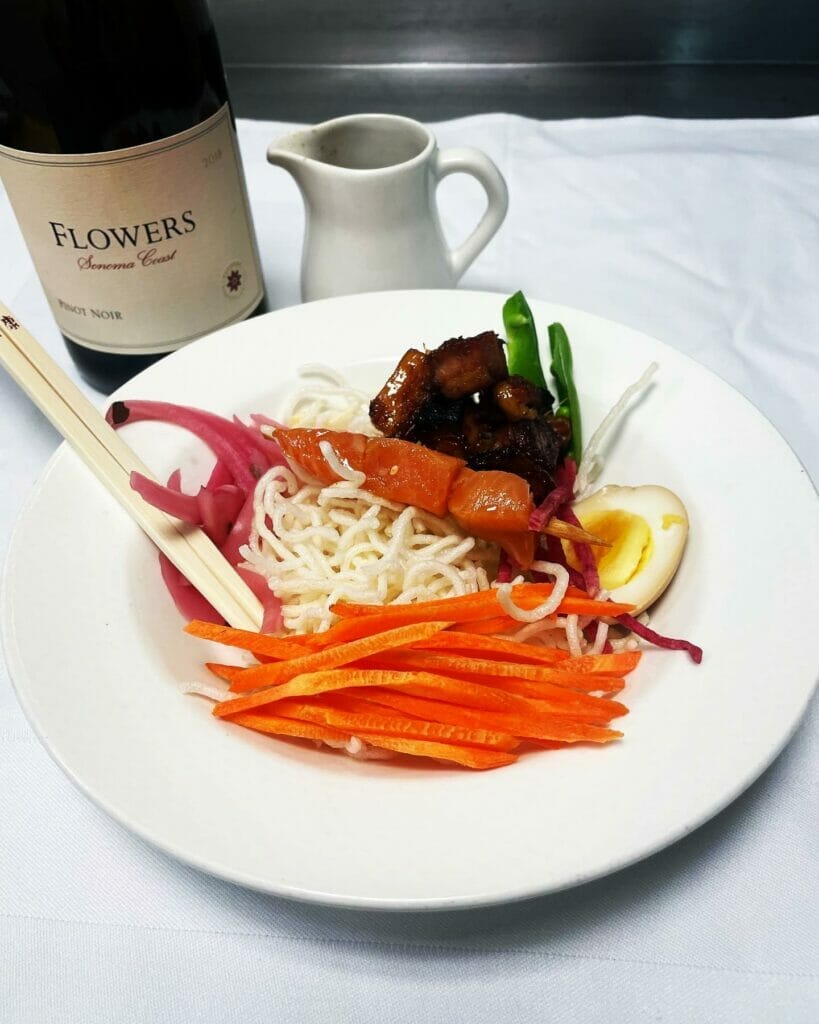 Chefusion is one of the classiest restaurants in Wisconsin.
Everything on their menu sounds like a bucket list item!
Butter Poached Lobster, Seared Scallops with Strawberry Lemon Curd, and Rock & Hill Wagyu Farm Beef Burger are just a few of their menu items.
They have an extensive wine list and serve many somewhat local beers.
They also have a variety of delicious cocktails and several hard-to-find whiskeys.
No matter what you want to drink, you can expect to find the best version of it here!
This classy restaurant has an intimate atmosphere and will sometimes provide live music to enhance the environment.
13. Republic Chophouse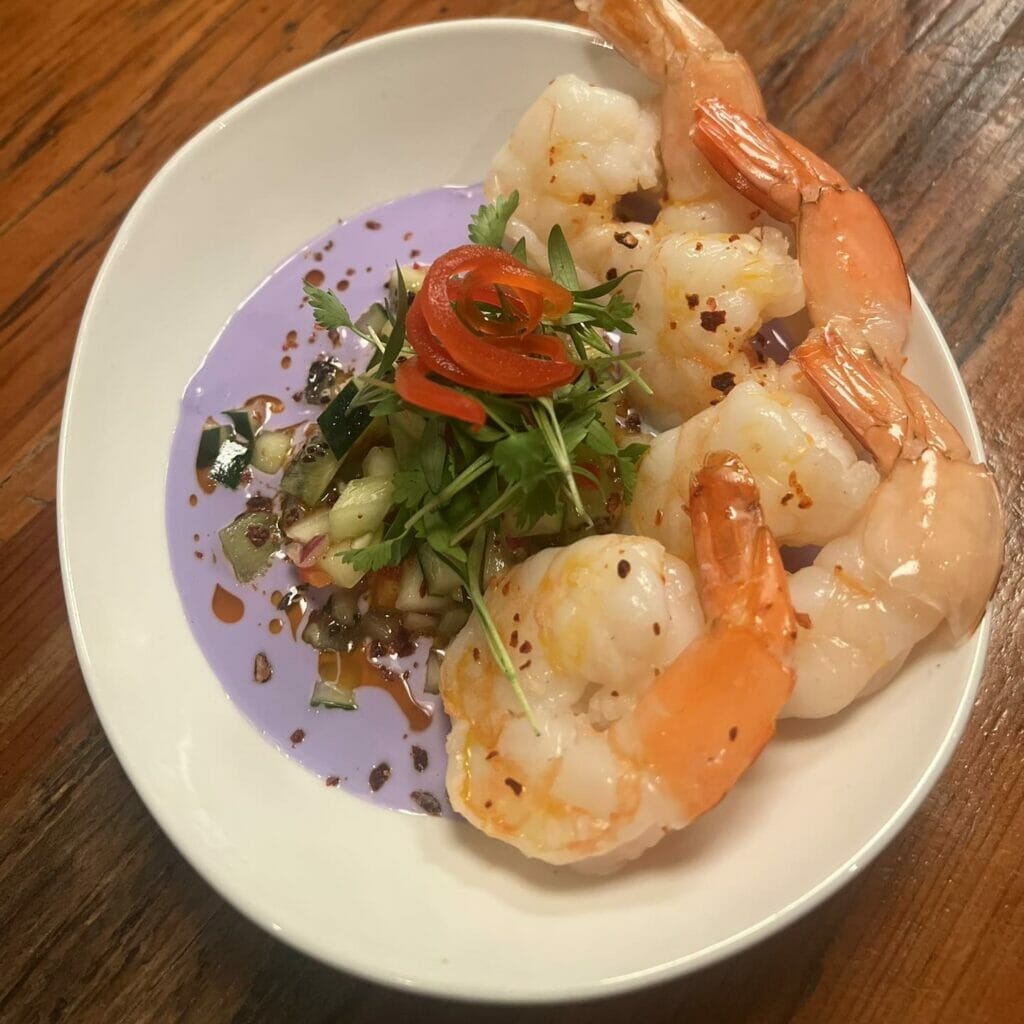 The Republic Chophouse is one of the best restaurants in Green Bay.
This classy restaurant has an open and welcoming atmosphere.
You'll feel comfortable when you visit!
This classic steakhouse has kept up with the times.
While they have the basic dishes, they also have several dishes with a modern twist.
This will ensure that there's something new and creative to try.
The menu has a variety of delicious dishes.
Whether you're in the mood for steak, seafood, or something else, you'll find something that sounds good!
But make sure you save room for dessert because they have some decadent dessert options.
14. Bay View Family Restaurant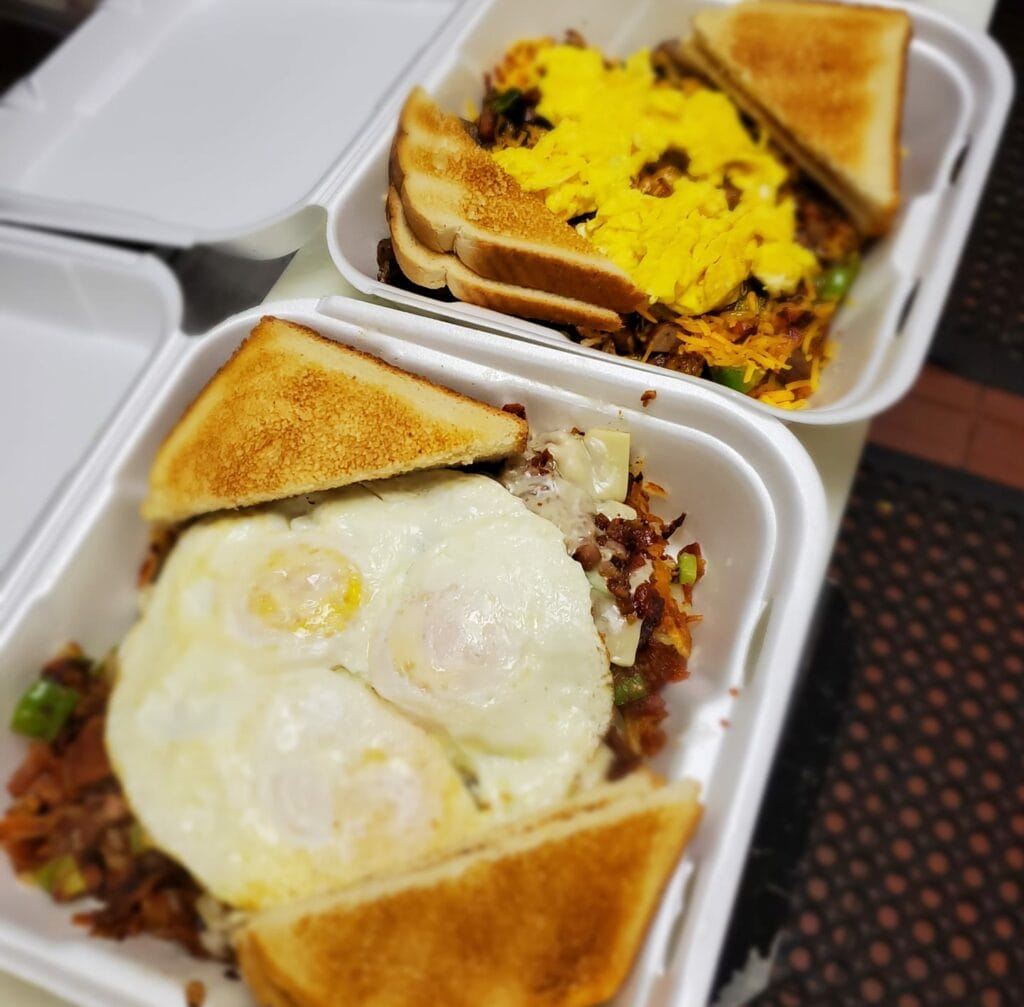 If you value great service, delicious food, and low prices, you'll want to eat at Bay View Family Restaurant.
This restaurant is the epitome of a family restaurant.
When you walk in, you'll see local members of the community congregating with each other while eating home-cooked food and drinking coffee.
If you want to see what Green Bay culture really is, then you'll have to visit this restaurant.
Their extensive menu has a little bit of everything.
In addition to comfort food, they also have Mexican and stir-fry dishes.
You'll definitely find something yummy!
15. Plia's Kitchen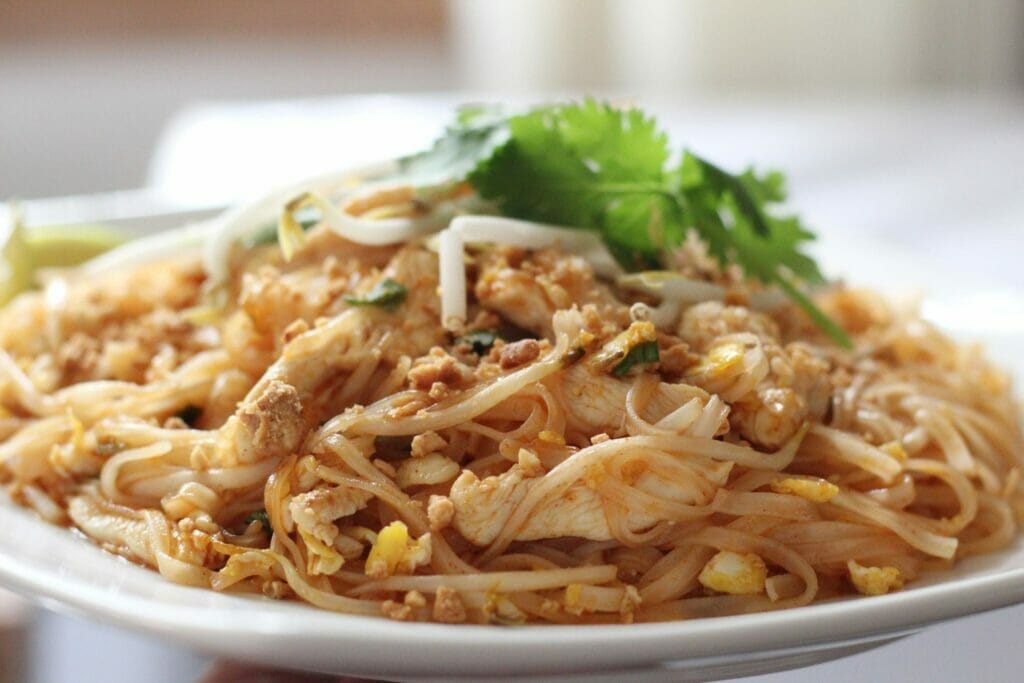 Just because you're in northern Wisconsin doesn't mean you can't enjoy Southeast Asian cuisine.
At Plia's Kitchen, you'll be able to eat some of the best Asian food in the state.
Curry, noodles, stir fry, rice, and egg rolls are just a few of the things on their menu.
They serve a variety of Asian food that will make your mouth water!
Their guests even agree that they have the best pho in the city.
While this restaurant is perfect for takeout, they do have a dining room if you'd prefer to dine in.
16. The Booyah Shed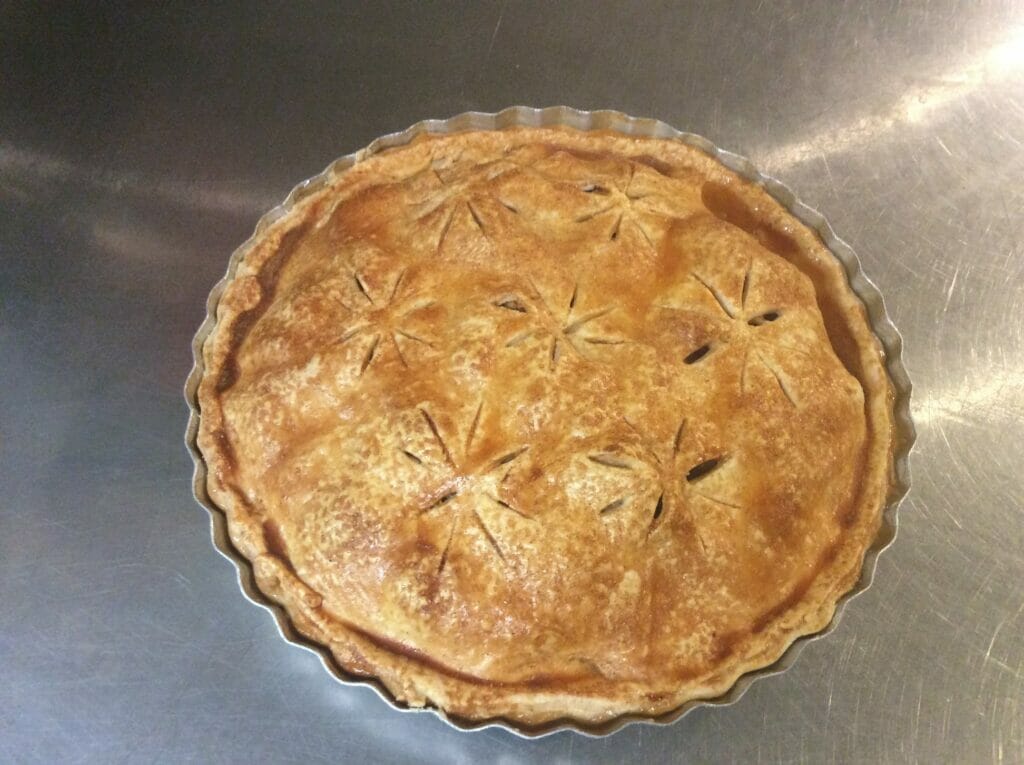 The Booyah Shed started out as a food truck but now has a brick-and-mortar location.
This proves that the locals love it!
Booyah is a type of thick soup that seems to have been brought to the region by Belgian immigrants.
However, nobody exactly knows how it came to be.
At the Booyah Shed, they slow cook a chicken booyah in a 45-gallon cast iron kettle.
And that's the secret to their success!
They also serve sandwiches, tacos, and more.
And they have a Friday fish fry every single week!
No matter what you eat, you'll love the quirky atmosphere at this local favorite!
17. Main Street Bourbon Room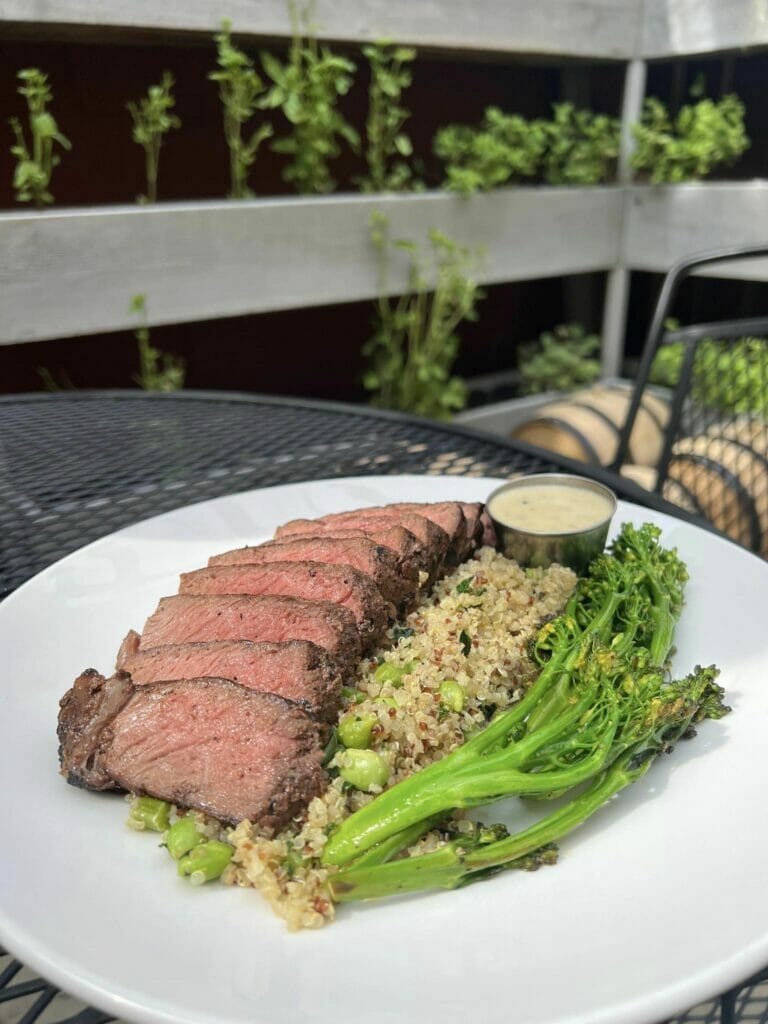 Located in the Olde Main Street District, the Main Street Bourbon Room is a classy gastropub.
It's the perfect place to meet up with colleagues or friends for any occasion.
The cozy and intimate atmosphere allows you to relax while enjoying a meal or a drink.
They have several weekly deals so there's always a way to save money when you visit!
This restaurant serves typical pub grub, such as burgers and popular appetizers.
No matter what you order, your mouth will water when the server brings it out to you!
They also have an extensive whiskey and liquor list.
18. Legend Larry's
If you love a good sports bar, be sure to check out Legend Larry's.
This local restaurant now has 4 locations, which goes to show just how popular it is!
Legend Larry's is especially known for their sauces.
Be sure to try them on their delicious chicken wings!
And if you want to take the sauces home with you, then pick up a bottle for your own kitchen!
While this restaurant focuses on wings and shrimp, they do sell a variety of sides and appetizers.
These are perfect for munching on while watching the Packers game!
19. Grapevine Café
If you're still wondering where to eat in Green Bay, visit the Grapevine Café.
This cozy cafe specializes in food that is a bit lighter and healthier than what you'll find at most restaurants.
It's great if you're in the mood for breakfast, salad, or a light lunch. It's the perfect spot to meet your friends for brunch!
While locals love it, it does draw in several tourists, as well.
That's because it's located next door to some cute shops that are perfect for someone who wants to stretch their legs, find a perfect gift, or just go shopping!
Get the All-American Travel Secrets!
Don't miss out on America's hidden gems!