One of the most important questions we're going to answer in this Frontier airlines review is, "Is Frontier safe?" because that's what the vast majority of people wanting to fly this ultra low cost carrier are going to want to know!
However, we're also going to talk about more than its safety record, including whether it actually is cheaper than other airlines, how best to purchase seats so you get more legroom, and a review of the Frontier airlines experience from booking to interacting with the cabin crew.
My Frontier experience took me from San Francisco to Dallas, Texas (which is an incredible route to fly if you're hoping to see views of the Grand Canyon and other natural wonders).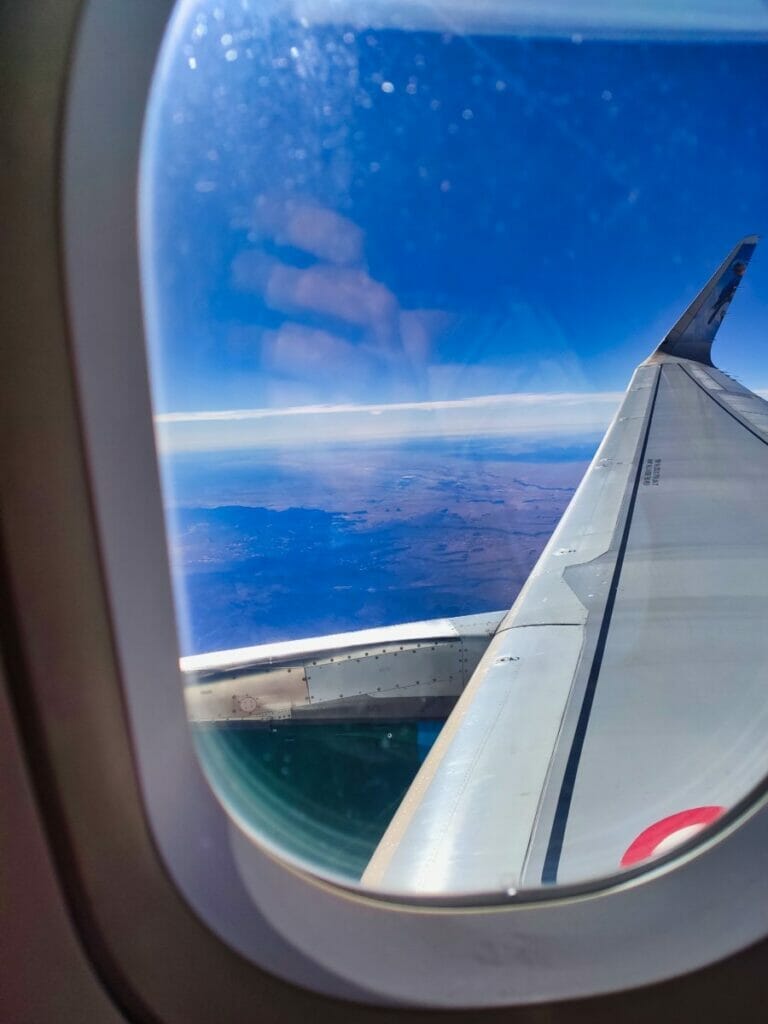 We had two separate bags to check and a carry-on each, and you know that we got there okay because I'm writing this article now, but let's uncover the in's and out's of what it's like to take to the skies with their friendly bear mascot.
History of Frontier Airlines
The modern day Frontier airlines began in the 1990s, when Continental was scaling back operations out of Denver and a pilot and his wife saw an opportunity to start a charter airline based out of Denver.
Over the years, it grew and expanded to quite a few destinations in the west (hence the "Frontier") name, and nowadays it goes to over 100 US domestic destinations and some international ones.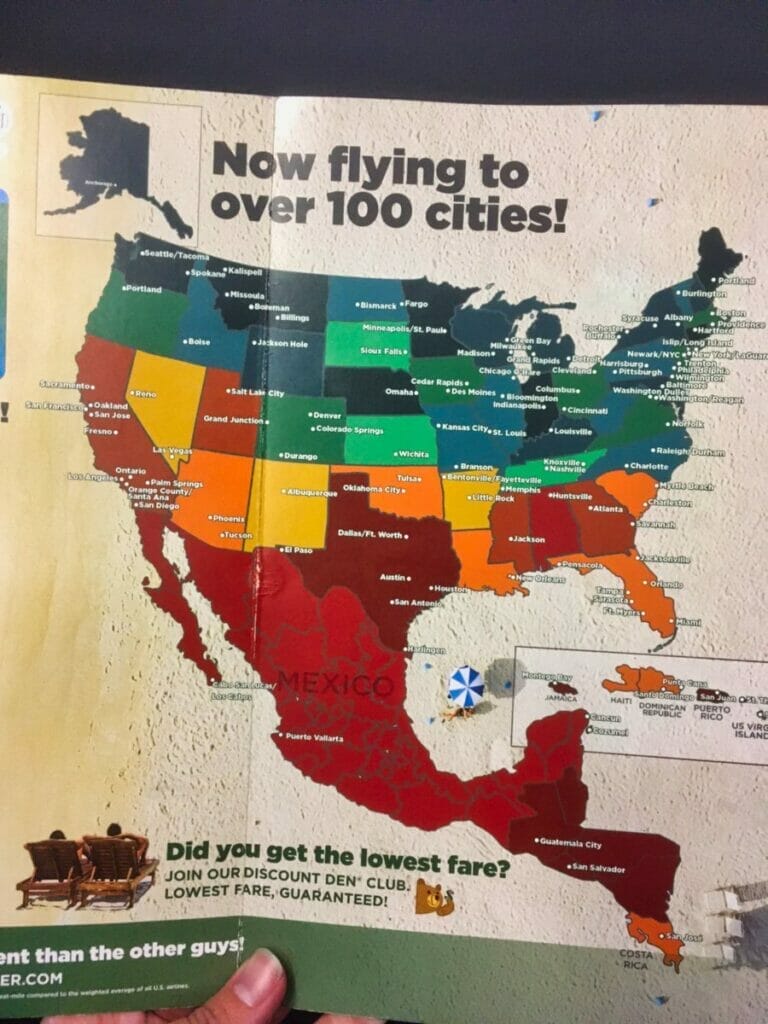 Often, Frontier will fly to lesser known airports instead of the big hubs, but they do fly to many big hubs including San Francisco and Dallas Fort Worth, which is where my Frontier flight went between.
It hasn't always been smooth sailing, including bankruptcies and mergers, but Frontier airlines is still flying today!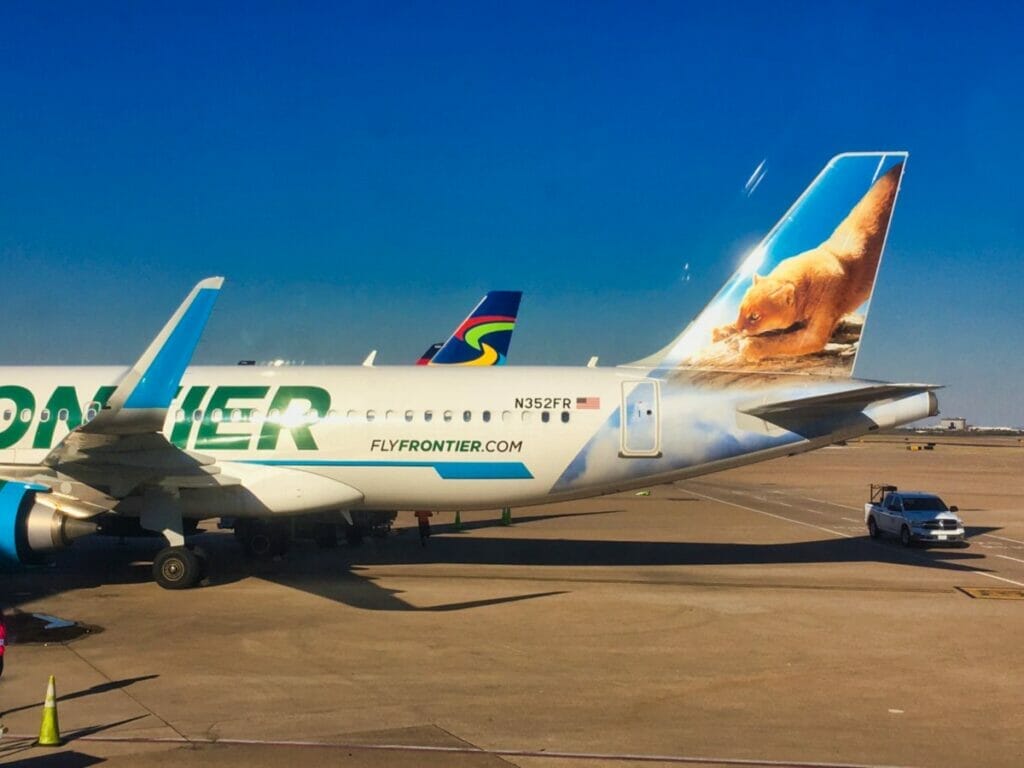 Frontier Booking Experience
The booking experience for Frontier is a little basic, but functional.
It's important to keep these steps in mind when you're asking yourself, "Is Frontier Airlines good?" though, as obviously your experience starts before you step on the plane.
You'll see the "book" option once you go to the homepage, and while the website isn't as flashy as other airlines, it is easy enough to see where you put in your destination.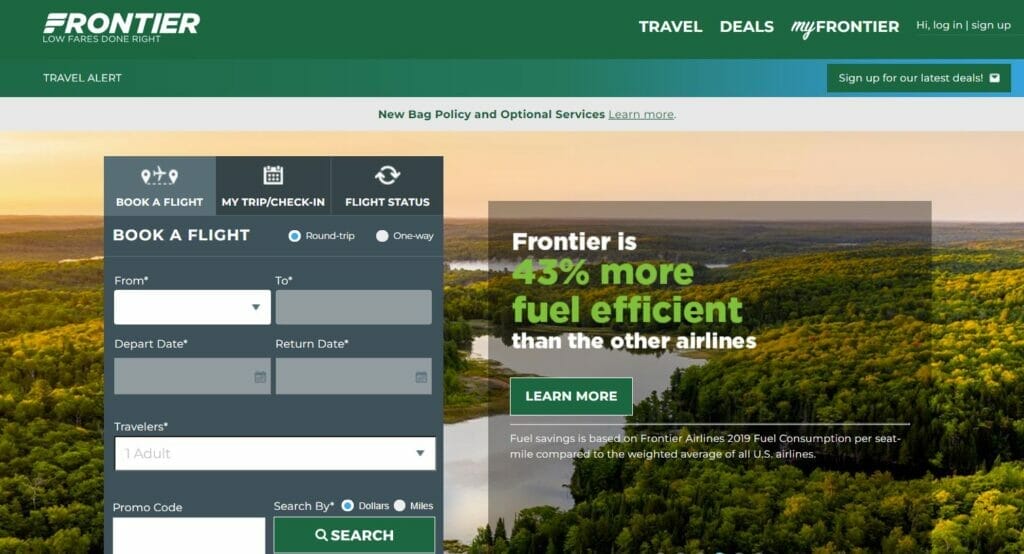 From there, you'll be able to pick a return date, but take notice that Frontier doesn't offer flights to all destinations on every day, so you may see some dates greyed out.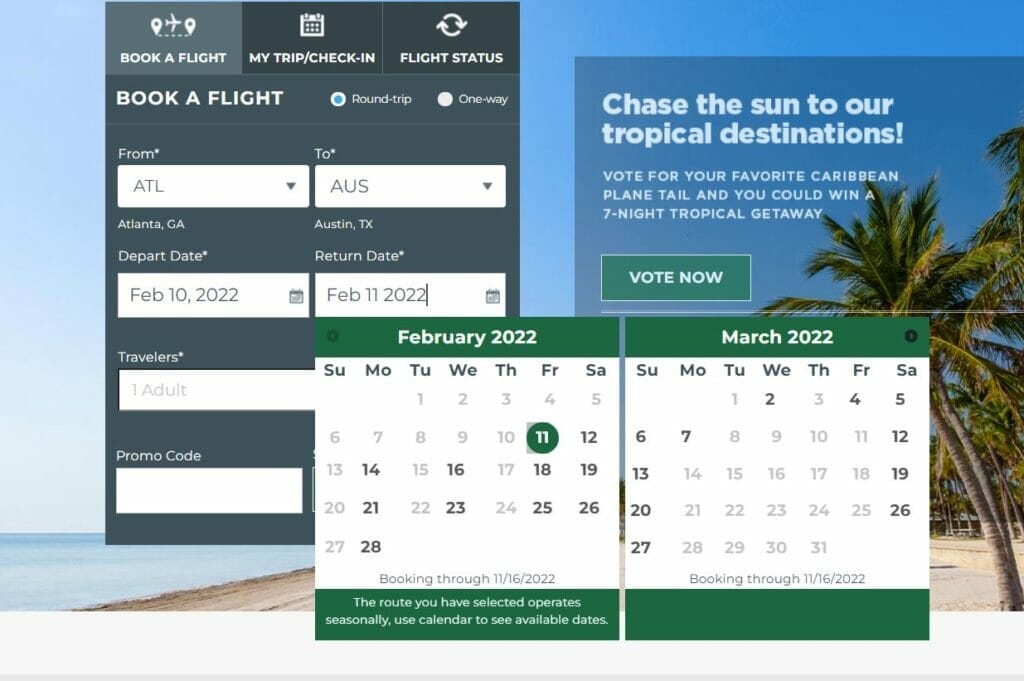 After getting to the main booking page, you'll see prices for your flights and options to either join the Discount Den or pay the "Standard Price."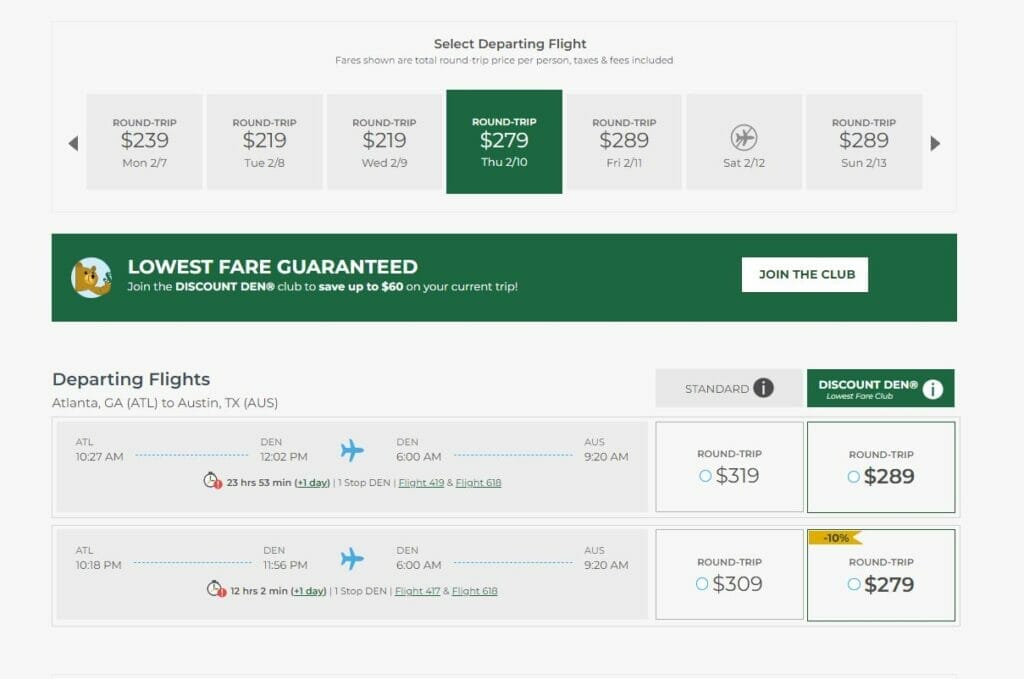 It costs money to pay to join the "den," so it's a matter of determining if paying that price plus the cheaper Den flight price will overall be cheaper than buying the Standard flight.
From there, you start to enter passenger information and then go through all of the "add-ons" that ultra low-cost carriers tend to add.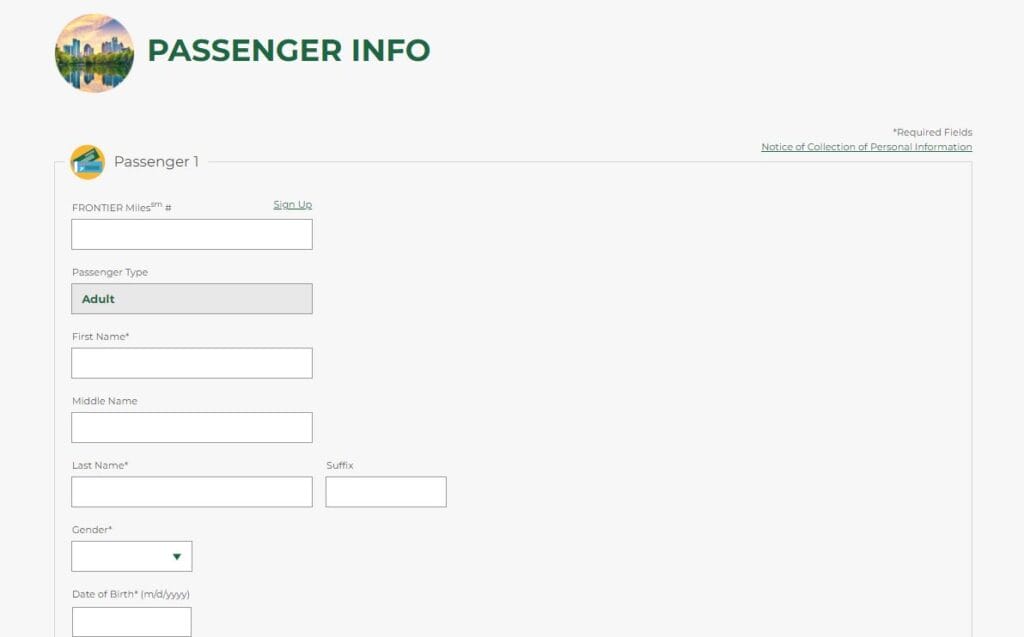 You'll be asked about luggage, seating arrangements, and other upgrades, as well as offered "bundles" that will combine some of these perks together.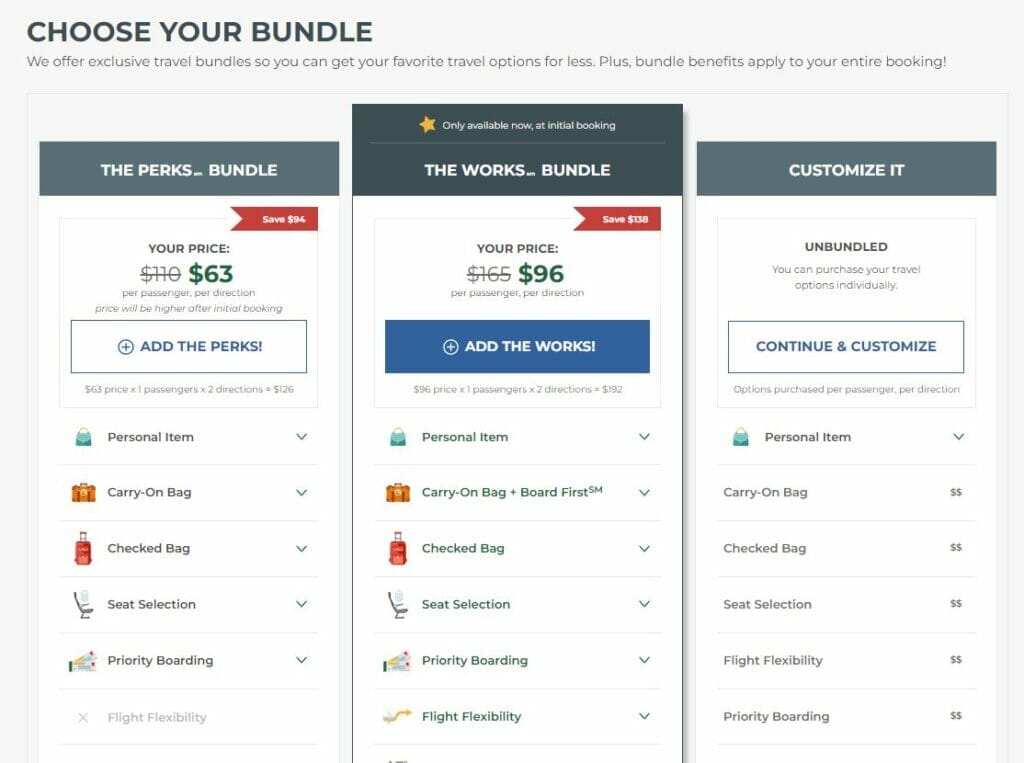 Remember that Frontier does not offer a free carry-on, only a free personal item that must fit under the seat in front of you (we like this one to maximize your space), so if you're going anywhere that requires you to bring more than a backpack, you'll need to compare luggage prices and decide how much you need.
Purchasing at the booking stage is almost always cheaper than waiting until later on to add the upgrades, so go in knowing exactly what you need to have a comfortable flight.
What to Pack for a Flight on Frontier
Aside from your general luggage that you'll be bringing to your destination, think about bringing some of these flight essentials (the carry-on that counts as a personal item and tablet with downloaded movies are the most important for Frontier).
Tablet with downloaded movies and TV shows and headphones: I love this tablet for air travel and these noise-cancelling headphones, and this is super important on Frontier because there is no in-flight entertainment.
Sleep mask like this one: you're not going to sleep, let's be honest, but shutting out the light on an early morning flight is still a better way to travel
Ear plugs like these silicone ones: if you're using regular foam ear plugs, you've already lost the battle of the crying baby
Compression socks like these ones that don't look ugly: no one will even know you're wearing them, and they can go a long ways towards keeping your circulation healthy in the sky
Reusable water bottle like this one: did you know you can bring a reusable water bottle through security, then fill it up with water at the gate? Boom, thirst quenched.
Carry-on that counts as a personal item like this one: some people use backpacks or duffels like these.
How to Get the Best Seat on Frontier
Unlike airlines like Southwest that have a "first come, first served" seating process, Frontier allows you to book your seat ahead of time.
You'll be brought to a page that shows exactly what seats are available and how much they cost.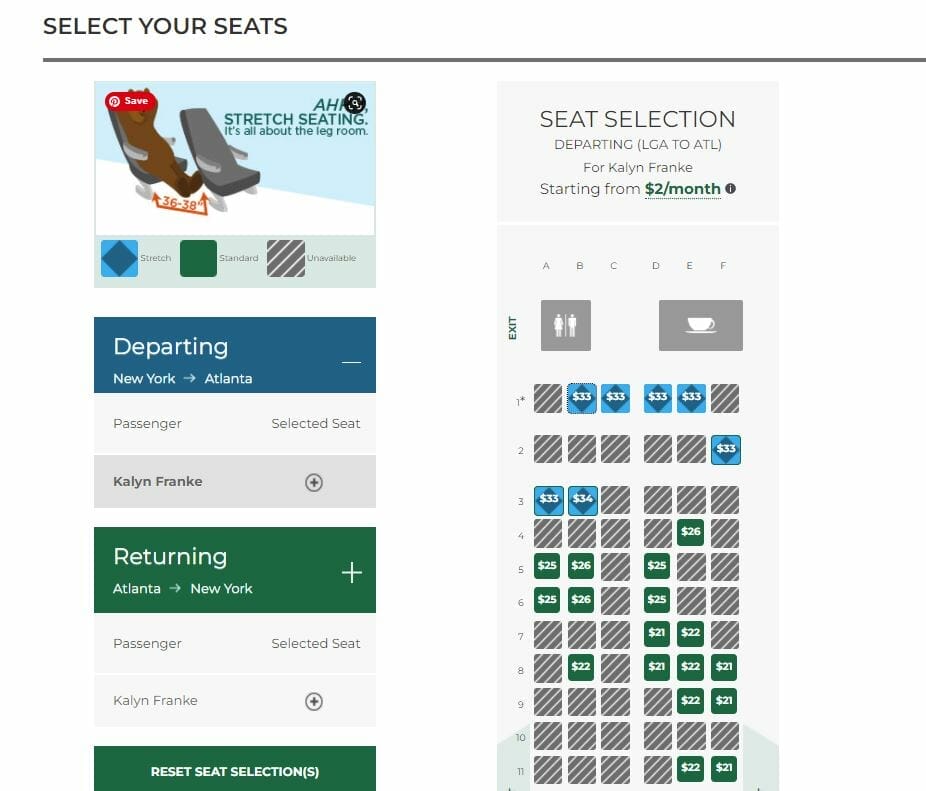 You do not have to pay to book a seat, but you will be given a random one at check-in if you do not.
If sitting together is important to you or picking a particular seat matters to you, the cheapest way to get the best seat is just to book in advance (often bundling with luggage if you need to book that as well).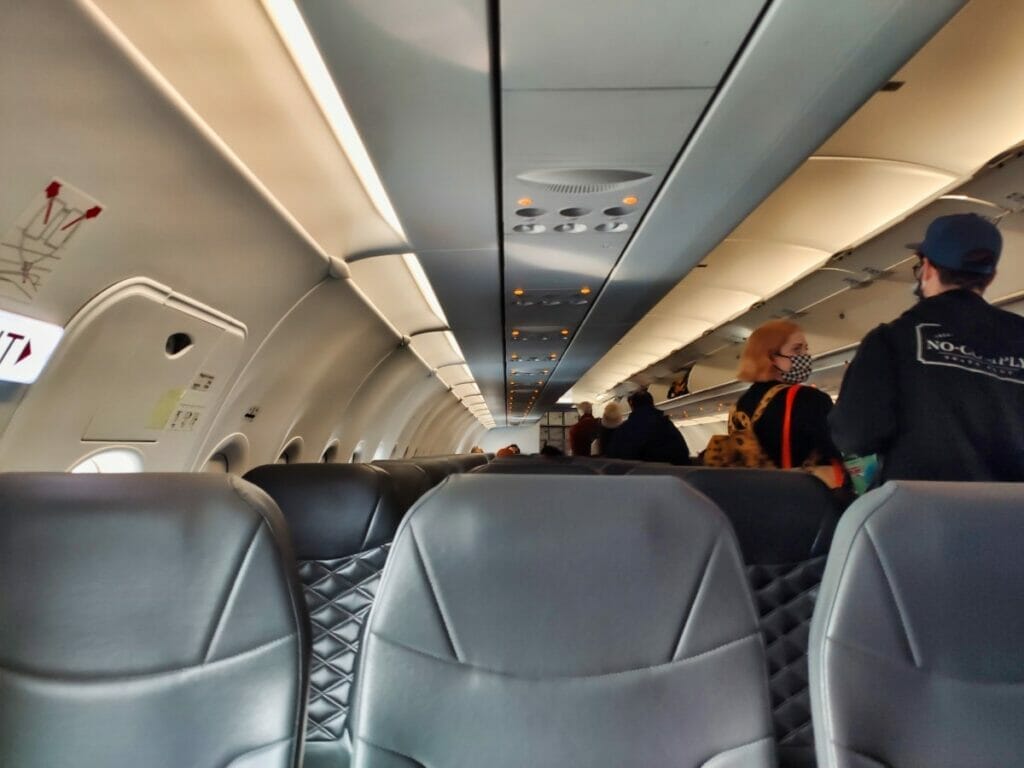 Frontier Cabin Crew
Frontier does not have a reputation for their cabin crew in a positive or negative way.
I have had pleasant experiences with them, but you don't interact too much due to the nature of the flight and the absence of things like free food and drinks on a low budget carrier.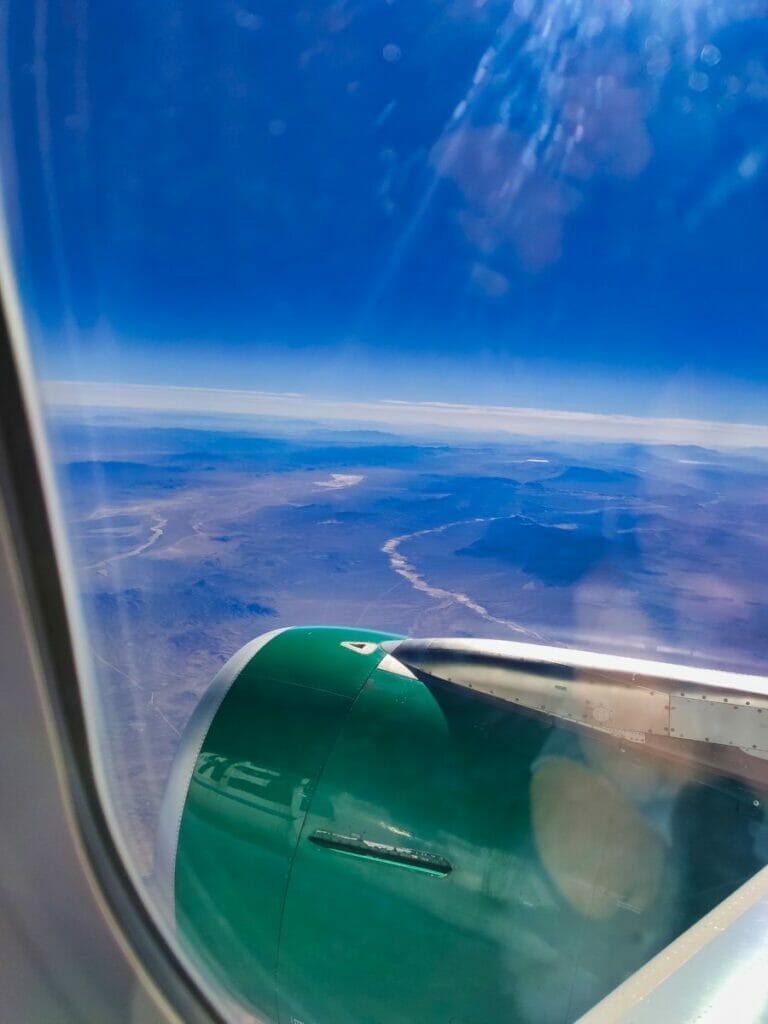 Frontier Airlines Leg Room: Frontier Airlines reviews
Leg room on Frontier depends on which plane you're on, as they have A319s, A320s, and A321s.
Typically it is between 28 and 32 inches, which is on the shorter side of standard.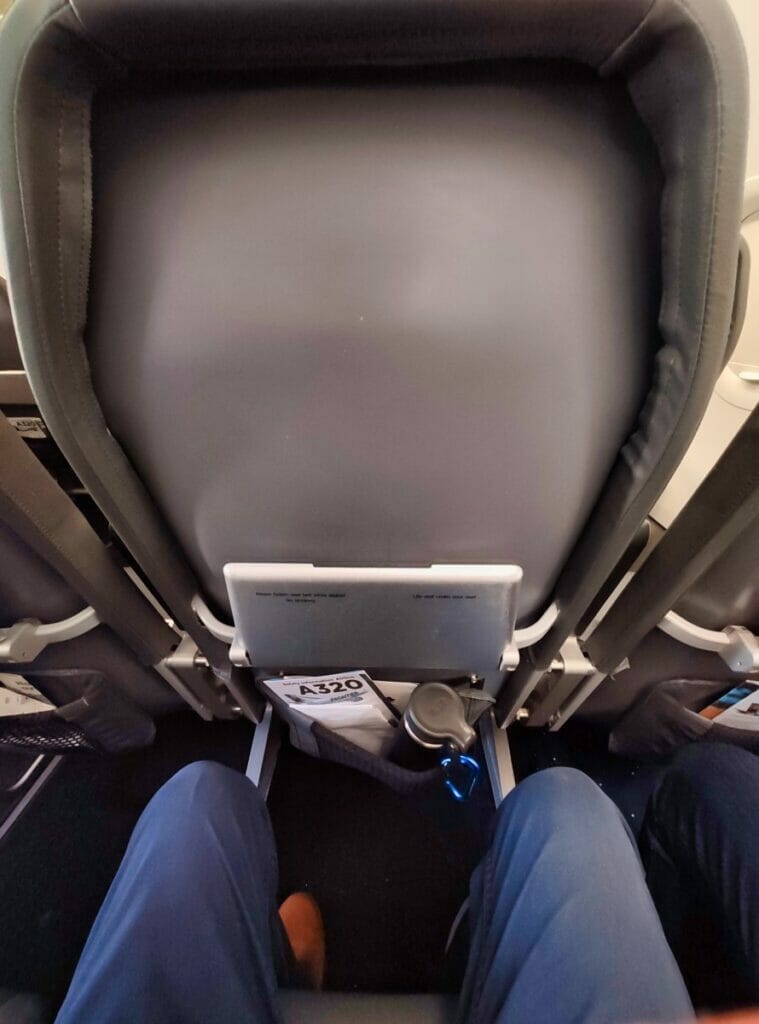 If you have very long legs, you'll want to book one of the "Stretch seats" up front, but most people of average height will be able to grin and bear it for the flight time.
It's not terrible, just not roomy.
Does Frontier Have First Class?
Frontier doesn't have a "First class," but they do have what's called "Stretch seating" in their first 3-4 rows of the plane.
These seats recline, unlike the other seats, and have more legroom.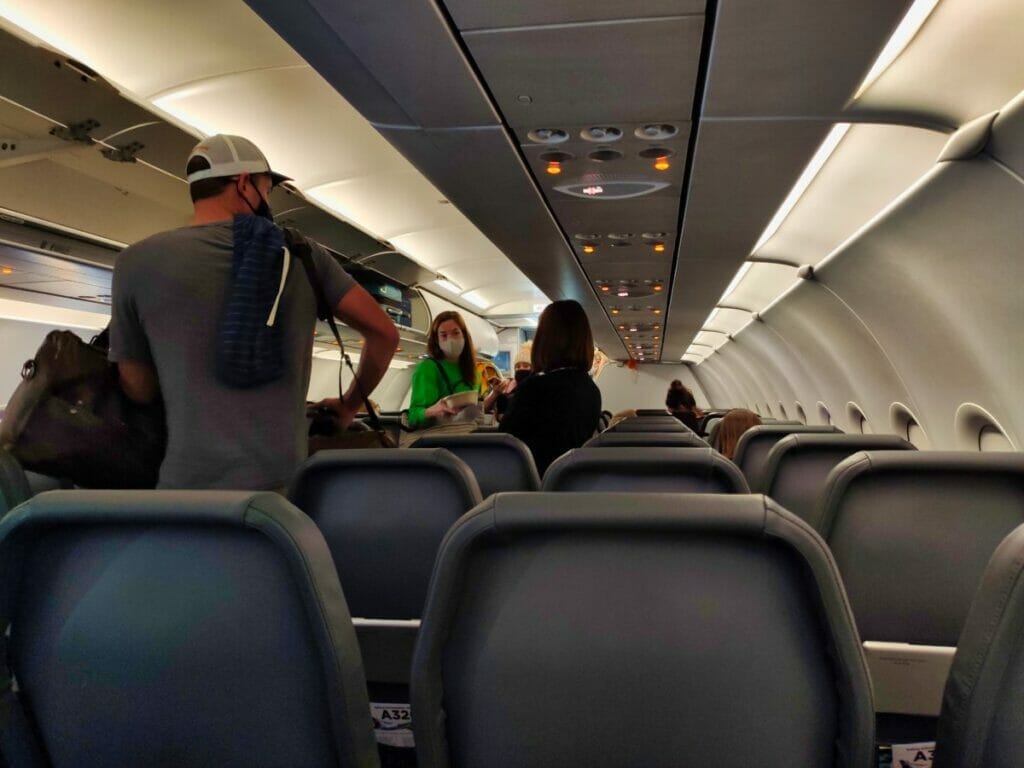 These are bookable, and can be a great way to get a nicer seat without paying the fares of First Class or Business Class on legacy carriers.
Is Frontier Safe?
As an incredibly nervous flyer, I'm usually the one looking up things like "Is this airline safe?" (PS – if you're flying America's other ultra low cost carrier, Spirit, I've got a review on Spirit's experience and safety here).
So is flying Frontier safe?
Are you going to arrive in one piece?
What is Frontier airline's safety record?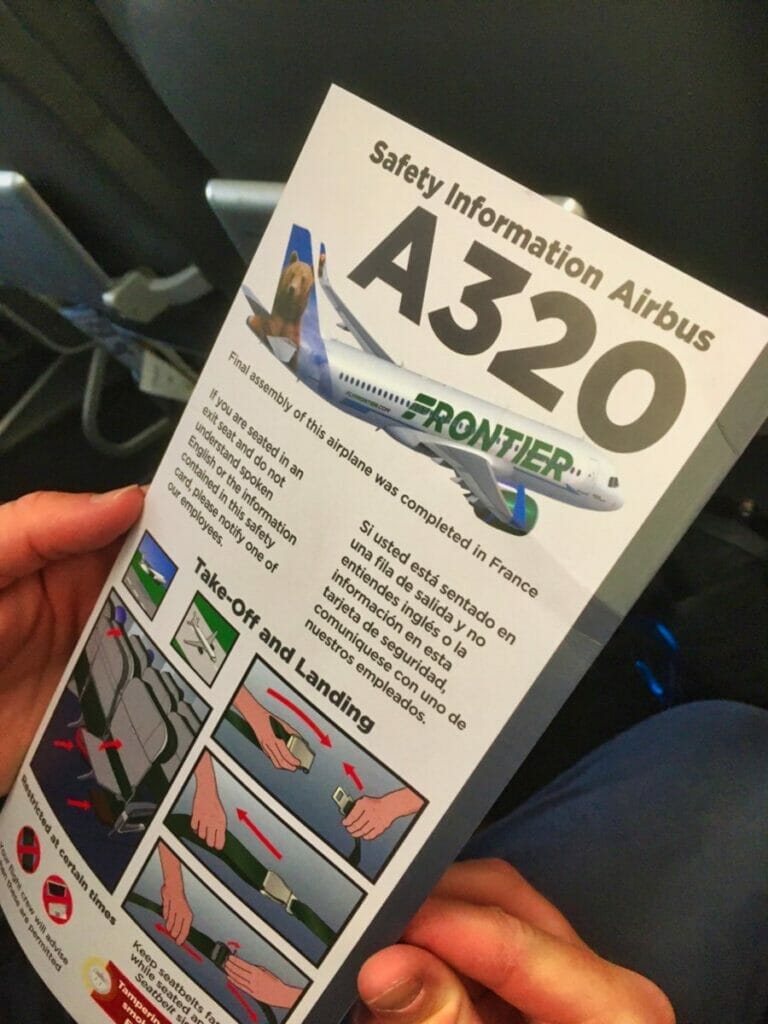 The important thing to note with any American airline, "low cost" or not, is that they are held to the exact same aviation maintenance and oversight standards as the "big guys."
You don't get to shirk your responsibility for safety in the skies just because you're Frontier vs. Delta.
The Frontier airlines that exists today has never had a fatal crash (not to be confused with an old Frontier airlines that existed in the 60s), and so it is safe to conclude that it is safe to fly Frontier Airlines.
Much of the reason they are so cheap comes from both the lack of customer service and general upgrade-heavy environment which makes you pay for every little thing.
They cannot skip safety inspections, and their pilots want to get back on the ground safely as much as you do.
Our flight on Frontier felt absolutely safe and no different (in terms of poise or confidence of the crew) than other airlines.
Frontier Airlines Food and Drink
Frontier Airlines does not offer complimentary food or drinks.
You can buy certain packages where you will have some included, like their Classic Plus customers, but most standard travelers will need to purchase this from the in-flight menu.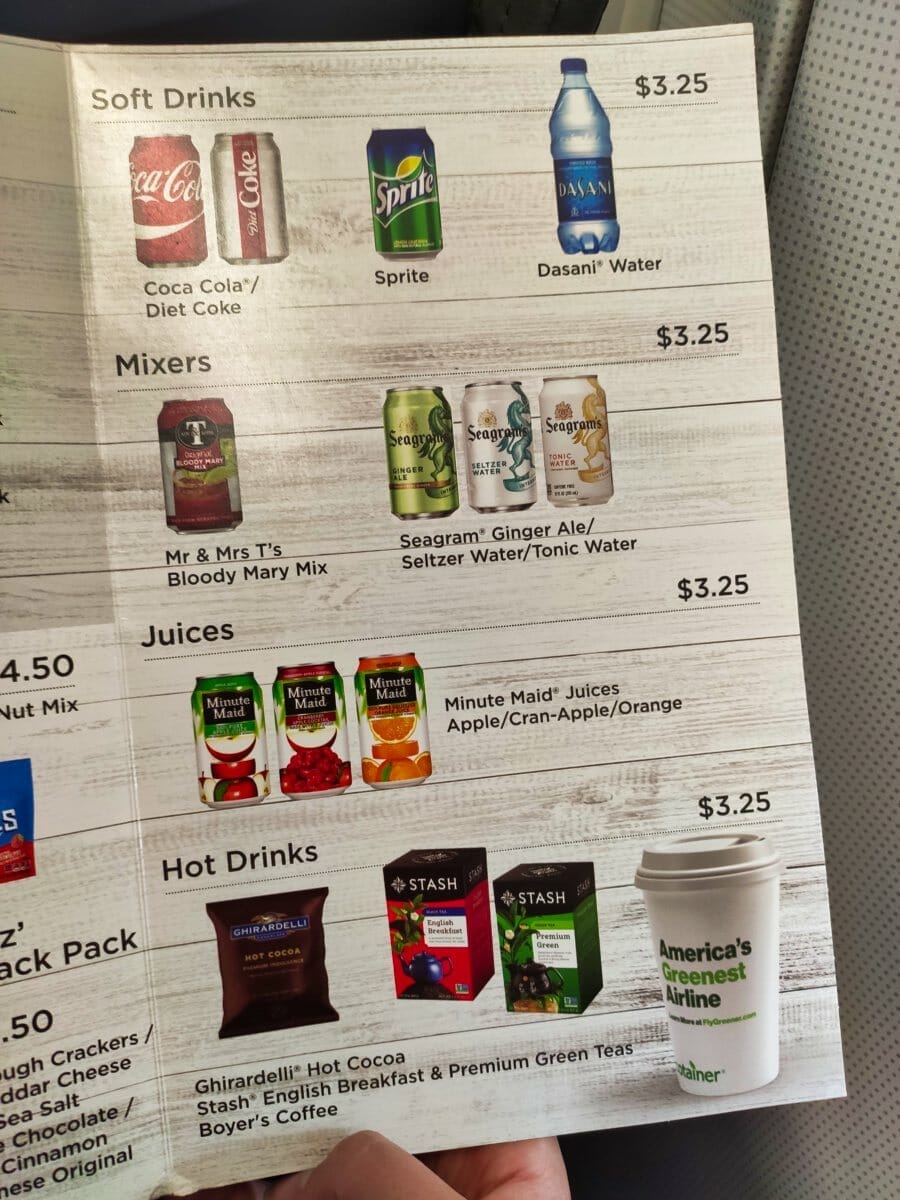 There are alcoholic drinks, kid-friendly bundles, and some snacks to purchase (make sure you bring a card).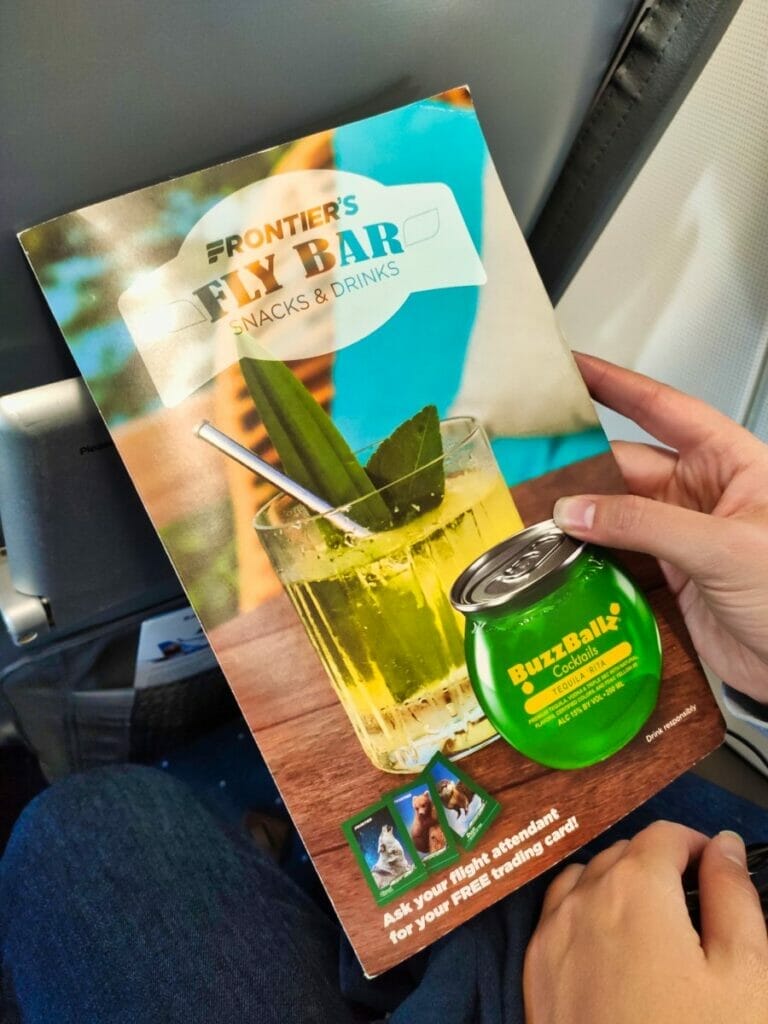 What You Don't Get Included on Frontier Airlines for Free
As an ultra low cost carrier, Frontier adds an "upcharge" for most things beside the seat itself, including:
Carry-on bag
Seat assignment
Checked Luggage
Drinks or snacks on the plane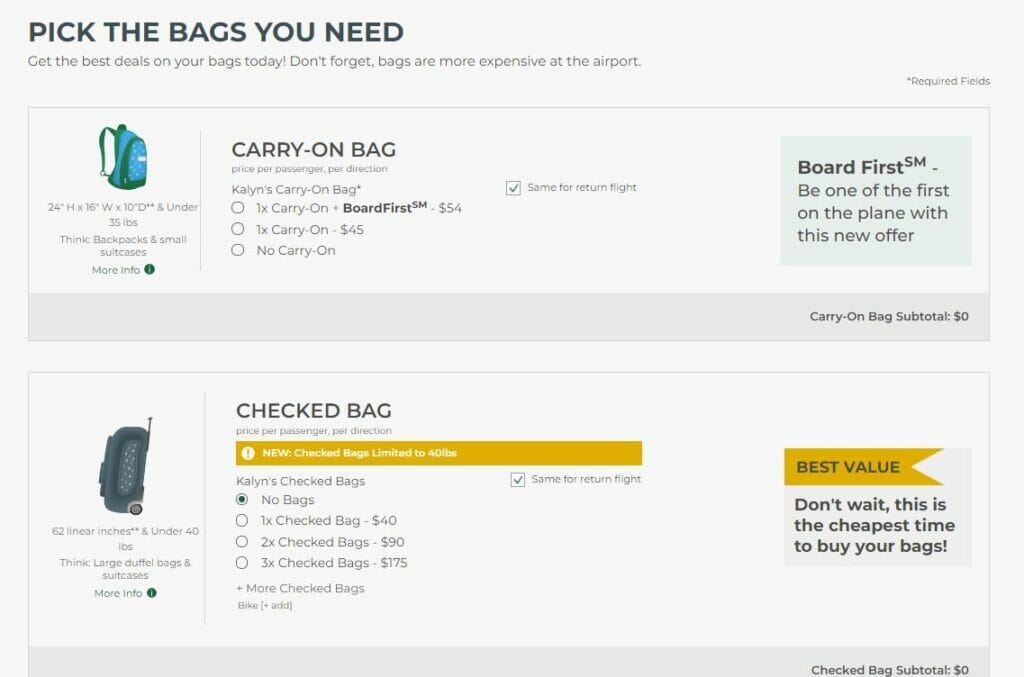 What You Do Get Included on Frontier for Free
The only thing you get on Frontier Airlines for no extra charge is a personal item.
This must go under the seat in front of you, and we recommend this one to maximize that space.
If you have a carry-on that goes above you, that's an extra charge.
This works out well for someone taking a day trip or really short weekend trip where they can pack their flip flops in a bag and head to a tropical destination, but many will end up needing the add-ons.
How to Save Money on Frontier Airlines
Frontier Airlines is usually already about saving money.
You're flying an ultra-cost airline, so why wouldn't it be the cheapest?
However, what many people fail to realize is that sometimes a ticket on a carrier like Southwest that includes luggage can be cheaper than a low-cost carrier that doesn't, depending on how much it will cost you to add that luggage on.
Always make sure that you're going through the entire booking process until you get to the final price with all of the upgrades you would need before deciding that Frontier is the airline for you.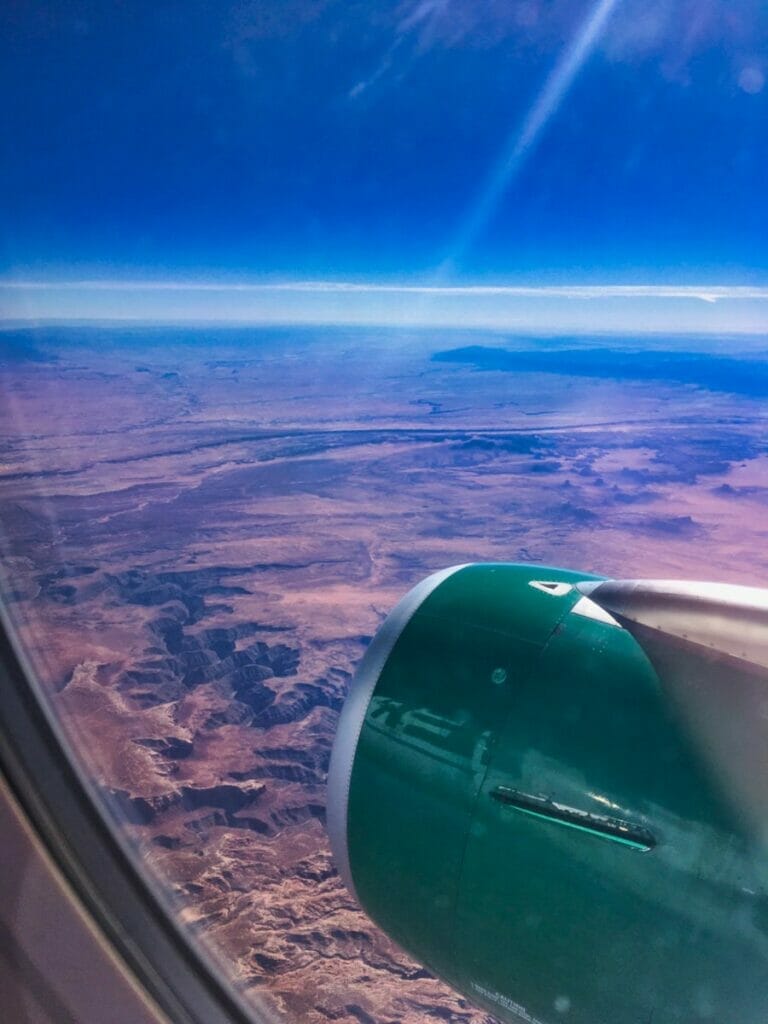 If you fly them often, you can join their "Den," or "Flying Club," which can get you cheaper flight prices, and often it is cheaper to add your upgrades as a bundle that they offer rather than adding it piecemeal.
Frontier also offers promo codes, sometimes, and you can sign up to their mailing list to get the best chance of receiving one in a promotion.
Who Should Fly Frontier Airlines?
Frontier Airlines is great for a certain type of traveler, and not so much for others.
You should fly Frontier if:
you're a budget traveler who is willing to sacrifice comfort for cost
you don't have a lot of extra luggage that you need to bring on your trip
you are somewhere where you can pack your own snacks/drinks
you are an experienced flyer and don't need a lot of hand-holding or "looking after"
If you're looking for an all-inclusive experience or are somebody who just prefers your flights to be as comfy as possible, then Frontier isn't for you (and that's fine, there's something for everyone in the world of aviation!).
Pin for later!
Get the All-American Travel Secrets!
Don't miss out on America's hidden gems!