If you've come looking for an honest review of Spirit Airlines in 2023, you should know that I'm no stranger to budget airlines and trying to find that the largest piece of luggage that counts as a personal item and not a carry-on for that flight (PS – for Spirit, it's this one).
I've created a whole guide to flying on budget airlines after years of being a student and trying to find the cheapest way from point A to point B.
But I have to say that was terrified to fly on Spirit Airlines.
In this flying on Spirit Airlines review, you're going to come on a journey with me as I ask myself questions like, "Is flying on Spirit Airlines Safe?" "Should I book a flight on Spirit Airlines?" and how to save money using Spirit airlines – because what's the point of a budget flight if you end up paying twice the price of a regular carrier once all of the fees are paid?
My Spirit airlines review is based off of a trip my husband and I took in 2023 from Orlando, Florida to Dallas.
What started as a road trip turned into a flying trip when I checked on ticket prices and found that my husband and I could go for $320 round trip – and that's for both of us so I was like YES PLEASE, TAKE MY MONEY.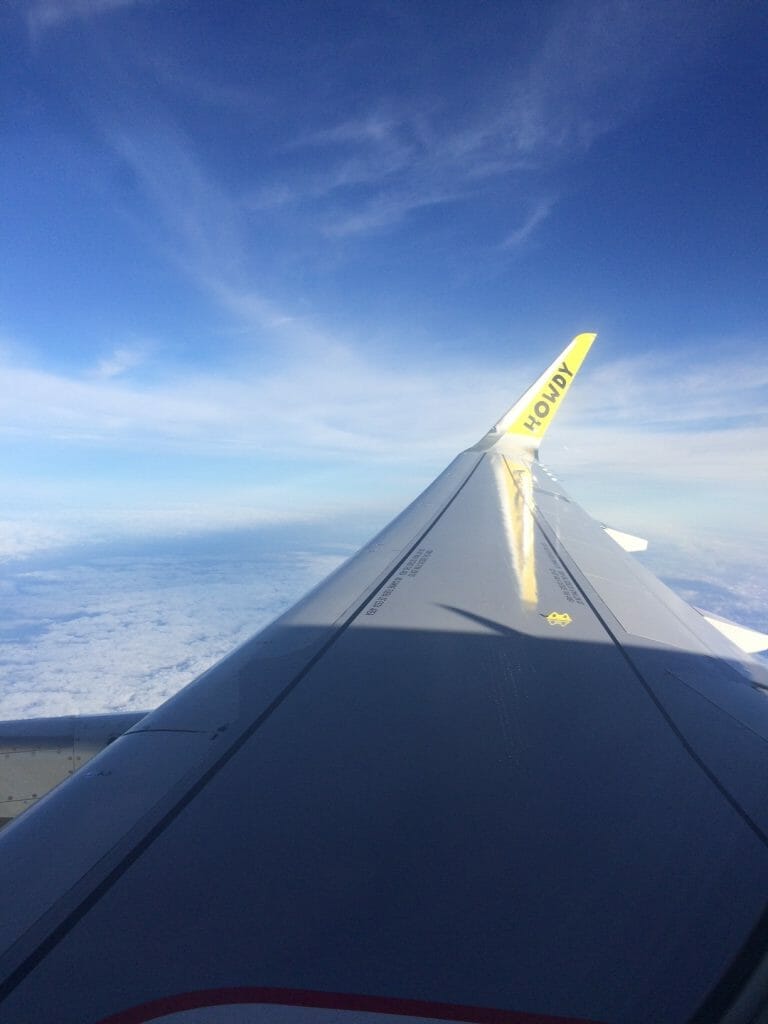 Before booking the tickets, I had never flown on Spirit airlines, but remembered seeing a lot of comments in various Facebook group about how Spirit airlines were horrible.
I started to ask myself, "does Spirit Airlines suck?," "should I be scared to fly Spirit Airlines?," and "is flying Spirit really that bad?"
I'm already a nervous flyer, so I was very nervous about taking the flight based on various anecdotes of lost baggage, delayed planes, unsafe features and more.
But, you know what, this girl's not made of money so I embraced it and decided to go anyway!
And I'm so glad I did.
History of Spirit Airlines
Before I answer the question of, "what is it like to fly Spirit Airlines?" let's have a brief chat about where this airline came from.
To give you the short version because I can guarantee you're here to figure out what the legroom is like (hint: not good) and not Spirit's life history, I'll just say that the airline has been around since 1964, but transitioned to the ultra-low-cost carrier status around 2007.
It has only been in the past couple of years that I've personally seen it becoming more of a "household brand", though mostly for the articles calling it the worst airline in America and other accusations.
Spirit has an interactive route map which you can check out here, but mostly they travel within the US, Caribbean and Central and South America.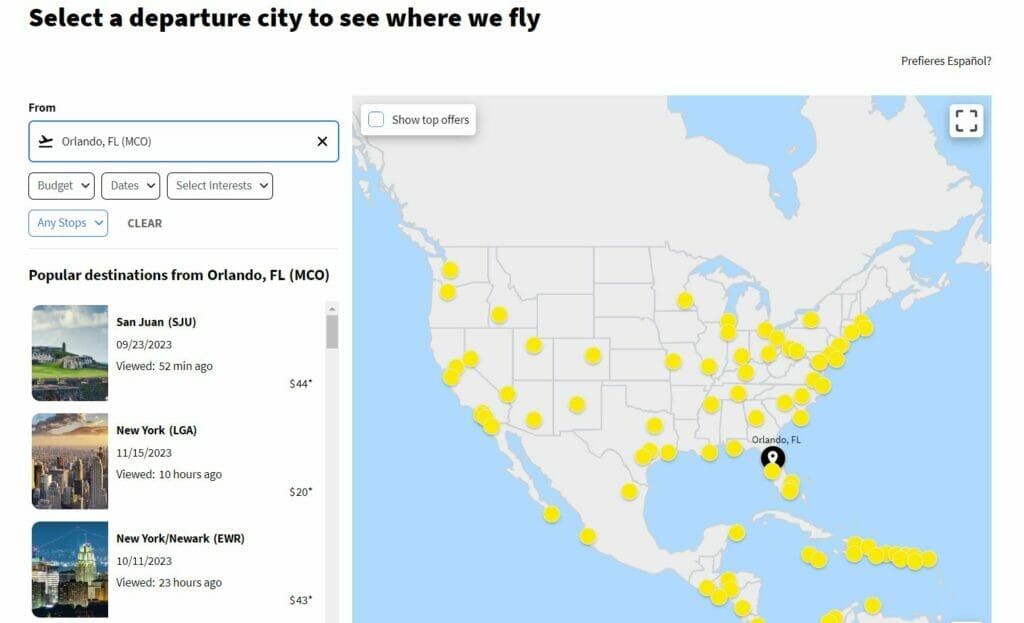 You can get as far away as Lima, Peru with Spirit and for those of us who have a need for adventure and also a need to save money, that's a win.
Spirit Airlines Booking Experience
Old reviews of the Spirit Airlines website suggest cringeworthy humor and a "too cool for school" attitude, but in 2023, the Spirit Airlines website is perfectly easy to use and non-offensive.
It was very obvious where to search for flights and how to buy them.

If you've ever flown a budget airline before like Frontier Airlines, you'll know they keep trying to upsell you along the check-out process, but as long as you know exactly what you need and just find the "No, thanks!" or "Continue without adding XYZ" buttons, you'll be absolutely fine.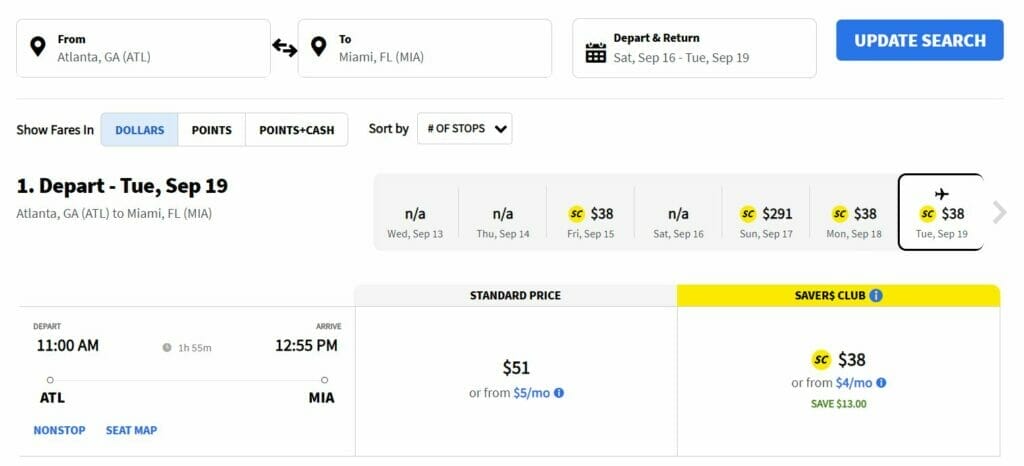 Now, the interface isn't exactly smooth and classy – with bright yellow screaming at you everywhere, it's very clear you're flying a budget airline, but if I let website design put me off travel, there are very few places I would actually go.

Spirit Airlines Checklist
First things first, in flight necessities are crucial for long flights.
And the MOST expensive place to buy any of these necessities is the airport.
Darn you demand economy!
Anyways your best bet is to order in advance so without further ado:
Spirit Airlines Check-In and Boarding Process
Is it okay to fly Spirit Airlines?
Of course it is, but you need to know the way to go about the process to make it easier for you.
Like many airlines nowadays, especially budget airlines in Europe, part of the "budget" part is needing to print out your boarding pass yourself or have it on mobile check-in.
I downloaded the Spirit boarding passes onto my phone and made sure it was fully charged both times we went to the airport, and had absolutely no problems.
I'm not sure the last time I've actually been issued a boarding pass in person, to be honest, so I was perfectly happy to oblige on this step.
As for the boarding process, I wish I had more terrible things to say to make this review more dramatic, but maybe the most astounding part (based on all the other reviews I had read) is that we had no problems.
We had a zone assigned to us on our boarding passes, the planes started boarding on time both times, and once it was our turn and we were on the plane, there was plenty of room in the overheard compartments for people who had brought carry-ons because, oh yeah, you have to pay for carry-ons so less people do it!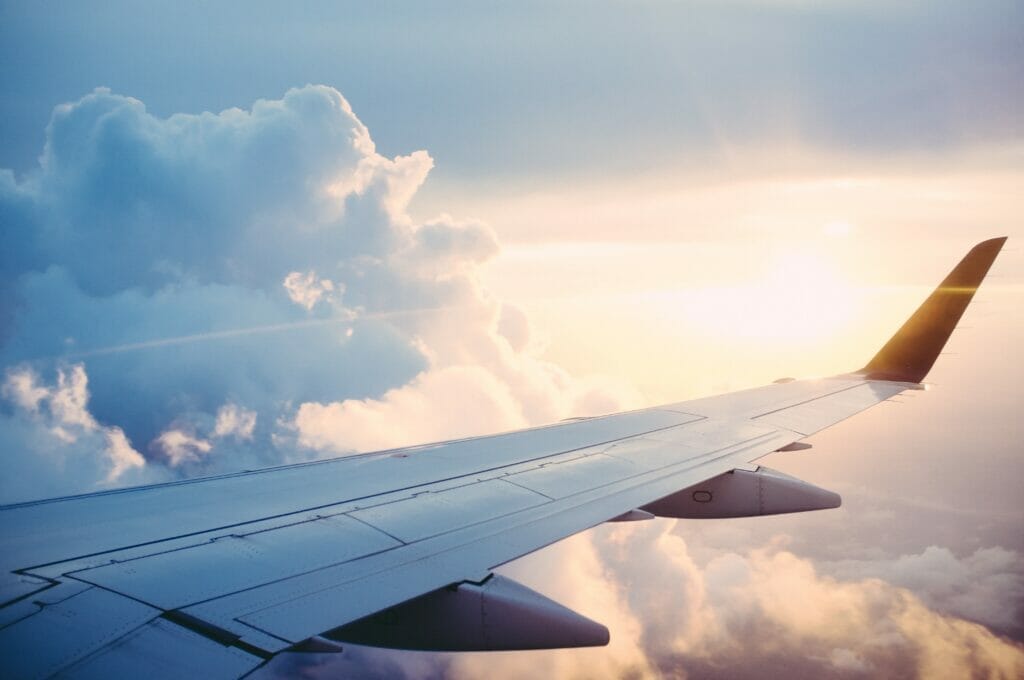 Spirit Airlines Cabin Crew
Judging an airline by experiences with its cabin crew always seems slightly non-kosher to me, just because people can be so different and flight crews can be so different.
However, I am happy to state that we had absolutely no issues with any cabin crew and all were friendly.
We had little interaction with them due to the nature of the flight – there is no free food or drinks served and we didn't order any, so we had no real reason to engage.
Spirit Airlines Legroom
The spirit airlines legroom debate is where I would bring up an issue that might discourage tall people from flying Spirit or at least booking the exit row.
If you're asking yourself, "should I fly Spirit?" and you have long legs, you may want to reconsider.
We ended up being upgraded to the exit row on our first flight, which had copious amounts of leg room – so much so that I could have fit a whole nother person under my feet if for some weird reason I needed to.
On the way back, however, we were in a "normal" seat and, well.
Hmm. I am about 5'6 and I felt pretty cramped and like my knees were in the seat in front of me.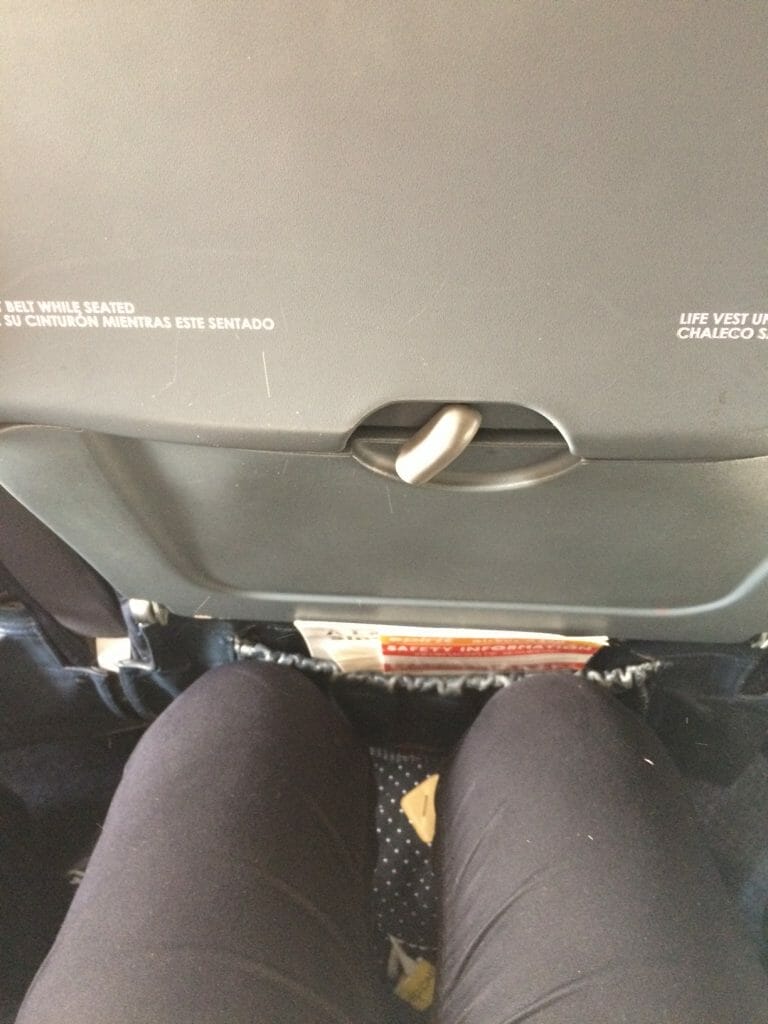 Not to the point that it was unbearable for 2 and a half hours, but if I were a lot taller or traveling on a longer haul flight, I might regret my choice.
Note that I say "regret my choice" and not "not fly Spirit" because at this point in my life, I am of the opinion that getting somewhere safely on a budget is my number one concern as I'd rather spend more money in the actual place I'm going.
But I appreciate that's not everyone, so do keep that in mind.
Spirit Airlines Legroom Hack
I'm about to let you in on a secret that could seriously upgrade your legroom experience on Spirit if you are someone who is tall and willing to spend a bit of extra money.
Spirit's version of "first class" seats are called "Big Front Seats," and they're approximately the same size as first class seats on other domestic airliners.
The difference is that these seats don't come with any sort of "First class" service or food and drinks, but the upgrade cost is only $35 per flight.
Many flight gurus consider this to be one of the best deals in flying, giving you a super comfy seat on a budget airliner so you get all of the perks of the low prices without dealing with the legroom issue.
Is Spirit Airlines Safe?
One of the main reasons I worried about taking Spirit Airlines was because I have an eternal fear that budget airlines aren't safe.
I worried about how bad Spirit Airlines was in 2023.
I worry that they're cutting corners on the plane maintenance, that the pilot just has a roll of duct tape he's going to use on the plane before taking off, that maybe I'm going to be forced to just hang on to the tail for the rest of the journey if something goes wrong.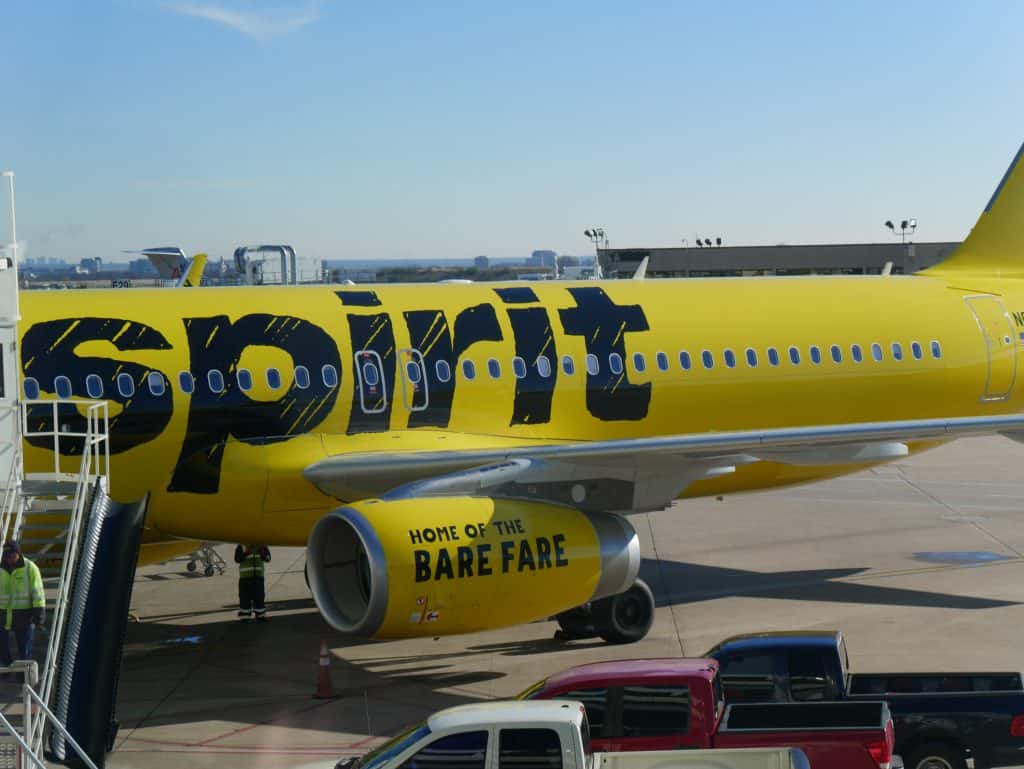 These are all very illogical concerns brought about by watching too many documentaries about plane crashes and having an overall anxious disposition when it comes to flying, but suffice it to say that you don't need to worry about Spirit Airlines being safe enough to fly.
While there have been some airborne maintenance issues over the years (and which airline hasn't had those?), they have never had a fatal accident, are governed by the FAA and thus have to adhere to the same safety oversight as other, non-low cost airlines, and oh- that pilot that's up there chatting about what he's having for dinner tonight?
He wants to get home too.
Spirit is used by hundreds of thousands of people every week and while you might be concerned about how close your knees are to the person's butt in front of you, you can rest assured that these planes are as safe to fly as they can be considering you're in a tube being thrust miles in the air (DID I MENTION I'M AFRAID OF FLYING?!).
Spirit Airlines Food and Drinks
What would a Spirit Airlines review be without a review of its food and drinks?
See, Spirit Airlines charges for any food and drinks ordered during the flight, including water bottles, so my review of Spirit Airlines food would come down to this:
Bring your own.
In this day and age and travel-savvy society, I just don't see why you wouldn't either pack your own sandwich or buy one in the airport before boarding.
This goes for water and other drinks too.
Simply bring an empty water bottle through security and fill it up on the other side, or buy yourself your must-have coffee or snack before boarding so you're not paying airplane prices or dealing with methods of payments while at 30,000 feet.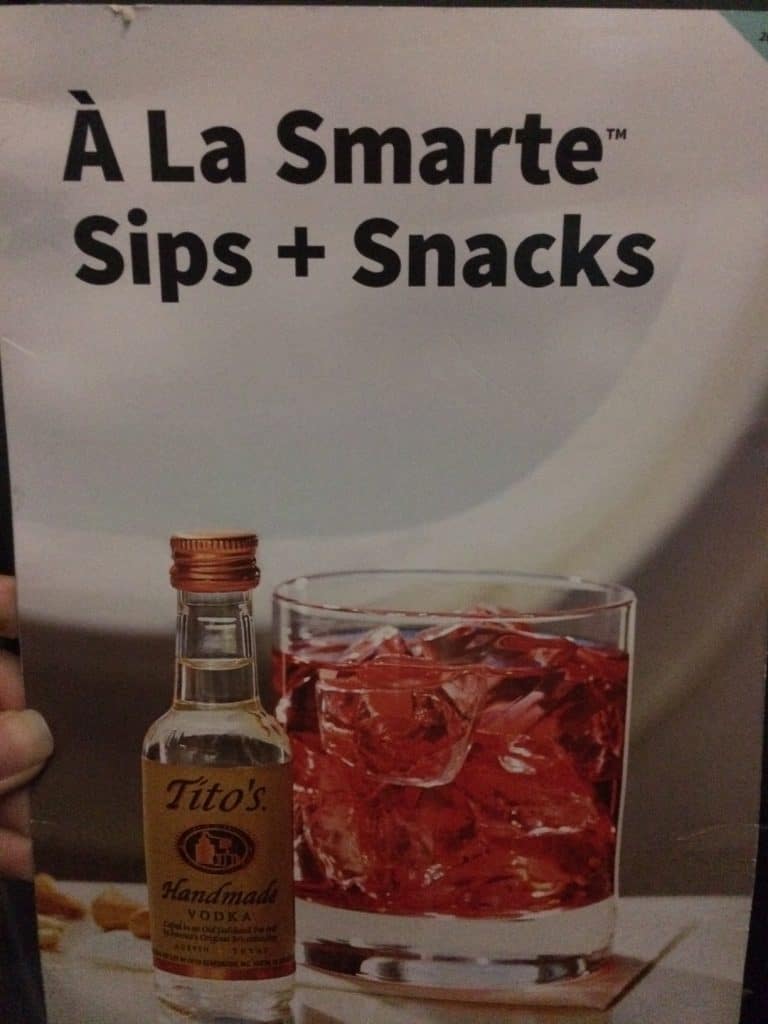 Most of Spirit's flights are short enough that this shouldn't be an issue, and I fly long-haul with Norwegian's no-food option all the time and still manage to make it without starving.
Spirit Airlines Flight Experience
The overall flight experience on Spirit Airlines was basic.
And not in a bad way, but in a – there is no entertainment system and you're left alone with your thoughts to question your entire existence and place in the world sort of way.
As discussed, the legroom and closeness to the person in front of you could be a possible hamper on your experience, otherwise if you load your phone or tablet (I love this one) up with entertainment or – gasp – bring a book, I didn't experience any sort of negative flight experience.
In fact, Spirit flies mostly new Airbuses, and while the inside wasn't exactly decked out in luxurious items, the plane was clean, modern, and perfectly acceptable for my flight.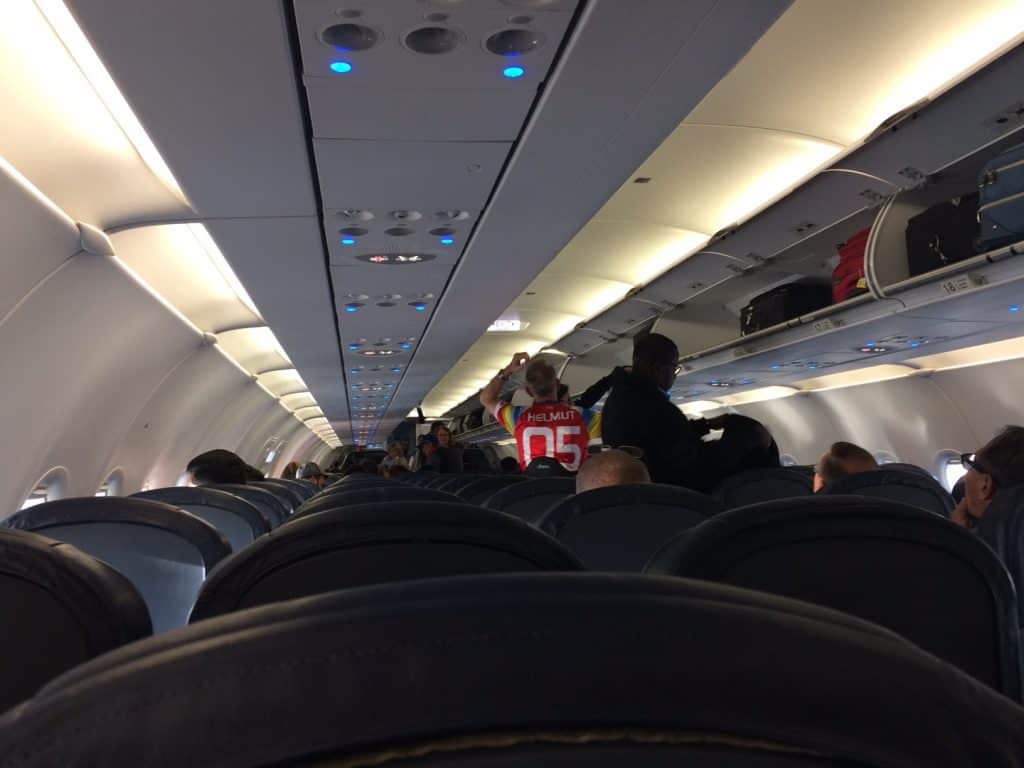 Both flights were also smack on-time, if not slightly early.
I found that the lack of people needing to put carry-ons in the overhead bins meant we loaded faster.
Of course, this isn't to say that people won't have experiences where Spirit Airlines doesn't run on time, but this wasn't an issue I encountered.
What You Don't Get Included on Spirit Airlines for Free
To better understand Spirit Airlines and whether you should book a ticket with them, I think it's important to know what you're getting and what you're not getting included.
Amenities you're not getting are…
the ability to choose your seat (extra fee)
any luggage other than a carry-on that can fit under your seat (extra fee)
in-flight entertainment (not available, but they are going to start offering free WiFi so that's almost better!)
free food or drinks (extra fee to purchase)
What You Do Get Included on Spirit Airlines for Free
So what actually are you left with in a basic fare on Spirit Airlines?
Well, the ability to travel above the clouds and land safely in your destination.
That sounds like a joke, but that's genuinely what you get included (oh, and the carry-on that can fit under your seat).
How to Save Money on Spirit Airlines
The most important thing to consider before actually booking a Spirit Airlines flight is if it will actually save you money.
The main downfall people have when booking budget airlines is seeing the cheap flight price in Skyscanner or another flight aggregator, and then forgetting that they're going to have to pay extra for most amenities.
Especially if you're going somewhere like Disney World where all of the kids will need multiple changes of clothes and a week's worth of supplies, Spirit may not always work out the best.
For us, it worked out perfectly as we were just going away for a weekend and didn't need to bring anything more than a backpack, we took our chances with our seat choices (and were sat together both ways) and were more than happy to bring our own snacks and drinks.
So what we paid as the base fare was our total fare.

If, however, you have a particular need to sit in a specific part of the plane or have a lot of luggage, you're going to need to pay to upgrade your ticket, and in that case you should then compare the final Spirit price versus the next lowest cost airline to make sure it still makes financial sense.
If you do decide that you want to fly Spirit, or maybe they're your only options and you do have luggage and other needs, you can choose to "bundle" the upgrades all at once which saves you money on doing them individually.
This only works if you actually will take advantage of all of the upgrades and if the price of upgrading individual aspects of your flight separately costs more than choosing the bundle.
Who Should Fly Spirit Airlines?
So, is flying Spirit Airlines worth it?
As much as enjoyed our Spirit Airlines experience and would definitely fly with them again, I think these flights are for various groups of people and not everyone.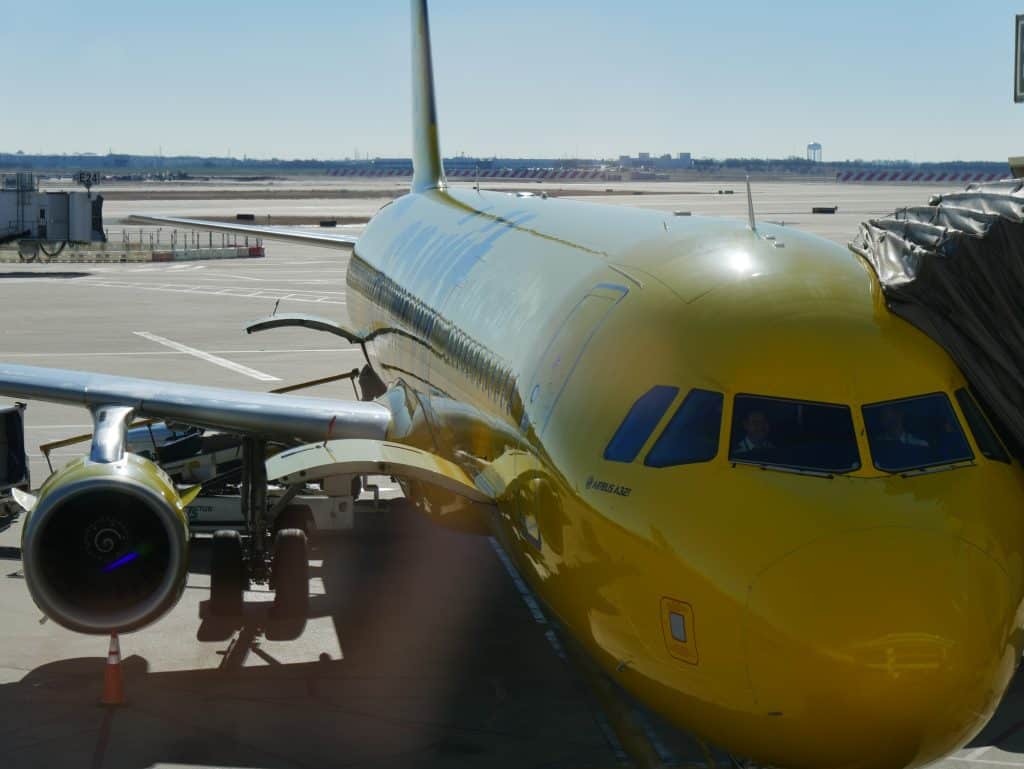 You should fly them if….
You don't need the amenities
If you're just going somewhere for a weekend trip and can pack light, Spirit are AMAZING.
It was going to take us about 16 hours to drive to Dallas, each way, and cost us more in gas than it cost for our flights.
Despite being nervous flyers, we were willing, for the sake of a 2.5 hour flight, to sit wherever we landed, and so we didn't feel a huge pull for any of the amenities.
A bag of peanuts and a glass of Coke weren't going to make or break our flying experience.
You're a self-sufficient traveler
Some airlines thrive on Customer Service (think Southwest, Virgin Atlantic) and others are just there to get you safely from one place to the next.
This is not at all a knock on anyone we encountered at Spirit, but I would say they're an airline for the more self-sufficient traveler.
You should be someone who knows how to navigate a flight booking system, print your own boarding passes, and read the fine print.
If you're a first time traveler, perhaps try one of the legacy carriers before advancing to DIY-ing on Spirit.
You put budget over (short-term) comfort
Let's face it, the flights are often cheaper than other carriers which is why the question of Spirit's safety and comfort comes up so often across the internet.
If you're either willing or have to stick to a budget and forgo immediate comfort for the more long-term effect of having more money in your wallet, Spirit is the airline for you.
The Final Decision – Should you Fly Spirit Airlines?
If you're prepared to bring a sandwich, read the fine print and take care of your own boarding pass, I wholeheartedly recommend them.
If the legroom situations cares you, upgraded to a Big Front Seat, and if the "where I'm going to sit on the plane" scares you then…either suck it up for your flight or just pay to upgrade that part only.
I don't want to give the impression that I am an easy-going traveler who is on a budget and thus will recommend any old airline to you.
I am a nervous flyer, enjoy the finer things in life when I can much to my husband's dismay, and would only recommend Spirit if we had more than one good experiences with them, which we have.
Let me know your thoughts on Spirit in the comments and happy flying!
Get the All-American Travel Secrets!
Don't miss out on America's hidden gems!