When the sun goes down, Duluth isn't going to sleep!
This guide to the best things to do in Duluth at night takes you from packed arenas to wonderful restaurants with a nightlife atmosphere to opportunities to see a show or a movie.
Duluth is a hard-working place that knows how to have fun in the evening hours, and whether you like to gamble, drink, dance, or just enjoy the company of your friends and family, there's plenty of Duluth nightlife options to enjoy.
This map gives you an idea of where each of the suggested activities are located, in case you're a visual person who prefers to map it all out in your head!
Don't forget that it's much easier to see Duluth by car so you can get around easier.
We recommend using Discover Cars price comparison to find the cheapest deals.
1. Amsoil Arena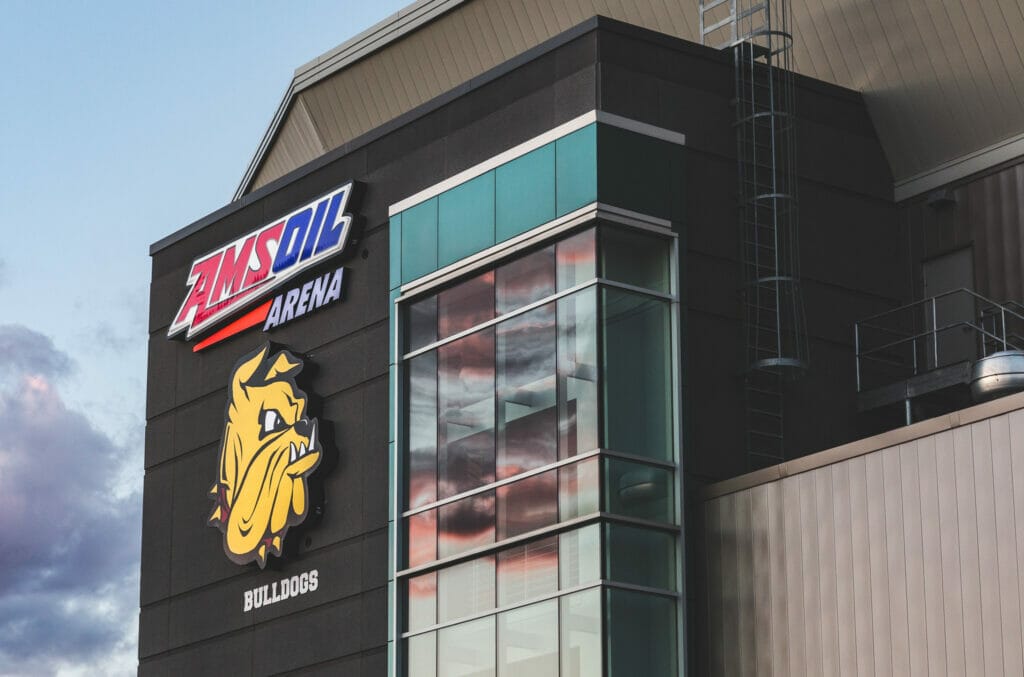 The Amsoil Arena is the largest arena in Duluth, and if there's something big going on a night in Duluth, it's sure to be here.
From hockey games to concerts to visiting Broadway musicals to orchestra events, this is the place to check when you're wondering if there are any events in Duluth scheduled for the nights you're in town.
2. Fond-Du-Luth Casino
If you're 18 or over, this casino in Duluth is fun for a night out.
While it is a relatively small casino, it is known for having the slot machines and other games in working order and the location is fantastic.
Play blackjack or choose from over 600 slot machines, or enjoy watching others test their luck while you order drinks and see how much they can take home.
3. Duluth Flame
The first and only LGBTQ bar in Duluth, the Duluth Flame is a hotspot for fun nights out, dance parties, and drag shows.
They've got everything from karaoke nights to trivia nights to themed nights and viewing parties for popular shows, and it's a great way to meet new people while dancing the night away in Duluth.
4. Sammy's Pizza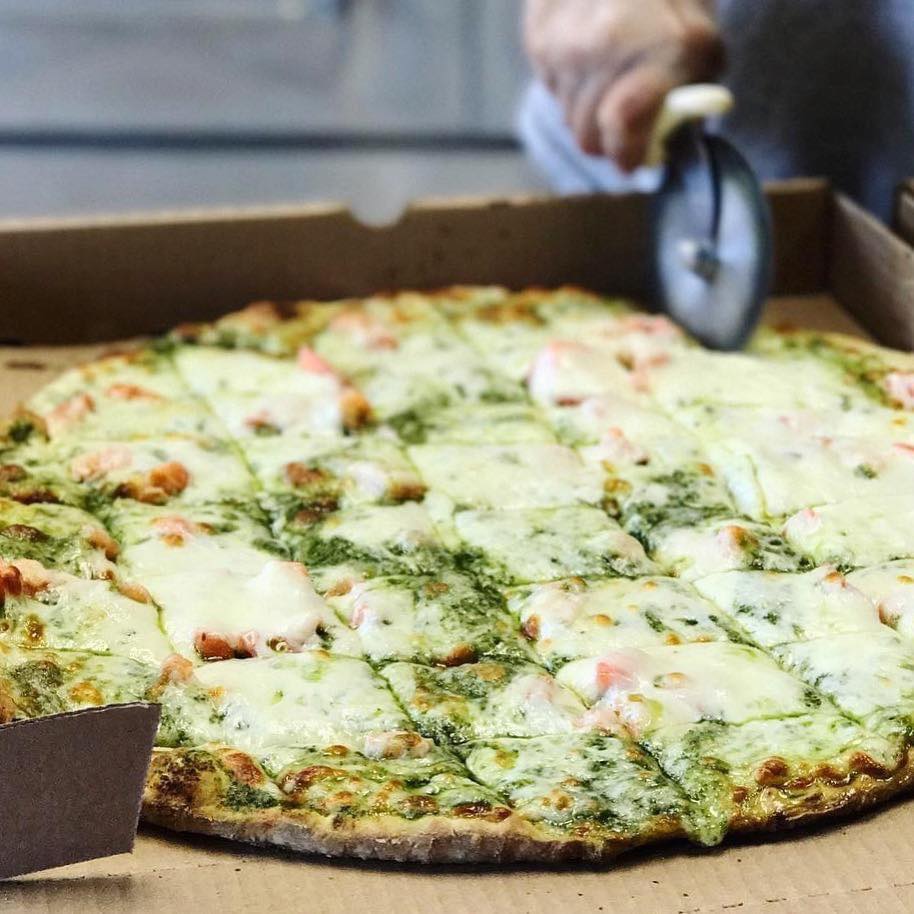 Opened in 1956 and the oldest operating pizza restaurant in Duluth, Sammy's Pizza is a fantastic option when you want friendly service and the best pizza and Italian food around.
The dough is freshly made each morning, and the homemade sauce is a secret recipe that hits the spot every time.
In addition to the wonderful array of pizzas on offer (hence the name), Sammy's also has soups, salads, pasta, and more.
And don't forget the cheesy garlic bread – the best for miles!
There are multiple Sammy's pizzas locations across Duluth, but the downtown location has a spot in many visitor's hearts for being a delicious and easy option at the end of a day of working or sightseeing.
5. Duluth Tap Exchange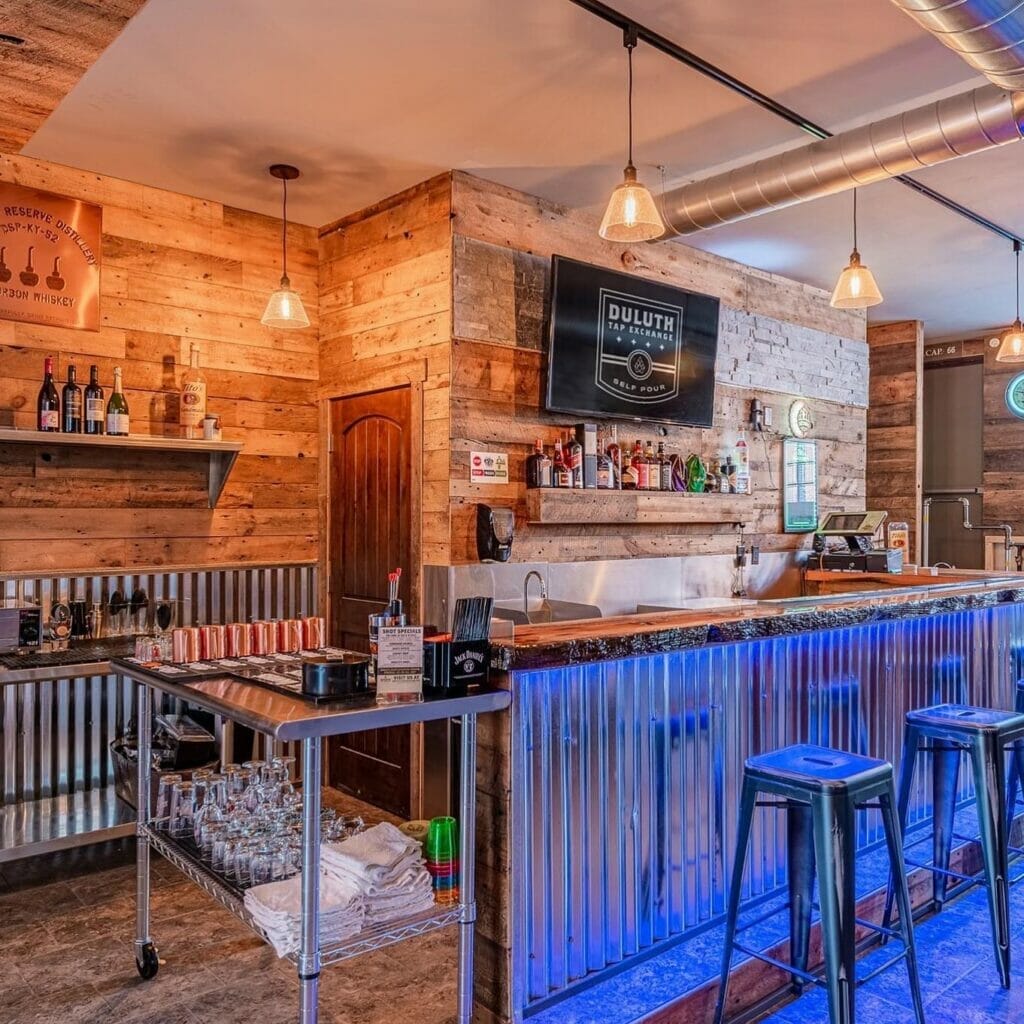 What's special about a night out at the Duluth Tap Exchange?
This tap room in the Lincoln Park Craft District has an innovative self-pour experience.
The self-pour tap wall has everything from beer to cider to wine, and it means you can totally skip the bar lines and make your own pouring and pricing decisions as you serve up your own drinks.
There's also board games, sports on TV when the games are on, and a full serviced bar if the taps aren't really your thing.
Better yet, you're allowed to bring in your own food or order from their delivery partners to the taproom, which means you have control over both your food and your drinks for the night – just let them serve up the fun and atmosphere.
6. Black Woods Grill and Bar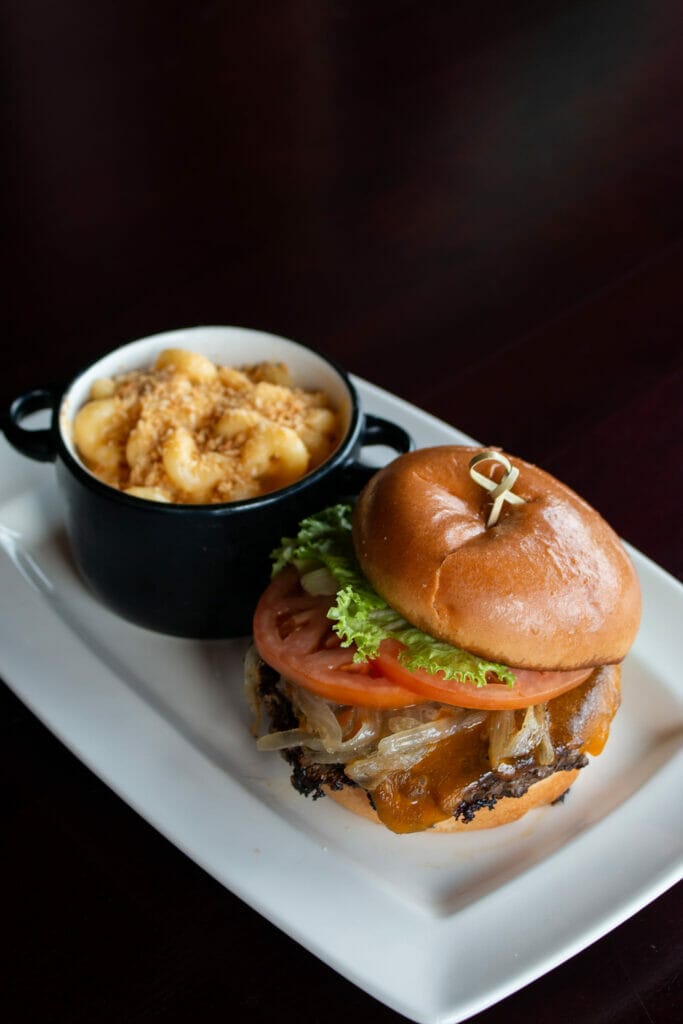 Black Woods Grill and Bar Duluth is a shining example of what happens when you combine family-owned restaurants with fresh ingredients that are locally sourced: perfection and one of the best places to eat in Duluth!
This is a great place when you're wondering what to do at night in Duluth, and you can spend ages choosing from unique flatbreads like Thai Chicken flatbread or lobster and shrimp flatbread, or try the North Dakota bison burger.
Vegetarians will find plenty of options as well, including gorgeous salads and build-your-own mac and cheese (which is, in our opinion, a huge YES!)
7. Board and Brush Duluth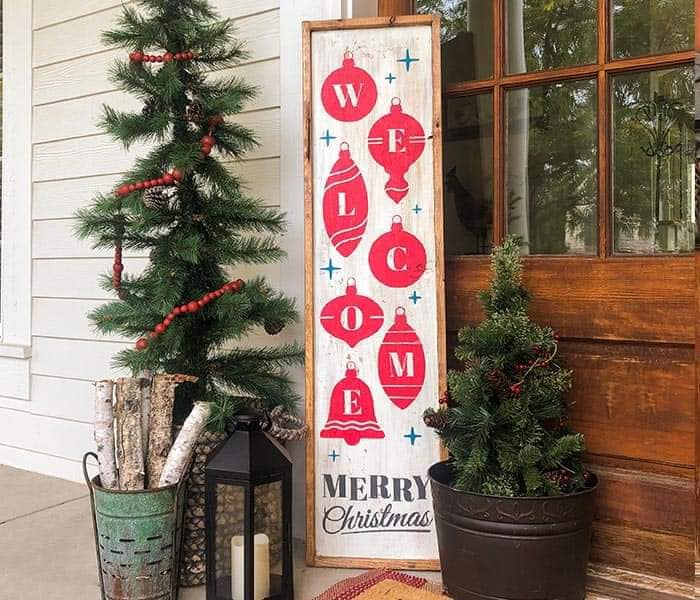 Board and Brush Duluth is one of the most innovative night's out – ever.
Grab some friends and sign up for one of their wood working workshops, where you'll learn how to make everything from porch signs to planters to doormats.
This is truly such a unique experience in Duluth that everyone has to try at least once, as when else are you going to have the advice and support of an experienced woodworker to show you how to create these works of art?
This is a crafting evening in Duluth that you'll never forget, and better yet, you'll go home with something to show for it!
8. Duluth Playhouse
The Duluth Playhouse is a staple in the Duluth creative sphere, and a wonderful place to spend a night in Duluth.
From Broadway musicals to children's theater, three stages offers tons of chances to enjoy all different types of productions (and in Duluth in the winter, expect some holiday classics!)
A night out at the theater can be a great way to end a Duluth date night after getting a bite to eat, and it's always a nice way to support the arts.
9. Bent Paddle Brewing Company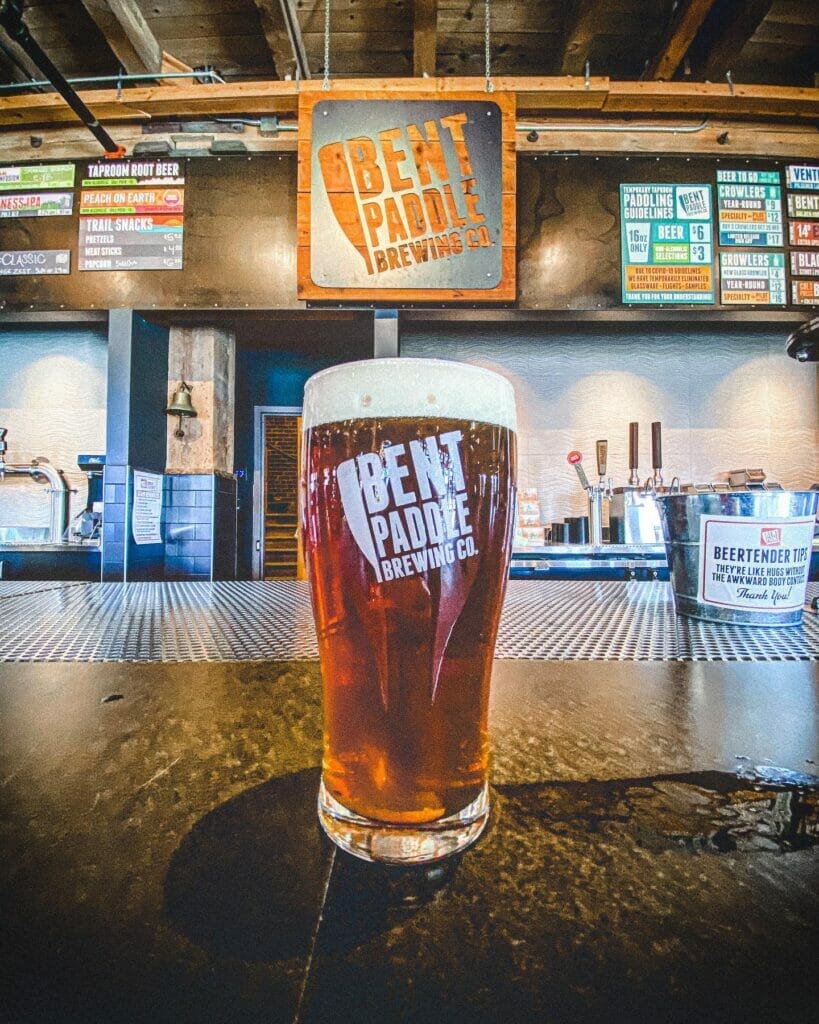 Whether you're wanting a Duluth date night or a fun night out with friends, Duluth's Bent Paddle Brewing Company is a great place to spend an evening in Duluth and one of the best breweries in Duluth.
As they use the waters of Lake Superior to brew their amazing craft beer, you'll only get quality here at this brewing company and taproom.
You'll also find their beer across the city in restaurants, bars, and more.
Spend the late afternoon or early evening visiting the taproom to try new and local favorite craft brews, and come back later in the week for one of the weekly brewery tours to learn more about how it's made.
10. Fitger's Brewhouse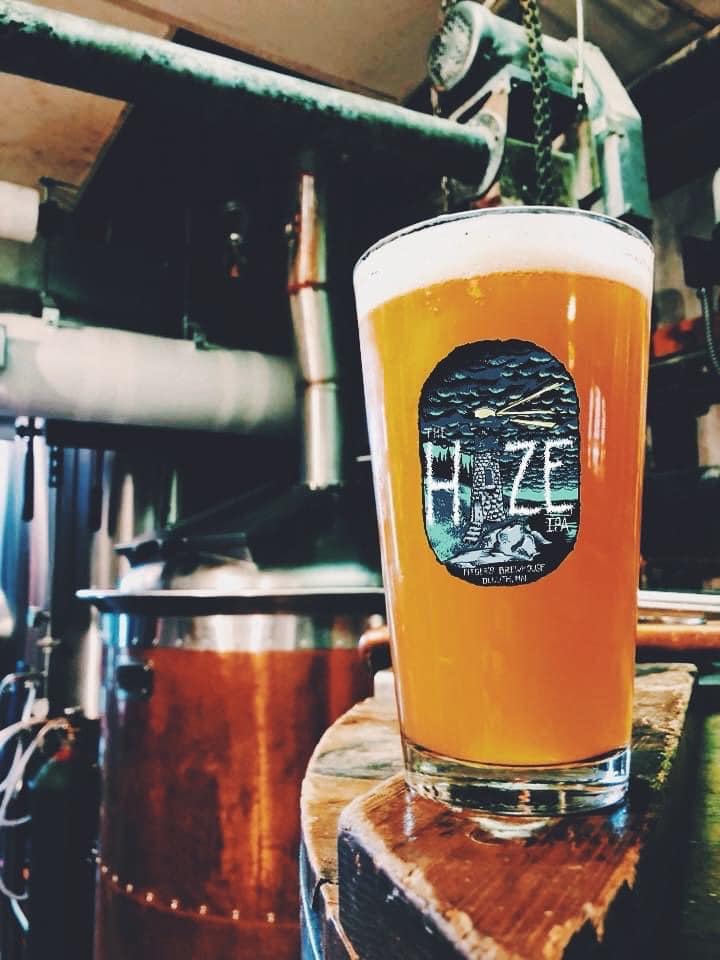 Grab some friends and head down to Fitger's Brewhouse, a Duluth gem that's located in the historic Fitger's building.
This brewpub is famous in Duluth for their home brews and amazing atmosphere, as well as classic pub food that will keep you full.
Everything about Fitger's comes down to the ingredients they use and the authenticity with which they prepare meals.
The ales and lagers use pure Lake Superior Water and the food ingredients are also sourced locally, including the fish that's smoked in house!
11. Dark History Tour Bus
From Duluth's dark history to hauntings around the city and some of the more historic tragedies that have happened here, the Dark History Tour Bus takes you through Duluth and the surrounding areas while sharing the stories that locals would rather you didn't!
They are passionate about not being a "traditional" ghost tour that's all about the gags and the gimacks, but rather sharing the true and interesting stories of Duluth by local experts who are really wanting to share the after-dark Duluth legends.
And, of course, it's not a visit to Duluth without enjoying some local beer, so you'll get some of that and some snacks to keep you going.
12. Renegade Theater Company
The Renegade Theater Company is bringing the creative arts to Duluth, whether through plays like Oklahoma, comedies, or more adult- rated productions.
This is a fantastic way to spend an evening in Duluth supporting local theaters, and this is a particularly small and intimate one so you really feel up close to the action.
Check the Renegade Theater schedule in advance to plan the best night out in Duluth!
13. Marcus Duluth Cinema
Located in Canal Park, the Marcus Duluth Cinema has got over 10 screens with tiered seating, including some super fancy options that can play 3D movies.
This is where to go to see the latest blockbuster hit, as it's super accessible and close to plenty of great Duluth restaurants if you prefer to see a movie before or after you eat.
Of course, there's always the concession stands too, with your movie theater classics like slushies and buttered popcorn!
Get the All-American Travel Secrets!
Don't miss out on America's hidden gems!