Grilled trout. Freshly-baked pizza. Steak and cheesy potatoes.
The food you'll find in the best places to eat in Duluth, Minnesota, ranges from seafood to wonderful vegetarian options to Italian to good old-fashioned Americana options, but it has one thing in common: it's delicious.
Oh, and the portions are wonderful, enough to keep you full and energized as you work your way around all of Duluth's major attractions (okay, that's two things in common).
Enjoy this guide to the best places to eat in Duluth, including what you should order there, how to get there, and who it's good for.
And when you're finished with dinner, try the best Duluth breweries for a drink afterwards!
Don't forget that it's much easier to see Duluth by car so you can get around easier.
We recommend using Discover Cars price comparison to find the cheapest deals.
1. Tavern on the Hill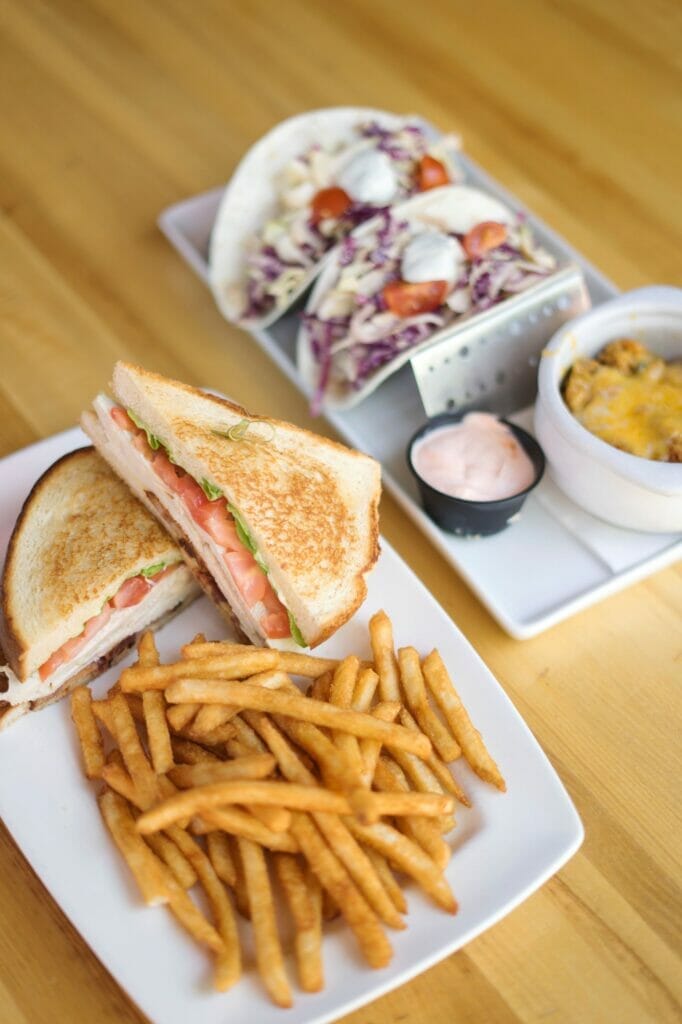 We're obsessed with Tavern on the Hill, from the fresh and local ingredients to the passion for connecting with the local Duluth community.
At Tavern on the Hill, you'll meet friendly faces serving up delicious dishes and a menu that has plenty for all to enjoy.
Start with the best chicken wings around or try the oversized tater tots, which are oozing (in the best way possible) with cheddar, bacon, and sour cream.
Keep it light with a chipotle steak salad, or do the opposite with the half pound Tavern Burger or the Honey BBQ Pulled Pork.
For veggies, the wild rice melt is a unique and satisfying sandwich, or the veggie tacos filled with black beans, cheddar cheese, and tons of sour cream.
There's also a vegan, gluten free, and kid's menu with even more option for grub in Duluth that will hit the spot no matter your dietary requirements.
Address: 1102 Woodland Avenue, Duluth, MN, US, 55803
2. Sammy's Pizza Downtown Duluth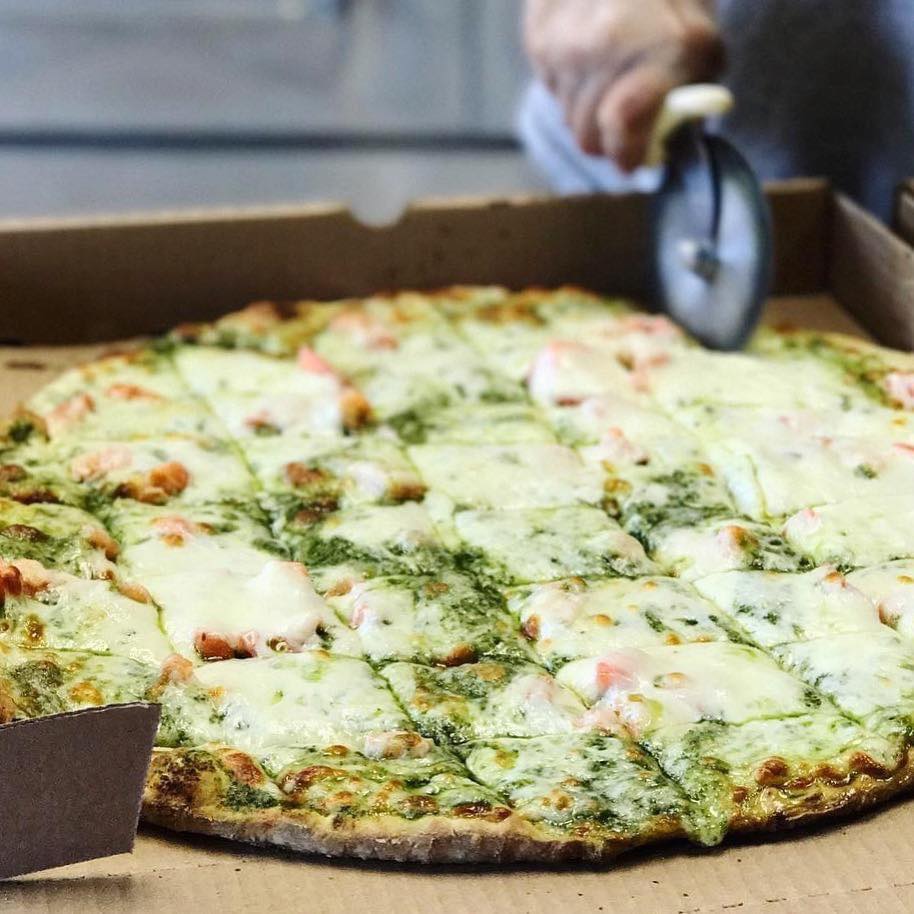 Opened in 1956 and the oldest operating pizza restaurant in Duluth, Sammy's Pizza is a fantastic option when you want friendly service and the best pizza and Italian food around.
The dough is freshly made each morning, and the homemade sauce is a secret recipe that hits the spot every time.
In addition to the wonderful array of pizzas on offer (hence the name), Sammy's also has soups, salads, pasta, and more.
And don't forget the cheesy garlic bread – the best for miles!
There are multiple Sammy's pizzas locations across Duluth, but the downtown location has a spot in many visitor's hearts for being a delicious and easy option at the end of a day of working or sightseeing.
Address: 103 W. 1st Street Duluth, MN, US, 55802
3. Lake Avenue Restaurant and Bar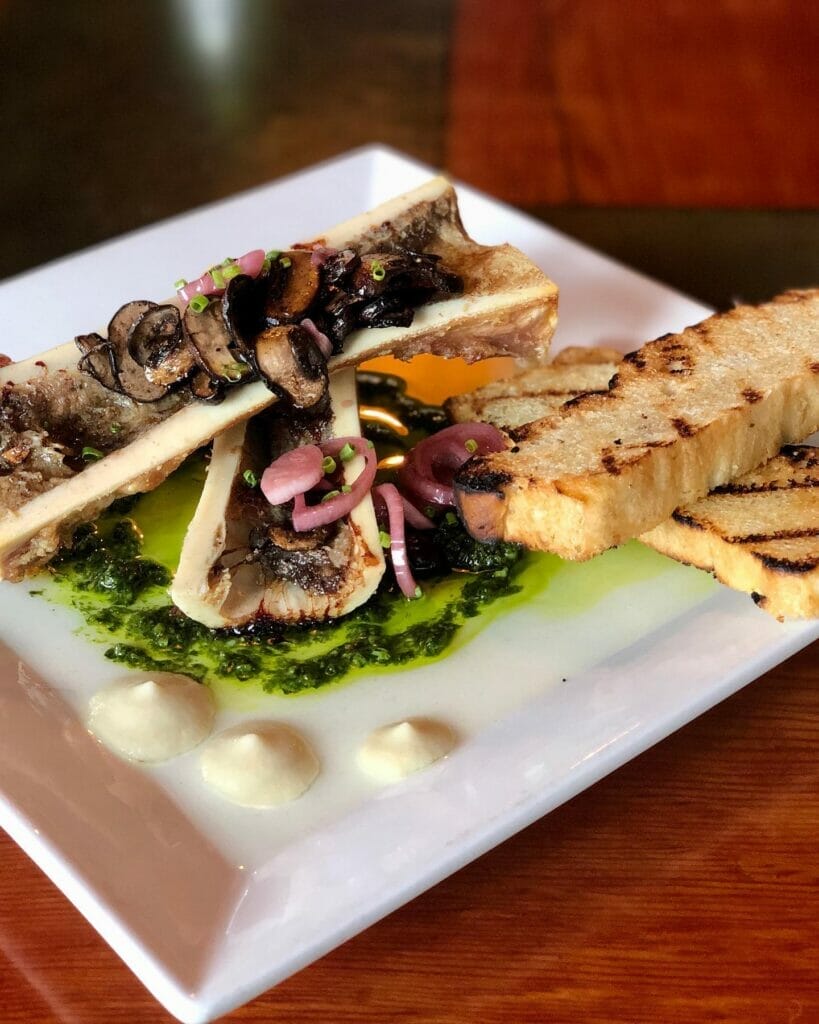 Located on South Lake Avenue, Lake Avenue Restaurant and Bar is one of the top choices for a meal in Duluth.
Not only do they change their menu up to cater to what your stomach is hoping for (comfort food in the winter, hello!) but they also offer a fun brunch on the weekends, complete with mimosa options and fun twists on classic dishes like Mediterranean biscuits and gravy and butternut squash grits.
With dinner options that often range from delightful vegetarian risottos and pizzas to smoked pork chops, perfectly cooked chicken, and Minnesota trout, everyone will find something on the menu to love and you can feel like you're really embracing your time in Duluth.
Address: 394 South Lake Avenue, Duluth, MN, US, 55802
4. Bellisio's Italian Restaurant and Wine Bar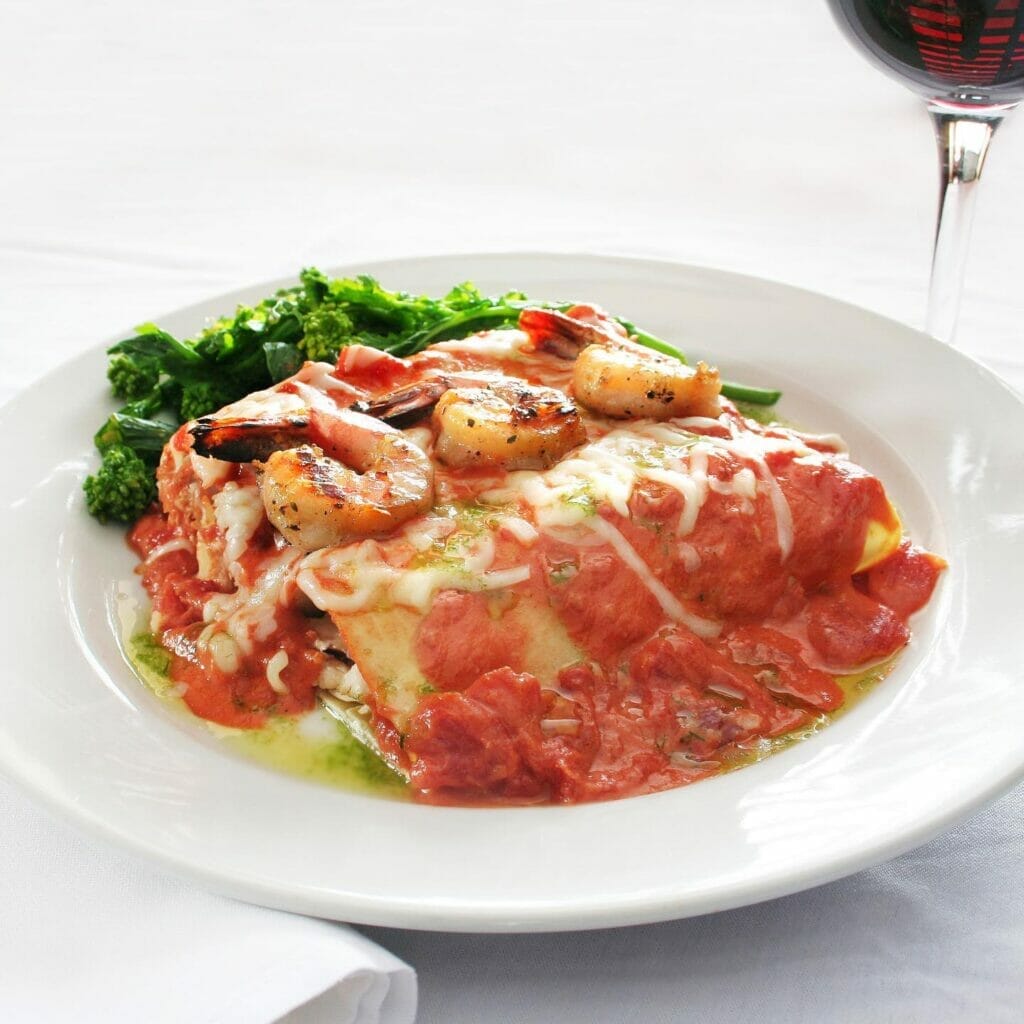 If you're after a romantic night out or some delicious Italian food in a casually elegant atmosphere, stop by Bellisio's.
Bellisio's is fashioned in a way that pays tribute to the quaint eateries in Italy, taking you back to the villages the owner calls home.
Here, dining is meant to be an "experience," not just a meal, and whether you're indulging in a smooth and creamy cauliflower soup or you're dining on the famous fennel pork, you'll love your time here.
The staff are friendly, professional, and excellent at helping you pair up wine choices with your meal, and if you came for the pasta, you won't be disappointed by the array of options from rigatoni to linguine.
Address: 405 S. Lake Avenue, Duluth, MN, 55802
5. Grandma's Saloon and Grill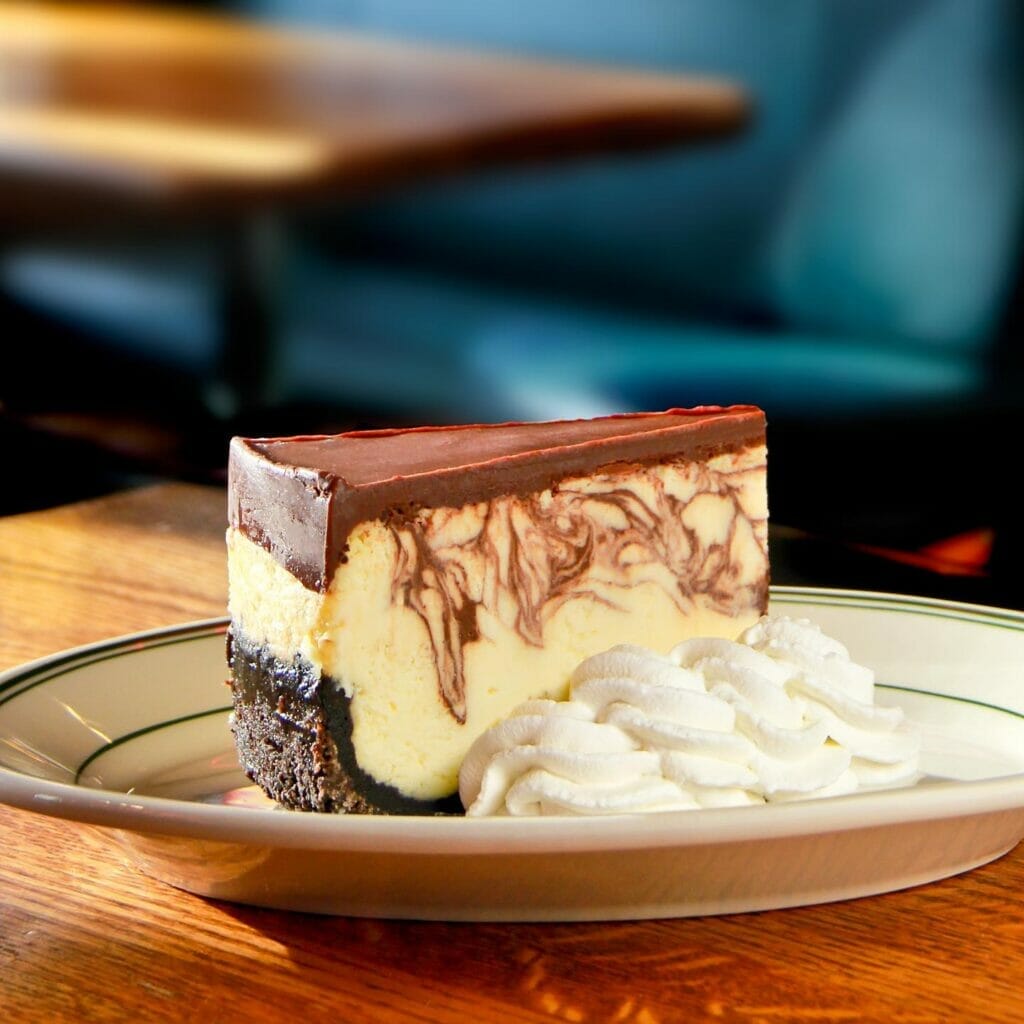 On the shore of Lake Superior is a restaurant with a name that's just as good as its food.
Grandma's Saloon is decorated just how you would expect: with antiques, collectibles that go wall to wall and floor to ceiling (grandma, you need a garage sale!) and a casual environment.
When the weather is nice, deck dining give you the option to look out to the Aerial Lift Bridge, and they are the sponsor of "Grandma's Marathon," the most popular event in Duluth (one of the best free things to do if you're planning to watch as a spectator).
From the steak cheese french sandwich to the amazing smokehouse bacon cheddar burger, this restaurant celebrates an All-American menu.
Try the cranberry turkey club to feel like Thanksgiving all year round or share some of the deep fried onion rings that are sure to impress your taste buds.
Address: 522 S. Lake Avenue, Duluth, MN, US, 55802
6. The Greenery Cafe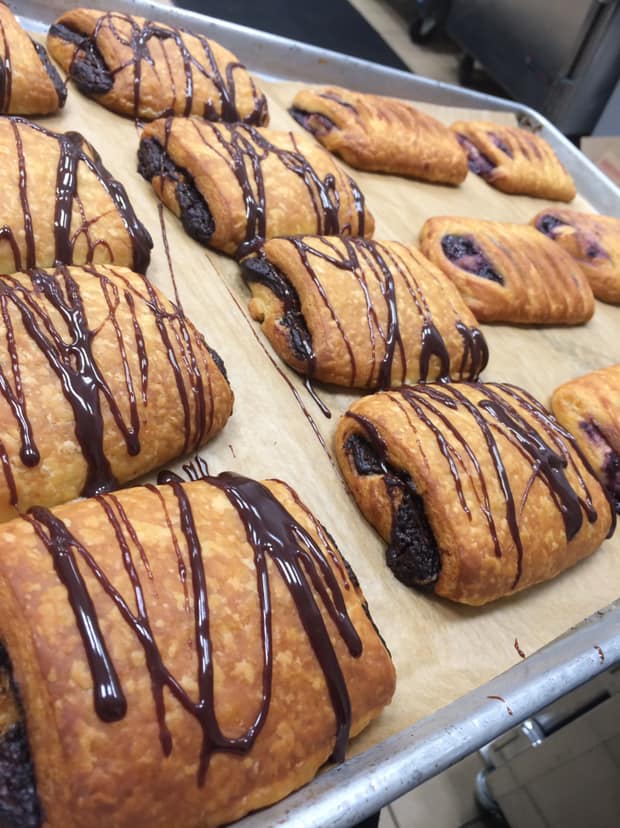 I love this adorable cafe for its amazing collection of baked goods and breakfast options, including breakfast sandwiches and bagels.
Whether you're heading out for a day of hiking in Duluth or you just want a quick stopover before you carry on with your day, the service is fast, friendly, and definitely with a smile (though this IS Minnesota, so that's par for the course).
Try their wonderful array of muffin options that changes with the season, including pumpkin, pistachio, and chocolate.
Address: 201 W. Superior Street, Duluth, MN, US, 55802
7. Silos Restaurant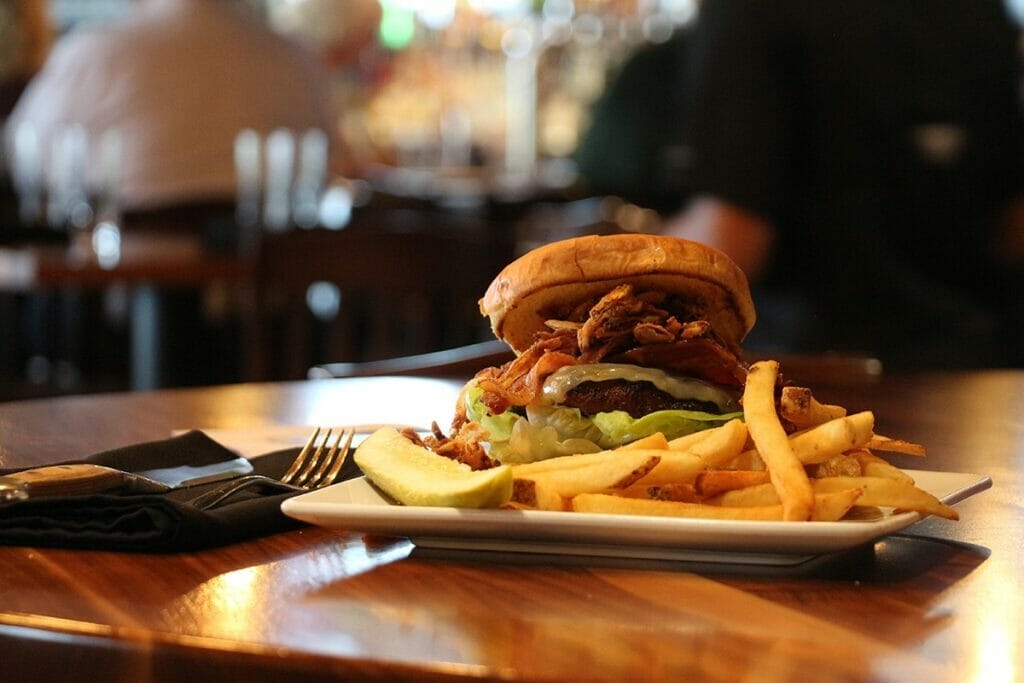 With amazing views of the Duluth-Superior Harbor, Silos Restaurant is a fantastic way to take in the sights and sounds of Duluth while enjoying a super creative menu.
Dishes are locally sourced and include options like a BLT with applewood smoked bacon and garlic aioli, as well as fantastic half-pound burgers on brioche buns.
Go for the mushroom pasta or try the smoked salmon platter with cheeses and crackers and a beautiful salmon flavor, right on the water.
Address: 800 W Railroad Street, Duluth, MN, US, 55802
8. Boat Club Restaurant and Bar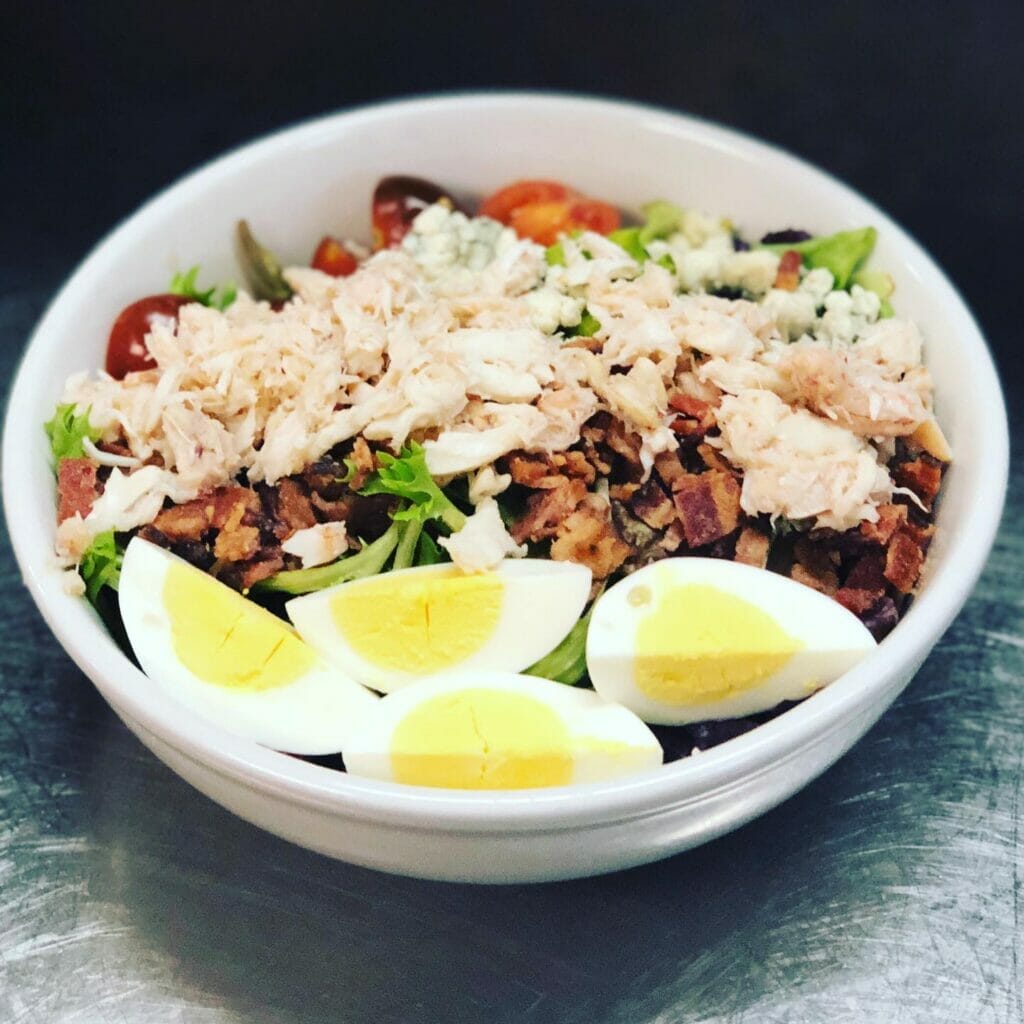 You can't go to Duluth without indulging in seafood, right?
Right! The Boat Club Restaurant and Bar is here to help you do just that – indulge in everything from crab risotto to crablegs.
They're also known for their cocktails, including their own vodka infused with peppers and garlic.
The outdoor dining, as well, is some of the best in all of Minnesota and the service is known for being super friendly.
And of course, don't miss their brunch for the best eggs benedict around.
Address: 600 East Superior Street, Duluth, MN, US, 55802
9. Pizza Luce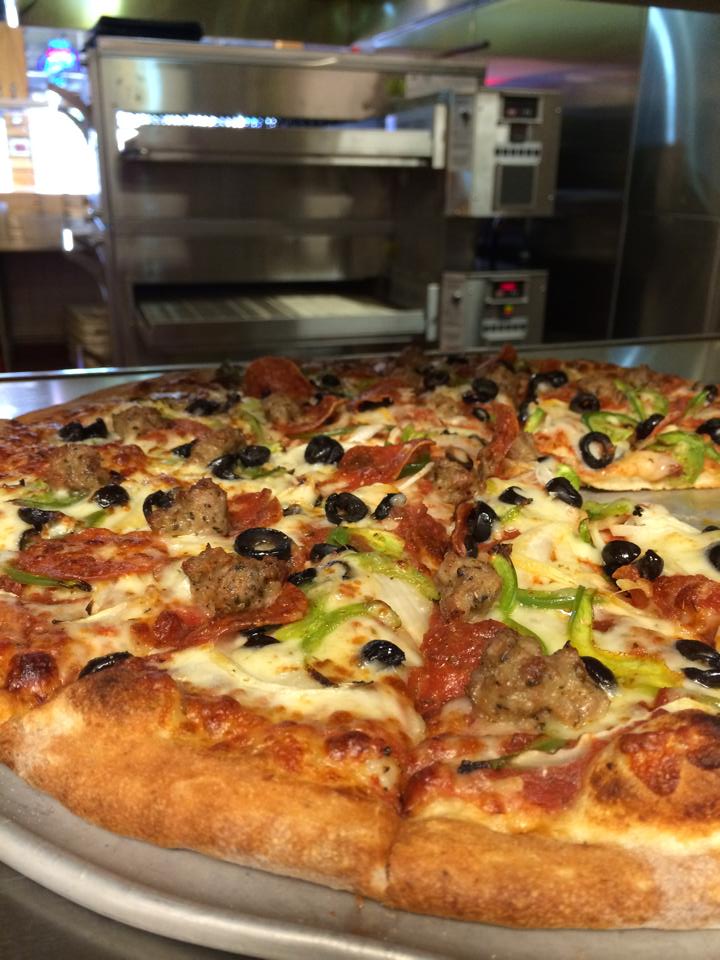 The Duluth location of Pizza Luce is one of the most beloved pizza places in all the city, and it's because of the heart that the owners and staff bring to the restaurant.
Check out the local art on the dining room walls, featuring gorgeous scenes of Duluth and beyond.
When you're not meeting a new friend or saying hi to old ones, enjoy the innovative pizza toppings that range from Spanish Chicken to the Bear (for meat lovers) and the Luce with Italian sausage and fresh garlic.
Pizza Luce also serves up sandwiches, pasta, and amazing salads.
Address: 11 E Superior Street Ste 100, Duluth, MN, 55802
10. Little Angie's Cantina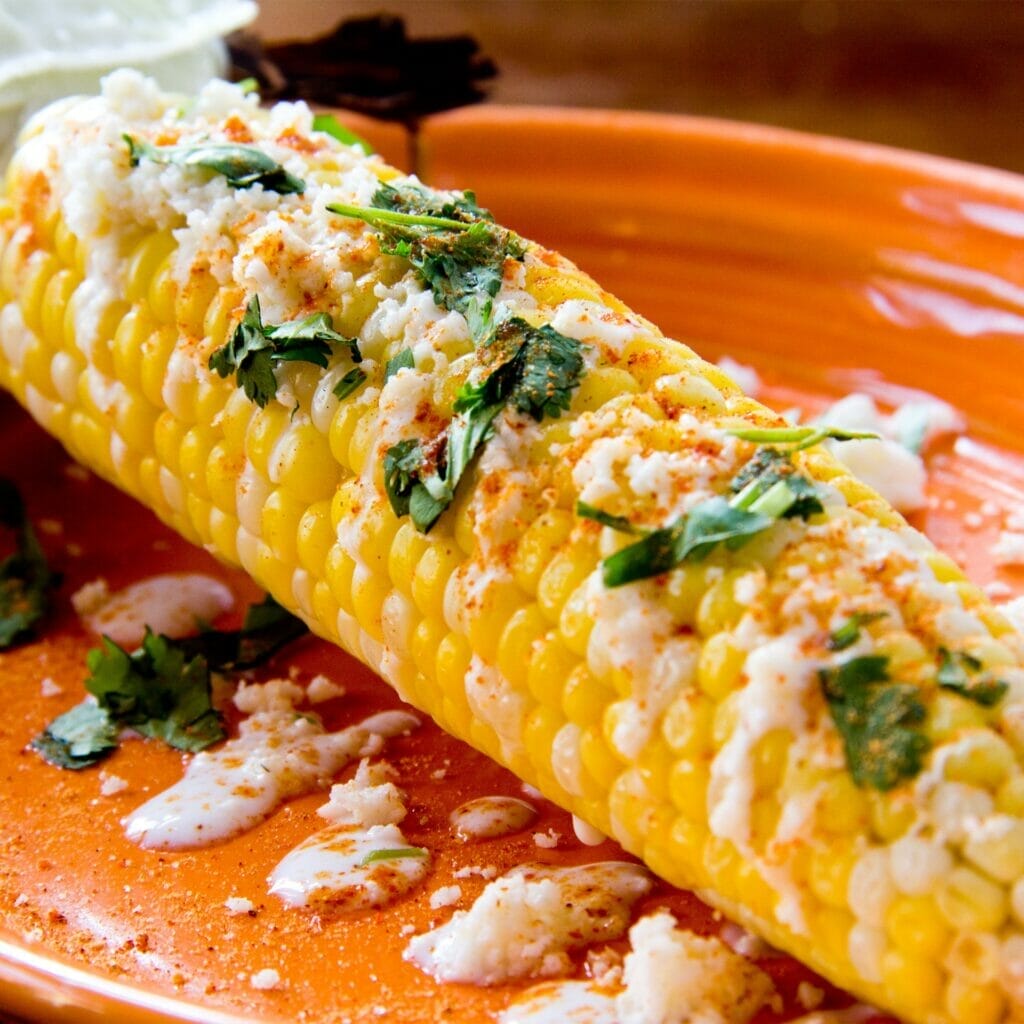 Every city has to have a good place for Tex-Mex, and in Duluth, it's Little Angie's Cantina.
Not only can you chow down on endless corn chips and salsa (a staple of any Tex-Mex, let's be honest), but they've brought artifacts from the American Southwest into the restaurant to help you imagine that you're about to saddle up, even if you're far away from where Tex-Mex originates from!
Fresh made burritos and enchiladas make great options for a dinner in Duluth, or try the fajitas served in sizzling cast iron pans.
And don't forget the guacamole, of course – a must-try.
Address: 11 E Buchanan Street, Duluth, MN, 55802
11. Toasty's Duluth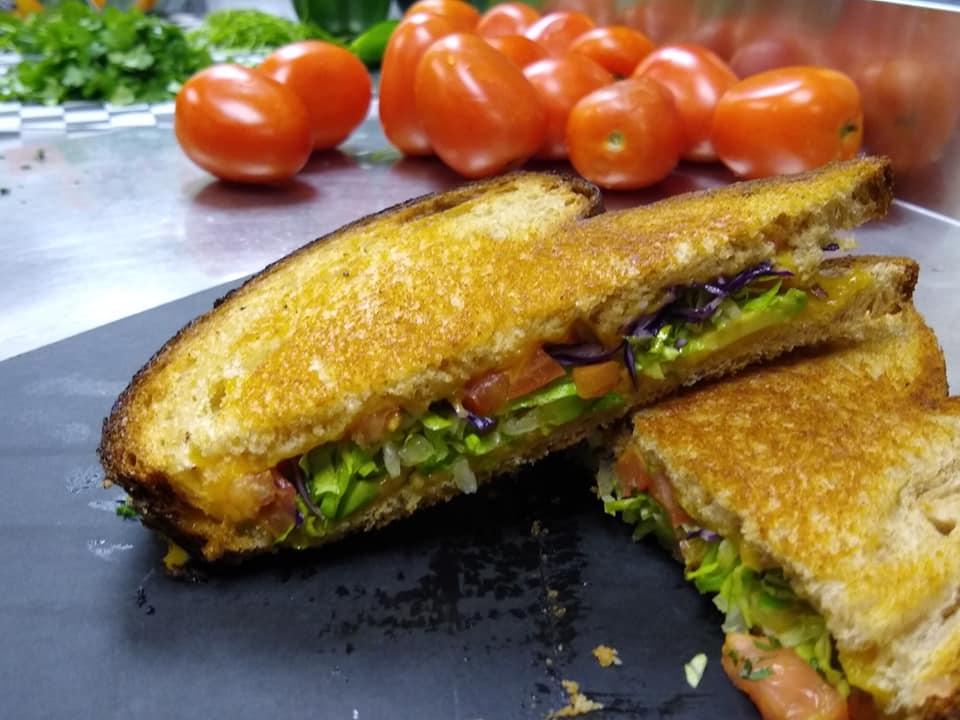 From burgers to grilled cheese to soups to grilled meat sandwiches, Toasty's offers up all of the sandwich and bread related dishes you could think of: and for that, we're grateful.
Keep it classic with options like the pepper cheesesteak sandwich with pepper jack cheese, organic peppers, sirloin steak and more, or try a roasted mushroom sandwich with a balsamic fig glaze that will change your sandwich life.
The aim behind Toasty's is to have a place that serves local dishes with fresh ingredients for families, so you can get fast service and classics like peanut butter and jelly sandwiches (organic, of course) without fearing you're serving your kids food that's bad for their bodies.
The Toasty's chefs grew up in Duluth, which means this is truly one of Duluth's best restaurants for people who want to experience the flavors of Duluth from the ones who know best!
Address: 220 West Superior Street, Duluth, MN, US, 55802
12. OMC Smokehouse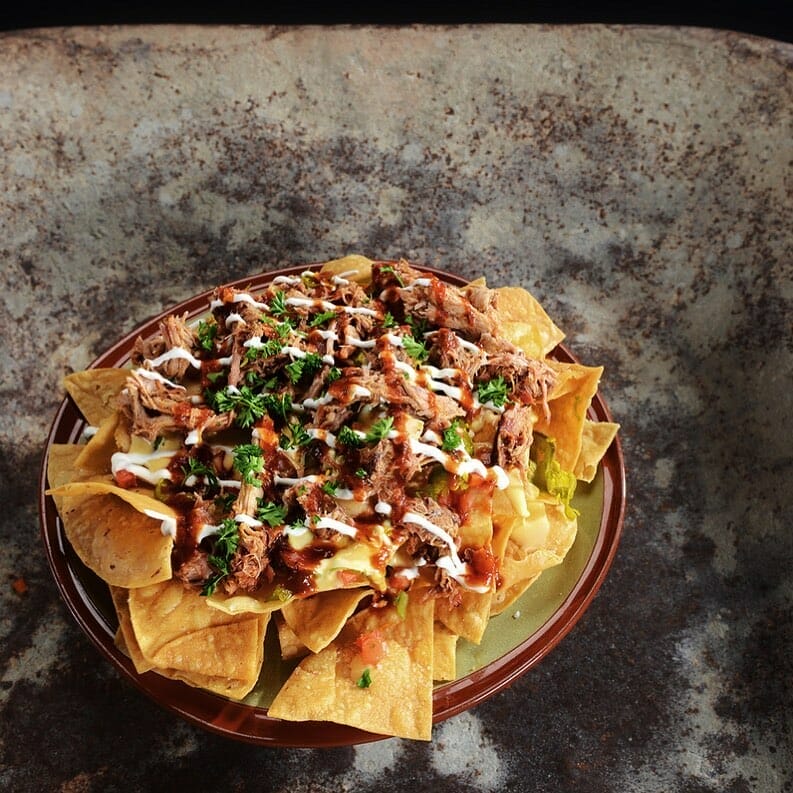 Looking for the best barbecue smokehouse in Duluth?
Look no further than OMC Smokehouse.
Not only do they have their own cookbook filled with delicious recipes, but the freshly cooked meats paired up with local craft beer is a winning combination.
The sides, too, are wonderfully innovative, and locals rave about the candied sweet potato bake, as well as the cheesy jalapeno grits.
Address: 1909 West Superior Street, Duluth, MN, US, 55806
13. Duluth Grill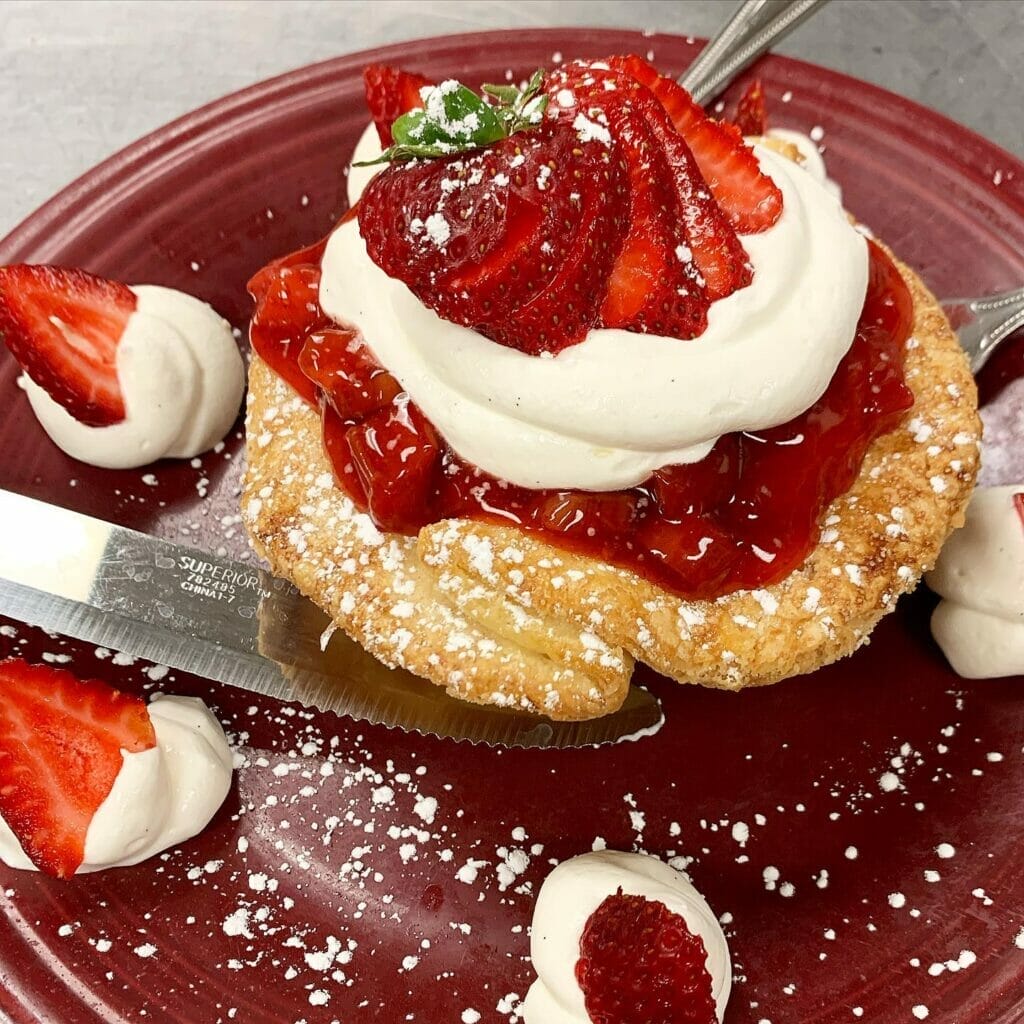 Serving up the most delicious breakfast in Duluth as well as popular lunch and dinner favorites is the Duluth Grill.
Try out the breakfast classics like biscuits and gravy or eggs benedict, or get inspired with the vegan options including a plant lovers skillet.
Other savory options for later in the day include top notch burgers, curry bowls, and the bibimbap, a midwest take on this famous Korean dish.
With friendly service and a fantastic location in the Lincoln Park Craft District, this restaurant is not to be missed.
Address: 118 S 27th Avenue W Duluth, MN, US, 55806
14. Restaurant 301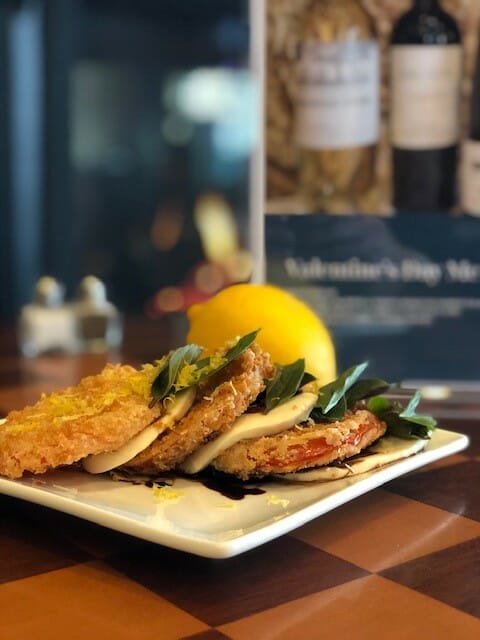 Located in the Sheraton Duluth, Restaurant 301 gives visitors a fantastic dinner option when you don't want to stray too far.
They're open for breakfast, lunch, and dinner, and from November 2020 they're revealing a brand new and improved dining room look, ready to welcome Duluth locals and visitors alike.
Try the beef patty melt for dinner or opt for something lighter with the soups and salads menu, or dig into their pizza which is a great choice for families and kids who want good old-fashioned cheese and pepperoni goodness.
Address: 301 E Superior Street, Duluth, MN,
15. Pickwick
Part of Duluth's history, being in the city for over 100 years, Pickwick is known for its delicious and elegant food and gorgeous dining rooms with European style woodwork and plenty of artwork.
Live music is a regular occurrence at Pickwick, making it a family-friendly atmosphere and great place to spend an evening, and menu options like stuffed mushrooms and pork chops give you the option to stick with old favorites or try new delicacies.
Address: 508 E Superior Street, Duluth, MN, 55802
Get the All-American Travel Secrets!
Don't miss out on America's hidden gems!