There's nothing like putting on your sturdy shoes and getting outdoors in Duluth, as this Minnesota town is a haven for outdoor adventurers, walkers, leisurely strollers and energetic hikers.
This guide to the best hikes in Duluth will take you all around the city as we talk about the best hikes in Duluth for kids, best hikes in Duluth for couples, and the best hikes in Duluth for the views (because Duluth has a lot of those!).
Whether you prefer to hike in the forest or along the river, make sure to pack a portable phone charger in case your battery dies, as well as a reusable water bottle filled to the brim so you stay hydrated.
Hiking in Duluth can be a year-round activity, but you'll want to double check your routes in the winter in Duluth to ensure they're not too icy or snowy to conquer with your usual hiking gear.
Don't forget that it's much easier to see Duluth by car so you can get around easier.
We recommend using Discover Cars price comparison to find the cheapest deals.
What You Need for Hiking in Duluth
While some Duluth hiking is relatively tame, you can definitely embark on some more intense hiking trails that would make your hiking experience much better if you packed some of the following equipment!
Don't forget if you go hiking in the winter to make sure you are fully dressed for the freezing temperature and wearing moisture-wicking and thermal fabrics, not just cotton.
1. Lake Superior Hiking Trail
Let's talk about the big kahuna, the fabled Lake Superior Hiking Trail.
Not only is this trail over 300 miles long, but it's not just in Duluth – it goes all along Lake Superior (hence the name).
Clearly you're not going to be hiking it in a day, but Duluth has some of the best sections of the trail with the greatest views, and the best part is you won't have to go too far out of the city to find them.
If you're going for scenery, try the section of the trail that starts in West Duluth, at the intersection of Getchell and Highland avenues and Skyline Parkway.
This is about 10 miles, so a full day hike for many people, that takes you through maple forests, along viewpoints of the harbor, and eventually into downtown Duluth for a well-deserved dinner.
There are plenty of other stretches of trail to try, of course, and you can see the map and check trail conditions here.
2. Martin Road Trailhead – Superior Hiking Trail
I want to bring up a specific section of the Superior Hiking Trail that starts at the Martin Road Trailhead, as this is a really popular snowmobile trail in the winter for those who want to experience it year-round.
In the summer, park up at Martin head Trailhead and you'll wind your way through gorgeous woods featuring native Minnesota plants and plenty of leafy greens, and you'll pass some quiet beaver ponds.
This trail ends at Lismore Road, where you can then walk back to the Martin Road Trailhead to your car.
3. Miller Creek Interpretive Trail
On the southern edge of Lake Superior College is a short, but fantastic hiking option for anyone who wants to really immerse themselves in Minnesota's ecosystem and learn more about the plants and animals they're seeing.
The trail is less than a mile long, and there are informational signs dotted around as you make your way around the ravine area.
Hikers are asked to hike in single file, and snowshoeing or hiking are greatly encouraged, while mountain biking is not allowed.
From trout habitats to bedrock, you'll hike past 14 connected ecosystems and there's always something new to appreciate around every corner in this diverse and varied trail.
4. Willard Munger State Trail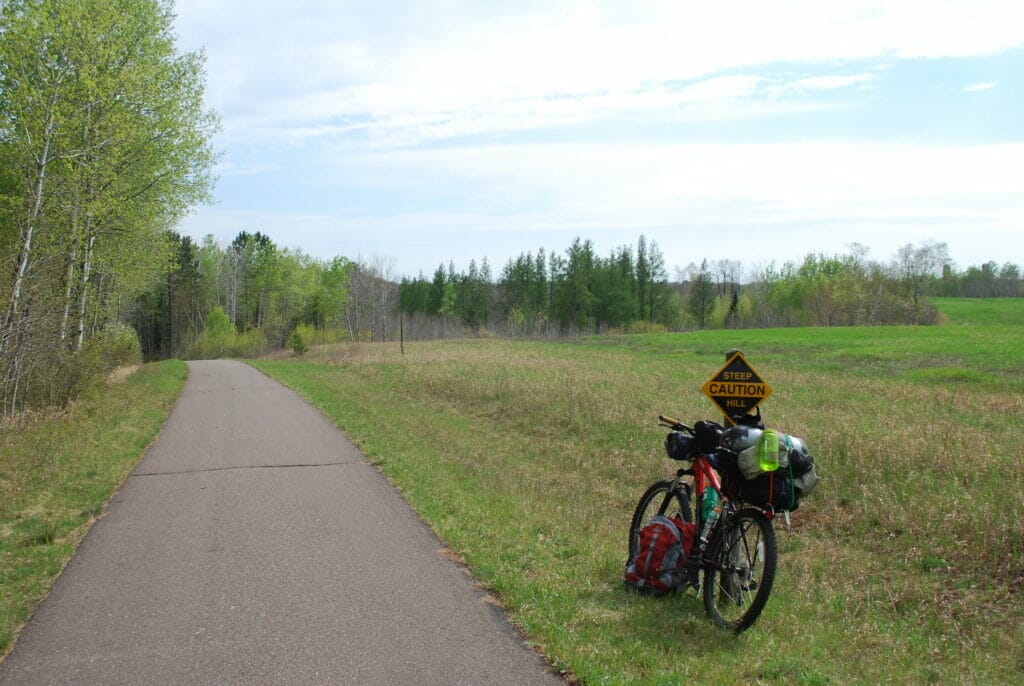 This Minnesota state trail is one of the best hiking trails in Duluth because of it's Duluth portion that goes from the towns of Hinckley to Duluth.
In total, this trail is over 100 miles, but the specific Hinckley to Duluth portion is about 70 miles.
As the trail is paved, walkers, joggers, and bikers are all encouraged to make use of this trail as you follow the historic route of the Lake Superior and Mississippi Railroad.
Along the way, you'll encounter rocky cliffs, suspension bridges, the St. Louis river gorge and so much more.
At the northern trailhead in Duluth, parking is available at the intersection of Grand Avenue and 75th Avenue West.
5. Chester Creek Park Trail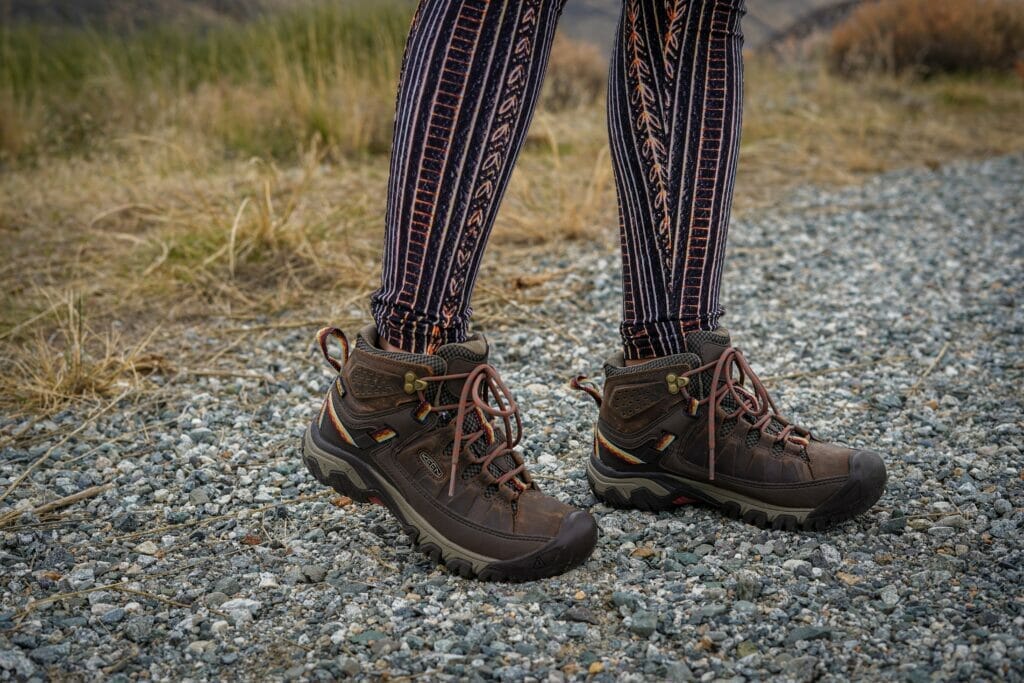 If you're looking for one of the best hiking trails in Duluth for all skill levels, head to Chester Park.
This hiking trail is a loop (which we love so we can just circle back on ourselves) that's almost 4km and known for having absolutely gorgeous scenery.
The first part of the trail is mostly uphill, but downhill on the way back so you're not huffing and puffing the whole way.
Admire the waterfalls, rock formations, and creek you'll pass, and a nice amount of shade means you'll be kept sheltered in the summer months.
Dogs are allowed on this trail, but need to be on leashes.
6. Lake Walk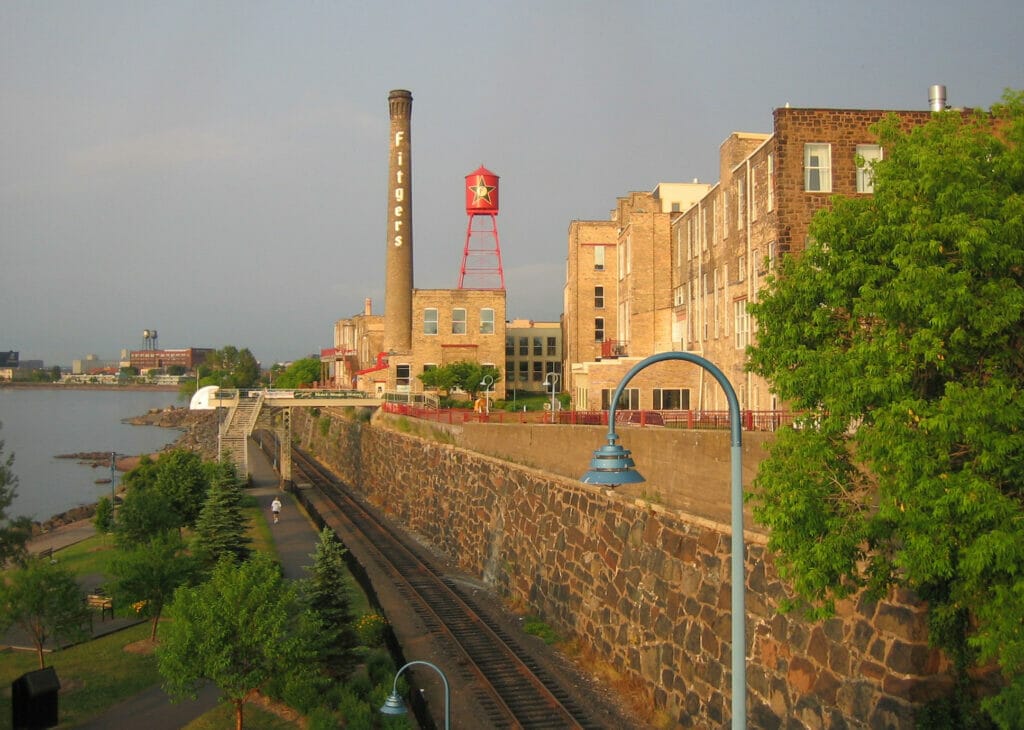 Less of a hiking trail and more of a walking trail in Duluth, the Lake Walk is a really popular option for residents and visitors alike who want to wander along the shores of Lake Superior without traipsing through woodland pathways and uneven ground.
This paved and asphalt-covered trail takes you from Canal Park Museum to 26th Avenue East and covers almost 8 miles of Duluth.
You'll see the Aerial Lift Bridge, plenty of parks, and other harbor scenes as you wind your way through some of Duluth's most popular neighborhoods.
Locals love it during sunsets, and it's a great option for biking as well.
This is truly a family-friendly walk in Duluth and thing to do with kids in Duluth.
7. Hartley Nature Center Loop
The Hartley Nature Center is one of the best free things to do in Duluth, and it's a fantastic option for Duluth hiking as well!
At just over 5 miles of trail, the Hartley Nature Center loop takes you through lots of woodland trails, and is really popular for biking, though everyone is welcome.
Lots of side trails make it easy to continue exploring (or get distracted depending on what kind of hiker you are), and it's kid and dog friendly with nothing too steep or uneven.
You'll come across a lake in Hartley Nature Area, as well as rows and rows of conifers that make you feel like you're out in the wild when really you're not too far from downtown Duluth!
8. Congdon Park Loop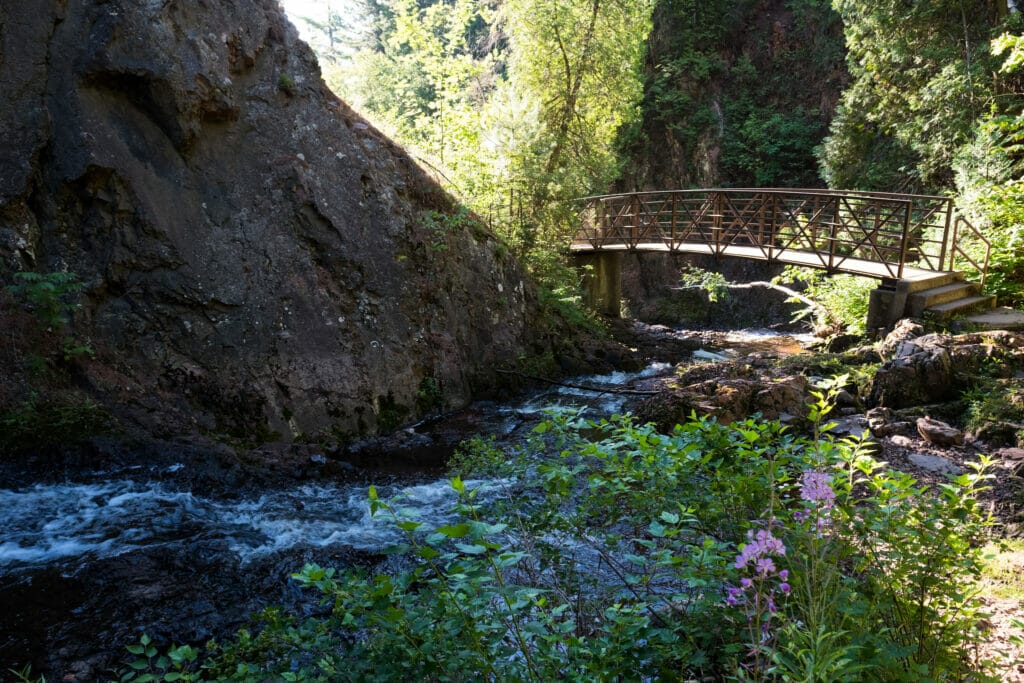 This is a short hiking trail through Congdon Park, which follows alongside a creek meaning you'll find some hidden waterfalls along the way.
There's a more natural path for hikers, as well as a paved path for bikers, and this "out and back" loop is just less than 2km all together.
You'll find fun bridges to cross, some slippery rocks (so watch your footing), and overall a peaceful and serene way to spend an hour or so in Duluth.
This is truly an area of natural beauty with billion year old volcanic rock, willows, cedars, and pine trees, and the flowing water of the creek.
Parking can be found on the upper side of the park, and this is suitable for all hiking levels.
9. Lester River Trail
This trail starts in Lester Park, and has over 9 miles of trail to explore that run along the Lester River.
In the summer and during hiking season, access to this gentle trail is free, but in the winter, check for prices as it becomes part of the cross country skiing trails.
Bikers use this trail often, and it's a multi-use trail that encourages both those on foot and those on two wheels, so just pay attention at who or what is coming around the corner.
Because of the wide and smooth path, this is perfectly suitable for all abilities of hikers, though the length does make it classed as an "intermediate" trail.
10. Knife River Trail
Maintained by the Knife River Recreation Center, the Knife River Hiking Trail is 2.7 miles and takes you past small waterfalls on the river, as well as pine and cedar trees.
This trail is only open to hikers, not bikers, and is a one way trail.
Trailheads are at Shilhon Road and Hawk Hill Road, and it's a great option for a shorter hike.
Just be sure to watch out for wood ticks, as the are popular in this area!
11. Park Point Trail
Park Point is one of the coolest natural elements in Duluth, as it juts out into Lake Superior, putting you up close to this large freshwater lake.
This hike is through the woods with both sides of the lake alongside you, but you can also walk back via the beach which is a fun sandy walk where you can see the driftwood that characterizes Park Point.
Keep an eye out for the old buildings with colorful graffiti along the way, and keep an eye out for the lighthouses at the end when you get to it.
The one on the left is in Minnesota, and the one on the right is in Wisconsin!
There's also fantastic opportunities for bird watching the further out you get on the trail, as it tends to be less crowded.
There are no obstacles that would prevent kids from joining you on the trail, and it's an easy hike in terms of the trail itself.
12. Elys Peak Trail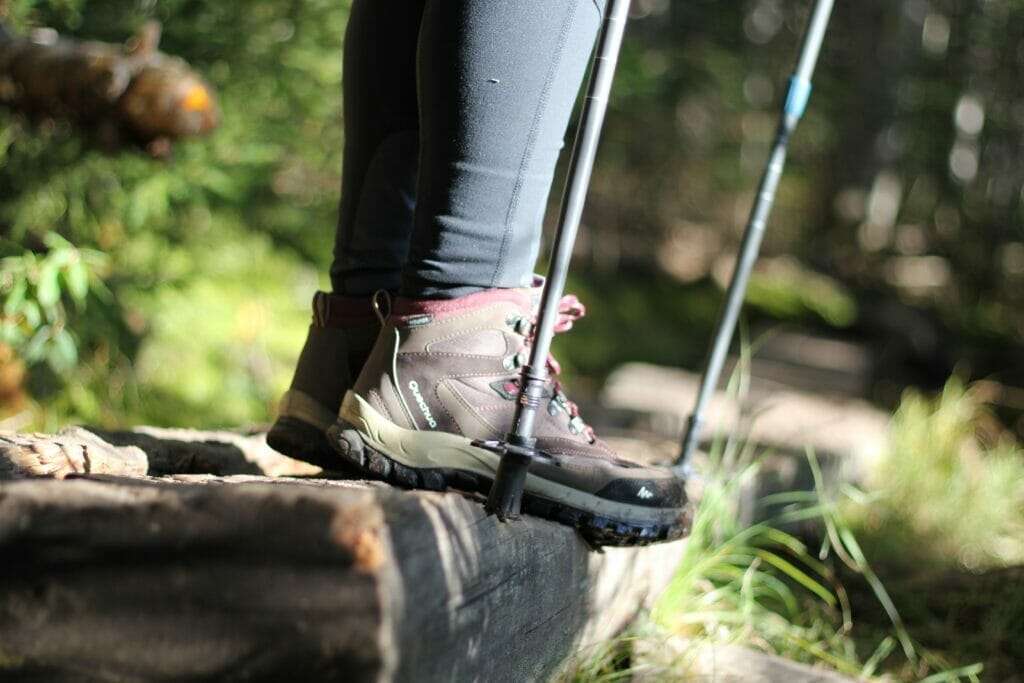 This short, but decently strenuous trail takes you to the top of Elys Peak where you'll get gorgeous views of Duluth.
It's rated as moderate because of the steepness and there are a few different options which means you can even get some climbing in if that's your thing, but if you would prefer to just stick to the easiest path, it's totally a hike in Duluth you can do with the kids.
Trail walkers suggest it needs a little more signage, so make sure to have a charged phone with hiking trail maps on them so you don't get lost.
It's not a long hike, 2.7km, and it's granite and packed dirt most of the way so you have a smooth surface to walk on.
13. Hawk Ridge Bird Observatory Loop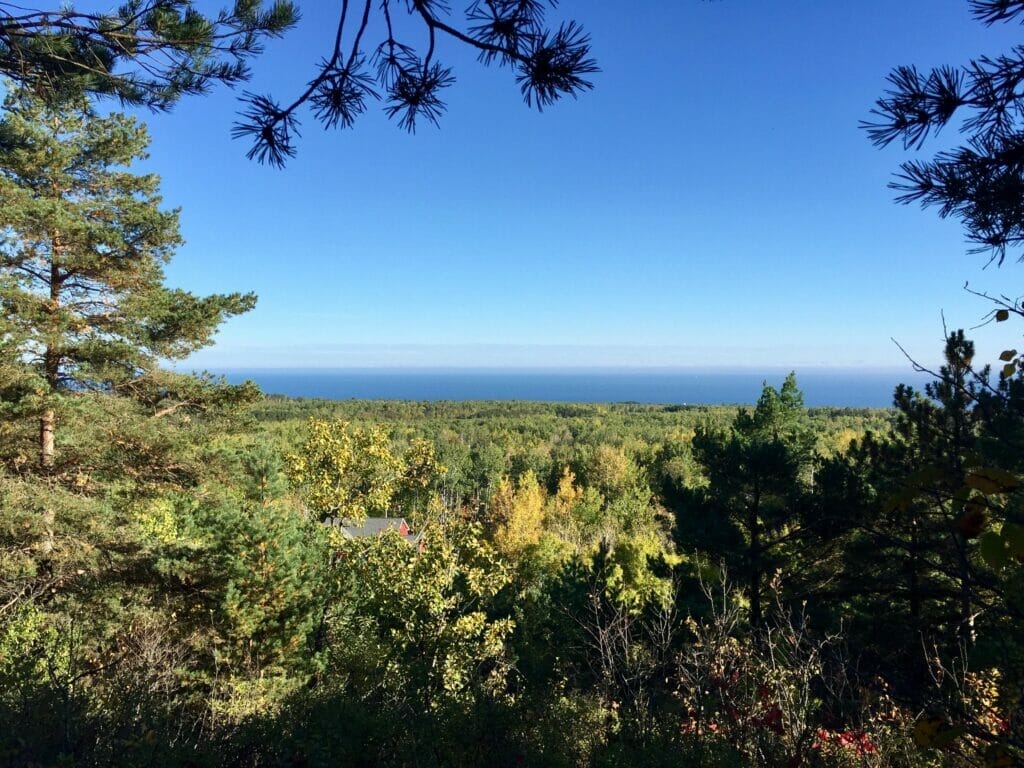 There's something enchanting about this hiking trail in Duluth, not just because of the bird-watching that can be done out there, but in how quiet this trail tends to be.
As opposed to some other heavily trafficked hikes, this is an oasis of calm and reflection, and almost 8 km of beautiful wild flowers, wooded walkways, and some beautiful scenic lookout points.
These trails are also marked with popular hawkwatching spots if you're new to bird-watching, and a fun sign at the start of the trails tells you what kinds of birds to look out for and the number of them that have been seen in the local area in the past couple of days.
14. Magney-Snively Natural Area Trails
The Magney-Snively Nature Area is one of those places that make you feel like you've truly escaped the city.
There are hundreds of acres of gorgeous Minnesota woods and other ecosystems, and in the warmer months, the trails are often used as hiking trails.
In the winter months, these trails turn into hugely popular places to cross-country ski, a favorite Duluth pasttime!
You can find a map of the trails here, which include information on wildlife and plant spotting and a brief description of the type of nature you may encounter, from forests to trout streams.
15. Jay Cooke State Park Trails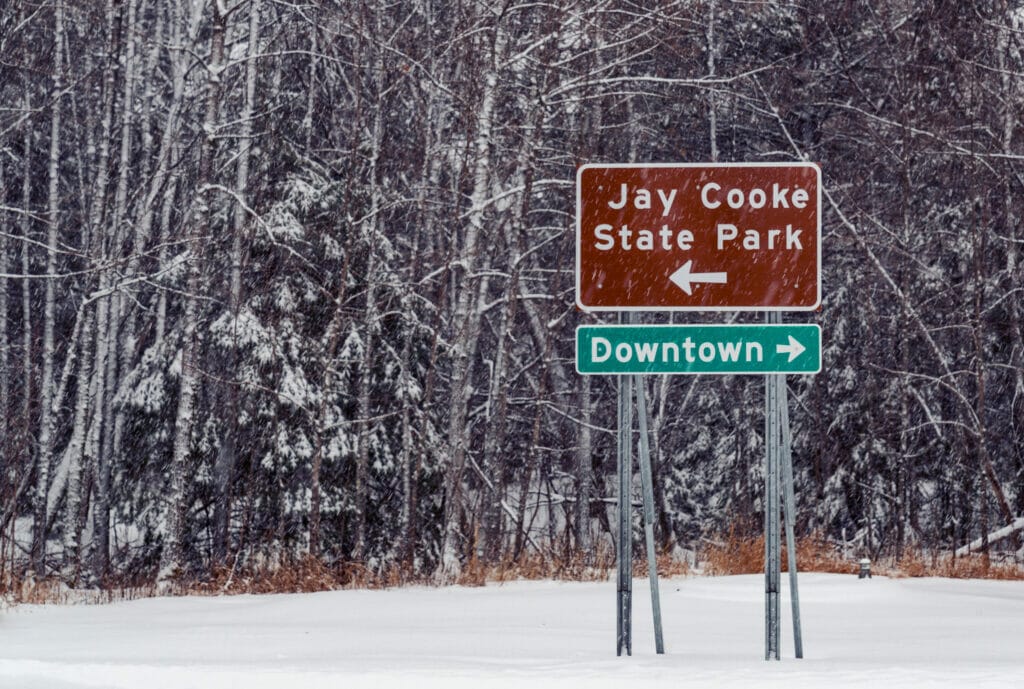 Located about 20 miles south of Duluth is Jay Cooke State Park, a popular state park in Minnesota.
As you can imagine, its designation as a state park means that it has a ton of land to explore, and so many trails to choose from.
This resource talks all about the best trails in Jay Cooke, whether you want to jaunt over brides or take it easy under forest canopies or walk alongside rivers and streams.
The park advises to watch out for ticks and other wildlife, and to make sure you come fully prepared with maps and water as cellphones don't always work in the park.
For one of the most popular trails, check out the Silver Creek Trail, a 3.5 mile trail that takes you over swinging bridges, has a short rock climb section (for hikers!) and then takes you into grassy paths with beautiful views of the St. Louis River.
Camping is allowed in certain sections of this state park, which means it's a great place for a hiking and camping getaway over the weekend or week if you want to really take the time to explore the trails.
Get the All-American Travel Secrets!
Don't miss out on America's hidden gems!