Whether you visit Little Rock to learn about the history or explore its natural beauty, you'll definitely have worked up an appetite by the end of the day!
That's why we've compiled a list of the 19 best restaurants in Little Rock, Arkansas.
These places serve delicious meals to fuel you throughout your stay in Little Rock.
A lot of the local restaurants are sophisticated and celebrate cuisines from afar.
There's truly something for everyone.
Anyone will be able to find a restaurant that suits their fancy!
1. YaYas Euro Bistro in Little Rock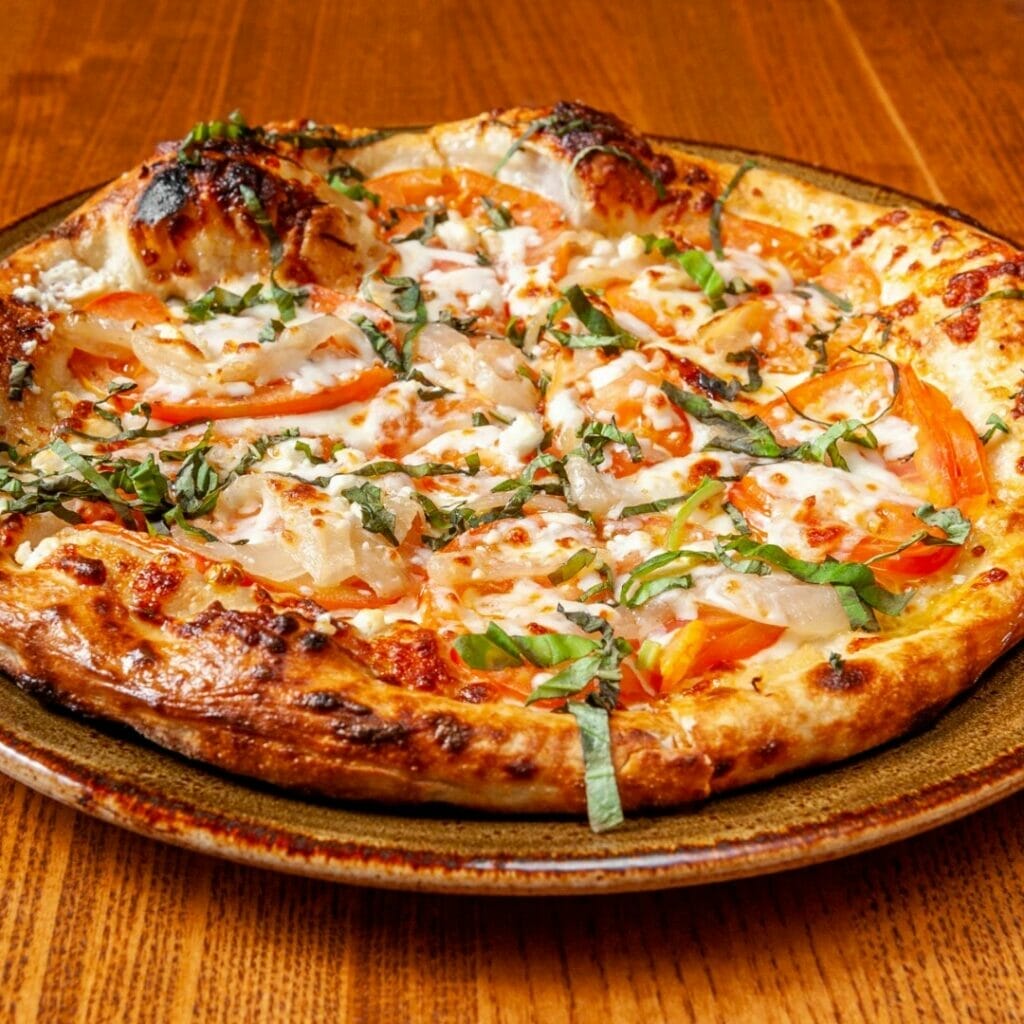 YaYas Euro Bistro in Little Rock is a whimsical restaurant with a sophisticated atmosphere.
The eclectic menu has something exciting for everyone to try!
The owner's YaYa (or grandma) traveled throughout Europe as an ambassador's wife and collected recipes from her travels.
A lot of the menu items are recipes that have been passed down through the generations.
With a few locations in the region, this restaurant is growing in popularity.
No matter your preferred European cuisine, you'll find something delicious on the menu! You can choose from pizzas, seafood, salads, and more!
2. Doe's Eat Place
Doe's Eat Place is one of Little Rock's best restaurants.
While they're famous for their tamales, Doe's isn't a Mexican restaurant.
With humble beginnings as a little dive restaurant, this steakhouse became extremely popular because of its amazing steaks.
While it's still a down-to-earth restaurant, it has received fame throughout the years.
This is especially thanks to the Clinton campaign staff in 1992.
Ever since then, many elite customers have frequented the restaurant.
Fortunately, that hasn't transformed the restaurant from its original "hole in the wall" status.
It still offers a fun and laid-back experience for locals to this day!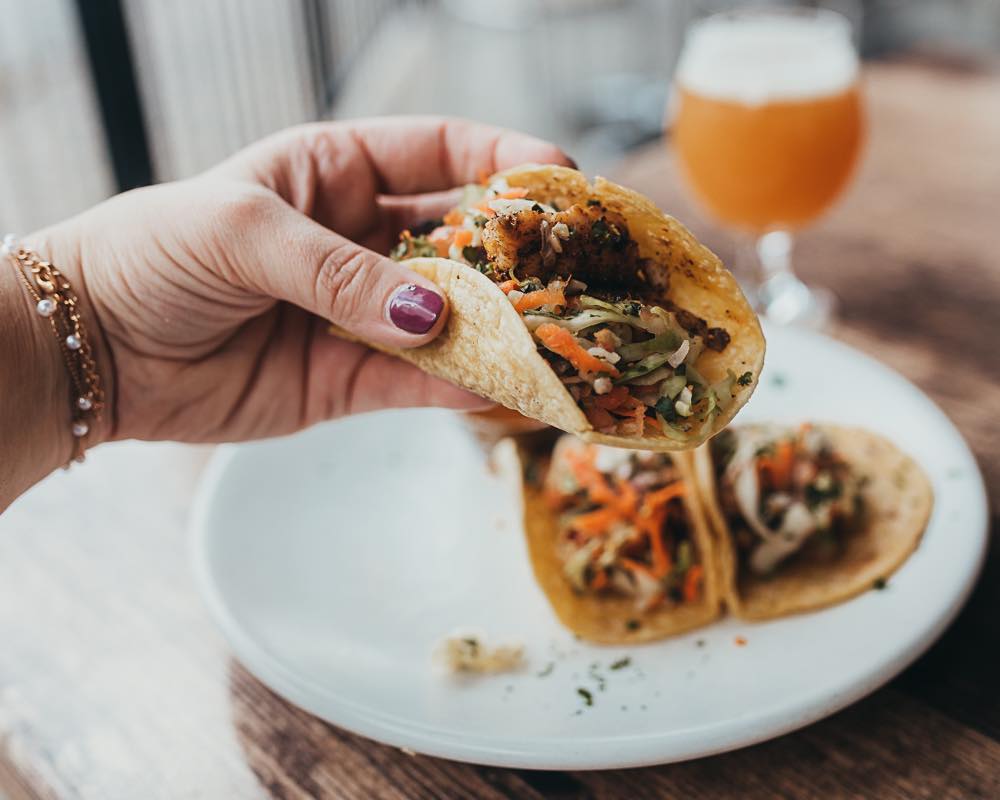 Samantha's Tap Room & Wood Grill is a great place if you want a fresh beer.
With 32 beers on tap, there's no reason to go anywhere else.
Since so many of them are local beers, you know that you're getting the freshest pours!
The modern yet cozy atmosphere is perfect for meeting with friends or going on a first date.
While it is a bit classy, the food is reasonably priced. You won't be overpaying for your meal just to enjoy the restaurant.
The menu has plenty of choices without being overwhelming.
You'll be able to easily scan the menu and find something that sounds good to you!
4. Dizzy's Gypsy Bistro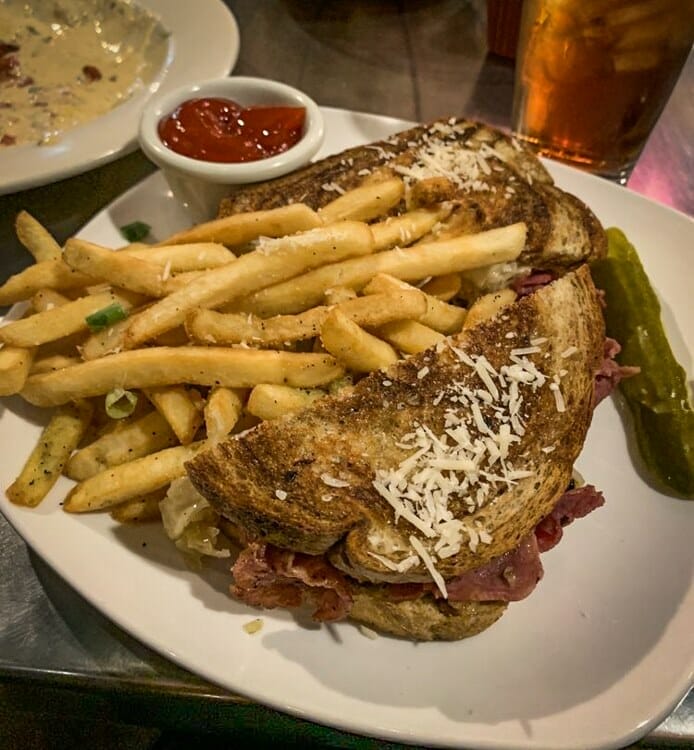 Dizzy's Gypsy Bistro is a cute and whimsical eatery in Little Rock.
They strive to add an Arkansas twist to global comfort food.
The result is a cosmopolitan menu that still tastes like home.
They mostly serve sandwiches and soups, just like the traditional bistro.
However, they do have a few more food items to consider.
Their biggest accomplishment is that everything is made from scratch.
They make every single sauce, noodle, and soup right there in the kitchen. They don't even make the food ahead of time!
They buy fresh produce and high-quality meats and cheeses.
You know that nothing on your plate has been sitting on a shelf for weeks.
5. Raduno – Brick Oven & Barroom
Raduno is one of the best places to eat in Little Rock.
Raduno has 20 beers on tap, all of which are local brews.
You can get a can of a domestic beer if you'd prefer that.
They also serve seasonal soups, salads, and sandwiches.
If you look at these items, your mouth will certainly start watering. And they're not even the main event!
Raduno is known for its brick oven pizzas.
Their specialty pizzas each have a unique combination of toppings.
You may not have dreamed up these pizzas, but you'll be dreaming about them from now on!
6. The Fold: Botanas & Bar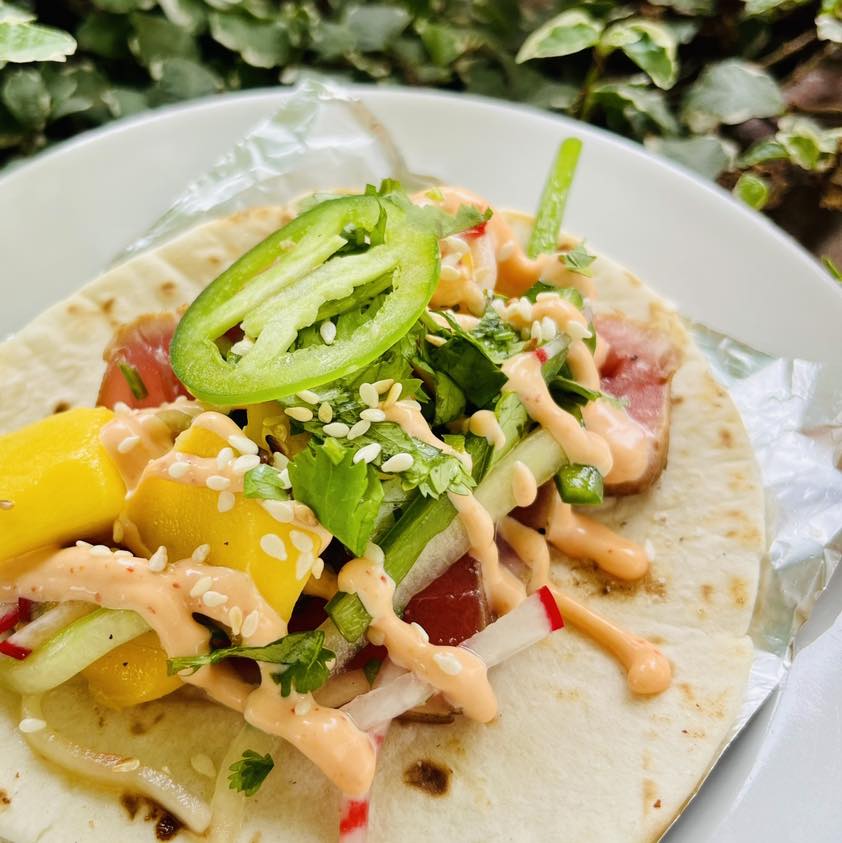 What used to be a mechanic's garage is now a hopping taco spot.
With a large outdoor seating area, the Fold is the perfect place to enjoy sunshine and tacos!
If you love Mexican food and appetizers, this is the restaurant for you.
Their menu mostly consists of snacks rather than entrees.
Although they do have some meals that will fill you up. And everything is inspired by Mexican cuisine!
They have a delicious brunch menu in addition to an irresistible happy hour. This is a popular hangout space for good reason!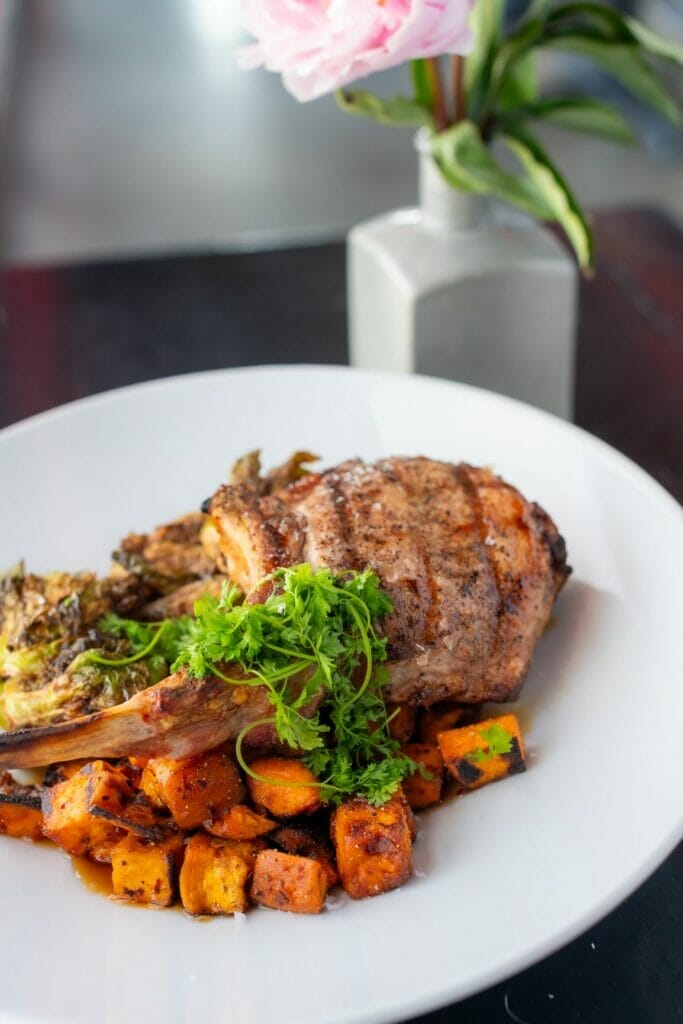 Chef Petit and Chef Keet are both local chefs who showcase local ingredients in their menu items.
They're proud of Little Rock and want to celebrate their little city through cooking.
Open since 2016, Petit & Keet is still a fairly new restaurant.
That doesn't mean that the locals haven't come to love it!
Everyone who eats here is impressed and ready to return.
They have a full bar with an exciting drink menu.
They have a patio with open-air seating.
They have an upscale menu with delicious novelties.
That's everything you need for an amazing dining experience!
8. The Pantry Crest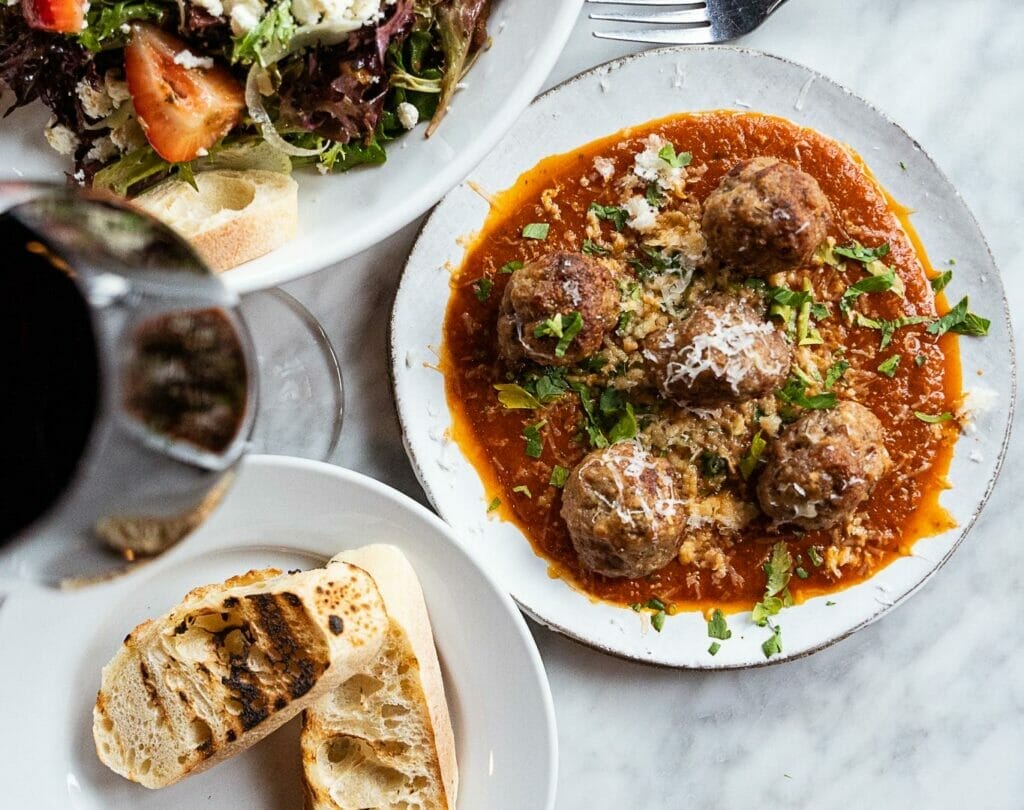 The Pantry Crest is a quaint little European restaurant in Little Rock.
This restaurant specializes in German and Czech recipes.
They have two locations in Little Rock and people love both of them!
This is the place to find imported beers. They also have dessert.
Don't worry, no matter how full you are, you'll have enough room for one of these delicious treats!
Their menu has a wide variety of Europe-inspired dishes.
They also have a vegan menu and a gluten-free menu. This is great for anyone with special dietary needs.
9. The Root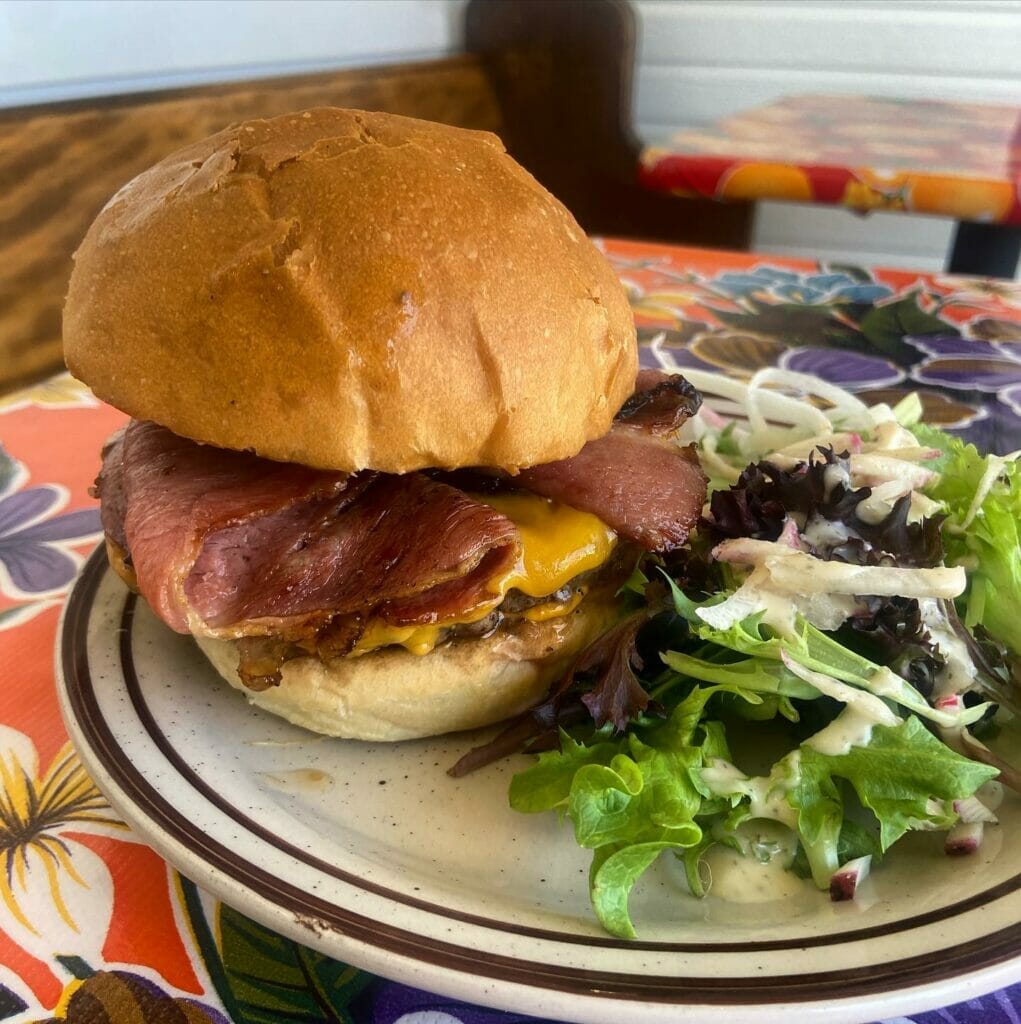 The Root Cafe has some of the best food in Little Rock.
This cute little restaurant looks like it should be the main hangout spot in your favorite summer movie!
It's a farm-to-table restaurant that sources most of its food locally.
Besides a few items they can't find in the state, everything comes from Arkansas.
With a diner atmosphere and a hippie vibe, this restaurant has a full food and drink menu.
They make it easy to enjoy eating local! After your first visit, you'll want to come back every week.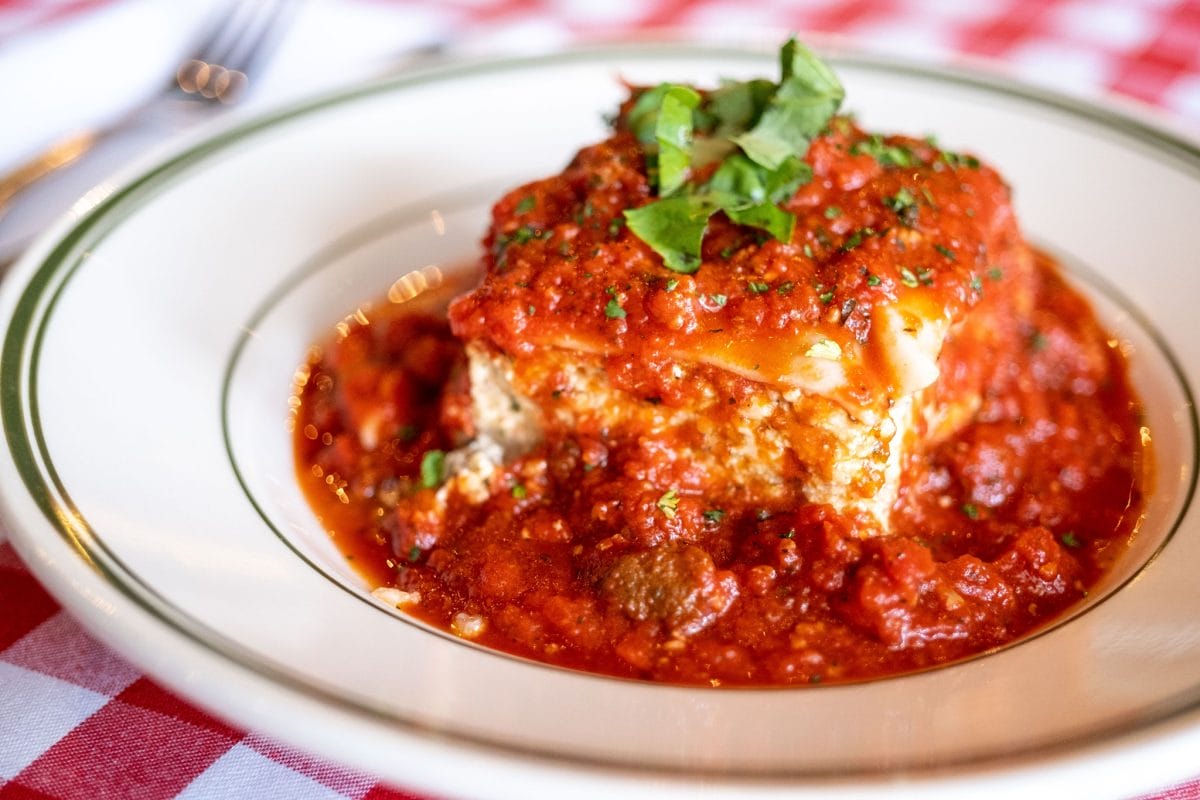 Bruno's Little Italy is another one of the best restaurants in Little Rock.
This restaurant was born in 1949, but its history goes back to the early 1900s.
You can taste the Italian heritage in every dish this restaurant serves.
Jimmy Bruno, the restaurant's namesake, is credited with bringing pizza to the American South.
Supposedly he even had to teach the locals how to properly pronounce the dish's name!
You would be missing out if you were to visit Little Rock without trying some of Bruno's Neopolitan pizza.
So make sure to add this to your restaurant itinerary when you're in town.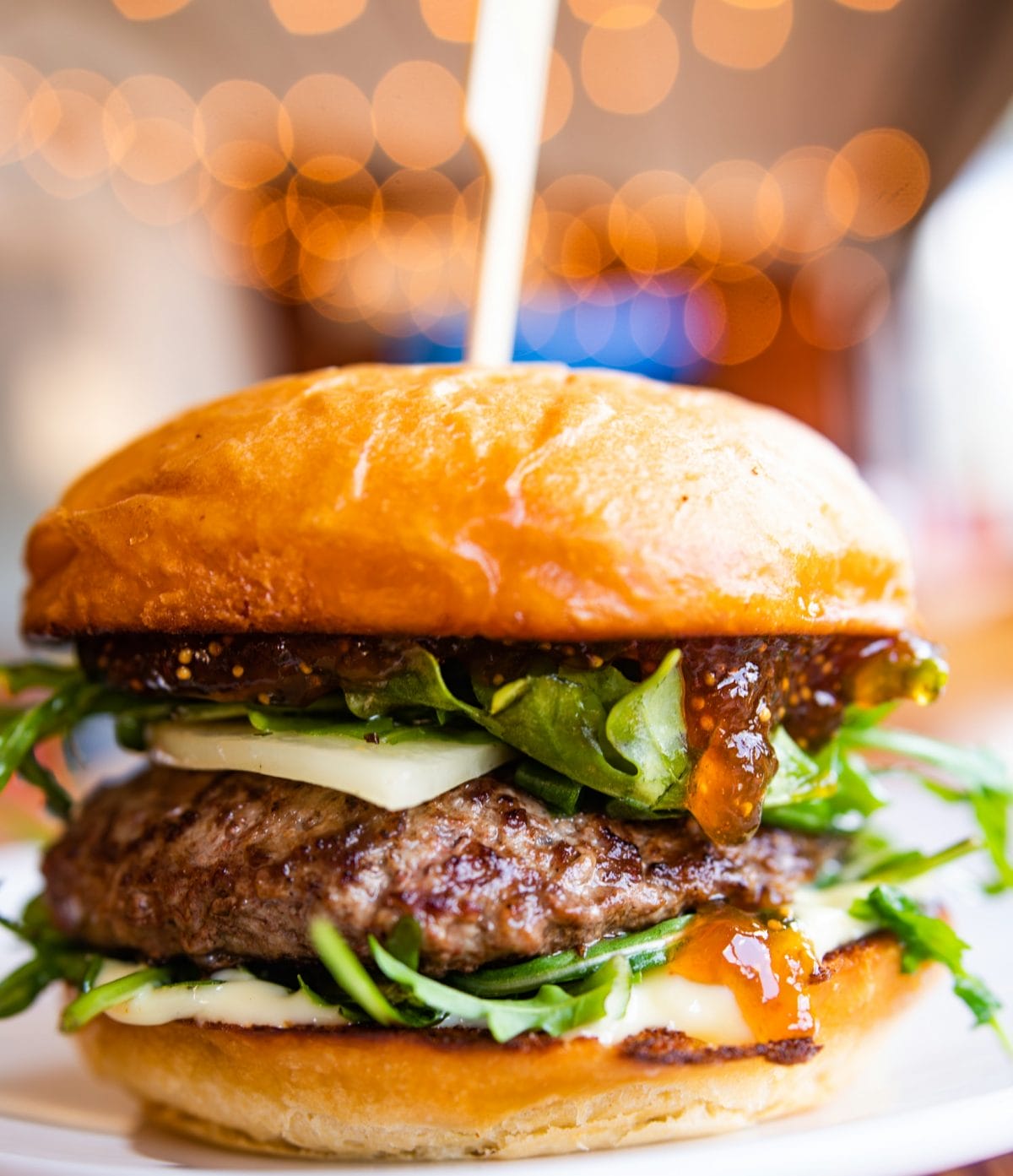 Big Orange is the place to go for burgers and shakes.
If you love the classy atmosphere in restaurants that serve 50s-style favorites, just wait until you modernize it.
Instead of a 1950s diner theme, Big Orange has a modern atmosphere.
But they serve classics that have been a favorite food of Americans for decades.
Their specialty burgers are something that our grandparents couldn't have imagined while grabbing burgers with their friends after school.
They also have quite a variety of milkshakes.
You'll find a few that are nothing like anything you've had before.
12. The Rail Yard LR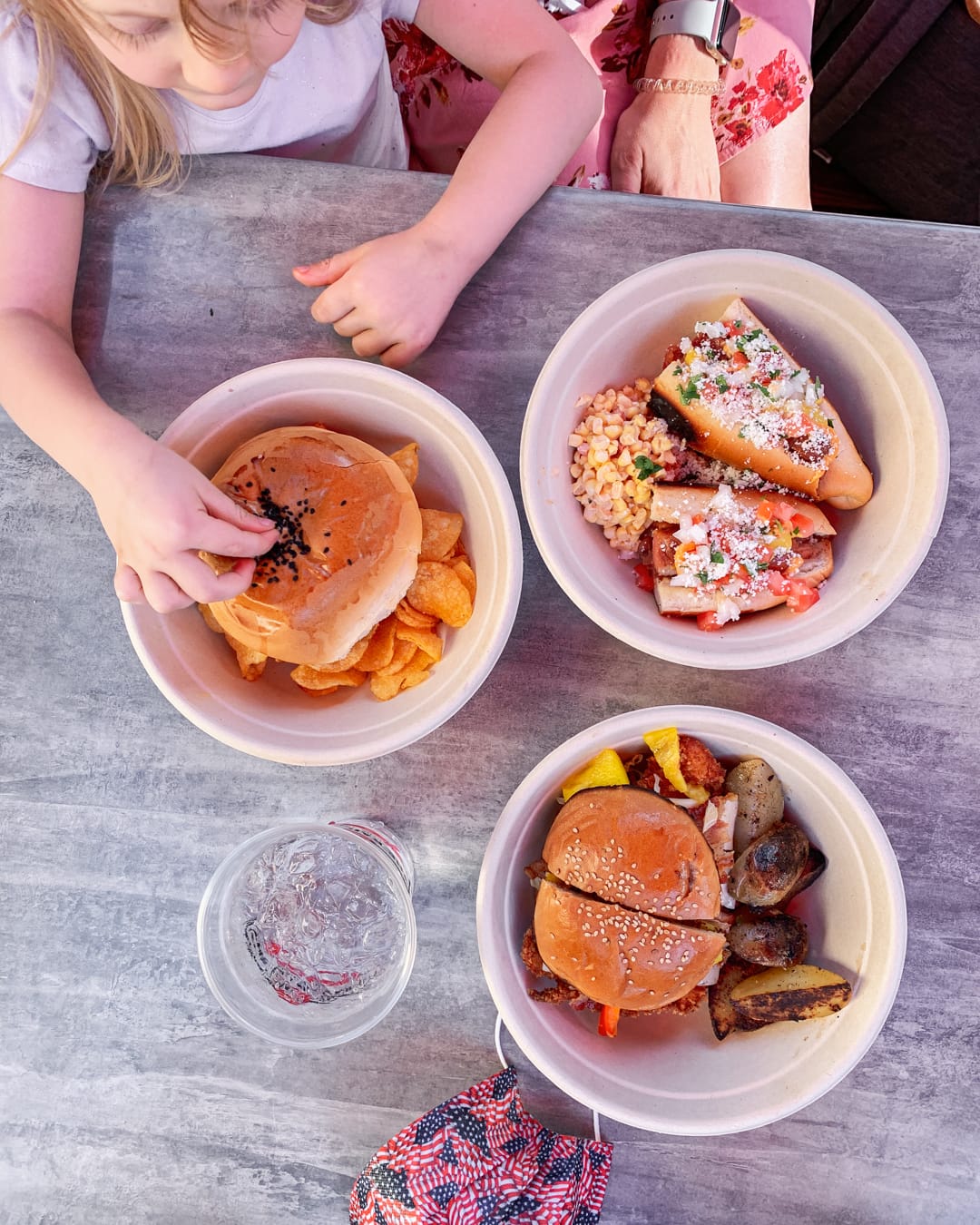 The Rail Yard is another Little Rock favorite. Known for its beer garden, this restaurant is essentially a backyard party that never ends.
Located by the railroad tracks, this restaurant has a railway theme.
You can get drinks at the inside bar, the "Ca'Booze," or the "CANtainer." Each bar station has a slightly different selection.
The Rail Yard permanently hosts the Smoked Out Eats BBQ food truck.
But it also hosts a variety of other food trucks throughout the week.
This means that there is something for everybody!
It's also a great way for out-of-towners to find what the local food trucks have to offer!
13. Baja Grill – Little Rock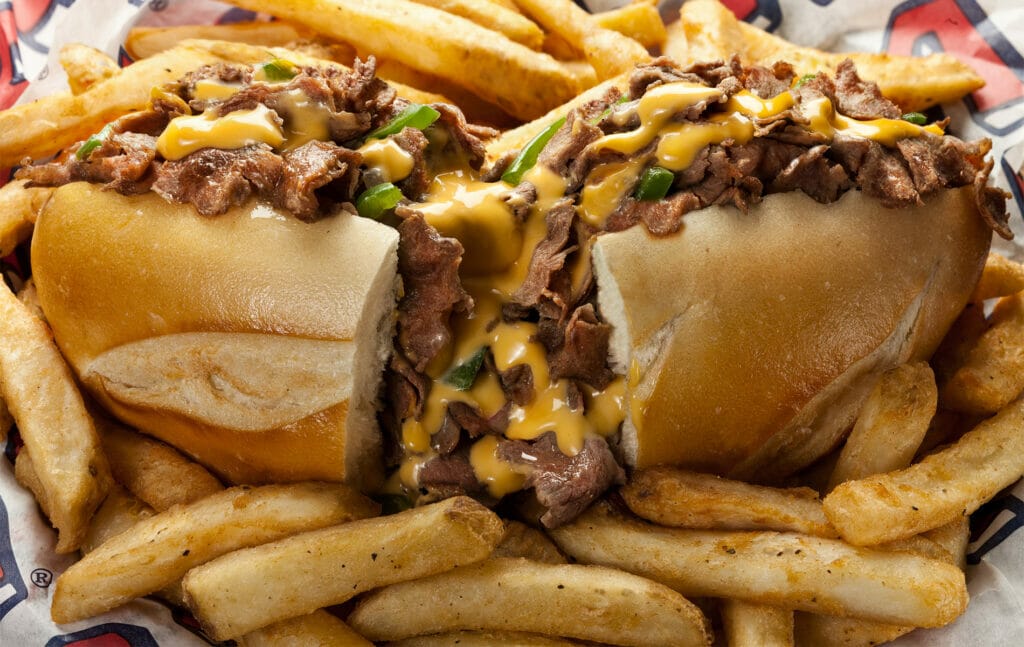 If you're still wondering where to eat in Little Rock, check out the Baja Grill.
This women-owned restaurant serves California-style food.
While its cuisine is reminiscent of Mexican food, it has that special touch of California influence.
You can't find this just anywhere in Arkansas!
Baja Grill offers both vegan and gluten-free options.
They also have a drive-thru window in case you want to pick something up while you're on the go.
They have good prices, a kids' menu, and weekend brunch.
With an extended happy hour, it's the perfect spot to go in the afternoon!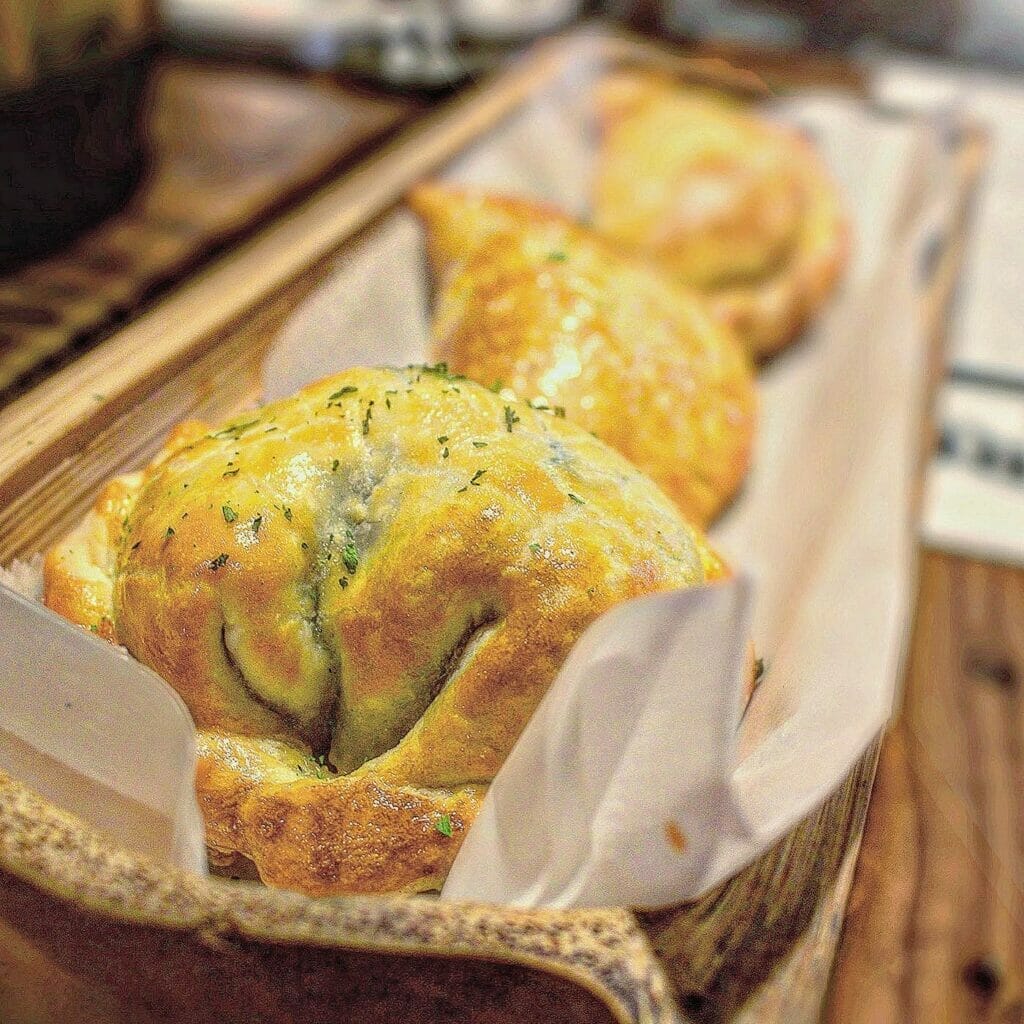 Buenos Aires Grill & Cafe is an authentic Argentinian restaurant in the middle of Arkansas.
It's not easy to find Argentian cuisine even in major cities, so Little Rock lucked out to have one of its own!
With Italian and Spanish influence, this restaurant has a delicious menu. While many of the items are familiar, there are several that you may not have heard of.
That's just another reason why you should consider visiting this restaurant if you're in the area!
Their food is quite affordable and they even have a kids menu.
And their drink menu is even more exhaustive than the food menu.
You'll have no problem finding something to order!
15. @ The Corner Diner- Little Rock
@ The Corner Diner is a lively little food joint beloved by locals.
This diner has a vintage vibe and delicious food.
If you imagine a classic diner from your favorite movie, but with a modern twist, then you know what to expect here.
A mom and her daughters opened this diner so people would have a restaurant that feels like home.
They partner with local people to source their ingredients.
This ensures that everything they serve is fresh and high-quality.
Another cool thing about their menu is that it's full of classic dishes with modern tweaks!
16. Buffalo Grill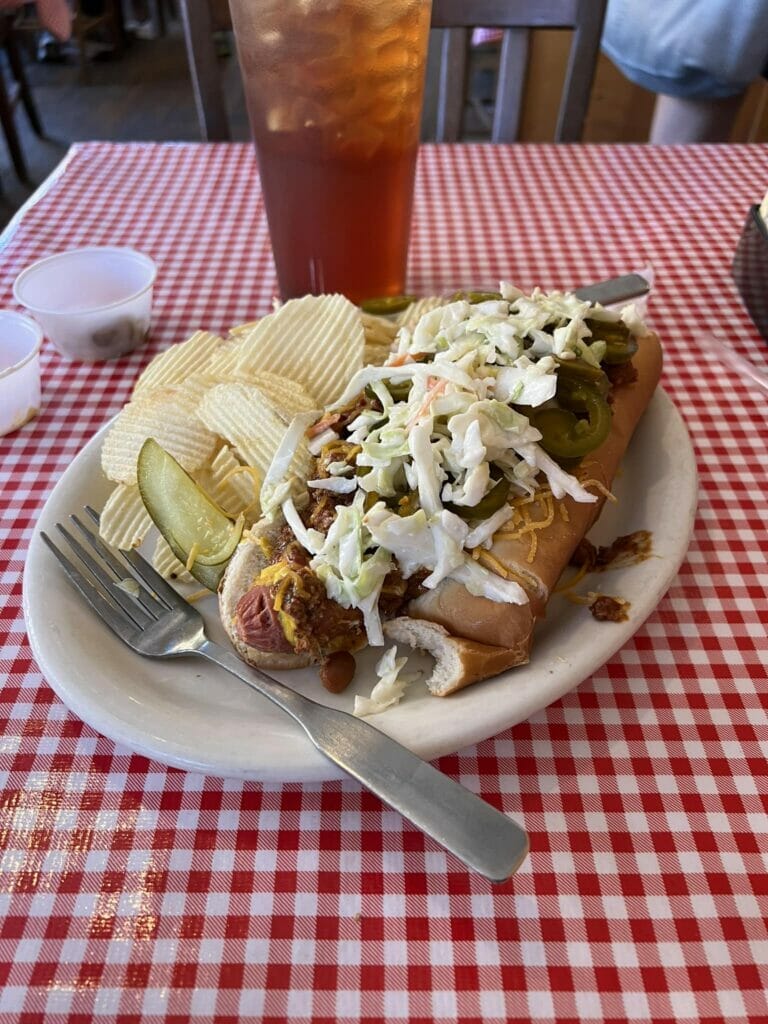 Buffalo Grill has a menu full of pub grub and the atmosphere of a diner.
When the two come together, you know it's going to be a great experience!
Share one of their many appetizers or nacho plates with your friends. Bring the whole family and your kids can order off the kids menu!
Order a salad, sandwich, or specialty burger as your entree.
Or you can choose one of their platters if you want something a bit fancier!
This little unassuming restaurant truly has some of the best food in Little Rock!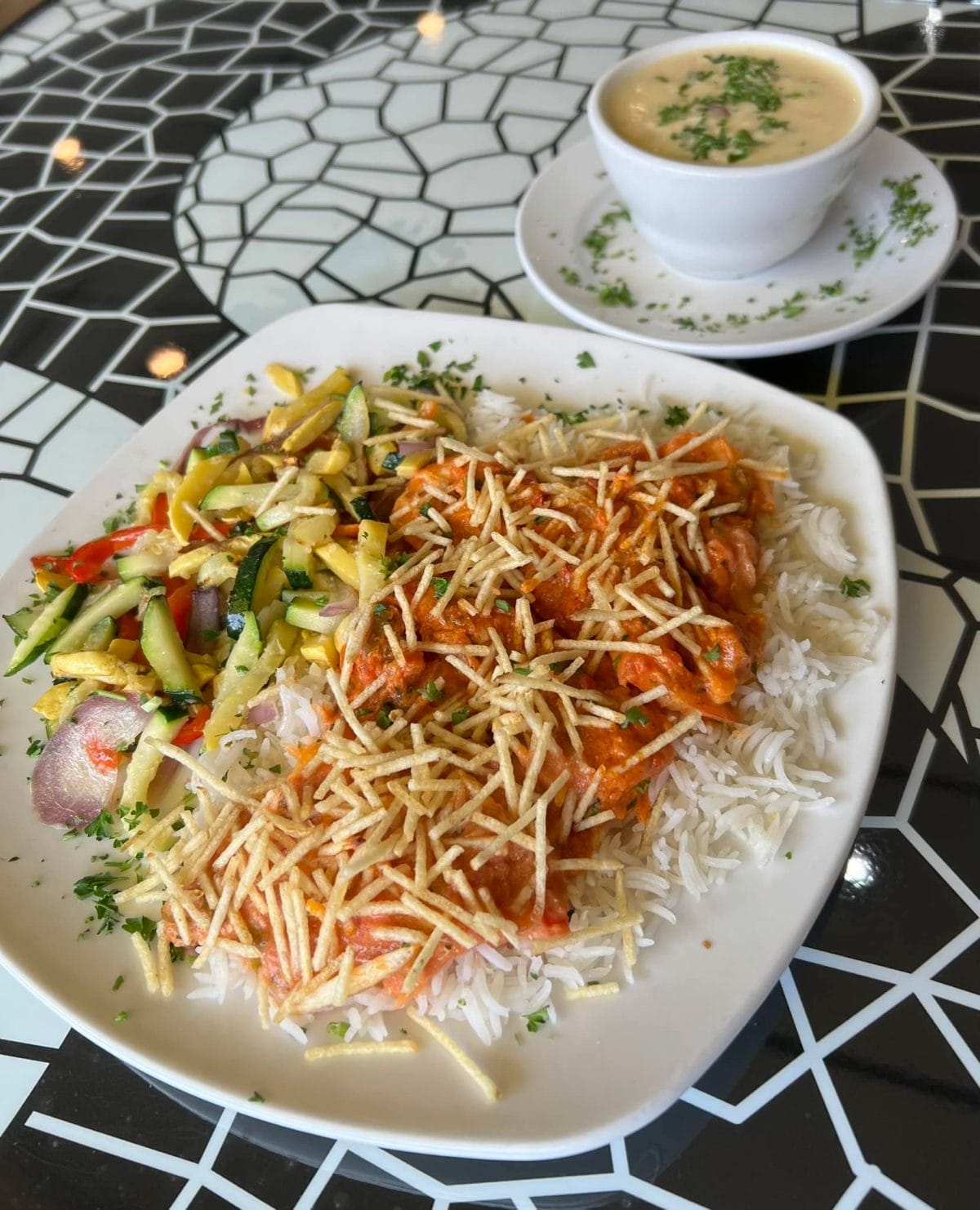 Cafe Bossa Nova is a restaurant with authentic Brazilian cuisine.
If you haven't tried Brazilian food before, you should visit.
You'll wonder why Brazilian restaurants aren't more popular!
They offer healthy options in addition to vegan and gluten-free options.
No matter your dietary needs, you'll be able to eat something here!
They only use fresh ingredients and they always cook with love.
These are two reasons why locals love Cafe Bossa Nova!
The interior is bright and welcoming.
Guests always feel relaxed when sitting at a table in this little restaurant.
18. Arthur's Prime Steakhouse
Arthur's Prime Steakhouse offers an upscale dining experience that patrons love!
They only offer top-tier meats.
They even dry-age beef on their premises. Although it is a steakhouse, they also offer vegetarian options.
While it's a fairly pricey restaurant, the prices are fair.
This makes it great for anyone who wants premier food in the state without spending a fortune.
They're open daily for dinner and are open for brunch on Sundays.
That's a great option for anyone who prefers breakfast food.
They also have several dessert options so be sure to save room!
Ocean's At Arthurs is a highly-esteemed seafood restaurant.
They boast the best sushi in Little Rock!
They also serve Blue Fin Toro and fresh oysters. Seafood fanatics will be glad they stopped!
Their menu is full of items that were inspired by different coastal areas.
For instance, you can order gumbo, a po'boy, or New England clam chowder.
Even if you don't like seafood, you'll have several options.
If you're just here for the raw bar, you will have many choices.
They make quite a variety of sushi rolls in addition to their other offerings.
Want more Arkansas posts for foodies? Check these out!
Get the All-American Travel Secrets!
Don't miss out on America's hidden gems!