Located on the coast of Mobile Bay, Mobile is a neat little city.
Whether you like history, art, nightlife, or food, Mobile offers the best!
Mobile, Alabama, is the perfect place for a weekend trip.
Whether you need a girls' weekend or a romantic getaway, Mobile is a good bet.
However, you'll need to know where to eat.
The restaurant options are endless!
We've compiled the 19 best restaurants in Mobile, Alabama, to help you plan.
Keep reading to figure out which restaurants you'll need to visit next time you're in Mobile.
1. Wintzell's Oyster House
With over 3,000 positive reviews, Wintzell's Oyster House is one of the best places to eat in Mobile, Alabama.
Even if you don't like oysters, you'll have to visit to see what all the fuss is about!
This seafood restaurant was established in 1938 and has been a local favorite ever since!
They've received many awards and give back to the community by supporting a variety of causes.
In addition to several different oyster dishes, they have seafood platters and other classic seafood options.
They even have some non-seafood options for anyone who doesn't want to try their legendary seafood.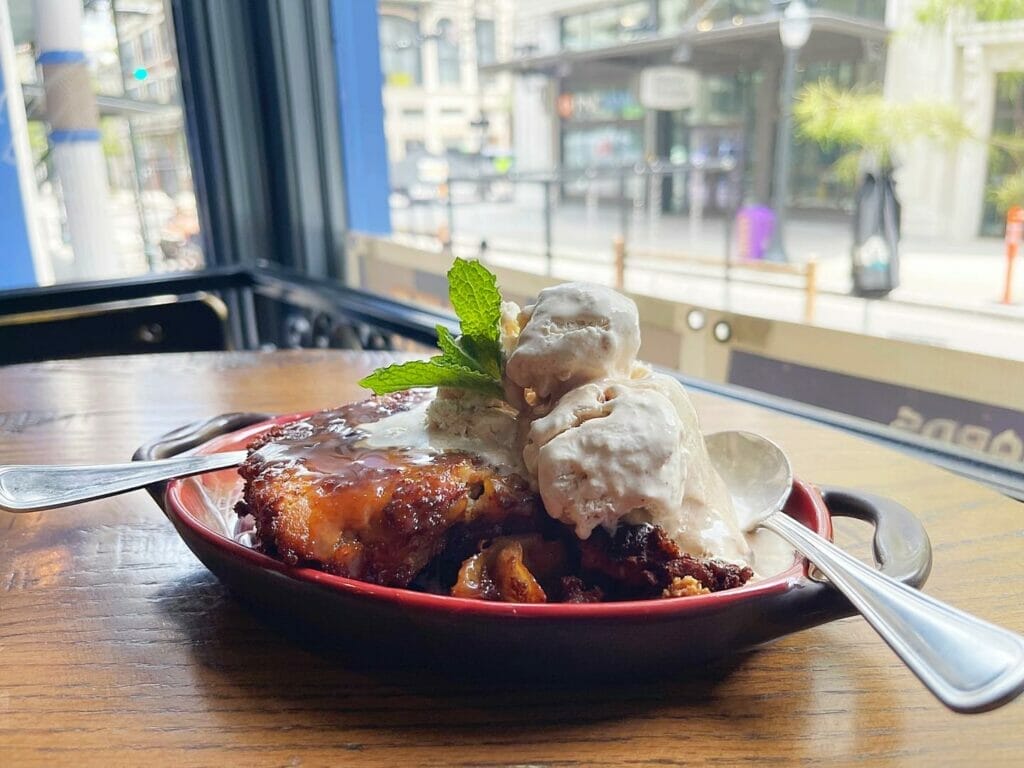 Squid Ink Eclectic Eats and Drinks is truly an eclectic restaurant.
They've been voted the "Most Innovative" restaurant in Mobile.
As you walk through the front door, you'll realize just how unique this place is.
Their menu is also quite unpredictable.
While their food has a strong Alabama influence, they serve a variety of foods that you can't find just anywhere.
Plus their cocktail menu is quite extensive.
Whether you'd prefer a historic drink, something simple, or a Squid Ink original, they've got you covered!
This is a great place to meet friends for lunch, brunch, dinner, or drinks.
3. Big Time Diner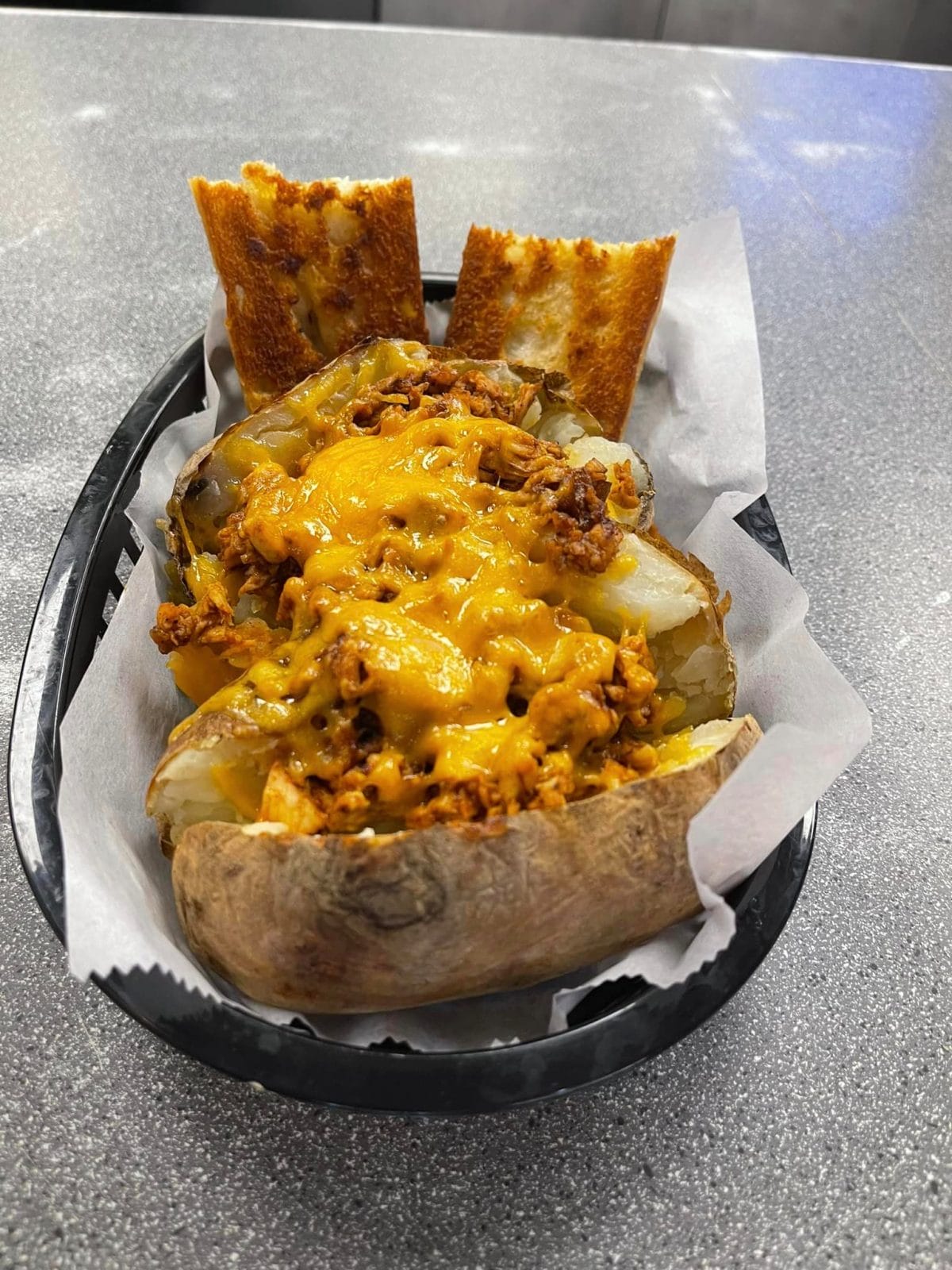 If you love a good diner, you'll love Big Time Diner.
You can get the classic burger and shake.
Or you could get a Southern favorite.
It's one of Mobile's best restaurants for good reason.
They have "fine food at a fair price."
Locals keep coming back to enjoy good home cooking and a friendly community.
This is the place to go if you're craving Southern comfort food.
If you're in the mood for something else, you might be disappointed.
Fortunately, the menu has enough variety that everybody should be able to find something they like!
4. Moe's Original BBQ Downtown Mobile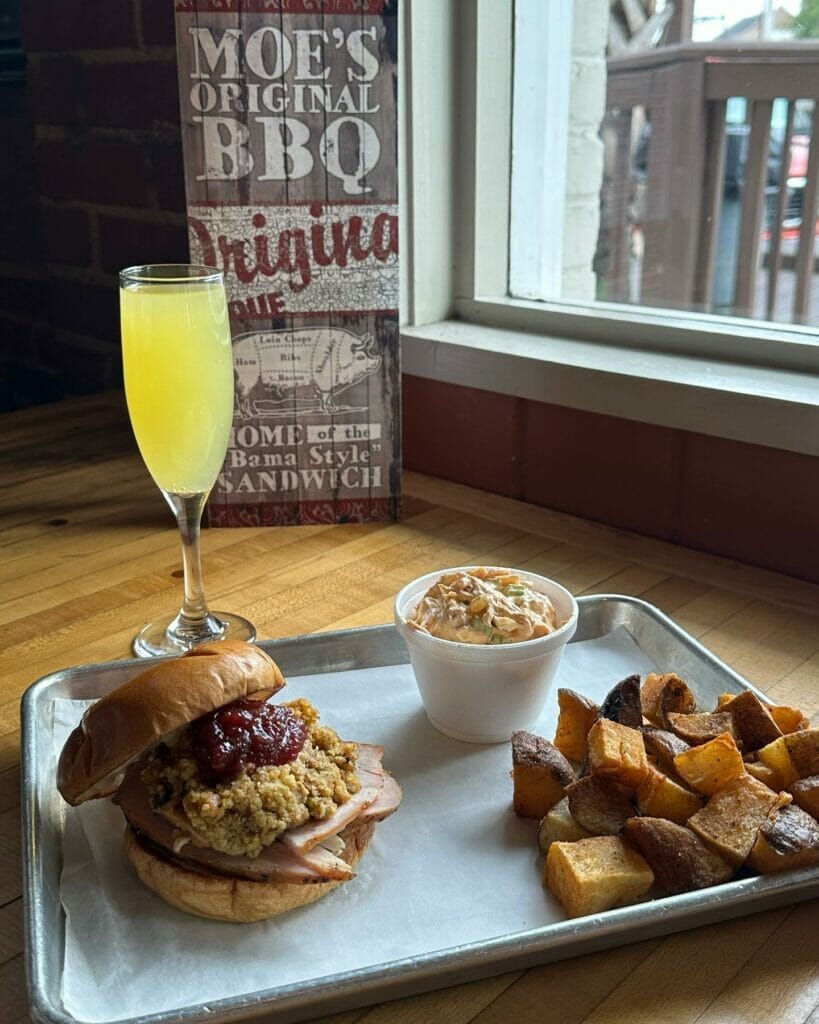 While Moe's sounds like any old barbecue joint, it has a lot more to offer.
They have full bars and plenty of TVs.
They offer live entertainment and a pretty lively nightlife.
If you want barbecue food and a fun night out, Moe's is the place to go.
They have specials all week long.
They have trivia on Mondays and bingo on Tuesdays.
They even have drink specials all day long a few times a week.
They also have occasional special events you might want to check out.
There are so many reasons why you should eat at Moe's!
Mary's Southern Cooking is a soul food restaurant that you'll love.
The comfort food you get here will make your heart and tummy full.
Over a thousand people have given it a positive review for good reason.
This super chill restaurant also has pretty good prices.
And the food is just like grandma used to make it!
The menu boasts several Southern foods that you'll have to try while in Alabama.
It'll be easy to fill up here.
And they have a full dessert menu with so many delicious treats. Be sure to save some room for dessert!
6. Butch Cassidy's Cafe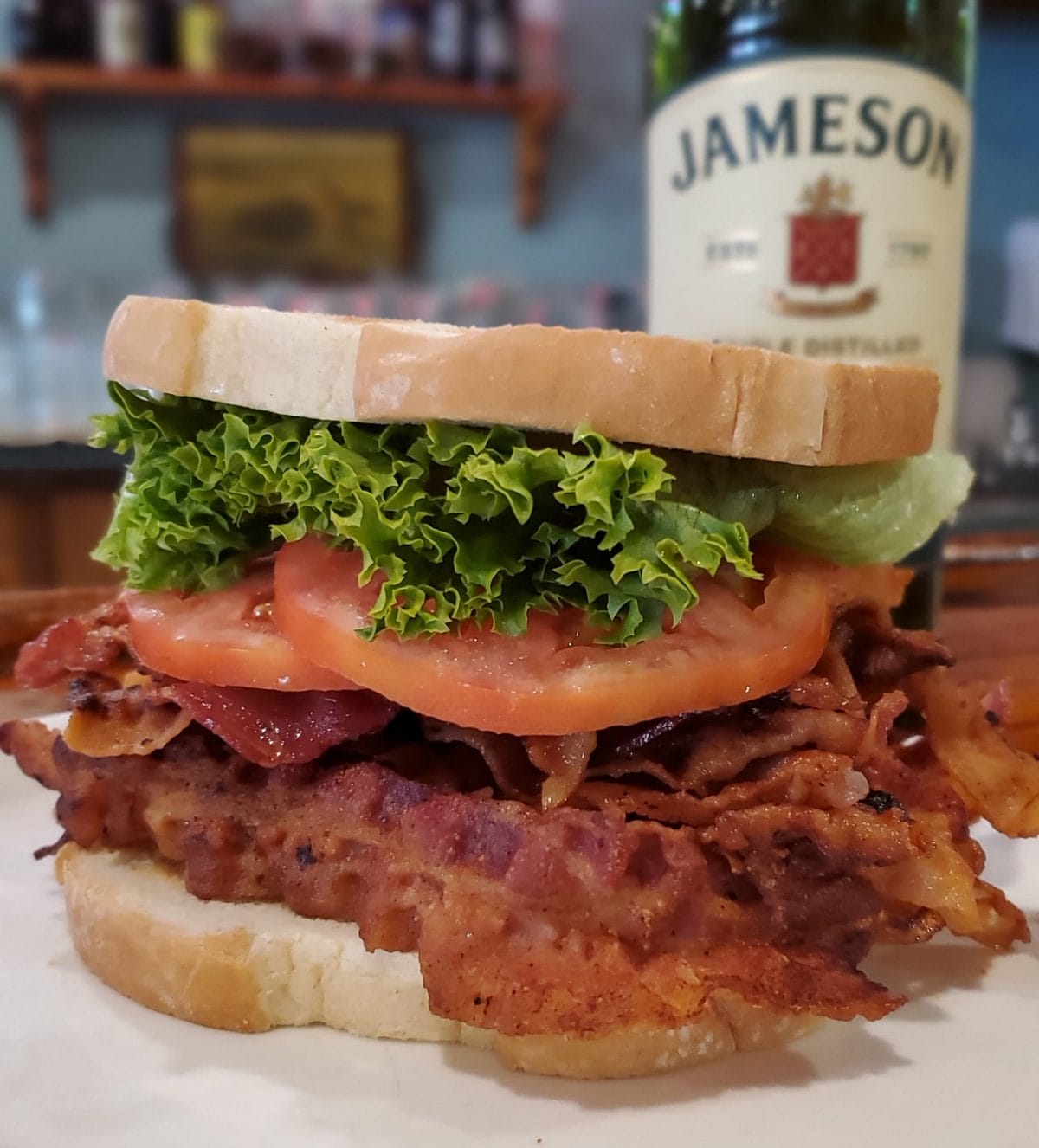 If you love old-time Westerns, you'll love Butch Cassidy's Cafe.
Everything at this restaurant is Western-themed!
Get their famous Butch burger, the Rio Grande nachos, or the Baggs Wyoming buffalo wings.
Their entire menu is full of cowboy grub with clever names!
Visit during happy hour to get cheap wings and drinks.
On Tuesdays, you can enjoy live music!
Voted "the best locally-owned restaurant in town," this family-friendly restaurant never gets too rowdy.
They've also competed in the World Food Championship!
You can't go wrong at Butch Cassidy's.
After you visit, you'll see why everybody loves it!
Callaghan's is one of the best restaurants in Mobile.
Since it's locally owned, you will be able to support locals while dining with them!
Founded in 1946, this restaurant has been a strong part of the community for decades.
They frequently have live music and other events.
This is a huge factor in the sense of community they have fostered over the years.
You can eat pub grub with an Irish influence while here.
You can also enjoy the cozy atmosphere that people describe as being as comfy as your own living room.
8. Roosters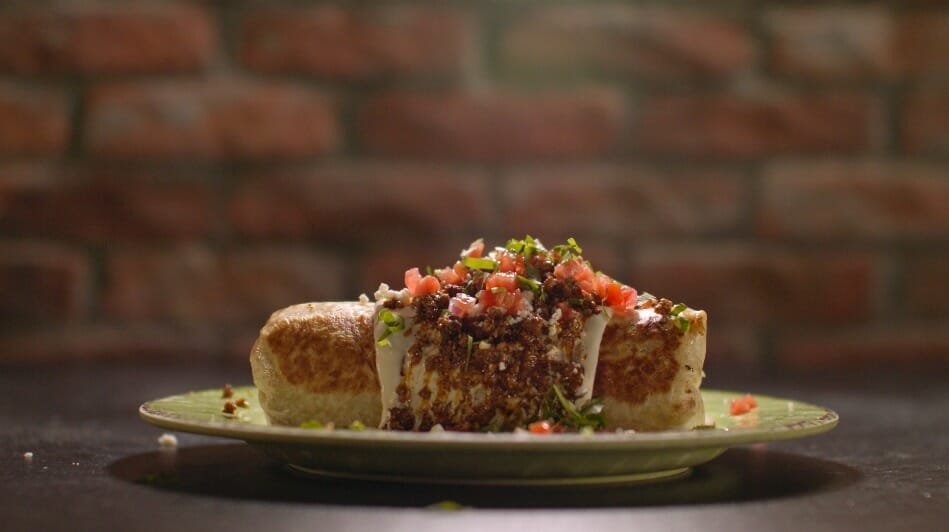 Roosters is a Latin-American restaurant where you can get tacos and margaritas.
The food here is fresh and comes out fast.
It's good even when you're in a hurry.
The prices are amazing considering the high quality of the ingredients.
Whether you prefer burritos, tortas, or something else, Roosters has got you covered!
Get a lunch special or happy hour drink.
Stop by on Margarita Monday or Taco Tuesday for more good deals! Enjoy a refreshing beverage and delicious food.
No matter your reason for stopping by, you'll be glad you did!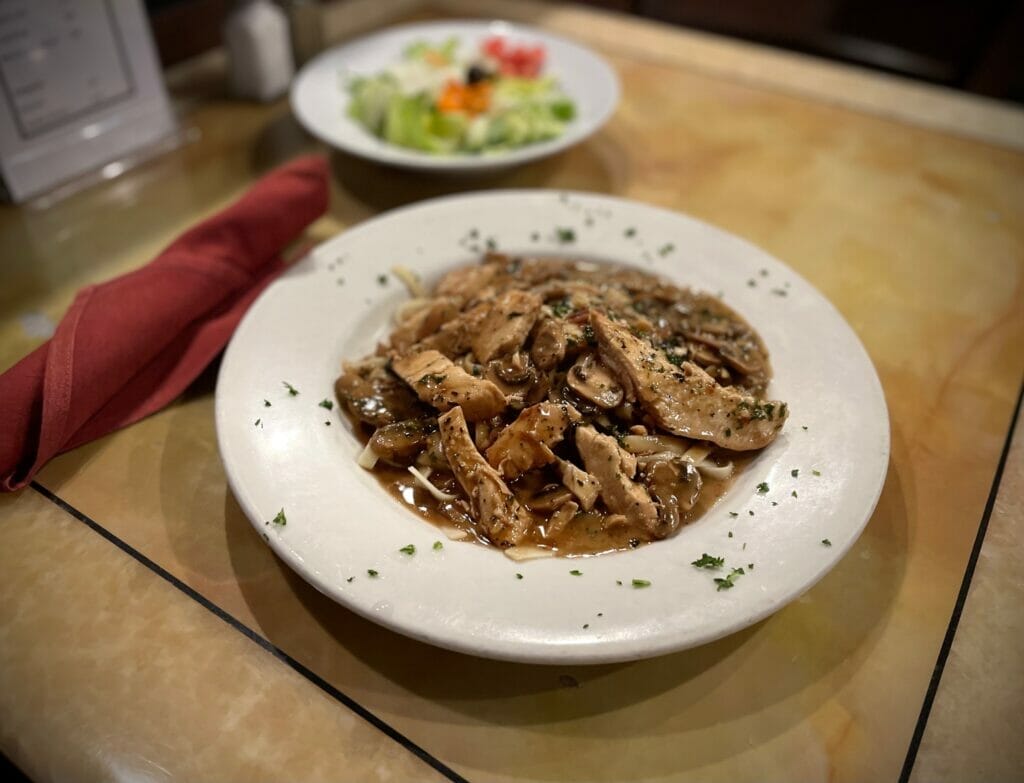 Roma Café is one of the best Italian restaurants in Mobile.
After you try their food, you'll understand why!
While they have pasta and baked pasta, there's a lot more on the menu. Order a burger or a salad.
Get one of their popular appetizers to share with a friend.
Or choose one of their sandwiches.
Their sandwich selection is quite varied, including cheese steaks, po'boys, and subs.
No matter what you're in the mood for, Roma Café will have something that catches your attention!
Be sure to save room for dessert, though!
10. Briquettes Steakhouse
Briquettes Steakhouse is one of the best places to enjoy a nice dinner in Mobile.
The family-friendly atmosphere is perfect for anyone with kids.
They use fresh ingredients to ensure they only serve you the best foods possible.
They even cut steaks on the premises!
As you can tell by the name, this steakhouse grills its meat using charcoal briquettes.
Not only will the meat be delicious, but the cooking process will enhance the natural flavors.
The family-owned business strives to provide the best food and experience to guests.
When you visit, you'll be part of the family!
11. Meat Boss Cottage Hill
Meat Boss Cottage Hill is another Southern barbecue joint in Mobile.
From the outside, it looks like a nice home.
Once you walk inside, it's clear you're in the yummiest BBQ joint around!
They make their own barbecue sauces and use their own meat rubs.
You can even purchase some to bring home.
This way you can enjoy their delicious flavors without returning to Alabama!
They have an easy-to-follow menu and reasonable prices.
And if you want to visit in the morning, they're even open for breakfast! Barbecue is delicious no matter the time of day!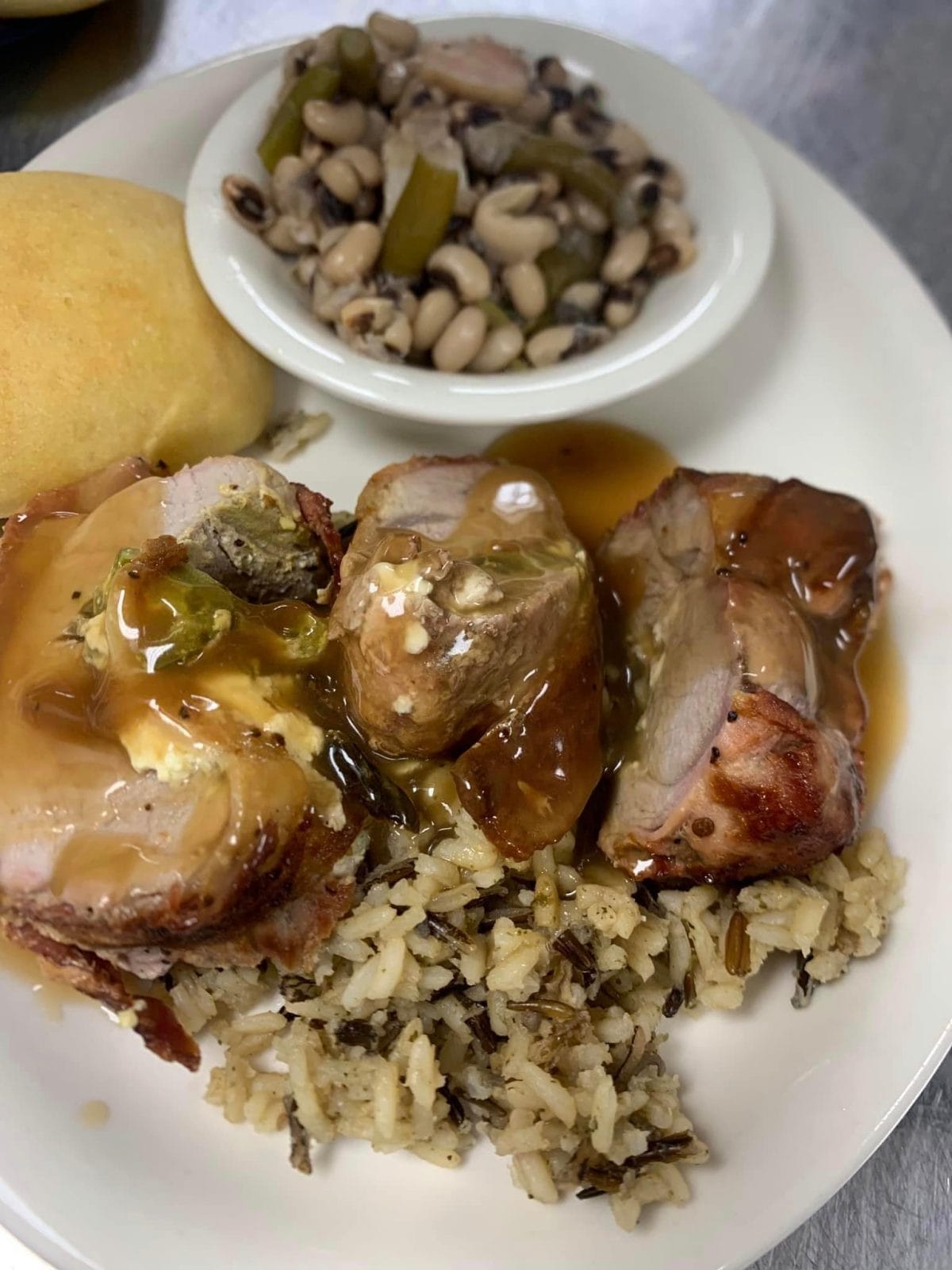 Judy's Place is an all-American restaurant with the best food in Mobile.
They strive to provide excellent service while they provide Southern comfort cuisine.
With homestyle food and homestyle service, you can't go wrong!
They have daily lunch and dinner specials as well as a fully stocked bar.
If you want to catch the game, they even have a 100" TV!
While it's a fairly simple restaurant, that doesn't mean it's boring at all. There's something for everyone!
That's also true for the menu items.
They offer a wide variety of dishes, including Southern favorites.
13. Ruby Slipper Cafe
Brunch lovers must visit Ruby Slipper Cafe.
They specialize in breakfast food and make everything from scratch!
This restaurant makes 40,000 biscuits a week using their house-made cane syrup butter.
If that's not enough to get you through the door, I don't know what is!
Their menu has everything breakfast you can think of.
And none of it sounds boring!
They put a special twist on every menu item they serve!
They also have a variety of specialty cocktails, making this the perfect place to catch up with your besties!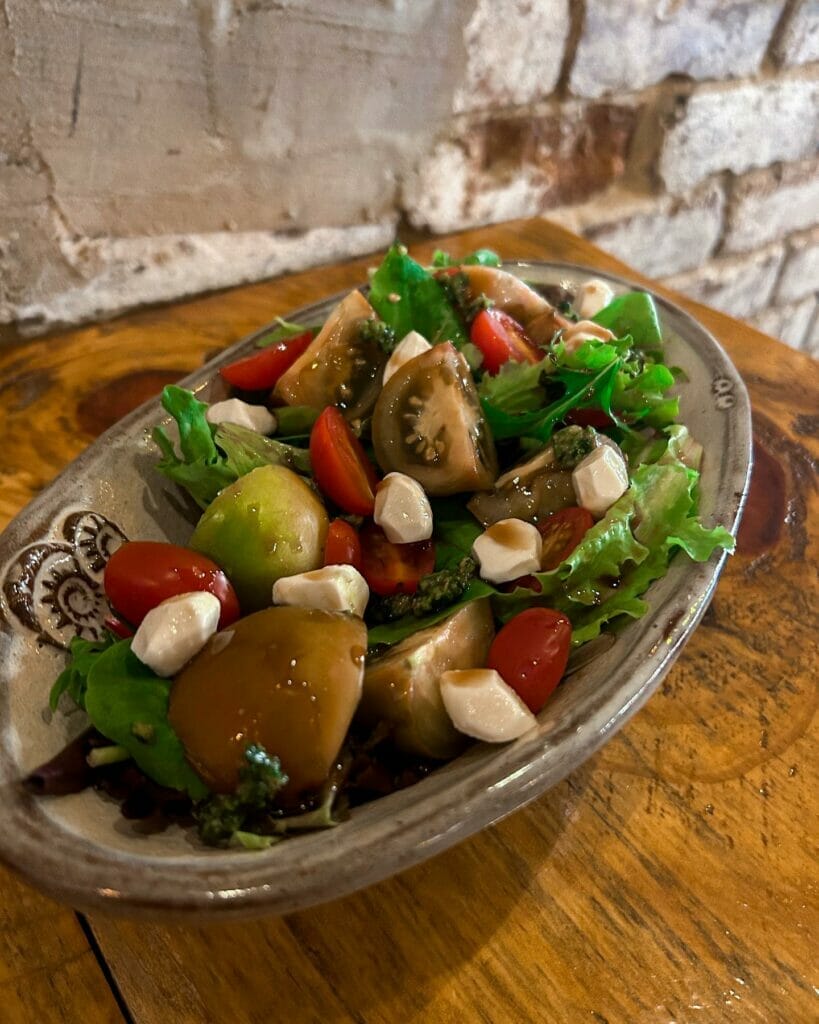 A Mobile native opened this restaurant to highlight Alabama cuisine.
He had grown up on Southern staples and fresh seafood and wanted to share it with the masses.
At the Dumbwaiter Restaurant, you can experience the delicious food of his childhood.
The menu is only one page.
This means that the chef opted for quality over quantity.
So you know everything will be delicious!
Since the food is a bit pricey, this restaurant is perfect for a romantic date night or when you want to treat yourself!
This is the classiest way to enjoy Alabama cuisine!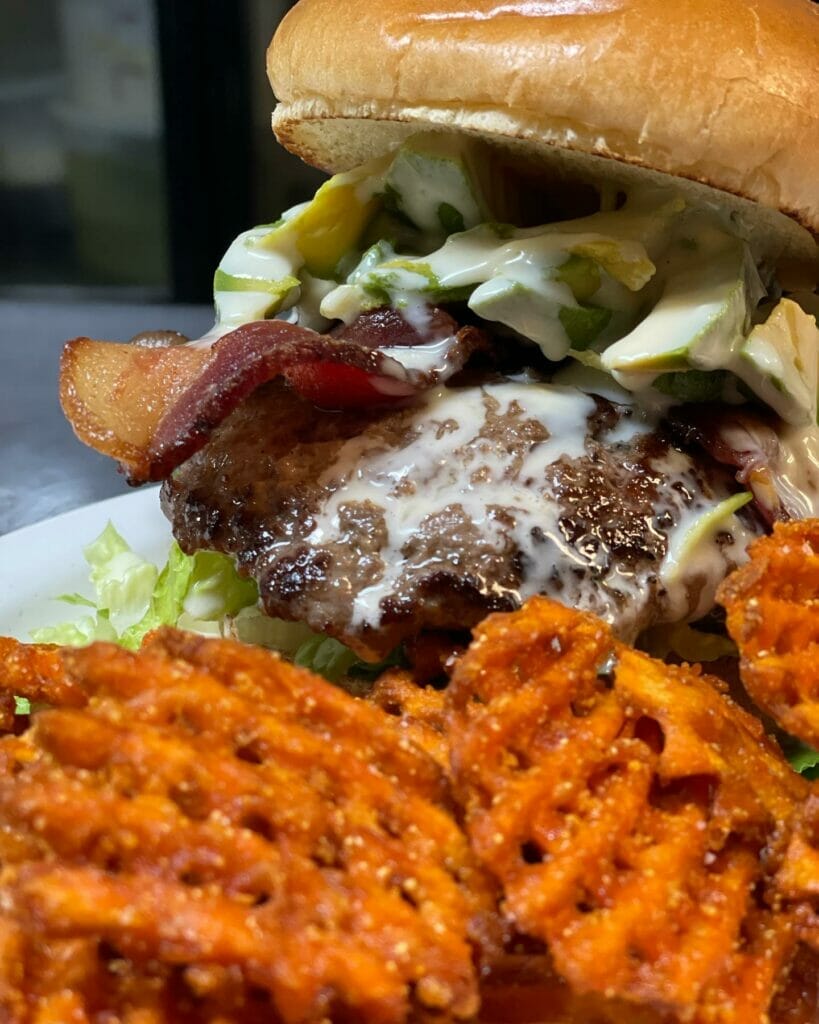 The Blind Mule combines Southern food, Cajun cuisine, and Creole flavors.
The menu is full of items that are a bit unique while being completely familiar.
The restaurant boasts a chill atmosphere while hosting several events.
Whether you prefer live music, trivia, or comedy, you'll enjoy something on their events calendar!
If you love a good pun, you'll love their menu.
They offer a variety of foods, such as burgers, wraps, and appetizers.
And most of their foods come with a cute punny name.
Locals return here regularly for more good grub and refreshing drinks!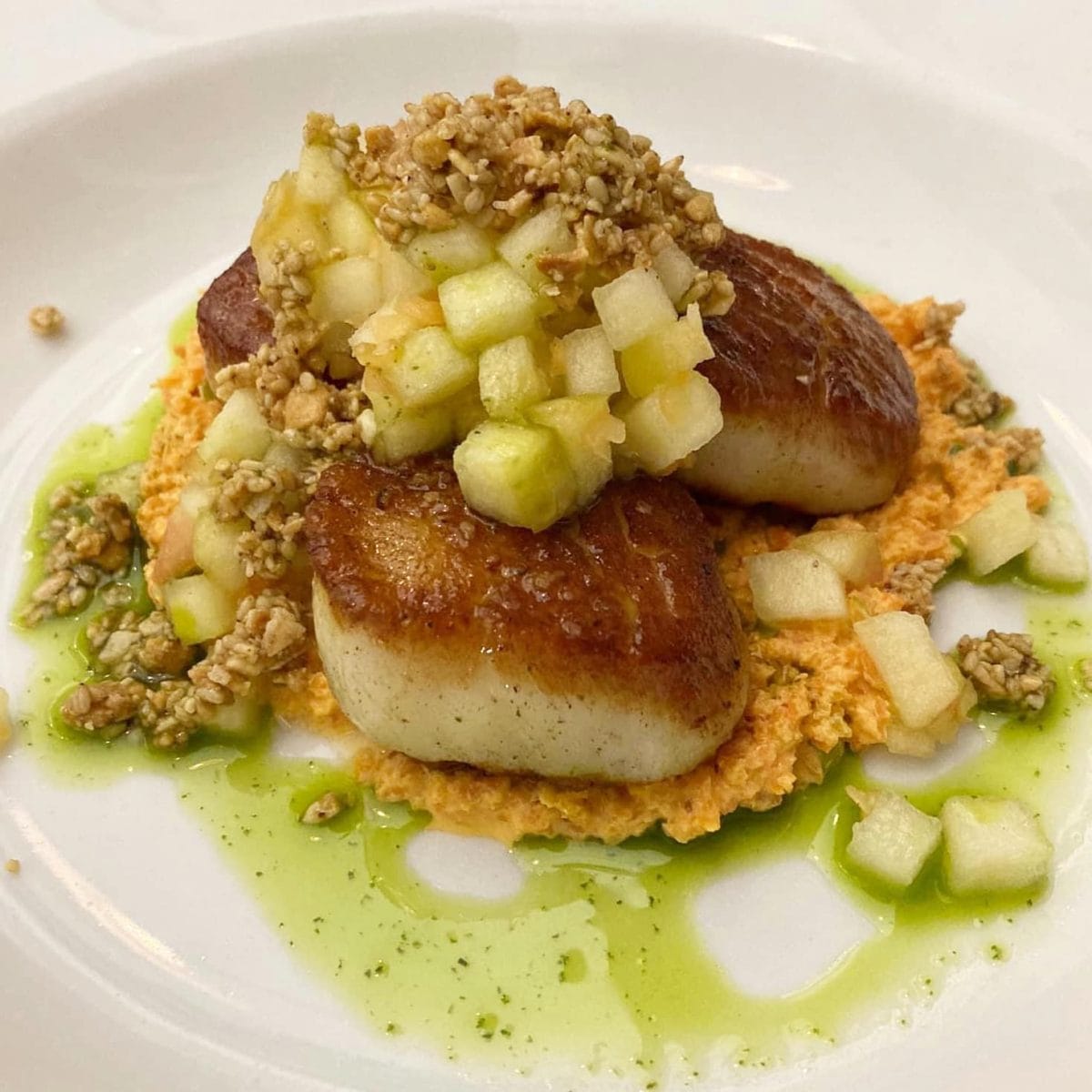 The Noble South is a rustic restaurant featuring sweet Southern favorites.
The owner is a Mobile native who traveled the country to become a skilled chef.
The other main chef has learned cooking skills throughout the entire world.
Between the two of them, you know your food is going to be made to the highest standard!
This farm-to-table restaurant highlights the best of the South.
The dining room has a bit of Southern charm and the menu is quite sophisticated.
While many of the appetizers and entrees may not sound totally Southern, you'll notice the Southern influence in every bite.
17. FIVE Mobile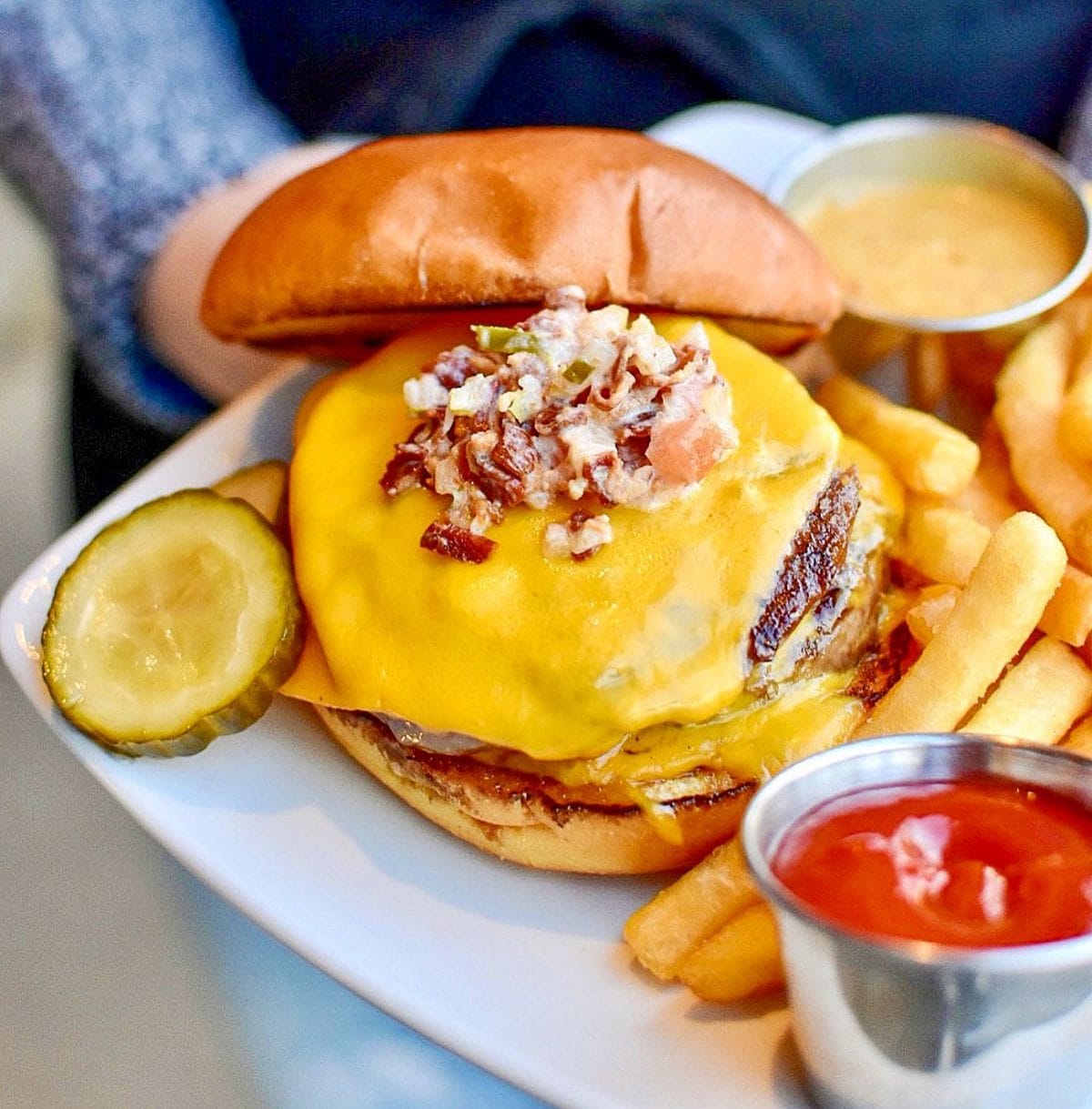 If you're still wondering where to eat in Mobile, check out FIVE.
This eatery got its name from the fact that they only have five options.
Whether you want breakfast, lunch, dinner, or drinks, you'll have five things to choose from.
This means that you won't get overwhelmed by the sheer amount of options.
But you also know that their five options have reached perfection. They have lots of practice making just a few menu items!
They have deals throughout the week and give back to the community.
The people behind the scenes at FIVE do their best to be the best!
Mama's On Dauphin this cute little bistro specializes in fried seafood and jambalaya!
Since their opening in 2003, Mama's has become so popular! It's officially a staple in the historic district.
They have plenty of regulars in addition to the travelers who are excited to check out the cute little eatery.
No matter where you come from, you'll be welcome at Mama's!
This is the best place to get some Southern comfort food and enjoy the cozy atmosphere.
Even if you don't want fried Southern staples, there are some other options to choose.
They have several delicious sandwiches to try out!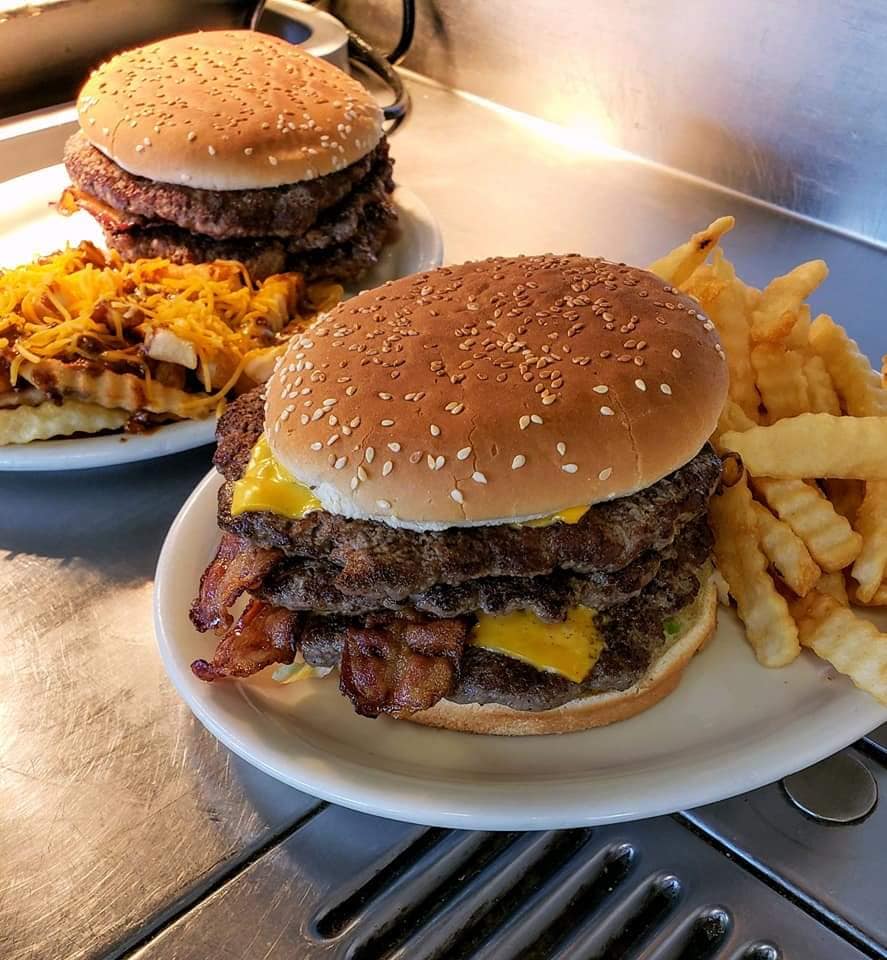 Roshell's Cafe & Deli is another favorite among locals.
They've won awards and garnered support from the community!
Roshell's is home of the Steerburger!
They also have some breakfast favorites.
It's really a classic diner and will meet your expectations of a charming diner in the South!
You can get their famous burgers or a po'boy.
While they have classic diner staples, they also have some Alabama favorites!
Of course, you might even see a few seafood options.
Roshell's is a cozy little restaurant perfect for meeting up with friends or catching up with family.
If you go often enough, you'll become a part of their family!
Hey! Want more of our best Alabama foodie guides? Check these out!
Get the All-American Travel Secrets!
Don't miss out on America's hidden gems!