Whether you're in the mood for pizza, pasta, Mexican food or all-American cuisine, Akron has a fantastic option for you!
Check out our guide to the best restaurants in Akron, Ohio so you can plan your restaurant itinerary to include the ones worth your while.
From local favorites to hole-in-the-wall diners to family-run eateries, see a side of Akron that you might not have visited before!
1. Luigi's Restaurant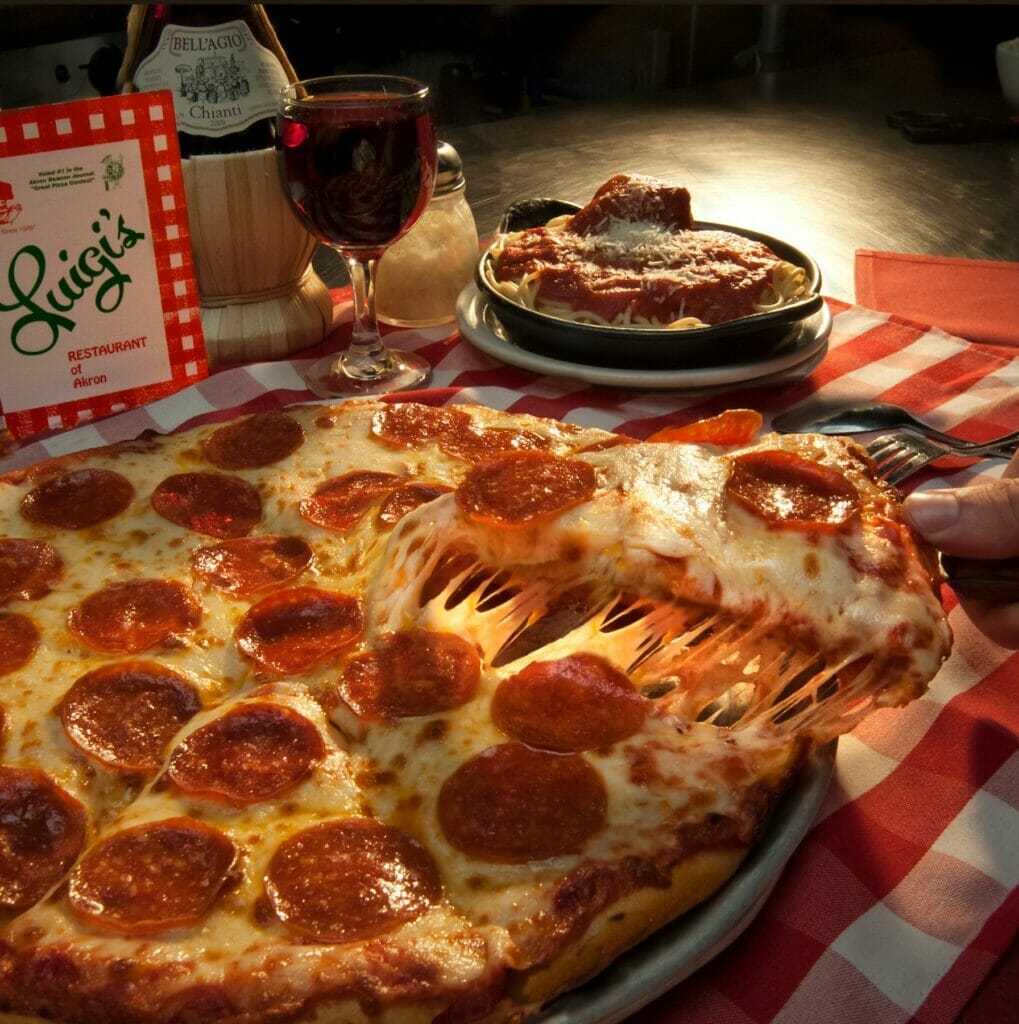 With about 4,000 positive reviews, Luigi's is one of the best restaurants in Akron.
This Italian restaurant is beloved by many!
With extended hours, you can grab lunch or a late-night snack and drinks.
The open hours make it easy to plan a meeting with friends who are always busy!
The best part is the affordability.
While it seems classy enough to be expensive, it isn't.
You could easily feed a family on a budget at this restaurant.
With slightly retro pizza parlor vibes, the atmosphere is welcoming.
The fresh ingredients ensure that everything you order will be quality!
You'll quickly understand why so many people love it when you visit.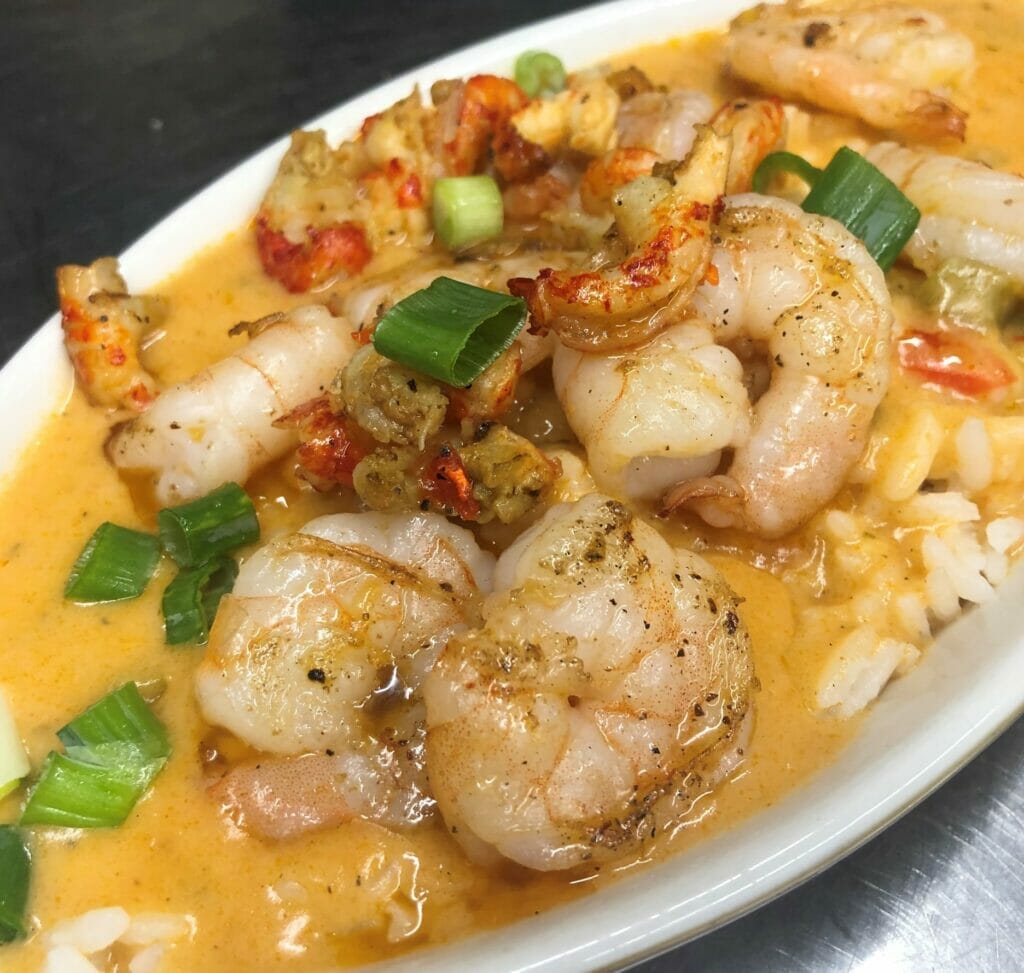 Ido Bar & Grill is a cute restaurant where the bar scene meets a diner atmosphere.
The welcoming atmosphere and delicious food work together to make a great experience for patrons.
Ido is a staple in Akron as it has been around for decades.
People have always loved it because of the comfort food and low prices.
The menu has a variety of items that are both comfort food and bar food.
For instance, you could get fish tacos or fried pickles.
Or you could get a chicken dinner or pierogies.
Either way, it will be delicious!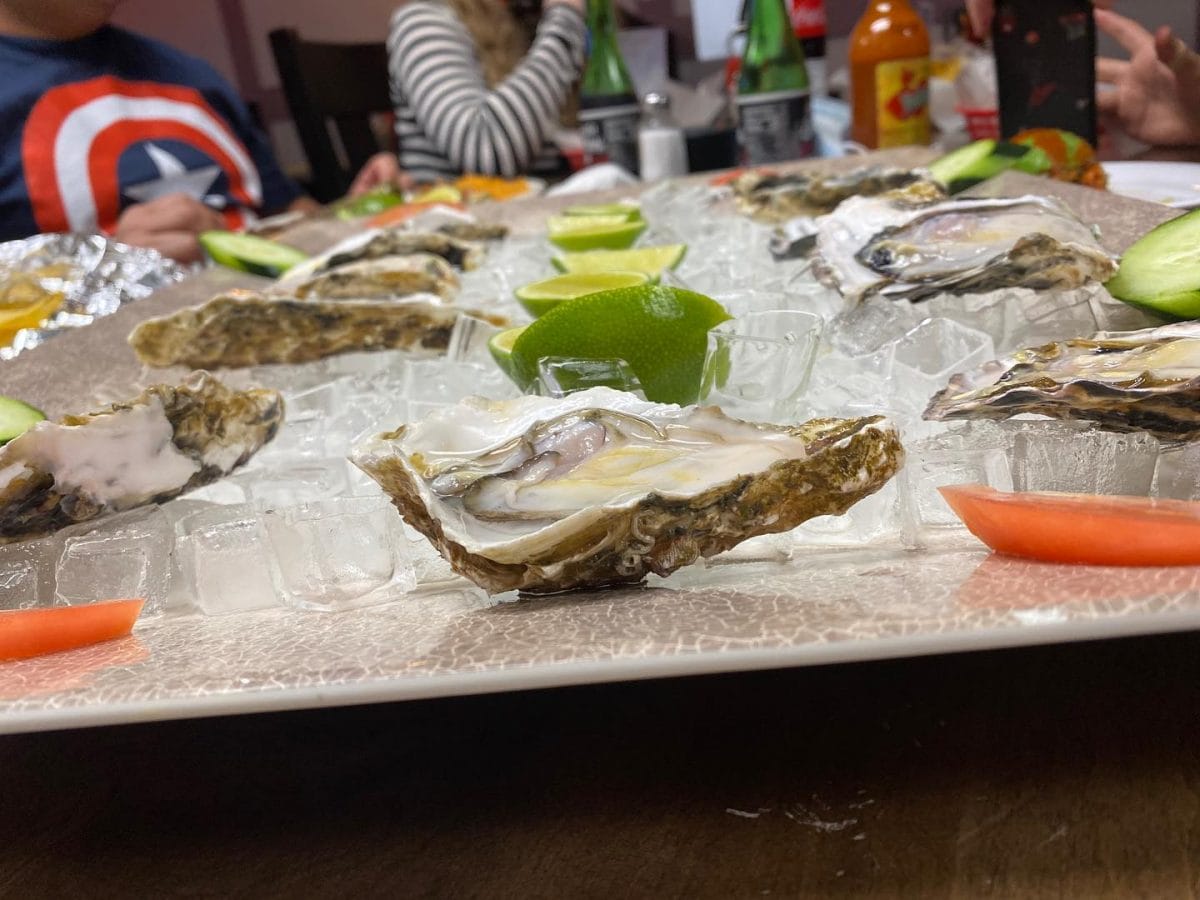 This Mexican restaurant is popular among locals.
With nearly 2,000 reviews, you know that people love it!
With reasonable prices and a spectacular menu, you'll be glad you stopped here for dinner.
You can order one of the chef's specials, such as tortas, flautas, or alambre.
If you love seafood, you'll find a variety of options from the sea!
If you love everything on your plate, you might be interested to know that they also have a market and bakery.
You can visit here to purchase their homemade tortilla shells, bread, and more.
Then take them home to enjoy an authentic touch at your next taco night!
4. Papa Joe's Iacomini's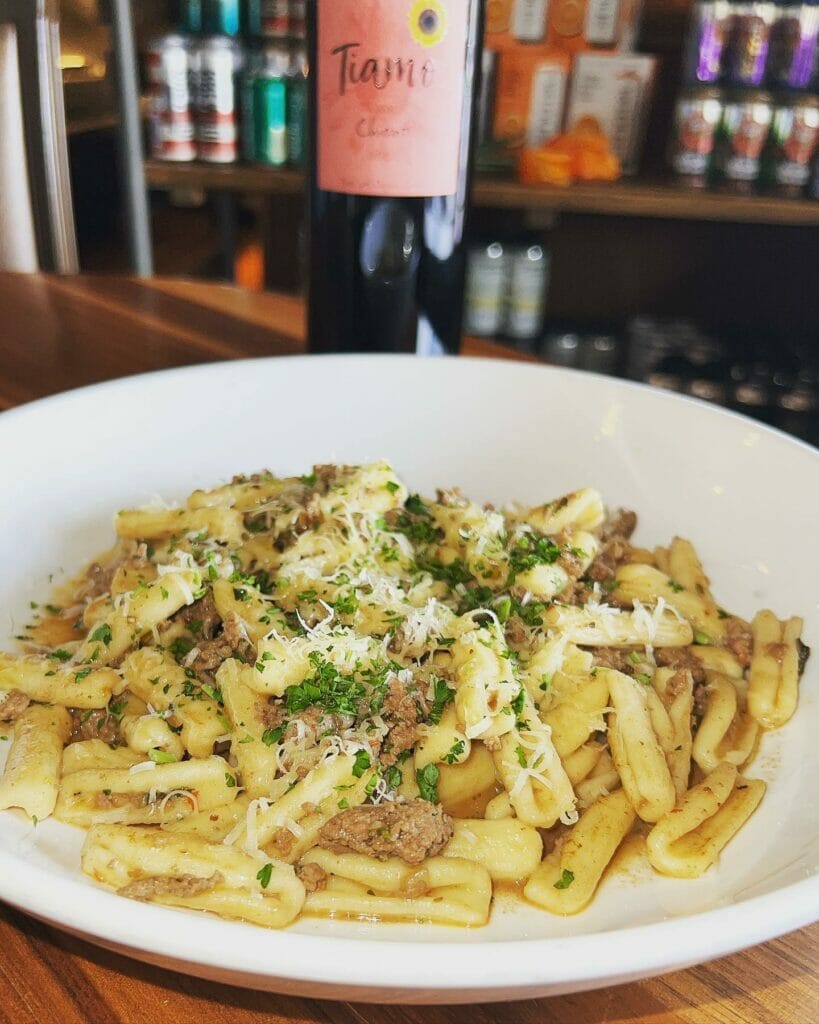 The Papa Joe's family has been in the restaurant business since 1932.
That's how you know that they have it figured out.
Everything on their menu is high quality.
The atmosphere is relaxing and enjoyable.
The service is amazing and often provided by people who have been in the Papa Joe's family for years.
You may want to make a reservation if you plan to eat here.
It can get quite busy!
If you're not sure you're in the mood for Italian, you'll be pleased to know they have a few locally-inspired dishes, too.
Their menu is full of Italian taste with a touch of Akron, Ohio.
Fred's Diner is where to eat in Akron if you love breakfast.
You can grab breakfast in the morning or the afternoon.
They're open until 3 every day and serve breakfast all day long!
They're only open Friday-Monday, though.
This means it's the perfect breakfast stop if you're spending a weekend in Akron.
The limited hours just make it even more irresistible.
It's always crowded on the weekends, but that just means you'll be surrounded by good company.
People love this place because it's the quintessential cozy diner.
And you can't go wrong with the food!
Ken Stewart's Grille is one of Akron's best restaurants.
This is one of the best fine dining establishments in the city.
Their menu has a variety of items.
While you can expect quality, you can't expect a boring meal.
Their menu items are a bit eclectic so anyone can find their new favorite food!
They have a classy dining room and an elegant patio.
Sit at a cozy table and order one of 200 bottles of award-winning wine.
You'll want to plan ahead to visit this restaurant.
Not only do you need to make a reservation, but you need to follow the dress code.
Only upscale attire is permitted.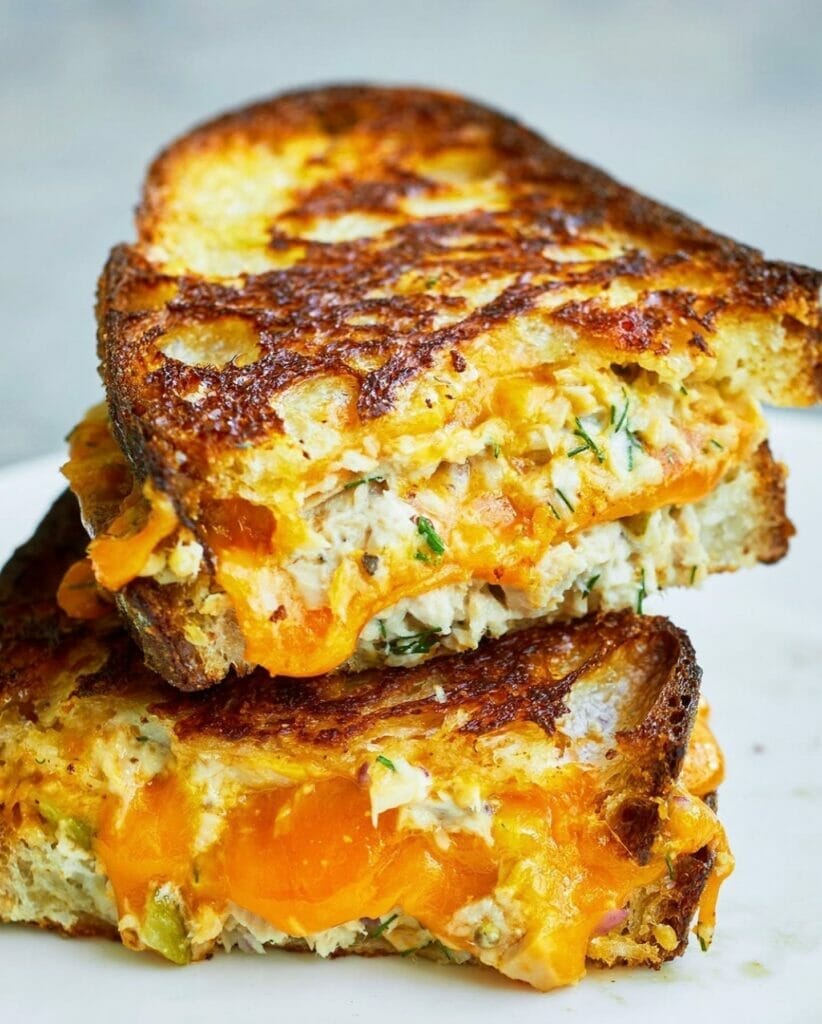 The Lockview Restaurant offers some of the best food in Akron.
They're open from lunch to late at night so you can go whenever you want!
It's a laid-back restaurant that is known for its grilled cheese sandwiches and drink selection.
When we say they're known for their grilled cheese, what we mean is this: they have 15 varieties.
There's a sandwich for everyone!
And if you're like me, you'll probably want to try three!
They also have appetizers, salads, soups, and other types of sandwiches.
Get a seat on the patio and enjoy a chill meal with friends!
Fleming's Prime Steakhouse & Wine Bar is a women-owned restaurant that Akron locals love!
It's a great place for a classy social hour with your friends after work.
It's also perfect for an upscale date night.
They even have a children's menu if you want to bring your kids to experience a fancy restaurant!
The dinner menu has a wide variety to choose from.
Most people will agree that you can't go wrong with anything on the menu.
Not only will you eat high-quality food, but you'll also receive high-quality service.
Everybody who works here will do their best to ensure you have a meal to remember.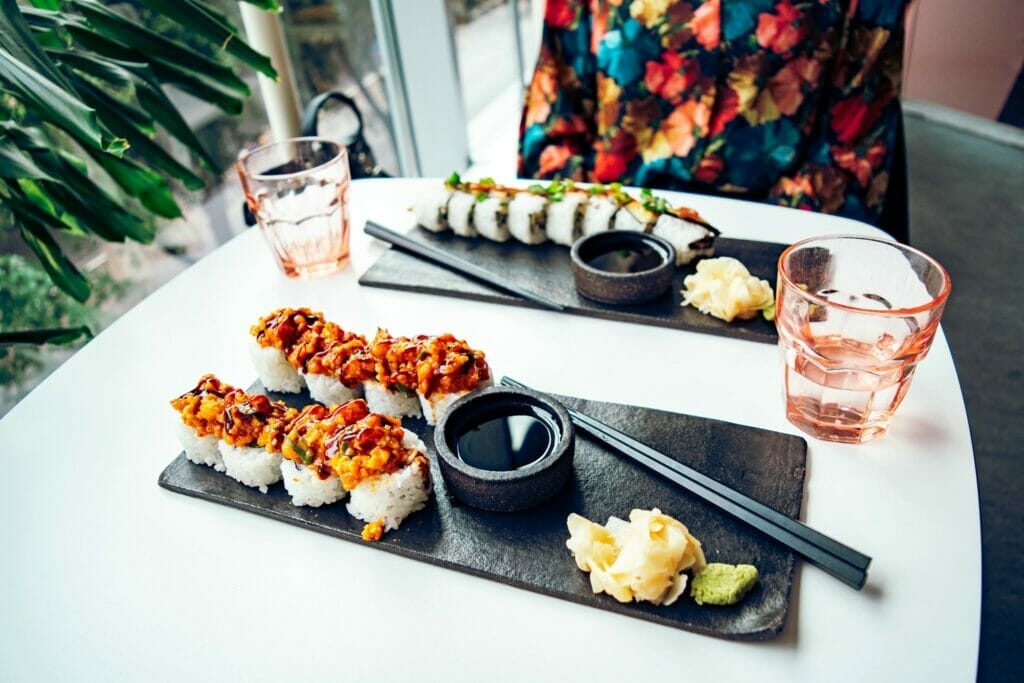 Cilantro Thai & Sushi Restaurant is a Thai-Japanese fusion restaurant.
This means you don't have to choose between cuisines to pick a restaurant!
This restaurant has been open for over a decade now.
They have reasonable prices, too!
It can get busy so you may want to make a reservation if you plan to go during a busier time.
Order one of their unique chef's specials and pair it with a specialty cocktail!
Or order one of their classic dishes if you want something a bit more status quo.
10. D'Agnese's at White Pond Akron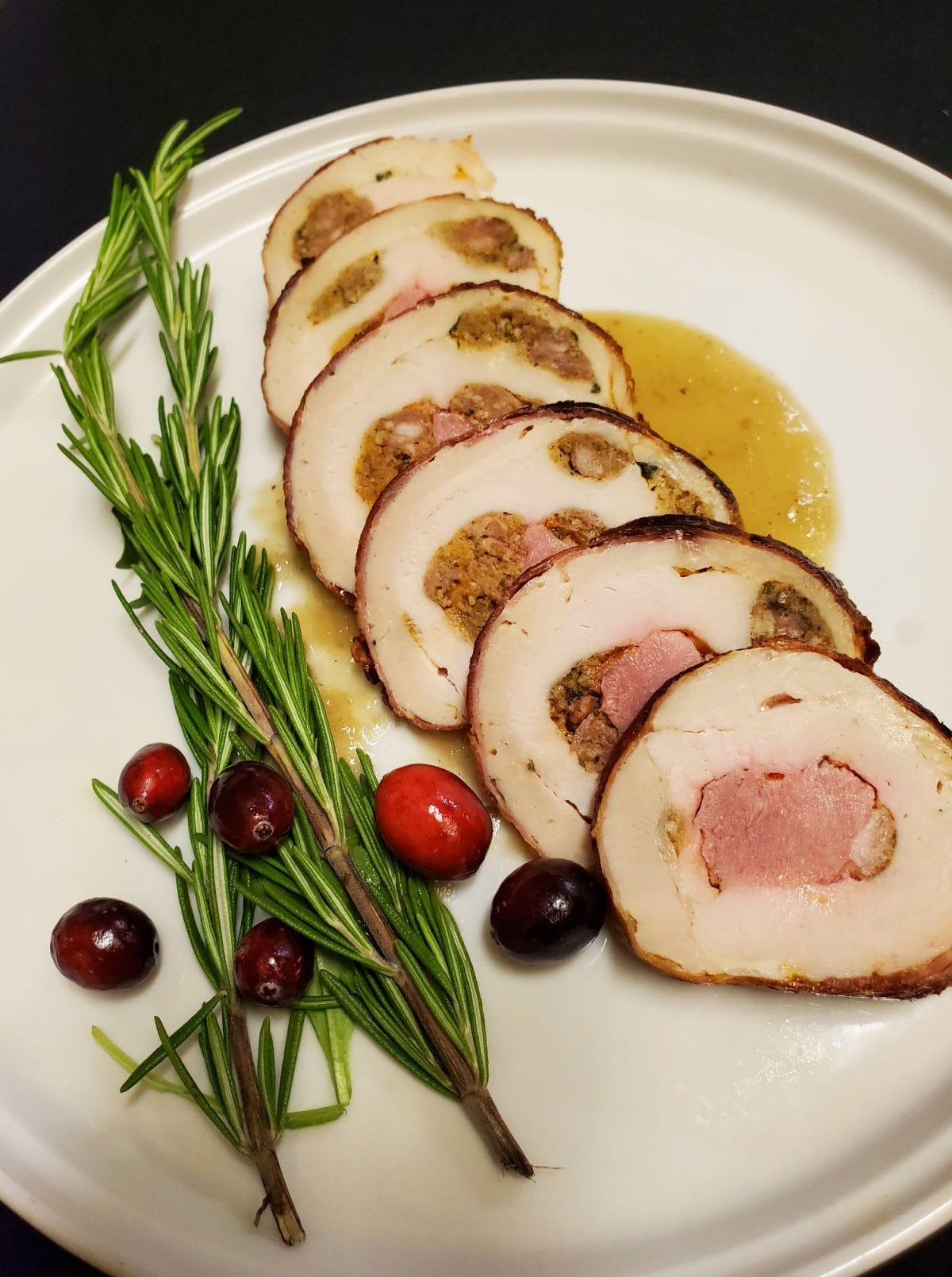 D'agnese's is a luxurious Italian restaurant that claims to be Akron's finest. As you've noticed, Akron has many Italian restaurants.
It can be hard to choose the best, but that's why you need to try them all!
One thing that sets this restaurant apart from the others: it adds a special twist to many dishes.
For instance, they have a buffalo shrimp dish in addition to a roasted beet dish.
You can sit in the lounge, on the patio, or in the dining room.
All three areas provide an enjoyable atmosphere.
Visit during happy hour to get a good deal on drinks and select foods!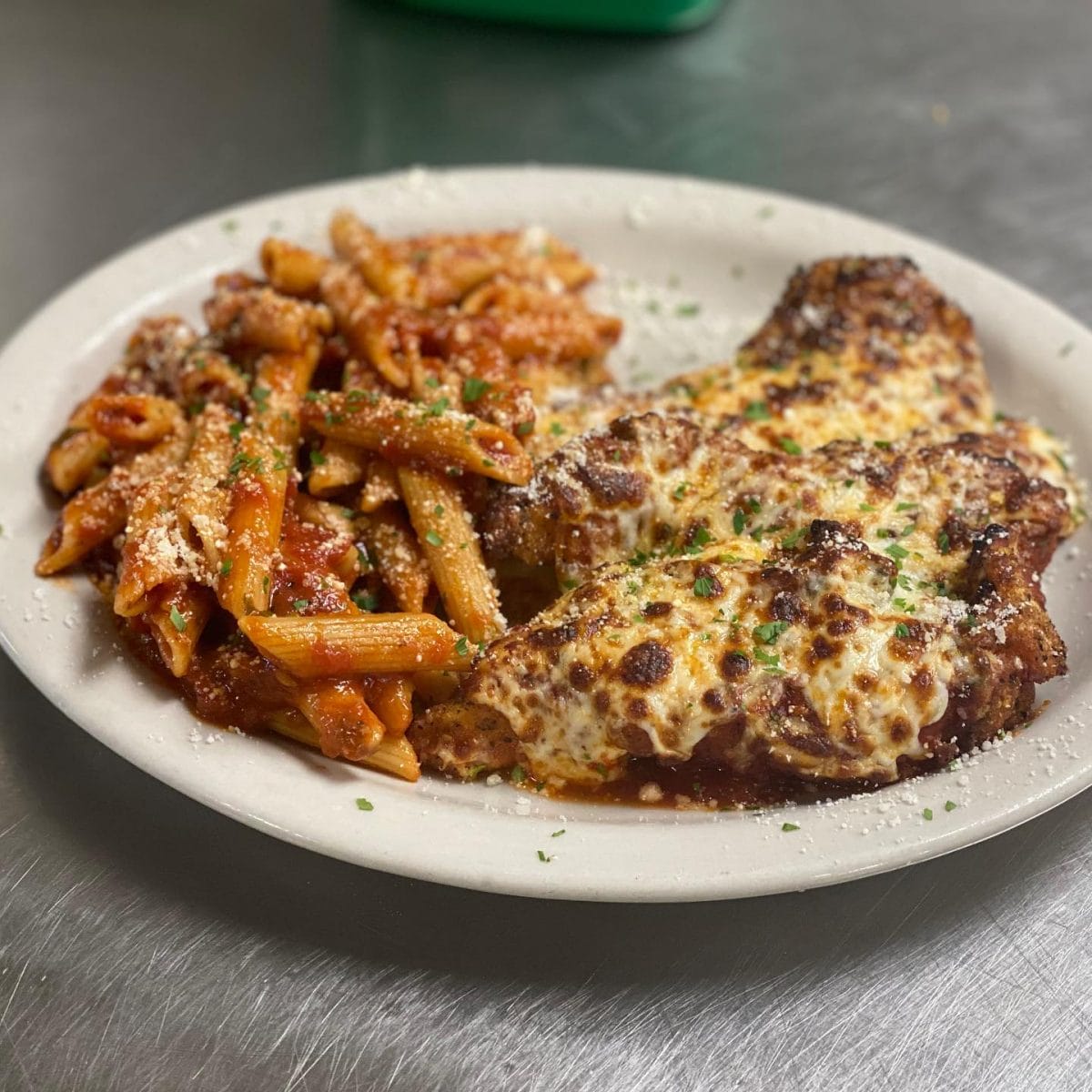 The Merchant Tavern is a trendy tavern with vintage vibes.
With a strong history, this restaurant strives for excellence.
This is a great place to get local beer and delicious food.
They have a fairly simple menu so you know they go for quality over quantity!
They still have quite a variety: hush puppies, poutine, and goat cheese mac.
They use quality ingredients and keep their foods simple.
This leaves little room for error.
The food is made with love and everyone can tell.
The atmosphere is welcoming and cozy.
It's the kind of place where friends become family!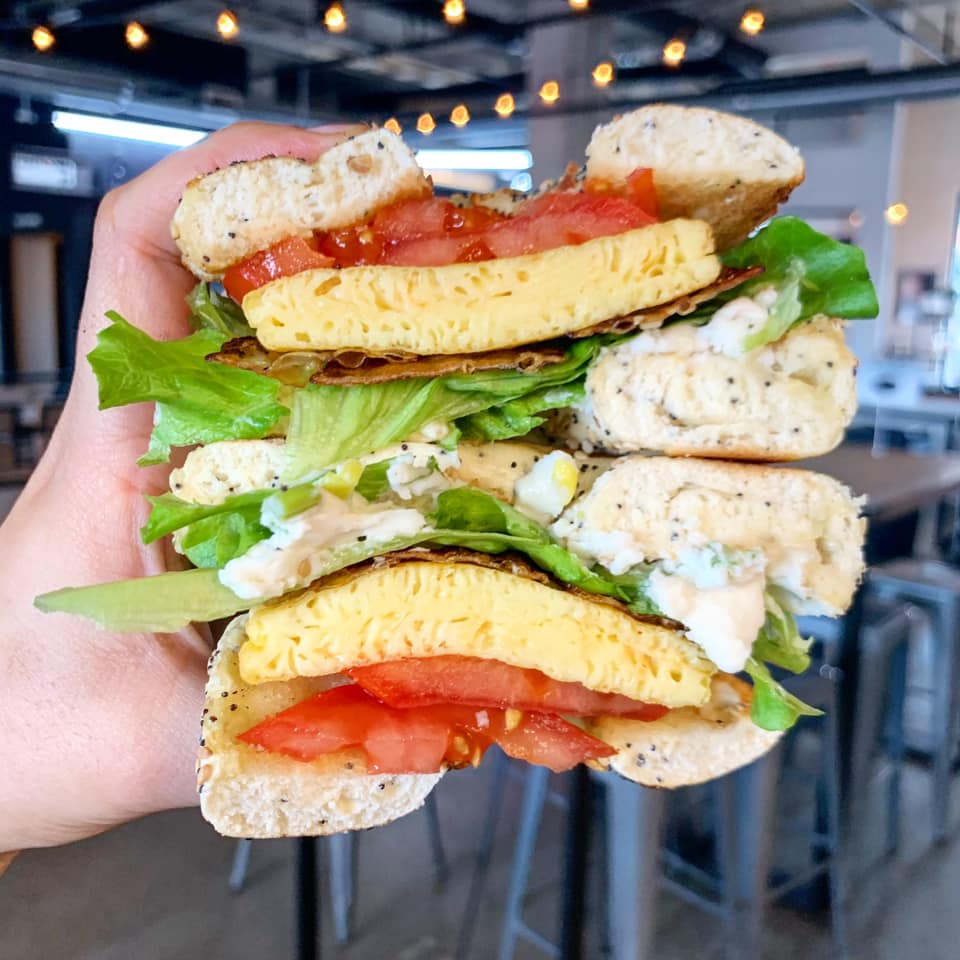 NOMZ is one of the best restaurants in Akron.
They offer gluten-free and vegan options, which is great for anyone following special dietary guidelines.
Their menu mostly consists of breakfast and lunch sandwiches.
However, they serve tacos after 3 PM.
They also have an extensive drink menu, including coffee drinks, smoothies, and cocktails.
This cute little eatery is a fun place to meet up with friends for a drink and snack.
But it's also good for a quick meal!
This is especially true for anyone who avoids gluten or strives to eat a vegan diet.
13. Alexander Pierce Restaurant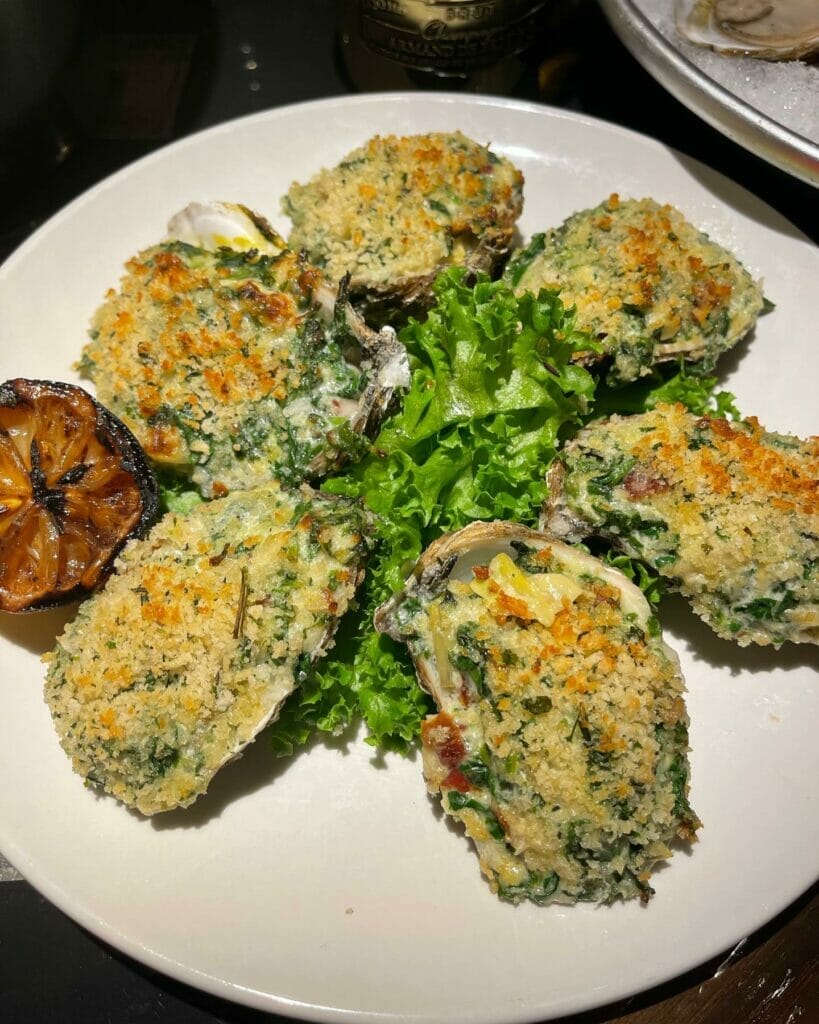 Alexander Pierce is a casually sophisticated restaurant that reminds people of years past.
Enjoy a meal in the hidden courtyard or the intimate dining room.
The restaurant uses fresh ingredients and makes everything from scratch.
This means that anything you order will be of the highest quality!
Order from their extensive wine list or get a specialty cocktail or beer.
Enjoy food from their small menu.
While there aren't too many options, there is something for everyone. The menu has variety without becoming overwhelming!
Also, the kitchen staff can perfect these dishes since they only have to cook a few things every week.
Vaccaros Trattoria is a classic Italian restaurant.
It's a bit upscale, which makes it great for date night.
However, they do have affordable deals if you want to bring your family or a crowd!
This makes it a good option for getting the extended family together.
This "from scratch" restaurant strives for quality in everything they serve.
This means that your meal may take a few extra minutes.
Trust me: the wait is worth it!
Their pizza has been popular since 1957.
This may be the best thing to try!
With a variety of topping combinations, you can't go wrong with one of their homemade pizzas.
Kevin O'Bryan's is an Irish pub in Akron.
Open daily from 11 AM-12 AM, this pub is a great place to hang out and grab some food.
It first opened in 2009 and is now Akron's oldest Irish pub! People love the camaraderie and atmosphere here.
And if you'd like to try your hand at karaoke, just visit on a Thursday night!
Their menu is exactly what you'd expect from a little pub.
Popular appetizers and bar food are available all week long.
Plus they have a few popular Irish food items! Every night they have a different special, too.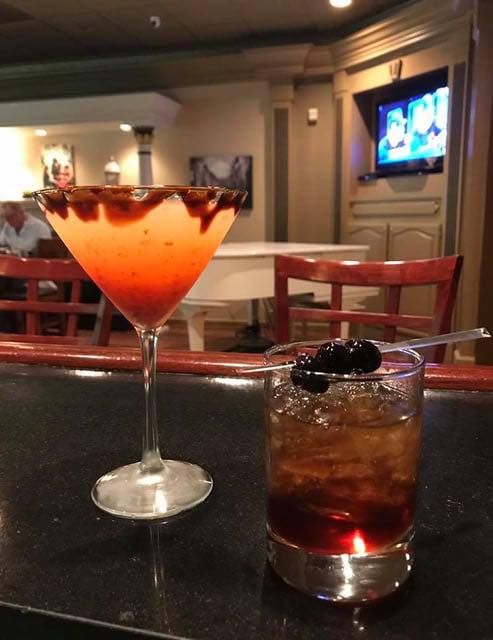 Lala's is one of the best places to eat in Akron.
This fairly new restaurant is located in the Portage Lakes.
They have occasional events that are a lot of fun!
For instance, they have an Ignite Beer Dinner.
This is a 5-course meal and each course is paired with an Ignite beer by the brewing company!
They have a lot of sea-inspired meals.
They even have a seafood tower! This is truly an experience everyone should have at least once.
A lot of their other menu items are quite fresh and clean.
They also have a lot of dishes that feature goat cheese!
Plus, this is one of the few places in the middle of Ohio where you can order quail.
17. dba – dante boccuzzi akron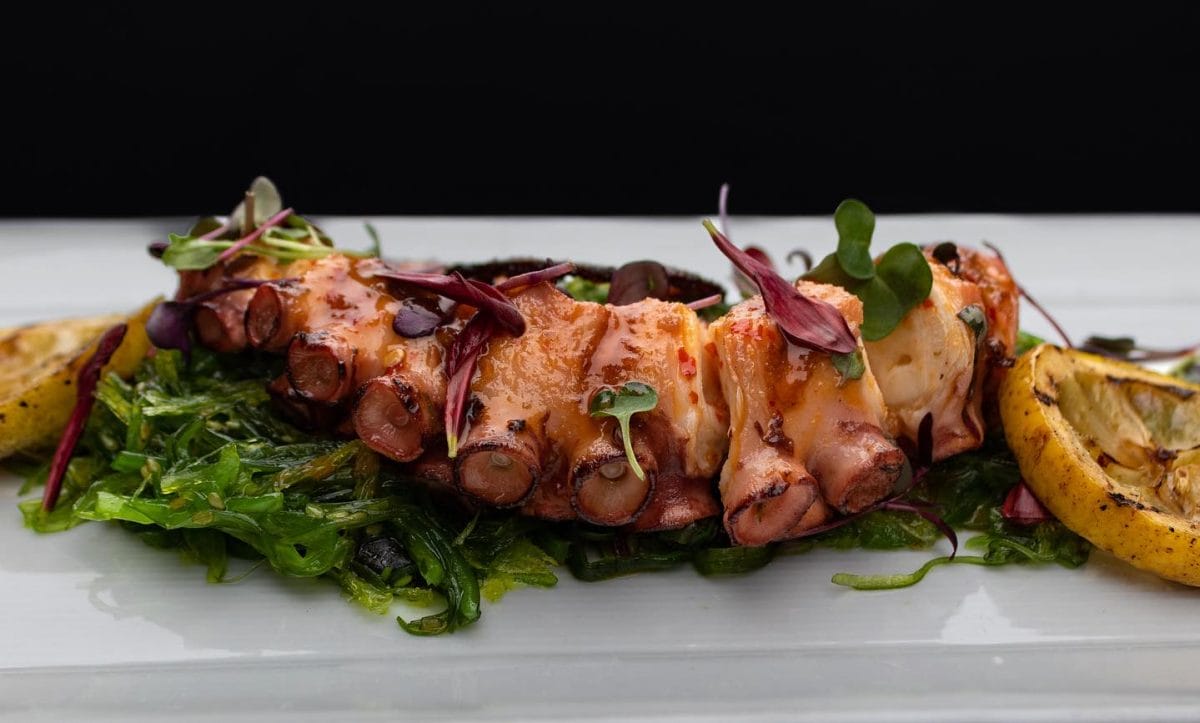 This restaurant, dba, is quite popular in Akron.
It is quite trendy and a bit upscale.
It has a club-like environment, which makes it a blast for meeting up with friends.
The spacious patio allows plenty of opportunity to enjoy the fresh air with your drinks.
You'll have many to choose from as dba has a modern bar and serves specialty cocktails!
The menu also offers quite a bit of eclectic variety.
Everything sounds delicious and you'll be excited to get your food!
If you want an extravagant experience, make a reservation at the chef's table.
Enjoy 5-21 courses, with specially paired drinks, for up to 4 guests.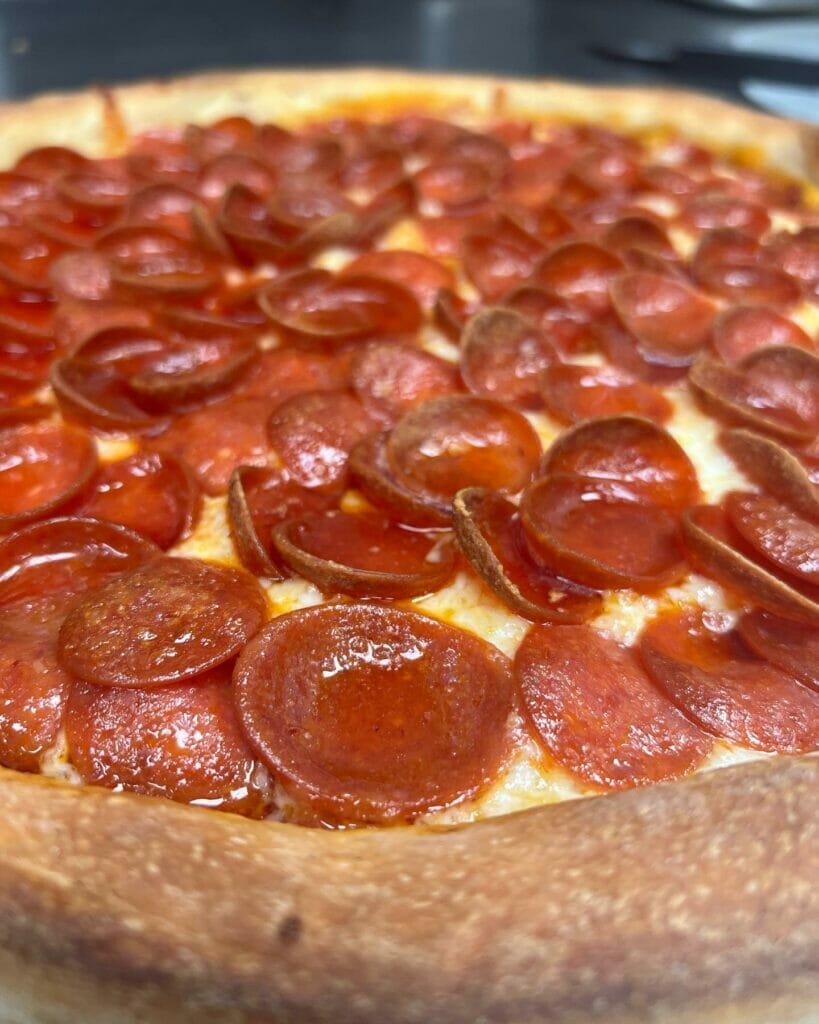 Totally Baked Pizza is a cute pizza place in Akron!
With a stoner theme, this restaurant is delicious even if you're sober.
Their specialty pizzas are named after the celebrities they most resemble. They also have subs and appetizers.
You'll want to return time and time so you can eat your way through the menu!
Another cool thing about this restaurant: they help families in need.
By supporting them, you're also giving them the resources to continue serving people in Akron who might not have enough food.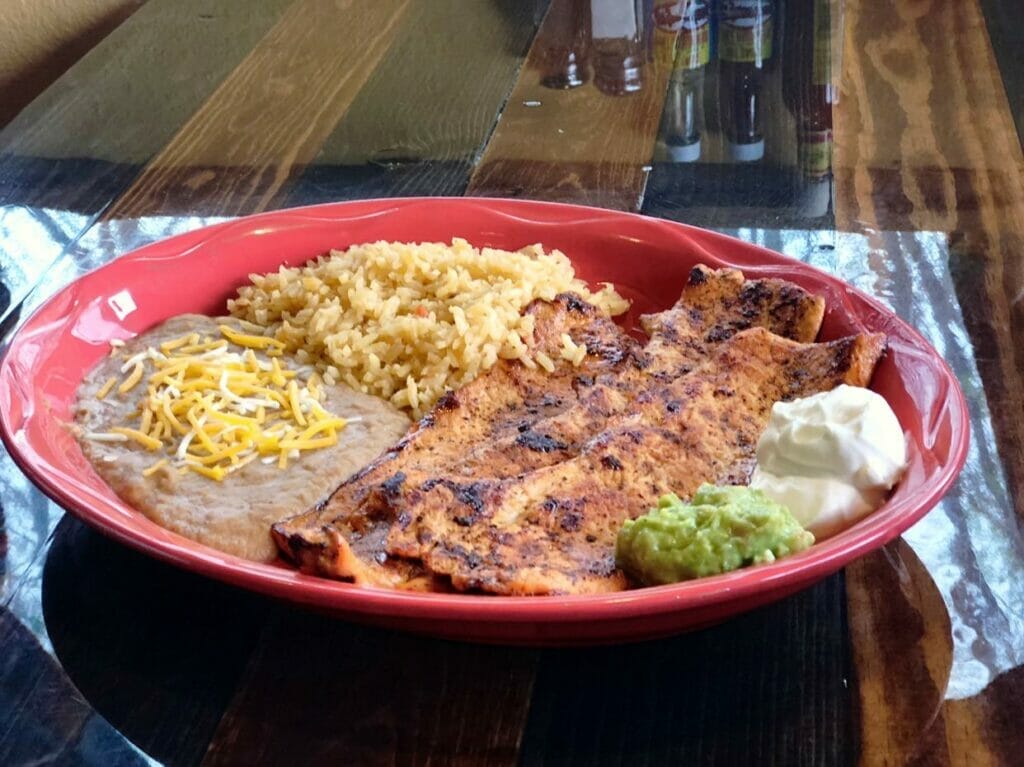 El Fogon Mexican Grill is a delicious Mexican restaurant in Akron.
People love it because the price is amazing and the quality is impeccable.
Their servers are hospitable without being over the top.
Their food portions are big enough that you don't have to worry about getting a snack later.
They have delicious drinks and remarkable salsa.
Put all that together and you'll see why it's a local favorite!
It's a somewhat hidden gem that is kept in business by loyal regulars.
After your first visit, you might become a regular, too.
Hey! Want more of our best Ohio foodie guides? Check these out!
Get the All-American Travel Secrets!
Don't miss out on America's hidden gems!