Montgomery, Alabama has a rich history that attracts people from all over.
Anyone who wants to learn more about the Civil Rights Movement will definitely head this way.
In addition to its history, Montgomery also has an amazing culture.
The downtown area is bustling and the food scene is always growing!
If you find yourself in this sweet Southern town, you'll want to eat at its greatest restaurants.
That's why we've compiled a list of the 19 best restaurants in Montgomery, Alabama.
Keep reading to plan your menu!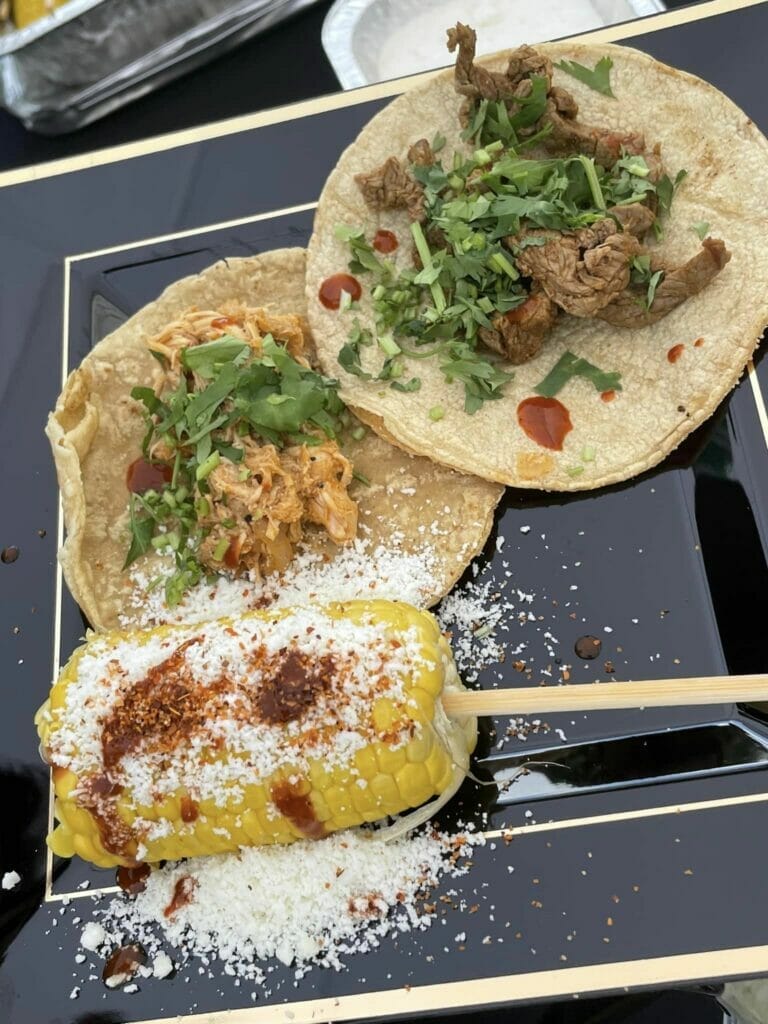 Sol Restaurante Mexicano & Taqueria is one of the most popular restaurants in Montgomery. With 2,000 positive reviews, you know it's a good bet for Mexican food!
While most Mexican restaurants in America are about the same, this one is different.
It has a bit of a rustic and trendy vibe.
It offers popular Mexican foods that you won't find at the majority of Mexican restaurants.
However, if you're craving a staple from your favorite Mexican restaurant back home, they probably have it.
Grab some margaritas with your friends and try their street corn, sandwiches, tamales, or more!
2. Central Restaurant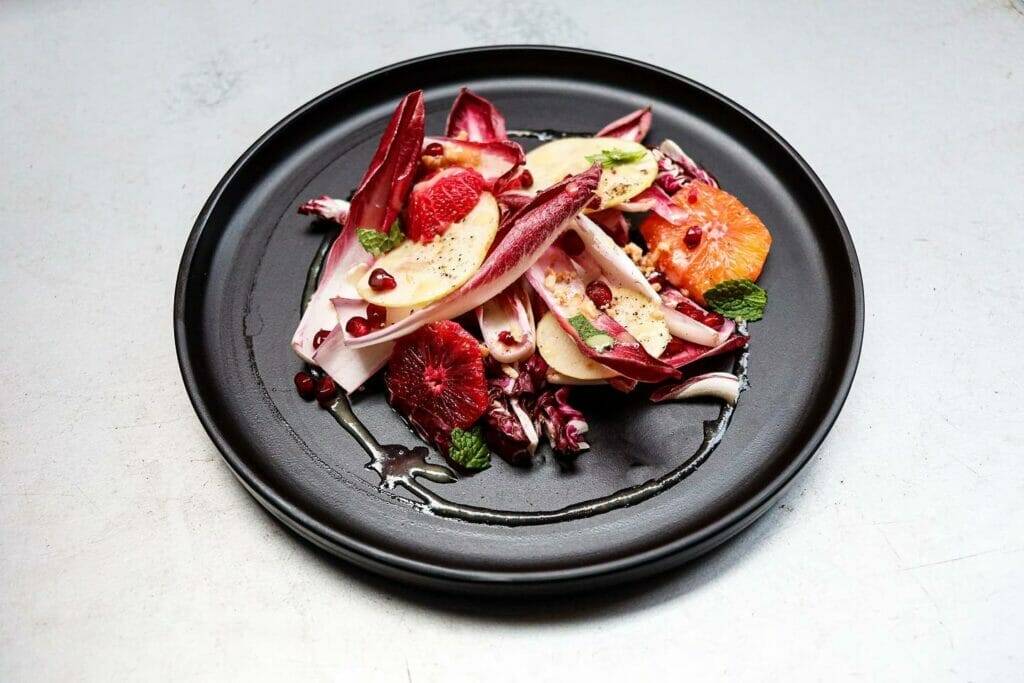 Central Restaurant is one of Montgomery's best restaurants.
This sophisticated restaurant will leave a lasting impression.
The interior is decorated boldly and dramatically, yet it still feels cozy.
Since the building is from the late 19th century, you can feel the history in the dining room!
You'll love everything about your time here.
The kitchen staff works hard to ensure that your food always exceeds expectations!
They have a limited menu which means they chose quality over quantity.
And they use the wood fire method to do most of their cooking!
Everyone should experience this restaurant at least once.
3. Charles Anthony's Restaurant At The Pub
Charles Anthony's Restaurant At The Pub is like a classy pub from decades ago.
Even when it was founded in 1972, it was already starting to seem a bit old-fashioned.
They have a wide selection of fancy whiskeys, including Scotch and bourbon.
They have leather chairs and warm undertones throughout the interior.
The warm lighting and cozy tables make you feel like you've stepped into the past.
You can order a hand-cut steak or fresh seafood.
They're especially famous for their crab claws.
They also have quite an affordable kids' menu.
This makes it easy to enjoy a nice dinner with the whole family!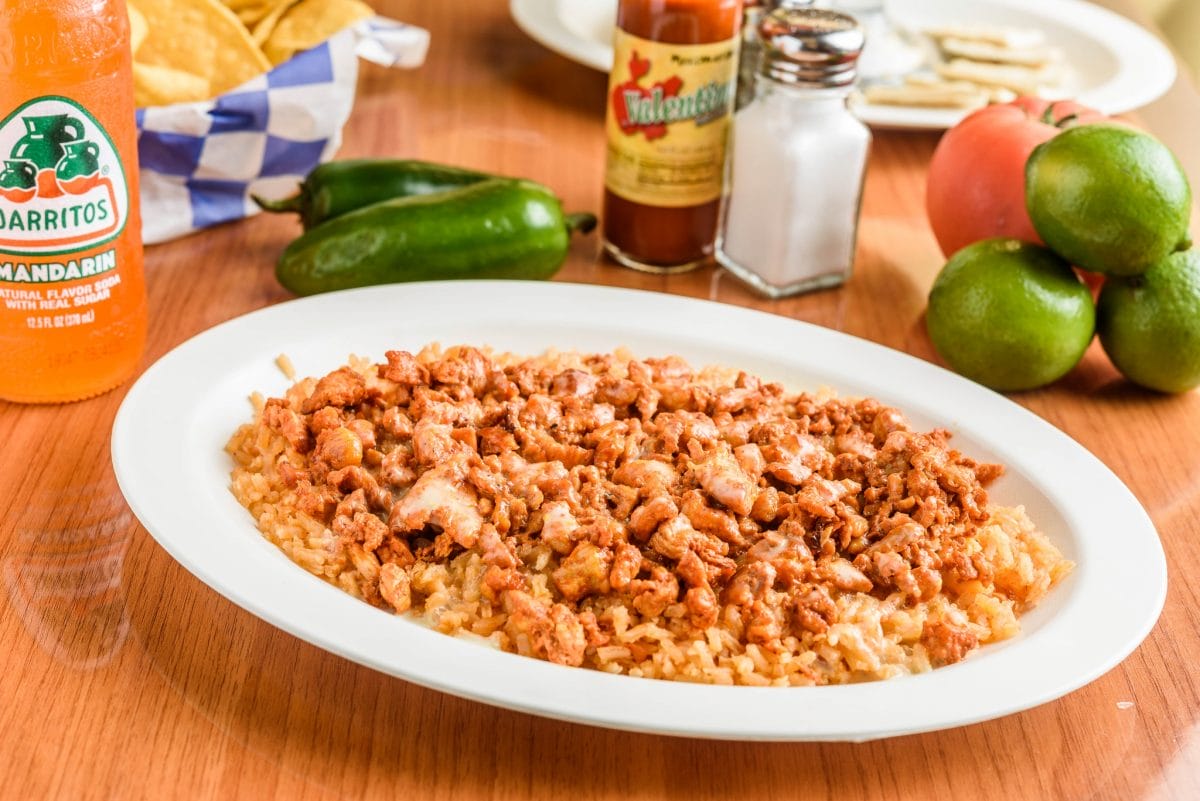 El Taco Shop is a cute little eatery that specializes in tacos.
They have several meats to choose from.
If you don't want the typical pork or beef, then try the lengua, buche, or birria.
These harder-to-find meat options are part of what makes this taco shop so desirous.
One novelty they serve is "taquesos" which are tacos on cheese tortillas. This is definitely an important reason to stop by!
Whether you're catching up with friends, watching the game, or making sure your kids are fed, this is the place for you.
5. Midtown Pizza Kitchen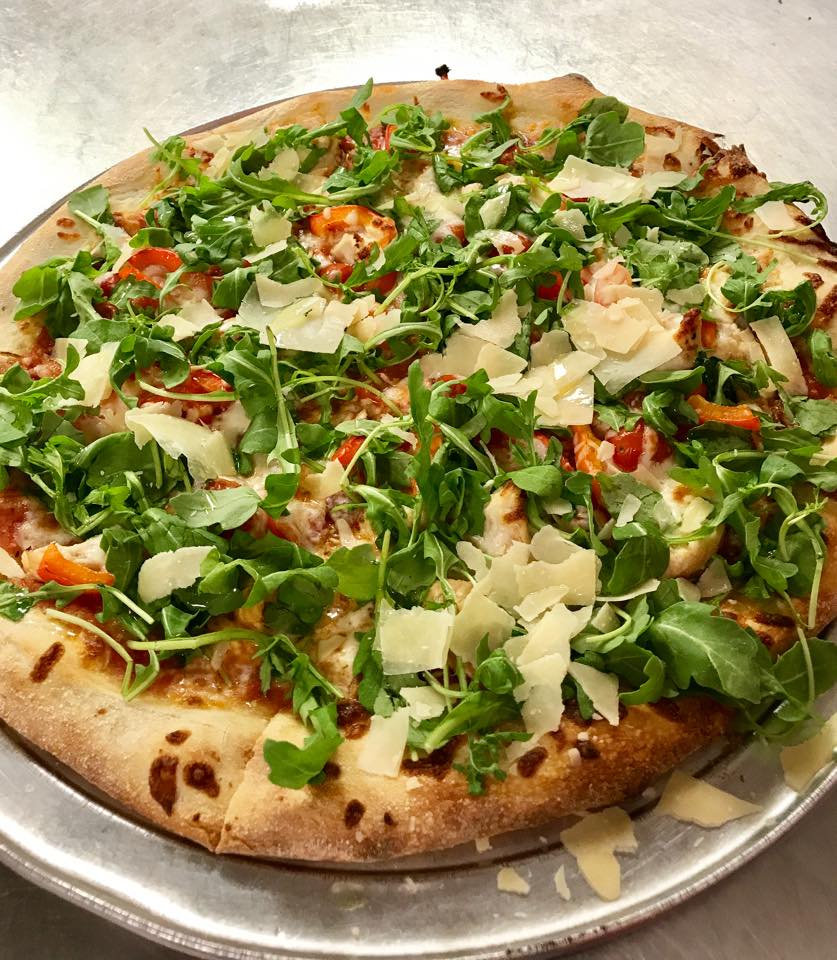 Midtown Pizza Kitchen is one of the best places to eat in Montgomery.
Everybody loves pizza so it's good to find an impressive pizza joint when traveling!
This airy restaurant has a relaxing atmosphere.
But it also has live music and outdoor seating so you can enjoy warm evenings with a little more excitement!
If you like to try out new topping combinations on pizza, this is a good match for you.
They have a variety of unique pizzas to choose from.
You never know what combination will end up being pizza perfection!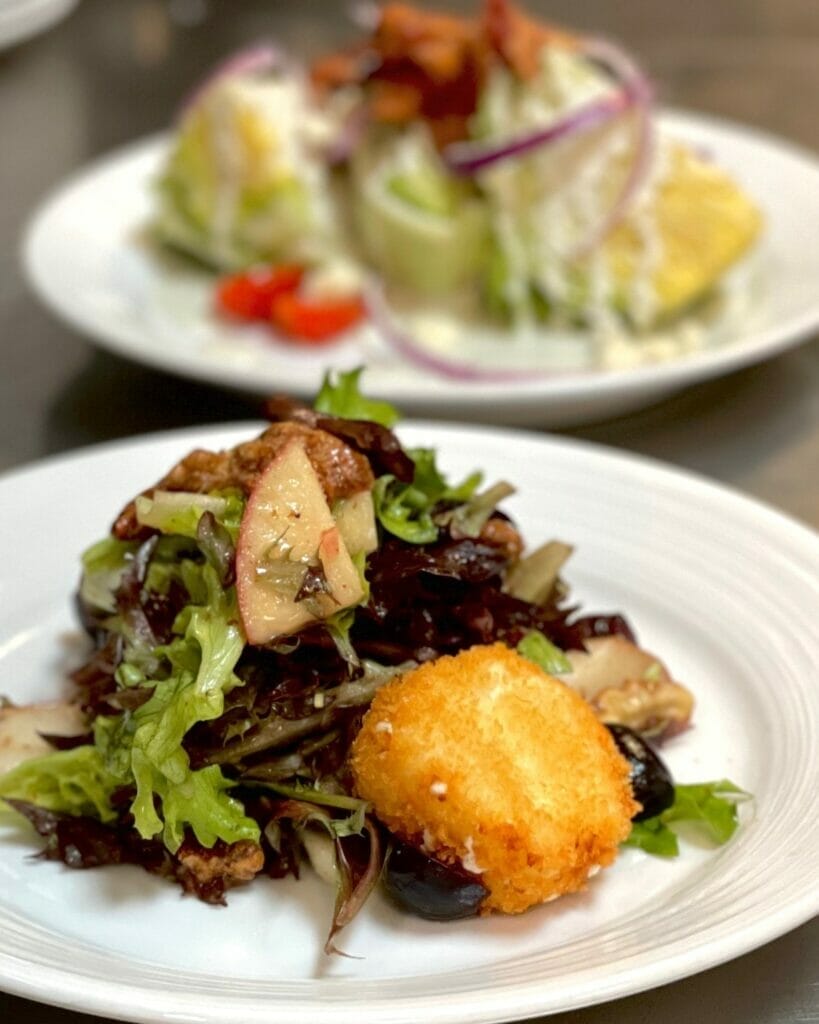 La Jolla is a modern bistro with amazing food.
Imagine typical American food but with a twist.
And if you're thirsty, you can choose from over 100 wines!
This eatery attracts a wide variety of guests.
This is probably because their menu has a little bit of everything! However, the menu is quite limited.
This is because they prioritize quality in the foods they serve.
And all their meat is grilled which adds another layer of perfection to the delicious flavors!
When eating at this bistro, you can expect the best experience, service, and food.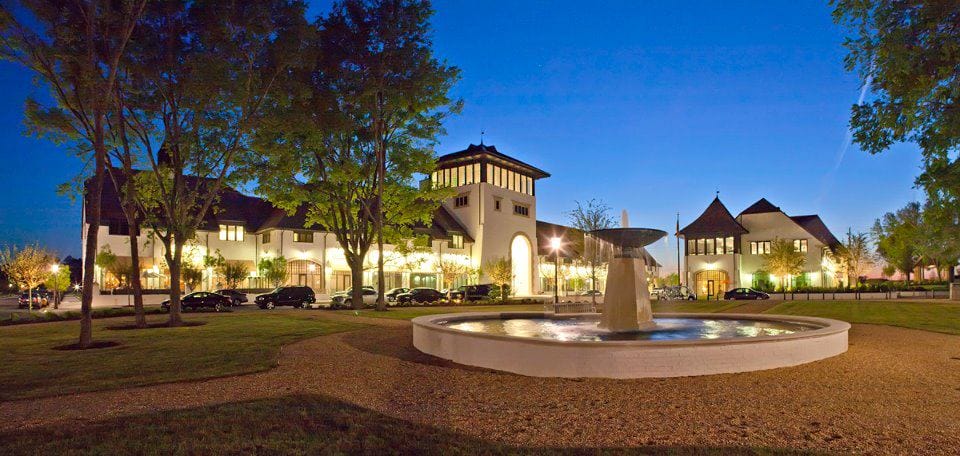 City Grill offers traditional American cuisine but with a global influence.
They've been open since the 90s and have been a local favorite ever since.
Their interior is quite classy and sophisticated, making it a great place for an intimate meeting with close friends.
Their limited menu has a variety of high-quality dishes.
A lot of them are foods that you've probably never heard of!
But when you read the description, you'll wish you had tried them sooner!
You can share a Tuna Napoleon or a Fig Turnover as an appetizer.
Try the goat cheese salad or Panzanella bread salad.
Then choose between several meat and seafood dishes for your entree.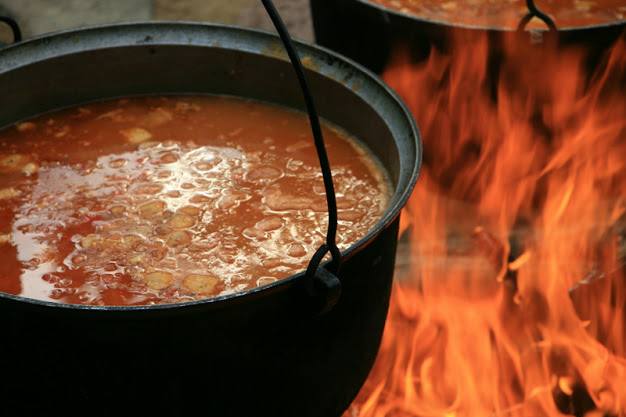 Fat Man's Smokehouse BBQ is the place in Montgomery for some good barbecue.
This cozy barbecue joint has mouthwatering meat that locals can't get enough of!
They have a variety of barbecued meats to choose from.
They also have a bunch of Southern side dishes.
If you go at lunchtime, you can save money.
They also serve breakfast and dessert!
The dining room is quite simple.
When you walk in, you'll know that this restaurant means business.
They have great service and quick wait times.
A visit here will always become a positive memory!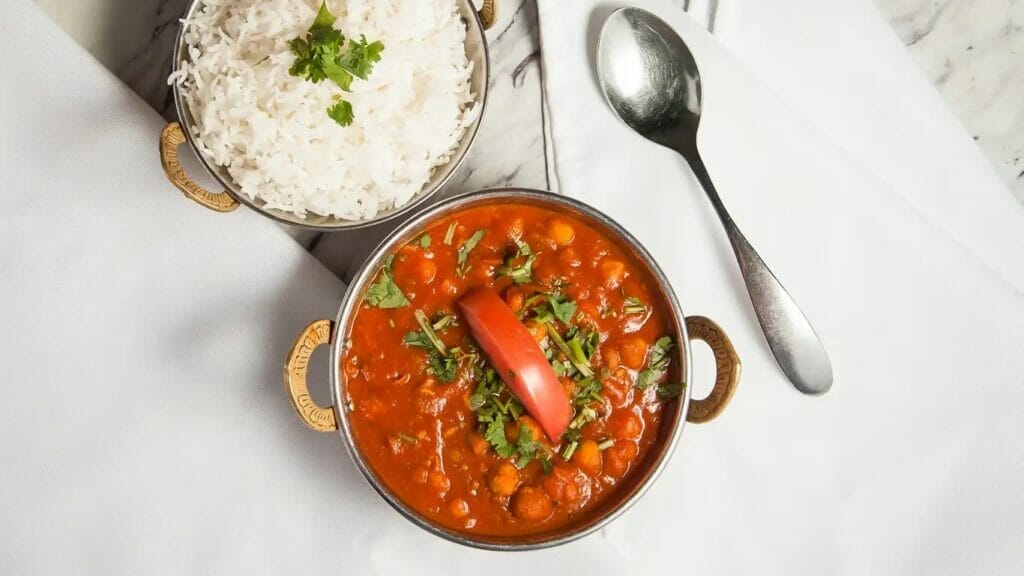 Saffron Indian Kitchen is one of the best restaurants in Montgomery.
You might not think this town would have a delicious Indian restaurant, but they do.
Everything on the menu is delicious. It might be hard to decide.
Fortunately, they also have a buffet so you don't have to decide!
Get a little bit of everything and go back for seconds when you're ready!
They use high-quality ingredients and house-toasted spices.
This is part of why everything is so heavenly!
Not only is the food good, but so is the service.
The atmosphere is also perfect for an enjoyable meal.
The staff at Saffron does everything to ensure their guests enjoy their time at the restaurant.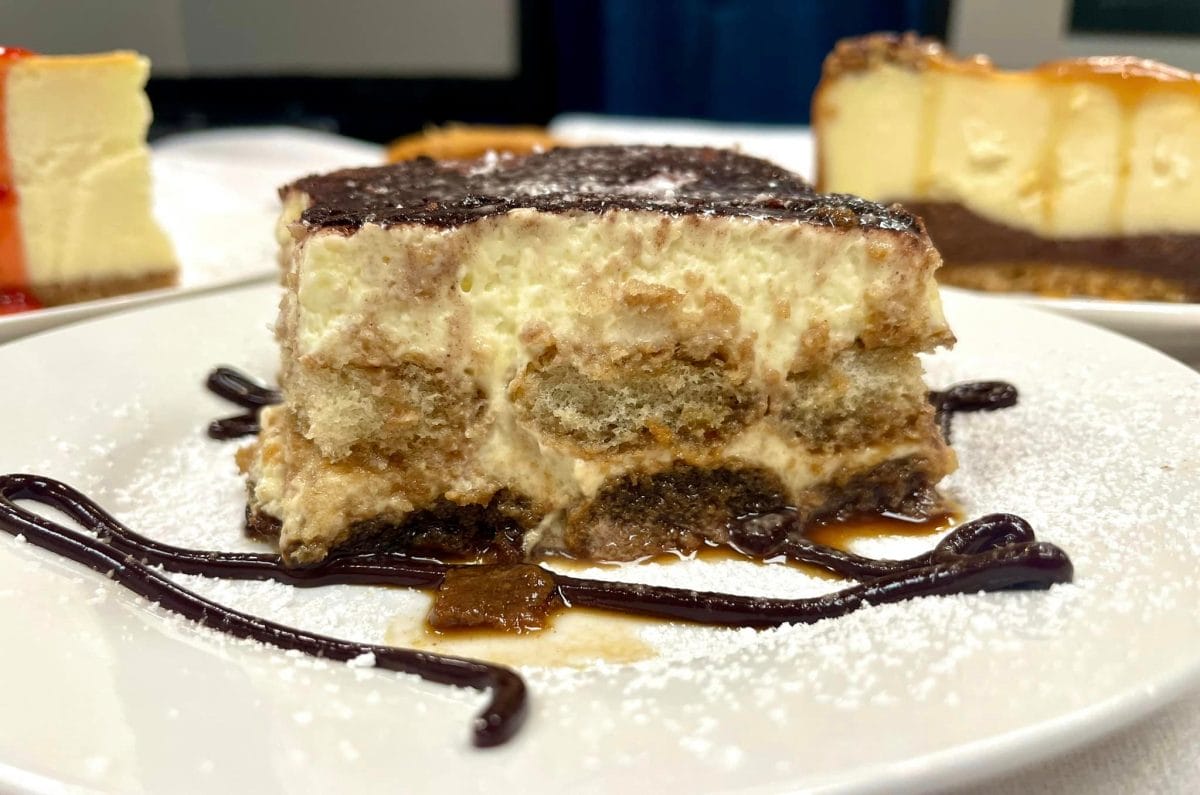 Mr. Gus' is a popular restaurant in Montgomery.
With a Greek-inspired menu, they also have Italian touches in their dishes.
Plus, they have a breakfast menu full of the classics.
If you love pasta and warm hearty dishes, you'll love this place.
Their menu has a large selection of different foods so everyone will be happy.
The family atmosphere makes it a great place to bring your kids.
The restaurant is often busy.
This is a great sign that their food is delicious!
But even when they're busy, the service is still impressive.
They know how to handle a crowd so you don't need to worry about a bad experience here.
Vintage Year is a fine dining restaurant that Montgomery natives adore.
They serve the finest foods but with a Southern twist.
Open since the 80s, Vintage Year has become a Montgomery staple.
It's easy to see why!
Not only is their food delicious, but their ingredients are local and fresh.
They actually receive their veggies from a local container farm that uses hydroponic technology to grow produce in the city.
Their limited menu includes some of the finest meats and seafood as well as a few vegetarian options.
And don't forget the drinks!
They have several wines and local beers. They also have a few domestic beers and specialty cocktails.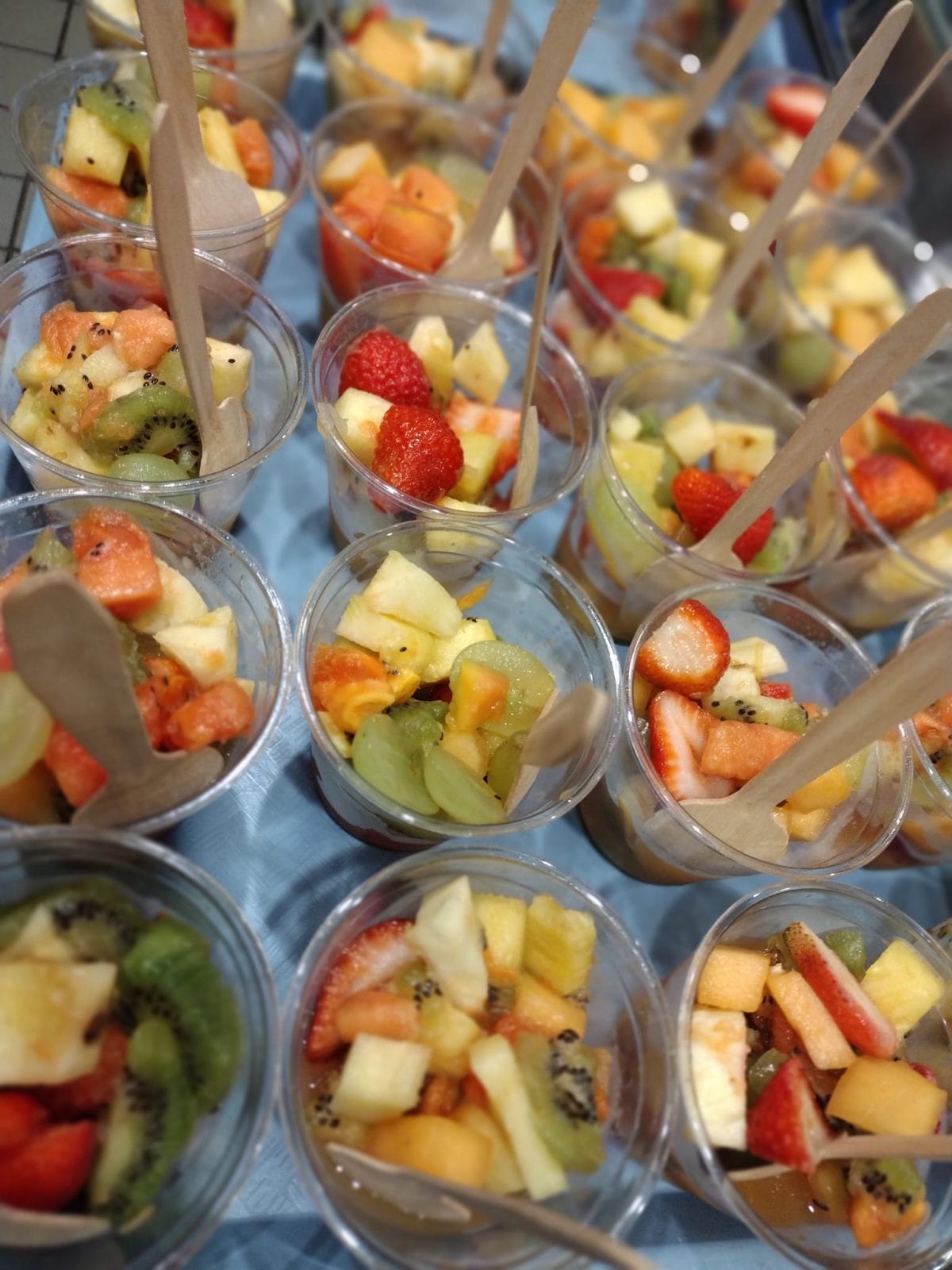 D'Road Cafe is a Venezuelan restaurant that has won the hearts of people in Montgomery.
If you love Latin American food, you'll want to try this restaurant.
The Venezuelan influence adds unique flavors unlike many you find in the USA.
They serve breakfast, lunch, and dinner.
On Saturdays, they have breakfast all day!
All week long, they aspire to have the type of environment that feels like home.
This is especially true for anyone traveling from Latin America who is craving some of these flavors.
This cozy little café is the perfect taste of Venezuela, right in Montgomery.
13. TASTE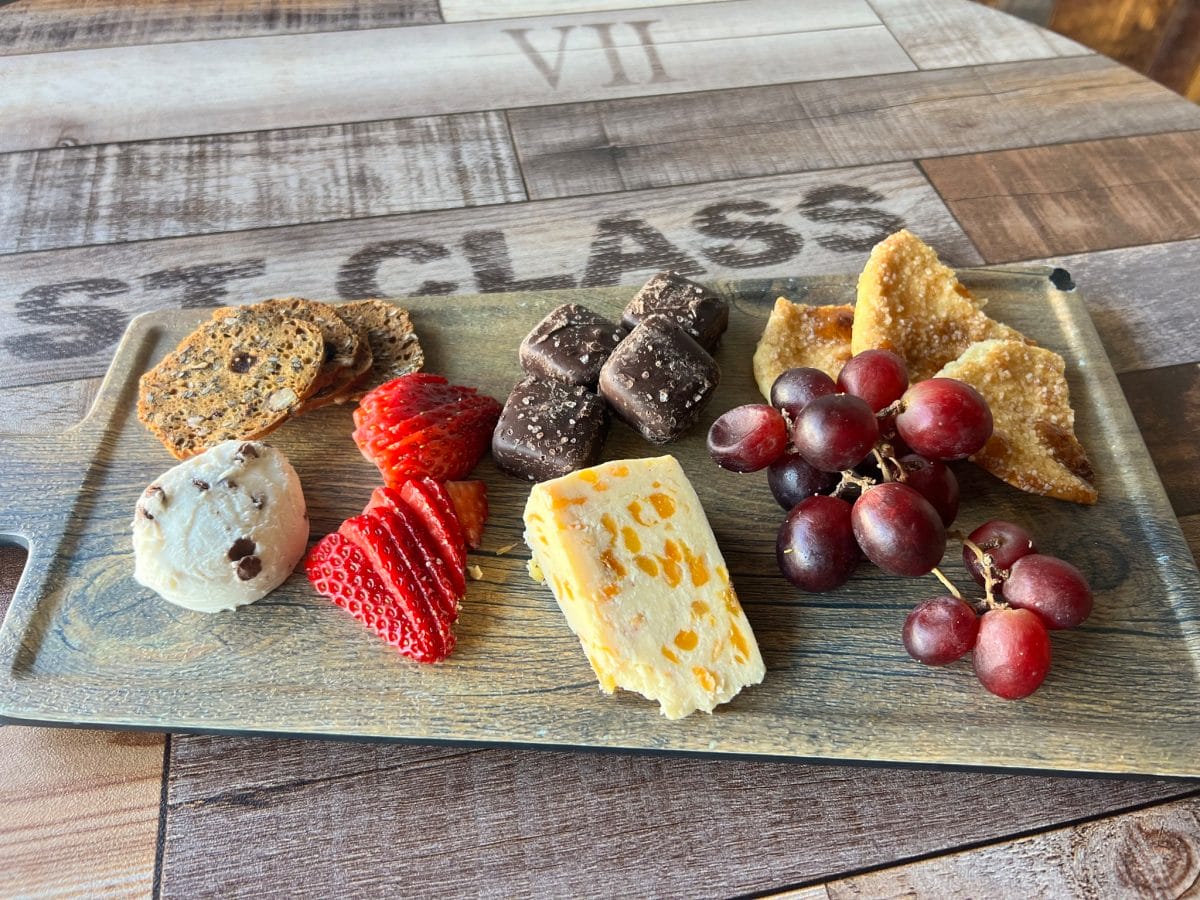 TASTE has some of the best food in Montgomery.
They've won awards which just further proof that it's a great restaurant.
Classified as a tapas restaurant, TASTE strives to be a bit of a lounge or nightclub, but for an older crowd.
If you enjoy the occasional late night but aren't as rowdy as you once were, you may be interested in this place.
Gather up some friends and come to enjoy live music.
Listen to the music while sipping on local beer, tasty wines, or one of their unique cocktail creations.
And don't forget the food!
Their menu has an eclectic variety so that everyone will find something that sounds good.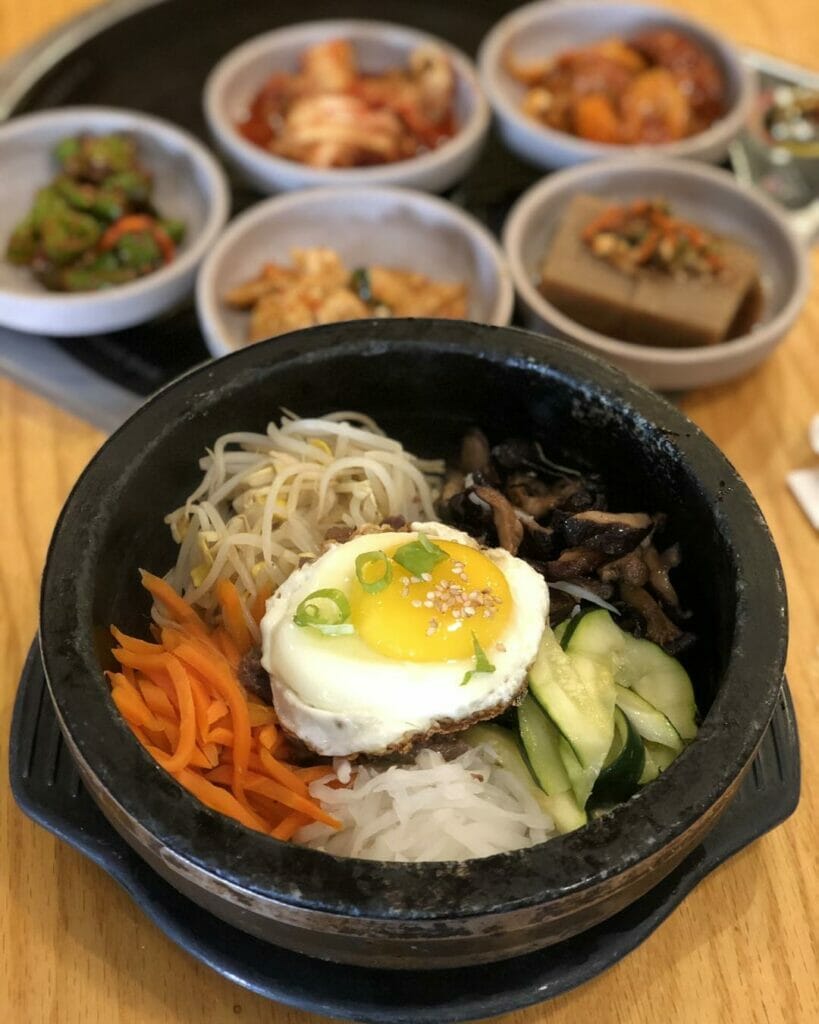 Kalim Korean BBQ has mouth-watering food. Fans of Koren barbecue won't want to miss this little restaurant!
They make several popular Korean dishes so you can order your favorite!
Or if you're not really in the mood for barbecue, you can still get Korean!
This restaurant was founded in 2017, which means it's still pretty new.
So it's pretty impressive that they are such a local favorite!
The restaurant is quite authentic and all its dishes reflect Korean cuisine accurately.
Whether you order bulgogi, bibimbap, or barbecue, it will taste like Korea.
15. Greg's Breakfast Bar
Greg's Breakfast Bar serves breakfast like you've never imagined before.
For instance, they serve a bone-in pork chop breakfast plate.
So this is an outside-the-box restaurant!
This breakfast joint has a sports theme.
That's because Greg wanted to honor his mom's cooking legacy and his dad's love of football!
You're going to be excited to try some of this Southern soul food in breakfast form.
Even if you don't like breakfast, you can also order a few lunch items.
Either way, it will be the most delectable food you've had in a while!
16. Ravello Ristorante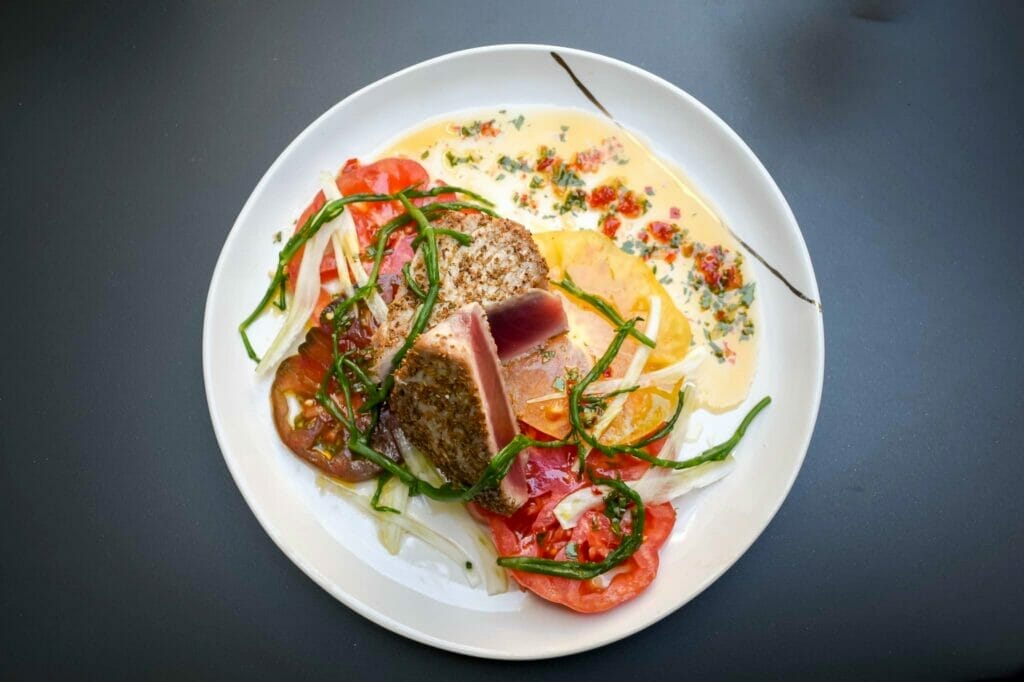 Ravello Ristorante is a fine dining experience that features Italian food.
The team at this restaurant also oversees other upscale restaurants in Montgomery.
They have plenty of experience providing a great experience and cooking delicious foods.
They use the freshest ingredients and cook what they know best.
This means you can choose from a selection of the finest Italian dishes.
Many of their options are extremely popular so it might be hard to decide!
They have an extensive wine list full of delicious options.
They even have a kids' menu so you can affordably bring them along for a nice evening!
If you're still wondering where to eat in Montgomery, Wharf Casual Seafood is a good bet.
It's a casual restaurant that serves seafood.
It's a great option for anyone who enjoys seafood, but would rather stay away from fancy restaurants.
The family who started this restaurant has been in the seafood industry since 1971.
They're experts in the field!
They have opened a few locations throughout the South, all of which are popular among the locals.
They serve casual foods like fish tacos and upscale foods like seafood platters.
No matter what you're in the mood for, you can count on it to be fresh and delicious!
Mama's Sack Lunches is a cute little eatery that focuses on lunch foods.
When you visit here, you'll feel like part of the family!
The owner buys ingredients daily.
This means they're local and fresh!
The ingredients work together to help the kitchen staff create delicious foods.
If you visit in the morning, you can get breakfast.
Otherwise, expect a lunch similar to what your mom would've put in a brown paper bag for you as a kid!
The only difference is that the sandwiches have been modified for more sophisticated taste buds.
They also serve a few other items and side dishes in case you're not in the mood for a sandwich.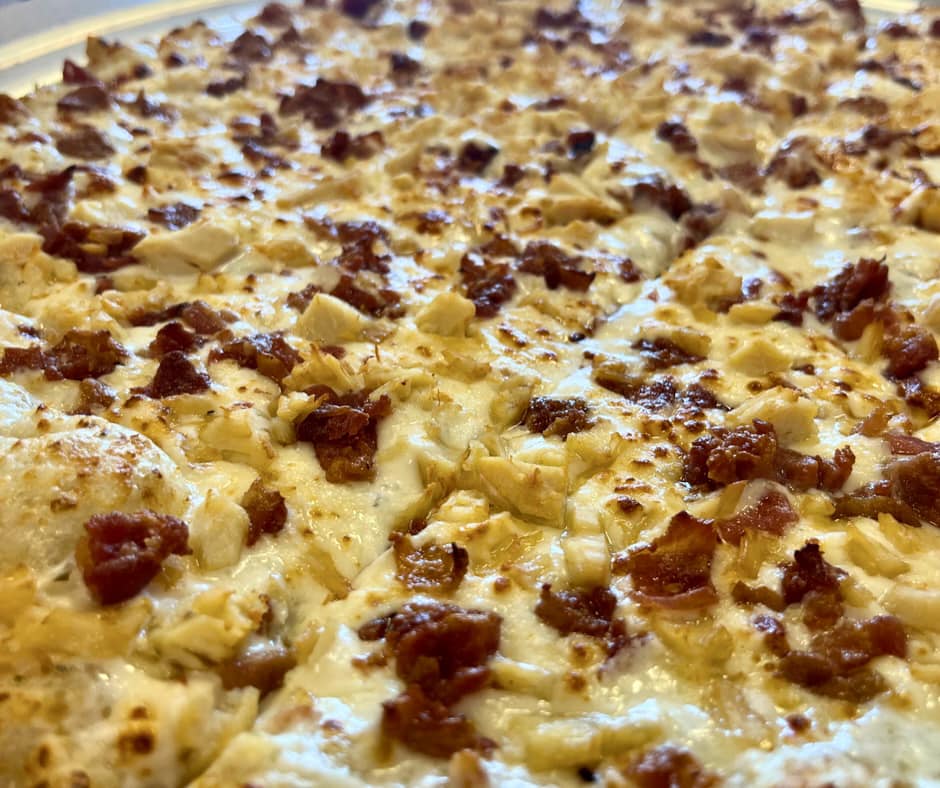 Not only does Pizza Place have the best name, but they also have the best pizza in Alabama!
They have a few specialty pizzas that will make you drool a little bit.
But you can customize your own pizza, too.
If you love breadsticks, cheese sticks, dessert sticks, or even pretzels, they've got you covered.
Their pizzas are made with the freshest ingredients available.
This helps to create the best pizza experience ever!
If you're feeding a crowd, you can order a 28" pizza.
That's a big pizza!
If you're eating with someone who doesn't love pizza, they can get a sandwich or calzone, instead.
Hey! Want more of our best Alabama foodie guides? Check these out!
Get the All-American Travel Secrets!
Don't miss out on America's hidden gems!