When the winter weather comes to Minnesota, Duluth is totally on board with the holiday cheer.
These things to do in Duluth at Christmas range from outdoor adventures to indoor Christmas tours to special events and parades.
Whatever your preference for Christmas activities in Duluth, and however many people you want to celebrate with, there are plenty of options to keep you going and planning and getting you through the dark and cold days of winter.
Don't forget that it's much easier to see Duluth by car so you can get around easier.
We recommend using Discover Cars price comparison to find the cheapest deals.
What to Wear in Duluth during Christmas
Whether you're familiar with Duluth's weather or not, there are some essentials you'll want to stock up on and bundle up in so you can enjoy the activities without being absolutely freezing.
Here's what to wear in Duluth over Christmas time to both survive and look good while you're handling the cold temperatures like a boss.
Sturdy pair of winter boots – your feet are one of the most important places to keep dry and warm in a Duluth winter, and they're going to be exposed to a lot between the salt, the slush, and the bitter cold. Make sure to invest in a quality pair of winter boots like these for women and these for men.
Warm beanie – beanies are all the rage in Duluth when the cold comes, and you can get them in so many different colors. Get a fun pattern like this one, or go plain with ones like these.
Warm socks – did you know that you also need to think about your socks? Yeah, leave your short summer ones at home. Invest in a pair of warm socks like these to give you an extra layer of protection.
Wool or fleece leggings – for the girls who are wanting to keep extra warm underneath your jeans or are going bare-legged in your dress for a night out on the town, invest in fleece leggings like these to keep your legs extra warm.
Gloves with touchscreen technology – there's nothing worse than having to constantly take your gloves off to text or dial phone numbers or look up directions, so invest in a warm pair of gloves with touchscreen technology like these.
Warm coat – you want a super warm, down coat or sturdy coat through a brand like North Face to get you through the Duluth winters. Your thin hoodie isn't going to cut it!
Turtleneck – turtlenecks are totally in fashion in a Minnesota winter, especially layered underneath all of your other clothes. The key is to bundle up from bottom to top, so don't leave your neck out and try a fashionable turtleneck like this.
Thick scarf – no matter who you are or what kind of fashion you're into, you're sure to find a thick scarf that makes sense for your wardrobe, and this is a fantastic way to add another layer of warmth and act as a shield against the biting winds.
1. Glensheen Christmas
Glensheen Mansion is open year-round and a historic and beautiful place to explore, but no time is better for a visit than during the Christmas season.
Not only are the five interior floors completely decked out in Christmas trees and decorations, but the outdoor grounds are also lit up in a Spirit of the Lights display for all to see.
If you want a really special experience, book a candlelit nighttime tour of the interior mansion – there's just something special about Glensheen Mansion in candlelight.
Both indoor tours and outdoor experiences are still operating in 2020, with reservations needed, and this is one of the best things to do in the winter in Duluth.
When: November 13th to January 10th for regular Christmas tour and November 24th to December 27th for Candlelit tour
How Much: Free to see the Spirit of the Lights on the grounds, $18.00 for adults for the regular Christmas tour (and decreasing amounts for children and seniors and $20.00 for adults for the candlelit experience (check out tickets here).
Where: Glensheen Mansion, 3300 London Road Duluth, MN 55804
2. Christmas at Duluth's Farmer's Market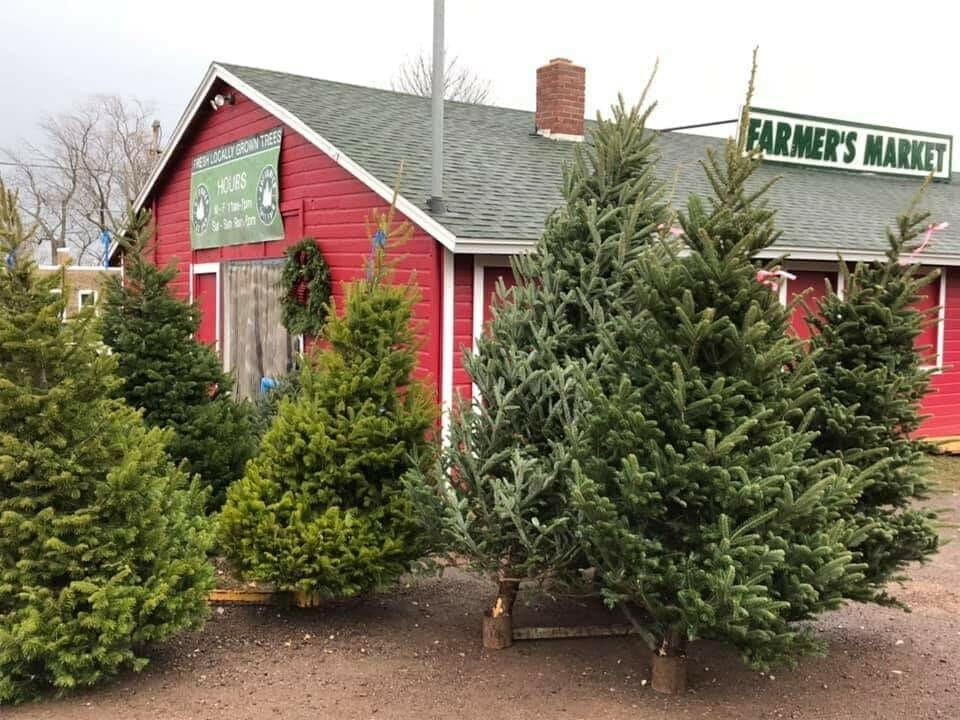 The Duluth Farmer's Market, a wonderful community gathering place in Duluth, has a Christmas season where they sell everything from Christmas trees to Christmas wreaths that will lend that fresh pine smell to your home.
Not only are the trees fresh cut, but they're locally grown, and many people rely on the great quality at the Duluth's Farmer's Market each and every Christmas.
Afterwards, head out to one of the best places to eat in Duluth for a bite to eat.
When: Opening day November 14th, 2020 and open daily until Christmas
How Much: Varies, Free to Enter Market (with Reservation)
Where: 1324 E 3rd St, Duluth, MN 55805
3. Christmas City Express
A Duluth favorite, the Christmas City Express is a show that starts at the Lake Superior Railroad Museum with a reading of a Christmas story, along with visits from some festive guests and the chance to listen to some caroling and get in the spirit.
Then, you'll get to climb aboard the Christmas train and and take a 30 minute ride up Lake Superior.
On the train, Christmas music will delight the kids (seriously, this is one of the best things to do in Duluth with kids) and the Christmas treats will keep everyone in the festive mood.
In 2020, restrictions mean that capacity is incredibly restricted, but you are able to put your name on a waiting list if more spaces become available.
When: November 27th to December 20th, 2020
How Much: $25.00 for adults and $20.00 for children
Where: Duluth Depot – North Scenic Railroad
4. Bentleyville "Tour of Lights"
Check out the Bentleyville "Tour of Lights," which is a drive-thru option in 2020 that will take you through a wonderful Christmassy world of beautiful lights, a giant Christmas tree (128 feet tall), and through Christmas scenes.
Bayfront Park will be completely lit up during the event, and this is a fantastic option for those who want to stay safe while still seeing Christmas lights in Duluth.
Bundle up with your family, grab a hot chocolate for the road, and get ready for drive-thru Christmas cheer.
When: November 21st to December 27th, 2020, 5-9pm (Sun to Thurs) and until 10pm on Friday and Saturday
How Much: $10.00 per car, payable on arrival
Where: 700 Railroad St, Duluth, MN 55802
5. Skating at Bayfront Festival Park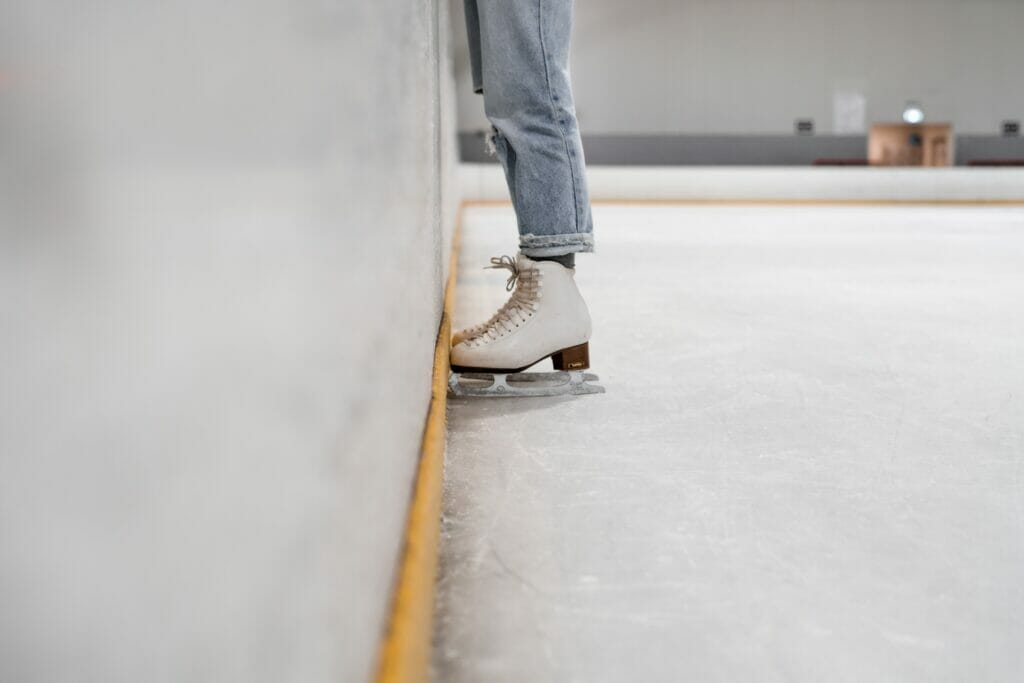 On the shores of Lake Superior, Bayfront Festival Park offers the perfect place to take part in some outdoor ice skating (usually during the first part of the New Year).
There are also holiday light displays to really make the whole thing feel festive, and of course there's nothing better than trying desperately to stand up on a pair of rental skates as you zip around in circles and yell to the kids to slow down.
6. Skiing at Spirit Mountain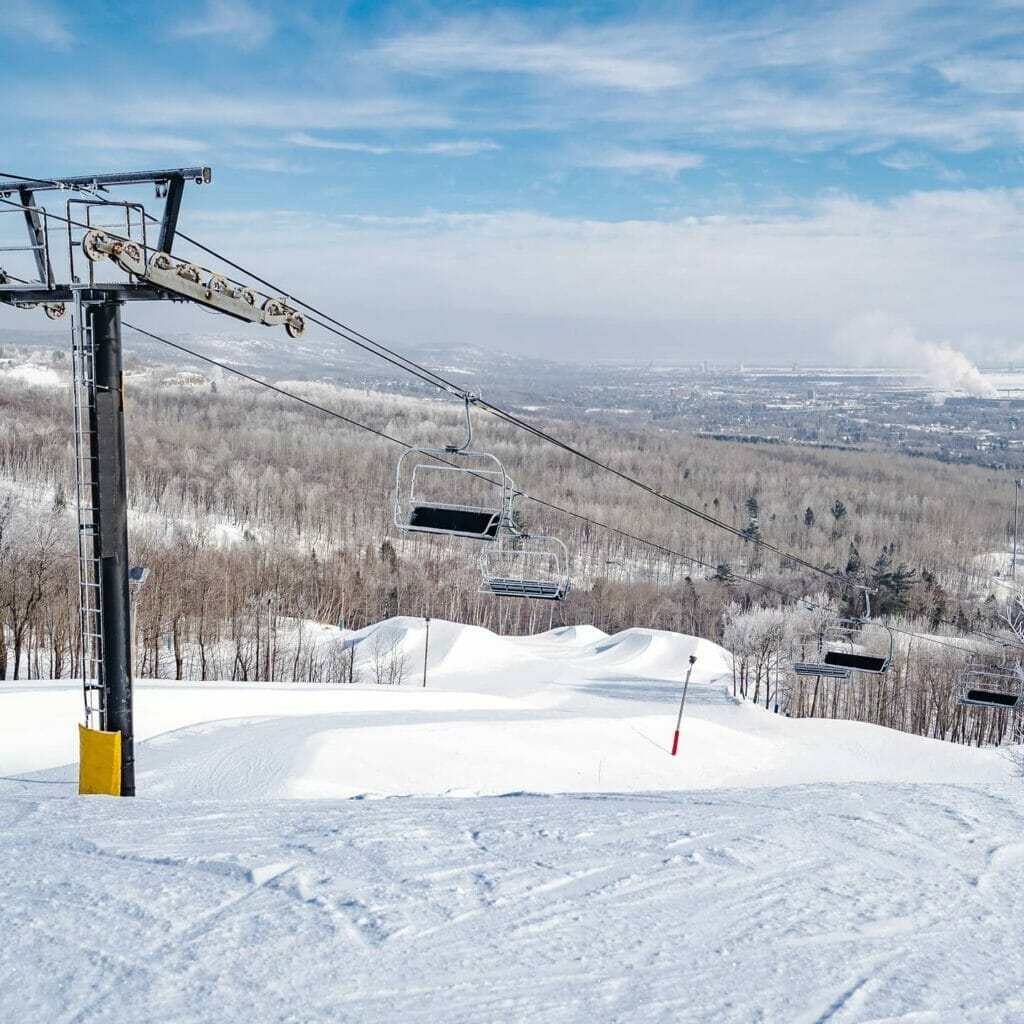 From skiing to snow tubing to playing around in the terrain park, Spirit Mountain is Duluth's beloved destination for snow sports, and what better way to get in the holiday spirit than strapping on some skis and feeling the cold air on your face?
There are also regular ski lessons for all ages, and nordic trails if you want to try cross country skiing and be a little more relaxed about your winter fun instead of finding yourself zooming down the mountain.
Put on your Santa hat, dress up in your favorite Christmassy snow gear, and embrace the great outdoors the way Minnesotans know how!
When: Opening day is November 27th, 2020
How much: Check here for season pass prices.
Where: 9500 Spirit Mountain Place, Duluth, MN 55810
7. Christmas City of the North Parade
Every year, the Christmas City of the North Parade takes place in Duluth, which is a fun tradition of holiday cheer involving dance groups, marching bands, and businesses from all around Duluth marching and floating their way through Duluth's streets.
In 2020, this parade will still happen, but spectators are asked to stay home and to watch on television as opposed to coming in person – they ask that you want for in-person spectating until next year.
The route will be shorter than in usual years, as well as routing in such a way that discourages live spectators to keep everyone safe.
But, fear not, the camera crew will still be able to capture everyone and their faces so you can watch for family and friends on screen this year.
When: November 20th, 6:30pm
How Much: Free to watch!
Where: from your sofa!
Get the All-American Travel Secrets!
Don't miss out on America's hidden gems!