When the sun goes down in Lubbock, is there anything to do?
Of course there is!
There's plenty of things to do in Lubbock, Texas at night, ranging from sports games to brew pubs to movie theaters and amusement parks.
Check out this local guide to what to do in Lubbock at night so you'll never be bored and never have to worry about being stuck inside when the daylight fades.
Below you'll find a map of all of the attractions listed in this guide, in case you prefer to plan your itinerary that way.
Okay, everyone grab your Texas Tech shirt and let's get going.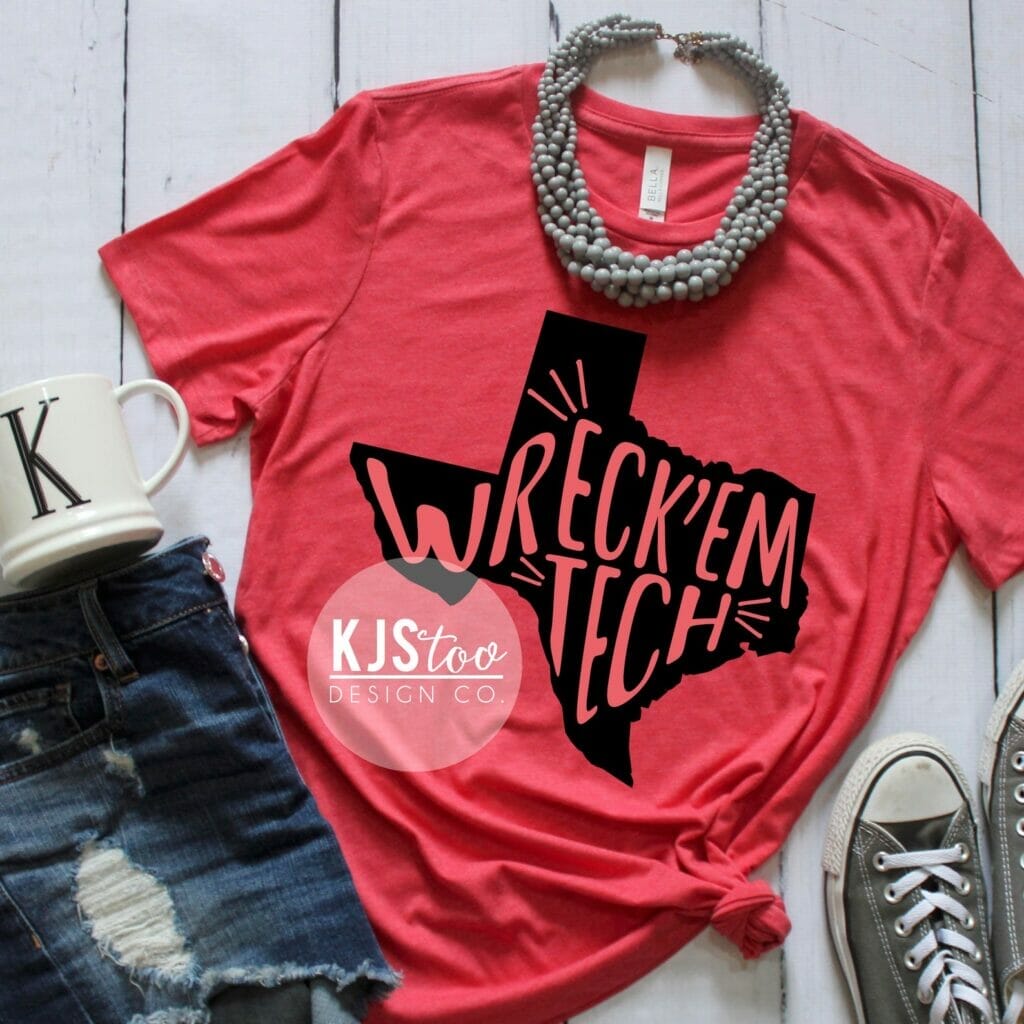 Things to Do in Lubbock at Night for Kids
If you've got the kids in tow, don't think that they're excluded from the Lubbock nightlife!
Here are some fun options to do with the kids in Lubbock, and many of the restaurants and other events listed below are also kid-friendly.
1. Cinemark Movies 16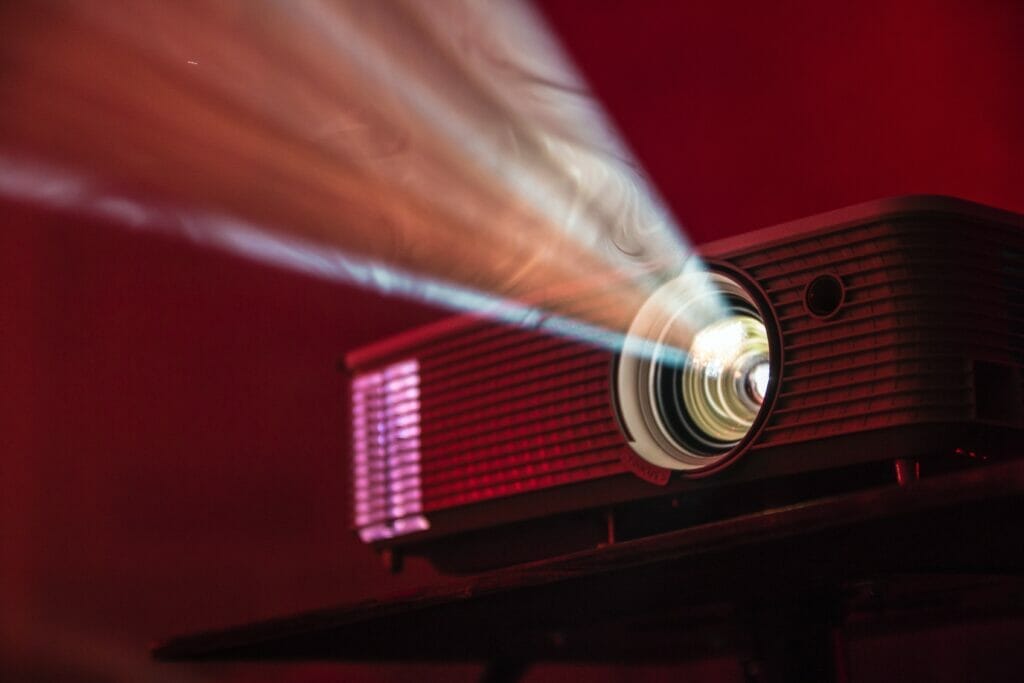 With stadium seats, 3D capabilities, and plenty of concessions options, the Cinemark Movies 16 is a great place to bring the kids for a movie night.
They've got all the blockbuster hits, as well as self-service ticket machines so you don't even have to wait in a long line to buy tickets to your favorite showing.
Past visitors have praised the friendliness of the staff and the reasonable ticket prices.
2. Holly Hop Ice Cream Shoppe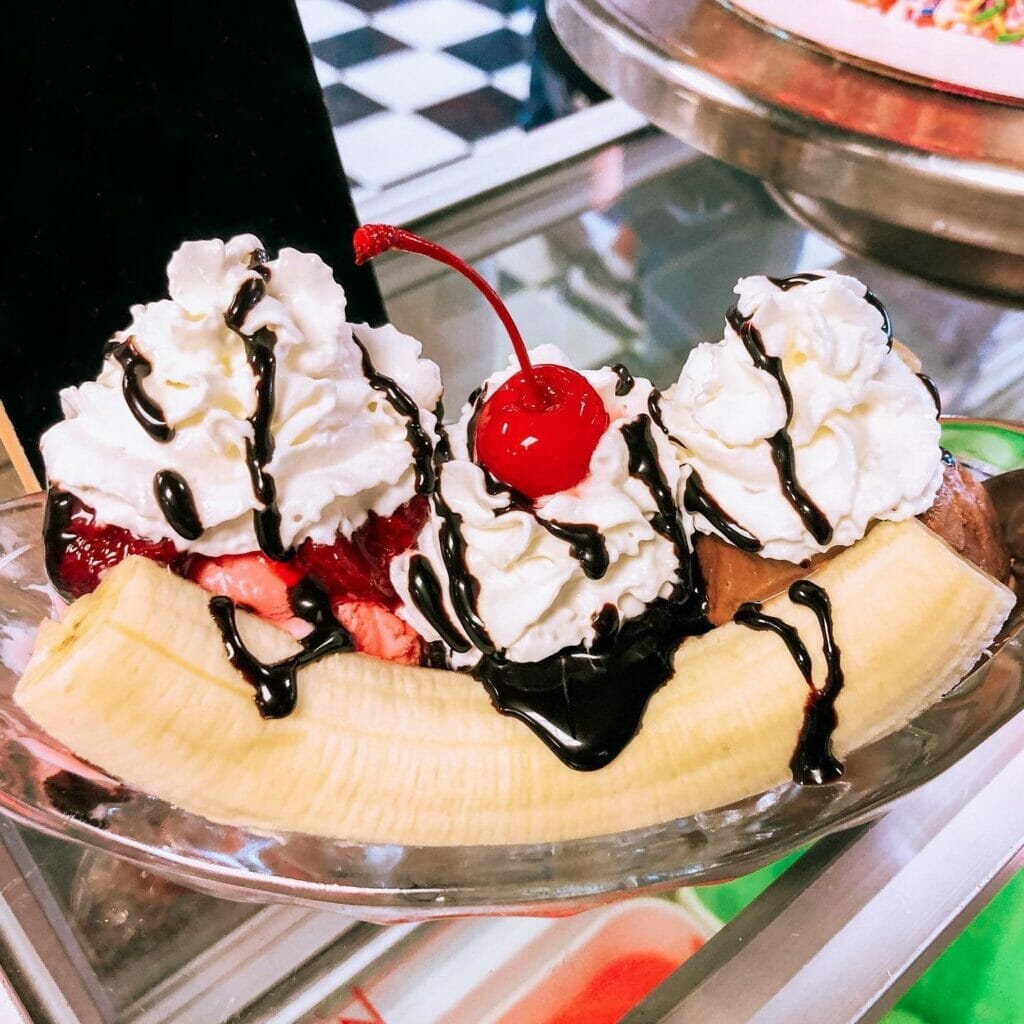 Want an after dinner treat?
Holly Hop Ice Cream Shoppe is open until 8pm most of the week and 9pm on Fridays and Saturdays, which means you can treat the kids to an ice cream sundae in a super friendly and old-fashioned/retro atmosphere (in the best way possible).
The bright red and white striped booths are totally Instagrammable, and you can enjoy everything from classic chocolate to vegan ice cream to homemade banana splits.
Especially in the heat of a Texas summer, this is a must-do.
3. Joyland Amusement Park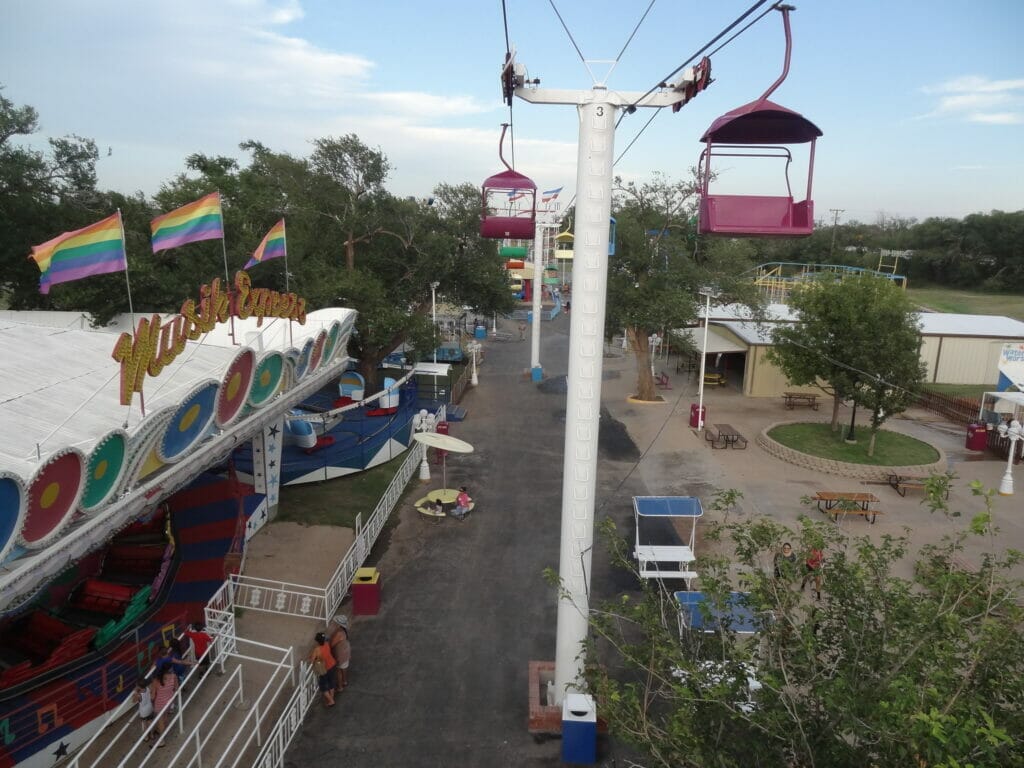 Open seasonally (during the warmer months), Joyland Amusement Park is a great place for a night of memories with the kids in Lubbock.
Not only do they have kiddie rides for the little ones, but you also have more intense rollercoasters and a giant Drop Tower which will keep you older kids begging to go back.
Get the whole family involved in a dizzy ride on the Scrambler or see the area from a new vantage point on the Skyride.
What to Do in Lubbock at Night for Couples
Looking for date night ideas in Lubbock or just hanging out?
Here are some of the best things to do in Lubbock for couples at night, including wineries, art and culture, and the chance to bond through woodworking (yes, really).
4. Board and Brush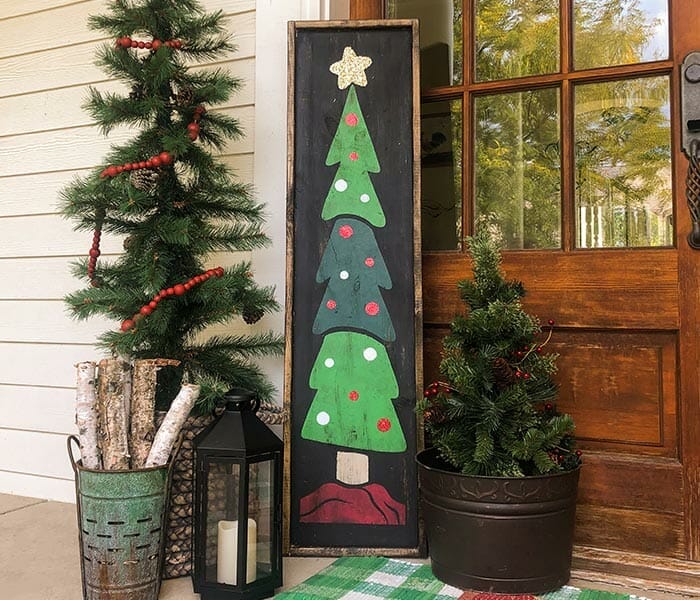 Board and Brush is one of the best things to do in Lubbock at night for couples who want to get crafty!
Here, you get to choose your own woodworking project (signs for your front porch are incredibly popular), and get expert instruction on how to decorate and create a colorful final product.
You can book yourself onto a public workshop to meet other people, or you can get a group together for an epic double (triple, quadruple) date night and book a private workshop.
5. Llano Estacado Winery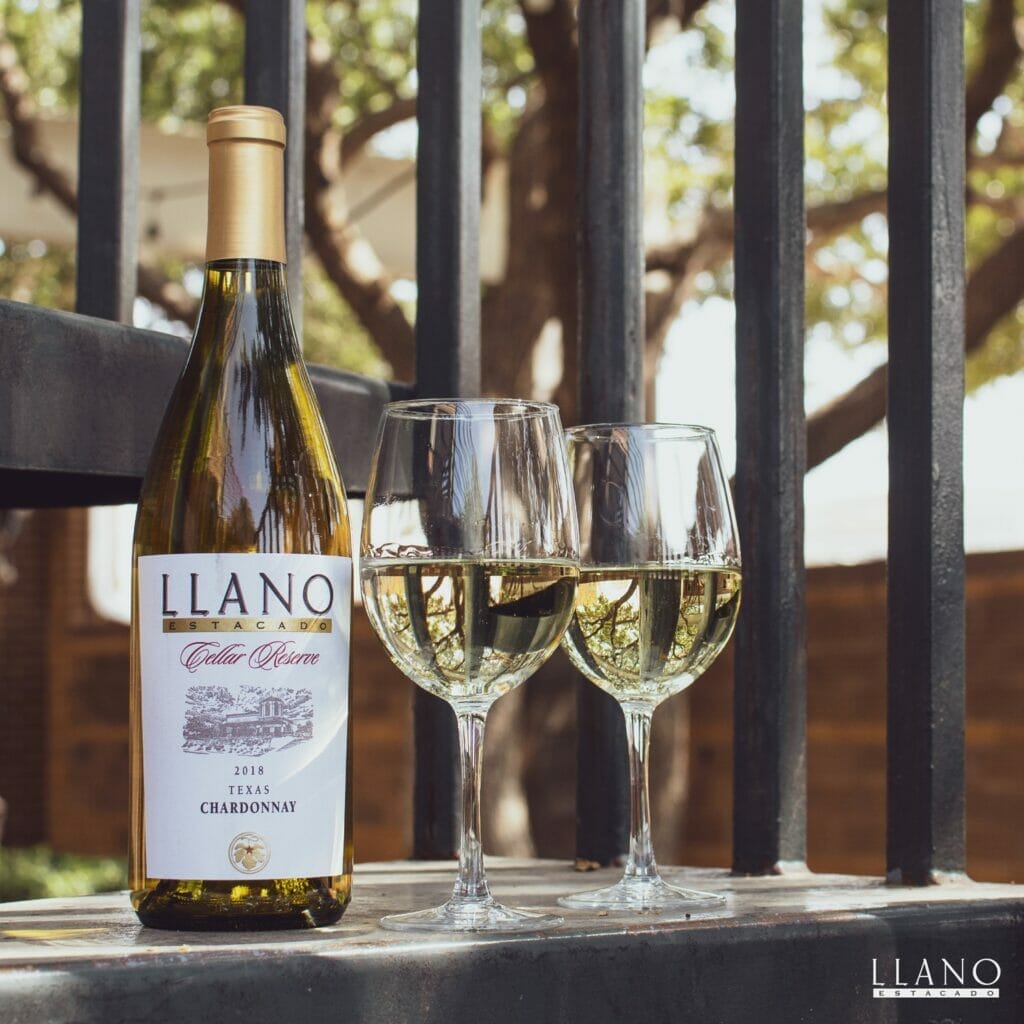 We've included Llano Estacado Winery because a) it's awesome, and b) while it does close at 5pm, many couples are starting their night out in Lubbock in the late afternoon, so this can be your first stop.
This is the largest premium winery in Texas, and you can visit the tasting room to try their unique and wonderful wine collection, with everything from rose to red wine to mulled wine.
You can find Llano wines in grocery stores in the surrounding area, as well, so keep an eye out for your favorites when you're shopping.
6. First Friday Art Trail
On the first Friday of every month, the Louise Hopkins Underwood Center for the Arts sponsors the Friday art trail, taking participants through Lubbock's Cultural District.
Participating art galleries, museums, and businesses open the doors and provide entertainment throughout the night for this self-guided tour, and it's a great way to get involved in Lubbock's art scene in the evening as well as one of the best free things to do in Lubbock.
7. CATS Playhouse
The Children and Adults Theatrical Studio is a fantastic performing arts theatre in Lubbock that encourages community participation and the belief that actors of all levels should be included and involved in the theatre scene.
From dramas to comedies to holiday classics, they hold regular performances and you can see their upcoming events here.
8. Laugh Hub City – Lubbock Comedy
Laugh Hub City holds regular stand-up comedy nights at the Tavern and has built a community in Lubbock around the comedy scene and stand-up.
You can find more information and their Facebook page here.
Sports and Entertainment in Lubbock at Night
Whether you're a huge Texas Tech fan or you're wondering what the ballet has going on, here are some of the best venues for culture and sport at night in Lubbock, including how to check the schedules.
9. Ballet Lubbock
During the holiday season, Ballet Lubbock offers Lubbock a beautiful performance of the Nutcracker by its ballet students.
They also sponsor other dance activities thorughout the year and are passionate about getting the community involved in ballet.
In 2020, the Nutcracker will not be in-person but rather on live streaming and as a drive-in theatre experience.
10. Jones At&T Stadium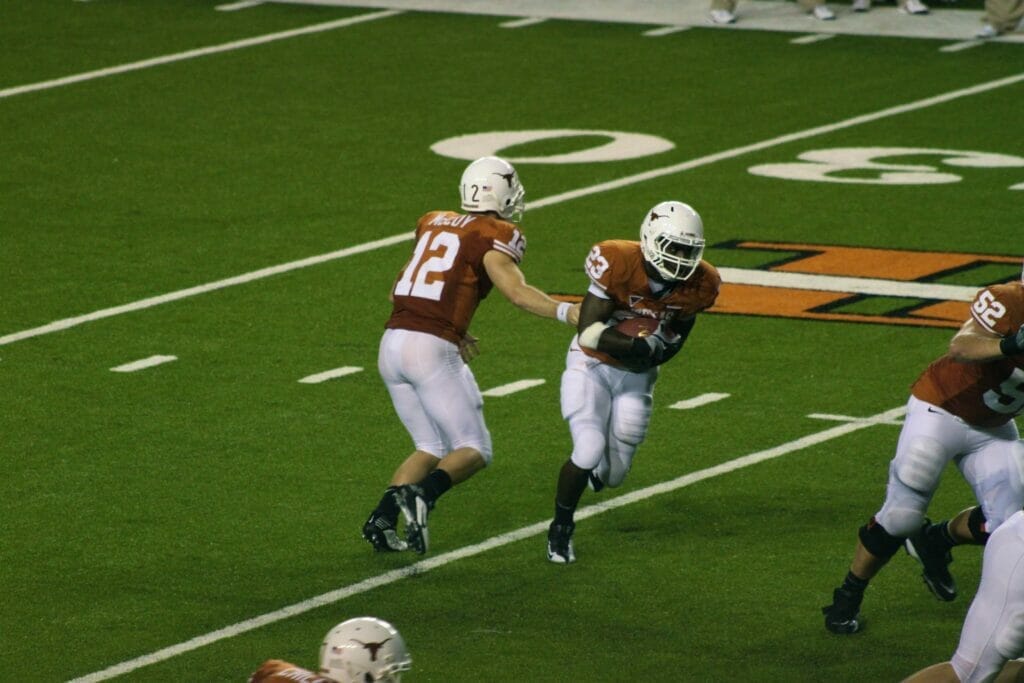 This stadium on the campus of Texas Tech is home to the Red Raiders, Texas Tech's football team.
Not only is the atmosphere electric, but the stadium has been continually invested in from its turf to its seating to make it more comfortable for fans.
Games typically start mid-afternoon, taking you into the evening hours – definitely one of the best things to do in Lubbock for college students!
11. United Supermarkets Arena
With 15,000 seats and plenty of space for fans, the United Supermarkets Arena is an indoor facility on the campus of Texas Tech that is home to Texas Tech basketball and volleyball games.
There are also regular concerts and other events held here, which are typically the events held in the evenings.
Future guests include JoJo Siwa, Kane Brown, and Chris Stapleton.
Check ahead of time to see if any big names are coming to the Arena during your visit, or visit during the day for a Raiders game!
12. Lubbock Community Theater
A beloved performing arts space in Lubbock, the Lubbock Community Theater is hugely involved in helping residents in the Lubbock area become involved in theater, from kids to adults.
During "normal" years, they offer plenty of evening productions throughout the year, but in 2020 they've gotten involved in digital theater and come up with innovative ways to give people the dose of theater that they've been missing.
Best Places to Eat and Drink in Lubbock
Get sophisticated with nibbles and drinks at a winery, or indulge in some fingerlicking-good barbecue or cajun cooking.
Whatever you're in the mood for, here are some of the best restaurants, wineries, pubs, and more to head to in Lubbock for dinner or drinks.
13. Caprock Cafe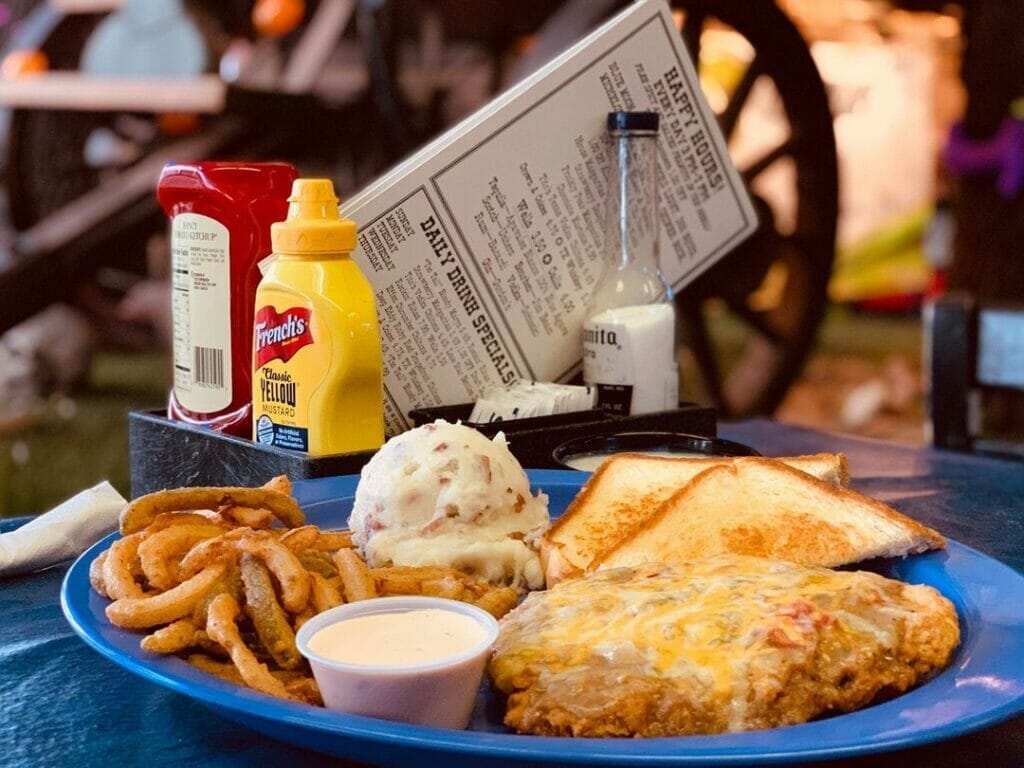 Voted the "best place to have a beer" in Lubbock, Caprock Cafe is the bar to head to when you want the best burgers, a great beer selection, and great music.
Here, it's all about being friends and family to each other in Lubbock and celebrating Lubbock culture and history through the decor, menu, and friendliness of the staff.
The original location is on 34th Street, not far from Texas Tech, and anyone who likes, well…fun, should put this sports grill on their list for a night out in Lubbock.
14. Cafe J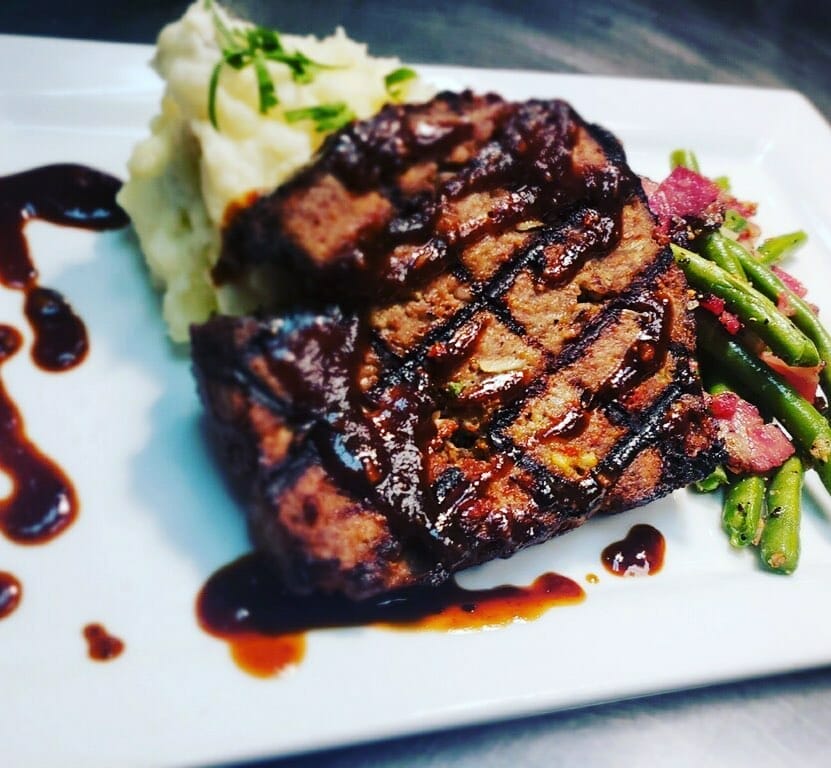 What does it mean to mix Southwestern influences with those from France?
It's an original idea, and no one does it better than Cafe J.
Here, you'll dine on a menu of everything from scallops to tenderloin, mac and cheese to crab cakes, and don't forget the pomme frites.
This is a great place to go for some dinner and drinks for a classy occasion or to impress your loved on on a Lubbock date night.
There's live music at nights on the weekends for an extra reason to put this on your list.
15. The Brewery LBK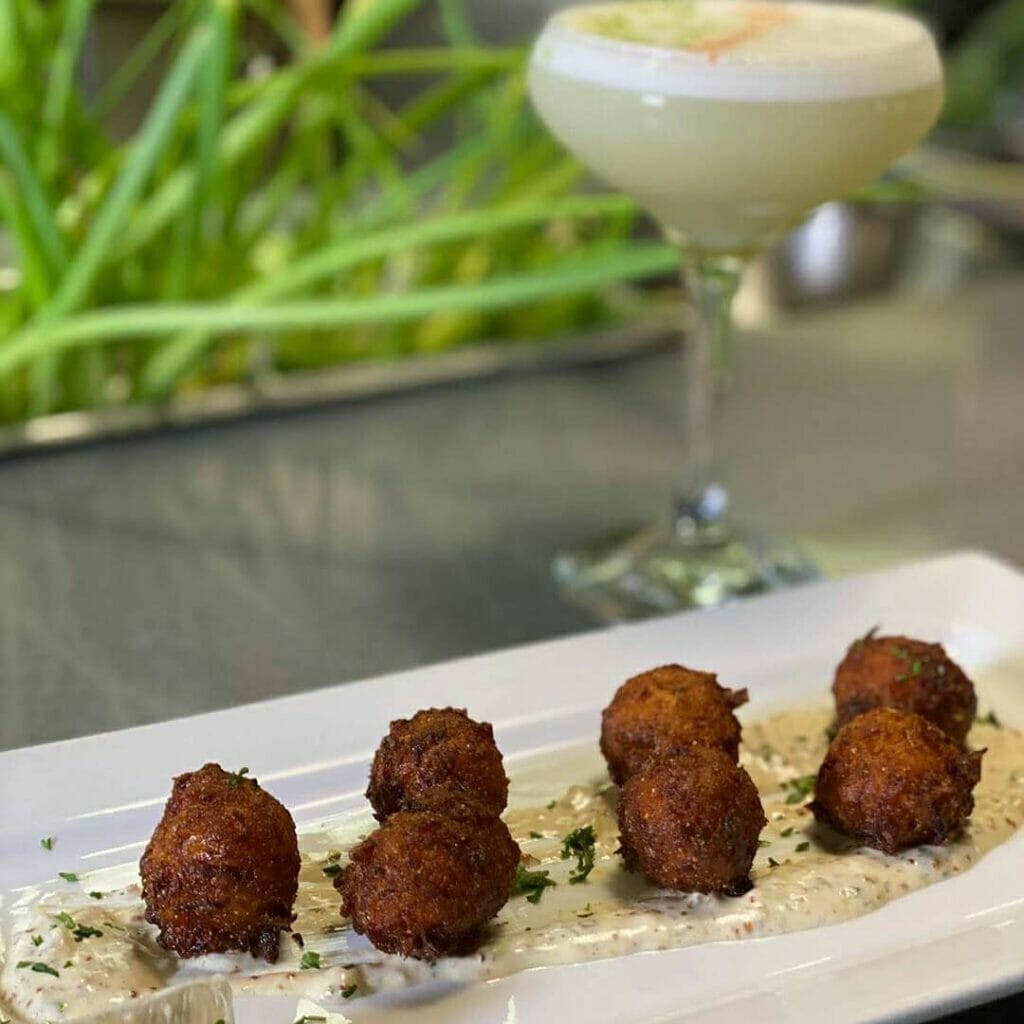 This brewpub in downtown Lubbock is the perfect place to stop when you want a combination of delicious food and drinks on tap.
Try the sliders or iconic prairie dogs with a hard lemonade or one of their small batch brews.
The craft brews are made with passion and quality ingredients at the forefront, and they even won an award in 2020 for being one of the top brewpubs in the entire country.
A wrap around patio means you can enjoy the weather when it's good, as well as keep your pup with you as you enjoy your evening.
16. Lisa West's Double Nickel Steakhouse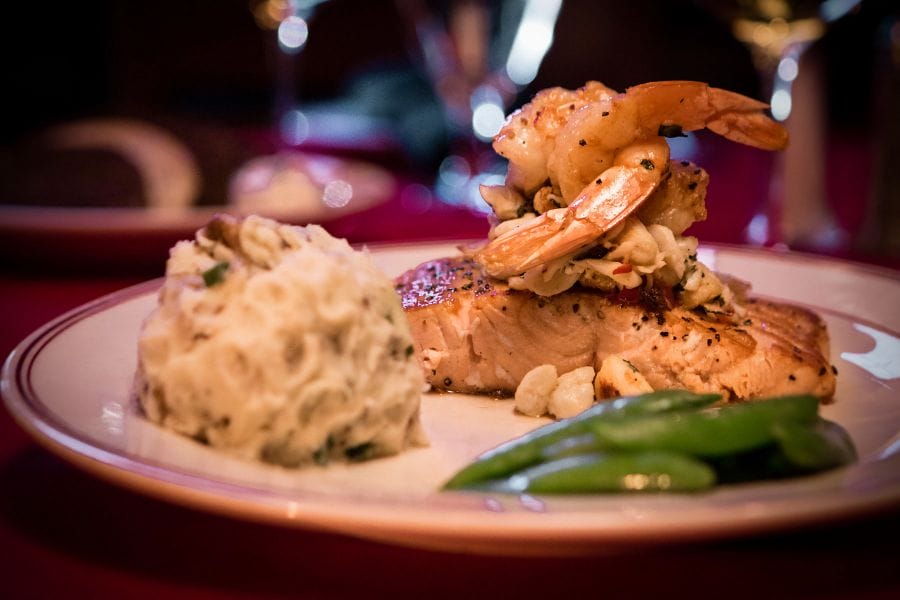 Looking for an upscale evening in Lubbock?
The Double Nickel Steakhouse serves up the most delicious menu of hand-selected steaks and fresh seafood to eager diners.
The iconic red tablecloths and atmospheric surroundings make this a memorable night out with a date, or come here to celebrate everything from birthdays to graduations.
Choose from traditional sides such as potatoes, creamed corn, or sugar snap peas, and take your time to browse the wine and martini list for the perfect pairing.
17. Tom and Bingo's BBQ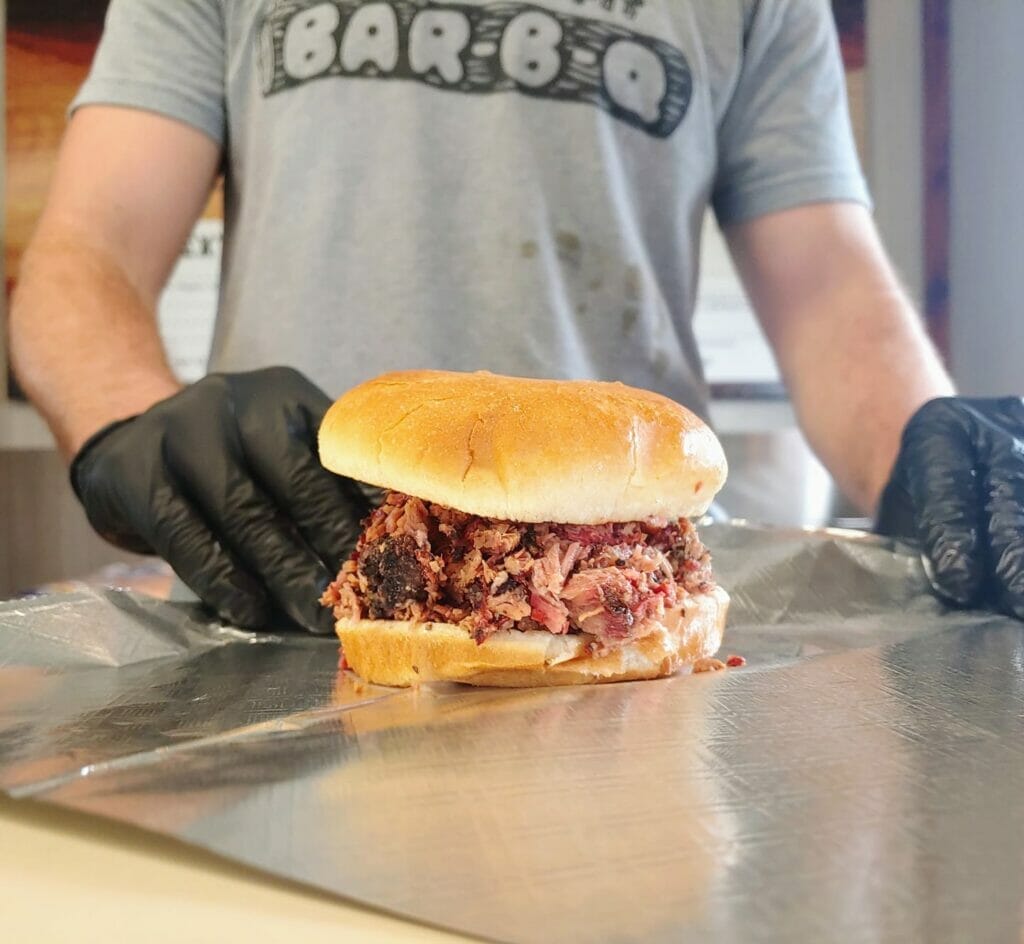 Want a BBQ dinner by the best?
Tom and Bingo's BBQ is some of the best barbecue in West Texas and beyond, and it's no surprise that they've been in the area since 1952.
Come for the delicious brisket sandwiches, stay for the banana pudding, and spend time catching up with friends and enjoying classics like the pork spare ribs and their famous burgers.
They're not just a restaurant, but a local institution and an absolute must-visit.
18. The Crafthouse Gastropub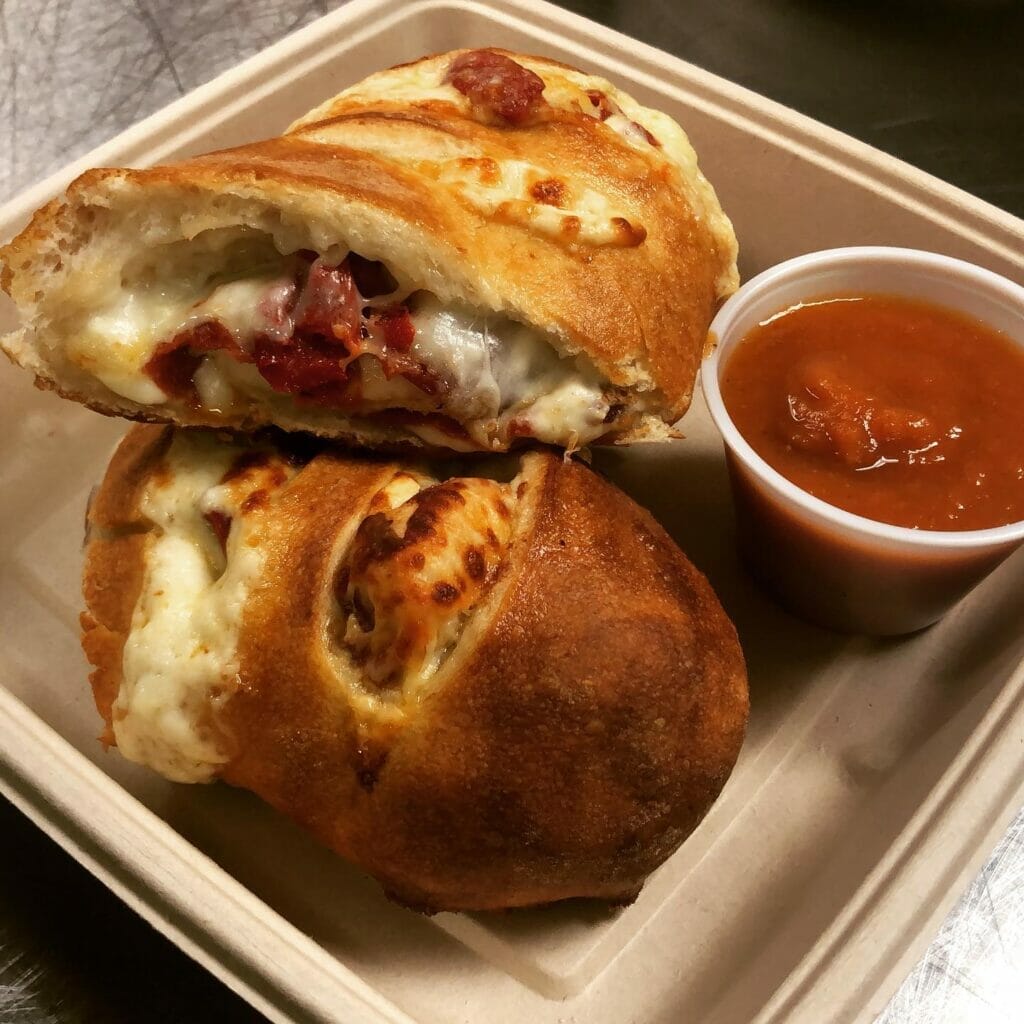 If you're after fresh ingredients, locally sourced food and everything homemade, the Crafthouse Gastropub should be first on your list of the best dinners in Lubbock.
Here, you'll find the brilliant pairing of food and drinks to make for not just a dinner, but an experience.
Try the crafthouse stromboli with their homemade marinara sauce, or order your kids the cheeseburger macaroni and cheese for something they'll love to finish.
19. Jazz A Louisiana Kitchen Lubbock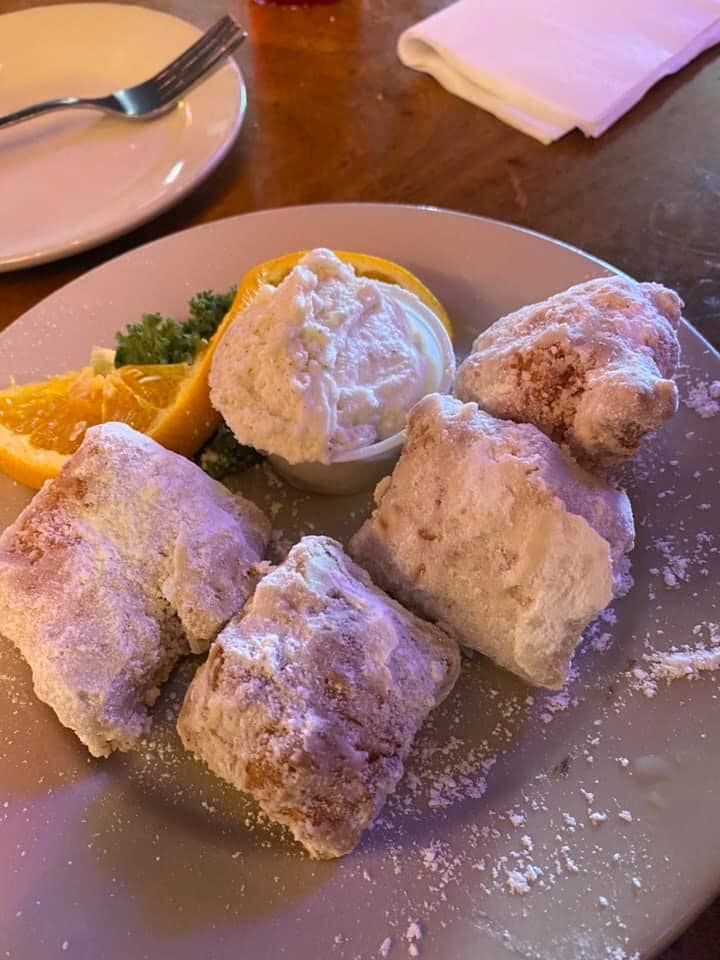 Cajun and creole food is the name of the game at this popular Lubbock restaurant.
Bring your family and friends to try the blackened shrimp fettuccine, BBQ chicken, or blackened fish.
The dark wood floors give a welcoming and relaxing vibe, and there is plenty on the menu even if you're not a fan of the spice that comes along with cajun food.
The cocktails are also a great way to end your night in Lubbock for those over 21, with everything from hurricanes to seabreezes.
Get the All-American Travel Secrets!
Don't miss out on America's hidden gems!