Lubbock, Texas.
A diverse city in Northwest Texas with a rich history and a future that runs on innovation, agriculture and a sense of warm community.
This is the home to Texas Tech, and the Raiders have become not only the mascot of the university, but definitely on game day, the whole city.
Legendary Buddy Holly traced his roots to Lubbock, and the cultural district and music scene is not just surviving, but thriving.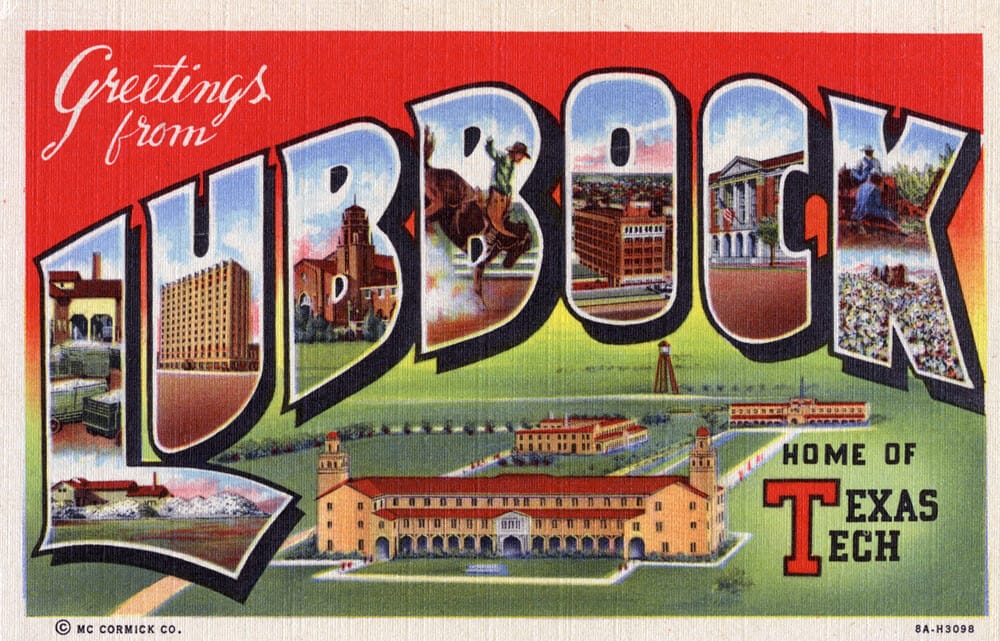 It's known as the "Hub City," and it's a place where getting to know your neighbor is still valued, where you can run into people you know at the bar while still meeting new friends, and a place that celebrates the history of cowboys, the plains, and what it means to be Texan.
The winters are cold, the roads are as flat as the eye can see, and the red brick of many buildings are lit up in the summer sun.
Whether you're coming to Lubbock on work, business, or visiting family and friends who live there, this guide to the best things to do in Lubbock, Texas will help you plan your itinerary and not miss out on the best things to do in this All-American city.
Okay, everyone grab your Texas Tech shirt and let's get going.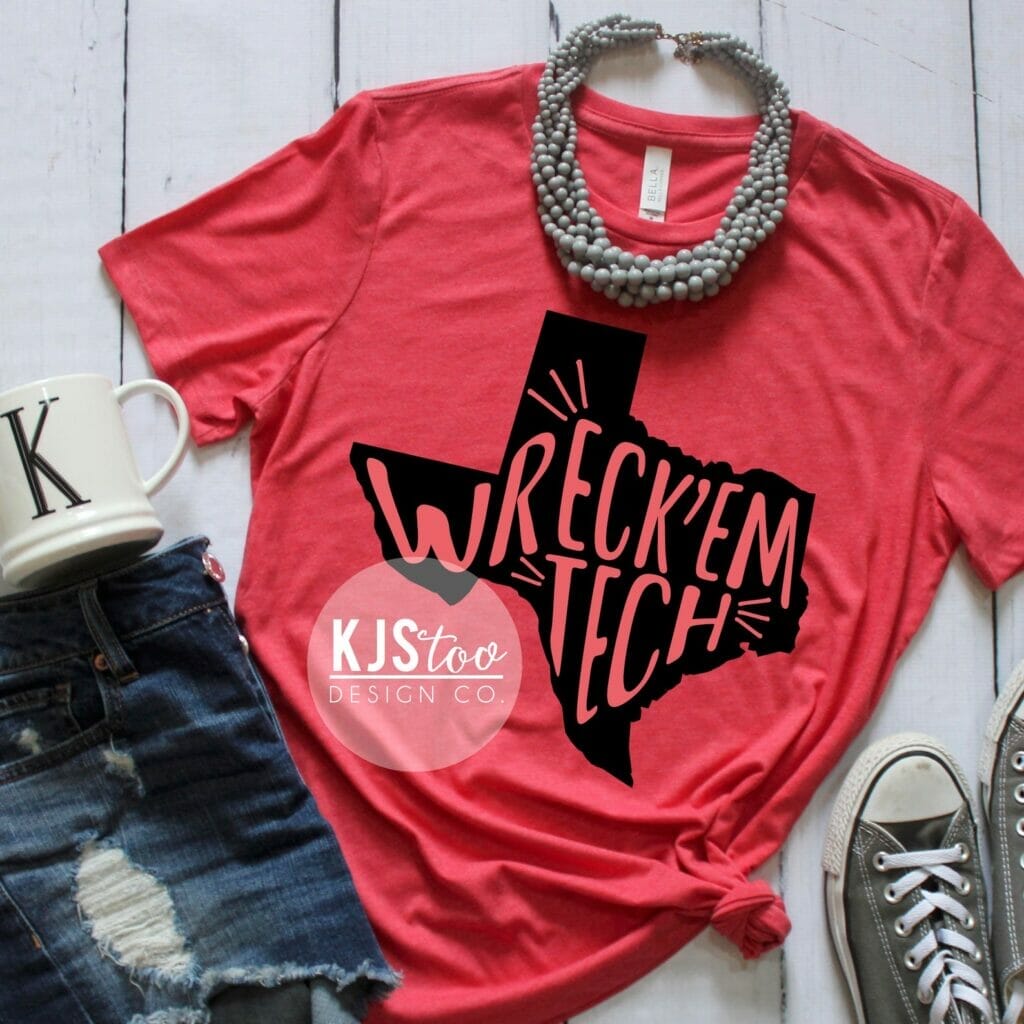 Best Time to Visit Lubbock
Lubbock has long, hot summers and short, but cold winters.
You'll find that it's busier when Texas Tech is in session, and quieter over Christmas break or in the summer when the thousands of students aren't in town.
I love April, May and September and October for visiting Lubbock, as you'll get comfortable weather (in the 70s and 80s), as well as not being full rainy season which is in the summer months.
This means plenty of outdoor events and things to do.
How to Get to Lubbock
Lubbock has its own airport, Lubbock Preston Smith International Airport.
With flights to nearby Dallas, Phoenix, Las Vegas, Houston, and a few others, you can absolutely get a flight into Lubbock, which is the easiest way to arrive.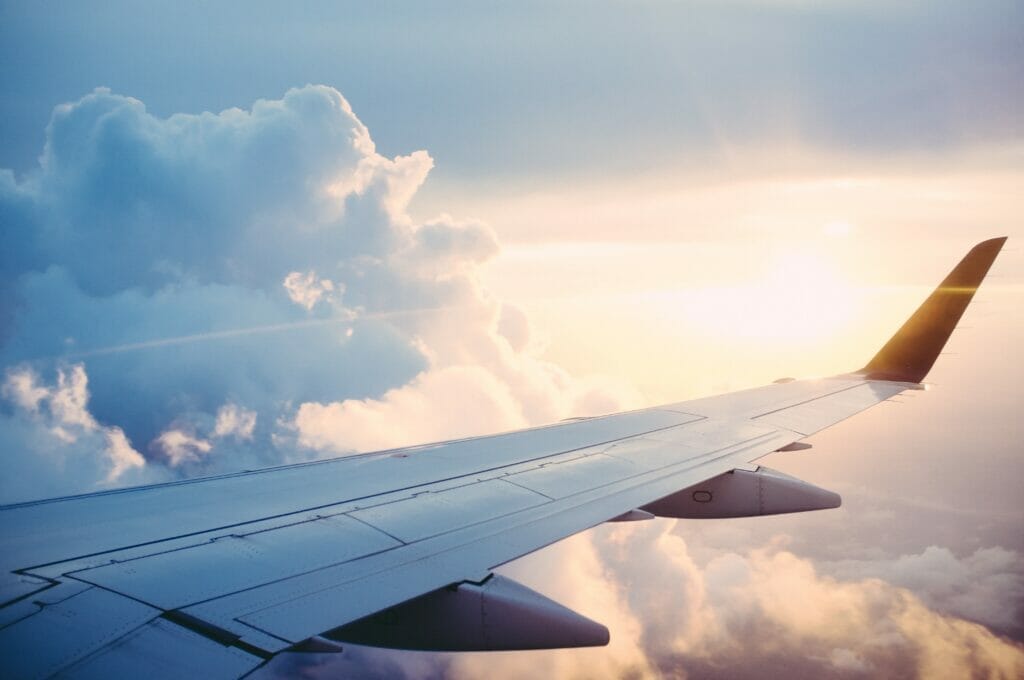 The most popular way to get around is to rent a car (we use Discover Cars to find the best prices), or you can take a taxi into Lubbock from the airport (but Lubbock, like all of Texas, is very much a car-friendly place where you'll have the best time if you have your own wheels).
You can also fly into surrounding airports like Dallas or Oklahoma City and drive into Lubbock.
What to Pack for Your Trip to Lubbock
When it comes to packing, it depends on the season you're visiting Lubbock.
However, a basic guide is to ensure you have a sturdy travel backpack like this one to hold your belongings each day, a reusable water bottle to keep you hydrated in the summer heat, and of course some walking shoes like these that will keep the blisters away as you explore.
If you're coming in the winter, temperatures can fall quite significantly, so don't forget your cutest hat, balaclava, and a warm coat to make sure you can still enjoy yourselves.
Looking for things to do with kids in Lubbock?
This travel game for the car is absolutely perfect for keeping them entertained, and I love these little Trunki suitcases for children's travel.
Where to Stay in Lubbock
There are a few considerations when it comes to booking somewhere to stay in Lubbock, including budget and what part of the city you want to be in.
Here are a few suggestions of where to stay in Lubbock with your family or significant other, broken down by budget.
Budget: Splashing Out ($150+ per night)
This is one of the best hotels in Lubbock with gorgeous rooms, outstanding amenities (including outdoor dining), and a friendly staff that will make you feel at home instantly.
It's perfect for long or short stays, but the kitchens in the rooms means it's a great choice if you do need to stay more than a few nights.
PS – the beds are amazing.
Budget: Mid-Range ($100 – $150 per night)
Known for being pet-friendly, in a great location downtown, and having beautiful rooms, Courtyard by Marriott in Downtown Lubbock is the place to go for a mid-range, but safe, clean, and well-maintained hotel.
Rooms include flat screen televisions, microwaves, and refrigerators so you can stock up on some snacks, and the swimming pool and fitness center make it easy to make yourself feel at home here, whether you're visiting for a college tour or some fun in Lubbock.
Budget: Uh…on one! ($100 or less per night)
Want somewhere clean, easy to book at, and safe to stay in that's not going to break your budget?
The Fairfield Inn & Suites are just about a 10 minute drive from central Lubbock and people love it for the free Wifi, the modern furnishings and the swimming pool!
Museums and Historic Attractions in Lubbock
Lubbock, the home of the famous Buddy Holly and a hugely important agricultural history, has quite a few museums and historic attractions for you to check out on your visit.
1. Buddy Holly Center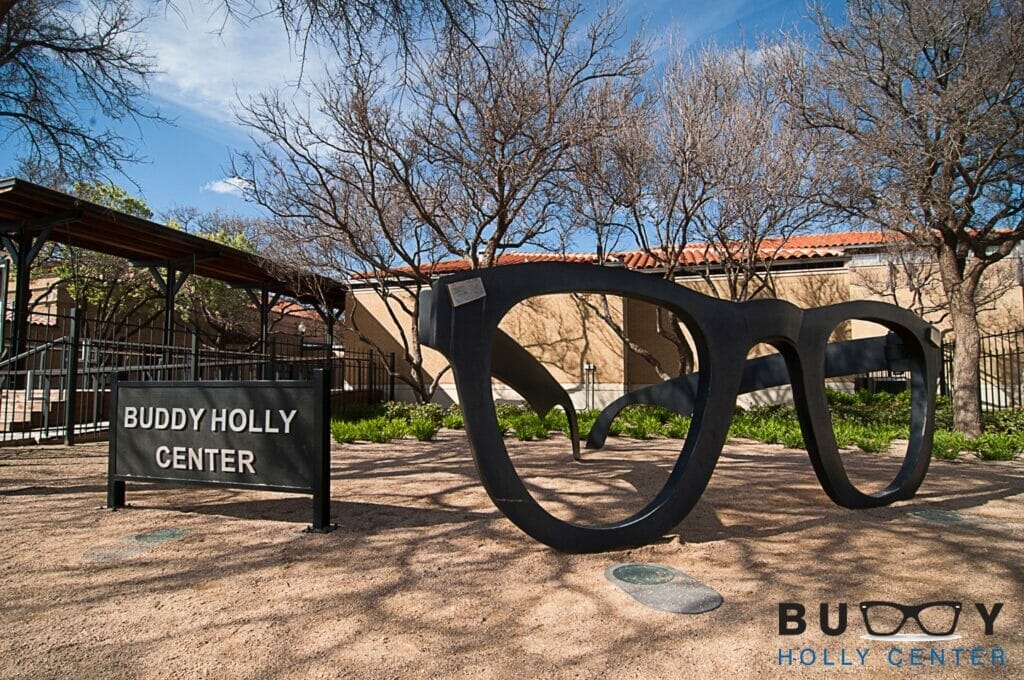 The most famous attraction in Lubbock, the Buddy Holly Center celebrates Buddy Holly and the history of music of Lubbock and West Texas.
The Buddy Holly Center, as it is open today, was opened in 1999 with a collection of Buddy Holly artifacts.
Not only will you find artifacts from his childhood and professional career, but you'll also find the Texas Musician Hall of Fame, the Lubbock Fine Arts Gallery, and other visual arts galleries that have traveling exhibits.
Outside, you'll find the Buddy Holly sculpture, as well as the sculpture of his distinctive glasses that you can take pictures with.
Lubbock is rightly proud of Buddy Holly and what he did for the city and for the music scene, and any and all music lovers will be huge fans of these galleries.
2. American Windmill Museum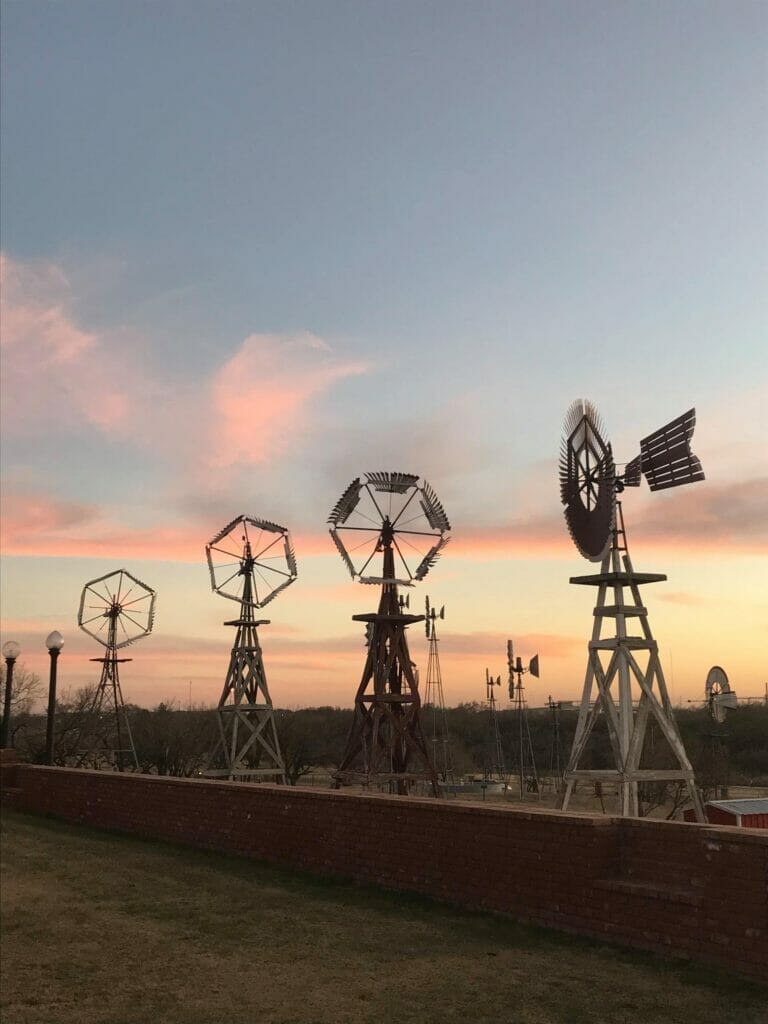 Yes, an entire museum dedicated to Windmills, and one of the best things to do in Lubbock!
Not only is there an entire indoor section dedicated to smaller windmills and windmill artifacts, but you've got a beautiful outdoor part of the museum as well where you can see windmills in action.
There are over 160 American windmills on display with plenty of history on American wind power.
3. Silent Wings Museum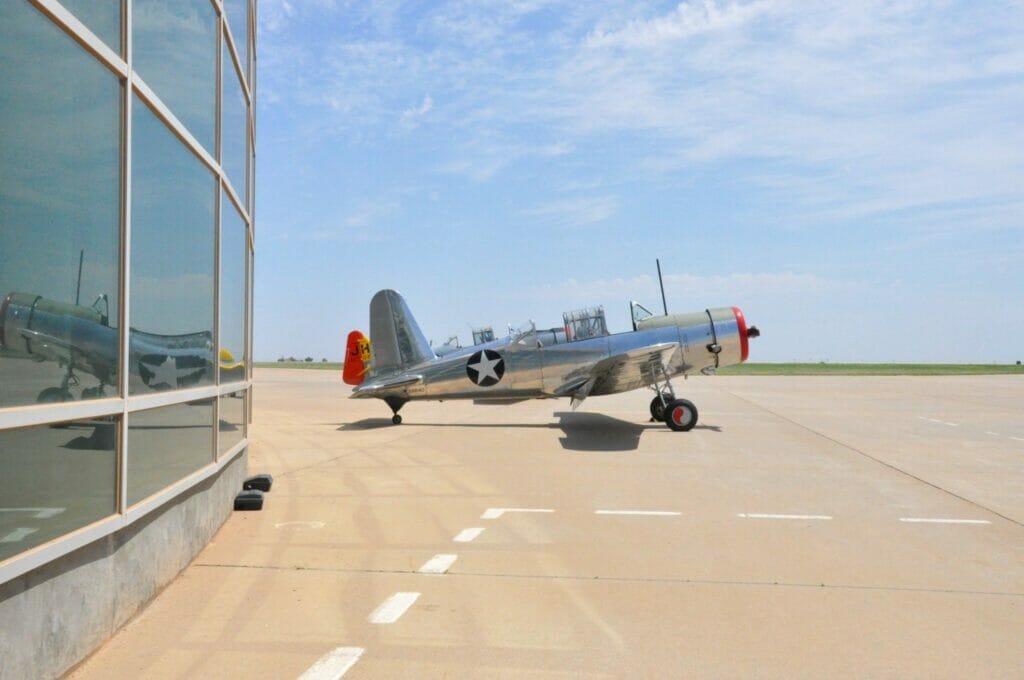 Dedicated to the history of gliders in World War II, I've included Silent Wings Museum as one of the best things to do in Lubbock because of the models of the gliders and other life-size military history replicas.
This museum, in the building that used to be the Lubbock airport, really focuses on sharing history that you can see in real life, not just a bunch of touch screens or boring plaques to read.
The kids will be in awe of the colorful gliders hanging from the ceiling, as well as some other forms of transportation in World War II on display.
Best Things to Do in Lubbock with Kids
Got the kids in tow when visiting Lubbock?
Here's what to do with kids in Lubbock and how to keep them occupied, from outdoor attractions to indoor ice cream shoppes and more.
4. Adventure Park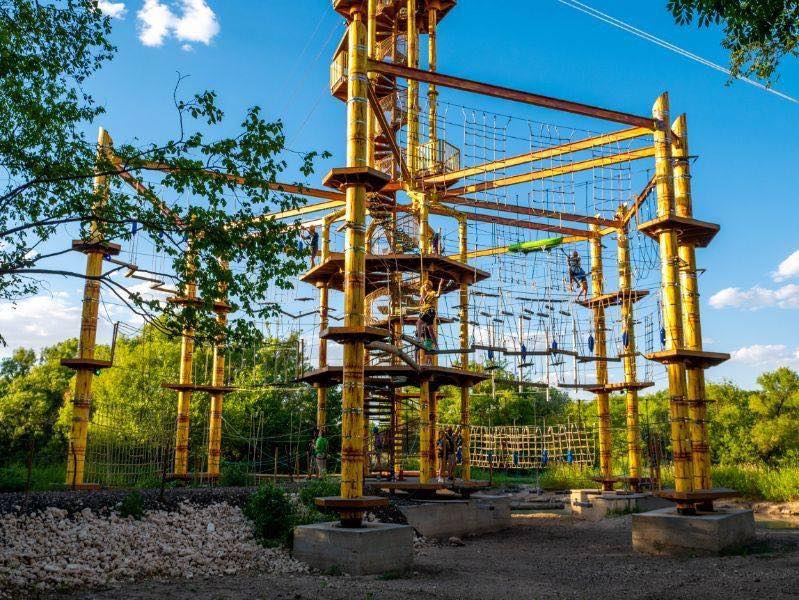 Adventure Park is a really popular place for kid's birthday parties in Lubbock, and for good reason.
Not only do they have classic activities like go-karts, laser tag and mini golf, but they've taken it up a notch with their outdoor activities as well, including a zipline and ropes course.
Let the kids burn off energy on the obstacle course or trying the rock climbing wall, and watch their faces light up when they see just how awesome the playground is.
If your kids prefer gaming to nature, there's also a great gameroom and virtual reality center.
5. Holly Hop Ice Cream Shoppe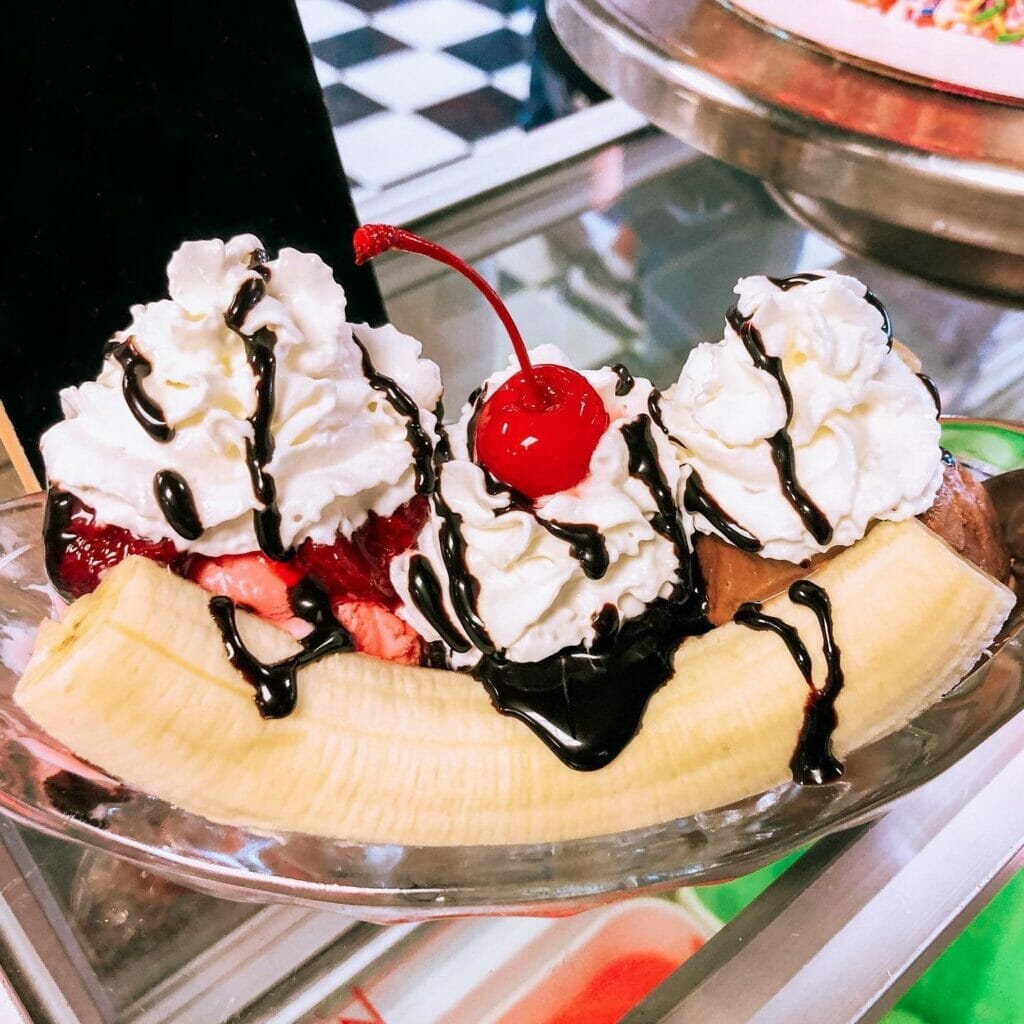 There's no better place to take the kids in Lubbock than the Holly Hop Ice Cream Shoppe.
This old-fashioned ice cream shoppe has the entire atmosphere nailed down, from the bright red and white striped booths to a jukebox to a colorful and friendly-family atmosphere.
They are beloved in the local community for the joy they spread in the form of ice cream, milkshakes, and more, and they offer a wide variety of flavors including vegan ice cream so you can cater for different dietary requirements.
And of course, you've got the classics like chocolate, vanilla, and waffle cones dipped in sprinkles (yes, please).
Whether you're celebrating a birthday or just want something to do with the kids on a hot day, this is your answer.
6. FiberMax Center for Discovery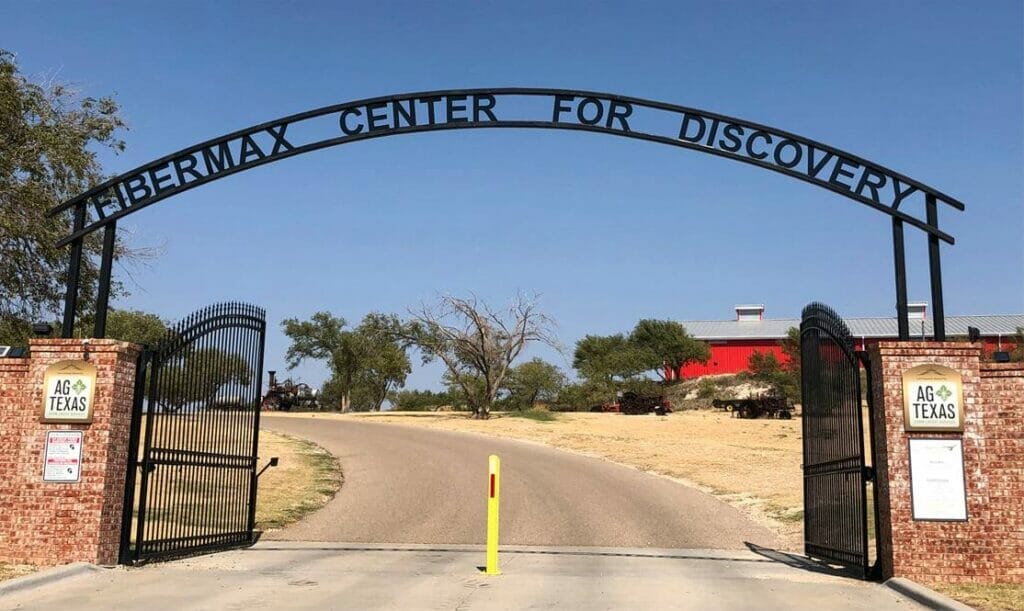 This hands-on and interactive museum is dedicated to preserving the history of agriculture and education future farmers and inspiring people to take an interest in the importance of American agriculture in their daily lives.
And, better yet for the kids, it's filled with tons of interactive exhibits, including a driving and harvesting simulation exhibit that is sure to fascinate even the teens.
You'll find tractors, farm equipment, and things you can climb on like a truck-themed play area with a slide for the kids.
What to Do in Lubbock for Free
You don't have to spend a single cent to check out these things to do in Lubbock for free!
From parks to museums to events, here's what to do in Lubbock with no money.
7. Prairie Dog Town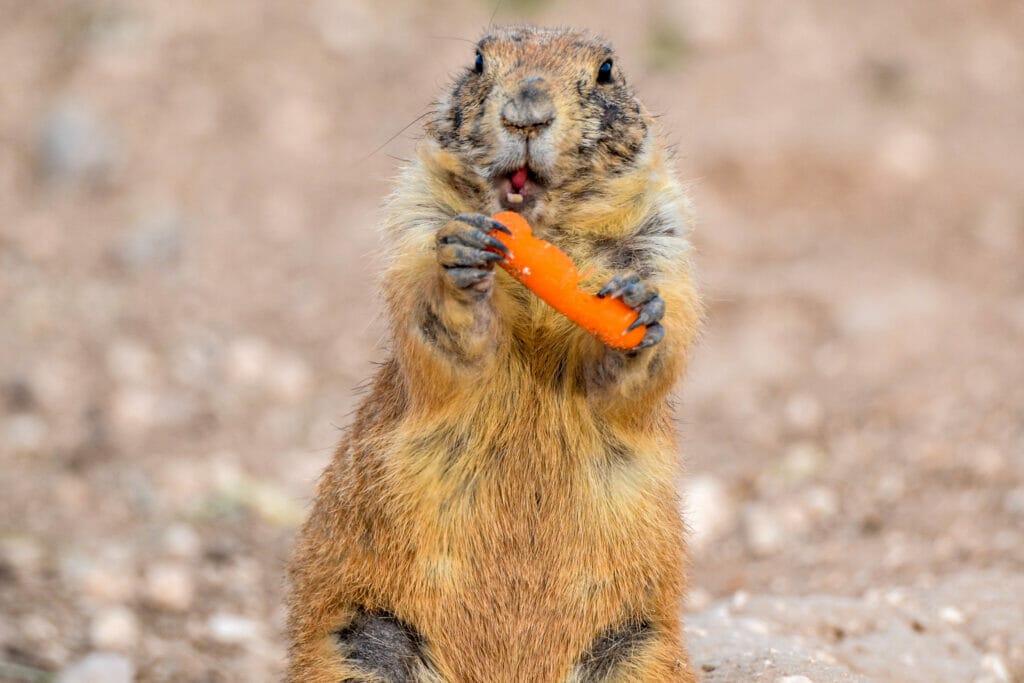 Have you ever seen a prairie dog?
Well, you're about to – and for free!
Prairie Dog Town is located in Mackenzie Park and is something free to do in Lubbock that not everyone knows about.
Here, you'll find a herd of prairie dogs who have been residents in Lubbock since the 1930s.
Watch them squabble over the lettuce and carrots people feed them, or sit back and spot them popping in and out of their tunnels.
This is a really fun thing to do in Lubbock for the kids, and no one can deny how cute these creatures are!
8. National Ranching Heritage Center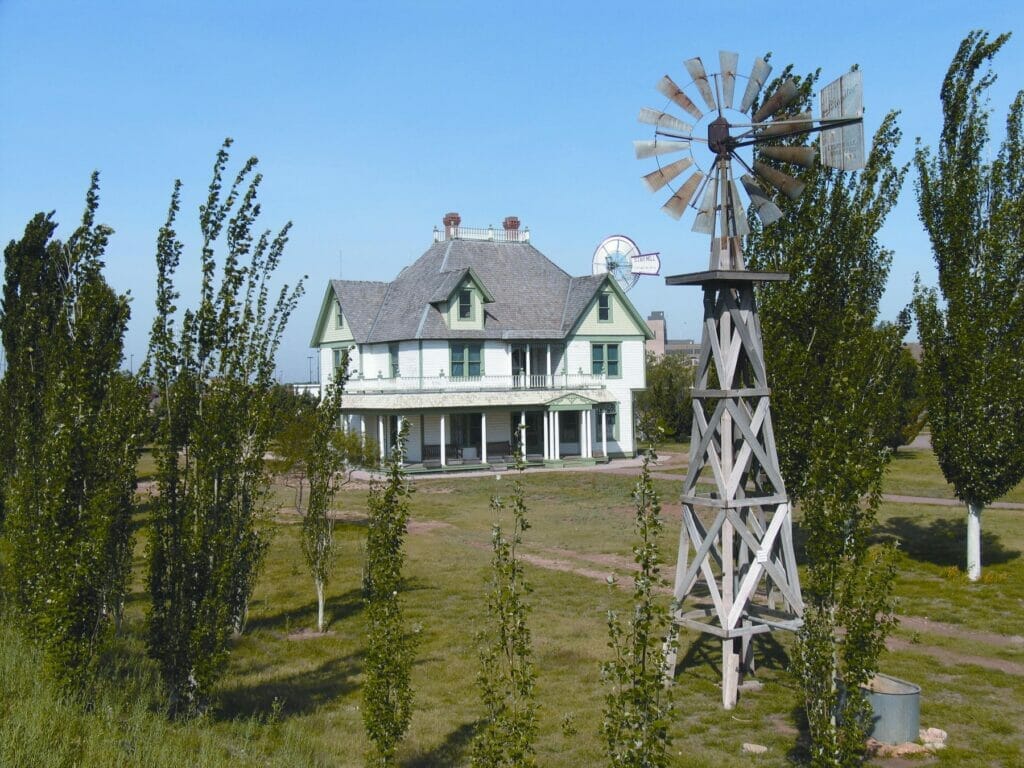 This free museum on the campus of Texas Tech celebrates the history of ranching in Lubbock and in the surrounding areas.
And this isn't your grandma's boring old museum.
This is a fascinating display of almost 50 authentic ranch buildings, which includes everything from windmills to barns.
There are 19 acres to explore and it takes no less than 45 minutes, sometimes up to 1 and a half hours depending on your speed, to see them all.
They do accept donations to help keep the structures maintained and the center operating, as this is the largest historic museum west of Williamsburg!
9. Museum of Texas Tech University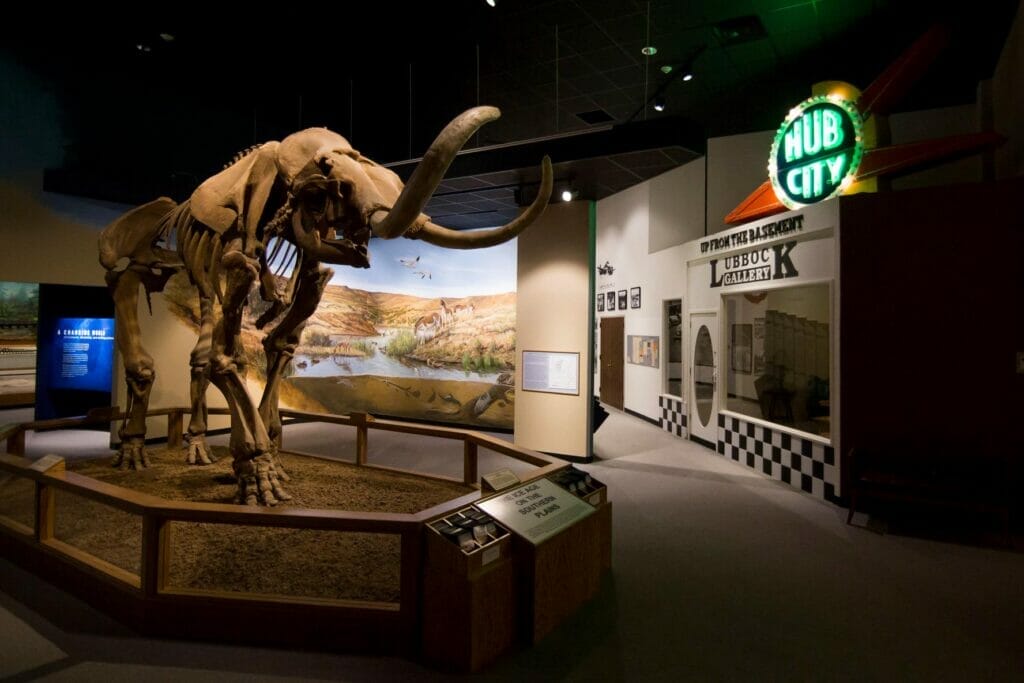 This free museum on the campus of Texas Tech has plenty of exhibits and artifacts to take in to help you understand the history of the area and what life would have been like on the Plains.
Check out the Diamond Gallery, where you'll see the collection of Western art, or explore the pottery by Native American tribes in the Gallery of Southwest Indian Art.
Natural history lovers will also love the dinosaur exhibit and the ice age exhibit that focuses on the area's ancient history, including mammoths, saber-toothed cats, and short-faced bears!
Things to Do in Lubbock at Night
When the sun goes down, Lubbock doesn't close.
It's very much open for you to explore the nightlife, including bars, restaurants, and cultural events.
Check out the best things to do in Lubbock at night!
10. Caprock Cafe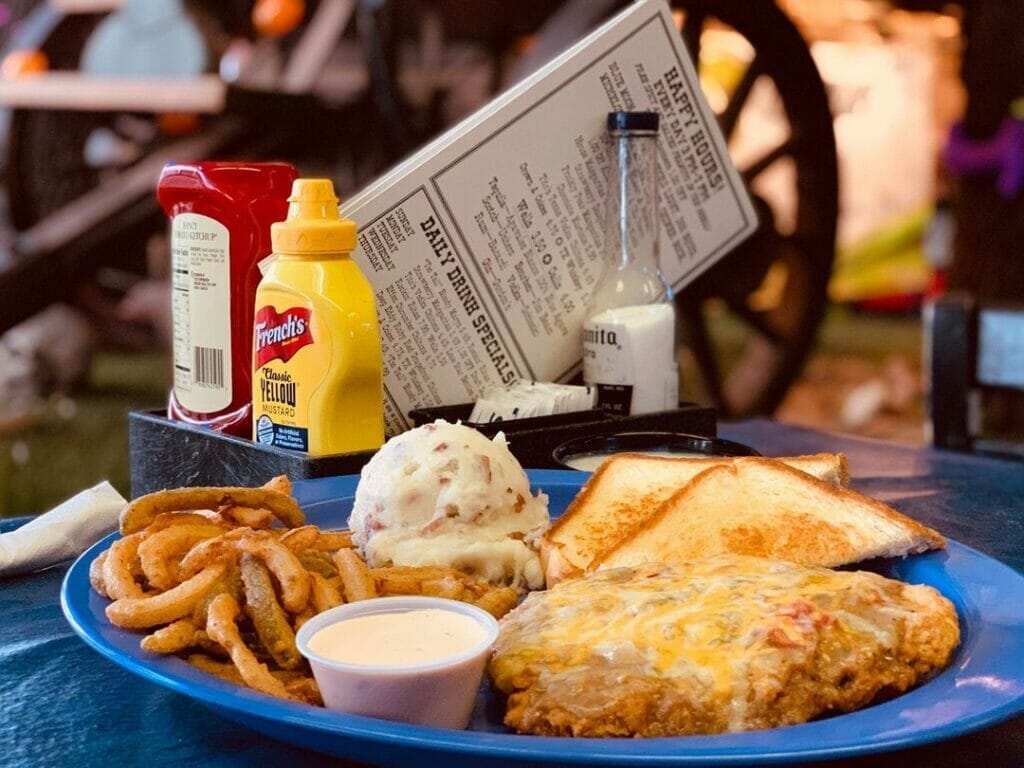 Voted the "best place to have a beer" in Lubbock, Caprock Cafe is the bar to head to when you want the best burgers, a great beer selection, and great music.
Here, it's all about being friends and family to each other in Lubbock and celebrating Lubbock culture and history through the decor, menu, and friendliness of the staff.
The original location is on 34th Street, not far from Texas Tech, and anyone who likes, well…fun, should put this sports grill on their list for a night out in Lubbock.
11. Joyland Amusement Park
During the warmer months, Joyland Amusement Park is a must-do with the kids.
They're open seasonally, and offer a family-friendly place to play carnival games, ride rides, and experience the fun of a classic amusement park atmosphere.
With everything from tiny rollercoasters for the littles to try their first to more intense rollercoasters and a giant Drop Tower for the older ones, everyone will find something to love.
There are also whole-family rides like the Skyride, taking you up in the air and giving you a unique vantage point of the park.
Come for the family-fun, enjoy some classic carnival food, and enjoy time with your kids.
12. Board and Brush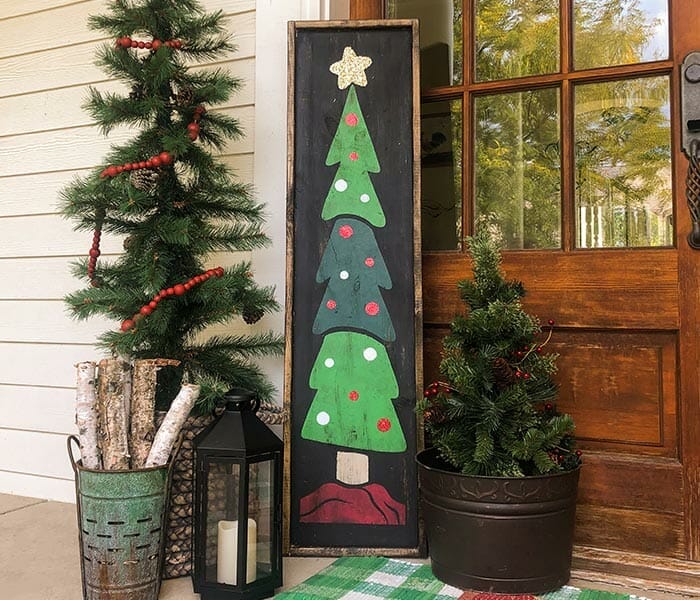 Board and Brush is one of the best things to do in Lubbock at night for couples who want to get crafty!
Here, you get to choose your own woodworking project (signs for your front porch are incredibly popular), and get expert instruction on how to decorate and create a colorful final product.
You can book yourself onto a public workshop to meet other people, or you can get a group together for an epic double (triple, quadruple) date night and book a private workshop.
Things to Do in Lubbock for Couples
Looking for a Lubbock date night?
Here's what to do in Lubbock as a couple!
13. Jazz A Louisiana Kitchen Lubbock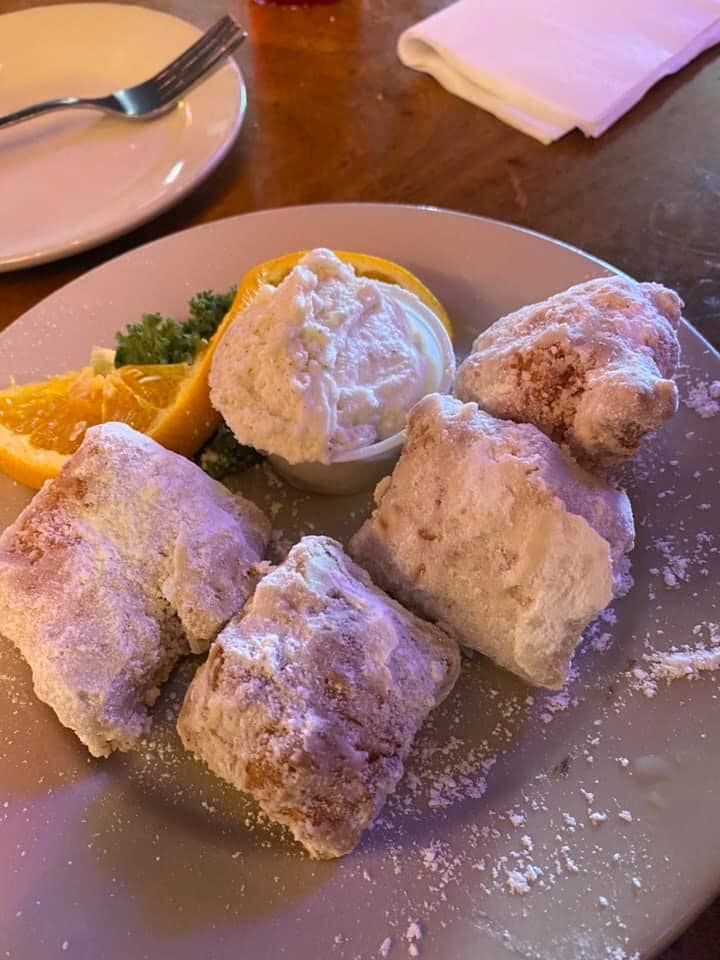 Cajun and creole food is the name of the game at this popular Lubbock restaurant.
Bring your family and friends to try the blackened shrimp fettuccine, BBQ chicken, or blackened fish.
The dark wood floors give a welcoming and relaxing vibe, and there is plenty on the menu even if you're not a fan of the spice that comes along with cajun food.
The cocktails are also a great way to end your night in Lubbock, with everything from hurricanes to seabreezes.
14. The Brewery LBK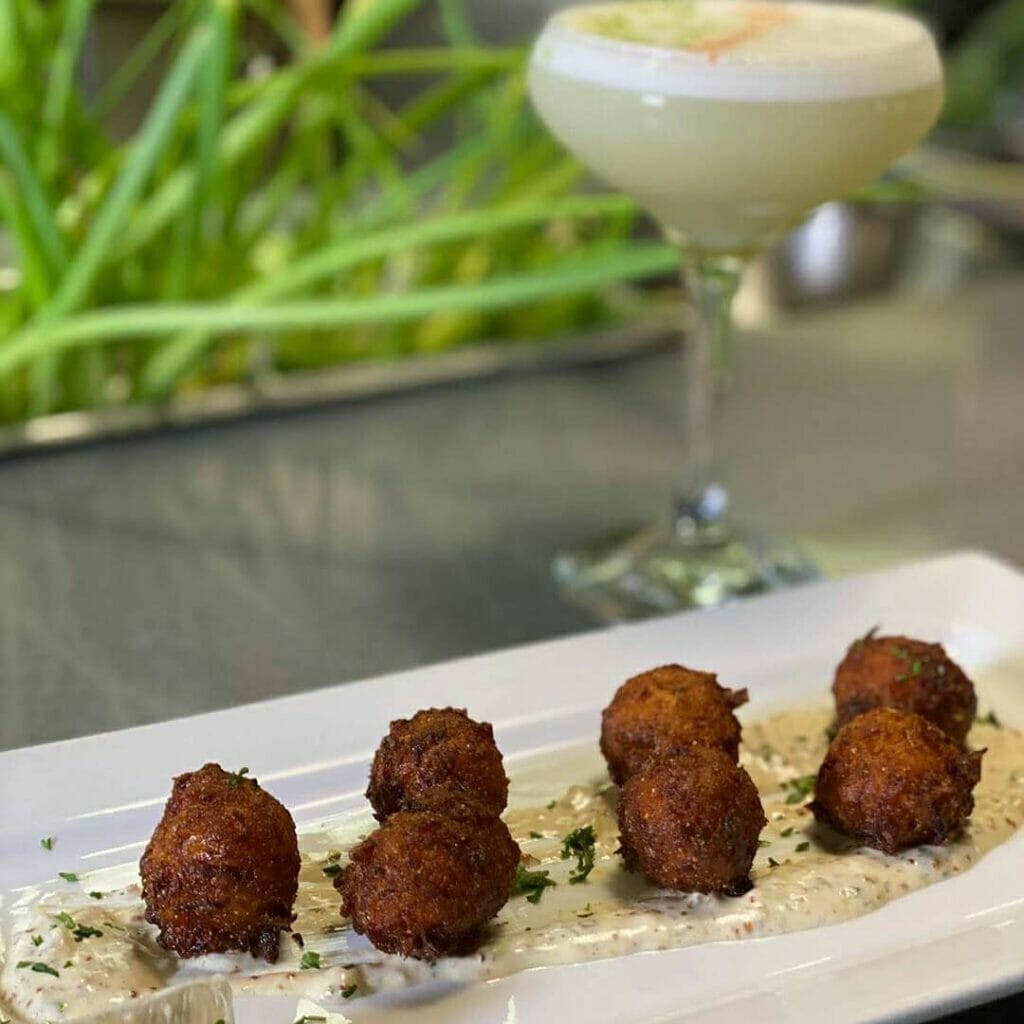 This brewpub in downtown Lubbock is the perfect place to stop when you want a combination of delicious food and drinks on tap.
Try the sliders or iconic prairie dogs with a hard lemonade or one of their small batch brews.
The craft brews are made with passion and quality ingredients at the forefront, and they even won an award in 2020 for being one of the top brewpubs in the entire country.
A wrap around patio means you can enjoy the weather when it's good, as well as keep your pup with you as you enjoy your evening.
15. Laugh Hub City – Lubbock Comedy
Laugh Hub City holds regular stand-up comedy nights at the Tavern and has built a community in Lubbock around the comedy scene and stand-up.
You can find more information and their Facebook page here.
Outdoor Things to Do in Lubbock
Lubbock has some amazing weather for most of the year, and there are plenty of outdoor spaces to enjoy it.
Here's what to do in Lubbock that's outdoors, including Lubbock's best parks.
16. McAlister Park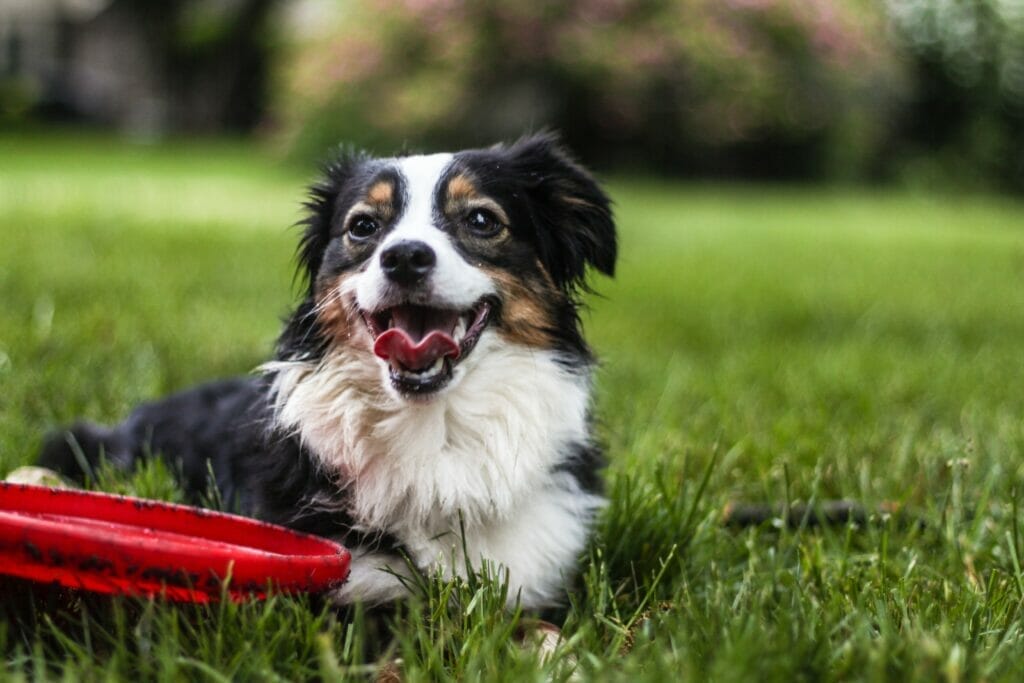 The most important free thing to do in Lubbock for kids is found in McAlister Park – and that's the playground called Legacy Park Village.
This is a traditional wooden playground, offering a really enchanting atmosphere that differs from the modern plastic climbing structures.
Kids can spend hours here playing with friends while parents can enjoy a picnic and good weather.
There are also plans to add splash pads, a dog park, and food options to the park in coming years, so don't miss McAlister Park on your visit to Lubbock to support the growth of this Lubbock gem.
17. Lubbock Water Rampage
Lubbock's local water park, Lubbock Water Rampage is a fantastic thing to do in Lubbock in the summer when the Texas sun is out and you just want to cool off.
With everything from a wave pool (with movie nights!) to impressive slides to play areas including a Pirate ship, the kids will be kept busy splashing around all afternoon.
There's also a baby area if you have tiny ones, as well as a lazy river for more relaxed enjoyment.
And, for the adults, a drinks stand selling adult beverages to treat yourself!
18. Mae Simmons Park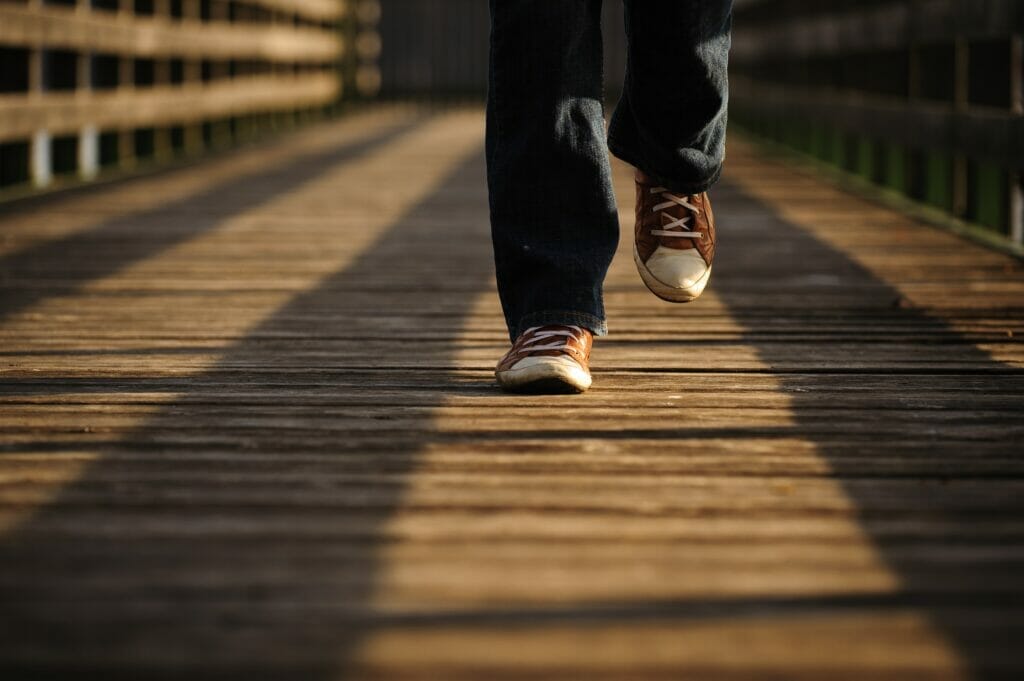 If you're an outdoorsy couple, Mae Simmons Park is a great place to explore and one of the best parks in Lubbock.
Get some fresh air in this "wild" feeling park, a chance to explore natural Lubbock without an overly manicured feel.
Go on a romantic hike of the Mae Simmons Outer Loop hiking trail that starts in Mae Simmons Park, as along the way you'll find some gorgeous views of Lubbock (proposal spot, anyone?).
If you're disc golfers, you can challenge each other to a duel on the disc golf course that takes you through river beds, woods, and more.
Or, bring a picnic and spend some time walking around and sitting by the lake as you talk and enjoy the Texas sun.
19. Lubbock Memorial Arboretum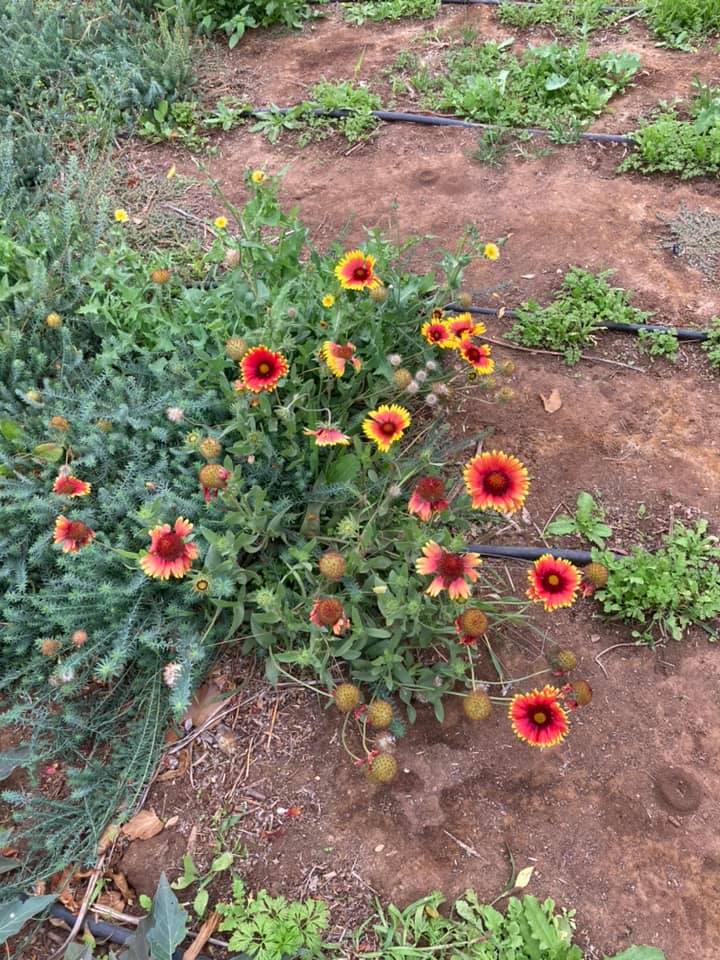 Whether you want to stroll hand in hand through nature or stop and smell the roses (literally), Lubbock Memorial Arboretum is a great place for a romantic day out in Lubbock.
Here, you'll find plants, trees, vines, flowers, and a variety of butterflies and other wildlife that help make the other one mile trail a sight to behold.
There are over 90 acres to explore, and it's all within the heart of Lubbock at K.N. Clapp Park.
Stop at the Heritage Rose Garden to see the roses in bloom, or check out the Sensory Garden where you're encouraged to use all of your senses to explore the beauty of nature and the plants found here.
The Lubbock Memorial Arboretum is a great place for peace, quiet, and bonding in Lubbock as you get to enjoy the natural world without distractions.
What to Do in Lubbock in the Winter
During Christmas in Lubbock, the whole city lights up with festive fun and cheer.
Here's what to do in Lubbock in the winter if you find yourself visiting in December.
20. Texas Tech Carol of the Lights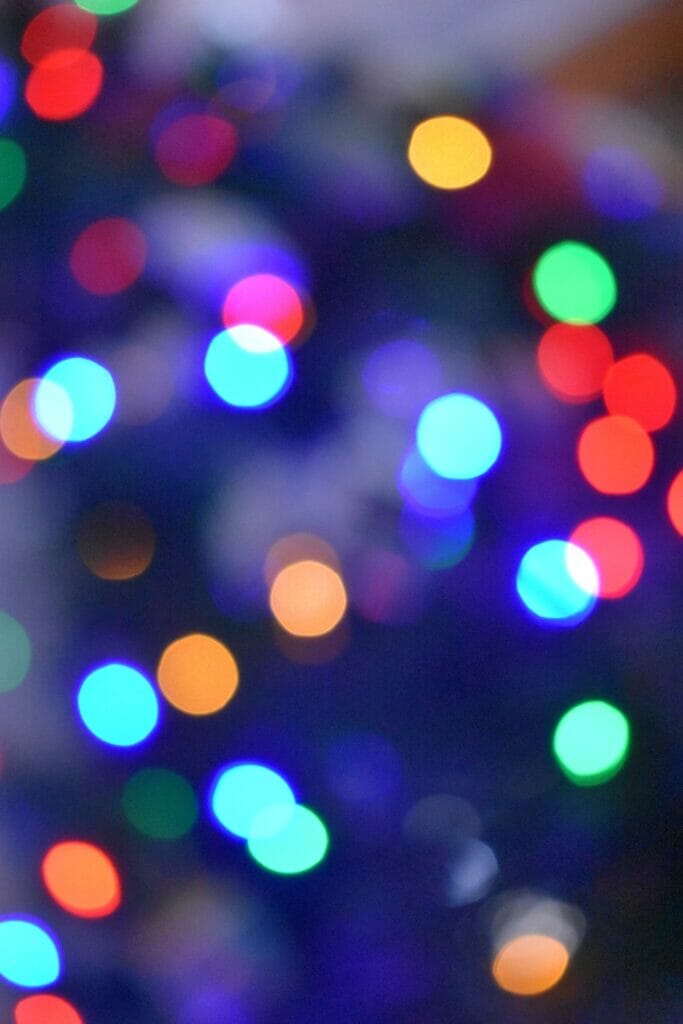 Usually an in-person event, the Texas Tech Carol of the Lights is one of the best things to do in Lubbock for Christmas with its festive atmosphere, beautiful carols, and twinkling lights that pierce the Texas night sky with their color.
In 2020, the in-person event is cancelled, but that doesn't mean it's all over!
The virtual Texas Tech Carol of the Lights will take place on Tuesday, December 1st at 6:30pm for anyone to watch, and you can see both new features and a compilation of year's past.
In addition, you can drive by to see the lights anytime from December 1st 2020 to January 3rd, 2021.
21. Miracles Christmas Parade
Traditionally one of the biggest and most festive parades in West Texas, the Miracles Christmas Parade features everything from dance groups to community clubs to marching bands and is a great way to get the whole family out.
This parade will not be taking place in 2020, but the organizers look forward to bringing it back for 2021.
Day Trips from Lubbock
Where can you go on a day trip from Lubbock?
Some major cities, like Oklahoma City or Dallas are 4-5 hours away, so more of a weekend trip, but you can still see the following cities.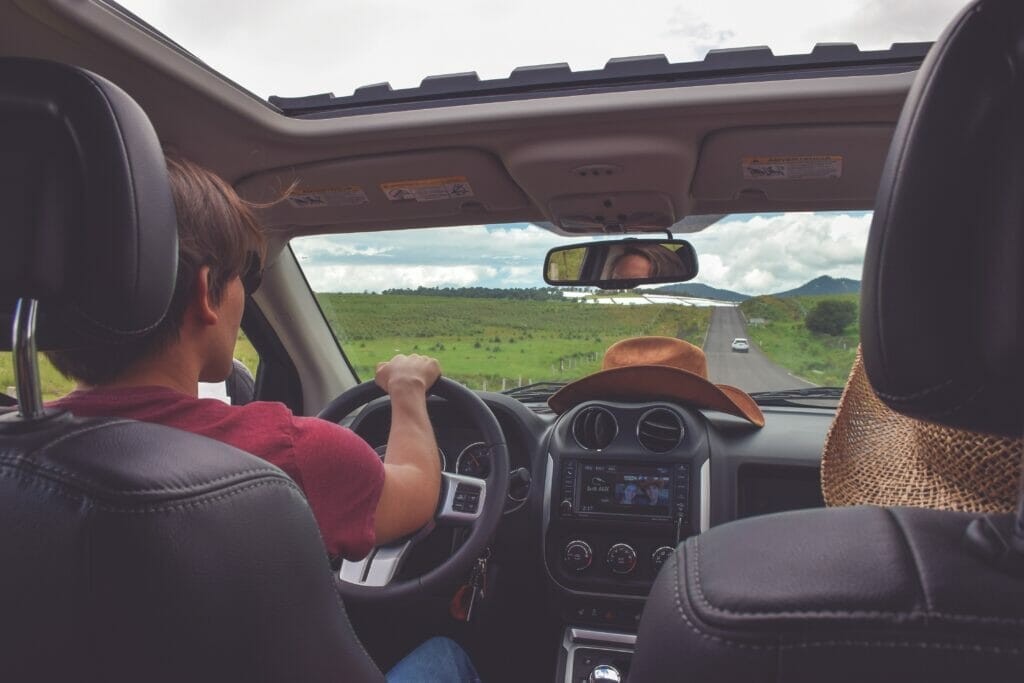 Amarillo
With attractions like the Cadillac Ranch and plenty of art deco to be found, Amarillo is great for a day trip whether you want to explore Palo Duro Canyon State Park or just want to grab a bite to eat in the Sixth Street Historic District.
Midland, Texas
Midland is a hub for oil production, and you can visit Boom Town, a replica 1930s oil town, as well as visit the George W. Bush Childhood Home.
Roswell, New Mexico
If you haven't heard of Roswell, you must be living under a rock, because this New Mexico city famous for "Area 51" and its connection to extraterrestrials is definitely a kitschy place to visit to do some alien searching.
Get the All-American Travel Secrets!
Don't miss out on America's hidden gems!