If you're planning to visit the Phoenix area next time you come through the southwest, why not take a quick trip over to nearby Gilbert, Arizona?
Located in Maricopa County, Gilbert has been incorporated as a town since 1920 and was previously known as the "hay shipping capital of the world" and has roots in the railway industry.
Nowadays it is understandably not nearly as agriculturally or as railway focused, but still has a wealth of history to explore, in addition to numerous parks, nightlife, and art exhibits.
This southeastern suburb has plenty to see and do for a short daytrip outside of Phoenix but could easily become a weekend in and of itself.
Read on to find out about some of the best things to do in Gilbert, Arizona!
What to Bring to Gilbert
If you're not used to the Arizona heat, here are just a few suggestions on what to make sure you have with you, almost year-round.
Getting around Gilbert
Don't forget that it's much easier to see Gilbert by car so you can get around on your own.
Rental cars are perfect if you're flying into the state.
We recommend using Discover Cars price comparison to find the cheapest deals.
Hey! Want more local-approved Arizona guides? Check these out!
1. The Farm at Agritopia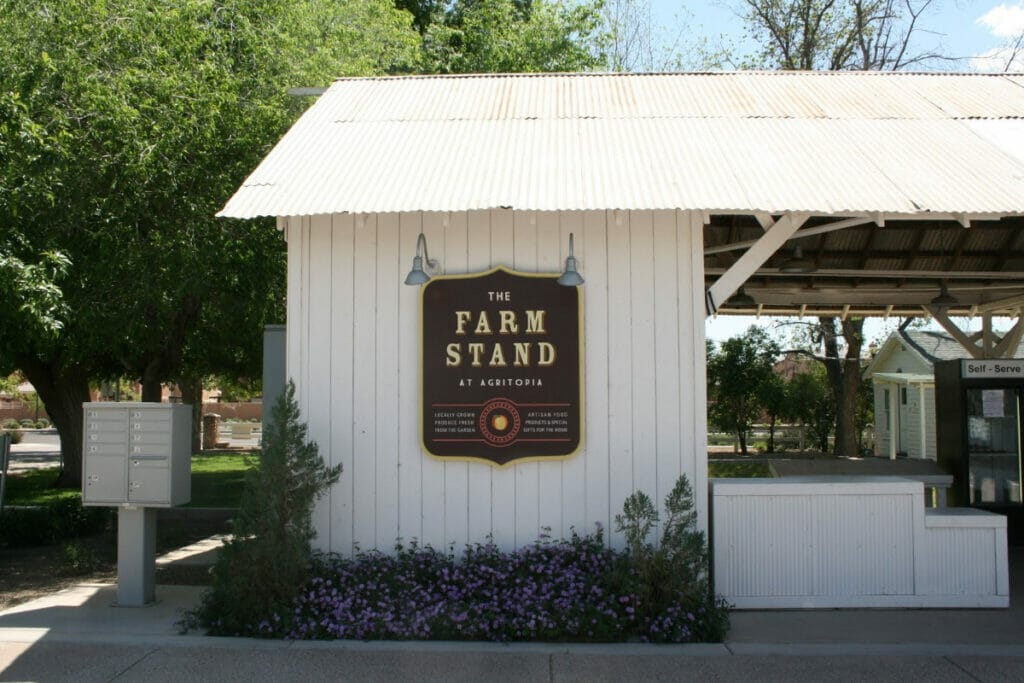 Agritopia is one of the most unique things to see in Gilbert – it is a farming community within the town of Gilbert, seamlessly merging urban and rural.
The Farm at Agritopia gives you the sense that you're out on a country farm in the middle of nowhere, while still being minutes from the rest of Gilbert and the Phoenix metro area.
A farm store is open daily for fresh product and local goods, and there are season u-pick events and classes focusing on the in-season produce.
Tours of the farm are offered the second Wednesday of the month, as is a Farm Night farmer's market set on the farm's pathways.
Farm-to-table restaurants and a community garden round out Agritopia and make it an ideal stop for your day in Gilbert.
2. Heritage District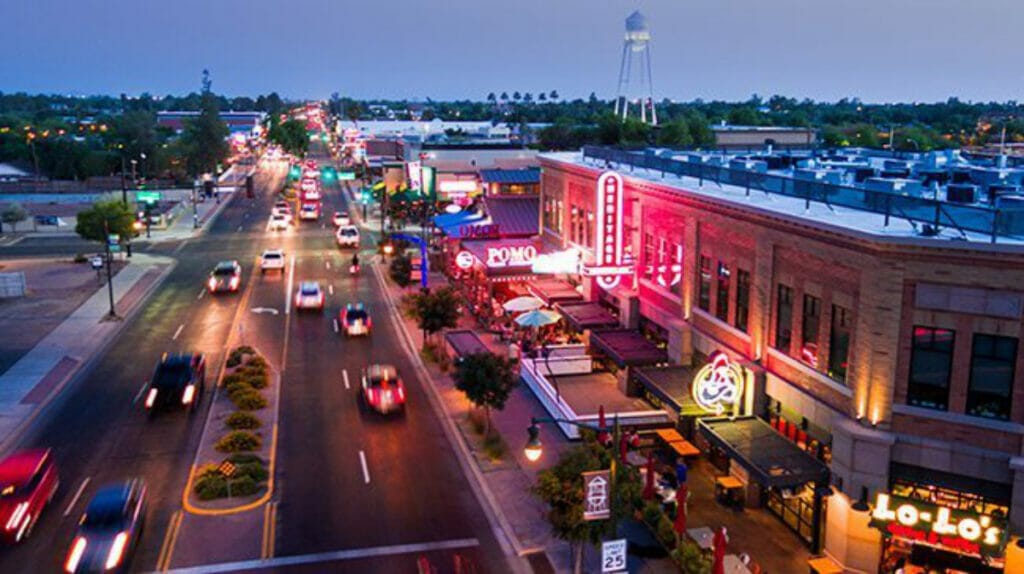 The Heritage District is what residents call downtown Gilbert.
Stop by one of the weekend markets for fresh produce or regionally made artisan gifts and crafts or grab a bite to eat at one of the many restaurants, most of which source their ingredients locally, and are pet-friendly if you've brought your furry friend along.
If you're looking to catch a Broadway show or other event, Hale Centre Theatre is your place for great entertainment and nightlife.
Easily accessible by car, bike, or foot, no trip to Gilbert is complete without at least one night out in the Heritage District.
3. Freestone Park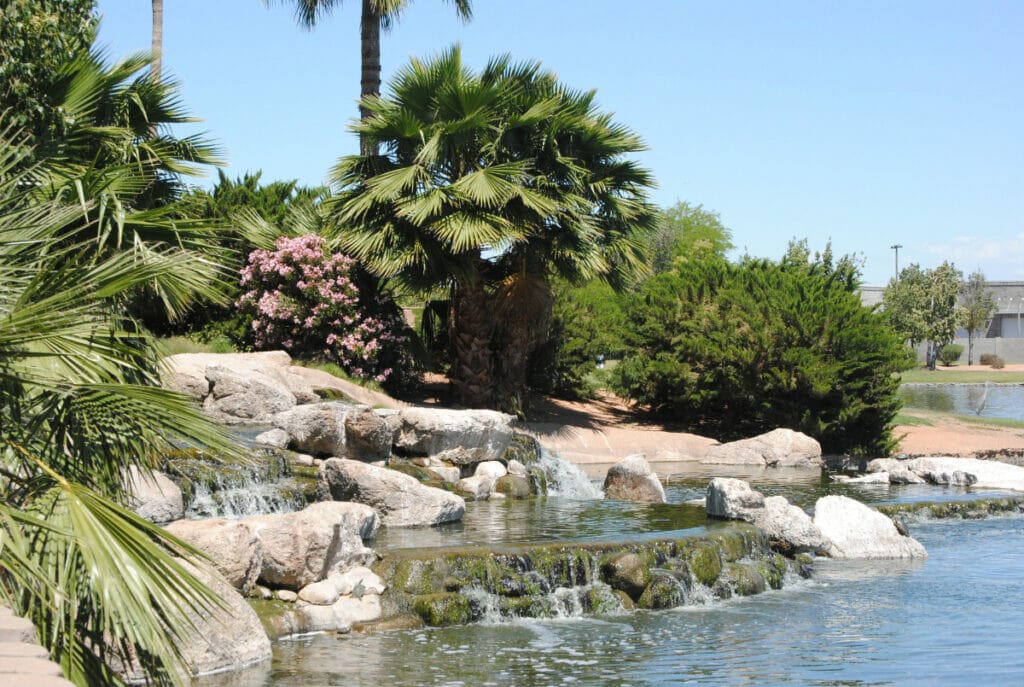 The first district park in Gilbert, Freestone Park is must-see Gilbert attraction with something for every member of your family or vacation party.
One of the main draws is the Freestone Railroad, a small amusement park that includes a mini-Ferris wheel, train ride, and antique carousel.
Some of the other amenities include a fishing lake, skate park, rec center, batting cages, and tennis, sand volleyball, and basketball courts.
There is also a playground that has a "tot lot" that's perfect for the youngest kids.
With ample spaces for picnics in the shade or sun, and easy access to multi-purpose trails, why not visit Freestone Park while in Gilbert?
4. Gilbert Regional Park
Another popular thing to do in Gilbert is visit Gilbert Regional Park which provides fun for the whole family as well.
The main draws are typically either the Falls, a huge splash pad with over 50 water features including jets and sprays, or the Mountain, a 17-foot-tall playground that includes swings, slides, climbing structures, and even a zip-line!
This park also has dedicated tiny tot play area called the Creek for those little youngsters to join in the fun while not having to worry about the big kids.
Additionally, there is an event lawn and amphitheater to relax and take in the atmosphere, and a variety of sports courts to expel some energy and get into some friendly competition.
5. Desert Sky Park
One of the newest parks in Gilbert, Desert Sky Park is perfect if you're looking to get some fitness into your visit.
While it does include a little kid's playground and multi-use fields like your typical park, the big draw here is its fitness course.
Reminiscent of something from "Ninja Warrior", there is equipment such as climbing walls, rope nets, and a variety of other obstacles that may look a bit intimidating at first, but you'll be sure to have fun tackling them nonetheless!
There is also a lake nearby providing some tranquility after the adrenaline rush of attempting to complete the ninja course.
6. Riparian Reserve at Water Ranch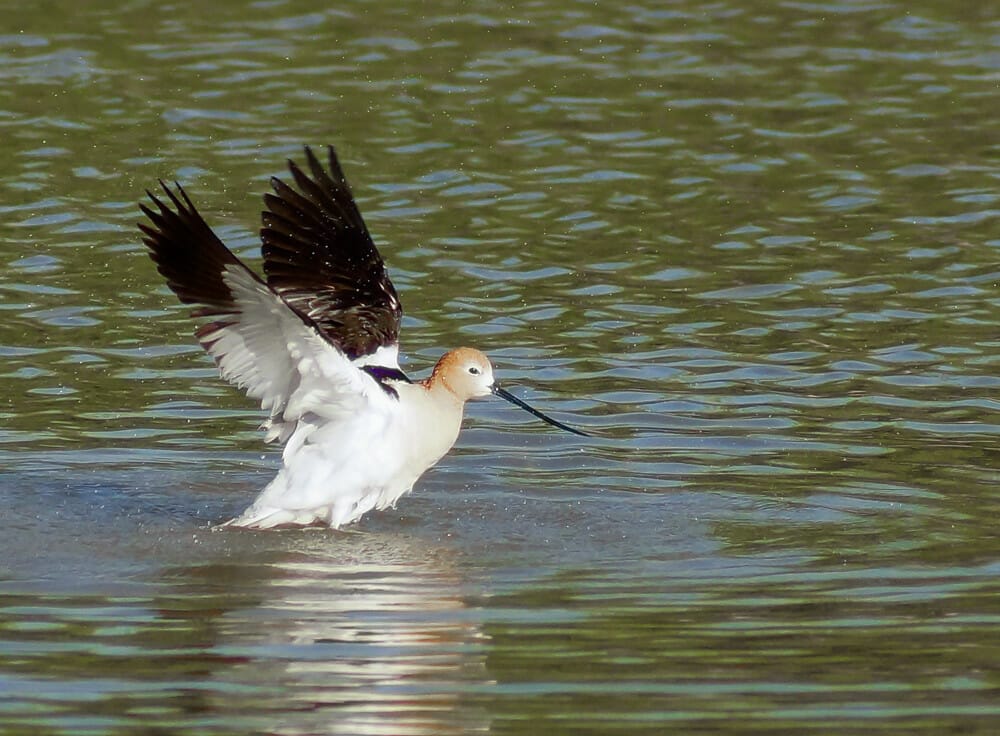 Described as "an oasis in the Sonoran Desert", the Riparian Reserve at Water Ranch was created in 1999 as part of a commitment to reuse 100% of Gilbert's wastewater.
The reserve has 7 different ponds, also known as aquifer recharge basins, that vary in water level and thus create 7 unique habitats for plants and wildlife.
If you like birdwatching, close to 300 different bird species have been seen at the reserve, making it now a designated National Audubon Society Important Bird Area.
Explore the pathways between the ponds by foot, bike, or horse, stopping along the way to read the informative panels describing each unique area.
7. Power Ranch Golf Club
If you're looking to get out on the links while in the Phoenix area, then Power Ranch Golf Club should be on your list of stuff to do in Gilbert.
One of the premiere golf courses in the area, Power Ranch features 18-holes on a designed course that utilizes the natural desert landscape as its muse, and with the mountains in the background, it becomes quite a picturesque course to play.
In addition to the course, there is a driving range and putting greens available for use, as well as a golf academy if you're in town a bit longer and looking to book a lesson or two.
For when you work up an appetite, stop by the onsite Slate Bistro and try their seasonal menu for breakfast, lunch, dinner, or just happy hour.
8. Cactus Yards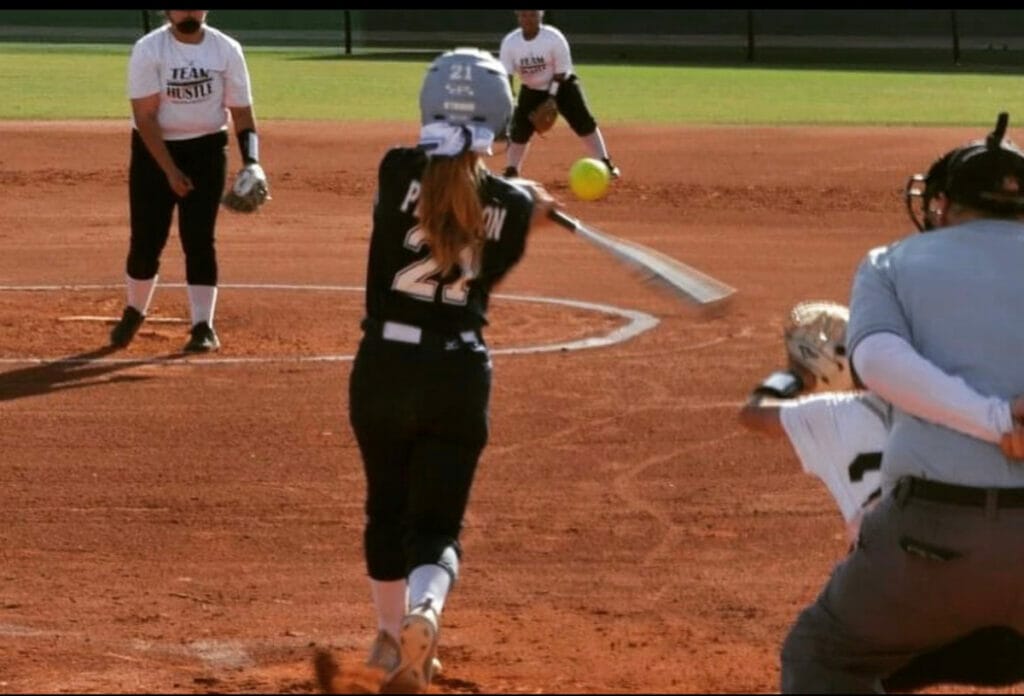 Is baseball more your sport?
If so, then you must go to Cactus Yards while in Gilbert.
One of the main features of this sports complex is its number of replica fields of famous baseball stadiums, including Fenway Park, Wrigley Field, and Yankee Stadium – you can really feel like you're in the majors playing here, or like you're watching the big leagues without the cost!
There are also batting cages and as well as an indoor sports area used for flag football, soccer, and other adult and youth sports leagues.
And of course, any baseball themed park would be incomplete without the food, so Sliders Sports Grill has all your stadium favorites available, including nachos and soft pretzels.
9. McQueen Park Activity Center
Another great park in Gilbert is McQueen Park, which includes 3 areas of New McQueen Park, the original park area, and McQueen Park Activity Center which is the main draw.
The activity center is the perfect place for kids of all ages to beat the heat and features various drop-in programs from story time to gym time ranging from free admission to only a $2 charge for non-residents.
Adults can checkout equipment for the ping pong, shuffleboard, foosball, or pool tables to get a bit of a break from the kids and some welcomed time in the AC away from the heat.
Outside the activity center, there is a large lake perfect for dropping a line and trying your aim at catching some local fish.
10. Fat Cats Gilbert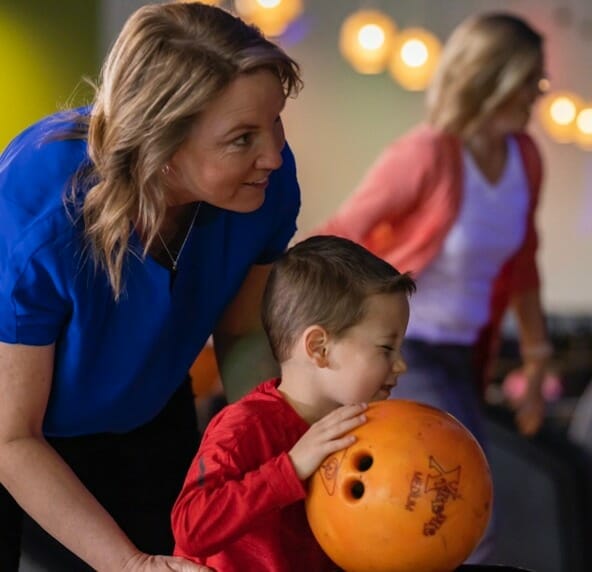 Next on our list of Gilbert things to do is Fat Cats Bowling Alley, another good option to get out of the desert heat.
Fat Cats offers regular bowling as well as Thunder Alley, its take on neon, nighttime bowling.
There's also a gaming arcade and 9-hole mini-golf course with a glow-in-the-dark pirate theme.
If you're looking to catch one of the latest blockbusters, Fat Cats also has a movie theater showing the latest hits with comfy reclining seats and a full menu you can order in the theater.
Between all the activities, you could easily spend an entire day at Fat Cats as an escape from the hot desert sun!
10. Discovery District Park
Another good option if you're looking to get some fishing in on your trip to Gilbert is Discovery District Park.
There you will find two well-stocked ponds that use reclaimed water that are full of fish funded through Gilbert's community fishing program.
The park also includes a playground with swings and climbing area, plus a learning path with activities along the trails.
Additionally, there's sand volleyball and basketball courts, as well as a butterfly garden to wander through after your picnic lunch or snack break at one of the shady ramadas.
11. Art Intersection
Art Intersection in Gilbert consists of three art galleries allowing visitors to see works by seasoned and up-and-coming artists who work in a variety of mediums from paintings to sculptures, or mixed media, and beyond!
Stroll through the North, South, and Ryan Galleries taking in amazing art works to invigorate your mind and get your imagination turning.
It also offers space for artists to create their own works and hone their crafts, whether they dabble in photography or clay modelling.
Tutorials can also be booked if you're looking to pick up a new artsy skill while enjoying your time in Gilbert.
Art intersection is located downtown in the Heritage District.
12. Gilbert Historical Museum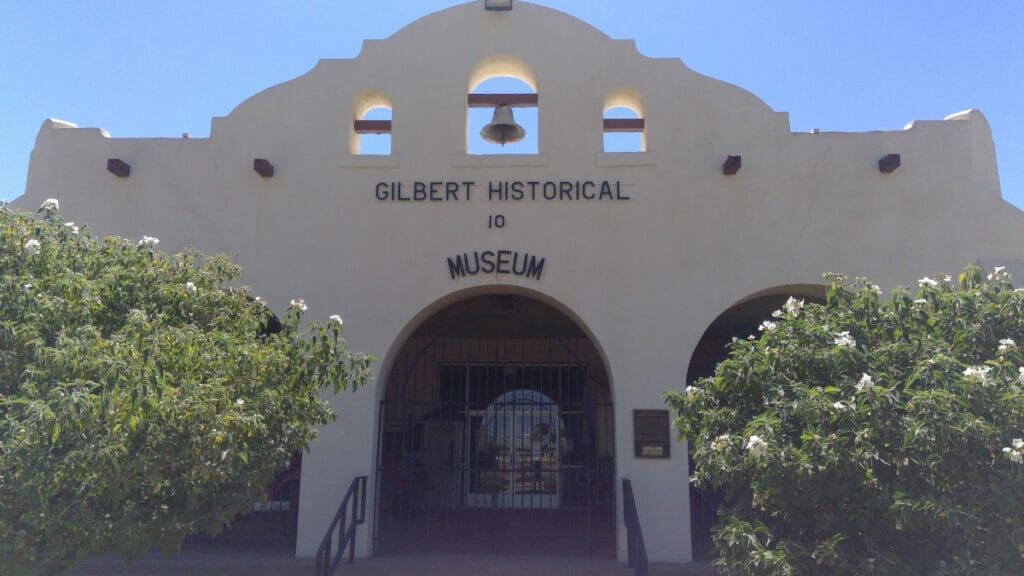 When doing your Gilbert sightseeing, Gilbert Historical Museum should definitely be on your list.
It is the only building in Gilbert on the National Register of Historic Places, as it is housed in the HD SOUTH building, which was the initial elementary school in Gilbert, built in 1913.
It is also the only proper museum in Gilbert, and as such showcases an expansive history collection of the town and its surrounding area.
The museum includes spotlights on home and farm life within Gilbert, as well as exhibits dedicated to model trains and even a live quilting bee.
The HD SOUTH building also acts as an arts and cultural center in Gilbert, with a variety of events throughout the year that visitors can attend, in addition to ongoing programs.
13. Altitude Trampoline Park
Another one of the fun things to do in Gilbert is the Altitude Trampoline Park; it will get your adrenaline pumping indoors away from the desert heat!
After signing a waiver and getting your Altitude grip socks (both of which are required), you'll be able enjoy a variety of areas in this huge space – the main court or kids court, depending on your size and age, plus a foam pit, performance trampolines, and a gymnastic tumble track to live out your Olympic fantasies.
For those looking for some healthy competition, check out the rock wall, battle beam, trampoline basketball, or extreme dodgeball features to challenge your crew and foster some friendly rivalries!
When you work up an appetite, they have food and drinks for sale, and if you're celebrating a birthday, you can bring in your own cake.
14. Level 1 Arcade Bar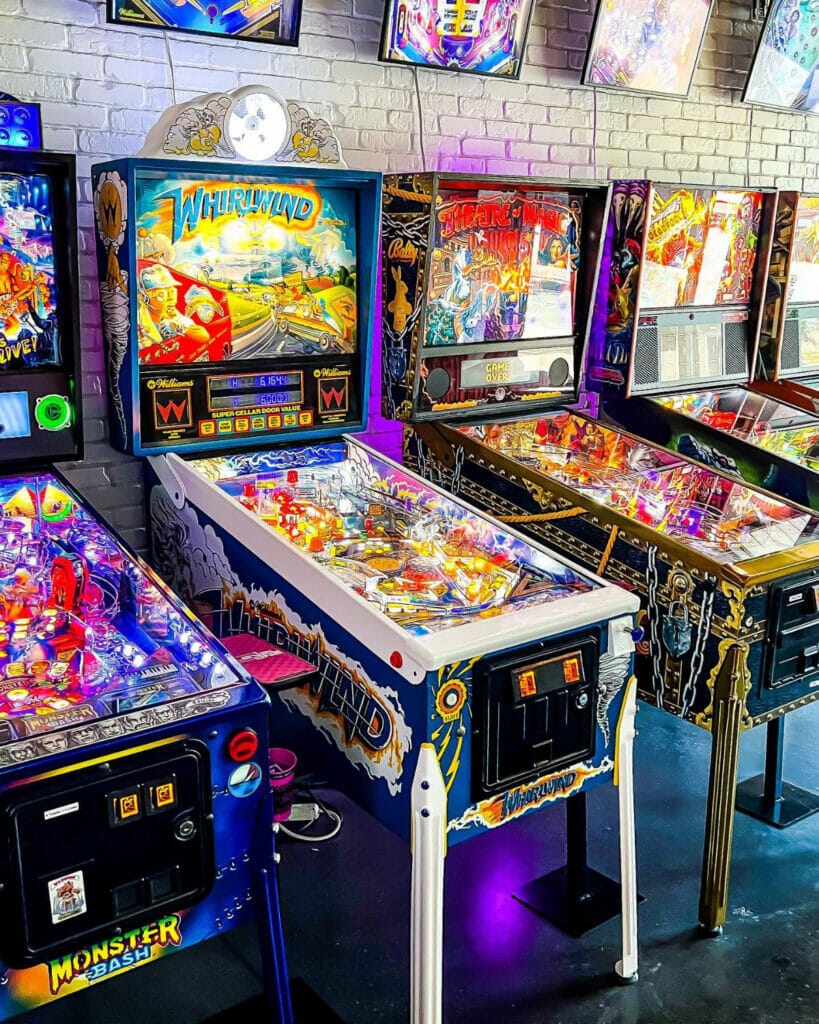 If you're into arcade games, then Level 1 Arcade Bar is worth a stop when visiting Gilbert!
Started by a group of folks who shared a love for old-school arcade games, they decided to share their love with the community and Level 1 Arcade Bar was born.
They have lovingly restored many retro machines, including ten pinball machines to get your wrists twitching, and have other beloved arcade games such as Pac-Man, Mortal Kombat, and Big Buck Hunter.
For libations, there's a full bar and food menu, with specialty cocktails and food items with names playing on the retro culture.
15. Mother Nature's Farm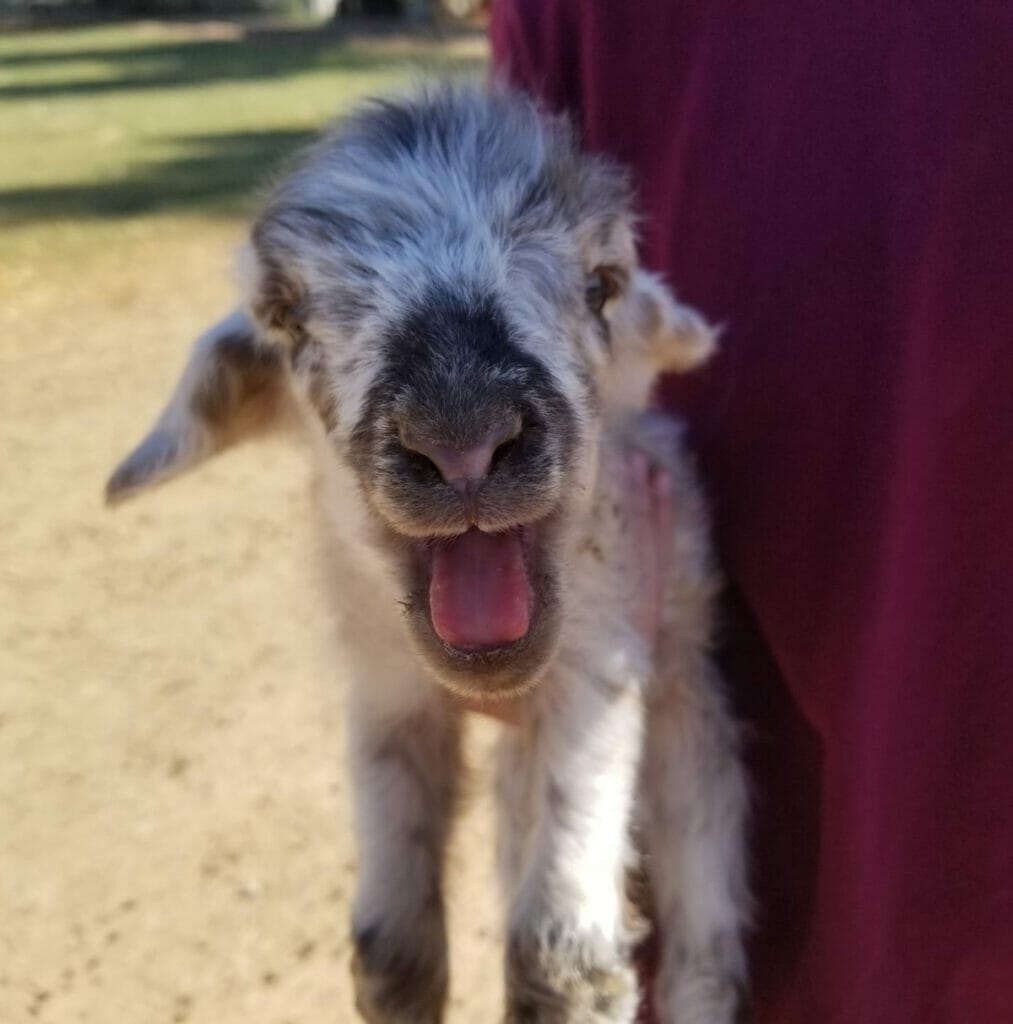 Tucked into the middle of the city, Mother Nature's Farm is one of the top things to do in Gilbert if you're coming between September and December when it's not so hot.
Oddly enough it started out as a Christmas tree farm (in the desert!), and now features a pumpkin patch and a sunflower field, and tours are offered of the family-operated farm via hayride.
You can also visit and feed a variety of cute farm animals from more typical pigs and goats to even donkeys and turtles!
A farm store is available to shop in whether you're visiting the farm or not, so if you only have a bit of time, stop by for some farm fresh goodies on your trip to Gilbert.
16. Zanjero Park
If you like horses, and particularly like riding them, then a visit to Zanjero Park is a Gilbert activity you must do!
Once a water retention basin, the park now has a mile of horseback riding trails, complete with troughs so the horses don't get too thirsty and hitching posts to tie them up when not riding.
The park is easily accessible by a multi-use trail that joins with the San Tan Trail if you're looking to further your adventures outside of Gilbert.
Previously you could also see burrowing owls in Zanjero Park, however they've been temporarily relocated due to construction nearby, but hopefully they'll return soon!
Pin for later!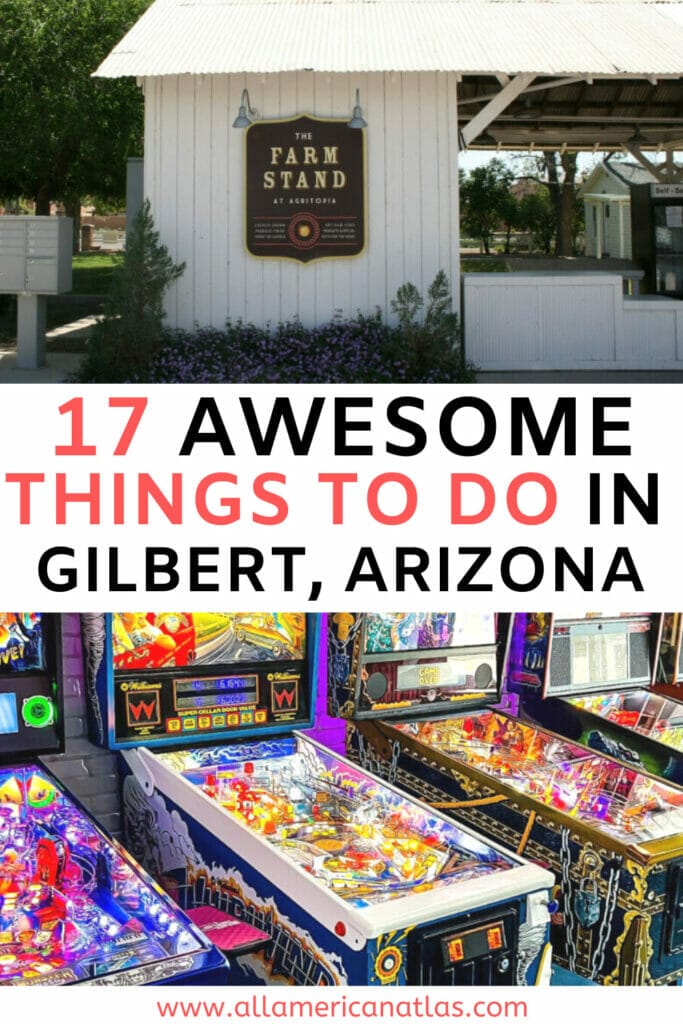 Get the All-American Travel Secrets!
Don't miss out on America's hidden gems!