The city of Charleston in South Carolina is home to the iconic Rainbow Row – a picturesque street of 13 colorful houses, each filled with American history.
Charleston also hosts Spoleto Festival USA – a lively coming-together of art enthusiasts.
Late night TV personality Stephen Colbert grew up here too.
But the question on our lips is – what are the best restaurants in Charleston?
This quintessential old-American city is brimming with thriving neighborhoods where food and culinary experiences are widely celebrated.
In these communities, you'll find a diverse range of culinary treats from around the world. Charleston caters local and global cuisines.
In this article you'll discover our favorite 19 Charleston restaurants.
Join us as we sample the crème de la crème of South Carolina's food scene.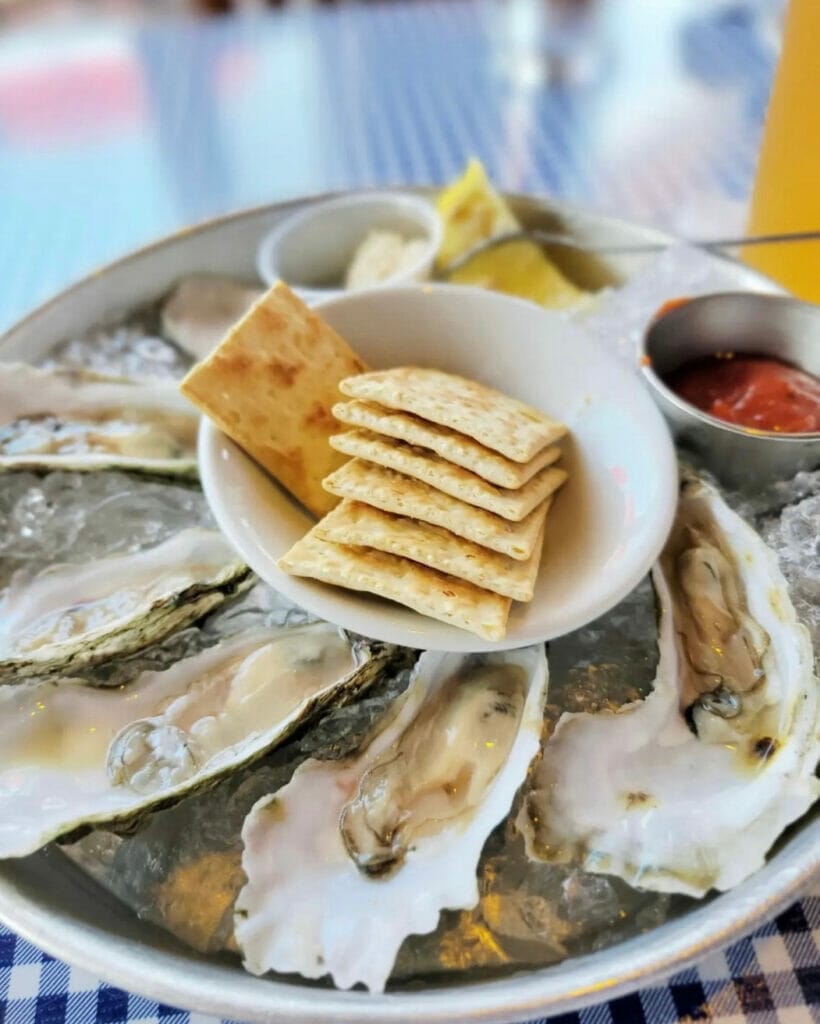 Home to Southern seafood staples, Fleet Landing Restaurant & Bar offers great service and delicious food that'll keep you coming back for more.
With cheap parking nearby and outdoor seating overlooking the water, it's no wonder guests visit time and time again.
The high ceilings promise an airy atmosphere and great acoustics – perfect for encouraging great conversations with friends and family to flow.
Whether you're meeting new people or catching-up with your favorite ones, Fleet Landing Restaurant & Bar is the perfect eatery for socializing.
Making sure everybody feels welcome is clearly important to Fleet Landing Restaurant & Bar.
The venue is wheelchair accessible and offers gluten-free and vegetarian meals, including their delicious pasta with vegetables, vegetarian bruschetta, and black bean burgers with fries.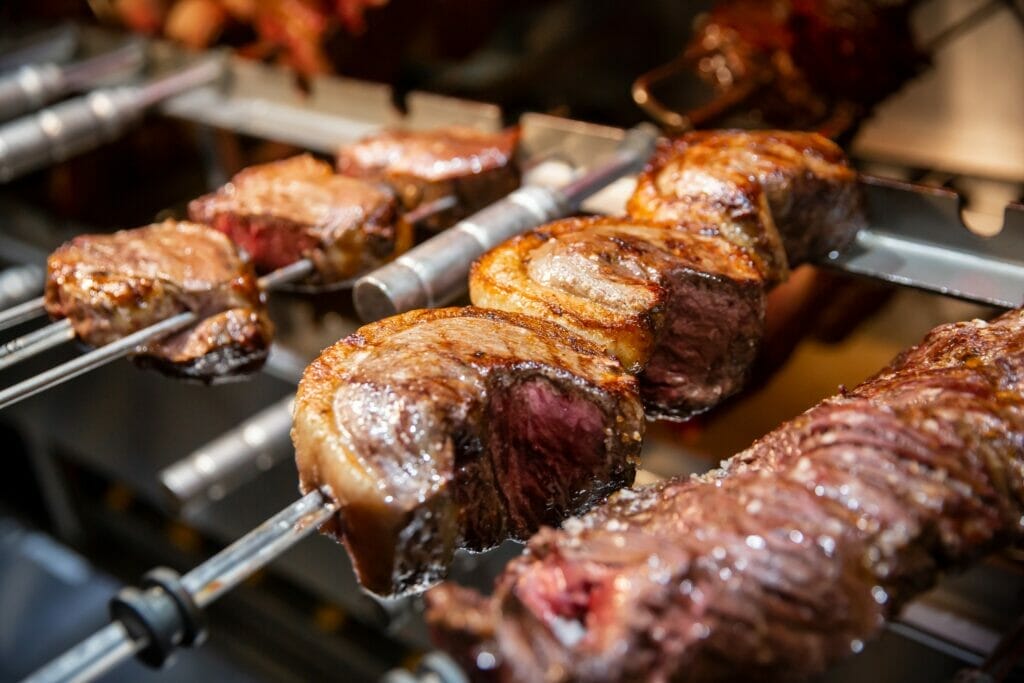 Looking for some of the best food in Charleston?
We've found it for you.
Galpao Gaucho Brazilian Steakhouse is as authentic as they come, having been opened by Brazilian food-lovers.
This chic restaurant serves traditional Brazilian BBQ dishes and hearty sides.
Check online for their happy hour, when they offer their customers an incredible 20% off entree plates and $9 on selected wines.
The food is so good and so well priced, you'll feel like you're stealing from them!
At Galpao Gaucho Brazilian Steakhouse you'll visit for the steak, but stay for the crème brulee.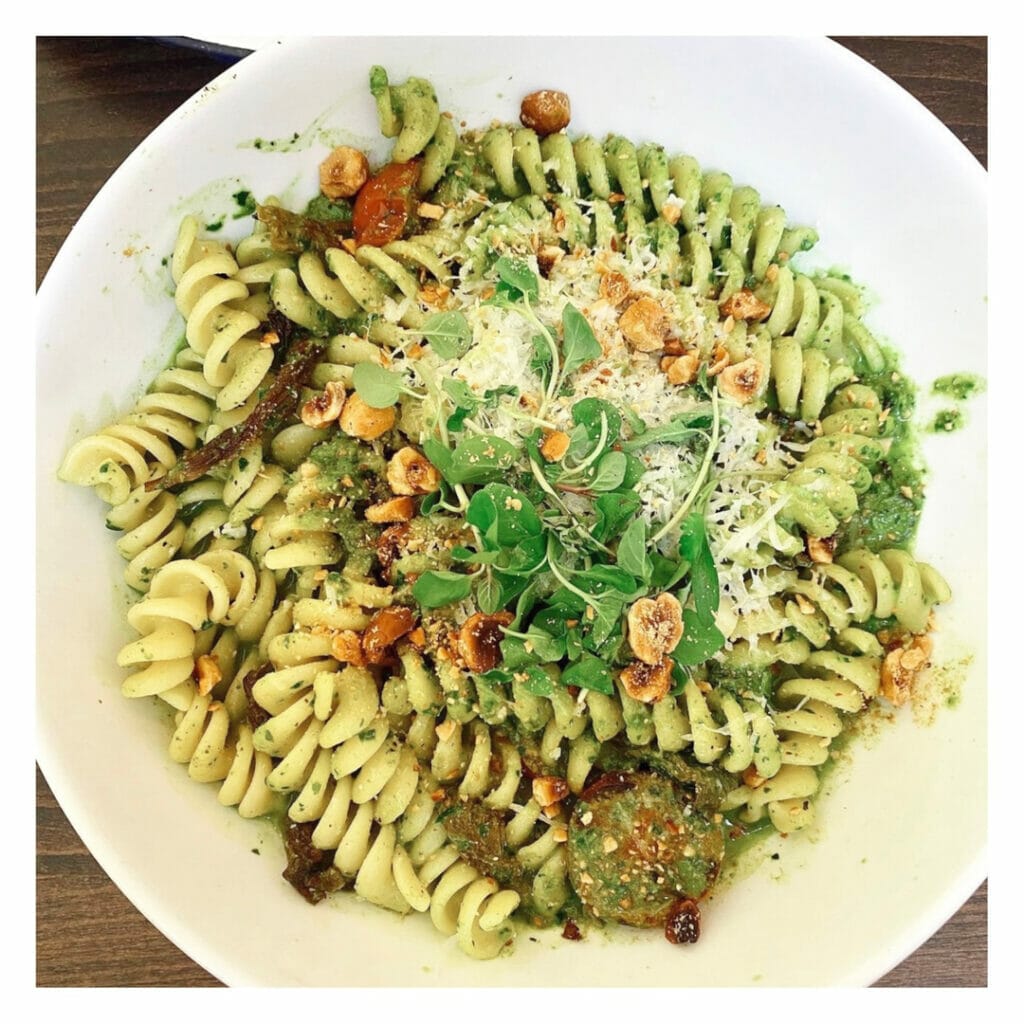 Basic Kitchen?
Basic this isn't!
Instead, you'll encounter complex dishes with a diverse set of flavors.
This restaurant is proud of its commitment to providing seasonal and local produce, creating nourishing and energetic food that is good for your health and your soul.
Feel good as you tuck into their amazing garden-to-table bowls, which are packed with grains, legumes, spices, vinegars, and oils.
Our favorites are the cauli wings, vegan caesar salad and honey pie.
Catering for all the family, Basic Kitchen offers children's menus with coloring crayons.
Great news for parents – it'll keep the kids distracted so you can focus entirely on the delicious food you've ordered.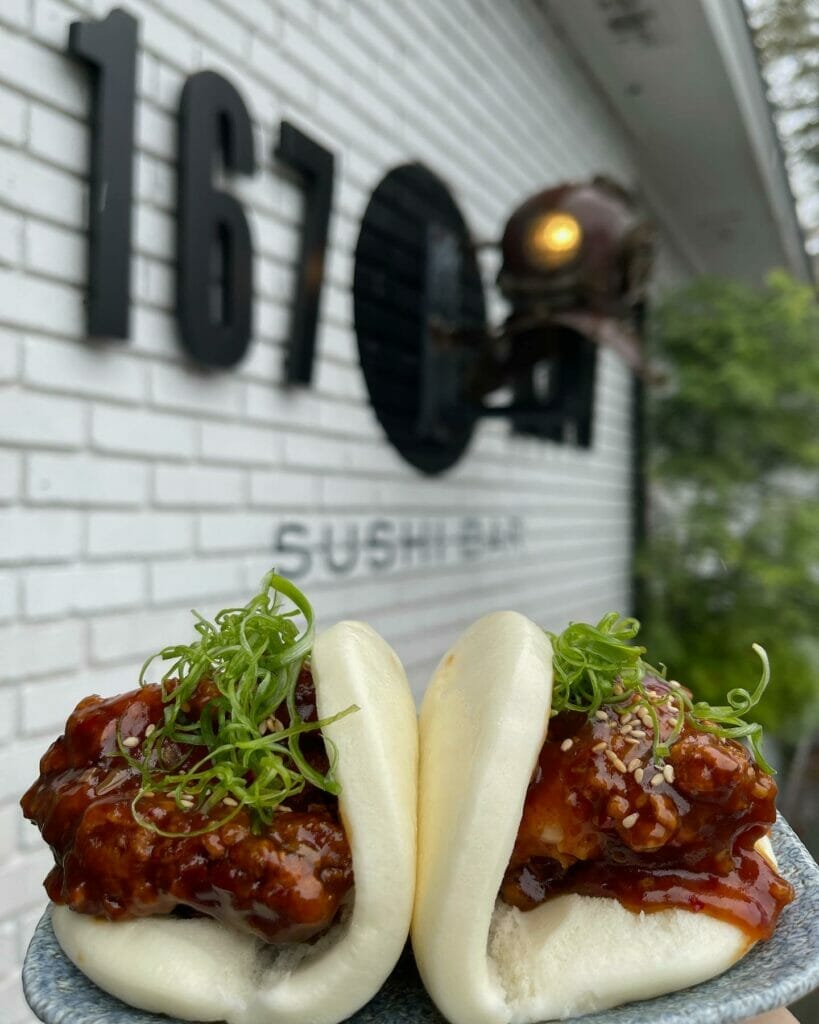 Wondering where to eat in Charleston, South Carolina?
Try 167 Raw Oyster Bar – a New-England style eatery on King Street.
You'll find plenty of tasty offerings in this contemporary seafood eatery.
There's a lot more to this establishment than just oysters (though the oysters are amazing!).
Expect fish tacos and lobster rolls, which can be enjoyed cold (Maine style) or hot (Connecticut style).
167 Raw Oyster Bar boasts 26 distinct tequila cocktails.
That's nearly one for every day of the month.
Their cocktails are best enjoyed on the outdoor patio while you watch the hours fly by.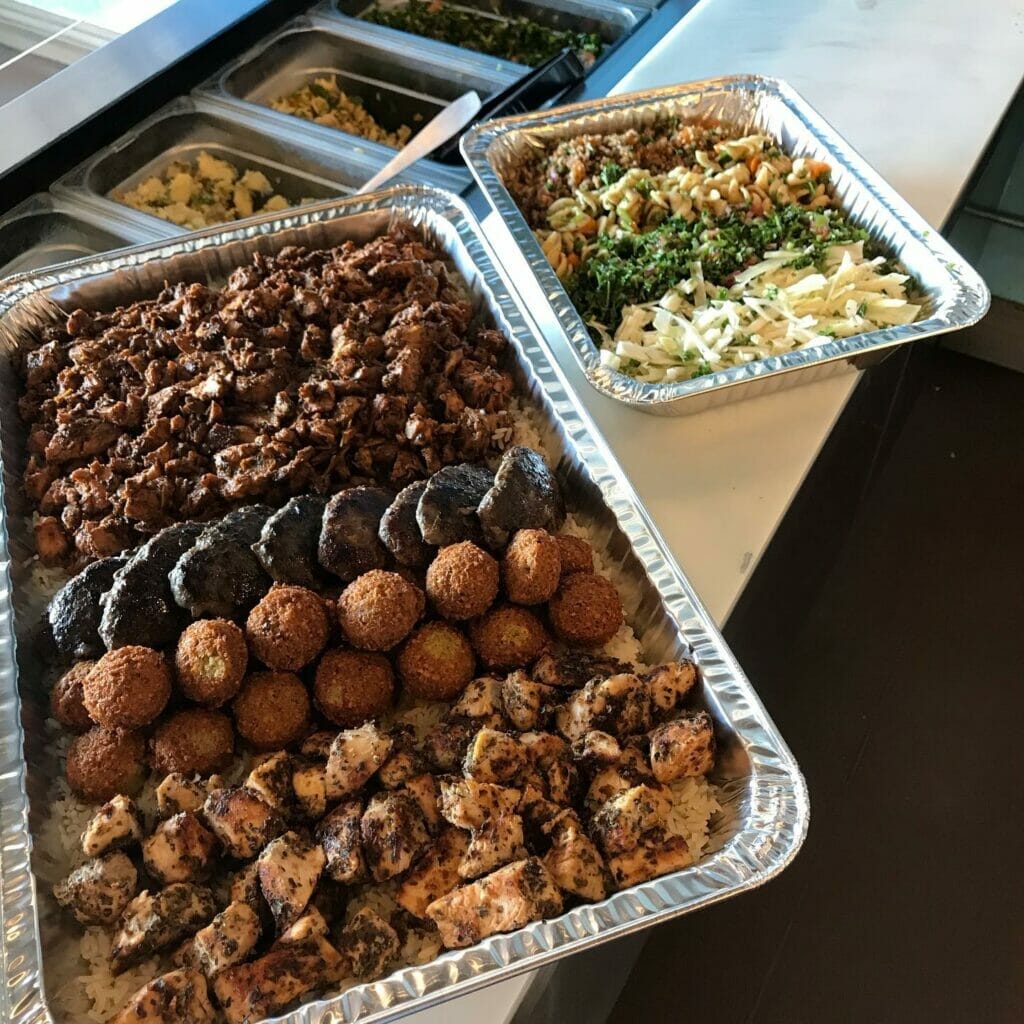 When sorting through the best places to eat in Charleston, few rank as highly as Eli's Table.
Tucking into their signature fried green tomatoes, you'll quickly feel at home in this high-end eatery with artful décor.
Eli's Table caters for individuals, couples and parties – and even provides water for your four-legged friend.
Our favorite item on the menu is the green eggs and ham omelet. Dr. Seuss would be proud!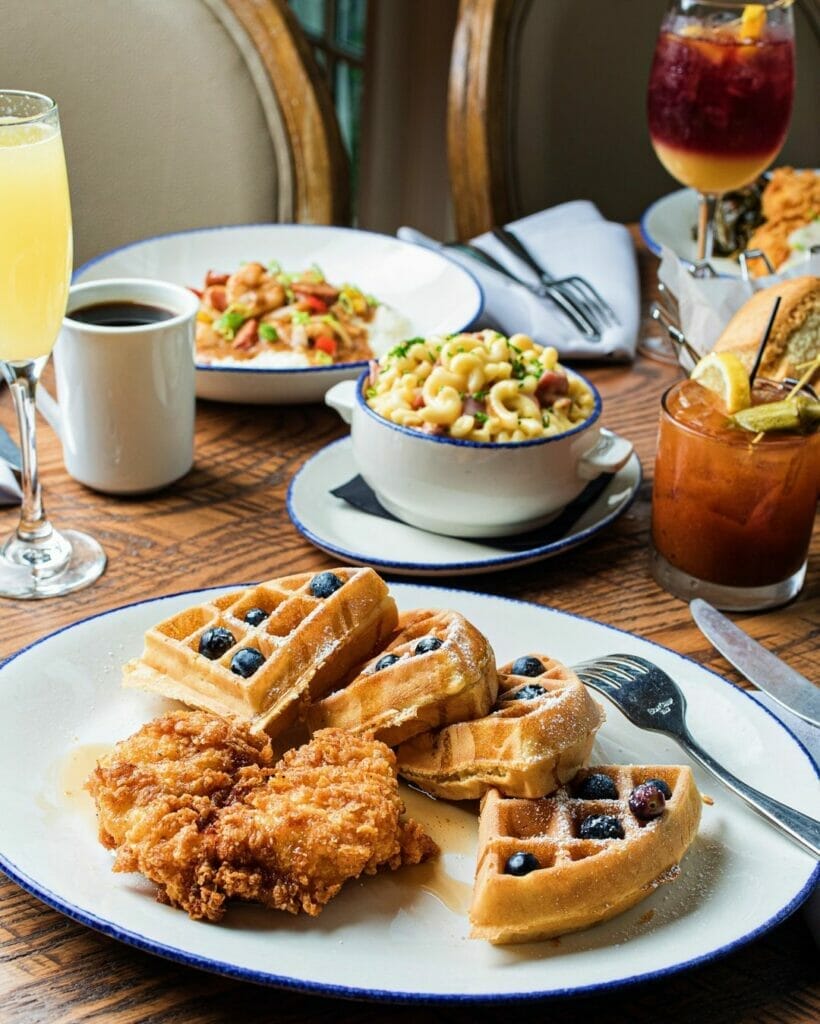 Billed as offering traditional Southern cooking, Poogan's Porch is set within a Victorian townhouse.
Their outdoor balcony promises great views of Charleston, while indoors is a cozy spot for couples – regardless of whether they're on their first or one hundredth date.
Poogan's Porch houses a massive wine cellar containing dozens of bottles available to buy. Just ask one of the helpful waiters which they'd recommend.
Visitors give the restaurant 10/10.
But they clearly didn't try the pimento cheese fritters with bacon jam, otherwise they'd have given an 11/10.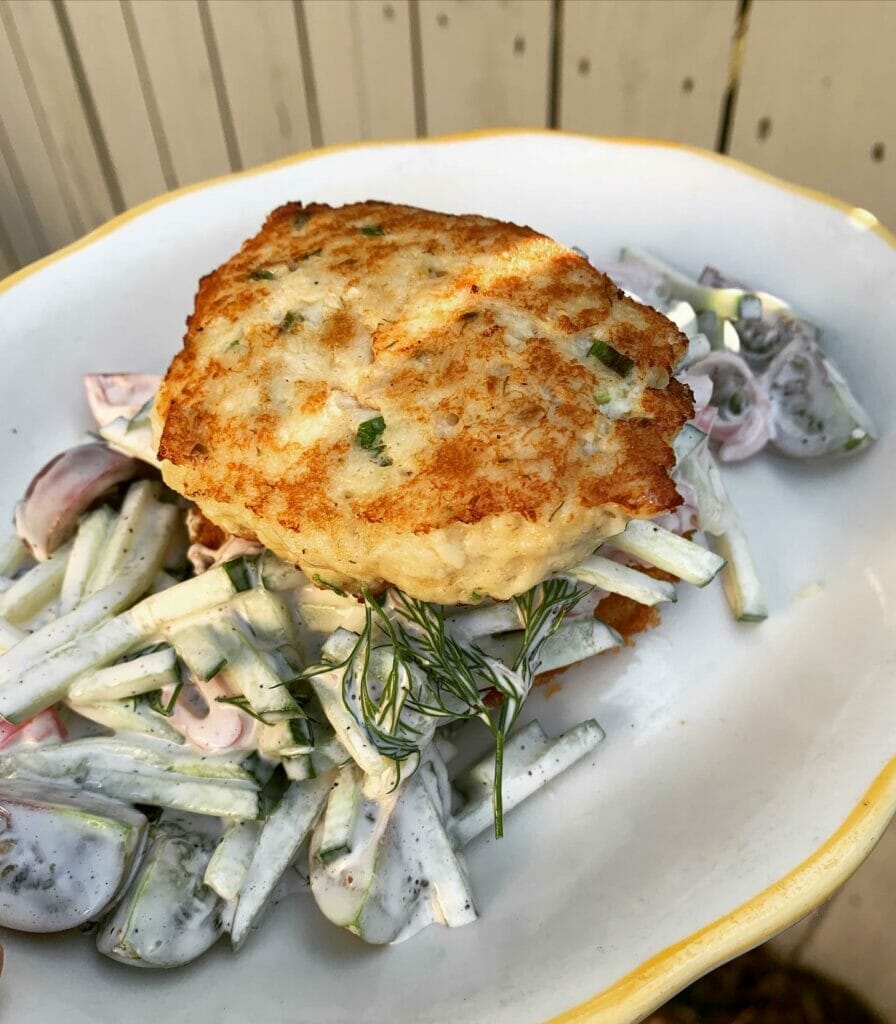 Which came first, The Glass Onion in Charleston or The Glass Onion on Netflix?
It's the restaurant of course – and it's one of the best places for food in Charleston.
This eatery is a great stop for new arrivals into South Carolina, being just 15-minutes from the airport.
The Glass Onion's owner is an Alabama native and his deep love of Southern food shines through in these amazing dishes.
With a menu that changes daily, you're truly spoiled for choice.
No two days at The Glass Onion are ever the same.
Make sure you try the chicken and sausage gumbo or fried cheshire pork chops.
Eco-conscious consumers can sit back and sip, safe in the knowledge that The Glass Onion's wines are sustainable, organic and biodynamic.
This neighborhood-based restaurant proudly lists their partner farms, artisans, and organizations on their website – so we can trust that high-quality is guaranteed at every level.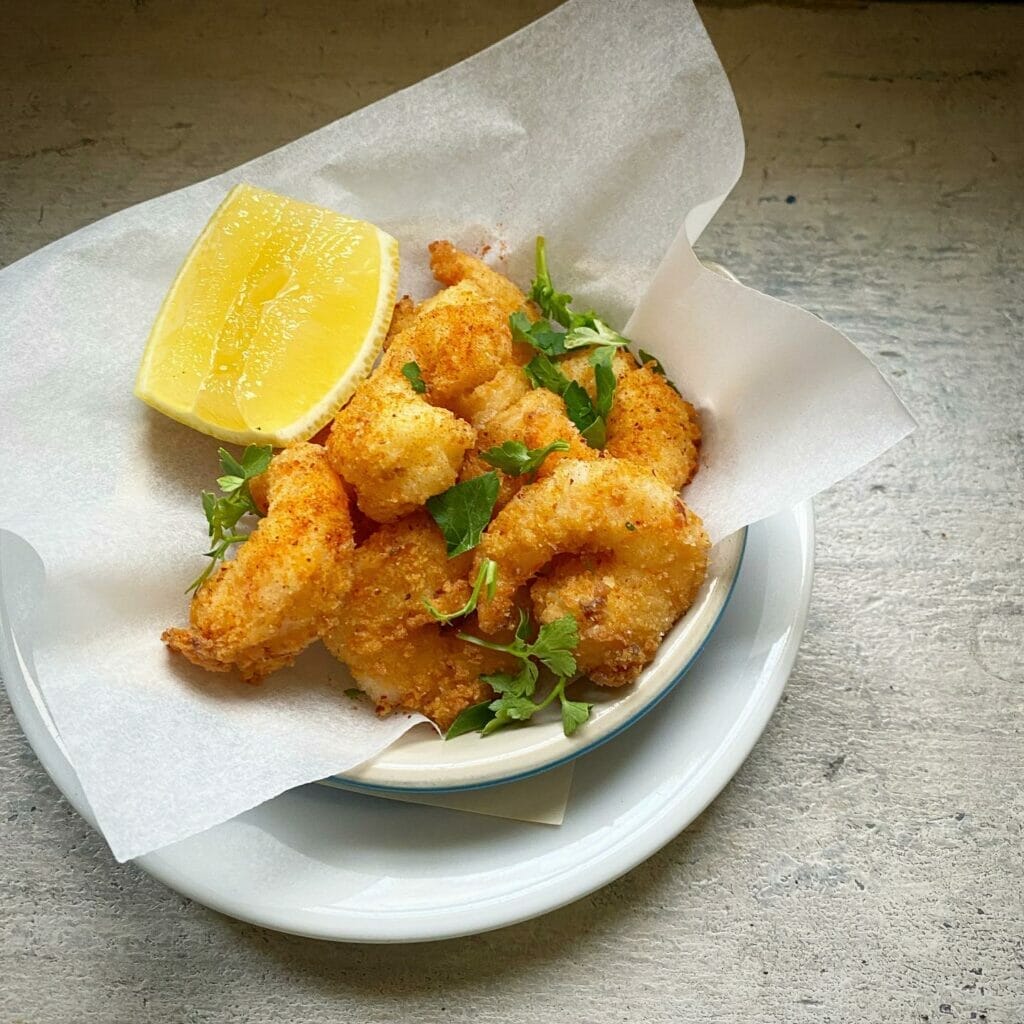 If vibrant French wine is your drink of choice, look no further than Chez Nous.
A hidden gem off-the-beaten-track, this restaurant is an intimate dining spot set within an old house.
The hand-written menus are a unique touch, and the rice pudding is dreamy.
With such a wide range of food and drink on offer, you'd be forgiven for feeling overwhelmed.
Fortunately, knowledgeable servers are on hand to answer any questions and make recommendations.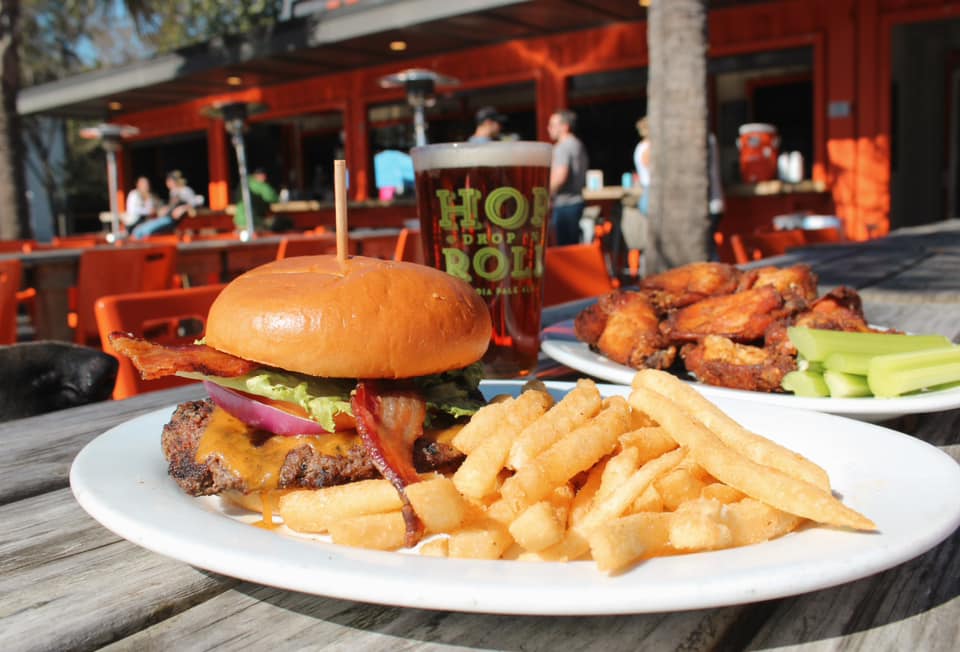 With many different cultural cuisines on offer in the city of Charleston, it can be hard to find all-American comfort food.
Luckily, Rutledge Cab Company is on hand to answer your prayers, offering long-time locals and new visitors a lively atmosphere.
The retro décor is a rare sight in the Charleston food scene.
Here, you'll be served by attentive staff in front of a wall with a genuine taxi door on it.
The braised brisket is a must-try, as are the Cab Co Classic burger and Rutledge BLT.
Alcohol-infused shakes will make for a great night ahead.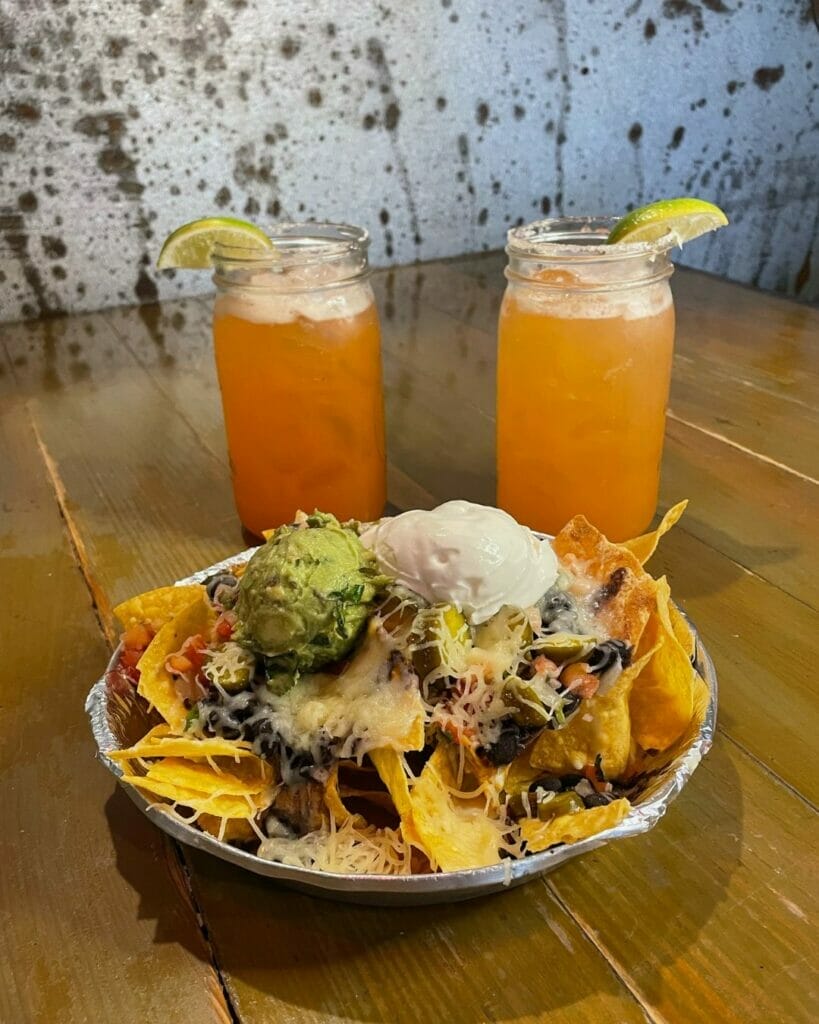 YoBo Cantina Fresca is at the forefront of innovative food options.
It's many residents' favorite Mexican spot in Charleston, promising delicious food without the long wait. Expect great value for money and fantastic quesadillas.
Parents rejoice! YoBo Cantina Fresca offers smaller kids options at cheaper prices – acknowledging the usual challenge of buying a standard portion for your child and most of it going to waste.
This very inviting stop should be high priority on everyone's culinary list.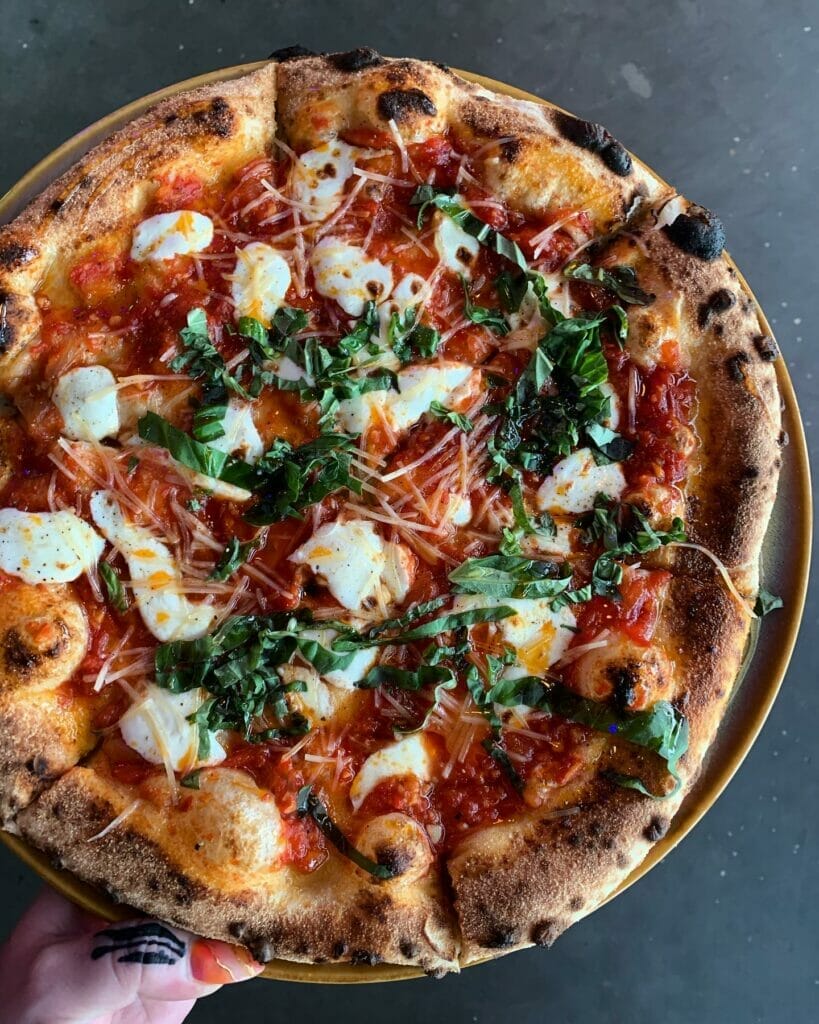 There's no doubt in our minds that Gale Restaurant is one of Charleston's best restaurants.
This delightful diner sells the finest Italian food known to man.
But you'll find more than just pizzas and pasta on this menu.
Meatballs in champagne cream anyone?
Yes please!
Who said Brussels sprouts were just for Christmas?
Gale Restaurant's Brussels sprouts with feta, peppadew and poblano are a game-changer.
We didn't know vegetables could taste this good.
This amazing establishment is easy to get to from the interstate, meaning you'll experience little hassle finding it.
The colorful lights above the bar welcome visitors old and new to sample delightful drinks.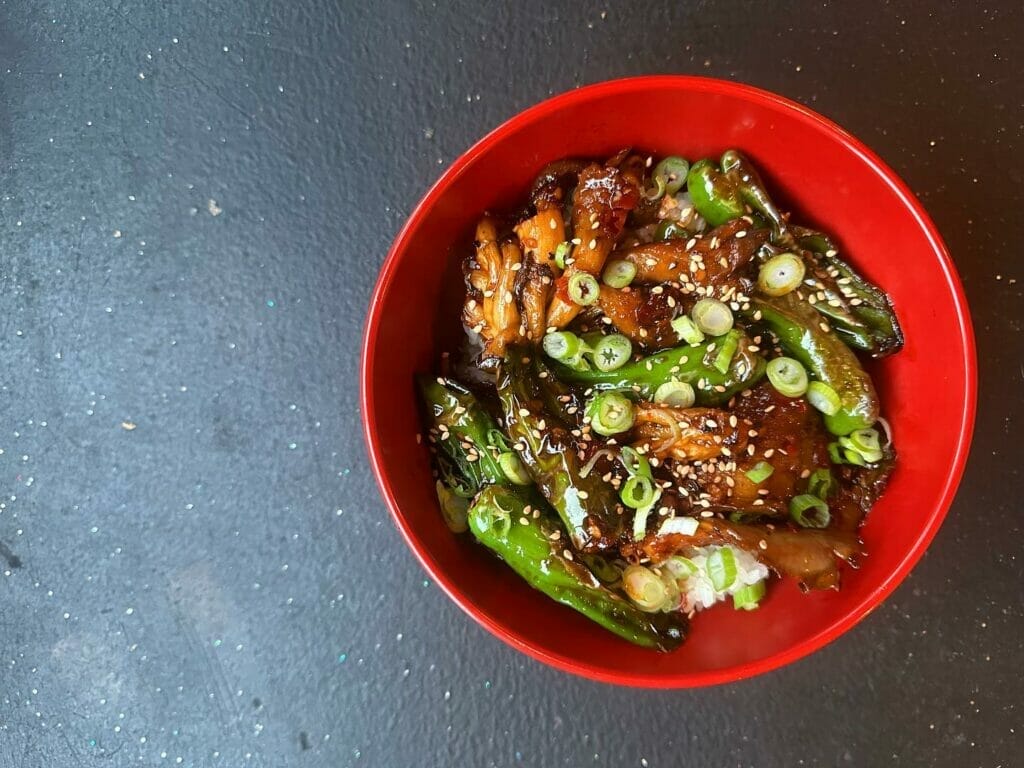 Jackrabbit Filly is a contemporary Chinese-American restaurant offering cuisine unique to this part of South Carolina.
The infusion of Chinese and American flavors works incredibly well and is definitely plugging a gap in the Charleston culinary market.
Our favorite options are the potato and leek dumplings and the karaage rice bowls.
Outdoor seating is available all-year round, but be sure to book ahead – because these tables are very popular during the summer months.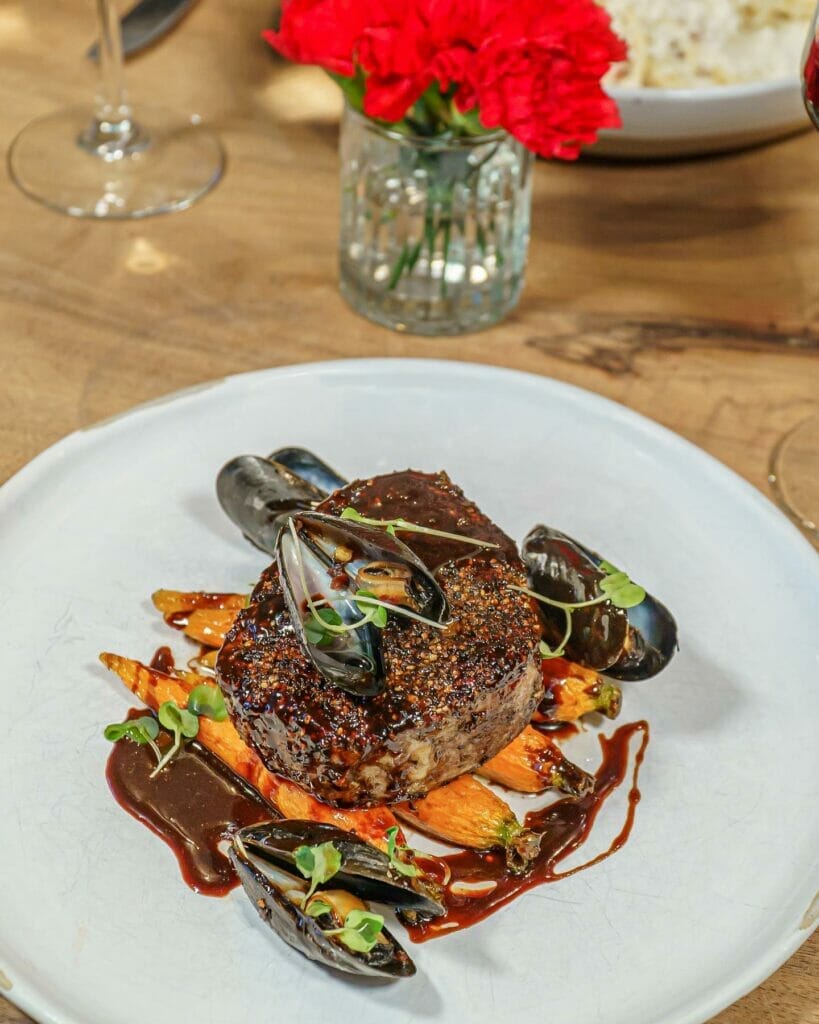 Come pray at the altar of great American food.
Church and Union Charleston sits within a former church and so has immense ambience and atmosphere.
The dramatic and unique décor of this eatery will take your breath away and is completely Instagrammable from all angles.
With a magical display of wines behind the bar, you won't know what to try first.
Our food recommendation is the chorizo meatballs or butternut and sweet potato bisque, followed by a generous serving of tasty red velvet cake.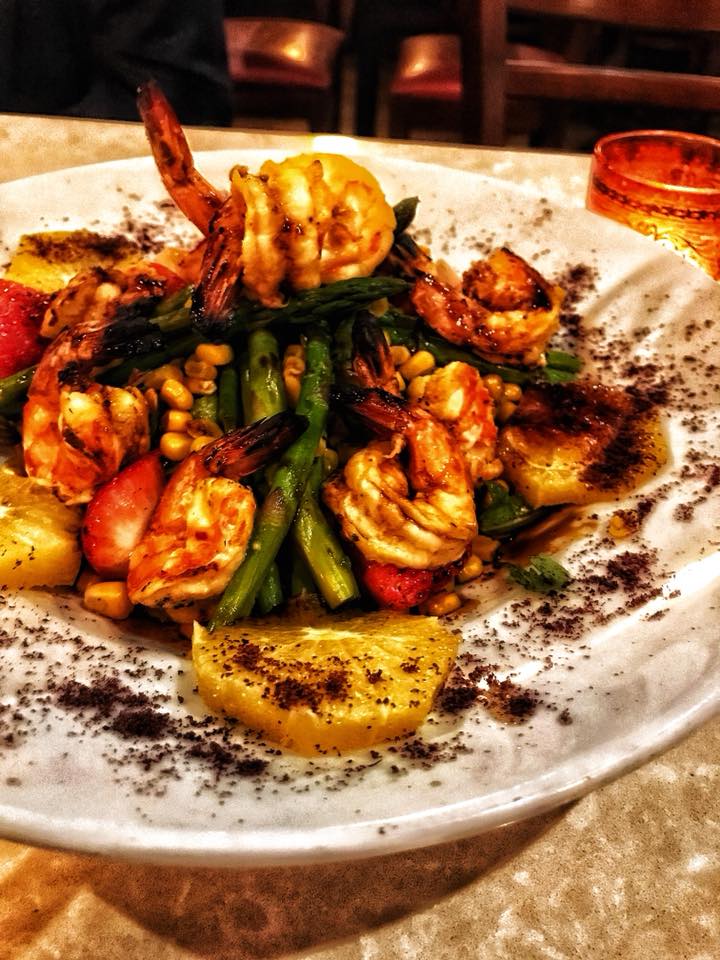 Charleston has such a fantastic range of eateries, and this one brings the amazing tastes of Lebanon to the United States.
Warning, these kebabs are so good they may ruin all other kebabs for you!
Serving chicken, beef and lamb, as well as seafood, vegetarian, and halal options, this restaurant can cater for everyone in your party.
Leyla Fine Lebanese Cuisine also offers gluten-free hummus starters and Baba Ghannouj.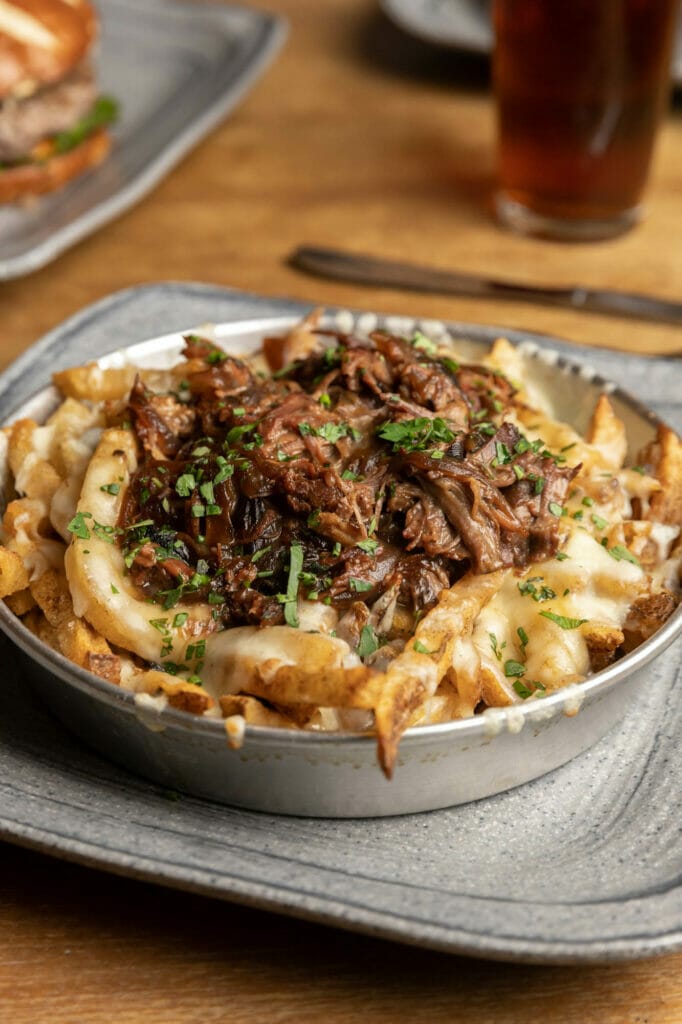 Tantalize your taste buds in this Irish pub just off the main street of Charleston, South Carolina.
There's a lovely community atmosphere here – the owner is often spotted greeting customers and the staff don't ever seem to stop smiling.
Bumpa's disco fries will have you dancing the night away and you'll love their hilariously-named cocktails.
Livin' on a Pear anyone?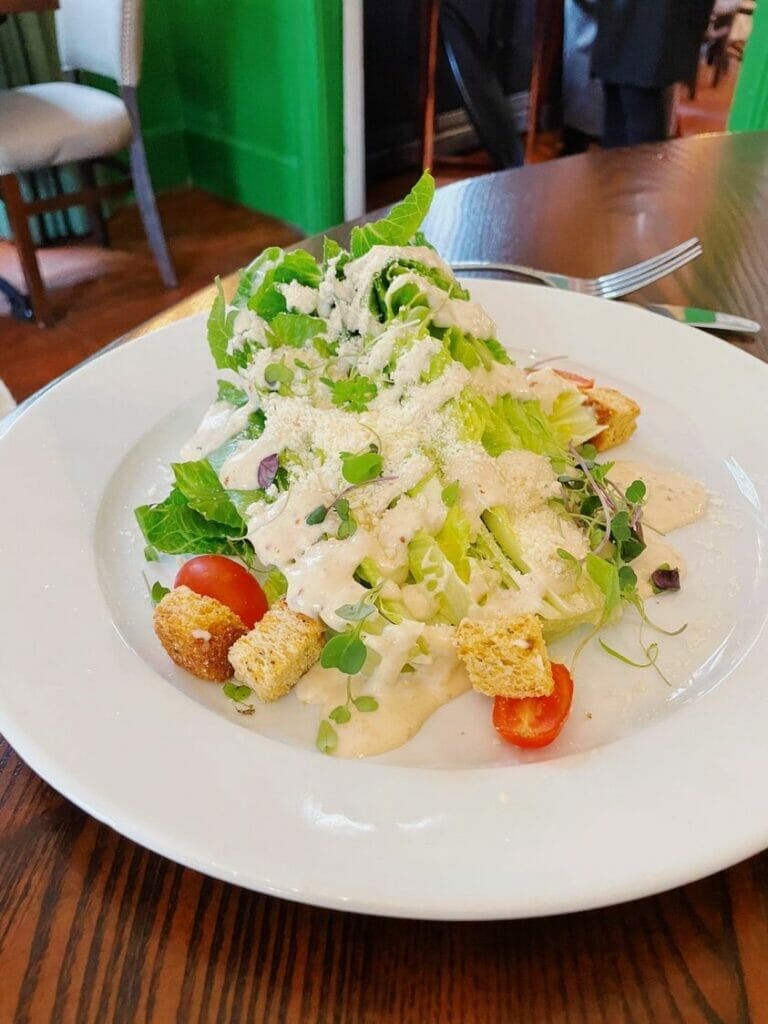 82 Queen came into existence in 1982 with a simple mission – to fill a culinary gap in the Charleston food market.
The restaurant's creators noted that African, French, Caribbean and Anglo-Saxon flavors were missing from the city and thus 82 Queen was born.
82 Queen has been serving the local community ever since, constantly evolving but never sacrificing its core mission and favorite flavors.
This spectacular restaurant beats the competition in a crowded downtown space.
You won't believe how good their roasted pork sandwich tastes.
Proper food fans should add an egg because, frankly, if you're going to treat yourself you should treat yourself properly.
82 Queen promises a warm atmosphere, extra special presentation on the plate and a patio area for cozy nights spent with those you love.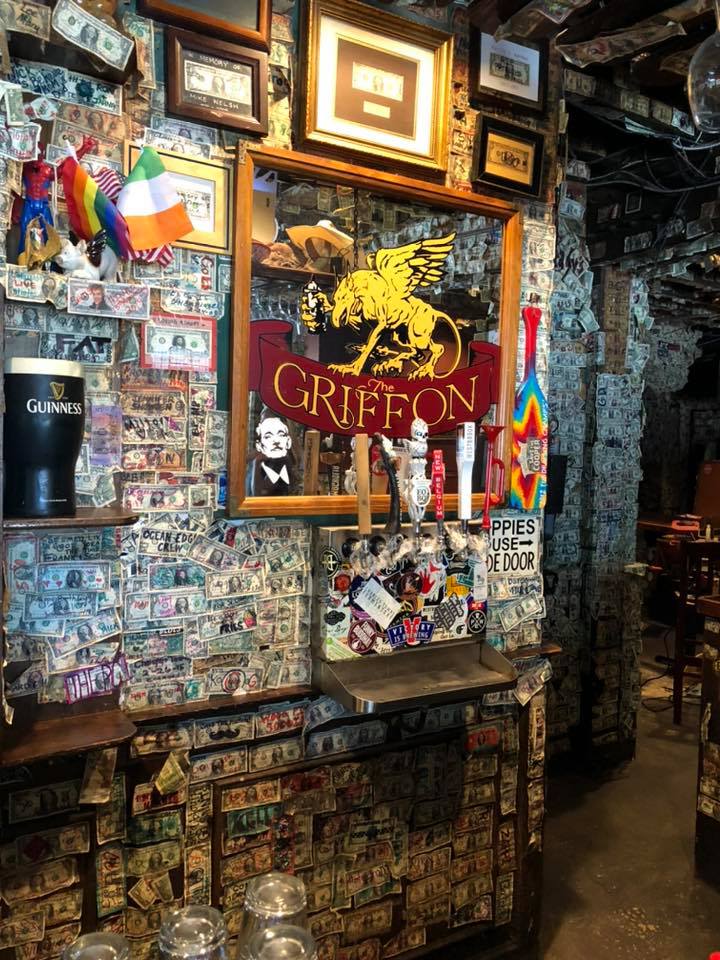 The Griffon is as English as they come.
Fish 'n' chips, burgers and world-famous pints of Guinness – it's all here.
This English establishment is one of quirkiest venues Charleston has to offer.
Visitors will notice that the walls are covered in signed dollar bills.
Random, right!
Visitors should note that The Griffon don't take reservations and distribute tables on a first-come-first-serve basis.
Arrive early to avoid missing out.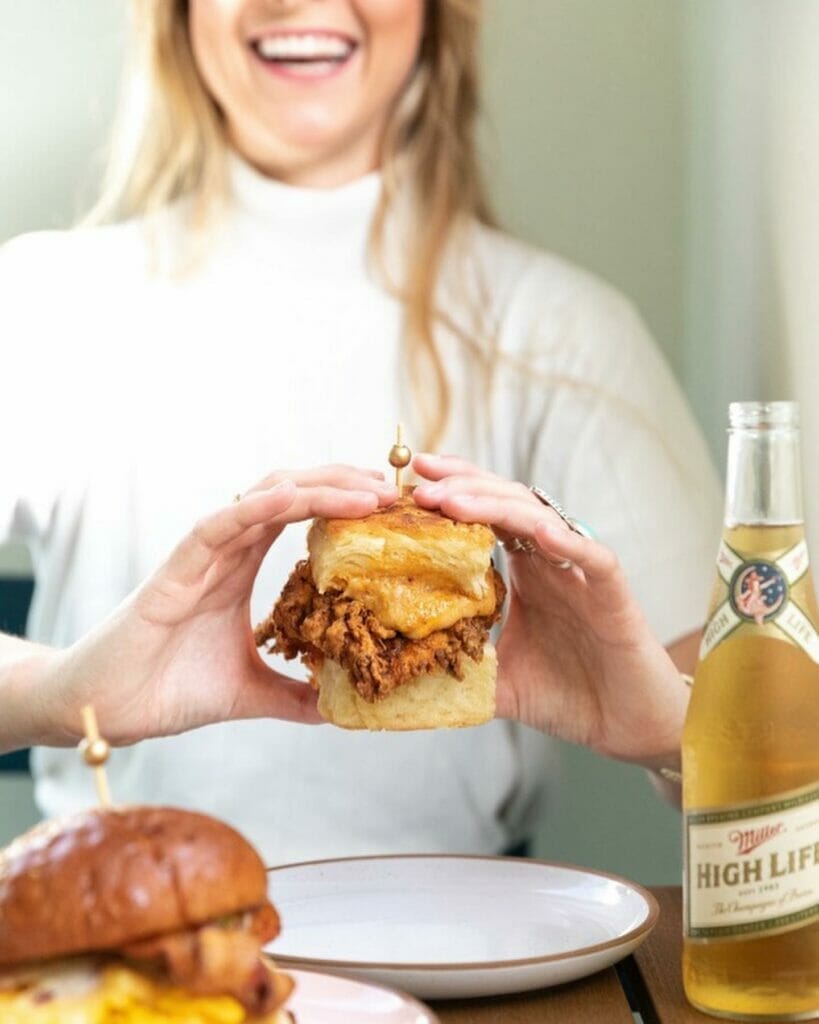 At Millers All Day, pie and beer are their specialties.
It's an ideal brunch location – their restaurant being driven by a belief that the best days start with a great breakfast and a delicious cocktail.
The food here is well presented and substantial portions mean you'll always leave feeling full and satisfied.
Their gluten-free sandwiches are so good, everyone should try them – whether you're intolerant to gluten or not.
Millers All Day have a little store inside the venue selling grits and coffee, so you can enjoy a taste of the South wherever you are.
If you can't make it to the restaurant, keep an eye out for their food trucks – which serve the same delicious products on-the-road.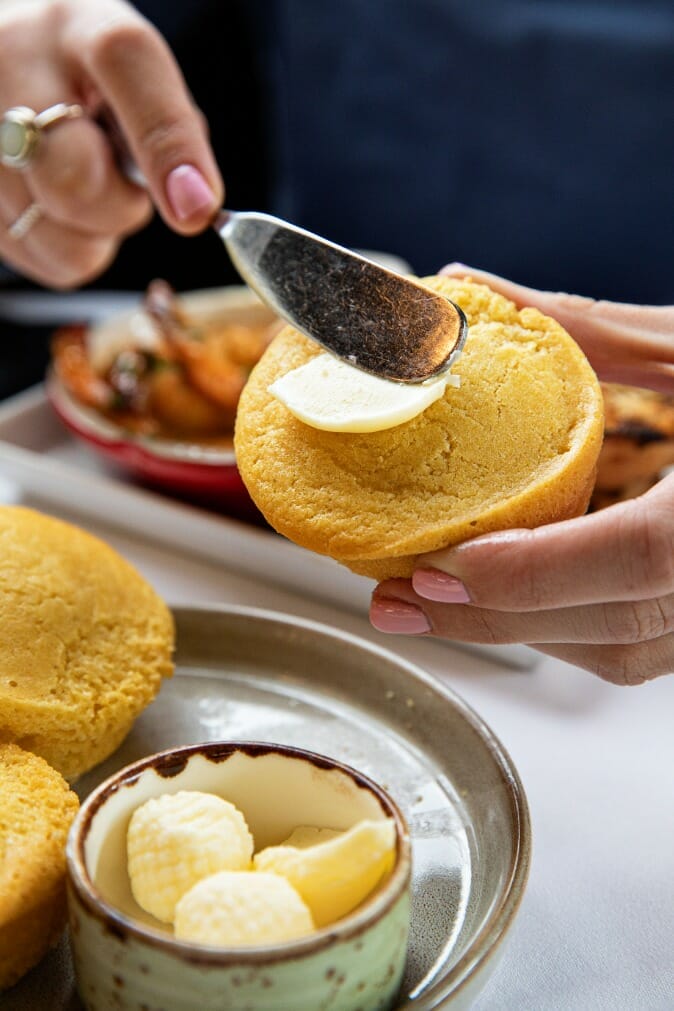 Everybody needs a Lowcountry restaurant on their to-go list, and Slightly North of Broad Restaurant should be yours.
Food is served in a warehouse dating back to the 1700s, where you're guaranteed to find fresh and locally-sourced ingredients.
Highlights on the menu are the chicken and dumplings, fried chicken liver, and roasted duck breast.
If you pick the right day, you may just find that you're gifted with some complimentary food. Lots of previous customers have been.
Slightly North of Broad Restaurant sells gift cards, which will make a great present for someone you love.
Fingers crossed they'll take you as their plus one.
Hey foodies! Want more of our restaurant guides? Check these out!
Get the All-American Travel Secrets!
Don't miss out on America's hidden gems!