From Massachusetts's state song to songs about Massachusetts by famous and indie musicians alike, these are the best Massachusetts songs for your event, party, or as a soundtrack to your presentation on the Bay State.
Some are specifically about Massachusetts, while others are called "Massachusetts" but may not have an immediate connection to the state until you listen to the lyrics, and others are songs set in Massachusetts.
Visiting Massachusetts? This is the best guide book around, full of insider advice.
Already love Massachusetts? This quirky Massachusetts map is a must-see, and this Massachusetts scented candle is an awesome gift!
WANT TO CONQUER THE ALL-AMERICAN BUCKETLIST?
Join 4,000 others in weekly guides to the most beautiful places and hidden gems in the USA.
1. Massachusetts by the Bee Gees
2. Massachusetts by Aaron Lewis
3. The Massachusetts Song
4. All Hail to Massachusetts
5. The State of Massachusetts by Dropkick Murphys
6. The Boston Song
7. Massachusetts by Arlo Guthrie
8. Worcester, Massachusetts (the Song)
9. Massachusetts by Maxine Sullivan
10. Massachusetts by Handsome Ghost
11. Massachusetts by Silverstein
12. Boston by Kenny Chesney
13. Boston by Augustana
14. Rock the Sox Anthem
15. City of Boston Song
Dirty Water
Old Cape Cod by Patti Page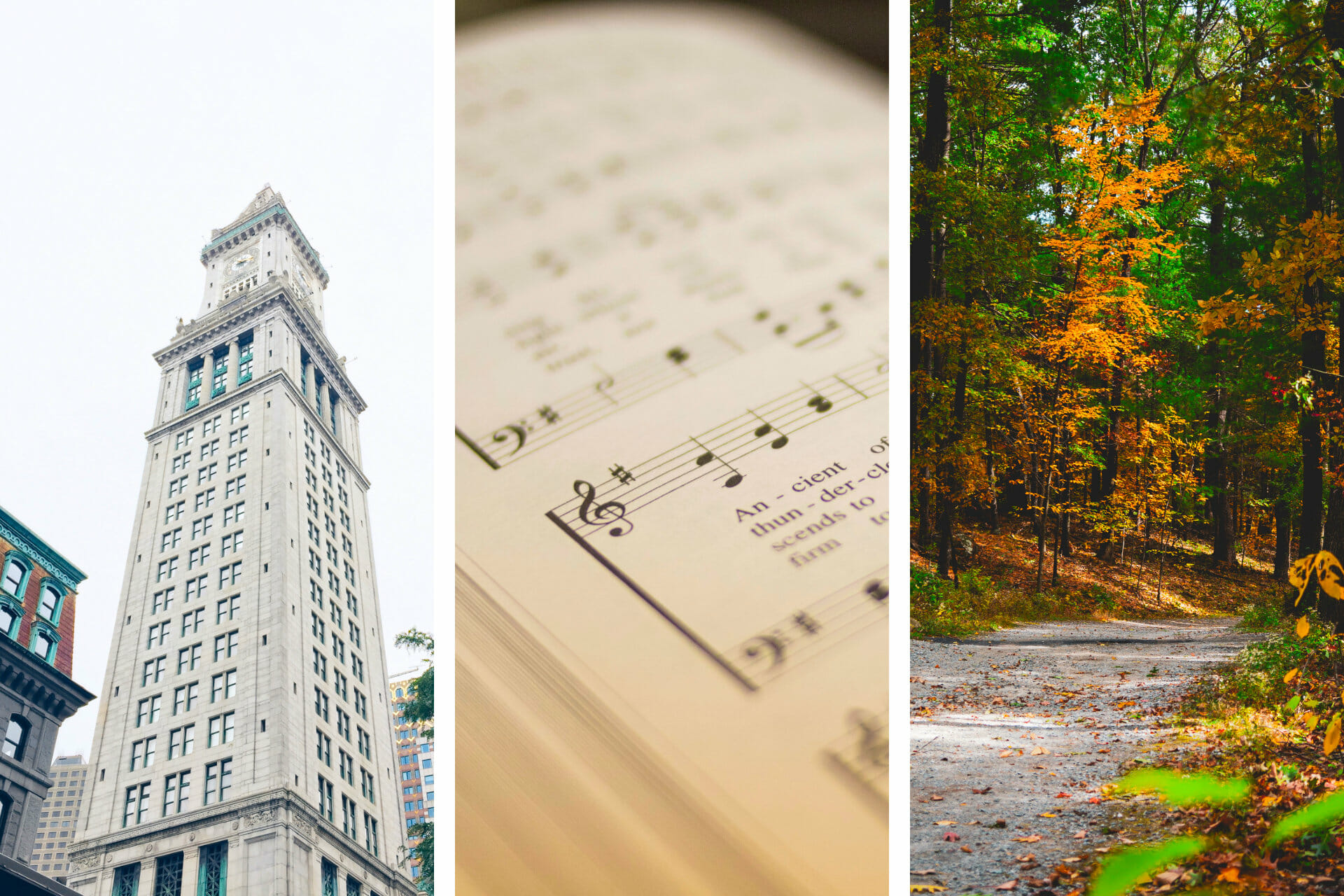 Enjoyed this? Share it!